The musical - Chattanooga Theatre Centre
If your browser does not support JavaScript, please read the page content below: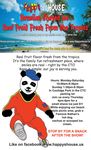 Cultivating theatre appreciation and education in our community Unum is proud to support the Chattanooga Theatre Centre. ©2017 Unum Group. All rights reserved. Unum is a registered trademark and marketing brand of Unum Group and its insuring subsidiaries. NS17-009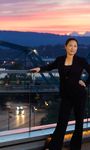 Since 1923 The Chattanooga Theatre Centre presents ROALD DAHL'S MATILDA THE MUSICAL Costume Design CHELSEA WEISS Scene Design FRONT ROW THEATRICALS Book DENNIS KELLY Assistant Stage Manager LAUREN RAYHAB Musical Direction MICHAEL HUSEMAN Cover photography by Brad Cansler Music & Lyrics TIM MINCHIN Orchestrations & Additional Music by Chris Nightengale Stage Direction & Choreography KATHERINE MICHELLE TANNER Lighting Design ALICE TRENT Properties Master & Scenic Painter TARA McDOUGAL Production Stage Manager BRIDGETT BRYANT Sound Design MARK SLEGL Band MICHAEL HUSEMAN (director & keyboards) BOB STAGNER (drums) JOE LANCE (guitar) SHEFFEY GREGORY (bass) DAN HANSON (trumpet) GORDON INMAN (clarinet & saxophone) LUKE SHARP (clarinet & flute) Crew LAURA BROWN ALYSSA ROBINSON GARRET LARSON BEN SUHBRIER MATILDA was first commissioned and produced by the Royal Shakespeare Company and premiered at the Courtyard Theatre, Stratford-Upon-Avon, England in 2010.
It transferred to the Cambridge Theater in the West End of London in 2011 and received its U.S. premier at the Shubert Theater on Broadway in 2013.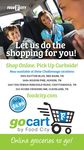 I support because our future depends on it. Our community is not going to need just laborers; we need dreamers, thinkers, and visionaries. We have learned and grown more through our involvement in the arts than any other experience. Our future leaders require the creativity and boldness that are developed over a lifetime through involvement in the arts. Join Bryan and Mindy in supporting ArtsBuild today! Give online at www.artsbuild.com (423) 756-2787 Bryan Kelly Financial Advisor, Tandem Financial Partners Mindy Kelly Artist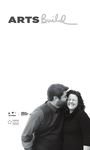 THE CAST SETTING An English village, more specifically Matilda's home, school, and briefly Miss Honey's cottage in the country TIME In or before 1988 Matilda Wormwood .
LIBBIE WEAVER & ANAY PHILIPS Michael Wormwood . . LEVI JONES Mr. Wormwood . TRIPP LADD Mrs. Wormwood . LEE PRESTON Bruce . CARTER McKISSICK Lavender . . ERIN EAMES Miss Honey . . AMANDA MEDLIN Mrs. Agatha Trunchbull . JASON RUSSELL Mrs. Phelps . GREER CALDWELL Amanda/Ensemble . . LAINE CALDWELL Nigel/Ensemble . CHARLIE CLEVENGER Eric/Ensemble . COLE HAYES Tommy/Ensemble . TYTUS HAYES Alice/Ensemble . ROXANNE GIBSON Hortensia/Ensemble . . ARIA COCHRAN Olive/Ensemble . ALEX LOYD Sergio/Ensemble . LARRY HUBBARD The Escapologist . . KEATH JACKSON, JR. The Acrobat/Ensemble . . CAELEN PHILIPS Rudolpho/Ensemble .
RIPKEN RUSSELL Doctor/Sergio/Ensemble . . LARRY HUBBARD Mechanic/Child Entertainer/Ensemble...KEN LeBEAU Female Ensemble . CALEIGH JACKSON, HAYLEY LEWIS, JULIE WRIGHT, ALEAH LARSON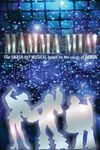 Thanks to Our Friends & Supporters Board of Directors Mitch Collins, President Jennifer Nicely, 1st Vice President Scott Shaw, 2nd Vice President Jim Kennedy, Secretary Angie Griffin, Treasurer Susan Harris, Immediate Past President John Echols, John Foy, Tom Griscom, Becki Jordan, Melissa Loyd, Jennifer Major, Pam Miller, Steve Ray Board of Stewards Owen Allen, Jo Coke, Linda Harwell, Paula Henderson, James K. Steakley, Sonia Young Founded in 1923, the Chattanooga Theatre Centre is dedicated to enriching the cultural, intellectual, and emotional development of people of all ages by providing high-quality theatrical experiences and creating opportunities to engage in them.
To join us in this mission, call 423.267.8534 or visit us at TheatreCentre.com to find out how you can take part. COME CLEAN ENTERTAINMENT Happy's Shaved Ice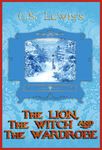 ACT I "Miracle" Children, Party Entertainer, Doctor, Mrs. Wormwood, Mr. Wormwood, Matilda, Company "Naughty" Matilda "Story 1: Once Upon A Time" Matilda, Mrs. Phelps, Acrobat, Escapologist "School Song" Children "Pathetic" Miss Honey "The Hammer" Miss Trunchbull, Miss Honey, Children "The Chokey Chant" Children "Loud" Mrs. Wormwood, Rudolpho, Ensemble "This Little Girl" Miss Honey "Story 2: The Great Day Arrived" Matilda, Mrs. Phelps, Escapologist, Acrobat's Sister "Bruce" Company There will be one 15-minute intermission. ACT 2 "All I Know" Mr. Wormwood, Michael "When I Grow Up" Children, Miss Honey, Matilda, Company "Story 3: The Trick Started Well" Matilda, Mrs.
Phelps, Acrobat, Escapologist "I'm So Clever" Mr. Wormwood "Story 4: I'm Here" Matilda, Escapologist "The Smell of Rebellion" Miss Trunchbull, Children, Miss Honey "Quiet" Matilda "My House" Miss Honey, Escapologist "Revolting Children" Children "This Little Girl" (reprise) Sergei "When I Grow Up" (reprise) Company SONGS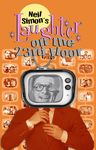 MEET THE CAST GREER CALDWELL (Mrs. Phelps) is so excited to be back on the CTC stage. Previous CTC credits include Kate Monster in Avenue Q, Mother in A Christmas Story, and Judy in 9 to 5. This show has been particularly special as she has gotten to share it with her oldest daughter. Greer is co-founder of Chattanooga Moms for Social Justice. As always, tremendous thanks to my husband, mom, and friends for making it possible to be a theater kid even "when I grow up," and love to all five of my little miracles.
LAINE CALDWELL (Amanda/Ensemble) is making her CTC debut. She has appeared in the children's ensemble of Joseph and the Amazing Technicolor Dreamcoat with Christian Family Theater.
Laine is a fourth grader at Westview Elementary and the oldest of five kids. She loves playing piano, reading and writing stories, gymnastics, and of course theater! Thank you to the directors for giving her such a fun part and to her family for singing along when she practiced. CHARLIE CLEVENGER (Nigel/Ensemble) is thrilled to return to CTC after last playing Peter Rabbit in The Tale of Peter Rabbit. Charlie is a freshman at Boyd Buchanan School, and this is his seventh season with CTC. Favorite roles include Chip in Beauty and the Beast and Wilbur in Charlotte's Web. Charlie hopes you enjoy the show! :) ARIA COCHRAN (Hortensia/Ensemble) is an 8th grade musical theatre major at CCA.
She has had the privilege of playing many roles, including July (Annie), Chef Louis (The Little Mermaid, Jr.), and Oliver Hix (Music Man, Jr.). When not in rehearsals, Aria enjoys ballroom dance. She is grateful for the guidance and support of her teachers at CCA, as well as the amazing cast and crew of Matilda at the CTC.
ERIN EAMES (Lavender) is a 7th grade student at CCA where she studies musical theater, piano, and dance. She is so excited to be back at CTC where she previously performed in A Year with Frog and Toad and Charlotte's Web (Fern). She has been in many other productions but her favorites include Beauty and the Beast (Chip) and Christmas in the Smokies (Sarah) at Dollywood. In her spare time, Erin enjoys riding roller coasters with her family and singing. She is interested in robotics and animatronics and one day hopes to work at Disney World as an Imagineer. She would like to thank God for the opportunity to do this show as well as her family for supporting her.
ROXANNE GIBSON (Alice/Ensemble) is excited to be making her CTC debut in Matilda. No stranger to the stage, Roxanne has trained and performed for most of her 12 years in many styles of dance, including ballet, jazz, and tap. When she is not dancing, she enjoys studying and creating art. COLE HAYES (Eric/Ensemble) is ten years old and is thrilled to be a part of Matilda. He recently played Nimble in The Tale of Peter Rabbit here at the CTC. Before moving from California this past winter, he played Rico in Madagascar and Sebastian in The Little Mermaid. He is a triplet, in the 6th grade, and loves reading, electronics, and sweets.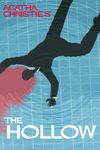 Rock On All Year! Enjoy discounts and perks for a full year with a Rock City VIP Annual Pass. Visit as often as you like and celebrate during our sensational seasonal events like Shamrock City, Rocktoberfest and the award-winning Enchanted Garden of Lights! Leashed pets welcome. SeeRockCity.com A "Best Scenic View" Southern Living, Reader's Choice Awards "One of America's Top 101 places to visit" National Geographic, USA 101 Editor's Pick "12 Ultimate Trips for Kids" Southern Living VIP Supporting the Arts in Chattanooga 330 FRAZIER AVE l 423 266 0585 l THE NORTHSHORE MON - FRI 10 - 6 l SAT 10 - 5 l PLUMNELLYSHOP.COM GIFTS l HOME l BRIDAL $10 off your purchase of $50 or more with this ad Liz Kinder Philadelphia, PA Established in 1972
TYTUS HAYES (Tommy/Ensemble) is ten years old and absolutely loves the theater. His previous role here at CTC was Joker in The Tale of Peter Rabbit. Before moving here from California this past winter, he played Chef Louis in The Little Mermaid and was Pinocchio in My Son Pinocchio. He is a triplet, in the 6th grade, and loves building in Minecraft and learning life hacks. LARRY HUBBARD (Doctor/Sergio/Ensemble) is 45 years old and a Chemical Support Specialist at Wacker Polysilicon in Charleston, TN. Larry's work has been seen on stages from Michigan to Tennessee. Favorite roles include Jean Valjean (Les Miserables), Sweeny Todd (Sweeny Todd), Tin Man (The Wizard of Oz), and Daddy Warbucks (Annie).
He is thankful that his daughter, Olivia, and his son, Gabriel, encouraged him to get out there on the stage. Larry is very thankful for his wife, Patty, for all the love and support she gives every day. He wants to thank you for coming out to see the show. He says, "Sit back, relax and enjoy this wonderful show!" CALEIGH JACKSON (Female Ensemble) is a 12-year-old 7th grader at Heritage Middle School, and she's so excited to be in Matilda. Past credits include Annie in Annie, Gingy in Shrek Jr., Susan Waverly in White Christmas, Gladys Herdman in The Best Christmas Pageant Ever, and many more.
She would like to thank her family for transportation and her past directors for such wonderful mentoring. Caleigh hopes that her mummy says she's a miracle for being in this show! KEATH JACKSON, JR. (The Escapologist) is from Memphis originally and graduated from UTC with a B.S. in Biology after which he started work as a Microbiologist in the Chattanooga/Cleveland area. He has always loved the arts and decided to join the CTC family to make his theatre debut as the Escapologist.
LEVI JONES (Michael Wormwood) is extremely proud to join the cast of Matilda. Levi is a senior at Soddy Daisy High School, where he is currently competing in his school's speech and debate team under the Tennessee High School Speech and Drama league. Recent roles for Levi include Once On This Island Jr. (Tonton Julian) and Newsies (Vince/Myron). He would like to dedicate his performance to his family, friends, and theatre teacher for supporting him in everything he pursues, and remind them of how much they mean to him. He hopes you enjoy the show, and remember that sometimes "you have to be loud, and stick out from the crowd"! TRIPP LADD (Mr.
Wormwood) is a graduate of the Chattanooga State PATP. He's been in many shows such as Front Page as Sue K. Hicks, Boys Life as Phil, The Wizard of Oz as the Scarecrow, The Addams Family as Granny, The Secret Garden, Zap! as Man, 12 Angry Men as Man 7, Uncle Phil's Diner as PJ the DJ, and Into The Woods as the steward. He'd like to thank his friends and family for supporting him. He has had a blast with this show and can't wait to start the next! ALEAH LARSON (Female Ensemble) is overjoyed to be on the CTC Mainstage in Matilda! She rarely has a break between theater, baking, drawing, and trying to learn how to play any instrument she can get her hands on.
Along with starting off this year as The Mad Hatter in Alice in Wonderland, Jr., Aleah has been involved in bunches of productions the past three years, including The Lion King, Jr., The BFG, A Year With Frog and Toad, Jr., and Newsies. Throughout these, she's won a couple awards, such as the Sonia Young "Crew Member of the Year" in 2018 and 2019, and "The Bear Hugger Award" and "The Encouragement Award" at Christian Family Theater's Paper Plate Awards.
Aleah is incredibly excited to help tell this story, and she hopes you are too! KEN LeBEAU (Mechanic/Child Entertainer/Ensemble) is originally from Boston, moved to Chattanooga 11 years ago, and is thrilled to be making his CTC debut. His wife Sabrina and two girls live in the East Brainerd area and are members at City Church. Ken's love for theatre started in high school but really grew in college where he earned a B.A. in Communications at Eastern Nazarene College. During his junior year, he was part of a traveling drama troupe called S.A.L.T (serving, acting, loving & teaching). Credits include roles in Music Man, Big River, Mikado, Children of Eden, Our Town, The Nerd, The Madwoman of Chaillot, and Robin Hood.
HAYLEY LEWIS (Female Ensemble) says that being in Matilda at CTC has been a dream come true for her. She has always enjoyed bringing positivity to those who need it through theatre. She is currently working on ASL, hoping to translate musicals with the same emotional feeling to the deaf. Hayley has been in several productions at CTC, including Ensemble in Once On This Island, Jr. and Meg in A Wrinkle in Time. This being her second year at CTC, she has won awards, including the Director's Award and Best Ensemble for the 2018-2019 season. To her family: "Thank you for the constant support you've given me.
There are not enough words to describe how much I love each one of you." Remember that "Somewhere inside all of us is the power to change the world. You mustn't let a little thing like 'little' stop you." ALEX LOYD (Olive/Ensemble) is excited to be a part of this production with a phenomenal cast and crew. She loves musical theatre, writing, filming, reading, and rock climbing. She has been with CTC for four years and feels so fortunate to learn from some of the best in the business. Alex has quite a few shows under her belt, but her favorite roles have been Chip in Beauty and the Beast, Children's Ensemble in Once on This Island, Sophie in The BFG, Mrs.
Whatsit in A Wrinkle in Time, Young Elsa in Frozen, Jr., and Sebastian in The Little Mermaid. She would like to thank Miss Katherine for being the best director ever, and Mr. Huseman, Bridget, Miss Lauren, and the cast and crew for an incredible experience. Enjoy the show and remember, "Sometimes you have to be a little bit naughty!" CARTER McKISSICK (Bruce) is a 7th grade musical theatre major at CCA. He has been in four musicals and five plays total, and is extremely excited to take on the role of Bruce. This will be his second show at CTC and he's thrilled to be here. Carter's past roles include Winthrop from Music Man Jr., Charles Wallace from A Wrinkle in Time, Roberson Ay from Mary Poppins Jr., Freddie from School Of Rock, and King Triton from The Little Mermaid Jr.
Carter enjoys acting, singing, writing, playing the drums, watching film and television, and hanging out with his dogs. AMANDA MEDLIN (Miss Honey) is making her musical debut with CTC, although she is no stranger to the stage here. Past CTC credits include Nancy Blake in The Women, Ann Putnam in The Crucible, and Gertrude in Hamlet. Most recently, she has been seen as Mae Peterson in Christian Family Theatre's production of Bye Bye Birdie. Amanda is a graduate of the University of Alabama's musical theatre program. She has performed professionally with Playhouse on the Square in Memphis and Birmingham Children's Theatre in Alabama.
She is a proud mom of three and loves photography, sushi, Mickey Mouse, and making costumes. Hugs to this precious cast! Love and gratitude to my family for making space for me to do this. Special thanks to Mia for encouraging me to climb into this story.
ANAY PHILIPS (Matilda Wormwood) is thrilled to be a part of the cast of Matilda where she is playing her dream role. It fits her perfectly. She is just as expressive and spunky offstage as she is on stage. Anay is ten years old and is in the 5th grade. She has five amazing siblings, one of whom is playing the role of the "Acrobat" in this play. She has previously been seen on stage as Amaryllis in Music Man, Jr., and Little Lucy in Tale of Two Cities. One of her favorite roles was Leeward in Disney's The Little Mermaid. She would like to thank her wonderful family, friends, cast mates, and directors for all of their encouragement and support.
CAELEN PHILIPS (The Acrobat/Ensemble) is honored to be cast in Matilda. Caelen is 17 and has been singing ever since she could walk. Some of her favorite roles include Marian Paroo in The Music Man, Jr., and Lily Craven in The Secret Garden. She would like to thank all of her stage managers, directors, friends, and family, for being a constant source of support. LEE PRESTON (Mrs. Wormwood) is making her second appearance with CTC, having made her debut in last season's A Civil War Christmas. Recent credits also include The Addams Family as Alice and Cinderella as the Stepmother. A native of Dalton, GA, Lee is a registered nurse, acts as a coordinator for the Partnership Rape Crisis Center, and is the Director of Real Estate for a national financing company.
She would like to thank her husband, parents and children for their love and support, and CTC for an opportunity to perform.
JASON RUSSELL (Mrs. Agatha Trunchbull) is excited to join this amazing cast and crew for Matilda! Jason's prior CTC credits include Miss Annie Award-winning roles in Beauty and the Beast (Lumiere) TAKE A STEPTOWARD FINANCIALCONFIDENCE. SunTrust Bank, Member FDIC. ©2016 SunTrust Banks, Inc. SunTrust is a federally registered service mark of SunTrust Banks, Inc. onUp is a service mark of SunTrust Banks, Inc. Join the movement at onUp.com
and Peter and the Starcatcher (Grempkin/Fighting Prawn). Jason also had the pleasure of performing as Scrooge in Chattanooga State's A Christmas Carol.
Jason has performed professionally with Sight and Sound Theatres in Lancaster, Pennsylvania, and also managed the technical departments at their Branson, Missouri, location. Away from the stage, Jason and his wife, Mary, are the proud parents of four children, including Ripken, who is also part of the Matilda cast. Jason is a proud Air Force veteran, a member of the Body at City Church, and a huge Red Sox fan. He and his wife are also full-time Health Coaches, working to make a difference in people's lives by helping them to lose weight and build healthy habits. Jason would also like to apologize to the whole cast (especially these amazing kids!) for having to be so mean to everyone! Maggots! RIPKEN RUSSELL (Rudolpho/Ensemble) recently graduated as a visual art major from CCA.
Previous CTC credits include Newsies (Spot Conlon) and Beauty and the Beast (Young Prince). CCA credits include Hairspray (Mr. Turnblad), Salt and Pepper (Salt), and Elves in The Shoemaker (The Shoemaker). Ripken also worked professionally at Sight and Sound Theatres in Branson, Missouri, for three years appearing in Joseph, Jonah, and The Miracle of Christmas. Ripken is now enrolled in the Professional Actors Training Program at Chattanooga State and hopes to make a career as an actor. Ripken would like to thank his family, his best friend Jacob Raymond, his cast, and Katherine Michelle Tanner for supporting and uplifting him through this whole process.
LIBBIE WEAVER (Matilda Wormwood) is so excited to be making her CTC debut in her very favorite musical. She is a 5th grader at CSLA. She'd like to thank Mr. Michael Sayne, Jeff & Jenny Parker, Ms. Mary Benno, her parents, grandparents, and siblings (who are, thankfully, nothing like the Wormwoods), and everyone else who has supported her in her musical path. Enjoy the show!
JULIE WRIGHT (Female Ensemble) has returned to CTC after nearly 20 years away. In her childhood she performed in CTC's The Wizard of Oz and Peter Rabbit. She is an alumna of the Chattanooga Girls Choir and her daughter, Savannah, followed in her musical footsteps. Julie is an avid outdoor enthusiast and enjoys whitewater kayaking and mountain biking with her son, Luke. She would like to thank her friends and family for their endless and unwavering support in every single life endeavor. A special thank you, also, to Rodney Van Valkenburg for giving her a shot those many years ago! MEET THE CREATIVE TEAM BRIDGETT BRYANT (Production Stage Manager) is originally from Chattanooga where she was a graduate of the Professional Actors Training Program at Chattanooga State.
After graduating she soon discovered her passion and love for all things production, especially stage management. She worked as the resident Stage Manager for Chattanooga State Theatre. Some previous credits include That Other Woman's Child, Fiddler on the Roof, Love Labours Lost, Xanadu, Once on This Island, The Secret Garden, The Roar of The Grease Paint, and Somewhere in Between. For the past two years she worked at the Emerald Coast Theatre Company in Santa Rosa Beach, FL, where she was the Program Manager and Resident Stage Manager. Some favorite past credits include I Love You, You're Perfect, Now Change, A Wrinkle in Time, The Addams Family, The Amish Project, Romeo and Juliet, The Musical Adventures of Flat Stanley, The Spitfire Grill, Dancing Lessons, Around the World in 80 Days, Sylvia, The Taming of the Shrew, Curious George, The Golden Meatball, Bad Dates, and It's a Wonderful Life.
When not calling shows, you can find her acting on stage, directing, or at home playing with her sweet dog Ollie. She is so grateful for the opportunity to work with the amazing CTC team and wonderful cast on this magical production of Matilda.
MICHAEL HUSEMAN (Musical Director) is a Grammy award-winning composer, a member of the American Society of Composers, Authors and Publishers (ASCAP), and the National Association of Popular Music. He has been the musical director and accompanist for numerous shows here at CTC, most recently Newsies and Beauty & The Beast. Working with his writing partner, Chuck Tuttle, Michael has created 11 original musicals for the past four years for the Summer Musical Academy here at CTC. He has written music and lyrics in a variety of musical styles, ranging from stirring choral anthems to several New York City cabarets.
Michael also writes original personalized songs for special events, such as weddings and birthdays. He maintains an active piano studio and is the organist, pianist, and is the resident composer at Signal Crest United Methodist Church. You can "like" him on Facebook, YouTube, or visit his website: michaelhuseman.com. He would like to thank his wife Diane for her unflagging support and understanding.
TARA McDOUGAL (Properties Master and Scenic Painter) is an alumni of CTC's Youth Theatre from back when it was the Little Theatre. She has always loved the creativity and family in the theatre community. Tara attended the University of Evansville in Evansville, IN, and received her B.F.A. in Theatre Design and Technology. She has spent most of her career working in props or as a scenic artist, in various professional and regional theatres. Favorite props include a magic trunk for The Fantasticks, the bean stalk for Into the Woods, and many different props for You Can't Take it With You. She enjoys the challenge and creativity that come with props and painting.
Tara is married and has a daughter who she hopes learns to love the theatre as much as Mom does. Tara also enjoys hiking, painting, and spending time with family. She is excited to return to her roots and cannot wait to see where CTC goes next! LAUREN RAYHAB (Assistant Stage Manager/Dance Captain) first ventured backstage as Assistant Stage Manager for CTC's production of Little Shop of Horrors but has previously appeared onstage at CTC in a number of productions since 2015 including Sister Act, A Midsummer Night's Disco (Flute), Fiddler on the Roof (Chava), Spamalot (Laker Girl), Beauty and the Beast, Hello Dolly, and Newsies, among others.
Other favorite credits include West Side Story (Maria), The 25th Annual Putnam County Spelling Bee (Rona), and Les Miserables. A Nashville native and UTC alumnus, she currently works at Unum and is so grateful to have this opportunity to change her perspective by stepping backstage again to support and learn from Katherine, Michael, and Bridgett and this wonderful cast as they put on this mischievous, miraculous musical.
MARK SLEGL (Sound Design) is from East Ridge and received his B.S. in Recording Industry from Middle Tennessee State University. He started volunteering at CTC during Hello Dolly, designed sound for A Civil War Christmas, and is very excited for the opportunity to be working on Matilda. KATHERINE MICHELLE TANNER (Stage Direction & Choreography) is thrilled to return to CTC where she recently directed Newsies. Originally from Hastings, Minnesota, Katherine now lives in Sarasota where she is owner and Artistic Director of Tree Fort Productions, a performing arts studio with classes for all ages in acting-singing-dancing-film-photography-editing & composing.
Katherine is a professional actress, writer, director, singer, choreographer, composer and teacher. As an actress she is best known for her multi-award winning performance of the one-woman play The Amish Project (Off Broadway and U.S. Tour). Florida regional favorites include Proof, August: Osage County, Hamlet, Suddenly Last Summer, Metamorphoses, The Drowning Girls, The Glass Menagerie, The Last Five Years, Charm, A Doll's House, Picasso's Women, and many more. Films include Waiting on Mary, The Darndest Things, 15 Minutes of Faye, A Chance to Live, and Respire Mon Amie. She
MEET THE THEATRE CENTRE STAFF is the voice for the award-winning PBS Television Series, Diamond's Along the Highway. Katherine recently won the playwriting competition at CLUTCH Productions in NYC for her suffragist musical NINETEEN. She has written and composed the plays Shakespeare's Lovers, Idiot Servant, Echoes, Thumbelina, The Little Match Girl, The Enchanted Toy Shop, Pippi Longstocking, and her film directorial debut The Crimson Cloak. She holds a B.A. triple major from St. Olaf College and M.F.A. in Acting from the F.S.U. Asolo Theatre Conservatory. When she is not onstage or in the studio she enjoys horseback riding, yoga, hiking, swimming, and traveling across the globe.
Thank you to Todd Olson, the Olson family, and all at CTC for welcoming me to your artistic home. katherinemichelletanner.com. ALICE TRENT (Lighting Designer) is excited to be designing her second show for CTC. She recently graduated with her M.F.A. in Lighting and Digital Media Design from the University of TennesseeKnoxville. Originally from Cincinnati, OH, Alice attended Xavier University where she received her B.A. in Theatre. Her design credits include work in Cincinnati, Asheville, Cleveland, Bay View, MI, Kilgore, TX, Greenville, SC, Morgantown, WV, and Knoxville. Company credits include work at the Cleveland Play House, Cincinnati Playhouse in the Park, Cincinnati Shakespeare Company, Repertory Theatre of St.
Louis, and Town Hall Arts Center of Denver. She was recently awarded the 2019 USITT Lighting Design Award sponsored by the Barbizon Lighting Company, was admitted into the 2019 USITT Young Designers Forum, and received the 2019 Spiegel Theatrical Artist Award from SETC.
CHELSEA M. WEISS (Costume Design/CTC Costume Shop Manager) hails from a small college town outside of Philadelphia and attended Queens College in New York to receive a B.A. in Classics and minor in Textiles and Apparel. During her college years, she managed the costume shop at the QC theatre and spent a summer with Cornerstone Theatre Company in California. Post-graduation, she did some freelance jobs with People's Light and Theatre, Steel River Playhouse, and various wedding alterations. She recently moved to Chattanooga with her boyfriend and dog and enjoys all of the outdoor climbing this area has to offer.
EVAN BRACKETT (Technical Director) has been a part of the technical theatre industry for over ten years. Working not only as a carpenter, grip, rigger, scenic painter, electrician, and sound engineer, but also as a designer and TD. He hails from Rome, GA, where he served as the inaugural Technical Director for the Rome Shakespeare Festival for three years, as well as the Facilities Manager for the Historic Desoto Theatre in downtown Rome. He received an A.A.S. in Construction Management from Georgia Northwestern Technical College, focusing on theatrical building practices. Evan is enthralled to be back in the beautiful city where his family's roots lie, helping to build the Chattanooga arts scene into something great one set at a time.
NICOLE COLEMAN (Box Office Assistant) has enjoyed the local arts scene since her first acting class at the Chattanooga Theatre Centre (then called the Little Theatre) and painting workshop at the Hunter Museum where the 7-year-old played a "Coke Machine" and painted an abstract stool only a mother could love. As her world became a stage, she entertained audiences in CTC Youth Theatre productions and at the Chattanooga High School Center for Creative Arts. Appearing most recently in A Civil War Christmas, other memorable shows include The Wiz, The Wizard of Oz, Jack and the Wonderbeans, Bye-Bye Birdie, House at Pooh Corner, Steel Magnolias, Jake's Women, To Kill A Mockingbird, and Plant, Grow, Pick.
Nicole also serves as a panelist for the ArtsBuild Community Cultural Connections Grant.
Proud to support the Chattanooga Theatre Centre FirstTennessee.com R. SCOTT DUNLAP (Youth Theatre Director) is an alumnus of CTC's Youth Theatre program, graduated from the American Academy of Dramatic Arts in 1996, and was a member of their 1997 Acting Company. This season will mark his 21th with the CTC. He was Youth Theatre Designer from 1997 until 2000. He has been onstage in numerous CTC productions, including Miss Hannigan in Annie, Roger DeBris in The Producers, and the Baker in Into the Woods. In 2008, he received the "Best Actor" award for Estrogon in Waiting for Godot at the Tennessee Theatre Association Community Theatre Competition.
He would later return to receive the 2012 "Best Director" and "Best Production" awards for The 39 Steps. His long history of directing CTC shows often includes designing his own productions. Some of his favorites include Almost Maine, The Best Man, Bloody, Bloody Andrew Jackson, Camelot, Dark of the Moon, Dividing the Estate, Hair, Love/Sick, Mr. & Mrs. M, Peter and the Starcatcher, Pig Farm, Ring Round the Moon, A Room with a View, The Importance of Being Earnest, Xanadu, and Disney's Beauty and the Beast in 2005, 2009, and 2018. LISA GLISSON (Development Associate) is responsible for implementing our fundraising strategies.
During her career, she has been a corporate trainer for high-tech companies such as EDS and Compaq, taught at Lone Star College and Cleveland State Community College, and published an award-winning memoir under her nom de plume. In recent years, she has written numerous grant proposals and case statements for nonprofits. Since she loves live theatre – and used to write plays for her third-grade classmates to perform – Lisa feels that she has found her niche with CTC's zany yet brilliant crew. A Texas native, she and her family spent 17 years in North Carolina before moving to Tennessee, where she has embraced the Volunteers and, at long last, country music.
Lisa also roots for Texas A&M, where she earned degrees in journalism and English. She and her husband are the parents of two young adult sons, a teenage daughter, and a completely crazy dog. CASSANDRA GROSS (Business Manager) has lived in Chattanooga for the last 20 years. Not coincidentally, she has been a 20-year volunteer or employee of the Chattanooga Theatre Centre, performing in the Youth Theatre and Mainstage musicals, assisting in the box office, teaching Summer Academy, and chauffeuring TheatreQuest youth for their annual Atlanta theatre weekend. She holds a bachelor's degree from UTC in Accounting (Go Mocs!), and now enjoys keeping a watchful eye over the financial life of her beloved arts organization.
Cassandra even met her husband, Lee, at the CTC and together they are raising three wild, loud, lovely children: Sam, Siddalee, and Moses. In Cassandra's spare time she cooks, makes her husband laugh, and gardens...and knows the earth can heal you.
Cassandra firmly believes in the mission of the Chattanooga Theatre Centre and believes that sharing our stories, in person, in our own voices, is one of the most powerful and loving things that we can do as a community. RICARDO C. MORRIS (Group Sales & Events Manager) is a native of Chattanooga and attended Calvin Donaldson Elementary School and Alton Park Junior High School. He is a 1980 graduate of Howard High School. Ric continued his Tiger tradition by attending Tennessee State University where he received his B.S. degree in Speech Communication and Theater. After graduation Ric taught theater, English, and dance for eight years at Hixson High.
In 1994 he left teaching to attend Yale University, where he earned an M.F.A. in Arts Administration. While attending Yale, Ric founded the Dwight/Edgewood Project which worked with disadvantaged youth through play writing. This program earned him the honor of being the first School of Drama student to become a Yale Presidential Fellow. In addition to his current position at the CTC, he is also the owner and CEO of Renaissance Consulting and Management (renaissanceconsultingmanagement.com) and the founder of the Chattanooga Festival of Black Arts & Ideas: Juneteenth Commemoration Day. His past positions include Executive Director of the Alabama Jazz Hall of Fame in Birmingham where he founded the Taste of 4th Avenue Jazz Festival.
He also led the Harris Arts Center in Calhoun, GA, where he created The International String Band Festival. He later founded the Green Street Arts Center in Middletown, CT, and served as its Executive Director for four years. Ric is also credited with founding and leading Chattanooga's CultureFest for three years and the Glenwood Jazz Festival for five years. As a theatre artist Ric considers himself a dancer/actor/director and has appeared in several productions at CTC, including The Wiz, Hello Dolly, A Chorus Line, The Best Little Whorehouse in Texas, The Boys Next Door, Dreamgirls, and The Names of the Dead.
At CTC he has directed A Streetcar Named Desire, Blues for an Alabama Sky, Bourbon at the Border, and August Wilson's Fences in 1997 and 2019. He has also directed Dinah Was... and The Amen Corner at the Carver Theatre in Birmingham, AL. His other artistic endeavors and hobbies include photography, quilting, cooking, gardening, home improvement, and design. KITTY MURAKAMI (Box Office Assistant) is a relative newcomer to Chattanooga, having moved here from Ocala, Florida, in 2015. She was raised in upstate New York, graduated from the University of Connecticut School of Pharmacy, and has lived in great places like Denver and Maui.
Her first and only experience with theatre (other than high school plays) started as a costume shop volunteer at Ocala Civic Theatre for two years. After retiring as a pharmacist and moving to Chattanooga, she continued volunteering at CTC in the costume shop. After finally being offered a part-time Box Office Assistant position in 2016, she was thrilled to become a part of the CTC family. "It has been an honor and a privilege as well as a wonderful learning experience to be involved with this organization. CTC is blessed to have such an amazing facility, talented dedicated staff and volunteers, and such supportive patrons." TODD OLSON (Executive Director) is entering his third season at CTC where he has directed The Glass Menagerie, A Civil War Christmas, and Love, Loss, & What I Wore.
Recently Todd spent 11 years as Producing Artistic Director at American Stage Theatre Company in St. Petersburg, FL. He was the 2013 recipient of the Florida Professional Theatre Association's Richard G. Fallon Award for "Excellence in Professional Theatre." Todd has directed over 150 plays, musicals, and operas, including My Way (which he co-created) at the Actor's Theatre of Louisville, and I Left My Heart (also co-created) at Milwaukee Repertory Theatre. For American Stage, Todd directed over 30 critically-acclaimed plays, including A Moon for the Misbegotten, Anna in the Tropics, The Seafarer, Suddenly Last Summer, Three Days of Rain, The Exonerated (with Sandy Duncan and Antonio Tarver), Dennis Lehane's Coronado, Dinner with
Friends, This Wonderful Life, Who's Afraid of Virginia Woolf?, August: Osage County, and Around the World in 80 Days. Original works include new adaptations of Lysistrata and Dracula. Original works include Hurricane Class, Section 60, Casa Blue, the last moments in the life of Frida Kahlo, and Joe Corso Re-Enters from the Wings, which won the 2012 Holland New Voices Playwright Award at the Great Plains Theatre Conference. Todd received his M.F.A. from The University of North Carolina and is a graduate of the Institute for Advanced Theatre Training at Harvard, where he took classes with David Mamet, Peter Sellars, Andrei Serban, Robert Scanlan, Robert Woodruff, Anna Deveare Smith, and Robert Brustein, among others.
Todd was a teaching fellow at Harvard and has taught classes at Vanderbilt, Boston University, University of North Carolina, and the University of South Florida. Todd and his wife, Charlotte, are the proud parents of Jonas, Corinna, and May. WAYNE SCHOCK (Patron Services Director) is celebrating his 19th season with CTC. He returned to Chattanooga after graduating college, saw some plays with friends, then became a subscriber. "I loved the shows and the evenings out with dinner and brought family and friends for a number of years." Wayne would become the Box Office Manager; there have been only four in the 95-year history of the Little Theatre/Chattanooga Theatre Centre! "I feel honored to be a part of this great community organization with such rich history.
I am proud of the productions we bring Chattanooga on a yearly basis with local talent. I love getting to know the patrons show after show. I hope to be a part of this great institution for many years to come." CHUCK TUTTLE (Director of Education and Outreach) holds a Master of Fine Arts degree in Children's Theatre and Creative Drama from the University of Texas at Austin and has over 30 years of experience doing theatre with and for young people. His professional background includes serving as Director of Education at Austin Theatre for Youth and Children's Theatre Workshop in Pleasanton, California.
Chuck has taught theatre classes to all ages in acting, playwriting, technical theatre, Shakespeare, voice, movement, improvisation, and comedy, among others. As an actor, he has taken on such roles as Scrooge in A Christmas Carol, Joaquin in El Californio, Simon in The Caucasian Chalk Circle, and Billy Crocker in Anything Goes (which he performed in Hokkaido, Japan). Directing credits include Waiting for Godot, Romeo and Juliet, Hamlet, The Nightingale, The Crucible, Once on This Island, and Go, Dog, Go! Chuck has written several stage adaptations, most recently Plant, Grow, Pick for CTC's Theatre for the Very Young program.
For the past three summers, he has collaborated with composer Michael Huseman to create short musicals for CTC's Summer Musical Performance Training Academy. As sponsor and advisor of CTC's teen interest group, TheatreQuest, he contributes to and directs The Alphabet Plays, an ongoing series of plays for young children. JULIE VAN VALKENBURG (Marketing Director) is overjoyed to be a member of the Theatre Centre staff, transitioning her 25 years of volunteer experience at the CTC into her dream job at her home away from home. She brings over 30 years of experience in writing, marketing, media relations, graphic design, and digital marketing to the role.
As a volunteer, she has worked onstage and backstage, including lending a hand as a stage manager (most recently Les Miserables and Harvey) and, over the years, as a box office, costume shop, scene shop, and special events volunteer. A six-time Miss Annie Award winner, Julie appeared most recently in A Room with a View. After making her LTC/CTC debut in A Streetcar Named Desire, she went on to other favorite roles in Vanya and Sonia and Masha and Spike, Six Degrees of Separation, Rumors, God of Carnage, Spinning into Butter, Enchanted April, Dearly Departed, and Cat on a Hot Tin Roof. Julie has appeared on other stages in August: Osage County, The Laramie Project, and Hamlet.
She shares her love of theatre with her husband, Rodney, and son, Jake, both of whom have appeared on the CTC stage.
THANKS TO OUR VOLUNTEERS Costume Shop: Kitty Murakami, Sandy Franklin, Emma Teske, Kassidy Miller, Kaylee Miller, Victoria Wilson, Eva Fournier, Bree Denbow Scene Shop: Mystique MacComber, Jamie Jackson, Sandra Beth Stephens, Annabel Hudgins Marketing: Brad Cansler (photography), Becki Jordan, Joanna Lewis, and Stefanie Oppenheimer (playbills) Technical Support: Angie Griffin Sound Engineer: Gary May Front-of-House Coordinator: Becki Jordan House Managers: Jan Belk, Rob Block, Debi Cate, Jo Coke, Dana Cole, John Echols, Stacy Helton, Karen Henderson, Vivian Hershey, Magge Hudgins, Sara Jackson, Becki Jordan, Faith Larson, Kathleen Monnig, Tim Newland, Howard Pires, Donna Pyers, Sandy Smith Ushers: The Drama Queens, Delta Sigma Theta, Inc.
Chattanooga Alumnae Chapter Sorority, The Links, Inc., Chattanooga Chapter, Youth Theatre Alumni, the Echols Family, TN Paralegals, Debbi Ahlden, Cathy Andrews, Caleeta Beagles, Jan Belk; Jewel Berg, Alexis Boddy & Eli Courey; David, Christopher, & Benjamin Brown; Coylee Bryan, Ellen & Gene Cain, Stacy Casteel, Jill Cavan & Billy Campbell, Rena & Hannah Card, Anne, Kelly, Andrew & Preston Choyce, Charlotte Clouzet, Dana Cole, Anne Curtis; Kathy Daniels & Louis Ware, Katie Darraj, Barbara and Anna Derthick, Lorrie Tipton DeWitt, E'tienne Easley, Mike & Karen Flores, Aleyce Fontenot, Judy Gallagher, Malinda & Greg Guider, Denise Hardee, Marty Hershey, Maria Hurt, Michael, Diane, Zachary & Noah Huseman, Mary, Don & Holli Hutson, Vanda Ingham, Kim Jackson; Becki Jordan, Linda Knoop, Faith, Erik, Aleah & Nathaniel Larson, Gail Lindsey; Jennifer, Adam & Annabelle Major, Amy & Nancy Martin, Christy & Joey Mathew, Doug May, Kelly Mayer & Beverly Brand, June McBride, Cindy & Samantha McCoy, Ruth McMillan, Tracy Medford & Uzziah Hall, Amy Meller, Kathleen Monnig, Yolanda Morton, Beverly Moye, Paula Owens, Linda Park, Linda Parker, Treva Parker; Marlene Payne, Tekoa Penrose, Diana Peterson, Jean Phillips, Martha Pigman, Donna Pyers, April Rector, Kitty & Carolina Reel, Katelyn Reeves, Kathleen & Mike Reinshagen, Jim Samples; Sara Scott, Patti Ann Smith; Sandy Smith, Stephanie Smith, Dick & June Stewart, Kaihan Strain, Jan Suhrbier, Edna Varner, Sandy Vice, Stan & Roz Vogel, Teralyn Wade & Nathaniel Garth, Barbara Walker, Bird & Amariah White, Marte Williams, LaShunda Williams, Rebecca Williams Box Office: Chairperson: Donna Pyers, Barbara Bye, Nancy Collum, Kathy Daniels, Janice Groseclose, Vivian and Martin Hershey, Eunice Hodges, Susan LaGraff, Rhonda Langford, Faith Larson, June McBride, Linda Morris, Norman Oien, Vivian Pettigrew, Pat Randell, Glenda Rucks, Jan Suhrbier, Kathleen Monnig, Susan Russell AND SPECIAL THANKS to Stacey L.
Nolan, M.Ed., Director and Owner of Movement Arts Collective (movementartscollective.com), Northside Presbyterian Church Like us on Facebook! Follow us on Instagram!
LET'S BE SOCIAL!
FRIENDS OF THE THEATRE CENTRE The Chattanooga Theatre Centre would like to acknowledge our donors and supporters since April 1, 2018. Please note: * indicates a member of the Centennial Birthday Club $15,000 and above ArtsBuild Milly Fariss estate Alice P. Lupton estate Tennessee Arts Commission Unum $10,000 -$14,999 Barnett & Company Come Clean Entertainment Food City Charitable Foundation Hamico Foundation $5,000 -$9,999 Owen Allen* Mitch & Jackie Collins* First Tennessee Foundation John Foy* See Rock City Tennessee Valley Credit Union $1,500 -$4,999 Gary & Sally Chazen Coca-Cola Bottling Company United, Inc.
Jo Coke Donald D. DesRosiers EPB Ted & Cora Feintuch Nancy R. Jolley Dr. Dan Kennedy* Tom & Kristina Montague The Nicely Family Performing Arts League Jay Robinson Team – Keller/Williams Scott & Alison Shaw Alice & Alfred Smith SunTrust Foundation $750 -$1,499 Marcia Biggs Mr. & Mrs. K. Harrison Brown Martha S. & William C. Carriger Chattanooga Chapter of the Hearing Loss Association CHI Memorial Roy & Donna Cooper* Buddy & Sally Faulkner* Dr. Stefan & Shirley Fromm* Tom & Marion Griscom Dan & Linda Keeney Jim & Barbara Kennedy Martha Mackey Rick & Cannon Montague Dr. & Mrs. B. Winfred Ruffner, Jr.
Randy & Gloria Smith* Louise Spector Rodney & Lynn Strong Bob & Linda Thompson Imre & Jean Volgyi $250 -$749 Bill & Ann Aiken Dr. Sam & Dana Banks Robert & Victoria Berghel Gabriel Biser Wade & Brenda Brickhouse* D. Gaither Cate Nancy Collum Drs. Rob & Janet Coombs John & Roberta Echols* Johann & Angelik Ecker* Kitty & Walter Forbes Hamilton Funeral Home & Cremation Services Robert & Carol Hansen Jaye & Susan Harris Hap & Linda Harwell* Rita Heckrotte & Jim Roxlo Carl & Paula Henderson* Bill & Bennie Johnson Becki Jordan* Allan A. Ledford The Lowery Family Melissa & Shane Loyd Philip & Lori Lutey Jacqueline Marschak Robert & Linda McAllester Tresa & Franklin McCallie* Gary & Diane McCluskey Dr.
Sally McKellar Dr. Judith & Robert McNew Dr. Frank & Pam Miller* Kathleen Monnig Linda D. Morris Louisa Nicholson Ruth & Fred Obear Norm Oien Jim & Marsha Olson John & Carolyn Phillips Dr. Melissa Phillips Katherine H. Prior Margaret Reisman Bob & Anne Roza Gabrielle & Jimar Sanders Sankofa Scenic City Signs Mary Lucile Sharp Dr. Reginald Sherrill Fred & Carol Shumaker
Pris & Robert Siskin Terry & Kerry Smith Southern Star Restaurants, Inc. Jim & Marian Steffner John E. & Mary Ann Stewart Kaihan Strain Rodney & Lynn Strong The Suhrbier Family Therese & Michael Tuley Julie & Rodney Van Valkenburg* Drew & Sterling Vanosdale Sue Anne Wells Bill & Peggy White Joan Williams Don & Mary Bacon Williams Dr. & Mrs. Robert Young Sonia Young* $150-$249 Thilo & Phyllis Best Michael Biderman John & Ellyn Brooks Richard & Margaret Burns Martha Butterfield Barbara Bye* Ed & Deborah English Denise J. Gammel George & Elaine Hatch Fred & Kim Hencke Julia Holofcener R. Steele & Marcey Jones Frank & Dorothy Jump Gary & Millie Lander Bea Lyons Maribeth Roger A.
Meyer Norm Oien Woody & Katie Piper Cheryl Powell Stephen Ray Dr. Robert & Patricia Rice Marilyn Rogers Doug & Gerre Schwert David & Patricia Seay Paula Southwood Betsy Tanner Phillip & Wende Westhoff May E. Wood $50-$149 Lee & Iris Abelson Debbi & Mark Ahlden* Cathy Andrews Joan Barnes Kent & Susan Baldschun Coylee Bryan Paul & Emily Campbell Mary Carlson-Waddell Linda T. Collins Douglas Cooper Paul & Ana Cornea Jonnie Cox Malcolm Cross Janet Daniel Ms. Del Pino Ruth Hines Dickson David & Tara Diercks Thomas Dubose Gary & Susan Galante Rick & Lisa Glisson* Jeannine & Gary Grogg Jim & Jean Gumnick Kaye Hagadorn Bond & Melissa Hays Paul & Snoda Hendricks Alan & Betty Hofses Margaret Hubbuch Susan Ingham Vanda Ingham Mabry King Steve & Tammy Knotts Mark & Sandy Koss Hannah & Rachel Lowe Jane Lupton Jennifer Major Jack Marcellis Ken Maury* John Maynard & Rhea Thurman June H.
McBride* Donna McConnico Ella Hastings McGinness Scott & Susan McKenzie Ron & Sandy Morris Leonard Murray Louisa Nicholson Carla Nixon Brenda Nunn Mark & Arden Oglesby Barbara Oxenhandler Connie Patterson Wade & Lisi Phillips Brad & Becki Pope Pat Poteralski* Edward & Donna Pyers Juliana Ratliff Anne & Pete Rittenberry* Nancy Ruby Russak Family Louise Russell Teresa Scott Helen Burns Sharp Susan Slappey Dick & Judy Smith John & Susan Smith Stanley & Helen Smith Luke & Tracy Spiekermann* Bill & Sue Stacy Chuck & Angela Tuttle Unum Volunteer Service Grant Vulcan Materials Michelle Anderton Waterhouse Susan Waxenburg Bill & Cissy West* Marte Williams Nancy & John Williams Pam Williams Rebecca H.
Williams $5-$49 Allen Family Caleeta Beagles Barry & Nancy Boettner Nan Brooks Amy Burton Becky Byrns Christy Charman Steve Darmody – Team Darmody, Keller/Williams Realty Lloyd & Barbara Davis Larry Duke Coreene Frost Aprille Hayes David & Page Houseman Robin Howe Reanee Jackson Sara Jackson Amanda Jelks Peggy Justice Howard Kaplan Mary Dawson Lambert Beth Maury Richard & Pamela Park Treva Parker Alyssa Robinson Linda Schroeder Carolyn & Bill Silzle Sandy Norris Smith Bonnie Stoloff-Shaw LaFrederick Thirkill Judy Turner John Wiedemann Steve & Janet Wixson The following sponsors have designated their gifts for Youth Theatre $10,000 Come Clean Entertainment $3,500 Performing Arts League $2,750 Chattanooga Coca-Cola Bottling