THE UK'S BIGGEST CYCLING SHOWCASE NEC BIRMINGHAM
If your browser does not support JavaScript, please read the page content below:
THE UK'S BIGGEST CYCLING SHOWCASE NEC BIRMINGHAM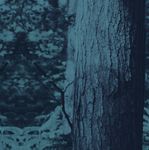 CYCLESHOW2019 KEYFACTS THELARGESTANDLONGESTRUNNING CYCLINGEXHIBITIONINTHEUK •LAUNCHEDIN2002 •BIGGESTLINEUP OFBIKEBRANDS, ACCESSORIESAND CLOTHINGINTHE UK GENERATES£14M+ INBIKESALESEACH YEAR CYCLINGCELEBS • Lord Alan Sugar • Lord Seb Coe • Jez Cox • Rebecca Carlton • Ned Boulting • Anna Glowinski • Phil Jones MBE STARRIDERAPPEARANCES • Mark Cavendish • Marcel Kittel • Alex Dowsett • Kirstin Wild • Sam Pilgrim • Danny Hart • Team Canyon Eisberg • Lee Musselwhite VISITORNUMBERS •26,434VISITORS IN2018 •OVER250,000 OVERTHELAST TENYEARS RECENTFEATURESPONSORS •RIBBLE •TANNUSTYRES •WD40 •BOSCH •BAFANG •ACT •V12 •FREE2CYCLE STARRIDERAPPEARANCES • Sam Pilgrim • Danny Hart • Team Canyon Eisberg • Lee Musselwhite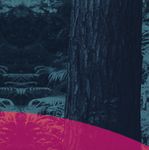 CYCLESHOW2019 KEYFACTS WECAN'TDOITALLALONE,WERELYONSPONSORSAND PARTNERSTOMAKETHESHOWTHEEVENTITIS. THEFOLLOWINGEVENTSPONSORSSUPPORTEDTHESHOWIN2018: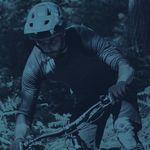 STRONGPRESENCEINTHEHIGH-ENDSECTOROFROADMARKETSUPPORTEDBYMAJORBRANDSSUCHAS: CYCLESHOW2019 KEYFACTS OVER500BRANDSREPRESENTED ATTHESHOW MTBBRANDSINCLUDE: CANYON CUBE KONA MARIN ORANGE STANTON WHYTE YETI MONDRAKER CALIBRE GT PIVOT ROCKY MOUNTAIN TRANSITION CONDOR RIBBLE CANNONDALE PINARELLO BIANCHI COLNAGO SRAM CAMPAGNOLO LOOK CINELLI ROSE CANYON DOLAN SWIFTCARBON 14CARBON PARLEE LEADINGCOMMUTERANDEBIKEBRANDSINCLUDING: BIGGESTEBIKEVILLAGEINUK.
1,950TESTRIDESONBAFANG EBIKETESTTRACKIN2018 OVER270STANDS IN2018 CORRATEC CYTRONEX ORBEA BATRIBIKE RIESE&MULLER AMPLER LIESGER POWABIKE GTECH NEOMOUV JUICYBIKES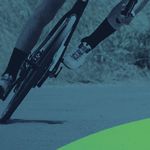 CYCLESHOW2019 MARKETINGPLAN SIXMONTH ONLINECAMPAIGN on all major cycling websites DIRECTMAIL TO65K PREVIOUSTRADEAND CONSUMERVISITORS CYCLESHOWINCLUSIONIN 3,000,000+ THIRDPARTY EMAILS 600K EMAILS SENTDIRECTLYTOCYCLING ENTHUSIASTSFROMCYCLESHOW WEARENOWPARTOFTHEIMMEDIATEMEDIAGROUPWHICHGIVESUSDIRECTACCESSTO8.5MCYCLISTSE ACH MONTH,WITHANACTIVESOCIALMEDIAAUDIENCEOF2.4M ITVCOMPETITIONDURING THETOUR DEFRANCE THREEMONTH ADVERTISING CAMPAIGN ACROSSALLUKCYCLING MAGAZINETITLES ADVERTISING CAMPAIGN THE UK'S BIGGEST CYCLING SHOWCASE NEC BIRMINGHAM 28-30 September 2018 Trade & Press Day 27 September cycleshow.co.uk/trade *FREE in advance of midnight 26 Sept 2018.
£15 on-the-door. MEET new distributors and catch-up with existing suppliers SEE the 2019 launch bikes from all the leading brands STAY AHEAD of the latest innovations at our free seminars Don't miss it REGISTER FOR YOUR FREE TRADE PASS TODAY* Cycleshow.co.uk/trade "THE UK'S MOST PREMIUM SHOW IN THE MOST ACCESSIBLE LOCATION" James Smith, Primal Europe "THE CYCLE SHOW IS WITHOUT DOUBT THE PREMIER SHOW OF THE YEAR." Martin Hawyes, WD40 ITVCOMPETITIONDURING ADVERTISING ACROSSALLUKCYCLING THE UK'S BIGGEST CYCLING SHOWCASE NEC BIRMINGHAM 28-30 September 2018 Cycleshow.co.uk – quote discount code MBR and save £5 on-the-door! Inc.
FREE show guide. BOOK TICKETS TODAY*AND SAVE £'s! Cycleshow.co.uk Quote discount code MBR *Offer applies to adult tickets only. Price reverts to on-the-door ticket price of £18 midnight 27th Sept. TRY before you buy on our 1.7km woodland track THE FIRST place to see the new 2019 MTB and eMTB models COMPARE hundreds of bikes from the leading brands ENJOY pro athlete appearances and demos BUY the hottest accessories with exclusive offers Supported by: mbr_press_ad_august.indd 1 12/07/2018 10:20 600K MAGAZINETITLES *Your trade pass is valid for all 4 days of the show. Registration is FREE in advance of 27th Sept online.
Entry on the door is charged at £15 per person. Don't miss it REGISTER FOR YOUR FREE TRADE PASS TODAY* Cycleshow.co.uk/biz BE PART OF THE UK INDUSTRY'S MOST IMPORTANT DAY OF THE YEAR Supported by: UNMISSABLE DAY-OUT TOP BRANDS EXHIBITORS HALLS NEC BIRMINGHAM 27-30 September 2018 27 Trade & Press only bike-biz_insert_v2.indd 1 13/07/2018 11:21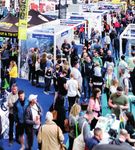 CYCLESHOW2019 EXPOSURE DRIVINGBRANDEXPOSUREANDAWARENESS Statistics show that 32% OFCONSUMERSWHO ATTENDEDIN2018WILL COMEBACKIN2019. ANDAFURTHER35% WILLHAVEATTENDED IN2016OR2017 OVER11.9KTWITTER FOLLOWERS and 28k facebook likes CONSUMER DATABASE Of active cycling fans is currently 65,000+ REGISTRATIONAND TICKETINGISFULLY CUSTOMISABLE with options to include branding and messages on trade badges and consumer tickets 70% OFTRADEVISITORS RETURNEACHYEAR 12MONTHDIALOGUE • Over 239k unique visitors to website • Email newsletters sent monthly to 65k • Print advertising and direct main circulation 1M • Online display advertising 3.2 impressions • Social 2M TOTALMARKETINGREACH: 6.2M TOTALPRREACH: 17.5M • Over 239k unique visitors 17.5M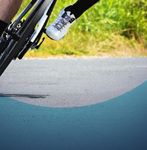 CYCLESHOW2019 VISITORANALYSIS BUILDAWARENESSWITHALOYALCOMMUNITY OFPASSIONATECYCLINGFANS DWELLTIME ATTHESHOW • 4 hours and 51 minutes average • 56% of visitors spend between 5-8 hours at the show SALES • 42% of consumer visitors will buy a bike they saw at the show within 12 months with an average predicted spend of over £1.8k • Equates to a total spend of 46m • 40% made a new buying decision from visiting the show • Another 35% were more likely to buy a product they'd seen SATISFACTIONLEVELS • 89.3% are likely to recommend to a friend • Repeat visitors • 32% attended the previous year • 35% attended in 2016 and 2017 DEMOGRAPHIC 20%FEMALE 80%MALE 67% are aged 35-54 74.2% are ABC1 National Reach 33% More than 2 hours from the NEC 40% Live in the Midlands
CYCLESHOW2019 WHYYOUSHOULDPARTICIPATE SPONSORSHIP ALIGNINGYOUR BRANDWITHTHE UK'SPREMIER CYCLINGEVENT ENGAGEWITHOUR HIGHVALUEVIP TICKETHOLDERS THOUGHABESPOKE SPONSORSHIP PACKAGE. ELITEATHLETEFANINTERACTION •MAINSTAGEFEATURING PRORIDERS,CELEBS ANDEXPERTS •PRO-RIDERMEETAND GREETOPPORTUNITIES THEREISNOTHING BETTERTHANDEMORIDESTOGETVISITORSTO ENGAGEWITHYOURBRAND In 2018 we hosted over 7,000 rides on 6 test tracks including Road, eBike, MTB, eMTB and Kids tracks. "THE 2018 CYCLE SHOW WAS A FANTASTIC SUCCESS FOR BOTH OUR GT AND CANNONDALE BRANDS, THE NEW BIKES WERE INCREDIBLY WELL RECEIVED BY DEALERS ON THE TRADE DAY AND THE HORDES OF CYCLING FANS ON THE PUBLIC DAYS.
WE'RE ALREADY PLANNING FOR 2019 TO BUILD ON THE SUCCESS OF THIS YEAR'S SHOW, IT'S THE MOST IMPORTANT SHOW ON OUR CALENDAR." Clive Gosling, Director Of Marketing, Cycling Sports Group ASSOCIATIONWITHTHECYCLESHOWOFFERSUNIQUEBRANDBENEFITS
CYCLESHOW2019 OPPORTUNITIES BRANDINGRIGHTS OFFEATUREAREA LOGOONALLMARKETINGCOLLATERAL EDITORIALIN SHOWGUIDE 20KDISTRIBUTEDFREEATTHE SHOWANDEMAILEDTO250K CYCLISTS FEATUREPARTNER: • Branding rights of the feature area • Logo on all marketing collateral • Exhibition stand space adjacent to feature area LEADSPONSORSHIP: • Logo in Cycle Show masthead • Logo on press / photobooth backdrops • Air time on show jumbo screens (x2) ALLSPONSORS/ PARTNERS: • Website banner and dedicated page on cycleshow.co.uk (239k unique views) • Branding on all show signage IT FELT LIKE THE BIGGEST AND BEST ONE YET, NOT LEAST THANKS TO HSBC UK BREEZE'S INVOLVEMENT THIS YEAR, OUR GLITTERING ARRAY OF GREAT SPEAKERS, AND A REALLY STRONG TEAM TO WELCOME PEOPLE ALONG.
FOR THE FIRST TIME THERE WERE FULL HOUSES FOR MOST OF THE SESSIONS. IT'S BEEN BRILLIANT TO HAVE SUCH A CLOSE BOND WITH THE GOOD FOLK OF THE CYCLE SHOW THEMSELVES. THE FACT THAT SO MANY WOMEN TOLD US THEY'D COME TO THE SHOW EXPRESSLY FOR THE HUB SHOWS WHAT A FIXTURE IT'S NOW BECOME. HAVE WE CREATED A MONSTER?!
Phil @ VeloVixen KEYSPONSORSHIPOPPORTUNITIESINCLUDE: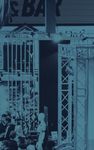 CYCLESHOW2019 BUSINESSNETWORKING 58% Are IBDs, online or multiple retailers 37.8% Have an annual turnover of 1M+ 24% Are senior decision makers IN2018THECYCLESHOWATTRACTEDOVER3,000TRADEVISITORS CYCLESHOWISPROUDTOANNOUNCETHATWEWILLBE HOSTINGTHEBIKEBIZAWARDSONOURTRADEDAY,12 SEPTEMBER2019GIVINGYOUFURTHEREXPOSURETOTHE CYCLINGTRADE.
CYCLESHOW2019 EXHIBITWITHISUS&ELEVATEYOURBRAND SPACEONLY £182PERM² 28M² AVERAGESIZESTANDATTHESHOW 75% OFSTANDSARECUSTOMBUILT WHATYOUGET WHENYOUWORK WITHTHEUK'SNO.1 CYCLINGEXHIBITION: • 2 FOC parking spaces for the duration of the show# • 15 complimentary tickets for your contacts or to use as competition prizes • Exhibitor profile on the Cycle Show website (239k unique users) • Company info in the Show Guide given to all visitors • Support, advice and help from a dedicated operations, marketing and PR team All stands are charged with a £70 registration / administration fee SHELLSCHEME £220PERM² WESOFTLAUNCHEDOURPRODUCT,THEBIKESTOW,AT THECYCLESHOW2018.ITAFFORDEDUSAHUGEAMOUNT OFINTERACTIONWITHTHEPUBLIC,ACCELERATINGOUR SOCIALISINGOFTHEPRODUCTANDGIVINGUSINVALUABLE FEEDBACK.THESUPPORTFROMTHEPUBLICWAS AMAZING.THROUGHOUTTHEBUILD-UPANDTHEEVENT, THESHOWORGANISERSWEREVERYHELPFUL,WANTING TODOTHEBESTFORTHEIRCORPORATECUSTOMERS.THEY HOOKEDUSUPWITHACOMPLEMENTARYEXHIBITOR, WHICHHASLEDTOANONGOINGBUSINESSRELATIONSHIP.
AGREATEXPERIENCEALLROUND.
Julie Laight, BikeStow
TOWORKWITHTHE CYCLESHOWCONTACT CYCLETEAM Phone: +44 (0) 207 288 6440 Email: cycleteam@upperstreetevents.co.uk "FOR A DIRECT-TO-CONSUMER BRAND LIKE CANYON, THE CYCLE SHOW OFFERS US THE VALUABLE OPPORTUNITY TO MEET AND SPEAK TO CUSTOMERS AND ALLOW THEM TO TEST OUR BIKES. WE'VE ATTENDED THE SHOW MANY TIMES AND HAVE ALWAYS FOUND IT TO BE WELL ORGANISED AND WELL ATTENDED WITH PLENTY OF OPPORTUNITIES FOR ADDITIONAL ACTIVATION FROM COMPETITIONS TO SIGNING SESSIONS AND MORE." Nick Allen, Uk Market Manager, Canyon Bikes