TRE PONTI GENERAL CATALOGUE 2018/2019
Page content transcription
If your browser does not render page correctly, please read the page content below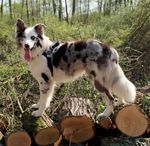 HOW TO MAKE DREAMS COME TRUE

GENERAL CATALOGUE      Tre Ponti is a worldwide leading pet product manufacturing company.

                       This has been possible thanks to the ingenuity of Mr. Cecconato, the founder of Tre Ponti,
                       who conceived and patented the first boomerang-shaped dog harness.
SMALL SIZE HARNESSES
                       Nowadays, its brand and logo are registered trademarks in over 55 countries.

                       The high quality, high-performing materials, and a whole production cycle set in Italy
BIG SIZE HARNESSES     are what distinguish Tre Ponti harnesses from the continuous copies.

                       Our love and commitment to animals and 40 years' experience in the textile industry
                       has led us to achieve unique and innovative designs that are patented and distributed
SMALL SIZE LEASHES     worldwide.

                       The quality research is never ending, and the development of each article is driven
                       by our customers and their four-legged friends' satisfaction. The high quality of our
BIG SIZE LEASHES       accessories also depends on the careful selection and use of the best hypoallergenic
                       materials and on a refined artisanal technique.

                       All products are designed and fully handmade in Italy. Our highly qualified team of
ACCESSORIES            seamstresses pays the maximum attention and dedication to every single seam. Our
                       harnesses undergo strict quality control procedures to ensure high performance and
                       long life.
COLLARS                Our business philosophy can be summed up in a quote of the great Herman Melville:

                       "It is better to fail in originality than to
                                 succeed in imitation."
                                                                               Pierantonio Cecconato
                                                                                          TRE PONTI

                                                                                                                    03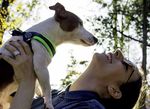 SMALL SIZE
HARNESSES

        EASY FIT
         CLASSIC

ADJUSTABLE GIRTH

    CAMOUFLAGE

WORK IN PROGRESS

        FASHION

   SYNTHETIC FUR

         PYTHON

           FLAG

           MESH

      FLUO MESH

          FLEECE

                   05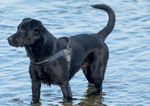 SMALL SIZE HARNESSES EASY FIT MODEL                                                                                                    SMALL SIZE HARNESSES EASY FIT MODEL

                                          EASY FIT – CLASSIC                                                                                          EASY FIT – CLASSIC
                                          Code: T100                                                                                                  Code: T200
                                          Closure: Adjustable strap                                                                                   Closure: Plastic Buckle
                                          Trim: Reflective                                                                                            Trim: Reflective
                                          Composition: Double coated fabric                                                                           Composition: Double coated fabric
                                          Specifications: This harness is suitable for small size dogs that                                           Specifications: This harness is suitable for small size dogs
                                          do not tend to pull; its unique and refined design makes it easy                                            that tend to pull; its unique and refined design makes it easy
                                          to put on and remove; hypoallergenic material, waterproof,                                                  to put on and remove; hypoallergenic material, waterproof,
                                          resistant, and Made in Italy. The reflective insert makes the                                               resistant, and Made in Italy.
                                          harness suitable for night walks or low-light conditions.                                                   The reflective insert makes the harness suitable for night
                                                                                                                                                      walks or low-light conditions.
                                          Please note: Check regularly that the adjustable strap is
                                          not damaged; it is better to remove the harness or to avoid                                                 SIZE CHART:
                                          leaving the strap loose when the pet is resting or playing.                                                 SIZE       KG              CHEST GIRTH
                                          SIZE CHART:                                                                                                 1      from 1 to 3 Kg     from 25 to 30 cm
                                          SIZE      KG               CHEST GIRTH                                                                      1½     from 3 to 4Kg      from 30 to 35 cm
     Colours:                                                                                                 Colours:
                                          1     from 1 to 3 Kg      from 23 to 33 cm                                                                  2      from 4 to 5 Kg     from 33 to 37 cm
                                          1 ½ from 3 to 4Kg         from 27 to 37 cm                                                                  2½     from 5 to 6 Kg     from 38 to 42 cm
                                          2     from 4 to 5 Kg      from 30 to 40 cm                                                                  3      from 6 to 7 Kg     from 42 to 46 cm
     Light Blue   Red     Pink    Black                                                                       Light Blue   Red     Pink    Black      3½     from 7 to 9 Kg     from 46 to 49 cm
     T100AZ       T100R   T100A   T100N
                                          2 ½ from 5 to 6 Kg        from 37 to 47 cm                          T200AZ       T200R   T200A   T200N
                                          3     from 6 to 7 Kg      from 41 to 51 cm                                                                  4     from 9 to 14 Kg     from 52 to 55 cm

                                          EASY FIT – CLASSIC                                                                                          EASY FIT – CLASSIC
                                          Code: T110                                                                                                  Code: T210
                                          Closure: Adjustable strap                                                                                   Closure: Plastic Buckle
                                          Trim: Grosgrain                                                                                             Trim: Grosgrain
                                          Composition: Double coated fabric                                                                           Composition: Double coated fabric
                                          Specifications: This harness is suitable for small size dogs                                                Specifications: This harness is suitable for small size dogs
                                          that do not tend to pull; its unique and refined design ma-                                                 that tend to pull; its unique and refined design makes it
                                          kes it easy to put on and remove; hypoallergenic material,                                                  easy to put on and remove; hypoallergenic material, wa-
                                          waterproof, resistant, and Made in Italy.                                                                   terproof, resistant, and Made in Italy.
                                          Please note: Check regularly that the adjustable strap is
                                          not damaged; it is better to remove the harness or to avoid
                                          leaving the strap loose when the pet is resting or playing.                                                 SIZE CHART:
                                                                                                                                                      SIZE        KG              CHEST GIRTH
                                                                                                                                                      1       from 1 to 3 Kg     from 25 to 30 cm
                                          SIZE CHART:
                                          SIZE      KG               CHEST GIRTH                                                                      1½      from 3 to 4Kg      from 30 to 35 cm
     Colours:                                                                                                 Colours:
                                          1     from 1 to 3 Kg      from 23 to 33 cm                                                                  2       from 4 to 5 Kg     from 33 to 37 cm
                                          1 ½ from 3 to 4Kg         from 27 to 37 cm                                                                  2½      from 5 to 6 Kg     from 38 to 42 cm
                                          2     from 4 to 5 Kg      from 30 to 40 cm                                                                  3       from 6 to 7 Kg     from 42 to 46 cm
     Light Blue   Red     Pink    Black   2 ½ from 5 to 6 Kg        from 37 to 47 cm                          Light Blue   Red     Pink    Black
     T110AZ       T110R   T110A   T110N                                                                       T210AZ       T210R   T210A   T210N
                                                                                                                                                      3½      from 7 to 9 Kg     from 46 to 49 cm
                                          3     from 6 to 7 Kg      from 41 to 51 cm                                                                  4      from 9 to 14 Kg     from 52 to 55 cm

06                                                                                                                                                                                                                     07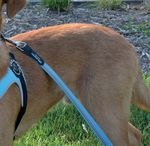 SMALL SIZE HARNESSES EASY FIT MODEL                                                                                                  SMALL SIZE HARNESSES EASY FIT MODEL

                                          EASY FIT – ADJUSTABLE GIRTH                                                                               EASY FIT – ADJUSTABLE GIRTH CAMOUFLAGE
                                          Code: R250                                                                                                Code: R260MM
                                          Closure: Plastic Buckle                                                                                   Closure: Plastic Buckle
                                          Trim: Reflective                                                                                          Trim: Grosgrain
                                          Composition: Double coated fabric + Adjustable Girth                                                      Composition: Printed and matched fabric + Adjustable
                                                                                                                                                    Girth
                                          Specifications: This harness has a comfy adjustable girth to
                                          fit any body shape; its unique and refined design makes it easy                                           Specifications: This harness has a comfy adjustable girth to
                                          to put on and remove; hypoallergenic material, waterproof,                                                fit any body shape; its unique and refined design makes it easy
                                          resistant, and Made in Italy.                                                                             to put on and remove; hypoallergenic material, waterproof,
                                          The reflective insert makes the harness suitable for night                                                resistant, and Made in Italy.
                                          walks or low-light conditions.
                                          SIZE CHART:                                                                                               SIZE CHART:
                                          SIZE       KG              CHEST GIRTH                                                                    SIZE       KG              CHEST GIRTH
                                          1      from 1 to 3 Kg     from 28 to 37 cm                                                                1      from 1 to 3 Kg     from 28 to 37 cm
                                          1½     from 3 to 4Kg      from 30 to 40 cm                                                                1½     from 3 to 4Kg      from 30 to 40 cm
     Colours:                                                                                               Colours:
                                          2      from 4 to 5 Kg     from 35 to 49 cm                                                                2      from 4 to 5 Kg     from 35 to 49 cm
                                          2½     from 5 to 6 Kg     from 37 to 50 cm                                                                2½     from 5 to 6 Kg     from 37 to 50 cm
                                          3      from 6 to 7 Kg     from 44 to 59 cm                                                                3      from 6 to 7 Kg     from 44 to 59 cm
     Light Blue   Red     Pink    Black   3½     from 7 to 9 Kg     from 48 to 62 cm                        Pink Camouflage   Green Camouflage      3½     from 7 to 9 Kg     from 48 to 62 cm
     T250AZ       T250R   T250A   T250N                                                                     R260MMA           R260MM
                                          4     from 9 to 14 Kg     from 56 to 70 cm                                                                4     from 9 to 14 Kg     from 56 to 70 cm

                                          EASY FIT – ADJUSTABLE GIRTH
                                          Code: R260
                                          Closure: Plastic Buckle
                                          Trim: Grosgrain
                                          Composition: Double coated fabric + Adjustable Girth
                                          Specifications: This harness has a comfy adjustable girth to
                                          fit any body shape; its unique and refined design makes it easy
                                          to put on and remove; hypoallergenic material, waterproof,
                                          resistant, and Made in Italy.

                                          SIZE CHART:
                                          SIZE       KG              CHEST GIRTH
                                          1      from 1 to 3 Kg     from 28 to 37 cm
                                          1½     from 3 to 4Kg      from 30 to 40 cm
     Colours:
                                          2      from 4 to 5 Kg     from 35 to 49 cm
                                          2½     from 5 to 6 Kg     from 37 to 50 cm
                                          3      from 6 to 7 Kg     from 44 to 59 cm
     Light Blue   Red     Pink    Black   3½     from 7 to 9 Kg     from 48 to 62 cm
     T260AZ       T260R   T260A   T260N
                                          4     from 9 to 14 Kg     from 56 to 70 cm

08                                                                                                                                                                                                                    09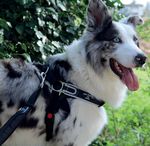 SMALL SIZE HARNESSES EASY FIT MODEL                                                                                              SMALL SIZE HARNESSES EASY FIT MODEL

                                           EASY FIT – CAMOUFLAGE                                                                               EASY FIT – WORK IN PROGRESS
                                           Code: T110MM                                                                                        Code: T900
                                           Closure: Adjustable strap                                                                           Closure: Adjustable strap
                                           Trim: Grosgrain                                                                                     Trim: Reflective
                                           Composition: Printed and matched fabric                                                             Composition: Printed and matched fabric + Nylon 600
                                           Specifications: This harness is suitable for small size dogs                                        Specifications: This harness is suitable for small size dogs that
                                           that do not tend to pull; its unique and refined design makes it                                    do not tend to pull; its unique and refined design makes it easy
                                           easy to put on and remove; hypoallergenic material, waterpro-                                       to put on and remove; hypoallergenic material, waterproof, resi-
                                           of, resistant, and Made in Italy.                                                                   stant, and Made in Italy. The reflective insert makes the harness
                                                                                                                                               suitable for night walks or low-light conditions.
                                           Please note: Check regularly that the adjustable strap
                                           is not damaged; it is better to remove the harness or to                                            Please note: Check regularly that the adjustable strap is
                                           avoid leaving the strap loose when the pet is resting or                                            not damaged; it is better to remove the harness or to avoid
                                           playing.                                                                                            leaving the strap loose when the pet is resting or playing.
                                           SIZE CHART:                                                                                         SIZE CHART:
     Colours:                              SIZE      KG                CHEST GIRTH                            Colours:                         SIZE      KG               CHEST GIRTH
                                           1     from 1 to 3 Kg       from 23 to 33 cm                                                         1     from 1 to 3 Kg      from 23 to 33 cm
                                           1 ½ from 3 to 4Kg          from 27 to 37 cm                                                         1 ½ from 3 to 4Kg         from 27 to 37 cm
                                           2     from 4 to 5 Kg       from 30 to 40 cm                                                         2     from 4 to 5 Kg      from 30 to 40 cm
     Europe Camouflage   Pink Camouflage   2 ½ from 5 to 6 Kg         from 37 to 47 cm                        Orange     Yellow    White       2 ½ from 5 to 6 Kg        from 37 to 47 cm
     T110MM              T110MMA                                                                              T900AR     T900GL    T900B
                                           3     from 6 to 7 Kg       from 41 to 51 cm                                                         3     from 6 to 7 Kg      from 41 to 51 cm

                                           EASY FIT – CAMOUFLAGE                                                                               EASY FIT – WORK IN PROGRESS
                                           Code: T210MM                                                                                        Code: T1000
                                           Closure: Plastic Buckle                                                                             Closure: Plastic Buckle
                                           Trim: Grosgrain                                                                                     Trim: Reflective
                                           Composition: Printed and matched fabric                                                             Composition: Printed and matched fabric + Nylon 600
                                           Specifications: This harness is suitable for small size dogs                                        Specifications: this harness is suitable for small size dogs
                                           that tend to pull; its unique and refined design makes it easy                                      that tend to pull; its unique and refined design makes it easy
                                           to put on and remove; hypoallergenic material, waterproof,                                          to put on and remove; hypoallergenic material, waterproof,
                                           resistant, and Made in Italy.                                                                       resistant, and Made in Italy.
                                                                                                                                               The reflective insert makes the harness suitable for night
                                                                                                                                               walks or low-light conditions.
                                           SIZE CHART:                                                                                         SIZE CHART:
                                           SIZE       KG               CHEST GIRTH                                                             SIZE        KG             CHEST GIRTH
                                           1      from 1 to 3 Kg      from 25 to 30 cm                                                         1       from 1 to 3 Kg    from 25 to 30 cm
                                           1½     from 3 to 4Kg       from 30 to 35 cm                                                         1½      from 3 to 4Kg     from 30 to 35 cm
     Colours:                                                                                                 Colours:
                                           2      from 4 to 5 Kg      from 33 to 37 cm                                                         2       from 4 to 5 Kg    from 33 to 37 cm
                                           2½     from 5 to 6 Kg      from 38 to 42 cm                                                         2½      from 5 to 6 Kg    from 38 to 42 cm
                                           3      from 6 to 7 Kg      from 42 to 46 cm                                                         3       from 6 to 7 Kg    from 42 to 46 cm
     Europe Camouflage   Pink Camouflage   3½     from 7 to 9 Kg      from 46 to 49 cm                        Orange     Yellow    White       3½      from 7 to 9 Kg    from 46 to 49 cm
     T210MM              T210MMA                                                                              T1000AR    T1000GL   T1000B
                                           4     from 9 to 14 Kg      from 52 to 55 cm                                                         4      from 9 to 14 Kg    from 52 to 55 cm

10                                                                                                                                                                                                                 11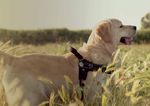 SMALL SIZE HARNESSES EASY FIT MODEL                                                                                                           SMALL SIZE HARNESSES EASY FIT MODEL

                                             EASY FIT – FASHION                                                                                               EASY FIT – SYNTHETIC FUR
                                             Code: F040                                                                                                       Code: T100
                                             Closure: Adjustable strap                                                                                        Closure: Adjustable strap
                                             Pattern: Polka Dot Ribbon                                                                                        Pattern: Synthetic Fur
                                             Composition: Double coated fabric                                                                                Composition: Nylon Fibre
                                             Specifications: This harness is suitable for small size dogs                                                     Specifications: This harness is suitable for small size dogs that
                                             that do not tend to pull; its unique and refined design makes it                                                 do not tend to pull; its unique and refined design makes it easy
                                             easy to put on and remove; hypoallergenic material, waterpro-                                                    to put on and remove; hypoallergenic material, waterproof,
                                             of, resistant, and Made in Italy.                                                                                resistant, and Made in Italy.
                                             Please note: Check regularly that the adjustable strap                                                           Please note: Check regularly that the adjustable strap is
                                             is not damaged; it is better to remove the harness or to                                                         not damaged; it is better to remove the harness or to avoid
                                             avoid leaving the strap loose when the pet is resting or                                                         leaving the strap loose when the pet is resting or playing.
                                             playing.
                                             SIZE CHART:                                                                                                      SIZE CHART:
                                             SIZE      KG               CHEST GIRTH                             Colours:                                      SIZE      KG                CHEST GIRTH
     Colours:
                                             1     from 1 to 3 Kg      from 23 to 33 cm                                                                       1     from 1 to 3 Kg       from 23 to 33 cm
                                             1 ½ from 3 to 4Kg         from 27 to 37 cm                                                                       1 ½ from 3 to 4Kg          from 27 to 37 cm
                                                                                                                Zebra      Giraffe     Natural   Pink
                                             2     from 4 to 5 Kg      from 30 to 40 cm                         T100Z      T100G       Leopard   Leopard
                                                                                                                                                              2     from 4 to 5 Kg       from 30 to 40 cm
     Pink       Light Blue   Red     Black   2 ½ from 5 to 6 Kg        from 37 to 47 cm                                                T100LN    T100LR       2 ½ from 5 to 6 Kg         from 37 to 47 cm
     F040A      F040AZ       F040R   F040N
                                             3     from 6 to 7 Kg      from 41 to 51 cm                                                                       3     from 6 to 7 Kg       from 41 to 51 cm
                                                                                                                Tiger      Fuchsia Leopard
                                                                                                                T100TG     T100LR

                                             EASY FIT – FASHION                                                                                               EASY FIT – SYNTHETIC FUR
                                             Code: F045                                                                                                       Code: T200
                                             Closure: Plastic Buckle                                                                                          Closure: Plastic Buckle
                                             Pattern: Polka Dot Ribbon                                                                                        Pattern: Synthetic Fur
                                             Composition: Double coated fabric                                                                                Composition: Nylon Fibre
                                             Specifications: This harness is suitable for small size dogs                                                     Specifications: This harness is suitable for small size dogs
                                             that tend to pull; its unique and refined design makes it easy                                                   that tend to pull; its unique and refined design makes it easy
                                             to put on and remove; hypoallergenic material, waterproof,                                                       to put on and remove; hypoallergenic material, waterproof,
                                             resistant, and Made in Italy.                                                                                    resistant, and Made in Italy.

                                             SIZE CHART:                                                                                                      SIZE CHART:
                                             SIZE        KG             CHEST GIRTH                                                                           SIZE       KG               CHEST GIRTH
                                             1       from 1 to 3 Kg    from 25 to 30 cm                                                                       1      from 1 to 3 Kg      from 25 to 30 cm
                                             1½      from 3 to 4Kg     from 30 to 35 cm                         Colours:                                      1½     from 3 to 4Kg       from 30 to 35 cm
     Colours:
                                             2       from 4 to 5 Kg    from 33 to 37 cm                                                                       2      from 4 to 5 Kg      from 33 to 37 cm
                                             2½      from 5 to 6 Kg    from 38 to 42 cm                                                                       2½     from 5 to 6 Kg      from 38 to 42 cm
                                                                                                                Zebra      Giraffe     Natural   Pink
                                             3       from 6 to 7 Kg    from 42 to 46 cm                         T200Z      T200G       Leopard   Leopard      3      from 6 to 7 Kg      from 42 to 46 cm
     Pink       Light Blue   Red     Black   3½      from 7 to 9 Kg    from 46 to 49 cm                                                T200LN    T200LR       3½     from 7 to 9 Kg      from 46 to 49 cm
     F045A      F045AZ       F045R   F045N
                                             4      from 9 to 14 Kg    from 52 to 55 cm                                                                       4     from 9 to 14 Kg      from 52 to 55 cm
                                                                                                                Tiger      Fuchsia Leopard
                                                                                                                T200TG     T200LR
14                                                                                                                                                                                                                                15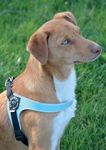 SMALL SIZE HARNESSES EASY FIT MODEL                                                                                                       SMALL SIZE HARNESSES EASY FIT MODEL

                                      EASY FIT – PYTHON                                                                                                    EASY FIT – FLAG
                                      Code: F090P/F100T                                                                                                    Code: BL110
                                      Closure: Adjustable strap                                                                                            Closure: Adjustable strap
                                      Pattern: Synthetic Python                                                                                            Pattern: Flag
                                      Composition: Printed and matched polyester                                                                           Composition: Printed and matched fabric
                                      Specifications: This harness is suitable for small size dogs that do                                                 Specifications: This harness is suitable for small size dogs that
                                      not tend to pull; its unique and refined design makes it easy to put                                                 do not tend to pull; its unique and refined design makes it easy
                                      on and remove; hypoallergenic material, waterproof, resistant, and                                                   to put on and remove; hypoallergenic material, waterproof,
                                      Made in Italy.                                                                                                       resistant, and Made in Italy.
                                      Please note: Check regularly that the adjustable strap is not                                                        Please note: Check regularly that the adjustable strap is
                                      damaged; it is better to remove the harness or to avoid leaving                                                      not damaged; it is better to remove the harness or to avoid
                                      the strap loose when the pet is resting or playing.                                                                  leaving the strap loose when the pet is resting or playing.

                                      SIZE CHART:                                                                                                          SIZE CHART:
                                      SIZE      KG               CHEST GIRTH                                 Flags:                                        SIZE      KG                CHEST GIRTH
     Colours:
                                      1     from 1 to 3 Kg      from 23 to 33 cm                                                                           1     from 1 to 3 Kg       from 23 to 33 cm
                                      1 ½ from 3 to 4Kg         from 27 to 37 cm                                                                           1 ½ from 3 to 4Kg          from 27 to 37 cm
                                                                                                             Italy      USA       Belgium     Germany
                                      2     from 4 to 5 Kg      from 30 to 40 cm                             BL110IT    BL110US   BL110BE     BL110DE
                                                                                                                                                           2     from 4 to 5 Kg       from 30 to 40 cm
     Purple          Tan              2 ½ from 5 to 6 Kg        from 37 to 47 cm                                                                           2 ½ from 5 to 6 Kg         from 37 to 47 cm
     F090P           F100T
                                      3     from 6 to 7 Kg      from 41 to 51 cm                                                                           3     from 6 to 7 Kg       from 41 to 51 cm
                                                                                                             United Kingdom       The Netherlands
                                                                                                             BL110UK              BL110NL

                                      EASY FIT – PYTHON                                                                                                    EASY FIT – FLAG
                                      Code: F095P/F105T                                                                                                    Code: BP210
                                      Closure: Plastic Buckle                                                                                              Closure: Plastic Buckle
                                      Pattern: Synthetic Python                                                                                            Pattern: Flag
                                      Composition: Printed and matched polyester                                                                           Composition: Printed and matched polyester
                                      Specifications: This harness is suitable for small size dogs                                                         Specifications: This harness is suitable for small size dogs
                                      that tend to pull; its unique and refined design makes it easy                                                       that tend to pull; its unique and refined design makes it easy
                                      to put on and remove; hypoallergenic material, waterproof,                                                           to put on and remove; hypoallergenic material, waterproof,
                                      resistant, and Made in Italy.                                                                                        resistant, and Made in Italy.

                                      SIZE CHART:                                                                                                          SIZE CHART:
                                      SIZE        KG             CHEST GIRTH                                                                               SIZE        KG              CHEST GIRTH
                                      1       from 1 to 3 Kg    from 25 to 30 cm                                                                           1       from 1 to 3 Kg     from 25 to 30 cm
                                      1½      from 3 to 4Kg     from 30 to 35 cm                             Flags:                                        1½      from 3 to 4Kg      from 30 to 35 cm
     Colours:
                                      2       from 4 to 5 Kg    from 33 to 37 cm                                                                           2       from 4 to 5 Kg     from 33 to 37 cm
                                      2½      from 5 to 6 Kg    from 38 to 42 cm                                                                           2½      from 5 to 6 Kg     from 38 to 42 cm
                                                                                                             Italy      USA       Belgium     Germany
                                      3       from 6 to 7 Kg    from 42 to 46 cm                             BP210IT    BP210US   BP210BE     BP210DE      3       from 6 to 7 Kg     from 42 to 46 cm
     Purple          Tan              3½      from 7 to 9 Kg    from 46 to 49 cm                                                                           3½      from 7 to 9 Kg     from 46 to 49 cm
     F095P           F105T
                                      4      from 9 to 14 Kg    from 52 to 55 cm                                                                           4      from 9 to 14 Kg     from 52 to 55 cm
                                                                                                             United Kingdom       The Netherlands
                                                                                                             BP210UK              BP210NL
16                                                                                                                                                                                                                             17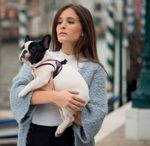 SMALL SIZE HARNESSES EASY FIT MODEL                                                                                     SMALL SIZE HARNESSES EASY FIT MODEL

                                        EASY FIT – MESH                                                                                  EASY FIT – ADJUSTABLE GIRTH MESH
                                        Code: T120                                                                                       Code: RR200
                                        Closure: Adjustable strap                                                                        Closure: Plastic Buckle
                                        Pattern: Ribbon with reflective insert                                                           Pattern: Ribbon with reflective insert
                                        Composition: Mesh                                                                                Composition: Mesh + Adjustable Girth
                                        Specifications: This harness is suitable for small size dogs that do                             Specifications: This harness has a comfy adjustable girth
                                        not tend to pull; thanks to its mesh fabric, it results soft and light,                          to fit any body shape; thanks to its mesh fabric, it results
                                        breathable, hypoallergenic, and with a unique and refined design.                                soft and light, breathable, hypoallergenic, and with a uni-
                                        Made in Italy. The reflective insert makes the harness suitable for                              que and refined design. Made in Italy.
                                        night walks or low-light conditions.                                                             The reflective insert makes the harness suitable for night
                                                                                                                                         walks or low-light conditions.
                                        Please note: Check regularly that the adjustable strap is not
                                        damaged; it is better to remove the harness or to avoid leaving                                  SIZE CHART:
                                        the strap loose when the pet is resting or playing.                                              SIZE       KG              CHEST GIRTH
                                        SIZE CHART:                                                                                      1      from 1 to 3 Kg     from 28 to 36 cm
                                        SIZE      KG                CHEST GIRTH                                                          1½     from 3 to 4Kg      from 30 to 40 cm
     Colours:                                                                                                     Colours:
                                        1     from 1 to 3 Kg       from 23 to 33 cm                                                      2      from 4 to 5 Kg     from 35 to 49 cm
                                        1 ½ from 3 to 4Kg          from 27 to 37 cm                                                      2½     from 5 to 6 Kg     from 36 to 50 cm
                                        2     from 4 to 5 Kg       from 31 to 41 cm                                                      3      from 6 to 7 Kg     from 44 to 60 cm
     Orange     Red     Blue    Black   2 ½ from 5 to 6 Kg         from 34 to 44 cm                               Red        Black       3½     from 7 to 9 Kg     from 46 to 62 cm
     T120A      T120R   T120B   T120N                                                                             T22200R    RR200N
                                        3     from 6 to 7 Kg       from 38 to 48 cm                                                      4     from 9 to 14 Kg     from 48 to 65 cm

                                        EASY FIT – MESH
                                        Code: T220
                                        Closure: Plastic Buckle
                                        Pattern: Ribbon with reflective insert
                                        Composition: Mesh
                                        Specifications: This harness is suitable for small size dogs
                                        that tend to pull; thanks to its mesh fabric, it results soft and
                                        light, breathable, hypoallergenic, and with a unique and refined
                                        design. Made in Italy. The reflective insert makes the harness
                                        suitable for night walks or low-light conditions.

                                        SIZE CHART:
                                        SIZE       KG               CHEST GIRTH
                                        1      from 1 to 3 Kg      from 24 to 29 cm
                                        1½     from 3 to 4Kg       from 28 to 32 cm
     Colours:
                                        2      from 4 to 5 Kg      from 32 to 37 cm
                                        2½     from 5 to 6 Kg      from 34 to 38 cm
                                        3      from 6 to 7 Kg      from 41 to 43 cm
     Orange     Red     Blue    Black   3½     from 7 to 9 Kg      from 45 to 48 cm
     T220A      T220R   T220B   T220N
                                        4     from 9 to 14 Kg      from 49 to 52 cm

18                                                                                                                                                                                                      19
SMALL SIZE HARNESSES EASY FIT MODEL                                                                                                              SMALL SIZE HARNESSES EASY FIT MODEL

                                           EASY FIT – FLUO MESH                                                                                               EASY FIT – ADJUSTABLE GIRTH FLUO MESH
                                           Code: TF120                                                                                                        Code: RR200
                                           Closure: Adjustable strap                                                                                          Closure: Plastic Buckle
                                           Pattern: Ribbon with reflective insert                                                                             Pattern: Ribbon with reflective insert
                                           Composition: Mesh                                                                                                  Composition: Mesh + Adjustable Girth
                                           Specifications: This harness is suitable for small size dogs that do                                               Specifications: This harness has a comfy adjustable girth
                                           not tend to pull; thanks to its mesh fabric, it results soft and light,                                            to fit any body shape; thanks to its mesh fabric, it results
                                           breathable, hypoallergenic, and with a unique and refined design.                                                  soft and light, breathable, hypoallergenic, and with a uni-
                                           Made in Italy. The reflective insert makes the harness suitable for                                                que and refined design. Made in Italy.
                                           night walks or low-light conditions.                                                                               The reflective insert makes the harness suitable for night
                                                                                                                                                              walks or low-light conditions.
                                           Please note: Check regularly that the adjustable strap is not
                                           damaged; it is better to remove the harness or to avoid leaving                                                    SIZE CHART:
                                           the strap loose when the pet is resting or playing.                                                                SIZE       KG              CHEST GIRTH
                                           SIZE CHART:                                                                                                        1      from 1 to 3 Kg     from 28 to 36 cm
                                           SIZE      KG                CHEST GIRTH                                                                            1½     from 3 to 4Kg      from 30 to 40 cm
     Colours:                                                                                                        Colours:
                                           1     from 1 to 3 Kg       from 23 to 33 cm                                                                        2      from 4 to 5 Kg     from 35 to 49 cm
                                           1 ½ from 3 to 4Kg          from 27 to 37 cm                                                                        2½     from 5 to 6 Kg     from 36 to 50 cm
                                           2     from 4 to 5 Kg       from 31 to 41 cm                                                                        3      from 6 to 7 Kg     from 44 to 60 cm
     Orange     Pink     Yellow   Green    2 ½ from 5 to 6 Kg         from 34 to 44 cm                               Orange     Pink     Yellow   Green       3½     from 7 to 9 Kg     from 46 to 62 cm
     TF120AR    TF120A   TF120G   TF120V                                                                             RR200AR    RR200A   RR200G   RR200V
                                           3     from 6 to 7 Kg       from 38 to 48 cm                                                                        4     from 9 to 14 Kg     from 48 to 65 cm

                                           EASY FIT – FLUO MESH
                                           Code: T220
                                           Closure: Plastic Buckle
                                           Pattern: Ribbon with reflective insert
                                           Composition: Mesh
                                           Specifications: This harness is suitable for small size dogs
                                           that tend to pull; thanks to its mesh fabric, it results soft and
                                           light, breathable, hypoallergenic, and with a unique and refined
                                           design. Made in Italy. The reflective insert makes the harness
                                           suitable for night walks or low-light conditions.

                                           SIZE CHART:
                                           SIZE       KG               CHEST GIRTH
                                           1      from 1 to 3 Kg      from 24 to 29 cm
                                           1½     from 3 to 4Kg       from 28 to 32 cm
     Colours:
                                           2      from 4 to 5 Kg      from 32 to 37 cm
                                           2½     from 5 to 6 Kg      from 34 to 38 cm
                                           3      from 6 to 7 Kg      from 41 to 43 cm
     Orange     Pink     Yellow   Green    3½     from 7 to 9 Kg      from 45 to 48 cm
     TF220AR    TF220A   TF220G   TF220V
                                           4     from 9 to 14 Kg      from 49 to 52 cm

20                                                                                                                                                                                                                           21
SMALL SIZE HARNESSES EASY FIT MODEL                                                                                                               SMALL SIZE HARNESSES EASY FIT MODEL

                                            EASY FIT – CAMOUFLAGE MESH                                                                                          EASY FIT – ADJUSTABLE GIRTH CAMOUFLAGE MESH
                                            Code: T120MM                                                                                                        Code: RR200MM
                                            Closure: Adjustable strap                                                                                           Closure: Plastic Buckle
                                            Pattern: Ribbon with reflective insert                                                                              Pattern: Ribbon with reflective insert
                                            Composition: Mesh                                                                                                   Composition: Mesh + Adjustable Girth
                                            Specifications: This harness is suitable for small size dogs that do                                                Specifications: This harness has a comfy adjustable girth
                                            not tend to pull; thanks to its mesh fabric, it results soft and light,                                             to fit any body shape; thanks to its mesh fabric, it results
                                            breathable, hypoallergenic, and with a unique and refined design.                                                   soft and light, breathable, hypoallergenic, and with a uni-
                                            Made in Italy. The reflective insert makes the harness suitable for                                                 que and refined design. Made in Italy.
                                            night walks or low-light conditions.                                                                                The reflective insert makes the harness suitable for night
                                                                                                                                                                walks or low-light conditions.
                                            Please note: Check regularly that the adjustable strap is not
                                            damaged; it is better to remove the harness or to avoid leaving                                                     SIZE CHART:
                                            the strap loose when the pet is resting or playing.                                                                 SIZE       KG              CHEST GIRTH
                                            SIZE CHART:                                                                                                         1      from 1 to 3 Kg     from 28 to 36 cm
                                            SIZE      KG                CHEST GIRTH                                                                             1½     from 3 to 4Kg      from 30 to 40 cm
     Colours:                                                                                                         Colours:
                                            1     from 1 to 3 Kg       from 23 to 33 cm                                                                         2      from 4 to 5 Kg     from 35 to 49 cm
                                            1 ½ from 3 to 4Kg          from 27 to 37 cm                                                                         2½     from 5 to 6 Kg     from 36 to 50 cm
                                            2     from 4 to 5 Kg       from 31 to 41 cm                                                                         3      from 6 to 7 Kg     from 44 to 60 cm
     Green        Grey         Pink         2 ½ from 5 to 6 Kg         from 34 to 44 cm                               Green        Grey         Pink            3½     from 7 to 9 Kg     from 46 to 62 cm
     Camouflage   Camouflage   Camouflage                                                                             Camouflage   Camouflage   Camouflage
     T120MV       T120MM       T120MMA      3     from 6 to 7 Kg       from 38 to 48 cm                               RR200MV      RR200MM      RR200MMA        4     from 9 to 14 Kg     from 48 to 65 cm

                                            EASY FIT – CAMOUFLAGE MESH
                                            Code: T220MM
                                            Closure: Plastic Buckle
                                            Pattern: Ribbon with reflective insert
                                            Composition: Mesh
                                            Specifications: This harness is suitable for small size dogs
                                            that tend to pull; thanks to its mesh fabric, it results soft and
                                            light, breathable, hypoallergenic, and with a unique and refined
                                            design. Made in Italy. The reflective insert makes the harness
                                            suitable for night walks or low-light conditions.

                                            SIZE CHART:
                                            SIZE       KG               CHEST GIRTH
                                            1      from 1 to 3 Kg      from 24 to 29 cm
                                            1½     from 3 to 4Kg       from 28 to 32 cm
     Colours:
                                            2      from 4 to 5 Kg      from 32 to 37 cm
                                            2½     from 5 to 6 Kg      from 34 to 38 cm
                                            3      from 6 to 7 Kg      from 41 to 43 cm
     Green        Grey         Pink         3½     from 7 to 9 Kg      from 45 to 48 cm
     Camouflage   Camouflage   Camouflage
     T220MMV      T220MM       T220MMA      4     from 9 to 14 Kg      from 49 to 52 cm

24                                                                                                                                                                                                                             25
SMALL SIZE HARNESSES EASY FIT MODEL                                                                                             SMALL SIZE HARNESSES EASY FIT MODEL

                                  EASY FIT – FLUO POP MESH                                                                                   EASY FIT – ADJUSTABLE GIRTH FLUO POP MESH
                                  Code: FP100                                                                                                Code: FP260
                                  Closure: Adjustable strap                                                                                  Closure: Plastic Buckle
                                  Pattern: Fluorescent PP Ribbon                                                                             Pattern: Fluorescent PP Ribbon
                                  Composition: Mesh                                                                                          Composition: Mesh + Adjustable Girth
                                  Specifications: This harness is suitable for small size dogs that do                                       Specifications: This harness has a comfy adjustable girth
                                  not tend to pull; thanks to its mesh fabric, it results soft and light,                                    to fit any body shape; thanks to its mesh fabric, it results
                                  breathable, hypoallergenic, and with a unique and refined design.                                          soft and light, breathable, hypoallergenic, and with a uni-
                                  Made in Italy.                                                                                             que and refined design. Made in Italy.
                                  Please note: Check regularly that the adjustable strap is not
                                  damaged; it is better to remove the harness or to avoid leaving
                                  the strap loose when the pet is resting or playing.                                                        SIZE CHART:
                                                                                                                                             SIZE        KG             CHEST GIRTH
                                  SIZE CHART:                                                                                                1       from 1 to 3 Kg    from 28 to 36 cm
                                  SIZE      KG                CHEST GIRTH                                                                    1½      from 3 to 4Kg     from 30 to 40 cm
     Colours:                                                                                               Colours:
                                  1     from 1 to 3 Kg       from 23 to 33 cm                                                                2       from 4 to 5 Kg    from 35 to 49 cm
                                  1 ½ from 3 to 4Kg          from 27 to 37 cm                                                                2½      from 5 to 6 Kg    from 36 to 50 cm
                                  2     from 4 to 5 Kg       from 31 to 41 cm                                                                3       from 6 to 7 Kg    from 44 to 60 cm
     Orange     Yellow   Green    2 ½ from 5 to 6 Kg         from 34 to 44 cm                               Orange     Yellow    Green       3½      from 7 to 9 Kg    from 46 to 62 cm
     FP100AR    FP100G   FP100V                                                                             FP260AR    FP1260G   FP260V
                                  3     from 6 to 7 Kg       from 38 to 48 cm                                                                4      from 9 to 14 Kg    from 48 to 65 cm

                                  EASY FIT – FLUO POP MESH
                                  Code: FP200
                                  Closure: Plastic Buckle
                                  Pattern: Fluorescent PP Ribbon
                                  Composition: Mesh
                                  Specifications: This harness is suitable for small size dogs
                                  that tend to pull; thanks to its mesh fabric, it results soft and
                                  light, breathable, hypoallergenic, and with a unique and refined
                                  design. Made in Italy.

                                  SIZE CHART:
                                  SIZE        KG              CHEST GIRTH
                                  1       from 1 to 3 Kg     from 24 to 29 cm
                                  1½      from 3 to 4Kg      from 28 to 32 cm
     Colours:
                                  2       from 4 to 5 Kg     from 32 to 37 cm
                                  2½      from 5 to 6 Kg     from 34 to 38 cm
                                  3       from 6 to 7 Kg     from 41 to 43 cm
     Orange     Yellow   Green    3½      from 7 to 9 Kg     from 45 to 48 cm
     FP200AR    FP200G   FP200V
                                  4      from 9 to 14 Kg     from 49 to 52 cm

28                                                                                                                                                                                                          29
SMALL SIZE HARNESSES EASY FIT MODEL                                                                                               SMALL SIZE HARNESSES EASY FIT MODEL

                                      EASY FIT – FLEECE                                                                                            EASY FIT – LONG FLEECE
                                      Code: ML001                                                                                                  Code: ML060
                                      Closure: Adjustable strap                                                                                    Closure: Adjustable strap
                                      Pattern: Ribbon with reflective insert                                                                       Pattern: Ribbon with reflective insert
                                      Composition: Fleece                                                                                          Composition: Fleece
                                      Specifications: This harness is suitable for small size dogs that do                                         Specifications: This harness is suitable for small size dogs that
                                      not tend to pull; thanks to its mesh fabric, it results soft and light,                                      do not tend to pull; thanks to its mesh fabric, it results soft and
                                      breathable, hypoallergenic, and with a unique and refined design.                                            light, breathable, hypoallergenic, and with a unique and refined
                                      Made in Italy. The reflective insert makes the harness suitable for                                          design. Made in Italy. The reflective insert makes the harness
                                      night walks or low-light conditions.                                                                         suitable for night walks or low-light conditions.
                                      Please note: Check regularly that the adjustable strap is not                                                Please note: Check regularly that the adjustable strap is
                                      damaged; it is better to remove the harness or to avoid leaving                                              not damaged; it is better to remove the harness or to avoid
                                      the strap loose when the pet is resting or playing.                                                          leaving the strap loose when the pet is resting or playing.
                                      SIZE CHART:                                                                                                  SIZE CHART:
                                      SIZE      KG                CHEST GIRTH                                                                      SIZE      KG                CHEST GIRTH
     Colours:                                                                                                   Colours:
                                      1     from 1 to 3 Kg       from 23 to 33 cm                                                                  1     from 1 to 3 Kg       from 23 to 33 cm
                                      1 ½ from 3 to 4Kg          from 27 to 37 cm                                                                  1 ½ from 3 to 4Kg          from 27 to 37 cm
                                      2     from 4 to 5 Kg       from 31 to 41 cm                                                                  2     from 4 to 5 Kg       from 31 to 41 cm
     Orange         Yellow            2 ½ from 5 to 6 Kg         from 34 to 44 cm                               Pink       Green   Light Blue      2 ½ from 5 to 6 Kg         from 34 to 44 cm
     ML002          ML001                                                                                       ML062      ML060   ML061
                                      3     from 6 to 7 Kg       from 38 to 48 cm                                                                  3     from 6 to 7 Kg       from 38 to 48 cm

                                      EASY FIT – FLEECE                                                                                            EASY FIT – LONG FLEECE
                                      Code: MP030                                                                                                  Code: MP090
                                      Closure: Plastic Buckle                                                                                      Closure: Plastic Buckle
                                      Pattern: Ribbon with reflective insert                                                                       Pattern: Ribbon with reflective insert
                                      Composition: Fleece                                                                                          Composition: Fleece
                                      Specifications: This harness is suitable for small size dogs                                                 Specifications: This harness is suitable for small size dogs
                                      that tend to pull; thanks to its mesh fabric, it results soft and                                            that tend to pull; thanks to its mesh fabric, it results soft and
                                      light, breathable, hypoallergenic, and with a unique and refined                                             light, breathable, hypoallergenic, and with a unique and refined
                                      design. Made in Italy. The reflective insert makes the harness                                               design. Made in Italy. The reflective insert makes the harness
                                      suitable for night walks or low-light conditions.                                                            suitable for night walks or low-light conditions.

                                      SIZE CHART:                                                                                                  SIZE CHART:
                                      SIZE       KG               CHEST GIRTH                                                                      SIZE       KG               CHEST GIRTH
                                      1      from 1 to 3 Kg      from 24 to 29 cm                                                                  1      from 1 to 3 Kg      from 24 to 29 cm
                                      1½     from 3 to 4Kg       from 28 to 32 cm                                                                  1½     from 3 to 4Kg       from 28 to 32 cm
     Colours:                                                                                                   Colours:
                                      2      from 4 to 5 Kg      from 32 to 37 cm                                                                  2      from 4 to 5 Kg      from 32 to 37 cm
                                      2½     from 5 to 6 Kg      from 34 to 38 cm                                                                  2½     from 5 to 6 Kg      from 34 to 38 cm
                                      3      from 6 to 7 Kg      from 41 to 43 cm                                                                  3      from 6 to 7 Kg      from 41 to 43 cm
     Orange         Yellow            3½     from 7 to 9 Kg      from 45 to 48 cm                               Pink       Green   Light Blue      3½     from 7 to 9 Kg      from 45 to 48 cm
     MP031          MP030                                                                                       ML092      ML090   ML091
                                      4     from 9 to 14 Kg      from 49 to 52 cm                                                                  4     from 9 to 14 Kg      from 49 to 52 cm

30                                                                                                                                                                                                                       31
BIG SIZE
HARNESSES

         PRIMO

          BRIO

         FORZA

      POTENZA

    PRIMO PLUS

         FLASH

 FLASH + VELCRO

                  33
BIG SIZE HARNESSES PRIMO MODEL                                                                                                                BIG SIZE HARNESSES PRIMO MODEL

                                              PRIMO                                                                                                         PRIMO
                                              Code: T610                                                                                                    Code: T680
                                              Trim: Grosgrain                                                                                               Trim: Grosgrain
                                              Composition: Double coated fabric + High Frequency Back                                                       Composition: Double coated fabric + High Frequency Back
                                              Specifications: PRIMO is suitable for medium and big size dogs;                                               Specifications: PRIMO is suitable for medium and big size
                                              hypoallergenic material, waterproof, resistant, and Made in Italy.                                            dogs; hypoallergenic material, waterproof, resistant, and Made
                                              Its unique and refined design makes it comfortable and easy to                                                in Italy. Its unique and refined design makes it comfortable and
                                              wear.                                                                                                         easy to wear.
                                              Product Details: The padded chest band protects your dog                                                      Product Details: The padded chest band protects your
                                              from pressures, while the back handle gives a higher security                                                 dog from pressures, while the back handle gives a higher
                                              in potentially hazardous situations.                                                                          security in potentially hazardous situations. The sliding
                                              The sliding D-ring helps the leash to better run along the                                                    D-ring helps the leash to better run along the handle; the
                                              handle; the adjustable belly is ideal to fit different dog body                                               adjustable belly is ideal to fit different dog body shapes; the
                                              shapes; the harness is even more secure thanks to the buckle                                                  harness is even more secure thanks to the buckle safety
                                              safety button.                                                                                                button.
     Colours:                                 SIZE CHART:                                                            Colours:                               SIZE CHART:
                                              SIZE.        KG             CHEST GIRTH                                                                       SIZE.        KG                CHEST GIRTH
                                              M      from 10 to 20 Kg 58 min/ 72 max                                                                        M      from 10 to 20 Kg 58 min/ 72 max
     Black      Red      Pink    Light Blue                                                                          Europe Camo America Camo Desert Camo
     T620N      T610R    T630    T640
                                              L      from 20 to 30 Kg 72 min/ 88 max                                 T680        T685         T630
                                                                                                                                                            L      from 20 to 30 Kg 72 min/ 88 max
                                              XL     from 30 to 40 Kg 76 min/ 97 max                                                                        XL     from 30 to 40 Kg 76 min/ 97 max
                                              XXL from 40 to 60 Kg 85 min/ 116 max                                                                          XXL from 40 to 60 Kg 85 min/ 116 max
     Yellow     Orange   White                                                                                       Pink Camo   USA Flag
     T660       T670     T650                                                                                        T695        T600US

                                              PRIMO                                                                                                         PRIMO
                                              Code: T710                                                                                                    Code: T810
                                              Trim: Reflective                                                                                              Trim: Grosgrain
                                                                                                                                                            Composition: Double coated fabric + High Frequency
                                              Composition: Double coated fabric + High Frequency Back
                                                                                                                                                            Back with carbon effect
                                              Specifications: PRIMO is suitable for medium and big size dogs;                                               Specifications: PRIMO is suitable for medium and big size
                                              hypoallergenic material, waterproof, resistant, and Made in Italy.                                            dogs; hypoallergenic material, waterproof, resistant, and Made
                                              Its unique and refined design makes it comfortable and easy to                                                in Italy. Its unique and refined design makes it comfortable and
                                              wear. The reflective trim makes the harness ideal for night walks or                                          easy to wear.
                                              low-light conditions.
                                                                                                                                                            Product Details: The padded chest band protects your
                                              Product Details: The padded chest band protects your dog                                                      dog from pressures, while the back handle gives a higher
                                              from pressures, while the back handle gives a higher security                                                 security in potentially hazardous situations.
                                              in potentially hazardous situations. The sliding D-ring helps                                                 The sliding D-ring helps the leash to better run along the
                                              the leash to better run along the handle; the adjustable belly is                                             handle; the adjustable belly is ideal to fit different dog
                                              ideal to fit different dog body shapes; the harness is even more                                              body shapes; the harness is even more secure thanks to
                                              secure thanks to the buckle safety button.                                                                    the buckle safety button.
     Colours:
                                              SIZE CHART:                                                            Colours:                               SIZE CHART:
                                              SIZE.     KG           CHEST GIRTH                                                                            SIZE.     KG           CHEST GIRTH
     Black      Red      Pink    Light Blue   M     from 10 to 20 Kg 58 min/ 72 max                                                                         M     from 10 to 20 Kg 58 min/ 72 max
     T720N      T710R    T730    T740                                                                                                                       L     from 20 to 30 Kg 72 min/ 88 max
                                              L     from 20 to 30 Kg 72 min/ 88 max                                  Black                  Red
                                              XL    from 30 to 40 Kg 76 min/ 97 max                                  T820N                  T810R           XL    from 30 to 40 Kg 76 min/ 97 max
                                              XXL from 40 to 60 Kg 85 min/ 116 max                                                                          XXL from 40 to 60 Kg 85 min/ 116 max
     Yellow     Orange   White
34   T760       T770     T750                                                                                                                                                                                                  35
BIG SIZE HARNESSES BRIO MODEL                                                                                                                    BIG SIZE HARNESSES FORZA MODEL

                                             BRIO                                                                                                             FORZA
                                             Code: T840                                                                                                       Code: T850
                                             Trim: Grosgrain                                                                                                  Trim: Grosgrain
                                             Composition: Double coated fabric                                                                                Composition: Double coated fabric
                                             Specifications: BRIO shape recalls the simple and classic Easy                                                   Specifications: This harness stops the dog from pulling,
                                             Fit harness design. It is suitable for medium and big size dogs;                                                 thanks to the sliding back handle that gradually tightens and
                                             hypoallergenic material, waterproof, resistant, and Made in Italy.                                               produces a feeling of constriction, without hurting the dog.
                                             Its unique and refined design makes it comfortable and easy to                                                   Suitable for medium and big size dogs; hypoallergenic material,
                                             wear.                                                                                                            waterproof, resistant, and Made in Italy. Its unique and refined
                                                                                                                                                              design makes it comfortable and easy to wear.
                                             Product Details: The padded chest band protects your dog
                                             from pressures, while the back handle gives a higher security                                                    Product Details: The padded chest band protects your
                                             in potentially hazardous situations. The sliding D-ring helps                                                    dog from pressures, while the back handle gives a higher
                                             the leash to better run along the handle; the adjustable belly                                                   security in potentially hazardous situations. The harness is
                                             is ideal to fit different dog body shapes; the harness is even                                                   even more secure thanks to the buckle safety button; the
                                             more secure thanks to the buckle safety button.                                                                  adjustable belly is ideal to fit different dog body shapes.
     Colours:                                SIZE CHART:                                                               Colours:                               SIZE CHART:
                                             SIZE.          KG              CHEST GIRTH                                                                       SIZE.        KG                CHEST GIRTH
                                             M       from 10 to 20 Kg 58 min/ 72 max                                                                          M      from 10 to 20 Kg 56 min/ 68 max
                                             L       from 20 to 30 Kg 72 min/ 88 max                                                                          L      from 20 to 30 Kg 64 min/ 80 max
     Black      Red     Pink    Light Blue                                                                             Black      Red     Pink   Azzurro
     T840N      T840R   T840A   T840AZ
                                             XL      from 30 to 40 Kg 76 min/ 97 max                                   T850       T851    T852   T853
                                                                                                                                                              XL     from 30 to 40 Kg 73 min/ 92 max
                                             XXL from 40 to 60 Kg 85 min/ 116 max                                                                             XXL from 40 to 60 Kg 83 min/ 112 max

                                             BRIO                                                                                                             FORZA
                                             Code: T845                                                                                                       Code: T855
                                             Trim: Reflective                                                                                                 Trim: Reflective
                                             Composition: Double coated fabric                                                                                Composition: Double coated fabric
                                             Specifications: BRIO shape recalls the simple and classic Easy Fit                                               Specifications: This harness stops the dog from pulling, thanks
                                             harness design. It is suitable for medium and big size dogs; hypoal-                                             to the sliding back handle that gradually tightens and produces
                                             lergenic material, waterproof, resistant, and Made in Italy. Its unique                                          a feeling of constriction, without hurting the dog. Suitable for
                                             and refined design makes it comfortable and easy to wear. The                                                    medium and big size dogs; hypoallergenic material, waterproof,
                                             reflective trim makes the harness ideal for night walks or low-light                                             resistant, and Made in Italy. Its unique and refined design makes
                                             conditions.                                                                                                      it comfortable and easy to wear. The reflective trim makes the
                                                                                                                                                              harness ideal for night walks or low-light conditions.
                                             Product Details: The padded chest band protects your dog
                                             from pressures, while the back handle gives a higher security                                                    Product Details: The padded chest band protects your
                                             in potentially hazardous situations. The sliding D-ring helps                                                    dog from pressures, while the back handle gives a higher
                                             the leash to better run along the handle; the adjustable belly is                                                security in potentially hazardous situations. The harness is
                                             ideal to fit different dog body shapes; the harness is even more                                                 even more secure thanks to the buckle safety button; the
                                             secure thanks to the buckle safety button.                                                                       adjustable belly is ideal to fit different dog body shapes.
     Colours:                                                                                                          Colours:
                                             SIZE CHART:                                                                                                      SIZE CHART:
                                             SIZE.         KG             CHEST GIRTH                                                                         SIZE.        KG                CHEST GIRTH
                                             M       from 10 to 20 Kg 58 min/ 72 max                                                                          M      from 10 to 20 Kg 56 min/ 68 max
     Black      Red     Pink    Light Blue                                                                             Black      Rosso   Pink   Light Blue
     T845N      T845R   T845A   T845AZ       L       from 20 to 30 Kg 72 min/ 88 max                                   T855       T856    T857   T858
                                                                                                                                                              L      from 20 to 30 Kg 64 min/ 80 max
                                             XL      from 30 to 40 Kg 76 min/ 97 max                                                                          XL     from 30 to 40 Kg 73 min/ 92 max
                                             XXL from 40 to 60 Kg 85 min/ 116 max                                                                             XXL from 40 to 60 Kg 83 min/ 112 max
38                                                                                                                                                                                                                                39
BIG SIZE HARNESSES POTENZA MODEL                                                                                                                  BIG SIZE HARNESSES PRIMO PLUS MODEL

                                           POTENZA                                                                                                                 PRIMO PLUS
                                           Code: T880                                                                                                              Code: T1010
                                           Trim: Grosgrain                                                                                                         Trim: Grosgrain
                                           Composition: Double coated fabric                                                                                       Composition: Double coated fabric + Fabric front band
                                           Specifications: POTENZA stops the dog from pulling.                                                                     Specifications: Suitable for medium and big size dogs; hypo-
                                           Suitable for medium and big size dogs; hypoallergenic material,                                                         allergenic material, waterproof, resistant, and Made in Italy.
                                           waterproof, resistant, and Made in Italy. Its unique and refined                                                        Its unique and refined design makes it comfortable and easy to
                                           design makes it comfortable and easy to wear.                                                                           wear. The reflective insert makes the harness suitable for night
                                                                                                                                                                   walks or low-light conditions.
                                           Product Details: The vertical padded chest band protects
                                           your dog from pressures, while the back handle gives a                                                                  Product Details: The padded chest band protects your
                                           higher security in potentially hazardous situations.                                                                    dog from pressures, while the back handle gives a higher
                                           The double adjustable girth is helps to fasten even better                                                              security in potentially hazardous situations. The sliding
                                           the harness and it is ideal to fit different dog body shapes.                                                           D-ring helps the leash to better run along the handle,
                                           The harness is even more secure thanks to the buckle                                                                    while the dolphin-like shape provides a higher adhesion to
                                           safety button.                                                                                                          the dog's back. The adjustable belly is ideal to fit different
                                           SIZE CHART:                                                        Colours:                                             dog body shapes; the harness is even more secure thanks
     Colours:
                                           SIZE       KG                  CHEST GIRTH                                                                              to the buckle safety button.
                                           M       from 10 to 20 Kg 54 min/ 76 max                                                                                 SIZE CHART:
                                           L       from 20 to 30 Kg 65 min/ 90 max                            Camouflage Black           Orange       Yellow       SIZE        KG               CHEST GIRTH
                                                                                                              T1010      T1011           T1012        T1013
     Black      Red    Pink   Light Blue
                                           XL      from 30 to 40 Kg 70 min/ 101 max                                                                                M       from 10 to 20 Kg 51 min/ 63 max
     T880       T881   T882   T883
                                           XXL     from 40 to 60 Kg 83 min/ 120 max                                                                                L       from 20 to 30 Kg 63 min/ 81 max
                                                                                                              Black +             Orange +            White
                                                                                                                                                                   XL      from 30 to 40 Kg 69 min/ 91 max
                                                                                                              Reflective insert   Reflective insert   T1016        XXL     from 40 to 60 Kg 83 min/ 115 max
                                                                                                              T1014               T1015

                                           POTENZA
                                           Code: T885
                                           Trim: Reflective
                                           Composition: Double coated fabric
                                           Specifications: POTENZA stops the dog from pulling.
                                           Suitable for medium and big size dogs; hypoallergenic material,
                                           waterproof, resistant, and Made in Italy. Its unique and refined
                                           design makes it comfortable and easy to wear.
                                           The reflective trim makes the harness ideal for night walks or
                                           low-light conditions.
                                           Product Details: The vertical padded chest band protects
                                           your dog from pressures, while the back handle gives a
                                           higher security in potentially hazardous situations.
                                           The double adjustable girth is helps to fasten even better
                                           the harness and it is ideal to fit different dog body shapes.
                                           The harness is even more secure thanks to the buckle
     Colours:
                                           safety button.
                                           SIZE CHART:
                                           SIZE       KG                  CHEST GIRTH
     Black      Red    Pink   Light Blue   M       from 10 to 20 Kg 54 min/ 76 max
     T885       T886   T887   T888
                                           L       from 20 to 30 Kg 65 min/ 90 max
                                           XL      from 30 to 40 Kg 70 min/ 101 max
42                                         XXL     from 40 to 60 Kg 83 min/ 120 max                                                                                                                                                   43
BIG SIZE HARNESSES FLASH MODEL                                                                                                                           BIG SIZE HARNESSES FLASH + VELCRO MODEL

                                                           FLASH                                                                                                                  FLASH + VELCRO
                                                           Code: T1020                                                                                                            Code: T1030
                                                           Trim: Grosgrain                                                                                                        Trim: Grosgrain
                                                           Composition: Double coated fabric + Fabric front band                                                                  Composition: Double coated fabric + Fabric front band
                                                           Specifications: Suitable for medium and big size dogs; hypo-                                                           Specifications: Suitable for medium and big size dogs; hypo-
                                                           allergenic material, waterproof, resistant, and Made in Italy.                                                         allergenic material, waterproof, resistant, and Made in Italy.
                                                           Its unique and refined design makes it comfortable and easy to                                                         Its unique and refined design makes it comfortable and easy
                                                           wear. The options with reflective inserts makes those harnes-                                                          to wear. This harness can be customized with interchangeable
                                                           ses suitable for night walks or low-light conditions.                                                                  Velcro labels. The options with reflective inserts makes those
                                                                                                                                                                                  harnesses suitable for night walks or low-light conditions.
                                                           Product Details: The padded chest band protects your
                                                           dog from pressures, while the back handle gives a higher                                                               Product Details: The padded chest band protects your
                                                           security in potentially hazardous situations. A D-ring is                                                              dog from pressures, while the back handle gives a higher
                                                           fixed on the back of the harness, to feel more in control.                                                             security in potentially hazardous situations. A D-ring is
                                                           The dolphin-like shape provides a higher adhesion to the                                                               fixed on the back of the harness, to feel more in control.
                                                           dog's back. The adjustable belly is ideal to fit different dog                                                         The dolphin-like shape provides a higher adhesion to the
     Colours:                                              body shapes; the harness is even more secure thanks to           Colours:                                              dog's back. The adjustable belly is ideal to fit different dog
                                                           the buckle safety button.                                                                                              body shapes; the harness is even more secure thanks to
                                                                                                                                                                                  the buckle safety button.
     Camouflage   Black                Orange              SIZE CHART:                                                      Camouflage   Black                Orange
     T1020        T1021                T1022               SIZE     KG                   CHEST GIRTH                        T1030        T1031                T1032               SIZE CHART:
                                                           M     from 10 to 20 Kg        56 min/ 67 max                                                                           SIZE     KG                   CHEST GIRTH
                                                           L     from 20 to 30 Kg        66 min/ 82 max                                                                           M     from 10 to 20 Kg        56 min/ 67 max
     Yellow       Black                Orange                                                                               Yellow       Black                Orange              L     from 20 to 30 Kg        66 min/ 82 max
     T1023        Reflective insert.   Reflective insert
                                                           XL    from 30 to 40 Kg        71 min/ 92 max                     T1033        Reflective insert.   Reflective insert
                  T1024                T1025               XXL   from 40 to 60 Kg       80 min/ 111 max                                  T1034                T1035               XL    from 30 to 40 Kg        71 min/ 92 max
                                                                                                                                                                                  XXL   from 40 to 60 Kg       80 min/ 111 max

                                                                                                                                                                                  Velcro Labels:
                                                                                                                                                                                    TRE PONTI
                                                                                                                                                                                    SECURITY
                                                                                                                                                                                    PET THERAPY
                                                                                                                                                                                    PROTEZIONE CIVILE
                                                                                                                                                                                    AGILITY
                                                                                                                                                                                    POLIZIA
                                                                                                                                                                                    USA
                                                                                                                                                                                    UK

44                                                                                                                                                                                                                                                 45
SMALL SIZE
         LEASHES

            "EASY" LEASH
       "EASY" LEASH WITH
       REFLECTIVE INSERT

ITALIAN FLAG "EASY" LEASH

            CAMOUFLAGE
            "EASY LEASH"

         "EASY FIT" LEASH

LEASH WITH MESH HANDLE

  LEASH WITH FLUO MESH
                HANDLE

LEASH WITH CAMOUFLAGE
          MESH HANDLE

         FLUO POP LEASH

                            47
LEASH EASY                                                                                                                                                                        LEASH EASY

                                             "EASY" LEASH                                                                                               ITALIAN FLAG "EASY" LEASH
                                             Code: T340                                                                                                 Code: T370
                                             Material: PP fabric                                                                                        Material: PP fabric with "Italian Flag" insert
                                             Specifications: Suitable for small and medium size dogs.                                                   Specifications: Suitable for small and medium size dogs.
                                             The material is hypoallergenic and sewed and made in Italy.                                                An insert representing the Italian flag is sewed along the leash.
                                             The leash is provided with a welded ring to apply a poop                                                   Made in Italy.
                                             bag dispenser.                                                                                             The leash is provided with a welded ring to apply a poop bag
                                             It can be matched with the Easy Fit collection.                                                            dispenser.
                                                                                                                                                        It can be matched with the Easy Fit collection.
                                             Length:
                                             130 cm                                                                                                     Length:
                                                                                                                                                        130 cm

     Colours:                                                                                                  Colours:

     Pink       Red     Black   Light Blue                                                                     Pink       Red      Black   Light Blue
     T340A      T341R   T342N   T343AZ                                                                         T370A      T371R    T372N   T373AZ

                                             "EASY" LEASH WITH REFLECTIVE INSERT                                                                        CAMOUFLAGE "EASY" LEASH
                                             Code: T360                                                                                                 Code: T380
                                             Material: PP fabric with reflective insert                                                                 Material: PP fabric with Camouflage pattern
                                             Specifications: Suitable for small and medium size dogs.                                                   Specifications: Suitable for small and medium size dogs.
                                             The leash has a reflective insert that makes it appropriate for                                            The leash has a camouflage pattern and it is provided with
                                             night walks. Made in Italy.                                                                                a welded ring to apply a poop bag dispenser.
                                             The leash is provided with a welded ring to apply a poop bag                                               Made in Italy.
                                             dispenser.                                                                                                 It can be matched with the Easy Fit Camouflage collection.
                                             It can be matched with the Easy Fit collection.
                                                                                                                                                        Length:
                                             Length:                                                                                                    130 cm
                                             130 cm

     Colours:                                                                                                  Colours:

     Pink       Red     Black   Light Blue                                                                     Europe Camouflage
     T360A      T361R   T362N   T363AZ                                                                         T380

48                                                                                                                                                                                                                          49
LEASH EASY FIT                                                                                                                                            LEASH FLUO POP

                                            "EASY FIT" LEASH                                                                            FLUO POP LEASH
                                            Code: T320                                                                                  Code: FP340
                                            Material: Double coated fabric with Grosgrain trim                                          Material: PP fabric with black inserts + padded mesh
                                                                                                                                        handle
                                            Specifications: Suitable for medium size dogs.
                                            The leash is hemmed with a black grosgrain trim.                                            Specifications: Suitable for small and medium size dogs.
                                            Made in Italy.                                                                              It has a reflective insert that makes it ideal for night walks.
                                            The handle is provided with a welded ring to apply a poop bag                               Made in Italy.
                                            dispenser.                                                                                  The handle is padded with a soft mesh that gives more
                                            Perfect to match with our Easy Fit harnesses.                                               comfort to the grip.
                                                                                                                                        The leash is provided with a welded ring to apply a poop
                                            Length:
                                                                                                                                        bag dispenser.
                                            130 cm                                                                                      Perfect to match with our Easy Fit Fluo Pop collection.
                                                                                                                                        Length:
                                                                                                                                        130 cm

     Colours:                                                                                               Colours:

     Pink       Red    Black   Light Blue                                                                   Orange     Yellow   Green
     T320       T321   T322    T323                                                                         FP340AR    FP340G   T340V

                                            "EASY FIT" LEASH
                                            Code: T330
                                            Material: Double coated fabric with Reflective trim
                                            Specifications: Suitable for medium size dogs.
                                            The leash has a reflective trim that makes it ideal for night
                                            walks. Made in Italy.
                                            The handle is provided with a welded ring to apply a poop bag
                                            dispenser.
                                            Perfect to match with our Easy Fit harnesses.
                                            Length:
                                            130 cm

     Colours:

     Pink       Red    Black   Light Blue
     T330       T331   T332    T333

50                                                                                                                                                                                                        51
LEASH EASY                                                                                                                                                                             LEASH EASY

                                          LEASH WITH MESH HANDLE                                                                                               LEASH WITH CAMOUFLAGE MESH HANDLE
                                          Code: TF360                                                                                                          Code: TF382
                                          Material: PP fabric with reflective insert + padded mesh                                                             Material: PP fabric with reflective insert + padded mesh
                                          handle                                                                                                               handle
                                                                                                                                                               Specifications: Suitable for small and medium size dogs.
                                          Specifications: Suitable for small and medium size dogs.
                                                                                                                                                               It has a reflective insert that makes it ideal for night walks.
                                          The leash has a reflective insert that makes it ideal for
                                                                                                                                                               Made in Italy.
                                          night walks. Made in Italy.
                                                                                                                                                               The handle is padded with a soft mesh that gives more comfort
                                          The handle is padded with a soft mesh that gives more
                                                                                                                                                               to the grip.
                                          comfort to the grip.
                                                                                                                                                               The leash is provided with a welded ring to apply a poop bag
                                          The leash is provided with a welded ring to apply a poop
                                                                                                                                                               dispenser.
                                          bag dispenser.
                                                                                                                                                               Perfect to match with our Easy Fit Camouflage Mesh collection.
                                          Perfect to match with our Easy Fit Mesh collection.
                                                                                                                                                               Length:
                                          Length:
                                                                                                                                                               130 cm
                                          130 cm

     Colours:                                                                                               Colours:

     Red                Black                                                                               Pink Camouflage Grey Camouflage Green Camouflage
     TF360R             TF360N                                                                              T382            T383            T384

                                          LEASH WITH FLUO MESH HANDLE
                                          Code: TF360
                                          Material: PP fabric with reflective insert + padded mesh
                                          handle
                                          Specifications: Suitable for small and medium size dogs.
                                          It has a reflective insert that makes it ideal for night walks.
                                          Made in Italy.
                                          The handle is padded with a soft mesh that gives more comfort
                                          to the grip.
                                          The leash is provided with a welded ring to apply a poop bag
                                          dispenser.
                                          Perfect to match with our Easy Fit Fluo Mesh collection.

                                          Length:
                                          130 cm

     Colours:

     Pink       Green   Orange   Yellow
     T360A      T360V   T360AR   T360G

52                                                                                                                                                                                                                               53
BIG SIZE
       LEASHES

DOUBLE HANDLE LEASH

        CHAIN LEASH

   ONE HANDLE LEASH

                      55
LEASH DOUBLE HANDLE LEASH                                                                                                     LEASH CHAIN LEASH AND ONE HANDLE LEASH

                                             DOUBLE HANDLE LEASH – 65 cm                                                                             CHAIN LEASH
                                             Code: T300                                                                                              Code: T310
                                             Material: PP fabric + nylon upholstery padded handles                                                   Material: PP leash with welded iron chain
                                             Specifications: Suitable for big size dogs that tend to pull.                                           Specifications: Suitable for big size dogs.
                                             The leash has a double handle that gives more control,                                                  The handle is padded with a soft material to give more comfort
                                             especially in potentially hazardous situations.                                                         to the grip.
                                             The two handles are padded with a soft material to give                                                 The leash has a strong chain that gives more control, especially
                                             more comfort to the grip.                                                                               in potentially hazardous situations.
                                             The material is resistant, hypoallergenic, washable and                                                 The is resistant, hypoallergenic, washable and Made in Italy.
                                             Made in Italy.                                                                                          Perfect to match with big size dog harnesses.
                                             Perfect to match with big size dog harnesses.
                                                                                                                                                     Length:
                                             Length:                                                                                                 65 cm
                                             65 cm

     Colours:                                                                                                Colours:

     Red        Black   Blue    Camouflage                                                                   Black
     T300R      T301N   T302B   T306M

                                             DOUBLE HANDLE LEASH – 105 cm                                                                            ONE HANDLE LEASH
                                             Code: T303                                                                                              Code: T350
                                             Material: PP fabric + nylon upholstery padded handles                                                   Material: PP fabric + nylon upholstery padded handle
                                             Specifications: Suitable for big size dogs that tend to pull.                                           Specifications: Suitable for medium and big size dogs.
                                             The leash has a double handle that gives more control,                                                  The handle is padded with a soft material to give more comfort
                                             especially in potentially hazardous situations.                                                         to the grip.
                                             The two handles are padded with a soft material to give                                                 The leash is provided with a welded ring to apply a poop bag
                                             more comfort to the grip.                                                                               dispenser.
                                             The material is resistant, hypoallergenic, washable and                                                 The material is resistant, hypoallergenic, washable and Made
                                             Made in Italy.                                                                                          in Italy.
                                             Perfect to match with big size dog harnesses.                                                           Perfect to match with big size dog harnesses.
                                                                                                                                                     Length:
                                             Length:
                                                                                                                                                     113 cm
                                             105 cm

     Colours:                                                                                                Colours:

     Red        Black   Blue    Camouflage                                                                   Red        Black   Blue    Camouflage
     T303R      T304N   T305B   T307M                                                                        T350R      T351N   T352B   T353M

56                                                                                                                                                                                                                      57
ACCESSORIES

DOG POOP BAG DISPENSER

         VELCRO LABELS

         PADDED BANDS

  HIGH VISIBILITY SAFETY
                  BANDS
         VELCRO STRAPS

                           59
ACCESSORIES DOG POOP BAG DISPENSER                                                                  ACCESSORIES VELCRO LABELS

                                                DOG POOP BAG DISPENSER                                    VELCRO LABELS
                                                Code: P05                                                 Material: Reflective fabric + Velcro
                                                Trim: Grosgrain                                           Specifications: Pair of labels with Velcro to be applied to the
                                                                                                          harnesses for big size dogs of the FLASH + VELCRO collection.
                                                Material: Mesh
                                                Specifiche: Dog Poop Bag Dispenser in soft breathable     Size Chart:
                                                mesh; it is equipped with a hole and a handy snap-hook.   5x4,5 cm
                                                Made in Italy.
                                                Perfect to match with Tre Ponti harness and leashes.
                                                                                                          Labels description:                 Code:
                                                Size Chart:                                                TRE PONTI                          ETTP
                                                9x7x2,5cm                                                  SECURITY                           ETSE
                                                                                                           PET THERAPY                        ETPT
                                                                                                           PROTEZIONE CIVILE                  ETPC
                                                                                                           AGILITY                            ETAG
                                                                                                           POLIZIA                            ETPO
     Colours:
                                                                                                           USA                                ETUSA
                                                                                                           UK                                 ETUK

     Orange     Pink        Green   Yellow
     P01        P02         P03     P04

     Black      Red         Blue    Pink Camo
     P05        P06         P07     P08

     Grey Camo Green Camo
     P09       P10

60                                                                                                                                                                          61
ACCESSORIES PADDED BANDS                                                                  ACCESSORIES HIGH VISIBILITY SAFETY BANDS AND VELCRO STRAPS

                           PADDED BANDS                                                                                                   HIGH VISIBILITY SAFETY BANDS
                           Material: Padding with Ultramate Velcro                                                                        Material: Prismatic PVC band with Ultramate Velcro
                           Specifications: A comfortable padded band to be applied                                                        Specifications: Reflecting bands of different size that can be
                           to both small and big size dog harnesses.                                                                      applied around the dog's paws and neck as well as around its
                           Its soft material helps protect the most sensitive skins and                                                   owner's arms.
                           prevent possible irritations and rubbing, due to the use of                                                    They can be worn during night walks or runs and in low-light
                           harnesses.                                                                                                     conditions. They can also be applied on backpacks, jackets,
                           The padded bands can be supplied in singles or in pairs.                                                       bicycles, and many other things.
                                                                                                                                          The size is adjustable, since they can be shortened with a
                           Size chart:                                                                                                    simple pair of scissors.
                           Small padded band: 9 x 4 x 1cm                                                                                 Set of 4 high visibility bands: 2 small + 2 large bands.
                           Large padded band: 9 x 6 x 1cm                                                                                 Size chart:
                                                                                                                                          Small 24,8 x 3 cm
                           Padded band:                        Padded band:                                                               Large 55 x 3 cm
                           Small size:                         Large size:
                           Set: 1 pc. IM01-1                   Set: 1 pc. IM02-1
                                                                                          Colours:
                           Set: 2 pc. IM01-2                   Set: 2 pc. IM02-2

                                                                                          Fluo Yellow Fluo Pink   Fluo Orange White
                                                                                          IM04G       IM04A       IM04AR      IM04B

                                                                                                                                          VELCRO STRAP
                                                                                                                                          Material: PP fabric + Velcro
                                                                                                                                          Specifiche: This band is suitable for big size dogs. Apply
                                                                                                                                          the Velcro band around the dog's harness chest strap and
                                                                                                                                          fix to its girth strap.
                                                                                                                                          It secures the harness without tighten its girth; when
                                                                                                                                          the dog pulls the leash, the strap does not generate any
                                                                                                                                          pressure on its neck, but it releases the tension on the its
                                                                                                                                          chest; adjustable, resistant, very easy to apply thanks to
                                                                                                                                          its Velcro closure.

                                                                                                                                          Size chart:
                                                                                                                                          27 x 5,2 x 5 cm

                                                                                          Colours:

                                                                                          Orange +     Yellow     Black      Black +
                                                                                          Reflective   IM03G      IM03N      Reflective
                                                                                          inserts                            inserts
                                                                                          IM03AR                             IM03NR

62                                                                                                                                                                                                         63
ACCESSORI FASCETTE FERMA PETTORINA                                                                         COLLARS

                                                                                  INNOVATIVE COLLAR
                                                                                  Code: T400

                                                                                  Material: PP fabric + double coated fabric
                                                                                  Specifications: Suitable for medium and big size dogs.
                                                                                  The inside material is double coated fabric that makes it
                                                                                  resistant and hypoallergenic. Made in Italy.
                                                                                  It is equipped with a sliding D-ring that allows the leash to
                                                                                  easily slide along the collar.
                                                                                  The pawl closure with cogged band gives higher security,
                                                                                  since it prevents the collar from unfastening even when
                                                                                  dogs tend to pull.

                                                                                  Size chart:
                                                                                  36 cm
                                                                                  41 cm
                                          Colours:                                46 cm
                                                                                  51 cm

                                          Red        Black   Blue    Camouflage
                                          T400R      T420N   T440B   T410M

64                                                                                                                                                65
INSTRUCTIONS

TRE PONTI ADJUSTABLE STRAP
                                                                                                                        HOW TO CHOOSE THE RIGHT SIZE?
Specifications: tubular strap, 100% certified polyester, made of high tenacity threads. Made in Italy.
                                                                                                                        Easy Fit harnesses with adjustable girth can be adjusted to a maximum of 10 cm.
Please, note: Remember to constantly check the strap from possible wear or dog bites. Always remember to press          The girth strap must be at a distance of 4 cm from the armpit.
well the plastic cord lock in order to prevent it from rubbing against the strap.                                       Easy Fit harnesses with adjustable strap closure can be completely shortened and loosened to a maximum of 10 cm.

If the adjustable strap breaks or needs to be changed, please replace it with a strap of the same kind and in the       Please, always keep into account the weight and chest girth of the pet.
same way as the original one; do not make a simple loop. You can find our straps for free at any authorized Tre Ponti   Chest girth must be measured at a distance of 4 cm from the armpit.
store.
                                                                                                                        When choosing your pet's harness, please keep in mind the following tips:
WARNING:                                                                                                                Sizes are based on standard adult dogs;
Tre Ponti harnesses, especially the Mesh collection, may vary by cm from the size chart since our products are          Make sure you know your pet's weight and chest girth before choosing the harness;
handmade.
                                                                                                                        If you have a growing puppy, we recommend to choose a model with the adjustable girth since its body is still
Please, always put the harness correctly on your dog/cat. It should perfectly fit to the dog's body size; it should     shaping. The important thing is to change size when the harness is clearly too small;
never be too close to the armpit, but at a distance of 4 cm.                                                            For dogs with wide chests or unique body shapes – such as Pugs, Dachshunds or French Bulldogs – we recommend
Do not wash Tre Ponti products with harsh detergent; please, wash them with neutral soap and water. If a part of        Tre Ponti models with adjustable girth;
the product results to be worn out or damages, please replace it since the company is not liable for damages to         For dogs with a tendency to bite, we suggest harnesses with plastic buckle closure.
animals, people or things.

Metal parts preservation:
If both harness and leashes get in contact with salt or dirty water, please wash their metal parts straight
away with flowing clean water, in order to prevent possible rust or corrosion.
TRE PONTI Srl Unipersonale

  OPERATIONS OFFICE:
    Via Santandrà, 39
31050 Ponzano Veneto (TV)

  REGISTERED OFFICE:
   Piazza Aldo Moro, 7
   31020 Villorba (TV)

    www.tre-ponti.it
     info@tre-ponti.it
 commerciale@tre-ponti.it
    sales@tre-ponti.it
  marketing@tre-ponti.it