University of Oxford MSc Financial Economics 2017/2018
If your browser does not support JavaScript, please read the page content below: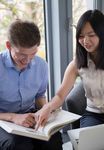 Do not join this programme expecting a year of relaxation. But if you are ready to expand your perspectives, to stretch yourself far beyond your limits, and to reap the intellectual and spiritual rewards, then ... join crafting the legacy that is the Oxford MSc in Financial Economics." Matthew Pon, MFE 2015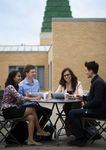 3 www.sbs.oxford.edu/mfe A nine-month top-ranked Masters in Finance The Oxford MSc Financial Economics (MFE) is a full-time nine-month programme that will provide you with outstanding training in the tools of financial economics sought by many financial institutions, companies, and public organisations.
It combines a rigorous academic core with tailored practical applications, designed in consultation with leading financial recruiters. The MFE is run jointly by Oxford Saïd's finance faculty and the University's Department of Economics. The finance faculty at the Business School is one of the fastest growing and most prestigious in Europe and they work closely alongside the most diverse and well-known groups of economists in the world.
This distinctive programme is delivered through Oxford Saïd and features interactive classes, use of case studies, practitioner teaching, and proactive careers support. The programme is currently ranked number one in the UK and 11th in the world by the FT ranking for Masters in Finance 2016. 3 www.sbs.oxford.edu/mfe The Oxford MSc Financial Economics is distinctive because of its emphasis on the fundamental economics that underpins much of finance. This feature makes our course intellectually more difficult but also broader, and the skills learnt on the programme more flexible and transferable.
Taught by world-class faculty, and attracting highly-motivated, intellectually curious students, the MFE fully equips its graduates to excel in today's competitive markets and weather financial storms successfully." Peter Eso, Programme Director Professor Peter Eso is Associate Professor in Economics at the University of Oxford. He is interested in how information disclosure and communication affect economic outcomes in auctions, bargaining, and other game-theoretic models of trade.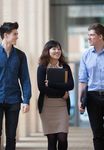 4 University of Oxford MSc Financial Economics 2017/18 Programme outline The MFE programme begins with pre-course training to help you become familiar with key concepts and techniques. This is followed by three days of training in 'financial markets and institutions' which takes place in a major financial centre; in past years, students have visited London, New York, and Shanghai. You will then be immersed in four core modules and your choice of five electives. You also have the opportunity to be involved in the Oxford Saïd Finance Lab, a series of practical workshops on financial modelling and real-world case studies.
Pre-course training Once accepted on the programme we will provide you with pre-course reading so that, if you lack a background in finance or economics, you can become familiar with key concepts and techniques introduced early on in the programme. Before the first term you will be required to take pre-course classes in maths (depending on your existing level), in MATLAB (a computer language), and in accounting. You will also attend pre-course careers training. A maths workbook has been prepared for you to study over the summer before the programme starts. You can also take additional mathematics and computing classes should you need further practice and support.
Pre-course international module We have introduced a three-day financial markets and institutions pre-course that will link academic instruction with talks and seminars by industry practitioners, talks by potential employers, and alumni events. You will be introduced to the wide variety of financial markets and products in a key international financial centre, such as New York, Hong Kong, or London.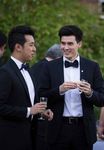 5 www.sbs.oxford.edu/mfe Four core modules Five electives The wide range of electives available enables you to gain a deeper knowledge of areas of special interest. You will be expected to complete five elective modules and they are subject to change from year-to-year depending on demand. In the past we have offered the following:
Advanced Financial Econometrics
Asset Management
Behavioural Finance
Capital Raising and Finance
Cases in Finance and Investments
Competition and Regulation
Continuous Time Finance
Corporate Valuation
Emerging Market Finance
Financial Crises and Risk Management
Fixed Income and Derivatives
Mergers, Acquisitions and Restructuring
Private Equity Oxford Saïd Finance Lab In addition, you can apply to take part in the Oxford Saïd Finance Lab. This is a series of practical workshops on financial modelling combined with practitioner-led case studies. There is also a sponsored team-based challenge providing realworld experience and analysis, and plenty of networking opportunities. See page 7 for more details.
During your time on the programme, you will take four core modules that are all carefully integrated: the economics and econometrics modules apply theories and methodologies to finance and the finance modules provide the underlying economic principles of financial practice. Asset Pricing explores the theory and practice of valuing claims to uncertain cash flows, such as stocks and stock options, bonds and foreign-exchange instruments. You will be taught the CAPM and the Black-Scholes formula, and some advanced material such as consumption-CAPM and pricing formulas for "exotic options." About half of the module is dedicated to the application of advanced statistical methods to the area of asset pricing and to practical work with real-world data.
Corporate Finance studies the financing, valuation, and corporate governance of firms. You will learn the fundamental principles of financial accounting, the valuation of firms' assets and the determinants of firms' financial structures. You will be taught the key components of firms' financial decisions and the operation of financial markets, including new issues of securities, debt, and dividend policy. You will learn about the relevance of different financial institutions to the financing of firms, the takeover process, corporate restructurings, and financial distress. Financial Econometrics provides you with a background in the fundamentals of empirical modelling and testing in finance.
This will allow you to better understand crucial concepts like risk, evidence, and prediction.
Economics is the study of how financial and commercial frameworks and conditions impact on individual situations and business units. You will learn to apply the basic tools of market and firm analysis, game theory, incentive theory, and auctions. It will also provide an introduction to fundamental ideas in macroeconomics reinforced by lectures from the Economics faculty.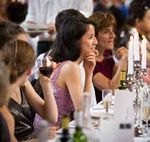 Even with high level qualifications and diplomas from top ranking schools, finding a job is not an easy task nowadays. The MFE offers a tremendous amount of advantage compared with other programmes in this respect.
Through the Finance Lab, students have the opportunity to meet and learn from senior executives of leading investment banks in small settings, gaining invaluable insights and knowledge that will help in interviews and in the preparation of cover letters and essays." Lorenzo Duretto, MFE 2016
7 www.sbs.oxford.edu/mfe Oxford Saïd Finance Lab How to break into investment banking, private equity, and asset management The Oxford Saïd Finance Lab, a joint venture between the Private Equity Institute, the finance faculty, and the Careers Centre, is a tailored financial graduate training programme which is highly respected by financial services recruiters and senior finance professionals. We recommend that you apply to join the Lab if you are interested in pursuing a career in specific areas of finance, especially M&A, Corporate Finance, Leveraged Finance, Real Estate and Infrastructure Finance, Capital Markets, Distress & Restructuring, Private Equity, and Asset Management.
The Oxford Saïd Finance Lab takes place over two terms. It will introduce you to the key concepts, instruments, and models required for finance courses, electives, and interviews. In particular you will gain the skills to develop a financial model following a step-by-step methodology, and connect the business plan with financial statements, the valuation, the finance structure, the risks, and the investment returns. The programme covers 150 hours of teaching that connect theory with practice through a series of practical workshops on financial modelling, challenges and real-world case studies led by expert practitioners, each followed by a networking event that offers a chance to connect with practising professionals.
A mandatory component of the Lab is participating in at least one of four challenges: the Bridgepoint Private Equity Challenge, Centerview M&A Challenge, Rothschild Global Advisory Challenge, and the Hermes GPE Private Markets Challenge. The best Finance Lab students will form a team of five to participate in the annual Oxford Chicago Global Private Equity Challenge, which takes place in Oxford and Chicago alternately. In addition to the Lab, students participate in the annual Wharton Private Equity Challenge, competing with more than 25 leading business schools in New York City. Oxford Saïd won the 2016 challenge.
Investment banks that have taken part:
Bank of America Merril Lynch
Barclays
Centerview
Citi
Deutsche Bank
Evercore
Goldman Sachs Private equity funds that have taken part:
Advent International
Ardian
Bain Capital
Bayside
Blackstone
Bridgepoint
Carlyle "Finance Lab is a pioneering approach to learning and networking in finance, bridging the gap between universities and industry." Andreas T. Angelopoulos, Oxford Saïd Finance Lab founder and Programme Director
Houlihan Lokey
JP Morgan
Lazard
Moelis
Morgan Stanley
PJT
Rothschild
CDC
Denham
Goldman Sachs Merchant Banking
Hermes GPE
ICG
KKR
Oak Tree Capital
Terra Firma
8 University of Oxford MSc Financial Economics 2017/18 Professional partnerships The CFA (Chartered Financial Analyst) Institute is a global organisation which administers the CFA qualification, a rigorous three-tiered professional qualification open to those working within the finance sector, a highly regarded qualification by recruiters. Oxford Saïd is the founder member of the CFA Educational Partnership programme, which officially recognises that 70% of the CFA qualification's required body of knowledge is embedded within the MFE curriculum.
A large proportion of MFE students are registered with the CFA Institute.
This partnership gives them the opportunity to: Actuaries provide commercial, financial, and prudential advice on the management of assets and liabilities – especially where long-term management and planning are critical factors. Actuaries traditionally work in finance, investment and risk management, general insurance, life insurance, pensions, and social security. The Institute of Actuaries and the Faculty of Actuaries are the two chartered professional bodies for UK actuaries, working closely together across the UK as The Actuarial Profession.
Our programme has been approved by the Actuarial Profession as being of the required standard and leads to blocks of exemptions from the Profession's exams, providing that a suitable overall standard is achieved. The MFE and the CFA do not provide exemptions from each other's exams.
Access CFA Institute curriculum materials
Access information on the nature of CFA examinations, including printed copies of sample examinations
Attend professional development events organised by the Institute
The partnership also offers a scholarship to five MFE students. Under each scholarship, CFA registration fees are waived and the enrolment fee is lowered CFA Actuarial society exemption We offer a number of professional partnerships and exemptions to help fast-track your career in finance." "Through utilising the MFE's strong links to practitioners, I was able to gain insight into the daily work life of London finance professionals, was offered several opportunities to network, giving me the edge in the recruitment process, and received great preparation for my current summer internship with a leading US investment bank." Julian Muller, MFE 2016, joining Morgan Stanley
10 University of Oxford MSc Financial Economics 2017/18 Career success Our Careers team has developed relationships with a range of organisations in:
Investment banking
Asset management
Private equity and venture capital
Risk management
Investment consulting
Strategy consulting The Careers Development Centre also aims to maximise your contact with potential employers by providing:
Informal sector-based panel discussions with representatives from leading financial institutions
Advanced financial modelling training in collaboration with the finance faculty, and corporate competitions to build practical skills
Visits by employers and recruiters to meet with students and to make presentations about their organisations
Events with alumni and other networks, aimed at facilitating sector-based contact and knowledge sharing The Careers Development Centre provides guidance and advice to help you meet your career goals in international business. During the academic year, the Careers Development Centre delivers a wide range of activities to assist you with your career planning and skills development.
These include workshops and one-on-one meetings addressing areas such as CV writing, interview preparation, networking and presentation skills, and opportunities to meet with recruiters through panel discussions and oncampus presentations. "I appreciated the emphasis by the career development team on the importance of the choice of careers we make today and how this decision can have a significant impact on career openings ... Even though it is very difficult to foresee how one's career will turn out, the team really tried to make us consider the long-term, which is an incredibly valuable advice, given that it comes from individuals with extensive experience and a deep understanding of the various roles in the industry." Nathalie Mylog, MFE 2016 Alumni networks Aside from a world-class education, you will also have the opportunity to engage with alumni during your studies using the Oxford Business Alumni LinkedIn group.
This group is maintained by the Oxford Saïd Alumni Relations Office, so you will know you are connecting with genuine Oxonians. You will also be invited to a selection of alumni events during the year and have the opportunity to connect with alumni through their colleges' Middle or Senior Common Rooms.
Within the School, you can join or start an Oxford Business Network (OBN). OBNs are student-led groups which exist to promote the exchange of ideas and knowledge surrounding an industry, interest, or geographical region. Upon graduation, you will then be able to the Oxford Business Alumni (OBA) Network. This is a truly international community with more than 13,000 members, living in over 130 countries across the globe. You will also become a member of the University of Oxford's wider alumni community.
Beyond the MFE
Average post-MFE annual salary: £49,729
Percentage of students employed within 3 months of programme completion: 85% Please note this data only relates to those students who provided employment data and not the whole class. Employment by region (expressed as a percentage over each region) MFE post-graduation careers choices (expressed as a percentage over each section) Top employers:
53% UK
28% Asia
11% Europe
4% Oceania
2% MENA
2% N America
37% Investment banking
22% Management consulting
15% Other
12% Sales, trading & research
8% Investment management
4% Advisory
2% Private equity
Bain & Company
Bank of America Merrill Lynch
Barclays
Credit Suisse
Deutsche Bank
Goldman Sachs
HSBC
JP Morgan
Lazard
McKinsey & Co.
Morgan Stanley
OC&C Strategy Consulting
12 University of Oxford MSc Financial Economics 2017/18 How to apply Requirements 1. A good undergraduate degree: As guidance a 2.1 degree (GPA 3.5 or its equivalent). 2. A GRE or GMAT score: We expect the average scores to be around the 90th percentile on the quantitative tests. 3. A Test of English as a Foreign Language (TOEFL) or International English Language Test Scheme (IELTS): You do not need to take the TOEFL or IELTS test if you have studied full time at degree level for a minimum of nine months at a recognised institution where the medium of instruction is English. Please see our website for further information on our language requirements and how to request a waiver if applicable.* 4.
University academic transcripts: These should outline the subjects studied and grades obtained.
5. Two references: Professional or academic 6. A 500-word personal statement: Title on the application form We operate a staged admissions process. The deadline for receiving applications will be on the stated deadline date at 23:59 (UK time). You will benefit from submitting your application as early as possible in the year as availability can be more limited in the final admissions stage. Also, if you are interested in a particular college, or want to live in college accommodation, you are more likely to be successful if you submit your application in the earlier stages.
*Minimum Score:
TOEFL iBT - 110
IELTS - 7.5 The Oxford College system As an Oxford student, you will belong to one of the University's 38 colleges or six halls. College life will enrich your time at Oxford, offering you the chance to socialise with students and faculty from diverse academic backgrounds in situations ranging from high table dinners to guest speaker events to college balls. All MFE teaching takes place at Oxford Saïd, so your college will act solely as a social base. Some colleges may also provide you with accommodation.
Once you receive an offer to join the MFE programme, you will be able to name one college you would like to apply to. If you do not secure membership at your first choice, the admissions team will place you elsewhere. Colleges have their own alumni societies and professional networks.
Nationality Class profile 2015-16 79 Class Size 43% Female Students 22 Average Age 23 Nationalities 19-26 Age Range 744 GMAT Score 96% International Students Previous educational background
49% Economics
13% Finance
13% Business Studies
9% Mathematics
5% Engineering
5% Accounting
3% Physics
1% IT
1% Biological Sciences
1% Psychology 20-29 Age Range 2 Work 23 Nationalities 41% Female Students 80 Class Size 22 Average Age 738 GMAT Score 9 Internat tes 20-29 Age Range 2 yrs Work Experience 23 Nationalities 41% Female Students 80 Class Size 22 Average Age 738 GMAT Score 97.5% International Stude ass mates 20-29 Age Range 2 Work 23 Nationalities 41% Female Students 80 Class Size 22 Average Age 738 GMAT Score 97 Internat 20-29 Age Range 2 yrs Work Experience 23 Nationalities 41% le Students 80 ass Size 22 Average Age 738 GMAT Score 97.5% International Students ates 20-29 Age Range 2 Work E 23 Nationalities 41% Female Students 80 Class Size 22 Average Age 738 GMAT Score 97 Internatio 20-29 Age Range 2 yrs Work Experience 23 Nationalities 41% Female Students 80 Class Size 22 Average Age 738 GMAT Score 97.5% International Students ates 20-29 Age Range 2 yrs Work Experience 23 Nationalities 41% Female Students 80 Class Size 22 Average Age 738 GMAT Score 97.5% International Students 7% South East Asia 12% South Asia 38% East Asia 8% North America 25% Western Europe 6% Eastern Europe 3% Latin America 1% Caribbean Previous education background 40% Economics 26% Finance 10% Mathematics 8% Business studies 7% Engineering 4% Accounting 3% IT 1% Physics 1% Psychology
14 University of Oxford MSc Financial Economics 2017/18
15 www.sbs.oxford.edu/mfe Next Steps Open days We host a number of open days at Oxford Saïd over the application cycle. This is an opportunity for you to hear about the programme from the Programme Director, get advice from our Admissions and Careers Services, learn more about the Oxford Business Alumni Network, speak with current students, and get a tour of the School and Oxford. Join us on:
20 October 2016
17 November 2016
16 February 2017 Fees Tuition fee: £35,805 Application: £100 (non-refundable) College fee: £3,021 Please note that applications received after the staged deadlines will be held over to be considered in the next stage. Deadlines Application deadline Interview decision on Final decision on Stage 1 9 September 2016 23 September 2016 14 October 2016 Stage 2 28 October 2016 18 November 2016 9 December 2016 Stage 3 6 January 2017 27 January 2017 24 February 2017 Stage 4 17 March 2017 7 April 2017 28 April 2017 "... in the last seven months I have received support and friendship from my MFE classmates. Those people who I didn't know one year ago are now close friends who have encouraged me to go on in difficult times ... I don't think the MFE is about who gets the best grades, but about competing against yourself to get the best result you can, feeling satisfied about giving your best effort." Rodrigo Navarro, MFE 2016
WWW.SBS.OXFORD.EDU © 2016 SAID BUSINESS SCHOOL. MFE Admissions Office Saïd Business School Park End Street Oxford, OX1 1HP Tel. +44 (0)1865 288871 Email: mfe-enquiries@sbs.ox.ac.uk www.sbs.oxford.edu/mfe Saïd Business School Saïd Business School at the University of Oxford blends the best of new and old. We are a vibrant and innovative business school, but yet deeply embedded in an 800-yearold world-class university. We create programmes and ideas that have global impact. We educate people for successful business careers, and as a community seek to tackle worldscale problems. We deliver cutting-edge programmes and ground-breaking research that transform individuals, organisations, business practice, and society.
We seek to be a world-class business school community, embedded in a world-class university, tackling world-scale problems.
Taught Programmes MBA Oxford 1+1 MBA Executive MBA MSc Financial Economics MSc in Major Programme Management MSc in Law and Finance Diploma in Financial Strategy Diploma in Global Business Diploma in Organisational Leadership Diploma in Strategy and Innovation BA in Economics and Management Research Programmes DPhil Programme in Management Studies Executive Education Leadership Oxford Advanced Management and Leadership Programme Oxford Strategic Leadership Programme Oxford High Performance Leadership Programme Women Transforming Leadership Programme Finance Oxford Chicago Valuation Programme Oxford Investment Management Programme Oxford Private Equity Programme Oxford Real Estate Programme Oxford Impact Investing Programme Strategy, Risk and Reputation Oxford Scenarios Programme Consulting and Coaching for Change Oxford CIO Academy Corporate Affairs Academy Oxford Strategic Marketing Programme Oxford Programme on Negotiation Corporate Reputation and Executive Leadership Programme Custom Programmes