WATFORD GRAMMAR SCHOOL FOR BOYS 2018-19 PROSPECTUS - Rickmansworth Road, Watford, WD18 7JF 01923 208900
Page content transcription
If your browser does not render page correctly, please read the page content below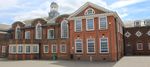 WATFORD GRAMMAR SCHOOL FOR BOYS
           2018-19 PROSPECTUS

    Rickmansworth Road, Watford, WD18 7JF 01923 208900

Watford Grammar School for Boys Prospectus 2018-19

Welcome
At Watford Grammar School for Boys we aim to take every student in our care on a most
extraordinary journey, and one which can nurture the talent and provide the skills and
experience to last a lifetime.

We offer a broad curriculum, a rich programme of extra-curricular activities and excellent
facilities. We aim to challenge, encourage and instil a sense of excellence in every boy.

Academic success is a given here. This is achieved through a balance of academic rigour,
physical development and pastoral care. In addition, we lay the greatest possible
importance on good communications with parents and parental support. We believe that
education is a team effort, with home and school journeying together for the benefit of
each student.

Our prospectus will give you a flavour of the excellent education, facilities and opportunities
we can offer your son, but there is no substitute for seeing us in action. I am delighted to
welcome you to Watford Grammar School for Boys.

Mr I Cooksey
Headmaster

Watford Grammar School for Boys Prospectus 2018-19

                              FOUNDATION AND HISTORY

The Watford Grammar Schools grew from the Free School, a charity school for 60 pupils founded by
Dame Elizabeth Fuller in 1704, on ground next to the parish churchyard in the centre of Watford. The
schools became separate foundations for boys and for girls in 1881, and the boys' school moved to its
present site in 1912.

From 1997, Watford Grammar School for Boys was a voluntary aided school. On 1 September 2010,
along with Watford Grammar School for Girls, the school became one of the new Academic Academies,
mainly so that its tradition of independence within the state system could be maintained. The school has
around 1300 students with over 380 of these in the Sixth Form.

The school draws on a catchment area that reflects its historical commitment to the education of
students from Watford and the 'traditional' surrounding areas. The school community comprises
students from a rich variety of cultures and economic backgrounds and is academically diverse, with an
all-ability intake. There is a proud tradition of success and high standards in academic study in games,
drama, music and in a host of other activities.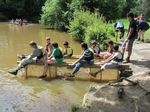 Watford Grammar School for Boys Prospectus 2018-19

                                             SCHOOL AIMS

Our aim is to provide an education of the highest quality to meet the individual and collective needs
and aspirations for every student.

We aspire to be the best in all that we do

Develop a sense of personal worth for all students

Ensure that every student thinks, learns, is caring and has the opportunity to progress

Develop the strengths and skills needed to meet the challenges in life after school

Provide and maintain an environment where staff can develop their skills and career path
and work to the best of their abilities.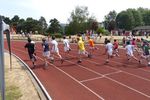 Watford Grammar School for Boys Prospectus 2018-19

                            ACADEMIC ORGANISATION
The curriculum reflects the aims of the school and seeks to promote the intellectual, personal,
aesthetic, moral, social and physical development of students and to prepare them for the
opportunities and responsibilities of adult life. At all levels of the school, students are carefully
monitored in every subject. Attainment targets, generated using prior attainment data, are
shared with the students and progress is monitored and measured against those targets through
the marking of assignments and homework and the formal assessments conducted by
departments each half term. Progress in these assessments is reported to parents via our online
reporting system and checked regularly by Heads of Departments, Heads of Year and the
Leadership Team.

Key Stage 3
The Key Stage 3 curriculum is based on the subjects of the National Curriculum. On entry to the
school in Year 7 all pupils study the core subjects of English, Mathematics and Science, together
with History, Geography, Technology, Computing, Art, Music and Physical Education. In addition,
all students have an afternoon of Games and lessons in Latin and Cookery. Philosophy, Religion &
Ethics is taught following the Hertfordshire Agreed Syllabus. All students begin a first Modern
Foreign Language (MFL). Boys begin French or German according to the form in which they are
placed on entry to the school. In Year 8, most boys begin the study of a second MFL or can opt to
continue with Latin. A special course is available for those students for whom the study of a
second MFL or Latin is considered inappropriate. This is run by the Learning Support Department
in conjunction with the Mathematics and English Departments and is focused on the core skills of
Numeracy and Literacy.

In addition to the academic curriculum, all boys follow a course in Personal, Social, Citizenship
and Health Education. In Year 7 this is delivered through a timetabled lesson and in Year 8
through a series of sessions by teaching staff and specialist outside speakers and facilitators.
Topics covered include healthy lifestyles, e-safety, staying safe, puberty and sex education,
environmental issues and politics.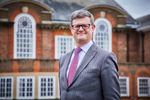 Watford Grammar School for Boys Prospectus 2018-19

                             ACADEMIC ORGANISATION
Key Stage 4
Students enter Key Stage 4 in Year 9 and follow a three year GCSE course which ends in Year 11. The
majority of pupils sit 9 or 10 GCSE subjects at the end of Year 11. These comprise a minimum of
English Language and English Literature, Mathematics, a first Modern Foreign Language, a Humanity
(either History or Geography), Biology, Chemistry and Physics. A minority of students sit Core and
Additional Science instead. This group of subject forms the 'English Baccalaureate'. Around a third of
the year group will also sit Further Mathematics GCSE. A further two subjects are chosen from the
following range of options:

History
Geography
Art
Design Technology
Latin
Music
Computing
Classical Civilisation
Physical Education
Religion Philosophy & Ethics
A second Modern Foreign Language: French, German or Spanish.

Choices are made following extensive consultation and guidance. For the small number of boys for
whom 9 GCSEs is felt to be too demanding, a special course is run in place of one of their GCSE
options. This is under the management of the Learning Support Department and in conjunction with
the English and Mathematics Departments and the focus is on core skills. Specialist help is given with
revision and academic writing skills.

All students follow a core course in Physical Education and a period of Games. The Ethical and
Personal Studies (EPS) course taken by all students combines Religious Studies with Personal, Social,
Health and Sex Education, Careers and Work Based Learning; all students in Year 11 take part in a
week's Work Experience.

Additional careers advice, information and guidance is available on an individual basis from Key
Stage 3 through the Connexions Service and the school's well-resourced Careers and Higher
Education Library, as well as through the consultation evenings held when students choose the next
stage of their education and career pathway.

Watford Grammar School for Boys Prospectus 2018-19

                                    THE SIXTH FORM
Each year we welcome between 190 and 220 students into the Lower Sixth to pursue a wide
variety of Advanced Level courses. Amongst this number there are up to 65 new entrants to the
school and it is a time for meeting and making new friends. The Sixth Form Centre is the focus for
study and socialising throughout the day.

The Sixth Form presents exciting and demanding new challenges which provide important steps in
the process of preparing for Higher Education and employment. Students entering the Lower Sixth
will follow a two-year A Level course in 3 subjects together with an Extended Project Qualification,
taking their A Level examinations at the end of the Upper Sixth. A proportion of students will study
4 subjects at A Level. Students are given the opportunity to develop their independence and take
on much greater responsibility for their own work, developing skills of organisation and time
management, whilst being supported and guided by staff as they tackle the Advanced Level
courses.

The Sixth Form is an opportunity for students to enhance not only their academic CV but also wider
personal skills that are so vital for success today. There is a highly developed prefectorial system
that assists the staff and supports younger pupils, helping to cement the school as a community.

Watford Grammar School for Boys Prospectus 2018-19

                                       THE SIXTH FORM
The Upper Sixth team of Senior Prefects are appointed by a process of application and election which is
open to all. In the Lower Sixth students are given the opportunity to develop leadership skills through
applying for prefect roles as Heads of House, Form Prefects, or as Workshop Prefects organising the
Workshop programme held before school, where younger students can receive support with their
learning.

Lesson support is another area in which Sixth Form students contribute to the school by helping staff
improve the learning experience for younger students in their lessons. This may take the form of
individual or small group support, dependent upon the demands of the subject and the lesson. Beyond
these important areas of curriculum support, there is a wide range of clubs and societies which are
managed by Sixth Form students. This is in addition to the sports teams, for which we maintain a full
fixture list; drama, with productions in the James Theatre, and the flourishing musical life of the school
through its bands and symphony orchestras. In all of these activities students learn important skills of
leadership, management, discipline and commitment, as well as providing important role models for
younger members of the school.

Those who accept the challenges of this new learning environment and commit themselves to making
the most of their Sixth Form career will be well prepared to move on successfully to Higher Education
and employment. Approximately 95% of students go on to university, 70% of whom attend the
prestigious Russell Group universities.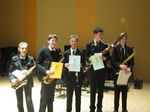 Watford Grammar School for Boys Prospectus 2018-19

                      THE SIXTH FORM CURRICULUM
The Sixth Form academic curriculum is designed to meet the needs of students intending to
enter Higher Education on leaving the school. At present the subjects on offer include:

Art                                             History
Ancient History                                 Latin
Biology                                         Mathematics
Chemistry                                       Music
Computer Science                                Philosophy and Ethics
Economics                                       Physics
English Language & Literature                   Politics
English Literature                              Product Design
French                                          Psychology
Further Mathematics                             Sociology
Geography                                       Spanish
German                                          Sports & Physical Education

PASTORAL CARE
The ethos of the school is based on high expectations of work and behaviour, and the pastoral
system underpins these expectations.

On entry to the school each student is placed in a House form group and remains with this House
group throughout their school career. The House system, led by Sixth Formers, fosters links
vertically between boys in the School through House competitions and fundraising for charities.

Our pastoral care is built on a strong form tutor system. The form tutor is responsible for students'
progress and welfare and provides the primary link between the school and parents, who are
encouraged to make contact at any time. Heads of Year co-ordinate the work of form tutors and
report to the relevant Assistant Head (Pastoral) where needed. The form group is also the basis for
much academic teaching in the earlier years as well as for sporting activities and some of the
provision of personal, social, citizenship and health education (PSHE). Students with Special
Educational Needs are given extra support by teachers from the Learning Support department.

The school day begins with a form tutor period. In addition to matters of routine administration,
such as the regular checking of student planners, this time provides an opportunity for guidance
for students from the tutors and for reflection on topics introduced in the regular assemblies
which are sometimes taken by students or by outside speakers.

Every student is expected to maintain a high standard of appearance. Details of the uniform worn
for the first five years and then of the separate Sixth Form uniform can be found in student
planners and on the school website. Regular and punctual attendance, the requirement for
students to take responsibility for their own behaviour in school and the need to show
consideration for others are some of the other expectations which are outlined in the school and
classroom codes, published on the school website. The example set by the Sixth Form is
epitomised in the work they do to help younger students, through their roles as Form Prefects,
House Prefects, Senior Prefects and academic mentors involved in morning workshop or lesson
support schemes. The Sixth Form also run the School Council which gives a voice to all students
through their form and year group representatives. The Council reports regularly on their
deliberations to both the Leadership Team and the Governors.

The school believes that good discipline is a prerequisite of success and operates a clear system of
rewards and sanctions in line with the published Behaviour Policy and Discipline Framework at the
centre of which lie courtesy and respect for others. We seek to work with those with parental
responsibility in such matters and will always contact them should any significant problem arise.
Watford Grammar School for Boys Prospectus 2018-19

                                           ACTIVITIES
The school offers a wide range of activities and societies in which students are encouraged to
participate. Some of these societies and activities are held jointly with Watford Grammar School for
Girls. Space permits only a brief reference to some of the opportunities available. Full details can be
found on the school website and in the Fullerian, the annual school magazine.

MUSIC Almost 300 students take instrumental lessons in the purpose built and award-winning
Clarendon Muse Music Centre. Performances by the school's 15 musical groups and choirs take
place throughout the year in and out of school and we hold an annual music competition.

DRAMA Productions take place in the fully-equipped James Theatre including two major
productions per year, with other events directed by students.

SPORT Major sports are rugby, hockey and cricket, along with cross country, athletics and tennis.
There is an ambitious programme of fixtures in these sports against the strongest school teams. We
offer excellent facilities, including a full-sized all-weather hockey pitch, a fitness suite, brand new
pavilion and sports centre. A range of other sports are played and coached, including badminton,
table tennis, basketball, judo and sailing. Success and participation are fostered by competitions
within school and at county and national level.
Watford Grammar School for Boys Prospectus 2018-19

                                         ACTIVITIES
CLUBS AND SOCIETIES
There are many opportunities for participation in lunchtime and after school clubs, including:

•   Debating Society
•   Economics Society
•   History and Politics Society
•   Literary and Arts Society
•   Maths Club, which supports the school Maths Team
•   BAYS (Young Scientists)
•   Jewish Awareness Society, Christian Union and Muslim Society
•   Young Engineers Group
•   Duke of Edinburgh Award Group
•   Book Clubs
•   The Programming Club

VISITS AND EXPEDITIONS
•   Annual Biology and Geography residential courses
•   Annual History visits to World War I battlefields
•   Annual French and German Exchanges
•   Annual Year 7 Residential Activity Week
•   Sailing trips
•   Classics trips to Italy, Greece and Egypt
•   Annual skiing trips
• Sports tours (most recently, rugby to Canada, Australia, Fiji and New Zealand; hockey to
India, Holland, Australia and Malaysia, and South Africa; and cricket to Barbados and Sri Lanka)
• World Challenge Expeditions (recently to Malawi and Tanzania, Kenya, Venezuela, Argentina,
Peru and Burma)
•   History trips to St Petersburg and Berlin
•   Politics trip to Washington
•   Art trip to New York
•   Regular theatre trips
Watford Grammar School for Boys Prospectus 2018-19

                     SCHOOL-PARENT COMMUNICATION
Parents' Evenings are an important part of the school year. It is expected that students will be
present at these consultations. Additional evenings are arranged in order to offer advice and
guidance over choices for students' study at GCSE, A Level and application to Higher Education.
For residential trips and visits, briefing meetings are held for parents.

Reports on individual student progress are provided at least every term via our online reporting
system. Your son's progress against his target grade in each subject will be shown. Additionally,
staff will report on your son's behaviour in lessons. Parents are able to view their son's progress
online; areas of concern or for improvement are highlighted.

Throughout the year students are encouraged to track their progress as they work towards their
targets and potential grades and there are two formal review weeks for such reflection. It is very
helpful for parents to take an informed interest in this process.

Parents are welcome to contact Form Tutors, Heads of Year or the relevant Assistant Head or
teacher should they have any concerns about attendance, behaviour or performance.

Most of our communications, including the half-termly Headmaster's newsletters to parents are
sent in electronic format via In Touch. Details of all major events, including school plays, concerts
and sports fixtures are included in the calendar, available on the school website, which also
provides notices and news.
Watford Grammar School for Boys Prospectus 2018-19

                                  WIDER COMMUNITY
PARENTS' ASSOCIATION
The school attaches great importance to its strong links with parents, both individually and as a
body. The parents' association is known as The Friends of Watford Grammar School for Boys and
supports the education of the students through a variety of fundraising activities and social events.
The Friends have assisted in the provision of many facilities across all departments. The Friends also
provide direct financial assistance for clubs and societies and support school events such as Parents
Evenings, concerts and plays throughout the year. Their significant contribution to the school is the
result of a strong partnership between the parent group and the school.

ALUMNI
The alumni and development office helps Old Boys to stay in touch with the school and each other
wherever they are in the world. A regular newsletter is sent to Old Boys and events and tours are
arranged for those who want to stay in touch.

The Old Fullerians' Association exists to keep members in touch with each other and also runs a
number of sporting clubs and events, and the well-attended Annual Dinner hosted at the school
every January.

BUSINESS LINKS
The school has a flourishing programme of business links. These links help students learn about the
world of business and provide opportunities for them to bring their academic skills to bear on real
life situations. Business days are organised throughout all Key Stages with the involvement of many
local businesses across a variety of industry sectors. Sixth Form students participate in the Young
Enterprise competition, adding to the highly successful Young Engineers Programme, in association
with local companies. The school has a developing database of business contacts; often driven by
parents of boys at the school.
Watford Grammar School for Boys Prospectus 2018-19

COMMUNITY AND SCHOOL LINKS
We work in partnership with a number of local primary schools, supporting their staff and students in
the teaching and learning of Science and Mathematics. Students from these primary schools are also
involved in the GCSE Drama Theatre in Education projects, as well as with our Sports Coordinator
Scheme which encourages participation in sport. This scheme is guided by our students participating
in the Sports Leaders Programme.

In 2012 Professor Lord Robert Winston launched the Watford Boys STEM Lab. The Lab is a
collaboration between the school and the Wohl Reach Out Lab at Imperial College, London. It
provides hands-on and engaging STEM activities and programmes for our students and teachers, as
well as for those in other local schools. The aim of the STEM Lab is to raise aspirations, improve
attainment and increase participation in Higher Education and STEM-related careers among young
people. Annually, the Lab is used by over 2,000 students aged between 9 and 18 in South West
Hertfordshire. In addition, the school is the hub school for the Ogden Trust Watford Partnership
which promotes the study of Physics. The opening of our new STEM Centre in November 2017 has
enabled the expansion of this outreach work.

The school hosts a number of weekly Community Language Schools including the Watford Chinese
School, the Al Amanah Muslim Supplementary School, the Bulgarian School and the Gujarati School.
These schools provide a vital link with community groups in Watford.

Each Form and House is encouraged to take part in fundraising activities for charities, fostering
awareness and links locally, nationally and globally. Our Rewards Scheme promotes positive
behaviour and achievement, enabling students to earn money for donation to chosen House
Charities.
Watford Grammar School for Boys Prospectus 2018-19

                   SUPPLEMENTARY INFORMATION

         For details of all school policies and other statutory information please
                     visit the school website: www.watfordboys.org
Watford Grammar School for Boys Prospectus 2018-19

                                    GOVERNORS
                         Mrs S Branch                Mr S Shannon

                            Ms J Cregg               Mr P Shearring

                          Mr I Cooksey                   Dr B Speel

                            Mrs C Cox                   Mr A Speirs

                       Mrs A Dawkins                  Mr J Stebbing

                         Mrs R Dunsby                Mr T Sweeney

                           Mr S Nokes                 Mr D Weston

                         Mr A Parsons                  Mrs L Wood

                           Rev T Rindl
                                              Mrs CA Brown (Clerk)

                         Prof D Ritchie

                        SENIOR LEADERSHIP TEAM
Headmaster
Mr I Cooksey MA (Magdalen College, Oxford) MA (University of London) FRGS and NLE

Deputy Headmaster
Mr J Macleod MA (Mansfield College, Oxford)

Assistant Headteachers
Mr R Carr BSc (University of Surrey)
Mr G Curwen MA (St Catherine's College, Cambridge)
Mrs C Groves BA FIA (University of Birmingham)
Mrs MJ Hill MEd MA (IoE, University of London) and MA (Open University)
Mr K Thorold BA CSBM (Birmingham School of Music)
Watford Grammar School for Boys Prospectus 2018-19

                                TEACHING STAFF
                                     *Heads of Department

ENGLISH
* Mr A Roy BA (University of Reading)
Ms G Aitken BA (University of Manchester)
Mrs B Bains Cert Ed (University of Westminster)
Mr O Clark BA (University of Portsmouth)
Mrs A Farnsworth BA (Durham University)
Mr J Gregory BA (University of London)
Mrs C Howard Cert Ed (University of Westminster)
Mrs E Marshall MA (Christ's College, Cambridge)
Mrs K Messik LLB (University of Birmingham)
Mrs L Rafferty MA (Aberdeen University)
Miss L Reeve BSc MBPsS (Durham University)
Mr L Tokarz MA (University College London)
Ms C Wright BA (Brunel University)

MATHEMATICS
*Mr P Matthews MMath Phil (Merton College, Oxford)
Mrs S Ahmad MSc (National University of Pakistan and Open University)
Mr J Budarkiewicz BSc (Leicester Polytechnic)
Dr R Cerezo-Balsera PhD (University of Granada)
Dr C Cianci PhD (University of Florence)
Mr I Corbridge BA Phys Ed HDE (Rhodes University)
Mr B Eastley MSc (Imperial College London)
Mr L Eddon BA (University of Exeter)
Miss R Farhan BSc (Queen Mary University of London)
Mr B Gill BSc (Aston University)
Ms L Glypti MBA (National University of Athens and University of Nottingham)
Mrs L Hill BSc (University of Sheffield)
Mrs C Netscher BSocSc (University of Birmingham)
Ms J Parr MSc (Imperial College, London)

PHYSICS
*Mr JP Hensman BSc (University of Sheffield)
Mr N Clarke MPhys (University of Sussex)
Dr N Leach PhD (University of Cambridge and Imperial College London)
Fr I Page BA BSc (University of Exeter)
Watford Grammar School for Boys Prospectus 2018-19

Dr F Pozzi PhD (University of Glasgow)

CHEMISTRY
*Dr C Sykesud BSc PhD (University of Birmingham)
Mr M Collins BSc (University of York)
Dr T Purcell PhD (University College, Dublin and University of Bath)
Dr R Sadler PhD (King's College London)
Mrs R Uberoi BSc (Queen Mary College, London)
Mrs O Wallis BSc (University of Nottingham)

BIOLOGY
* Mr G Rowe Bsc (St George's Hospital Medical School)
Mrs K Butler BSc (University College London)
Mr D Cochrane BSc (University of York)
Mr G Parry BSc (University of East London)
Mrs L Williamson BSc (University of Edinburgh)

HISTORY AND POLITICS
*Mr J McDermott BA (University of Newcastle)
Mrs AG Barnes MA (Universities of Exeter and University of Durham)
Mr C Horner MA (Keele University)
Mr R Panter BEd (St Luke's College, Exeter)
Mr E Russel Ponte MA MSc (University of London and Edinburgh University)
Ms T Ramzan BA (King's College, London)
Ms S Riaz MA (LSE and School of Oriental & African Studies)
Mr S Silver BA (University of Sheffield)

GEOGRAPHY
* Miss A Edmonds BSc (University of Durham)
Mr R Chase MSc (Rhodes University)
Miss K Field BA (Sheffield Hallam University)
Mr M Grinham BA (University of Loughborough)

MODERN LANGUAGES
* Mrs N Twyford BA (University of Pretoria)
Mrs E Foord BA (University of Birmingham)
Mrs F Graham Licence, Maîtrise, Capes (Université Paris VII)
Mrs A Hensman BA (University of Sheffield)
Miss M Kotecha BA (University of Leicester)
Watford Grammar School for Boys Prospectus 2018-19

Mrs J Sullivan BA (University of Bristol)
Mrs F Watson Licence, PGCE (Université de Lilles III)
Ms S Webster BA (University of North London)

CLASSICS
*Miss E Streets BA (University of Leeds)
Mr R Davies BA (University of Bristol)
Mr A Purves MA (Cambridge University)

MUSIC
*Mr S Hussey MA LTCL (Pembroke College, Cambridge)
Mrs C Cox GRSM DipRCM (Royal College of Music)
Mr S Quinlan BA (Kingston University)

PSYCHOLOGY
*Mr A McGinty BA (Bedford College of Higher Education)

ECONOMICS
*Mrs A Reid MA (The Open University)
Mr R Nutter MPhil (Durham University and Brunel University)

ICT & COMPUTING
*Mr N Adcock Bsc (University of Leeds)
Dr T Hedges PhD (University of Cambridge)
Mrs A Patel BSc (Brunel University)

PHILOSOPHY, RELIGION & ETHICS
*Mrs T Charlton BA (University of Manchester)
Mrs L Noble BA (University of Bristol)
Dr O Tromans PhD (Canterbury Christ Church University and University of Kent)

DESIGN TECHNOLOGY
*Mr N Brookes BA MDes (Manchester Metropolitan University and Edinburgh College of
Art)
Ms K Moody BA (Buckinghamshire New University)

FOOD TECHNOLOGY
*Mrs H Zacharia BEd (Roehampton Institute)
Watford Grammar School for Boys Prospectus 2018-19

ART
*Mrs G Woods BA (Nottingham Trent University)
Miss M Dreiser BA (University of Hertfordshire)

PHYSICAL EDUCATION
*Mr G Wallis BSc (St. Mary's College, University of Surrey)
Mr A Beere BSc (University College, Northampton)
Mr A Dawson BA (University of Bath)
Mr J Doodson BSc (Cardiff Metropolitan University)
Mr J Dyson BA (University of Durham)
Mr L Samarasinghe BSc (University of Wales, Cardiff)
Mr S Williams BA (Brunel University)

LEARNING SUPPORT
*Mrs K Krishnaswamy MSc (University of Mysore)
Mrs H Rayat Dip SpLD Dip ESL BSc (University of Sheffield)
Mr S Trundle BA Cert SpLD (University of Keele and Open University)
Watford Grammar School for Boys Prospectus 2018-19

                                      ADMISSIONS
PUPILS IN THE SCHOOL
Year 7        224                                  Year 11              190
Year 8        196                                  Lower Sixth          205
Year 9        191                                  Upper Sixth          176
Year 10       190

ADMISSIONS PROCEDURE (For entry in September 2019)

The school is an Academy and its own Admission Authority and the Governors have total
responsibility for admissions.

Entry to Year 7

All admissions information is correct at the time of publication (September 2018). To apply
for admission, two application forms must be completed:

• The School Information Form [SIF] (returned to the school).

• The online form to your Local Education Authority [CAF].

Applications can only be considered if both forms are completed.

Decisions on allocation of places will be made in accordance with published criteria. They
will be notified to parents by their Local Education Authority.

Very careful attention should be paid to the Admission Arrangements and the
accompanying notes.

The final date for receipt of applications is 31 October 2018.

First round offers of places will be sent out on 1 March 2019.

Entry to Lower Sixth (Year 12)

Application forms and the Sixth Form Prospectus can be obtained online from the school
website at www.watfordboys.org

Entry to Years 8, 9, 10 and 11

Very occasionally, casual vacancies may arise in these years. Applications should be made by
contacting the Admissions Office in writing.

ADMISSIONS STATISTICS - Applications for September 2018

   (i)     676 applications for 224 places
   (ii)    There were 21 appeals heard and three were successful.
Watford Grammar School for Boys Prospectus 2018-19

                             Watford Grammar School for Boys
                                   Rickmansworth Road
                                    Watford WD18 7JF
                                    Tel: 01923 208900
                              Website: www.watfordboys.org
                              Email: office@watfordboys.org
                                Twitter: @WBGSExcellence