WEDDING GUIDE - AMResorts
Page content transcription
If your browser does not render page correctly, please read the page content below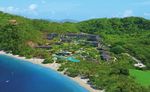 Property Description

Dreams Las Mareas Costa Rica is a vibrant beach getaway for couples and

their wedding guests to enjoy all the inclusions of Unlimited-Luxury® escape

in a privileged location. Located on sugar-white sand and surrounded by

lush green mountains and jungles in the Guanacaste region of Costa Rica,

guests of all ages enjoy an action–packed vacation featuring watersports,

land activities, and swimming pools while sunbathing or laying under a

thatched palapa. Continue the fun into the evenings with your guests and

live nightly entertainment, outdoor bars and lounges and so much more!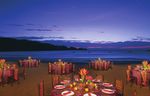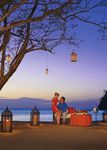 Dreams Wedding Packages
Dreams Wedding in Paradise Package

This package is complimentary when booking at least 7 nights in the
Preferred Club Junior Suite Oceanview or higher or if 5 rooms, any
category, are booked for at least 3 nights. This package also applies for
renewal of vows ceremony.

This package includes:
•    Symbolic Ceremony*
•    Wedding organization and personal touch of on-site wedding
     coordinator
•    Preparation and ironing of couple's wedding day attire
•    Complimentary room for one member of the wedding couple                              2017/2018/2019 Selling Price $999 USD or Complimentary
     the night before the wedding (based on availability and upon request)
•    Bouquet(s) and/or boutonniere(s) for the wedding couple                              Additional guest starts at $20 ( includes chair, sparkling wine and cake)

•    Wedding cake and sparkling wine toast (for up to 10 guests)                          Restrictions/exclusions: All weddings, regardless of size, must be booked a minimum of 30 days in advance
                                                                                          of the wedding date. Subject to availability and double occupancy only. Prices and package subject to change
•    Special turn-down service the night of the wedding                                   without notice. This package cannot be combined with the Dreams Eternity Honeymoon Package for both to
                                                                                          be received complimentary and the free wedding package cannot be deducted when purchasing other packages.
•    15% discount on all spa treatments (Boutique purchases not included)                 15% discount on spa treatments cannot be applied to spa packages or combined with any other spa promotion
                                                                                          or offer. Please note restrictions apply when combining the complimentary wedding package with the Groups,
•    Newlywed Package (see pg.9 for details)                                              Gatherings, and Getaways promotion. See promotion terms and conditions for details. The complimentary
                                                                                          wedding package may not be available during all dates and times at the discretion of the resort.
•    Late check-out for the couple (based on availability and upon request)
•    Free Anniversary Nights (see pg. 8 for details)                                      Once wedding is confirmed it cannot be canceled within 6 months of the date of the wedding without a fee. For
                                                                                          weddings booked within 6 months of the wedding date the wedding cannot be canceled without the penalty.
                                                                                          The cancellation penalty is $100.
                                                                                          *Additional fees will apply for legal weddings. These fees vary by resort and will be confirmed by the wedding
                                                                                          coordinator.
                                                                                 4   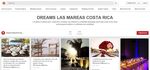 Dreams Wedding Packages
                                                                                    •     15% discount on all spa treatments (boutique purchases not included)

Dreams of Love Wedding Package                                                      •     Newlywed Package (see pg.9 for details)

This package includes:                                                              •     Late check-out for the couple (based on availability and upon request)

•   Service of Judge or Minister                                                    •     Free Anniversary Nights (see pg. 8 for details)

•   Wedding organization and personal touch of on-site wedding                      •     Additioinal guest starts at $85
    coordinator                                                                           ( Cocktail hour with gold hors d´ oeuvres, Silver menu, champagne and cake)

•   Preparation and ironing of the couple's wedding day attire                      2017/2018/2019 Selling Price: $3,199 USD
•   Complimentary room for one member of the wedding couple                         *August, September and October 2017/2018 Selling Price: $2,799 USD
    the night before the wedding (based on availability and upon request)

•   Bouquet(s) and/or boutonniere(s) for the wedding couple                         Restrictions/exclusions: All weddings, regardless of size, must be booked a minimum of 30 days
                                                                                    in advance of the wedding date. Subject to availability and double occupancy only. Prices and
                                                                                    package subject to change without notice. 15% discount on spa treatments cannot be applied to
•   Two boutonnieres and two corsages for wedding party                             spa packages or combined with any other spa promotion or offer. A percentage of wedding guest
                                                                                    accommodations may be required to confirm the wedding. The policy is up to the resort's discretion and
•   Hairstyling and makeup application for one member of the                        should be discussed when saving the date with the wedding coordinator.
    wedding couple for day of ceremony
                                                                                    Once wedding is confirmed it cannot be canceled within 6 months of the date of the wedding
•   Wedding Cake and sparkling wine (up to 20 guests)                               without a fee. For weddings booked within 6 months of the wedding date the wedding cannot
                                                                                    be canceled without the penalty. The cancellation penalty is $500. For wedding packages that are
                                                                                    downgraded within 6 months of the wedding date, the package cannot be downgraded without
•   Private Cocktail Hour with hors d'oeuvres (silver menu, up to 20                the penalty. The wedding package downgrade penalty is $500. When package is downgraded, the
    guests)                                                                         time of ceremony is subject to change based on availability.

•   Private Dinner Reception (silver menu, up to 20 guests)                         2017/2018/2019: In the months of August, September and October 2017/2018/2019 the package price
                                                                                    will be $2,799 USD. All remaining months of 2017/2018/2019 will be the standard package pricing of
•   Natural floral centerpiece for the sweetheart table (1)                         $3,199 USD.

                                                                                    ***Dreams of Love Package include 36 pictures + CD with the same 36 photo files + 1 album for
•   36 full color photos and wedding album*** (taken during ceremony)               printed pictures. The shoot includes the ceremony (30 minutes) and mini session with the couple
                                                                                    directly following the ceremony at the areas available.
•   Special turn-down service the night of the wedding
                                                                               5   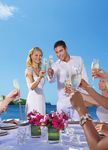 Dreams Wedding Packages                                                               •     Newlywed Package (see pg.9 for details)

                                                                                      •     Late check-out for the couple (based on availability and upon request)
Dreams Ultimate Wedding Package
                                                                                      •     50 full color photos taken during the ceremony and wedding album***
This package includes:
                                                                                      •     Edited Video of ceremony (15-30 minutes depending on length)
•    Service of Judge or Minister                                                     •     Choice of a couples spa treatment (options to be provided by resort)
•    Wedding organization and personal touch of on-site wedding                       •     Free Anniversary Nights (see pg. 8 for details)
     coordinator
                                                                                      •     Additioinal guest starts at $95
•    Preparation and ironing of the couple's wedding day attire
                                                                                            ( Cocktail hour with gold hors d´ oeuvres, Gold menu, champagne and cake)
•    Complimentary room for one member of the wedding couple the
     night before the wedding (based on availability)                                 2017/2018/2019 Selling Price: $3,599 USD
                                                                                      *August, September and October 2017/2018 Selling Price: $3,299 USD
•    Hairstyling and makeup application for one member of the wedding
     couple for day of ceremony

•    Bouquet(s) and/or boutonniere(s) for the wedding couple                      Restrictions/exclusions: All weddings, regardless of size, must be booked a minimum of 30 days in advance of
                                                                                  the wedding date. Subject to availability & double occupancy only. Prices and package subject to change without
•    Two boutonnieres and two corsages for wedding party                          notice. 15% discount on spa treatments cannot be applied to spa packages or combined with any other spa
                                                                                  promotion or offer. A percentage of wedding guest accommodations may be required to confirm the wedding.
•    Ceremony Décor- 20 chairs with white covers, ceremonial table, and           The policy is up to the resort's discretion and should be discussed when saving the date with the wedding
     aisle runner                                                                 coordinator.

•    Wedding cake and sparkling wine (up to 20 guests)                            Once wedding is confirmed it cannot be canceled within 6 months to the date of the wedding without a fee. For
                                                                                  weddings booked within 6 months of the wedding date the wedding cannot be canceled without the penalty.
•    Private Cocktail Hour with hors d'oeuvres (Gold menu, up to 20 guests)       The cancellation penalty is $500. For wedding packages that are downgraded within 6 months of the wedding
                                                                                  date, the package cannot be downgraded without the penalty. The wedding package downgrade penalty is $500.
•    Private Dinner Reception (Gold menu, up to 20 guests)                        When package is downgraded, the time of ceremony is subject to change based on availability.

•    Natural floral centerpiece for the sweetheart table (1)                      2017/2018/2019: In the months of August, September and October 2017/2018/2019 the package price
                                                                                  will be $3,299 USD. All remaining months of 2017/2018/2019 will be the standard package pricing of
•    Natural floral centerpiece for ceremonial table (1)
                                                                                  $3,599 USD.
•    Live Caribbean music trio (1 set, during cocktail hour)                      ***Dreams Ultimate Package includes 50 pictures + CD with the same 50 photo files + 1 album for printed
                                                                                  pictures. The shoot includes 15 minutes of the bride getting ready before the ceremony, the ceremony (30 minutes)
•    Special turn-down service night of the wedding
                                                                                  and mini session with the couple directly following the ceremony at the areas available.
•    15% discount on all spa treatments (Boutique purchases not included)        6   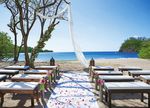 Dreams Eternity Honeymoon Package

This package is complimentary when booking the Preferred Club Junior
Suite Tropical View or higher for a minimum of 7 nights.
This package includes:
•     Sparkling wine, fresh fruit and flowers in room upon arrival
•     Breakfast in bed with Mimosas one morning of stay, reservation
      with concierge required
•     Tension Release Massage for two in our couple massage suite
      (25 minutes)

•     Choice couples spa treatment (25 minutes, options to be provided by
      resort)

•     Private beachfront dinner one evening (includes a bottle of
      domestic wine and silver menu for two) - upon return from
      dinner you will find a romantic turndown service.
•     Private petit fours each evening at turn down service
•     Free Anniversary Nights (see pg. 8 for details)

2017/2018/2019 Selling Price $999 USD or Complimentary
Note: Please request your honeymoon package at time of booking.
Restrictions/exclusions: Not available during Christmas and New Years Eve. Subject to availability
and double occupancy only. Taxes and gratuity included. Prices and package subject to change
without notice. This package cannot be combined with the Dreams Wedding in Paradise
Package for both to be received complimentary. To receive the package complimentary it is
only applicable to couples staying within three months of their wedding or staying over their
anniversary date. Couple must present a copy of their wedding invitation or marriage certificate
at the time of check-in. Package is available to all guests when purchased at the selling price.

                                          7   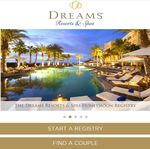 Free Anniversary Nights **

Stay a minimum of 7-nights with your qualifying wedding or honeymoon
package at any Dreams Resorts & Spas and earn complimentary nights
toward your return stay over your first anniversary!
Free Anniversary Nights are valid on all qualifying new wedding
or honeymoon reservations made at any of the Dreams Resorts
& Spas with a 7-night minimum stay. The couple will receive the
following for their first anniversary return-stay:

      Stay a minimum of 5 nights over first anniversary date and receive

                                 2 additional nights free.

                                               OR

            Stay 4 nights over first anniversary date and receive

                                1 additional night free.
Restrictions/exclusions: Booking window is year round. Guests must have the authorized
anniversary night certificate from the resort of their initial stay in order to receive the free
anniversary night (s) which is earned when booking a qualifying wedding or honeymoon
package (see individual packages for inclusions, restrictions, and room requirements).
To be eligible for the free anniversary nights, guests must stay during their actual anniversary
date. Anniversary nights must be redeemed at same resort brand as the initial stay. Marriage
certificate must be provided upon arrival. Blackout dates and restrictions may apply.
This promotion is not combinable with any other offers.

                                          8   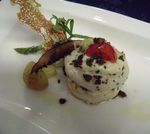 Newlywed & Anniversary Package

This complimentary package includes:

•    Welcome letter

•    Fresh fruit

•    Bottle of sparkling wine

•    Special turn down service
•    Breakfast in bed with Mimosas                                          (Reservations
     must be made in advance with concierge)

•    15% discount on all spa treatments
Note: Please request newlywed or anniversary package at time of booking. Couple will be
required to present a copy of wedding invitation or marriage certificate at time of check-
in. Package is subject to change without notice and is only applicable to couples staying
within three months of their wedding or over their anniversary date. 15% discount on spa
treatments cannot be applied to spa packages or combined with any other spa promotion
or offer.

                                          9   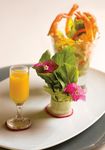 Dreams Ever After Vow Renewal Package
This package is complimentary when booking a minimum of 5
nights in the Honeymoon Suite Ocean View or higher.

This package includes:

•     Service of a dedicated on-site wedding coordinator
•     Renewal of Vows Ceremony
•     Corsage
•     Boutonniere
•     Sparkling wine toast for two
•     Certificate of Renewed Vows
•     Special dining arrangements for two the evening of the
      ceremony
•     Romantic turn-down service
•     Anniversary Package

2017/2018/2019 Selling Price $499 USD or Complimentary

Note: Please contact the wedding coordinator at the resort at least 30 days in advance to
confirm date availability. Once ceremony date is confirmed it cannot be canceled within 6
months of the date of the ceremony without a fee. For ceremonies booked within 6 months of
the ceremony date it cannot be canceled without the penalty. The cancellation penalty is $100.

Terms & Conditions: Subject to availability and double occupancy only. Prices and package
subject to change without notice. This package is for two people and cannot be combined
with other complimentary packages or be deducted when purchasing other packages.
Additional costs may apply for additional guests and optional services requested. 15%
discount on spa treatments cannot be applied to spa packages or combined with any other
spa promotion or offer.
                                              10 
Honeymoon Wishes Registry

You only need so many pots, pans, sheets, and towels. Now that
you've found the perfect destination for your dream honeymoon,
why not register for all the honeymoon experiences you would
like to have!? The Honeymoon Wishes registry gives your guests
a chance to purchase you and your new spouse an unbelievable
experience to enjoy on your honeymoon. You can register for things
like an excursion, a massage, special dinner arrangements, and
many more!

It's easy to register. Simply vist dreams.honeymoonwishes.com and
click "Start Now" under Start a Registry. From there you will be able
to fill out all of the necessary information and begin registering for
items to use during your honeymoon.

For questions or assistance, please call customer service at the toll free
number 1-877-699-5884. International couples please call 858-433-
1506. Or for more information, visit:

https://dreams.honeymoonwishes.com/main/contact-information

                                                                          11 
Additional Wedding Imagery

At Dreams Las Mareas, we feel each wedding should be as unique and special as you are! The wedding
coordinators are able to customize your wedding specifically to your tastes. We strongly encourage to
share your vision with your wedding coordinator by giving them pictures of your dream set up and they
will work to make it a reality. From flowers, ceremony chairs, finishing touches and more, your day can be
just how you imagined it to be! To see images of wedding locations and previous set ups the resort has
                     beautifully executed, please view our Pinterest board for the resort at:
                  https://www.pinterest.com/dresortswedding/dreams-las-mareas-costa-rica/.
                                                  12 
Destination Wedding Checklist
6 –12 MONTHS BEFORE                                                                                   1 MONTH BEFORE
•   Contact wedding coordinator to choose a wedding date                                              •   Confirm all décor, floral, cake and "little extras" with coordinator
•   Indicate if you would like a Symbolic or Legal ceremony (note: selecting a legal ceremony date    •   Confirm menus for all events (cocktail hour, reception, rehearsal dinner, etc.)
    may take longer as the coordinator will need to work with the judge's schedule)                   •   Book hair and make-up appointments at the spa for bride and bridal party
•   Explore your wedding vision: ceremony/reception location, time of the day, estimated number       •   Have programs, menus, place cards, etc. printed
    of guests                                                                                         •   Confirm timeline of event (i.e.: seated for meal, first dance, father daughter dance, cake cutting, etc.)
•   Select your wedding package                                                                       •   Cofirm that all special requests have been noted and planned for
•   Send deposit to coordinator to reserve your selected date
                                                                                                      3 WEEKS BEFORE
•   Once deposit is received and processed, a formal confirmation of the email is sent
                                                                                                      •   Review your wedding contract and make final ammendments
    (approximately one week after receipt of deposit)
                                                                                                      •   Send guest list of those not staying at the resort to the wedding coordinator
•   Coordinator will email forms, pictures and options
                                                                                                      •   Be sure the wedding coordinator has your travel schedule and your final guest list, seating charts and
•   Sign-up for your Honeymoon Registry
                                                                                                          events

•   Determine an estimated budget guideline                                                           UP TO 1 WEEK BEFORE
•   Begin clarifying your wedding vision: theme, colors, little extras                                •   Arrive at the resort (based on the type of ceremony you will have)
•   Work with the resort or travel agent to make guest reservations and secure a room block           •   On-site meeting with coordinator to go over all event details and make any last minute changes or
•   Be sure your have your passport and all documents needed; if you are planning a legal wedding,        additions
    the coordinator will be sure you know what the legal forms needed are                             •   Have a trial hair and make-up run through at the salon if desired
•   Secure DJ, band, photographers and videographer (be sure to speak to your wedding coordinator     •   Set-up a spa day with bridesmaids, mother and other loved ones
    when booking outside vendors)                                                                     •   Arrange for welcome bag room drop if desired
                                                                                                      •   Arrange a private dinner on the beach — just the two of you!
4 – 6 MONTHS BEFORE
                                                                                                      •   Leave your wedding dress & groom's attire with your coordinator to have steamed and prepared for the
•   Determine additional wedding events (welcome cocktail party, rehearsal dinner, day-after              big day
    brunch)
                                                                                                      1 DAY BEFORE
•   Start planning outside resort activities like golf, tours, etc. if desired
                                                                                                      •   Have a welcome cocktail party, rehearsal dinner or welcome dinner if desired
2–3 MONTHS BEFORE                                                                                     •   Arrange for special room drops (champagne, flowers, petit fours) to be sent to parents or wedding party
•   Finalize guest list and room requirements                                                         •   Bride & Groom: Get an early night sleep. Tomorrow is the Big Day!
•   Confirm ceremony and reception locations (in case you want to make any changes)
                                                                                                      WEDDING DAY
•   Select décor option, choose flowers, pick the cake
                                                                                                      •   Have a nice breakfast
•   Book ceremony musicians with coordinator (Mariachis, violinist, etc.)
                                                                                                      •   Go to your hair appointment (remember to bring your veil & flowers)
•   Share with the coordinator any special readings or songs requested for the ceremony
                                                                                                      •   Your coordinator will check in with your throughout the day as she organizes everything. Today is YOUR
•   Finalize reception chart, seat cards (if applicable) and send to Wedding Coordinator
                                                                                                          day and she will be with you every step of the way.
•   Start working on menus
                                                                                                      •   RELAX, SMILE & make the most of this memorable daySpecial turn-down service night of the wedding
•   For legal ceremonies, send completed paperwork to coordinator (MUST be received at least 2
    months prior)

                                                                                                      13 
Customized Wedding Services
Dreams Las Mareas Costa Rica offers personalized and customizable wedding services to
meet every couple desires should they wish to build their own wedding package or add
services onto their selected package. Prices are in US dollars and are subject to change.

CEREMONY

Legal ceremonies fee                                                                        $720
includesall paper work, translations and shipping fee

Non-denominational Minister                                                                 $450
Sunday Fee                                                                                  $150

FLOWERS
VIP Bride Bouquet (orchids or any other exotic flowers)                                      $78
Brides maid bouquet (tropical flowers)                                                       $65
                                                                                                   Single Flowers (lilies, roses, daisy)              $13 each
Pin or Wrist Corsages                                                                        $23
                                                                                                   Basket with petals                                     $52
Bag of rose petals                                                                           $28   Crown of Flowers for the flowers girl                  $40
Flower for hair                                                                              $13
Ceremony center pieces                                                                $52-78       DECORATION
Dinner Floral center piece                                                          $52-195        Colored drapery for the gazebo                        $195
Dinner Floral center piece with candles                                             $52-195        Colored drapery for the beach gazebo                  $195
Medium Dinner Floral center piece                                                   $52-130        Wooden or bamboo Beach gazebo structure               $325
VIP Flower center piece                                                             $78-195        Gazebo décor / 2 floral arrangements and Drapery      $330
Flowers for walkway                                                               $104-156         Tall glass vases with floral arrangements          $91-156
Flowers for Canopy (two small size flower arrangements)                                     $130   Bows for chairs                                     $3 each
Flowers for the wedding Arch (two medium size flower                                               Greenery and flowers for chairs                    $15 each
arrangements)                                                                               $130
                                                                                                14 
Customized Wedding Services                                                                                 SET UP

                                                                                                            Basic set up for ceremony 2-95 people                                               $7/person
Dreams Las Mareas Costa Rica offers personalized and customizable wedding services to
                                                                                                            *basic set-up per person includes: chairs with white covers and table for judge, this charge is in
meet every couple desires should they wish to build their own wedding package or add
services onto their selected package. Prices are in US dollars and are subject to change.                   addition to dinner charge.

DECORATION                                                                                                  Labor cost (extra decoration set up)                                                        $50

Drapery for ball room                                 Depends on the size of the area                       FOOD AND BEVERAGE
Colored table cloth                                                                          $45            Champagne toast                                                                     $6/person
Basic white table linen                                                                      $15            Wedding cake                                                                        $7/person
Colored napkins                                                                      $3 each                Hors d' oeuvres with cocktail hour (silver menu)                           $25/hour/person
Table runner                                                                                 $23            Hors d' oeuvres with cocktail hour (gold menu)                             $27/hour/person
Tablecloth                                                                                   $15            Silver wedding dinner menu                                                        $48/person
Overlays                                                                                     $30            Gold wedding dinner menu                                                          $55/person
Votives                                                                                       $3            Up-grade to lobster                                                               $38/person
Tikki torches                                                                                $26            Buffet wedding dinner (min 50 pax)                                                $65/person
Luminaries                                                                                    $6            Additional international open bar (per hour)                                      $20/person
Special lightening for ball room                                                 $780-2080                  Prices are in USD and subject to change without notice. 10% service fee will be added to food
Tiffany Chairs                                                                                $8            and beverage services listed above

Bamboo Chairs                                                                                 $8
Wooden benches (2 people each)                                                               $16            WELCOME DINNERS, REHEARSAL DINNERS & RECEPTIONS IN
                                                                                                            RESTAURANTS
Lounge furniture                                                                       $1300
Dance floor for reception 20-50 pax (9 x 6 mtrs)                                            $918            In order to close a restaurant for private event, a $3000.00 USD fee will be required. This fee
                                                                                                            will cover the regular menu of the restaurant and an open bar for 2 hours between the hours
Dance floor for reception 50-70 pax (12 x 6 mtrs)                                      $1224                of 6:00 pm and 10:00 pm. ** Please check the availability of the restaurant with your Wedding
                                                                                                            Manager**

                                                                                                    15 
Customized Wedding Services
Dreams Las Mareas Costa Rica offers personalized and customizable wedding services to                     Large sound system for ceremony 51 – 100 pax                                                  $780
meet every couple desires should they wish to build their own wedding package or add
                                                                                                          (Two large speakers, one sub bass, one microphone, one mixer and CD player or audio line for an
services onto their selected package. Prices are in US dollars and are subject to change.
                                                                                                          IPod)

SPA BRIDAL SUITE Available upon request                                                                   DJ (Three hours – includes basic lightning)                                                $1,100
2 hour rental                                                                             $100 usd        DJ (Additional Hour)                                                                          $250
(cheese and fruits plate included for 2 people)                                                           Solo guitar player (set 45 minutues)                                                          $450
                                                                                                          Violinist (set 45 minutes)                                                                    $820
$20 USD additional person Maximum 4 guests at the Bridal Suite
                                                                                                          Saxophone (set 45 minutes)                                                                    $450
HOTEL PASSES                                                                                              Caribbean trio                                                                   $630 per hour
Required for guests non staying at Dreams Las Mareas Resort & spa                                         Live music band                                                              Subject to Quote
**day pass is in addition to dinner charges for the special wedding                                       Salsa band                                                                   Subject to Quote
event                                                                                                     Carnival presentation                                                        Subject to Quote
Wedding day pass (for attendees not staying at the Resort)                                   $89/         Fireworks                                                                                   $1560
person
                                                                                                          Fire show (45 minutes presentation)                                                           $780
For wedding passes guests are allowed to arrive 30 minutes before the ceremony and leave the
property 30 minutes after reception.                                                                      Bonfire on the Beach (20 pax 2 hours max)                                                   $2700
                                                                                                          Includes a small sound system to hook up your own music, marshmallows, hotdogs; and
External vendor fee                                                                       $300 usd        decoration of the area (luminaries, tiki torches, palm mats & lounge furniture, cushions). Please
Prices varies depending on type of vendor, external vendor fees refers to all vendors hired               note that for any additional food or beverages services, additional charges apply*.
directly by the couple and not bay the wedding staff. Please inform the wedding coordinator.
                                                                                                          Rum Tasting (10 pax)                                                                          $400
                                                                                                          Includes a guided rum tasting hosted by our staff for 1 hour. For any food or beverages services,
MUSIC & ENTERTAINMENT                                                                                     additional charges apply*.

Small Sound system for ceremony 2 – 30 pax                                                   $260
(Two small speakers, one microphone, one mixer and CD player or audio line for an IPod)

Medium Sound system for ceremony 31 – 50 pax                                                 $455
(Two medium speakers, one microphone, one mixer and CD player or audio line for an IPod)
                                                                                                      16 
Flowers, Bouquets, Boutonnieres, Corsages and

                                                           Dreams of Love Package                                      Ultimate wedding package
Wedding in Paradise Package
                                                           Tropical and seasonal flowers included in the               Tropical, dendrobiums, and seasonal flowers
Tropical Flowers are included in the wedding
                                                           wedding In Paradise package                                 are included on the Ultimate wedding
in paradise package.
                                                                                                                       package.

Brides Bouquet and boutonniere to match with the bouquet   Bride's bouquet and groom's boutonniere, two boutonnieres   Bride's bouquet and groom's boutonniere, Two boutonnieres
                                                           and two corsages for wedding party                          and two corsages for wedding party

                                                                                          20 
Wedding Ceremony & Reception Locations
There are various locations, air conditioned, indoor or outdoor, throughout the resort to celebrate            Las Mareas Terrace
the wedding dinner depending upon the preference of the couple. The dreams of Love and
Dreams Ultimate package include both the silver and gold menu at the ball room, Terrace, garden                Capacity: 80 Guests
and beach for 20 people. Extra fee may apply for additional person.                                            Wedding Ceremony, dinner and cocktail
                                                                                                               Food & Beverage: Platted menu and buffet
Beach and outdoor Reception                                                                                    available
Capacity: 300 Guests
                                                                                                               Entertainment: Allowed until 10:30 p.m.
Beach and outdoor reception are available, Round tables are set up that are
able to accommodate up to 10 people per table. A beach buffet service will
be provided for wedding groups of 50 or more people. In case of inclement                                      Las Mareas Courtyard
weather, the ball room is available depending on the size of the group.                                        Capacity: 120 Guests
                                                                                                               Wedding Ceremony, cocktail and dinner
Ball Room                                                                                                      Food & Beverage: Platted menu
Capacity: 450 Guests (Banquet Set Up)                                                                          Entertainment: Allowed until 10:30 p.m.
The Ballroom at Dreams Las Mareas provides a truly elegant venue for
largest groups. Music is allowed at the Ballroom. This loaction is also used as
a back up in case of inclement weather.                                                                        Rendevouz Terrace
                                                                                                               Capacity: 30 Guests
Sea Side Grill Terrace                                                                                         Wedding Ceremony, cocktail and dinner
Capacity: 80 Guests                                                                                            Food & Beverage: Platted menu
Terrace can be reserved for maximum 80 people however, the restaurant will
                                                                                                               Entertainment: Allowed until 10:30 p.m.
be available to other guests. The seaside grill Restaurant will be available for
private weddings reception, but they will be subject to the hotel occupancy, if
the hotel is under 70% occupancy.                                                                              World Café Terrace
                                                                                                               Capacity: 100 Guests
                                                                                                               Dinner and cocktail
                                                                                                               Food & Beverage: Platted menu
                                                                                                               Entertainment: Allowed until 10:30 p.m.

                                                                                                       21 
Wedding Ceremony & Reception Locations

Royal Palm Tree Terrace                    Wedding Gazebo                            La Cava (wine cellar) Max
Capacity: 300 Guests                       Capacity: 40 Guests                       Capacity: 10 Guests
Dinner and cocktail                        Wedding ceremony and cocktail             Beverage: Wine tasting (Not included on
Food & Beverage: Buffet Menu               Food & Beverage: Platted menu             the dinner rate) -please request the wine
Entertainment: Allowed until 10:30 p.m.    *maximum 20 pax                           list to the wedding coordinator
                                           Entertainment: Allowed until 10:30 p.m.   Food: Seven course platted dinner - $750
Lobby Ocean View Garden                                                              USD minimum consumption – Menu to
Capacity: 450 Guests                       Santa Helena Beach                        be suggested based on the wine selection.
Dinner and cocktail                        Capacity: 200 Guests                      Entertainment: N/A
Food & Beverage: Buffet Menu               Wedding ceremony, Dinner and cocktail
Entertainment: Allowed until 10:30 p.m.    Food & Beverage: Buffet menu *
                                           Platted menu maximum 60 pax
Water Mirror pool                          Entertainment: Allowed until 10:30 p.m.
Capacity: 150 Guests
Dinner and cocktail                        La Arboleda Beach
Food & Beverage: Buffet Menu               Capacity: 300 Guests
Entertainment: Allowed until 10:30 p.m.    Wedding ceremony, Dinner and cocktail
                                           Food & Beverage: Buffet Menu
Barefoot pool area                         Entertainment: Allowed until 10:30 p.m.
Capacity: 60 Guests
Dinner and cocktail
Food & Beverage: Buffet and platted Menu
Entertainment: Allowed until 10:30 p.m.

                                                                 22 
Reception

The hotel has different locations available to celebrate the wedding
dinner, it may be outdoors or inside, air conditioned at the
ballroom depending of the preference of the wedding couple, and
however you should be informed about the hotel policies to use
these facilities.

The Ultimate wedding package and the Dreams of Love wedding
package include dinner-reception per 3 hour event at the Ballroom
or the outdoor locations. The Golden or Silver menu could be
served in any of beach or outdoor locations as well the Ballroom.

Please ask to the wedding Coordinator for the Silver or Gold buffet
style menu depending your wedding package, because buffet style
                                                                          maximum 10:30 pm
must be served if you have over 50 people and outdoor location
dinner. Also this service can be requested for indoors locations.         The Ultimate wedding package and Dreams of Love wedding
                                                                          package include dinner- reception per 3 hours event, after this time
The weddings in paradise package have the option to add special
                                                                          and extra charge per hour per person will apply for open Bar.
dinner with additional cost in the Ballroom or outdoor location
depending on availability. Please ask for the details & menus             Time frames to move outside events to back up or indoor area are
directly to the wedding coordinator.                                      5 hours prior the event, last minute back up location cannot be
                                                                          guaranteed by the resort.
Music or dancing is not allowed in the restaurants.
                                                                          Prices of wedding packages will not be revised if less people,
The outdoor events on the beach or pool terrace, are allowed
                                                                          wedding package price will remain the same. In case of more people
                                                                          then additional fee per person will apply.

                                                                        23 
Silver Cocktails & Hors d'oeuvres

COLD HORS D´OEUVRES                      HOT HORS D´OEUVRES

•   Ceviche in Chalupa                   •    Chicken fingers

•   Ham Roll with cheese                 •    Fish croquette

•   Panela Cheese in chipotle sauce      •    Spinach quiche

Dreams of Love wedding Package include for 20people, one
hour of cocktails with SILVER hors d' oeuvres , please select three
options, additional fee will apply per extra person $25 USD.

Customized weddings or Wedding in Paradise could add one hour
Cocktails with SILVER hors d' oeuvres , please select three options,
additional fee will apply per extra person $25 USD.

                                 24 
Gold Cocktails & Hors d'oeuvres

COLD HORS D´OEUVRES                   HOT HORS D´OEUVRES

•   Cheese with grapes and nuts       •    Beef brochette with blue
                                           cheese sauce
•   Seafood tartlets
                                      •    Mini vol-au-vent with
•   Grissini with prosciutto ham           seafood
                                      •    Chicken and cheese

Ultimate wedding Package include for 20people, one hour of
cocktails with GOLD hors d' oeuvres , please select three options,
additional fee will apply per extra person $27 USD.

Customized weddings or Wedding in Paradise could add one hour
Cocktails with GOLD hors d' oeuvres , please select three options,
additional fee will apply per extra person $27 USD.

                                 25 
Silver Dinner Menu
Couple should pick one of each of the following: appetizer, salad, main course and
dessert

Appetizers

•    Spacy Chicken with carrots
•    Puffed Pastry filled with mushrooms and Mozzarella Cheese
•    Azteca fried tortilla with shrimp and cream
Salads

•    Caesar Salad with blackened Chicken
•    Grilled Vegetables with aged Balsamic Vinegar
•    Mixed Salad with a house dressing
Main Courses

•    Grilled Flank Steak with a Slight Spicy adobo Sauce
•    Chicken Breast filled with spinach and cream Cheese topped
     with pepper sauce
                                                                                         The Dreams of Love Wedding Package includes the Silver menu
•    Fish Steak with vegetables Fettuccine                                               for max of 20 people staying at the hotel. Each additional person
Desserts                                                                                 will incur a $48 USD. Including food and beverage for the wedding,
                                                                                         during 3 hours. Buffet style applies to groups over 50 people and
•    Mousse with Chocolate Sauce                                                         special menu will be provided. Menu and pricing are subject to
•    Tres Leches Cake Filled with strawberry Flambé                                      change without notice.
•    Fruit Tart with Amaretto Mousse

                                                                                      26 
Gold Dinner Menu
Couple should pick one of each of the following: appetizer, salad, main course and
dessert

Appetizers

•    Shrimp Fried Quesadillas in a coriander and Tomato Sauce
•    Bruschetta with prosciutto, Tomato and Fresh Basil
•    Portobello Mushrooms with a Truffle Mouse and Mozzarella
     Cheese
Salads

•    Caribbean Shrimp Salad with Mango Dressing
•    Fresh Green Asparagus Salad with Dijon Mustard Dressing
•    Mixed Greens with Citrus Vinaigrette
Main Courses

•    Surf & Turf Fillet Mignon with Shrimp with a gravy sauce
     and melted butter
                                                                                         The Dreams Ultimate Wedding Package includes the Gold menu
•    Fresh Salmon in a puff Pastry with delicious Pepper Sauce
                                                                                         for max of 20 people staying at the hotel. Each additional person
•    Pork Medallions with potato Soufflé and Oporto Sauce                                will incur a $55 USD. Including food and beverage for the wedding,
Desserts                                                                                 during 3 hours. Buffet style applies to groups over 50 people and
                                                                                         special menu will be provided. Menu and pricing are subject to
•    Vanilla Puff Pastry Cake with Cognac Sauce                                          change without notice.
•    Dark Chocolate Cake

                                                                                      27 
Wedding Cakes
Select the Cake according to the wedding package chosen; contact the wedding
coordinator, if you would like to upgrade the cake. If you would like to send a picture
of a different cake, it will be subject to wedding coordinators price quote.

Flavors: Carrot, vanilla, chocolate, caramel,

Filling: Blueberry, coffee buttercream, banana buttercream, coconut
buttercream, Dulce de leche (Caramel) and seasonal tropical fruits.

Frosting: Fondant, creamy

One tier cake for up to 10 guests, included at the    Two tier cake for up to 20 guests, included          Two tier cake with natural tropical flowers in cascade, for up to 20 guests, included at the
Paradise Wedding Package, all white rounded or        at the Dreams of Love Wedding Package, all           Ultimate Wedding Package, 2 flavors to be chosen.
square.                                               white rounded or square. One flavor to be
                                                      chosen for both tiers. Natural tropical flowers
                                                      on top.

                                                                                                   28 
Shipping Procedures
Dreams Las Mareas highly recommends that all additional decorations and/ or favors be brought with the couple on the plane. If it is
necessary to ship boxes prior to the couples arrival, we suggest using either FEDEX or UPS and shipping everything a month and a half
in advance to ensure all boxes clear customs.

• Please be advised that food, animals, insects or natural flowers are not permitted to enter Costa Rica.

• Label all boxes with your name and clearly specify the date you will be arriving.

• Dreams Las Mareas will deliver gifts to the guest's rooms. There will be a $3.00 USD service fee per room. A complete list of all guests
along with room numbers is required.

• Once the boxes have been shipped, please send an e-mail to the wedding coordinator with the following information to allow us to
track the packages:

                                                                   • Bride or grooms name

                                                                      • Tracking number

                                                                     • Shipping company

                                                                      • Number of boxes

Damages & Losses: The property does not assume responsibility for any items, personal or professional, brought onto the resort prior to,
during or after the wedding event. These include, but are not limited to, floral arrangements, decorations or equipment. The wedding
couple is responsible for all non-resort guests while they are on property attending the event.

                                                                          29 
Payment Policy
Wedding in Paradise Package: A $100 USD deposit is required to hold and confirm the wedding date. This money will applied towards
any upgrades that the couple adds on to this complimentary package. If the couple does not purchase any additional amenities for the
wedding itself, this credit may be applied to the rooms charges upon check out (phone charges, spa treatments, logo shop purchases,
etc.) if for any reason is not used in full, any remaining balance at check-out must be refunded.

Dreams of Love Wedding Package and Ultimate Wedding Package: A $500 USD deposit is required to hold and confirm the wedding
date.

• The full payment of the wedding must be done 2 days before the wedding, after the first meeting with the wedding coordinator; she or
he will be able to provide a contract with all the services you have requested.

• The final bill of the wedding can be paid in Cash, debit card or Credit Card, please read the following note.

• Payments with credit cards are accepted: VISA, MASTERCARD OR AMERICAN EXPRESS. Personal checks are not accepted for payments.

Wedding Cancelations: The wedding can be canceled six months or more prior to the confirmed date without penalties. If the wedding is canceled
within six months, the non-refundable deposit would be kept as a penalty.

Damages & Losses: The property does not assume responsibility for any items, personal or professional, brought onto the resort prior to,
during or after the wedding event. These include, but are not limited to flowers arrangements, decorations, or equipment. The wedding
couple is responsible, for all non-resort guests while they are on property attending the event, as well as any damage to the property
or equipment, in case of any disturbance to the hotel or any other guest the event could be suspended and local authorities may be
informed.

Weather Conditions: The hotel is not responsible for weather conditions on to the wedding day (rain, storms or excess of wind). In case
of poor weather conditions the Bride and Groom have to decide if the backup wedding location will be used 4 hours prior to the event,
in order to guarantee the services established and the quality expected. LAST MINUTE BACK UP LOCATIONS CANNOT BE GUARANTEED
BY THE RESORT.
The hotel is unable to guarantee third party availability of suppliers (judge, ministers, musicians, photographers, etc.) if last minute back
up location is requested or change at last minute or extending the time frame they were originally contracted for.

                                                                         30 
Legal Requirements
In order to get legally married in Dreams Las Mareas Costa Rica, there are a few requirements you need. Even though by law the wedding couple only needs
to be here 24 hours in advance, we would advise you to come at least 3 days in advance to meet with the wedding coordinator to go through the final
details regarding the wedding. Symbolic and non-legal ceremonies allow flexibility for arrival date. Please speak with the wedding coordinator to discuss
requirements.

Requirments:
•    The full name of the Bride and Groom (how it is written on your passport). Brides, if your last name does not match your father's (for a reason other than
     a previous marriage), please provide a brief explanation.
•    Describe briefly what you your occupations is. For example: engineer, electronic technician, school teacher, broker, assistant in electric company, etc.
     Kindly avoid the following terms as they are vague: company director, project control officer, public official, service technician, assistant, assistant
     manager, strategy consultant, manager, operations manager, coordinator, etc.
•    Current home address (No P.O. Box).
•    Passport number and Citizenship. Please make sure each passport is signed by the bearer. Scan them together and email (Scans: send the scan in JPG or
     PDF format and size around 500k)
•    Marital status: If divorced, please indicate the date, city and state or province, name of Court that decreed the divorce, and the full name of ex-spouse
     and his/her citizenship, no initials, please. No need to send the actual divorce papers. If you've been divorced more than once, please send the
     information only on your last.
•    Date and place of birth (city, state or province, country).
•    Full name of the Father and Mother and current citizenship (no initials). Required by law, even if parents are deceased. Mother's name must be her
     current name, not her maiden.
•    Mailing address (No P.O. Box). This is the address where the final documentation will be sent.
•    Phone number: Necessary for delivery, in case they can't find your address.
•    Witnesses: Costa Rica Law requires two witnesses for the marriage. Family and friends can certainly be witnesses, as long as they are 18 years of age or
     older. If you are coming alone, let your coordinator know so the necessary arrangements for local witnesses can be made. If you want your family or
     guests to bear witness, you will need to send the information of the first 5 bullet points above for each witness. On Item 5, just the status will suffice
     ("single", "married", "divorced", etc.), no details necessary.
•    The required information must be sent to our lawyer´s office to Lic.Einar Villavicencio villalaw@gmail.com
                                                                                  31 
Address: Dreams Las Mareas Costa Rica
Playa El Jobo. El Jobo
La Cruz de Guanacaste, Costa Rica

Email: weddings1.drelm@dreamsresorts.com