Feile an E 16 (c) - Respect Human Rights Film Festival
→
If your browser does not support JavaScript, please read the page content below:
Feile an E 16 (c) - Respect Human Rights Film Festival
→
2 3 RESPECT BELFAST HUMAN RIGHTS FILM FESTIVAL I would firstly like to extend a warm welcome to all those filmmakers who will be participating in Belfast's first dedicated human rights film festival in what is sure to be another truly momentous occasion. A big thank you to all our volunteers who have given their time and commitment in making it all happen. I would like to offer my appreciation to Féile an Phobail, Fáilte Feirste Thiar, An Chultúrlann, St Mary's University College, Belfast Film Festival and Film Hub NI for their partnership over this last two years. A major theme of this year's festival is the increasing homelessness crisis, reflected in our closing film, Apollo House. We ourselves face many obstacles within a post conflict society, a number of documentaries will address, investigate, and act as an advocate in the issues and debates that are simplified and marginalised by mainstream film and broadcast media. This will be facilitated via screenings and Q&As with academics from both Queen's and Ulster Universities who are considered experts within their own particular fields. Moreover, our programme of screenings will further offer a wider understanding of human rights subjects, such as, Immigration, Asylum, Woman's Rights, War & Conflict, Healthcare, Austerity & Disability Issues, We hope you can join us in making this great event a cornerstone for the promotion of human rights for many years to come.
Seán Murray - Festival Director A Message from our Patron I would like to say that I am honoured to be patron of the Respect Belfast Human Rights Film Festival. As the world faces many political uncertainties, it is of vital importance that an event, such as this, can empower, educate and advocate for those without a voice. As a country, we understand what it is to migrate. We departed this country in millions to go all around the world; we know what political asylum means and platforms such as these can galvanise the response needed to ensure a more compassionate policy from our governments. Given the appalling conditions faced by many under the Irish 'Direct Provision' system, a strategy intent in dissuading others from seeking asylum, we ought to highlight the needs of those facing political persecution within their own countries in order to stimulate a wider international response. In a week dedicated to many issues around human rights, it is imperative that we engage with what this wonderful festival has to offer. Stephen Rea – Festival Patron INTRODUCTION All screenings are non ticket events except for the opening and closing gala which can be acquired on www.respectfilmfest.com
5 4 RESPECT BELFAST HUMAN RIGHTS FILM FESTIVAL The Ballymurphy Precedent will tell the real story of the shooting of 10 unarmed Catholics and the death of an 11th at the hands of the British Army in Belfast in 1971. This is a massacre that few have heard of, yet evidence suggests it was one of the most significant events in OPENING NIGHT GALA THE BALLYMURPHY PRECEDENT Director - Callum Macrae Ireland / 2018 / 1 h 46m ST MARY'S UNIVERSITY COLLEGE - 01 AUGUST / 7PM / £5 the Troubles. With the forensic accuracy of the last film, No Fire Zone, the investigation highlights this shocking episode. The film will reveal new evidence which, if it had been known, might have prevented the massacre that followed five months later on Bloody Sunday. Q&A - DIRECTOR CALLUM MACRAE
7 6 RESPECT BELFAST HUMAN RIGHTS FILM FESTIVAL CLOSING NIGHT GALA SHELTER ME: APOLLO HOUSE Director - Zahara Moufid Ireland / 2017 / 1 h 4m AN CULTÚRLANN (THEATRE) - 10 AUGUST / 7PM / £5 As the homeless problem in Ireland seemed to go unnoticed by those in power, housing activists, celebrities such as Oscar-nominated Film Director Jim Sheridan, Oscar winner singer Glen Hansard, Hozier and others came together and took the law into their own hands. They broke into and took over an empty government building - Apollo House - in Dublin City Centre and were surprised and gratified at the reaction of the public FOLLOWED BY Q&A WITH FILM DIRECTOR JIM SHERIDAN, BRENDAN OGLE AND DEAN SCURRY
9 8 RESPECT BELFAST HUMAN RIGHTS FILM FESTIVAL CHILDREN OF THE DRUM:THE LEGACY OF BLACK JOURNALISTS IN APARTHEID SOUTH AFRICA AN CULTÚRLANN (TAISCEAMAR) - 06 AUGUST / 2PM / FREE 'Children of Drum traces developments in South African journalism from the 1950s when Drum magazine covered the struggle against the racist Apartheid regime, to the political changes since then that have affected the current state of journalism in South Africa. The documentary begins with the work of pioneering investigative journalists and writers like Henry Nxumalo and Can Themba as well as photographers like Peter Magubane and Jurgen Schadeberg. It includes personal insights by other journalists who worked with the early pioneers and continued after them.
AN CULTÚRLANN (THEATRE) - 06 AUGUST / 2PM / FREE Inverting the parameters of what a road movie should be, The March of Hope, tackles the plight of refugees from the most unlikely perspective: a little yellow van.The documentary is a deeply personal and emotional perspective on the subject of human rights, and challenges the thresholds of how a humanitarian crisis can be tackled in film. Rather than becoming a film on refugees, it became a living document to the power of the human spirit in unspeakable circumstances. "The March of Hope" is a celebration of everything which makes us a human, and a stinging rebuke in film to the xenophobia growing in Europe. VOLAR (FLYING) AN CULTÚRLANN (TAISCEAMAR) - 06 AUGUST / 4PM / FREE This film gathers nine survivors of gender violence, among whom there is an architect, a university professor, a cleaning lady and a student. They all share a weekend in the countryside, in the heart of the Basque Country. That is where we gather their testimonies, their conversations on their past of violence as well as a message of hope and their experience overcoming what they had gone through.
AN CULTÚRLANN (THEATRE) - 06 AUGUST / 4PM / FREE The Jungle at Calais was the biggest refugee settlement in Western Europe. Forgotten or neglected by those responsible for protecting the lives and human rights of refugees, the burning question at The Jungle was always: "Where is everyone?" This documentary film records the facts and shows the truth, bringing us face to face with contemporary political surrealism through the sceptical reflections of refugees and volunteers and the amazing force of civil mobilisation.
Director - Bertha Gaztelumendi Spain / 2017 / 1hr 11m LA JUNGLE Director - Yves Dimant & Dani Velázquez Belguim / 2018 / 1hr 05m Director - Larry Tung US / 2017 / 58m THE MARCH OF HOPE Director - Jim Kroft & Bastian Fischer Germany / 2017 / 1hr 29m
11 10 RESPECT BELFAST HUMAN RIGHTS FILM FESTIVAL HERO STEPS AN CULTÚRLANN (TAISCEAMAR) - 06 AUGUST / 6PM / FREE 10 year old Eduardo lost a a leg in the Colombian war, however, the has not let this hold him back. In the peasant household in which he lives, the landlord named Lucio makes his life difficult at every turn. However, together with his music teacher, Eduardo and his friends will overcome several obstacles to achieve their mission, to participate in the children's soccer tournament without being discovered.
ARTICLE 18 AN CULTÚRLANN (THEATRE) - 06 AUGUST / 6PM / FREE Article 18 of the Polish Constitution talks about the protection of marriage as a union between a man and a woman. This fact has been used as a weapon by those in Poland who are opposed to formalizing same-sex unions. After a quarter century of freedom, not only are same-sex marriages still prohibited, but there hasn't been any sort of regulation of civil unions whatsoever. In his film, Bartosz Staszewski tries to find out why this is the case. ON EXILE: AN CULTÚRLANN (THEATRE) - 06 AUGUST / 8PM /£5 Q&A - DIRECTOR JOSÉ CARLOS TEIXEIRA As a quiet meditation, "On Exile" follows the moving testimonies of Muslim refugees from Syria, Iraq, Somalia and Sudan, resettled in the US. This unconventional documentary film creates intimate psychological portraits, restores the refugees' voices, and allows them full personal and political agency. As the American critic and journalist Steven Litt puts it, this is "a remarkably beautiful document that peels away layers of cliche and stereotypes to reveal the radiant humanity of Teixeira's subjects, who come from countries torn by civil war or the fight against ISIS, the Islamic State." AN CULTÚRLANN (TAISCEAMAR) - 07 AUGUST / 2PM / FREE Gilda Brasileiro discovers documents about an illegal slave-trading point in the Brazilian rainforest. Whereas none of the locals want to remember the past, the daughter of a Jewish woman and Afro-Brazilian man finds it unacceptable. Despite the abolition of the transatlantic slave trade, hundreds of thousands of enslaved Africans continued to be taken to Brazil. A strong woman goes out in search of the largest coffee-growing region in the 19th century. Director - José Carlos Teixeira US / 2017 / 1 h 10m GILDA BRASILEIRO - AGAINST OBLIVION Director - Roberto Manhães Reis & Viola Scheuerer Brazil / 2018 / 1hr 30m Director - Henry Rincón Colombia / 2016 / 1hr 30m Director - Bartosz Staszewski Poland / 2017 / 1hr 15m
13 12 RESPECT BELFAST HUMAN RIGHTS FILM FESTIVAL TRUTH DETECTIVES AN CULTÚRLANN (THEATRE) - 07 AUGUST / 4PM / FREE Almost in real time victims of war and crimes nowadays use their mobile devices to film and photograh their experiences. International investigators collect this evidence for criminal prosecution. We document their research on cultural heritage in Mali, the "Black Friday" bomb attacks in Gaza, the war in Ukraine and the search for mass graves in Columbia. "Truth Detectives" documents how new technological developments are helping to bring to justice those who violate human rights.
SUFFRAGETTE AN CULTÚRLANN (THEATRE) - 07 AUGUST / 2PM / FREE Ballybeen Women's Centre along with Footprints Women's Centre are collaborating in a cross community project and celebrating100 years of women's suffrage. This film centres on the early feminist movement striving for equality. AN CULTÚRLANN (TAISCEAMAR) - 07 AUGUST / 6PM / FREE Q&A - FILM PARTICIPANTS Examining the lives of four people who have been affected by exceptional traumatic experiences. During the conflict the community of West Belfast experienced high levels of social and economic exclusion that continues to this day. Broken Lives looks at the phenomenon of transgenerational trauma and the efforts of dedicated community workers who strive to create opportunities and inspire change for a growing number of victims.
BROKEN LIVES Director - Seán Murray Ireland / 2013 / 13m Director - Anja Reiss Germany / 2017 / 1hr 25m Director - Sarah Gavron UK / 2015 / 1hr 26m THE INVISIBLES AN CULTÚRLANN (TAISCEAMAR) - 07 AUGUST / 4PM / FREE Four young Jews survive the Nazi Terror in Berlin by becoming invisible in plain sight. Berlin, February 1943: The NS regime declares the Reich's capital "free of Jews." The Invisibles tells the stories of four of these contemporary witnesses. The dramatic re-enactments are supplemented with impressive interviews with the actual people whose lives inspired this film. The two levels blend together into an intensive, emotionally moving feature film. Director - Claus Räfle Germany / 2017 / 1hr 50m
15 14 RESPECT BELFAST HUMAN RIGHTS FILM FESTIVAL NEVER AGAIN: FORGING A CONVENTION FOR CRIMES AGAINST HUMANITY AN CULTÚRLANN (THEATRE) - 07 AUGUST / 6PM / FREE Following World War II, an international tribunal convicted Nazi leaders of crimes against humanity. Today, however, some seventy years later, the world still lacks a global treaty for the prevention and punishment of such crimes despite their ongoing perpetration. This film delivers stark testimony from survivors of these continuing crimes—as well as calls from international experts working to remedy this gap in international law and justice. TWO SHORT FILMS AN CULTÚRLANN (TAISCEAMAR) - 07 AUGUST / 8PM / FREE Two short films will be screened as part of a joint project between Pangur Bán Cultural Group and Relapse Pictures. The project is the result of a twelve week guerrilla filmmaking crash course which combined tutorials on the history of activist filmmaking with a practical hands on approach to the basics of filmmaking.
The screening will be attended by the films participants. SYRIAN STORIES AN CULTÚRLANN (THEATRE) - 07 AUGUST / 8PM / £5 What is it like to be in exile in a country that borders home? This documentary anthology, produced in workshops held in Beirut, Amman and Istanbul in 2017, reflects the diverse experiences of Syrian people displaced by the conflict. In a cinematic journey through different geographic and emotional landscapes we see how, in the words of Syrian author Yassin al-Haj Saleh, "the personal has become public and political… The public and political has become personal".
AN CULTÚRLANN (TAISCEAMAR) - 08 AUGUST / 4PM / FREE A young author who can neither walk nor speak invites us into her unique world. A world of poetry and subtlety. We discover a place where the gravity of physical existence is overcome by the weightlessness of imagination. A documentary essay about freedom and perception. SANDGIRL Director - Mark Michel Germany / 2017 / 1hr 25m Director - Leila Nadya Sadat US / 2017 / 46m Director - Pangur Bán Cultural Group. Ireland / 2018 / 45m Director - Scottish Doc Institute (Various) UK / 2017 / 1hr 16
17 16 RESPECT BELFAST HUMAN RIGHTS FILM FESTIVAL THE MAYOR'S RACE AN CULTÚRLANN (THEATRE) - 08 AUGUST / 8PM / £5 A mixed-race child, Marvin grew up with his single mother in Bristol's ghettos in the UK with prostitution, violence and poverty on a daily occurrence. Ever since, Marvin had the desire to go against the injustices he experienced and decides to run for mayor. In a tight race, he must accept his loss in front of rolling cameras. Though feeling personally ashamed, losing for him has a greater significance as the city has a history of treating its black immigrants like no other. Despite his doubts, Marvin decides to run again. Will he manage to break the circle of history and become the first mayor of African decent of a city in Europe?
BEING RACHEL AN CULTÚRLANN (TAISCEAMAR) - 08 AUGUST / 6PM / FREE Q&A -DIRECTOR RAGNAR KEIL AND WRITER JESSE HEFFRING A documentary about youth with developmental disabilities struggling to mount a play about their lives. AN CULTÚRLANN (TAISCEAMAR) - 09 AUGUST / 2PM / FREE Films for refugee children, for their friends and for everyone else. This creative documentary (episode film) without dialogue, takes the viewer on a journey into children's worlds of different countries, real and dreamed. In these cinematic miniatures, which were designed by filmmakers from countries such as Syria, Iran, Jordan, Germany and Colombia, the whole emotional range of refugee children is renegotiated.
Directors: Sandra Dajani, Nazgol Emami, Johanna Bentz, Madeleine Dallmeyer, Camilo Colmenares, Diana Menestrey, Khaled Nawal BEYOND BORDERS: STORIES OF FREEDOM & FRIENDSHIP Director - Multiple GERMANY/ 2017 / 1h 19m Director - Loraine Blumenthal Germany / 2018 / 1hr 20m Director - Ragnar Keil Canada / 2018 / 1h NEVER LEAVE ME AN CULTÚRLANN (THEATRE) - 08 AUGUST / 6PM / FREE After his mother dies, ISA (14) is sent to an orphanage for Syrian refugees in Şanlıurfa, Turkey. There he makes an uneasy friendship with AHMAD (11) and MOTAZ (10). Although the three boys are very different in their temperament and desires and not particularly fond of each other, they find a common interest: they all want to leave the orphans' home and start a new life. In face of adversity, the boys are forced to start relying on each other. The dangers that threatened to ruin their lives will give them a reason to find love, friendship and hope.
Director - Aida Begic Bosnia and Herzegovina, Turkey / 2017 / 1h 37m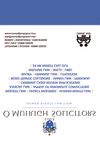 19 18 RESPECT BELFAST HUMAN RIGHTS FILM FESTIVAL START UP A WAR: PSYCOLOGY OF A CONFLICT AN CULTÚRLANN (TAISCEAMAR) - 09 AUGUST / 4PM / FREE "Start Up a War. Psychology of a conflict " is a documentary about the point of view of a psychologist, who leaves her office in order to go to a war front, in Donbass region. By understanding those mechanisms that lie behind the outbreak of a war, with unpublished images and documents, a psychological model is brought to light. POLYLAND AN CULTÚRLANN (TAISCEAMAR) - 09 AUGUST / 6PM / FREE POLYLAND gives a voice to three strong female characters from different minorities in Poland and explores the nuances of how it feels to be black, Muslim or LGBTQ+ in the most homogenous country in an ever more right - leaning Europe. All three were all born in Poland and currently are citizens of Wroclaw, the biggest city in Western Poland. Ania, Miriam and Elmelda seek to be seen, not as "the other", but as a part of Polish society. THE ACTING CLASS AN CULTÚRLANN (THEATRE) - 09 AUGUST / 6PM / FREE Q&A - DIRECTOR DEIRDRE O'NEILL CHAIRED BY DR STEVE BAKER When Tom Stocks, a young man from Bolton has to turn down a chance to study at the East 15 drama school because he cannot afford the fees, he sets up a campaign to highlight socio-economic exclusion in the arts. Director - Sara Reginella Italy / 2018 / 1hr 11m Director - Dasa Raimanova Slovakia / 2018 / 1h 11m Director - Deirdre O'Neill & Michael Wayne UK / 2017 / 1hr 18m
21 20 RESPECT BELFAST HUMAN RIGHTS FILM FESTIVAL IT STAYS WITHYOU: USE OF FORCE BY UN PEACEKEEPERS IN HAITI AN CULTÚRLANN (THEATRE) - 09 AUGUST / 8PM / £5 Q&A - DIRECTOR CAHAL MCLAUGHLIN Between 2005-2007 UN peacekeeping troops carried out several raids on Cité Soleil, a severely economically depressed neighbourhood of Port-au-Prince. Although the raids were specifically targeted against leaders of criminal gangs, scores of civilians were killed and many more injured. This film returns to Cité Soleil to examine the impact of those raids on the community and to find out how survivors of the raids have fared in the ten years since. The film is produced using participatory practices, where the survivors retain control over their own contribution and were consulted during the filmmaking process and prior to public viewing.
AN CULTÚRLANN (TAISCEAMAR) - 10 AUGUST / 2PM / FREE 'Unsung Hero – The Jack Jones Story' is a documentary on one of the greatest British figures of the past century – a man who exercised more power over government economic policy than any other trades union leader in British history. Jones took on four of the great evils of modern times: poverty, fascism, worker exploitation and pensioner poverty - and took them on with so much conviction that at one point, the public voted him the most powerful man in Britain. The life of Jack Jones mirrors the story of the 20th century - a man whose like we may never see again.
UNSUNG HERO:THE JACK JONES STORY Director - Sol Papadopoulos UK / 2018 / 1h 16m Director - Cahal McLaughlin UK / 2017 / 50m BÎR (WELL) AN CULTÚRLANN (TAISCEAMAR) - 10 AUGUST / 4PM / FREE In the 1990s many people in Kurdistan were taken into custody and interrogated under torture; their killers disposed of the bodies by throwing them out of helicopters, or burying them in acid-filled wells. Thousands were murdered/disappeared by paramilitary forces that were financed and supported by the state, though they have always stuck to the line: "We didn't do it." The documentary 'BÎR' looks at the case of seven people, including four children, who were disappeared from the town of Kerboran [Dargeçit] in 1995, and the story of their families' tireless search for their bones.
Director - Veysi Altay Turkey / 2018 / 1hr 03m
23 22 RESPECT BELFAST HUMAN RIGHTS FILM FESTIVAL SHORTS PROGRAMME 1 12 -2PM SHORTS PROGRAMME 2 2 - 4PM SHORTS PROGRAMME 3 4 - 6PM RBHRFF SHORT FILM COMPETITION An Cultúrlann (Theatre) will be hosting the RBHRFF Short Film Competition, which aims to promote a wider understanding of Human Rights subjects, such as, Immigration, Asylum, Woman's Rights, War & Conflict, Mental Health, LGBT Rights, Workers Rights, Environmental Concerns, Healthcare, Austerity & Disability Issues.
25 24 RESPECT BELFAST HUMAN RIGHTS FILM FESTIVAL WEDNESDAY 8TH AUGUST SHORTS (DRAMA) PROGRAMME 1 MAMAN SOORI'S CASE Director: Hossein Hejrati Duration: 18m. A lonely elderly woman has her living jeopardised by bad customer reviews. ANYWHERE Director: Aleksandar Aleksic Duration: 10m. An outcast is caught by a border policeman and has 15 minutes to persuade him to let him go find his outcast family before the back up arrives. LEFTOVER Director: Meric Demiray Duration: 9m. A young boy leaves home to join a peace rally. On his way, he starts to experience strange things. Images around him slowly turn into a nightmare.
BEHIND THE DOOR: JOLA'S STORY Director: Michael Adeyeye Duration: 8m. Jola has been trafficked from her home country of Nigeria since she was a child. A story of loss, struggle and liberation. WELCOME TO THE NEW WORLD Director: Anni Sultany Duration: 11m. Shot during the G-20 summit 2017 in Hamburg, Germany: a fictional dystopia, that highlights the possible long-term effects of today's decisions and politics of the nations in power. 2ND CLASS Director: Jimmy Olsson Duration: 14m. Charlotte is the new 2nd class teacher and when she is out with her friends she gets attacked by a nazi. She later discovers that one of her students is the son of that nazi. WEDNESDAY 8TH AUGUST SHORTS (DRAMA) PROGRAMME 1 INFILL & FULL SET Director: Hai Dao Duration: 14m. The story of an illegally immigrating heavily pregnant woman who is stuck between the ethical boundary of being honest and being dishonest. XAVIER Director: Giovanni Coda Duration: 8m.
April 20, 2017 - Avenue des Champs- Elysées. During an attack, police officer Xavier, among his injured fellow- officers, was shot dead. This film is a dramatisation of the open letter written by his partner, Etienne Cardlels. REPEAL Director: Karl Callan Duration: 13m. The story of 3 pregnant women and the difficulties they encounter in the face of abortion laws in Ireland. BOBBI & SHEELAGH Director: Barb Taylor Duration: 12m. Bobbi meets a mythological creature whose ancient battle for acceptance helps Bobbi overcome her own fears of being herself - a young lesbian. (Animation) XAVIER REPEAL
27 26 RESPECT BELFAST HUMAN RIGHTS FILM FESTIVAL WEDNESDAY 8TH AUGUST SHORTS (DRAMA) PROGRAMME 2 CHURCH STREET, WE WERE THERE Director: David Donar Duration: 5m. A thriving center for African- American commerce in downtown Anderson, South Carolina, from (circa) 1907 until 1980, is torn down to make way for a parking lot. (Animation) CONCRETE Director: Matthew Joblin Duration: 15m. This true story occurred in Manchester with over 30 people trafficked from Poland and housed in a derelict pub. Trapped against their will, Jani makes a brave attempt to escape.
2 BY 2 Director: Mark Playne Duration: 18m. 10 directors from 10 countries were each asked to make a film to foster peace between the Armenian & Turkish people. 2 by 2' is the British contribution to the project. THE CHAPTER OF IONELA Director: Saskia Hahn Duration: 10m Iana runs a women's shelter and helps girls like Ionela to escape from forced prostitution. Will her plan succeed this time? WEDNESDAY 8TH AUGUST SHORTS (DRAMA) PROGRAMME 2 TWO FOR ONE Director: Sol Martínez Duration: 6m. A man travels to the sea and remembers his missing wife because of the civil-military dictatorship of Argentina in 1976.
A GIRL OF NO IMPORTANCE Director: Anya Camilleri Duration: 15m. A teenager escapes from sex traffickers with her life, and finds herself in the centre of medieval Rome, unable to trust anyone. RUXI: THE ROAD TO SLAVERY: Director: Hendrik Ehlers Duration: 14m. Ruxi's parents left for England when she was very young. Since then Ruxi has looked after her Grandfather and her sister, Andrea. Just as the family fall on hard times, Ana comes into Ruxi's life, with a promise of a job in England... DON'T CALL ME BRO Director: Gina Wenzel Duration: 19m.
Cheyenne is the only girl in a boys' football gang known as "The Kick- About Crew". Boozing and violence play a central role in the life of the gang, of which Cheyenne's boyfriend, Josh, is also a member. One day a new boy with something mysterious about him appears at the pitch. CONCRETE DON'T CALL ME BRO
29 28 RESPECT BELFAST HUMAN RIGHTS FILM FESTIVAL WEDNESDAY 8TH AUGUST SHORTS (DRAMA) PROGRAMME 2 VOICES Director: Ramazan Nanayev Duration: 4m. Ramazan faces his failures, self-doubt, and depression in the form of alter egos as he struggles to find the answer to the question "Who are you?". INSTRINISIC MORAL EVIL Director: Harm Weistra Duration: 10m. A tale of identity and coming of age. Three dancers play with the viewer's perception and expectations. WEDNESDAY 8TH AUGUST SHORTS (DOCUMENTARY) PROGRAMME 3 THE OTHER SIDE Director: Erica Tucherman uration: 18m.
Through the testimonies of convicts and volunteers we build a portrait of these people, their dreams and their search for redemption, rehabilitation, and freedom while serving their sentence in a Brazilian open prison. MAHILA: A WOMAN'S MOVEMENT Director: Sabrina Varani Duration: 30m. "Mahila" introduces us to three generations of Dalit women who represent a movement that is changing the face of India. MS, MEXICO & ME Director: Calum Menzies Duration: 16m. One woman's journey from her home in the Isle of Lewis in Scotland all the way to Mexico to get stem cell treatment for her Multiple Sclerosis. REMEMBER EVERYTHING, TO NOT FORGET ANYONE Director: Paolo Caspani Duration: 3m.
October 3rd 2013: more than 500 emigrants died while attempting to reach Europe. Marco Pietrantuono, a hyperthymesiacs, recites their names. He will never forget their names, they will be remembered, thus symbolically alive, for ever. SHORTS (DOCUMENTARY) PROGRAMME 3 THE YARD Director: Elisabeth Tsouctidi Duration: 30m. Two hundred and sixty refugees, men, women, and children, were, for a variety of reasons forced to leave their homes. By different routes they reach the Refugee Reception Centre in Lavrio (Grece).
DON'T LET THEM KILL THE OLIVES TREES Director: Nejla Osseiran Duration: 6m. In June 2017, the people of Gülpınar village find out about a geothermal energy excavation in the middle of their olive groves and start a watch to prevent the machines from harming their trees. MAHILA: ... REMEMBER EVERYTHING, ... THE YARD INSTRINISIC MORAL EVIL
31 30 RESPECT BELFAST HUMAN RIGHTS FILM FESTIVAL THURSDAY 9TH AUGUST SHORTS (DOCUMENTARY) PROGRAMME 1 REFUGEE ROADS Directior: Timo Schmidt & Florian Volz Duration: 20m. Two students cycle their bikes across Europe, shooting a documentary about the journey of refugees fleeing their homes. NOTES FROM DUNBLANE Director: Kim A. Snyder Duration: 22m. Following the Sandy Hook Massacre, a priest from Dunblane, Scotland reaches out to Father Bob offering support 16 years after a school shooting in his own town. TAIWAN: LET'S GET MARRIED Director: Larry Tung Duration: 18m. A short documentary about Taiwan's quest to become Asia's first country to legalize same-sex marriage. SANCTUARY LOST Director: Lotte Manicom Duration: 10m.
Over time, South Africa's progressive refugee system has descended into a state of crisis and a main tenet of the South African constitution – freedom of movement – is set to be compromised. BEING OKEY - WHEN LOVE IS TREATED AS A CRIME Director: Nina Oppliger / Nadia Lanfranchi / Corinne Pfister Duration: 34M. Okey fled Nigeria, where homosexuality is a crime and hopes to find safety in Switzerland. The answer to his new asylum request will decide the course of his life. THURSDAY 9TH AUGUST SHORTS (DOCUMENTARY) PROGRAMME 2 BALLAD FOR SYRIA Director: Eda Elif Tibet Duration: 20m.
This self-reflective musical documentary mirrors' the life of Maisa Alhafez a musician and a Syrian refugee living in Istanbul. The film is about her longing to her loved ones as she tries to make a place for her self in the world of the displaced. REFUGEE WAVE Director: Jane Chow Duration: 15m. Meet Gulghutai. She is many things — an Afghan, a Muslim, a mother, an activist, a refugee— and she refuses to be contained. STREET WORKERS UNITE Director: Gabriel Diamond Duration: 8m. India's street vendors and rickshaw drivers are among the country's most vulnerable citizens. NIDAN is working to change all that by organizing them to stand up for their own rights and stop "feeding milk to the snake." BEE MY JOB: A STORY OF BEES AND MEN Director: Paolo Caselli & Francesco Ferri Duration: 14m. Bee My Job is a humanitarian project led by NGO Cambalache which integrates refugees like Abdul in the Italian territory, teaching them to work as beekeepers.
LITTLE REBEL Director: Aimie Vallat & Guido Ronge Duration: 10m. Isatou Jallow is a remarkable West African woman from The Gambia, and now Seattle resident. Since seeking asylum in the USA in 2012, Isatou has pursued graduate degrees at the UW Law School while she continuously advocates for women, asylees and people with disabilities.
33 32 RESPECT BELFAST HUMAN RIGHTS FILM FESTIVAL THURSDAY 9TH AUGUST SHORTS (DOCUMENTARY) PROGRAMME 2 THURSDAY 9TH AUGUST SHORTS (DOCUMENTARY) PROGRAMME 3 UNEARTHING FRANCO'S DARK LEGACY Director: Alex Casanovas Rosado Duration: 14m. More than 80 years after the start of Spanish Civil War, newly heated debates have arisen, as the relatives of those who fight against the Franco Regime are looking for their ancestors buried in mass graves. LAND OF GOOD: SEEKING ASYLUM IN GERMANY, AND FINDING HATRED Director: Ainara Tiefenthäler Duration: 14m.
Escaping violence in Libya, Abode struggles to belong in a German town that has become a flashpoint of anti-immigrant anger. TESTIMONIES OF A MASSACRE: TULA TOLI Director: Shafiur Rahman Duration: 21m. Shafiur Rahman encountered survivors from what is likely to be the worst massacre of the Rakhine crisis of 2017 - Tula Toli. The film shows distressing images from the Myanmar border as well as harrowing interviews with refugees who describe mass killings, including the killing of children, rape, and the destruction of entire villages. SIX YEAR OLD FEARS Director: Lauren Anders Brown Duration: 15m.
A short documentary featuring a six year old Syrian girl as she becomes a big sister in a refugee camp that has the best maternal mortality rate in the world. MAYA Director: Aleksei Ivanchenkov Duration: 14m. Maya keeps fighting for her right to be a woman officially. She deals with her insecurities, fear of uncertainty and the society's hostility without losing her faith and optimism. Will Maya's dream come true? FOOTPRINTS Director: Sarah Duff Duration: 23m. After centuries of oppression, the ǂKhomani San, one of the last remaining groups of South Africa's first people, have won back some of their historic homeland in the Kalahari Desert and use their ancient knowledge of nature to run a wildlife hunting ranch. TIMBO Direction: Peiman Zekavat Duration: 9m. Construction of dams by energy companies in the Brazilian Amazon would destroy the heart of the world's largest rainforest, and severely affect the community of the indigenous people in the area.
TIMBO LAND OF GOOD: ... SIX YEAR OLD FEARS
34 RESPECT BELFAST HUMAN RIGHTS FILM FESTIVAL THURSDAY 9TH AUGUST SHORTS (DOCUMENTARY) PROGRAMME 3 HUMANS Director: Alex Afshar Duration: 3m. This short film is based on a poem by Persian Poet "Nima Yushij" and reflects on refugees who have lost their lives during the attempt crossing the Mediterranean sea in hope to surviving the war and finding a better life in Europe. T(HE)Y Director: Caroline Callender & Silver Liftin Duration: 11m. Dakota Nieves and Indiana Baker explore their experiences growing up as transgender high school students in New York City.
REFUGIM BERLIN Director: Miriam Henri Duration: 10m. Four people with a refugee background reflect upon their new home away from home: Berlin. BROOKLYN LOVE TALES Director: Anthony Di Salvo Duration: 12m. A personal glimpse into the lives of three unique married couples with developmental disabilities, living in Brooklyn, NY. - the Shapiros, the Moores and the Freilichs. BROOKLYN LOVE TALES
www.nicamerahire.com info@nicamerahire.com 028 9560 9525