2019 SEED GUIDE - HEFTY BRAND SEED MAXIMIZE CROP POTENTIAL - Hefty Seed
Page content transcription
If your browser does not render page correctly, please read the page content below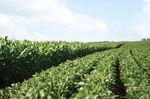 HEFTY BRAND SEED
  TABLE OF CONTENT S

   4    Hefty Brand Corn Comparison Chart
   6    SmartStax® RIB Complete® Corn Blends
   12   VT Double PRO® RIB Complete® Corn Blends
   22   Roundup Ready® Corn 2 Hybrids
   24   Hefty Brand Conventional Corn Hybrids
   28   Hefty Brand Soybeans Comparison Chart
   30   Roundup Ready 2 Xtend® Soybeans
   40   LibertyLink® Soybeans
   46   Genuity® Roundup Ready 2 Yield® Soybeans

                              Think about how much higher your yields are
                              today versus 20 years ago. Is it possible
                              yields can go up that much more in the next
                              20 years? Our job is to continue to provide
                              you with better corn and soybean seed each
                              year, as genetics and traits can help carry
                              your yields higher. Beyond that, we're here to
                              give you agronomic help with everything from
                              fertility to controlling weeds, insects, and
                              diseases.

                              Thank you for the opportunity to serve you,
                              and thank you for entrusting us with one of
                              your most important decisions each year –
                              seed selection. We take that responsibility
                              seriously, and each year we invest more time
                              and energy into finding, producing, and
                              conditioning the best seed possible for your
                              farm. Thank you again, and we hope this
                              coming growing season is your best ever!

                                AGRONOMY. ANSWERS. YIELD.

HEFTY BRAND SEED
                                          MAXIMIZE CROP POTENTIAL
                  WHY BUY HEF T Y BRAND SEED?
       There are a lot of good seed companies out there. We strive to be great!
       There are several things that add up to more profit per acre for you when
                              you plant Hefty Brand Seed.

    BEST GENETICS.                   SEED QUALITY.               AGRONOMIC TRAINING.
 We pick elite genetics from    While no seed lot is going to      The training program we use
 the best the industry has to      be perfect, we often get        for our agronomists is led by
offer. Our deep relationships     pretty close. For example,        Brian & Darren Hefty and is
with the largest breeders and    our color and shape sorters       unmatched by anyone in the
   genetic suppliers in the     we use to condition soybeans       industry. If better agronomic
 industry put you in the best    utilize the latest technology    recommendations add up to a
    position for high yield.     and produce the best seed         cost savings you never knew
                                 consistency in the industry.       existed, you may save a few
                                Another example of our seed       dollars per acre. If incredibly
                                 quality emphasis is how we       good recommendations result
                                  require our soybean seed       in a few more bushels per acre,
 GENETIC REFRESH.                growers to fertilize and take         you'll add profit by the
  We bring in new, higher        several extra steps beyond                   thousands!
 yielding lines quicker than          any other company's
 the bigger companies that         requirements to control          NEWEST TRAITS.
 get caught up in the name      weeds, insects, diseases, and         Check out our seed
recognition of popular lines.   other issues that can damage      brochure. We have more
                                 seed. The net result of the      Roundup Ready 2 Xtend®
                                system we use is great seed       varieties than companies
                                quality so you have the best     twice our size. What about
                                   possible chance for high      Enlist and future corn traits?
                                              yield.             We will have them available
                                                                 AND in the best genetics for
                                                                          your farm.
CORN HYBRID
                                                COMPARISON CHART

                                                                                          Pollination for Maturity
                                            GDU to Mid Pollination

                                                                                                                                                             Southern Leaf Blight
                                                                                                                                                                                    Northern Leaf Blight

                                                                                                                                                                                                                                                                                      Diplodia Resistance
                                                                     GDU to Black Layer
    Hefty Brand Corn #

                                                                                                                                                                                                                                                                  Stalk Anthracnose

                                                                                                                                                                                                                                                                                                                                                                   Early Plant Vigor
                                                                                                                                            Gray Leaf Spot

                                                                                                                                                                                                                                                  Southern Rust
                                                                                                                                                                                                                                    Common Rust

                                                                                                                                                                                                                                                                                                                                                                                       Silage Quality
                                                                                                                                                                                                                                                                                                                                      Stalk Rating
                                                                                                                                                                                                                                                                                                                                                     Root Rating
                                                                                                                                                                                                                                                                                                            Test Weight
                                                                                                                                                                                                                      Goss's Wilt

                                                                                                                                                                                                                                                                                                                          Staygreen
                                                                                                                                Cob Color

                                                                                                                                                                                                           Eye Spot
                                 Maturity

                                                                                                                     Ear Flex
                         Trait

   H2512                 VT2P     75         920                     1780                      E                      D         Red             8                  -                      8                  8           7             8             -                 8                   -                 10             9          10             10              9 6
   H2601                  RR2     76         940                     1870                      E                     SD         Red             7                  -                      8                  9           6             7             -                 7                   -                 10             8           8             10              9 7
   H2602                 VT2P     76         940                     1870                      E                     SD         Red             7                  -                      8                  9           6             7             -                 7                   -                 10             8           8             10              9 7
   H2801                  RR2     78         990                     1950                      E                     SD         Red             7                  -                      9                  8           6             9             -                 8                   -                  8             7           9             10              8 7
   H2802                 VT2P     78         990                     1950                      E                     SD         Red             7                  -                      9                  8           6             9             -                 8                   -                 8              7          9              10              8 7
   H2922                 VT2P     79         980                     1950                      E                     SD         Red             7                  -                      9                 8            8             7             -                 7                   -                 8              7          9               9              9 8
   H3022                 VT2P     80         990                     1960                      E                     SD         Red             7                  -                      9                 8            9             7             -                 8                   -                 8              8          9               9              9 8
   H3121                  RR2     81        1100                     1980                      M                     SD         Red             8                  -                      8                 8            8             8             -                 7                   -                 8              7          9               9              9 7
   H3122                 VT2P     81        1100                     1980                      M                     SD         Red             8                  -                      8                 8            7             8             -                 6                   -                 8              7          8               8             10 7
   H3201                  RR2     82        1000                     1980                      E                     SD         Pink            7                  -                      9                 9            8             9             -                 6                   -                 9              6          9               9             9 7
   H3202                 VT2P     82        1000                     1980                      E                     SD         Pink            7                  -                      9                 9            8             9             -                 6                   -                 9              6          9               9             9 7
   H3301                  RR2     83        1000                     2000                      E                     SF         Red             7                  -                      9                 8            6             9             -                 6                   -                 7              8          7               9             9 8
   H3302                 VT2P     83        1030                     2000                      M                     SF         Red             7                  -                      9                 8            6             9             -                 6                   -                 7              8          7               9             9 8
   H3322                 VT2P     83        1020                     2000                      E                     SF         Red             8                  -                      8                 8            8             8             -                 7                   -                 7              8          9               8             8 7
   H3502                 VT2P     85        1040                     2020                      M                     SF         Red             6                  9                      8                 9            7             8             6                 8                   -                 9              8          8              10             9 7
   H3510                 CONV     85        1040                     2150                      E                     SF         Pink            7                  -                      7                 8            8             7             7                 7                   -                 8              8          7              8              8 7
   H3521                  RR2     85        1040                     2150                      E                     SD         Red             7                  -                      8                  8           8             8             7                 5                   -                 8              8          8               9              8 7
   H3622                 VT2P     86        1050                     2180                      M                     SF         Red             7                  -                      8                 8            7             8             7                 7                   -                 7              7          8               7             10 8
   H3712                 VT2P     87        1060                     2180                      M                     SD         Red             6                  -                      8                 9            7             9             5                 8                   -                 8              9          9               8              9 9
   H3902                 VT2P     89        1070                     2200                      M                     SD         Red             7                  -                      8                 8            7             7             7                 8                   -                 7              7          8               8             10 9
   H3922                 VT2P     89        1050                     2200                      E                     SD         Red             7                  -                      8                 8            8             9             7                 8                   -                 9              8          9               9              9 7
   H4010                 CONV     90        1110                     2210                      M                     SF         Pink            7                  -                      7                 8            6             7             7                 7                   -                 8              7          7               7              8 9
   H4012                 VT2P     90        1110                     2210                      M                     SF         Red             7                  9                      9                 9            7             7             7                 8                   -                 8              8          9              10             10 8
   H4102                 VT2P     91        1110                     2210                      M                     SF         Red             7                  -                      8                 10           9             9             7                 8                   -                 8              7          8               8              8 9
   H4210                 CONV     92        1200                     2320                      L                     SF         Red             7                  -                      8                  8           7             7             7                 5                   -                 7              7          8               8              8 9
   H4222                 VT2P     92        1200                     2320                      L                     SF         Red             7                  -                      8                  8           7             7             7                 6                   -                 7              7          8               8              8 9
   H4322                 VT2P     93        1230                     2320                      M                     SF         Red             7                  -                      7                 8            8             8             7                 6                   -                 7              8          8               8              9 8
   H4324                   SS     93        1230                     2320                      M                     SF         Red             7                  -                      7                 8            8             8             7                 7                   -                 7              8          8               8              9 8
   H4402                 VT2P     94        1230                     2320                      M                     SF         Red             7                  -                      7                 9            8             9             7                 7                   -                 7              7          8               8              9 7
   H4504                   SS     95        1230                     2350                      M                     SD         Red             7                  5                      8                 9            7             9             7                 7                   -                 9              9          9               8              8 8
   H4511                  RR2     95        1250                     2380                      L                     SF         Red             7                  -                      7                 8            8             7             7                 7                   -                 7              7          8               8              8 9
   H4520                 CONV     95        1230                     2350                      M                     SF         Red             8                  -                      7                 8            9             8             7                 7                   -                 7              8          8               8             8 9
   H4521                  RR2     95        1230                     2350                      M                     SF         Red             8                  -                      7                 8            9             8             7                 6                   -                 7              8          8               8             8 9
   H4522                 VT2P     95        1230                     2350                      M                     SF         Red             8                  -                      7                 8            9             8             7                 6                   -                 7              9          8               8              8 9
   H4612                 VT2P     96        1250                     2380                      L                     SF         Red             7                  9                      8                  9           8             9             7                 9                   8                  9             8           9             10             10 7
   H4724                   SS     97        1240                     2370                      M                     SF         Red             7                  -                      7                  8           7             7             6                 8                   -                 10             8           9              8              9 9
   H4812                 VT2P     98        1240                     2370                      M                     SF         Red             7                  9                      8                  8           7             7             7                 9                   9                 10             8           9              9             10 9
   H4904                   SS     99        1245                     2400                      M                     SF         Red             7                  -                      9                  9           9             7             7                 9                   -                  9             9          10              9              9 10
   H4910                 CONV     99        1245                     2400                      M                     SF         Red             7                  -                      8                  8           9             8             7                 8                   -                  7             8           8              7              8 7
   H4912                 VT2P     99        1245                     2400                      M                     SF         Red             7                  9                      9                 10           8             7             5                 7                   -                 10             8           9              9              8 7
   Trait: VT2P – VT Double PRO® RIB Complete®, SS – SmartStax RIB Complete®, RR2 – Roundup Ready® Corn 2, DGVT2P – DroughtGard® Hybrids with VT
      Double PRO® RIB Complete®. Pollination for Maturity: E – Early; ME – Medium Early; M – Medium; ML – Medium Late. Ear Type: D – Determinate;
                              SD – Semi-Determinate; SF –Semi-Flex. Other ratings are on a 1-10 scale, with 10 being best.

4 Hefty Brand Seed | www.heftyseed.com

Pollination for Maturity
                                          GDU to Mid Pollination

                                                                                                                                                           Southern Leaf Blight
                                                                                                                                                                                  Northern Leaf Blight

                                                                                                                                                                                                                                                                                    Diplodia Resistance
                                                                   GDU to Black Layer
 Hefty Brand Corn #

                                                                                                                                                                                                                                                                Stalk Anthracnose

                                                                                                                                                                                                                                                                                                                                                                 Early Plant Vigor
                                                                                                                                          Gray Leaf Spot

                                                                                                                                                                                                                                                Southern Rust
                                                                                                                                                                                                                                  Common Rust

                                                                                                                                                                                                                                                                                                                                                                                     Silage Quality
                                                                                                                                                                                                                                                                                                                                    Stalk Rating
                                                                                                                                                                                                                                                                                                                                                   Root Rating
                                                                                                                                                                                                                                                                                                          Test Weight
                                                                                                                                                                                                                    Goss's Wilt

                                                                                                                                                                                                                                                                                                                        Staygreen
                                                                                                                              Cob Color

                                                                                                                                                                                                         Eye Spot
                               Maturity

                                                                                                                   Ear Flex
                       Trait

H4922                  VT2P     99        1245                     2400                     M                      SF         Red             7               - 7                                          8          8              7              6                9                   -                  9 8 9 8                                                 9                    9
H5003                 DGVT2P   100        1250                     2420                     M                      SF         Red             7               9 8                                          9          9              9              7                8                   8                  7 8 10 9                                               10                    8
H5010                  CONV    100        1250                     2420                     M                      SF         Pink            8               - 8                                          8          7              7              7                7                   -                  8 7 7 9                                                 8                    8
H5011                   RR2    100        1250                     2420                     M                      SF         Pink            8               - 8                                          8          7              7              7                6                   -                  8 7 7 10                                                8                    8
H5020                  CONV    100        1250                     2420                     M                      SF         Red             7               - 7                                          8          7              7              7                8                   -                  8 8 7 8                                                 8                    7
H5024                    SS    100        1250                     2420                     M                      SD         Red             7               9 7                                          8         10              7              7                8                   9                  9 7 8 9                                                 8                    8
H5102                  VT2P    101        1210                     2430                     M                      SD         Red             7               - 8                                          9          9              8              5                9                   -                  8 8 9 10                                                8                    7
H5104                    SS    101        1210                     2430                     M                      SD         Red             7               - 8                                          9          9              8              5                9                   -                  8 8 9 10                                                8                    7
H5114                    SS    101        1215                     2430                     M                      SF         Red             7               9 9                                         10          8              7              5                7                   -                 10 8 9 9                                                 8                    7
H5212                  VT2P    102        1215                     2440                     M                      SF         Pink            7               9 8                                          9          9              8              6                7                   8                  8 9 9 9                                                10                    8
H5214                    SS    102        1215                     2440                     M                      SF         Red             7               9 8                                          9          9              8              6                9                   8                  8 9 9 9                                                10                    8
H5302                  VT2P    103        1220                     2440                      L                     SF         Red             6              10 8                                          9          8              9              8                7                   9                  8 6 7 9                                                 8                    7
H5320                  CONV    103        1210                     2440                      E                     SF         Red             7               - 8                                          8          8              8              7                8                   -                  7 9 7 8                                                 8                    7
H5410                  CONV    104        1300                     2440                      L                     SF         Pink            7               - 7                                          8          9              7              7                8                   -                  7 7 8 8                                                 8                    9
H5502                  VT2P    105        1225                     2450                      L                     SD         Pink            7               9 8                                          9          8              8              9                8                   8                 10 7 8 7                                                 8                    6
H5504                    SS    105        1225                     2450                      L                     SD         Pink            7               9 8                                          9          8              8              9                8                   8                 10 7 8 7                                                 8                    6
H5520                  CONV    105        1290                     2450                     M                      SF         Red             8               - 8                                          8          8              7              7                8                   -                  7 7 8 8                                                 8                    8
H5522                  VT2P    105        1250                     2480                     M                      SD         Red             7               8 7                                          8          9              7              7                7                   8                 10 9 9 8                                                 8                    7
H5524                    SS    105        1250                     2480                     M                      SD         Red             7               8 7                                          8          9              7              7                7                   8                 10 9 9 8                                                 8                    7
H5622                  VT2P    106        1290                     2480                     M                      SF         Red             8               - 8                                          8          8              7              7                8                   -                  7 7 8 8                                                 8                    9
H5624                    SS    106        1290                     2480                     M                      SF         Red             8               - 8                                          8          8              7              7                8                   -                  7 7 8 8                                                 8                    8
H5712                  VT2P    107        1230                     2480                      E                     SD         Red             8              10 9                                         10          9              9              6                8                   8                  9 9 8 8                                                 9                    9
H5804                    SS    108        1250                     2490                      E                     SD         Red             8              10 9                                         10          9              9              6                8                   8                  9 9 8 8                                                 9                    9
H5812                  VT2P    108        1260                     2500                     M                      SF         Pink            7               8 8                                          8          7              7              6                6                   8                  7 6 8 9                                                 9                    7
H5820                  CONV    108        1295                     2500                      E                     SF         Red             8               - 9                                          8          9              8              7                7                   -                  7 9 8 9                                                 8                    9
H5922                  VT2P    109        1320                     2500                     M                      SF         Red             8               - 7                                          8         8               8              7                5                   -                  7 9 7 8                                                 8                    9
H6004                    SS    110        1270                     2520                     M                      SD         Red             7              10 9                                         10         8               8              7                7                   7                  8 8 9 10                                                8                    6
H6024                    SS    110        1300                     2540                     M                      SD         Red             7               - 9                                         8          8               7              6                9                   -                  9 7 8 8                                                9                     7
H6102                  VT2P    111        1310                     2540                     M                      SF         Red             7               9 9                                          9         9               8              6                7                   8                  8 7 7 8                                                 8                    6
H6104                    SS    111        1310                     2540                     M                      SF         Red             7               9 9                                          9         9               8              6                7                   8                  8 7 7 8                                                 8                    6
H6120                  CONV    111        1310                     2540                     VE                     SD         Red             7               - 8                                          8         8               7              7                5                   -                  7 6 8 8                                                 8                    8
H6212                  VT2P    112        1320                     2600                     M                      SD         Red             8              9 9                                          8          8               7              6                8                   8                  9 8 8 9                                                9                     7
H6214                    SS    112        1320                     2600                     M                      SD         Red             7              9 9                                          8          8               7              6                8                   8                 10 8 8 9                                                9                     7
H6222                  VT2P    112        1330                     2600                     M                      SF         Red             8               - 8                                         8          7               7              7                6                   -                 8 8 8 8                                                  8                    9
H6223                 DGVT2P   112        1310                     2600                     VE                     SD         Red             7               - 8                                          8          8              7              8                7                   -                  7 6 8 8                                                 8                    8
H6324                    SS    113        1330                     2640                     M                      SF         Red             8               - 8                                          8          7              7              7                7                   -                  8 8 8 8                                                 8                    9
H6413                 DGVT2P   114        1330                     2640                     M                      SD         Pink            8              10 8                                          8         10              7              7                9                   8                  7 8 8 8                                                 8                    7
H6420                  CONV    114        1370                     2640                      L                     SF         Red             8               - 8                                          8          8              8              9                7                   -                  7 7 8 7                                                 8                    9
H6422                  VT2P    114        1325                     2640                     M                      SF         Red             7               9 9                                          8          8              7              8                7                   8                 10 7 9 9                                                10                    6
H6423                 DGVT2P   115        1320                     2640                     M                      SD         Red             8               8 10                                         8          9              7              6                8                   -                  8 9 9 9                                                 8                    8
H6424                    SS    114        1325                     2640                     M                      SF         Red             7               9 9                                          8          8              7              8                7                   8                 10 7 9 9                                                10                    6
H6502                  VT2P    115        1330                     2650                     M                      SF         Red             9              10 10                                         8          8              7              7                9                   7                 10 8 9 8                                                 8                    7
H6524                    SS    115        1320                     2650                     M                      SF         Red             7               9 9                                          8         8               7              6                8                   8                  8 7 9 9                                                 9                    7
H6525                  TCPTA   115        1250                     2650                     E                      SF         Red             8               - 9                                         8          8               7              9                8                   -                  9 10 10 10                                              9                    6
H6604                    SS    116        1380                     2700                      L                     SD         Pink            8               9 9                                          8         8               7              9                -                   8                 10 9 9 8                                                 8                    7
H6612                  VT2P    116        1345                     2700                     M                      SF         Red             8               9 9                                          8         10              7              6                8                   8                  7 8 10 9                                                9                    6
H6614                    SS    116        1345                     2700                     M                      SF         Red             8               9 9                                          8         10              7              6                8                   8                  7 8 10 9                                                9                    6
H6622                  VT2P    116        1370                     2720                     M                      SF         Red             7               - 8                                          8         8               7              7                7                   -                  8 8 8 8                                                 8                    9
H6624                    SS    116        1370                     2720                     M                      SF         Red             7               - 8                                         8          8               7              7                7                   -                  8 8 8 8                                                 8                    9
H6712                  VT2P    117        1360                     2720                     M                      SF         Red             7              9 8                                          8          8               7              8                7                   7                  9 7 8 9                                                 8                    6
H6714                    SS    117        1380                     2760                     M                      SD         Red             8              9 9                                          8          8               7              6                9                   8                 10 10 10 10                                             10                    9
H6720                  CONV    117        1370                     2760                     M                      SF         Red             7               - 8                                          8          8              7              7                7                   -                  8 8 8 8                                                 8                    9
Trait: VT2P – VT Double PRO® RIB Complete®, SS – SmartStax RIB Complete®, RR2 – Roundup Ready® Corn 2, DGVT2P – DroughtGard® Hybrids with VT
   Double PRO® RIB Complete®. Pollination for Maturity: E – Early; ME – Medium Early; M – Medium; ML – Medium Late. Ear Type: D – Determinate;
                           SD – Semi-Determinate; SF –Semi-Flex. Other ratings are on a 1-10 scale, with 10 being best.

                                                                                                                                                                                                                                                                                                                   2019 Hefty Brand Corn 5
CORN
  HEFTY BRAND SEED
   MAXIMIZE CROP POTENTIAL

             Thank you for looking at Hefty Brand Corn as an option for your farm.
            SmartStax® is one of the best trait packages in the seed industry today.
With multiple modes of action to stop a wide variety of insects including corn rootworms, chances are you have
already seen the value of this trait on your farm. Here are some management tips to ensure the best experience
from your SmartStax® choices.
  ►► Insects – Keep in mind that SmartStax® has below ground insect protection from multiple Bt traits as well as a
     higher rate of seed treatment insecticide. That may not be enough to stop heavy insect infestations. In many
     cases the bugs must take a bite out of the root before they are controlled. With many, many bites it's possible
     to see crop injury. Consider using an in-furrow insecticide as well. Products like Capture LFR have come way
     down in price in recent years and are quite affordable.
  ►► Post-emerge Weed Control – SmartStax® hybrids carry herbicide tolerance to both Liberty (glufosinate) and
     Roundup (glyphosate) offering more ways to control tough weeds.
  ►► Use a PRE – Don't skip the powerful weed control options you have for residual control. Apply them at or
     hopefully before planting.
  ►► Product Choice – If broadleaf weeds are a huge issue, choose a pre-emerge product to address those weeds
     and take many of them out before they even emerge from the soil. Products like Verdict and Resicore are great
     options, but there are many more, as well.
  ►► Multiple Effective Modes of Action – Be sure to use multiple effective modes of action each time you spray
     for weeds. For example, Status is a great post-emerge choice because of it's broad-spectrum weed control and
     two highly effective modes of action on most weeds. Avoid spraying straight Roundup® or any single mode of
     action as resistant weeds are out there and growing in severity each year.
  ►► Diseases – Watch the Hefty Brand Corn hybrid characteristics chart on pages 4 and 5 and consult the
     management tips for each hybrid. Most hybrids have one disease or another that may require extra protection
     from a fungicide. Many of the diseases will show up in fields after V8 and come during very sensitive growth
     stages. Avoid the use of surfactants or oils with your fungicide applications to protect your crop from arrested
     ear development.
The RIB Complete® versions of VT Double PRO® Corn and SmartStax® hybrids contain a 5% refuge in every bag for
corn (non-cotton) growing areas of the country. These seeds are all tolerant to Roundup (glyphosate) herbicide
and contain no Bt insect traits. The SmartStax® refuge component also carries tolerance to Liberty (glufosinate)
herbicide giving you an extra weed control option in the premium trait package. With refuge-in-a-bag, there's no
need to plant a separate/structured refuge.

H4324                  93 DAY         GDUs to Mid-Pollination: 1230
                                      Ear Type: Semi-Flex
                                                                        GDUs to Black Layer: 2320 Pollination for Maturity: Medium
                                                                          Cob Color: Red
KEY STRENGTHS                                                                                   DISEASE TOLERANCE                             AGRONOMIC RATINGS
 ■■ SmartStax version of the high-yielding H4322! Adds belowground protection to a solid all-    Gray Leaf Spot                                Test Weight
    around hybrid. Fits all soil types. Very stable plant and proven genetics.
WEAKNESSES                                                                                       NCLB                                          Staygreen
 ■■ Average tolerance to gray leaf spot and northern corn leaf blight.                           Goss's Wilt                                   Stalk Rating
MANAGEMENT TIPS                                                                                  Common Rust                                   Root Rating
 ■■ Flex ear hybrid that really responds to increased management. Great response to foliar
    fungicide and applied fertility. Makes a really nice dual purpose hybrid, as well.           Stalk Anthracnose                             Early Vigor
                                                                                                                                               Silage Quality
                                                                                                   1    2   3    4   5   6   7   8   9   10       1   2   3   4   5   6   7   8   9   10

                                                                                                                The higher the number the better the performance or rating.

      6 Hefty Brand Seed | www.heftyseed.com
H4504                   95 DAY         GDUs to Mid-Pollination: 1230
                                       Ear Type: Semi-Determinate
                                                                          GDUs to Black Layer: 2350 Pollination for Maturity: Medium
                                                                             Cob Color: Red
KEY STRENGTHS                                                                                    DISEASE TOLERANCE                              AGRONOMIC RATINGS
 ■■ Racehorse yielder! Loves your best ground and high management. Excellent late season          Gray Leaf Spot                                 Test Weight
    plant health and looks great all year long. Plant this at the end of your driveway.
WEAKNESSES                                                                                        SCLB                                           Staygreen
 ■■ Goss's Wilt is the number one watchout for this hybrid. Foliar fungal disease like Gray Leaf  NCLB                                           Stalk Rating
    Spot is number two.                                                                           Eye Spot                                       Root Rating
MANAGEMENT TIPS
 ■■ Big, beautiful hybrid your neighbors will ask about all year. Put it on your best ground and  Goss's Wilt                                    Early Vigor
    use foliar fungicides and a great fertility program to shoot for your best yields ever.       Common Rust                                    Silage Quality
                                                                                                  Stalk Anthracnose
                                                                                                    1    2   3    4    5   6   7   8   9   10      1   2   3   4   5   6   7   8   9   10

                                                                                                                 The higher the number the better the performance or rating.

H4724                   97 DAY         GDUs to Mid-Pollination: 1240
                                           Ear Type: Semi-Flex
                                                                          GDUs to Black Layer: 2370 Pollination for Maturity: Medium
                                                                               Cob Color: Red
KEY STRENGTHS                                                                                    DISEASE TOLERANCE                              AGRONOMIC RATINGS
 ■■ New yield level for sub-100 day SmartStax products! One of the highest test weight            Gray Leaf Spot                                 Test Weight
    products we've seen. Good stalks and nice drydown.
WEAKNESSES                                                                                        NCLB                                           Staygreen
 ■■ Average Goss's wilt tolerance and average fungal disease tolerance overall. Shows             Goss's Wilt                                    Stalk Rating
    sensitivity to later applications of growth regulator herbicides.                             Southern Rust                                  Root Rating
MANAGEMENT TIPS
 ■■ High yielding SmartStax product that fits on the average to above average acre. Responds      Stalk Anthracnose                              Early Vigor
    very well to starter fertilizer, soil microbial boosters, and intensive crop management                                                      Silage Quality
    including foliar fungicide use.
                                                                                                    1    2   3    4    5   6   7   8   9   10      1   2   3   4   5   6   7   8   9   10

                                                                                                                 The higher the number the better the performance or rating.

H4904                   99 DAY         GDUs to Mid-Pollination: 1245
                                       Ear Type: Semi-Flex
                                                                          GDUs to Black Layer: 2400 Pollination for Maturity: Medium
                                                                        Cob Color: Red
KEY STRENGTHS                                                                                    DISEASE TOLERANCE                              AGRONOMIC RATINGS
 ■■ Dependable hybrid for tough ground and your #1 silage option at this maturity! Big, tall,     Gray Leaf Spot                                 Test Weight
    leafy hybrid makes huge tonnage. Great stalk and root system that doesn't fall apart in
    rough conditions.                                                                             NCLB                                           Staygreen
WEAKNESSES                                                                                        Goss's Wilt                                    Stalk Rating
 ■■ Fits on the tough and variable acre, not the good ground.                                     Southern Rust                                  Root Rating
MANAGEMENT TIPS
 ■■ Give this hybrid your tough acre and watch it make you look good. This fits the bill for a    Stalk Anthracnose                              Early Vigor
    dual-purpose product that makes great silage.                                                                                                Silage Quality
                                                                                                    1    2   3    4    5   6   7   8   9   10      1   2   3   4   5   6   7   8   9   10

                                                                                                                 The higher the number the better the performance or rating.

H5024                  100 DAY         GDUs to Mid-Pollination: 1250
                                        Ear Type: Semi-Determinate
                                                                          GDUs to Black Layer: 2420 Pollination for Maturity: Medium
                                                                          Cob Color: Red
KEY STRENGTHS                                                                                    DISEASE TOLERANCE                              AGRONOMIC RATINGS
 ■■ Top-end yield and best-in-class Goss's wilt tolerance! Great test weight and diplodia         Gray Leaf Spot                                 Test Weight
    protection, too.
WEAKNESSES                                                                                        SCLB                                           Staygreen
 ■■ Only average on gray leaf spot and northern corn leaf blight.                                 NCLB                                           Stalk Rating
MANAGEMENT TIPS                                                                                   Goss's Wilt                                    Root Rating
 ■■ With parentage from the 105-110 day class on the male side, this hybrid is best used in
    zone and south. Use a medium high plant population as it responds to higher pop's. Loves Southern Rust                                       Early Vigor
    irrigation. Best placement is on average to above average ground. Responds very well to       Stalk Anthracnose                              Silage Quality
    foliar fungicides and intensive fertility management. Harvest timely as fall stalk health is
                                                                                                  Diplodia
    only average but can often be improved with K, Mn, and Cu fertility.
                                                                                                    1    2   3    4    5   6   7   8   9   10      1   2   3   4   5   6   7   8   9   10

                                                                                                                 The higher the number the better the performance or rating.

H5104                  101 DAY         GDUs to Mid-Pollination: 1210
                                         Ear Type: Semi-Determinate
                                                                          GDUs to Black Layer: 2430 Pollination for Maturity: Medium
                                                                             Cob Color: Red
KEY STRENGTHS                                                                                       DISEASE TOLERANCE                           AGRONOMIC RATINGS
 ■■ Strong all-around package! Top-end yields when planted at higher populations. Very good          Gray Leaf Spot                              Test Weight
    tolerance to Goss's Wilt. Excellent roots and stalk. Fits all soil types. Looks great all
    season long.                                                                                     NCLB                                        Staygreen
WEAKNESSES                                                                                           Eye Spot                                    Stalk Rating
 ■■ Gray Leaf Spot is a watchout and can be overcome with timely foliar fungicide applications.      Goss's Wilt                                 Root Rating
    Susceptible to injury from off-label dicamba applications.
MANAGEMENT TIPS                                                                                      Common Rust                                 Early Vigor
 ■■ This is a "go-to" hybrid with solid agronomics and high-end yield potential. Fits on all soils.  Southern Rust                               Silage Quality
    Grid or zone soil sample and manage fertility accordingly. In-season fungicide applications
                                                                                                     Stalk Anthracnose
    recommended. Plant at the higher end of your planting populations.
                                                                                                    1    2   3    4    5   6   7   8   9   10      1   2   3   4   5   6   7   8   9   10

                                                                                                                 The higher the number the better the performance or rating.

                                                                                                                      2019 SmartStax® RIB Complete® Corn Blends 7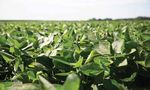 CORN
  HEFTY BRAND SEED
   MAXIMIZE CROP POTENTIAL

H5114                 101 DAY         GDUs to Mid-Pollination: 1215
                                        Ear Type: Semi-Flex
                                                                        GDUs to Black Layer: 2430 Pollination for Maturity: Medium
                                                                           Cob Color: Red
KEY STRENGTHS                                                                                     DISEASE TOLERANCE                            AGRONOMIC RATINGS
 ■■ Great looking hybrid with great standability and drought tolerance! Strong performer across Gray Leaf Spot                                  Test Weight
    all soil types with broad national placement. Very high test weight.
WEAKNESSES                                                                                         SCLB                                         Staygreen
 ■■ Average gray leaf spot rating.                                                                 NCLB                                         Stalk Rating
MANAGEMENT TIPS                                                                                    Eye Spot                                     Root Rating
 ■■ Hybrid with national placement on all soil types. Strong drought tolerance is observed
    thanks to very good stalks and roots. Handles northern corn leaf blight, eye spot, and         Goss's Wilt                                  Early Vigor
    Goss's well. Utilize fungicide applications in gray leaf spot areas. Works well in continuous  Southern Rust                                Silage Quality
    corn with fungicide use. Very close relative to H4912.
                                                                                                   Stalk Anthracnose
                                                                                                    1    2   3    4   5   6   7   8   9   10       1   2   3   4   5   6   7   8   9   10

                                                                                                                 The higher the number the better the performance or rating.

H5214                 103 DAY         GDUs to Mid-Pollination: 1215
                                      Ear Type: Semi-Flex
                                                                        GDUs to Black Layer: 2440 Pollination for Maturity: Medium
                                                                             Cob Color: Pink
KEY STRENGTHS                                                                                        DISEASE TOLERANCE                         AGRONOMIC RATINGS
 ■■ High yielding hybrid with very good tolerance to Goss's Wilt! You'll want to plant this hybrid    Gray Leaf Spot                            Test Weight
    early and feed it to push yields! Flexes well for length. Taller hybrid with very good roots and
    stalks.                                                                                           SCLB                                      Staygreen
WEAKNESSES                                                                                            NCLB                                      Stalk Rating
 ■■ Average rating for gray leaf spot.                                                                Eye Spot                                  Root Rating
MANAGEMENT TIPS
 ■■ Works best in the variable to good ground. Responds very well to added fertility. This is         Goss's Wilt                               Early Vigor
    not our lead selection for the tough ground. Did show some sensitivity to high rates of ALS       Common Rust                               Silage Quality
    herbicides, especially pre-emerge. Don't skip the pre, though, as early weed control is key
                                                                                                      Southern Rust
    with this hybrid. Responds well to foliar fungicide applications, especially in gray leaf spot
    country where fungicides are routinely used. Very close relative to H5212, but adds below         Stalk Anthracnose
    ground insect protection plus significantly improved anthracnose stalk rot tolerance.             Diplodia
                                                                                                    1    2   3    4   5   6   7   8   9   10       1   2   3   4   5   6   7   8   9   10

                                                                                                                 The higher the number the better the performance or rating.

H5504                 105 DAY         GDUs to Mid-Pollination: 1225
                                       Ear Type: Semi-Determinate
                                                                        GDUs to Black Layer: 2450 Pollination for Maturity: Late
                                                                          Cob Color: Pink
KEY STRENGTHS                                                                                    DISEASE TOLERANCE                             AGRONOMIC RATINGS
 ■■ Great yields across the Corn Belt to the East Coast! Responds well to intensive               Gray Leaf Spot                                Test Weight
    management and irrigation. Good level of tolerance to Goss's. Heavy test weight!
WEAKNESSES                                                                                        SCLB                                          Staygreen
 ■■ Gray Leaf Spot is a watchout. Smaller roots. Tall plant requires more available potassium.    NCLB                                          Stalk Rating
MANAGEMENT TIPS                                                                                   Eye Spot                                      Root Rating
 ■■ This hybrid is a winner and needs intensive management to stay that way. Manage fertility
    well with a focus on K, Cu, and Mn for stalk and root strength. Use foliar fungicides and     Goss's Wilt                                   Early Vigor
    higher populations. Harvest timely.                                                           Common Rust                                   Silage Quality
                                                                                                  Southern Rust
                                                                                                  Stalk Anthracnose
                                                                                                  Diplodia
                                                                                                    1    2   3    4   5   6   7   8   9   10       1   2   3   4   5   6   7   8   9   10

                                                                                                                 The higher the number the better the performance or rating.

H5524                 105 DAY         GDUs to Mid-Pollination: 1250
                                      Ear Type: Semi-Determinate
                                                                        GDUs to Black Layer: 2480 Pollination for Maturity: Medium
                                                                               Cob Color: Red
KEY STRENGTHS                                                                                        DISEASE TOLERANCE                         AGRONOMIC RATINGS
 ■■ Stress tolerant, high-yielding hybrid! Strong Goss's tolerance and excellent test weight.         Gray Leaf Spot                            Test Weight
    Great greensnap scores as well. SmartStax version of H5522.
WEAKNESSES                                                                                            SCLB                                      Staygreen
 ■■ Ear type has a little less flex and a medium high population is preferred.                        NCLB                                      Stalk Rating
MANAGEMENT TIPS                                                                                       Goss's Wilt                               Root Rating
 ■■ Keep the populations up over 25,000 in the stress zones and pour the coals to this hybrid
    with population, fertility, and foliar fungicides in the high-yielding ground. Excellent low-end Southern Rust                              Early Vigor
    yield stability with great upside, as well.                                                       Stalk Anthracnose                         Silage Quality
                                                                                                  Diplodia
                                                                                                    1    2   3    4   5   6   7   8   9   10       1   2   3   4   5   6   7   8   9   10

                                                                                                                 The higher the number the better the performance or rating.

      8 Hefty Brand Seed | www.heftyseed.com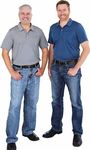 H5624                  106 DAY          GDUs to Mid-Pollination: 1290
                                        Ear Type: Semi-Flex
                                                                           GDUs to Black Layer: 2480 Pollination for Maturity: Medium
                                                                              Cob Color: Red
KEY STRENGTHS                                                                                        DISEASE TOLERANCE                              AGRONOMIC RATINGS
 ■■ Big, showy plant with flashy yields! National placement with above average disease                Gray Leaf Spot                                 Test Weight
    tolerance package. Big, girthy ears are eye-catching! Great silage potential, as well.
WEAKNESSES                                                                                            NCLB                                           Staygreen
 ■■ Average tolerance to common rust.                                                                 Goss's Wilt                                    Stalk Rating
MANAGEMENT TIPS                                                                                       Common Rust                                    Root Rating
 ■■ National placement line that fits on all soil types. Loves irrigation and works in dryland
    situations, as well. Push fertility levels as this hybrid responds well to added nutrition and    Southern Rust                                  Early Vigor
    flexes especially for girth. Foliar fungicide use is advised in areas where common rust and       Stalk Anthracnose                              Silage Quality
    other diseases are normally present.
                                                                                                        1    2   3    4    5   6   7   8   9   10      1   2   3   4   5   6   7   8   9   10

                                                                                                                     The higher the number the better the performance or rating.

H5804                  108 DAY          GDUs to Mid-Pollination: 1250
                                        Ear Type: Semi-Determinate
                                                                           GDUs to Black Layer: 2490 Pollination for Maturity: Early
                                                                           Cob Color: Red
KEY STRENGTHS                                                                                      DISEASE TOLERANCE                                AGRONOMIC RATINGS
 ■■ High yield and great dual purpose corn! Excellent defensive package as well. Very good          Gray Leaf Spot                                   Test Weight
    staygreen and test weight.
WEAKNESSES                                                                                          SCLB                                             Staygreen
 ■■ Susceptible to southern rust. Harvest at 20% moisture or greater.                               NCLB                                             Stalk Rating
MANAGEMENT TIPS                                                                                     Eye Spot                                         Root Rating
 ■■ This could be your very best yielding corn or your highest tonnage silage product. This is the
    SmartStax version of H5712. The key for grain harvest is to place it on good fertility ground Goss's Wilt                                        Early Vigor
    and feed it late. Then harvest at 20% moisture or greater. Responds well to intensive           Common Rust                                      Silage Quality
    fertility management.
                                                                                                    Southern Rust
                                                                                                      Stalk Anthracnose
                                                                                                      Diplodia
                                                                                                        1    2   3    4    5   6   7   8   9   10      1   2   3   4   5   6   7   8   9   10

                                                                                                                     The higher the number the better the performance or rating.

H6004                  110 DAY          GDUs to Mid-Pollination: 1270
                                        Ear Type: Semi-Determinate
                                                                           GDUs to Black Layer: 2520 Pollination for Maturity: Medium
                                                                           Cob Color: Red
KEY STRENGTHS                                                                                        DISEASE TOLERANCE                              AGRONOMIC RATINGS
 ■■ High population hybrid with solid agronomics and yield! Fantastic roots and stalks!               Gray Leaf Spot                                 Test Weight
    Handles most diseases very well. Good drought tolerance and test weight.
WEAKNESSES                                                                                            SCLB                                           Staygreen
 ■■ Southern Rust and Gray Leaf Spot are average. Needs high populations to win.                      NCLB                                           Stalk Rating
MANAGEMENT TIPS                                                                                       Eye Spot                                       Root Rating
 ■■ Use a higher planting population for your area and push this hybrid for top yields. Utilize
    foliar fungicides at V5 and VT to keep it clean.                                                  Goss's Wilt                                    Early Vigor
                                                                                                      Common Rust                                    Silage Quality
                                                                                                      Southern Rust
                                                                                                      Stalk Anthracnose
                                                                                                      Diplodia
                                                                                                        1    2   3    4    5   6   7   8   9   10      1   2   3   4   5   6   7   8   9   10

                                                                                                                     The higher the number the better the performance or rating.

H6024                  110 DAY          GDUs to Mid-Pollination: 1300
                                        Ear Type: Semi-Determinate
                                                                           GDUs to Black Layer: 2540 Pollination for Maturity: Medium
                                                                           Cob Color: Red
KEY STRENGTHS                                                                                     DISEASE TOLERANCE                                 AGRONOMIC RATINGS
 ■■ New SmartStax hybrid with more yield and anthracnose stalk rot tolerance! Stable               Gray Leaf Spot                                    Test Weight
    performance across environments. Loves irrigation and handles wet soils very well.
WEAKNESSES                                                                                         NCLB                                              Staygreen
 ■■ Average gray leaf spot tolerance.                                                              Goss's Wilt                                       Stalk Rating
MANAGEMENT TIPS                                                                                    Southern Rust                                     Root Rating
 ■■ Nice looking hybrid with good yields that may be a little more offensive than defensive.
    Showed a favorable response to insecticide/fungicide in-furrow. Has an advantage when          Stalk Anthracnose                                 Early Vigor
    water is not a limiting factor and even handles excess water situations better than others so                                                    Silage Quality
    it may be your better river bottom ground choice.
                                                                                                        1    2   3    4    5   6   7   8   9   10      1   2   3   4   5   6   7   8   9   10

                                                                                                                     The higher the number the better the performance or rating.

                                                                                                                          2019 SmartStax® RIB Complete® Corn Blends 9
CORN
  HEFTY BRAND SEED
   MAXIMIZE CROP POTENTIAL

H6104                  111 DAY         GDUs to Mid-Pollination: 1310
                                       Ear Type: Semi-Flex
                                                                          GDUs to Black Layer: 2540 Pollination for Maturity: Medium
                                                                           Cob Color: Red
KEY STRENGTHS                                                                                  DISEASE TOLERANCE                                 AGRONOMIC RATINGS
 ■■ SmartStax® hybrid with strong top-end yield potential! Good ear flex with nice response to  Gray Leaf Spot                                    Test Weight
    variable rate planting. Strong tolerance to Goss's and Northern Corn Leaf Blight. Responds
    well to irrigation.                                                                         SCLB                                              Staygreen
WEAKNESSES                                                                                      NCLB                                              Stalk Rating
 ■■ Southern Rust and Gray Leaf Spot tolerances are only average.                               Eye Spot                                          Root Rating
MANAGEMENT TIPS
 ■■ Closely related to H6102. Fits a wide range of soil types and planting populations.         Goss's Wilt                                       Early Vigor
    With strong ear flex, you can push it hard for more yield and see a nice return on your     Common Rust                                       Silage Quality
    investment. Responds well to starter fertilizer and in-furrow biologicals.
                                                                                                Southern Rust
                                                                                                    Stalk Anthracnose
                                                                                                    Diplodia
                                                                                                      1    2   3    4   5   6   7   8   9   10       1   2   3   4   5   6   7   8   9   10

                                                                                                                   The higher the number the better the performance or rating.

H6214                  112 DAY         GDUs to Mid-Pollination: 1320
                                       Ear Type: Semi-Flex
                                                                          GDUs to Black Layer: 2600 Pollination for Maturity: Medium
                                                                             Cob Color: Red
KEY STRENGTHS                                                                                    DISEASE TOLERANCE                               AGRONOMIC RATINGS
 ■■ Key hybrid with broad national placement! Excellent top-end yield potential with best in      Gray Leaf Spot                                  Test Weight
    class test weight. Very good stalks and roots. Improved tolerance to anthracnose stalk rot.
WEAKNESSES                                                                                        SCLB                                            Staygreen
 ■■ Average rating on gray leaf spot tolerance.                                                   NCLB                                            Stalk Rating
MANAGEMENT TIPS                                                                                   Goss's Wilt                                     Root Rating
 ■■ This hybrid has some flex to the ear and does respond well to intensive fertility and crop
    protection management. Will need a fungicide application or two to keep gray leaf spot        Southern Rust                                   Early Vigor
    away. Has a great plant structure that holds up well through the season. Prefers to stay      Stalk Anthracnose                               Silage Quality
    on the good to great soils for full yield expression. Close relative to H6212 but may retain
                                                                                                  Diplodia
    slightly more moisture at early harvest.
                                                                                                      1    2   3    4   5   6   7   8   9   10       1   2   3   4   5   6   7   8   9   10

                                                                                                                   The higher the number the better the performance or rating.

H6324                  113 DAY         GDUs to Mid-Pollination: 1330
                                       Ear Type: Semi-Flex
                                                                          GDUs to Black Layer: 2640 Pollination for Maturity: Medium
                                                                            Cob Color: Red
KEY STRENGTHS                                                                                      DISEASE TOLERANCE                             AGRONOMIC RATINGS
 ■■ Top notch yield, plant health, and test weight! National placement line with good southern      Gray Leaf Spot                                Test Weight
    and northern movement. Plant this one first and feed it to win. SmartStax version of
    H6222.                                                                                          NCLB                                          Staygreen
WEAKNESSES                                                                                          Goss's Wilt                                   Stalk Rating
 ■■ Goss's wilt.                                                                                    Common Rust                                   Root Rating
MANAGEMENT TIPS
 ■■ The one real watchout is Goss's. It may not be good enough for areas with moderate to           Southern Rust                                 Early Vigor
    heavy pressure. However, this hybrid has incredible top-end yield potential and will be         Stalk Anthracnose                             Silage Quality
    planted on a lot of acres across a big area of this country and is a favorite background for
                                                                                                      1    2   3    4   5   6   7   8   9   10       1   2   3   4   5   6   7   8   9   10
    many yield contest winners. Responds well to increased fertility and foliar fungicides.
                                                                                                                   The higher the number the better the performance or rating.

H6424                  114 DAY         GDUs to Mid-Pollination: 1325
                                         Ear Type: Semi-Flex
                                                                          GDUs to Black Layer: 2640 Pollination for Maturity: Medium
                                                                           Cob Color: Red
KEY STRENGTHS                                                                                  DISEASE TOLERANCE                                 AGRONOMIC RATINGS
 ■■ Strong hybrid that excels in the Delta. Jumps out of the ground ahead of competitors and    Gray Leaf Spot                                    Test Weight
    never looks back. Excellent test weight can be bumped with intensive fertility management.
WEAKNESSES                                                                                      SCLB                                              Staygreen
 ■■ Stalk anthracnose and gray leaf spot tolerance are average.                                 NCLB                                              Stalk Rating
MANAGEMENT TIPS                                                                                 Goss's Wilt                                       Root Rating
 ■■ This hybrid loves the Delta region but could be used outside of it, as well. It is highly
    responsive to fungicide application in-furrow and from V10 through the R stages. It also    Southern Rust                                     Early Vigor
    responds well to intensive fertility management. Be confident planting this one first in    Stalk Anthracnose                                 Silage Quality
    average to above average soils. Avoid the poor ground. H6422 is the VT2Pro version of this
                                                                                                Diplodia
    hybrid and has even more yield potential if protected.
                                                                                                      1    2   3    4   5   6   7   8   9   10       1   2   3   4   5   6   7   8   9   10

                                                                                                                   The higher the number the better the performance or rating.

      10 Hefty Brand Seed | www.heftyseed.com
H6524                  115 DAY         GDUs to Mid-Pollination: 1320
                                       Ear Type: Semi-Flex
                                                                          GDUs to Black Layer: 2650 Pollination for Maturity: Medium
                                                                              Cob Color: Red
KEY STRENGTHS                                                                                      DISEASE TOLERANCE                             AGRONOMIC RATINGS
 ■■ Compelling yields! Flies out of the ground in the spring and has very good roots and stalks     Gray Leaf Spot                                Test Weight
    through the season. Excels under irrigation in NE/KS/MO/AR/IL and beyond.
WEAKNESSES                                                                                          SCLB                                          Staygreen
 ■■ Average on gray leaf spot and needs protection from southern rust.                              NCLB                                          Stalk Rating
MANAGEMENT TIPS                                                                                     Goss's Wilt                                   Root Rating
 ■■ Plant this early on your irrigated acres and push it with fertility. You will need fungicide
    protection from a couple key diseases (GLS & SR). Plant at a medium high population for         Southern Rust                                 Early Vigor
    best results. Loves your best and most fertile soils.                                           Stalk Anthracnose                             Silage Quality
                                                                                                    Diplodia
                                                                                                      1    2   3    4   5   6   7   8   9   10       1   2   3   4   5   6   7   8   9   10

                                                                                                                   The higher the number the better the performance or rating.

H6604                  116 DAY         GDUs to Mid-Pollination: 1380
                                         Ear Type: Semi-Determinate
                                                                          GDUs to Black Layer: 2700 Pollination for Maturity: Late
                                                                            Cob Color: Pink
KEY STRENGTHS                                                                                      DISEASE TOLERANCE                             AGRONOMIC RATINGS
 ■■ All-star hybrid! High yield, strong tolerance for Southern Rust, very good standability, solid  Gray Leaf Spot                                Test Weight
    agronomic package with both roots and stalk, and top notch test weight and grain quality.
WEAKNESSES                                                                                          SCLB                                          Staygreen
 ■■ Ear placement is fairly high.                                                                   NCLB                                          Stalk Rating
MANAGEMENT TIPS                                                                                     Goss's Wilt                                   Root Rating
 ■■ Broad acre placement. Likes early planting at higher populations. Solid all-around package
    but responds well to higher levels of management including fertility and foliar fungicides.     Southern Rust                                 Early Vigor
                                                                                                    Diplodia                                      Silage Quality
                                                                                                      1    2   3    4   5   6   7   8   9   10       1   2   3   4   5   6   7   8   9   10

                                                                                                                   The higher the number the better the performance or rating.

H6614                  116 DAY         GDUs to Mid-Pollination: 1345
                                       Ear Type: Semi-Flex
                                                                          GDUs to Black Layer: 2700 Pollination for Maturity: Medium
                                                                          Cob Color: Red
KEY STRENGTHS                                                                                      DISEASE TOLERANCE                             AGRONOMIC RATINGS
 ■■ Consistently strong performance! Big yields and a solid defensive package. Broad                Gray Leaf Spot                                Test Weight
    placement across much of the southeastern quarter of the U.S. Excellent Goss's Wilt
    tolerance and greensnap rating. Fantastic stalk quality and root system, as well.               SCLB                                          Staygreen
WEAKNESSES                                                                                          NCLB                                          Stalk Rating
 ■■ Must manage for southern rust.                                                                  Goss's Wilt                                   Root Rating
MANAGEMENT TIPS
 ■■ This hybrid has a semi-flex ear and responds well to additional fertility and in-crop           Southern Rust                                 Early Vigor
    management. Handles Goss's and most other diseases very well. Has a susceptibility to           Stalk Anthracnose                             Silage Quality
    southern rust that must be managed with fungicides. Closely related to H6612.
                                                                                                    Diplodia
                                                                                                      1    2   3    4   5   6   7   8   9   10       1   2   3   4   5   6   7   8   9   10

                                                                                                                   The higher the number the better the performance or rating.

H6624                  116 DAY         GDUs to Mid-Pollination: 1370
                                        Ear Type: Semi-Flex
                                                                          GDUs to Black Layer: 2720 Pollination for Maturity: Medium
                                                                             Cob Color: Red
KEY STRENGTHS                                                                                      DISEASE TOLERANCE                             AGRONOMIC RATINGS
 ■■ Attractive plant with big time yields! Fits all soils and has good ear flex. Above average      Gray Leaf Spot                                Test Weight
    disease package. Excellent grain or silage product.
WEAKNESSES                                                                                          NCLB                                          Staygreen
 ■■ Average gray leaf spot tolerance.                                                               Goss's Wilt                                   Stalk Rating
MANAGEMENT TIPS                                                                                     Common Rust                                   Root Rating
 ■■ Place this from I-80 and all the way south and east. Great-looking hybrid through the
    season. Flexes a big ear with intensive fertility management. Quick canopy and good             Stalk Anthracnose                             Early Vigor
    husk coverage. Handles Goss's and northern corn leaf blight well, but benefits from foliar                                                    Silage Quality
    fungicides for more protection. SmartStax version of H6622.
                                                                                                      1    2   3    4   5   6   7   8   9   10       1   2   3   4   5   6   7   8   9   10

                                                                                                                   The higher the number the better the performance or rating.

H6714                  117 DAY         GDUs to Mid-Pollination: 1380
                                       Ear Type: Semi-Determinate
                                                                          GDUs to Black Layer: 2760
                                                                          Cob Color: Red
                                                                                                          Pollination for Maturity: Medium

KEY STRENGTHS                                                                                        DISEASE TOLERANCE                           AGRONOMIC RATINGS
 ■■ This is what corn should look like! Big, tall, leafy plant with excellent stalks and roots. Gets  Gray Leaf Spot                              Test Weight
    out of the ground quick and stays ahead of the competition all year. Great stay green late
    season.                                                                                           SCLB                                        Staygreen
WEAKNESSES                                                                                            NCLB                                        Stalk Rating
 ■■ Needs a higher planting population and good ground to reach its potential.                        Goss's Wilt                                 Root Rating
MANAGEMENT TIPS
 ■■ Unrelated to H6712. This is your choice for the good ground with proper fertility and             Southern Rust                               Early Vigor
    a slightly higher planting population. Meet those standards and you've got yourself a             Stalk Anthracnose                           Silage Quality
    fantastic hybrid! There's a pretty solid defensive package on all but southern rust. This is
                                                                                                      Diplodia
    a hybrid that responds very well to high intensity management with fungicides, fertility, and
    crop protection.                                                                                    1   2  3  4  5  6       7   8   9   10       1   2   3   4   5   6   7   8   9   10

                                                                                                                   The higher the number the better the performance or rating.

                                                                                                                    2019 SmartStax® RIB Complete® Corn Blends 11
CORN
      HEFTY BRAND SEED
       MAXIMIZE CROP POTENTIAL

          VT Double PRO® Corn is the most popular trait chosen by Hefty Brand Corn
        customers. Thanks for checking out these hybrids, as well as the DroughtGard®
                       Hybrids with VT Double PRO® RIB Complete®!
                Here are some tips for managing your VT Double PRO® Corn.
 First of all, follow all the management tips on page 6. They also apply to your VT Double PRO® Corn. In addition,
 here are two more to consider.
  ►► Insects – Dropping down from SmartStax® to VT Double PRO® means giving up belowground insect protection
       on pests like corn rootworm. Be sure to use a planting time insecticide like Force, Aztec, or Capture LFR, as
       there is no rescue treatment for corn rootworm.
  ►► Weed Control – If you are used to using Liberty or Roundup in SmartStax® corn, remember VT Double PRO® is
       only tolerant to Roundup®, not Liberty®.

 H2512                                  75 DAY                   GDUs to Mid-Pollination: 920
                                                                 Ear Type: Determinate
                                                                             Cob Color: Red
                                                                                                                        GDUs to Black Layer: 1780 Pollination for Maturity: Early

  KEY STRENGTHS                                                                                                                                               DISEASE TOLERANCE                                              AGRONOMIC RATINGS
   ■■ Key early hybrid with excellent plant structure! High test weight and very good early vigor.                                                             Gray Leaf Spot                                                 Test Weight
      Strong stalks and roots are the foundation to success and nice staygreen through the
      season. Fast drydown.                                                                                                                                     NCLB                                                           Staygreen
  WEAKNESSES                                                                                                                                                    Eye Spot                                                       Stalk Rating
   ■■ More of a determinate ear, so higher planting populations are recommended.                                                                                Goss's Wilt                                                    Root Rating
  MANAGEMENT TIPS
   ■■ Fits in all rotations and soil types across northern ND and MN. Keep your populations up                                                                   Common Rust                                                   Early Vigor
      toward the higher end for your area. Responds well to fertility at planting.                                                                              Stalk Anthracnose                                              Silage Quality
                                                                                                                                                                     1    2    3     4    5     6    7     8    9    10            1     2    3     4    5    6     7    8     9    10
                                                                                                                                                                                    The higher the number the better the performance or rating.

 H2602                                  76 DAY                   GDUs to Mid-Pollination: 940
                                                                 Ear Type: Semi-Determinate
                                                                              Cob Color: Red
                                                                                                                         GDUs to Black Layer: 1870 Pollination for Maturity: Early

  KEY STRENGTHS                                                                                       DISEASE TOLERANCE                                                                                                      AGRONOMIC RATINGS
   ■■ Strong performing early corn. Fast out of the ground! Very good roots and stalk. Heavy test NCLB                                                                                                                        Test Weight
      weight.
  WEAKNESSES                                                                                           Eye Spot                                                                                                                Staygreen
   ■■ Weak on Goss's Wilt. Needs a higher plant population. Sensitive to dicamba and growth            Goss's Wilt                                                                                                             Stalk Rating
      regulator pesticides.                                                                            Common Rust                                                                                                             Root Rating
  MANAGEMENT TIPS
   ■■ Strong emergence and early vigor make this an ideal candidate for northern U.S.                  Stalk Anthracnose                                                                                                       Early Vigor
      environments. Utilize in-furrow fungicides and starter fertilizer to get off to a strong start.                                                                                                                          Silage Quality
                                                                                                                                                                     1    2     3    4    5     6    7     8    9    10            1     2    3     4    5    6     7    8     9    10
                                                                                                                                                                                    The higher the number the better the performance or rating.

Monsanto Company is a member of Excellence Through Stewardship® (ETS). Monsanto products are commercialized in accordance with ETS Product Launch Stewardship Guidance, and in compliance with Monsanto's Policy for Commercialization of Biotechnology-
Derived Plant Products in Commodity Crops. Only commercialized products have been approved for import into key export markets with functioning regulatory systems. Any crop or material produced from this product can only be exported to, or used, processed or sold in
countries where all necessary regulatory approvals have been granted. It is a violation of national and international law to move material containing biotech traits across boundaries into nations where import is not permitted. Growers should talk to their grain handler or product
purchaser to confirm their buying position for this product. Growers should refer to http://www.biotradestatus.com/ for any updated information on import country approvals. Excellence Through Stewardship® is a registered trademark of Biotechnology Industry
Organization.
B.t. products may not yet be registered in all states. Check with your Monsanto representative for the registration status in your state.
IMPORTANT IRM INFORMATION: RIB Complete® corn blend products do not require the planting of a structured refuge except in the Cotton-Growing Area where corn earworm is a significant pest. SmartStax® RIB Complete® corn blend is not allowed to be sold for planting in
the Cotton-Growing Area. See the IRM/Grower Guide for additional information. Always read and follow IRM requirements.
DroughtGard® Hybrids with RIB Complete® corn blend the refuge seed may not always contain DroughtGard® Hybrids trait.

 Acceleron®, DroughtGard®, Genuity®, RIB Complete and Design®, RIB Complete®, Roundup Ready 2 Technology and Design®, Roundup Ready®, Roundup®, SmartStax®, TreceptaTM, TreceptaTM RIB Complete®, VT Double PRO®, and VT Triple PRO® are trademarks of Monsanto
 Technology LLC. LibertyLink® and the Water Droplet Design® are registered trademarks of Bayer. Herculex® is a registered trademark of Dow AgroSciences LLC. Respect the Refuge and Corn Design® and Respect the Refuge® are registered trademarks of National Corn Growers
 Association. All other trademarks are the property of their respective owners.

            12 Hefty Brand Seed | www.heftyseed.com
H2802                   78 DAY         GDUs to Mid-Pollination: 990
                                          Ear Type: Semi-Determinate
                                                                          GDUs to Black Layer: 1950 Pollination for Maturity: Early
                                                                              Cob Color: Red
KEY STRENGTHS                                                                                     DISEASE TOLERANCE                              AGRONOMIC RATINGS
 ■■ High yield potential with great roots. Early flower leads to fast drydown. Handles variable    NCLB                                           Test Weight
    soils and responds very well to intensive management.
WEAKNESSES                                                                                         Eye Spot                                       Staygreen
 ■■ Weak on Goss's Wilt. Do not spray dicamba late. Keep planting populations high to push         Goss's Wilt                                    Stalk Rating
    for yield.                                                                                     Common Rust                                    Root Rating
MANAGEMENT TIPS
 ■■ Very strong performer for its maturity. Likes higher populations for the area and good         Stalk Anthracnose                              Early Vigor
    fertility to really shine. Excellent late season plant health leads to fast drydown and top                                                   Silage Quality
    yields.
                                                                                                     1    2    3    4   5   6   7   8   9   10       1   2   3   4   5   6   7   8   9   10
                                                                                                                   The higher the number the better the performance or rating.

H2922                   79 DAY         GDUs to Mid-Pollination: 980
                                       Ear Type: Semi-Determinate
                                                                          GDUs to Black Layer: 1950 Pollination for Maturity: Early
                                                                           Cob Color: Red
KEY STRENGTHS                                                                                      DISEASE TOLERANCE                             AGRONOMIC RATINGS
 ■■ Strong yielder with quick drydown. Fits well in Minnesota and all the way west into             NCLB                                          Test Weight
    Montana. Fast emergence in the spring with very stable roots and stalks through the
    season.                                                                                         Goss's Wilt                                   Staygreen
WEAKNESSES                                                                                          Stalk Anthracnose                             Stalk Rating
 ■■ Could use some more flex for the sub-20,000 population areas.                                                                                 Root Rating
MANAGEMENT TIPS
 ■■ This hybrid can handle the variable ground well and adds great lower-end yield stability (i.e.                                                Early Vigor
    it won't make you look bad). Performs best when populations are above 25,000, which can                                                       Silage Quality
    also be said for most hybrids. It's corn that will stand much better than most other 79 day
                                                                                                      1   2  3  4  5  6         7   8   9   10       1   2   3   4   5   6   7   8   9   10
    hybrids out there. Plant it with confidence.
                                                                                                                   The higher the number the better the performance or rating.

H3022                   80 DAY         GDUs to Mid-Pollination: 990
                                       Ear Type: Semi-Determinate
                                                                          GDUs to Black Layer: 1960 Pollination for Maturity: Early
                                                                         Cob Color: Red
KEY STRENGTHS                                                                                     DISEASE TOLERANCE                              AGRONOMIC RATINGS
 ■■ Racehorse hybrid with a really good stalk and roots to boot! Handles Goss's Wilt and           NCLB                                           Test Weight
    anthracnose well.
WEAKNESSES                                                                                         Goss's Wilt                                    Staygreen
 ■■ Likes a little higher population.                                                              Stalk Anthracnose                              Stalk Rating
MANAGEMENT TIPS                                                                                                                                   Root Rating
 ■■ Plant this at the upper end of your plant population range and watch it run! Can handle
    your variable ground but loves good soil. Responds well to intensive fertility management,                                                    Early Vigor
    especially with phosphorus and zinc.                                                                                                          Silage Quality
                                                                                                     1    2    3    4   5   6   7   8   9   10       1   2   3   4   5   6   7   8   9   10
                                                                                                                   The higher the number the better the performance or rating.

H3122                   81 DAY         GDUs to Mid-Pollination: 1100
                                       Ear Type: Semi-Determinate
                                                                          GDUs to Black Layer: 1980 Pollination for Maturity: Medium
                                                                            Cob Color: Red
KEY STRENGTHS                                                                                    DISEASE TOLERANCE                               AGRONOMIC RATINGS
 ■■ The first hybrid out of the ground! Excellent seedling vigor gives this hybrid a jump on the  Gray Leaf Spot                                  Test Weight
    competition. Great yield performance! Loves to be pushed with fertility and population.
WEAKNESSES                                                                                        NCLB                                            Staygreen
 ■■ Average Goss's tolerance.                                                                     Goss's Wilt                                     Stalk Rating
MANAGEMENT TIPS                                                                                   Common Rust                                     Root Rating
 ■■ Here's the hybrid for your good ground that can push for the next yield level. Responds very
    well to intensive fertility management especially with good phosphorus, potassium, sulfur,    Stalk Anthracnose                               Early Vigor
    and zinc levels.                                                                                1   2  3  4  5  6           7   8   9   10       1   2   3   4   5   6   7   8   9   10
                                                                                                                   The higher the number the better the performance or rating.

H3202                   82 DAY         GDUs to Mid-Pollination: 1000
                                       Ear Type: Semi-Determinate
                                                                          GDUs to Black Layer: 1980 Pollination for Maturity: Early
                                                                           Cob Color: Pink
KEY STRENGTHS                                                                                     DISEASE TOLERANCE                              AGRONOMIC RATINGS
 ■■ Shorter plant type that puts its energy into yield and test weight. Very early flowering. Use  NCLB                                           Test Weight
    this as your full season hybrid. Stands well into harvest. Strong disease tolerance package.
WEAKNESSES                                                                                         Eye Spot                                       Staygreen
 ■■ Drydown is a little slower to due generally heavy test weight. Some prefer taller plants for   Goss's Wilt                                    Stalk Rating
    dual purpose use.                                                                              Common Rust                                    Root Rating
MANAGEMENT TIPS
 ■■ Agronomic characteristics and disease tolerance levels lead to wide placement for this very Stalk Anthracnose                                 Early Vigor
    good hybrid. Stands well to allow for proper drydown at harvest.                                                                              Silage Quality
                                                                                                     1    2    3    4   5   6   7   8   9   10       1   2   3   4   5   6   7   8   9   10
                                                                                                                   The higher the number the better the performance or rating.

H3302                   83 DAY         GDUs to Mid-Pollination: 1030
                                       Ear Type: Semi-Flex
                                                                          GDUs to Black Layer: 2000 Pollination for Maturity: Medium
                                                                        Cob Color: Red
KEY STRENGTHS                                                                                     DISEASE TOLERANCE                              AGRONOMIC RATINGS
 ■■ Tough hybrid that outpaces competition in drought environments. Handles lower                  Gray Leaf Spot                                 Test Weight
    populations well with good ear flex. Quick out of the ground!
WEAKNESSES                                                                                         NCLB                                           Staygreen
 ■■ Weak on Goss's Wilt and stalk anthracnose. Not a good fit for continuous corn.                 Eye Spot                                       Stalk Rating
MANAGEMENT TIPS                                                                                    Goss's Wilt                                    Root Rating
 ■■ Place this hybrid as your medium to full season hybrid. Shines on the tough ground. Very
    good roots help it hold on in droughty conditions.                                             Common Rust                                    Early Vigor
                                                                                                   Stalk Anthracnose                              Silage Quality
                                                                                                     1    2    3    4   5   6   7   8   9   10       1   2   3   4   5   6   7   8   9   10
                                                                                                                   The higher the number the better the performance or rating.

                                                                                                              2019 VT Double PRO® RIB Complete® Corn Blends 13
CORN
  HEFTY BRAND SEED
   MAXIMIZE CROP POTENTIAL

H3322                   83 DAY          GDUs to Mid-Pollination: 1020
                                          Ear Type: Semi-Flex
                                                                            GDUs to Black Layer: 2000 Pollination for Maturity: Early
                                                                             Cob Color: Red
KEY STRENGTHS                                                                                     DISEASE TOLERANCE                        AGRONOMIC RATINGS
 ■■ "The Grinder" takes on tough soils, tough conditions, and even tough diseases and out-         Gray Leaf Spot                            Test Weight
    yields the rest. Strong Goss's Wilt and northern corn leaf blight tolerance. Versatile hybrid
    that fits across all acres.                                                                    NCLB                                      Staygreen
WEAKNESSES                                                                                         Goss's Wilt                               Stalk Rating
 ■■ Average test weight.                                                                           Common Rust                               Root Rating
MANAGEMENT TIPS
 ■■ This is a "place anywhere" kind of hybrid that does respond well to increased management       Stalk Anthracnose                         Early Vigor
    including precision fertility, fungicide applications, increased planting populations, and       1   2  3   4  5   6   7   8 9 10           1   2   3  4  5    6   7           8   9   10
    even narrow row spacings. Works well even in continuous corn situations with in-furrow                    The higher the number the better the performance or rating.
    insecticide.

H3502                   85 DAY          GDUs to Mid-Pollination: 1040
                                       Ear Type: Semi-Flex
                                                                            GDUs to Black Layer: 2020 Pollination for Maturity: Medium
                                                                            Cob Color: Red
KEY STRENGTHS                                                                                   DISEASE TOLERANCE                                  AGRONOMIC RATINGS
 ■■ Strong 85 day hybrid with good early season vigor! Excellent root system gives a great base Gray Leaf Spot                                      Test Weight
    for girthy, flex ears. Good drydown and test weight at harvest.
WEAKNESSES                                                                                       SCLB                                               Staygreen
 ■■ Average on Goss's Wilt. Some prefer taller plants for dual purpose use.                      NCLB                                               Stalk Rating
MANAGEMENT TIPS                                                                                  Goss's Wilt                                        Root Rating
 ■■ Excellent VT2P hybrid for it's maturity with better than average ear flex to take advantage
    of good conditions. Often a BIG yield advantage over competitors, especially with intensive  Southern Rust                                      Early Vigor
    management.                                                                                  Stalk Anthracnose                                  Silage Quality
                                                                                                         1   2   3    4   5   6   7   8   9   10       1   2   3   4   5   6   7   8   9   10
                                                                                                                     The higher the number the better the performance or rating.

H3622                   86 DAY          GDUs to Mid-Pollination: 1050
                                         Ear Type: Semi-Flex
                                                                            GDUs to Black Layer: 2180 Pollination for Maturity: Medium
                                                                          Cob Color: Red
KEY STRENGTHS                                                                                    DISEASE TOLERANCE                                 AGRONOMIC RATINGS
 ■■ All-around stud! High yielding corn with good dual purpose potential. Very good ear flex and Gray Leaf Spot                                     Test Weight
    excellent yield stability even in lower yielding environments. Fast emergence!
WEAKNESSES                                                                                        NCLB                                              Staygreen
 ■■ Only average on Goss's Wilt tolerance.                                                        Goss's Wilt                                       Stalk Rating
MANAGEMENT TIPS                                                                                   Common Rust                                       Root Rating
 ■■ Great hybrid to place on your tough or variable ground. It has a good level of ear flex and
    can handle a variety of planting populations. Should be one of your first hybrids out of the  Stalk Anthracnose                                 Early Vigor
    ground. Responds well to fertility and fungicide use.                                                                                           Silage Quality
                                                                                                         1   2   3    4   5   6   7   8   9   10       1   2   3   4   5   6   7   8   9   10
                                                                                                                     The higher the number the better the performance or rating.

H3712                   87 DAY          GDUs to Mid-Pollination: 1060
                                        Ear Type: Semi-Determinate
                                                                            GDUs to Black Layer: 2180 Pollination for Maturity: Medium
                                                                              Cob Color: Red
KEY STRENGTHS                                                                                         DISEASE TOLERANCE                            AGRONOMIC RATINGS
 ■■ Great top-end yield potential! Jumps out of the ground and exhibits very good plant health         Gray Leaf Spot                               Test Weight
    and staygreen throughout the season. Strong stalks holds up a very girthy ear!
WEAKNESSES                                                                                             NCLB                                         Staygreen
 ■■ Average rating on Goss's. Not for continuous corn.                                                 Eye Spot                                     Stalk Rating
MANAGEMENT TIPS                                                                                        Goss's Wilt                                  Root Rating
 ■■ Really strong top-end yields for this maturity! Fertilize for a higher yield goal and intensively
    manage this hybrid as it responds very well. Did see some response to high rates of ALS            Southern Rust                                Early Vigor
    chemistries, especially pre-emerge. Avoid ALS chemistries, but don't skip the pre as yield is Stalk Anthracnose                                 Silage Quality
    determined early with this hybrid as it flexes for girth often to 20 kernels around!
                                                                                                         1   2   3    4   5   6   7   8   9   10       1   2   3   4   5   6   7   8   9   10
                                                                                                                     The higher the number the better the performance or rating.

H3902                   89 DAY          GDUs to Mid-Pollination: 1070
                                       Ear Type: Semi-Determinate
                                                                            GDUs to Black Layer: 2200 Pollination for Maturity: Medium
                                                                            Cob Color: Red
KEY STRENGTHS                                                                                       DISEASE TOLERANCE                              AGRONOMIC RATINGS
 ■■ Hammers the competition with big yields! Plant this variety first as it has excellent early      Gray Leaf Spot                                 Test Weight
    vigor. Strong roots and stalk. Loves placement on average to better ground.
WEAKNESSES                                                                                           NCLB                                           Staygreen
 ■■ Goss's Wilt and Gray Leaf Spot tolerance are only average. Average test weight.                  Eye Spot                                       Stalk Rating
MANAGEMENT TIPS                                                                                      Goss's Wilt                                    Root Rating
 ■■ Fantastic yielder that likes good ground, slightly higher populations, and a balanced fertility
    program. This has been a favorite hybrid on many farms.                                          Common Rust                                    Early Vigor
                                                                                                     Stalk Anthracnose                              Silage Quality
                                                                                                         1   2   3    4   5   6   7   8   9   10       1   2   3   4   5   6   7   8   9   10

      14 Hefty Brand Seed | www.heftyseed.com
H3922                   89 DAY          GDUs to Mid-Pollination: 1050
                                        Ear Type: Semi-Determinate
                                                                           GDUs to Black Layer: 2200 Pollination for Maturity: Early
                                                                          Cob Color: Red
KEY STRENGTHS                                                                                 DISEASE TOLERANCE                                    AGRONOMIC RATINGS
 ■■ Strong performer in the west with good roots and stalk along with Goss's Wilt protection!  Gray Leaf Spot                                       Test Weight
    Flowers early with good test weight and drydown.
WEAKNESSES                                                                                     NCLB                                                 Staygreen
 ■■ Average rating on anthracnose stalk rot. Prefers a little higher population.               Goss's Wilt                                          Stalk Rating
MANAGEMENT TIPS                                                                                Common Rust                                          Root Rating
 ■■ Good western hybrid with a solid plant structure (same female as H4102). Nice partner
    with H3902 and may have even more yield punch. Plant with a slightly above average plant Southern Rust                                          Early Vigor
    population as this hybrid responds to increased plant density.                             Stalk Anthracnose                                    Silage Quality
                                                                                                       1    2    3    4   5   6   7   8   9   10       1   2   3   4   5   6   7   8   9   10

                                                                                                                     The higher the number the better the performance or rating.

H4012                   90 DAY          GDUs to Mid-Pollination: 1110
                                        Ear Type: Semi-Flex
                                                                           GDUs to Black Layer: 2210 Pollination for Maturity: Medium
                                                                           Cob Color: Red
KEY STRENGTHS                                                                                       DISEASE TOLERANCE                              AGRONOMIC RATINGS
 ■■ Shorter hybrid with a big, girthy ear! Among the best roots and early vigor in the industry!     Gray Leaf Spot                                 Test Weight
    Exhibits a high level of anthracnose stalk rot tolerance. Strong drought tolerance.
WEAKNESSES                                                                                           SCLB                                           Staygreen
 ■■ Goss's rating is average. Not highly recommended in continuous corn.                             NCLB                                           Stalk Rating
MANAGEMENT TIPS                                                                                      Eye Spot                                       Root Rating
 ■■ Looks great in all tillage programs and soil types. Good ear flex with excellent yield
    response to intensive management, especially with P, K, and micronutrients. Sensitive to         Goss's Wilt                                    Early Vigor
    high rates of ALS herbicides and really needs a solid pre-emerge herbicide program as the        Stalk Anthracnose                              Silage Quality
    hybrid is short and there is a lot of ear flex possible.
                                                                                                       1    2    3    4   5   6   7   8   9   10       1   2   3   4   5   6   7   8   9   10
                                                                                                                     The higher the number the better the performance or rating.

H4102                   91 DAY          GDUs to Mid-Pollination: 1110
                                        Ear Type: Semi-Flex
                                                                           GDUs to Black Layer: 2210 Pollination for Maturity: Medium
                                                                           Cob Color: Red
KEY STRENGTHS                                                                                     DISEASE TOLERANCE                                AGRONOMIC RATINGS
 ■■ All around stud hybrid that can handle stressy ground. Great disease tolerance package as Gray Leaf Spot                                        Test Weight
    well as drought tolerance. Good drydown and girthy ears.
WEAKNESSES                                                                                         NCLB                                             Staygreen
 ■■ Stalk is good but not great. Late season intactness is not the best in stressy ground.         Eye Spot                                         Stalk Rating
MANAGEMENT TIPS                                                                                    Goss's Wilt                                      Root Rating
 ■■ Solid hybrid for all soil types. Great disease tolerance including Goss's Wilt. Responds very
    well to applied Potassium. Placement from Western Cornbelt to East Coast.                      Common Rust                                      Early Vigor
                                                                                                   Stalk Anthracnose                                Silage Quality
                                                                                                       1    2    3    4   5   6   7   8   9   10       1   2   3   4   5   6   7   8   9   10
                                                                                                                     The higher the number the better the performance or rating.

H4222                   92 DAY          GDUs to Mid-Pollination: 1200
                                       Ear Type: Semi-Flex
                                                                           GDUs to Black Layer: 2320 Pollination for Maturity: Late
                                                                            Cob Color: Red
KEY STRENGTHS                                                                                       DISEASE TOLERANCE                              AGRONOMIC RATINGS
 ■■ Big-time yielder! Very acre friendly hybrid that fits across your whole farm.                    Gray Leaf Spot                                 Test Weight
WEAKNESSES
 ■■ Average disease tolerance.                                                                       NCLB                                           Staygreen
MANAGEMENT TIPS                                                                                      Goss's Wilt                                    Stalk Rating
 ■■ This is the VT2 Pro version of H4210 which is a super high-yielding hybrid. The VT2 Pro          Common Rust                                    Root Rating
    version has even a little more yield! Good stress tolerance and nice ear flex for length.
    Place this anywhere and push it with fertility and intensive crop management.                    Stalk Anthracnose                              Silage Quality
                                                                                                       1    2    3    4   5   6   7   8   9   10       1   2   3   4   5   6   7   8   9   10
                                                                                                                     The higher the number the better the performance or rating.

H4322                   93 DAY          GDUs to Mid-Pollination: 1230
                                         Ear Type: Semi-Flex
                                                                           GDUs to Black Layer: 2320 Pollination for Maturity: Medium
                                                                            Cob Color: Red
KEY STRENGTHS                                                                                       DISEASE TOLERANCE                              AGRONOMIC RATINGS
 ■■ Yield winner that fits all acres! Racehorse type of yielder with stalks, roots, and defensive    Gray Leaf Spot                                 Test Weight
    traits like Goss's tolerance to fit anywhere on your farm. One of the faster out of the
    ground, as well.                                                                                 NCLB                                           Staygreen
WEAKNESSES                                                                                           Goss's Wilt                                    Stalk Rating
 ■■ Average tolerance to gray leaf spot and northern corn leaf blight.                               Common Rust                                    Root Rating
MANAGEMENT TIPS
 ■■ Flex ear hybrid that really responds to increased management. Great response to foliar           Stalk Anthracnose                              Early Vigor
    fungicide and applied fertility. Makes a really nice dual purpose hybrid as well.                                                               Silage Quality
                                                                                                       1    2    3    4   5   6   7   8   9   10       1   2   3   4   5   6   7   8   9   10
                                                                                                                     The higher the number the better the performance or rating.

H4402                   94 DAY          GDUs to Mid-Pollination: 1230
                                        Ear Type: Semi-Flex
                                                                           GDUs to Black Layer: 2320 Pollination for Maturity: Medium
                                                                           Cob Color: Red
KEY STRENGTHS                                                                                     DISEASE TOLERANCE                                AGRONOMIC RATINGS
 ■■ Yield! Yield! Yield! Place this hybrid on your best ground and watch it run. Big, girthy flex  Gray Leaf Spot                                   Test Weight
    ears. Great ROI with intensive management.
WEAKNESSES                                                                                         NCLB                                             Staygreen
 ■■ Disease package is okay, but you could benefit from a foliar fungicide. Average test weight.   Eye Spot                                         Stalk Rating
MANAGEMENT TIPS                                                                                    Goss's Wilt                                      Root Rating
 ■■ Big time top-end yielder that responds well to intensive management on your best soils.
    Plant this one first and pour the coals to it.                                                 Common Rust                                      Early Vigor
                                                                                                   Stalk Anthracnose                                Silage Quality
                                                                                                       1    2    3    4   5   6   7   8   9   10       1   2   3   4   5   6   7   8   9   10

                                                                                                                2019 VT Double PRO® RIB Complete® Corn Blends 15
CORN
  HEFTY BRAND SEED
   MAXIMIZE CROP POTENTIAL

H4522                  95 DAY        GDUs to Mid-Pollination: 1230
                                         Ear Type: Semi-Flex
                                                                       GDUs to Black Layer: 2350 Pollination for Maturity: Medium
                                                                            Cob Color: Red
KEY STRENGTHS                                                                                      DISEASE TOLERANCE                        AGRONOMIC RATINGS
 ■■ Home run hitter! Explosive yields across high and low productivity fields. Callouts include     Gray Leaf Spot                           Test Weight
    staygreen, late season intactness, and Goss's and gray leaf spot tolerance.
WEAKNESSES                                                                                          NCLB                                     Staygreen
 ■■ Northern corn leaf blight tolerance is average.                                                 Goss's Wilt                              Stalk Rating
MANAGEMENT TIPS                                                                                     Common Rust                              Root Rating
 ■■ This hybrid will flex for length and responds well to increased soil and applied fertility.
    Fungicide response is average, but improves greatly if northern corn leaf blight protection is Stalk Anthracnose                         Early Vigor
    needed. Planting time insecticide is recommended in areas of the country with moderate                                                   Silage Quality
    levels of rootworm or other soil insect pressure.
                                                                                                  1   2   3    4   5   6   7   8   9   10       1   2   3   4   5   6   7   8   9   10
                                                                                                              The higher the number the better the performance or rating.

H4612                  96 DAY        GDUs to Mid-Pollination: 1250
                                     Ear Type: Semi-Flex
                                                                       GDUs to Black Layer: 2380 Pollination for Maturity: Late
                                                                       Cob Color: Red
KEY STRENGTHS                                                                                      DISEASE TOLERANCE                        AGRONOMIC RATINGS
 ■■ Big yielder with stalks and roots to match! Excellent early vigor. Strong defensive package     Gray Leaf Spot                           Test Weight
    leads to consistently strong performance across most soil types. High level tolerance to
    anthracnose stalk rot. Handled dry soils well.                                                  SCLB                                     Staygreen
WEAKNESSES                                                                                          NCLB                                     Stalk Rating
 ■■ Only average on gray leaf spot tolerance.                                                       Eye Spot                                 Root Rating
MANAGEMENT TIPS
 ■■ Very good all-around hybrid with excellent yield potential! Ear has some flex for both length   Goss's Wilt                              Early Vigor
    and girth. Plant this one first. Will reward you for slightly higher plant population and good  Common Rust                              Silage Quality
    fertility.
                                                                                                    Southern Rust
                                                                                               Stalk Anthracnose
                                                                                               Diplodia
                                                                                                  1   2   3    4   5   6   7   8   9   10       1   2   3   4   5   6   7   8   9   10

                                                                                                              The higher the number the better the performance or rating.

H4812                  97 DAY        GDUs to Mid-Pollination: 1240
                                     Ear Type: Semi-Determinate
                                                                       GDUs to Black Layer: 2370 Pollination for Maturity: Medium
                                                                       Cob Color: Red
KEY STRENGTHS                                                                                    DISEASE TOLERANCE                          AGRONOMIC RATINGS
 ■■ Powerhouse yielder with excellent early season vigor and growth! Strong roots and stalks.     Gray Leaf Spot                             Test Weight
    High test weight.
WEAKNESSES                                                                                        SCLB                                       Staygreen
 ■■ Average Goss's wilt tolerance. Shows some sensitivity to high rates of HPPD herbicides.       NCLB                                       Stalk Rating
MANAGEMENT TIPS                                                                                   Goss's Wilt                                Root Rating
 ■■ National placement line with a fit from the Dakotas to the East Coast. Works well for silage
    or for grain. Not for use in continuous corn. Requires fungicide applications due to average Southern Rust                               Early Vigor
    ratings on other diseases like gray leaf spot. Works best in the good to great soils and in   Stalk Anthracnose                          Silage Quality
    higher fertility situations.
                                                                                                  Diplodia
                                                                                                  1   2   3    4   5   6   7   8   9   10       1   2   3   4   5   6   7   8   9   10
                                                                                                              The higher the number the better the performance or rating.

H4912                  99 DAY        GDUs to Mid-Pollination: 1245
                                     Ear Type: Semi-Flex
                                                                       GDUs to Black Layer: 2400 Pollination for Maturity: Medium
                                                                           Cob Color: Red
KEY STRENGTHS                                                                                     DISEASE TOLERANCE                         AGRONOMIC RATINGS
 ■■ Beautiful hybrid with great standability and drought tolerance! Strong performer across all    Gray Leaf Spot                            Test Weight
    soil types with broad national placement. Very high test weight.
WEAKNESSES                                                                                         SCLB                                      Staygreen
 ■■ Average gray leaf spot rating.                                                                 NCLB                                      Stalk Rating
MANAGEMENT TIPS                                                                                    Eye Spot                                  Root Rating
 ■■ Hybrid with national placement on all soil types. Strong drought tolerance is observed
    thanks to very good stalks and roots. Handles northern corn leaf blight, eye spot, and         Goss's Wilt                               Early Vigor
    Goss's well. Utilize fungicide applications in gray leaf spot areas. Works well in continuous  Southern Rust                             Silage Quality
    corn with fungicide use. Very close relative to H5114.
                                                                                                   Stalk Anthracnose
                                                                                                  1   2   3    4   5   6   7   8   9   10       1   2   3   4   5   6   7   8   9   10
                                                                                                              The higher the number the better the performance or rating.

      16 Hefty Brand Seed | www.heftyseed.com