2020 PANHELLENICPOINTER - UNIVERSITY OF GEORGIA - UGA Greek Life
Page content transcription
If your browser does not render page correctly, please read the page content below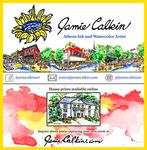 Panhellenic Executive Board
                                         WELCOME TO UGA
Dear Potential New Member:
Welcome to the University of Georgia! As the                  sorority shares common goals of sisterhood, and we are
representatives for more than 5,000 UGA sorority              all a part of Panhellenic. Involvement in a sorority can
women, we congratulate you on your acceptance and             be a positive contribution to your collegiate experience
decision to attend UGA. Your years here will include          through friendship, leadership, academics, philanthropy,
many exciting learning experiences but perhaps none           networking opportunities, and personal growth.
as well-rounded and memorable as being a member
                                                              No matter which sorority you choose, the Panhellenic
of a Greek organization. The Greek community at UGA
                                                              friendships you form will be lifelong. Beginning with
has enhanced the lives of thousands of students since
                                                              your first day as a new member, you will be part of a
1865 and can add many valuable dimensions to your
                                                              group of women with whom you can share your college
college experience.
                                                              experience. A sorority is much more than just a house
Recruitment will allow you the opportunity to meet as         to live in – it is a group of women drawn together by
many Greek women as possible and learn about each             mutual goals, trust, and respect.
organization, Panhellenic, and the Greek community.
                                                              Once again, we are pleased you have chosen to attend
In joining any sorority, you become a part of Panhellenic.    UGA. We hope you enjoy Recruitment and decide to
By considering Panhellenic as a whole, you can look at        become part of our Greek community. We wish you the
all sororities with an open mind. Please do not rule out      best in your future at the University of Georgia.
any sorority before Recruitment starts or before learning
firsthand what each sorority has to offer. After all, every                    Panhellenic Executive Board
                                                                                                                         3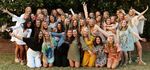 THE PANHELLENIC EXECUTIVE BOARD

         JENNINGS BRO
                          OKS                      LLASALA       JENNA WILSO
                                                                                N
                                                                                           MEREDITH PANN
                                                                                                             EK
                                    FR ANCESCA DE

         Panhellenic President         Vice President of         Vice President of           Vice President of
                                        Administration             Recruitment            Recruitment Counselors

             AVA PARISI                 HOLLY CHAFIN                         HTON               KARA REX
                                                              SARAH HOUG

      Vice President of Standards      Vice President of     Vice President of Finance       Assistant Director of
                                       Public Relations         & Correspondence           Greek Life and Advisor
                                                                                         to the Panhellenic Council

    Thank You!
    Panhellenic graciously thanks Talley Davidson for
    photographing the 2020 Panhellenic Executive Board.

4

THE PANHELLENIC COUNCIL

                                                             Every woman who joins a sorority becomes a member of Panhellenic. The
                                                             Panhellenic council is the governing body for all 19 National Panhellenic
                                                             Conference (NPC) sororities on the University of Georgia campus and unites every
                                                             sorority woman regardless of individual affiliation. Each sorority has a delegate and
                                                             an assistant delegate on the council. Together, the council members strive to unite
                                                             sorority women and strengthen their values through cooperation, common interests
                                                             and talents brought from each chapter. The council is led by seven executive board
                                                             members and the advisor who oversee all programs and activities. They work
         THE PANHELLENIC CREED                               together with the delegates to make the Greek community a positive and active
                                                             influence on the UGA campus and in the Athens community. The Panhellenic
      We, as undergraduate members of women's                council is responsible for promoting scholarship, philanthropy, personal growth,
fraternities, stand for good scholarship, for guarding       health, safety, and involvement in sorority life and the Greek community as a whole.
  of good health, for maintenance of fine standards,
and for serving, to the best of our ability, our college
                                                             Through committee work, Panhellenic provides activities and honors such
   community. Cooperation for furthering fraternity
life, in harmony with its best possibilities, is the ideal   as Panhellenic social events, philanthropy projects, and scholarship awards.
         that shall guide our fraternity activities.         Panhellenic also sponsors programs in areas such as risk management, personal
We, as fraternity women, stand for service through           safety, leadership, and new member education. The council sponsors numerous
the development of character inspired by the close           service projects and contributes financially to campus and community organizations.
contact and deep friendship of individual fraternity
                                                             Finally, the council organizes and oversees Recruitment. Thus, you are able to
 and Panhellenic life. The opportunity for wide and
 wise human service, through mutual respect and              experience what Panhellenic does firsthand.
 helpfulness, is the tenet by which we strive to live.                                                                                           5
Α          Alpha (al-fah)
                                               ΑΒΓΔΕΖΗΘΙΚΛΜΝΞΟΠΡΣΤΥΦΧΨΩ
    Β         Beta (bay-tah)

    Γ      Gamma (gam-ah)
                                                      THE GREEK DICTIONARY
    Δ          Delta (del-tah)

    E      Epsilon (ep-si-lon)    Active: A sorority woman who has been formally initiated by her chapter.
    Z          Zeta (zay-tah)     Alumna: An initiated sorority member who is no longer in college but can provide
                                  recommendations for her sorority.
    H            Eta (ay-tah)
                                  Bid: A formal invitation to join a sorority or fraternity issued by the Panhellenic Council
    Θ        Theta (thay-tah)     or by an individual sorority or fraternity.

    Ι        Iota (eye-o-tah)     Chapter: A local group of a national organization, designated by its own Greek letter
                                  name.
    K       Kappa (kap-pah)
                                  Continuous Open Bidding: An opportunity for chapters who are not at total to extend
    Λ      Lambda (lamb-da)       bids to women who did not join a sorority during Formal Recruitment.

    M              Mu (mew)       Fraternity: The name that applies to all Greek letter organizations and is characterized
                                  by a ritual, pin and strong bond of brotherhood/sisterhood.
    N               Nu (new)
                                  Gamma Chi: A sorority member who has disaffiliated during Recruitment to assist
    Ξ                 Xi (zie)    Potential New Members. Gamma Chis will be wearing blue vests during Recruitment.

    O   Omicron (omm-i-cron)      Greek: A member of a sorority or fraternity.

                                  House Director/Mother: A woman who lives in the sorority house and cares for all of the
    Π                 Pi (pie)
                                  women living in the sorority house. She plans meals and manages the house.
    Ρ               Rho (roe)     Interfraternity Council (IFC): an umbrella organization that presides over 25 men's
                                  fraternities, each of which is autonomous as a social, Greek letter society of college
    Σ        Sigma (sig-mah)
                                  men, undergraduate and alumni.
    T               Tau (taw)     Initiation: The formal ceremony which brings new members into full membership of a
                                  sorority or fraternity.
    Υ     Upsilon (oop-si-lon)
                                  Intentional Single Preference: When a PNM attends more than one Pref Round
    Φ                 Phi (fie)   event but only lists one choice on her Membership Recruitment Acceptance Binding
                                  Agreement. This is strongly discouraged as your chances of joining are severely limited.
    Χ                Chi (kie)
                                  Lavalier: A necklace with Greek letters attached to it. Sorority members usually receive
    Ψ                 Psi (sie)   their sorority's lavalier at the time of joining or after initiation.
    Ω    Omega (o-may-gah)        Legacy: A PNM whose sister, mother, or grandmother is an alumna or active member
                                  of a particular sorority. A sorority is not obligated to pledge its legacies.
6

Greek Dictionary         Α          Alpha (al-fah)

                                                                                          Β         Beta (bay-tah)

Membership Recruitment Acceptance Binding Agreement (MRABA): Also known as a              Γ      Gamma (gam-ah)
Pref Card, each PNM completes an MRABA after Pref Round to state her membership
preferences. The PNM ranks the sororities she visited during preference round and         Δ          Delta (del-tah)
signs it to state she will accept a bid from any sorority she lists. This is a binding
agreement.                                                                                E      Epsilon (ep-si-lon)

Multicultural Greek Council (MGC): An umbrella organization for UGA's 12 multicultural    Z          Zeta (zay-tah)
Greek-letter organizations, 6 sororities and 6 fraternities.
                                                                                          H            Eta (ay-tah)
Mismatch: When a PNM's name fails to match any of her sorority preferences.
                                                                                          Θ        Theta (thay-tah)
New Member: One who has been accepted as a member of a sorority or fraternity.
After a period of education about the sorority/fraternity, she/he may be initiated.       Ι        Iota (eye-o-tah)
New Member Educator: The individual who is the liaison between the new members            K       Kappa (kap-pah)
and the chapter. This individual is responsible for implementing and monitoring the new
member program and preparing the new members for initiation.                              Λ      Lambda (lamb-da)
National Panhellenic Conference (NPC): a conference body, composed of all 26              M              Mu (mew)
members of women's fraternities, each of which is autonomous as a social, Greek
letter society of college women, undergraduate and alumnae. UGA has 19 of the 26          N               Nu (new)
represented.
                                                                                          Ξ                 Xi (zie)
National Pan-Hellenic Council (NPHC): a national council body composed of the nine
historically, predominantly African American Greek letter organizations at both the       O   Omicron (omm-i-cron)
college and alumni level. UGA has seven of the nine represented.
                                                                                          Π                 Pi (pie)
Panhellenic Council: The governing body of the 19 NPC member sororities on the UGA
campus.                                                                                   Ρ               Rho (roe)
Panhellenic Exec: The seven members of Panhellenic Exec lead the UGA Panhellenic          Σ        Sigma (sig-mah)
Council. They are sorority members who have disaffiliated during Recruitment to
oversee the process. Look for members of Panhellenic Exec in red vests.                   T               Tau (taw)
Potential New Member (PNM): A woman who is participating in the Recruitment               Υ     Upsilon (oop-si-lon)
process and wishes to explore the possibilities of sorority membership.

Quota: The number of women that a sorority may pledge during Recruitment.
                                                                                          Φ                 Phi (fie)

Recommendation: A letter written by a sorority alumna introducing and recommending        Χ                Chi (kie)
a Potential New Member for membership into her sorority. Also called a rec or
reference.
                                                                                          Ψ                 Psi (sie)

Recruitment: A function whereby undergraduates interested in a sorority or fraternity     Ω    Omega (o-may-gah)
meet with the members, learn more about the organization and join a organization.                                   7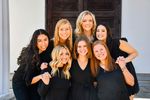 THE GREEK COMMUNITY

       Panhellenic is only a small part of the Greek community at               The Office of Greek Life provides educational initiatives designed
    UGA. The Greek community also includes the groups of the                 to challenge, support, and recognize individuals and groups
    Interfraternity Council, National Pan-Hellenic Council and the           associated with Greek organizations through leadership training,
    Multicultural Greek Council. All chapters are advised by the             academic support, community service and diversified programming.
    Greek Life Office.                                                       While the Greek Life Office staff provides advisement, support and
                                                                             assistance to our member groups as well as the four governing
       The Interfraternity Council, known as IFC, is the governing
                                                                             councils, the groups are recognized as autonomous groups, and the
    body for 25 fraternities on campus. IFC is responsible for creating
                                                                             University sets forth the rights of these groups as private, voluntary
    policies, promoting academic excellence and planning Fraternity
                                                                             social organizations. UGA and the Greek Life office are not involved
    Recruitment. The IFC executive board is comprised of members
                                                                             in membership decisions.
    from various fraternities and holds weekly meetings.
                                                                               As you can see, being a part of a sorority and Panhellenic brings
       The National Pan-Hellenic Council, known as NPHC, is
                                                                             you in contact with a diverse group of people. All four councils are
    another part of the UGA Greek community. NPHC brings unity
                                                                             part of Greek Life at UGA, and all Greeks rely on each other for
    among traditionally African-American sororities and fraternities
                                                                             support and assistance.
    on campus. NPHC is made up of seven groups: four fraternities
    and three sororities. NPHC sororities do not participate in Formal         For more information regarding UGA's Greek community, please
    Recruitment because their national policies do not permit women          contact the Greek Life Office at (706)542-4612. Details regarding all
    to join who have not begun classes or established a college grade        aspects of Greek Life and individual council and chapter information
    point average.                                                           can be found at the Greek Life website: greeklife.uga.edu
      The Multicultural Greek Council, known as MGC, our newest
    and fastest growing council, consists of 12 organizations. MGC
    serves as an umbrella organization to unify its unique fraternities
    and sororities. Together they hope to raise awareness of their
    respective cultures.

     MULTICULTURAL GREEK COUNCIL MEMBERS                INTRAFRATERNITY COUNCIL MEMBERS

               Sororities:   Fraternities:                Alpha Epsilon Pi    Phi Gamma Delta
        Alpha Sigma Rho      Lambda Phi Epsilon        Alpha Gamma Rho        Phi Kappa Psi
        Delta Phi Lambda     Lambda Theta Phi          Alpha Tau Omega        Phi Kappa Tau
        Delta Phi Omega      Lambda Upsilon Lambda          Beta Theta Pi     Pi Kappa Alpha
     Lambda Theta Alpha      Delta Epsilon Psi           Beta Upsilon Chi     Pi Kappa Phi
        Sigma Sigma Rho      Sigma Beta Rho                        Chi Phi    Phi Kappa Theta
              Theta Nu Xi    Xi Kappa                              Chi Psi    Sigma Alpha Epsilon
                                                          Delta Sigma Phi     Sigma Chi
                                                          Delta Tau Delta     Sigma Nu
    NATIONAL PAN-HELLENIC COUNCIL MEMBERS
                                                             Kappa Alpha      Sigma Phi Epsilon
                                                            Kappa Sigma       Sigma Pi
             Sororities:   Fraternities:               Lambda Chi Alpha       Tau Epsilon Phi
    Alpha Kappa Alpha      Alpha Phi Alpha                Phi Delta Theta
     Delta Sigma Theta     Omega Psi Phi
    Sigma Gamma Rho        Phi Beta Sigma
                           Kappa Alpha Psi

8
Academics                                             Leadership           K
  Academic achievement is the first and foremost       The UGA Greek community is dedicated to building
priority of all sororities. Every sorority places a     future leaders by providing a wealth of leadership
strong emphasis on creating an atmosphere                   opportunities. Membership in a Greek organization
conducive to high academic performance                         is one of the most effective ways to discover and
as well as challenging each member to                            refine your leadership potential. Within each
live up to her highest academic potential.
                                                                  chapter, members have the chance to assume
 Each sorority implements various                                 many different leadership roles ranging from
programs designed to assist members in                           Recruitment Chair to Treasurer to Social Chair
their academic pursuits. Programs range                         or even President. Within each organization,
from tutoring and study hours in the house to                anywhere from 5 to 25 different leadership positions
educational programs, awards, and incentives.             exist, all requiring different degrees of skill and
                                                      commitment. Each national organization also sponsors
 Additionally, most organizations provide financial
scholarships for members, often supported by their    leadership development programs, which may include
national organizations and local alumnae groups.      officer training programs and regional conferences.
The Panhellenic Council sponsors programs              Opportunities to learn and practice leadership stretch
designed to help chapters focus on methods of         beyond chapters. The Greek Life Office offers several
scholastic improvement and annually awards            leadership development programs such as Freshmen
several scholarships to recognize academic            Greek Leaders, Sophomore Leaders Circle, Order of
accomplishments.                                      Omega, and Junior Panhellenic. The Panhellenic Council
 Sorority women consistently achieve a                also founded the UGA Student Food Pantry in 2011 and is
higher grade point average than non-Greek             dedicated to managing and providing sorority volunteers
undergraduate women. This statistic indicates         to this valuable UGA campus resource which is available
the positive effect sororities have on women's        to all students.
academic achievement.
                                                       Beyond the Greek community, sorority women are
                                                      involved in nearly all student organizations at UGA and
                                                      can be found in leadership positions in many organizations
                                                      such as UGA Athletics, the Student Government
                                                      Association, Arch Society, University Judiciary and
                                                      Georgia Recruitment Team, just to name a few.

 Panhellenic Average GPAs
 Fall 2019:                                 3.56
 Spring 2019:                               3.52

 All-Women's Average GPA:                   3.49
                                                                                                                    9
Philanthropy          K
Sororities host a variety of fundraisers throughout the year such as meals                            Activities
on the lawn and 5K races. The money raised goes directly to the sorority's
philanthropy.                                                                      All sororities encourage members to be
Chapters also donate their time outside of their own philanthropic events.        involved in activities outside the sorority.
Members participate in a variety of University-wide and community-based           Many Greeks hold leadership positions
organizations such as the Athens Homeless Shelter, Northeast Georgia              within these organizations and can
Food Bank, and the Clarke County Mentor Program. Every year, the Greek            be found as Dawg Camp counselors,
community hosts "Trunk or Treat" and an Easter Egg Hunt for the Boys and          Orientation Leaders, and volunteering for
Girls Club of Athens.                                                             Relay for Life. In addition to organized
Sorority women actively participate in UGAMiracle events, the official            intramural sports such as flag football,
philanthropy of UGA Greek Life. Panhellenic had full sorority participation,      tennis, and soccer, there are a number
and all 19 sororities combined helped raise $1,144,453.19 for UGA Miracle,        of club teams in which women can
which benefits Children's Healthcare of Atlanta.                                  participate. UGA athletes and band
The Panhellenic Council also sponsors the UGA Student Food Pantry.                members are also members of sororities
Sorority members provide staffing and donations that serve students, faculty,     along with soccer players, cheerleaders,
and staff in need of food. Greeks feel that it is important to focus on aspects   and runners.
of life that can be improved and serving others is a small way to help.
                                                                                   Greek students are involved in the
                                                                                  more than 700 student organizations on
                                                                                  campus as well as many organizations in
                                                                                  the Athens community.They are active in
                                                                                  business fraternities, honor societies and
                                                                                  advocacy groups.
                                                                                   Greeks are an active force on campus
                                                                                  and in the community. A sorority can open
                                                                                  many doors to activities you may not
                                                                                  otherwise experience and introduce you to
                                                                                  people you might not otherwise meet.

 10
Sisterhood                                                   Socials   K
 Although each sorority is unique and has its own                               In addition to academic and leadership
special characteristics, there is a common                                         opportunities, sororities also provide
thread that unites us all – sisterhood, a                                            social programs and activities
special bond experienced among the                                                      for their members. Social
members of a sorority.                                                                    activities include formals,
                                                                                            themed socials, date nights,
 Sisterhood entails a respect for others                                                     Homecoming, and Parents
and under no circumstance will                                                                Weekends.
individual chapters, the Panhellenic
council, the Greek community or                                                              The     primary     goal
UGA tolerate any sort of hazing                                                             of every chapter is
activity. Hazing is any intentional,
negligent or reckless action, activity                                                      to bring together a
or situation, which causes another                                                          group of women and
pain, embarrassment or harassment,                                                          enhance their values and
regardless of the willingness of the                                                       traditions while building
participant.                                                                              relationships.   Diversified
                                                                                         social    programs     allow
 Sororities at UGA expect their members                                                students the opportunity to
to strive for academic achievement,                                                  develop meaningful friendships
demonstrate responsible citizenship, show                                          within chapters, the Greek
concern for the rights and needs of others and
provide leadership by promoting self-respect.                                    community and the UGA campus
                                                                             as a whole.
  Hazing has no place in sorority life and is completely
contrary to the ideals of a women's fraternal organization.    At UGA, each chapter maintains a responsible social
If you have questions or concerns regarding hazing,           policy to promote enjoyable social activities in a safe
please contact the Greek Life Office (706) 542-4612 or        environment. Alcohol is not permitted in any chapter
the Hazing/After-Hours Hotline at (706) 207-0779.             house. The University also has a closed party policy that
                                                              opposes the misuses of alcohol and maintains that all
 Additionally, the University's Non Discrimination and        chapters, individual members and guests must abide by
Anti-Harassment ("NHAD") Policy prohibits any member          state and local laws and university regulations.
of the UGA community from engaging in harassment,
including sexual misconduct, and discrimination against        All chapters work to foster a better understanding
others within the University community, and includes          of social responsibility and alcohol education for their
instructions for making a complaint. The full NDHA
policy is available at http://eoo.uga.edu/policies/non-       members. Panhellenic is committed to helping its
discrimination-anti-harrassment-policy                        organizations maintain balanced social programs, which
                                                              contribute to personal development and do not detract
                                                              from the University's educational mission. The social
                                                              opportunities are varied and endless. There is always
                                                              something to do when you are part of Greek Life at
                                                              UGA.

                                                                                                                        11
a

                                                                              a
                                                                         a
                                                                              a
                                                                              a
         a

                                                                              a
         a

                                                                              a
     a
         a

                                                                              a
         a

         a

                                                                              a
         a

                                                   GAMMA CHIS
 Recruitment is exciting and memorable but can also              You will be able to identify Gamma Chis by the blue
be hectic and emotional. From the start of Recruitment,         vests each of them wears during Recruitment. You will
you will be assigned a Gamma Chi (also known as a               have daily meetings with your Gamma Chi to review the
Recruitment Counselor) along with 17 to 20 other Potential      day's activities and to receive additional information.
New Members. Your Gamma Chi is prepared to help you
in any way. Although she is a member of a sorority, she has      Your Gamma Chi went through an extensive training
disaffiliated from her personal sorority and is representing    program to quality her for this position. Most importantly,
the Panhellenic Council during Recruitment Week.                she is an impartial listener. She will be your friend who
                                                                will share in your joys and show concern in your anxieties
 Each Gamma Chi has promised not to reveal her sorority         and is always willing to talk about what you are feeling
affiliation in order to give unbiased advice. Although it is    and experiencing.
sometimes tempting to know which sorority your Gamma
Chi is a member of, please do not ask her or make                Your Gamma Chi can help you make your Recruitment
extreme efforts to find out. Also, if you know which sorority   experience even more exciting and enjoyable. Never
a Gamma Chi is a member of do not reveal her affiliation.       hesitate to ask her anything. She is a vital link between
All of the Gamma Chis and Panhellenic Exec will reveal          you and the Greek community, so get to know her!
their sorority affiliations on Bid Day.

12
WHAT        to Expect
                                                                      Round One      K
Round One – Water Parties:
During Round One, you will visit all 19 sororities for 20 minutes
each over the course of 2 days. These events are intended to
introduce you to every chapter before you begin to make any
decisions. Each event will begin with the chapter members
performing loud, enthusiastic chants and cheers. Don't be
intimated by the noise; the chapter members are simply
excited to meet you! After these cheers, you will spend the
remainder of the party meeting different sisters and talking
to sorority members about yourself. You may get tired of
repeating information about yourself, your hometown, your
interests, etc., but each house is a new group of women that
wants to meet you. Also, don't hesitate to ask the sorority
women questions about themselves or the chapter.

In terms of what to wear, casual skirts and dresses are
appropriate for Round One. Because Round One occurs
over 2 days, feel free to wear the same thing for both days
or wear two separate outfits—either option is acceptable.
Lightweight materials are a necessity because of the
hot weather. You will be walking the majority of the day;
therefore, sandals and flats are highly recommended; heels           Round One
are strongly discouraged. The most important thing is to
make sure you feel comfortable and confident.                       WHAT   to Wear

                                                                                         13
Round Two   K                                      WHAT          to Expect

                           Round Two – Philanthropy:
                           Round Two events are focused on each chapter's
                           philanthropy and campus involvement. Events are 25
                           minutes in length, and if invited, you may attend up to 14
                           events. At each house, the chapter members will show a
                           video about their philanthropic focus, as each sorority has
                           a specific cause to raise funds and awareness for. This
                           round is a good opportunity to ask sorority women about
                           other activities that the chapter is involved in, such as
                           service projects and campus organizations.
                           In terms of what to wear, Round Two is often considered
                           slightly dressier than Round One. However, casual
                           skirts and dresses are still appropriate for Round Two.
                           Lightweight materials are a necessity because of the hot
                           weather. Again, you will be walking the majority of the
                           day; therefore, choose sandals and flats over heels.

            Round Two
          WHAT   to Wear

14
WHAT       to Expect
                                                                                       House Tours           K
Round Three – House Tours:
Round Three is an exciting day and consists of tours of each sorority's chapter house. Each round is 30 minutes
long, and if invited, you may attend up to 8 events. All 19 sororities have beautiful, historic homes and during this
round the chapter members will show you bedrooms and other spaces where they spend time with one another.
During this round, the sorority women will want to get to know you on a more personal basis. You should begin
to recognize the character and spirit of each sorority.
In terms of clothing, Round 3 is certainly more relaxed. All women will wear the same Panhellenic Recruitment
t-shirt with a choice of bottoms. You may choose to wear a skirt or shorts, but athletic shorts are discouraged.
Lightweight materials are strongly encouraged, as are sandals and flats.

                                                                                      Round Three
                                                                                      WHAT    to Wear

WHAT TO PUT IN YOUR PURSE
The days are long and you will be tired, so make sure you aren't putting too
much in your purse! Each house will have food and water outside for Potential
New Members, so there isn't much need to carry these items. However, you can
still stick snacks in your bag if you want. You may want to carry a small umbrella,
a hand held fan, breath mints, oil absorbing sheets, lipstick, and deodorant. Your
Gamma Chi will explain, but please bring a pen and a pack of notecards, as well.
                                                                                                                        15
Preferentials    K                                      WHAT          to Expect

                               Preferential Round (Prefs):
                               The last day of Recruitment is Preferential Round. The
                               events are 50 minutes long and if invited, you may attend
                               up to 2 parties. This round is meant to help you make your
                               final decision. A sorority would not have invited you to Prefs
                               if they did not truly enjoy your company. At each event,
                               think carefully about how you feel at each house and take
                               time to look around, as the women at these events could
                               become your sisters.

                               Each sorority will present a ceremony, which usually
                               consisting of various speeches and songs. The members
                               will give accounts about what it means to be a sister and
                               reflect on what their sorority has to offer. When making
                               your final decision, think back to the previous rounds of
         Preferential Round    Recruitment and recall what you liked about each chapter.
            WHAT     to Wear   It can sometimes be challenging to choose between two
                               sororities, but remember that there is not necessarily one
                               "right" choice, and a chapter that you may not have
                               strongly considered earlier in the week may be the perfect
                               place for you.

                               In terms of what to wear, Preferential Round is dressier than
                               previous rounds. Nice dresses or skirts that you wear to a
                               wedding, church or other special event are appropriate.
                               Since you may only attend up to 2 events, heels or wedges
                               are more appropriate, but not required. Because Pref
                               Round events are the most formal, many women choose
                               to wear black dresses; however, this is not a requirement.
                               If you do choose to wear a black dress, it does not have to
                               be solely black. The most important thing is that you feel
                               comfortable and are accurately expressing your true self!

16
WHAT        to Expect
                                                                       Bid Day   K
Bid Day:
The conclusion of Recruitment is Bid Day. You may receive
an invitation to join or you may be notified by Panhellenic
that your bid has not been matched. If your bid has not been
matched, you will be eligible for continuous open bidding.
If you receive an invitation to join, your bid card will list
the sorority that has selected you. You will meet with your
new member class at Tate Grand Hall and be shuttled by
University buses to your Bid Day celebration.

At your sorority house, you will be met by your new sisters.
Bid Day is a time for fun, entertainment, and new friends.
Enjoy it!

In terms of what to wear, Bid Day is the only day that there
is a required dress code. Every New Member is required            Bid Day
to wear a white dress on Bid Day. However, feel free to         WHAT   to Wear
accessorize how you want with jewelry and shoes. Most
New Members tend to wear sandals or wedges on Bid Day.
Many sororities invite their New Members to spend the night
at their sorority house after Bid Day. Many New Members
pack their backpacks as an overnight bag to spend the night
with their new sisters in their new house.

                                                                                     17
Signing the Membership Recruitment
 Continuous Open Bidding                                 Acceptance Binding Agreement:

                                                         The preferential bidding system is a method in which
     What to expect during COB:                          Potential New Members' preferences are matched to
     The purpose of Continuous Open Bidding              sororities' preference lists. Following your last Preferential
     (COB) is to enable the chapters that did not fill   Round event, you will meet your Gamma Chi to sign
     quota, or filled quota but did not reach chapter    a   Membership      Recruitment      Acceptance      Binding
     total, to invite additional new members to join
                                                         Agreement (MRABA). On your MRABA you will be
     immediately following Formal Recruitment. It is
     also an opportunity for those women who have        asked to list, in order of preference, the sorority(ies) you
     mismatched, been released from Recruitment or       wish to join, and you will sign your MRABA with the
     withdrawn from Recruitment to join a sorority.      understanding that you are willing to accept a bid from
     The intent of COB is to provide maximum             the group(s) listed. If a bid is extended to you from one
     opportunities for membership to the greatest        of your choices and you decided not to accept it, you
     number of women who did not join during the         will not be eligible to participate in Continuous Open
     Formal Recruitment period.
                                                         Bidding and or Recruitment for one year.
     Continuous Open Bidding begins after Bid Day
     and will also continue throughout the year when     Remember that the decision you indicate on your
     sororities have spaces available, so you could      MRABA is binding for one year. If you attend more
     be contacted about COB opportunities several
                                                         than one Preferential Round event, your Gamma Chi
     months after Recruitment has ended. Your
     Gamma Chi will explain COB in more detail           will encourage you to list more than one sorority on your
     during Recruitment.                                 MRABA because you maximize your opportunity to
                                                         receive a bid if you list more than one option. Once you
                                                         have signed and turned in your MRABA, it cannot be
                                                         changed under any circumstances. You should also not
                                                         reveal to anyone what choices you made because there
                                                         is no guarantee to which group you will match. If there
                                                         is ever any problem with your MRABA, a Panhellenic
                                                         Executive Officer or your Gamma Chi will contact you
                                                         about it.

18
PNM Code of Ethics                                                          Upper Classmen Quota
Being a part of the University of Georgia's sorority              What is an upperclassmen quota?
recruitment is not only a great opportunity but a great           An upperclassmen quota is a seperate quota
privilege. Each of the sororities on campus has worked            that is used to specifically place upperclassmen
hard for the past year in preparation for your visit to their     Potential New Members. It makes the recruitment
home. As a guest, you are expected to act in accordance           process more friendly!
to the following rules, which apply to both the active sorority
members as well as recruitment counselors. Failure to do so       Why are we using an upperclassmen quota for Fall
may result in your removal from the recruitment process.          Recruitment?
                                                                  It gives upperclassmen and transfer students a
           Potential New Members                                  greater opportunity to pledge during the Formal
                                                                  Recruiment process.
               CODE of ETHICS
                                                                  How will you determine if I am an upperclassmen?
                                                                  We will determine if you are an upperclassmen
                                                                  based on your high school graduation date. If
                                                                  you graduated in Spring 2020 then you will be
  I will attend all events to which I receive an invitation.      considered a freshman, and if you graduated
                                                                  any time before that you will be considered an
 I will behave respectfully towards myself, other potential       upperclassmen. If you feel that you have special
new members, chapter members, recruitment counselors, and         circumstances, please contact the Panhellenic
                university staff at all times.                    Council.

I will act respectfully and politely when attending all events.   If I am an upperclassmen will the process be
                                                                  different?
I will not discuss my opinion of any sorority participating in    No, the process will be no different for you!
        recruitment with other potential new members.

   I will not discuss or reveal a known affiliation of any
recruitment counselor or Panhellenic Exec member with other
                   potential new members.

  I understand that if I am matched with a sorority and
 receive a bid, I am bound to that group and am therefore
considered ineligible for an invitation for membership from
    any other sorority until the next formal recruitment.

                                                                                                                     19
K NEW MEMBER OBLIGATIONS K
     Once you make the decision to join a sorority,    and the sisters. Each new member has a big sister who is
     you will begin one of the most exciting times     there to offer the benefit of her experience. Additionally,
     of your college career. You will enter a new      sisterhood events such as movie nights are planned to
     circle of friends and expect to be treated with   bring the new members and sisters closer together.
     respect. Sororities at UGA do not condone
                                                       It is important to not only be involved in the sorority but
     or participate in any activities which can be
                                                                in other activities. Greeks have a reputation for
     classified as hazing.
                                                                      being active in and holding leadership
     Each sorority has an organized                                       positions in many organizations.
     program designed for its new                                            Because they realize the benefits
     members. Once a week you will                                             of campus involvement, sororities
     attend a meeting with the new                                               may require members to be
     member educator, who is a                                                   involved in one or more activities
     sister that has been elected                                                outside of the sorority.
     to direct the new member
                                                                                The value of your experience
     program. At these meetings
                                                                                will depend largely upon what
     you will study the history,
                                                                               you make of it. Remember that
     structure and standards of your
                                                                             the sorority chose you not only on
     sorority. This education period will
                                                                           the basis of your past achievements,
     give you an understanding of what
                                                                       but for the contributions you will make
     awaits you as an initiated member.
                                                                  in the future. You will be expected to attend
     Every sorority stresses academics and will        sorority functions and contribute your time. You will be
     have programs set up to assist you. Some          expected to maintain the high standards your sorority
     sororities may require you to attend a study      has established. Sorority membership can be one of
     hall at the house. Activities are also held to    the most rewarding experiences of your college career.
     build relations between the new members           Make the most of it!

20
K FINANCIAL REQUIREMENTS K
An important consideration in deciding to join
a sorority should be if you are able to meet
the financial requirements of membership.
Membership is most expensive the first semester
you join due to many one-time fees. However, all
sororities are willing to work with each member
individually through payment plans to meet the
financial obligations of membership.
Sororities often require members to live in the
sorority house for at least one year, usually
during the second year of membership. Living
in the sorority house is an exceptional value, as
the average cost of living in the house (including
room/board, dues, & meals) can be less than
living in UGA residence halls!
There are also many "extras" such as t-shirts
from events, which are in no way mandatory.
T-shirts cost usually from $12 to $20. If you have
questions regarding the cost of belonging to a
sorority, please ask your Gamma Chi or sorority
members about their costs.

 AVERAGE EXPENSES (PER SEMESTER)

 Average New Member Dues
 (first semester membership only):   $1,700
 Average In-House Dues:              $3,800
 Average Out-of-House Dues:          $1,500

                                                      21
HELPFUL HINTS

                                       No, many women choose to go through Recruitment to meet people
 IF I PARTICIPATE IN RECRUITMENT, AM
 I OBLIGATED TO JOIN A SORORITY?       and make new friends. Recruitment is an opportunity for you to visit the
                                       sororities, get a glimpse of Greek life, and assess whether or not you
                                       would like to be a part of the Greek community.

                                       It is difficult to pinpoint exactly what sorority women are looking for. There
      WHAT DO SORORITIES LOOK          are as many answers to that question as there are sorority women. A
      FOR IN NEW MEMBERS?
                                       strong academic background is very important to every sorority. Each
                                       sorority has a minimum grade requirement and no matter how wonderful
                                       the Potential New Member may be, the sorority might release her if she
                                       cannot meet the grade requirement.
                                       Often, women have friends currently in sororities or are legacies to certain
                                       sororities. Some women feel that these Potential New Members have an
                                       advantage in that sorority. However, just as you are not obligated to join
                                       that sorority, that sorority is not obligated to extend you an invitation for
                                       membership. Furthermore, you should not worry if you are not a legacy
                                       or do not know anyone in a sorority. The entire point of going through
                                       Recruitment is to meet new people, and every sorority wants to give all
                                       Potential New Members an equal chance. Every sorority is looking for a
                                       variety of members.
                                       Remember that membership selection is not an easy task, and it varies
                                       from sorority to sorority. These differences are based on national
                                       policies and chapter bylaws. Therefore, Panhellenic has no input in
                                       the membership selection process or the qualifications each sorority
                                       considers for members. Sororities strive to put together a well-rounded
                                       and balanced group of new members. There is no mold or "perfect"
                                       member. Every house wants to add diversity with each group of new
                                       members. It is important to be yourself and let your personality shine.

22
HELPFUL HINTS

                                    Difficult decisions are a very common dilemma. Potential New
WHAT IF I HAVE A HARD TIME MAKING
                                    Members, however, should not look at this as a problem. Most
DECISIONS ABOUT SORORITIES?
                                    women can be happy in any of the sororities on campus. Think
                                    carefully and look objectively at what each sorority has to offer
                                    you. A sorority should be a home away from home, a place where
                                    you feel totally comfortable and welcome. Your experience at each
                                    Recruitment event and personal goals and desires should guide
                                    your decision making.

                                    Recommendations (recs) are letters or statements from a sorority
WHAT ARE RECOMMENDATIONS            alumna recommending a Potential New Member for membership.
AND DO I NEED THEM?                 At UGA, some sororities require a recommendation from an alumna
                                    member of that sorority before the sorority may extend a bid to
                                    that woman. A recommendation simply introduces a woman to the
                                    sorority so that the sorority members may become better acquainted
                                    with her before recruitment begins. Sororities appreciate and use
                                    the information obtained through recommendations. However, it is
                                     important that you understand that if a sorority requires a potential
                                        new member to have a recommendation, it is the responsibility
                                          of the individual sorority to obtain a rec, not the responsibility
                                             of the PNM. So don't worry if you can't find a letter for
                                              a sorority. Securing your own recommendation does not
                                              ensure that a sorority will offer you an invitation or a bid.
                                               Conversely, not securing your own recommendation does
                                               not mean that you will not be offered an invitation or a bid
                                              from a particular sorority. There is no advantage to having
                                              more than one rec for a chapter. If you wish to secure recs,
                                            the letters must come from sorority alumnae. You should not
                                         contact sororities about recs - it is only appropriate for an
                                       alumna to contact her sorority. For your convenience, addresses
                                    to send recs to each chapter are listed in the Pointer and online.
                                    Sororities will accept recs until the last day of recruitment. If you
                                    are having difficulty securing recs, a list of alumnae of Panhellenic
                                    associations can be found at npcwomen.org.
                                                                                                               23
K                       IMPORTANT REMINDERS
                                         HOUSING
                                         All women participating in Recruitment who are schedule to live in University Housing this Fall may
     ABIDING BY THE                      move into their assigned rooms beginning Saturday, August 15th. Upon your arrival to campus,
     SPIRIT OF RECRUITMENT               report to your assigned residence hall. It is extremely important that you check into your room and
                                         move in your belongings as soon as you arrive on campus.
     Recruitment is intended to
     give each PNM an equal              OFF-CAMPUS RESIDENCES
                                         Participants who will be living off-campus this fall must move into those residences for Recruitment
     opporunity to become familiar
                                         as no special housing is provided. You must also provide your own transportation each morning to
     with every sorority. To keep        the Tate Center.
     the process fair, guidelines
                                         RECRUITMENT CHECK-IN AND ORIENTATION
     have been established with
                                         Recruitment check-in will take place on Saturday, August 15th in the Tate Student Center Reception
     the expectation they will be
                                         Hall and in residence halls from 9am to 5pm. All participants are required to check in. Do not
     followed. However, violations       check in for Recruitment until you have moved into your residence hall.
     may occur, sometimes                Recruitment Orientation will also take place on August 15th in Tate Grand Hall at 3pm for parents
     involving PNMs unwittingly. If      and at 6pm for participants. Participants will meet their recruitment counselor and receive pertinent
     a sorority offers you presents,     information at that time.
     invites you to Recruitment          MEALS
     events during the summer or         Six breakfasts and three lunches are provided during Recruitment. For meals on your own, remember
     implies that you will receive       to bring extra money. The UGA Meal plan will be open at limited locations the first day of recruitment.
     a bid, that sorority is illegally
                                         TRANSPORTATION
     recruiting you. This is unfair
                                         UGA buses are chartered during Recruitment to transport you to and from events. Potential New
     to you because this special         Members are required to ride the bus to events. Buses will load at the Tate Student Center one hour
     attention may lead you to           before events begin each morning and will be available between events if houses are not within
     believe you may have a              walking distance of each other. Buses will also take you back to the Tate Center after your last event.
     better chance of becoming           ATHLETES, BAND, AUXILARY MEMBERS and LATE ORIENTATION
     a member of that chapter.           During Recruitment, scheduling conflicts may occur for you. Panhellenic makes every effort to
     However, Recruitment holds          accommodate your schedule and will get you to as many events as possible. Sororities will be made
     no guarantees for anyone.           aware that you are missing events due to scheduling conflicts and not skipping them. Try not to worry -
     Sororities should be confident      we will work with you individually to help you get the most out of your Recruitment experience!
     that they can attract members       WHAT TO BRING
     when playing by the rules.          •   1 pack of 3 x 5 index cards*
     If you are aware that a             •   A white dress**                                  Don't forget to bring all of your belongings as
     sorority is illegally recruiting                                                         there is no break between Recruitment and
                                         •   Umbrella                                         the first day of UGA classes!
     you, it is your duty to report      •   Comfortable shoes
     this violation. Please contact      •   Band-aids
     Panhellenic with any questions      •   Safety pins
     (706.542.4612)                      * Index cards are filled out and left at each house for attendance purposes.
                                           You will need approximately 50 index cards
                                         ** Panhellenic Sororities require new members to wear a white dress on Bid Day

24
FORMAL RECRUITMENT RULES
• A woman must be enrolled at the University of Georgia as a student to participate in Recruitment and
  belong to a sorority.
                                                                                                                            K
                                                                                                                    All Recruitment Rules have
• Potential New Members and sorority women are not permitted to discuss or mention any other sorority               been established to help
  or fraternity in a negative or degrading manner at any time. Sororities are not to mention or make
  inference to other sororities and/or fraternities in songs, skits, slide shows or other types of entertainment.   sorority women and Potential
• Sorority women and Potential New Members may not arrange or go on dates or double dates together                  New Members uphold the
  from the disaffiliation date of July 28 until the conclusion of Formal Recruitment.                               Recruitment system. The
• Potential New Members may not contact, in any manner, a sorority member from the disaffiliation date              Formal Recruitment period
  of July 28 until bids are extended. Contact includes visiting, phoning, sending letters, notes, flowers,          has a twofold purpose: to
  balloons, etc. Contact the Panhellenic Executive Board with extenuating circumstances.
                                                                                                                    give the Potential New
• Any Greek woman, including members and alumnae, may not contact or visit a Potential New Member                   Member every opportunity to
  in her place of residence during the Formal Recruitment program. This includes residence halls,
  apartments or any other type of lodging.                                                                          become acquainted with as
• Greek women may not tell Potential New Members to which sorority Gamma Chis and Panhellenic
                                                                                                                    many sororities as possible
  Executive Officers belong.                                                                                        so that she may make a
• Potential New Members may not tell other people to which sorority Gamma Chis and Panhellenic                      wise, unbiased decision
  Executive Officers belong.                                                                                        concerning      membership
• Gamma Chis will be stationed at all the chapter houses during events for the Potential New Members                and to ensure that sororities
  if they need assistance.                                                                                          have equal opportunities in
• Potential New Members must attend all first round events. For subsequent rounds, Potential New                    recruiting and membership
  Members must accept invitations to the maximum number of events they can. A Potential New Member                  selection     under      the
  not attending an event she accepted an invitation for may be dismissed from the Recruitment program.
                                                                                                                    Panhellenic System.
• Sorority women, alumnae or anyone acting as a representative of a sorority should not tell a Potential
  New Member or imply that she has a bid, ask her to join or imply an invitation from a group at any                All sorority members and
  time. Any type of statement, written or oral, that would lead a Potential New Member to believe that
  she was automatically assured a bid or invitation from a sorority is prohibited. Sorority women are               Potential New Members
  not permitted to say anything regarding a Potential New Member's return to their house at any time
  during the Recruitment process. A bid, written or oral, is defined as a sorority member saying that she           will be expected to conform
  or her particular chapter is interested in pledging a particular woman. A bid also infers or implies future       to the highest standards
  connections with the sorority including future meetings during Formal Recruitment. Conversation during
  the Preferential Round should not in any way indicate that a Potential New Member will be a part of               of    conduct.   Mentioning
  that particular group, will be guaranteed a place or will be returning for Bid Day.                               subjects such as sorority
• No Potential New Member shall be asked to state intent or give a promise to any sorority woman,                   reputations, stereotypes or
  alumna or anyone acting as a representative of a sorority. No Potential New Member should likewise                generalizations,    Potential
  tell her intent or give a promise.
                                                                                                                    New Member reputations
• Potential New Members must attend all meetings with their Gamma Chis. Failure to do so will result in             or promising bids for
  dismissal from the Recruitment program.
                                                                                                                    membership violates the
• A Potential New Member must consult with her Gamma Chi before withdrawing from the Recruitment
  program. In the event the Potential New Member feels she must wirhdraw, she must complete an                      spirit of the Panhellenic
  official withdrawal form with her Gamma Chi.                                                                      System. Formal Recruitment
• Any Potential New Member signing a Membership Recruitment Acceptance Binding Agreement and                        begins August 16th, 2020
  receiving a bid at the end of Formal Recruitment is bound by the agreement for one calendar year if               and ends at the conclusion
  she is at the same university or college.
                                                                                                                    of Bid Day on August 24th,
• Potential New Members found in violation of any of the Recruitment Rules will be subject to dismissal             2020.
  from the Recruitment program.

                                                                                                                                               25
POTENTIAL NEW MEMBERS

                        Bill of Rights
     • The right to be treated as an individual.

     • The right to be fully informed about the Recruitment process.

     • The right to ask questions and receive true and objective
       answers from Gamma Chis and sorority members.

     • The right to be treated with respect.

     • The right to be treated as a capable and mature person
       and not be patronized.

     • The right to ask how and why and receive straight answers.

     • The right to have and express opinions to Gamma Chis.

     • The right to have inviolable confidentiality when sharing
       information with Gamma Chis.

     • The right to make informed choices without undue pressure
       from others.

     • The right to be fully informed about the binding agreements
       implicit in MRABA signing.

     • The right to make one's own choice and decision and
       accept full responsibility for the results of that decision.

     • The right to have a positive, safe and enriching Recruitment
       and membership experience.

26                                 KK
We look forward to seeing you in August!

INDEX
                                                                                Delta Zeta ...............................................................46
Alpha Chi Omega ..............................................28                Gamma Phi Beta .................................................48
Alpha Delta Pi.........................................................30       Kappa Alpha Theta ...........................................50
Alpha Gamma Delta .........................................32                   Kappa Delta ...........................................................52
Alpha Omicron Pi ................................................34             Kappa Kappa Gamma .....................................54
Alpha Phi .................................................................36   Phi Mu .......................................................................56
Chi Omega ............................................................38        Pi Beta Phi ..............................................................58
Delta Delta Delta .................................................40           Sigma Delta Tau ..................................................60
Delta Gamma .......................................................42           Sigma Kappa..........................................................62
Delta Phi Epsilon....................................................44         Zeta Tau Alpha ....................................................64

                                                                                                                                                                   27
ACW
                          Alpha Chi Omega

     Nickname:                              Alpha Chi Omega was founded on October 15, 1885, at DePauw
     Alpha Chi, A Chi O                     University in Greencastle, Indiana. At a time when women were just
                                            beginning to occupy seats in college classrooms, seven female students
     Founded:                               were encouraged by the dean of DePauw's School of Music, to form
     DePauw University, October 15, 1885    a women's society within the school. Inspired, our Founders formed the
                                            sixth women's fraternity in the country—the first to be in a music school.
     Chapter Name:                          Sure they would be the last, the founders chose Alpha and Omega—
     Beta Sigma                             the first and last letters of the Greek alphabet—to form their name, with
                                            "Kai" (meaning "and") in the middle, later changed to the Greek letter
     Symbol:                                Chi. With over 193 chapters nationwide, and growing, our sisterhood is
     Greek Lyre                             represented on major college campuses across the country.
     Flower:
     Red Carnation                          Alpha Chi Omega at the University of Georgia is a sisterhood founded
                                            on the basis of love, loyalty, and friendship. Beta Sigma Chapter was
     Colors:                                founded in January of 1938 at UGA. We pride ourselves in setting
     Scarlet and Olive Green                standards on our campus by adhering to our five organizational principles
                                            of academic interest, character, financial responsibility, leadership
     Mascot:                                ability, and personal development. Alpha Chi Omega takes great pride
     Butterfly                              in being a sisterhood full of well-rounded, diverse, and talented women
                                            who help make our organization unique and authentic, which is why our
     Philanthropy                           tagline is "Real. Strong. Women." Our sisters are individuals who have
     Alpha Chi Omega Foundation for         an undeniable passion for philanthropy, a notable presence on campus
     Domestic Violence Awareness            through leadership in various organizations, and continually uphold high
                                            academic standards.

                                            Our Alpha Chi Omega chapter is full of beautiful, talented women
                                            who represent us so well in almost every organization on campus. We
                                            have AXΩ's on the Executive Boards for UGA Relay for Life, UGA
                                            Miracle, UGA HEROS, Student Alumni Association, Camp Kesem, and
                                            more! From Orientation Leaders to Resident Assistants to Homecoming
                                            Queens, we are proud of the influence our sisters have at UGA. Not only
                                            are our sisters involved on campus, but they are also involved with our
                                            bi-annual philanthropy events Barefoot On The Lawn and Filmanthropy,
                                            all raising money for Alpha Chi Omega's national philanthropy AXO's
                                            Foundation for Domestic Violence Awareness. We are extremely proud
                                            of all of our sisters and their commitment to involvement and giving
                                            back to the Athens community.

                                            The sisters of Alpha Chi Omega are excited to meet you and can't wait
28                                          to share more about why we love our sisterhood during recruitment!
"Sweet Alpha Chi,
good times never                                        "Alpha Chi is a place of friendships,
seemed so good!"                               passions, pursuits, and involvement. As we break
                                            ground on our new home, I can't help but think about how
                                           AXO has been the breaking ground for so many opportunities.
                                               It has brought forth friendships rooted in sincerity and love,
                                           encouragement in times of drought, support in seasons of insecurity,
                                                laughter and lightheartedness, kindness and grace. AXO is
                                              composed of women diverse in their interests and passions but
                                                 who hold tight to authenticity and empowerment. Alpha Chi
                                                  is more than a name and organization on campus; It is the
                                                 radiance, vibrancy, and life of the women who call it home."
                                                                         -Audra Dekle

    Send letters of Recommendation using the online submission form: alphachiuga.org/recruitment
    For more information, contact: ugaaxo.recs@gmail.com                                                          29
                                                                                                                   29
ADP
                         Alpha Delta Pi

     Nickname:
     ADPi                                 The founding date of 1851 gives Alpha Delta Pi the distinction of being
                                          the first sorority. The ADPi founders chose "we live for each other"
     Founded:                             as their open motto, and their avowed purpose was that of bettering
     Wesleyan College,                    themselves morally, mentally, and socially. The Beta Nu chapter at the
     May 15, 1851                         University of Georgia was founded in 1933. Alpha Delta Pi's national
                                          tradition of excellence gives its sisterhood a sense of strength and unity.
     Chapter Name:
                                          Members of Alpha Delta Pi enjoy working actively with their national
     Beta Nu
                                          philanthropy, The Ronald McDonald House. Their annual philanthropy
     Symbol:                              events such as the "Teeter Totter" meal on the lawn, and the "Diamond
     Diamond                              Cup Intramural Soccer Tournament" between other sororities and
                                          fraternities, are just some of the main ways in which they raise funds
     Flower:                              for children all throughout the United States and Canada. Since Alpha
     Woodland Violet                      Delta Pi's national support for the Ronald McDonald House began,
                                          sorority members across the country have raised $100,000 annually
     Colors:                              for this philanthropy.
     Azure Blue and White
                                          Members of ADPi are very active off and on UGA's campus. While
     Mascot:                              maintaining a high chapter grade point average, they are also involved
     Lion                                 in Relay for life, UGA Miracle, UGA HEROs, Hoop Girls, Diamond
                                          Darlings, Order of Omega, Young Life, Arch Society, and mentoring
     Philanthropy:                        and student tutoring programs. Alpha Delta Pi welcomes you to the
     Ronald McDonald House Charities      University of Georgia. We look forward to meeting you and Go Dawgs!

30
30
"Boom Boom I wanna go
   ADPi, don't you?"                              "I have genuinely never laughed harder, smiled bigger,
                                                 eaten so much, and loved more through the people and
                                                experiences ADPi has given to me. Growing up in Georgia
                                           I never would have thought I would become best friends with people
                                         from all over, in every pledge class too. Texas, Tennessee, New Jersey,
                                         Alabama -you name it and I have someone who would drop anything
                                          in two seconds to have my back, and for that I am forever thankful. I
                                           can't express my love for these girls. From watching the dawgs play
                                                  in between the hedges, Thursday night socials with table talk
                                                      Friday's to follow, Chef Chris' 10/10 meals in the house,
                                                            lake days, frat beach, and so much more ADPi
                                                                has made my time at UGA all the better".

                                                                           -Bessie Winston

     Send Letters of Recommendation to: betanurecs@gmail.com
     Address: Alpha Delta Pi / Attn: Ally Dressler | 150 S Milledge Avenue | Athens, GA 30605                      31
                                                                                                                   31