94TH EAST-WEST SHRINE GAME | JANUARY 19, 2019
Page content transcription
If your browser does not render page correctly, please read the page content below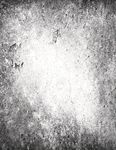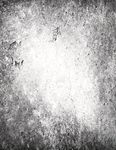 TABLE OF CONTENTS
02 Message from the Imperial Potentate of Shriners International
03 Message from the Chairman of the Board of Trustees
   of Shriners Hospitals for Children®
04 Shriners International Imperial Divan
04 Shriners Hospitals for Children Board of Trustees
06 Message from the Executive Director of the East-West Shrine Game®
07 Message from the East-West Shrine Game Committee Chairman
07 East-West Shrine Game Committee
08 Message from the Grand Master of the Grand Lodge
   of Free and Accepted Masons of Florida
09 Message from the Mayor of St. Petersburg, Florida
10 A Combined History of Fun, Fellowship, Compassion and Concern
12 The Path to the NFL for College Football's Finest
16 Helping Our Patients Recover and Excel
20 Welcome, Riley and Lily, Our 2018-2019 National Patient Ambassadors
21 The 2018 My Cause My Cleats Campaign
22 Meet Bill Haynes: A Behind-the-Scenes Star
   of the East-West Shrine Game
23 Meet Alec, Shriners Hospitals for Children National Spokesperson
25 The Pat Tillman Award
26 Welcoming Two New Members to the East-West Shrine Game
   Hall of Fame
28 East-West Shrine Game Hall of Fame Past Inductees
30 East Team Coaches
31 East Team Roster
32 East Team Players
40 West Team Coaches
41 West Team Roster
42 West Team Players
46 Donors
47 Sponsors and Local Business Partners
48 Pro Football Hall of Fame Members Who Played
   in the East-West Shrine Game
49 NFL Legends Serve as Team Captains
51 Two 2018 Players with Special Ties to the Game
52 Game Day Entertainment and Featured Guests
54 East-West Shrine Game Staff Volunteers and Staff
55 East-West Shrine Game Local Ambassadors
56 East-West Shrine Game 2018 VIP Temple Potentates
62 East-West Shrine Game Record Book
68 East-West Shrine Game All-Time Coaches

    ON THE COVER: Kenneth, 3, and Allison, 8, are two of our
    patients from Shriners Hospitals for Children—Tampa.
    The East-West Shrine Game benefits Shriners Hospitals
    for Children.
    TABLE OF CONTENTS: Hospital visit and game highlights
    from the 2018 East-West Shrine Game.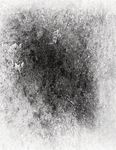 "
MESSAGE FROM THE IMPERIAL POTENTATE OF SHRINERS INTERNATIONAL

                                                                                        On behalf of Shriners International, it's my pleasure to
                                                                                        welcome you to St. Petersburg, Florida, and the 94th
                                                                                        edition of the East-West Shrine Game. This signature
                                                                                        event is the longest running college all-star football game
                                                                                        in the country, and has become recognized as a viable
                                                                                        pathway to the NFL for the players.
                                                                I also want to welcome and thank our donors, corporate sponsors, spectators and volunteers, and, of
                                                                course the coaches and players, for being here with us today and supporting this important event, which
                                                                we depend on to raise awareness of the Shriners organizations.
                                                                Shriners International is a fraternity based on fun, fellowship and the Masonic principles of brotherly
                                                                love, relief and truth. The fraternity founded Shriners Hospitals for Children as its official philanthropy in
                                                                1922. What began as one hospital dedicated primarily to caring for children coping with aftereffects of
                                                                the polio virus is now a world-renowned pediatric health care system with locations in three countries.
                                                                Our fraternity, which has nearly 200 chapters in several countries and thousands of clubs around the
                                                                world, continues to support this unique health care system.
                                                                Today, Shriners Hospitals for Children provides care for a full range of orthopaedic conditions, as well
                                                                as burn injuries, spinal cord injuries, and cleft lip and palate. At our locations, children receive the
                                                                best possible care we can provide, delivered by a multidisciplinary team of medical professionals in a
                                                                compassionate family-centered setting, regardless of the families' ability to pay.
                                                                Shriners Hospitals for Children is also known for conducting innovative research to improve treatment
                                                                protocols and the quality of life of people everywhere, and for offering excellent education programs to
                                                                medical professionals.
                                                                Shriners International has a long, distinguished history and tradition of brotherhood, fellowship
                                                                and service to others. Members of our fraternity are part of an international community committed
                                                                to improving lives and communities, and making the world a better place. Men from all walks of life,
                                                                including presidents and politicians, businessmen, entertainers, and your friends and neighbors, have
                                                                chosen to become Shriners. We are bound together by shared values, and a desire to have fun and help
                                                                others. We are proud to be part of the East-West Shrine Game, and would be honored to share more
                                                                information about both the fraternity and the philanthropy with you. Please feel free to speak to any one
                                                                of us – we're happy to share our experiences of brotherhood and service.
                                                                I would also like to acknowledge and thank Executive Director Harold Richardson, Chairman of the East-
                                                                West Shrine Game Committee Jeff Sowder, and all the committee members for their hard work and
                                                                efforts to ensure the success of this special and spectacular event.
                                                                Again, we thank everyone for being here with us today, especially the players and coaches. We hope
                                                                you will continue your support of Shriners Hospitals for Children in the years to come, and will consider
                                                                becoming part of the worldwide family of Shriners International.
                                                                Enjoy the game!

                                                                                                            Jim Cain | Imperial Potentate | Shriners International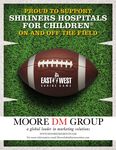 "

                                                                                                                                       M E S S AG E F RO M T H E C H A I R M A N O F T H E B OA R D O F T R U S T E E S
                  On behalf of Shriners Hospitals for Children, welcome to
                  the 2019 East-West Shrine Game. We are glad to have
                  you here with us today. We also want to especially thank
                  our sponsors, donors, spectators, Shriners and volunteers,
                  as well as the coaches and players, for being part of
                  this special event, which helps raise awareness of the
incomparable work that Shriners Hospitals for Children does to improve
the lives of patients and families every day.
Shriners Hospitals for Children is a health care system with primary locations in three countries, as well as hundreds
of outreach efforts that extend around the globe. Every one of our experienced, compassionate staff members
is committed to our three-part mission of providing excellent medical care, conducting innovative research and
offering quality education programs for medical professionals. While the mission has three parts, it has only one
goal: to improve the lives of the children and families we serve. Our patients receive comprehensive, individualized,
quality care for orthopaedic conditions, burns, spinal cord injuries, and cleft lip and palate in a family-centered,
positive environment, all regardless of the families' ability to pay for services.
Since our first hospital opened in Shreveport, Louisiana, in 1922, we have helped children overcome physical challenges,
and discover they can achieve amazing things, believe in their dreams and have lives full of hope and promise.
Shriners Hospitals for Children is known for conducting research that is designed to discover the underlying causes
of complex medical conditions in order to improve treatments and change lives. Our researchers are responsible
for many breakthroughs that have led to new protocols and added to the medical knowledge regarding several

                                                                                                                                                                                    OF SHRINERS HOSPITALS FOR CHILDREN
conditions, including burn injuries, osteogenesis imperfecta (also known as brittle bone disease), cerebral palsy,
scoliosis and clubfoot.
In addition, our medical staff shares their expertise through a variety of educational programs for medical
professionals, both locally and internationally. By maintaining relationships with several medical schools, Shriners
Hospitals for Children fosters an academic environment committed to providing high-quality education for its
medical staff and excellent care to all patients.
Shriners Hospitals for Children relies on the generous donations of Shriners, corporations and the general public to
continue this mission, which the Shriners fraternity founded more than 95 years ago.
Thank you for supporting Shriners Hospitals for Children and for being part of the East-West Shrine Game tradition.
Please enjoy your time with us.

                                    Jerry G. Gantt | President & Chairman of the Board of Trustees | Shriners Hospitals for Children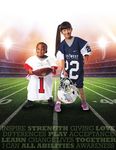 SHRINERS INTERNATIONAL
                 2 0 1 8 - 2 0 1 9 I M P E R I A L D I VA N

Jim Cain                     Jeffrey L. Sowder          James R. "Jim" Smith        William S. "Bill" Bailey    Kenneth G. "Kenny" Craven   Brad T. Koehn
Imperial Potentate           Imperial Chief Rabban      Imperial Assistant Rabban   Imperial High Priest        Imperial Oriental Guide     Imperial Treasurer
                                                                                    and Prophet

Randy E. Rudge               James E. "Ed" Stolze Jr.   Richard G. Burke            Kevin R. Costello           Lawrence J. "Larry" Leib    Mark Hartz
Imperial Recorder            Imperial First             Imperial Second             Imperial Marshal            Imperial Captain            Imperial Outer Guard
                             Ceremonial Master          Ceremonial Master                                       of the Guard

SHRINERS HOSPITALS FOR CHILDREN
                  2 0 1 8 - 2 0 1 9 B OA R D O F T R U S T E E S

Jerry G. Gantt               Jeffrey L. Sowder          Peter P. Diaz, MD           Skip D.F. Stanaway          Anthony M. West             James A. "Jim" Doel
Chairman                     Vice Chairman              Trustee                     Trustee                     Trustee                     Trustee

Charles D. "Chuck" Pittman   Paul F. Poulin, MD         Jim Cain                    James R. "Jim" Smith        Brad T. Koehn               Gary J. Bergenske
Trustee                      Trustee                    Imperial Potentate          Imperial Assistant Rabban   Imperial Treasurer          Junior Past
                                                                                                                                            Imperial Potentate

4 // 94th EAST-WEST SHRINE GAME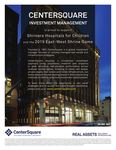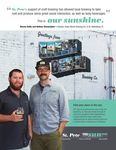 O F T H E E A S T- W E S T S H R I N E G A M E

                                                                                                                                "
                                                                                                   I am honored to welcome you to the 2019 East-West
                                                                                                   Shrine Game. This is our eighth year here at Tropicana
                                                                                                   Field in St. Petersburg, Florida, and we are looking
                                                                                                   forward to a great day of football, played for an even
                                                                                                   greater cause. The East-West Shrine Game is a very
                                                                                                   special game — a game that is very close to my heart.
                                                                                   In addition to being the longest running college all-star game in the
                                                                                   nation, the East-West Shrine Game benefits Shriners Hospitals for
                                                                                   Children and its mission to improve the lives of children.
                                                                                   It is important to remember that while you are here, you are a part of "more than just a game." Since
                                                                                   1925, some of football's greatest athletes and coaches have contributed to the tradition of the East-West
                                                                                   Shrine Game, and brought us together in support of Shriners Hospitals for Children. The East-West
                                                                                   Shrine Game is proud to support the health care system, and its goal to make the world a better place.
                                                                                   Shriners Hospitals for Children improves the lives of children every day by providing pediatric specialty
                                                                                   care, conducting innovative research, and offering outstanding educational programs for medical
                                                                                   professionals. Children with orthopaedic conditions, burns, spinal cord injuries, and cleft lip and palate
                                                                                   are eligible for care, regardless of the families' ability to pay, and receive all care and services in a
MESSAGE FROM THE EXECUTIVE DIRECTOR

                                                                                   compassionate, family-centered environment.
                                                                                   The East-West Shrine Game is one of Shriners Hospitals' national signature events, and is very important
                                                                                   to the success of the health care system, helping to raise funds and increase public awareness.
                                                                                   I would personally like to thank all the coaches, volunteers, staff and players for generously offering
                                                                                   your time and efforts to ensure the success of the 2019 East-West Shrine Game. I also want to express
                                                                                   my appreciation to all those cheering from the stands today, as well as our television viewers who are
                                                                                   watching the game live on NFL Network. You all help make this important game a reality year after year,
                                                                                   and I am so grateful for your support.
                                                                                   I would also like to congratulate the 71 players from the 2018 Game who earned a spot on a final NFL roster —
                                                                                   we wish them the best of luck in the future, and look forward to watching their professional careers develop.
                                                                                   As a member of the football community for more than 30 years with a true love for the game, I consider
                                                                                   it a privilege to be part of the East-West Shrine Game. Thank you all for being here, and for joining me in
                                                                                   supporting Shriners Hospitals for Children.

                                                                                                                                    Harold Richardson | Executive Director | East-West Shrine Game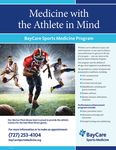 "

                                                                                                                                                        MESSAGE FROM THE COMMITTEE CHAIRMAN
                                          I'm pleased to welcome you to the 94th East-West
                                          Shrine Game, here in St. Petersburg, Florida. We
                                          hope you have a spectacular day watching future
                                          NFL stars participate in what has become a time-
                                          honored tradition in college football.

                On behalf of the East-West Shrine Game Committee, I want to thank everyone who put so much effort into preparing
                for this important event, especially our staff, committee members and volunteers. We greatly appreciate your hard
                work and commitment.
                I also want to thank our sponsors, coaches, players, fans and Shriners for being part of the East-West Shrine Game.
                Your support of this signature event helps raise awareness of the life-changing work of our philanthropy, Shriners
                Hospitals for Children. Since 1922, our health care system has improved the lives of children by providing excellent
                care, conducting innovative research and offering outstanding education programs for medical professionals. Children
                and families the world over have found hope, healing, compassion and medical expertise at our health care facilities.
                Your presence here today makes you — in our eyes — a member of our large, extended, worldwide Shriners
                family. We invite you to learn more about our organizations — Shriners International and Shriners Hospitals for
                Children — and hope that you will join our efforts to make the world a better place.
                Please enjoy the game, and be proud of being part of this incredible day — a day that will help us to continue
                changing the lives of children who come to us for medical care.
                Thank you again for your support of the East-West Shrine Game, Shriners Hospitals for Children and Shriners
                International. We hope to see you here again next year.

                                                                                                                                                                                         O F T H E E A S T- W E S T S H R I N E G A M E
                                                   Jeffrey L. Sowder | Midian Shriners | Chairman | East-West Shrine Game Committee

Brad T. Koehn                   John A. Massey                Richard G. Burke              Chris L. Smith               Christopher A. "Allen" Smith
Arab Shriners                   Egypt Shriners                Yaarab Shriners               Wahabi Shriners              Wahabi Shriners
Vice Chairman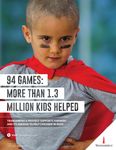 "
  F R E E A N D AC C E P T E D M A S O N S O F F L O R I D A
M E S S AG E F RO M T H E G R A N D M A S T E R O F

                                                                                      Welcome to the 2019 East-West Shrine Game!

                                                                                      It is with a great deal of pleasure and pride that on
                                                                                      behalf of the Elected Grand Lodge Officers, I welcome
                                                                                      you to the City of Saint Petersburg and the Great State
                                                                                      of Florida.
                                                               Representing the thirty-seven thousand (37,000) members of The Most Worshipful Grand Lodge of Free
                                                               and Accepted Masons of Florida, we sincerely welcome you.
                                                               I trust your stay in Florida will be a trip to remember. We are pleased to host the 94th East-West Shrine
                                                               Game here in Florida and look forward to enjoying a fun-filled day together.
                                                               This is a great opportunity for the fans, coaches, players, and the families to see firsthand the
                                                               various ways the Shriners International and the Shriners Hospitals for Children assist in the care and
                                                               development of children. Our future!
                                                               I am proud to be a member of Mahi Shriners and even more proud to be joining all of the Nobles,
                                                               Families, and Friends attending this event. As it is truly "More Than Just a Game."

                                                                                                 M∴W∴John E. Karroum | Grand Master | Free and Accepted Masons of Florida

                                                                                                          notjustaman.org

                                                                  The 35,000 Plus Masons, representing 279 Lodges across Florida
                                                                    extend a hardy welcome to the Players and Coaches of the
                                                                                   94th East-West Shrine Game.
                                                                                                     Most Worshipful John E. Karroum
                                                                                                    Grand Master of Free and Accepted
                                                                                                           Masons in Florida
                                                                                                     Proud Member of Mahi Shriners

                                                                                  "Integrity is the Strength of Our Fraternity"
                                                                                                                                                                       glflamason.org
"

                                                                                                            MESSAGE FROM THE
                                                                                                              M A YO R O F S T. P E T E R S B U R G, F L O R I D A
                       Dear East-West Shrine Game Fans:

                       On behalf of the citizens of the Sunshine City, welcome
                       to the 2019 East-West Shrine Game. This year marks
                       the eighth year St. Petersburg has hosted the longest
                       running college all-star game in the country.
St. Petersburg has been welcoming visitors to our city for more than a century. While you are here,
please discover our excellent museums, the restaurants and shops throughout our city, our great parks
and beaches, and most of all, the warm hospitality for which we are world famous.
I would like to acknowledge the efforts of the players, coaches, staff and volunteers who have worked so
hard to make this event a success. Let us also take time to thank Shriners International and the Shriners
Hospitals for Children. Their dedicated work providing pediatric medical care, world-class research and
educational opportunities for medical professionals around the world is to be honored and celebrated.
Once again, welcome to the City of St. Petersburg. Enjoy the game, and return soon to the Sunshine City!

                                             Rick Kriseman | Mayor | St. Petersburg, Florida
A COMBINED HISTORY OF
    F U N , F E L L O W S H I P, C O M P A S S I O N A N D C O N C E R N

At Shriners Hospitals for Children, children and families find hope,
compassion and excellent care for complex medical conditions. Every
day at our locations throughout North America, we are improving lives
and helping dreams become realities.
Our health care system was founded by the Shriners International fraternity as its official philanthropy. The
fraternity continues to support Shriners Hospitals for Children today, and countless members serve as volunteers.
Everyone connected with our health care system is grateful for the vision of those innovative Shriners who
established and encouraged the growth of what has become a respected and world-renowned source for
pediatric specialty care.

THE SHRINERS INTERNATIONAL                                 At each of our locations, the focus and emphasis           OUR CARE DISCIPLINES
FRATERNITY                                                 always centers on the needs of the patients, and
Shriners International is a Masonic fraternal              individualized care plans are designed in conjunction      ORTHOPAEDICS
organization founded on the principles of brotherly        with the goals and concerns of the patients and            Since our first hospital opened its doors in 1922,
love, relief and truth, with the added elements of         families. Our staff is determined to provide the best,     providing care for orthopaedic conditions has
fun and fellowship. Founded in 1872, the fraternity        most comprehensive care possible in order to help our      been a primary service line at Shriners Hospitals
originally had 13 members — today there are more           patients become as healthy, active and independent         for Children. We are capable of caring for a wide
than 250,000 Shriners belonging to nearly 200 temples      as possible.                                               range of orthopaedic conditions, from the complex
(chapters) in several countries. In addition, there are                                                               to the routine. Some of the orthopaedic conditions
thousands of affiliated Shriners clubs located around      PROVIDING THE BEST POSSIBLE CARE                           we routinely treat include clubfoot, hand and
the world. Within their temples, Shriners participate      Shriners Hospitals for Children is known for               upper extremity disorders, limb deficiencies and
in a wide variety of clubs and units, which offer          compassionate, innovative patient care. Some say           discrepancies, hip disorders, scoliosis (curvature of
activities ranging from marching bands to performing       what our staff and patients accomplish are miracles.       the spine), osteogenesis imperfecta (brittle bone
choreographed routines in various types of mini-           But it's not that the care provided — whether it be        disease) and the orthopaedic problems associated
cars, to being clowns. Many of the clubs and units         any of a range of therapies, a surgical intervention,      with cerebral palsy.
participate in community parades, bringing joy and         or creation of a prosthetic or orthotic device — is a
laughter to those who line the streets in anticipation     miracle. It's that our staff knew what kind of treatment
of the memorable events.                                   to offer, did not accept that a particular child would
                                                           not or could not improve, and expended the time and
                                                           effort to help that child.

                                                           REACHING MORE KIDS
                                                           IN MORE PLACES
                                                           Shriners Hospitals for Children is determined to
                                                           reach as many children as possible who could benefit
                                                           from the services we offer, regardless of where they
                                                           live. We are also committed to providing care that
                                                           is as accessible and convenient as possible for our        BURNS
                                                           patients. Accordingly, we are increasing our domestic      The Shriners Hospitals for Children specializing in burn
In addition to being a fun-loving lot, Shriners are        and international outreach efforts and expanding our       injuries have been leaders in burn care, research and
compassionate, and generously support their                telehealth capabilities.                                   education since opening in the mid-1960s. Every year
philanthropy, which they started in response to the                                                                   countless children have a greater chance of surviving
realization that many children caught in the polio                                                                    and recovering from all types of burn injuries because of
epidemic of the early 1920s did not have access to care.                                                              the amazing work and research done at these hospitals.
Since opening the first Shriners Hospital in Shreveport,                                                              The range of treatments needed by patients with
Louisiana, in 1922, our hospitals and staff have been                                                                 burn injuries can include skin grafting procedures,
providing the best care we possibly can to the children                                                               continuous enteral feeding, infection control and
and families who come to us, regardless of their                                                                      procedures to lessen the effects of scarring. In
ability to pay for services.                                                                                          addition, intense rehabilitation is often necessary.
Today, Shriners Hospitals for Children is one of the                                                                  Once patients have recovered sufficiently to return to
largest pediatric sub-specialty health care systems                                                                   their homes and communities, Shriners Hospitals for
in the world, with a dedicated, full-time staff of                                                                    Children helps to ensure a smooth transition through
experienced pediatric orthopaedic surgeons, burn                                                                      its readjustment and re-entry programs.
surgeons and more.

10 // 94th EAST-WEST SHRINE GAME
SPINAL CORD INJURY                                            The fabrication centers have electronic carvers,         • EOS:
In the mid-1980s, Shriners Hospitals for Children             and each hospital location has computer-assisted           Several of our locations have EOS Imaging Systems,
established the nation's first spinal cord injury (SCI)       design (CAD) capabilities.                                 a Nobel Prize-winning technology that produces life
rehabilitation programs specifically designed for                                                                        size, whole body images with up to 85 percent less
                                                              Future plans for O&P include the development of a
children and teenagers.                                                                                                  radiation, compared to conventional X-rays. EOS
                                                              pilot program for 3-D printing for sockets, including
                                                                                                                         provides full-body images of patients in a natural
In these programs, an interdisciplinary team of               determining the durability and quality of a printed
                                                                                                                         standing or seated position in both 2-D and 3-D.
surgeons and other physicians, therapists, therapeutic        socket. The socket is the part of a prosthetic
                                                                                                                         These weight-bearing images reveal a patient's
recreation specialists, psychologists, social workers         device that fits around the residual limb. Its fit and
                                                                                                                         natural posture and allow physicians to analyze the
and dieticians work together to provide individualized,       construction are critical to the success of the device
                                                                                                                         interactions between bones, joints and ligaments
comprehensive care plans for our patients with SCI. In        for the patient.
                                                                                                                         from different angles.
addition to providing treatment, our staff works with
the patients' family members to help them understand                                                                      Research has indicated that radiation from
the social and emotional implications of an SCI to                                                                        repeated X-rays can increase the risk factor for
help ensure the best possible outcome for the child,                                                                      cancer later in life. This is a great concern to our
including the ability to have a full, productive life.                                                                    medical team, as Shriners Hospitals for Children
Innovative therapies offered at Shriners Hospitals for                                                                    is committed to providing the best and the safest
Children include body-weight supported automated                                                                          treatment available to our patients. Radiation
treadmill training, functional electric stimulation (FES)                                                                 exposure is cumulative over one's lifespan, so EOS
bikes, and experiential programs designed to increase                                                                     imaging is particularly helpful for use with children
independent living skills, build confidence and develop                                                                   who need multiple images taken throughout their
self-esteem.                                                                                                              course of treatment.

CLEFT LIP AND PALATE                                                                                                   CONDUCTING INNOVATIVE
At Shriners Hospitals for Children, patients with a cleft     This year, our First Lady (wife of the Imperial
                                                                                                                       RESEARCH
lip and/or palate are treated by a multidisciplinary          Potentate or CEO of the Shriners fraternity) has         Shriners Hospitals for Children is committed to
team of experts who work to improve the child's               chosen to support the POPS initiative as her             conducting high quality, innovative research in our
appearance and self-esteem, and their ability to              fundraising effort. To learn more, please visit          service areas to improve the care and quality of life of
eat, breathe and communicate. Shriners Hospitals              lovetotherescue.org/first-lady-program.                  children with these conditions and challenges, and to
for Children is committed to improving care for
                                                                                                                       increase medical knowledge.
children with this condition through a comprehensive,       • MOTION ANALYSIS CENTERS:
coordinated program of clinical excellence, education         Shriners Hospitals for Children is an internationally    Today, our research efforts are focused on translational
and research.                                                 recognized leader in clinical motion analysis. In our    research and regenerative medicine, which may one
                                                              14 motion analysis centers, high-speed cameras,          day reduce or eliminate the long-term causes of many
USING STATE-OF-THE-ART TECHNOLOGY                             reflective markers, force platforms and muscle           of the conditions our patients cope with, including
Shriners Hospitals for Children uses some of the latest       sensors are used to record, measure and evaluate         burns and neuromuscular injury and disease.
technology as part of its efforts to provide the best         how a child with a mobility impairment — such as
possible care we can for our patients, in order to help       those caused by cerebral palsy, scoliosis or spinal      OFFERING MEDICAL
them recover to the fullest extent possible. Here are         cord injury — actually moves. The data helps provide     EDUCATION OPPORTUNITIES
just a few examples:                                          an understanding of the interactions between
                                                              the muscles, joints and bones, which helps the           Shriners Hospitals for Children is proud of its role in medical
• ORTHOTICS AND PROSTHETICS:                                  patient's medical team to create an effective care       education. We have provided residency education or
  Shriners Hospitals for Children has a long history of       plan. Our orthopaedic surgeons, physical therapists,     postgraduate fellowships to thousands of physicians, as
  providing expertly crafted, correctly fitting orthotic      kinesiolosgists and biomedical engineers work            well as training for other medical professionals.
  and prosthetic (O&P) devices to children who need           together to interpret, analyze and assess the data to
  them, giving kids with missing limbs and other                                                                       Many of our physicians also teach at nearby colleges and
                                                              create the most effective treatment plan for patients.
  orthopaedic difficulties the opportunity to believe in                                                               universities. By maintaining relationships with several
  their dreams and be active participants in the world        Our motion analysis centers offer unparalleled           medical teaching facilities, Shriners Hospitals for Children
  around them. Our highly trained O&P professionals           opportunities for both patient care and research.        encourages an academic environment committed to
  can create a full range of devices, from a complete         The sophisticated technology can provide more            excellence in the next generation of physicians.
  prosthetic limb to the smallest assistive device,           complete information that improves patient care and
  for children of all ages efficiently, accurately            outcomes, as well as treatment protocols. Equally        DEPENDING ON DONORS
  and precisely.                                              important, motion analysis provides researchers
                                                                                                                       The generosity of our donors, including the Shriners,
                                                              the opportunity to gain understanding and make
  Shriners Hospitals for Children has established a                                                                    the general public and corporations, allows Shriners
                                                              discoveries that will both lead to improved treatment
  system-wide approach that is more streamlined,                                                                       Hospitals for Children to continue the mission the
                                                              protocols, and contribute to the overall body of
  collaborative and technologically advanced. The                                                                      Shriners International fraternity started many years
                                                              medical knowledge, and to the understanding of
  U.S. Shriners Hospitals have been divided into                                                                       ago, when it founded our unique, generous and
                                                              human movement and gait patterns.
  regions; each has a designated regional fabrication                                                                  compassionate health care system. To learn more about
  center that supports the O&P departments of                                                                          Shriners Hospitals for Children, or this great fraternity,
  specific Shriners Hospitals. The O&P departments                                                                     please visit shrinershospitalsforchildren.org or
  and regional fabrication centers are known as                                                                        shrinersinternational.org.
  Pediatric Orthotic and Prosthetic Services (POPS).
                                                                                                                                              94th EAST-WEST SHRINE GAME // 11
T H E PA T H T O T H E N F L F O R
                             C O L L E G E F O O T B A L L' S F I N E S T

Created by the Shriners fraternity FORMER EAST-WEST SHRINE GAME PLAYERS CURRENTLY
in 1925, the East-West Shrine EXCELLING IN THE NFL
Game supports Shriners Hospitals                            touchdown. He attended Denver South High School,
for Children while showcasing the                           where he was selected First-Team All-State by The
                                                            Denver Post as a junior. He finished his prep career as
next generation of NFL legends.                             South's all-time leader in rushing yards (545 att., 4,587
Some of football's greatest                                 yards, 8.4 avg.), and became the first Denver Broncos
                                                            Futures Football (middle school program) member to
athletes and coaches have been                              sign an NFL contract.
part of the Game. Players Gale
Sayers, Tom Brady, John Elway,
Allan Page, Dick Butkus, Brett
Favre, Gino Marchetti and Walter
Payton have all competed on the
                                   LINDSAY
East-West gridiron.
A TIME-HONORED                                              PHILLIP LINDSAY
TRADITION                                                   EWSG: 2018 | West Team | RB
                                                            College: Colorado
An important part of America's football tradition, the      NFL: Denver Broncos | #30 | RB
East-West Shrine Game is the longest running college
all-star football game in the nation.                       On May 1, 2018, Phillip Lindsay signed with the
                                                                                                                       FLOWERS
                                                            Denver Broncos as an undrafted free agent. After an
Broadcast live on NFL Network, and with more than           impressive preseason, he made the Broncos' final
300 NFL scouts and agents in attendance, the East-          roster, and was named the third running back on the
West Shrine Game has proven to be a successful              depth chart behind Royce Freeman and Devontae              TRE FLOWERS
starting point for top college athletes seeking careers     Booker. In Week 1, he rushed for 71 yards on 15            EWSG: 2018 | East Team | SAF
in professional football. Before the East and West          carries and recorded two receptions for 31 yards and a     College: Oklahoma State
players even set foot on the field for the big game, they   receiving touchdown. The following week, in a 20–19        NFL: Seattle Seahawks | #37 | CB
will have been through a week of demanding practices        victory over the Oakland Raiders, Lindsay ran for 107
and detailed analyses by top decision-makers in the                                                                    The Seattle Seahawks selected Flowers in the fifth
                                                            yards and had one reception for four yards. He became
NFL. In addition to media exposure and intensive                                                                       round (146th overall) of the 2018 NFL Draft. He was the
                                                            the first undrafted player in NFL history with more than
training, the Game also mirrors the NFL by adhering                                                                    13th safety and the 30th defensive back drafted in 2018.
                                                            100 scrimmage yards in each of their first two games.
to the organization's rules, using NFL footballs and                                                                   The Seattle Seahawks immediately announced their
                                                            In Week 4, in a Monday Night Football game against
having both teams led by NFL-affiliated coaches.                                                                       decision to convert Flowers from safety to cornerback.
                                                            the Kansas City Chiefs, Lindsay had 69 rushing yards
An invitation to take part in the annual East-West          and added another rushing touchdown. According to          Flowers entered training camp as a backup cornerback.
Shrine Game is a once-in-a-lifetime opportunity for         The Ringer's Danny Kelly, "the Broncos undrafted gem       After impressing the coaching staff, he started
the best collegiate football all-stars in the country to    Phillip Lindsay is the third-best rookie running back in   competing for the starting cornerback job against
display their talents in front of top representatives       the NFL."                                                  veterans Byron Maxwell and Dontae Johnson. After
from NFL teams. A player's opportunities in the NFL                                                                    they sustained injuries, Flowers was named starting
                                                            At the University of Colorado, Lindsay started 30 of
can be greatly impacted by a strong performance in                                                                     cornerback by head coach Pete Carroll. He played
                                                            51 games played, finishing his career as CU's all-time
the game.                                                                                                              alongside Shaquill Griffin and safeties Bradley
                                                            leader in all-purposes yards (5,926) and yards from
                                                                                                                       McDougald and Earl Thomas.
                                                            scrimmage (4,849). He finished his career as the Buffs'
                                                            second all-time leading rusher (3,775 yards) and was       He made his professional regular season debut and first
                                                            the first Buffalo to record back-to-back 1,000-yard        career start in the Seattle Seahawks' season-opener
                                                            seasons. He was named Second-Team All-Pacific-12           at the Denver Broncos, and recorded eight combined
                                                            Conference and one of the 11 semifinalists for the         tackles and a pass deflection in their 27-24 loss. Flowers
                                                            Doak Walker Award following his senior season.             primarily covered Pro Bowl wide receiver Emmanuel
                                                            He rushed 301 times for 1,474 yards (4.9 avg.) with        Sanders during the game and allowed 10 receptions on
                                                            14 touchdowns and caught 23 passes for 257 yards           11 targets for 135-yards and a 43-yard touchdown.
                                                            (11.2 avg.) with one score in 2017. He earned second-
                                                            team All-Pac-12 honors following his junior season         As a senior at Oklahoma State, Flowers was a first
                                                            after leading the conference with 16 rushing scores.       team All-Big 12 selection and led the team with 79
                                                            He finished the season with 244 carries for 1,252          tackles, two interceptions and eight pass breakups. His
                                                            yards (5.1 avg.) with 16 touchdowns, in addition to        senior year, the All-America safety piled up 279 tackles
                                                            catching 53 passes for 493 yards (9.3 avg.) with one       during a productive career. He was chosen for the 2015
12 // 94th EAST-WEST SHRINE GAME
Second-Team Academic All-Big 12, 2016 Second-Team        Lowry became the first defensive end from                     (minimum 10 atts.) in his first start with the team
All-Big 12 (Coaches), 2016 Barry Sanders Award (Most     Northwestern to be drafted since DE Corey Wootton             (151.9) and ranks third for the most passing yds. (262).
Contribution with the Least Recognition), 2017 Second-   was selected by the Chicago Bears in 2010 (fourth             He became the first member of the 49ers to pass for
Team All-America (AFCA), 2017 First-Team All-Big 12      round, No. 109 overall). He also became the first             three-or-more TDs in a game since Colin Kaepernick
(Coaches), 2017 Second-Team All-Big 12 (Associated       player from Northwestern drafted by Green Bay since           on Nov. 27, 2016, at Miami (three TD passes). Mullens
Press), 2017 Team Captain as Voted by Teammates,         DT James Anderson in 1973 (14th round).                       joined Hall of Famers Fran Tarkenton (1961) and Jim
and 2017 Leslie O'Neal Award (OSU's Outstanding                                                                        Kelly (1986) as the only players in NFL history to throw
                                                         Following his high school career, Lowry was ranked            for 250-or-more yds, three-or-more TDs and no INTs
Defensive Player).
                                                         as a three star recruit and received a number of              in their NFL debut. His QB rating of 151.9 against the
                                                         scholarship offers. He ultimately elected to take the         Raiders was the second highest by a QB in his NFL
                                                         scholarship offer from Northwestern and played in all         debut since 1973 (min. 15 atts).
                                                         13 games that year as a backup to future Minnesota
                                                         Vikings defensive end Tyler Scott. His efforts that year      Mullens completed 27 of 39 atts (69.2 percent) for 250
                                                         earned him ESPN.com Big Ten All-Freshman Team                 yds and one TD vs. the New York Giants (Nov. 12). He
                                                         honors. He played in 48 games with 33 starts for the          completed 30 of 48 passes for a career-high 414 yds
                                                         Wildcats, and registered 134 tackles (83 solo), 31½           and two TDs at Seattle (Dec. 2). His 414 passing yds on
                                                         tackles for a loss, 12½ sacks, three interceptions (one       the day were the most by a 49ers QB since Tim Rattay
                                                         returned for a TD), 21 passes defensed, three fumble          registered 417 passing yds vs Arizona (Oct. 10, 2004).
                                                         recoveries and three forced fumbles. In his junior year,      He became the first 49ers QB to throw for 400-or-more
                                                         Lowry was named to the Academic All-Big Ten team              yds in a single game since Colin Kaepernick in 2013.
                                                         and an honorable mention by league coaches. In his
                                                                                                                       Mullens played college football for the Southern
                                                         final year, he was named as a consensus pick to the
                                                                                                                       Mississippi Golden Eagles, where in 2015 he set
                                                         Second-Team All-Big Ten team.
                                                                                                                       single-season school records for passing yardage
                                                                                                                       (4,476) and number of touchdown passes (38). He
LOWRY                                                                                                                  was named Conference USA Offensive Player of
                                                                                                                       the Year in 2015, and earned Preseason Conference
                                                                                                                       USA Offensive Player of the Year honors in 2016.
DEAN LOWRY                                                                                                             He finished his collegiate career at Southern Miss
EWSG: 2016 | East Team | DE                                                                                            as the career passing leader in every statistical
College: Northwestern                                                                                                  category. His 11,994 yards passing and 87 touchdown
NFL: Green Bay Packers | #94 | DL                                                                                      passes dwarfed the 7,695 yards and 52 touchdowns
                                                                                                                       registered by future NFL great Brett Favre during his
Dean Lowry was selected by the Green Bay Packers                                                                       four years with the Golden Eagles.
with the second of two fourth-round choices (No. 137
overall), the second of two compensatory choices
awarded to the team in the 2016 NFL Draft.
Lowry played in all 16 games with 11 starts in 2017
and registered 34 tackles (22 solo), two sacks, seven    MULLENS
tackles for a loss, a fumble recovery for a touchdown,
two passes defensed, eight quarterback hits and
six QB pressures. He earned NFC Defensive Player
                                                         NICK MULLENS
of the Week honors for his performance vs. Tampa
                                                         EWSG: 2017 | East Team | QB
Bay in Week 13. He posted four tackles (all solo), a
                                                         College: Southern Mississippi
sack, a QB pressure and a QB hit, and registered his
                                                         NFL: San Francisco 49ers | #4 | QB
first career TD after recovering a QB Jameis Winston
fumble forced by DT Kenny Clark at the Green Bay 38      On Sept. 26, 2018, the San Francisco 49ers promoted Nick      WITH MORE THAN 300 NFL SCOUTS AND
late in the second quarter and returning it 62 yards.    Mullens from their practice squad to their active roster.
                                                                                                                       AGENTS IN ATTENDANCE, THE EAST-
He became just the seventh Green Bay player (since       His 1,147 passing yards (yds) in his first four starts with
1982) to register a sack and a defensive TD in the       the team are the second-most by a 49ers quarterback           WEST SHRINE GAME HAS PROVEN TO
same game. Lowry played in 15 games as a rookie          (QB) in their first four starts in franchise history.         BE A SUCCESSFUL STARTING POINT
in 2016 and registered 14 tackles (eight solo), two
sacks, three tackles for a loss, nine QB pressures and   In his NFL debut vs. the Oakland Raiders (Nov. 1),            FOR TOP COLLEGE ATHLETES SEEKING
three QB hits. He posted sacks in back-to-back games     Mullens completed 16 of 22 attempts (atts) (72.7
                                                         percent) for 262 yds, three touchdowns (TDs) and QB           CAREERS IN PROFESSIONAL FOOTBALL.
in 2016, recording one in Week 13 vs. Houston and
one in Week 14 vs. Seattle. He appeared in all three     rating of 151.9. He became the first player making his
postseason contests as a rookie and posted two           NFL debut with the 49ers to throw for two-or-more
tackles (one solo) and a QB pressure.                    TDs in that game. With three TD passes against the
                                                         Raiders, Mullens tied the franchise record for the most
                                                         TD passes by a player in his first start with the 49ers.
                                                         He also set the franchise record for highest QB rating
                                                                                                                                            94th EAST-WEST SHRINE GAME // 13
H E L P I N G O U R PA T I E N T S R E C OV E R A N D E X C E L

The staff of Shriners Hospitals for Children takes great pride in taking the time to get to know our patients,
understand their goals, and provide care that considers and encompasses their overall needs and well-
being. We do all we can to help them achieve their goals and believe in their dreams, and we applaud their
determination, perseverance and grace. Here, we share the stories of four amazing young patients:

ANTWON               >>>                                       DREW         >>>
In 2017, 15-year-old Antwon tore the anterior cruciate         Drew is an active swimmer, skier, musician and recent high school graduate. Drew was diagnosed at an early age
ligament (ACL) and the cartilage between the thighbone         with osteosarcoma, which required amputation of his leg. He has been receiving prosthetic services at Shriners
and shinbone (meniscus) in his left leg during football        Hospitals for Children — Salt Lake City since the age of 8.
practice. The injuries caused him to question his future as
                                                               When he was 13, Drew attended Camp Un-Limb-ited, an outdoor recreation and therapy camp for amputees that
an athlete.
                                                               is hosted by the Salt Lake City Shriners Hospital. Surrounded by other amputees of his age for the first time in his
His family sought assistance from the sports medicine          life, Drew thrived at the camp and found new confidence. The event was life-changing for him, and he now calls his
team at Shriners Hospitals for Children — Northern             friends from camp his "other family."
California. There, Orthopaedic Surgeon and Sports
                                                               Drew loves to be active. Beyond the skiing and river rafting he enjoyed at Camp Un-Limb-ited, he was on his high
Medicine Specialist Nicole Friel, M.D., reconstructed
                                                               school swim team and club water polo team. He achieved the rank of Eagle Scout and worked in Florida this past
Antwon's ACL, repaired the meniscus and prescribed
                                                               summer as a lifeguard at Disney World. He also loves music, and plays drums, guitar and piano.
extensive physical therapy.
                                                               Drew represented the Salt Lake City Shriners Hospital as a standard bearer at the Shriners Hospitals for Children
The initial goal of his physical therapy was to maintain
                                                               Open in Las Vegas in November.
the strength of his noninjured joints and muscles, while
steadily improving the injured joint through a progressive     After so many years of being surrounded by health care professionals who took such an interest in his progress,
return of his range of motion and strength.                    Drew hopes to work in the medical field.
"Antwon and I set goals that would challenge him
to become better than he was before, to reduce the
likelihood of reinjury and to prepare him for return to
sports with a high level of confidence," said Bill Workman,
PT, a physical therapist at the Northern California Shriners
Hospital who specializes in sports injuries.
Antwon said his experience at the Northern California          ANTWON SAID HIS EXPERIENCE AT                              DREW LOVES TO BE ACTIVE. BEYOND
Shriners Hospital has helped him gain the confidence
                                                               THE NORTHERN CALIFORNIA SHRINERS                           THE SKIING AND RIVER RAFTING HE
he needs to return to his favorite sports — baseball,
basketball and football. "It has made me stronger both         HOSPITAL HAS HELPED HIM GAIN THE                           ENJOYED AT CAMP UN-LIMB-ITED,
physically and mentally and more motivated than ever           CONFIDENCE HE NEEDS TO RETURN TO                           HE WAS ON HIS HIGH SCHOOL SWIM
before," said Antwon. "I want to finish high school strong,
earn a college degree in engineering and become a              HIS FAVORITE SPORTS — BASEBALL,                            TEAM AND WATER POLO TEAM.
professional athlete."                                         BASKETBALL AND FOOTBALL.

16 // 94th EAST-WEST SHRINE GAME
TIM BROUGHT A VIDEO FROM
                                                                                                                        ANOTHER HOSPITAL SHOWING A KID
                                                                                                                        WITH DISABILITIES RIDING A BIKE ...
                                                                                                                        AS A PROSTHETIST IT IS EXCITING
                                                                                                                        AND FUN TO BRAINSTORM WITH
HELEN         >>>                                                                                                       PATIENTS' IDEAS.
Fourteen-year-old Helen from Missoula, Montana,             TIM     >>>
loves and excels at playing guitar, writing, painting
nails, skiing, aerial climbing and rock climbing, though    Thanks to his orthopaedic team at Shriners Hospitals for Children — Chicago and Pediatric Orthotic and Prosthetic
she is missing part of her right arm.                       Services (POPS) — Chicago, Tim, 12, received a custom brace that will allow him to ride a typical, not adapted
                                                            bike, for the first time in his life.
Helen is a right sided, congenital, below-the-elbow
(BE) amputee, or in her words: "I am missing part of        "Tim brought a video from another hospital showing a kid with disabilities riding a bike ... As a prosthetist it is
my arm below the elbow since birth." In addition to         exciting and fun to brainstorm with patients' ideas," India Jacobson, CPO, a certified prosthetist with POPS said.
providing surgical treatment to correct underdeveloped      "It was also helpful in the process to have his mom, Linda, who was also born without arms, there to help Tim
fingers on her left hand, the staff of Shriners Hospitals   learn to use the bicycle brace."
for Children — Spokane has offered Helen prosthetic         Jacobson created the custom bicycle brace using the rear section of a thoracolumbosacral orthosis (TLSO) back
solutions throughout her life. At age 3, she was fitted     brace. She connected it with straps to PVC material that slide onto the bicycle handlebars. With some practice in
with her first prosthesis — a basic rubber attachment       our hospital's Patient Activity Mall, Tim was able to attach the straps himself using his mouth. "My brace for bike
to add length to her arm for gymnastics. At age 7,          riding is working out really well," Tim said.
Helen received the first of two prosthetics designed
for skiing.                                                 Linda is happy about the physical and emotional benefits for her son. "Riding a two wheeler requires using
                                                            muscles not used in daily activities. It's great exercise and an important part of being a kid," Linda said. "Having a
In 2015, Helen asked Peter Springs, O & P manager at        two wheeler will allow Tim to join his peers this summer and feel like part of the crowd."
the hospital to design a prosthetic specifically for her,
just for rock climbing. "One of the really cool things
about working in prosthetics is that it allows me to be
creative and to open doors to worlds that might not
have been available to kids otherwise," said Springs.
"It is especially meaningful to make devices that are
for specific activities like rock climbing."                   THESE ARE JUST A FEW EXAMPLES of the courage, perseverance and tenacity of our
                                                               patients, and of the difference Shriners Hospitals for Children makes in the lives of our
Helen is able to enjoy all these activities because of
                                                               patients and families.
both her own determination and dedication and by
the specialized prosthetics offered by the Spokane
Shriners Hospital.
"Working with my condition will always be a
struggle," said Helen, "but the support from Shriners
Hospital makes a big difference."

HELEN IS ABLE TO ENJOY ALL THESE ACTIVITIES BECAUSE OF BOTH HER OWN
DETERMINATION AND DEDICATION AND BY THE SPECIALIZED PROSTHETICS
OFFERED BY THE SPOKANE SHRINERS HOSPITAL.

                                                                                                                                              94th EAST-WEST SHRINE GAME // 17
W E L C O M E , R I L E Y A N D L I L Y,
   O U R 2 0 1 8 - 2 0 1 9 N A T I O N A L PA T I E N T A M B A S S A D O R S

Every year, Shriners Hospitals for Children selects two National Patient Ambassadors to represent the health
care system's patients. The ambassadors spend the year sharing their stories of perseverance in the face of
adversity and the ways Shriners Hospitals for Children has made a dramatic, life-changing difference in their
lives. Introducing this year's National Patient Ambassadors:

RILEY       >>>                                            LILY     >>>
Riley was born with hereditary multiple exostoses          Lily, of Paducah, Kentucky, was born with fibular
(HME), a genetic condition which causes irregular          hemimelia, meaning she did not have a fibula, the
bone growth. Exostoses are more commonly known as          outer thin bone that runs from the knee to the ankle,
"bone spurs," which typically grow on the end of long      in her right leg. She underwent a Syme's amputation,
bones during childhood and adolescence.                    which is an amputation done through the ankle joint
                                                           that helps to preserve the heel pad, and she received
In Riley's case, physicians discovered growths from
                                                           her first prosthesis a few months later.
nearly head to toe through a full body X-ray when he
was only 15 months old. Shortly thereafter, he became      When Lily was 18 months old, she became a patient
a patient of Shriners Hospitals for Children — Tampa.      of Vishwas Talwalkar, M.D., pediatric orthopaedic
                                                           surgeon at Shriners Hospitals for Children Medical
Over time, Alfred V. Hess, M.D., the hospital's
                                                           Center — Lexington. Over the years, Lily has
director of hand surgery, and Shriners Hospitals for
                                                           undergone five surgeries there to straighten her
Children — Tampa's Chief of Staff Maureen Maciel,
                                                           remaining right leg and has received more prosthetic
M.D., have performed more than a dozen surgeries to
                                                           limbs than she can count.
remove growths and lengthen bones in Riley's arms
and legs.                                                  Lily is in her sophomore year at the University of
                                                           Kentucky. Because of the care she received at Lexington
Riley has been a very active patient ambassador for
                                                           Shriners Medical Center, she has chosen to study
the Tampa Shriners Hospital for several years. He also
                                                           nursing, and minor in music. "I hope to be a nurse at
mentors Theodore, another child with the same rare
                                                           Shriners Hospital after graduating," said Lily. "It is my
condition, which Riley said is "one of the best things
                                                           dream to help provide the same care I received all my
that happened to me this year." Theodore's mom said
                                                           life to others as a way to show my gratitude for the
that meeting Riley and his family gave them hope.
                                                           Shriners health care system.
Riley's family also supports a golf tournament
                                                           "Shriners Hospitals for Children has helped me to not
organized by Riley's dad's former employer. Since
                                                           see my leg as a handicap, and instead to look at it as
2002, the C&W Charity Golf Classic has raised more
                                                           a challenge," she said. "Because of Shriners Medical
than $500,000 to benefit the Tampa Shriners Hospital.
                                                           Center, I wake up every morning thankful for two legs
Riley is glad to have the opportunity to share his story   instead of regretting that I only have one."                I HOPE TO BE A NURSE AT SHRINERS
and help others as a National Patient Ambassador. He
                                                           Lily is pleased to be one of our national patient           HOSPITAL AFTER GRADUATING. IT IS
intends to remain part of the Shriners family.
                                                           ambassadors. "I am so glad I get to be a National           MY DREAM TO HELP PROVIDE THE
"I plan on becoming a Shriner when I grow up," Riley       Patient Ambassador and talk to other patients and
said. I want to be known as someone who gave of his        families who are going through the same things,"            SAME CARE I RECEIVED ALL MY LIFE
time and his money."                                       said Lily. "Somewhere out there is at least one person      TO OTHERS AS A WAY TO SHOW MY
                                                           who needs to hear what I have to say." The House of
                                                           Representatives of the Commonwealth of Kentucky             GRATITUDE FOR THE SHRINERS HEALTH
                                                           honored Lily with a citation for being recognized by        CARE SYSTEM.
                                                           our health care system in this way.

I PLAN ON BECOMING A SHRINER
WHEN I GROW UP. I WANT TO BE
KNOWN AS SOMEONE WHO GAVE OF                                  THANK YOU, RILEY AND LILY, for being part of the 2019 East-West Shrine Game
HIS TIME AND MONEY.                                           festivities. And, a special thank you to Lily for singing the national anthem to kick-off
                                                              today's event.
                                                              To learn more about Riley and Lily, please visit shrinershospitalsforchildren.org/Media-
                                                              resources or youtube.com/user/shrinershospitals.

20 // 94th EAST-WEST SHRINE GAME
T H E 2 0 1 8 M Y CAU S E M Y C L E A T S CA M PA I G N

Three NFL players selected
Shriners Hospitals for Children as
their charity of choice for the 2018
My Cause My Cleats initiative
during week 13 of the NFL season
(Nov. 29 – Dec. 3).
My Cause My Cleats gives NFL players the opportunity
to personalize their cleats and raise awareness for the
charities and foundations they support. The campaign       MY CAUSE MY CLEATS SUPPORTING SHRINERS HOSPITALS FOR CHILDREN
also gives players a platform to share their stories and
explain why the causes are important to them.
Participating players revealed their cleat designs
via social media on Nov. 28, during a league-wide
"Unboxing Day." The custom-designed cleats were
worn at various games during week 13 of the regular
NFL season.
Following the games, all players were encouraged
to sign their cleats for auction through NFL Auctions,
with proceeds benefiting the players' designated
charities, including Shriners Hospitals for Children.

                                                           ALAN CROSS UNBOXING HIS CLEATS WITH ANTONY AUCLAIR

WE WOULD LIKE TO THANK THE FOLLOWING PLAYERS FOR
CHOOSING TO SUPPORT SHRINERS HOSPITALS FOR CHILDREN
                                                                                                                      ANTONY AUCLAIR WEARING HIS CLEATS ON THE FIELD
DURING THIS YEAR'S MY CAUSE MY CLEATS CAMPAIGN:

ANTONY AUCLAIR                                             ALAN CROSS                                                 ANTHONY ZETTEL*
TE, Tampa Bay Buccaneers                                   TE, Tampa Bay Buccaneers                                   DE, Cleveland Browns
2017 East-West Shrine Game alumnus                         Father and Grandfather were Shriners                       2016 East-West Shrine Game alumnus
                                                           "My papaw was a Shriner, my dad was a Shriner.             *Zettel's cleats support Shriners Hospitals for Children
                                                           They're both 32nd Degree Masons, so that's really the      and past National Patient Ambassador Emily's
                                                           main reason why I'm doing it. It's for the children that   fundraising program Beads 4 Needs.
                                                           go into the hospitals that fight every day. It's a real
                                                           blessing to make that a point of emphasis during an
                                                           NFL game."
                                                                                                                                          94th EAST-WEST SHRINE GAME // 21
MEET BILL HAYNES: A BEHIND-THE-SCENES STAR
                O F T H E E A S T- W E S T S H R I N E G A M E

For years, the East-West Shrine Game has depended on committed volunteers who whole-heartedly believe
in the meaning and importance of the game. Some of our volunteers have been a part of this tradition for
many years, and the East-West Shrine Game would not be what it is today without them. We thank all of our
amazing volunteers for their dedication and efforts, and for making the game a success year after year.
This year, we are proud to celebrate longtime volunteer and Shriner Bill Haynes, who has been devoted to the East-West Shrine Game for 40 years.

ABOUT BILL HAYNES                                            THOUGHTS FROM THOSE
Years with the game: 40                                      WHO KNOW HIM BEST
Current role: Coach Transportation                           Haynes is a part of a core group of volunteers that
Currently lives in: Canby, Oregon                            have stuck together through many years of the East-
What has been your most memorable East-West                  West Shrine Game. Over time, these individuals have
Shrine Game Moment?                                          gotten to know each other very well, and they all have
In 1982, Alabama coach Bear Bryant was the head              a very special connection to Haynes.
coach for the East Team. I was the East Team manager         "Bill has always been the guy who was kind of the
at the time. He told me he had to leave at half-time, so I   leader of the group," said Tom Reeves, director of
walked him to his car. Bo Schembechler, the head coach       game operations for the East-West Shrine Game and
at Michigan, had to take over for the second half.           volunteer for 25 years.                                       BILL HAYNES, CARSON HANKS AND TOM REEVES
How did you first get involved with the game?                "He was the first guy I ever met on the staff, and he
I had just gotten home from college and joined               completely took me under his wing. He inspired me; he
Shriners International. It was Jan. 5, 1980, and they        turned me from just a football guy to a guy who uses
asked if I could help out. I was the East Team manager       football for anything we can for Shriners Hospitals
for many years, and now I do transportation.                 for Children. He was always our rock — no matter
What do you do in your "regular life?"                       what was going on — whenever anything was going
I'm a member of Al Kader Shriners in Wilsonville,            wrong — he would just calm everything down. He is
Oregon, and I work in the auto industry.                     truly the reason I got involved with this game, and his
                                                             dedication inspired me to become who I am today."
What does the East-West Shrine Game mean to you?
For me, it's about getting a chance to see the kids          Haynes has also made an impact on East Team
and the players. It's about visiting the hospitals, and      Manager Carson Hanks, who been volunteering with
the experience of taking the players there. It may           the game for 25 years.
sometimes be hard to get them there, but the hardest         "Bill is the epitome of being a volunteer and having
part is getting them out. It's also about working            the servitude spirit run through your veins," said
with the other members of the game staff. There              Hanks. "He's been a mentor, East-West Shrine Game
are six core guys who have been doing it for many            historian and story teller. My involvement with the           BILL HAYNES AND TOM REEVES
years — we've got it down to a science. Every year, I        game would not be the same without Bill. I love
get to see them. We do a great job at trouble shooting.      everything he's given to me and how high of a bar he's
If something goes wrong, we know what to do. You'd           set for the rest of us."
never know anything ever happened.
                                                             The East-West Shrine Game is proud to count Haynes
                                                             as one of its longest volunteers, and thanks him for
                                                             his 40 years of dedicated service to the game. We
                                                             are truly grateful for his time, talent and efforts, all of
                                                             which has helped make the game what it is today.              BILL IS THE EPITOME OF BEING
                                                                                                                           A VOLUNTEER AND HAVING THE
                                                                                                                           SERVITUDE SPIRIT RUN THROUGH
                                                                                                                           YOUR VEINS.

22 // 94th EAST-WEST SHRINE GAME