A MESSAGE FROM THE DIRECTOR - Bolingbrook Bank & Trust
Page content transcription
If your browser does not render page correctly, please read the page content below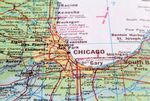 PLATINUM ADVENTURES® NEWSLETTER
                         DAY TRIPS • EXTENDED TRIPS • SEMINARS • AND MORE!
FALL 2017
            A MESSAGE FROM
            THE DIRECTOR
            The crisp, cool days and colorful leaves are reminders that fall is in
            the air! It's the perfect touring weather and we hope you can join us
            as we embark on new, exciting adventures. Together with our Platinum
            Adventures friends, we have many day trips and extended travel
            opportunities to offer.

            If you haven't joined us on a Platinum Adventures day or extended trip,
            now is a great time to travel with our new and improved club! We offer a
            variety of interesting, fun and educational activities for all to enjoy. Take
            a look through the newsletter and see for yourself!

            As your new club director, I look forward to meeting you and
            experiencing new adventures together. The seminars and day trips
            provide an opportunity to meet new friends as well. Call today to reserve
            your spot on these exciting events!

            Hope to see you soon,

                                FOR MORE INFORMATION ABOUT ANY OF THE
                                 EVENTS YOU SEE IN THIS NEWSLETTER, OR TO
                                           RSVP, CONTACT ME:
                                                  DIANE MOYERS
                                    630-547-9403 | dmoyers@glenellynbank.com
FOR DETAILED
    ITINERARIES ON
    ANY OF THESE
    UPCOMING
    DAY TRIPS,
    CONTACT YOUR
    PLATINUM
    ADVENTURES
    DIRECTOR.                          DAY TRIPS
                                       You'll have the unique opportunity to
                                                                                            Pay close attention to the means of
                                                                                            transportation for these trips. Often times,
                                                                                            we will gather and transport the group by
                                       explore the wonders we have nearby. We               bus, but there are some events that require
                                       carefully plan each of our day trips, events         you to commute on your own. As always, if
                                       and seminars to ensure they are packed               you should have any questions about any
                                       with as much adventure and education as              of these day trips, or would like to RSVP,
                                       possible. Plus, each event offers a great            contact your bank's Platinum Adventures
                                       chance to share with friends just what the           director at the phone number or email listed
                                       Platinum Adventures® Club is all about.              in this newsletter.

    MONDAY, OCTOBER 23
    Estate Planning from the Heart:
    Leaving a Lasting Legacy of Love & Affection
    EASY 1   2   3   4   5 ENERGETIC

    Wintrust Financial Center                                          Platinum Adventures Club Open House
    9700 W. HIGGINS RD. | ROSEMONT, IL                                 EASY 1   2   3   4    5 ENERGETIC
    Join this thoughtful and provoking discussion around an            Join us to learn about the Platinum Adventures® Club! We
    often difficult subject: planning for death and incapacity.        will discuss all of the benefits of Wintrust's travel and
    Mary Ann Korenic from Wintrust Wealth Services will address        activity club, including our upcoming day trips, extended
    what estate planning is and who needs it. You'll learn more        travel opportunities and educational presentations. Joining
    about creating a will and if you'll also need a trust. Are you     the club is free and easy! If you are 50 years of age or better
    wondering what a trustee does? If so, Ms. Korenic will discuss     and have an account at the bank, you are eligible. Light
    treating heirs equally, the difference between wealth and net      appetizers will be served.
    worth, and how to discuss these issues with loved ones. Lunch      Wednesday, November 1
    is included.                                                       Bolingbrook Bank & Trust | 198 S. Bolingbrook Rd.
                                                                       Wednesday, November 8
    TIME: 11:30 AM                                                     Naperville Bank & Trust | 555 Fort Hill Dr.
    COST: MEMBERS & NON-MEMBERS | FREE
    RESERVATIONS ARE REQUIRED.                                         TIME: 4 TO 6 PM
                                                                       COST: MEMBERS & NON-MEMBERS | FREE
                                                                       RESERVATIONS ARE REQUIRED BY OCTOBER 30.
2
RESERVATIONS ARE REQUIRED FOR
                                                                                          ALL EVENTS. PLEASE CONTACT ME
                                                                                            TODAY TO RESERVE YOUR SPOT:
                                                                                                                    DIANE MOYERS
                                                                                                                         630-547-9403
                                                                                                            dmoyers@glenellynbank.com

Free Coin Appraisals
EASY 1        2    3   4    5 ENERGETIC

Various Locations
Mark your calendar! Ron Beckstrom of Golden Rule Coins* will
be appraising rare, collectible and antique coins, gold jewelry
and paper currency. Stop by the bank and find out what your
items are worth. You may have hidden treasures inside
your home!
Saturday, November 4
Naperville Bank & Trust | 5 S. Washington St.
Saturday, December 2
Wheaton Bank & Trust | 370 S. County Farm Rd.
Saturday, January 27                                                     MONDAY, NOVEMBER 13
Wheaton Bank & Trust | 100 N. Wheaton Ave.
                                                                         Extended Trip Preview
TIME: 9 AM TO NOON                                                       EASY 1   2   3   4   5 ENERGETIC
COST: MEMBERS & NON-MEMBERS | FREE                                       Glen Ellyn Bank & Trust
FIRST COME, FIRST SERVED BASIS.                                          357 ROOSEVELT RD. | GLEN ELLYN, IL
*Ron Beckstrom and Golden Rule Coins are not affiliated with the bank.   Calling all travelers! Join us for a presentation to see where
                                                                         the Platinum Adventures Club is heading next. You'll hear all
TUESDAY, NOVEMBER 7                                                      about the exciting trips planned to these great destinations:
Platinum Adventures Club Kick Off Party                                  Shop & Taste at Mall of America; Exploring the Alpine
EASY 1       2    3    4    5 ENERGETIC                                  Countries; Cape Cod, Martha's Vineyard & Nantucket; Iceland:
                                                                         Land of the Fire & Ice; Mackinac Island & Agawa Canyon; and
Glen Ellyn Bank & Trust
                                                                         Spotlight on San Antonio Holiday. Let's make memories and
357 ROOSEVELT RD. | GLEN ELLYN, IL
                                                                         new friends on these fabulous trips! You won't want to miss
Come join the fun and see what Platinum Adventures is all
                                                                         hearing about these incredible opportunities. Call today to
about! From day trips to extended travel, or seminars on
                                                                         make a reservation.
physical and financial health, we've got it all. Stop by to
learn about all of the benefits, make new friends and enjoy              TIME: 10 TO 11:30 AM
1950s jukebox entertainment by Steve Justman. Put on your                COST: MEMBERS & NON-MEMBERS | FREE
dancing shoes and bring a friend! Light refreshments and                 RESERVATIONS ARE REQUIRED BY NOVEMBER 9.
appetizers will be served.

TIME: 4 TO 6 PM                                                           NEW: PLATINUM ADVENTURES IS NOW ACCEPTING
COST: MEMBERS & NON-MEMBERS | FREE                                        CREDIT CARDS FOR PAYMENT ON ALL DAY TRIPS.
RESERVATIONS ARE REQUIRED BY OCTOBER 30.
                                                                                                                                          3
WEDNESDAY, NOVEMBER 29
    Morning Movie
    EASY 1     2    3    4    5 ENERGETIC

    Hollywood Palms Theatre
    352 S. RTE 59 | NAPERVILLE, IL
    Come join us for our first Platinum Adventures Club movie
    event. This is a great opportunity to learn more about the
    club and enjoy a good film and some popcorn!

    Non-members will be FREE if they attend with a current
    Platinum Adventures member. Bring a friend and join the fun!

    TIME: 9:30 AM TO 12:30 PM
    MEMBERS | FREE & NON-MEMBERS | $5
    RESERVATIONS ARE REQUIRED BY NOVEMBER 17.

                             WE HAVE THE
        MORTGAGE OPTIONS
           YOU CAN COUNT ON!                                                               Photos with Santa
                                                                                           EASY 1   2   3   4   5 ENERGETIC
        With Wintrust Mortgage, you come first, and we're not just
                                                                                           Saturdays in December
        concerned with providing you with the best mortgage services;
                                                                                           Happy holidays! Stop into one of our four bank locations to
        we're also happy to provide tools that help your overall financial
                                                                                           take a photo with Santa. Bring your grandchildren or pets to
        health. So, whether you're looking for a new home, wanting to
        refinance or just simply want to chat, we're here! Stop into one
                                                                                           capture a special memory this holiday season!
        of our locations, or call today, and we'll help you get started.                   Saturday, December 2
                                                                                           Naperville Bank & Trust | 5 S. Washington St.
                                                                                           Saturday, December 9
                                                                                           Wheaton Bank & Trust | 100 N. Wheaton Ave.
                                                                                           Bolingbrook Bank & Trust | 198 S. Bolingbrook Dr.
                                                                                           Saturday, December 16
                                                                                           Glen Ellyn Bank & Trust | 357 Roosevelt Rd.
                             www.wintrustmortgage.com                                      TIME: 10 AM TO 1 PM
      Residential lending provided by Wintrust Mortgage, a division of Barrington Bank &
                                                                                           COST: MEMBERS & NON-MEMBERS | FREE
      Trust Company, N.A. NMLS #449042.

4
RESERVATIONS ARE REQUIRED FOR
                                                                                         ALL EVENTS. PLEASE CONTACT ME
                                                                                           TODAY TO RESERVE YOUR SPOT:
                                                                                                                                         DIANE MOYERS
                                                                                                                                 630-547-9403
                                                                                                                    dmoyers@glenellynbank.com

                                                                                 BRING IT HOME TO A FIRM
                                                                               THAT SEES
                                                                                YOU AS
                                                                              MORE THAN
                                                                              A NUMBER .
                                                                          If your bank is making you feel like your account
                                                                          is too small to be important, maybe it's time for
                                                                               a new wealth management relationship.

WEDNESDAY, JANUARY 10 | 2018
"Wicked"                                                               We want to be there for you during all the important
EASY 1   2   3   4   5 ENERGETIC                                       decisions in your life. From saving up to buy your first
                                                                       home to planning for retirement, we will be with you
Oriental Theatre                                                       every step of the way. Bring it home to a firm that puts
CHICAGO, IL
                                                                       you first instead of turning you away.
"Wicked," the Broadway sensation looks at what happened
in the Land of Oz, but from a different angle. Before
Dorothy arrives, there is another young woman, born with
emerald-green skin. She's smart, fiery, misunderstood and
possessing an extraordinary talent. When she meets a
bubbly blonde who is very popular, their initial rivalry turns
into an unlikely friendship until the world calls one "good"                                     Contact one of our
and the other one "wicked." "Wicked" may make you laugh,                                 Financial Advisors for more details.
cry and think. We'll have lunch at Petterino's before
the show.                                                        Securities, insurance products, financial planning, and investment management services are offered through
                                                                 Wayne Hummer Investments, LLC (Member FINRA/SIPC), founded in 1931. Trust and investment management
                                                                 services offered by The Chicago Trust Company, N.A. and Great Lakes Advisors, LLC, respectively. Investment
COST: MEMBERS | $199 & NON-MEMBERS | $209                        products such as stocks, bonds, and mutual funds are not insured by the FDIC or any federal government agency,
                                                                 not bank guaranteed or a bank deposit, and may lose value.
CALL FOR DEPARTURE INFORMATION.
                                                                                                                                                                                  5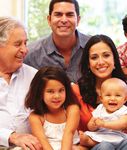 THURSDAY, JANUARY 18 | 2018
                                                                     Refuse to be a Victim
                                                                     EASY 1   2   3   4   5 ENERGETIC

                                                                     Glen Ellyn Bank & Trust
                                                                     357 ROOSEVELT RD. | GLEN ELLYN, IL
                                                                     This three-hour crime prevention seminar provides
                                                                     information geared toward awareness and avoidance of a
                                                                     criminal attack. Kevin Swan, a certified instructor, will help us
                                                                     understand criminal thinking and provide tips on maximizing
                                                                     home, automobile, telephone, technological and personal
                                                                     security. Participants will learn information about how to
                                                                     easily and inexpensively create layers of safety in their
                                                                     everyday lives. A light breakfast will be served. Class size is
                                                                     limited, so call now to reserve your spot!

                                                                     TIME: 9:30 AM TO 12:30 PM
                                                                     MEMBERS | $5 & NON-MEMBERS | $10

                                                                     THURSDAY, JANUARY 25 | 2018
    WEDNESDAY, JANUARY 17 | 2018                                     Estate Planning
    Platinum Adventures Health Fair                                  EASY 1   2   3   4   5 ENERGETIC
    EASY   1   2   3   4   5 ENERGETIC                               Wheaton Bank & Trust
    Wintrust Financial Center                                        100 N. WHEATON AVE. | WHEATON, IL
    9700 W. HIGGINS RD. | ROSEMONT, IL                               We invite you to join us for this important lunch and
    Do you make a New Year's resolution each year to take            presentation. Mary Ann Korenic from Wintrust Wealth
    control of your health? If so, join us at the Platinum           Services will review what documents are necessary for estate
    Adventures Health Fair. There will be a series of discussions    planning and why a trust is helpful for everyone. Learn ways
    by health care representatives on health issues such as          to avoid probate and why having a will sometimes isn't
    Alzheimer's Disease, diabetes, heart health, cancer, nutrition   enough and can delay administering your estate. We'll discuss
    and more. Participants will visit the health care expo and       how to avoid personal property disputes, how trusts can help
    pick up information on various important health topics.          reduce estate taxes and why selecting the right trustee is a
    Lunch will be provided.                                          very important decision.

    TIME: 11:30 AM                                                   TIME: 11 AM TO 1 PM
    COST: MEMBERS & NON-MEMBERS | FREE                               COST: MEMBERS & NON-MEMBERS | FREE
    RESERVATIONS ARE REQUIRED.                                       RESERVATIONS REQUIRED BY JANUARY 22.
                                                                     SPACE IS LIMITED - CALL TODAY!

6
RESERVATIONS ARE REQUIRED FOR
                                                                                                                                  ALL EVENTS. PLEASE CONTACT ME
                                                                                                                                    TODAY TO RESERVE YOUR SPOT:
                                                                                                                                                            DIANE MOYERS
                                                                                                                                                                 630-547-9403
                                                                                                                                                    dmoyers@glenellynbank.com

                                                                                                                 WEDNESDAY, FEBRUARY 21 | 2018
                                                                                                                 Hands-On iPhone Workshop Part One
                                                                                                                 EASY 1   2   3   4   5 ENERGETIC

                                                                                                                 Naperville Bank & Trust
                 FROM NEAR AND FAR ,                                                                             555 FORT HILL DR. | NAPERVILLE, IL
                    WE'RE ALWAYS                                                                                 We will offer two different workshops to aid you in using
                                                                                                                 your mobile device to better connect to your family, friends
            HERE FOR YOU                                                                                         and community. Session one will cover the camera and photo
                                                                                                                 app on your phone. Learn how to take wonderful photos
              As a customer and Platinum Adventures Club                                                         and store them in the most organized way possible. Each
              member, you know we have a lot to offer.                                                           participant will leave with a manual that they can refer back
              From accounts built specifically for your
                                                                                                                 to, so they can put what they've learned into practice.
              needs to trips planned with your interests
              in mind, we go above and beyond to be the
                                                                                                                 Only Apple products at this session, please.
              best bank for you. So, why not bring more of                                                       TIME: 9:30 TO 11 AM
              your business to us? To help entice you, we're
                                                                                                                 MEMBERS | $25 & NON-MEMBERS | $30
              ready to provide the great offer below when
                                                                                                                 CLASS SIZE LIMITED TO SIX PARTICIPANTS.
              you bring new money to the bank.

                                                                                                                 THURSDAY, FEBRUARY 22 | 2018
                                   CHECK OUT OUR                                                                 Extended Trips Preview
          BRING IT HOME SAVINGS 1                                                                                EASY 1   2   3   4   5 ENERGETIC

               1.00
                                                                                                                 Wintrust Financial Center
                                                                             %                                   9700 W. HIGGINS RD. | ROSEMONT, IL
                                                                                                                 Join us for a special trip presentation and travel the world

                                                                          APY                                    with us! You'll hear all about the exciting trips and see
                                                                                                                 slideshows for great destinations we've planned for you,
                                                                                                                 including Mall of America; Alpine Countries in Europe;
                                  $200 minimum to open.                                                          Iceland: Land of Fire & Ice; Mystery Trip; Cape Cod, Martha's
                         Guaranteed for 12 months. New money only.                                               Vineyard & Nantucket; Mackinac Island & Agawa Canyon;
                                                                                                                 Frankenmuth Oktoberfest; and Spotlight on San Antonio
                                                                                                                 Holiday. You'll want to start packing your bags! Lunch
                                                                                                                 is included.

1. New money is defined as money not currently held at any Wintrust Community Bank. Personal accounts only.
                                                                                                                 TIME: 11:30 AM
Fees may reduce earnings. A maintenance fee of $10.00 will be imposed every quarter if the daily balance on      COST: MEMBERS & NON-MEMBERS | FREE
any day of the quarter falls below $200.00. Annual Percentage Yield (APY) is accurate as of 9/1/17. The APY of
1.00% will be guaranteed for 12 months from the date account is opened on all balances. After 12 months, the     RESERVATIONS ARE REQUIRED.
rates are variable and subject to change at bank's discretion. Transaction limitations may
apply. Offer expires 12/31/17.

                                                                                                                                                                                 7
WEDNESDAY, FEBRUARY 28 | 2018
    Hands-On iPhone Workshop Part Two
    EASY 1   2   3   4   5 ENERGETIC

    Naperville Bank & Trust
    555 FORT HILL DR. | NAPERVILLE, IL
    Join us for additional training workshops to aid you in using
    your mobile device to better connect to your family, friends     TUESDAY MARCH 20 | 2018
    and community. This session will cover the messaging             Extended Trips Preview
    application (texting) and the App store. Each participant will   EASY 1        2     3   4     5 ENERGETIC
    leave with a manual that they can refer back to, so they can
    put what they've learned into practice.                          Glen Ellyn Bank & Trust
                                                                     357 ROOSEVELT ROAD | GLEN ELLYN, IL
    Only Apple products at this session, please                      Join us for a presentation to hear about and see slideshows
                                                                     of four amazing trips we've got planned in 2018. The
    TIME: 9:30 TO 11 AM                                              destinations featured today are: Cape Cod, Martha's
    MEMBERS | $25 & NON-MEMBERS | $30                                Vineyard & Nantucket; a summer Mystery Trip; Frankenmuth
    CLASS SIZE LIMITED TO SIX PARTICIPANTS                           Oktoberfest; Mackinac Island & Agawa Canyon. You won't
                                                                     want to miss hearing about these fabulous adventures!

                                                                     TIME: 10 TO 11:30 AM
    THURSDAY, MARCH 15 | 2018                                        COST: MEMBERS & NON-MEMBERS | FREE
    "Joseph and the Amazing
    Technicolor Dreamcoat"                                           WEDNESDAY, APRIL 18 | 2018
    EASY 1   2   3   4   5 ENERGETIC
                                                                     Housing Update, Mortgages & More
    Drury Lane Theatre                                               EASY 1        2     3   4     5 ENERGETIC
    100 DRURY LN. | OAKBROOK TERRACE
    Join Israel's favorite son, Joseph, through his tumultuous       Wintrust Financial Center
    ascent to the top in this timeless musical. It's a reminder of   9700 W. HIGGINS RD. | ROSEMONT, IL
    the unquenchable thirst of a man with a dream who had            Are you thinking about selling your home or buying a
    the courage to forge the destiny of a people. A powerful         home? Colleen Wilcox*, a realtor at Coldwell Banker will
    message of hope, the classic story of Joseph is paired with      discuss the current housing market and how to get your
    exuberant music, featuring favorites such as "Close Every        home ready to sell. She'll explain the "staging" process
    Door," "Go, Go, Go Joseph" and "Any Dream Will Do." This         as well. Susan Seeberg and Roy Hughes from Wintrust
    fantastic collaboration by Tim Rice and Andrew Lloyd             Mortgage will discuss credit scores, applying for a mortgage
    Webber is not to be missed! Lunch includes salad, dessert,       in today's market, the appraisal process, mortgage options
    and a choice of vegetable kabob, roast turkey or                 and reverse mortgages. Mortgage rates are at historical
    salmon fillet.                                                   lows; you don't want to miss this presentation. Lunch will
                                                                     be provided.
    COST: MEMBERS | $99 & NON-MEMBERS | $109
    CALL FOR DEPARTURE INFORMATION.                                  TIME: 11:30 AM
                                                                     COST: MEMBERS & NON-MEMBERS | FREE
                                                                     *Colleen Wilcox is not affiliated with the bank.
8
RESERVATIONS ARE REQUIRED FOR
                                                                                      ALL EVENTS. PLEASE CONTACT ME
                                                                                        TODAY TO RESERVE YOUR SPOT:
                                                                                                                DIANE MOYERS
                                                                                                                     630-547-9403
                                                                                                        dmoyers@glenellynbank.com

    FOR DETAILED
    ITINERARIES ON
    ANY OF THESE
    UPCOMING
    EXTENDED TRIPS,                                                                        entertainment will be provided and have
    CONTACT YOUR
    PLATINUM                             EXTENDED                                          been thoughtfully planned out by our
                                                                                           Platinum Adventures® directors alongside
    ADVENTURES
    DIRECTOR.                            TRIPS                                             experienced and highly-qualified travel
                                                                                           professionals. All extended trips that are
                                         Have you always wanted to explore the             two nights or longer include at home pick-
                                         world but don't know where to begin to            up and return. Sit back, relax, and join us
                                         plan your travels? We have the solution           for this rare opportunity to see the sights
                                         for you. Let us handle all of the planning.       you never thought you'd see. If you have
                                         Our extended trips offer you the chance           any questions, need more information or
                                         of a lifetime to see the world like you've        would like to make reservations for any of
                                         never seen it before. Extended trips range        our extended trips, please contact your
                                         in length from a few days to a few weeks.         Platinum Adventures® Club director.
                                         Most transportation, lodging, meals and

DECEMBER 4 - 8                                                       MARCH 7 - 9 | 2018
A Blue Christmas with Elvis                                          Shop & Taste at Mall of America
EASY 1   2   3   4   5 ENERGETIC                                     EASY 1   2   3   4   5 ENERGETIC

MEMPHIS, TN                                                          BLOOMINGTON, MN
Join this musical and holiday inspired trip to Memphis,              Bring your appetite for shopping and eating on this shop and
the Blues City. See the "Elvis Holiday Tribute Show" and             taste adventure! The Mall of America is the largest retail and
experience a private evening tour of Elvis' Graceland Mansion        entertainment complex in North America with 520 world-
and complex. Visit Beale Street, Cotton Row and Sun Studios.         class shops and 50 dining options all under one roof. You'll
Next, we'll visit the Arkansas Delta Cultural Center and the         enjoy a Mall of America Scavenger Hunt and time to explore
Ground Zero Blues Club in Clarksdale, Mississippi. Delight in        and shop for special treasures. Enjoy a behind-the-scenes
the National Shrine of Our Lady of the Snows annual Way of           signature experience at the Hard Rock Cafe and the art of
Lights Christmas display celebrating the season. And, last but       delicious dining at an interactive three-course tasting dinner
not least, we'll visit the Abraham Lincoln Presidential Library.     program. Shoppers unite!

COST: MEMBERS DOUBLE $1,495 PP | SINGLE $1,795 PP                    COST: MEMBERS DOUBLE $795 PP | SINGLE $897 PP
NON-MEMBERS DOUBLE $1,695 PP | SINGLE $1,995 PP                      NON-MEMBERS DOUBLE $995 PP | SINGLE $1,095 PP
Price subject to availability, call for current prices.
                                                                                                                                         9
APRIL 26 - MAY 8 | 2018                                          JUNE 10 - 16 | 2018
     Alpine Countries in Europe                                       Cape Cod, Martha's Vineyard & Nantucket
     EASY 1   2   3   4   5 ENERGETIC                                 EASY 1   2   3   4   5 ENERGETIC

     AUSTRIA, GERMANY AND SWITZERLAND                                 Join us as we journey through the coastal beauty and charming
     Discover the storybook castles and mountain vistas of            towns of New England. Enjoy a tour of Cape Cod, beginning
     Austria, Germany and Switzerland. These three distinct           in Provincetown. Travel along Olde King's Highway to Hyannis,
     Alpine cultures are set amid incredible landscapes. Highlights   Truro and Yarmouth as well as the National Seashore Park with
     include a cruise along the Danube River, Germany's Black         its charming lighthouses. Board a ferry for a cruise to Martha's
     Forest, the fascinating city of Munich and its world-famous      Vineyard, made famous by the Kennedy family and also enjoy
     Glockenspiel. Come to know Vienna and its incredible             a cruise to Nantucket. View Plymouth Rock and the site of the
     Schoenbrunn Palace along with Innsbruck's charming streets.      Pilgrim's landing site as well as a tour of the "Freedom Trail." Our
     Stay in Zermatt at the foot of the majestic Matterhorn, in       last stop will be to Newport, Rhode Island.
     picturesque Lucerne and many more places!
                                                                      COST: MEMBER DOUBLE $2,598 PP | SINGLE $2,998 PP
     COST: MEMBER DOUBLE $5,050 PP | SINGLE $5,550 PP                 NON-MEMBER DOUBLE $2,798 PP | SINGLE $3,198 PP
     NON-MEMBER DOUBLE $5,250 PP | SINGLE $5,750 PP
                                                                      Price is guaranteed for bookings through April 6, 2018.
     Price is guaranteed for bookings through October 27, 2017.

     MAY 6 - 11 | 2018
     Great Trains & Grand Canyons
                                                            URE
                                                      EPART           JULY 10 - 14 | 2018
     EASY 1   2   3   4   5 ENERGETIC           NEW D ADDED!
                                                  DATE
     SEDONA, AZ                                                       Summertime Mystery Trip
     Once you arrive in Sedona, this upscale resort, retirement       EASY 1   2   3   4   5 ENERGETIC
     and artist community, you may not want to come home! Set         Get ready for a creative, fun trip where participants don't
     amongst the red-hued rocks of Oak Creek Canyon; you'll see       know where they are going from one event to another! It's
     Sedona and the South Rim of the Grand Canyon by trolley,         our Summertime Mystery Trip! You'll visit interesting places,
     foot and aboard the Grand Canyon Railway and the Verde           with clues, entertainment and festive activities; it's good old-
     Canyon Railroad. You'll see Chapel of the Holy Cross, Airport    fashioned fun. Excellent dining, hotels, fascinating attractions
     Mesa, Uptown Sedona, Tlaquepaque, Oak Creek Canyon,              and a professional tour director all make this motor coach
     Montezuma Castle National Monument, Jerome and Old               tour a great value. Heading north, south or into the sun,
     Town Scottsdale. Simply beautiful.                               wherever we go...it's sure to be fun!

     COST: MEMBERS DOUBLE $2,725 PP | SINGLE $3,400 PP                COST: MEMBERS DOUBLE $1,255 PP | SINGLE $1,625 PP
     NON-MEMBERS DOUBLE $2,925 PP | SINGLE $3,600 PP                  NON-MEMBERS DOUBLE $1,455 PP | SINGLE $1,825 PP
10
RESERVATIONS ARE REQUIRED FOR
                                                                                       ALL EVENTS. PLEASE CONTACT ME
                                                                                         TODAY TO RESERVE YOUR SPOT:
                                                                                                                  DIANE MOYERS
                                                                                                                      630-547-9403
                                                                                                         dmoyers@glenellynbank.com

JULY 29 - AUGUST 6 | 2018                                             SEPTEMBER 24 - 28 | 2018
Iceland: Land of Fire and Ice                                         Mackinac Island & Agawa Canyon
EASY 1   2   3   4   5 ENERGETIC                                      EASY 1   2   3   4   5 ENERGETIC
Set out on a journey full of dramatic contrasts. Discover             MICHIGAN & ONTARIO, CANADA
Iceland, a land forged by fire and ice. Steaming lava fields          You'll marvel at charming Mackinac Island, where horse and
reflect a volcanic nature, while massive glaciers sculpt              carriage never replaced automobiles. You'll visit Fort Mackinac,
mountains and valleys, leaving thundering waterfalls and              the Natural Arch, West Bluffs, the Victorian downtown and
plunging fjords behind. Travel to the Golden Circle, one of           enjoy an unforgettable luncheon at the world famous Grand
Iceland's natural wonders and journey to the spectacular              Hotel. Next, we're off to Sault Ste. Marie, Ontario. All aboard the
Gullfoss waterfall. You'll also witness the Vatnajokull glacier,      Agawa Canyon Train to see the autumn beauty of the Algoma
Europe's largest glacier. You may choose to go to the Blue            Country and Agawa Canyon. After winding through the pristine
Lagoon or set out on a lava cave adventure!                           countryside, you'll have time to stroll along scenic overlooks,
                                                                      waterfalls and more.
COST: MEMBER DOUBLE $5,275 PP | SINGLE $6,175 PP
NON-MEMBERS DOUBLE $5,475 PP | SINGLE $6,425 PP
                                                                      COST: MEMBER DOUBLE $1,998 PP | SINGLE $2,298 PP
Price is guaranteed for bookings through January 30, 2018.            NON-MEMBER DOUBLE $2,198 PP | SINGLE $2,498 PP
                                                                      Price is guaranteed for booking through August 24, 2018.
SEPTEMBER 20 - 22 | 2018
Frankenmuth Oktoberfest                                               DECEMBER 8 - 12 | 2018
EASY 1   2   3   4   5 ENERGETIC
                                                                      Spotlight on San Antonio Holiday
                                                                      EASY 1   2   3   4   5 ENERGETIC
FRANKENMUTH, MI
Enjoy a taste of Germany while in Michigan! Visit Michigan's Little   SAN ANTONIO, TX
Bavaria, the town of Frankenmuth. German food, lively music           Relax Texas-style when you settle into your River Walk hotel.
and an Oktoberfest celebration filled with the sights and sounds      Immerse yourself in the sights and sounds of the holidays.
reminiscent of the world-famous festival in Munich, Germany           Feel the spirit of the season as you stroll along the San
await you on this tour. Visit St. Lorenz Church, stop and shop        Antonio River decorated for the holidays and illuminated
at Bronner's Christmas Store, participate in a strudel-making         with over 120,000 lights. Discover the bold flavors of Texas as
experience and enjoy a wine tasting. A lunch cruise aboard the        you come to know the history of the region and exploring its
"Michigan Princess" along the Grand River is sure to please.          treasures, from the legendary Alamo to the LBJ Ranch. Browse
                                                                      the El Mercado Mexican Market and discover the German
COST: MEMBER DOUBLE $940 PP | SINGLE $1,098 PP                        settlement of Fredericksburg.
NON-MEMBER DOUBLE $1,140 PP | SINGLE $1,298 PP
                                                                      COST: MEMBERS DOUBLE $2,449 PP | SINGLE $2,799 PP
                                                                      NON-MEMBERS DOUBLE $2,649 PP | SINGLE $2,999 PP

                           TRAVELING AS A SINGLE? LOOKING FOR A ROOMMATE?
      Platinum Adventures will now be keeping a roommate request list. If you'd like to be on the list, please contact your
     Platinum Adventures Director. If we have travelers requesting roommates for the same trip, we'll put you in touch with
                 each other to talk about the possibility of sharing a room. Same sex roommate requests only!
                                                                                                                                            11
WHEATON'S COMMUNITY BANK
      100 N. Wheaton Ave. | Wheaton, IL 60187
       630-690-1800 | www.wheatonbank.com

                                                PROUD TO BE A WINTRUST COMMUNITY BANK. We are nearly 4,000 community and commercial bankers, home loan officers, financial advisors
                                                and specialty lenders focused solely on our customers and the communities where they live. We all have the same mission: To provide best-in-class
                                                financial services to all of our customers, be the local alternative to the big banks, and to improve the communities which we call home.

Membership is for those 50 years of age or better with a customer relationship. See a personal banker for more details.

  GENERAL INFORMATION
  ADDRESS FOR WHEATON BANK & TRUST COMPANY DEPARTURE SITE(S):
  The bus cannot wait for late participants. Please arrive at your departure site 15 minutes prior to departure time.
   Depart Naperville
   Naperville Bank & Trust
   555 Fort Hill Dr.
   Naperville, IL 60540

  RESERVATION POLICY FOR DAY & EXTENDED TRIPS:
  Reservations may be made by phone to Diane Moyers at 630-547-9403 or by email at dmoyers@glenellynbank.com.
  For your reservation to be confirmed, payment must be in my office within seven days after reservations are made:
  Diane Moyers, Glen Ellyn Bank & Trust, 357 Roosevelt Rd., Glen Ellyn, IL 60137. Please make checks payable to Platinum
  Adventures®. Please remember to make your menu selections when you reserve your tour. Member pricing is for current
  Platinum Adventures® Club members only.

  RESPONSIBILITY OF WHEATON BANK & TRUST COMPANY:
  Wheaton Bank & Trust Company is acting in the capacity of extending this invitation to travel to the Platinum Adventures®
  members and their guests. I further understand that the Bank reserves the right to refuse acceptance to anyone it judges
  incapable of meeting the rigors and requirements of participating in any activity or trip at any time.