ADVANCING EDUCATION FOR SUSTAINABLE DEVELOPMENT - Key Success Factors for Policy and Practice - World ...
Page content transcription
If your browser does not render page correctly, please read the page content below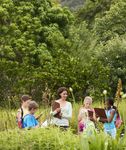 POLICY HANDBOOK

                  ADVANCING EDUCATION FOR
                  SUSTAINABLE DEVELOPMENT
                  Key Success Factors for Policy and Practice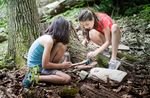 IMPRINT
                                                                   This document is in the public domain. The publishers
                                                                   encourage the circulation of this handbook as widely
                                                                   as possible. Users are welcome to download, save
                                                                   or distribute this study electronically or in any other
                                   AUTHOR:                         format including in foreign language translation
                                   Alistair Whitby,                without written permission. We do ask that if you
                                   Senior Policy Officer,          distribute this report you credit the authors and
                                   Rights of Children and Youth,   publishing organisations accordingly.
                                   World Future Council

ADDITIONAL RESEARCH AND CONTENT:
Samia Kassid, Senior Project Manager –
Rights of Children and Youth, World Future Council
Wendy Werling, Research Assistant –
Rights of Children and Youth, World Future Council
LEGAL RESPONSIBILITY FOR CONTENT:
Alexandra Wandel
COMMISSIONED AND PUBLISHED BY:
World Future Council Foundation

Published: January 2019
Design and layout: Jana Jedlickova
Copyright: World Future Council
Printed on recycled paper

PHOTO CREDITS:
Cover: AdobeStock/Mike Watson Images Limited
Inside cover: AdobeStock/Iakov Kalinin
01 Elke Pouchet; UNESCO-Rubberknive
08 Samia Kassid
11 AdobeStock/Monkey Business Images
13 Samia Kassid
14 Unsplash/Elaine Casap
19 Unsplash/David Clode
20 Reiner Mathar
24 People's Initiative for Learning and Community Development
25 AdobeStock/Rawpixel Ltd.
31 iStockPhoto/FatCamera
35 iStockPhoto/cglade
38 Alistair Whitby
41 Pixabay
42 AdobeStock/Graham Oliver; Unsplash/Tribesh Kayastha
49 AdobeStock/Rawpixel Ltd.
50 Green School Bali
54 Eco-Schools, Keep Britain Tidy/www.eco-schools.org.uk
56 Green School Bali
57 AdobeStock/Chutima Chaochaiya
58 Tony Nuñez
62 Alistair Whitby; Unsplash/Capturing the Human Heart
63 Samia Kassid
66 UN Photo/Mark Garten
67 World Future Council
68 Michael Neugebauer
70 AdobeStock/Lily
73 Mobisol GmbH
76 AdobeStock/Romolo Tavani
Back cover: Karl Gabor

1

MESSAGES FROM AROUND THE WORLD

                                        Let us proceed together, building a world that is more equal and free, more
                                        sustainable and respectful of nature, and more inclusive and supportive. Within the
                                        UN system, Education for Sustainable Development has become a central concept
                                        representing a paradigm shift in how we respond to themes such as green jobs, gender
                                        equality, climate change, water management and resource governance in joined up
                                        ways. Education for Sustainable Development does not only address Sustainable
                                        Development Goal 4, "Quality Education", but gives us the key tools to achieve the
                                        overall 2030 Agenda.
                                        María Fernanda Espinosa Garcés
                                        President of the 73th UN General Assembly
                                        Former Councillor of the World Future Council

 Education systems need to be reformed to allow our young people to leave school
motivated, creative and able to be self-reliant – mentally, socially and financially.
         As this comprehensive policy handbook shows, Education for Sustainable
 Development encourages this transformation, empowering learners with the key
  skills, knowledge and self-belief to grow into their best selves. But for education
        to contribute effectively to the reorientation of societies towards sustainable
development, we need to rethink teaching strategies, structures and practices both
                           inside and outside the classroom. There is no time to lose!
                                                                     Dr. Auma Obama
                                      Founder and Director of the 'Sauti Kuu Foundation',
                                                 Councillor of the World Future Council

                                        Education for Sustainable Development, or ESD, means to rethink our model
                                        of learning and teaching; to give new answers to old questions; and to provide
                                        young people with the right tools to face today's challenges, such as climate change,
                                        poverty, environmental pollution and migration. The importance of ESD has been
                                        duly recognised in the global agenda as a crucial element of Target 7 of SDG 4
                                        on Education, but it is also a key enabler for the achievement of all 17 SDGs.
                                        Stefania Giannini
                                        Assistant Director-General for Education, UNESCO
2

ACKNOWLEDGEMENTS

The World Future Council would like to thank the many researchers, ministry personnel, and experts who have assisted
in providing information, interviews, guidance, chapter feedback and assisted with country visits in the preparation of
this handbook.

We would particularly like to thank:
"" Aravella Zachariou – Coordinator of Education             "" Alexander Leicht – Chief, Section of Education for
   for Sustainable Development Unit, Cyprus                     Sustainable Development and Global Citizenship,
   Ministry of Education and Culture; Visiting                  Division for Inclusion, Peace and Sustainable
   Assistant Professor in ESD, Frederick University;            Development, UNESCO
   Chair of UNECE ESD Steering Committee
                                                             "" Martina Muoki – Assistant Director of Education,
"" Bríd Conneely – International Eco-Schools                    Ministry of Education, State Department of Early
   Director, Foundation for Environmental                       Learning & Basic Education, Kenya
   Education (FEE)
                                                             "" Peter Higgins – Professor of Outdoor and
"" Christine Affolter – Head of Secretariat,                    Environmental Education, University of Edinburgh;
   Environment and School Initiatives (ENSI)                    Director Global Environment & Society Academy;
                                                                Director United Nations Regional Centre of Expertise
"" Cam Mackenzie – Vice President, Australian                   in ESD (Scotland)
   Association for Environmental Education (AAEE)
                                                             "" Reiner Mathar – Former ESD Coordinator in the
"" Daniel Abreu – Former Focal Point on Climate                 State of Hessen, Germany; German representative
   Change Education at the Climate Change                       at UNECE of the Standing Conference of Ministers
   Council of the Dominican Republic                            of Education in Germany; Member of the National
                                                                Round Table for the UN DESD in Germany
"" Dominic Regester – Programme Director,
   Salzburg Global Seminar                                   We would like to thank all the participants of the World
                                                             Future Council's international workshop and field trip
"" Ian Menzies – Senior Education Officer,                   on ESD held in Maryland (October 2016) from Australia,
   Education Scotland                                        Austria, Brazil, China, Costa Rica, Denmark, Dominican
                                                             Republic, Germany, Hungary, India, Kenya, Luxembourg,
"" Julia Heiss – Programme Specialist, Education             Mongolia, Peru, United Arab Emirates, UK and the US.
   Sector, UNESCO

"" Laura Johnson Collard – Executive Director,               With very special thanks to the Michael Otto Foundation
   Maryland Association for Environmental and                and to Janina Özen-Otto/Jua-Foundation and Ismail
   Outdoor Education (MAEOE), USA                            Özen, without whose generous support none of this work
                                                             would have been possible.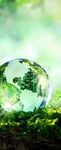 3

                                                     CONTENTS

PREFACE................................................................................................................................................. 4

SUMMARY OF KEY CONCLUSIONS AND RECOMMENDATIONS ................................................... 5

ABOUT THIS HANDBOOK.................................................................................................................... 8

INTRODUCTION. . .................................................................................................................................. 9

1. POLITICAL WILL: 10 WAYS ESD IS PROVIDING SOLUTIONS TO GLOBAL CHALLENGES.......... 10

2. ESD POLICY MANDATES AND SUPPORT SYSTEMS. . ................................................................... 16

3. MULTI-STAKEHOLDER COLLABORATIVE PARTNERSHIPS ON ESD.. ............................................. 22

4. ESD CURRICULUM REVISIONS AND INTEGRATION PRACTICES............................................... 29

5. ADVANCING TRANSFORMATIVE ESD-ALIGNED PEDAGOGIES ............................................... 34

6. TEACHER EDUCATION, TRAINING AND RESOURCING............................................................ 40

7. WHOLE SCHOOL APPROACHES REINFORCE SYSTEM-WIDE CHANGE.................................... 47

8. SCHOOL CERTIFICATION SCHEMES PUSH AMBITION.. ............................................................ 52

9. LOCAL, CULTURALLY RELEVANT, 'PLACE-BASED' LEARNING. . ..................................................... 55

10. MONITORING AND EVALUATION OF ESD................................................................................. 60

11. FINANCING QUALITY EDUCATION AND ESD........................................................................... 64

12. CONNECTING ESD TO 21ST CENTURY SKILLS, JOBS AND A SUSTAINABLE ECONOMY. . ....... 68

REFERENCES........................................................................................................................................ 74

ACRONYMS.. ....................................................................................................................................... 76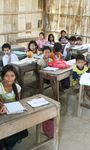 4

PREFACE

       Education for Sustainable Development:
       the best investment the world can make
There is no more powerful transformative force in the         As a result of these features there is now an increased
world today than quality education. It is an indispensable    global interest in the contribution ESD can make to the
part of the development equation, promoting human             sustainable development agenda. Through the central
rights and dignity, helping to eradicate poverty, fostering   role education, training and system-wide thinking has
sustainability and building a better future for all. It       on almost every sustainable development challenge ESD
empowers people to determine their own destiny.               is recognised as a cornerstone for reaching the global
                                                              Sustainable Development Goals (SDGs). This means
In our world of nearly eight billion people with finite       reaching out beyond traditional boundaries and creating
natural resources, individuals and societies have to          effective, cross-sectoral partnerships and addressing
learn to live together, taking responsible actions in the     children's rights including to a healthy environment as
knowledge that not only do they impact people in other        enshrined in the UN-Convention on the Rights of the
parts of the world, but have profound implications for        Child.
future generations. The future health of the planet rests
on creating an education that is at least as far-reaching,    Investment in quality education and ESD is an
systemic, and transformative as the problems we face.         investment in our future. It has the potential to change
                                                              the way we learn and improve the quality of life for
Education for Sustainable Development (ESD) does just         people across the globe.
that. It can play a key role in promoting positive values
and sustainable lifestyles, and empowering people of          Together we must fight hard to ensure that it reaches
all ages as actors for peace and inclusive social change.     every learner, instilling the values of peace, justice,
Learning is a key component of innovation, strengthening      equality, human rights and a genuine connection to the
our collective ability to address complex global and local    living world that sustains us all.
challenges. There is growing international recognition of
ESD's potential as an integral and transformative element
of quality education and lifelong learning and a key
enabler of more just, inclusive, sustainable and resilient                             Samia Kassid
societies.                                                                             Senior Project Manager –
                                                                                       Rights of Children and Youth,
To do this ESD must continue to empower learners to                                    World Future Council
transform themselves and their communities. Through
its embrace of progressive pedagogies, technical and
vocational training, and 21st century skills, ESD
is helping learners developing fundamental skills,
knowledge and competencies such as critical thinking,
scenario planning and collaborative decision making,
collaboration, and problem-solving.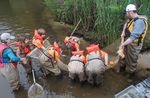 5

SUMMARY OF KEY CONCLUSIONS
AND RECOMMENDATIONS
Results of the research, case studies, interviews, field visits and literature reviews explored in the handbook reveal
12 clusters of key conclusions which can serve as lessons or recommendations for stakeholders seeking to establish
or enhance ESD policy and practice.

   1      Political will for ESD                                         3      Multi-stakeholder collaborative
          policy and practice                                                   ESD partnerships
The growing evidence-base for learning methods and                    ESD partnerships can be instrumental at all stages
educational outcomes associated with ESD can be used                  of the policy cycle, helping to build coalitions and
to build and maintain commitment among decision                       political will, assisting the drafting of legislation,
makers. This evidence base includes:                                  supporting delivery and monitoring progress. ESD
"" the significant cost savings and benefits from                     learning is increasingly taking place in a wide variety
    engaging in sustainable investments and behaviour;                of contexts and locations with a blending of formal,
"" the key role ESD can play in achieving the SDGs;                   non-formal and informal education with input from
"" the improved learning outcomes and physical,                       multiple actors from local communities, civil society
    cognitive, psychological and wellbeing benefits                   and the private sector. These partnerships provide
    associated with ESD learning processes;                           a source of energy, creativity and innovation in
"" the significant demand from both teachers and                      education, teaching and learning. Hybrid stakeholder
    learners to engage with sustainable development                   groups, regional centres of expertise, media
    issues and content; and                                           partnerships and a diversity of ESD outreach tools are
"" the central role that quality education and ESD                    showing their usefulness and should continue to be
    play in many aspects of human development.                        introduced, supported and expanded.

   2      ESD policy mandates and                                        4      ESD curriculum revisions
          institutional coordination systems                                    and integration practices
ESD policies, laws, frameworks and mandates – and                     Whether through integration or redesign the national
the different models of coordination frameworks                       curriculum often serves as the most significant
introduced to move them from paper to practice                        piece of educational policy available to secure the
– are important for providing the institutional                       implementation of ESD. Successful approaches
support needed for stakeholders to implement ESD.                     include using ESD as a transversal theme to facilitate
Effective models include: national ESD strategies and                 interdisciplinary thinking, introducing 'adjectival'
frameworks, ESD focal points, national coordinating                   learning approaches such as climate change or peace
bodies and inter-departmental committees.                             education, and system-wide revisions that use ESD
Operationalising ESD at the school or institution level               as a holistic, interdisciplinary and integrated concept
through strong mechanisms that spread accountability,                 around which the curriculum is developed. These
responsibility and competencies is also necessary for                 approaches to ESD encourage students to develop
seeing strong results on the ground.                                  awareness of the different dimensions of sustainable
                                                                      development including global citizenship, justice,
                                                                      ethics and environmental stewardship as well as the
                                                                      connections between them.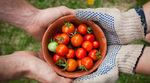 6

    5     Advancing ESD-aligned                              7      Whole school approaches
          transformative pedagogies                                 reinforce system-wide change
Progressive pedagogies that are active,                   The whole school approach offers a particularly
transformative, learner-centred, participatory and        promising mechanism for integrating ESD across
connected to local communities and cultures are           an entire learning community offering wide
fundamental to the success of ESD, often having           ranging improvements to curriculum, campus,
a stronger impact than sustainable development            institutional culture, student engagement,
content. Techniques such as group discussions,            ecological footprint, learning outcomes and
problem-based learning, critical reading and writing,     interactions with the wider community. Whole
debates, vision-building exercises, role-playing,         school processes are best served if democracy,
outdoor field work, modelling and case studies            participation and inclusion are key principles.
are increasingly employed. These approaches are           As far as possible the campus should be used
highly valued as they encourage learners to ask           as a learning environment and a role model for
critical reflective questions, clarify values, envision   sustainable development in all its forms. ESD
more positive and sustainable futures and think           'whole-city' approaches also offer an innovative
systemically. Ministries, education institutions and      model of locally-rooted community engagement
teachers can benefit by encouraging, funding and          that is worth replicating.
utilising these pedagogies and techniques both inside
and outside the classroom.

    6     Teacher education,                                 8      School certification
          training and resourcing                                   schemes to push ambition
Teachers can be powerful agents of sustainable            Certification or recognition schemes
progress and genuine transformation in society and        can be another important lever for ESD
should be supported with both quality pre-service         implementation and can help schools embed
and in-service professional training to build the         ESD practices. They are widely recognised as
necessary knowledge and skills to deliver teaching        positively contributing to the sustainability
and learning practices associated with ESD. Teacher       of schools, raising the ambition of their ESD
education institutions can support this process by        initiatives and empowering students to take
building ESD awareness, capacity development,             action both within the school environment and
experimentation and the implementation of good            in the wider community. These schemes should
practices. Teacher accreditation and certification        be easy for all stakeholders to follow, achievable
bodies should continue to develop standards for           within a manageable time frame, have clear
teacher certification that embed ESD principles.          allocation of accountability and responsibility,
Both national and international peer-to-peer sharing      strong mechanisms that embed resilience and
of good practice and the development of innovative        create observable and tangible results.
ESD resources and their adaptation to local contexts
should also be a priority.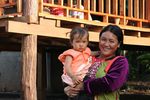 7

   9      Local, culturally relevant,                        11 Financing quality
          'place-based' learning                                    education and ESD
Different countries and regions all have their own         Although it is clear that quality, inclusive and
unique challenges, local contexts, cultures and            sustainable education is an investment with huge
histories. All this richness and diversity affects the     returns, it often suffers from inadequate funding.
way ESD is perceived, adapted and implemented.             Efforts to close the funding gap must start with
Ensuring that these local realities, strengths and         an increase in domestic funding to education.
resources – including traditional and indigenous           A significant increase in levels of development
knowledge – are a bedrock of ESD policy and                cooperation and donor funding for education is
practice is central to its ongoing relevance and           also needed, particularly to meet the requirements
success. Ministries, education authorities, universities   of low and middle-income countries. Multi-
and schools, should continue to orient themselves          stakeholder partnerships and bilateral financing
towards reflecting the broad nature of the societies       are starting to make a difference and should
in which they are embedded. This can be achieved           be supported. Despite challenges to generating
though decentralising a certain portion of the             targeted funding specifically for ESD there are
curriculum to locally-based topics and challenges,         examples of innovation and good practice that
including elements of local culture, history and           can be followed. These ESD initiatives have the
knowledge and ensuring marginalised views and              advantage that they can often save – or even
minority perspectives are included.                        generate – significant sums of money in the
                                                           medium to long term.

  10 Monitoring and evaluation                               12 Connecting ESD to 21st
          of ESD                                                    century skills, jobs and
ESD has a number of features that make evaluating
                                                                    a sustainable economy
its outcomes, effects and impacts challenging, and
to date there has been only patchy and limited use         To reach its full potential and continue to remain
of monitoring tools to assess the quality of ESD           relevant beyond the years of formal education,
programmes, their implementation and impacts.              ESD must forge deeper links with the world of
This situation needs to improve in order to ensure         work and the transition to sustainable economies
that the evidence-base for ESD continues to grow           and societies. Through technical and vocational
and further improvements can be made to policies,          education and training, the development of 21st
teaching and learning processes and the allocation         century skills, and social and emotional learning
of resources. A number of questions require further        attributes, ESD is increasingly doing this. Its
investigation such as the best ways of evaluating          embrace of lifelong learning is also helping to
interdisciplinary ESD learning outcomes without            ensure people remain on the right side of change in
increasing the testing burden on learners, and what        this era of innovation, automation and disruptive
kinds of ESD data and results are most needed              technologies. Half of the global workforce will be
to bolster the case for continuing curriculum and          affected by the transition to a greener economy.
pedagogical reform. Where innovation and good              ESD can play an important role in the transition
case studies do exist for ESD monitoring and               away from unsustainable production and
evaluation, these should be replicated, scaled up and      consumption and towards the emerging sustainable
mainstreamed.                                              economy models of the future.
8

ABOUT THIS
HANDBOOK
The idea for putting together a handbook on ESD
success factors came about as we evaluated the results of
an international conference the World Future Council
hosted in Annapolis, Maryland in October 2016 that
brought together legislators from 16 environment
and education ministries from around the world to
exchange good practice on ESD. The outcomes of this
rich exchange have been distilled and supplemented
with research, case studies, field visits, a literature review
(particularly of UNESCO's longstanding and extensive
work on ESD), and interviews with international ESD
experts.

Despite these varied sources this handbook does not
claim to be an exhaustive, scientific or academic account
of ESD. Equally, it is not realistic or desirable to position
it as a blueprint of ESD implementation. Interpretations
of social, economic and environmental issues differ
greatly across contexts, and one-size-fits-all 'solutions'
that try to address this variety often fail to meet their
goals. This is also true of ESD and there is certainly no
one 'right' way to introduce ESD policies, supporting
curricula and practices effectively. Policies, practices         This handbook therefore aims to provide a service to
and priorities are almost always socially and culturally         education policy stakeholders (ministry personnel;
'nested'. Countries and regions around the world have            policymakers, governments and parliamentarians;
their own unique challenges and histories which impact           civil society organisations; principals and teachers;
the way ESD is perceived and implemented. Integrating            media representatives and the interested public) by
local context and knowledge is a key principle of ESD            providing a solid framework of principles and good
and will remain critically important to its ongoing              practice in ESD. It examines some of the major
relevance (as we explore in chapter 9).                          trends, pioneers and challenges in introducing the
                                                                 12 success factors in ESD policy, process and practice
But while local policies can vary dramatically in how            which we have identified. One of these success
they contextualise ESD into regional perspectives, there         factors is investigated in each of the handbook
seems to be a remarkable cross-over in some of the               chapters. It also explores a range of case studies from
central pillars of policy, process and practice that stand       around the world that are showcasing how ESD
out in the majority of countries and contexts where              can be effectively introduced in different contexts
ESD is being effectively embraced. These ESD 'success            (mostly primary and secondary education but also
factors' are worth exploring. They can give us crucial           early childhood, vocational education and the private
pointers to some of the key ingredients in the effective         sector, higher education and non-formal education).
implementation of sound, quality, sustainable education          Finally, it points to where further information on
systems fit for the 21st century.                                some key ESD issues can be found.
9

INTRODUCTION

Given the huge challenges of climate breakdown,                  ESD's embrace of action-oriented, hands-on and outdoor
inequality, conflict, poverty, hunger, biodiversity loss and     learning counteracts the trends of indoor living and lack
unsustainable consumption, individuals and communities           of contact with the natural world that has real costs for
across the globe must be equipped to respond positively.         the health and wellbeing of our children and blights many
Learners must be given the tools that allow them to be           industrialised and urbanised areas. It creates the conditions
part of the solution. They must be empowered to shape            for an environmentally literate generation of problem
their future and live in an increasingly peaceful, just,         solvers with the knowledge, values and understanding
inclusive and sustainable manner. Education and learning         to make sustainable development a reality. It achieves its
can play an important role in realising this fundamental         purpose by transforming society.
transition.
                                                                 Increasingly ESD also blurs the distinctions between
Since the launch of the United Nations Decade of                 formal, non-formal and informal education and brings
Education for Sustainable Development (DESD) in                  into the process a diverse range of stakeholders from civil
2005, there has been an emerging acknowledgement                 society, science, the arts and the world of business. This
and understanding of the role that quality education and         diversity breeds vital cross-fertilisation and innovation.
ESD can play in this regard. The discussion of quality has       It is equipping and enabling a transition to low-carbon,
moved ESD to the heart of the education reform debates           greener economies and societies.
and begun to transform educational policies and learning
approaches applied in countries around the world.                It is important to recognise that these processes connected
                                                                 to ESD do not exist in a vacuum. There are many related
Quality education is understood to foster creativity             forms of learning – both old, new and emerging – that are
and knowledge, and ensures the acquisition of the                associated with ESD and are similarly rooted in concern
foundational skills of literacy and numeracy as well as          for people and planet. Some of these are similar to ESD
analytical, problem solving and other high-level cognitive,      in their broad scope but often they have a distinct focus
interpersonal and social skills.1 The ESD perspective            or particular geographical or historical relevance. These
complements and broadens quality education in helping            include environmental education (EE), human rights
to develop the skills, values and attitudes that enable          education, environmental literacy, peace education,
citizens to understand and respond to local and global           climate change (CC) education, disaster risk reduction
sustainability challenges and create more resilient societies.   (DRR) education, learning for sustainability (LfS),
                                                                 consumer education, and development education (there
The varied pedagogical approaches aligned with ESD               are many others explored further in chapter 4). All of
encourage participatory teaching methods and high-               them can be linked to ESD and when interpreted broadly
quality learning environments. They put the learner and          ESD can be said to encompass these fields. In this way
their needs at the centre. ESD's focus on lifelong learning      they can all be viewed as a connected attempt to better
and relevance to local culture and history provides              engage, explore and understand the world.
inclusivity.2 Just like the problems we face it is multi-
disciplinary and is often integrated across the curriculum.      Ultimately, ESD asks us assume active roles in creating
                                                                 a world we'd be proud to pass on to our grandchildren.
                                                                 It motivates us to be good ancestors.

1   Incheon Declaration (2015)
2   Didham, R. and Ofei-Manu (2018)
10

1. POLITICAL WILL: 10 WAYS ESD
   IS PROVIDING SOLUTIONS
   TO GLOBAL CHALLENGES
ESD often represents an ambitious, complex and                                            Showcasing the evidence for ESD
wide-ranging educational reform that poses significant
challenges. These challenges are faced by decision                                        Many governments, NGOs and businesses are increasingly
makers at the government, ministry, district and                                          alert to the importance of effective learning and capacity-
school levels and can be strategic, pedagogical or                                        building for their workforces as they search for solutions
practical in nature.3 If ESD policy and practice is                                       to some of the many intractable global challenges we
going to succeed, it is therefore crucial that political                                  collectively face. This handbook contains much evidence
will from the national government and support                                             to show that there is a strong trend from countries around
from stakeholders engaged in its implementation                                           the world towards embracing aspects of ESD policy and
are generated and maintained. Thankfully, there are                                       practice, but that this picture of support – and, crucially, the
a number of key features and benefits associated with                                     implementation of ESD – is by no means complete.
ESD that can be highlighted to build commitment
among decision makers and lay the groundwork for                                          One key method of building further support and winning
embedding that support.                                                                   over those yet to be convinced of the benefits of an ESD
                                                                                          approach, is to showcase the scientific and academic
Political will is said to exist when a sufficient set of                                  evidence-base of learning methods and educational outcomes
decision makers with a common understanding of                                            associated with ESD. If that means using language and
a particular problem are committed to supporting                                          concepts that policymakers feel comfortable with and can
a commonly perceived, potentially effective policy                                        relate to, then so be it. Treasuries need to know that ESD
solution.4 For ESD, one way of breaking down the                                          offers government coffers a considerable return on investment
challenge can therefore be try to answer the following                                    that is affordable, scalable and can help solve a multitude of
questions: What types of evidence can best generate                                       problems. Health Ministries need to know that the outdoor
a common understanding of the need for ESD in                                             and hands-on pedagogies of ESD lead to better physical
policymakers? What processes (local, national and                                         health and mental wellbeing. Business chiefs need to know
international) can assist the development of this                                         that ESD provides both the desired social and emotional
political will around ESD? Once generated, how can                                        skills and the practical science, technology, engineering and
this support be cemented and embedded to provide                                          mathematics (STEM) skills vital to the burgeoning low-
long term assistance and sustainability for ESD? This                                     carbon, sustainable economy.
chapter, and the ones that follow, attempt to answer
these questions.                                                                          We need learners who can be challenged and empowered to
                                                                                          create solutions at least as radical as the problems we face. The
                                                                                          nature of these challenges demands an educational response
                                                                                          that enables societies to deal with change, complexity and
                                                                                          uncertainty. ESD can play an important role in this. Here are
                                                                                          some of the top ten ways ESD is already tackling complex
                                                                                          challenges and providing effective solutions.

3    Stevenson, R. B. (2007)
4    https://blogs.worldbank.org/publicsphere/arabvoices/blog-post-month-generating-political-will-and-public-will-positive-social-change
11

                                                                                      ESD can provide the practical
                                                                                      STEM skills vital to the burgeoning
                                                                                      low-carbon, sustainable economy.

                                                                                      2. ESD is vital to achieving the SDGs
                                                                                      The Sustainable Development Goals (SDGs) adopted
                                                                                      by the global community in 2015 recognise the crucial
                                                                                      importance of education in achieving their targets by
                                                                                      2030. Within the UN system ESD has increasingly
                                                                                      become a central concept, representing a paradigm
1. ESD makes financial sense                                                          shift in how we respond to themes such as green jobs,
                                                                                      climate change, water management and resource
Hard quantitative data on money saved or the return                                   governance. In 2017, UN General Assembly Resolution
on investment can create immediate political will,                                    72/222 recognised ESD as "an integral element of the
particularly in these times of squeezed government                                    SDG on quality education and a key enabler of all the
budgets and austerity. So, it is particularly good news                               other SDGs". While target 4.7 of SDG 4 on education
that schools and other education institutions engaged                                 specifically addresses ESD and related approaches, it is
in sustainable investments and behaviour (for example,                                clear that the role and impact of education on the whole
reducing their environmental footprint, undertaking                                   2030 Agenda goes much further.
energy efficiency measures and installing renewable
energy) can also save – or even generate – significant                                Research by the International Council for Science (ICSU)
sums of money.                                                                        has shown that education, training and learning need to
                                                                                      be properly recognised not only as relevant to all other
Schools in the United Kingdom taking part in the LESS                                 SDGs, but also as a means by which progress on the other
CO2 energy efficiency programme save on average 14%                                   SDGs can be secured. For example, education and training
on energy costs (£2,600 / €3,000) and reduce their                                    are critical to lifting people out of poverty (SDG goal 1),
carbon emissions by 17 tonnes in the first year alone.5 If                            adopting sustainable farming methods (Goal 2), fostering
these results were replicated in the 24,372 schools across                            good health and wellbeing (Goal 3), achieving literacy
England, schools and education budgets would save over                                and improving life chances (Goal 5), and promoting
£66 million (€76 million) and avoid 414,000 tonnes of                                 the sustainable use of natural resources and the uptake
carbon a year.                                                                        of renewable energy (Goals 6 & 7). There are similar
                                                                                      direct links between education and economic vitality and
Green schools in the United States use 33% less energy                                entrepreneurship (Goal 8), the circular economy and
and 32% less water than conventionally constructed                                    waste prevention (Goal 12), understanding of the impact
schools, significantly reducing utility costs over the                                of climate change (Goal 13), and facilitating participative,
average 42-year life cycle of a school. If all U.S. school                            inclusive and just societies (Goal 16).7 Quality education
construction and renovation went green today, the total                               and ESD gives us the essential tools – economic, social,
energy savings alone would be US$20 billion (€17.7                                    cultural, technological, and even ethical – to take on the
billion) over the next 10 years.6                                                     SDGs and to achieve them.8

5   http://www.lessco2.org.uk/councils                                                7   See https://council.science/cms/2017/05/SDG-Report.pdf, page 29.
6   https://www.usgbc.org/resources/greening-america039s-schools-costs-and-benefits   8   See UNESCO (2017)
12

3. ESD is linked to improved                                                    4. ESD pedagogies bring huge
   learning outcomes                                                               wellbeing benefits
As might be expected given the physical,                                        ESD has embraced and strengthened a whole set of transformative
cognitive and psychological benefits of adopting                                modes of teaching and learning that feature collaboration,
ESD pedagogies and whole school approaches                                      learner-centred approaches, systems thinking, applied learning
that include aspects such as outdoor learning                                   and active participation. These innovative pedagogical approaches
and green infrastructure, there are also noticeable                             and supportive learning environments are increasingly
improvements in learning outcomes.                                              demonstrating that how we learn can be just as important as what
                                                                                we learn. Studies on the impacts of ESD in 18 countries found
A recent study looking at the benefits of green                                 that the pedagogies of ESD have had a stronger transformative
schools in Washington State cited a 15%                                         behavioural and learning impact than the content.12
reduction in absenteeism and a 5% increase
in student test scores. Experts at Stanford                                     There is mounting empirical evidence related to the active,
University identified 119 peer-reviewed studies                                 outdoor learning aspects of ESD that shows that interacting with
published over a 20-year period that measured                                   nature delivers measurable benefits to children, from a physical,
the impacts of using environmental pedagogies,                                  cognitive, psychological and spiritual point of view. Studies report
and found very positive impacts on learning,                                    an immediate positive response to contact with nature causing
motivation, skill-building, and empowerment.                                    a rapid reduction in stress (blood pressure, muscle tension and
A tremendous 98% of studies that examined                                       pulse rate). The behavioural symptoms of children with attention
whether students gained knowledge from these                                    deficit disorder (ADHD) are also reduced when children play in
pedagogies saw a positive impact and 83%                                        an outdoor natural environment.13
reported enhanced environmental behaviour.9
                                                                                There is compelling evidence of the many benefits that outdoor
In the UK, sustainable school design has                                        learning and play has for education. These include improvements
been shown to help increase the percentage                                      in the ability to focus, in working with others, in health and
of pupils gaining five A* to C grades from                                      wellbeing, in the development of a broad range of social and
a quarter of pupils to between 69% and 94%                                      emotional skills, and ultimately in improved learning outcomes.14
over five years.10 Similar studies suggest a 3-5%                               15 16
                                                                                      These diverse benefits become less surprising when we
improvement in learning ability and test scores                                 consider that there are now over 100 studies that support the
in schools adopting whole school and green                                      finding that even looking at a natural landscape can help our
approaches. In well-designed, pupil-friendly                                    brains recharge and resume direct attention.17
environments truancy drops, discipline problems
diminish, morale improves, and teaching and                                     Many of the benefits of these pedagogical approaches are shown
learning benefit.11                                                             to be stronger if begun in early childhood. Governments around
                                                                                the world should heed the evidence and start reaping the benefits
                                                                                of these approaches by investing in early years' and ongoing
                                                                                initiatives rather than focusing on corrective policies for older
                                                                                children.

9    https://cdn.naaee.org/sites/default/files/eeworks/files/k-12_student_key_findings.pdf
10   https://www.huffingtonpost.co.uk/green-futures/sustainable-schools-project_b_5750786.html
11   https://www.usgbc.org/resources/greening-america039s-schools-costs-and-benefits
12   Wals, A. E. J. (2012)
13   http://ww2.rspb.org.uk/Images/naturalthinking_tcm9-161856.pdf
14   See: Keniger, L., Gaston, K., Irvine, K., Fuller, R. (2013)
15   Bird. W. (2007) Natural Thinking; and RSPB and Wildlife Trust (2014)
16   Dillon, J., Morris, M., O'Donnell, L., Reid, A., Rickinson, M., Scott, W. (2005).
17   http://ww2.rspb.org.uk/Images/naturalthinking_tcm9-161856.pdf
13

                                                                                                                                                  Quality
                                                                                                                                                  education
                                                                                                                                                  and ESD
                                                                                                                                                  is at the root
                                                                                                                                                  of societal
                                                                                                                                                  progress

5. ESD demand from learners                                                                 6. Quality education and ESD is
   and teachers                                                                                at the root of societal progress
The data shows that there is clear demand for ESD content                                   Because ESD covers such a broad range of issues it can
and pedagogical approaches from both learners and                                           be relatively straightforward to link it with a multitude
teachers.                                                                                   of fundamental political priorities, whatever the
                                                                                            country or jurisdiction. It is now widely understood
A four-year annual Higher Educational Academy and                                           that quality education holds the key to a wide range of
National Union of Students longitudinal study in the                                        societal benefits and measures of progress. These include
UK, incorporating 21,304 university student responses,                                      poverty eradication, greater prosperity, improvements
found that over 80% of students believe that sustainable                                    to health and nutrition, increased gender equality,
development should be actively incorporated and promoted                                    agricultural innovation, higher social capital, lower
by universities, and that over two-thirds believe it should                                 levels of crime and inequality, and an improved natural
be incorporated into all university courses.18 As professional                              environment.20 21 22 No country has ever climbed the
bodies increasingly call for sustainability skills in accredited                            human development ladder without steady investment
programmes, their infusion into certain areas of the                                        in education.
higher education curriculum is growing. These drivers,
alongside increasing student awareness and concern about                                    A green society is an educated society in all its
sustainability issues, are motivating teachers and academics                                dimensions. Quality education is fundamental to
to embed sustainability into their lessons and courses.                                     helping people around the world understand why
                                                                                            sustainable development must be an integral part of our
Similarly, two surveys of teachers across 45 countries in                                   common future. Indeed, with the global community
2017 revealed the desire of many teaching professionals                                     united through the Paris Agreement in citing climate
to engage in pedagogical approaches associated with ESD,                                    change as an immediate threat to prosperity and
such as hands-on outdoor learning. Ninety-seven per cent                                    security, ESD should be positioned much higher up the
of teachers surveyed worldwide believe that engaging in                                     decision-making agenda. It is central to the discussions
these approaches throughout the school day is critical for                                  of what current governments can realistically offer their
children to reach their full potential.19                                                   citizens both now and in the future.23

18   https://www.heacademy.ac.uk/knowledge-hub/education-sustainable-development-0
19   https://outdoorclassroomday.com/wp-content/uploads/2018/05/FINAL-Project-Dirt-Survey-Outdoor-Play-and-Learning-at-School-2018-15.05.18.pdf
20   Bhat S. (2013)
21   GEM report (2016)
22   https://www.equalitytrust.org.uk/social-mobility-and-education
23   http://www.unesco.org/new/en/rio-20/educating-for-a-sustainable-future
14

7. ESD brings communities together                                           8. ESD provides 21st century skills and
                                                                             supports a sustainable economy
The 'whole school' or 'whole system' approach to
ESD aims to ensure schools, universities and other                           There is strong and growing evidence that ESD can
learning environments act as role models for sustainable                     be used to bridge the skills-gap with respect to STEM
development in all its guises. This approach puts                            learning, technical and vocational education and training
schools at the centre of a vibrant community network                         (TVET), educational achievement and '21st century skills'
that can educate and respond to social, environmental                        such as critical thinking, oral communication, analytical
and economic challenges. This includes embedding                             skills, collaboration, digital literacy and problem-solving.
sustainability in curriculum and learning processes,                         It can be a vital force in creating the flexible, innovative,
campus facilities and operations, and becoming                               problem-solving workforce that will be able to respond to
responsive to the needs of the surrounding community.24                      and solve the emerging challenges of automation, climate
                                                                             breakdown, disaster risk management and sustainable
This type of whole school approach has turned a primary                      production and consumption. Indeed, the very nature
school in an arid region of Zimbabwe into an oasis                           of many sustainability challenges demands solutions and
with a rehabilitated forest, fruit trees, nutrition garden                   forms of learning that – like the best forms of ESD – are
and livestock, which has not only improved the local                         integrative, exploratory, creative and collaborative.
environment but is generating income for the local
community of subsistence farmers.25                                          There is strong demand from industry and the private
                                                                             sector around the world for the emerging workforce to
In Japan, the ESD whole system approach has been                             have strong social and emotional learning (SEL) skills.
expanded to encompass an entire city. The locally-rooted                     New models of learning and capacity building, such
Okayama 'whole-city' approach involves wide citizen                          as those in the ESD stable, which can lead to more
and community engagement across a range of sectors                           sustainable companies and more capable workforces, are
including schools, the government, corporations and                          now highly prized. Alongside this, civil society are also
civil society associations. Weekly ESD classes in schools                    calling for populations to have SEL capacities in team
start in the 3rd grade while 37 community learning                           work, collaboration flexibility and creative thinking,
centres serve as hubs for ESD learning for the general                       not least to help overcome the challenges inherent in
population where they can engage people in cooking,                          delivering the SDGs.
dancing, local history and projects to improve the local
environment.26                                                               As we shall explore later in this handbook, many
                                                                             countries are making an explicit link between ESD
                                                                             and the skills needed to prepare young people for
                                                                             a sustainable economy, for adapting to a changing
                                                                             physical environment, and for changing unsustainable
24   Buckler and Creech (2014)                                               consumption and production patterns.
25   https://en.unesco.org/news/zimbabwean-green-oasis-school-wins-unesco-
     sustainability-education-prize
26   https://en.unesco.org/prize-esd/2016laureates/okayama
15

9. ESD aligns with and benefits                                                           10. ESD can adapt to local
many other national strategies                                                            cultures and needs
Countries around the world are finding that not only                                      Different countries and regions have their own unique
can ESD be a guiding principle for all educational                                        challenges, local contexts, cultures and histories, all of
policies but that it can also be a vehicle to make                                        which affect the way ESD is perceived and implemented.
progress on other key national strategies.                                                Ensuring that these local realities, strengths and resources
                                                                                          – including traditional knowledge – are a bedrock of ESD
For example, Guyana's school curriculum was revised                                       policy and practice is vital if ESD is to be universally
to integrate ESD learning in order to be aligned with                                     relevant and broadly adopted.30
the Low Carbon Development Strategy (LCDS) built
around the sustainable use of its forestry resources.                                     One of the five ways that Thailand has embedded ESD
Covered by approximately 85% intact forest,                                               practices has been through the introduction of a provision
Guyana sees ESD as both a means and an end to the                                         that 30% of subjects across the entire curriculum are
country's sustainable development. Educating learners                                     made up of decentralised, locally-based topics.31 In
across the country on ESD principles helps to ensure                                      Bhutanese schools, part of the ESD framework centres
that unsustainable practices such as illegal logging,                                     on mindfulness and compassion while combining values
inadequate reforestation, illegal mining and overfishing                                  and practices of 'gross national happiness' (GNH). In the
in hinterland regions are corrected.27                                                    Pacific Island of Tonga, ESD principles have been deeply
                                                                                          connected with the traditional culture of continuity or
Costa Rica has enacted a Carbon Neutral 2021 policy,                                      nofo fakapotopoto, which refers to 'intelligent living'.32
which is outlined in their National Strategy on Climate
Change (2009), under which both ESD and climate                                           In ways like these, schools, universities and other places of
change education (CCE) are specifically identified                                        learning are increasingly orienting themselves towards the
as part of a wider programme for capacity building,                                       broad nature of the societies and cultures in which they
public awareness raising, education and cultural                                          are embedded and focusing on learning around 'real issues'
change. These climate change policies are providing                                       that have genuine meaning and value for the learners and
a strong foundation for the implementation of both                                        communities they serve.
ESD and CCE in Costa Rica.28

Similarly, in Cyprus, ESD has permeated horizontally                                            CONCLUSION
into many other key national policies, such as the
National Strategy for Biodiversity, the National                                                There is now overwhelming evidence that the
Strategy on Adaptation to Climate Change and the                                                adoption of ESD policies, approaches and pedagogies
revised National Strategy for Sustainable Development.                                          sees benefits that stretch far beyond the classroom.
Not only have these strategies been enhanced                                                    It is linked to a multitude of fundamental political
and strengthened by the ESD curriculum, but                                                     priorities and societal benefits that go to the core of
consciousness has been raised and school level actions                                          what governments can deliver for both current and
implemented around climate change and biodiversity                                              future generations and the wider biosphere on which
at all educational levels.29                                                                    we all depend.

27   See: http://education.gov.gy/web/index.php/allied-arts-unit/item/2436-education-for-sustainable-development?showall=&start=1
28   UNESCO (2014)
29   Zachariou, A. (2017)
30   See para 10 of the Aichi-Nagoya Declaration on ESD
31   Didham, R. J. & Ofei-Manu, P. (2012)
32   Thaman, K. H. and Thaman, R. R. (2009)
16

2. ESD POLICY MANDATES
   AND SUPPORT SYSTEMS

Recent decades have seen substantial, widespread efforts   ESD policy mandates
to advance ESD policy. At least 64 countries now
include statements related to ESD and the environment      Of the 68 countries that responded to a 2013
in the general aims and goals of their education           UNESCO survey on their country's greatest
systems.33 The setting of ESD policies and frameworks      achievements during the UN Decade on ESD (DESD),
not only provides a broad statement of purpose, but        over a quarter (29%) cited the integration of ESD
by providing mandates, directives, encouragement           into national legislation as a highlight.35 Countries as
and support for ESD implementation, it creates the         diverse as Kazakhstan, Morocco, Nicaragua, Sweden,
space needed by stakeholders for action.34 While the       Oman and Italy have all introduced policies or laws
impact on each national context varies, some form of       whereby ESD, or a closely related pedagogical approach,
ESD policy mandate is also important for its multiplier    are compulsory in parts of the curriculum from
effect. When support exists among policymakers             kindergarten to secondary education.
and politicians, other key success factors, such as the
provision of funding, the creation of institutions and     In accordance with environmental protection or
mechanisms to organise and coordinate ESD efforts,         conservation aims in their constitutions, almost all
and the provision of training for teachers and other key   Spanish-speaking countries in Latin America have
stakeholders at different levels, become more likely.      drawn up environment or ESD related educational
                                                           goals.36
The enormous diversity of existing ESD-related policies
and frameworks underscores the fact that, when it          Sustainable development is one of the overarching
comes to models of ESD, local adaptation is vital.         themes of the Finnish Ministry of Education and
Approaches across differing countries and jurisdictions    Culture's Child and Youth Policy Programme (2012 –
take myriad forms and address multiple aspects of ESD.     2015), and within this context active citizenship and
These include the introduction of policy mandates          global citizenship include not only social and civic
and coordinating institutions (chapter 2), curriculum      activity but also responsible consumer citizenship,
revisions (chapter 4), new pedagogies (chapter 5), and     protection of human rights, non-discrimination, and
professional development (chapter 6), among others.        environmental responsibility. Similar ESD goals,
Countries have also demonstrated successful practices      policies and mandates exist in many parts of Europe,
to reorient curricula towards ESD through the adoption     including Cyprus, Moldova, Croatia, Luxembourg,
of whole system approaches (chapter 7), school             Scotland, Greece and the Czech Republic.37
certification (chapter 8), and culturally relevant and
'local' place-based delivery (chapter 9).                  In Togo, the educational policy framework (Lakalaka)
                                                           includes a new, ESD-oriented curriculum entitled
                                                           Quality Education for a Sustainable Future.

33   Amadio, M. (2013)
34   UNESCO (2014)
35   Buckler, C., & Creech, H. (2014)
36   Amadio, M. (2013)
37   ibid.
17

In China, the Ministry of Education introduced its                                          ESD IN KENYA:
first guiding policy on ESD in 2003 and went on to
strengthen its educational guidelines to correspond with                                 from policy to practice
new mandates contained in the 2008 'Circular Economy
Promotion Law of the People's Republic of China'. In                                Kenya is currently reforming its education system
accordance with this development law, 'Environmental                                towards a more flexible competence-based
Education Guidelines' and a new syllabus were developed                             curriculum with a stronger focus on '21st century
and introduced for primary and middle school. Similar                               skills' (such as communication, collaboration,
ESD mandates exist for other relevant sectors, including                            critical thinking, problem solving, citizenship and
the national curriculum, primary, secondary, higher                                 digital literacy) and less on content. As part of
and non-formal education, civil society and community                               these efforts, a national ESD Policy Framework
participation.38                                                                    was adopted in 2012 with the goal of enhancing
                                                                                    sustainable development through transformative
In the U.S., where education policy is largely the                                  curriculum developments. ESD has also been
responsibility of local and state government, a number of                           embedded in the National Education Sector
states have introduced environmental literacy legislation.                          Programme (NESP) to be implemented over
Maryland became the first to make environmental literacy                            five years (2013–2018), and is central in Vision
a mandatory high-school graduation requirement in                                   2030, Kenya's roadmap to the realisation of
2011.39                                                                             sustainable development.41 These policy aims
                                                                                    are finding their way into the school system
National ESD strategies                                                             through a range of initiatives.

Nineteen countries cited the development of an ESD                                  The Ministry of Education has developed
strategy for their countries as their greatest achievement                          a programme to implement STEM education
UN decade on ESD.40 These strategies often represent                                and ESD in over 108 STEM model schools in
another successful approach for the reform of existing                              47 counties in Kenya and is establishing ESD
curricula and the introduction of innovative approaches                             projects such as greening school campuses,
to teaching and learning.                                                           water management, food security (growing
                                                                                    crops and vegetables) and soil conservation.
For example, the National ESD Strategy of Luxembourg,                               ESD focal points from the 47 counties have been
released in December 2011, initiated the integration                                appointed and undertaken capacity building
of ESD in formal and non-formal education, teacher                                  together with education officials at national
training as well as out-of-school activities. The Strategy                          level. Despite scarce resources, ESD teacher
also kicked off the adoption of a competency-based                                  training, as well as work with head teachers,
approach for both ESD and the reform of school                                      ensures coordination and support for the ESD
curricula, marking a shift towards creative thinking,                               activities.
informed and ethical decision-making, responsible
behaviour, collaboration and cooperative skills, systemic
thinking, self-confidence and empathy.

38   See Didham, R. J., & Ofei-Manu, P. (2012).
39   See: https://www.futurepolicy.org/curricula-reform/marylands-els/
40   Results from ESD UNESCO Questionnaire 1: Input from online survey for Member
     States, Stakeholders and UN Agencies; (Background paper for the DESD Global
     Monitoring Report 2014). Paris.
41   UNESCO (2017)
18

Similarly, in 2017 Germany's steering body, the                        In Viet Nam, UNESCO's Global Action Programme
National Platform on ESD, adopted the National                         (GAP) has been helping to put ESD policy into practice in
Action Plan for Global Action Programme (GAP)                          a number of ways, from reinforcing the ESD capacities of
implementation. It defines 130 objectives and 349                      policymakers to supporting the development of a National
measures to scale up ESD in all areas and at all                       Framework for Environmental ESD and integrating ESD
levels of the German education system.42                               into new curriculum textbooks. This work is also helping
                                                                       to define the knowledge, skills and attitudes towards
Giving policies 'legs':                                                sustainable development topics that are necessary and
operationalising ESD                                                   relevant for students from pre-school to upper secondary.45

Whether countries are using 'hard' laws and
mandates or more 'soft' policy instruments that
engage, encourage and inform, policies need to
be given 'legs' to effectively move from paper to
practice. If reforms are going to be felt on a day-
to-day basis at the level of individual learners, then                                  MAURITIUS:
school-level programmes, ESD capacity building,                                   Integration, cooperation
targeted funding, and a system of continuous
monitoring and improvement need to follow                                           and ESD leadership
policy mandates.
                                                                              Mauritius has undertaken ambitious leadership
In the case of Finland, all schools were required to                          through its 2008 'Maurice Ile Durable' policy
draw up a sustainable development (SD) plan by                                that aims to make Mauritius a world model of
the end of 2010. This plan was required to contain                            sustainable development by 2020, particularly
a number of key elements: how implementation                                  in the context of SIDS (Small Island Developing
of ESD was being achieved, an account of how                                  States). While the initial motivation was to
the school will change its operations and everyday                            minimise dependency on fossil fuels through
activities so that they correspond to the targets                             increased utilisation of renewable energy, the
set in the plan, and an indication of who is                                  concept soon widened to include all aspects of
responsible for the implementation.43                                         the economic model, society and the environment
                                                                              considered pivotal in the quest for a sustainable
The province of Manitoba in Canada responded                                  Mauritius. Education is one of the policy's five
to a strong policy commitment on ESD                                          pillars, with a multi-stakeholder working group
by integrating it into the curriculum from                                    put in place to integrate ESD into all levels of
kindergarten up to 12th grade with specific                                   education. The goal is to reorient the education
learning outcomes identified in science, social                               system towards sustainability, build capacity at
studies, health and physical education. Building                              all levels and strengthen awareness of key issues.
the capacity of educators and school leaders,                                 As Mauritius reports, ESD is now part of the
as well as dedicating funding to ensure the                                   National Curriculum Framework and because of
development of sustainability practices, principles,                          the Maurice Ile Durable societal project, ESD is
programmes and partnerships, helps schools                                    being addressed by many formal and non-formal
to embed sustainability into their classrooms,                                institutions and organisations. As a result of this
operations and management.44                                                  policy, different ministries such as the Ministry of
                                                                              Environment and Sustainable Development and
                                                                              the Ministry of Education and Human Resources
42   https://www.bne-portal.de/en/education-sustainable-development-
     germany/german-national-action-plan-esd-adopted                          Development have come to cooperate more
43   Wals, A. E. J. (2012)                                                    closely for a more integrated approach.46
44   Buckler, C., & Creech, H. (2014)
45   http://unesdoc.unesco.org/images/0024/002462/246270e.pdf
46   http://mid.govmu.org/portal/sites/mid/WG5Edu.htm