Anchored Together 2021-2022 CALENDAR BY PURPOSE PASSION, AND PEOPLE - Oceanside School District
Page content transcription
If your browser does not render page correctly, please read the page content below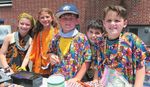 SUPERINTENDENT
                                                  OF SCHOOLS

Dear Oceanside Families,

Learning is a form of enlightenment. With that in mind,
our theme for the 2021-22 school year is "Lighting
the way to success." The lighthouse pictured above
is a nod to our community's nautical roots and a
beacon of bright futures ahead for our students.

As we guide our students on their journey, we ask
that our families join us in keeping a lookout for teach-
ing and learning opportunities outside of the class-
room. After all, you are your child's first teacher and
                                                            DR. PHYLLIS S. HARRINGTON
brightest light. We provide this calendar, along with
the Parent Portal, our district website, regularly scheduled Board of Education meetings,
our Council of PTAs and individual PTA units, OSD Parent University workshops, our
Facebook and Twitter feeds and many other tools to keep you connected and informed.
We aim to share information about your child, our programs and events, about teaching
and learning, and about current factors that impact education.

I promise you that there is plenty of fun ahead, too, and I hope that you are eagerly
anticipating the many opportunities for your children to shine their own light in every way
possible.

I look forward to seeing you throughout the year and am excited to greet all of our sailors
as the new school year begins.

Sincerely,
Dr. Phyllis S. Harrington
Superintendent of Schools
                                                 Oceanside Schools...anchored together
                                                    by purpose, passion and people.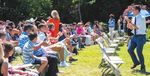 BOARD OF EDUCATION
                                   145 Merle Avenue
                                  Oceanside, NY 11572
                                        678-1226
                     President - Mary Jane McGrath-Mulhern (2023)*
                           Vice President – Seth J. Blau (2024)
                               Michael D'Ambrosio (2022)
                                  Stuart Kaplan (2024)
                                 Donald Maresca (2023)
                                  Sandie Schoell (2023)
                                 Robert Transom (2022)
                                     *Year term as trustee expires

 APPOINTED OFFICERS
DISTRICT CLERK ................................................................................. Marie Barbella
TREASURER ............................................................................................... Jerel Cokley
COUNSEL ......................................................................................... Frazer & Feldman
SCHOOL DISTRICT PHYSICIAN ................................................. Dr. Eric Shoenfeld                            BOARD OF EDUCATION
                                                                                                                         The BOARD OF EDUCATION is a policy-making body which governs the school
 SCHEDULE OF REGULAR AND SPECIAL MEETINGS OF
                                                                                                                         district in all educational matters. It has complete and final control over local
 THE BOARD OF EDUCATION 2021-2022                                                                                        school matters subject only to pertinent state law, regulations and decisions of
   Meetings start at 7:30 pm in the School #6 Auditorium unless otherwise specified.                                     the State Commissioner of Education, decisions of the courts, and the will of
                   The Board Room is located on the 1st floor of the                                                     local residents as expressed in district elections.
                        Administration Building at 145 Merle Ave.                                                            The Oceanside Board is comprised of seven district residents who are elected
                       THE PUBLIC IS INVITED TO ATTEND                                                                   at the annual school election, which is the third Tuesday in May. Two or three
Wednesday, September 22 ....................... Regular Meeting                                                          members are elected each year to serve three year terms which begin on July 1.
Wednesday, October 6 ............................. Special Meeting (Board Room)                                          Board members receive no salary or financial compensation of any kind for their
Wednesday, October 20 ........................... Regular Meeting                                                        services. They pay school taxes at the regular rate.
Wednesday, November 17 ........................ Regular Meeting                                                              A candidate for the Board must be a qualified voter of the District and must
Wednesday, December 15 ........................ Special Meeting                                                          file a nominating petition with the District Clerk not later than 30 days preced-
Wednesday, January 12 ............................ Special Meeting (Board Room)                                          ing the school election. Each petition must be signed by at least thirty-four quali-
Wednesday, January 19 ............................ Budget Workshop #1/Regular Meeting                                    fied voters of the district OR two percent of the voters who voted in the previous
Wednesday, February 16 .......................... Budget Workshop #2/Special Meeting                                     election, whichever is greater.
Tuesday, March 15 ................................... Budget Workshop #3/Regular Meeting                                     The BOARD appoints the SUPERINTENDENT OF SCHOOLS to serve as
Wednesday, March 30 .............................. Special Meeting                                                       its executive officer in administering its policies in the operation of the schools.
Wednesday, April 6 .................................. Regular Meeting/Budget Workshop (if needed)                        The Superintendent is responsible for informing and advising the Board on all
Wednesday, May 4 .................................... Budget Hearing/Regular Meeting                                     matters. The Superintendent's recommendations normally precede Board ac-
Tuesday, May 17 ....................................... Budget Vote and Election                                         tion on matters relating to recruitment and supervision of staff, selection of
Wednesday, June 15 ................................. Regular Meeting                                                     textbooks and instructional materials, development of curriculum and the op-
                                                                                                                         eration and maintenance of buildings and grounds.
                                                                                                                                                                                                           1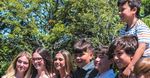 Key To Regularly Scheduled Meetings In Oceanside School Calendar
               AIE                                               MBPA                                                     PTA COUNCIL
        Arts in Education                            Marching Band Parents Association,                                      Presidents
Board Room at District Office, 10 am                      HS Bandroom, 7:30 pm                                       Roundtables begin at 7 pm
                                                                                                               in the OHS Library. Council meetings
                 DAWC                                              OSF
                                                                                                                 begin at 8 pm in the OHS Library.
 Drug Advisory & Wellness Council,                      Oceanside Scholarship Fund,
District Office, Board Room, 11:30 am,                   HS Faculty Lounge, 7 pm                                               SDPB
         unless otherwise noted                                                                                   Staff Development Policy Board,
                                                          OSD Parent University
                                                                                                                     W21, Merle Ave., 3:45 pm
           DOCA ADV                                7:30 pm, #6 Aud. unless otherwise noted
 Department of Community Activities                                                                                             SDMT
                                                              O'SIDE SAFE
   Advisory Meeting, #6, 7:30 pm                                                                                      Shared Decision-Making Team
                                                      Oceanside Substance Abuse-Free
                                                    Environment Oceanside Library, 7 pm

ATHLETIC SEASON START DATES
   OHS FALL SEASON                       OHS WINTER SEASON                     OHS SPRING SEASON                            OMS SPRING SEASON
  August 23 Football Only                    November 15                March 14 Baseball, Softball, All LAX, Track              March 28
 August 30 All Other Sports                   All Sports                       March 21 All Other Sports
   OMS FALL SEASON                       OMS WINTER I SEASON                   OMS WINTER II SEASON
      September 9                             November 8                             January 18
       All Sports

                                                                                                                                                      2
SEPTEMBER 2021
        S U N DAY                          MO
                                           MONN DAY                                T U E S DAY                           WE D N E S DAY                           T HU
                                                                                                                                                                    HURR S DAY                                  FR
                                                                                                                                                                                                                FRII DAY                             S AT U R DAY
                                                                                                                                                        1                                     2                                            3                                     4
                                                                           *Indicates 6 day cycle allowing for art,      FIRST DAY OF SCHOOL,
                                                                           music, phys. ed., and other special               ALL STUDENTS
                                                                                                                                                              • #7 9th Grade Parent Orientation        • #8 Back to School BBQ
                                                                           classes to occur twice per cycle.          • #5 PTA Welcome Mtg., 8:30 am                                                     (Rain date 9/10)
                                                                                                                      • #8 Meet & Greet/PTA Mtg., 8:30 am
                                                                           **See page 2 for key to regularly          • #9E Meet & Greet, 8:30 am
                                                                           scheduled meetings.
                                                                                                                      Q
                                                                                                                                                                • Half days for Grades Pre-k – 6                                           R
                                                                                                                                                        *1                                         2                                       3

                               5                                      6                                         7                                       8                                     9                                       10                                      11
                                         Schools Closed                         Schools Closed                             Schools Closed                    • #6K Regular Sched: Bkfst & AM/PM        • #5 Back to School BBQ                 • Football @ Uniondale, 2 pm
                                                                                                                                                               CARES begin                               (Rain date 9/17)
                                                                                                                                                             • #6 Pre-K Regular Schedule Begins        • #9E Back to School BBQ
                                                                                                                                                             • CARES begins, K-6                         (Rain date 9/17), 5 pm
                                                                                                                                                             • #2 PTA Mtg., 7 pm
                                                                                                                                                             • #3 PTA Mtg., 7 pm
                                                                                                                                                             • #4 PTA Mtg., 7 pm
                                                Labor Day                              Rosh Hashanah                             Rosh Hashanah
                                      Rosh Hashanah begins at sunset
                                                                                                                                                                                                   4                                       5               Patriot's Day

                            12                                       13                                     14                                        15                                  16                                          17                                      18
                                    • #7 College Application Night
                                    • DOCA Fall Youth Class online
                                                                           • Staff Development Policy Board,
                                                                             3:30 pm
                                                                                                                      • #6 PTA, 9:45 am
                                                                                                                      • AIE Mtg., Board Room, 10 am
                                                                                                                                                                  Schools Closed                       • Football, Home vs. Farmingdale,        • #8 - 6th Grade Car Wash
                                                                                                                                                                                                                                                  (Rain date 9/25)
                                                                                                                                                                                                         6 pm
                                      registration begins, 7 pm            • PTA Council Presidents
                                    • SEPTA Meeting #5, 7 pm                 Roundtable, 7 pm
                                                                           • MBPA Mtg, S121, 7:30 pm**
                                                                           • PTA Council Meeting, 8 pm

                                                                       6                                          1       Yom Kippur begins at sunset   2                 Yom Kippur                                                       3

                            19                                       20                                     21                                        22                                  23                                          24                                      25
                                    • #7 Freshman Yearbook Photos                                                      • #7 Club Fair                        • #6 Pre-K and K Back to School Night     • #2 Back to School BBQ                 • #4 6th Grade Car Wash
                                                                           • OHS Castleton Back-to-School
                                                                                                                       • #7 Junior Yearbook Photos           • #9M Grade 7 Photo Day                     (Rain date 10/1)                      • DOCA Youth Fall Classes Begin
                                                                             Breakfast
                                                                                                                       • #9M Grade 8 Photo Day               • #9M PTA Meeting, OMS (Library),         • #3 Back to School BBQ                 • Football @ Hempstead, 2 pm
                                                                           • #7 Sophomore Yearbook Photos
                                                                                                                       • Board of Education Mtg.,              7 pm                                      (Rain date 10/1), 4 pm
                                                                                                                         #6 Aud., 7:30 pm                                                              • #4 Back to School BBQ
                                                                                                                                                             • Oceanside SAFE, 7 pm
                                                                                                                                                                                                         (Rain date 10/1)
                                                                                                                                                             • OSF Meeting, 7 pm
                                                                                                                                                                                                       • #9E Picture Day
                                                                                                                                                                                                       • #7 Thespian Show, Aud. 7:30 pm
                                          Sukkot begins at sunset      4                   Sukkot                 5                  Sukkot             6                                          1                                       2

                            26                                       27                                     28                                        29                                  30
• #4 6th Grade Car Wash Rain Date   • #9M Back to School Night             • #5 Picture Day                           • #4 Picture Day                       • Elementary Back-to-School Night
                                                                           • DOCA 3 Yr Old Enrichment Program         • #7 Back-to-School Night
                                                                             Begins Session I, 10 am

                                                                       3      Simchat Torah begins at sunset 4                   Simchat Torah          5                                          6

                                                                                                                                                                                                                                      oceansideschools.org
                                                                                                                                                                                                                                                                                     3
OCTOBER 2021
      S U N DAY                      MO
                                     MONN DAY                                  T U E S DAY                           WE D N E S DAY                             T HU
                                                                                                                                                                  HURR S DAY                                  FR
                                                                                                                                                                                                              FRII DAY                            S AT U R DAY
                                                                                                                                                                                                                                      1                                        2
                                                                                                                                                                                                     • #7 OHS Pep Rally                     • #7 SAT, 7:45 am
                                                                                                                                                                                                     • #7 Evacuation Drill                  • #5 Family Photo Day (rain date 10/3)
                                                                                                                                                                                                                                            • Homecoming:
                                                                                                                                                                                                                                              Parade, 1 pm
                                                                                                                                                                                                                                              Football Home vs. Massapequa, 3 pm

                                                                                                                                                                                                                                       1

                         3                                         4                                       5                                         6                                      7                                         8                                        9
                              • #7 PTA Meeting, Library, 7:30 pm       • Staff Development Policy Board,          • #8 Picture Day                         • #3 Picture Day                         • #7 Senior Interview Day                • DOCA/Kiwanis Annual Halloween
                                                                         3:30 pm                                  • #8 Class Parent Breakfast/PTA          • #8 Plant Sale                          • #2 Mum Sale                              Window Painting at OHS, 10 am
                                                                                                                    Mtg., 8:30 am                          • #9E Fall Plant Sale                    • Emergency Drill, Early Dismissal         (rain date 10/16, 1:15 pm)
                                                                                                                  • Board of Education Special Mtg.,       • #5 Class Parent Social, 6:30 pm        • Football home vs. Port Washington,
                                                                                                                    #6 Aud., 7:30 pm                       • #9E Class Parent Social, 6:30 pm &       6 pm
                                                                                                                                                             PTA Mtg., 7 pm
                                                                                                                                                           • #5 PTA Mtg., 7 pm
                                                                                                                                                           • #7 Financial Aid Night, Aud., 7 pm
                                                                                                                                                           • OSF Meeting, 7 pm
                                                                   2                                          3                                        4                                        5                                      6

                         10                                   11                                       12                                         13      • #5 Book Fair
                                                                                                                                                          • Progress Reports on Portal,  14                                        15                                     16
                                   Schools Closed                       • DAWC, Bd. Room, 11:30 am                • #5 Book Fair                            Secondary, 5:15 pm                      • #2 Fall Picture Day                    • #7 PSAT, 7:45 am
                                                                        • MBPA Mtg., S121, 7:30 pm                • AIE Mtg., Board Room, 10 am           • #3 Class Parent Mtg, 6:30 pm/           • #4 Fall Plant Sale                     • Football @ Syosset, 2 pm
                                                                                                                  • #5 Fall Craft Night, 7 pm               PTA 7 pm
                                                                                                                  • #6 PTA Mtg., 7 pm                     • #2 PTA Mtg., 7 pm
                                                                                                                                                          • #3 PTA Mtg., 7 pm
                                                                                                                                                          • #4 PTA Mtg./Class Parent Mtg., 7 pm
                                                                                                                  Q                                       • Kiwanis Heart of Gold Dinner, 6:30 pm
                                                                                                                                                #6 Fall Photos                               R
                                         Columbus Day                                                         1                                        2                                        3                                      4

                         17                                  18                                        19                                         20                                     21                                        22                                     23
                                                                        • #9M Book Fair Grade 8                   • #3 Fall Book Fair                      • #7 Advisory Council Meeting #1,        • Football home vs. East Meadow          • #6 Family Photo Day
                                                                        • DOCA Advisory #6 Virtual, 7:30 pm       • #9M Book Fair Grade 7                    7:30 am                                  Senior Night, 6 pm                       (Rain date 10/24)
                                                                                                                  • Board of Education Mtg., #6            • Newsday Marching Band Festival,        • #9E Fall Dance, 7 pm                   • DAWC/Oceanside SAFE Drug Take
                                                                                                                    Aud., 7:30 pm                            Mitchell Field, 7 pm                                                              Back Day - OHS Circle, 12 pm
                                                                                                                                                           • Oceanside SAFE, 7 pm
                              Q
                              Q                                        #7 Senior Photo make-ups by appt., Lib.                                     R
                                                                   5
                                                                              OSF Phone-A-Thon, 5 pm                                               R
                                                                                                              6                                        1                                        2                                      3

• #3 Guys Night Out      24                                  25                                        26                                         27                                     28         • #3 Pumpkin Patch             29                                     30
• #7 NYS Marching Band        • PTA Presidents Roundtable, 7 pm         • #9M Sports Physicals, 10 am             • #7 Marching Band Performance at        • DAWC/Oceanside SAFE Parent             • #4 Halloween Dance                     • DOCA/Kiwanis Halloween Festival
  Championships, TBA          • PTA Council Legislation Meeting,        • Staff Development Policy Board            #9M & Elems                              Workshop, 7 pm                         • #6 Halloween Festivities                 & Car Parade, Schoolhouse Green,
                                7:30 pm                                   (for November), 3:30 pm                 • #7 Blood Drive, Gym                                                             • #8 Halloween Dance                       School #6 Gym, 10 am

                         31
                                                                                                                  • DOCA/Kiwanis "Pumpkin Fest"                                                     • #9E Halloween Parade, 2 pm
                                                                                                                    School #6 Merle Ave. Gym, Cafe,                                                 • #2 Fall Festival, 6 pm
                                                                                                                    6:30 pm                                                                         • Football @ Freeport, 6 pm
                                                                                                                  • SEPTA Halloween Dance #5,                                                       • #9E 6th Grade Halloween Party, 7 pm
                                                                                                                    6:30 pm                                                                         • #9M Halloween Dance, 7 pm
           Halloween                                               4                                          5                                      6                                          1                                      2

                                                                                                                                                                                                                                   oceansideschools.org
                                                                                                                                                                                                                                                                                   4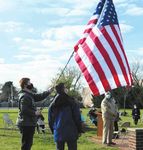 NOVEMBER 2021
S U N DAY                            MO
                                     MONN DAY                                 T U E S DAY                           WE D N E S DAY                           T HU
                                                                                                                                                               HURR S DAY                              FR
                                                                                                                                                                                                       FRII DAY                           S AT U R DAY
                                                                1                                         2                                       3                                    4                                         5                                     6
                                                                           Schools Closed                         • #7 HS Symphonic Music Tour,          • #3 Picture Day Re-Takes            • #4 Parent's Night Out                • #7 Marching Band Championships,
                                                                            for Students                            #9M & Elems
                                                                                                                  • #9M PTA Meeting ZOOM, 7:30 pm
                                                                                                                                                         • #9M Picture Retake Day
                                                                                                                                                         • #7 Junior Class Ring Sale
                                                                                                                                                                                              • #5 Picture Retakes
                                                                                                                                                                                              • #7 Armed Forces Day
                                                                                                                                                                                                                                       Allentown, PA

                                                                                                                                                                                              • #5 Supermarket Bingo, 7 pm
                                                                       • Superintendent's Conference
                                                                         Day; All Staff Report.

                                         All Saint's Day           3               Election Day                                                      4                                   5                                       6

                           7                                    8                                         9                                       10                                   11                                      12                                   13
                               • #7 Circle of Pride Dinner             • OHS Castleton Veterans Flag              • #6 PTA Mtg., 9:45 am                    Schools Closed                    • Marking Period Ends, Secondary
                               • DOCA Youth Basketball online            Ceremony, School House Green,            • #7 Underclassmen Photo Retakes                                            • #9E PTA Mtg, 8:45 am
                                 registration begins, 7 pm               10 am
                                                                       • #7 European Handball, 10:30 am
                                                                         #7 Sports Physical, Nurse's Office
                                                                       • MBPA Mtg., S121, 7:30 pm

                                                                                                                                                                     Veterans Day
                                                                   1                                          2                                      3                                                                           4

                          14                                15                                        16                                          17                                   18                                      19                                   20
                               • #9E Picture Retake Day                • #4 Picture Retake Day                    • #2 Picture Retake Day                • #8 Picture Retake Day              • #7 Fall Drama, Aud., 7:30 pm         • Last Day of DOCA Fall Youth Classes
                               • SEPTA Meeting @#3, 7 pm               • PTA Presidents Roundtable, 7 pm          • Board of Education Meeting,          • #7 Best Buddies Feast                                                     • #7 Fall Drama, Aud., 7:30 PM
                                                                       • PTA Council Meeting, 8 pm                  #6 Aud., 7:30 pm                     • #6 Parent-Teacher Conferences,
                                                                                                                                                           No School for Students
                                                                                                                                                         • #2 PTA Meeting, 7 pm
                                                                                                                                                         • #3 PTA Meeting, 7 pm
                                                                                                                                                         • #5 PTA Meeting, 7 pm
                                                                                                                                                         • Oceanside SAFE, 7 pm
                                                                                                                                                         • OSF Meeting, 7 pm              2
                                                                   5                                          6                                      1                                                                           3

                          21                                22                                        23                                          24                                   25                                      26                                   27
                               • #5 Holiday Boutique                   • #7 Turkey Shoot                                                                     Schools Closed                        Schools Closed
                               • DOCA/Kiwanis Santa's Mailbox at       • #4 Holiday Boutique
                                 O'side Lib.                           • #5 Holiday Boutique
                               • #7 Turkey Shoot Set Up                • Portal opens for Report Cards,
                                                                         Secondary, 5:15 pm

                                                                                                                                                                  Thanksgiving Day
                                                                   4                                          5                                      6

                          28                                29                                        30
                                                                       • #9M Vendor Day
                                                                       • Staff Development Policy Board,
                                                                         3:30 pm
                                                                       • #7 Esprit de Corps Marching Band
                                                                         Dinner, #7 Cafe, 7 pm

First Night of Hanukkah                    Hanukkah                1                                          2

                                                                                                                                                                                                                               oceansideschools.org
                                                                                                                                                                                                                                                                             5
DECEMBER 2021
        S U N DAY                               MO
                                                MONN DAY                                   T U E S DAY                          WE D N E S DAY                            T HU
                                                                                                                                                                            HURR S DAY                                    FR
                                                                                                                                                                                                                          FRII DAY                              S AT U R DAY
                                                                                                                                                                  1                                      2                                        3                                            4
                                                                                                                             • #4 Concert Assemblies, Gym             • #8 Holiday Boutique                      • #9E Holiday Boutique                    • #6 Pre-K Buddy Breakfast
                                                                                                                             • Portal Opens, Report Cards Elem.       • Elementary Parent-Teacher                • #7 Variety Show
                                                                                                                             • #9M Winter Concert I, #7 Aud.,           Conferences, no school for
                                                                                                                               7:30 pm                                  elementary students
                                                                                                                                                                      • No PM CARES for elem. students
                                                                                                                             Q                                #7 Book Fair
                                                                                                                                                                      Q                                  R
                                                                                                                                                                  3                                          4
                                                                                                                                                                                                                    All-State Music Conf., Rochester
                                                                                                                                                                                                                                                       5
                                                                                                                                                                                                                                                                                               R
                                     5                                      6                                            7                                        8                                      9                                     10                                         11
• All-State Mucis Conf., Rochester       • #7 Winter Concert I, Aud., 7:30 pm       • DAWC, Bd. Room, 11:30 am               • #3 Winter Concert Assembly, Gym        • #6 Photo Retakes                         • #3 Winter Concert Assembly, Gym          • #7 ACT, 7:45 am
                                                                                    •PTA Presidents/Principals Dinner,         (A-I)                                  • #2 Winter Concert Assemblies, Aud.         (J-Z)
                                                                                      6:30 pm                                • #5 Winter Craft Night, 7 pm

                                                                                6                                        1         Immaculate Conception          2                                          3                                         4

                              12                                         13                                       14                                        15                                      16                                         17                                         18
                                         • #2 Circus Week                           • #7 Chamber Holiday Performance,        • #3 Holiday Boutique                    • Progress Reports on Portal,              • #9E Winter Concert Assembly,            • DOCA/Kiwanis Annual Holiday
                                                                                      KofC, 12:45 pm                         • Board of Education Mtg.,                 Secondary, 5:15 pm                         #9M Aud.                                  Happenings #6, Gym, Cafe, Aud.,
                                                                                    • #9M Winter Concert II, #7 Aud.,          #6 Aud., 7:30 pm                       • Oceanside SAFE, 7 pm                     • #2 Circus, #9M Gym, 7 pm                  10 am
                                                                                      7:30 pm                                                                         • #7 Winter Concert II, #7 Aud.,                                                     • DOCA Chorale Concert, #8 Aud.,
                                                                                    • #7 Getting Into College Night                                                     7:30 pm                                                                              8 pm

                                                                                                                             R                            #2 Holiday Boutique                            R
                                                                                5                                        6                                        1                                          2                                         3

                              19                                         20                                       21                                        22                                      23                                         24                                         25
                                                                                    • #8 Winter Concert Assemblies, Gym      • #5 Winter Concert Assemblies, Gym      • #7 Alumni College Experience                 Schools Closed
                                                                                    • #9M Winter Concert III, #7 Aud.,       • #7 Winter Concert III, #7 Aud.,        • #4 Staff Breakfast
                                                                                      7:30 pm                                  7:30 pm

                                                                                4                                        5                                        6                                          1              Christmas Eve                              Christmas Day

                              26                                         27                                       28                                        29                                      30                                         31
                                             Schools Closed                             Schools Closed                           Schools Closed                           Schools Closed                             Schools Closed

                                                                                                                                                                                                                           New Year's Eve

                                                                                                                                                                                                                                                  oceansideschools.org
                                                                                                                                                                                                                                                                                                   6

JANUARY 2022
       S U N DAY                             MO
                                             MONN DAY                                   T U E S DAY                         WE D N E S DAY                               T HU
                                                                                                                                                                           HURR S DAY                                   FR
                                                                                                                                                                                                                        FRII DAY                            S AT U R DAY
                                                                                                                                                                                                                                                                                       1

                                                                                                                                                                                                                                                                  New Year's Day

                                  2                                         3                                       4                                      5                                          6                                         7                                      8
                                                                                • Staff Development Policy Board,        • #7 Road Show Elem. Tour                 • #5 PTA Meeting, 8:30 am                   • #6K Dance                             • #7 Battle of the Classes
                                                                                  3:30 pm                                • SEPTA meeting, OMS, 7 pm                • OSD Parent University, 7 pm               • #7 Road Show, Aud., 7 pm

                                                                                R                                                                                  All-County Music Festival (Grade 5) - TBA
                                                                                                                                                                                                                                                  6
                                                                                                                                                                                                                                                                                       R
                                                                            2                                       3                                          4                                          5

                                  9                                   10                                        11                                      12                                       13                                          14                                     15
• #7 Road Show, Aud., 2 pm            • DOCA Online Reg begins for              • #6 PTA Meeting, 9:45 am                • #4 PTA Meeting, 7 pm                    • #7 Cap & Gown Sale; Auditorium            • #8 Movie Night
                                        Winter/Spring Youth Classes, 7 pm       • #9M Sports Physicals, 10 am            • #8 PTA Meeting (Virtual), 7:30 pm       • #2 PTA Meeting, 7 pm
                                      • School #7 PTA Meeting, OHS              • #3 PTA Meeting, 7 pm                   • Board of Education Special              • #9M Parent Book Talk with "Middle
                                        Library, 7:30 pm                                                                   Meeting, #6 Aud., 7:30 pm                 School Matters" Author Phyllis Fagell

                                      R                                                                                                   All-County Music Festival (Grades 6-12) - TBA                                                                                               R
                                                                            1                                        2                                         3                                          4                                       5

                             16                                       17                                        18                                      19                                       20                                          21                                     22
                                           Schools Closed                                                                • #2 Book Fair                            • #2 Book Fair                              • #4 Family Fun Night, 7 pm
                                                                                                                         • Board of Education Meeting,             • #9E Book Fair
                                                                                                                           Budget Workshop #1, #6 Aud.,            • #3 Family Fun & Fitness Night,
                                                                                                                           7:30 pm                                   6:30 pm
                                                                                                                         • #9E PTA Meeting, 7 pm                   • Oceanside SAFE, 7 pm
                                                                                                                         • #9E Book Fair, 7 pm

      All County Music Festival
R         (Grades 6-12) -TBA      R       Dr. Martin Luther King, Jr. Day
                                                                                                                    6                                          1                                          2                                       3

                             23                                       24                                        25                                      26                                       27                                          28                                     29
                                      • PTA Presidents Roundtable, 7 pm         • DOCA 3 yr old Enrichment Program       • #3 Musical Assembly, #6 Aud.            • #7 Advisory Council Meeting #2,           • #9E Community Reading Day             • DOCA Winter/Spring Youth Classes
                                      • PTA Council Meeting, 8 pm                 Begins Session II, 10 am                                                           7:30 am                                   • Marking Period Ends, Secondary          Begin
                                                                                                                                                                   • #3 Musical, #6 Aud., 7:30 pm              • #2 Supermarket Bingo, 7 pm            • #7 Model Congress
                                                                            4
                                                                                                                                                                                                               • #5 Family Fun & Fitness Night, 7 pm
                             30                                       31                                                                                                                                      R
                                      • #4 Circus Week
                                                                                                                                                                                                                                        #9M Musical, Aud., 7:30 pm                     R
                                                                                R                                                           Finals & Regents Exams, Secondary
                                                                                                                                                                                                                                               R
                                                                            3                                        5                                         6                                          1                                       2

                                                                                                                                                                                                                                              oceansideschools.org
                                                                                                                                                                                                                                                                                            7
FEBRUARY 2022
S U N DAY              MO
                       MONN DAY                        T U E S DAY                             WE D N E S DAY                          T HU
                                                                                                                                         HURR S DAY                                FR
                                                                                                                                                                                   FRII DAY                        S AT U R DAY
                                                                                     1                                         2                                 3                                           4                    5
                                                 • #7 Thespians "Kids on the Block         • #3 Blood Drive                        • #2 Musical Assemblies, Aud.          • #4 Circus, #9M Gym, 7 pm
                                                   Tour" (3 Elems.)                                                                • #7 Cap & Gown Sale, Auditorium       • #2 Musical, Aud., 7:30 pm
                                                 • Staff Development Policy Board,
                                                   3:30 pm

                                                                                       4                                       5                                      6                                        1

            6                               7                                     8                                            9                              10                                        11                        12
                 • #3 Circus Week                • DAWC, Board Room, 11:30 am              • Portal opens for Report Cards,        • #8 Book Fair                         • #4 Special Person's Dance
                                                 • DOCA Advisory #6 Virtual, 7:30 pm         Secondary, 5:15 pm                    • #2 PTA Meeting, 7 pm                 • #9E Paint Night
                                                                                           • #9M PTA Meeting ZOOM, 7:30 pm                                                • #3 6th Grade Circus Performance,
                                                                                                                                                                            #9M Gym, 7 pm

                                             2                                         3
                                                                                           "                       #2 Valentine's Day Boutique
                                                                                                                               4
                                                                                                                                                                  "   5                                        6

            13                              14                                15                                          16                                  17                                        18                        19
                                                 • SEPTA Dance #5, 6:30 pm                 • #4 Book Fair                          • #8 Musical, Aud.                     • #2 Staff Luncheon
                                                                                           • #8 Musical Assemblies, Aud.           • Oceanside SAFE, 7 pm                 • #3 Staff Appreciation Luncheon
                                                                                           • Board of Education Meeting,           • OSF Meeting, 7 pm                    • #6 Family Movie Night
                                                                                             Budget Workshop #2, #6 Aud.,
                                                                                             7:30 pm

                                             1                                         2                                       3                                      4                                        5

            20                              21                                22                                          23                                  24                                        25                        26
                    Schools Closed                   Schools Closed                            Schools Closed                          Schools Closed                         Schools Closed

                                                                                              DOCA Winter Recess Activities,
                          President's Day        R                                                  Call 594-2336                                                 R
            27                              28

                                             6

                                                                                                                                                                                                        oceansideschools.org
                                                                                                                                                                                                                                       8
MARCH 2022
      S U N DAY                           MO
                                          MONN DAY                                T U E S DAY                             WE D N E S DAY                           T HU
                                                                                                                                                                     HURR S DAY                                   FR
                                                                                                                                                                                                                  FRII DAY                               S AT U R DAY
                                                                                                                1                                         2                                     3                                           4                                         5
                                                                           • Staff Development Policy Board,           • #6 Book Fair, Day/Eve.               • #6 Book Fair, Day                       • #2 Family, Fun & Fitness
                                                                             3:30 pm                                   • #6 PTA Meeting, 7 pm                 • #8 Blood Drive
    PTA Meetings this month                                                • OSD Parent University, 7 pm                                                      • #3 PTA Meeting, 7 pm
      include nominations                                                                                                                                     • #7 Dawn Delirium Fashion Show,
                                                                                                                                                                7 pm
                                                                                                                                                                                                        R                              NYSSMA Piano - NCC
                                                                                                                                                                                                                                                                                     R
                                                                                                                                                                                                        R                            LISFA Elem. Festival - TBA
                                                                                                                                                                                                                                                                                     R
                                                                                                                                                                                                        R                            NYS Honors Band, Syracuse
                                                                                                                                                                                                                                                                                     R
                                                                                                                   1             Ash Wednesday            2                                         3                                          4

                                6                                      7                                        8                                         9                                10                                             11                                        12
                                    • DOCA Summer Playground Reg.          • #7 Sports Physical, Nurse's Office,       • #2 Blood Drive                       • #4 Musical Assembly, #6 Aud.            • #2 6th Grade Follies                     • #7 Sport Night, Gym
                                      Begins                                 10:30 am                                  • #3 Spring Book Fair                  • #5 Book Fair                            • #8 Supermarket Bingo
                                    • School #7 PTA Meeting,               • #4 PTA Meeting, 7 pm                      • #5 Book Fair                         • Progress Reports on Portal,             • #9E Primetime/Family Fun and
                                      OHS Library, 7:30 pm                 • MBPA Meeting, S121, 7:30 pm               • #9E Musical Assembly, #9M Aud.         Secondary, 5:15 pm                        Fitness Night
                                                                                                                       • #8 PTA Meeting, 9 am                 • #2 PTA Meeting, 7 pm                    • #7 Career Forum
R   LISFA Elem. Festival -TBA   R                                                                                      • #9M PTA Meeting, Lib., 7 pm          • #5 PTA Meeting, 7 pm
                                                                                                                                                              • #9E Musical, #9M Aud., 7:30 pm
                                                                                                                                                                                                        • #3 Family Reading Night, 6:30 pm
                                                                                                                                                                                                        • #4 Musical, #6 Aud., 7:30 pm

R       NYS Honors Band,
            Syracuse            R
                                                                       5                                           6                                      1                                         2                                          3

                            13                                    14                                      15                                            16                                 17                                            18                                         19
                                    • #4 Blood Drive                       • #7 Blood Drive, Gym                       • #7 Vocational Awareness Fair                                                   • Portal Opens for Report Cards,            • #4 6th Grade Applebee's Breakfast,
                                    • PTA President Roundtable, 7 pm       • Board of Education Meeting,                                                                                                  Elementary                                  8 am
                                    • PTA Council Meeting, 8 pm              Budget Workshop #3, #6 Aud.,                                                                                               • #9E PTA Nominations Meeting,
                                                                             7:30 pm                                                                                                                      8:45 am

                                                                                                                                                                                                        R                             #7 Musical, Aud., 7:30 pm                     R
                                                                       4                                           5          Purim begins at sunset      6                  Purim                  1                                          2

                            20                                    21                                      22                                            23                                 24                                            25                                         26
                                                                           • #9M Sports Physicals, 10 am               • #7 Human Relations Day               • #9E Parent Night Out                    • #9E Family Fun & Fitness/Prime            • Last Day of DOCA Sat. Youth
                                                                           • #9M 6 into 7 Transition Meeting,                                                 • #7 Junior Class Ring Ceremony             Time                                        Classes
                                                                             7 pm                                                                             • Oceanside SAFE, 7 pm                    • #2 Circus Show, OMS Gym, 7 pm
                                                                                                                                                              • OSF Meeting, 7 pm

                                                                                                                                                                                                        R                      NYSSMA Gr. 1-6 & All State, RVC
                                                                                                                                                                                                                                                                                     R
                                                                       3                                           4                                      5                                         6                                          1

                            27                                    28                                      29                                            30                                 31
                                                                                                                       • Board of Education Special           • #3 Parents Night Out (PNO) Dinner
                                                                                                                         Meeting, #6 Aud., 7:30 pm              Dance
                                                                                                                                                              • DOCA/Kiwanis Rollerskating Show
                                                                                                                                                                Rehearsal, #9M Gym, 6:30 pm

                                                                           R                                                  NYS ELA Exam, Gr. 3-8                                             R
                                                                       2                                           3                                      4                                         5

                                                                                                                                                                                                                                          oceansideschools.org
                                                                                                                                                                                                                                                                                           9
APRIL 2022
S U N DAY                    MO
                             MONN DAY                                T U E S DAY                          WE D N E S DAY                              T HU
                                                                                                                                                        HURR S DAY                                     FR
                                                                                                                                                                                                       FRII DAY                             S AT U R DAY
                                                                                                                                                                                                                                 1                                       2
                                                                                                                                                                                              • NYS ELA EXAM, Gr. 3-8                 • OSD Parent University Saturday
                                                                                                                                                                                              • Marking Period Ends, Secondary          Symposium, 8:30 am
                                                                   PTA Meetings this month
                                                                      include elections

                                                                                                                                                                                             R              DOCA/Kiwanis Roller Skating Show, #9 Gym, 7 pm               R
                                                                                                                                                                                                                                  6

                 3                                        4                                       5                                           6                                      7                                           8                                       9
                      • #5 Craft Night, 7 pm                  • #5 Musical Assembly, #6 Aud.           • #6 PTA Meeting, 9:45 am                  • #2 Spring Picture Day                    • O'side Scholarship Fund Application    • DOCA/Kiwanis Egg Hunt Schoolhouse
                      • #9M PTA Meeting, Library, 7 pm        • SDPB                                   • Board of Education Meeting,              • #7 Mother Daughter Dinner, Cafe            Due                                      Green, if rain, Merle Ave. Gym, 11 am
                                                              • #7 Teens on the Job                      Budget Workshop #4 (if needed),          • #5 PTA Meeting, 8:30 am                  • FPA Spotlight on the Stars, #7 Aud.,
                                                              • #7 Looking Ahead, College                #6 Aud., 7:30 pm                         • #2 PTA Meeting, 7 pm                       7:30 pm
                                                                Awareness 101, Aud., 7 pm                                                         • #5 Musical, #6 Aud., 7:30 pm
                                                              • MBPA Meeting, S121, 7:30 pm

                      R      NYS ELA Exam, Gr. 3-8       R
                                                          1                                        2                                          3                                          4                                        5

                 10                                  11                                        12                                       13                                    14                                              15                                      16
                      • SEPTA Meeting #7, Staff               • DAWC, Board Room, 11:30 am                                                            Schools Closed                               Schools Closed
                        Appreciation, 7 pm                    • Portal opens for Report Cards,
                                                                Secondary, 5:15 pm
                                                              • District Wide Arts Festival, #7 Gym,
                                                                7:30 pm

                                                              R                         NYSSMA Guitar - Plainview                         R                                                         Passover beings at sunset
                                                          6                                        1                                          2              Holy Thursday                                Good Friday                                Passover

                 17                                  18                                        19                                       20                                    21                                              22                                      23
                          Schools Closed                          Schools Closed                           Schools Closed                             Schools Closed                              Schools Closed

 Easter Sunday

                 24                                  25                                        26                                       27                                    28                                              29                                      30
                      • PTA Presidents Roundtable, 7 pm       • #6 Earth Day Fun                       • #9E PTA Meeting elections, 7 pm          • #6 Staff Appreciation Luncheon           • #4 Spring Event                        • DAWC/Oceanside SAFE Drug Take
                      • PTA Council Meeting, 8 pm             • #3 PTA Meeting, 7 pm                   • #7 Art Hon. Soc. Inductions, Lib.,       • Oceanside SAFE, 7 pm                     • #9E 6th Grade Follies, 7 pm              Back Day, OHS Circle, 12 pm
                                                              • #4 PTA Meeting, 7 pm                     7 pm                                     • OSF Meeting, 7 pm
                                                              • #8 PTA Meeting (Virtual), 7 pm                                                    • #7 PTA Meeting, OHS Library,
                                                                                                                                                    7:30 pm

                                                              R                                               NYS Math Exam, Gr. 3-8                                                 R
                                                          3                                        4                                          5                                       6                                           1

                                                                                                                                                                                                                              oceansideschools.org
                                                                                                                                                                                                                                                                           10
MAY 2022
          S U N DAY                              MO
                                                 MONN DAY                                 T U E S DAY                            WE D N E S DAY                               T HU
                                                                                                                                                                                HURR S DAY                                    FR
                                                                                                                                                                                                                              FRII DAY                              S AT U R DAY
                                   1                                         2                                         3                                         4                                          5       • #2 Plant Sale
                                                                                                                                                                                                                                                       6                                          7
                                         • #6 Incoming K Parent Orientation,       • Staff Development Policy Board,          • Board of Education Meeting,              • #4 Staff Luncheon                                                                   • #7 SAT, 7:45 am
                                                                                                                                                                                                                    • #3 Spring Plant Sale
                                           6 pm                                      3:30 pm                                    Budget Hearing, #6 Aud.,                 • #5 Staff Appreciation Luncheon
                                                                                                                                                                                                                    • #4 Plant Sale
                                                                                                                                7:30 pm                                  • #9E Staff Appreciation Luncheon
                                                                                                                                                                                                                    • #5 Plant Sale
                                                                                                                                                                         • #7 Spring Concert I, Aud., 7:30 pm
                                                                                                                                                                                                                    • #8 Plant Sale
                                                                                                                                                                                                                    • #9E Plant Sale
                                                                                                                                                                                                                    • #7 Thespian Inductions, Aud., 7 pm
                                        R
                                        Q                            NYS Math Exam, Gr. 3-8                          R                                                                                              • #7 Staff Appreciation Lunch

                                                                               2                                        3
                                                                                                                                            AP Exams
                                                                                                                                                                     4                                          5
                                                                                                                                                                                                                                                     R6
                                   8                                         9                                    10                                          11                                       12                                            13                                        14
                                         • #9M Spring Concert I, #7 Aud.,          • #4 Concert Assembly, Gym                • #2 Concert Assembly, Gym                  • #5 PTA Meeting, 7 pm                     • #3 Concert Assemblies, Gym               • #8 5th Gr. Car Wash (raindate 5/21)
                                           7:30 pm                                 • #6 PTA Meeting, 7 pm                    • #4 Spring Concert, #9M Aud.,              • DOCA Advisory #6, Virtual, 7:30 pm       • #9M Staff Luncheon
                                                                                                                               7:30 pm                                   • #2 Spring Concert, #7 Aud., 7:30 pm      • #7 Battle of the Bands, Aud.

                                        Q
                                                                               1                                        2
                                                                                                                                            AP Exams
                                                                                                                                                                     3                                          4                                    R
                                                                                                                                                                                                                                                     5

                                15                                       16                                       17                                          18                                       19                                            20                                        21
                                         • #9M Spring Concert II, #7 Aud.,         • BUDGET VOTE & BOARD OF                  • #9E Concert Assembly, #9M Aud.             • #2 BOGO Book Fair                       • #8 Concert Assembly, #8 Gym              • #6 Family Photo Day (rain date 5/22)
                                           7:30 pm                                  EDUCATION ELECTION, Vote at              • #6 PTA Installation Dinner                 • #8 PTA Dinner                           • #9E Circus Show
                                                                                    School #6, Merle Ave. Gym                • #7 Spring Concert II, Aud., 7:30 pm        • Progress Reports on Portal,             • #7 Armed Forces Day
                                                                                    7 am                                                                                    Secondary, 5:15 pm                      • #2 PTA Dinner Dance, 7 pm
                                                                                   • #9E PTA Meeting, 8:45 am                                                             • Oceanside SAFE, 7 pm
                                                                                   • #3 Spring Concert, #7 Aud., 7:30 pm                                                  • OSF Meeting, 7 pm
                                                                                                                                                                          • #9E Spring Concert, #9M Aud.,

                                                                               6                                        1                                            2
                                                                                                                                                                            7:30 pm
                                                                                                                                                                                                                3
                                                                                                                                                                                                                    "                      NYSSMA All-State Jazz - Mineola
                                                                                                                                                                                                                                                           4
                                                                                                                                                                                                                                                                                                 "
                                22                                       23                                       24                                          25                                       26                                            27                                        28
                                         • SEPTA meeting #4, 7 pm                  • #9E Installation Dinner                  • #7 Math Honor Society Induction,                                                    If no inclement weather days are
                                         • #8 Spring Concert, #7 Aud., 7:30 pm     • #5 Spring Concert Assemblies, Gym          #7 Aud., 3 pm                                                                       used, schools will be closed.
                                                                                   • #7 World Language Honor Society          • #2 PTA Meeting, 7 pm
                                                                                     Induction, #7 Aud., 3 pm                 • #7 9th Grade Symposium, HS
                                                                                   • #7 Spring Concert III, Aud., 7:30 pm       Cafe, 7 pm
                                                                                                                              • #5 Spring Concert, #7 Aud., 7:30 pm

                                                                                   R                                        NYS Science Performance Exam, Gr. 4 & 8                                         R
                                                                               5                                       6                                             1            Ascension Thursday            2                                          3

                                29                                       30                                       31
                                              Schools Closed                       • AIE Meeting, Board Room, 10 am
                                                                                   • Staff Development Policy Board,
                                                                                     3:30 pm

                                                    Memorial Day                                                        4
DLA = Day of Limited Attendance. See page 18 for more information.
                                                                                                                                                                                                                                                     oceansideschools.org
                                                                                                                                                                                                                                                                                                   11
JUNE 2022
       S U N DAY                              MO
                                              MONN DAY                                 T U E S DAY                          WE D N E S DAY                              T HU
                                                                                                                                                                          HURR S DAY                                    FR
                                                                                                                                                                                                                        FRII DAY                            S AT U R DAY
                                                                                                                                                            1                                       2                                            3                                       4
                                                                                                                         • #7 Senior Trip                          • #7 Advisory Council Meeting #3,          • #2 Fun/Field Day (rain date 6/10)       • #7 SAT, 7:45 am
                                                                                                                         • #7 U.S. History Regents: No regularly     7:30 am                                  • #6 Early Dismissal and Incoming K
                                                                                                                           scheduled classes                       • #3 Beginners Concert, Gym, 8:45 am         Orientation
                                                                                                                         • #8 PTA Meeting, 9 am                    • #7 Arts Awards, Aud., 7:30 pm            • #8 Field Day (rain date 6/10)
                                                                                                                         • #2 Beginners Concert, Aud., 9:30 am                                                • #9E Field Day
                                                                                                                         • #9M Spring Concert III, #7 Aud.,                                                   • Marking Period Ends, Elementary
                                                                                                                           7:30 pm                                                                            • #4 Beginners Concert, Gym,
                                                                                                                                                                                                                9:30 am
                                                                                                                                                                                                              • #7 Tri-M Inductions, Aud., 7 pm               Shavuot begins at Sunset
                                                                                                                                                              5                                          6                                          1

                                5                                           6                                     7                                         8                                       9                                         10                                         11
                                      • #9E Raindate Field Day                  • #7 Sr. Breakfast/Slide Show,           • #8 Beginners' Concert, #8 Gym,          • #8 BOGO Book Fair                       • #3 Field Day                             • #4 5th Grade Car Wash
                                      • NYS Science Written Exam,                 Yearbook Distribution; Aud.              8:45 am                                 • #7 Honor Night                          • #4 Field Day                             • DOCA Chorale Concert #8, Aud., 8 pm
                                        Grades 4 & 8                            • #5 Beginners Concert, Aud., 9:30 am    • #3 PTA Meeting, 7 pm                    • #9E Beginners Concert, #9M Aud.,        • #7 Thespian Banquet, TBA, 6 pm
                                      • Varsity Awards Night, Auditorium,       • DAWC Board Room, 11:30 am              • #9M Counselor/Parent Night, 7 pm          9:30 am
                                        7 pm                                    • #9M Arts Awards, Aud., 7:30 pm         • #7 Research Symposium, Aud.,            • #2 New Parent Welcome, 9:45 am
                                                                                                                           7 pm                                    • #9E New Parent Welcome, 7:30 pm

              Shavuot                                                       2                                        3                                        4                                          5                                          6

                             12                                       13                                      14                                         15                                       16          • #2 6th Grade Social           17                                     18
• #4 5th Grade Car Wash (rain date)   • Marking Period Ends, Secondary          • #5 Flag Day/Field Day                  • Regents Exams                           • Regents Exams                            • #3 6th Grade Day
                                      • #4 Field Day rain date                    (rain date 6/15)                       • Board of Education Meeting,             • #4 PTA Installation Night/Awards,        • #4 6th Grade Day
                                      • PTA Council End Year Dinner, 6 pm       • #7 Last Day of Classes                   #6 Aud., 7:30 pm                          7 pm                                     • #8 6th Grade Day
                                                                                • SEPTA Ice Cream Night @ #3, 7 pm                                                 • Oceanside SAFE, 7 pm                     • #9E 6th Grade Day
                                                                                                                                                                                                              • Regents Exams
                                                                                                                         R                                                    #6 Moving Up Days                                                 R
                                                                                                                         R                                         Finals and Regents Exams, Secondary                                          R
                                                                            1                 Flag Day               2                                        3                                          4                                          5

                             19                                       20                                      21                                         22                                       23                                          24                                     25
                                           Schools Closed                       • #2 Sixth Grade Day Pool Party          • DOCA Last Day of CARES                  • #7 Graduation Rehearsal                 • Last Day of School for Students
                                                                                                                                                                   • #9M Moving Up                           • Rating Day
                                                                                                                                                                   • No Classes for Elementary               • Portal Opens, Elementary
                                                                                                                                                                     Students. Teachers and Staff            • #7 Graduation, Field (indoors if rain)
                                                                                                                                                                     Report                                    5 pm

                                                  Juneteenth
                                                                                R                                    6
                                                                                                                         Finals and Regents Exams, Secondary
                                                                                                                                                              1
                                                                                                                                                                                                     R
                                                                                                                                                                                                     2                                              3

                             26                                       27                                      28                                         29                                       30
                                       • Prom/Dawn Delirium                                                              • Portal opens for Report Cards,
                                                                                                                           Secondary, 5:15 pm

                                                                                                                                                                                                                                               oceansideschools.org
                                                                                                                                                                                                                                                                                           12
JULY 2022                                                                                          AUGUST 2022
S UNDAY          MONDAY          TUESDAY        WEDNESDAY       THURSDAY       FRIDAY        SATURDAY        S UNDAY        MONDAY        TUESDAY         WEDNESDAY       THURSDAY       FRIDAY        SATURDAY
                                                                                        1               2                             1               2               3              4             5               6

          3                  4             5                6              7            8               9              7              8               9           10             11               12              13

               Indepenence Day
          10               11              12           13             14               15              16             14            15             16            17             18               19              20

                                                                                                                                          R         Regents      R
          17               18              19           20             21               22              23             21            22             23            24             25               26              27

          24               25              26           27             28               29              30             28            29             30            31

          31

                                                                                                                                                                               oceansideschools.org
                                                                                                                                                                                                                  13
BOARD MEETINGS                                                                                 DELAYED OPENING PLAN FOR OCEANSIDE SCHOOLS
BOARD MEETINGS – Both regular and special meetings are scheduled in most months                The Oceanside Board of Education has approved a "delayed opening" plan in case of
on selected Wednesdays, 7:30 pm, at school #6 auditorium or in the Administration              inclement weather. A "delayed opening" might occur when it is obvious at 5 am or 6 am
Building, 145 Merle Avenue. The dates are listed in the Calendar and announced in the          that a storm has ended or is about to end, the streets have not yet been satisfactorily
District Newsletter and in local newspapers. Notice of all meetings is released to the         cleared, but the roads should be safe for travel within a few hours. By delaying the
news media to the extent practicable and posted in the schools and at the Oceanside            opening of school by two hours, we would be able to provide instruction to our students
Library, 72 hours in advance, OR call the Board Secretary, 678-1226, to verify a meet-         rather than close school for the entire day.
ing. The law also provides for closed executive sessions, but no action may be taken at           A delayed opening would simply open all schools exactly two hours after they would
such meetings. Board agenda and minutes can be found on our website.                           normally open. The afternoon dismissals and bus schedules beyond the first two hours of
ANNUAL RE-ORGANIZATION MEETING – is held within the first two weeks                            the day would remain unchanged in all schools.
of July, 7:30 pm, Board Room (unless changed by Board resolution). Board officers are
elected, salaries of appointed officers fixed, and business policy matters are set for the
forthcoming year.
                                                                                                TWO HOUR DELAYED OPENING SCHEDULE
QUORUM – consists of four members. An affirmative vote of four members is                                                                    First Bus Pickup            School
required for action to be taken. Abstention is considered a negative vote. The presiding                                                         Starts at               Starts
officer may introduce or second a motion and may vote on all issues. All official actions            School #6 – Kindergarten                   10:55 am              11:30 am*
must be taken by resolution of the Board at an open regular or special meeting.                      Schools #2, #3, #4, #5, #8, #9E              9:35 am             10:15 am
   Although all meetings, except executive sessions, are open to the public, the law
makes no provision for the public to make motions. However, the Board of Education                   Middle School                                9:00 am              9:40 am
encourages questions and comments from those present at the appropriate time during                  High School                                   8:55 am             9:50 am
the meeting.                                                                                         Oceanside HS Castleton         two hours after regular pick-up     9:50 am
                                                                                                       All bus routes will run two hours later than regular pick-up time.
                                                                                                Example: If your child's bus usually srrives at 7:10 am, a delayed opening schedule
 CODE OF CONDUCT                                                                                                  would mean the bus would arrive at 9:10 am.
   In accordance with New York State legislation recently passed in Albany, our Board of                       *Kindergarten Valet drop-off would begin at 11:10 am.
Education has established a Code of Conduct for the school district. This Code of Con-                    Breakfast and Morning C.A.R.E.S. programs would be cancelled.
duct is published in the Agenda Books given to all students in Grades 2 - 12, and will be
distributed directly to parents of children in Kindergarten and Grade 1.                                      All Pre-K classes will begin two hours later than usual and
   The Code of Conduct underscores the commitment of the Board of Education to                                     students will be dismissed at their regular time.
provide a safe and orderly environment in which all children can learn and reach their
potential. In order to accomplish this goal, all members of the school community, teach-        EMERGENCY SCHOOL CLOSING
ers, students, parents, school district personnel as well as visitors to our buildings, must
behave in a civil, respectful and responsible manner.
   The Code of Conduct clearly defines expectations of acceptable conduct on school            When weather or emergency requires
property for students and all members of the school community. Students' rights and            closing the Oceanside Public Schools,
responsibilities are outlined. Board of Education and district policies, as well as building   the district will notify parents via our
procedures, are also explained.                                                                automated telephone contact system,
   The requirements of the district's discipline code and the possible behavioral conse-       on our web site at oceansideschools.org
quences of unacceptable conduct are outlined by educational level (elementary, middle          and/or via announcements on WCBS
and high school) in order to ensure fair treatment for all when disciplinary action is         radio (880 AM), WINS radio (1010
required. A provision of the original legislation permitting teachers to remove disruptive     AM), and News 12 Long Island
students from class is also clearly explained.                                                 (Cablevision's Channel 12).
   This Code of Conduct is presented to and shared with all of the district's faculty and
staff. Students should review it with their teachers or guidance counselors. It is extremely   When schools are closed for in-
important, however, that parents also read and review it with their children. By working       clement weather, the bus company
together, all of us, with a shared understanding of what is expected of each of us, can        will not transport students to private,
create an environment which reflects good citizenship, mutual respect, tolerance and the       parochial and other special schools.
principles of civility for all of Oceanside's students.
                                                                                                                                                                                      14
REGISTRATION & ELECTIONS                                                                       CONTINUING EDUCATION
ANNUAL SCHOOL ELECTION – is held on the third Tuesday in May in accordance
                                                                                                NEW HORIZONS PROGRAM
with State Law. Qualified registered persons may vote on: School Budget, Public Library
Budget, Board Member Candidates and any special propositions.                                  Monday–Thursday, 6 pm–9 pm

PROPOSITIONS – Any proposition or question to be placed on the voting machines                 Adult Basic Education/TASC (for adults age 21+):
must be submitted in writing on a petition signed by at least 5% of the voters who voted       Work at your own pace in all areas – brush up on skills.
in the previous election and filed in the office of the District Clerk by the 30th day
                                                                                               English As A Second Language:
preceding the school election, except for propositions or questions which are required         Read, write and speak English! Knowledge of English not necessary.
to be included in the published Notice of the Meeting, which must be filed with the
District Clerk by March 1.                                                                     High School Equivalency (TASC) (for students under age 21):
                                                                                               Preparation in all areas needed for High School Equivalency Exam.
SPECIAL ELECTIONS – The Board may call special elections in accordance with the
law.                                                                                           Call 678-7577 for more information.

Voting – Residents are registered and eligible to vote if they:
  1. Voted at or registered for a School District Election subsequent to January 1, 2017
     or
  2. Are validly registered to vote with the County Board of Elections for the General
     Election.

Registration – To register to vote in the School Election a person must be:
         1. A citizen of the United States.
         2. 18 years of age or over.
         3. A resident of the school district for at least 30 days at the time of election.

Registration of voters shall take place during the hours of 9 am to 4 pm, Monday through
Friday throughout the year at the office of the District Clerk. Voters must register at
least 5 days prior to any school district election.

ABSENTEE BALLOTS – May be used for voting in the school election. An application
for an absentee ballot must be received by the District Clerk at least seven days before
the election if the ballot is to be mailed, and no later than the day before the election if
the ballot is to be delivered personally. The completed ballot must be received by the
District Clerk no later than 5:00 pm on the date of the election.

VOTING LOCATIONS - Voting for the school district budget and board of education
elections takes place at the School #6 Merle Ave. Gym at 145 Merle Avenue.

                                                                                                                                                                    15
PROJECTED ENROLLMENT
                      Breakdown of Public Schools (projected for 2021-2022)

Elementary Schools                                           Oceanside High School
School #2 ................................... 410            Grade 9 ...................................... 433
School #3 .................................. 498             Grade 10 ..................................... 431
School #4 .................................. 268             Grade 11 .................................... 384
School #5 .................................. 466             Grade 12 .................................... 459
School #8 .................................. 407             Ungraded ...................................... 27
School #9E ................................ 308              ...................................... Total: 1,734
School #6 (Early Childhood Ctr.) 309
...................................... Total: 2,666          OHS Castleton
                                                             Grade 9 ........................................... 0
Oceanside Middle School
                                                             Grade 10 ......................................... 7
Grade 7 ...................................... 406
                                                             Grade 11 ....................................... 16
Grade 8 ...................................... 438
                                                             Grade 12 ....................................... 12
Ungraded ...................................... 11
                                                                                                    Total: 35
......................................... Total: 855
                                                  Grand Total: 5,290

 PLANT                                                                                                                TRANSPORTATION
The Oceanside Union Free School District, in the Town of Hempstead, occupies 17.3                                    The following eligibility limits apply to every student living in the Oceanside School
square miles and includes, in addition to the unincorporated area of Oceanside, parts                                District. They have been established by the Board and approved by the voters.
of Baldwin and Rockville Centre. There are six elementary schools (Grades 1 - 6), one
Middle School (7 - 8), one High School (9 - 12), one alternative high school and one                                           Students in Grades                   Distance from Home to School
Administration Building. School #6 houses the Kindergarten Center, the Pre-K Pro-                                                   K-6                                    .8 miles to 15 miles
gram, Castleton Academy, the Buildings & Grounds Department, the Department of                                                      7-9                                   1.2 miles to 15 miles
Community Activities and other activities. School district property is approximately                                    Transportation to Oceanside High School is provided for grade 9 students only. It is
105 acres, valued with contents in excess of $50,000,000.                                                            not provided for students in grades 10, 11, 12. However, State Law mandates transporta-
                                                                                                                     tion for students in grades 9 -12 attending schools between 3 and 15 miles from their
 USE OF BUILDINGS                                                                                                    homes. For information, call the Transportation Office, 678-1211.

Present policy permits full use of buildings and grounds by community organizations
within the State Education Law and local by-laws. Applications may be obtained from                                   DISTRICT PUBLICATIONS
the Department of Community Activities, 125 Merle Avenue. Proof of liability insurance                               Mailed or distributed through the schools:
is required to use district facilities.                                                                                      • Newsletter              • Department of Community Activities Brochures
                                                                                                                             • District Calendar        • Proposed Budget Brochures

                                                                                                                        The Board Policy Book and Official Minutes may be reviewed at the Administration
                                                                                                                     Building during working hours. The Policy Book and minutes of Board meetings are
                                                                                                                     also available at the Public Library. Copies of minutes are also filed at each school.
                                                                                                                        Other reference material at the Public Library:
                                                                                                                        - McKinney's Education Law
                                                                                                                        - Handbook on Requirements for Elementary and Secondary Schools
                                                                                                                        If you are not receiving publications, call: 678-7525.

                                                                                                                                                                                                         16
ACADEMIC INTERVENTION SERVICES (AIS)                                                                     LUNCH PROGRAM
Students who have been deemed as in need of additional assistance within the course of the                 District lunch menus offer great variety and meet nutritional guidelines for children established
school day in order to achieve academic standards will be identified as per the district's AIS Plan.     by the Federal Government. There are more than 11 options for students to choose each day.
This Plan may be found on the Oceanside School District's website.                                         Parents of children who have food allergies may request access to nutrition labels, which are
                                                                                                         stored digitally, to identify items that their children need to avoid. Call Jane Blackburn, Director
                                                                                                         of Cafeteria Operations, at 678-7548, for questions and concerns related to food allergies.
 BUDGET                                                                                                    The Federal Government has extended free breakfast and lunch for all students for the 2021-
The Oceanside School District is supported by State Aid, Federal Aid, income from investments,           2022 school year. However, we encourage families that are usually eligible for free/reduced price
fees, etc., and a direct tax on real estate. The school budget is discussed at public hearings and       meals to complete the application which may entitle you to other benefits. Contact your school's
submitted to the voters at the annual election. (Taxes are levied on the net budget, the difference      main office for an application.
between the gross budget and revenues received from the above-named sources, except for real
estate taxes.) The district's budget is needed for the purchasing of district supplies, materials, the
payment of staff salaries and the maintenance of our buildings. Anyone interested in details              STAFFING
regarding the budget may call Public Information at 678-7525 to obtain copies of the annual
Budget Brochure.                                                                                         The district staff includes nearly 1,200 full-time and part-time employees which includes teach-
                                                                                                         ers, administrators, specialists, instructional and administrative assistants, nurses, occupational
                                                                                                         therapists, secretarial and clerical employees, teacher aides, monitors/security personnel, cafete-
 CURRICULUM                                                                                              ria workers, custodial and maintenance employees.
To provide a greater assurance that all students will receive a common set of organized concepts,          Oceanside is committed to the ongoing training of its professional staff. The Staff Develop-
Oceanside educators have developed specific curriculum objectives, instructional support mate-           ment Policy Board, comprised of teachers and administrators, operates a Teacher Center, offers
rials, and evaluation strategies designed to fit the needs of students in Oceanside. Designed to         workshops, in-service courses and provides teachers with the opportunity to attend conferences
support instructional effectiveness and student learning, the curriculum is revised on a periodic        or visit other school districts. Teachers are eligible to receive internally funded grants of money
basis with careful consideration given to teacher feedback, school district data, parental input,        to conduct special projects or to write needed curriculum. Staff development remains a priority
and the New York State curriculum guidelines and new learning standards.                                 in Oceanside, as a valuable component towards excellence in education.

 DIGNITY FOR ALL STUDENTS ACT (DASA)                                                                      STUDENT RECORDS
In accordance with the NYS Dignity for All Students Act (DASA), the Board of Education has               The Oceanside Public Schools shall collect and maintain student records to provide for the
designated each of our school building principals to serve as the Dignity Act Coordinator for            growth and development of individual students, to provide information to parents and autho-
their school. All reports of bullying behaviors should be directed to the building principal. The        rized staff, and to provide a basis for the evaluation and improvement of school programs. The
Board of Education has also designated Diane Provvido as the districtwide Dignity Act Coordi-            district shall preserve the rights to privacy of students and parents. A Parent's Bill of Rights for
nator to address any issues that are unable to be resolved at the building level.                        data privacy and security has been established by the Board of Education and is available for
                                                                                                         review on our district website in the Board Policy Book.
 DISCIPLINE
Discipline is vital to maintaining an environment in which learning may flourish. The goal of
the district's discipline program is to teach students to behave properly without direct supervi-
sion. Discipline must be used to educate or to establish useful habits as a step toward developing
self-discipline. Corporal punishment is prohibited. Members of the staff may use reasonable
physical force to restrain an individual from harming himself or others, or to remove an individ-
ual from a situation in which their continued presence might lead to harm to themself or to
others. The District's Code of Conduct further describes students' rights and responsibilities, as
well as interventions and range of consequences for behavioral infractions in the school district.

 HIGHLY QUALIFIED TEACHERS
All teachers in the Oceanside School District have been deemed "highly qualified" by the State
Education Department and their certification information is available for viewing on the New
York State Teach website.

 HOMELESSNESS
If your family becomes homeless, please contact the social worker in your home school to deter-
mine what support you may receive from the school district.
                                                                                                                                                                                                          17
TEACHER AND PRINCIPAL EVALUATIONS (APPR)                                                              INTERPRETERS FOR HEARING IMPAIRED PARENTS
As per New York State law, parents wishing to learn the overall rating of their child's teacher       It is the policy of the Board of Education to provide hearing impaired parents and guardians
and/or principal may request that information through the office of the Assistant Superinten-         equal opportunity for meaningful participation in school district meetings and activities. Writ-
dent for Curriculum, Instruction and Research.                                                        ten requests for interpreters at no cost to parents, must be received at the office of Special Educa-
                                                                                                      tion five days prior to the scheduled meeting or activity. For more information, please contact
                                                                                                      Special Education at 678-1218.

 TITLE IX, SECTION 504 AND
 SEXUAL HARASSMENT COMPLAINTS                                                                          ATTENDANCE
In accordance with Title IX, the Oceanside Union Free School District does not discriminate on        Students are required to be in attendance at all times that school is in session. Accurate records
the basis of sex in its educational programs or employment practices. In accordance with Section      of student attendance shall be kept at all times. Student attendance records shall be confidential
504, the Oceanside Union Free School District does not discriminate against persons with hand-        and may not be released except under the following conditions:
icapping conditions in its educational programs or employment practices. The School                       a) By written consent of either or both parents, or the person exercising parental authority
District is committed to the principle that all students and employees are entitled to an environ-           over the student involved;
ment free from all forms of sexual harassment. For administrative procedures relating to griev-           b) Pursuant to a subpoena or court order duly served upon the District.
ances under Title IX, call Diane Provvido at 678-1221; for Section 504, call Stephen Moran at         Details regarding the attendance policy are outlined in the Agenda Books.
678-1218, Sexual Harassment, call Dr. Jill DeRosa at 678-1213.

                                                                                                        INSTRUCTION ON DAYS OF RELIGIOUS
 HEALTH SERVICES                                                                                        OBSERVANCE (DORO)
Oceanside employs full-time nurses in every school building and a School District Doctor to              Days of Religious Observance are those in which members of a religious group may be absent
serve the health needs of all students. They work with students, parents and staff to maintain        to observe a religious holiday, many of which are noted on the district calendar. Out of respect
and improve our children's health and to detect deficiencies and/or disease. State Law prohibits      for a student's observance of these holidays, teachers will be sensitive to the needs of the students
the dispensing of a medication, including aspirin, except by a written request of the parent and      by affording them every opportunity to make up all class work, homework, and tests without
a physician's direct order. Under NYS Law Section 2164, all children must be immunized against        penalty. Parents/Guardians should notify the school prior to the absence in order to assist the
communicable diseases, prior to entering school, as follows:                                          staff in meeting the needs of the students.

  www.health.ny.gov/publications/2370.pdf

or search "recommended vaccinations" on the www.health.ny.gov website to see the
vaccinations needed for school entrance.

Proof of having adequate immunizations or of having had the disease is required in writing and
must be signed by a physician. In addition, physical examinations are required for all new entrants
and students in grades pre-k, kindergarten, one, three, five, seven, nine, and eleven. The Health
Services program provides for physicals to be completed by the School District Doctor for those
children not examined by their family doctor. Parents receive notification about and
recommendations for the correction of identified deficiencies. No remedial treatment may be
provided by the school physician.

 SCREENINGS
In compliance with State Regulations, all new school entrants are screened in order to identify
children who may possibly have an educational disability, or who may possibly be gifted. The
process identifies pupils who may need to be referred to appropriate school and/or medical
personnel for further diagnostic evaluation. All kindergarten entrants are screened in the spring
before they enter school for the first time.
                                                                                                                                                                                                        18
HOMEBOUND INSTRUCTION
 SPECIAL EDUCATION AND OTHER SPECIAL PROGRAMS                                                  Homebound instruction is provided to students who are temporarily unable to attend
                                                                                               school because of injury or illness. A physician's note is required. Applications should be
                                 SPECIAL EDUCATION                                             made to the school nurse for grades K - 6 and the guidance counselor for grades 7 - 12.
In accordance with the Regulations of the Commissioner of Education, special education
services are provided to a student who is identified as having an educational disability.                                                ENL
The Committee on Special Education (CSE) is responsible for the referral, evaluation           In accordance with state regulations the district provides an English as a New Language
and placement of school age students with educational disabilities. The Committee on           Program to eligible students.
Preschool Special Education (CPSE) has similar responsibilities for preschool youngsters,
ages 3-5.
  The Oceanside School District provides a full continuum of special education and
related services for school age students. Special education services may include resource
                                                                                                PUPIL PERSONNEL SERVICES
room, consultant teacher, special class placements and integrated settings. Related services   Oceanside Pupil Personnel Services are intended to help all students grow and develop
may include speech/language therapy, counseling, services for the deaf and hearing             emotionally as well as academically. Services are aimed at helping students make mature
impaired, physical therapy and occupational therapy.                                           educational, vocational and social decisions, maintain physical and emotional well-being,
  Parents/Guardians who suspect that their child may have an educational disability            and deal with individual problems.
and require special education services may initiate a referral by submitting a signed
request for a special education evaluation to the building principal or the Executive                                   SCHOOL COUNSELING SERVICES
Director of Special Education, 145 Merle Avenue, Oceanside, NY 11572. For questions,           Guidance Counselors provide students an opportunity to discuss and explore their
you may call 678-1218 or 678-1219.                                                             abilities, needs, difficulties, and aspirations. They are concerned with each student's
                                                                                               social and academic growth and adjustment in school and beyond. Counselors provide
                       SPEECH AND LANGUAGE SERVICES                                            help to students in making school transitions, understanding career choices, selecting
Speech and Language Services are provided by speech and language teachers to those             courses of study, exploring special programs, applying to colleges, and seeking additional
children whose speech and language development is significantly delayed. In addition to        supportive services when appropriate.
mandated services for students determined to have a speech or language disability,
children, according to priority needs and staffing availability, may be seen by the speech                                 PSYCHOLOGICAL SERVICES
and language teacher for support and/or remediation in the following areas: listening          School psychology focuses on the intellectual and emotional factors that influence a
skills, auditory processing skills, language development, expression of ideas, fluency,        student's learning process. One basic responsibility of a school psychologist is to help
voice and articulation.                                                                        determine the reasons for a student's difficulties in school. Psychologists provide assistance
                                                                                               to pupils, parents, teachers, and administrators in efforts to address children's learning
                                    SECTION 504                                                and adjustment needs. Referrals to a school psychologist may be made by school personnel
Section 504 of the Rehabilitation Act provides for reasonable accommodations for               or parents through their principal or by directly contacting the school psychologist.
students who have a mental or physical impairment which substantially limits one or            Written parental consent is required for psychological counseling services.
more major life activities. Each school has a Section 504 Team, which is responsible for
determining a student's initial eligibility for accommodations and for periodically                                          SOCIAL WORK SERVICES
reviewing the student's functioning to determine ongoing needs. Parents/Guardians              School Social Workers assist students, families, and staff by offering consultations, visiting
who suspect their child may have a disability that requires Section 504 accommodations         homes, providing group and individual counseling, making referrals to outside agencies
should submit a signed referral to the building principal. Questions about Section 504         when appropriate, and utilizing community resources.
and appeals of Section 504 decisions should be directed to the Executive Director of
Special Education, 145 Merle Avenue, Oceanside, NY 11572. For questions, you may                                       THE HEALTH AND WELLNESS TEAM
call 678-1218 or 678-1219.                                                                     The Oceanside school district is pleased to offer a comprehensive Elementary Health
                                                                                               and Wellness Education Program designed to help students develop healthy and produc-
                       ENRICHMENT/GIFTED EDUCATION                                             tive behaviors. In grades K -3, a Social Worker teaches students about personal safety and
Project Extra, the district's elementary Enrichment/Gifted Education program for               emotional well-being. Physical education teachers instruct 4th grade students about per-
identified students in grades 4-6, provides engaging learning experiences to challenge         sonal hygiene and healthy habits. In grades 4- 6, our Health and Wellness Facilitators,
students' intellectual and creative abilities. The middle school Enrichment Program            who are certified School Counselors, provide students with lessons on mindfulness,
provides recommended students with an opportunity to study a specific subject in depth         social-emotional literacy, and habits of the mind.They also provide 5th grade students
through research and exploration. Subjects include Research, Great Books, Art                  instruction on puberty and physical development and 6th grade students about the
Enrichment, and Music Theory.                                                                  dangers of substance abuse. Certified Health Teachers provide health education to
                                                                                               students at the secondary level.
                                                                                                                                                                                          19