ASX Small to Mid Caps Conference - Singapore and Hong Kong October 2011
Page content transcription
If your browser does not render page correctly, please read the page content below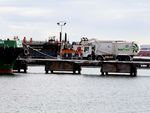 Disclaimer
Summary information                                                                Forward looking statements
This presentation contains summary information of TOX Solutions Limited            This presentation contains certain forward-looking statements. The words 'anticipate',
("TOX") and is dated June 2011. The information in this presentation does          'believe', 'expect', 'project', 'forecast', 'estimate', 'likely', 'intend', 'should', 'could', 'may',
not purport to be complete or comprehensive, and does not purport to               'target', 'plan' and other similar expressions are intended to identify forward-looking
summarise all information that an investor should consider when making an          statements. Indications of, and guidance on, future earnings and financial position
investment decision. It should be read in conjunction with TOX's other             and performance are also forward-looking statements. Such forward-looking
periodic and continuous disclosure announcements lodged with the                   statements are not guarantees of future performance and involve known and
Australian Securities Exchange ("ASX"), which are available at                     unknown risks, uncertainties and other factors, many of which are beyond the control
www.asx.com.au.                                                                    of TOX, that may cause actual results to differ materially from those expressed or
                                                                                   implied in such statements. There can be no assurance that actual outcomes will not
Not investment advice                                                              differ materially from these statements. You should not place undue reliance on
                                                                                   forward-looking statements and neither TOX nor any of its directors, employees,
This presentation is not a prospectus or a product disclosure statement
                                                                                   servants, advisers or agents assume any obligation to update such information.
under the Corporations Act 2001 (Cth) and has not been lodged with the
Australian Securities and Investment Commission ("ASIC"). The offer of TOX
shares ('New Shares') to which this presentation relates complies with the         Not for distribution or release in the United States
requirements of section 708A(5) of the Corporations Act and a "cleansing           This presentation has been prepared for publication in Australia and may not be
notice" complying with section 708A(5)(e) will be lodged with the ASX. The         distributed or released in the United States. This presentation does not constitute an
information provided in this presentation is not intended to be relied upon as     offer of shares for sale in the United States or in any other jurisdiction in which such
advice to investors or potential investors and has been prepared without           an offer would be illegal. The New Shares have not been, and will not be, registered
taking into account the recipient's investment objectives, financial               under the US Securities Act of 1933 and, accordingly, may not be offered or sold in
circumstances or particular needs. Those individual objectives,                    the United States except in transactions exempt from, or not subject to, the
circumstances and needs should be considered, with professional advice,            registration requirements of such Act and applicable US state securities laws.
when deciding if an investment is appropriate. Cooling-off rights do not apply
to an investment in any New Shares.                                                Other jurisdictions
                                                                                   The New Shares and entitlements may not be offered or sold in any other jurisdiction
Financial data                                                                     under the Offer, except to persons to whom such offer, sale or distribution is
All dollar values are in Australian dollars (A$) and financial data is presented   permitted under applicable law.
within
the financial year end of 30 June unless otherwise stated.

Risks of investment
An investment in TOX shares is subject to investment and other known and
unknown risks, some of which are beyond the control of TOX. TOX does not
guarantee any particular rate of return or the performance of TOX nor does it
guarantee the repayment of capital from TOX or any particular tax treatment.
You should have regard to (among other things) the risks outlined in this
presentation.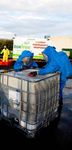 Capital Structure
 ASX CODE – TOX
 Shares on issue     96,503,382
 Unlisted employee   5,082,000
 options
 No. of              5,170 (approx)
 shareholders
 Market              $215 m (approx)
 Capitalisation
 Substantial         IOOF                                  13.8%
 shareholders
                     Fisher Funds Management Ltd           8.0%
                     Australian Foundation Investment Co   6.8%
                     Board & Management                    6.0%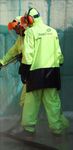 Who is Toxfree?
• One of the largest industrial service and waste
  management businesses in Australia
• Expertise in industrial services and waste
  management
• Strategically located facilities throughout Australia
• Provide diverse number of industrial and waste
  services to all market sectors
• Resource sector focus – 70% of revenue leveraged
• Unique licenses and specialist technologies
• Focus on competitive advantage through service
  delivery, safety, sustainable waste management
  practices, treatment licenses and technologies
• Growth - combination of acquisition, green field
  development, organic and contract growth
Our Services
• Waste Management
   – The collection, recycling, treatment and
     disposal and of all solid, liquid, hazardous and
     industrial wastes

• Industrial services
   – Includes asset maintenance, high pressure
     water jetting, vacuum loading, tank cleaning,
     scaffolding, coatings removal and application

• Environmental Solutions
   – Contaminated site remediation
   – Waste management training
   – Waste tracking

  A "One Stop Shop" focused on servicing the
         resource sector and industry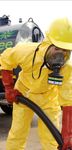 Our Locations
                                                 Wyndham &
                                                 Kununurra

                                Derby
                                           Fitzroy Crossing
                     Broome

     Barrow Island      Port Hedland

                     Karratha
                                                                                                    Rockhampton
                     Tom Price
 Carnarvon

                                                                                       Dalby             Banyo

                                                                                           Coopers       Gold Coast
                                                                                           Plains
         Henderson                 Kalgoorlie
                                                                                   St Marys
           Kwinana                                                                                 Gosford
                                                                                                  Milpera
                                                                         Albury/ Wodonga

                                                              Williamstown        Campbellfield
                                                                                  Mt Waverley
                                                                             Mulgrave
Why do customers choose Toxfree?
• One stop shop – able to offer a full range of industrial
  and waste management services under one invoice
• Licensed waste treatment technologies in strategically
  located industrial hubs throughout Australia
• Safety Systems, Culture, Performance and Standards
• Service focussed, "Can Do" culture
• Waste tracking software - Wastefree
• Resource and Oil and Gas experience
• Hazardous and industrial waste expertise
• Regional expertise in Total Waste Management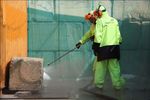 Company Strategy

       Hazardous &
                        Resource
        Industrial
                          focus
          Waste

         Safety,
                        Industrial
      Sustainability,
                         Services
        Reliability
Competitors
• Less than 50% of the market is shared by the
  top 5 waste companies in Australia
• Only a handful of national operators – SITA,
  Transpacific, Remondis, Veolia and Toxfree
• Toxfree has two main competitors that can
  offer the same services on a national basis -
  Transpacific and Veolia
• Toxfree's key differentiator is its focus on
  integrated industrial services and waste
  management to the resource sector and
  hazardous waste management nationally –
  This represents a market of approx. $4 Bn
  (AUD)
• A greater number of smaller Pty Ltd
  competitors exist in regional areas
• Toxfree is the second largest listed public
  company
Financial Performance

 EBITDA                                    Revenue
   ($m)                                      ($m)    Facilities                               Employee
35                                      144    160

30                                             140   35                                              700
                                 99                                                           580
                                               120   30                                440           600
25                        88
                                        33     100   25                         390                  500
20
                                               80    20                                              400
15                 30                                             90     97
                                 25            60    15                                        30    300
             20           22                                                    23     26
10                                                   10                                              200
                                               40
      12           13                                      45            14
 5                                                    5           13                                 100
             9                                 20
      5                                                     5
 0                                             0      0                                              0
     FY06   FY07   FY08   FY09   FY10   FY11              FY06    FY07   FY08   FY09   FY10   FY11
FY11 Key Highlights
•   Revenue up 45% to $143.5M (FY10 = $98.7M)
•   EBITDA up 42% to $32.8M* (FY10 = $23.0M)
•   EBIT up 51% to $21.3M* (FY10 = $14.1M)
•   NPAT up 64% to $13.1M* (FY10 = $7.9M)
•   EPS up 54% to 14.23* cents (FY10 = 9.25cents)
•   Dividend increased 50% to 3 cents per share
•   Solid cash flow from operations = $28M, 85% of EBITDA
•   Net debt to equity = 11%

*Excludes debt write off of $1.2 M (NPAT)
Operational Update
• Rio Tinto, Apache, Murrin contracts all
  performing well
• Toll Energy (Gorgon LNG) contract meeting
  expectations
• Awarded Total Waste Management Contract
  for APLNG (Conoco Phillips and Origin Energy
  LNG plant) in Queensland – October 2011
• Acquisition of Waste Solutions NT and
  expansion in the Northern Territory
• Acquisition of Pilbara Waste in Port Hedland
  to complement existing Pilbara operations
• North West and South West WA Operations
  performing strongly
• Winner of the 2011 National Safety Awards
  for Excellence
Growth Outlook
• Continued operational improvement from all
  contracts
• Further award of long term contracts - $80 M
  pending
• Organic growth of existing divisions
• Market penetration in our target markets
• Further acquisition of businesses that
  complement our strategy
• Upgrade of Pilbara Waste Management
  Facilities
• Targeted corporate strategy will continue to
  deliver results
• Northern Territory and Queensland
  expansion
• Industry growth through key drivers
QUESTIONS
Steve Gostlow
Managing Director
Email:   s.gostlow@toxfree.com.au
Tel:     +61 8 6216 7000
Mob:     +61 (0) 419 197 155

Broker Coverage:
Morgan Stanley, Wilsons HTM, UBS, Evans and
Partners, JP Morgan, Argonaut, Paterson
Securities, RBS Morgans, Blackswan Equities
Our Clients
• Resource sector
    – Focus on regional resource hubs Australia wide
    – Provide integrated industrial services and total waste
      management solutions
• Hazardous waste producers nationally
    – Includes all market sectors - including resource
      sector, manufacturing, defense, government,
      utilities, municipal
• Toxfree has long term contracts with:
    – Toll Energy, Apache, Woodside, Bechtel, Rio Tinto,
      Minara Resources, Boral Cement, Mermaid Marine

              "50% of FY11 revenue contracted"
The Australian Waste Market
       Region                Pop'n          %           Market             %        Toxfree
                              (m)                       * ($m)                     Share (%)
       NSW/ACT                 7.7          35            3411             34
Market by Waste Type
                 Industry   Competitive   Industry    Industry     Toxfree
                 Revenue     Intensity     Profits   Attractive-   Share %
                  ($'Bn)                    ($'m)       ness

  Commercial        3       Medium -       300       Medium          0
                            High
  Construction     2.3      High            112        Low           0

  Municipal        1.8      High           136         Low
Market Trends
• The Australian economy continues to grow
  faster than any other in the OECD
• 2nd highest producers of waste per capita
  behind USA at 2.1 tonnes per head p.a.
• Increasing government levies and disposal
  costs will continue to drive recycling and
  divert waste from landfill
• Government regulation and environmental
  sustainability is driving the transition from
  landfill to recycling and recovery
• Landfill space is reducing creating growth in
  treatment and recycling markets
• Large clients are aggregating procurement
  more and increasing numbers seek a "One
  Stop Shop"
• Carbon tax will further promote reuse,
  recycling, treatment and landfill avoidance
Market Trends (cont)
• At 50m tonnes and $10Bn, the market is
  large, and growing around 5% p.a.
• Highly competitive, and fragmented, with the
  top 5 industry players having less than 50%
  market share, & Toxfree having a market
  share of approximately 1%
• 33% of Australians live in regional and
  remote Australia
• "Problem" (Haz and Ind) wastes intended to
  be driven from the general waste streams
  through
   – Extended producer responsibility
   – Government subsidies
   – Capital Grants to relevant treatment
      facilities
   – Prohibiting identified wastes from landfill
      once sufficient facilities are in place
2011 NSCA Safety Awards
National Safety Council of Australia
Toxfree were awarded the GIO
Workers' Compensation Award for
Excellence in OHS&E for 2011, and the
mytraining.net Best OHS Training
Program, for the development of our
two nationally accredited training
programs for operators of High
Pressure Water Jetting equipment.