BCE Inc. 2016 Corporate Responsibility Report
If your browser does not support JavaScript, please read the page content below:
BCE Inc. 2016 Corporate Responsibility Report
BCE at a glance Team Members Bell named one of Canada's Best Diversity Employers by Mediacorp Top 100 Since 2010, Bell has organized more than 900 mental health events for team members 31% of our Board members are women 85% of team members believe that people of all backgrounds (cultural, gender, age, religion, disability, etc.) can succeed at Bell Made a $400 million voluntary contribution to our legacy defined benefit pension plan to enhance the security of pension benefits Top 100 900 31% 85% $400M Customers Attained a record 95% customer satisfaction rate Bell has 21 million subscribers across our full range of services Bell technicians arrived right on time for 97% of appointments Bell supports the largest fibre network in Canada, spanning more than 196,000 kilometres Invested $850M since 2011 to enrich the skills of our call centre representatives and field technicians, as well as improve online customer self-serve options 95% 21M 97% 196,000 km $850M Community Bell Let's Talk commitment to Canadian mental health has reached $86,504,429.05 1,790,000 Canadians have received help through programs funded by Bell Let's Talk Team members totaled 336,000 volunteer hours in 2016 9,600 kids started school last year with new backpacks full of supplies thanks to team members' efforts Bell Canada has donated more than 90,000 used computers and 4,500 printers to schools since 1993 $86.5M 1,790,000 336,000 h 9,600 90,000 Environment Bell named one of Canada's Greenest Employers by Mediacorp Bell Blue Box program diverted 289,000 phones from landfill in 2016 Installed 42 electric car charging stations for use by our team members in Bell buildings Generated 450,000 kWh of renewable energy from solar and wind power sources, saving 110,000 litres of diesel fuel consumption By cutting electricity use, fuel consumption, and travel, Bell avoided release of 55 kilotonnes of CO2 equivalent since 2008 289,000 42 450,000 kWh 55 kt Economy and society Conducted the 1st Canadian trial of 5G wireless technology (in collaboration with Nokia Corporation in 2016) 97% increase in dividend per common share since the end of 2008 251% total shareholder return since the end of 2008 27 highly secure Canadian data centres, more than any competitor Every $1 billion that Bell invests in deploying new fibre networks supports up to 19,000 jobs in the Canadian economy as a whole 1st 97% 251% 27 19,000 1 TOC
IN THIS REPORT BCE at a glance 1 Message from our CEO 3 About this report 5 Who we are 7 Our brands 8 Management of corporate responsibility at Bell 9 Key objectives and results 14 Team members 15 Our customers 30 Community 36 Environment 45 Economy and society 55 One of Canada's most innovative companies, Bell builds on the values of our team members to help Canada and Canadians grow responsibly. Our objective is to minimize our impact on the natural environment, invest in the communities we serve, and maximize our impact on the national economy, at all times adhering to the high ethical standards that have guided all our actions for 137 years.
2 TOC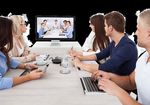 Enabling Canada's prosperity in a broadband future As we celebrate the 150th anniversary of Confederation in 2017, Bell is proud to have played an integral role in Canada's social development and economic growth, and in ensuring our nation's place at the forefront of communications innovation. Since 1880, the Bell team has led the way in connecting Canadians with the latest communications networks and services, delivering value for our customers, shareholders, team members and the national community. And as a re-energized competitor in every segment of next-generation broadband, Bell remains the leading brand in Canadian communications.
Bell's goal is to be recognized by customers as Canada's leading communications company. We are executing a clear strategy to achieve it, focused on leading investment and innovation in broadband wireless, Internet, TV and media, delivering a better customer service experience as we operate with utmost efficiency in a highly competitive marketplace. Bell's 6 Strategic Imperatives • Invest in broadband networks and services • Accelerate wireless • Leverage wireline momentum • Expand media leadership • Improve customer service • Achieve a competitive cost structure. We are committed to growing our business in a responsible and sustainable way.
We fulfill our obligation to create value as we adhere to the most rigorous governance and ethical standards across our business and throughout our supply chain, and we apply exacting sustainability metrics to ensure Bell's ongoing environmental leadership. It all starts with our networks, and Bell continues to bring our customers the fastest broadband capabilities and the highest quality communications services available. We're building out high-speed fibre connections directly to millions of homes and businesses, including full-city builds under way in Toronto and Montréal as our two largest urban centres join Bell's network of fibre cities throughout eastern Canada.
These broadband connections deliver superior Internet services, like Gigabit Fibe Internet, and other services like, Fibe TV and the new Alt TV, an Internet-enabled entry for millennials and other customers looking for new options in live TV. Alongside Bell Media's popular CraveTV streaming service, Alt TV is further evidence that Canada's largest TV provider continues to innovate as technology and consumer demands evolve.
Our LTE wireless network is renowned as the fastest in Canada, and is driving rapid growth in the number of customers using feature-rich smartphones and accelerating usage of mobile video, social media, Internet of Things (IoT) business applications and other mobile content. Canada's wireless innovation leader, Bell conducted the first Canadian trials of 5G wireless technology and recently launched North America's first ultra-fast Quad-band LTE-A network. Bell's wireless network outperformed those in the Unites States and Europe. We're dedicated to delivering these innovations to our customers with the highest levels of service and support.
With ongoing investment in our teams and the tools that support them, we're making measurable progress in enhancing the customer experience at every level. For example, our field service technicians were on time for appointments 97% of the time and achieved a 95% customer satisfaction rate in 2016.
Since 1880, the Bell team has led the way in connecting Canadians with the latest communications networks and services, delivering value for our customers, shareholders, team members and the national community. MESSAGE FROM OUR CEO 3 TOC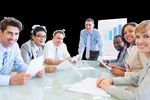 We're bringing this broadband investment, innovation and service strategy to Manitoba with the new Bell MTS. Our plan to invest $1 billion over 5 years to build new fibre and mobile broadband networks in Manitoba will deliver next-generation Fibe and mobile LTE services to communities large and small throughout the province.
Bell MTS is also investing in the Manitoba community, beginning with a joint donation with Unifor to support Ma Mawi Wi Chi Itata Centre and CMHA Manitoba & Winnipeg in providing culturally relevant mental health support for Indigenous youth and families.
The Bell Let's Talk mental health initiative continues to make remarkable strides as we work to build a Canada free of the stigma around mental illness. Bell Let's Talk Day 2017 set records for engagement with 131,705,010 total messages of support and a new Bell donation of $6,585,250.50 to fund further anti-stigma, care and access, research and workplace initiatives. Bell Let's Talk Day was again the #1 Twitter trend in Canada and worldwide, while youth engagement continued to grow with 20,000 student athletes at 54 Canadian universities lending their voices to the cause.
Bell is a leader in workplace mental health within our own company, adopting the Psychological Health and Safety in the Workplace standard that Bell Let's Talk helped create.
Alongside our commitment to diversity that supports every team member in reaching their full potential, Bell's mental health leadership is one of the reasons we were recognized as a diversity leader and as a Top 100 employer in Canada and in our headquarters city of Montréal. Our customers are backed by a Bell team of more than 50,000 in every province and territory of the country, meaning approximately 1 in 360 Canadians is part of the Bell team. The first Canadian communications company certified to the ISO 14001 environmental standard, Bell continues to enhance our sustainability performance.
Our commitment is reflected in our participation in organizations such as the Global eSustainability Initiative and the United Nations Global Compact, and our success in recognition by Newsweek, Corporate Knights and other organizations that track sustainability excellence. The Bell team looks forward to joining our customers, partners and neighbours in celebrating the 150th anniversary of Confederation, and to providing the next generation of broadband networks and services that will power Canada's innovation economy into the future. George A. Cope President and Chief Executive Officer BCE Inc.
and Bell Canada Our commitment is reflected in our participation in organizations such as the Global eSustainability Initiative and the United Nations Global Compact. 4 TOC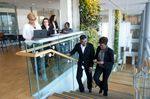 This report, together with the information and documents available in the Responsibility section of BCE's website, summarizes how Bell's 2016 corporate responsibility (CR) performance measured up to the values of our team members, the expectations of Canadians and the standards of third-party global organizations. This report has been prepared in accordance with the Global Reporting Initiative (GRI) Standards-Core option and adheres to the principles of the United Nations Global Compact (UNGC). It describes actions we have taken to implement these guidelines and principles, and serves as our Communication on Progress (COP), as required for all companies that endorse the UNGC.
Target audiences This report provides information relevant to BCE team members, customers, the community, governments, civil society/ NGOs (non-governmental organizations), investors, and rating agencies.
Format As part of our objective to reduce our carbon footprint, since 2007 our annual Corporate Responsibility Report has been available online only. The PDF is designed to be accessible and easily read on a standard computer screen and most screen readers used by the visually impaired. Additional documents are linked from the PDF to our website. This year for the first time, the document is available in an entirely interactive online format. Organizational boundaries This report covers, unless otherwise specified, the period from January 1, 2016 to December 31, 2016. Unless otherwise stated, data are valid as at December 31, 2016.
This report contains data about the BCE group of companies, referred to collectively in this report as "BCE", "Bell", "Bell Canada", "we", "us", "our" or "company". The companies of the BCE group are those over which we have strong financial and managerial control.
Content This report focuses on the corporate responsibility issues that are of greatest importance to our stakeholders and have a major influence on our business success. The Responsibility section of our website presents general information on related programs, provides access to specific policies and includes a GRI Content Index that directs readers to relevant GRI indicators. Please see our Reporting what is relevant to our stakeholders leaflet for details on stakeholder engagement and report content.
Data collection and verification We made every effort to ensure that all content is accurate and authenticated by internal subject matter experts (SMEs) across the company who collected, verified, and submitted the data to the Corporate Responsibility and Environment team, documenting the sources of information and how results were obtained.
In many cases, these data are collected through our ISO 14001-certified management system. Team members who manage that system are accountable for the quality of the data through their performance evaluation, which affects their compensation. We engaged PricewaterhouseCoopers to verify most of the performance data in the Key Performance Indicator table. This verification statement is available on our website. We round all figures to the closest full integer in our reporting, unless otherwise specified, and all data are in international units.
Where available, we include comparative historical data to demonstrate trends. Some historical data have been restated due to mergers and acquisitions, changes in calculation methodologies to improve accuracy, or to correct previous errors in recording or calculating data. Major changes since last report We periodically acquire, sell, and launch businesses in line with corporate strategy. We also undertake ongoing year-over-year modifications in our reporting processes and procedures to continuously improve our CR reporting processes and controls.
As appropriate, to maintain or improve the accuracy or comparability of data and performance trends between years, and/or where any variance in prior years' data has been identified, we restate that data in this report.
This year, we identify a new greenhouse gas (GHG) objective. We are also reviewing our waste diversion objective in light of the impact of recent business acquisitions. No objective has been determined. ABOUT THIS REPORT 5 TOC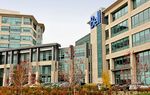 Caution concerning forward-looking statements Certain statements made in this report are forward-looking statements. These statements include, but are not limited to, statements relating to our business outlook, objectives, plans and strategic priorities, including, in particular, our corporate responsibility and sustainability objectives (which include, without limitation, our objectives concerning reductions in the level of our greenhouse gas emissions and remaining a leader in corporate governance and ethical business conduct), our network deployment plans and related expected capital investments, and other statements that are not historical facts.
Forward-looking statements are typically identified by the words assumption, goal, guidance, objective, outlook, project, strategy, target, and other similar expressions or future or conditional verbs, such as aim, anticipate, believe, could, expect, intend, may, plan, seek, should, strive, and will. All such forward-looking statements are made pursuant to the 'safe harbour' provisions of applicable Canadian securities laws and of the United States Private Securities Litigation Reform Act of 1995. Forward-looking statements, by their very nature, are subject to inherent risks and uncertainties and are based on several assumptions, both general and specific, which give rise to the possibility that actual results or events could differ materially from our expectations expressed in, or implied by, such forward-looking statements and that our business outlook, objectives, plans and strategic priorities may not be achieved.
As a result, we cannot guarantee that any forward-looking statement will materialize and we caution you against relying on any of these forward-looking statements. Refer to BCE's 2016 Annual MD&A dated March 2, 2017 (included in the BCE 2016 Annual Report), BCE's 2017 First Quarter MD&A dated April 25, 2017 and BCE's news release dated April 26, 2017 announcing its 2017 first quarter results, filed by BCE with the Canadian provincial securities regulatory authorities (available at Sedar.com) and with the U.S. Securities and Exchange Commission (available at SEC.gov), for a description of certain risks and assumptions that could cause actual results or events to differ materially from our expectations expressed in, or implied by, forward-looking statements contained in this report.
These documents are also available at BCE.ca.
The forward-looking statements contained in this report describe our expectations as of June 2, 2017 and, accordingly, are subject to change after such date. Except as may be required by Canadian securities laws, we do not undertake any obligation to update or revise any forward-looking statements contained in this report, whether as a result of new information, future events or otherwise. Except as otherwise indicated by BCE, forward-looking statements do not reflect the potential impact of any special items or of any dispositions, monetizations, mergers, acquisitions, other business combinations, or other transactions that may be announced or that may occur after June 2, 2017.
The financial impact of these transactions and special items can be complex and depends on the facts particular to each of them. We therefore cannot describe the expected impact in a meaningful way or in the same way we present known risks affecting our business. Forward-looking statements are presented in this report for the purpose of assisting readers in understanding, in particular, certain key elements of our corporate responsibility and sustainability objectives, and in obtaining a better understanding of our anticipated operating environment. Readers are cautioned that such information may not be appropriate for other purposes.
The nature and value of capital investments expected to be made by Bell Canada to implement its network deployment plans assume, in particular, our ability to access or generate the necessary sources of capital to fund such capital investments. 6 TOC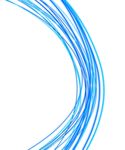 WHO WE ARE BCE is Canada's largest communications company, providing residential, business and wholesale customers with a wide range of solutions for all their communications needs. BCE's shares are publicly traded on the Toronto Stock Exchange and on the New York Stock Exchange (TSX, NYSE: BCE). Our results are reported in 3 segments: Bell Wireless, Bell Wireline, and Bell Media. Bell Wireless provides wireless voice and data communications products and services to our residential, small and medium-sized business and large enterprise customers across Canada. Bell Wireline provides data, including Internet access and Internet protocol television (IPTV), local telephone, long distance, as well as other communications services and products to our residential, small and medium-sized business, and large enterprise customers, primarily in Ontario, Québec, the Atlantic provinces, and, as of March 17, 2017, Manitoba, while satellite television (TV) service and connectivity to business customers are available across Canada.
In addition, this segment includes our wholesale business, which buys and sells local telephone, long distance, data and other services from or to resellers and other carriers.
Bell Media provides conventional, specialty and pay TV, digital media, radio broadcasting services, and out-of-home (OOH) advertising services to customers across Canada. We are headquartered in Verdun, Québec. For more information on the location of our corporate headquarters, click here. CELEBRATING 137 YEARS OF INNOVATION 7 TOC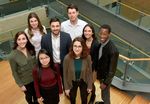 BCE's business segments and brands at December 31, 2016 Bell Wireless Bell Media BCE Bell Wireline Other BCE investments OUR BRANDS For more information about Bell's brands, products, and services, please see our Annual Report, p.
27. 8 TOC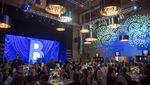 MANAGEMENT OF CORPORATE RESPONSIBILITY AT BELL Strategic alignment Since its founding in 1880, Bell has led the industry in enabling Canadians to connect with each other and the world around them. Our responsibility is to manage the company in a way that enables us to sustain our record of serving the personal and business communications needs of millions of customers, create value for shareholders, provide meaningful careers for tens of thousands of people, and make a meaningful contribution to the broader Canadian community and economy, and we take that responsibility very seriously.
Thus, corporate responsibility is a fundamental element of each of the 6 strategic imperatives that inform Bell's policies, decisions and actions.
We insist on this approach not just because it is the right thing to do, but also because it supports our goal: to be recognized by customers as Canada's leading communications company. For example, while waste management and energy reduction initiatives address important environmental concerns of society at large, they also create a chain of benefits for Bell. They enable us to operate more efficiently as part of our imperative to achieve a competitive cost structure (#6). They also align with the values of our team members, driving satisfaction and engagement. And they free up funds for a variety of purposes, from extending our backbone networks in support of the productivity of Canadian businesses (#1) to investing in the communities we serve.
Engaged team members also drive customer satisfaction (#5), which in turn enhances performance in our wireless, wireline, and media segments (# 2,3,4). Similar beneficial linkages, resulting from our fully aligned governance oversight structure, are evident in the table below and in every topic addressed in this report.
1 INVEST IN BROADBAND 2 ACELAREATE WIRELESS 3 LEVERAGE WIRELINE 4 EXPAND MEDIA LEADERSHIP 5 IMPROVE CUSTOMER SERVICE 6 ACHIEVE A COMPETITIVE COST STRUCTURE Team members  Customers  Community  Environment  Economy and society    Bell's goal: To be recognized by customers as Canada's leading communications company. Our approach to corporate responsibility begins with an unwavering commitment to governance discipline. Our solid governance structure and rigorous practice enable us to actively balance economic growth, social responsibility, and environmental performance to seek to ensure our ongoing success as a company, and our continued ability to contribute to the Canadian economy.
These key elements are the foundation of sustainability.
Our 6 strategic imperatives Accelerate wireless 2 Expand media leadership 4 Leverage wireline momentum 3 Improve customer service 5 Invest in broadband networks and services 1 Achieve a competitive cost structure 6 9 TOC
BOARD OF DIRECTORS AUDIT COMMITTEE GOVERNANCE COMMITTEE COMPENSATION COMMITTEE PENSION COMMITTEE The Board of Directors has established clear lines of authority and oversight over our corporate responsibility programs, with primary accountability at the committee level: For more information on Board oversight, please see the Governance section of our website.
To further focus our governance structure with respect to corporate responsibility, the Compensation Committee has established the Security, Environment and Health & Safety Oversight Committee (SEHS Committee), chaired by the Executive Vice President, Corporate Services. Its mandate is to seek to ensure our CR strategy is well integrated throughout the business in order to minimize risk (financial and reputational) and optimize business opportunities. Among its duties, the SEHS Committee annually reviews the company's security, environmental and health and safety policies and recommends modifications for approval by the Board.
The SEHS Committee also reviews operational directives related to environmental issues.
As chair of the SEHS Committee, the Executive Vice President, Corporate Services, has 30% of his variable pay tied to personal objectives that include enhancing team member engagement, leading Bell's diversity and mental health programs, preventing workplace accidents, maintaining ISO 14001 certification, and optimizing energy efficiency. He or she also has direct oversight of the Corporate Responsibility and Environment team, which is responsible for corporate responsibility initiatives. This team's managers also have part of their variable portion of their compensation tied to social and environmental goals.
We further reinforce individual accountability through a clear management structure to make certain that we identify and properly address responsibility issues and initiatives throughout the company. Moreover, we rigorously apply a global strategic approach and a highly effective, practical management system. In 2009, we were the first Canadian telecommunications company to have such a system ISO 14001 certified.
More details on our approach to sustainability management are available here. For more information on corporate governance and risk management, please see the Governance section of our website, our 2017 Management Proxy Circular, p. 21, and our Annual Report, p. 36. Guidance on team member conduct Ethical behaviour of team members is integral to our ongoing commitment to be a responsible company. Accordingly, since 1995, all team members have been subject to a detailed Code of Business Conduct that sets out specific expectations and accountabilities, provides guidance on conflicts of interest, and safeguards privacy and confidentiality, improper influence of audits, protection of the environment, and interactions with team members, clients, business partners, and competitors.
Each year, every team member must re-commit to this Code. Governance structure The Audit Committee oversees issues including environmental risks, security, and business continuity The Management Resources and Compensation Committee (Compensation Committee) has oversight for human resources issues, including health and safety The Corporate Governance Committee is responsible for governance practices and policies, as well as for policies concerning business conduct and ethics, including Bell's Code of Business Conduct 10 TOC
These and other topics are addressed in the 5 sections of this report. Corporate responsibility topics across our value chain The diagram below depicts our presence in the various industry segments. Related corporate responsibility topics are listed directly below the different parts of the value chain. Team members Customers Community Environment Economy and society NOTE: Items in grey are non-Bell entities. Air quality Conflict minerals Corruption/bribery Fossil fuels Water pollution Working conditions Air quality Corruption/bribery Employee health + safety Fossil fuels Water pollution Working conditions Biodiversity and physical integration into the environment Business continuity Community relations Economic impact Employee health + safety Environmental incidents Fossil fuels Waste management Business continuity Community relations Corporate governance Data security Digital divide Diversity and inclusion Economic impact Employee engagement Employee health + safety Energy and GHGs Environmental incidents Fraud prevention Fossil fuels Privacy Waste management Accessibility Customer satisfaction Data security Energy consumption Fraud prevention Privacy Product safety Product stewardship PRIMARY RESOURCE EXTRACTION MANUFACTURING/ DISTRIBUTION PRODUCTION/ CONSTRUCTION/ INSTALLATION DELIVERING PRODUCTS AND SERVICES END USERS 11 TOC
Corporate responsibility issues and our business As with every company in the communications industry, Bell faces a number of corporate responsibility issues, including environmental footprint, customer privacy, cyber attacks, supply chain management, and e-waste. These and many other matters also touch organizations in our supply chain (see Our Value Chain). This report explores the risks and opportunities associated with these areas and details how Bell is addressing each of them. Corporate responsibility trends in our industry Various corporate responsibility issues move in and out of stakeholder focus over time as trends and priorities change.
In recent years, stakeholders have identified the following as the issues most relevant to them and our company.
Energy consumption Always a notable component of our business service solutions, energy consumption is becoming an even broader issue as more people use smartphones and tablets that consume rapidly growing amounts of data to access social networking, cloud computing, mobile TV, mobile commerce, and banking services. Each of these services consumes network energy, thereby increasing Bell's carbon footprint. Adding to the demand is the emergence of other M2M (machine-to-machine) applications in retail and advances in transportation, such as the connected car, asset tracking, and remote monitoring.
In 2015, the last full year for which data are available, more Canadian households were exclusively wireless (23.7%) than were exclusively wireline (13.6%)1. The consequent growth in wireless data consumption drives up Bell's need for energy to power our networks, making energy efficiency an important issue for our entire industry.
We are also affected by the growing trend for companies to use data centres to shift applications and services to the cloud. This enables carriers like Bell to make more tools and professional services available to business customers while maximizing the efficiency of our networks and business operations. In time, this virtualization will involve both fixed and wireless access network elements as more functions will move from the customers' premises to centralized, carrier-operated facilities. As a result, carriers will consume more energy while their customers will see their energy consumption decrease.
The net effect will be to reduce overall consumption as virtual activity replaces physical activity and larger carrier-operated platforms become more efficient.
Importance of the business model A company's business model directly impacts the amount of greenhouse gases (GHGs) it generates and how those gases are calculated and classified. In general, the more vertically integrated the company, the greater the potential for GHG generation by that company. Bell is a case in point. To deliver quality service to our customers, maintain direct control over operations, and promote business continuity that provides secure employment and career development potential, we have vertically reintegrated many of the functions that are often outsourced by other companies in our industry.
For example, our operations include installation technicians (Bell Technical Services (BTS)) and many construction projects (Expertech Network Installation Inc. (Expertech)) that depend on a fleet of vehicles to take team members to our customers and job sites. These activities increase our Scope 1 GHGs (direct GHG emissions from sources that are owned or controlled by Bell) relative to other telcos that outsource such functions.
Also, we have become more diversified in our effort to facilitate sustainable growth in the business. For example, we created Bell Media Inc. (Bell Media) after acquiring broadcast and other media companies such as CTV Globemedia Inc. and Astral Media Inc. This has increased our overall consumption of energy that we account for in our Scope 2 emissions (indirect GHG emissions associated with the consumption of purchased electricity, heat, steam, and cooling). That said, it does not necessarily mean Scope 2 emissions have increased since Bell Media assets were separate, non-BCE operations. Our integrated structure also affects the waste we generate.
In contrast to other telecommunications companies, Bell has integrated production, installation, and construction functions. This means that we are accountable for managing waste created through these functions, unlike companies that outsource these operations. We could outsource, and thereby reduce, our waste-to-landfill quantity, but that would not necessarily improve overall waste sent to landfill. In addition, by managing our network waste ourselves, we maintain control over functions that directly impact customer service and operations.
1 According to research done by the Canadian Radio-television and Telecommunications Commission (CRTC): http://www.crtc.gc.ca/eng/publications/reports/policymonitoring/2016/cmr2.h tm 12 TOC
Information security and privacy As devices connected to the Internet become smarter, and as data-transmission volumes increase, there is greater risk of security breaches. Bell seeks to deliver the highest levels of information security through the protection and effective organization of systems, applications, and information repositories. This is vital to the secure operation of our networks and business and critically important to our customers who, along with our team members, rightly expect that we protect their identities and information.
Electronic waste (e-waste) Marketplace experience is confirming that, as faster and smarter devices are developed, customers need and want to replace devices more often. That creates more waste. Bell makes every effort to recover unwanted equipment, even from our competitors' customers. This is an important objective, given that all electronic components, such as cathode ray tubes, may contain environmental contaminants including lead, cadmium, beryllium, and brominated flame retardants that generate significant risks for workers and communities involved in the recycling and disposal of e-waste.
We also take great care to avoid leaks of hazardous materials from landfills and incinerator ashes. As a reseller of electronic products, Bell also takes proactive steps to help consumers properly dispose of their unwanted items.
Supply chain We rigorously monitor and manage supply-chain issues. This is especially important because we do not manufacture any of the business services solutions products we offer customers. We work with a limited number of manufacturers, some of which dominate the global market. That means we must remain vigilant in our supply-chain management because some of these suppliers operate in countries cited for human rights and environmental violations, especially as related to rare earth minerals such as gold and tin.
13 TOC
Key objectives and results We have identified several priority areas for key performance indicators and which encompass all sectors of corporate responsibility.
Here is a summary of our progress against objectives in 2016. TOPIC AREA INDICATOR VERIFICATION 2016 OBJECTIVES 2016 RESULTS 2015 RESULTS TREND CHANGE 2017 OBJECTIVES GRI INDICATOR RELATED SDG RELATED GLOBAL COMPACT PRINCIPLE GOVERNANCE ISS Governance Quality Score1 ISS Remain a leader in corporate governance and ethical business conduct by maintaining best practices, transparency, and accountability to our stakeholders.
1 1 – Remain a leader in corporate governance and ethical business conduct by maintaining best practices, transparency, and accountability to our stakeholders. – 16 1 -10 Management system certification2 BSI Management Systems America, Inc. Maintain ISO 14001 certification for our EMS. YES 8th year in a row. YES 7th year in a row. – Maintain ISO 14001 certification for our EMS – 8 CUSTOMERS LTE- Advanced coverage PWC3 Begin reporting LTE‑Advanced coverage. 73% 48% 1 76%4 – 9 – TEAM MEMBERS Overall employee engagement score PWC Continue to improve employee engagement. 75% 77% 2 Continue to improve employee engagement.
– 4, 5, 8 – n/a Maintain engagement score above Canadian norm.   – Maintain engagement score above Canadian norm. – 4, 5, 8 Time lost accident frequency rate5 PWC Time Lost Accident Frequency Rate. 1.06 1.07 0.01 Time Lost Accident Frequency Rate. G4-LA6 3, 8 1, 2 COMMUNITY Community investment PWC Make a meaningful contribution to improving mental health in Canadian communities through 4 key action pillars: anti-stigma, care and access, research, and workplace health. $20.1M6 $19.4M 0.7 Make a meaningful contribution to improving mental health in Canadian communities through 4 key action pillars: anti-stigma, care and access, research, and workplace health.
G4-EC1 3 – ENVIRONMENT Greenhouse gas (GHG) emissions PWC Reduce annual GHG emissions intensity by 5% of Business As Usual levels (BAU) by the end of 2020.
Continue to report our GHG emissions. 310.97 kt of CO2 equivalent 363.75 kt of CO2 equivalent -15% Reduce the ratio of our Scope 1 and 2 GHG emissions (tonnes of CO2 equivalent) to our network usage (PBytes) by 75% of 2014 level by the end of 20207. Continue to report our GHG emissions. G4-EN15 G4-EN16 G4-EN17 7, 8 7, 8 Diversion rate for recovered waste PWC 75% 69% 71.6% 1.4 Redefine our objective in light of the recent business transformations. Continue to report our waste and recovery performance. G4-EN23 3, 5, 12 7, 8 e-bills8 PWC 50% 48.8% 46.1% 2.7 51 – 7, 8, 9 1 Score as of April 2017.
We report the most recent update to our score at the time of publication because it reflects performance for the previous year. Score indicates decile rank relative to peer group. A decile score of 1 indicates lower governance risk, while a 10 indicates higher governance risk 2 The scope includes all Bell Canada business sectors, including wireline, wireless, television and Internet services, broadband, data hosting, and cloud computing services, in addition to related general administrative functions (excluding BCE Nexxia USA., Northwestel Inc. (Northwestel), Bell's Atlantic operations, The Source (Bell) Electronics Inc.
(The Source), and Bell Media, which are part of the environmental management system, but not within the scope of certification) 3 PricewaterhouseCoopers LLP 4 The percent of population covered depends upon the plans of our partners, which are not yet fully known, and which could influence the final result 5 Time Lost Accident Frequency Rate = number of time-lost accident cases ÷ number of worked hours × 200,000 6 This includes cash donations, in kind donations, and management costs 7 New indicator 8 OBM Bell West Single View is not included. 14 TOC
Team members BELL RECOGNIZED AGAIN AS ONE OF CANADA'S TOP 100 EMPLOYERS BELL IS RECOGNIZED AS ONE OF CANADA'S BEST DIVERSITY EMPLOYERS 15 TOC
Engaged expertise Bell's goal is to be recognized by customers as Canada's leading communications company. To achieve that goal, we rely on the engagement and expertise of our team members. We focus on attracting, developing, and retaining the best talent, as well as creating a positive team member experience that drives effectiveness, high performance, and agility in our evolving business environment. Through workplace wellness initiatives – including innovative mental health programs – and by celebrating diversity in the workplace, we reinforce our commitment to creating an inclusive atmosphere for all team members.
Our team At the end of 2016, we numbered 48,090 team members working in thousands of locations in urban and rural areas across the country. Our diverse team is highly skilled in a broad range of jobs, working in environments designed to support an engaged workforce and a performance-driven culture. By the start of 2017, we had 1,878 fewer team members than a year earlier due primarily to workforce reductions across our Bell Wireline and Bell Wireless segments attributable to normal attrition, retirements, and productivity improvements. Approximately 44% of BCE team members are represented by labour unions.
TEAM MEMBERS BCE HAS 48,090 TEAM MEMBERS BCE 2016 employees 14% 13% 73% TOTAL 48,090 Bell Wireline Bell Wireless Bell Media BCE 2015 employees 13% 13% 74% TOTAL 49,968 Our workforce METRIC 2016 2015 % unionized team members 44% 45% Number of team members 48,090 49,968 Voluntary turnover1 12.1% 13.8% 1. Temporary employees for The Source, BTS, and Expertech are excluded. Total workforce by region REGION 2016 2015 Alberta 3.5% 3.6% British Columbia 3.9% 3.8% Manitoba 0.7% 0.8% New Brunswick 3.1% 3.2% Newfoundland & Labrador 2.4% 2.5% Nova Scotia 3.7% 3.9% Ontario 49.6% 49.4% Prince Edward Island 0.4% 0.4% Québec 29.7% 30.6% Saskatchewan 0.7% 0.8% Yukon, Nunavut, and Northwest Territories 1.2% 1.1% 16 TOC
Workplace, human rights, and privacy Canadian employment standards context Bell makes every effort to maintain an inclusive work environment where all team members are valued for their contributions and have the freedom and protection to be who they are, free of discrimination, harassment and violence. Our commitment to high workplace standards and our desire to provide team members with a fair, equitable and respectful place to work are grounded in the Code of Business Conduct and reinforced daily through many programs, initiatives, processes, and policies that touch all team members. Bell operates in a highly regulated labour market in which most workers are protected by federal and/or provincial employment standards legislation that covers areas such as hours of work and overtime pay, minimum wage, pay, vacation time and vacation pay, public holidays, breaks, birth and adoption leave, personal emergency leave, family medical leave, and termination notice and termination pay.
In many cases, Bell's policies and programs exceed minimum legal requirements. Human rights To specifically support our commitment to human rights, Bell provides team members with information on roles, the accommodation process, resolution options, and other tools. These include a formal process and informal options to resolve accommodation issues for which the Human Resources workplace practices team is accountable. Unionized team members are protected through the 3-step resolution process in their collective agreement. Cases that are more complex are taken to an accommodation committee.
Internal complaint resolution Bell offers team members a whistle- blowing channel where they can anonymously report any incidents they believe may contravene our policies or ethical standards. An independent administrator continually monitors this channel and responds to complaints. Privacy Bell and its affiliated companies have long been focused on maintaining the accuracy, confidentiality, security, and privacy of personal information for customers and team members. Bell's privacy policy provides clear direction to team members about their responsibilities for safeguarding personal information.
We also publish updated information on our website that clearly defines roles, processes, training support, and more. Team members can also address questions and obtain support through the privacy mailbox, which is monitored and promptly answered by the privacy coordinator. 17 TOC
Our diversity and inclusion strategy, coupled with higher rates of self-disclosure, have significantly increased the share of visible minorities, persons with disabilities, and Aboriginal peoples in our workforce. Diversity and inclusion At Bell, we are proud of our commitment to fostering an inclusive, equitable, and accessible workplace, where all team members and customers feel valued, respected, and supported. We are dedicated to building a workforce that meets federally regulated employment-equity targets and reflects the diversity of the communities we serve, with a commitment to seeking to ensure every team member has the opportunity to reach his or her full potential.
Under the direction of our Diversity Leadership Council, we seek to ensure our business strategy and human resources policies are aligned with our diversity and inclusion goals. We recognize that diverse perspectives enhance our team's ability to innovate and enable us to provide best-in-class service to our customers.
Performance in 2016 We are proud that our programs enabled Bell to be named one of Canada's Best Diversity Employers in 2017. This award recognizes employers who lead the way in creating an inclusive environment where individuals from a wide variety of backgrounds are valued. Our diversity and inclusion strategy, coupled with higher rates of self-disclosure, have significantly increased the share of visible minorities, persons with disabilities, and Aboriginal peoples in our workforce. We have maintained our strategic focus on making our senior leadership team more representative of our overall team member population through focused talent management strategies and best-in-class development programs for high-potential leaders, including under-represented groups.
Bell continues to blaze the trail for women in the communications industry. In 2016, several of our senior female leaders were recognized with awards of achievement, such as the Women in Communications and Technology Leadership Excellence Awards and Canada's Top 100 Most Powerful Women. We recognize the value of our diversity through numerous events that support inclusion and by empowering a variety of internal organizations, such as our Women at Bell and Lesbian, Gay, Bisexual, and Trans-identified (LGBT) team member networks. We also added Bell's voice to national celebrations, such as International Women's Day, Black History Month, and International Day of Persons with Disabilities.
The impact of these initiatives is apparent in the results of our annual team member survey, where 85% of team members responded favourably to the statement "People of all backgrounds (cultural, gender, age, religion, disability, etc.) can succeed in my company." 18 TOC
In 2016, Bell initiated two strategic partnerships to increase hiring from under-represented groups. We partnered with Prince's Charities Canada and other business and community leaders to fund an employment and mentorship initiative for Aboriginal youth called Kiinago Biinoogi Muskiiki: 'Our Children's Medicine'. We participated in career markets and other programming that touched more than 1,500 Aboriginal youth and job seekers in Southern Ontario. We also partnered with Lime Connect, a not-for-profit organization that brings together companies and high-potential candidates with disabilities.
Through Lime Connect's national membership, more university students and experienced professionals have access to opportunities at Bell.
Diversity WORKFORCE SENIOR MANAGEMENT1 (%) DIVERSITY GROUP 2016 LMA2 2016 2015 2016 LMA2 2016 2015 Women 34.4 33.6 34.2 27.4 29.3 25.9 Visible minorities3 20.5 19.0 19.0 10.1 8.6 8.4 Persons with disabilities3 4.6 4.0 3.7 4.3 2.1 3.5 Aboriginal peoples3 1.9 2.3 2.1 2.9 0.7 2.1 1 Vice Presidents and above 2 Occupational labour market availability (LMA) indicates the percentage of persons in each designated group in the Canadian workforce that may have the skills necessary to fill occupational roles at Bell based on the December 2016 headcount. The data are provided to Bell by the Canadian government and are based on the 2011 National Household Survey information 3 Data for these categories depend upon full-time and part-time team member self-identification in Bell's diversity questionnaire.
Percentage of women non-executive directors on the BCE Board 21% 2016 17% 2015 31%1 2017 Goals Looking ahead, we will work to enhance our diversity and inclusion strategy, set concrete objectives, and emphasize the importance of leading inclusively without unconscious bias. This year, for the first time in the Canadian telecommunications and media sector, BCE adopted a target for the representation of women in executive positions (vice-president level and above) of 35% by 2021. This continues our commitment, as a signatory of the Catalyst Accord, to increasing the proportion of women on our Board of Directors to 25% by 2017.
We had already surpassed this target by the end of 2016, with women representing 31% of our board members. We also continue to advocate for more women to take on roles in science, technology, engineering, and mathematics (STEM), and we will extend our efforts to increase the representation of other under-represented groups, such as visible minorities, Aboriginal peoples, and persons with disabilities.
As part of that work, and as part of developing our future employment equity plans, we will continue consultations with members of under-represented groups to understand their experiences at work. We will also continue to seek out and adopt best-practice standards on workplace accessibility and increase awareness and engagement through support for various diversity events, such as International Day Against Homophobia, Transphobia and Biphobia, and National Aboriginal Day. 1 Women now represent 31% of non-executive directors following the election at the 2017 Shareholder meeting, held on April 26.
This year, for the first time in the Canadian telecommunications and media sector, BCE adopted a target for the representation of women in executive positions (vice‑president level and above) of 35% by 2021. This continues our commitment, as a signatory of the Catalyst Accord, to increasing the proportion of women on our Board of Directors to 25% by 2017.
19 TOC
Since its inception, more than 340 companies across Canada have participated in the the Workplace Mental Health Leadership certificate program, the world's first university-certified workplace mental health program. Supplier diversity At Bell, we also promote diversity among our suppliers. In 2014, we launched a supplier diversity program to boost the representation of women, Aboriginal peoples, LGBT, and visible minority-owned businesses in our supply chain. In 2015, the Procurement group incorporated supplier diversity into our corporate diversity and inclusion strategy, with the broad executive support of the Diversity Leadership Council.
Bell participates in supplier-diversity industry events, maintains a diverse supplier database accessible to all Bell team members, refers a wide range of new suppliers to internal supplier management partners, and invites a broad mix of suppliers to more sourcing activities. We also maintain memberships in Women's Business Enterprise (WBE), the Canadian Aboriginal and Minority Supplier Council (CAMSC), and the Canadian Lesbian and Gay Chamber of Commerce (CGLCC). For more on how we manage our supply chain, please see the Economy and Society section of this report.
Mental health in the workplace Since team members spend so much time on the job, one of the most important places to address mental health is in the workplace. At Bell, we believe taking care of the mental health of our team members is essential to their personal success and to our organization's ongoing progress. Accordingly, we continue to develop and implement leading mental health practices in the workplace in a variety of ways. We educate team members through our best-in-class training programs, support them through the Employee Family Assistance Program (EFAP), and create awareness through communication and engagement activities.
Our commitment is stated in our mental health policy and reinforced in our Code of Business Conduct, which is reviewed annually by all team members. It is also reinforced in our day-to-day work and initiatives, which in 2016 included the following: Mental health training We expanded our mental health training with targeted efforts to reach all team leaders and provide training on a voluntary basis to all team members, with a special focus on union representatives and Health and Safety committee members.
Our leadership team is the cornerstone of culture change and support. Accordingly, our emphasis in 2016 was to encourage all leaders to complete the Workplace Mental Health Leadership certificate program, the world's first university-certified workplace mental health program, developed in partnership with Queen's University and our EFAP provider. Since its inception, more than 340 companies across Canada have participated in the program leading to a certificate from Queen's. The content helps leaders to build their skills in supporting their team members and applying healthy workplace practices, accommodation, and return-to-work best practices, while at the same time strengthening preventative techniques and integrating elements from the National Standard for Psychological Health and Safety in the Workplace.
2016 was a record year for our training program with more than 4,395 leaders taking some part of the training. To date, 9,365 leaders have completed the first module with more than 4,109 of them also having finished the second module. 20 TOC