BEFORE YOU ARRIVE | 2018 - INCOMING EXCHANGE STUDENTS - MCMASTER UNIVERSITY
Page content transcription
If your browser does not render page correctly, please read the page content below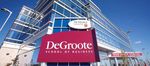 Contents
Welcome to McMaster                                                 4
Welcome to Canada                                                   5
  "Kanata"                                                          5
  Our city, Hamilton, the "Hammer"                                  5
  Nature at McMaster                                                5
  Studying in Canada                                                6
  Working in Canada                                                 6
Exchange Welcome Events                                             7
  Exchange Welcome Orientation                                      7
  Graduate Student Welcome Events (All Graduate)                    7
  MBA Welcome Orientation                                           7
  MOOSE-eXchange – Outdoor Orientation Program                      8
  Exchange Buddy Program Welcome                                    8
  MIX Club Welcome Events                                           8
Local Transportation                                                9
  Arriving by Plane                                                 9
  Hamilton Street Railway (HSR) – Bus Service                       9
  Ron Joyce Shuttle Service (MBA)                                   9
  Hamilton Bike Share (SoBi)                                        9
Student Identification at McMaster                                 10
  Update your Canadian contact details on Mosaic                   10
  McMaster Student ID Card and Student Number                      10
Getting Ready for Classes                                          11
  Important Dates and Deadlines                                    11
  Course Drop and Add Procedure                                    11
  Academic Integrity                                               11
  Exams and Missed Academic Work                                   11
  Avenue to Learn                                                  12
  Buying Textbooks                                                 12
  Academic Skills and Writing Workshops (Student Success Centre)   12
  McMaster Libraries                                               12
Contents
Healthcare in Canada                             13
  University Health Insurance Plan (UHIP)        13
Health Clinics and Hospitals                     13
  Student Wellness Centre (On-Campus)            13
  Clinics and Hospitals (Off-Campus)             13
Personal Safety and Security                     14
  Student Walk-Home Attendant Team (SWHAT)       14
  Red Assistance Phones (Red Towers)             14
  Emergency Services                             14
  McMaster Security App                          14
Important Campus Services                        15
  International Student Services (ISS)           15
  Student Success Centre (SSC)                   15
  Office of the Registrar                        15
  Student Accounts and Cashiers                  16
  Student Wellness Centre (SWC)                  16
  Student Accessibility Services (SAS)           16
Clubs                                            17
  McMaster Students Union (MSU) Clubs            17
  McMaster International & eXchange Club (MIX)   17
  McMaster Outdoor Club                          17
Athletics & Recreation                           17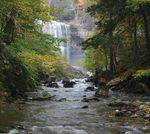 4

Welcome to McMaster
A Welcome from McMaster's President
and Vice-Chancellor, Patrick Deane
Welcome to McMaster University. My congratulations on your
admission to McMaster as an incoming exchange student.
May I be the first to welcome you to our beautiful campus on
the shores of Lake Ontario, in the vibrant city of Hamilton.
McMaster's international reputation, award-winning teaching,
and innovative research programs make our university an
ideal study abroad destination. With over 300 student
clubs and societies, there are a myriad of academic, peer
and community connections supporting a diverse student
population, and many opportunities for personal growth and
development.
At McMaster we prize the diversity of our student body
and value the critically important role that our international
students play. As an institution, we seek to be globally engaged,
to consider and understand diverse perspectives, and to equip our
students to live as global citizens, able to consider and help solve
the big issues facing our world. Building friendships, partnerships
and collaborations with institutions across the globe, and welcoming
international and exchange students into our community, is a crucial
component of our mandate as we seek to create a Brighter World.
I commend you on your initiative and your curiosity in pursuing this
unique opportunity for cultural exchange. I wish you much success
during your time in Ontario and am proud to welcome you as our
newest members of the McMaster community.
Sincerely,

Patrick Deane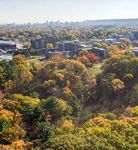 5

Welcome to Canada
Canada has two official languages: English and French. The bilingual character of our
country is a fundamental part of our national identity! Official symbols of Canada include
the colours on our flag (red and white), the beaver, maple tree, and ice hockey, among
others. Canada values multiculturalism and strives to ensure that all citizens maintain their
unique identities, take pride in their ancestry and have a sense of belonging. Before you
arrive, take some time to learn more about Canadian identity, history and culture.
The Canadian Broadcasting Corporation (CBC) is Canada's national public radio and
television broadcaster. Also available in French as Radio-Canada, it offers news, ideas,
and culture.

"Kanata"
Canada, as we know it today, became a country on July 1, 1867. We believe the
name "Canada" comes from the Huron-Iroquois word "kanata," meaning "village" or
"settlement." Canada has three distinct groups of Indigenous peoples with unique histories,
languages, cultural practices, and spiritual beliefs that are woven into the fabric of Canada.
They are: First Nations, Inuit and Metis. More than 1.4 million people in Canada identify
themselves as an Indigenous person. Indigenous peoples are thus an integral part of
Canada's past, present and future.
McMaster University recognizes and acknowledges that it is located on the traditional
territories of the Mississauga and Haudenosaunee nations, and within the lands protected
by the "Dish With One Spoon" wampum agreement.

Our city, Hamilton, the "Hammer"
Hamilton is the ninth largest city in Canada, fourth largest in Ontario, and ranked as one
of the top 10 places to do business in Canada. Situated on the Niagara escarpment,
Hamilton is only 45 minutes from Toronto and the U.S. border.
McMaster is nestled in the west end of Hamilton in a residential area called Westdale
Village. Bordered by Cootes Paradise, the Royal Botanical Gardens, and the shores of Lake
Ontario, the campus connects to kilometres of nature trails, biking paths, and Hamilton's
burgeoning waterfront. Learn more about your new home, Hamilton!
The Hamilton Spectator is the local newspaper for Hamilton, Ontario.
6

Studying in Canada
In order to study in Canada, there may be immigration requirements that students must satisfy.
Students should visit the website Citizenship and Immigration Canada upon receiving
their acceptance letter from McMaster University. As processing times vary, we recommend
students apply as soon as possible. Guidance on study permits/ETA's can also be found on the
International Student Services website.

Working in Canada
Exchange students are eligible to work on-campus without a work permit if they:
       • have a valid study permit.
       • are enrolled full-time.
       • have a valid SIN (social insurance number).

On-campus work includes any job that is located within the boundaries of the campus.
The employer can be the University (for example: library, bookstore) or a private business
located on-campus (for example: coffee shop, restaurant).

You need a SIN from Service Canada to work in Canada. There are no restrictions on the
number of hours that an exchange student can work on-campus as long as they meet
the eligibility criteria. Students must stop working on-campus the day they no longer meet the
on-campus eligibility criteria.

As exchange programs do not lead to a formal degree, exchange students are not eligible
to work off-campus.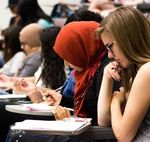 7

Exchange Welcome Events
Exchange Welcome Orientation
                                                                                                     Exchange
This session is for new exchange students to McMaster. Come meet other new                      Welcome Orientation
exchange students, learn about studying at McMaster, and get your questions                          Fall Term
answered before classes begin.
Fall term: Join us on Friday, August 31, 2018. Exact times will be shared closer to the date.
                                                                                                  AUG. 31
Winter term: Join us on Friday, January 4, 2019. Exact times will be shared closer to the
date.
Registration for this event will be on OSCARplusmcmaster.ca

Graduate Student Welcome Events (All Graduate)
Are you a new graduate student at McMaster? The School of Graduate Studies and
the Graduate Students Association run welcome events open to all new and                         Graduate Student
returning graduate students.                                                                      Welcome Event
                                                                                                     Fall Term
Fall term: Tuesday, September 4, 2018.
Winter term: TBA                                                                                  SEPT. 4
MBA Welcome Orientation
MBA students study at the Ron Joyce Centre in Burlington. A special welcome breakfast
will be provided in addition to MBA academic events. More details to come in August.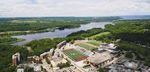 8

MOOSE-eXchange – Outdoor Orientation Program
Come out and see one of the most beautiful natural areas in Ontario, an iconic wilderness
and inspiration to painters such as the Group of Seven. This is a great first opportunity to
meet other new exchange students at McMaster. Learn more.

Exchange Buddy Program Welcome
Were you paired with a McMaster Exchange Buddy this Spring? Take this opportunity to
meet your Buddy in-person over some complementary snacks! More information will be
sent out to students registered in the Exchange Buddy Program in August.

MIX Club Welcome Events
The McMaster International and Exchange Club (MIX) is made up of new and returned
exchange students who know all about the joys and challenges of study abroad. Join the
group in social activities to meet other exchange students, explore Hamilton, and have
some fun in the process! Join the MIX Facebook Group to learn about upcoming events.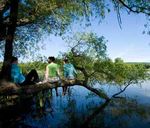 9

Local Transportation
Arriving by Plane
Toronto's Pearson International Airport is located one hour from McMaster
University. There are bus, train, cab, rideshare and shuttle options available.
See the Ground Transportation website of Pearson International Airport for
more information.

Hamilton Street Railway (HSR) – Bus Service
McMaster undergraduate and graduate exchange students (excluding MBA) receive
unlimited travel on the HSR using their pre-loaded U-Pass PRESTO card together
with their valid student ID card.
To pick up your PRESTO card, visit the Campus Store located in Gilmour Hall B101.
You must show your student ID card. Once you receive your new HSR UPASS/
PRESTO card, register your new card online. Your PRESTO voucher code for
2018-2019 will be available on Mosaic mid-August.
Your HSR U-Pass PRESTO card is valid as of September 1, 2018. Using the card in
advance of this date will apply a bus fare to the card. Between August 26 – 31,
                                                                                           Your HSR
you only need to show your Student ID to the bus operator to board the bus. Visit
                                                                                      U-Pass PRESTO card
the MSU for the 2018 HSR bus pass validity period. Visit the City of Hamilton for
                                                                                         is valid as of
more information on HSR bus schedules.
                                                                                        SEPT. 1
Ron Joyce Shuttle Service (MBA)
Free shuttle service is available for MBA students travelling between the main
McMaster campus in Hamilton, the Ron Joyce Centre in Burlington, and the
Appleby GO Transit Station. To take the shuttle, students need a shuttle sticker on
their student ID card. For shuttle schedules and more information, please see the
transportation page.

Hamilton Bike Share (SoBi)
The SoBi Hamilton fleet is made up of bikes that are located at over 100 stations
across the city, including six stations at McMaster. Bikes can be returned to any
station anywhere in the system. Users can purchase any level of membership
(discounted membership for McMaster students) online. For more information visit:
https://hamilton.socialbicycles.com/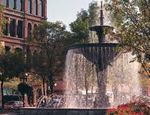 10

Student Identification at McMaster
Update your Canadian contact details on Mosaic
Prior to or upon arrival ino Canada, it is important that you update your Canadian
contact information (address and telephone number) on your Mosaic student account.
In Mosaic, navigate to Student Center  Personal Information.

McMaster Student ID Card & Student Number
Your McMaster Student ID card identifies you as a McMaster student and permits you
access to services on-campus. It is important to note that you must present your student
ID card at all university examinations. Students will not be admitted without their
student card.
Your student number is also:
• Your account number for fee payments.
• Your meal card (students in residence).
• Access card to the David Braley Athletic Centre.
Pick up your Student ID card:

  Undergraduate Students            Graduate Students               MBA Students
     Registrar's Office,        School of Graduate Studies,       Ron Joyce Centre,
     Gilmour Hall 108                Gilmour Hall 212          Burlington – MBA Office
11

Getting Ready for Classes
Important Dates and Deadlines
ACADEMIC
       Undergraduate – Important Dates
       Graduate – Important Dates/Sessional
       MBA – Dates & Deadlines
                                                                                            IMPORTANT
FINANCIAL                                                                                     DATES
       All students – Important payment dates (September 1)

Course Drop and Add Procedure
                                                                                            Payment Deadline
If you decide to drop a course, you must unenroll on Mosaic before the last day to
drop/add courses within a session. Cancelled courses after the drop/add deadline will        SEPT. 1
show as "W" (Withdrawn) on your transcript. You will remain registered in courses
whether you attend classes or not. For any course not successfully completed, your
transcript will show as "F" (Fail).

Academic Integrity
All inbound exchange students are subject to the academic rules and regulations
governing McMaster University. This includes, but is not limited to, academic dishonesty.
McMaster University defines plagiarism as "submitting academic work that has
been, entirely or in part, copied from or written by another person without proper
acknowledgement, or, for which previous credit has been obtained."
Students are expected to familiarize themselves with this information and speak to their
Academic Programs Office or the Office of Academic Integrity if they have any questions.

Exams and Missed Academic Work
You are expected to attend all classes, lectures and labs as assigned, and submit all
assignments, tests, mid-terms and exams as instructed. Students are expected to be
available for the full examination period.
At McMaster, you can apply for relief of missed term work if you have or are going
to miss an evaluated portion of your course. You may be asked to submit supporting
documentation with this request. Please note; relief will not be given for travel/early
departure.
12

Avenue to Learn
Avenue to Learn is McMaster's web-based course management system. This portal
manages academics between professors and students.                                              COURSE
Go to Avenue to Learn to sign into your personal account using your MACID and
                                                                                               MATERIALS
password.
The platform gives you access to class announcements, assignments, grades, discussion
boards, and more class specific material according to the needs/demands of the class.
Please note that some courses will not appear right away.
For more information or tips on using Avenue to Learn, go to e-support. This e-support icon
can be found in the upper right corner of the screen. E-support contains articles on how to
use different components of Avenue to Learn as well as video tutorials
to guide you.

Buying Textbooks
Students are advised to only buy textbooks after their first class. Your professor will
review the course syllabus with you and confirm what texts are needed. Once classes start,
see what course materials are needed on your course syllabus what the professor has
advised!

Academic Skills and Writing Workshops
(Student Success Centre)
These workshops can help improve your skills. Workshops include note-taking,                   ACADEMIC
the writing process, study strategies, time management, and more. Also available are            SUPPORT
writing assistants to provide support on your assignments or academic writing questions.

McMaster Libraries
The four libraries in the University Library system are here to help you with your research,
teaching and learning!
• Mills Memorial Library (Humanities and Social Sciences)
• Innis Library (Business) located in Kenneth Taylor Hall, Room 108
• H.G.Thode Library of Science & Engineering
• Health Sciences Library located in the Health Sciences Centre
For information on accessibility services, account/renewals, study room bookings, citations
and style guides, course reserves, off-campus access, PrintSmart, RACER Interlibrary loans
and request forms, please visit: https://library.mcmaster.ca/.
13

Healthcare in Canada
University Health Insurance Plan (UHIP)
UHIP is a mandatory health insurance plan for incoming exchange students and their families.
As soon as you have enrolled in courses at McMaster, you will find charges applied to
your Mosaic student account. You will likely notice an initial charge equivalent to full year
coverage; however, this will be updated in advance of payment deadlines to reflect only
your months of exchange.
                                                                                                 UHIP does not provide
It is important to note that UHIP does not provide coverage for prescription, dental, or        coverage for prescription,
vision care. It also has limited provisions outside of Ontario. For this reason, we highly        dental, or vision care.
recommend students obtain supplemental health insurance when travelling outside
Ontario or Canada.
Visit the website for International Student Services for more information about
UHIP at McMaster. We also recommend you visit the UHIP website for the most detailed
and up-to-date policy information and to find out what is covered under the plan.
Email uhip@mcmaster.ca with any questions.

Health Clinics and Hospitals                                                                         The Student
                                                                                                 Wellness Centre is the
Student Wellness Centre (On-Campus)                                                              on-campus doctor.

The Student Wellness Centre is the on-campus doctor to address your wellness needs.
They provide a range of counselling, medical, and naturopathic services, in addition to wellness
education programs. A valid UHIP (University Health Insurance Plan) card and Student ID card
are required for medical appointments.

Clinics and Hospitals (Off-campus)
Walk-in clinics give access to off-campus healthcare. Hospitals are for emergency treatment
only. A valid UHIP (University Health Insurance Plan) card is required. As you may be asked
to pay for services upfront, we recommend that before seeking healthcare, students
print off a claim form to complete at the time of their doctor's visit, as you'll need
                                                                                                        Hospitals
specific information from the clinic. Remember to keep all receipts.
                                                                                                   are for emergency
                                                                                                    treatment only.
14

Personal Safety and Security
Your safety and security is important to us. Please review the listed services and tips to
ensure you have an enjoyable experience at McMaster.
Considerations:
• No open alcohol in public (parks, streets, campus, front yard).
• No smoking in indoor public spaces.
• Canadian laws around cannabis are changing. Read the current status here.
• McMaster's No Smoking Policy – Smoke-Free Campus.

Student Walk-home Attendant Team (SWHAT)
The Student Walk-Home Attendant Team (SWHAT) is a volunteer service within the
McMaster Students Union that will walk or bus with students during the evening hours
seven days/week. No matter the weather, the team will walk with you to your destination
while providing safety and company. They also have umbrellas to help keep you dry!

Red Assistance Phones (Red Towers)
These red towers are located across campus. Reach campus security
or emergency services at the touch of a button.

Emergency Services
             Trigger the nearest Assistance Phone (red emergency tower)                      DIAL 911
                                                                                             for Hamilton Fire,
             Dial 911 for Hamilton Fire, Police, and Ambulance
                                                                                                  Police,
                                                                                              and Ambulance
McMaster Security App
Download the MUSST App on your smartphone. You can contact McMaster Security
(905.522.4135) or Emergency Services (911) with the touch of a button.
Features
• Contact the Student Walk-Home Attendant Team (SWHAT).
• Contact the Emergency First Response Team (EFRT).
• Access bus, taxi and commuter transit information.
• Receive push notifications to advise of campus emergencies.
• Location information of doctor's clinics and medical facilities.
15

Important Campus Services
International Student Services (ISS)
International Student Services provides support for international and exchange students
at McMaster. We promote an internationally informed and cross-culturally sensitive
community with a shared purpose: the student experience. International Student Services
is located within the Student Success Centre, Gilmour Hall 110. Visit International Student
Services if you have questions regarding:
• Exchange student transition support
• University Health Insurance Plan (UHIP) questions
• International student events and workshops
• Immigration advising (Canada only)

Student Success Centre (SSC)
The Student Success Centre (SSC) provides the services, programs and resources
helpful to your personal, academic and professional goals. The SSC is located in Gilmour
Hall 110. Visit the Student Success Centre if you have questions regarding:
• Academic skills and writing workshops
• English as an additional language support
• Career counselling and job search assistance
• Career mentorship and experience opportunities
• Events on OSCARplus

Office of the Registrar
The Office of the Registrar is the primary information source on enrollment, convocation
ceremonies and important campus dates throughout the year. The Registrar's Office is
located in GH 108. Visit the Office of the Registrar if you have questions regarding:
• Receiving your student card 			            • Exam timetable and locations
• Official university dates and deadlines    • Getting enrolled through Mosaic
• Course calendar and timetable search       • Requesting transcripts
16

Student Accounts and Cashiers
The Student Accounts & Cashiers Office is responsible for student fee payments.
It is located in GH 209. Visit if you have questions regarding:
• Important financial dates and deadlines
• How to make a payment
• Preferred payment methods                                                                     The payment
• Interest and outstanding accounts                                                              deadline is

A note on fees:                                                                                SEPT. 1
Exchange students do not pay tuition to McMaster. Charges to student accounts may
include: UHIP, residence rooms and meal plans, library book fines,
missed appointments, and so on.
It is your responsibility to ensure you pay in a timely manner. The deadline for payments
is September 1. Interest is then charged to your account each month, based on the number
of days you had an outstanding account.

Student Wellness Centre
The Student Wellness Centre located in MUSC B101 is the doctor's
clinic on-campus providing counselling, medical and wellness services. Students are
expected to show their UHIP card and student card at each visit.

Student Accessibility Services                                                                    SAS
Student Accessibility Services (SAS) supports students who have a disability or             assists with academic
disorder, such as a learning disability, ADHD, mental health disability, chronic medical    and disability-related
condition, sensory such as blindness, Deaf or hard of hearing, neurological or mobility             needs
limitation.
SAS assists with academic and disability-related needs, including:
• Individual student advising
• Learning strategies
• Assistive technologies
• Academic accommodations for classes
• Test and exam administration
• Notetaking program
Students must register with SAS in advance to be eligible for services.
17

Clubs
McMaster Students Union (MSU) Clubs
The McMaster Students Union recognizes over 300 clubs in five distinct categories:
Academic, Cultural, Recreational, Religious and Social Issues. Clubs are a cornerstone
of student life on campus, allowing students with similar interests, backgrounds and
ambitions to come together in a shared experience. Get involved, as McMaster University
has one of the largest club listings in Ontario! Also check out Clubsfest, taking place in both
September and January!

McMaster International & eXchange Club (MIX)
The McMaster, International Exchange Club is an MSU Club made up of exchange,
international and McMaster students. MIX runs events and socials that help connect
exchange students with others at McMaster. Events are posted to the MIX Facebook
group.

McMaster Outdoor Club
The McMaster Outdoor Club has been a part of McMaster University since the 1970s.
The club leads many outdoor focused events in the Hamilton community, as well as
week-long trips exploring Ontario's great outdoors. Some popular events frequented
each year by exchange students include trips to Algonquin Park, Hamilton waterfalls,
and dogsledding. The club runs extended trips over the fall and winter breaks.
Join the MOC Facebook Page.

                                                                                                     FREE
Athletics & Recreation                                                                            Pulse membership
                                                                                                   for all students
All undergraduate and graduate exchange students have a free base membership for the
David Braley Athletic Centre, McMaster's extensive recreation facility. This includes use of
the indoor/outdoor track, pool, squash courts, saunas, open gym time and member rates for
instructional/intramural programs.
Additionally, undergraduate students have free access to the Pulse (Fitness) centre.