COVID-19 Market Update 2nd Edition July 2020 - Pangaea ...
Page content transcription
If your browser does not render page correctly, please read the page content below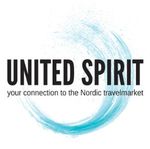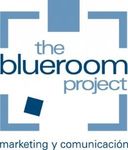 Germany by Global Communication Experts, Frankfurt
General situation: Total cases; 198,000, deaths; 9,086 (6 July).

Travel restrictions:                                                         Travel news:

Germany has lifted the general travel warning however, the restrictions in   Politicians have failed to recognize the dramatic impact of the pandemic
place in respective countries will affect travel. Non-EU states are banned   on tourism and there is concern that measures have not gone far enough.
until August 30 after which each country will be considered depending on     May showed signs of sales recovery: total invoiced turnover from travel
their epidemiological situation.                                             agencies was -90% compared to the same month in 2019, however this is
                                                                             +2.8% compared to April 2020. Turnover in air travel was down 97.8% in
Economy:                                                                     May compared to -99.1% in April, cruises were down 64.8% in May
A comprehensive economic stimulus has been agreed to the value of            compared to -70.3% in April. Aircraft are taking off again and hygiene
E130 billion, the aim is to secure jobs and get the economy back on track.   procedures in place, the mood is turning, it's now up to consumers.
Measures include a reduction in VAT, child bonus for families, assisting
                                                                             Tourism outlook:
the cost of housing for the vulnerable, reducing electricity costs and a
"Package for the future" allowing around E50 billion to flow into future     33% of Germans are not sure where to holiday and 50% plan to take a
areas of the economy such as quantum technology and artificial               holiday this year, while 19% do not have any plans yet, according to a
intelligence. Federal government can take over the operating cost of         survey of 2,500 people aged 14-75, conducted in May by market
small companies for three months if sales have slumped considerably,         researchers FUR for online travel association VIR and published in FVW.
with travel agencies, hotels and restaurants included.                       When asked about destination preference, 66% said that the destination
                                                                             and the accommodation must be hygienic, while 50% said provisions for
Corona-Warn-App: The Federal Government has launched the Corona-             fast repatriation were important. These views are reflected in the
Warn-App which helps to determine whether a person has had contact           popularity of tour operators and package holidays; 50%f of respondents
with an infected person which could put them at risk of catching the         preferred to travel with a tour operator who would take care of them in
virus. This allows them to interrupt chains of infection more quickly.
                                                                             case of an emergency. In contrast 43% will organize their own holiday
                                                                             with individual transportation, mostly their own car.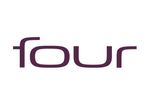 Refunds: Although financial aid has been offered there are still many           Austrian Airlines started long-haul flights at the start of July and the flight
questions, including a solution for customers requesting refunds for            schedule will be extended over the coming month.
cancelled trips. The DRV (Association of the German Travel Industry) is
very concerned about the extent of the economic stimulus package; will it       Tour operator news:
be enough?                                                                      TUI has improved remuneration and hopes for fast bookings: TUI
Aviation news:                                                                  Deutschland is creating new incentives for travel agencies to revive the
                                                                                booking flow.
Lufthansa Group airlines have significantly expanded their flight schedule
until September, this applies to both short-haul and long-haul flights.         Cruises news:
They are also offering a return flight guarantee, which will provide a          Many cruise ship companies will not start operating before late summer,
return flight whether a traveller is not allowed in the country due to a        some will not resume cruises until autumn.
high temperature, they have been quarantined, or if the virus breaks out
in the host country.                                                            Economic outlook:

SWISS plans to return to about 85% of the destinations it served before         The RWI Leibniz Institute for Economic Research in Essen is expecting a
the coronavirus in autumn, with about one-third of its capacity on these        strong economic upswing in Germany in the coming year, according to
routes. The initial focus here will be on European services from Zurich and     dpa (German press agency). After a slump of 5.8% this year due to the
Geneva.                                                                         coronavirus, the economy is expected to grow by 6.4% in 2021, according
                                                                                to the institute's economic report, which has now been published. "The
Eurowings is also significantly expanding its flight programme for both         worst of the crisis should be behind us. We expect an economic recovery
business and leisure travellers and plan to fly to 80% of its destinations by   in summer thanks to the gradual easing and the massive financial policy
summer.                                                                         impulses," said RWI Economic Director Torsten Schmidt. The strength of
                                                                                the recovery will of course depend to a large extent on the further
TUIfly has shrunk significantly and cancelled long-haul plans: FVW is
                                                                                development of the pandemic in Germany and the rest of the world.
reporting, that the tourism group TUI want to reduce its holiday airline
TUIfly by half, how many jobs will be cut will now be part of talks
between management and employee representatives.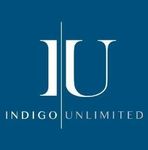 SPAIN by The Blueroom Project, Madrid
General situation: Total cases; 251,000, deaths; 28,385 (6 July). Most        Registered unemployment in May rose by 26,573 but enrolment grew for
cases are in Madrid and some regions in the north and centre of the           the first time in the pandemic. Nearly 40% of Spaniards see their jobs at
country.                                                                      risk.

Travel restrictions:                                                          Spain's Prime Minister Pedro Sanchez announced that foreign tourists will
                                                                              be allowed to enter the country starting in July.
Travellers arriving into Spain must observe a 14 day quarantine
(exemptions apply). This restriction will be lifted on 1 July. Travel         International tourism will be reactivated in Spain at the end of June.
agencies, tour operators and transport companies must inform travellers
of these measures.                                                            Exceltur has once again revised downwards its tourism GDP growth
                                                                              estimate for 2020. Compared to the 1.6% announced in July, the latest
Economy:                                                                      edition of its report 'Tourism Outlook' reduces it to 1.4%, due to the
                                                                              stagnation of tourism activity expected in the last quarter. With regard to
The Spanish economy will register a contraction as "we have not seen in
                                                                              the performance of the Spanish outgoing market, Exceltur indicates that,
many decades", as indicated by the Bank of Spain, which predicts a fall of
                                                                              after some dynamism in summer, a more moderate performance is
15.1% in the worst of the three scenarios. In the mildest scenario, the       expected in the final stretch of the year, both in domestic trips and short
economy will shrink by 9% this year and rise by 7.7% in 2021 and 2.4% in      and medium length breaks abroad.
2022, leaving the GDP at the end of that year 0.5% above that of 2019. In
the intermediate situation, the economy will collapse by 11.6% this year      Steady tourism spending is expected in the winter months according to
and grow by 9.1% and 2.1% in 2021 and 2022, respectively, so GDP will         the Centro de Investigaciones Sociológicas (CIS) caused by low
end that year 1.6 points lower than before the crisis. In a risky scenario,   employment growth (forecast from 2% in June to 1.8% in September) and
the economy will collapse by 15.1% this year and advance more                 an increase in private consumption for Spanish households (1% for the
moderately in 2021 (6.9%) and 2022 (4%).                                      year as a whole).

                                                                              The slowdown expected for the economy in the last quarter (1.7% year-
                                                                              on-year growth) estimated by analysts will condition a lower dynamism in
travel and expenditure linked to business tourism, which is reflected in      New tourism habits (source: survey by The Blueroom Project)
more moderate expectations in less internationalised urban destinations.
                                                                              54% WILL GO TO A PHYSICAL AGENCY: a preference for bookings through
Tour operator & airline news:                                                 a physical travel agency is likely to grow as they provide security,
                                                                              confidence and the added value of a service travellers cannot find online.
International flights currently operating include KLM: Amsterdam to
Madrid & Barcelona, LUFTHANSA: Frankfurt to Madrid & Barcelona, Air           39% WILL TRAVEL THIS SUMMER: there is likely to be a preference for
France: Paris to Madrid & Barcelona, TAP: Lisbon to Madrid, AMERICAN:         domestic travel. 40% prefer to stay close to home and choose Spain, 37%
Dallas to Madrid, EMIRATES: Dubai to Madrid, ETIHAD: Abu Dhabi to             choose a long-distance destination while 23% opt for Europe. Regarding
Barcelona, QATAR AIRWAYS: Doha to Madrid & Barcelona. Flights soon to         time to travel, most opt for the short term. The weeks of confinement
operate include: TURKISH AIRLINES, ETIHAD, IBERIA, TRANSAVIA, AIR             have increased the desire to search for new adventures, 39% say they will
EUROPA, VUELING & EASYJET in June, RYANAIR and JET2 in July.                  travel this summer, 34% in autumn and 17% prefer to wait until 2021.

An increase in domestic flights over the next two months to the main          40% OF TRAVELLER WILL SPEND A WEEK ON THEIR NEXT TRIP: 39% will
peninsular destinations (+3.5%), the Canary Islands (+4.9%) and the           spend two weeks and 16% more than a fortnight.
Balearic Islands (+2.5%) will increase domestic demand to these
destinations and may partially offset the decline in foreign visitors which   58% WILL SPEND LESS than E2,000, 37% say between E2,000 and E5,000
                                                                              and only 4% can afford to spend between E5,000 and E10,000
may occur in summer.

Tourism outlook:

Top destinations will be Europe, Asia and South America while North
America and Spain will be in fourth and fifth place.
France by Indigo Unlimited, Paris
General situation: Total cases; 167,000, deaths; 29,893 (6 July).            Easyjet will launch a limited flight plan from 22 airports in June. In France
                                                                             there will be routes from Nice, Paris Charles de Gaulle, Toulouse,
Travel restrictions:
                                                                             Bordeaux, Nantes, Lyon and Lille.
Paris plans to reopen its borders at the end of June, at the earliest. "In   Norwegian Cruise Line suspends all cruises until July 31st, 2020.
mid-June, we will have a comprehensive European vision for possible entry
into force in late June or early July", said the secretary of state for      Air France-KLM has decided to accelerate the end of A380
tourism.                                                                     operations, Airbus' largest commercial aircraft.

Economy:                                                                     TUI France announced that they will have to cut 60% of their workforce
                                                                             (583 jobs) hoping to save the company by 2022.
France could lose at least three additional points of GDP in 2020 while
coming out of lockdown. The unemployment rate could increase from            MisterFly has released its summer sales figures from May 22nd to May
7.8% in the first quarter of 2020 to more than 10% by the end of the         26th, 2020. Overall, mainland France accounted for 30% of reservations,
year according to the IMF. The StopCovid tracking application has been       Italy is absent from the top 10 whereas it is normally one of the three
approved by the French data protection authority and could be                flagship destinations during summer.
implemented very fast.

Tourism news:

Locaboat, (houseboat rental in France & Europe), supports French
caregivers with a 50% discount on stays between 27 Jun & 30 Oct 30,
2020.

Seychelles Islands bans cruise ships until 2022. The destination will
remain accessible by air.
Travel after the pandemic:
                                                                                one media while 52% have increased their consumption by more than
Canary Islands have been chosen to test the world's first safe                  four. The internet, television and social networks are the big winners.
flight carrying passengers with digital passports showing they don't have       Heavy mobile users have increased use of their device to consume media
coronavirus. The travellers on this pioneering global flight, which will take   with more internet consumption, usage of messaging applications and
place in July, will be followed by a secure health application developed by     more use of social networks.
the Canarian company hi+Card. This application has been selected by the
UNWTO to create the digital health passport.                                    Solutions to help tourism:

IATA is working on an anti-coronavirus recovery plan to allow airlines to       A "Back to Basics" approach to tourism may be adopted: Due to this crisis
gradually resume operations. This may include a health declaration on           the tourism industry will have to go back to basics with a new paradigm
arrival, temperature control, wearing a mask at the airport and on the          called the human traveller. It's imperative to reconnect with the essence
aircraft, distribution of pre-packaged food to limit contact, aircraft          of travel: human encounter.
disinfection, limitations on luggage plus anti-COVID air filtration systems.
                                                                                The government is considering the creation of a "tourist holiday voucher"
Museums have made themselves accessible through the crisis with                 to help French people go on holiday this summer. There are already 4
original initiatives such as games, workshops, videos, and even virtual         million holiday voucher beneficiaries and the government are proposing
tours. These new practices are likely to continue and are a new way to          to widen the scheme to allow more people to have access to them.
access culture.                                                                 "Today, four million employees are beneficiaries of this system financed
                                                                                by companies. By making the regulatory framework more flexible, we
Media news:                                                                     hope to double the number", said politician Gabriel Attal in Le Monde,
                                                                                the objective is, once again, to encourage tourism recovery and maintain
According to Kantar, 81% have increased their consumption of at least
                                                                                jobs.
BENELUX by USP, Amsterdam
General situation: The Netherlands: Total cases; 50,621, deaths 6,127.      Ministry of Health has published a "Corona Dashboard" which contains
Belgium: Total cases; 61,909, deaths 9,771. Luxembourg: Total cases;        extensive data on the spread of the virus in the hope of detecting early to
4,522; deaths 110 (6 July).                                                 combat a possible second wave quickly and precisely.

Travel restrictions & the economy:                                          Belgium: Restrictions were eased on 1st July. Amusement parks,
                                                                            swimming pools, theatres and movie theatres are open. In total 15 people
The Netherlands: Phase 3 started on July 1st which means a new set of       are allowed in any Belgium social bubble. Large events are still forbidden
eased restrictions. Besides restaurants and cinemas it is now possible to   but smaller conferences are allowed; 200 people indoor and 400 people
open gyms, saunas, soccer stadiums and casinos. There is no longer a        outdoor. Since 15 June, borders reopened and Belgians can travel abroad,
restricted number at gatherings, the condition is just that a social
                                                                            but it will depend on the Corona measures at the destination. Belgians
distance of 1.5 metres is kept and health checks are in place. Since June   are currently not allowed to travel to Finland, Ireland, Malta and Norway
15th travel advice to most European countries in the Schengen Area are
open including to the Dutch Caribbean. Countries still with travel          The Belgium economy is suffering and holiday bookings are historically
restrictions are; Lisbon area of Portugal, Denmark, the United Kingdom      low.
and Sweden. Holiday trips to these countries are not recommended. A
number of countries have yet to decide when they will remove the            Luxembourg: Since May 29th restaurants, bars and gyms were opened.
obstacles for Dutch tourists.                                               Gatherings where social distancing is observed are permitted. Anyone
                                                                            arriving at Luxembourg's Findel Airport can ask to be tested at the airport,
Turkey has recently reopened its borders to Dutch travellers; all access    or receive a voucher for a test later (process initially in place for one
restrictions due to Covid-19 have been removed. Turkey is one of the        month). The Luxembourg parliament has started talks to turn measures
most important holiday destinations for Dutch people with 1.2 million       which were introduced during the pandemic into law. However, with a
visiting last year. However, the Dutch government does not advise           recent jump in Covid-19 cases, there are now some doubts about lifting
travellers to go there.                                                     lockdown measures.

Despite the support packages, the economy is entering a historically deep
recession and will shrink by nearly 6% this year (source: Rabobank). The
Refunds: If there is a second wave, and travellers need to cancel trips       inside and outside the Netherlands rose by 58% last month. The top ten
they may not be able to claim on insurance; several companies have now        destinations among Dutch users for travel in July and August in the past
excluded trips affected by countries going back into lockdown over the        two weeks were; Amsterdam, Malaga, Eindhoven, Lisbon, Istanbul,
summer. Consumers will still be able to claim if their holiday is cancelled   Barcelona, Ibiza, Alicante, Athens and Faro.
by their airline or travel agent in the form of a voucher or refund. If
people cannot travel as they have tested positive they will be eligible for   Belgium: According to Skyscanner, 71% of Belgians plan to take a holiday
                                                                              within 12 months, against 82% before Corona. 1 in 3 would prefer to wait
compensation, but those who have to go into quarantine on arrival at
their destination may not.                                                    until next year while 18% do not yet know when they want to travel. For
                                                                              travel this year, people are looking at the end of August or autumn so for
Trade news:                                                                   summer holidays there is a shift towards the end of August which is
                                                                              atypical for Belgians.
The Netherlands: The European Union has agreed on a list of non-
member states whose inhabitants will be allowed to return to the Union        Aviation news:
from July 1st. EU citizens can also go to 14 countries outside the union;
Algeria, Australia, Canada, Georgia, Japan, Montenegro, Morocco, New          The Netherlands: As travel restrictions ease, people are planning to get
                                                                              back on planes for their vacation. The trust that it's safe to fly is growing
Zealand, Rwanda, Serbia, Thailand, Tunisia, Uruguay and South Korea.
                                                                              since there is more information available. KLM received a support
China is also on the list, but it is not yet clear whether it will allow
travellers from the EU. As expected, Americans will remain banned for         package from the Dutch government of E3.4 billion. In addition there is
                                                                              currently a discussion about setting a minimum price for airline tickets.
the time being. The EU believes that the United States is not adequately
controlling the Corona epidemic. Member states shall review the list
every two weeks to decide if any updates are necessary based on the           Belgium: An agreement has been made about cuts that will need to be
latest corona figures.                                                        taken by Brussels Airlines. However to assist the aviation industry, there
Booking platform Skyscanner signals renewed optimism about travel             has been some discussion about a support package of E300 million from
among Dutch customers. The number of Dutch searches for destinations          the Belgium government. In September and October the Belgium Airline
                                                                              will perform only 45% of its normal flight offering.
NORDICS by USN, Denmark
LIVE COVID-19 LINK:                                                          Norway: Travel restrictions will be lifted to countries within the
https://unitedspiritnordic.com/2020/06/01/covid19/                           EU/Schengen area on July 15th, as long as the infection rate is acceptable.
                                                                             Travel restrictions to countries outside the EU/Schengen area including
General situation: Denmark: Total cases; 13,078, dead 607 (mainly            Sweden are still valid until August 20th. For these countries 10 day
Copenhagen area). Norway: Total cases: 8,930, dead, 251 (mainly              quarantine is required when arriving back, except if arriving from
Oslo/Viken area). Sweden: Total cases; 71, 419, dead 5,420 (mainly
                                                                             Denmark, Faroe Islands, Greenland, Iceland & Finland. From July 15th the
Stockholm/outside Gothenburg, mostly 80-89 yrs). Finland: Total cases;       list may include more countries.
7,257, dead 329 (mainly Nyland/Ussimaa area). Iceland: Total cases:
1,863, dead 10 (mainly Capital Region), currently 0 cases daily (6 July).    Denmark: Travel restrictions have been divided into "Green", "Yellow",
                                                                             "Orange" and "Red" and will operate on an "Open" or "Quarantine" basis.
The Nordic market is opening up again as the region was impacted less        The list of countries will be updated every 2 weeks. Yellow means you can
than many other European countries. Ski holidays to Europe are popular       travel with caution and no quarantine, these countries are Austria,
end Feb/Mar and most COVID cases returned with skiers who had been in        Belgium, Bulgaria, Croatia, Cyprus, Czech Republic, Estonia, Finland,
Northern Italy/Austria. Norway, Denmark, Finland and Iceland closed
                                                                             France, Germany, Greece, Hungary, Iceland, Italy, Lithuania,
down quickly but Sweden imposed only partial lockdown and trusted            Liechtenstein, Latvia, Luxembourg, Malta, Netherlands, Norway, Poland,
people to social distance. No country forbid going outside, and distancing
                                                                             Swiss, Slovakia, Slovenia and Spain. The following countries are orange
was guidance only.                                                           due to infection rate, quarantine rules or entry restrictions; Ireland,
Refunds: With changing travel restrictions, customer refunds are an          Portugal, Romania, Sweden and UK. Travel advice for all countries outside
ongoing problem. The refund period has been extended from 2 weeks to         Europe is valid until August 31st.
3 months in Sweden and Norway, however many organizations are likely
                                                                             Sweden: Swedes can now travel freely around Sweden. Travel advice has
to run over this deadline.                                                   been lifted to Belgium, France, Greece, Italy, Iceland, Croatia, Luxemburg,
Travel restrictions:                                                         Portugal, Spain, Switzerland, Hungary, Monaco, San Marino and Vatican.
                                                                             For all other countries in the EU/Schengen area travel advice is valid until
15th July. For countries outside Europe and UK Travel advice is valid until     Norwegian will start Aalborg to Copenhagen from 1 July and open 76
August 31st.                                                                    routes, with 14 in Denmark, 3 to Spain, 1 to Greece and 1 to Nice.

Finland: Travellers from Denmark, Estonia, Iceland, Latvia, Lithuania and       Charter flights to Southern Europe will start up in July with Apollo, TUI
Norway were welcome from 15 June. There is no border control for                and VING, in time with the lifting of travel restrictions within Europe.
travellers from these countries and they do not need to self-quarantine
on arrival. From 13 July, they will lift international border controls and      Economy:
restrictions on traffic between Finland and countries where the incidence       The Nordic economy is expected to contract this year for the first time
of COVID-19 is similar to that in the countries where border control has        since the Global Financial Crisis due to the pandemic, with oil-producing
been lifted. The list will be updated 10 July. Based on current data the        Norway set to also be affected by depressed energy prices. Nevertheless,
following countries will be opened up; Germany, Italy, Austria, Greece,         healthy fiscal and monetary stimulus across the region should soften the
Switzerland, Slovakia, Slovenia, Hungary, Liechtenstein, plus EU countries      downturn.
such as Croatia, Cyprus and Ireland.
                                                                                Sound public finances means that Nordic countries should remain strong,
Iceland: Travel restrictions have eased travellers from the Schengen area       fiscally, despite large government spending to cushion their economies.
are welcome. From 1 July, passengers will need to pay ISK11,000 for a single    This is particularly true for Sweden, Denmark and Norway, while Finland,
test (ISK9,000 prepaid). Children born in 2005 or later are exempt from         although strong compared to other European countries, has more debt
testing and quarantine. For passengers outside the Schengen area travel         and other long term challenges.
advice is being re-evaluated and the following countries will now be exempt
from travel restrictions; Algeria, Australia, Canada, Georgia, Japan,           Denmark: The economy has contracted at the fastest pace since 2009.
Montenegro, Morocco, New Zealand, Rwanda, Serbia, South Korea,                  Even though many domestic restrictions are being lifted, some remain
Thailand, Tunisia, Uruguay and China. The list will be revised every 2 weeks.   which will hamper private consumption. Moreover, weak activity abroad
                                                                                will hurt exports. Nevertheless, strong fiscal stimulus will limit the
Aviation news:                                                                  contraction however a possible second wave poses more a risk. Analysts
SAS has announced flights to 20 destinations in Europe, mostly out of           see a contraction of 5% in 2020, which is down 0.9% from last month's
Copenhagen and have started flying to New York and Chicago (since 10            forecast, before growth of 4.3% in 2021.
June). They will have 40 out of their usual 290 routes back in July.            Sweden: The economy will contract this year as the pandemic
                                                                                extinguishes both domestic activity and foreign demand for exports.
However, substantial fiscal and monetary policy stimulus should soften       concern. Analysts currently see the economy contracting 7.4% in 2020,
the fall. Analysts see GDP falling 5.2% in 2020, which is down 0.3% from     which is down 0.2% from last month's forecast and expect the economy
last month's forecast, before growing 4.3% in 2021.                          to expand 4.4% in 2021.

Norway: The economy is set to contract sharply this year as household        Tourism outlook - Norway:
consumption shrinks amid a tightening of purse-strings due to the virus.
Slack demand for oil and gas, and falling domestic output will weigh on      A survey conducted by Visit Norway showed that 27% of Norwegians will
the external sector, while the pace of the rebound in global trade remains   wait to holiday abroad and 23% said they will not have a holiday this year.
                                                                             59% said they will travel in Norway and only 33% said they are already
the key risk. Analysts see total GDP contracting 4.9% in 2020, which is
down 0.8% from last month's forecast, before expanding 4.5% in 2021. In      planning their holiday. The general consensus is that Norwegians will
terms of mainland GDP, analysts see a contraction of 6.0% in 2020, which     simply wait and see where and when their holiday will be. 6 out 10 say
is down 0.4% from last month's projection, before an increase of 4.7% in     they will avoid attractions and sights where there are big crowds.
2021.                                                                        Approximately 50% are worried about travelling by plane, train or bus
                                                                             and more than 50% said they will avoid large cities.
Finland: Activity is set to contract sharply this year as private spending
shrinks and fixed investments falter amid heightened uncertainty. While
robust government spending is set to soften the downturn, the speed at
which economic activity returns remains a key downside risk to the
outlook. Analysts project GDP to contract 6.6% in 2020, which is down
1.1% from last month's forecast before an increase of 4.1% in 2021.

Iceland: The economy will decline sharply this year, partly due to the
collapse in tourism. However, fiscal and monetary support should help
prop up some activity. A very slow recovery in visitor numbers is a key
Italy by Martinengo & Partners, Milan
General situation: Total cases; 242,000, dead 34,861 (6 July). There are      Key measures:
few new cases and some regions have no new cases at all. The COVID-19
                                                                              Temporary corporation tax freeze for companies with annual turnover
Weekly Monitoring Report dated 6 July concluded, infection control has
been effective but attention must remain high. Italy has the 4th highest      less than €250 million and non repayable grants up to €40,000 to small
number of cases and was the first country hit by the virus in Europe. It      businesses. Government can intervene and recapitalize struggling
                                                                              companies in line with new EU state aid rules allowing public capital
started on 21st February in Codogno (Lombardy) which was the first "red
area" to be totally closed down and this region has the most cases.           injections. €25.6 billion to extend unemployment benefits, more than €3
                                                                              billion for the health care system, €1.4 billion for universities/research,
Travel restrictions:                                                          and more than €1 billion for agriculture.

From 8 March – 3 May the whole of Italy was locked down but since then        So-called "emergency income" of up to €800 for low-income families.
there has been a step by step reopening of all business activity. Starting
from 3 June it has been possible to travel through the country and foreign    €2 billion to help businesses adapt their activities to meet new social
tourists can visit Italy.                                                     distancing requirements, particularly in the tourism sector.

Economy:                                                                      Residence permits to migrants working in the agriculture and
                                                                              housekeeping sectors.
The Italian government has finally approved a €55 billion stimulus
package which includes a mix of grants and tax breaks to help firms ride
out the downturn. It also offers help to families, including subsidies for
childcare and incentives to boost the ravaged tourism sector. The political
complications and general difficulties in finding this mountain of
resources took many weeks. Rome has forecast that the economy will
contract by at least 8% this year.
The Italian Green Deal:                                                       From the very beginning of the crisis, the Italian business world was able
                                                                              to seize opportunities, not only by continuing to produce, work and
Italy may also have access to a grant of €81.8 billion and €90.9 billion in
                                                                              ensure that the country could keep moving but by implementing
loans at very low rates. To access these funds, a National Reform and         innovative solutions that may end up to be long-lasting. The Italy's
Public Investment Plan will have to be presented by October. The              capacity to adapt and react is a feature of its excellent productive and
commission proposal foresees that the use of grants and loans from the
                                                                              flexibility, and in some ways has been born from the creativity that
recovery fund should be aimed at pursuing the green deal as a strategy
                                                                              characterised the country since the days of Leonardo and the
for Europe's economic growth, capable not only of addressing the              Renaissance. Examples include reduced mobility of goods and people,
emergency, but also of ensuring a future for the next generation. The         substantial alterations to work and social life, social distancing, shielding,
resources of the recovery fund should be used to implement a number of
                                                                              alternative distribution, remote working and virtual meetings, advanced
challenging measures. The first measures aim to reach targets to reduce       services, stock service, customization and many other innovative
greenhouse gases by 2030 and require significant investment in energy
                                                                              solutions.
transition, energy efficiency and savings, the development of renewable
energy, hydrogen and carbon capture and sequestration technologies.           Italy is a land of business excellence, the home of luxury, food and wine
Important changes are also required in urban mobility systems, namely         culture, Italian style, art and design. All these spheres have helped breed
sharing, low impact vehicles and electrification. Strategies should also      innovation and flexibility through the emergency. This paradigm shift
include urban regeneration projects including climate mitigation and          could be the basis for future opportunities and a "New Italian
adaptation of green infrastructure. The European recovery fund is a           Renaissance."
unique opportunity for Italy.
                                                                              Tourism outlook:
Post lockdown challenges:
                                                                              According to an ASTOI (tour operator association) and the Federturismo
Every crisis conceals opportunity: the Italian business world has             (Association of Tourism Enterprises) survey, Italians are choosing both
responded to the emergency and come up with innovative solutions.             beach and mountains for their 2020 holidays. The most requested
Innovation and flexibility have always been hallmarks of Italian              domestic destinations are Sicily and Sardinia, plus Trentino Alto Adige
excellence: luxury goods, food and wine, Italian style, art and design. The   (Südtyrol) and Aosta Valley; foreign destinations proving most popular
ingenuity and creativity that have characterised Italy since the time of      are Greece, Egypt and Spain.
Leonardo, could now give life to a "New Italian Renaissance."
United Kingdom by Four Communications, London
General situation: Total cases; 285,000, deaths; 44,220 (6 July). The key       arriving from a country without a travel corridor, 14 day self-isolation is
challenge faced at present is restarting travel operations, however once        required. This applies to all travel to England by train, ferry, coach and air,
these are established capacity can gradually build for the future. With         or any other route. The list of countries with travel corridors is constantly
the UK easing Covid-19 restrictions each week, there has been an                being reviewed. There are currently 59 countries with travel corridors and
upswing in search demand across flights and holiday travel options and as       the focus is on Europe, island nations and countries in Asia. The US,
the UK market continues its recovery in terms of travel interest, lockdown      Canada, Sweden, Portugal, Russia, much of Central and South America as
content consumption and pent up demand has manifested in increased              well as many countries in Africa and the Middle East, are not on the list.
searches (source: Four Communications search term analysis on flight and
holiday options looking at average Google interest 1 Jan – 7 June 2020).        Arrivals into Scotland, Wales and Northern Ireland are yet to decide
                                                                                whether to waive their current requirement of 14 day quarantine on
Economy:                                                                        arrival.

The Bank of England has produced a detailed report on the UK economy            Europe will be a test bed for travel in the coming summer months as
and its main "scenario" says GDP would this year shrink by 14%. But             countries set up travel agreements and consumers start to travel.
crucially the Bank of England says the economy will pick up quickly at the      Transport infrastructure, airports, airlines, ground providers,
end of the year and grow 15% in 2021.                                           accommodation providers and the hospitality industry will all be tested,
                                                                                but it is this movement of people which will help the industry develop
Travel restrictions:                                                            robust procedures and build trust with consumers.
UK Government advice is still against all but essential international travel,
                                                                                Refunds: This is one of the biggest issues facing the UK travel
however in England from 10 July, countries where travel corridors are
                                                                                industry. Customers who have had their holidays cancelled due to the
established will be exempt from the advice. If arriving from a country          virus are legally entitled to cash refunds but have been subject to long
where a travel corridor exists, self-isolation will not be required, as long
                                                                                waits, while voucher credits have been made much more easily available.
as this is the only place which has been visited in the previous 14 days. If
Consumer behaviour:                                                             Travel news:

As countries and the industry establish joint protocol, the travel trade are    Most airlines have maintained skeleton services through the pandemic.
indicating that most new bookings are for 2021. Sky Scanner recently            June and July will see operations increase (subject to change):
conducted research with 2,000 British consumers and found that
consumers want to see the industry operating safely but they want               British Airways: A meaningful return to service is planned for July,
reassurance and trust established, before they book. It is likely that travel   depending on quarantine restrictions being eased
in July and August will focus on domestic and European travel when air          Virgin Atlantic: Services will restart on 20 July. Additional services in
bridges are agreed. With logistics and operations being tested over the         August
summer, consumers will then have confidence to book from September –
albeit without any major Covid-19 flare ups. Destinations that are              Easyjet: Domestic flights restart from 15 June. International from July
performing are those that are recognised and trusted; interest in Rome is       with the bulk of services being reintroduced from August
recovering, Tenerife is seeing an uptake, and searches for holidays in the
                                                                                Jet2: Services are due to restart mid July
US and South Africa are increasing.
                                                                                Ryanair: Services will restart on 01 July
It is likely that consumers will feel safer booking a holiday (package) than
booking independently as this gives some form of protection if another          Tourism outlook:
outbreak occurs. News International reported the below travel term
searches peaked from 1-7 June. It can be seen that there is wide                Two thirds of Brits who travelled abroad last year will travel again when
divergence in searches with a mix of domestic, short and long haul              restrictions are lifted – this is more than any other market studied(source:
searches. An underlying trend is a move to premium/aspirational travel:         Oliver Wyman Management Consultancy, published in Travel Weekly).
                                                                                This supports past experience where the UK market has been quick to
Villas for Winter (+400%) - Romantic Breaks UK (+350%) - Luxury Escapes         recover. Although this crisis is like no other and there may still be second
(+350%) - Travel Corridor (+200%) - Quarantine Rules UK Travel (+170%)
                                                                                spikes, the resilience of the UK market in a crisis, is a good barometer in
 St Ives Holiday (+130%)
                                                                                establishing global marketing strategies.
CHINA by Travel Link, Beijing
General situation: Total cases; 85,306, total deaths 4,634 (6 July).           February the Ministry of Culture and Tourism has pledged to temporarily
                                                                               refund 80% of travel service quality guarantee deposits to travel
Travel restrictions:
                                                                               companies.
The China Civil Aviation Administration (CAAC) has announced new               Travel news:
arrangements for international flights flying into China. Foreign airlines
can apply for 1 flight per week to a Chinese city and an incentive measure     'Fast Lane' between China & Singapore: this would facilitate essential
and a Circuit Breaker measure will also be in place for these airlines.        travel for business and official purposes and may be in place by late June.
                                                                               The arrangement would first apply to travel between 6 Chinese provinces
Incentive measure: if no passengers test positive for 3 consecutive weeks      namely Shanghai, Tianjin, Chongqing, Guangdong, Jiangsu and Zhejiang,
on a single flight route, the airline can apply to increase the frequency of
                                                                               and Singapore. The arrangement could gradually expand to include other
that route from 1 per week to 2 per week.                                      provinces, and an increase in air links is also being considered.
Circuit Breaker measure: if 5 passengers on the same flight test positive      Marriott Hotels: Marriott has reopened all its hotels in China and the
after landing, that airline's flight on this route will be suspended for a     group says it has seen a recovery in business travel. The world's third
week; if 10 test positive then the suspension will last for 4 weeks. After     largest hotel chain has 350 outlets across China and says that the
the suspension the airline can revert to operating 1 flight on 1 air route     occupancy rate is now at 40%. Marriott chief executive Arne Sorenson
per week.                                                                      said the occupancy rates at its Chinese hotels had been as low as 7% in
Refunds: since 24 January, all travel companies have suspended sales of        late January when China was at its peak. Other international hotel brands
package tours. All travel companies have been instructed to deal               including Hilton and InterContinental hotels have enjoyed month-on-
favourably with customer refunds or itinerary adjustments. Since 5             month increases of over 65%.
China's domestic travel breaks 50% barrier: ForwardKeys, the travel           compared to the same period in April meaning that family-friendly hotels
analytics company, has revealed that domestic air travel in China, has        have become the first to achieve the same occupancy rates as the
now reached more than 50% of the volume achieved this time last year,         previous year. Fliggy also found that the top 8 source markets of family
based on issued air tickets.                                                  hotel bookings were: Shanghai, Beijing, Hangzhou, Shenzhen, Chengdu,
                                                                              Nanjing and Suzhou, and parents from these cities are willing to spend
There was a significant uptake in last-minute domestic flight bookings in     more on their hotel booking. The most popular experience for family
China between 11 - 21 May. During this period, the lead time between
                                                                              travellers were park/zoo passes which have seen significant increases
ticketing and travel shortened dramatically; 72% of flight tickets were       month on month.
issued within 4 days of the travel date, compared with 51% at the
equivalent point in 2019. ForwardKeys believes that this phenomenon is        There are nearly 300 million children under 14 yrs so China is one of the
significantly influenced by students returning to university, as the timing   biggest source markets for family travel. Although Chinese consumers
coincides with universities reopening – a milestone that is expected to       cannot travel overseas yet, this insight from Fliggy could be important for
stimulate Chinese consumers to travel more.                                   overseas destinations and industry stakeholders in the future.

Family booking behaviour: Children's Day was on 1st June. Fliggy.com, the     Real time visitation checks: Local governments in Beijing and Shanghai
leading OTA in China, recently released their statistics and findings about   now provide real-time visitation services so tourists can learn in advance
family travel during the Children's Day holiday. May bookings for family-     if how an attraction is adopting social distancing measures, before they
friendly hotels on Children's Day soared and enjoyed a growth of 1,000%       visit.
AUSTRALIA by PEPR Agency, Sydney
General situation: Australia: Total cases; 8,586, deaths 106. New             Travel restrictions:
Zealand: Total cases; 1,533, deaths 22 (6 July).
                                                                              In Australia, the NSW Government confirmed regional travel in the state
Economy:                                                                      from 1 June. The WA Government is standing firm on its regional border
                                                                              closures in the face of growing calls from the opposition to lift them
With more than five million workers benefiting from the government's          immediately. Regional Queenslanders have taken to social media to back
JobKeeper scheme, at least one in five of these Australians will find         Premier Annastacia Palaszczuk's stand against opening the state's borders
themselves unemployed when the scheme ends (Source economist John             until at least September. More than 36,000 votes were cast in Facebook
Quiggin). Many businesses that employ many people will remain                 polls run by ABC bureaus across the state, with 64% voting against easing
fundamentally impaired, for a very long time. If corporate Australia is
                                                                              the restrictions any sooner. The Gold Coast is the only region where
reinstated on schedule at the end of September, a solvency crisis will play   voters want the borders to open sooner.
out. In New Zealand the PM Jacinda Ardern has suggested a 4 day week
and other flexible working options to boost tourism and help employees        Tourism news:
address work/life balance. These comments have excited New Zealanders
who are questioning whether seismic change will result from the               Sydney hotel revenue plunged over 80% in April compared to April 2019,
pandemic, or whether life will return to normal.                              according to analysts STR. With the COVID-19 ban on travel in effect for
                                                                              the whole month, all capital city hotels suffered massive drops in both
Refunds: this subject was brought to a head when the government               occupancy levels and average daily rates. Destination NSW has launched
threatened legal action against Flight Centre who charged consumers           a tourism recovery campaign that highlights the landscapes and activities
hefty cancellation fees for trips disrupted by the virus. Their subsequent    available to travellers. It is a continuation from a February campaign in
capitulation was a victory for consumers but damaging for the long            response to the bushfire crisis. Strength of Australia's domestic tourism
established brand.                                                            market could end up characterising the country's hotel sector during
                                                                              COVID-19, according to the CBRE.
Aviation news:                                                                 Media news:

Virgin Australia administrators Deloitte have appointed US venture capital     In the last 18 months more than 150 newsrooms around Australia have
firm Bain International as the successful tenderer for the ownership of        closed down. The media union says regional media is the glue that holds
Australia's second major carrier. Major airlines around the globe have         regional communities together. Experts warn important community
announced scores of passenger flights reopening in time for Europe's           stories will never be told if the industry's decline continues. Bauer Media
summer, but experts say there may not be enough demand to make their           has sold their Australian stable of magazines, acquired in 2012 for
services viable.                                                               AUD500 million, in June 2020 at an estimated sale price of AUD40 - 50
                                                                               million.
Qatar Airways is returning to Brisbane, with the Oneworld airline
scheduling three flights per week since May 20 it continues to bring           Testing & vaccine:
Australians home during the coronavirus pandemic.
                                                                               The chief executive of the US company running the first US COVID-19
Qantas has quietly launched its first marketing campaign in anticipation       vaccine trial to show positive results said he could not have expected
of the return of recreational interstate flights in July. The Qantas CEO has   better data. Moderna, a Boston-based company, announced the interim
announced that international flights by the national carrier will not          results from its early-stage trial and reported its potential vaccine
resume until July 2021. 6,000 staff has been made redundant.                   boosted the immune system to the same or higher levels as patients who
                                                                               had recovered from the disease. Australian clinical trials specialist
The mandatory 14-day hotel quarantine will remain in place for all
                                                                               Nucleus Network is partnering with US-based biotechnology company
inbound passengers into Australia, to be paid for by the traveller in an       Novavax aiming to begin Phase One testing of the NVX-CoV2373 vaccine;
increasing number of States.
                                                                               this clinical trial will be the first of its kind in the Southern Hemisphere,
Air New Zealand is set to give the aviation world a lesson in "getting back    with 131 people in Brisbane and Melbourne set to be injected with a
to business" in the skies as it moves from operating 8% to 20% of its          potential vaccine.
domestic fleet capacity. Air New Zealand has announced staffing cuts
affecting all routes meaning more than 1300 workers will lose their jobs.
The announcement means that long- and mid-haul workers will lose 950
jobs, out of 1600. For domestic crew, 300 workers will be made
redundant.
LATAM by Berry Whale, San Jose
General situation: Brazil: Total cases; 1.6 million, deaths 64,900. Mexico:
Total cases; 257,000, deaths, 30,639. Ecuador: Total cases; 61,958,
deaths, 4,781. Chile: Total cases; 296,000, deaths, 6,308. Argentina: Total   Government action:
cases; 77,802, deaths 1,507. Dominican Republic: Total cases; 37,425,         Argentina: Government legislation prohibits employers from laying off
deaths 794 (6 July). The impact in Latin America has been extensive           staff for 60 days to prevent job losses because it could create a "time
however many counties are trying to revive their economies by ending          bomb" leading to eventual spikes in unemployment.
quarantine measures on essential activities, and trying to establish a
"new normal". Some citizens however still prefer to stay at home.             Brazil: President Jair Bolsonaro has repeatedly downsized the severity of
                                                                              COVID-19, referring to it as "the flu" and refusing to go into detail about
Economy:                                                                      death tolls and plans. He has encouraged people to continue life as
                                                                              normal without taking the virus into consideration. The number of cases
The Economic Commission for Latin America and the Caribbean (ECLAC),
                                                                              has significantly increased.
calculate that the average growth in Latin America will fall 1.8 per cent.
Other projections are more pessimistic. Goldman Sachs anticipates a 3.8       Chile: In April the government granted company's in the tourism industry,
per cent contraction and the Economist Intelligence Unit forecasts a          access to the SERCOTEC programme (Servicio de Cooperación Técnica)
decline of 4.8 per cent. Around US$2 billion is being deployed across LAC     which supports the development of small-to-medium sized businesses.
to minimize loss of life, strengthen health systems and disease
surveillance, mitigate economic impact, and work with partners and the        Colombia: The government has announced a 250-billion-peso (US$62
private sector to address supply chain issues and delivery. Over the next     million) credit line especially for tourism and aviation industries, aimed at
15 months, the World Bank's assistance to developing countries will reach     maintaining liquidity in the sector. For the rest of the year there will be
US$160 billion. Six specific projects have already been approved in           an exemption of VAT on all hotel and tourism services.
Argentina, Ecuador, Paraguay, Haiti, El Salvador, Honduras, Bolivia and
Uruguay.
Costa Rica: Legislation has included a four-month extended tax break for   Republic and Uruguay; Dominican Republic will lose 2.3% of their GDP
companies in the sector to reduce the possibility of job losses or         and Uruguay 1%. Cuba, Bolivia and Peru have also been greatly affected
bankruptcy.                                                                while Argentina, Brazil and Paraguay are expected to be the least
                                                                           affected. More than 6 million tourism jobs are threatened in LATAM.
Dominican Republic: The government are working towards finding a           Mexico has 2.3 million workers in the tourism sector, followed by Brazil
solution by keeping the citizens informed and coordinating with local      and Argentina with 1.3 and 1.0 million, respectively. In the case of the
authorities. A fund has also been created to help businesses in need.
                                                                           Dominican Republic and Cuba, threatened jobs total 337,000 and
Mexico: The government restarted essential activities on 1 June and are    273,000, respectively. Countries have started to receive international
trying to slowly reactivate all economic activity. There has also been a   flights and this will increase in July. Mexico and parts of Brazil are
campaign to tell citizens to continue at home unless necessary. The        reopening after lock down. Hotels and other tourism providers are
number of cases has significantly increased since 1 June.                  starting to fit their products into the new context.

Uruguay: The government has managed to deaths and infections down.         Tourism outlook:
They closed 75% of shopping centres and theatres, and 79% of parks and     It is expected that the recovery of tourism will be slow with recovery
beaches.                                                                   forecast during the second trimester of 2021. Even if borders open,
Effect on tourism:                                                         foreigners may still be afraid to travel however it is expected that in 2021,
                                                                           the resumption of urban and business-orientated hotels is likely to be
Governments have imposed strict curfews, travel restrictions and           strong. There will be huge opportunities for domestic tourism as people
mandatory lockdowns and in many place, tourism and the hospitality         prefer to travel within their own country. Currently in Mexico residents
industry have stopped completely; sectors which many countries in Latin    have started to look online at vacation destinations in Puerto Vallarta and
America rely upon. The countries that have suffered most are Dominican     Cancún for next year. This brings some hope in an uncertain landscape.
Thank you very much for your interest in the global travel markets.

              If you have further questions please visit our website www.pangaeanetwork.com or email us;
                 enquiries@pangaenetwork.com. It would be a pleasure to give you more market insights.

Pangaea is an international travel public relations and representation network, established to meet the tourism marketing
                        needs of clients who require integrated global or regional representation.

Our services range from international travel PR, destination marketing and crisis management to events, digital marketing
  and trade representation. Our clients include the most influential and innovative travel brands in the world including
     tourist boards, airlines, hotels, cruise companies, travel agencies, exhibitions, ski companies and tour operators.

                                          If we can help you, just let us know.