Digital radio switchover: Consumer research to inform the cost benefit analysis - Report for the Department for Culture Media and Sport
Page content transcription
If your browser does not render page correctly, please read the page content below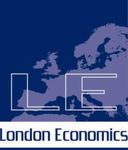 Digital radio switchover: Consumer research to
                inform the cost benefit analysis
  Report for the Department for Culture Media and Sport

                                                Prepared by

                 London Economics in association with YouGov

                                                  April 2011
About London Economics
London Economics is one of Europe's leading specialist economics and policy consultancies and has its head
office in London. We also have offices in Brussels, Dublin, Cardiff and Budapest, and associated offices in
Paris and Valletta.

We advise clients in both the public and private sectors on economic and financial analysis, policy
development and evaluation, business strategy, and regulatory and competition policy. Our consultants are
highly-qualified economists with experience in applying a wide variety of analytical techniques to assist our
work, including cost-benefit analysis, multi-criteria analysis, policy simulation, scenario building, statistical
analysis and mathematical modelling. We are also experienced in using a wide range of data collection
techniques including literature reviews, survey questionnaires, interviews and focus groups.

Head Office: 11-15 Betterton Street, London, WC2H 9BP, United Kingdom.
w: www.londecon.co.uk         e: info@londecon.co.uk
t: +44 (0)20 7866 8185        f: +44 (0)20 7866 8186

Wherever possible London Economics uses paper sourced from sustainably managed forests using production processes
that meet the EU eco-label requirements.

Copyright © 2010 London Economics. Except for the quotation of short passages for the purposes of criticism or review,
no part of this document may be reproduced without permission.
Contents                                                                                   Page

Glossary                                                                                     iv
Executive summary                                                                            v
1 Background and introduction                                                                1
   1.1     Background                                                                        1
   1.2     Aims of the current project                                                       1
   1.3     Overview of research methodology                                                  2

2 Consumers' radio ownership, listening habits and attitudes towards digital radio           5
   2.1     Radio ownership                                                                   5
   2.2     Listening habits                                                                  7
   2.3     In-car radio listening                                                           11
   2.4     Attitudes towards digital radio                                                  13

3 Willingness-to-pay for attributes of digital radio                                        20
   3.1     What is willingness-to-pay?                                                      20
   3.2     Attributes of digital radio                                                      20
   3.3     Average WTP                                                                      23
   3.4     Willingness-to-pay among key demographic groups                                  24
   3.5     Observed willingness-to-pay                                                      26

4 Disposal habits and costs of disposal                                                     27
   4.1     Disposal habits and attitudes towards disposal                                   27
   4.2     Disposal cost modelling                                                          28

5 Conclusions                                                                               37
6 Further Research                                                                          40
   6.1     Research dedicated to the impact of the switchover on vulnerable consumers       40
   6.2     Refining the parameters in the disposal cost modelling                           40
   6.3     Complementary face-to-face survey                                                40
   6.4     Observed willingness-to-pay                                                      40

References                                                                                  41
Annex 1       Details of survey samples, methodologies                                      42
Annex 2       Questionnaires                                                                44
Annex 3       Willingness-to-pay technical annex                                            58
Annex 4       Details of disposal cost calculations                                         60

         London Economics
         Digital radio switchover: Consumer research to inform the cost benefit analysis          i
Tables, Figures & boxes                                                                                          Page

Table 1:    Attribute descriptions used in the choice experiment                                                   ix
Table 2:    WTP for the attributes of digital radio (£)                                                            xi
Table 3:    Number of radios disposed of through different channels                                               xiii
Table 4:    Total disposal costs by stakeholder group                                                             xiii
Table 5:    Radio ownership                                                                                         7
Table 6:    How likely people are to buy a digital radio in the next year?                                          9
Table 7:    Listening habits                                                                                       10
Table 8:    In-car radio listening                                                                                 12
Table 9:    Consumer perceptions of digital radio (percentage of respondents)                                      16
Table 10:   Consumer perceptions of digital radio by age band                                                      17
Table 11:   Likelihood that consumers will get a digital radio in the next year (% of respondents)                 18
Table 12:   Share who are likely to buy a digital radio in the next year and opinions on digital radio             19
Table 13:   Attribute descriptions used in the choice experiment                                                   23
Table 14:   WTP for the attributes of digital radio (£)                                                            24
Table 15:   WTP for the attributes of digital radio by age group (£)                                               24
Table 16:   WTP for the attributes of digital radio by gender (£)                                                  25
Table 17:   WTP for the attributes of digital radio by socio-economic group (£)                                    25
Table 18:   WTP for the attributes of digital radio by type of region (£)                                          25
Table 19:   WTP for the attributes of digital radio by ethnicity (£)                                               26
Table 20:   Recycling site visits                                                                                  28
Table 21:   Consumer attitudes towards disposal                                                                    28
Table 22:   Number of radios disposed of through different channels                                                29
Table 23:   Disposal costs for consumers                                                                           32
Table 24:   Disposal costs for Local Authorities                                                                   33
Table 25:   Phase 2 DTS fees for existing members rejoining the scheme                                             34
Table 26:   Disposal costs for retailers                                                                           36
Table 27:   Disposal costs for producers                                                                           36
Table 28:   Groups classed as unwilling to swtich to digital radio                                                 39
Table 29:   Unweighted online survey sample breakdown against national population statistics                       42
Table 30:   Online survey sample breakdown (other demographics)                                                    43
Table 32:   Attributes included in the chocie experiment                                                           58
Table 33:   Parameters used in the model of disposal costs for conumers                                            61
Table 34:   Parameters used in the model of disposal costs for Local Authorities                                   63
Table 35:   Parameters used in the model of disposal costs for retailers                                           65
Table 36:   Parameters used in the model of disposal costs for producers                                           66

Figure 1:   Consumer dispoal habits                                                                                xii
Figure 2:   Reasons given for having and not having DAB radios in cars (% of respondents)                          13
Figure 3:   Factors that prompted people to buy a digital radio (% of respondents)                                 14
Figure 4:   Factors that prevented people from buying a digital radio (% of respondents that listed
            the factor)                                                                                            15

                                                                                           London Economics
ii                             Digital radio switchover: Consumer research to inform the cost benefit analysis
Tables, Figures & Boxes                                                                    Page

Figure 5:    Consumer disposal habits                                                      27

Box 1:       Example choice card                                                           23
Box 2:       Cost modelling approach - Costs to consumers                                  31
Box 3:       Cost modelling approach - Costs to Local Authorities                          33
Box 4:       Cost modelling approach - Costs to retailers                                  35
Box 5:       Cost modelling approach - Producers                                           36

         London Economics
         Digital radio switchover: Consumer research to inform the cost benefit analysis    iii
Glossary

                                             Glossary

Terminology abbreviations
CBA        Cost benefit analysis
EEE        Electrical and electronic equipment
RNIB       Royal National Institute of Blind People
WEEE       Waste electrical and electronic equipment
WTP        Willingness-to-pay

                                                                                    London Economics
iv                      Digital radio switchover: Consumer research to inform the cost benefit analysis
Executive summary

                                                Executive summary

Background and aims of the project

Government launched the Digital Radio Action Plan in July 2010, which set out the process for
allowing Ministers to make a well-informed decision on a Digital Radio Switchover. Government
has stated that a decision on switchover would be triggered once 50% of all radio listening is
digital; national DAB coverage is comparable to FM; and local DAB reaches 90% of the population
and all major roads.

A key element of the Action Plan process is the development of an Impact Assessment of a radio
switchover, including a Cost Benefit Analysis. Recent studies1 have identified that before such an
assessment is made further evidence is required on consumers' attitudes and behaviour towards
radio and, in particular, consumers' willingness-to-pay (WTP) for digital radio.

The present study aims to provide the quantitative and qualitative evidence that can be used to
inform the Government's cost-benefit analysis of the digital radio switchover policy. To that end,
the aims of the project are to:

             Explore consumers' behaviour and attitudes towards radio, since it is essential to the
              switchover-decision process that Government has a clear understanding of consumers'
              radio ownership, listening habits and attitudes towards digital radio.
             Measure consumers' WTP for the attributes of digital radio in order to address the
              information gap identified by previous reports, and provide evidence to inform
              Government on the consumer benefits of digital radio.
             Model the costs of disposal of obsolete radios following the switchover, covering the
              costs to consumers, retailers and producers of radios and Local Authorities, in order to
              inform the Government's cost-benefit analysis.

Overview of research methodology

Data and information for the study was collected using three different fieldwork techniques: an
online consumer survey; focus groups; and face-to-face interviews.

Online consumer survey

The online survey was administered by YouGov and included: questions intended to elicit
consumers' WTP for the attributes of digital radio (via a choice experiment); questions on
consumers' behaviour and attitudes towards radio; and questions on consumers' attitudes
towards the disposal of unwanted radios. The sampling approach used was to apply stratified
random sampling to the YouGov research panel of over 315,000 UK adults. The online survey was
answered by 5,099 respondents in total.

1
    See PricewaterhouseCoopers (2009) "Cost Benefit Analysis of Digital Radio Migration", and Consumer Expert Group (2010), "Digital
      Radio Switchover – what is in it for consumers?"

            London Economics
            Digital radio switchover: Consumer research to inform the cost benefit analysis                                       v
Executive summary

Focus groups

Two sets of focus groups were undertaken for the study. The first set was undertaken early in the
project in order to inform the language and content of the WTP choice experiment. They were run
online with eight participants per group and included digital radio owners (in one group) and non-
digital radio owners (in the other group). The second set comprised of four different focus groups,
each involving particular types of participants:

        pensioners aged 70 or over;
        analogue listeners with strong intention to purchase a digital radio;
        analogue listeners without intention to purchase a digital radio; and
        rural listeners (including a mix of digital radio converts and non-converts).

These four focus groups were done face-to-face and undertaken in order to ensure that the study
acquires an in-depth understanding of consumer attitudes and behaviour towards radio and to
validate findings of the online survey, and to ensure that the views of these important groups are
included in the evidence base.

Face-to-face interviews

Face-to-face interviews were undertaken with 100 pensioners covering the same topics as the
online survey, with a representative split between single person and joint households. These were
conducted specifically to ensure that the views of this particular vulnerable group were fully
covered by the fieldwork. In addition, in order to ensure that the views of another particular
vulnerable group were captured during the fieldwork, five face-to-face in-depth interviews were
undertaken with blind radio listeners.

Willingness-to-pay choice experiment

In order to assess consumers' WTP for the attributes of digital radio, a consumer choice
experiment was conducted. Survey respondents were asked to choose between two bundles of
attributes relating to aspects of their radio listening experience. For each choice, one bundle
contained a single digital attribute alongside two other analogue attributes, whilst the other
bundle contained only the corresponding analogue attributes. Each bundle also carried an
associated cost.

The answers to these survey questions provide data indicating whether, given the difference in
associated prices, consumers would generally choose bundles with a particular digital attribute
ahead of bundles with the corresponding analogue attribute. The data was then used to assess
consumers' WTP by econometrically estimating a binary choice model.

Assessment of disposal costs

The assessment of the costs of disposing of obsolete radios following the switchover is based on
survey information regarding consumers' disposal habits and data from government and industry.
The costs to several different stakeholder groups were modelled, including: consumers, retailers,
producers, and Local Authorities.

                                                                                      London Economics
vi                        Digital radio switchover: Consumer research to inform the cost benefit analysis
Executive summary

Consumers' radio ownership, listening habits and attitudes towards digital radio

Radio ownership

Radio ownership and take-up of digital radio are important indicators of how close consumers are
to being ready for a digital switchover. According to the online survey results just over half of
survey respondents own a digital radio, although this is still well below the share who own an
analogue radio (which stands at 79%).

However, the extent of digital radio ownership varies between different groups. In particular,
those in the working class and lowest grade socio-economic groups (i.e. National Readership
Survey groups D and E)2 and those under the age of 30 are less likely to own a digital radio.
Conversely, over 60% of those in the middle and upper middle class socio-economic groups own a
digital radio.

The fact that the survey was conducted on-line may be a factor in the higher-than-expected
percentage of households owning a digital radio set. However, it is consistent with other research
which shows that take-up of digital radio amongst internet users is higher than average.

Listening habits

According to the survey data, average radio listening time across all consumers is just over 10
hours per week and, excluding in-car listening, consumers most commonly listen using an
analogue radio set, followed by a digital radio set and then the internet. Around a quarter of
consumers listen to four or more stations (including analogue and digital stations) at least once a
month, whereas just under a third listens to stations which are only broadcast on digital.

The online survey and the focus group with those over 70 suggest that young listeners are more
likely to listen on the internet and less likely to listen using an analogue radio set, whereas older
listeners tend to use an analogue radio. Young listeners also tend to listen less in terms of hours,
but listen to more digital-only stations.

The interviews and focus groups found interesting differences between the listening habits of
different vulnerable groups: many pensioners listen using an analogue radio, whereas blind
consumers were often found to listen to a digital radio.

In-car radio listening

The survey shows that, across all consumers, 67% listen to radio in a car or van, although this share
is noticeably higher among those living in rural areas. Fourteen percent of those who have a car
have digital radio in their car, and in most cases the digital radio came already installed in the car
when they bought it. Of those who don't have in-car digital radios, in just over 14% of cases this is
because they are too expensive.

2
    The socio-economic groups refer to the National Readership Survey social grades: A (upper middle), B (middle), C1 (lower middle), C2
      (skilled working), D (working), E (lowest). These are defined as: A: Higher managerial, administrative or professional. B:
      Intermediate managerial, administrative or professional. C1: Supervisory or clerical and junior managerial, administrative or
      professional. C2: Skilled manual workers. D: Semi and unskilled manual workers. E: Casual or lowest grade workers, pensioners and
      others who depend on the welfare state for their income.

            London Economics
            Digital radio switchover: Consumer research to inform the cost benefit analysis                                          vii
Executive summary

Why consumers buy digital radios

Every strand of fieldwork (including the online survey, interviews and focus groups) found that the
most common reason for getting a digital radio was that they have clear and high sound quality.
This finding supports the WTP analysis which established through a choice experiment that, of all
the attributes of digital radio, clear sound free of interference is the one for which consumers will
pay the most (see below).

The second most common reason for getting a digital radio was the wide choice of stations, and
this finding also supports the WTP analysis which found consumers have a positive WTP for having
a greater number of stations and more speciality stations.

Conversely, the most common reason for not buying a digital radio was that consumers are happy
with the existing analogue service. Both the online survey and focus groups with analogue radio
listeners yielded such an observation. Pensioners were especially likely to say that they are happy
with their current analogue radio.

Attitudes of digital radio owners vs. non-digital radio owners

Most of those who do not currently own a digital radio are of the view that digital radio provides
benefits in terms of more stations of interest, clear sound, ease of tuning, useful functions and
reduced energy consumption, but a high proportion of these consumers also believe that digital
radio is too expensive at present.

Those who do own digital radios also generally agree that they provide a range of benefits, but the
major difference is that fewer of these consumers perceive digital radio to be too expensive.

Digital radio take-up in the future

Since take-up of digital radio is a key criterion in the switchover decision, it is useful to assess the
likelihood that consumers who do not currently have a digital radio will get one in the future:
according to the survey around a fifth of survey respondents are likely to get a digital radio in the
next 12 months.

Those in their 50s and those living in town and fringe areas are most likely to get a digital radio
over the next year, and digital radio ownership among consumers not of white British origin could
be set to catch up with ownership levels among white British consumers. On the other hand, those
in working class socio-economic groups are less likely to get a digital radio in the next 12 months.

Willingness-to-pay for attributes of digital radio

The WTP analysis focussed on six attributes of digital radio relating to: how the radio is tuned,
information which is displayed on the radio, functionality (specifically pause/rewind of
broadcasts), the total number of stations available, number of speciality stations available, and
sound quality.

The attributes of digital radio were identified during the discussions in the initial focus groups,
where participants were asked talk about what they see as the characteristics of digital radio and
how they would describe these characteristics. The descriptions of the attributes of digital radio

                                                                                      London Economics
viii                      Digital radio switchover: Consumer research to inform the cost benefit analysis
Executive summary

and those of the corresponding attributes of analogue radio which were used in the choice
experiment are presented in Table 1.

Table 1: Attribute descriptions used in the choice experiment
                    Digital attributes                                             Analogue attributes
Tuning:
D1: "You can scroll through the names of all the available      A1: "The radio skips through all the available stations from
stations without hearing them and select the one you            one to the next, playing each one briefly, and you can stop
want to listen to from this list. If you wish to, you can re-   it at the one you want. Alternatively you can turn a dial to
order the list to suit you."                                    find reception manually."
Information display:
D2: "Information is continuously provided identifying the       A2: "The only information provided on the radio set is the
station you are listening to, what programme is on, and         identification of the station you are listening to."
what song is playing or who is being interviewed."
Functionality:
D3: "You can listen live, and pause / rewind broadcasts         A3: "You can only listen to live radio as it is broadcast."
using your radio set."
Number of stations:
D4: "You have a choice of 20 national stations and              A4: "You have a choice of 10 national stations and
between 5 to 40 local stations depending on your area."         between 5 to 25 local stations depending on your area."
Speciality stations:
D5: "You have a choice of around 20 to 30 specialty radio       A5: "You have a choice of around 5 to 10 specialty radio
stations, such as stations in different languages, ethnic       stations, such as stations in different languages, ethnic
stations, stations for different religions, and speciality      stations, stations for different religions, and speciality
entertainment, sports and music stations"                       entertainment, sports and music stations."
Sound:
D6: "You have clear sound and no background                     A6: "You may experience sound interference."
interference."

During the choice experiment, each respondent was asked to make eight choices in total. Each
time, respondents were asked to choose between two bundles of attributes, where one bundle
contained a single digital attribute alongside two analogue attributes, whereas the alternative
bundle contained the three corresponding analogue attributes. Every bundle also carried an
associated cost. The choices that were made can then be combined in an econometric model to
estimate consumers' WTP for each attribute of digital radio.

The analysis shows that, on average across all consumers, the WTP for each of the attributes of
digital radio ranges from £4.75 to £9.88 (Table 2). WTP is highest for the sound attribute, namely
that sound is clear with no background interference (D6), followed by the option to pause and
rewind broadcasts using the radio set (D3). On the other hand, WTP is lowest for the attribute of
additional speciality stations (D5).

The overall WTP for all the attributes stands, on average across all consumers, at £41.82
(calculated by summing the WTP figures for the individual attributes), although it should be noted
that this assumes that the level of the combined WTP for all the attributes together is not
significantly influenced by interactions between the attributes, the budget constraint facing
households is the same when valuing individual attributes and bundles of attributes, and the
weighting of each attribute is the same for all households.

         London Economics
         Digital radio switchover: Consumer research to inform the cost benefit analysis                                      ix
Executive summary

In practice, studies show that consumers tend to give a less high value to a bundle of specific
attributes than the sum of the values of the attributes included in the bundle.

Therefore, the sum of the WTP for the individual attributes is best viewed as providing a useful
upper-bound baseline measure of the combined WTP unless some the attributes are complements
which, in combination, attract a higher WTP than the sum of the WTPs of the attributes separately.
Since interactions between the attributes may influence the combined WTP in either direction, it is
sensible to include some sensitivity analysis around this measure when undertaking an impact
assessment and potentially, consider using a contingent valuation approach in a further survey
which would query households directly about their WTP for digital radio.

                                                                                     London Economics
x                        Digital radio switchover: Consumer research to inform the cost benefit analysis
Executive summary

Table 2: WTP for the attributes of digital radio (£)
                              D1:                D2:                D3:               D4:                D5:                D6:
                             Tuning         Information           Pause/          Number of           Speciality          Sound
                                               display            rewind           stations            stations
All consumers                 6.34              7.22               7.82               5.80              4.75               9.88
By age group:
18-29                         5.65              6.62               6.78               5.99              5.37              7.64
30-39                         6.74              7.41               7.55               6.49              5.95              8.76
40-49                         6.25              7.24               8.05               6.38              4.76              10.12
50-59                         6.71              7.28               8.27               5.66              3.97              11.25
60-69                         6.66              6.54               7.84               4.28              2.56              10.99
70+                           5.27              7.37               8.47               3.46              3.16              12.64
By gender:
Female                        5.40              6.94               7.55               5.05              4.05              9.68
Male                          7.28              7.53               8.11               6.59              5.48              10.10
By socio-economic group:
Upper middle          6.74                      6.41               7.61               4.77              4.08              9.42
Middle                6.75                      7.22               7.84               5.66              4.55              9.74
Lower middle          6.51                      7.21               7.49               6.32              5.23              9.13
Skilled working       5.55                      6.63               6.59               5.52              4.66              8.48
Working               5.25                      7.32               8.33               5.39              4.00              10.91
Lowest                5.70                      7.12               8.52               5.07              4.36              11.36
By region:
Rural                         6.94              7.59               9.32               5.38              4.37              12.41
Town/ fringe                  6.49              6.48               7.63               5.50              4.71              9.45
Urban                         6.20              7.22               7.62               5.87              4.78              9.61
By ethnicity:
Not white British             5.57              6.74               6.79               5.32              5.49              8.76
White British                 6.48              7.32               8.01               5.90              4.62              10.11
Note: 1. The socio-economic groups refer to the National Readership Survey social grades: A (upper middle), B (middle), C1 (lower
middle), C2 (skilled working), D (working), E (lowest). These are defined as: A: Higher managerial, administrative or professional. B:
Intermediate managerial, administrative or professional. C1: Supervisory or clerical and junior managerial, administrative or
professional. C2: Skilled manual workers. D: Semi and unskilled manual workers. E: Casual or lowest grade workers, pensioners and
others who depend on the welfare state for their income.
Source: London Economics calculations based on online survey data.

The analysis also shows that WTP varies between different groups of consumers. In particular:

           Older consumers have a higher WTP for the sound attribute of digital radio (D6) than
            younger consumers, but a lower WTP for additional stations (D4) and speciality stations
            (D5). WTP for the option to pause and rewind broadcasts using the radio set (D3)
            generally increases with the age of consumers.
           Men have a higher WTP for each of the attributes of digital radio, especially the tuning
            attribute (D1), additional stations (D4), and speciality stations (D5).

          London Economics
          Digital radio switchover: Consumer research to inform the cost benefit analysis                                           xi
Executive summary

             Rural consumers have higher WTP for the sound attribute of digital radio (D6) and also for
              the option to pause and rewind broadcasts using the radio set (D3).
             Speciality stations (D5) is the only attribute of digital radio for which consumers not of
              white British origin have a higher WTP than those of white British origin.

Disposal habits and costs of disposal

The online survey explored how consumers last disposed of a radio and how they think they will
dispose of obsolete radios after the switchover. In both cases, the most common method was
disposal at a recycling site (Figure 1). The second most common response was that consumers
would dispose of radios in the bin alongside their usual rubbish.

Figure 1: Consumer dispoal habits

                  60%                                                                                        57.0%

                  50%
                                                                                                          38.9%
                  40%

                  30%
                                                                                             17.9%
                  20%                                                                            14.0%
                                            12.6%                     12.6%      13.7%
                                                                                     11.6%
                                                                          9.3%
                  10%
                             3.2%2.3%           2.3%         3.5%
                                                         1.1%
                    0%
                              Sell it        Give to Take to store    Keep it    Donate to  Bin with Recycling site
                                          family/friend                           charity usual rubbish

                                        How they last disposed of a radio
                                        How they will dispose of obsolete radios post switchover

Note: The percentages in the chart exclude those who answered 'other', 'not sure' or 'can't remember' to questions 15) and 16) of the
survey (see Annex 2).
Source: Online survey.

The study combined the information on disposal habits from the consumer survey with data on
disposal costs provided by Government and industry in order to model the costs that would arise
from the disposal of analogue radios which would become obsolete after the digital switchover.
The costs arising for several different stakeholder groups were modelled, including consumers,
retailers of radios, producers of radios, and Local Authorities (LAs).

On the basis of the survey results, we estimate households own around 44.5 million analogue
radio sets.3 . We assume that, as a result of the switchover, all of these will be disposed of through
one of the nine methods listed in Table 3 below, and the shares of each different disposal method
(available from the survey) enable us to calculate the total number of radios disposed of through

3
    This figure does not include analogue radios in motor vehicles.

                                                                                                    London Economics
xii                                     Digital radio switchover: Consumer research to inform the cost benefit analysis
Executive summary

each channel. The numbers of radios causing costs for the different stakeholder groups are also
presented in the table.

Table 3: Number of radios disposed of through different channels
                                            Share of        Radios                Number of radios causing costs for:
                                             radios        disposed
                                                                          Consumers           LAs          Retailers       Producers
Disposal method:                            disposed        of (000s)        (000s)          (000s)          (000s)          (000s)
Bin with usual rubbish                             14%           6,215                 -        6,215               -                 -
Store at same time as purchase                      2%           1,036                55            -             259                 -
Store after purchase                                1%             518             518              -             129              -
Recycling site with an extra trip                   4%           1,813           1,813          1,813               -          1,813
Recycling site without an extra trip               53%          23,565               -              -               -         23,565
Keep it and store it away                           9%           4,143               -                -                -              -
Sell it                                             2%           1,036               -                -                -              -
Donate it to charity                               12%           5,179             363                -                -              -
Give it to family/friends                          2%            1,036               -              -               -              -
Total                                            100%           44,540           2,748          8,028             388         25,377

The analysis found that the costs to consumers are the largest, at around £5.1m, equivalent to
£1.844 for each radio causing disposal costs to consumers (Table 4). The second highest costs are
those to producers, at £2.8m, although these are only equivalent to 11p per radio causing disposal
costs.

The costs to local authorities and retailers are relatively low in comparison, at £647,000 and
£452,000 respectively, although, in the case of retailers, the costs per radio are larger at £1.16 per
radio causing disposal costs.

Table 4: Total disposal costs by stakeholder group
Stakeholder group                                  Total disposal costs (£000s)                     Disposal costs (£/radio)
Consumers                                                        5,069                                        1.84
Local Authorities                                                 647                                         0.08
Retailers                                                         452                                         1.16
Producers                                                        2,779                                        0.11

4
    This it calculated by dividing the total costs to consumers by the total number of radios causing costs for consumers from Table 3
       above.

            London Economics
            Digital radio switchover: Consumer research to inform the cost benefit analysis                                       xiii
Executive summary

Further research

Looking ahead, it would be useful to refine the research into the impact of the digital switchover
and the estimates of the disposal costs on vulnerable groups by engaging in in-depth consultations
with relevant stakeholders.

It would also be useful to complement the on-line survey with a greater number of face-to-face
surveys in order to assess whether use of such a survey results in an upward bias of the
population-wider WTP for digital radio attributes.

Finally, regarding the observed willingness-to-pay, only a very high level analysis was undertaken
and it would be worthwhile to undertake a more in-depth analysis of data on sales of digital radio
sets in order to obtain more detailed estimates of the observed willingness-to-pay.

                                                                                     London Economics
xiv                      Digital radio switchover: Consumer research to inform the cost benefit analysis
1 │ Background and introduction

1            Background and introduction

1.1          Background
The Government launched the Digital Radio Action Plan in July 2010, which seeks to inform a
future decision on a Digital Radio Switchover. At the point of a switchover it has been proposed
that all services delivered on national and local DAB multiplexes will cease to be broadcast on
analogue. Simultaneously, a new tier of ultra-local radio, consisting of small local commercial and
community stations, will occupy the vacated FM spectrum. Radio services on MW will either
upgrade to DAB or, if they are within the ultra-local tier, to FM.

In the Digital Radio Action Plan, the Government set out criteria which should be met before a
final switchover decision can be made: namely that 50% of all radio listening is digital, national
DAB coverage is comparable to FM, and local DAB reaches 90% of the population and all major
roads. In addition, the timetable of the Action Plan supports a target date for the switchover by
the end of 2015.

In the Action Plan, the Government acknowledged industry's wish for an early switchover in order
to minimise the burden of dual-transmission, and also acknowledged that a faster transition has
benefits for consumers, including a reduction in the price of digital receivers due to economies of
scale. However, the Consumer Expert Group, which is part of the Action Plan programme structure
and involves a range of consumer representative groups5, notes that setting a date or a firm
commitment to a particular date would have the effect of "scaring consumers to switch". Hence,
although the target switchover date of 2015 is included in the Action Plan timetable, this target
date is secondary to the migration criteria.

In addition, reports6 have identified that before a decision is taken on digital switchover further
evidence is required on consumers' attitudes and behaviour towards radio and, in particular,
consumers' willingness-to-pay for digital radio. Therefore, DCMS have commissioned the present
study to provide such evidence.

1.2          Aims of the current project
The project is intended to provide quantitative and qualitative evidence that can be used to inform
the Government's cost benefit analysis (CBA) of the digital radio switchover policy. To that end,
the aims of the project are to:

1. Explore consumers' behaviour and attitudes towards radio

Firstly, the project aims to examine consumers' radio ownership, listening habits and attitudes
towards digital radio. It is essential to the switchover decision making process that Government
has a clear understanding of consumer behaviour towards radios and radio listening. Thus, this

5
    Including Citizens' Advice, Voice of the Listener and Viewer, RNIB, British Wireless for the Blind, Consumer Focus, Age UK and Which?
6
    See PricewaterhouseCoopers (2009) "Cost Benefit Analysis of Digital Radio Migration", and Consumer Expert Group (2010), "Digital
      Radio Switchover – what is in it for consumers?"

             London Economics
             Digital radio switchover: Consumer research to inform the cost benefit analysis                                                1
1 │ Background and introduction

part of the project provides contextual information. It also provides useful background and context
for the other elements of the study, which aim to provide quantitative evidence that could be used
in any future assessment of the costs and benefits of the switchover policy.

2. Measure consumers' willingness-to-pay for the attributes of digital radio

Secondly, the study aims to set out the various attributes of digital radio and the corresponding
attributes of analogue radio, and quantitatively estimate consumers' willingness-to-pay for the
attributes of digital radio through a choice experiment. This part of the work addresses an
information gap identified by previous reports that look at the potential impact on consumers of a
digital radio switchover.7 The results of the willingness-to-pay experiment provide evidence that
could be used to inform the consumer benefits of digital radio in a prospective CBA of the
switchover policy.

3. Model the costs of the disposal of radios

Finally, the project also aims to assess the costs of disposal of unwanted radios by consumers. The
assessment covers disposal costs to consumers themselves, and also costs to retailers of radios,
producers of radios, and Local Authorities. The study monetises the costs to consumers, including
time and travel costs, which would need to be taken into account in any future CBA of the
switchover policy. Retailers and producers have obligations concerning the collection and
treatment of radios under the Waste Electrical and Electronic Equipment (WEEE) Regulations, so it
is important that the study also informs on the costs to these stakeholders.

These three project aims are addressed in turn in the next three chapters of the report, whilst the
fifth chapter concludes.

1.3         Overview of research methodology
Here we provide an overview of our research methodology including our fieldwork approach, the
willingness-to-pay choice experiment, and the assessment of the costs of disposal of unwanted
radios. Further information on the precise methodology is also provided in the following chapters
and in Annex 2, Annex 3 and Annex 4.

1.3.1 Data collection fieldwork

Data and information for the study was collected using three different fieldwork techniques: an
online consumer survey; focus groups; and face-to-face interviews.

Online survey

The online survey was administered by YouGov and included questions for the choice experiment
(described further below) and consumer research questions on behaviour and attitudes towards
radio. It also explored consumers' attitudes towards the disposal of unwanted radios. Data and

7
    See PricewaterhouseCoopers (2009) "Cost Benefit Analysis of Digital Radio Migration", and Consumer Expert Group (2010), "Digital
      Radio Switchover – what is in it for consumers?"

                                                                                                London Economics
2                                   Digital radio switchover: Consumer research to inform the cost benefit analysis
1 │ Background and introduction

information from the online survey are used in the analysis in each of the following chapters. The
full online survey questionnaire is provided in Annex 2.

The sampling approach used was to apply stratified random sampling to the YouGov research
panel of over 315,000 UK adults. The online survey was answered by 5,099 respondents in total. A
weighted breakdown of the survey sample is provided in Annex 1.

Focus groups

Two sets of focus groups were undertaken for the study. The first set was undertaken early in the
project in order to inform the language and content of the willingness-to-pay choice experiment.
They were run online with eight participants per group and included digital radio owners (in one
group) and non-digital radio owners (in the other group).

The second set of focus groups involved four different groups, each including particular types of
participants:

    1)    pensioners aged 70 or over;
    2)    analogue listeners with strong intention to purchase a digital radio;
    3)    analogue listeners without intention to purchase a digital radio; and
    4)    rural listeners (including a mix of digital radio converts and non-converts).

These four focus groups were done face-to-face and each included five or six participants. They
were undertaken to ensure that the study acquires an in-depth understanding of consumer
attitudes and behaviour towards radio and to validate findings of the online survey. In addition,
they also ensure that the views of these important groups are included in the evidence base.

Face-to-face interviews

Face-to-face interviews were undertaken with 100 pensioner households, with a representative
split between single person and joint households. These interviews covered the same topics as the
online survey and were conducted specifically to ensure that the views of this particular vulnerable
group were fully covered by the fieldwork.

In addition, in order to ensure that the views of another particular vulnerable group were captured
during the fieldwork, five face-to-face interviews were undertaken with blind radio listeners,
although it should be noted that this is a very small sample size. Participants for these interviews
were sourced with help from the RNIB. These interviews were in-depth discussions that followed a
semi-structured topic guide.

1.3.2 Willingness-to-pay choice experiment

Consumers' willingness-to-pay for the attributes of digital radio was assessed through a choice
experiment which was administered through the online survey.

Survey respondents were asked to choose between two bundles of attributes relating to aspects
of their radio listening experience. For each choice, one bundle contained a single digital attribute
alongside two other analogue attributes, whilst the other bundle contained only the

         London Economics
         Digital radio switchover: Consumer research to inform the cost benefit analysis                       3
1 │ Background and introduction

corresponding analogue attributes. These attributes are described in detail in section 3.2. Each
bundle also carried an associated cost.

It is important to note that the questions relating to willingness-to-pay came at the beginning of
the online survey and did not refer to 'digital' or 'analogue' radio specifically. This was to ensure
that respondents' answers were not preconditioned by an earlier question or influenced by what
they see as the actual price difference between an analogue and a digital radio.

The answers to these survey questions provide data indicating whether, given the difference in
associated prices, consumers would generally choose bundles with a particular digital attribute
ahead of bundles with the corresponding analogue attribute. This data was used to assess
consumers' willingness-to-pay by econometrically estimating a binary choice model.

Further description of willingness-to-pay is provided in section 3.1, whereas technical details on
the econometric approach are provided in Annex 3.

1.3.3 Assessment of disposal costs

The assessment of the costs of disposal of unwanted radios used the results of the online survey
which asked consumers about how they would dispose of unwanted radios. For example, the
survey established the proportions of consumers who would dispose of obsolete radios alongside
general rubbish, deliver them to a recycling site, or return them to a store when purchasing a new
radio.

Findings from the survey were combined with data and cost estimates, such as estimates of the
cost per tonne of transporting and treating waste electrical equipment, from industry and
secondary sources such as pervious Government impact assessments.

The costs for several different stakeholder groups are provided later in the report: consumers,
retailers of radios, producers of radios, and Local Authorities.

                                                                                      London Economics
4                         Digital radio switchover: Consumer research to inform the cost benefit analysis
2 │ Consumers' radio ownership, listening habits and attitudes towards digital radio

2            Consumers' radio ownership, listening habits and attitudes
             towards digital radio

This chapter presents findings from the consumer survey on consumers' radio ownership, listening
habits and attitudes towards digital radio. In addition, useful evidence from the other strands of
fieldwork, including the focus groups and the face-to-face interviews, is presented and used to
verify and expand upon the survey analysis. The chapter also provides useful background and
context for the following chapters of the report.

2.1          Radio ownership
First, it is useful to understand the current level of radio ownership by UK consumers, covering
both digital and analogue radio ownership. This is important because it demonstrates the extent
that digital radio take-up has progressed so far, which is an important indicator of how close
consumers are to being ready for a digital switchover. Further, it is informative to examine how
radio ownership differs between particular groups in society, such as different age groups, men
and women, different ethnicities etc.

The survey results from the present study suggest that digital radio ownership has now reached
more than 50%, although this is still well below the level of analogue radio ownership (79%) (see
Table 5).

This figure is high compared to the latest figure from OFCOM, which put DAB digital radio
ownership at 34% of the households at large and 42% of the people who listen to radio 8 in the
fourth quarter of 2010. Among Internet users, the DAB ownership rate is 46%.

Another recent survey estimate comes from YouGov's Media Consumption Screener survey (from
September 2010), which found digital radio ownership by at least one household member to be
44% (36% of respondents to this survey owned a digital radio themselves, whereas 8% said
another member of their household owns one).

The differences in the digital radio ownership rates found by the various surveys may be a
consequence of the alternative ways in which the question was phrased. For example, the survey
for the present study asked respondents "how many radio sets do you own in each of the following
categories? a) analogue radio sets – i.e. AM/FM/LW, b) digital radio sets – i.e. DAB".9 On the other
hand, the Media Screener survey asked respondents "which, if any, of the following devices do you
own or anyone in your household own?". 10

8
    Based on a survey undertaken in the fourth quarter of 2010. See
       http://stakeholders.ofcom.org.uk/binaries/research/statitsics/tech_Tracker_Q4_2010.pdf.
9
    Respondents were told to include only radio sets and not other ways of listening to the radio, such as in-car radios, computers, mobile
       phones and television sets. The full questionnaire is presented in Annex 2.
10
     The full question in the Media Screener survey was: "Which, if any, of the following devices do you own or anyone in your household
       own and which do you intend to purchase/upgrade in the next 12 months? Please select all that apply: - Personally own. -
       Someone else in my household owns. - Personally plan to purchase/upgrade in next 12 months. - Don't personally own or plan to
       purchase/upgrade."

             London Economics
             Digital radio switchover: Consumer research to inform the cost benefit analysis                                             5
2 │ Consumers' radio ownership, listening habits and attitudes towards digital radio

The fact that the survey was conducted on-line may lead to an over-representation of households
owning a digital radio set if the 73% of households using Internet11 are on average more inclined to
adopt new technologies than the 17% of households not using the Internet.

The extent of digital radio ownership varies between different groups. In particular, those in the
working class and lowest socio-economic groups (i.e. National Readership Survey groups D and E)12
and those under the age of 30 are less likely to own a digital radio. Conversely, over 60% of those
in the upper middle and middle socio-economic groups own a digital radio. These findings suggest
that the typically higher prices of digital radios may be dissuading those with lower incomes from
purchasing them. The issue of expensiveness is further examined in the section on attitudes
towards digital radio below (section 2.4).

Other findings relating to the radio ownership are:

             Slightly more men than women own a digital radio.
             Those of white British origin are more likely to own a digital radio than other ethnicities.
             Those living in urban areas are slightly more likely to own a digital radio than those in
              rural areas.
             The share with a digital radio is higher in England and Scotland than other countries.

These findings agree with the results of the Media Screener survey, which also shows that men and
those in the upper middle and middle socio-economic groups have higher levels of digital radio
ownership, whereas younger consumers have lower levels of ownership.

11
     See Ofcom, The Communications Market, 2010
12
     The socio-economic groups refer to the National Readership Survey social grades: A (upper middle), B (middle), C1 (lower middle), C2
       (skilled working), D (working), E (lowest). These are defined as: A: Higher managerial, administrative or professional. B:
       Intermediate managerial, administrative or professional. C1: Supervisory or clerical and junior managerial, administrative or
       professional. C2: Skilled manual workers. D: Semi and unskilled manual workers. E: Casual or lowest grade workers, pensioners and
       others who depend on the welfare state for their income.

                                                                                                 London Economics
6                                    Digital radio switchover: Consumer research to inform the cost benefit analysis
2 │ Consumers' radio ownership, listening habits and attitudes towards digital radio

Table 5: Radio ownership
                                                            Analogue radios                                   Digital radios
                                                       Average       % who own at                       Average         % who own at
                                                   number owned        least one                    number owned          least one
                                                   per respondent                                   per respondent
All                                                      1.7              78.7                            0.8                53.7
Age bands                 18-29                          1.3              66.8                            0.8                46.9
                          30-39                          1.4              76.7                            0.8                54.6
                          40-49                          1.7              82.0                            0.9                57.6
                          50-59                          1.9              84.2                            0.9                53.7
                          60-69                          2.2              84.2                            1.0                61.0
                          70+                            2.0              83.0                            0.7                51.2
Gender                    Male                           1.8              79.0                            0.9                55.2
                          Female                         1.6              78.5                            0.8                52.3
Ethnicity                 White British                  1.7              79.1                            0.8                53.8
                          Other                          1.8              75.3                            1.0                50.4
                 1
Social class              Upper middle                   2.3              84.0                            1.1                63.0
                          Middle                         1.9              83.0                            1.0                62.5
                          Lower middle                   1.6              76.7                            0.9                54.4
                          Skilled working                1.7              81.0                            0.8                54.4
                          Working                        1.5              73.8                            0.7                44.1
                          Lowest                         1.8              78.5                            0.7                48.6
Location                  Urban                          1.7              77.6                            0.9                54.3
                          Town/fringe                    1.8              81.8                            0.8                53.1
                          Rural                          1.9              83.5                            0.8                51.7
Country                   England                        1.8              79.4                            0.8                54.2
                          Wales                          1.9              82.0                            0.6                42.8
                          Scotland                       1.7              79.6                            0.8                51.8
                          N. Ireland                     1.7              85.3                            0.7                43.1
Note: 1. The socio-economic groups refer to the National Readership Survey social grades: A (upper middle), B (middle), C1 (lower
middle), C2 (skilled working), D (working), E (lowest). These are defined as: A: Higher managerial, administrative or professional. B:
Intermediate managerial, administrative or professional. C1: Supervisory or clerical and junior managerial, administrative or
professional. C2: Skilled manual workers. D: Semi and unskilled manual workers. E: Casual or lowest grade workers, pensioners and
others who depend on the welfare state for their income.
Source: Online survey.

2.2           Listening habits
The second area of interest is consumers' listening habits including how much consumers listen to
radio, how they typically listen, and how many different radio stations they listen to. The survey
data shows that average listening time across all consumers is just over 10 hours per week (Table
7). Respondents most commonly listen using an analogue radio set, followed by a digital radio set
and then the internet.13 Just over a quarter of consumers listen to four or more stations (including
analogue and digital stations) at least once a month, whereas just under a third listens to stations
which are only broadcast on digital.

13
     Note that this only refers to listening other than in the car, which is covered in the next section.

             London Economics
             Digital radio switchover: Consumer research to inform the cost benefit analysis                                        7
2 │ Consumers' radio ownership, listening habits and attitudes towards digital radio

Examining how listening habits vary across different groups, young listeners are more likely to
listen on the internet than other groups, and less likely to listen using an analogue radio set. Young
listeners also tend to listen less in terms of hours, but listen to more stations which are only
broadcast on digital (Table 7). Conversely, around two thirds of those over 50 listen using an
analogue radio. This is supported by evidence from the focus group of listeners over 70, which
found that the majority of whom choose to listen using an analogue radio, despite some also
owning a digital radio.

The face-to-face interviews and focus groups found interesting differences between the listening
habits of different vulnerable groups. On average, almost three quarters of respondents from one-
pensioner households listen using an analogue radio, whereas this proportion is slightly lower
(64%) for pensioners living with someone else. On the other hand, blind consumers often listen to
a digital radio rather than on analogue radio (although it is important to acknowledge the small
sample size for blind consumers). This may be because they switched to digital radio earlier than
other consumers, since radio is likely to be more important to them than other media such as
television.

Other observations that emerge are that:

             more men than women listen using a digital radio;
             those of white British origin listen using a digital radio more often than other ethnicities;
             those in the middle and upper middle class socio-economic groups listen using a digital
              radio more often; and
             the share who listens using a digital radio is higher in England and Scotland than in Wales
              and Northern Ireland.

An advantage of digital radio is that it provides more space for a greater number of stations. There
are currently around 18 digital (DAB) only stations14 which are not broadcast on analogue.
Therefore, consumers who want to listen to many different stations are likely to have a higher
demand for digital radio. We see some evidence of this in the survey data, since among those who
do not own a digital radio at present, the likelihood that they will buy a digital radio in the next 12
months increases with the number of channels that they currently listen to (see Table 6).

In addition, those who listen to very little radio (no more than 2 hours per week) are less likely to
buy a digital radio in the next 12 months, whereas those who listen to the most radio (more than
28 hours per week) are slightly more likely to buy a digital radio than others (Table 6).

14
     These are: Absolute 80s, Absolute 90s, Absolute Classic Rock, BBC 1Xtra, BBC Radio 5 Live Sports Extra, BBC Radio 6 Music, BBC Radio
       7, BBC Radio Asian Network , Chill, Heat, Jazz FM, NME Radio, Planet Rock, Punjab Radio, Q, Smash Hits Radio, Smooth UK, The Hits

                                                                                                 London Economics
8                                    Digital radio switchover: Consumer research to inform the cost benefit analysis
2 │ Consumers' radio ownership, listening habits and attitudes towards digital radio

Table 6: How likely people are to buy a digital radio in the next year?
                                                                      Likely (%)             Unlikely (%)
Hours spent listening to          No more than 2                        16.3                     83.7
radio in a typical week           3 to 4                                26.3                     73.7
                                  5 to 7                                25.2                     74.8
                                  8 to 14                               24.9                     75.1
                                  15 to 28                              25.4                     74.6
                                  More than 28                          28.2                     71.8
Number of radio stations          0                                      6.3                     93.7
listened to, for over 30          1                                     17.3                     82.7
minutes, in a typical             2 or 3                                24.6                     75.4
week
                                  4 or more                             30.4                     69.6
Note: Base: Those that do not already own a digital radio.
Source: Online survey.

          London Economics
          Digital radio switchover: Consumer research to inform the cost benefit analysis                      9
2 │ Consumers' radio ownership, listening habits and attitudes towards digital radio

Table 7: Listening habits
                               Average        Listening methods (percentage who listen in that        Total number of radio stations listened to        Digital radio stations listened to
                               listening                           way)                                      (percentage of respondents)                 (percentage of respondents)
                                  time     Analogue    Digital    Digital    Through          Via        0          1        2 or 3       4+        0             1         2 or 3       4+
                                  (hrs)    radio set   radio        TV          the         another
                                                         set                 internet        device
All                              10.1        56.8       44.1       31.3        37.0           13.9     13.7        22.2       37.4        26.7     68.6         21.1         8.9         1.4
Age       18-29                   7.5        45.3       36.2       26.2        45.3           24.1     18.7        23.3       32.7        25.3     68.5         20.1         9.6         1.9
bands     30-39                   9.8        52.7       43.5       32.1        43.0           19.8     11.1        20.8       37.2        30.9     65.9         19.6        11.9         2.6
          40-49                  10.8        58.1       46.0       33.3        37.1           13.7     12.9        22.9       36.4        27.8     62.4         24.6        10.8         2.2
          50-59                  10.8        62.2       44.7       35.4        39.5           10.5      9.6        21.3       40.3        28.8     66.2         22.8        10.2         0.8
          60-69                  11.2        63.1       53.6       36.7        30.2            6.8     11.0        20.5       40.5        28.0     73.2         20.0         6.6         0.3
          70+                    10.9        64.3       44.0       25.4        22.0            3.5     17.2        23.6       39.9        19.4     77.8         18.8         3.2         0.3
Gender Male                      10.1        58.1       46.6       31.0        41.7           16.4     12.3        19.9       36.9        30.9     62.7         24.7        11.0         1.7
          Female                 10.0        55.7       41.8       31.6        32.4           11.5     15.0        24.3       37.9        22.8     74.2         17.7         7.0         1.2
Ethnicity White British          10.2        57.4       45.0       31.5        37.1           13.4     13.5        22.5       37.6        26.4     69.0         21.0         8.8         1.3
          Other                   9.1        49.0       34.4       29.4        40.0           25.3     16.4        17.9       30.2        35.6     60.2         23.8        11.7         4.2
Social    Upper middle           11.3        65.1       55.6       36.4        43.3           13.3      7.8        14.0       44.4        33.8     67.8         22.7         8.2         1.3
class     Middle                 10.2        60.5       53.9       33.7        41.3           13.8      8.1        19.1       39.4        33.4     66.8         20.7        11.1         1.5
          Lower middle            9.6        54.1       45.3       32.5        41.4           16.9     11.9        21.2       38.6        28.3     66.4         23.1         9.4         1.1
          Skilled working         9.9        55.5       41.8       28.0        33.8           13.0     13.1        23.3       38.1        25.5     65.5         23.3         9.3         1.8
          Working                 9.6        51.7       35.1       27.3        30.2           14.9     17.4        28.5       32.6        21.5     72.2         18.8         7.2         1.8
          Lowest                 10.8        59.5       37.9       30.4        30.7            9.2     20.8        24.3       34.0        20.9     73.5         17.4         7.8         1.4
Location Urban                    9.8        54.5       44.1       31.0        37.2           15.0     14.1        22.1       37.1        26.7     67.4         22.0         9.2         1.4
          Town/fringe            10.1        65.6       44.3       31.9        33.9           10.7     13.1        22.1       39.2        25.6     71.2         18.4         9.6         0.8
          Rural                  11.5        64.3       43.9       32.7        38.0           10.5     12.0        23.0       37.2        27.7     73.0         18.5         6.7         1.8
Country England                  10.2        58.4       45.9       30.8        34.4           12.5     13.0        23.0       37.9        26.0     69.3         21.1         8.6         1.0
          Wales                  11.0        59.8       32.4       31.9        36.3           11.0     15.0        28.4       34.0        22.6     75.8         18.1         4.7         1.5
          Scotland                9.6        57.0       39.1       34.4        36.6           15.9     20.7        26.0       34.6        18.7     73.8         17.7         7.2         1.2
          N. Ireland              9.9        59.6       33.6       28.0        33.9           16.8     29.5        25.3       25.2        20.0     72.6         19.0         6.4         2.1
Note: Base: All respondents.
Source: Online survey.

          London Economics
          Digital radio switchover: Consumer research to inform the cost benefit analysis                                                                                                      10
2 │ Consumers' radio ownership, listening habits and attitudes towards digital radio

2.3     In-car radio listening
A key consumer issue concerning the digital switchover is the use of radios in cars, since the need
to replace car radios could lead to significant extra costs for consumers, especially if take-up prior
to the switchover is low.

The survey data shows that, across all consumers, 67% listen to radio in a car or van. Fourteen
percent of those who have a car have digital radio in their car, and among these, the majority
reported that the digital radio came already installed in the car when they bought it (Table 8).

Examining the differences across groups, noticeably more of those living in rural areas reported
that they listen to radio in the car compared to those living in urban areas, which may be due to
increased reliance on car travel in rural areas. However, take-up of in-car digital radio in rural areas
is still similar to other areas. Interestingly, a notably higher share of respondents in Scotland
reported that they have an in-car digital radio than for any other country.

Since a concern is that the switchover could lead to significant costs for consumers when they
need to replace their car radios, it is interesting to examine the reasons why many consumers do
not yet have in-car digital radios, and in particular whether cost is an important factor. The survey
data shows that of those who don't have a digital radio in their car, in just over 14% of cases this is
because they are too expensive (Figure 2).

The views expressed in the focus group with analogue listeners who are positively disposed
towards digital radio and the focus group with rural listeners also suggest that the cost deters
these groups from getting digital radios in their cars. In the case of rural listeners, around half of
the focus group participants also thought that digital radios would be more distracting whilst
driving due to the on-screen information.

       London Economics
       Digital radio switchover: Consumer research to inform the cost benefit analysis                 11