LANGLEY COLLEGE - NEW SKILLS SMART CHOICE - Course Guide 2022/2023
Page content transcription
If your browser does not render page correctly, please read the page content below
FULL-TIME | APPRENTICESHIPS | HIGHER EDUCATION
                                                 Part of the
Course Guide 2022/2023                           WINDSOR FOREST COLLEGES GROUP
Qualify for the Working World
Welcome to the Langley College Course Guide for 2022.
We are excited to be launching the programme for            Our students are given so much opportunity to develop
next year and supporting you through the next stage         their academic and technical skills at the same time. We
of your career. Technical and vocational occupations        have an outstanding track record of Level 3 students
are the backbone of our economy and we are proud            progressing to university, as well as providing progression
to be training the skilled technicians of the future. Our   pathways for our Level 1 and 2 students, so everyone
incredible facilities are the envy of many in industry as   who is motivated to learn can fulfil their ambitions. We'd
we are focussed on providing real world knowledge,          love you to join us and allow us to help you on your
skills and experience.                                      journey to success.

Our students have the privilege of learning in industry     We look forward to meeting you.
standard facilities from industry trained experts.
This combination, along with our links with employers,      Gillian May
makes Langley the perfect place to qualify for the          CEO and Group Principal
working world.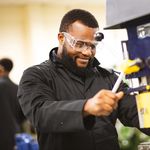 Contents
Universities and Careers            4
Destination and Pass Rates           5
Industry Standard Facilities        6
Safety and Wellbeing                8
Supporting You                      9
Study Programme                     10             OFSTED
Your Guide to Qualifications        11             RATED 'GOOD'
Putting Skills into Practice        12
                                                   November 2019
Apprenticeships                     14
Fees and Funding                    70
How to Get to College               71   Why Choose Langley College?
Access to HE and Higher Education   72
                                         There's so much opportunity at Langley College – you can
                                         reach your full potential and get a head start on your career.

Courses                                         Hands-on active learning
Business                            16
Computing and IT                    22          State-of-the-art facilities
Construction                        26
                                    32
Engineering Technology
                                                Industry expert teachers
Foundation Learning                 36
Hairdressing and Beauty Therapy     38
                                                Tailored student support
Health, Caring and Education        42
Learn English (ESOL)                50
Motor Vehicle                       52
                                                Extensive links with local employers
Protective Services                 58
Sport                               62          Work experience embedded into
Travel and Tourism                  66           most courses

                                                                                    COURSE GUIDE 2022/2023 I 3
University and Careers
Our courses are designed to support
progression to Further Education and Higher
Education, with many students this year going
to a range of universities around the country.

                                                                                    Birmingham City
                                                                                       University

                                                                 University of
                                                               Central Lancashire             Sheffield
                                                                                          Hallam University

                               Aberystwyth             Buckinghamshire
                                University              New University
                                                                                                Brunel
                                                                                               University

                                    Oxford Brookes                                               University of
                                      University                                                 Hertfordshire

                                          University                                                             Middlesex
                                          of Reading                                                             University
              University of
              West England

                   University of
                    Plymouth
                                                                                                                    Canterbury
                                                                                                                   Christ Church
                                                                                                                    University
                             University
                             of Exeter         University of
                                               Southampton             University                           University of
                                                                       of Surrey     King's College         West London
                                                                                        London
4 I COURSE GUIDE 2022/2023
Destination and
Pass Rates 20/21
We are proud of our achievement
rates, which include:

98%
overall pass rate for Level 3 BTECs

100%
pass rates this year for:
Business              Public Services

Construction          Engineering

Sport                 Childcare

After completing their studies,
students mostly go onto:
Further Education     Apprenticeships

Higher Education      Employment

                    COURSE GUIDE 2022/2023 I 5
Industry Standard Facilities
Langley College has benefited from a recent
£30 million investment in its campus which
means you will be learning in a state-of-the-art,
industry-specific environment using the
latest technology and equipment.

Specialist workshops

Modern Hair and Beauty salons

Autotronics and computing facilities

£5 million sports centre and gym

Engineering workshops with CNC machine centre

                                                    A simulated hospital environment

                                                    Learning Resource Centre with the latest PCs and tablets

                                                    A dedicated Higher Education Centre

                                                    Modern lecture theatre

                                                    The Hub refectory and Costa coffee bar

6 I COURSE GUIDE 2022/2023
EXPERT TEACHING
You will benefit from industry-trained lecturers, who bring
a wealth of experience and knowledge to their teaching,
allowing you to develop highly relevant skills and knowledge.
You will also get the support you need to ensure you reach
your full potential.

PREPARE FOR UNIVERSITY
OR EMPLOYMENT
We will prepare you for the future ensuring you gain the skills
and knowledge employers and universities want.

Our courses are designed to support progression to
Further Education and Higher Education, employment and            BEYOND THE CLASSROOM
independence. All full-time students receive training and         Langley's bright modern building has a positive, vibrant atmosphere
support to develop work skills, which can include work            with lots to keep you busy.
experience, team working, volunteering, planning and running
an enterprise activity, CV writing and target setting.            It is a place where you can enjoy learning, build your confidence,
                                                                  make new friends and prepare for your future career. From sports
                                                                  and field trips to work experience and guest speakers, you'll have
                                                                  plenty of opportunities to develop the skills you need for life after
                                                                  work or further study.

INDUSTRY CONNECTED                                                Vibrant Student Union
We are proud to have a number of impressive industry              Our Student Union offers many opportunities to get involved. You
specialists as our partners.                                      could become a student rep or simply enjoy the many activities on
We work with a number of household names and leading              offer. Show up, speak up and tell us what you think! Play your part
brands including Wella who works in partnership with our Hair     and make a difference to college life.
and Beauty salons, and the Ministry of Defence (MoD) who
work collaboratively with our Motor Vehicle team.
                                                                  Get Fit and Stay Active
                                                                  You'll have access to the onsite gym, Absolutely Fitness, and a
We also work with Bucks New University, the University of         recently renovated sports hall and conditioning suite. There are lots
West London, the University of Reading and University of the      of sporting activities on offer as well as training to an elite level in
Arts London on our Higher Education programmes.                   your chosen sport.

                                                                                                              COURSE GUIDE 2022/2023 I 7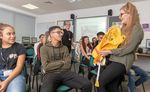 Safety and Wellbeing
The physical and mental wellbeing of all our
students is extremely important to us, so we
provide a number of support services.

SAFEGUARDING
It is important to us that everyone feels safe while at college. Our
Safeguarding team helps students make good decisions and offers
a range of advice from digital safety, radicalisation, neglect, to
homelessness, mental health and personal safety.

COUNSELLING
You will have access to a free online anonymous counselling
support service, which provides 24/7 peer and professional support
with trained counsellors. Visit togetherall.com

HEALTH AND WELLBEING
We provide help and information about staying healthy with a
range of services and advice for your wellbeing and safety.

                                                                       THE KEY TO SUCCESS =
                                                                       GOOD ATTENDANCE
CAREERS AND EMPLOYABILITY
                                                                       College life is very different to school – it's a more adult
Our accredited team is always on hand to offer impartial and           environment preparing you for the next steps in life.
confidential advice. They are also available to help you to choose
the right courses for your career plans, guide you through career      We expect you to have very good attendance – it's the
options and offer workshops on career topics like job applications,    only way you'll learn and succeed. We're here to help
CV writing and job interviews. They will also help to remove any       and support but ultimately it's down to you. So, give
financial barriers to your learning.                                   college your best shot and see what you can achieve.

8 I COURSE GUIDE 2022/2023
Supporting You
We recognise that our students come from different
backgrounds and have different abilities and
experiences. Some will manage their studies without
too much difficulty, whereas others may need a bit
of extra help along the way.

LEARNING SUPPORT
The Learning Support team are there to help with literacy and
numeracy skills, provide you with expert support with dyslexia and
dyspraxia, support time management, revision skills, essay writing,
assistive technology and access arrangements.

Our dedicated team also provides specialist support for those
students with an Education, Health and Care Plan (EHCP).

                                                                      RESOURCES TO HELP YOU SUCCEED
                                                                      Our Learning Centre at the heart of campus provides the perfect
                                                                      environment for both personal study in a private space or a quiet
                                                                      place for collaborative work. The centre is fully equipped with all
                                                                      the online and offline resources you need, as well as banks of PCs
                                                                      with all the latest software at your disposal. You can also loan a
                                                                      Microsoft Surface Pro to work on while on campus.

                                                                      FINANCIAL SUPPORT
                                                                      There is plenty of expert guidance and financial support available
                                                                      to remove any barriers to learning. We also offer a Laptop Loan
                                                                      Scheme to help. See page 68 for more information.

                                                                         Please email
                                                                         student.services@windsor-forest.ac.uk for
                                                                         information about support at the College.

                                                                                                               COURSE GUIDE 2022/2023 I 9
Careers Support
                                                                                       Main
                                                                                       Course

                                                                                                                                     Guided
                                                                                                                                     Study
                                                                                  Enrichment

                                                                                            Personal and
                                                                                            Professional
                                                                                            Development

Study Programme
If you are between 16 and 18 years old, you will join a Study Programme at Langley College.
The programme will combine classroom study for your main course, English and Maths,
personal study, work experience and other activities to enrich your learning.

MAIN QUALIFICATION                                                      INDUSTRY PLACEMENTS AND
This will be the course you choose to study with us e.g. Level 3        WORK EXPERIENCE
Extended Diploma.                                                       We build work experience into every course and study programme
                                                                        at the College to give you the opportunity to gain valuable
ENGLISH AND MATHS                                                       practical skills in the workplace. You will undertake placements in
If you do not already hold a GCSE grade 4 or above (C or above)         a real work environment relevant to the subject you are studying.
in these subjects, you will be required to attend additional classes.   We'll also develop your employability skills, which is key to helping
These classes will fit around your full-time course commitment.         you achieve your university and career dreams.

ENRICHMENT
You will have the opportunity to enrich your college experience
by getting involved in a variety of exciting activities and events.
These might include trips, visits, group speakers, competitions,
performances and showcases.

10 I COURSE GUIDE 2022/2023
Your Guide to Qualifications
BTECs and similar vocational qualifications each focus on a particular type of work. These are
practical courses, which prepare you for employment or Higher Education. BTECs are assessed through
coursework and up to 25% external assessment. Entry grades vary according to the level of the course.

                                                                  QUALIFICATIONS EXPLAINED
DIPLOMA LEVEL 1
                                                                   BTEC Level                        Equivalent to
These are one-year courses, equivalent to gaining four GCSEs
at grade 3. You would usually progress onto Level 2.               Level 2 Award/Certificate         Approx GCSE grade 4 or above
                                                                   Level 3 Extended Certificate      One A Level
DIPLOMA LEVEL 2                                                    Level 3 Subsidiary Diploma        One A Level
These are one-year courses, approximately equivalent to            Level 3 Diploma                   Two A Levels
gaining four or five GCSEs at grade 9–4 (or grade C or above).
                                                                   Level 3 Extended Diploma          Three A Levels
These provide the skills you need for employment and you can
usually join your chosen industry at this point.
                                                                  UCAS POINTS
DIPLOMA LEVEL 3                                                   BTEC Level 3 Diplomas are equivalent to A Levels and will give you
Usually taken over two years, the Diploma is equivalent to two    valuable UCAS tariff points for university entry.
A Levels, and the Extended Diploma to three A Levels. You are
                                                                   BTEC                              BTEC
mostly assessed through assignments and a portfolio of work                          BTEC                             UCAS
                                                                   Extended                          Subsidiary
as well as teamwork. Many students progress to university and                        Diploma                          tariff points
                                                                   Diploma                           Diploma
find their specialist knowledge gives them a head start.
                                                                   D*D*D*                                             168
                                                                   D*D*D                                              160
GCSES AND FUNCTIONAL SKILLS
                                                                   D*DD                                               152
If you don't already have a Level 2 qualification (GCSEs) in
                                                                   DDD                                                144
English and Maths then you can re-sit these here at Langley.
If you need some more preparation, you can study a Functional      DDM                                                128
Skills course first. Don't worry – we have a team of specialist    DMM               D*D*                             112
teachers who will support you to pass these subjects.                                D*D                              104
                                                                   MMM               DD                               96
                                                                   MMP               DM                               80
                                                                   MPP               MM                               64
                                                                                                     D*               56
Find out more about the apprenticeships                            PPP               MP              D                48
we offer on page 14.                                                                 PP              M                32
                                                                                                     P                16

                                                                                                          COURSE GUIDE 2022/2023 I 11
Putting Skills into Practice
At Langley College, we value real world learning.
We believe work experience will equip all students
with vital workplace knowledge, behaviours and
skills to allow you to gain confidence in your
chosen industry, and prepare for the workplace
or progression to further education.
We will:

Help you to find a suitable placement from our employer network

Prepare you for your placement

Carry out health and safety visits to ensure the workplace is
ready for you

Support you on a one-to-one basis with your work placement

Our students have enjoyed placements at:

• Pinewood Studios
• Trixie Productions
• Sir Robert McAlpine Construction
• Thames Valley Police
• The Army
• The Princes Trust
• HQ Aviation

When you leave Langley College, you will have:
      Industry recognised qualifications

      Technical skills and know-how

      Practical work experience with leading employers

12 I COURSE GUIDE 2022/2023
STUDENT STORIES

                  CALLUM SMITH
                  Lovell Construction

                  I am really interested in becoming a
                  Quantity Surveyor. The placement has
                  allowed me get an insight into the actual
                  job role and a clearer view of where I
                  want to go in the future.

                  AHAMED SHADIR AHAMED LEBBE
                  Virtual Work Experience at
                  Heathrow Airport

                  I took part in a number of virtual
                  programmes such as marketing,
                  construction, IT and aerospace. It was
                  great and allowed me to have a better
                  understanding of the careers and
                  apprenticeships at Heathrow.

                                           COURSE GUIDE 2022/2023 I 13
Apprenticeships
Apprenticeships are work-based training
programmes, which combine classes at the College
with practical skills learnt in the workplace.
Apprenticeships usually take between one and
four years to complete depending on the level of
apprenticeship, your ability and the industry sector.

REASONS TO DO AN APPRENTICESHIP

 1    Earn money while you learn

 2    Gain real workplace skills and experience

 3    Achieve a nationally recognised qualification

 4    Expand your knowledge

 5    Fit study around employment

 6    Improve your Maths, English and ICT skills

                                                                   Apprentices benefit from highly
 7    Strengthen your CV
                                                                   individualised learning programmes.
 8    Get a head start on your career or get ahead in a business   OFSTED, 2019

 9    No fees = No debt

10    Open to all ages 16+

                                                                   Visit the website to find the full range of
                                                                   apprenticeships on offer.
                                                                   For more information, call 01753 443855 or
                                                                   email business.services@windsor-forest.ac.uk

14 I COURSE GUIDE 2022/2023
We provide a wide range of apprenticeships to
match with our skills, expertise and facilities.
BUSINESS AND                               ENGINEERING
ACCOUNTING                                 • Engineering Operative Level 2
• Customer Service Level 2                 • Engineering Fitter Level 3
• Business Administration Level 3
• Team Leader Level 3                      HAIR AND BEAUTY
                                           • Hair and Beauty Level 2
CHILDCARE                                  • Advanced Hairdressing Level 3
• Early Years Practitioner Level 2
• Early Years Educator Level 3             HOSPITALITY
                                           • Hospitality Team Member Level 2
COMPUTING AND IT                           • Hospitality Supervisor Level 3
                                           • Event Assistant Level 3
• Digital Marketing Level 3
• Infrastructure Technician Level 3
                                                                                  STUDENT STORY
• Junior Content Producer Level 3          MOTOR VEHICLE
• Networking Engineering Level 4           • Autocare Technician Level 2
                                                                                  TYREECE COAKLEY-
                                                                                  SPENCE
                                           • Service and Maintenance Technician
                                             (Heavy Vehicle) Level 3              Engineering Fitter Level 3
CONSTRUCTION
• Carpentry and Joinery (Site Carpentry)   • Service and Maintenance Technician   WORKS AT JOHN CRANE UK
  Level 2 and 3                              (Light Vehicle) Level 3
• Installation/Maintenance Electrician
  Level 3
• Gas Engineer Operative Level 3                                                  I chose an
• Plumbing and Domestic Heating Level 3                                           apprenticeship so I
• Painting and Decorating Level 2                                                 could learn and earn at
• Property Maintenance Level 2
                                                                                  the same time, as well
                                                                                  as having hands on
  APPRENTICESHIPS ARE OPEN TO ANYONE OVER THE                                     experience to advance
  AGE OF 16 AND THERE IS NO UPPER AGE LIMIT.                                      my engineering skills.
  You will need to be employed or have an employer who is ready to take you
  on as an apprentice. In many cases, we can help you find a suitable employer.
                                                                                         COURSE GUIDE 2022/2023 I 15
BUSINESS
Get the skills, experience and qualifications to climb the corporate ladder and
succeed in business. Learn about the various aspects of business from planning to
finances, administration to marketing. Our industry expert tutors, work experience and
unrivalled employer links will give you an invaluable insight into the business world.

Your Learning Environment                              Consider this sector if…
                                                       you enjoy working with others and
         Top technology
                                                       contributing to the success of a
                                                       project or organisation.
         Industry speakers

         Experienced teachers
                                                       Market Insight
         Strong industry                               There are over 7,300 jobs for
                                                       accountants in Berkshire.
         Trips and visits                              Sales and customer support are two of
                                                       the most in-demand specialist skills.

16 I COURSE GUIDE 2022/2023
THE BUSINESS PROGRAMME                                        WHAT NEXT?

 Level 1                                                       Level 2
 Foundation Learning to prepare you for higher level study.

 Level 2                                                       Level 3
 More detailed skills and work experience.                     Or Employment.

 Level 3                                                       University, FdA/HND, Higher Apprenticeship, Employment.
 Foundation Learning to prepare you for higher level study.

 Foundation Degree/HND                                         Top up at University, Higher Apprenticeship, Employment.

Local Employers                                               Jobs and Careers
Deloitte; PWC; KMPG; Vodafone; Telefonica O2.                 • Business Administration
                                                              • Finance and Accounting
                                                              • Human Resources
         Get real world experience                            • Sales and Marketing
         with local employers                                 • Customer Service
                                                              • Management

            Apply online
            windsor-forest.ac.uk
                                                                                                COURSE GUIDE 2022/2023 I 17
BUSINESS
INTRODUCTION TO VOCATIONAL STUDIES                                  BUSINESS
BTEC DIPLOMA | LEVEL 1 | ONE YEAR                                   BTEC FIRST EXTENDED CERTIFICATE | LEVEL 2 | ONE YEAR
This course will give you the opportunity to experience different   This course will help you to take the first steps into the business
subject areas offer before you choose one area of study.            world and will mix business theory with practical application. You
                                                                    will learn business enterprise, selling and promoting a brand as well
These include Business, ICT and Multimedia. You will develop the    as financial awareness.
skills needed to progress to further study and employment.
                                                                    ENTRY REQUIREMENTS: You will need a minimum of four GCSEs
ENTRY REQUIREMENTS: You will need a minimum of four GCSEs           at grade 3 or above including English and Maths or achievement of
at grade 2 or above.                                                Business Level 1.

                              For full course details, head to our website
                              windsor-forest.ac.uk

18 I COURSE GUIDE 2022/2023
BUSINESS
BTEC EXTENDED DIPLOMA | LEVEL 3 | TWO YEARS
This course offers an insight into all aspects of business and
is equivalent to three A Levels and will prepare you to enter
employment or to progress to higher education.

You will study units such as:

• The Business Environment
• Business Resources
• Introduction to Marketing
• Business Communication

ENTRY REQUIREMENTS: You will need a minimum of four GCSEs
at grade 4 or above including English Language and Maths or a
BTEC Extended Certificate Level 2 – Merit; and grade 4 or above in
English Language and Maths.

                                                                     STUDENT STORY
                                                                     MARTYNA CZEPEK
 APPRENTICESHIPS                                                     Level 3 Extended Diploma in Business
 CUSTOMER SERVICE PRACTITIONER | LEVEL 2                             FUTURE PLANS: Heading to the University of Plymouth to
 BUSINESS ADMINISTRATOR | LEVEL 3                                    study Business Management

 TEAM LEADER | LEVEL 3

                                                                      I chose Langley College because of
                                                                     the amazing quality of education.
                                                                     My teachers were so supportive.

                                                                                                    COURSE GUIDE 2022/2023 I 19
BUSINESS
BUSINESS                                                         BUSINESS
FOUNDATION DEGREE | TWO YEARS                                    HIGHER NATIONAL DIPLOMA (HND) | TWO YEARS

The Foundation Degree (FdA) is a flexible Higher Education       This course will help you develop as a professional, self-reflecting
Business Programme validated by Bucks New University and         individual, able to meet the demands of employers in the business
designed with working people in mind. It has been designed       sector and adapt to a constantly changing world.
to enhance your employment and career opportunities, build
                                                                 You will study a number of modules over the two years,
business and life skills and combines academic rigour and
                                                                 including topics:
workplace experience.
                                                                 • Business and the Business Environment
ENTRY REQUIREMENTS: You should be over 19 and have
achieved grade 4 or above in GCSE Maths and English. You         • Marketing Essentials
will be invited in for an interview with the FdA Course Tutor.   • Human Resource Management
                                                                 • Management and Operations
                                                                 • Organisational Behaviour
                                                                 • Business Strategy
   Continue your study for another year with                     • Brand Management
   Bucks New University to compete a full
   Business Honors degree                                        ENTRY REQUIREMENTS: You will need GCSE English Language
                                                                 and Maths at grade 4 and above (A*–C) plus Business or related
                                                                 subjects at A Level or BTEC, however a lower entry point may be
                                                                 considered with good references, or an Access course. Students
                                                                 with overseas qualifications are also welcome to apply.

                              For full course details, head to our website
                              windsor-forest.ac.uk

20 I COURSE GUIDE 2022/2023
COURSE GUIDE 2022/2023 I 21
COMPUTING AND IT
Computing and digital tech is undoubtedly one of the most forward thinking and fast paced
industries in the world and IT is a key industry in the UK's fast-growing digital sector offering.
With a computing or IT qualification there are many attractive career opportunities.

Your Learning Environment                                  Consider this sector if…
                                                           you want to work in a future-focused
         Advanced technology
                                                           industry that never stays still.
         Top spec hardware and
         networking labs
                                                           Market Insight
         Expert tutors                                     In Berkshire, digital tech is one of
                                                           the strongest sectors and is only set
         Industry speakers                                 to get bigger.

22 I COURSE GUIDE 2022/2023
THE COMPUTING AND IT PROGRAMME                                   WHAT NEXT?

    Level 1                                                      Level 2
    Foundation Learning to prepare you for higher level study.

    Level 2                                                      Level 3
    More detailed skills and work experience.                    Or Employment.

    Level 3                                                      University, FdA/HND, Higher Apprenticeship, Employment.
    Advanced skills and work experience.

Local Employers
Vodafone; NHS; Visa; Microsoft; O2; CA Technologies.

Jobs and Careers
• Computer Game Designer            • Programmer
•    IT Technician                  • Systems Analyst
• Software Engineer                 • IT Helpdesk Support
• Web Developer                     • Systems Designer

            Get real world experience
            with local employers

               Apply online
               windsor-forest.ac.uk
                                                                                                 COURSE GUIDE 2022/2023 I 23
COMPUTING AND IT
INTRODUCTION TO VOCATIONAL STUDIES                                  INFORMATION TECHNOLOGY
BTEC DIPLOMA | LEVEL 1 | ONE YEAR                                   BTEC EXTENDED CERTIFICATE | LEVEL 2 | ONE YEAR
This course will give you the opportunity to experience different   You will learn a range of skills in Information Technology to prepare
subject areas offer before you choose one area of study. These      you for a career in the industry using the extensive facilities at the
include ICT, Multimedia and Business. You will develop the skills   College. You will study a number of units, including topics:
needed to progress to further study and employment.
                                                                    • Creating Digital Animation and Graphics
ENTRY REQUIREMENTS: You will need a minimum of four GCSEs           • Database Development
at grade 2 or above.
                                                                    • Computer Networks
                                                                    • Installing and Maintaining Personal Computers and Hardware

                                                                    ENTRY REQUIREMENTS: You will need a minimum of four GCSEs
                                                                    at grade 3 or above including English and Maths or achievement of
                                                                    Information Technology Level 1.

                              For full course details, head to our website
                              windsor-forest.ac.uk

24 I COURSE GUIDE 2022/2023
INFORMATION TECHNOLOGY
BTEC EXTENDED DIPLOMA | LEVEL 3 | TWO YEARS
This course is ideal if you want a career in IT, Computing or Digital
Technology. You'll cover a range of topics, such as:

• Information technology systems
• Using social media in business
• Programming
• Cyber security and incident management
• IT service delivery

ENTRY REQUIREMENTS: You will need five GCSEs at grade 4 or
above including English and Maths or a BTEC Extended Certificate
Level 2 – Merit and a grade 4 or above in English and Maths.

                                                                        STUDENT STORY
  APPRENTICESHIPS                                                       JAVIER GONZALEZ
  DIGITAL MARKETER | LEVEL 3                                            Level 3 Extended Diploma in
  INFRASTRUCTURE TECHNICIAN | LEVEL 3
                                                                        Information Technology
                                                                        FUTURE PLANS: To do an apprenticeship in
  JUNIOR CONTENT PRODUCER | LEVEL 3
                                                                        Web Development or Web Design.
  NETWORK ENGINEER | LEVEL 4

                                                                        I like the fact that the College allows
                                                                        each student to express themselves, also
                                                                        enabling the student to discover new
                                                                        passions or interests career wise.

                                                                                                       COURSE GUIDE 2022/2023 I 25
CONSTRUCTION
The construction industry employs 3 million people throughout the UK. It offer a vast
range of job opportunities for those with the right technical skills and qualifications.

Your Learning Environment                                 Consider this sector if…
                                                          you enjoy practical tasks or like to see
         Specialist workshops
                                                          your ideas and plans become reality.
         for each trade

         Industry experienced tutors
                                                          Market Insight
         Industry speakers                                Employee jobs in construction are
                                                          predicted to grow by 2% in Berkshire
         Trips and visits                                 over the next 5 years.

26 I COURSE GUIDE 2022/2023
THE CONSTRUCTION PROGRAMME                                                WHAT NEXT?

 Level 1                                                                  Level 2
 You will try a range of trades and get foundation skills for
                                                                          Or an Apprenticeship
 progression to Level 2.

 Level 2                                                                  Level 3
 You will specialise in a specific trade and get the technical
                                                                          Or Employment/Apprenticeship.
 skills for employment.

 Level 3
 Advanced skills and work experience to prepare you for site              HND, University, Higher Apprenticeship, Employment.
 work or advanced study.

Local Employers
Costain; Francis Construction; Balfour Beatty; Jacobs; Crest Nicholson.

Jobs and Careers
• Building Site Inspector         • Electrician
• Carpenter                       • Surveyor
• Civil Engineer                  • Skilled Tradesperson

         Get real world experience
         with local employers

              Apply online
              windsor-forest.ac.uk
                                                                                                          COURSE GUIDE 2022/2023 I 27
CONSTRUCTION
CONSTRUCTION (MULTI-TRADES)                                             CONSTRUCTION (MULTI-TRADES)
BTEC DIPLOMA | LEVEL 1 | ONE YEAR                                       BTEC DIPLOMA | LEVEL 2 | ONE YEAR
This course will cover a range of foundation level skills in the        This course will provide you with the practical skills as well as the
construction industry and can lead to employment in the                 knowledge and understanding of construction to allow you to
construction industry or a Level 2 qualification in a specific trade.   pursue a career in this industry. You will learn the basics of how
You'll cover a range of trades, including:                              buildings are constructed and how to recognise the common
                                                                        defects in different parts of a building. You will be able to treat
• Carpentry and joinery                                                 and repair these defects to industry standards.
• Electrical
                                                                        ENTRY REQUIREMENTS: Completion of a Level 1 qualification
• Plastering
                                                                        along with satisfactory attendance and a good reference from your
• Plumbing and brickwork                                                course tutor. Alternatively, a minimum of four GCSEs at grade 3
ENTRY REQUIREMENTS: You will need three GCSEs                           or above.
at grade 2 or above.

                              For full course details, head to our website
                              windsor-forest.ac.uk

28 I COURSE GUIDE 2022/2023
CARPENTRY AND JOINERY
BTEC DIPLOMA | LEVEL 1 | ONE YEAR
If you would like to become a Joiner but don't yet have the skills,
this carpentry and joinery course will show you the way and help
you carve a career in construction. This course provides you with
the basic knowledge, understanding and skills to become qualified
within carpentry and joinery.

ENTRY REQUIREMENTS: You'll need three GCSEs at grade 2.
Alternatively, you should have completed the BTEC Level 1 in
Construction. You need to be physically fit due to the nature of
the course and have the ability to demonstrate some level of
practical skill.

CARPENTRY AND JOINERY
BTEC DIPLOMA | LEVEL 2 | ONE YEAR
This one year course will increase your site skills in carpentry and
joinery and will give you good skills in carrying out site carpentry
tasks. If you are successful in this course you can progress onto
the Level 3 Diploma or enter the carpentry profession at an
intermediate level.

ENTRY REQUIREMENTS: Completion of the Level 1 Diploma along
with a good reference from your course tutor and good attendance
records. Alternatively, a minimum or four GCSEs at grade 3 or above
or achievement of the Level 1 Diploma.

                                                                       COURSE GUIDE 2022/2023 I 29
CONSTRUCTION
ELECTRICAL INSTALLATION                                                   PLUMBING
BTEC DIPLOMA | LEVEL 1 | ONE YEAR                                         BTEC DIPLOMA | LEVEL 1 | ONE YEAR
This course will give you an introduction into electrical installation.   This course focuses on fundamental plumbing practical skills and
On successful completion, it can lead to the Level 2 Diploma in           knowledge. Successful completion of the course will give you an
Electrical Installation or the equivalent apprenticeship.                 understanding of the core skills and knowledge required by a
                                                                          plumber working within the industry.
ENTRY REQUIREMENTS: You will need a minimum of four GCSEs
at grade 3 or above including English and Maths.                          ENTRY REQUIREMENTS: You will need a minimum of four GCSEs
                                                                          at grade 3 including English and Maths.

ELECTRICAL INSTALLATION
BTEC DIPLOMA | LEVEL 2 | ONE YEAR                                         PLUMBING
                                                                          BTEC DIPLOMA | LEVEL 2 | ONE YEAR
This course covers various areas in electro-technical technology. It
can lead to further study or Level 2 Diploma if you gain employment       This course will provide you with the essential knowledge you need
as an apprentice.                                                         to start your career as a plumber. You will study a wide range of
                                                                          skills to enable you to be effective in the industry.
ENTRY REQUIREMENTS: You will need to have successfully
completed the Level 2 and have four GCSEs at grade 4 or above             ENTRY REQUIREMENTS: You will need a minimum of four GCSEs
including English and Maths.                                              at grade 4 or above including English and Maths.

ELECTRICAL INSTALLATION                                                   PLUMBING
BTEC DIPLOMA | LEVEL 3 | ONE YEAR                                         BTEC DIPLOMA | LEVEL 3 | ONE YEAR
This course will suit you if you have a good understanding of basic       This course is aimed at learners who have completed their Level 2
electro technical principals and want to develop your skills. There       Plumbing Diploma and want to progress to the next level. You will
is a large practical element to give you the experience and skills        learn a wide range of skills sought after within the industry.
required by the industry including installation, inspection and
testing of electrical circuits and systems.                               ENTRY REQUIREMENTS: You will need to have successfully
                                                                          completed the Plumbing Diploma Level 2 and have four GCSEs
ENTRY REQUIREMENTS: Four GCSEs at grade 4 or above                        at grade 4 or above including English and Maths.
including English and Maths and successful completion of Level 2
Diploma. Science preferred but not essential.

30 I COURSE GUIDE 2022/2023
APPRENTICESHIPS
PROPERTY MAINTENANCE OPERATIVE | LEVEL 2
CARPENTRY AND JOINERY | LEVEL 2
CARPENTRY AND JOINERY | LEVEL 3
ELECTRICAL INSTALLATION | LEVEL 3
GAS ENGINEER OPERATIVE | LEVEL 3
PLUMBING AND DOMESTIC HEATING TECHNICIAN | LEVEL 3
PAINTER AND DECORATOR | LEVEL 2

                                                     COURSE GUIDE 2022/2023 I 31
ENGINEERING TECHNOLOGY
The UK has an advanced engineering industry with new technologies set to transform
productivity. We'll introduce you to all aspects of engineering including design, hydraulics,
welding, product design and electronics using the latest industry-standard technology.

Your Learning Environment                                Consider this sector if…
                                                         you like solving problems and making
         Specialist workshops
                                                         things work more efficiently.
         Latest technology and equipment
                                                         Market Insight
         High specification equipment
                                                         People who graduate from university
                                                         with engineering and technology
         Industry experienced tutors
                                                         degrees start out earning almost
                                                         20% more per year than the average
         Industry speakers
                                                         salary for all graduates.

32 I COURSE GUIDE 2022/2023
THE ENGINEERING PROGRAMME                                         WHAT NEXT?

 Level 1                                                          Level 2
 You will get an overview of engineering and foundation skills.   Or an Apprenticeship.

 Level 2                                                          Level 3
 You will learn more advanced skills ready for employment
                                                                  Or Employment/Apprenticeship.
 or an apprenticeship.

 Level 3
 Advanced skills and work experience to prepare you for           HND, University, Higher Apprenticeship, Employment.
 advanced study and employment.

Local Employers
3M; AWE; Thales; Stantec; Xtrac.

Jobs and Careers
• Engineering Operative            • Manufacturing
• CNC Milling Fabricator           • Toolmaker
• Broadcast Engineer               • Sheet Metal Worker

         Get real world experience
         with local employers

             Apply online
             windsor-forest.ac.uk
                                                                                                  COURSE GUIDE 2022/2023 I 33
ENGINEERING TECHNOLOGY
ENGINEERING                                                           ENGINEERING
DIPLOMA | LEVEL 1 | ONE YEAR                                          DIPLOMA | LEVEL 2 | ONE YEAR
This course offers a vocational route into the exciting world of      The aim of this course is to develop your basic skills and knowledge
engineering technology. After taking the Level 1 qualification, you   to allow you to progress into a career in the engineering industry or
could move on to a Level 2 Engineering or related course.             to a higher level course.

ENTRY REQUIREMENTS: You will need four GCSEs at grade 2               ENTRY REQUIREMENTS: You will need a minimum of four GCSEs
or above including English and Maths. Science is preferred but        at grade 3 or above including Maths, English and Science.
not essential.

                              For full course details, head to our website
                              windsor-forest.ac.uk

34 I COURSE GUIDE 2022/2023
ENGINEERING
DIPLOMA | LEVEL 3 | TWO YEARS
This course has been developed to provide you with knowledge and
related practical skills in a range of engineering subjects, along with
practical experience and expectations of the situations that they
could face in an engineering job role.

ENTRY REQUIREMENTS: You will need GCSE Maths at grade 4 or
above and English at grade 3 or above. GCSE Science at grade 3 or
above is preferred. Alternatively, a Level 2 Diploma in Engineering,
with minimum grade 4 in Maths.

 APPRENTICESHIPS
 ENGINEERING OPERATIVE | LEVEL 2
 ENGINEERING FITTER | LEVEL 3                                             STUDENT STORY
                                                                          STUDENT UNION VICE PRESIDENT

                                                                          SORINA NEACSU
                                                                          Level 3 Extended Diploma in Engineering
                                                                          FUTURE PLANS: To continue studies in engineering at
                                                                          university, with the goal of earning a PhD in engineering.

                                                                          I chose Langley College because I
                                                                          wanted smaller class sizes and the
                                                                          opportunity to form close relationships
                                                                          with my classmates and teachers.

                                                                                                             COURSE GUIDE 2022/2023 I 35
FOUNDATION
LEARNING
Our Foundation Learning programme provides courses at Entry Level 3, Entry 2 and Entry 1.
If you didn't quite get the grades you were hoping for, have no formal qualifications or
have been out of education for a while, our foundation courses will help you improve
your skills, gain a qualification and progress to further study or employment.

We offer personalised programmes for         Our friendly team are highly trained to help guide you
those with learning difficulties and/or      according to your ambitions, expectations and interests.

disabilities that can put you on a journey   You will learn new skills in areas such as motor vehicle,
towards a qualification, further study,      childcare, beauty therapy, construction, ICT or
employment/supported employment              customer service.
and/or independent living.                   We offer multiple starting points for courses throughout
                                             the year.

36 I COURSE GUIDE 2022/2023
All students within the Foundation Learning
programme can complete a LASER Award,
Certificate or Diploma qualification. The curriculum
offered is individualised to meet their needs as
outlined within their Educational Health Care Plan.
Our programmes focus on the following areas:

• Personal Social Development
• English and Maths
• Information Technology
• Business Enterprise
• Supported Work Experience

Learners with Learning
Difficulties and/or Disabilities
The College has an excellent reputation for its
courses for Learners with Learning Difficulties
and/or Disabilities (LLDD).
Our experienced team are highly trained and specialise in helping
people with many different types of difficulties and/or disabilities to
ensure you make the most of your time with us.

You will improve your independence and confidence, and develop
your skills for employment such as good communications and
responsibility, and where possible, undertake some work experience.

                                                                          COURSE GUIDE 2022/2023 I 37
HAIRDRESSING AND
BEAUTY THERAPY
The hairdressing and beauty therapy industry is a fun, fast paced and fabulous with no
shortage of career options. In our wonderful training salons, working on real clients,
you'll get all the skills, experience and qualifications you need to excel in this sector.

Your Learning Environment                                    Consider this sector if…
                                                             You are creative and have a passion
         Hi-spec salons and treatment rooms
                                                             for helping clients look and feel
                                                             their best.
         Innovative partnerships including Wella

         Real-work environment and real clients              Market Insight
                                                             There has been a huge growth of
         Industry specialist tutors                          45% in the number of hairdressing,
                                                             barbering and beauty businesses
         Take part in competitions                           over the past five years.

38 I COURSE GUIDE 2022/2023
THE HAIRDRESSING AND BEAUTY                                  WHAT NEXT?
THERAPY PROGRAMME

 Level 1                                                     Level 2
 You will get an overview of the Hair and Beauty industry.   Or an Apprenticeship.

 Level 2                                                     Level 3
 You will learn more advanced skills ready for employment
                                                             Or Employment/Apprenticeship.
 or an apprenticeship.

  Level 3
  Advanced skills to prepare you for employment, higher       University, Employment or Higher Apprenticeship.
  education or apprenticeship.

Local Employers
High Street hair, beauty and skin clinics, Nirvana Spa,
Cliveden House Spa

Jobs and Careers
• Hairdresser                     • Nail Technician
• Beauty Therapist                • Salon Manager
• Makeup Artist                   • Spa Manager
• Massage Therapist

          Get real world experience
          with local employers

              Apply online
              windsor-forest.ac.uk
                                                                                               COURSE GUIDE 2022/2023 I 39
HAIRDRESSING AND BEAUTY THERAPY
INTRODUCTION TO HAIRDRESSING                                          HAIRDRESSING
AND BEAUTY THERAPY                                                    DIPLOMA | LEVEL 2 | ONE YEAR
DIPLOMA | LEVEL 1 | ONE YEAR
                                                                      This course covers all aspects of basic hairdressing and can help
This course is well respected within the sector. On successful        launch your career in this expanding industry. If you have artistic
completion of this course you can progress to a career or             flair, a caring personality, enthusiasm and are willing to work hard,
apprenticeship in hairdressing or beauty therapy, or further study.   you can pursue a challenging and worthwhile career in this industry.
You will study a range of units, including:
                                                                      ENTRY REQUIREMENTS: You will need three GCSEs at grade 3, or
• Skincare                                                            a Level 1 in Hairdressing.
• Manicure and pedicure
• Shampoo and conditioning
• Plaiting and twisting hair

ENTRY REQUIREMENTS: Three GCSEs at grade 2 or above.

BARBERING
DIPLOMA | LEVEL 2 | ONE YEAR
You will gain the skills you need to be qualified as a junior men's
hairdresser/barber. You will develop the knowledge, understanding
and skills to enable you to consult with male clients on hair and
facial hair grooming.

ENTRY REQUIREMENTS: You will need Functional Skills English
and Maths at Level 1 and will also need to be well presented,
practical and well organised. You will need to dedicate a minimum
of 3–4 days per week to the course.

 APPRENTICESHIPS
 HAIR PROFESSIONAL | LEVEL 2
 ADVANCED AND CREATIVE HAIR PROFESSIONAL | LEVEL 3

40 I COURSE GUIDE 2022/2023
HAIRDRESSING
DIPLOMA | LEVEL 3 | ONE YEAR
This course is designed for students who have passed Level 2
and for hairdressers in the industry that have a basic working
knowledge of hairdressing. Once completed then you will be able
to perform more technical services with skilled techniques and have
the knowledge to tackle problems

ENTRY REQUIREMENTS: You will need a Level 2 in Hairdressing
and you will be interviewed and must demonstrate a positive
attitude and commitment to the course. This can be supported by
reports and references from your previous tutor.

BEAUTY THERAPY
DIPLOMA | LEVEL 2 | ONE YEAR
This course provides training in a variety of beauty skills. On
successful completion of this course you will have gained a range
of beauty skills relevant for employment in the sector. However,         STUDENT STORY
there are wider opportunities if you progress to and achieve Level 3,
subject to interview and references.
                                                                         OLIVIA MICHAEL
ENTRY REQUIREMENTS: You will need three GCSEs at grade 3 or              Level 3 Diploma in Beauty Therapy
above, including English and Maths.
                                                                         FUTURE PLANS: Now studying Art, Design and Media
                                                                         at Bucks New University

BEAUTY THERAPY
DIPLOMA | LEVEL 3 | ONE YEAR
This course aims to provide training in a variety of advanced holistic
skills which will enhance your opportunities for employment within       The Hair and Beauty training facilities at
the beauty industry. Upon completion, you will be qualified to join      Langley are really well equipped. It's the
the industry as a beauty therapist if you have completed both            ideal place to study. I like the way the
Levels 2 and 3.
                                                                         course is set out and I enjoy being able
ENTRY REQUIREMENTS: You need to have successfully completed
                                                                         to focus on a subject I want to study.
a Level 2 Beauty Therapy qualification. You will be interviewed
and must demonstrate a positive attitude and commitment to the
course, supported by school reports and references.
                                                                                                       COURSE GUIDE 2022/2023 I 41
HEALTH, CARING
AND EDUCATION
This specialist and valuable sector offers many varied and fulfilling opportunities.
Our expert team and outstanding facilities will prepare you for successful careers
in a range of sectors from early years to nursing, social work and teaching.

Your Learning Environment                                 Consider this sector if…
                                                          you can focus under pressure and want to
         Simulated hospital environment
                                                          look after and improve people's lives.
         Children's play area

         Industry experienced tutors
                                                          Market Insight
                                                          Around 40% of those working in health
         Inspirational guest speakers                     and care in Berkshire work in professional
                                                          occupations the majority of whom are
         Superb industry links                            nurses or medical practitioners.

42 I COURSE GUIDE 2022/2023
THE HEALTH, CARE AND                                          WHAT NEXT?
EDUCATION PROGRAMME

 Level 1                                                       Level 2
 You will get a broad range of foundation skills to prepare
                                                               Or Apprenticeship.
 you for Level 2 study.

 Level 2                                                       Level 3
 You will learn more advanced skills to prepare you to work
                                                               Or Employment, Apprenticeship.
 with children or in an adult care setting.

 Level 3
 Advanced skills and work experience to prepare you for        FdA, University, Higher Apprenticeship, Employment.
 advanced study and employment.

 Access to HE (Level 3)                                        FdA, University, Higher Apprenticeship.
 Preparation for advanced level study.

 Foundation Degree                                             Top up at University, Higher Apprenticeship, Employment.
 Advanced level study – first two years of a degree.

 Bachelor Degree
 A full degree accredited by the University of West London     Employment
 – you can also top-up from the FdA.

Local Employers                                               Jobs and Careers
Sunrise Senior Living; Royal Berkshire Hospital;              • Social worker                  • Carer
Wexham Park Hospital; nurseries; primary and                  • Midwife                        • Youth Worker
secondary schools; Local authority; Youth Centres.
                                                              • Paramedic                      • Nursery Nurse
                                                              • Teacher

             Apply online
             windsor-forest.ac.uk
                                                                                                 COURSE GUIDE 2022/2023 I 43
HEALTH, CARE AND EDUCATION

  CHILDCARE
CARING FOR CHILDREN                                                 SUPPORTING TEACHING AND LEARNING
DIPLOMA | LEVEL 1 | ONE YEAR                                        IN SCHOOLS
                                                                    CERTIFICATE | LEVEL 2 | ONE YEAR
This course will give you an understanding of the skills required
to work with children. On completion, you could progress to a       This course will prepare you to support pupils in primary, secondary
Level 2 course.                                                     and specialist schools and colleges. It could lead to a Level 3
                                                                    Childcare course, a Level 3 Teaching Assistant apprenticeship or
ENTRY REQUIREMENTS: You will need three GCSEs                       employment in an educational setting.
at grade 2 or above.
                                                                    ENTRY REQUIREMENTS: You will need four GCSEs at grade 3 or
                                                                    above including English Language and Maths. A Disclosure Barring
                                                                    Service (DBS) check will also be required.

44 I COURSE GUIDE 2022/2023
INTRODUCTION TO EARLY YEARS,
EDUCATION AND CARE
DIPLOMA | LEVEL 2 | ONE YEAR
This course will prepare you to work with children between
0–5 years, with knowledge of children up to 7 years old. Upon
achievement of this qualification, you can progress into various job
roles in the statutory, voluntary or private sectors, such as nursery
assistant or pre-school assistant or study for a higher qualification.

ENTRY REQUIREMENTS: You will need GCSE English and Maths
at grade 3 or above. A Disclosure Barring Service (DBS) check will
also be required.

CHILDCARE AND EDUCATION
DIPLOMA | LEVEL 3 | TWO YEARS
This is a two year course, year one is the CACHE Level 3 Certificate
in Childcare and Education and year two is the CACHE Level 3
Diploma in Childcare and Education (Early Years Educator). Upon          STUDENT STORY
achievement of the Level 3 Diploma in Childcare and Education you
will be able to access Higher Education or enter the workforce as
an Early Years' Educator.                                                HAWO HASSAN
                                                                         Access to Higher Education – Nursing
The Diploma enables you to gain the knowledge and experience
which will allow you to work with children from 0–5 years.               FUTURE PLANS: Off to university to study children's
                                                                         nursing. In the future plans to work in a hospital setting,
ENTRY REQUIREMENTS: You will need five GCSEs including                   as a paediatric nurse or in ICU.
English and Maths at grade 4 or above. A Disclosure Barring
Service (DBS) check will also be required.

                                                                         This course has given me so much
 APPRENTICESHIPS                                                         confidence. I always knew what I wanted
                                                                         to do but I didn't know how to get there.
 EARLY YEARS PRACTITIONER | LEVEL 2
                                                                         The staff have helped me achieve my
 EARLY YEARS EDUCATOR | LEVEL 3
                                                                         goal to get to university.

                                                                                                             COURSE GUIDE 2022/2023 I 45
HEALTH, CARE AND EDUCATION

  HEALTH AND SOCIAL CARE
HEALTH AND SOCIAL CARE                                                HEALTH AND SOCIAL CARE
DIPLOMA | LEVEL 1 | ONE YEAR                                          FOUNDATION DIPLOMA | LEVEL 3 | ONE YEAR
On this course you will get a broad understanding of health and       Do you want to work in the care industry, nursing or childcare?
social care and develop your practical and interpersonal skills for   Upon completion of this course you can enter university, or start
working in the health and social care sector. The course can lead     a career or an apprenticeship in the care sector.
to employment in residential care homes, day centres or hospitals
or you can progress onto the Level 2 Diploma or a Childcare           This is demanding course with a strong theoretical base that will
Level 2 course.                                                       help you prepare by equipping you with the communication skills,
                                                                      organisational ability and understanding of the core values of the
ENTRY REQUIREMENTS: You will need three GCSEs at grade 2              care sector.
or above.
                                                                      ENTRY REQUIREMENTS: You will need five GCSEs including
                                                                      Maths and English and Science at grade 4 and above or a Merit
                                                                      in Level 2 Science BTEC.
HEALTH AND SOCIAL CARE
EXTENDED CERTIFICATE | LEVEL 2 | ONE YEAR
This is built on two core units that form the fundamental knowledge   HEALTH AND SOCIAL CARE
and understanding of health and social care principles: Human         EXTENDED DIPLOMA | LEVEL 3 | TWO YEARS
lifespan development and health and social care values. You will
study additional units to develop a broader understanding of the      This is a two year course that explores many aspects of health
health and social care sector including factors that influence an     and social care ranging from human lifespan development and
individual's lifestyle choices and their health.                      public health to complimentary medicines and individual care and
                                                                      support. There is an emphasis on real-world experience through
ENTRY REQUIREMENTS: You will need four GCSEs at grade 3               work placements and the chance to hear from and speak to
or above including GCSE English and Maths.                            professionals. Speakers include nurses, therapists and meditators.

                                                                      ENTRY REQUIREMENTS: You will need five GCSEs including
                                                                      Maths and English and Science at grade 4 and above or a Merit
                                                                      in BTEC Level 2 Science.

46 I COURSE GUIDE 2022/2023
ACCESS TO HIGHER EDUCATION
NURSING AND HEALTHCARE PROFESSIONS                                    SOCIAL WORK AND MENTAL
ACCESS TO HE | LEVEL 3 | ONE YEAR                                     HEALTH PROFESSIONS
                                                                      ACCESS TO HE | LEVEL 3 | ONE YEAR
This course will provide you with the qualification you need to
progress to a degree programme at university in nursing and           This course will provide you with the qualification you need to
midwifery or courses allied to medicine. This can lead to a variety   progress to a degree programme at university in a variety of areas
of careers as a health professional.                                  leading to careers in Social Work, Policing, Youth Offending, Mental
                                                                      Health Nursing, Counselling and more.
The units cover a wide range of topics and are designed to help
you build on the knowledge and skills needed when working in the      You will study a range of units including:
health sector as a health professional including:
                                                                      • Ageing and Disability
• Human anatomy and physiology                                        • Mental Illness and Society
• Health psychology                                                   • Social Work Practice
• Mental illness                                                      • Neuropsychology
• Nutrition and nutritional disorders
                                                                      ENTRY REQUIREMENTS: You will need to have English and
• Health services
                                                                      Maths at grade 4/C or above or Functional Skills at Level 2. You
ENTRY REQUIREMENTS: You will need to have English and                 may be asked to complete an initial diagnostic assessment. It may
Maths at grade 4/C or above or Functional Skills at Level 2. You      be possible to complete a Maths course alongside the Access
may be asked to complete an initial diagnostic assessment. It may     course, following assessment. Very good IT skills are also required
be possible to complete a Maths course alongside the Access           to complete and submit work.
course, following assessment. Very good IT skills are also required
to complete and submit work.

                             For full course details, head to our website
                             windsor-forest.ac.uk

                                                                                                                   COURSE GUIDE 2022/2023 I 47
HEALTH, CARE AND EDUCATION

                                                                         HIGHER EDUCATION
SOCIAL SCIENCES AND EDUCATION                                          CHILDREN'S DEVELOPMENT AND LEARNING
ACCESS TO HE | LEVEL 3 | ONE YEAR                                      FOUNDATION DEGREE | TWO YEARS
The course will provide you with the qualifications you need to
progress to university including our Foundation Degrees in a variety
of areas including Psychology, Sociology, Early Years or Primary/
Special Needs Teaching.

You will cover a range of units including:                             This course enables you to develop the skills to progress in your
                                                                       career working with children, alongside your job. It is aimed at early
• Youth and deviance                                                   years and education practitioners who are working with children up
• Child development                                                    to the age of 11. Upon completion of this course you may decide to
                                                                       do a Top Up course which will give you a full Bachelor's degree.
• Ageing and disability
• Biopsychology                                                        ENTRY REQUIREMENTS: You must be working at least 2.5 days
                                                                       a week in a relevant setting, and are normally expected to have
ENTRY REQUIREMENTS: English & Maths at Grade 4/C or above              obtained an NQF Level 3 qualification in a work-related area,
plus GCSE Science Grade 4/C or above for Primary Teaching.             as well as GCSE English Language and Maths at a grade 4/C
Functional Skills L2 English/Maths is not accepted for Psychology      or above.
or Primary Teaching at university.
                                                                       Ideally, you'll have at least two years' experience of working within
                                                                       the Children's Workforce, for example, in a registered early year's
                                                                       setting or in a school as a Teaching Assistant. Any candidate
                                                                       who does not fully meet the entry criteria (for example, who
                                                                       does not have Maths GCSE or the specified amount of full-time
                                                                       work experience but may have part-time and/or volunteering
                                                                       experience) is invited to submit their application, which will be
                                                                       considered on a case-by-case basis.

                              For full course details, head to our website
                              windsor-forest.ac.uk

48 I COURSE GUIDE 2022/2023
WORKING WITH CHILDREN AND YOUNG PEOPLE                                    WORKING IN INTEGRATED SERVICES FOR
FOUNDATION DEGREE | TWO YEARS                                             CHILDREN AND YOUNG PEOPLE
                                                                          BA (HONS) | ONE YEAR (TOP UP)

This course is for anyone who works with children and young
people from 0–25 (working in Children's Centres, secondary                This Level 6 programme is aimed at those with a Foundation
school support staff, extended schools, health and social care            Degree in Working with Children and Young People, Early Years,
and local authority practitioners and advisory staff) and wants to        Primary Education, Healthcare Play Specialism or in a related
improve their skills and knowledge while staying in their current         field. It will extend and develop further skills and learning to meet
job. Successful completion allows you to study a Top Up course to         the government's policy of developing dynamic, high quality
a full BA Hons degree at one of our local universities, Bucks New         practitioners across the children and young people's workforce.
University and the University of West London.
                                                                          ENTRY REQUIREMENTS: You need to be in current employment
ENTRY REQUIREMENTS: You will need a relevant Level 3                      in an appropriate setting for a minimum of two days a week, hold a
qualification. In addition, a minimum of two years' relevant experience   Foundation Degree in a related subject, have a Level 2 qualification
and current employment in an appropriate setting (for a minimum of        in Maths and English, have the support of your employer and
two days a week). You will also need someone to act as your mentor.       someone to act as your mentor.

PROFESSIONAL PRACTICE IN HEALTH
AND SOCIAL CARE
FOUNDATION DEGREE | TWO YEARS

This two year programme is a work-based course, and the module
assignments and lessons are designed to benefit your professional
development. You will build upon your experience through modules
in areas such as; Developing the Role of the Reflective Practitioner,
Fundamentals of Anatomy, Play and Creative Arts, and Mental
Health and Wellbeing.

ENTRY REQUIREMENTS: You must be working at least 2.5 days a
week in a relevant care setting, and are normally expected to have
obtained a Level 3 qualification in a work-related area, GCSE English
Language and GCSE Maths at a grade C (grade 4) or above. Plus, at
least 2 years' experience of working within a relevant setting.
                                                                                                                    COURSE GUIDE 2022/2023 I 49
LEARN ENGLISH (ESOL)
Do you need to learn or improve your English?
Whether you speak just a few words or are already a confident user of English,
our friendly and expert staff will help you find the right class for your level.

We teach at every stage from learning to speak and write your
very first words to giving formal presentations, writing reports and
                                                                       Your Learning Environment
engaging in complex discussions at Cambridge Proficiency level.
You will develop your grammar and vocabulary through reading,              Trained, experienced teachers
writing, speaking and listening. Our courses lead to recognised
and highly regarded qualifications including Cambridge or Trinity          Wide range of courses on campus
College London ESOL Skills for Life, Cambridge First Certificate
(FCE) and Cambridge Advanced (CAE).
                                                                           Educational trips to help you
                                                                           improve your English skills

50 I COURSE GUIDE 2022/2023
Enriching Your Learning
A great way to improve and develop your English is having the
opportunities to practise your speaking and listening skills. We go
on lots of trips and visits, which have included going to see the
work of the local food bank, a historical trip to Windsor and a
Christmas pantomime.

  BEFORE YOU JOIN ONE OF OUR CLASSES,
  YOU WILL NEED TO COME IN FOR AN
  ASSESSMENT AND INTERVIEW SESSION,
  SO WE CAN FIND OUT WHICH CLASS WILL
  BE BEST FOR YOU.

FULL-TIME LEARN ESOL/ENGLISH IN LANGLEY
LEVEL E | ONE YEAR
If English is not your first language, then this course is for you. We
offer a vibrant ESOL study programme for 15–18 year olds, which
will help you improve your English and help you progress into a
range of jobs or further study.

We are also committed to helping you progress with your English
and gain essential qualifications in Maths and ICT. At higher levels,
your programme will include a vocational or academic subject plus
work experience.

For those aged 15 years old, we work in partnership with Slough
Borough Council and the Royal Borough of Windsor and
Maidenhead to provide courses where appropriate.

ENTRY REQUIREMENTS: Before you can join one of our courses,
you will need to come to an interview and assessment session at
Langley College. This will help us to find the right class for you.

              Apply online
              windsor-forest.ac.uk
                                                                         COURSE GUIDE 2022/2023 I 51