EASTERN & MIDLAND REGIONAL ASSEMBLY
If your browser does not support JavaScript, please read the page content below: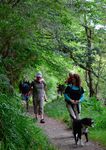 Eastern & Midland Regional Assembly Corporate Plan 2015-2020 Tionól Reigiúnach Oirthir agus Lár-Tíre Eastern and Midland Regional Assembly
Foreword 4 Who we are - regional profile 6 What we do 12 Our goals 18 Our functions in more detail 20 How we will make this plan work 26 Appendices 28 *A Glossary of Terms are available in Appendix 1* Table of Contents The first Corporate Plan of the Eastern and Midland Regional Assembly outlines the strategic vision and responsibilities of the organisation over the next 5 years. It explains that we are part of local government structures in Ireland and that elected representatives sit on a regional assembly on behalf of the citizens of the region.
It also outlines our responsibilities in terms of regional planning and economic development. It shows that we have responsibilities in terms of acquiring and managing European funding for various projects and initiatives across the region and that we provide a secretariat service to Irish members of the Committee of the Regions (CoR). The CoR gives voice to local interests in terms of current and emerging European legislation. Finally, this plan also explains our role in providing a service in terms of the monitoring of the performance of local authorities across the region.
The Local Government Reform Act 2014 and Statutory Instrument (S.I.) 573 / 2014 provides for the establishment of Regional Assemblies. They enact the proposals of the Action Programme for Effective Local Government (called Putting People First ) which was published by the Department of Environment, Community and Local Government in 2012. Putting People First proposed the merger of the existing 8 Regional Authorities and 2 Regional Assemblies into a more rationalised structure of 3 Regional Assemblies. This rationalisation also saw a broadening of the scope of strategic plans to include an economic as well as a planning remit.
These new plans will be called Regional Spatial and Economic Strategies.
A message from the Cathaoirleach It gives me great pleasure to present this, the first Corporate Plan and roadmap, prepared by the Eastern and Midland Regional Assembly (EMRA) for the Eastern and Midland Region (EMR). This plan provides a framework and explanation for the responsibilities of regional governance and the role of the Assembly. The Eastern and Midland Regional Assembly comprises of 36 councillors who are elected by their peers in 12 councils to represent them regionally. The importance of our role in terms of enhancing the effectiveness of local government, securing targeted, cost-efficient and balanced regional, spatial and economic development and our contribution to the promotion of the local and regional agenda in Europe cannot be underestimated.
This plan highlights the potential of the region, our key goals and the ethos that will apply to inform the implementation of those goals for the next 5 years. We will monitor the delivery of this plan to ensure that the overall goals of the EMRA are achieved.
It is to the citizens advantage that the EMRA mobilises the opportunity provided by Dublin being the core city region of international scale in Ireland. This will be done while also maximising the many assets of the broader region with a focus on improving the well-being of all our citizens. We will co-operate fully with the two other regional assemblies to align future policy and planning to the best extent possible. We will put in place policies that will result in a better environment that is more resilient to the impacts of changes to our climate and future demographics across the region.
Combining the broad range of experience the elected representatives bring from across 12 local authorities provides a solid base to promote our region and bring together the different strengths to enhance the quality of life of those within the EMRA and beyond. It is my sincere belief that an opportunity now exists to deliver more efficient, evidencedbased economic and spatial planning. Within the scope of our role we will extract maximum benefit from current local government structures in Ireland. We will also work collaboratively with regional partners from across the public and private sectors to maximise EU funding opportunities and programmes.
At a time of renewed confidence in our social and economic future, the EMRA will be ambitious in its plans and will lead in maximising opportunities for the future wellbeing of the citizens of this region. Cllr Pat Vance Director's Note As Director, it is a great privilege to introduce the first Corporate Plan for the Eastern and Midland Regional Assembly (EMRA). It heralds a new beginning in strategic regional planning, coordination and oversight in Ireland. The EMRA is responsible for the provision of strategies and services that will improve the quality of life for our citizens over the coming years.
Among these are: regional spatial and economic strategies; the management of certain EU funding programmes; the co-ordination and monitoring of particular local authority functions; and regional participation in the EU governance process. All of these will impact upon a region which houses almost half of the nation's 4.6 million inhabitants and produces well over 50% of national Gross Domestic Product (GDP). Our new Assembly forms an integral part of local government reform and rationalisation. While we will continue to maintain a sub-regional planning remit and focus through Strategic Planning Area Committees, the realignment and merger of the Greater Dublin Area, Midlands and Louth provides opportunities to plan more strategically and cooperatively for the future.
The strengths of the Region will be realised in a number of ways, not least through the opportunity to provide assistance to, and realise mutual benefits from, other state and semi-state bodies. Where practicable, the delivery of their roles in line with the new regional assembly delineations means that we will be able to plan and work together across common boundaries and frameworks. Planning for the region will need to take account of how best to maximise the region's potential. The equitable and proportional distribution of growth, recognising key infrastructural assets and capacities and maximising economic corridors, such as the M1 economic corridor linking Dublin and Belfast on the trans-European transport network as well as the many linkages North, West and South within the region, will add to our overall success.
To achieve all of this the EMRA will engage in a number of key initiatives, pursuing and evolving its strategic planning role and its role in assisting the management of the EU Operational Programmes 2014-2020. Our goals will also be achieved by enhancing the role of the EMRA as a coordination and oversight body, (working closely with the National Audit and Oversight Committee (NOAC), with regards to oversight) and through targeted involvement in projects of regional relevance. In addition, the Regional Assembly will support the secretariat representing Irish regional interests in Europe. The Irish Regions Office (IRO) is our permanent presence in Brussels and enables us to disseminate key strategic information to local authorities and regional bodies in Ireland on policy, funding, partnership opportunities and important events of interest to Irish stakeholders in the local and regional context.
The Committee of the Regions (CoR) is an assembly of local and regional representatives coming from all 28 EU Member States giving effective say to citizen's voices in the European decision-making process. It is a conduit through which the EMRA councillors elected locally, represent their territorial areas with regards to existing and emerging EU policy and regulation. More and more, the regulation and directives agreed in Europe are effecting us as citizens, communities or businesses. They cover all elements of our everyday lives, such as protection of the environment, regulation governing the common market and consumer rights issues.
We support and manage the work of the secretariat of the CoR and its elected representatives on European affairs of local and regional interest. As a Regional Assembly our function can be summarised as one of coordination, planning, monitoring and oversight. Pivotal to how the EMRA carries out its role will be working closely with the 12 local authorities within our area and with relevant government departments and agencies. We will discharge our duties not only to the best of our abilities but in a spirit of vigour and determination within local government in Ireland.
The Assembly's elected members come with a collective experience of public service and representation that will add greatly to the existing strengths of the region. This plan was developed and produced by the members and the executive team and it reflects an effective model of collaboration and consultation that underpins the working ethos of the EMRA. An opportunity exists to promote and frame the entire region and its human, fiscal and social capital and to align national and local economic contexts within this framework. This Corporate Plan will shape and direct the work of EMRA over the next 5 years and it will incrementally improve opportunities for, and the future wellbeing of, citizens of our Region.
Jim Conway " Is ar scáth a chéile a mhaireann daoine" – (Seanfhocal) people need each other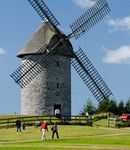 Who we are - regional profile Who we are? - regional profile 7 Population 2011 Population Density per km Regional Government 282,400 43 persons 8 Elected members 654,000 95 persons 11 Elected members 1,273,100 1,378 persons 17 Elected members Introduction The Eastern and Midland Regional Assembly (EMRA) is one of three Regional Assemblies in the Republic of Ireland. The smallest region in terms of land area, it accommodates a population of over 2.21 million persons.
The main settlement centre is the Dublin metropolitan area which is supported regionally by key strategic county towns. The region contains an extensive rural hinterland and incorporates 12 city and county councils.
The EMRA is part of the regional tier of governance in Ireland, primarily focused on strategic planning, EU funding and coordination of certain local government activities. It is comprised of 36 elected members (councillors) who are principally elected by their peers in the 12 councils to represent them regionally. Its main functions are to:
Prepare and adopt, as a statutory function, a Regional Spatial and Economic Strategy (RSES) for the region,
Make observations in relation to strategic planning issues and on Local Economic and Community Plans (LECPs), within the region,
Contribute to the development of EU, national, regional and local policy, as appropriate and within the scope of regional governance,
Prepare position papers to various government departments on behalf of citizens, elected members, local groups and associated regional interests, as and when appropriate, and
Adopt annual budgets for the Regional Assembly. Our Region Statistics: Population density: 154 persons per square kilometre, 2.3 times the national average (CSO, 2011). Disposable income per capita of €20,540 (State average €19,468 per capita, Dublin €28,018 per capita) (CSO, 2014) Contributes >50% of national GDP (CSO, 2014).
400 County Councillors in 12 Local Authorities. 36 elected representatives on the Regional Assembly *a population increase of 184,000 persons over the period 2006-2011 (CSO, 2011) Selected Regional Attributes
On the trans-European transport network linked to Liverpool across the Irish Sea and to Belfast along the M1 Corridor.
A major transport node and trading centre through Dublin Airport and Dublin Port.
Home to areas of immense natural beauty and interest: - - Wicklow and Slieve Bloom Mountains, the Lakelands; the east coast; numerous rivers and lakes; fens and bogs, forests and diverse natural areas, - - a soft and accessible coastline which includes the UNESCO designated biosphere of Dublin Bay, - - numerous tourist attractions including built and natural heritage: the National Gallery, Newbridge Silverware, Dublin Zoo, Book of Kells, Tayto Park, St. Patricks Cathedral and Kilmainham Gaol, Glendalough and Clonmacnoise; Dublin Castle, Castletown House, the Farmleigh Estate and the Botanic Gardens, to name just a select few,
World Heritage Site –Brú na Bóinne,
Nearly 68,000 beds between hotels, selfcatering, hostels, guesthouses and B&B's, over 56,000 beds in hotels and over 41,000 in Dublin (Fáilte Ireland).
3 Strategic Planning Areas 12 Local Authorities 2.21 million persons* Land Area 14,463km2 Midland Region Longford Louth Fingal Westmeath Meath South Dublin Dublin City Dún LaoghaireRathdown Laois Wicklow Offally Kildare Eastern Region Dublin Region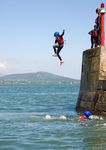 Over 65 Years 45-64 Years 25-44 Years 12-24 Years 0-14 Years Over 65 Years 45-64 Years 25-44 Years 12-24 Years 0-14 Years Over 65 Years 45-64 Years 25-44 Years 12-24 Years 0-14 Years Over 65 Years 45-64 Years 25-44 Years 12-24 Years 0-14 Years Over 65 Years 45-64 Years 25-44 Years 12-24 Years 0-14 Years Over 65 Years 45-64 Years 25-44 Years 12-24 Years 0-14 Years Over 65 Years 45-64 Years 25-44 Years 12-24 Years 0-14 Years Over 65 Years 45-64 Years 25-44 Years 12-24 Years 0-14 Years Over 65 Years 45-64 Years 25-44 Years 12-24 Years 0-14 Years Who we are? - regional profile Who we are? - Regional profile 8 9 Our people are our greatest asset Young The age profile of the Eastern and Midland Region (EMR) is younger than the State average.
In 2011 counties like Kildare, Fingal and Laois had close to 25% of their total populations aged under 14 years of age (CSO, 2012). Dublin had a relatively higher proportion of persons in the 25-44 age cohort possibly as a result of demand for highly skilled and educated workers in the capital.
Multicultural Over 18% of residents in the EMR were born outside of Ireland. Diversity is an asset attracting innovation and creativity. It has been shown in the US for example that city regions with greater cultural diversity and richer linguistic diversity tend to have higher levels of labour productivity and wages. 0% 4% 8% 12% 16% 20% Oceania America Asia Africa Other Europe (non EU) Other EU Poland UK EMR Wicklow Westmeath Offaly Meath Louth Longford Laois Kildare Dublin Persons living in the counties, sub-regions and region by age group (CSO, 2011) Where are our Citizens from?
A Young and Vibrant Region The region is home to nearly half the country's population, and to a highly skilled, multi-cultural and multi-lingual workforce.
The population profile of the region is young, diverse and vibrant. The region contains some of the fastest growing communities in the country. This increases demand for housing, infrastructure and local services which makes the planning and management of the region challenging and stimulating. Planning for better places and spaces, and sustainable economic growth on a strategic level requires a better understanding of the demographics of the region, the skills base and the needs of citizens and communities1 . From family friendly living in the city centre, to catering for relatively older populations with different challenges in Longford and Dún Laoghaire-Rathdown we will use best available data, information and knowledge to plan for future needs and services.
1 Demographics refers to information and data on the age, education, income, etc., of a population. % in age category 0-14 years 15-24 years 25-44 years 45-64 years Over 65 years Total persons in area Midland 23.5 12.2 30.6 22.5 11.2 282410 Laois 24.7 11.6 32.3 21.3 10.1 80559 Longford 23.2 11.6 29.2 23.5 12.5 39000 Offaly 23.4 12.3 29.6 23.1 11.6 76687 Westmeath 22.6 12.9 30.6 22.6 11.4 86164 Dublin 19.3 13.6 34.9 21.3 10.9 1273069 Dublin City 15.2 14.5 37.2 20.5 12.6 527612 Dún Laoghaire -Rathdown 18.2 14.0 29.5 23.8 14.5 206261 Fingal 24.2 11.9 36.6 20.0 7.2 273991 South Dublin 23.1 13.1 33.0 22.1 8.7 265205 Eastern 24.1 12.1 32.3 22.0 9.4 653984 Kildare 24.5 12.5 33.5 21.6 7.9 210312 Meath 25.2 11.4 33.1 21.4 8.9 184135 Wicklow 22.8 12.1 30.5 23.7 11.0 136640 Louth 23.3 12.6 31.1 22.0 11.0 122897 EMR 21.2 13.0 33.6 21.6 10.5 2209463 State 20.4 14.9 31.7 21.9 11.0 4239848 Age Profile of the Region (CSO, 2013) Dublin Kildare Laois Longford Louth Meath Offaly Westmeath Wicklow EMR National% 80 84 86 82 82 85 87 84 85 82 Non-National% 20 16 14 18 18 15 13 16 14 18 (see breakdown below) % make-up of non-nationals per county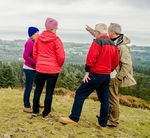 Who we are? - regional profile Who we are? - Regional profile 10 11 Dublin is the global gateway to the region taking in 21.7 million passengers via Dublin Airport in 2014, making it one of the fastest growing airports in Europe with capacity for further growth. The attractiveness of Dublin airport as a global hub, due to its capacity and location, means it is a critical asset to the wider region and country. Elsewhere, Dublin Port is a key facilitator of trade and sustainable development and our harbours have potential to further impact positively on local and regional economies. The region has a varied tourism offering which brings positive economic benefits: the landscape and coastline; inland waterways; mountains; wildlife; Prehistoric, Celtic, Viking and Anglo Norman heritage; sites of significance from recent Irish history, and; arts, culture and heritage attractions.
The eastern seaboard supports an immense richness of natural beauty, wildlife and built heritage. From Carlingford Lough to Kilmichael Point the coastline includes protected areas of natural beauty, the Dublin Bay biosphere, a necklace of coastal villages of ancient heritage and modern Irish history and is straddled by the garden of Ireland and the Wicklow Mountains along the southern coastline. From Dublin Castle to Brú na Bóinne, Clonmacnoise to Glendalough, the history, natural and cultural assets of the region are both numerous and diverse (Dublin Bay UNESCO biosphere and Brú na Bóinne UNESCO World Heritage Site).
In respect of current and future economic growth these precious assets and amenities afford huge potential.
Percentage Persons Working in Services and Non Services in the EMR 18 non-services 82 services Figure 3 Persons working in the services sectors (this figure rises to close to 90% for the Dublin region) (CSO, 2015) An economic engine With Dublin at its economic heart, the region houses the only city of international scale on the island of Ireland. The region contains a strong mix of local enterprise and multinationals providing innovation and jobs. A cluster of universities, institutes and research centres, both public and private, help to support innovation across the region. There is a robust enterprise base made up of traditional and emerging sectors.
This extends from the horticultural heartland of north Dublin, agri-business in the Midland and Eastern sub-regions, with special emphasis on the bloodstock industry in the Eastern subregion, to ICT and financial services in Dublin. Our multinational base is diverse and includes sectors such as ICT, Entertainment, Financial and Business Services, Bio-pharma, Medical and Clean Technologies, Industrial Products and Chemicals. Some well-known global companies and brands such as Google, Facebook, IBM, Intel, Paypal, Siemens, Abbott Ireland, LM Ericsson, to name just a few, have chosen over the years to locate their operations in our region.
These and the many other multinationals located in the region are important employers and help to attract other emerging and expanding businesses to Ireland and to grow indigenous enterprise. It is noteworthy that SME's consisting of many home grown enterprises make up over 98% of total businesses and provide a lifeline to citizens living across the countryside, towns and cities of the region. CSO Business Demography Data (2014) Overall, a host of positive factors contribute to our economic potential. These include our competiveness, ease of doing business and favourable tax regime, an open and safe society, a supply of highly educated graduates, a benign physical environment and our many natural resources.
It is essential therefore that the strategic polices and recommendations developed by the Assembly are designed to protect and enhance these assets and resources. This will help ensure there is an adequate and secure supply of daily basics such as energy, food, affordable housing and potable water and a better quality of life for all.
While the services sector (ICT, Retail, Finance and Business, etc) (Figure 3) dominates the landscape of the national and regional economy, the region also has an abundance of natural assets as well as renewable energy, tourism and maritime potential. The hotspot maps (Figure 2) show the importance of the Dublin sub-region in certain sectors such as ICT and Finance and equally the relatively important role of the Eastern and Midland sub regions across other sectors such as agriculture and construction. Both the services and non-services sectors have experienced changes in terms of the numbers of persons employed and active enterprises (Figure 1), from the economic downturn to the current recovery seen today.
Employment and other data show that some sectors suffered more than others. It is this type of information which helps to profile the region and develop progressive and informed policy and decisions. Number of Active Enterprises in Construction 5000 10000 15000 20000 ERM State 2012 2011 2010 2009 2008 2007 20000 40000 60000 80000 100000 ERM State 2012 2011 2010 2009 2008 2007 Number of Active Enterprises in ICT 5000 10000 15000 20000 ERM State 2012 2011 2010 2009 2008 2007 20000 40000 60000 80000 100000 ERM State 2012 2011 2010 2009 2008 2007 Figure 1: Examples of numbers of active enterprises in the EMRA by sector (CSO, Business Demography, 2014) " Dublin is keeping Google up and running.
If the lights were to go out in California, Dublin would maintain Google worldwide" Nelson Mattos, vice-president of engineering for Google Figure 2: Left to Right Concentration of Agricultural, Construction and ICT Activity Nationally (Dublin Local Authorities, 2012) Agriculture Construction Information Communication Technology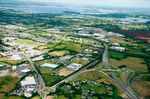 What we do? What we do? 13 Be transparent Be people focussed Champion sustainable development Use best available information and evidence Seek to improve quality of life and well being Maximise economic potential What can the EMRA do to improve the region? Better planning for our future Joined up thinking: making the most of our region, its people, their ideas and skills Innovating for the region Improving quality of life Improving quality of environment Making the entire region more attractive to future investment Making the region more competitive Facilitating a strong home grown enterprise to build resilience to future economic shocks Our Ethos Using a regional governance approach we will: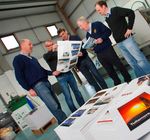 Citizen Travel options Where you live Study options Place of work Local services Places Rural development Urban infastructure Public realm Community development Human capital Recreation & Culture Engagement Connecting Services Waste People & skills Sectorial needs Green infastructure Resource management Climate change Fooding Built & natural heritage Eco-systems approach Local regional national & cross border Trade Transport ICT Energy Water Infrastructure Environment People & Communities Economy Better Region Brighter Future Policy ing / Driving Policy Shaping Future Consider What we do? What we do? 14 15 Achieving our Goals...
Strategic Objectives ] Actions ] Outputs (for more information see Appendix 6)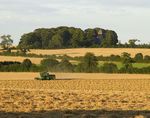 What we do? What we do? 16 17 European Affairs The Regional Assembly helps to manage a Regional Operational Programme which distributes co-funding from the European Regional Development Fund (ERDF) to various applicants from across the community, government, business and research sectors of our economy. The current Operational Programme period lasts seven years from 2014. The Regional Assembly through its Irish Regions Office (IRO) and political representation on the European body called the Committee of the Regions (CoR) helps to represent local and regional issues in EU institutions such as the European Commission and European Parliament.
The Regional Assembly is also involved in European networks and projects. It has the capacity to seek funding for projects that may benefit different interest groups across the region.
Making local government more effective The Regional Assembly will assist in the review of local government planning and effectiveness. The Local Government Reform Act 2014 introduced new political and administrative structures. One such introduction is to strengthen governance and accountability in local government. The Regional Assembly will work with the National Oversight and Audit Commission (NOAC) so that it can assist as required, and on your behalf, in promoting the effectiveness of local government and public service delivery. We will work with the Department of Environment, Community and Local Government, local authorities, NOAC and all other relevant partners (see Appendix 2) to draw out clear lines of responsibilities. The Regional Assembly will provide assistance with:
The collation, analysis and enhancement of key performance indicators.
The appraisal of Local Economic and Community Plans from a Regional Assembly context.
Input regarding Regional Action Plans for Jobs. How the Regional Assembly will work for you Although the Regional Assembly is part of local government structures, it operates independently providing planning, monitoring and oversight functions. The EMRA will work to ensure that organisations who are part of the region or with a regional interest will work closely for the benefit of their citizens. Citizens elect members to their local city or county council who in turn are elected by their peers to sit on the Regional Assembly. To see who our elected representatives are please go to Appendix 3.
Strategic Planning and Economic Strategy Strategic plans are made at the regional level to ensure that the places where people live and work, study and access services align with government policies. These plans must focus on the amount and location of future development while taking account of associated economic considerations. Strategic planning is a process to shape future development so that it:
maintains a regional perspective that considers each community, county and sub-region as parts of a larger functional area,
is protected from and able to respond to adverse environmental impacts (such as climate change, flooding, loss of biodiversity, coastal erosion, etc),
brings citizens closer to key services (such as education, health and retail),
maximises sustainable economic development, and
is located close to transport connections and transport options (airport, port, rail, bus, bicycle, pedestrian and motor vehicle).
Like all good planning it is rooted in the concept of sustainable development which will ensure that within a healthy environment we can meet our current needs without compromising the ability of future generations to meet their own needs. It requires participation by all, good governance, ideas and creativity, and informed decision-making. This will deliver controlled economic activity which is focused on prosperity and well-being. Balancing regional development is challenging, especially when the region contains a metropolitan city and over 2.21 million persons. It is essential that Dublin continues to attract international investment and expand its homegrown enterprise to provide jobs and opportunities for citizens.
At the same time, we need to ensure that we facilitate sustainable development throughout the entire region focussing on the individual needs and strengths of the sub-regions.
Decisions about where infrastructure and services are located will be informed by:
demographic evidence,
examining where people are likely to be living in the future,
analysis of the current and future skills base,
employment potential across the region, and the
cost-benefit of various regional and other developments. Innovation in Local Government The Innovation Enterprise Network (IE Network) is an original initiative of the four Dublin local Authorities. It facilitates professional and social networking for unemployed professionals. It provides access to supports on setting up your own business and brushing up on job seeking skills. It also supplements public services with tailored professional training and events specific to the needs and demands of the Members themselves. A key distinguishing feature of this initiative is the networking aspect which is based on a platform of mutual support which allows Members to share skills, ideas and insight in person and online. The EMRA is proud to continue to facilitate support for this innovative initiative. More information visit www.ienetwork.ie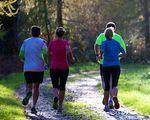 Our Goals Our goals 19 "Our priorities are to make sure that the decisions we make take full account of public consultation and feedback, are rooted in sound evidence and best practice and enhance the environment and wellbeing of our citizens" Joan Martin, Designated Regional Chief Executive Statement of Strategy On behalf of the citizens of the region our mission is to plan and coordinate activities and bodies at a regional level to achieve a better future for all. Strategic Objectives Why do we have these?
Land-use planning frequently extends beyond local authority boundaries. For example, this is true of waste and water services, transport, aspects of enterprise, and the nature and the quality of rivers lakes, groundwater and seas
There is need to have an independent coordinating body to make sure that State and semi-State bodies are working more closely together to optimise resource use.
Achieving value for money is essential. Bringing together spatial planning and economic development means more efficient and cost effective services and infrastructure.
Maintaining the international competitiveness and significance of Irish regions is important for enterprise and jobs creation. To achieve this we must plan, create and promote a region of international importance in partnership with our stakeholders - communities, enterprise and public bodies. The region needs to be competitive on an international footing. Components of a competitive region include: a critical mass of population; talent supply; high level educational services and facilities; services and infrastructure such as office space; a reliable mix of transport options; security of energy and water supply; ease of doing business; quality housing availability and affordability; etc...
Aligning the Regional Operational Programmes and the objectives and policies of Regional Spatial and Economic Strategies is necessary to ensure that investment is targeted towards policy recommendations and goals.
It is important to provide information on emerging EU policy and to have a local and regional voice in Europe. How do we do this?
Prepare and adopt Regional Spatial and Economic Strategies (RSES) nested between the national planning framework (2016-2026) and local city and county development plans. Our economic remit will see greater linkages between spatial planning and the regional action plans for jobs and enterprise (DJEI, 2015).
Insure that Local Economic and Community Plans (LECP) are consistent with national and regional policy.
Ensure that all relevant spatial and economic plans are consistent with regional policy.
Participate in the management of Regional Operational Programmes and other Progamme Monitoring Committees.
Represent local and regional interests in Europe through the Committee of the Regions and the Irish Regions Office.
Assist the National Oversight and Audit Committee (NOAC) in the delivery of more effective local government.
Carry out monitoring and implementation and assist the National Oversight and Audit Committee. Engage with citizens, across sectors, and at all levels of government and seek out areas of cooperation.
Identify opportunities to:
enhance social inclusion and well-being.
enable growth in employment and enterprise.
Our Functions in More Detail How we plan Our functions in more detail 21 What is a Regional Spatial and Economic Strategy? A Regional Spatial and Economic Strategy (RSES) is a strategic plan which identifies regional assets, opportunities and pressures and provides appropriate policy responses. At this strategic level it puts in place policy and recommendations which help better manage regional planning and economic development. This strategic planning process represents a core function of the regional assemblies in Ireland. The RSES should seek to ensure that the needs of the regions' citizens such as access to employment opportunities and services, ease of travel and overall well-being are met. This will minimise negative impact on the environment; grow healthy and connected communities; and maximise economic impact. Issues like climate change, flooding, water services, waste management and regional biodiversity are all high on our policy agenda. Regional planning now incorporates:
A more prominent regional role in economic development.
A role in linking local economic development from the bottom-up through Local Economic and Community Plans (LECPs) with regional and national planning.
A role in coordination of local authorities at regional scale. The RSES' will be the follow-on strategies to the current Regional Planning Guidelines (RPGs). These provide strategic policy and recommendations at a regional level which both county and city development plans (CDPs) have to be consistent with. There are three RPGs currently operational in the EMR – the Border, Midland and Greater Dublin Area (GDA) RPGs, 2010-2022 The Regional Spatial and Economic Strategies will distribute future population growth and development across the EMR in a balanced and equitable manner and with a much greater focus on economic development and potential. Our priorities, within the hierarchical planning system, are to make sure that...
the decisions we make take full account of: public consultation and feedback; are rooted in sound evidence and best practice; and enhance the environment and wellbeing of our citizens. Border Regional Planning Guidelines 2010-2022. (Border Regional Authority) Midland Regional Planning Guidelines 2010-2022 (Midland Regional Authority) Strategic Planning Areas (SPAs) The Dublin SPA This sub-region currently contains about 28% of the national population and generates about 40% of GDP, Like its sister sub-regions it is experiencing a strong natural increase in population and in-migration. This will drive demand for housing and services such as education, community services and health, Diversity is a strong asset for the region -18% of the total population are born outside of Ireland, 20% in the Dublin SPA.
The Eastern SPA This sub-region experienced growth of 237,000 persons between 1991 and 2011, almost equivalent to the 245,000 persons growth in Dublin. Selected attributes include:
strong natural increase in population and in-migration,
key strategic growth towns and higher order service centres such as Dundalk and Drogheda on the M1; and Navan Naas and Wicklow,
a rich agricultural hinterland,
important arterial routes in the rail lines and SPA include the M2, M3, M4, M7/M8, M9 and M11.
The Midland SPA This sub-region has:
a young age dependency above the national average at 36% and significant human capital potential,
connectivity to major towns and cities nationally with key arterial routes such as the M7/M8 and the M6 transecting its area,
areas of unspoilt natural beauty, of renewable energy potential and tourism value. The Regional Planning Guidelines for the Greater Dublin Area (Dublin and Mid-East Regional Authority)
Government Department Local Government Regional Assembly National Planning Framework Regional Spatial & Economic Strategy Other regional plans and programmes i.e. regional enterprise strategies Action Plan for jobs Local Economic and Community Plans Local Area Plan or SDZ City & County Development Plans Midland Region Longford Louth Fingal Westmeath Meath South Dublin Dublin City Dún Laoghaire -Rathdown Laois Wicklow Offally Kildare Eastern Region Dublin Region Our functions in more detail Our functions in more detail 22 23 Local Economic and Community Plans It is important that the Corporate Plan is aligned with relevant plans and strategies that will influence the work of the Assembly over the next 5 years.
In this context, the EMRA is fully aware of the significance of the introduction of Local Economic and Community Plans (LECP's) and associated new structures such as Local Community Development Committees (LCDCs) and Public Participation Networks (PPNs)1 . Representation from PPNs provide the community arm of the LCDCs. LECP's represent a bottom up approach by the Local Authorities to implementing national policy, by setting out objectives and actions needed to promote and support the economic development and the local and community development in an area.
The LECP Actions will bring forward measures from the Action Plan for Jobs and the Commission for the Economic Development of Rural Areas (CEDRA) report. There will be 12 LECPs within the region, one for each constituent local authority, and the Assembly plays a key role in the formulation of these plans.
Actions will reflect local situations and will be based on extensive stakeholder consultation.
Actions will be innovative, shared where appropriate, clear, realistic and measurable.
Actions for community growth proposed in LECPs will be realised through various funding mechanisms and programmes.
Actions will reflect the key target areas of Regional Operational Programmes and national and regional policies.
LECP's and their actions will be consistent with Regional Economic and Spatial Strategies policies.
LECP's and their actions will be consistent with the relevant City and County Development Plans. 1 LCDC's will develop, coordinate and implement a joined up approach to local community development. Within the LCDC structure, Public Participation Networks will allow groups and citizens alike, from community, voluntary and environmental sectors, to connect with local authorities. The RSES will:
take account of national policy - the National Spatial Strategy (NSS) and future national planning frameworks,
support and reflect the economic policies and objectives of Government and link with spatial planning objectives, and
consider the qualities, population size, service offering and location of our towns and cities.
support balanced economic development, building on the individual strengths of the 3 Irish regions and our shared interests (including our links with Northern Ireland). This greater economic focus will:
strengthen links between planning policy and economic trends and realities on the ground, and
identify regional attributes that are important to improved economic performance such as physical infrastructure and services, community development facilities, the general quality of the environment and other assets and amenities. Two Elements (i) a local economic element prepared and adopted by local authorities (ii) a community development side prepared by Local Community Development Committee's (LCDC's) A regional context framed by Regional Spatial & Economic Strategies (RSES) and partly funded by Regional Operational Programmes An overarching national context with policies coming from the Action Plan for Jobs (DJEI) and key bodies such as IDA, Enterprise Ireland, etc
Our functions in more detail Our functions in more detail 24 25 European Affairs The EMRA has a series of important functions to perform in relation to European affairs. Our status gives us an opportunity to influence EU policy, to access EU funding, and to engage in beneficial EU projects and EU networks. The EMRA also represents Ireland in the management of a number of EU Programmes, sitting on Monitoring Committees such as the European Social Fund (ESF), Programme for Employability, Inclusion & Learning, Regional Operational Programmes, Interreg North West Europe (NWE), the Ireland-Wales programme, PEACE IV and URBACT III.
In addition, through the Committee of the Regions (CoR) our CoR delegates (see Appendix 4) give voice to local opinions on emerging legislation and prospective European policies as well as resolutions on topical political issues. EU Regional Operational Programmes The Regional Assembly assists in the implementation of EU Operational Programmes. These programmes involve significant investment in areas that help create jobs, increase competitiveness and innovation, promote indigenous enterprise and improve the critical infrastructure which facilitates our daily lives. Current Operational Programmes (2014-2020) target:
Strengthening research, technology development and innovation
Information and communications technology
The creation of new enterprises and support for SMEs
Low carbon economy
Sustainable urban development It is essential that investment in these areas add value to our local and regional economies, producing jobs and increased social cohesion. A better physical environment is also of benefit to the region making it a more attractive place to invest.
The EMRA currently sits on Regional Operational Programme Monitoring Committees. The region has the potential to avail of substantial funding from the €820m in the current programme period (2014-2020). In previous programmes (2007-2013) the region spent approximately €70.9 million out of €197.8 million funding from the Border Midland West operational programme. The region also spent funding of approximately €83.5 million out of €198.5 million from the Southern and Eastern operational programme area between 2007 and May 2014. It is important that future governance, planning and operational programmes are carefully aligned.
We intend to seek future management of our own regional programme to give effect to this. The Irish Regions (Brussels) Office The Irish Regions Office (IRO) was established in 2000, with the support of the Department of the Environment, Community and Local Government. It is a specialised EU support facility jointly provided by the three Regional Assemblies for the Irish Delegation to the Committee of the Regions (CoR). It is an Irish presence in Brussels amongst almost 300 representative offices of regions, cities and local government associations from across Europe. The functions of the IRO were broadened in recent years to enable better engagement with the Irish local government sector.
This has seen the IRO provide information on EU initiatives and opportunities. The IRO has also carried out monitoring and reporting on the latest developments in relevant policy fields (including a regular and widely-circulated EU News Bulletin). It has provided analysis and advice in response to enquiries – particularly to facilitate the pursuit of funding from the programmes managed by the European Commission.
With almost three quarters of EU legislation implemented at local or regional level, a priority of the IRO is to assist Irish sub-national authorities in influencing the development of this legislation before having to implement it. To achieve this and other networking functions, it maintains both formal and informal relationships with decision and policy makers in the main EU institutions, with Ireland's Permanent Representation to the EU, with MEPs and with counterparts elsewhere in Europe and the sub-regional bodies in Ireland.
For more information on the important role of the Irish Regions Office and the CoR please visit www.iro.ie Committee of the Regions Our everyday lives are now shaped by EU directives, regulation policies and programmes. It is essential that local and regional issues, as well as the interests and concerns of Irish citizens are taken into account. Certain EU Directives are better known than others, such as the Habitats Directive and Water Framework Directive. However, there are other legislative proposals and outcomes which arise on a daily basis. These affect the quality of our local communities, how we do business, the goods and services that we are able to purchase and so on. In this context the EMRA and IRO provides secretariat assistance and expert opinion to our Committee of the Regions (CoR) delegates. The CoR feeds local and regional perspectives and experiences into EU policy formation and decisionmaking. It has 350 members who are directly elected politicians from across the regions and cities of Europe. Their role is to inform the development of EU legislation and future European policies through the input of those most closely representing communities on the ground. Ireland has 9 full members and 9 alternate members. The CoR normally makes its views known through written opinions or resolutions in one of six thematic Commissions (each of which has three permanent Irish members). The policy areas include:
Citizenship, Governance, Institutional and External Affairs (CIVEX)
Territorial Cohesion Policy and EU Budget (COTER).
Economic a Policy (ECON)
Environment, Climate Change and Energy (ENVE)
Natural Resources (NAT)
Social Policy, Education, Employment, Research and Culture (SEDEC) When the CoR issues an opinion, a rapporteur (a person appointed to report on proceedings) is appointed on behalf of the Committee. A draft opinion is discussed and amended and sent to a plenary session involving all 350 members. Further amendments normally occur, followed by an adopted opinion. The adopted opinions are sent to EU institutions - the European Council, the Parliament and then the Commission - where the views and opinions of local representation are aired. The effect of this process is that final legislation can take account of sub-national viewpoints.
Since the Lisbon Treaty, mandatory consultation of the CoR at all stages of the legislative process by the European commission, the Council of Ministers or the European parliament is required in the policy areas outlined below. This treaty explicitly acknowledged the principle of regional and local self-government attributing further importance to local and regional levels through the subsidiarity principle of decisions being made at the closest level of governance to the citizen as possible. Policy areas:
Civil Protection
Climate Change
Economic and Social Cohesion
Education, Culture and Youth
Energy
Employment
Environment
Public Health
Social Policy
Trans-European Networks
Transport
Vocational Training In addition the CoR, on its own initiative, can make observations and recommendations on other areas of relevance to local and regional governance such as Agriculture and Spatial Planning. (see link http://www.cor.eu) Other EU Funding & Projects The Assembly will also target involvement and support of projects which have potential to improve the region and contribute to the economic, social or environmental well-being of its citizens. This will be achieved through cross border initiatives and collaborations with organisations in other EU member states. The Horizon 2020 programme for research and innovation; the LIFE programme for the environment and climate action; and the various Interregional programmes across Europe are all examples of opportunities to achieve this goal. Ongoing EMRA EU Projects Celtic Seas Partnership: This Life+ project is examining how the Marine Strategy Framework Directive in Europe can be practically applied to make the Celtic Seas of our eastern shoreline healthier and more sustainable with a special focus on Dublin Bay. RESILENS: A Horizon 2020 project in which we will consult and coordinate efforts across critical infrastructure providers to improve the resilience of infrastructure such as electricity, gas and water with regards to threats such as climate change. Information on existing and emerging projects is provided on our website www.emra.ie
How we will make this plan work How we will make this plan work 27 Monitoring and Implementation Monitoring and implementation are required at a number of levels. 1. In-house, the EMRA will work efficiently as an organisation through an annual work programme with quarterly updates. Within this structure:
We will meet personal and organisational goals. Personal development and individual work programmes and targets for staff will be managed through a Performance Management Development System (PMDS).
The provision of staff training and upskilling will ensure that the Assembly has the necessary mix of skills and ideas to deliver on its strategic objectives and deliverables.
Work programmes will prioritise tasks and responsibilities with regard to team plans, targets and deliverables, as required. Updates will be provided on a quarterly basis to elected members. An annualised report will be provided for RPGs implementation. 2. Monitoring plans and strategies is required to ensure consistency with strategic policy. Monitoring will be carried out across various spatial and economic plans and strategies. They include but are not excluded to:
The elected members provide a reserve function on important matters of policy and finance. In this respect they will have the power to amend and adopt annual budgets, annual progress reports and Regional Spatial and Economic Strategies. They will adopt formal statements on individual Local Economic and Community Plans.
Monitoring of city and county development plans, Strategic Development Zone (SDZ's) and other regionally relevant plans, programmes and relevant strategic applications.
Monitoring of the Local Economic and Community Plans as they come on stream and their components are actioned. 3. Recent changes to the way local government operates has resulted in increased accountability in how public funds are spent, with the establishment of a new agency to oversee how our councils perform. The National Oversight and Audit Commission (NOAC) is this new overseer for Local Authorities established under the Local Government Reform Act 2014.
The Regional Assembly will provide assistance to NOAC as requested through its ongoing and emerging monitoring programmes.
This assistance may take the form of development of Key Performance Indicators and/or management models. 4. The Eastern and Midland Regional Assembly executive will represent regional interests with regards to the EU Operational Programme 2014-2020. Through our coordinating and monitoring role we will disseminate information on the regional operational programmes and funding opportunities, for the betterment of our region. How we know we are achieving our goals? Through monitoring and evaluation we will be able to measure the impact of the policies and recommendations, programmes and projects that the Regional Assembly puts in place. This first Corporate Plan covers a period of 5 years and puts the initial building blocks in place. Incrementally, we expect that these will result in:
Balanced and sustainable regional development which is supported by people, their skills, services and infrastructure.
A region which is a better place in which to live with improving life quality.
Improved services, delivered more efficiently.
More accessible services with better connectivity between the countryside and the city.
More joined up communication and operations between our local authorities.
Joined up thinking and communication between state bodies and local government.
Improved interregional relations including cross border cooperation with key bodies (see Appendix 2).
Increased resourcing of local actions for identified local needs through more targetted investment programmes.
The EMRA being the first port of call for local authorities seeking regional and European connections.
Attraction and retention of talent and high skilled workers.
Provision of jobs for all, across multiple sectors of our economy and across our region. There will be a dedicated Corporate Plan page on the Regional Assembly website making it available to all. This will be updated regularly. Further details will also be available on the website www.emra.ie/corporateplan Internal PMDS and Team Targets Organisational Goals Monitoring & Implementation