Economic Development County Development Plan Public Information Evening, Ballyragget, May 22nd 2018 - Ourplan Kilkenny
Page content transcription
If your browser does not render page correctly, please read the page content below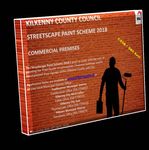 Economic Development

   Improving standard of living through the creation of
    jobs, support of innovation and new ideas, the
    creation of wealth leading to an overall better
    quality of life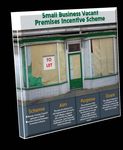 What informs Economic Development
   Ireland 2040 - National Planning Framework &
    National Development Plan
   Realising our Rural Potential – Action Plan for Rural
    Development
   National Action Plan for Jobs & South East Action Plan
    for Jobs
   A Framework for Town Centre Renewal
   National Broadband Plan
   Food wise 2020
   County Development Plan
   Kilkenny Local Community & Economic Plan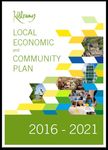 Kilkenny County Council's Role
   SPC for Economic Development / Local Community
    Development Committee
   Local Economic & Community Plan - 6 year strategic plan
   Support of Local Business
       LEO's now part of Local Authority
       Business friendly environment
       Provide a leadership role in social enterprise initiatives e.g REDZ
        and Bank of Ireland Enterprising Town
   Attracting inward investment
       Marketing plan – Invest Kilkenny
   Greater integration of programme areas e.g. Infrastructure,
    Housing
Supporting the Enterprise Economy

   Employment is the key driver of economic growth

   Strong economies are essential to the development
    of sustainable communities. A successful county must
    have thriving settlements at the core – these will
    drive economic growth.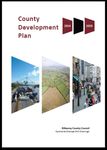 How?
   Targeting sectors that are seen to have an
    increased employment potential.
     Sectorsinclude:
    Agri-Food; Financial; Info Comm Technology;
    Manufacturing; Creative & Tourism

   Work with IDA & Enterprise Ireland to promote and
    market Kilkenny as a business destination – Invest
    KK
Strategic Locations for Investment
Key Investment zones for Business Development
 Kilkenny city
       Abbey Quarter 60000sq m mixed use
       City Business Parks
   Belview zone

Key Investment zones as economic drivers across county
 Kilkenny City – Medieval Mile (Butler Gallery)

 Castlecomer Demense

 Woodstock

 Kilkenny Greenway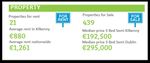 Challenges
   Large capital investment required for the key strategic
    projects – finding the money and impact that has on
    other projects
   South East = 11% of the states population yet < 7% of
    the total FDI employment in the state
       77 IDA client companies located in the region creating
        14918 jobs in South East - Kilkenny accounts for 782 of
        these.
   Availability of suitable Commercial Property Solutions
   Brexit –
       Tourism & Agri-Food – key economic drivers in KK with the
        UK a crucial market.

Educational Attainment and Skills

   Human capital is critical to economic prosperity
    and a high quality of life
   SE has highest proportion of unskilled and semi
    skilled workers in the state =>lower incomes /
    less disposable income
   SE has higher than national average age at
    which population ceased education at 15..
   SE has 7.3% unemployment (NA 6%)
Third Level
                                 2016/2017 study:
   3 third level colleges        4,171 young people
    within a 30 minute             attend 3rd level =
    radius                         50% (NA 45%)
     Waterford   Institute of    ITC = 507
      Technology
                                  LIT = 65
     Institute of Technology
                                  WIT = 888
      Carlow
     Limerick Institute of      35% study in these 3 =>
      Technology                   65% travel outside the
                                   region
Challenges
   SE rank above the national average in terms of %
    attending college:
   SE lags behind the national average with only 23% of
    people have a 3rd level qualification compared to
    national average of 29%
   2/3 leave to study outside the region and 60% do not
    return due to employment elsewhere => gap in skills
    means lack of attraction for business & investment
   Growing the economy and creation jobs => retaining
    qualified skilled people in the region

   Support for Technological University of SE key
Developing the Rural Economy

'Towns and villages are at the heart of our rural
community and should be places where people can
live, work, access services and raise their families in
a high quality environment'
Action Plan for Rural Development
Council have
                                     invested >€5.5m
                                     over 5 years
                                     2013-2017 into
                                     Kilkenny Towns
                                     and Villages

Rural Economic Development Zone (REDZ)
Challenges

 Vacant commercial premises
 Rent / Rates

 Loss of key services

 Broadband

 Poor connectivity / public transport

 Emigration of young skilled workforce
Access Infrastructure

   Well located at centre of South East Region
     Motorways    / Rail networks
     Links to International sea port & Airports

     Proximity to Dublin

   Challenges - day commuters out of county to work.
Housing
   To attract businesses
    housing is required
     Western Environs
     Loughmacask

   Infrastructure being
    provided by council in
                                Are there other housing
    Western Environs to
                                options that we should be
    enable delivery of 800
                                looking at and encouraging
    houses and 2 post           across the city and county?
    primary schools