Eighteenth Annual & Second Virtual Willem C. Vis East - International Commercial Arbitration Moot
Page content transcription
If your browser does not render page correctly, please read the page content below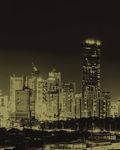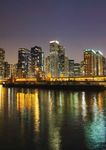 TABLE OF CONTENTS

Keating Chambers…………………………………………………………………………………2
Welcome to the Eighteenth Vis East Moot & Second VVE……………………………………4

Message from Hon Teresa Cheng SC, JP
Secretary for Justice of the Department of Justice of the Hong Kong Government………..5

Hanscomb Intercontinental Ltd…………………………………………………………………...6

Introducing the Moot……………………………………………………………………………….7

Chartered Institute of Arbitrators (East Asia Branch)
Message from Branch Chairman…………………………………………………………………8

City University of Hong Kong, School of Law
Message from the Dean…………………………………………………………………………..9

Message from Christopher Kee, Stefan Kröll, and Patrizia Netal
Directors of the Vis Moot in Vienna……………………………………………………………..10

Message from Moot Alumni Association………………………………………………………..11

Atkin Chambers……………………………………………………………………………………12

Dates…………………………………………………………………………………………….....13

Calendar of Events…………………………………………………………………………..14 – 15

Fred Kan & Co……………………………………………………………………………………..16

Participating Teams…………………………………………………………………………..17- 20

Hong Kong Bar Assocciation……………………………………………………….………........21

Participating Arbitrators………………………………………………………….…………..22 - 25

Schedule of General Rounds on Monday 15 March 2021……………………….………26 - 27

Schedule of General Rounds on Tuesday 16 March 2021……………………….……..28 - 29

Schedule of General Rounds on Wednesday 17 March 2021………………………….30 - 31

Schedule of General Rounds on Thursday 18 March 2021…………………………….32 - 33

Final Round Panels, 2004-2021…………………………………………………...………34 - 35

The Vis East Moot Administrative Team……………………………………………………….36

Patrons and Sponsors …………………………………………………………………………..37

Supporters of the Vis East Moot………………………………………………………………..38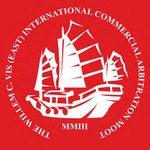 WELCOME FROM LOUISE BARRINGTON, DIRECTOR OF THE VIS EAST MOOT

                       Welcome to the Eighteenth Vis East International Commercial
                       Arbitration Moot, aka Virtual Vis East 2. We are delighted this
                       year to host a record number of students and professionals from
                       around the globe for a week of hard work - and fun!

                       Over decades, the Vis Moot and Vis East have earned
                       recognition as an educational exercise bringing together
                       arbitration professionals to meet and get acquainted in a truly
                       international exchange. Arbitrators from participating law firms
                       are enthusiastic about meeting some of the future leaders of our
profession in action. We know the students have been working devotedly to their
research, drafting and advocacy. They have earned their wings in the highly
competitive arbitration job market. A Mootie's CV attracts attention from recruiters who
recognise that the Vis experience is an assurance of a resourceful, diligent and
practical team player – that perfect first-year associate who can hit the ground running.

The Moot's social activities have always fostered the exploration of different cultures
and the development of transnational friendships that will endure for years to come.
The gatherings have of course morphed over the past year since our abrupt transition
from face-to-face to virtual format. Last year, it looked as if Covid would stop us in our
tracks; suddenly, no one could travel to Hong Kong. Instead, we reacted, adapted and
innovated – and so became the first international moot to take place entirely on-line.
This year, instead of cocktail receptions, coffee klatches and conferences, the Vis East
and its sponsors have planned an exciting list of webinars, on-line networking and a
virtual drop-in café.

The silver lining of the Covid restrictions is the number of schools who previously
lacked the resources to compete in person at a Vis or Vis East Oral Competition but
can now participate on a level playing field with those who have been attending for
decades. This has brought some positive developments in the Moots and in the
arbitration community around the world. First, every step of the Moot – from
registration and the release of the Problem, through all the coaching and practice to the
Oral competitions in March – is now on-line. Geography is no longer a barrier. Teams
have found mentors and coaches outside their own jurisdictional confines. Along the
way, these students – and the professional arbitrators who have supported them –
have gained skills and confidence in the virtual world. Younger practitioners, raised
from infancy on the internet, found themselves suddenly key members of an arbitration
team – with the 'older folk' depending on their technical expertise to make the most of
the new virtual platforms. Arbitration has progressed to meet the unprecedented
challenges of a pandemic – and it will never again go back. Evolution has become
revolution.

After the competition, the Moot Alumni Association maintains the connections among
former competitors and arbitrators - an invaluable network for the exchange of news
and scholarship. The MAA's Vindobona Journal often provides bright young scholars
with their first opportunity for publication. Please join us to keep in touch after this week
by visiting the Vis East website and the MAA Facebook group. It may be – after
participating in the Moot itself – the best investment you can make to advance your
arbitration trajectory.

On behalf of the Mooties, I thank all the professionals who judge the Moot and who
participate from home by coaching and evaluating the memoranda. Especially warm
gratitude goes out to our sponsors from both Hong Kong and abroad. The Chartered
Institute of Arbitrators and its East Asia Branch have made it possible to hire and train
people who will make your virtual experience seamless and enjoyable. Hong Kong's
legal community - the Department of Justice, our barristers, solicitors and arbitrators -
support us tirelessly, both financially and by offering their time and their resources each
year to make the Vis East happen. Thanks to your support, Vis East has survived and
thrived in the face of adversity.

Even though you can't visit us in person this year, let me assure you that our generous
sponsors, and indeed the entire legal community, warmly welcome all of you to work
and to network at the Virtual Vis East. The Vis East Moot Team looks forward to
meeting you on-line and to making your experience memorable.

Sincerely,
Louise Barrington
Director
Willem C. Vis East International Commercial Arbitration Moot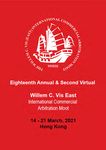 MESSAGE FROM THE HON TERESA CHENG, GBS, SC, JP, SECRETARY FOR JUSTICE

                                               Willem C. Vis (East)
                                    International Commercial Arbitration Moot

                         Since its inauguration in 1994 in Vienna, the Vis Moot has always
                         been a landmark event bonding university teams and top-notch
                         coaches and arbitrators from all over the globe in a friendly
                         competition. The extension of the Moot to Asia in 2004, with Hong
                         Kong as its host city in this region since then, has seen the Moot
                         flourish into one of the more prestigious mooting competitions in
                         the world.

Notwithstanding the challenges brought about by the COVID-19 pandemic, the history-
making inaugural virtual Vis East Moot was successfully held in Hong Kong with the technical
support of eBRAM Centre last year. Building on the success of the virtual Vis East Moot last
year, I am pleased to note that the Vis East Moot Foundation has decided to host this
signature event in Hong Kong in virtual format again this year. I am also pleased to see the
Foundation's passionate continuous contribution towards the promotion of inclusiveness and
capacity building in international arbitration.

In contrast to last year for which temporary rental space for managing the virtual Moot was
needed, the virtual Moot this year is managed on the new premises of the Foundation situated
in the Hong Kong Legal Hub, which was officially open in November last year. The Hong
Kong Legal Hub comprises the heritable buildings of the former Central Government Offices,
the former French Mission Building and Two Exchange Square which accommodates the
offices of more than 20 local, regional and international law-related organisations, and the
Foundation is one of them. Their presence is a vote of confidence in Hong Kong's position
as a regional legal services centre.

This year, the Moot has 147 university teams from 34 jurisdictions, which is double last year's
participation. We are honoured and would continue to offer our support to the Vis East Moot
as a part of our important capacity building work in this region. May I express my appreciation
again to the Foundation and all participants, coaches, and judges from Hong Kong and over
the globe for their dedication and support for bringing another Virtual Vis East this year.

I wish the event a great success and all guests and participants an exciting and rewarding
experience.

Hon Teresa Cheng GBS, SC, JP
Secretary for Justice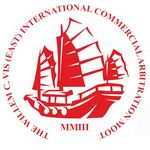 EXPERT ADVISORY & EXPERT WITNESS SERVICES FOR THE
GLOBAL CONSTRUCTION AND ENGINEERING INDUSTRIES

                  NEC / FIDIC / EPC SUPPORT
                              CLAIMS
                     DISPUTE RESOLUTION
                            QUANTUM
                        DELAY ANALYSIS
                         ADJUDICATION
                          ARBITRATION
                           LITIGATION
           GLOBAL OFFICES NEW YORK, LONDON,
              JOHANNESBURG, HONG KONG

      www.hanscombintercontinental.com
          HANSCOMB INTERCONTINENTAL, IFC , HONG KONG
          +852 8198 1061 info@hanscombintercontinental.co.uk
      HANSCOMB INTERCONTINENTAL, 5 CHANCERY LANE , LONDON
          +4420 3287 8518 info@hanscombintercontinental.co.uk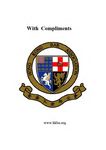 INTRODUCING THE MOOT

The Vis Moot was the brainchild of three law professors who wanted to encourage the use of the
then brand new Convention on the International Sale of Goods. It was the first private law
international moot and the first arbitration moot set in Vienna the home of UNCITRAL. The Moot
began in 1992-1993 with 9 teams and has expanded to approximately 380 competing law schools
today. To ensure that every Moot participant benefits from an international intercultural
experience, there are no national or regional elimination rounds. Thus many teams may compete
from the same jurisdiction. This year at Vis East there are 24 Chinese mainland teams, 11
Americans and 21 Indian schools plus 31 other jurisdiction represented.

The goal of the Vis East Moot is to share with the original Vis Moot in Vienna the promotion and
study of international commercial arbitration and to train tomorrow's legal leaders in methods of
alternate dispute resolution.

Because of the international business community's marked preference for arbitration as the
means for resolving trans-border commercial disputes, the Vis Moot was created as a clinical tool
for training law students in the crucial aspects of the procedure: research, analysis, drafting and
advocacy. Student teams read and analyse the facts and evidence of a case, identify the legal
issues seek out the relevant legal texts, craft their legal arguments, draft memoranda for the
claimant and respondent, and argue orally on the basis of those memoranda before an
international tribunal of experts.

Each year, the problem involves consideration of the UNCITRAL Convention on Contracts for the
International Sale of Goods (CISG) and other commercial law, in the context of arbitration. The
rules under which the arbitration is conducted change each year. This year the rules of The Swiss
Chambers' Arbitration Institution govern the arbitration procedure.

This year, at the 18th Vis East Moot, 57% of the 150 teams are competing from Asia. After last
year adaption to virtual format, 72 teams participated in the very first major international moot to
take place on-line. This year, the second Virtual Vis East welcomes 150 teams, of which 57%
are competing from Asia.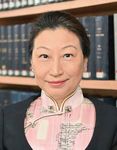 CHARTERED INSTITUTE OF ARBITRATORS (EAST ASIA BRANCH)
                             MESSAGE FROM BRANCH CHAIRMAN

                           It gives me great pleasure to welcome the students, coaches and
                           arbitrators participating virtually in this year's Eighteenth
                           Annual Willem C. Vis East Moot. I would like to extend
                           particularly warm wishes to those who have participated in previous
                           years: "Welcome Back!"
                           The Chartered Institute of Arbitrators (CIArb) was founded in 1915,
                           "to promote and facilitate worldwide the determination of disputes
                           by arbitration and alternative means of private dispute resolution
                           other than resolution by the court."
The Institute achieves its objective through its 21,500 members located in 149 Countries and
an international network of 41 branches, including the East Asia Branch (EAB). The EAB is a
registered charity.
The EAB is the largest branch of the Institute with more than 2,300 members in the region
comprising Mainland China, Hong Kong, Japan, South Korea, Indonesia, Macau, Myanmar,
Taiwan and Vietnam. Chapters have been established in Indonesia, Japan, South Korea,
Philippines, Taiwan and most recently Vietnam, with interest groups in Beijing, Shanghai and
Shenzhen.
Our objective is to provide a regional organization for members of the Institute (Chartered,
Fellows, Fellows, Members and Associates) residing in East Asia. Our Young Members Group
(YMG) continues to grow through networking and activities for students, fresh graduates and
young professionals across the branch. YMG Chapters have been launched in Taiwan and
the Philippines, and second EAB YMG Conference was held virtually in November 2020.
The role of the EAB is to promote and represent the Institute and its services - arbitration and
ADR and to uphold the standards of the Institute in East Asia. EAB achieves this through the
local media, and by direct contact with the public, local professionals, businesses and arbitral
and educational organizations.
2020/2021 has been a challenging year but we have continued to organise training courses
and member activities throughout the EAB. Almost all have been virtual, and this has been a
benefit to those members who cannot always access through the usual face-to-face events.
The EAB has also collaborated with HKIAC and the DOJ in various activities in the region to
promote Hong Kong as an international dispute resolution centre. The branch also promotes
diversity and inclusion through a variety of events.

May I take this opportunity to wish you all a very enjoyable virtual visit to Hong Kong and the
best of luck for all participating teams in the Moot. While you may not be here in person, I do
hope you can enjoy some of the Hong Kong experience.

Yours truly,
Nicholas Turner
Chairman CIArb (EAB)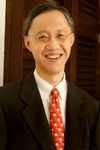 SCHOOL OF LAW, CITY UNIVERSITY OF HONG KONG
                              MESSAGE FROM THE DEAN

                       The Willem C. Vis East International Commercial Arbitration Moot is an
                       annual competition of teams representing law schools throughout the
                       world. We are delighted once again to be part of this wonderful event.

                       We believe mooting sharpens law students' legal skills, particularly the
                       need to think clearly and express views effectively. Students who have
                       participated in moots will attest to the need to learn how to present
                       complex arguments in simple ways, as well as the importance of
                       sharpening advocacy skills and communication, on this occasion
                       virtually which is likely to be a valuable experience. Mooters will be
                       stretched to perform at levels they might otherwise think to be beyond
                       them.

It also goes without saying that Vis East Moot has continuously fostered the study of
international commercial law and arbitration for the resolution of international business
disputes through its application to a concrete problem of a client, and in the process trains law
leaders of tomorrow in methods of alternative dispute resolution. In this regard, I congratulate
and commend the organizers of the Vis East Moot for selflessly contributing towards the
development of knowledge and skills in arbitration among the students of Hong Kong and
beyond.

On behalf of CityU Law School I warmly welcome all of you and wish you a productive, fulfilling
and enjoyable competition.

Professor Tan Cheng-Han, SC
Dean
School of Law
City University of Hong Kong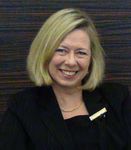 MESSAGE FROM CHRISTOPHER KEE, STEFAN KRӦLL, AND PATRIZIA NETAL
DIRECTORS OF THE VIS MOOT IN VIENNA

We welcome both old and new participants to the Eighteenth Annual Willem C. Vis East International
Commercial Arbitration Moot.

When the Vis Moot began in Vienna twenty eight years ago Prof. Eric E. Bergsten made a conscious
decision that it should be an enjoyable educational event for the students who had come to argue and for
the lawyers and professors who had come to hear those arguments. Serious work and fun go well together.
The world of international commercial law and international commercial arbitration demands hard work, but
it offers an opportunity to work with and to socialize with some of the most brilliant lawyers and academics
in the field of international commercial law. We understand that remote events cannot entirely substitute
meetings in-person but we also believe this year's Vis East Moot will provide opportunities to grow your
professional network and to meet new friends.

The Moot has the potential to be a life changing event – indeed you will sometimes hear former participants
of the Moot reflect on that very point. While that cannot by any means be guaranteed we would not be
surprised if you do consider the Moot at the very least to be the highlight of your legal studies. We know it
to be a fact for many as it was for us. There are numerous careers in international commercial law and
arbitration which started at the Moot and you will find Moot Alumni (or addicts) in nearly all major law firms,
arbitral institutions and universities.

The Directors of the Willem C Vis Moot are very grateful to Louise Barrington and her team for having set
up the Vis East eighteen years ago. The Vis East Moot gives teams from all other parts of the world the
opportunity to meet their Asian fellow students and many experienced arbitration practitioners from the
region.

You will meet a number of members of the Moot Alumni Association this week. They too have been student
participants. They know the experience you are having. We invite you to join them in the activities they
organize during this Moot week and to join the MAA before you leave. There is no better way to extend
your Moot experience into a lifetime of professional achievement and maybe also train the next generation
of international commercial lawyers. A big thank you goes to all those practitioners and academics who act
as coaches, arbitrators or rank memoranda.

In a world such as we see today, the promotion of peaceful means of resolving disputes is of particular
importance. The Vis Moot sees itself as making an important contribution to the development and education
of the skills necessary to establish a positive environment for the settlement of international disputes. As
Directors we aim to continue to guide the Moot in the same spirit of friendly competition and international
cooperation as has been developed by its president and former director Professor Eric E. Bergsten.

We wish you an enjoyable and fulfilling week and one that you will always remember with pleasure. We
look forward seeing you again either in Hong Kong, Vienna or as colleagues in practice and academia.
Sincerely,
Christopher Kee                                   Stefan Kröll                         Patrizia Netal
A WORLD OF WELCOME BY THE MAA

To the Members of our Moot Family, the Moot Alumni Association ("MAA") wishes to welcome
you to the Second Virtual Vis East ("VVE"). From the moment you decided to take part in the
Vis Moot, be it as a student, an arbitrator, or by reading briefs, you became a member of our
ever-growing Moot family.
To our students, after so many months of intense preparations, particularly given the unique
times, to produce two submissions and engaging in intense preparation for the oral hearings,
the time has finally come! We take this opportunity to wish all the teams the best of luck in their
oral rounds. Notwithstanding all your hard work, we would like to remind you to also take a
step back and take advantage of all the other aspects offered by the VVE. You have made a
huge effort to get to this week and while we understand how important the oral arguments are
(we were there once!), we also want to make sure that you take full advantage of everything
that the VVE and the MAA has to offer. The Vis offers you the opportunity to make lifelong
friends and meet future colleagues. However, this will only happen if you allow yourself to also
enjoy the various events offered throughout the week, not only by the MAA, but various other
organizations, and connect virtually with people from all over the world.
To our arbitrators, we are delighted to see those of you who are back again at the second
Virtual Vis and excited to welcome newcomers. We thank you for taking the time out of your
hectic schedules to act as arbitrators and giving back to the community. We wish to stress that
this week is also much more than just a week of arbitrating. The Vis brings together old and
new friends as well as former, current and future professional colleagues, even with this year's
electronic platform.
The Vis week offers everyone unforgettable memories and the MAA is the ideal way of
maintaining new and old friendships and professional networks. While everyone who
participates in the Vis Moot is automatically part of the Moot Family, we encourage you to
become an official member of the MAA so that you can not only maintain your new and old
connections but also take advantage of unique opportunities in the fields of international
arbitration and trade law and also give back to the arbitration community. The MAA offers many
opportunities such as the Vindobona Journal, Mentorship Program, participation as observers
at the UNCITRAL Working Sessions, legal trainings and conferences worldwide, a
membership base of over 5,000 individuals, and so much more.
Members of the MAA Executive Board and MAA Core Team will be at our "MAA Desk" on the
virtual platform all week and we will be available via email and our social media outlets. Please
do not hesitate to reach out to us if you have any questions.
To formally sign up for the MAA, please do so on our website: www.maa.net. Please also add
us on our social media platforms (Instagram, LinkedIn, Facebook and Twitter).
With Best Regards,

 Sherlin Tung            Isabela Deveza           Sabine Neuhaus           Wendy Gonzales
 President               Vice President           Vice President           Secretary
Atkin Chambers is
delighted to support the
18th Vis East Moot
as a Patron for 2021

Good luck to all participants

              CONTACT:
              David Barnes                   Justin Wilson
              CEO and Director of Clerking   Senior Clerk
              dbarnes@atkinchambers.com      jwilson@atkinchambers.com
              +44 (0)20 7400 8501            +44 (0)20 7400 8504

                                                  www.atkinchambers.com
DATES

        Official Opening live streaming on VEM Facebook
                Group When: Sunday, 14 March 2021
                      Time: 12:00 noon HKT
                       Access: Click Here

                     ‫٭٭٭٭٭٭٭٭٭٭٭٭‬
               General Rounds (zoom meeting)
            Monday - Wednesday, 15 - 17 March 2021
                Time: 8:00 am to 8:00 pm HKT

                     Thursday 18 March 2021
                  Time: 8:00 am to 6:00 pm HKT
                      ‫٭٭٭٭٭٭٭٭٭٭٭٭‬
           Assembly live streaming on VEM Facebook
                 When: Thursday, 18 March 2021
                        Time: 8:00 pm HKT
                        Access: Click Here
                      ‫٭٭٭٭٭٭٭٭٭٭٭٭‬
               Round of Thirty-two (zoom meeting)
                   When: Friday, 19 March 2021
                  Time: 9:00 am to 11:00pm HKT
                      ‫٭٭٭٭٭٭٭٭٭٭٭٭‬
                  Eighth-Finals (zoom meeting)
                   When: Friday, 19 March 2021
                       Time: 3:00 pm HKT
                      ‫٭٭٭٭٭٭٭٭٭٭٭٭‬
                 Quarter-Finals (zoom meeting)
                  When: Saturday, 20 March 2021
                       Time: 11:00 am HKT
                      ‫٭٭٭٭٭٭٭٭٭٭٭٭‬
                   Semi-Finals (zoom meeting)
                  When: Saturday, 20 March 2021
                        Time: 3:00 pm HKT
                      ‫٭٭٭٭٭٭٭٭٭٭٭٭‬
                         Final Argument
            live streaming on VEM Facebook Group
                  When: Sunday, 21 March 2021
                      Time: to be confirmed
                       Access: Click Here

                      ‫٭٭٭٭٭٭٭٭٭٭٭٭‬
WEBINAR EVENTS

 Webinar Events are organised and hosted by Vis East supporting organisation. Some are by
 invitation only. For info and to register for these events please click to their links.

                                     SUNDAY 14 MARCH, 2021

                     Official Opening live streaming on VEM Facebook Group
                                 When: Sunday, 14 March 2021
                            Time: 12:00 noon Hong Kong Time (HKT)
                                          Access: Click Here

                                       ‫٭٭٭٭٭٭٭٭٭٭٭٭‬

                                     MONDAY 15 MARCH, 2021

                                      ICC Virtual Coffee Shop
                                    Time: 8:00 am – 8:00 pm HKT
                                        Access : Click Here

                         XV Annual Generations in Arbitration Conference
                                       Words of Welcome
                                 Sherlin Tung (Withersworldwide)
                                       Time : 4:45 pm HKT
                                   To register please Click Here

                    Keynote Speech on Joinder, Efficiency, and the SCAI Rules
               Dr. Christopher Boog (Schellenberg Wittmer & SCAI Court) introduced by
                                 Sabine Neuhaus (Kellerhals Carrard)
                                        Time : 5:00 pm HKT
                                    To register please Click Here

                 Justen, Pereira, Oliveira & Talamini - Sociedade De Advogados
                                          Virtual Cocktail
                                 Time : 8:00 pm – 10:00 pm HKT
                         Access : Live streaming at youtube.com/jpotadv
                                   To register please Click Here

                                         ‫٭٭٭٭٭٭٭٭٭٭٭٭‬

                                    TUESDAY 16 MARCH, 2021

                                      ICC Virtual Coffee Shop
                                    Time: 8:00 am – 8:00 pm HKT
                                        Access : Click Here

               To Join or Not to Join: Revisiting Joinder in International Arbitration
                                       Vicky Zhao (Anjie Law),
                                Katie Chung (Norton Rose Fulbright),
                                   James Morrison (Peter & Kim),
                              Kay-Jannes Wegner (Kim & Chang), and
                         Sabine Neuhaus (Kellerhals Carrard) as moderator
                                        Time : 3:00 pm HKT
                                    To register please Click Here

                                    CAM-CCBC Virtual Cocktail
                                   Time : 8:00 pm – 9:30 pm HKT
                                    To register please : Click Here

                                         ‫٭٭٭٭٭٭٭٭٭٭٭٭‬

                                   WEDNESDAY 17 MARCH, 2021

                                      ICC Virtual Coffee Shop
                                    Time: 8:00 am – 8:00 pm HKT
                                        Access : Click Here

                                     ICC YAF - Tour de Table
                    The latest development of arbitration practice in North Asia
Representatives of the ICC YAF North Asia Chapter will jointly present a Tour de Table regarding recent
practice and development in the local arbitration community for the floor, followed by more interactive
Q&A session. Take this unique opportunity to chat with your fellow practitioners across the world!
                                   Time : 2:00 pm – 3:00 pm HKT
                                         Access : Click Here
Do's and Don'ts of Online Hearings: How to Succeed as Tribunal and Counsel
                           Kiran Sanghera (HKIAC),
                          Jonathan Lim (WilmerHale),
                   Christine Artero (Independent Arbitrator),
                  Dr. Robert Kovacs (Withersworldwide), and
                 Isabela Deveza (White & Case) as moderator
                               Time: 5:00 pm HK
                         To register please Click Here

                    Allen & Overy (Hong Kong) Limited
         Webinar on: A career in arbitration: Opportunities and Choices
                        Time: 6:00 pm-7:00 pm HKT
                        To register please Click Here

                            ‫٭٭٭٭٭٭٭٭٭٭٭٭‬

                        THURSDAY 18 MARCH, 2021

                          ICC Virtual Coffee Shop
                        Time: 8:00 am – 8:00 pm HKT
                            Access : Click Here

      Vis East Moot Assembly live streaming on VEM Facebook Group
                           Time: 8:00 pm HKT
                           Access: Click Here

                            Ibrachina Virtual Cocktail
           Asian companies investing and operating in Latin America:
             the role of dispute resolution to mitigate concerns and
                     promote a safe business environment.
                         Time: 8:00 pm – 10:00 pm HKT
                           To register please Click Here

          Behind the Scenes: Arbitrating Pharmaceutical Disputes
               Dr. Claudia Goetz Staehelin (Kellerhals Carrard),
                         Victoria Pernt (Schoenherr),
                     James P. Duffy IV (Reed Smith), and
                Sherlin Tung (Withersworldwide) as moderator
                             Time : 9:00 pm HKT
                         To register please Click Here

                             ‫٭٭٭٭٭٭٭٭٭٭٭٭‬

                          FRIDAY 19 MARCH, 2021

                          ICC Virtual Coffee Shop
                        Time: 8:00 am – 5:00 pm HKT
                            Access : Click Here

              CISG Article 42: 'Who's Claims are Claimed?'
                           Grant Kim (LimNexus),
                Edgardo Muñoz (Universidad Panamericana),
                       Flavio Peter (Wenger & Vieli),
                       Friederike Schäfer (ICC), and
        Harprabdeep Singh (Alan Leong SC's Chambers) as moderator
                             Time :1:00 pm HK
                       To register please Click Here

                             ‫٭٭٭٭٭٭٭٭٭٭٭٭‬

                          SUNDAY 21 MARCH, 2021

                        Vis East Moot Final Argument
                  live streaming on VEM Facebook Group
                             Time: to be confirmed
                              Access: Click Here

            CIArb East Asia Branch and ArbitralWomen Seminar
                        Time 2:30 pm – 4:00 pm HKT
                        To register please Click Here
With the compliments of

              致意

   Suite 3104-6, 31/F, Central Plaza
           18 Harbour Road
             Hong Kong
        Tel: (852) 2598 1318
        Fax: (852) 2588 1318
     Website: www.fredkan.com
PARTICIPATING TEAMS

Albert Ludwigs Universität Freiburg                  Germany
American University of Afghanistan (AUAF)            Afganistan
Amity Law School, Delhi                              India
Arizona State University College of Law              USA
Ateneo de Manila University School of Law            Phillipines
Australian Catholic University                       Australia
Beijing Normal University                            China
Bilkent University                                   Turkey
Bucerius Law School                                  Germany
Campbell University School of Law                    USA
Central China Normal University                      China
Central South University                             China
China-EU School of Law                               China
Christian-Albrechts-Universität zu Kiel              Germany
Dagon University                                     Myanmar
Dalian Maritime University                           China
Damodaram Sanjivayya National Law University         India
Deakin University                                    Australia
Diponegoro University                                Indonesia
Doshisha University                                  Japan
East China University of Political Science and Law   China
Eberhard Karls University Tübingen                   Germany
Ewha Womans University                               South Korea
Faculty of Law of the Charles University             Czech Republic
Fatima Jinnah Women University                       Pakistan
Federal University of Minas Gerais                   Brazil
Fordham University School of Law                     USA
Freie Universität Berlin                             Germany
Galatasaray University                               Turkey
Government Law College, Mumbai                       India
Guangdong University of Foreign Studies              China
Gujarat National Law University                      India
Handong International Law School                     South Korea
Harvard Law School                                   USA
Heinrich-Heine Universität Düsseldorf                Germany
Herat University                                     Afghanistan
Hokkaido University                                  Japan
Humboldt-Universität zu Berlin                       Germany
IFIM Law School                                      India
ILS Law College, Pune                                India
Institute of Law, Nirma University                   India
Instituto Tecnológico Autónomo de México             Mexico
Istanbul University                                  Turkey
PARTICIPATING TEAMS

Jagiellonian University                                      Poland
Jami University                                              Afganistan
Kabul University                                             Afganistan
Kerala law academy                                           India
Kings College London                                         United Kingdom
KLE Law College                                              India
Kobe University School of Law                                Japan
Kwansei Gakuin                                               Japan
La Trobe University                                          Australia
Leibniz University of Hannover                               Germany
London School of Economics and Political Science             United Kingdom
Loyola Law School, Los Angeles                               USA
Loyola University Chicago School of Law                      USA
Ludwig-Maximilians-Universität München                       Germany
Maharashtra National Law University Mumbai                   India
Masaryk University                                           Czech Republic
MGIMO                                                        Russia
Modern International Study                                   Iran
Monash University                                            Australia
NALSAR University of Law                                     India
National Law Institute University; Bhopal                    India
National Law School of India University                      India
National Law University Odisha                               India
National Law University, Delhi                               India
National Law University, Jodhpur                             India
National University of Management                            Cambodia
National University of Study and Research in Law Ranchi      India
New Law College, BVDU, Pune                                  India
NMIMS Kirit P. Mehta School of Law                           India
North China University of Science and Technology             China
O. P. Jindal Global University                               India
Peking University                                            China
Peking University School of Transnational Law                China
Pontifical Catholic University of Sao Paulo                  Brazil
Renmin University of China                                   China
Rheinische Friedrichs-Wilhelms-Universität Bonn              Germany
Royal University of Law and Economics                        Cambodia
School of Law, Christ (Deemed to be University)              India
School of Law, National Chiao Tung University                Taiwan
School of Law, Quaid-i-Azam University Islamabad, Pakistan   Pakistan
School of Law, City University of Hong Kong                  Hong Kong
School of law, University of Petroleum and Energy Studies    India
Seinan Gakuin University                                     Japan
Seoul National University School of Law                      South Korea
Shanghai Jiao Tong University KoGuan Law School              China
Shanghai University of Finance and Economics                 China
Shenzhen University Law School                               China
PARTICIPATING TEAMS

Singapore Management University                             Singapore
South China Normal University                               China
South China University of Technology                        China
Symbioisis Law School, Hyderabad                            India
Symbiosis Law School, Pune                                  India
The Chinese University of Hong Kong                         Hong Kong
The Maldives National University                            Maldives
The University of Law, Hong Kong                            Hong Kong
The West Bengal National University of Juridical Sciences   India
Tongji University                                           China
Tsinghua University                                         China
Tulane University Law School                                USA
UIC John Marshall Law School                                USA
Unipê - University Center of João Pessoa                    Brazil
Universidad de Chile                                        Chile
Universidad Panamericana, Mexico City                       Mexico
Universidad Panamericana, Guadalajara                       Mexico
Universidade de Brasília                                    Brazil
Universitas Katolik Parahyangan                             Indonesia
Universitas Padjadjaran                                     Indonesia
Universitas Sebelas Maret                                   Indonesia
Université Toulouse Capitole 1                              France
University College London                                   United Kingdom
University Eduardo Mondlane                                 Mozambique
University Law College, Bangalore                           India
University of Amsterdam                                     Netherlands
University of Bremen                                        Germany
University of Bucharest                                     Romania
University of Calgary                                       Canada
University of Chinese Academy of Social Sciences            China
University of Cincinnati College of Law                     USA
University of Frankfurt am Main                             Germany
University of Göttingen                                     Germany
University of Heidelberg                                    Germany
University of Helsinki                                      Finland
University of International Business and Economics          China
University of Ljubljana                                     Slovenia
University of Mainz                                         Germany
University of Mandalay                                      Myanmar
University of Mannheim                                      Germany
University of San Diego                                     USA
University of São Paulo Largo San Francisco                 Brazil
University of the State of Rio de Janeiro                   Brazil
University of Turku                                         Finland
University of Versailles - Paris Saclay                     France
University of Vienna                                        Austria
University of Warsaw                                        Poland
PARTICIPATING TEAMS

University of Wisconsin                     USA
University of Yangon                        Myanmar
University of Zurich                        Switzerland
Villa College                               The Maldives
Waseda university                           Japan
Westfälische Wilhelms-Universität Münster   Germany
Wuhan University                            China
Xiamen University                           China
Xiangtan University Law School              China
Yonsei University                           South Korea
PARTICIPATING ARBITRATORS

Angela Abala                  USA           Peter Day                       USA
Peace Adeleye                 Nigeria       Dalma Demeter                   Australia
Katrina Aguila                Philippines   Andreas Desyllas                Greece
Navin Ahuja                   Singapore     Raisha Puti Diamar              Indonesia
Sheila Ahuja                  Singapore     Pryderi Diebschlag              Hong Kong
Iain Aitchison                England       Lucas Diniz                     Brazil
Huseyin Eren Akarca           Turkey        Anne-Marie Doernenburg          Japan
Lily Akkuchukova              England       Zoe Dong                        China
Sebnem Akipek Ocal            Turkey        Hew Dundas                      Scotland
Edward Alder                  Hong Kong     Maciej Durbas                   Poland
Shahla Ali                    Hong Kong     Derya Durlu Gürzumar            Turkey
Nevin Alija                   Portugal      Stefanie G. Efstathiou          Germany
Gizem Alper                   USA           Istvan Erdos                    Hungary
Sai Anukaran                  India         Fahreddin Eren                  Turkey
Ghada Arfaoui                 Tunisia       Andrea Ernst                    Kenya
David Atnip                   China         Aline Tanielian Fadel           Lebanon
Harish Balakrishnan           Sri Lanka     Mingchao Fan                    China
Andrius Bambalas              Lithuania     Megan Fanning                   Ireland
Ilka Beimel                   Germany       Xavier Favre-Bulle              Geneva
Friederike Bock               Germany       Jose Miguel Figueiredo          Portugal
Emma Bohman-Bryant*           England       Setyawati Fitrianggraeni        Indonesia
Marvio Bonelli                Brazil        Louis Flannery                  England
Animesh Anand Bordoloi        India         Daniel Fong                     Singapore
Zoya Bozhko                   UAE           Dennis Arthur Foster            USA
Denis Brock                   Hong Kong     Paul Frankenstein               USA
John Campbell                 England       Fernando Freire Lula de Souza   Brazil
Bernardo Cartoni              Italy         Tomas Furlong                   Singapore
Ayush Chaddha                 India         Risham Garg                     India
Debarshi Chakraborty          India         Mohith Gauri                    India
Vod K. S. Chan                Hong Kong     Pierre Michel Genton            Switzerland
Enning Chang                  USA           Aonkan Ghosh                    Singapore
Vatsala Chauhan               India         Sean Sullivan Gibbs             England
Siyuan Chen                   Singapore     Emmanuel Gillet                 Australia
Meng Chen                     China         Gerome Goh                      Singapore
Keith Cheung                  Hong Kong     Marc Goldstein                  USA
Edward Chin                   Hong Kong     Wendy Gonzales                  Netherlands
Vincent Chin                  Hong Kong     Viraj Greedharry                England
Andrew Chin                   Hong Kong     Clive Grossman                  Hong Kong
Stephen Ching                 Hong Kong     Romina Guarneros Galaz          Mexico
Mahima Cholera                India         Leonila Guglya                  Switzerland
Rishabh Chopra                India         Glenn Haley                     Hong Kong
Edward Chow                   Hong Kong     Philipp Hanusch                 Hong Kong
Chu Heung Ming Stephen        Hong Kong     Douglas Harrison                Canada
James Claxton                 Japan         Jessica Hefes                   USA
Jonathan Crompton             Hong Kong     René-Alexander Hirth            Germany
Rafael Roman Cruz             Philippines   Esther Ngai Sum Ho              Hong Kong
Channraksmeychhoukroth Dany   Cambodia      James Hsiao                     Hong Kong
Ben Davis                     USA           Kristen Hudson                  USA
PARTICIPATING ARBITRATORS

David Huebner                  USA          Jennifer Leung          Hong Kong
Sui Hang Hui                   Hong Kong    Dean Lewis              Hong Kong
Wilson Huo                     China        Kenneth Lim             Singapore
João Ilhão Moreira             Macau        Bronwyn Lincoln         Australia
Grace Ip                       Hong Kong    Nicholas Liu            Singapore
Roger Jacobs                   USA          Diana Lokajíčková       Czech Republic
Ish Jain                       India        Trisha Low              USA
Karthik Jayakumar              India        Jake Lowther            Sweden
Pablo Antonio Santos Jiménez   Mexico       Alice Fu-Yi Lu          USA
J. Brian Johns                 USA          Felice Fu-An Lu         USA
Joan Johnsen                   USA          Sergey Lysov            Russia
Shubham Joshi                  India        Geoffrey Ma             Hong Kong
Jesslyn Almira Kanris          Indonesia    Winnie Jo-Mei Ma        Australia
Can Eken                       Hong Kong    Angus Macinnis          Australia
Cel Kardaslar                  Australia    Donny Mackinnon         England
Joshua Karton                  Canada       Peter Maggs             USA
Nigel Kat                      Hong Kong    Vikas Mahendra          India
Ljubica Kaurin                 England      Iram Majid              India
Lucy Keane                     England      Charles Mak             England
Craig Kersey                   England      Jagmeet Singh Makkar    Hong Kong
Pushkar Keshavmurthy           India        Bashar Malkawi          USA
Faruq Khan                     Canada       Samia Mansar*           France
Nour Khettal                   Algeria      Adela Mao               Hong Kong
Srishti Khindaria              India        Robert Marcus           England
Madhav Khosla                  India        Dmitry Marenkov         Germany
Hanié Kiaee                    Iran         Lars Markert            Japan
Paul Kinninmont                England      Jan Marklund            Germany
Lavesh Kirpalani               Hong Kong    Edoardo Mazzoli         Italy
Alexandra Korobeinikov         Kazakhstan   Damien McDonald         Hong Kong
Csaba Kovacs                   England      Benedetta Meloni        Italy
Sanketh Hareesh Kumar          India        Tim Meng                China
Alok Kumar                     India        Fanqin Meng             China
Madhav Kumar                   India        Zlatan Meškić           Bosnia & Herzegovina
Nishanth Vasanth Kumar         India        Charles Meyer           USA
Niels Kurth                    Germany      Lucas Mies              Germany
Giovanna Kwong                 Hong Kong    Karen Mills             Indonesia
Marc Labgold                   USA          Saniya Mirani           India
Megan Labgold                  USA          Angela Mita - Baciu     Romania
Jeremy Lagelee                 France       Jacopo Monaci Naldini   Italy
Adrian Lai                     Hong Kong    Maria Isabel Montes     Brazil
Sarah Lajugie                  France       Edgardo Muñoz           Mexico
Michael Lampert                USA          Lilit Nagapetyan        England
Carolina Lana                  Germany      Stephanie Nazareth      India
Jeremiah Tien Zhen Lau         Hong Kong    Fernanda Nemr           Brazil
Linda Lee                      Hong Kong    Sabine Neuhaus          Switzerland
Barry Leon                     BVI          Eric Ng                 Hong Kong
Gerald Leong                   Singapore    James Ng                Hong Kong
John Leong                     Singapore    Duc Tam Nguyen The      Vietnam
PARTICIPATING ARBITRATORS

Thomas Nip                    Hong Kong        Ingeborg Schwenzer         Germany
Victoria Orodeji              Nigeria          Vladyslav Semerynskyi      Poland
Saniza Othman                 Hong Kong        Jalal Seyedabadi           Iran
Jing Ou                       Canada           Sameer Shah                USA
Can Sarp Özcan                Turkey           Carrie Shang               India
Dario Simone Palmiotti        Singapore        Nour Sherif                Egypt
Rebecca Pang                  Malaysia         Sharanya Shivaraman        India
Darshan Patankar              India            Camila Simão               Brazil
Michael Peer                  Singapore        Bhavini Singh              India
Cesar Pereira                 Brazil           Narmdeshwar Singh          England
Hepzibah Beulah C Peter       India            Ankit Singh                India
Tobias Pinkel                 Germany          Shubham Singhal            India
John Pinney                   USA              Revantha Sinnetamby        England
Krícia Pires                  Brazil           David Smallbone            Australia
Nikolaus Pitkowitz            Austria          Andre Soh                  Singapore
Jiří Platovský                Czech Republic   Biplab Kanti Som           India
Patrick Plattner               Switzerland     Arvind Srevatsa            India
James Plotkin                  Canada          Amogh Srivastava           India
Chelsea Pollard                Malaysia        Tigmika Srivastava         England
King Hung Poon                 Hong Kong       Julian Startgardt          Hong Kong
Chithra Powathikunnil George   India           Sabine Stricker-Kellerer   Germany
Monika Prusinowska             Poland          Matthew Suen               China
Joenar Pueblo                  Phillipines     Christopher Tahbaz         USA
Haroun Rahimi                  England         Hui Wen Tan                Malaysia
Manoj Raikar                   India           Dana Taschner              USA
Saurav Rajurkar                India           Edward Taylor              Hong Kong
Akansha Rathi                  India           Ruchi Thakur               India
Isha Rathi*                    Canada          Aishwary Tiwari*           India
Kshitij Rathore                India           Anton Tugushev             Hong Kong
Anooksha Ratra                 India           Aigul Urmantseva           Russia
Philip Ray                     Germany         Marianne Crielle Vitug     Phillipines
J.R. Robert Real               Phillipines     Akshit Vohra               India
James (Jim) Reiman             USA             Iranthi Walgama            Sri Lanka
John Ribeiro                   Japan           Vatsala Walia              India
Jane Ann Riley*                USA             Janet Walker               Canada
Ashley Ring                    USA             Wilson Wang                USA
Tim Robbins                    Hong Kong       Jun Wang                   Australia
José Antonio Rodríguez-Márquez Mexico          Robert Warzel              USA
Nazareth Romero                Italy           Todd Weiler                Canada
Elijah Paul Rukidi-Mpuuga      USA             Erin Wenger                Netherlands
Subarna Saha                   India           Glenn Wijaya               Indonesia
Yashraj Samant                 India           Jane Willems               France
Adam Samuel                    England         Susan Wintermuth           Germany
Stefan Schmierer               Hong Kong       Ece Nur Yildiz             Turkey
Tiffany Schneider              USA             Albert Yeu                 Hong Kong
PARTICIPATING ARBITRATORS

Briana Young                   China
Aaron Yuan                     China
Aalaa Zahran                   Egypt
Ali Naimi Zaker                Iran
Chunlei Zhao                   China

 * Denotes readers of Memoranda who are not
 expected to attend oral arguments.
 ** Current at the time of publishing
SCHEDULE OF GENERAL ROUNDS ON MONDAY 15 MARCH 2021

                                             8:00

             Dalian Maritime University v Arizona State University College of Law
                 Peking University v Instituto Tecnológico Autónomo de México
                La Trobe University v Pontifical Catholic University of Sao Paulo
              Seinan Gakuin University v University of Cincinnati College of Law
                Central South University v Panamericana University, Mexico City
            Universitas Katolik Parahyangan v Campbell University School of Law
                   Federal University of Minas Gerais v University of Calgary
       University of São Paulo Largo San Francisco v Singapore Management University

                                            10:00

                          Beijing Normal University v Monash University
                 Hokkaido University v Loyola University Chicago School of Law
                           Waseda university v University of San Diego
                Tulane University Law School v The Maldives National University
     Shanghai Jiao Tong University KoGuan Law School v UIC John Marshall Law School
                      Doshisha University v Loyola Law School; Los Angeles
                   Universitas Padjadjaran v Fordham University School of Law
           North China University of Science and Technology v Harvard Law School
               University of Wisconsin v Universidad Panamericana, Guadalajara
  University of International Business and Economics v The Chinese University of Hong Kong

                                            12:00

      Peking University School of Transnational Law v Fatima Jinnah Women University
                University Law College, Bangalore v Universitas Sebelas Maret
                           Tsinghua University v Handong University
                              Herat University v Deakin University
   School of Law, Quaid-i-Azam University Islamabad, Pakistan v Renmin University of China
  Seoul National University School of Law v University of Chinese Academy of Social Sciences
              Diponegoro University v Ateneo de Manila University School of Law
                       Yonsei University v National Law University, Delhi
                     Kwansei Gakuin v Symbioisis Law School, Hyderabad

                                            14:00

                 American University of Afghanistan (AUAF) v Ewha University
                School of Law, National Chiao Tung University v Kabul University
                              Xiamen University v Bilkent University
                  South China University of Technology v University of Yangon
               Shanghai University of Finance and Economics v Dagon University
                East China University of Political Science and Law v Villa College
                 Central China Normal University v Modern International Study
       University of Helsinki v The West Bengal National University of Juridical Sciences
                   National Law University Odisha v University of Heidelberg
                University of Göttingen v National Law School of India University
                    University Eduardo Mondlane v China-EU School of Law
   Faculty of Law of the Charles University v School of Law, Christ (Deemed to be University)
                    Shenzhen University Law School v University of Warsaw
               University of Mandalay v Guangdong University of Foreign Studies
16:00

                    University of Bucharest v South China Normal University
                    University of Ljubljana v Xiangtan University Law School
                 Albert Ludwigs Universität Freiburg v Amity Law School; Delhi
                           Freie Universität Berlin v IFIM Law School
                 Ludwig-Maximilians-Universität München v KLE Law College
                      University of Vienna v Australian Catholic University
             Damodaram Sanjivayya National Law University v Hokkaido University
                ILS Law College, Pune v Heinrich-Heine Universität Düsseldorf
Maharashtra National Law University Mumbai v Rheinische Friedrichs-Wilhelms-Universität Bonn
                     New Law College, BVDU, Pune v University of Turku
 School of Law; University of Petroleum and Energy Studies v Université Toulouse Capitole 1
Westfälische Wilhelms-Universität Münster v National University of Study and Research in Law Ranchi

                                             18:00

    National University of Management v London School of Economics and Political Science
                        University College London v Universidad de Chile
                 University of Versailles - Paris Saclay v Kings College London
                  Christian-Albrechts-Universität zu Kiel v Istanbul University
              Humboldt-Universität zu Berlin v Government Law College, Mumbai
                   University of Bremen v Institute of Law, Nirma University
                        University of Mainz v NALSAR University of Law
                  University of Zurich v NMIMS Kirit P. Mehta School of Law
                           Tongji University v University of Amsterdam
                     Leibniz University of Hannover v Kerala Law Academy

                                             20:00

          University of Frankfurt am Main v National Law Institute University; Bhopal
                  University of Mannheim v National Law University, Jodhpur
             Eberhard Karls University Tübingen v Gujarat National Law University
                      Unipê - University Center of João Pessoa v MGIMO
            Royal University of Law and Economics v O. P. Jindal Global University
                       Masaryk University v Symbiosis Law School, Pune
                 Universidade de Brasília v The University of Law, Hong Kong
                           Wuhan University v Jagiellonian University
                           Galatasaray University v Jami University
     School of Law; City University of Hong Kong v University of the State of Rio de Janeiro

                                             21:00

                Loyola University Chicago School of Law v Bucerius Law School
SCHEDULE OF GENERAL ROUNDS ON TUESDAY 16 MARCH 2021

                                                   8:00

         Fordham University School of Law v Peking University School of Transnational Law
             University of Cincinnati College of Law v Central China Normal University
                      Campbell University School of Law v Peking University
             Guangdong University of Foreign Studies v Tulane University Law School
              Renmin University of China v Pontifical Catholic University of Sao Paulo
                         China-EU School of Law v University of Wisconsin

                                                  10:00

           Instituto Tecnológico Autónomo de México v Universitas Katolik Parahyangan
        Loyola Law School; Los Angeles v East China University of Political Science and Law
                     Panamericana University, Mexico City v Waseda University
                         University of San Diego v Central South University
                                 Villa College v Doshisha University

                                                  12:00

   Kobe University School of Law v School of Law, Quaid-i-Azam University Islamabad, Pakistan
                    South China Normal University v New Law College, BVDU, Pune
University of Chinese Academy of Social Sciences v School of law; University of Petroleum and Energy Studies
                  Xiangtan University Law School v University Law College, Bangalore
   The West Bengal National University of Juridical Sciences v Shenzhen University Law School
                 School of Law, Christ (Deemed to be University) v Tsinghua University
             National University of Study and Research in Law Ranchi v Xiamen University
                       National Law School of India University v Herat University
                                 University of Yangon v Kwansei Gakuin

                                                  13:00

              Universidad Panamericana, Guadalajara v University Eduardo Mondlane

                                                  14:00

             Université Toulouse Capitole 1 v Seoul National University School of Law
                        Universitas Sebelas Maret v University of Bucharest
                          Jami University v National Law University Odisha
                          Symbiosis Law School, Pune v Tongji University
                             University of Turku v University of Ljubljana
                          O. P. Jindal Global University v Wuhan University
          National Law University, Jodhpur v American University of Afghanistan (AUAF)
     National Law Institute University; Bhopal v School of Law, National Chiao Tung University
                 University of Calgary v Ludwig-Maximilians-Universität München
                  Arizona State University College of Law v University of Zurich
                              Monash University v University of Bremen
                    The Maldives National University v University of Mandalay
16:00

             Amity Law School; Delhi v National University of Management
London School of Economics and Political Science v Albert Ludwigs Universität Freiburg
              Singapore Management University v Freie Universität Berlin
                       Deakin University v University of Göttingen
           University of Warsaw v Westfälische Wilhelms-Universität Münster
     Handong International Law School v Faculty of Law of the Charles University
                         Bilkent University v University of Helsinki
              Fatima Jinnah Women University v Universitas Padjadjaran
        Kings College London v Shanghai University of Finance and Economics
                    University of Heidelberg v Galatasaray University
         Rheinische Friedrichs-Wilhelms-Universität Bonn v La Trobe University
            Australian Catholic University v Leibniz University of Hannover
  Heinrich-Heine Universität Düsseldorf v School of Law; City University of Hong Kong
                   Bucerius Law School v University College London

                                        18:00

                       Kerala Law Academy v University of Vienna
               Gujarat National Law University v Universidade de Brasília
        The University of Law, Hong Kong v Eberhard Karls University Tübingen
                   Kabul University v University of Frankfurt am Main
                        Ewha University v University of Mannheim
              Dagon University v Royal University of Law and Economics
                     University of Amsterdam v Masaryk University
             Jagiellonian University v University of Versailles - Paris Saclay
                Modern International Study v Seinan Gakuin University
             Symbioisis Law School, Hyderabad v Beijing Normal University
            NMIMS Kirit P. Mehta School of Law v Dalian Maritime University
   National Law University, Delhi v North China University of Science and Technology
    NALSAR University of Law v Shanghai Jiao Tong University KoGuan Law School

                                        20:00

         Institute of Law, Nirma University v South China University of Technology
Government Law College, Mumbai v University of International Business and Economics
          Universidad de Chile v Damodaram Sanjivayya National Law University
                Istanbul University v Unipê - University Center of João Pessoa
                               MGIMO v Diponegoro University
  Ateneo de Manila University School of Law v Christian-Albrechts-Universität zu Kiel
           The Chinese University of Hong Kong v Humboldt-Universität zu Berlin
                           Harvard Law School v Yonsei University
              University of the State of Rio de Janeiro v ILS Law College, Pune
Pontifical Catholic University of Sao Paulo v Maharashtra National Law University Mumbai
                    KLE Law College v Federal University of Minas Gerais
               IFIM Law School v University of São Paulo Largo San Francisco

                                        21:00

                  UIC John Marshall Law School v University of Mainz
SCHEDULE OF GENERAL ROUNDS ON WEDNESDAY 17 MARCH 2021

                                                8:00

          School of Law; City University of Hong Kong v Tulane University Law School
                    University of Calgary v Fordham University School of Law
        School of Law, National Chiao Tung University v Universitas Katolik Parahyangan
                Australian Catholic University v Loyola Law School; Los Angeles
                Universidad de Chile v Universidad Panamericana, Guadalajara
                      La Trobe University v Kobe University School of Law
                      Universidade de Brasília v Seinan Gakuin University
          The University of Law, Hong Kong v University of Cincinnati College of Law

                                               10:00

          Deakin University v The West Bengal National University of Juridical Sciences
                     South China University of Technology v Yonsei University
          Singapore Management University v Loyola University Chicago School of Law
                       Kabul University v Campbell University School of Law
                 Panamericana University, Mexico City v Amity Law School; Delhi
                 UIC John Marshall Law School v Institute of Law, Nirma University
      Instituto Tecnológico Autónomo de México v National Law Institute University; Bhopal

                                               12:00

            Seoul National University School of Law v New Law College, BVDU, Pune
School of Law, Quaid-i-Azam University Islamabad, Pakistan v Maharashtra National Law University Mumbai
                    National University of Management v Waseda University
                 Modern International Study v Gujarat National Law University
                              Villa College v Kerala Law Academy
              The Chinese University of Hong Kong v NALSAR University of Law
                      Monash University v National Law University, Delhi
       Ateneo de Manila University School of Law v NMIMS Kirit P. Mehta School of Law
                     Fatima Jinnah Women University v KLE Law College
                          Jami University v Universitas Sebelas Maret
  Handong International Law School v National University of Study and Research in Law Ranchi

                                               14:00

              Bilkent University v School of Law, Christ (Deemed to be University)
                 University of Warsaw v National Law School of India University
                             Herat University v University of Helsinki
             Central China Normal University v Eberhard Karls University Tübingen
       East China University of Political Science and Law v Leibniz University of Hannover
                       Peking University v University of Frankfurt am Main
            Shanghai University of Finance and Economics v University of Mannheim
                   Tongji University v Royal University of Law and Economics
                             Wuhan University v Masaryk University
       American University of Afghanistan (AUAF) v University of Versailles - Paris Saclay
        University Eduardo Mondlane v Damodaram Sanjivayya National Law University
                           University of Vienna v Doshisha University
                        China-EU School of Law v Bucerius Law school
        Guangdong University of Foreign Studies v Heinrich-Heine Universität Düsseldorf
                          Hokkaido University v Freie Universität Berlin

                                               15:00

           London School of Economics and Political Science v University of San Diego