STUDENT HANDBOOK 2018-19 - Grand Erie District School Board
Page content transcription
If your browser does not render page correctly, please read the page content below
Thank you for choosing Pauline Johnson Collegiate & Vocational School. We hope that you

will soon realize what we already know: this is one of the most caring and accepting schools in Grand

Erie! Enjoy your time here and make the most of it.

      It is a pleasure to welcome our new and current "Thunderbirds" back to PJCVS. We trust that

you have had a great summer and are looking forward to the new school year.

      Regardless of whether you are new or returning, this Student Handbook will provide you with

important information which will be of use to you throughout the entire year. Please read and be sure

you are aware of the instructions concerning attendance, school dress, parking, etc.,. You need to

become familiar with our Code of Student Behaviour.

      Pauline Johnson Collegiate and Vocational School provides many opportunities for you to be

successful, both in your academic work and in your participation in our extracurricular program. Our

staff will do their part to help you have a successful year. Your contribution of hard work and

cooperation is crucial to your success.

      Stand tall and make your years at Pauline Johnson successful and enjoyable! AO-PJ!!
ADMINISTRATION

          David Thomas, Principal                         david.thomas@granderie.ca
                                    (519) 756-1320 ext 276001

          Jessie Hooper, Vice-Principal                 jessica.hooper@granderie.ca
                                  (519) 756-1320 ext 276002

      Adriana Potichnyj, Vice-Principal              adriana.potichnyj@granderie.ca
                                   (519) 756-1320 ext 276003

STUDENTS' COUNCIL
STUDENTS' COUNCIL EXECUTIVE 2018-19

Prime Ministers - Maia Sitzer and Maliah LeBlanc
Minister of Athletics – Nicole Nassar and Kiana Lowes
Minister of Arts – Rachel Riddell
Minister of Communications – Nada Nassar and Whitney Higgins
Minister of Health – Meghan Green
Minister of Public Relations – Owais Tabassum
Minister of the Environment – Jayd Sitzer and Taylor Bell
Minister of Fun - Raechel Charlton and Emma Fielding
Minister of Fundraising – Madhu Tiwari and Courtney McCormick
Minister of Grad Affairs – Alyssa Outerson and Carmela Lowes
Minister of Social Affairs – Chris Chua and Shaira Plumstead
Minister of Tech – Kavin Gunasekaran
Minister of Senior Affairs – Stephanie Fletcher
Grade 10 Reps – Brandon Crowley and Olivia McCulloch
Pauline Johnson Collegiate &
                        Vocational School
                         Class times – Regular Day
         ** All students are expected to arrive to class on time and be prepared for class.

                                     8:45 – 10:00 am              Period 1

                                    10:00 – 10:08 am              TRAVEL TIME

                                    10:08 – 11:23 am              Period 2

                                    11:23 – 12:08 pm              LUNCH

                                     12:08 – 1:23 pm              Period 3

                                       1:23 – 1:31 pm             TRAVEL TIME

                                       1:31 – 2:46 pm             Period 4

                         SCHOOL CASH ONLINE
New Online Payment Program Available at Schools NOW! Grand Erie made paying for school items that
much easier.

    •   This program is quick, easy and safe
    •   You can manage payments for each child in one program
    •   Your banking and personal information is protected

Register by following the easy steps below:

    •   Visit www.schoolcashonline.com
    •   Select "Get Started Now" and follow the steps to register
    •   After you receive the confirmation email, please select the "click here" option, sign in and add each of your
        children to your household account.

School staff showcase items for purchase in a School Cash Catalog and post it to the Parent Site. From there, parents
receive email notification, check the Parent Site and click through to pay. Funds are moved electronically from the
parent's bank account to the school's bank account.

For more information and support contact the Parent Help Desk at 1-866-961-1803 or parenthelp@schoolcashonline.com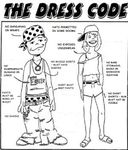 Student Activity Fee - $40
All students are expected to pay an activity fee for which they are given a student card. This card
entitles each student to participate in extra-curricular activities, to attend dances (including semi-
formal and the Prom), and to enjoy events and activities planned throughout the year by the Student's
Council and the other clubs and teams that the fee supports. The photo identification is part of our
school safety plan and the photo is used for the yearbook.

Athletic Fee - $20 or $30 per team ($75 for football)

All athletes must pay fees before participating on a PJ sports team (practice or game).
$30 for basketball, volleyball, rugby, track, hockey, curling. $20 for all other teams.
Fees help to cover costs related to travel, uniforms, equipment, referees, maintenance, etc….
Note: Football requires a payment of $75 due to the additional expenses.

Fundraising Campaign
Students' Council helps to cover the expenses of many co-curricular activities. This includes
supporting dances, guest speakers, all clubs, and additional team expenses not covered by the
Athletic Fee such as CWOSSA and OFSAA.

Every student is asked to participate in the fundraising campaign which usually takes place in the fall.
Prizes are often given to the top selling students and homerooms.

Get Involved and Earn POINTS
Students' Council rewards students for their involvement in school life by awarding points in four
categories: social, athletic, leadership and academic.

In order to join any sports or activities, you must have a PJ Student Card. You may also have to
meet other criteria such as those listed at the end of the activities. Coaches/supervisors award points
based on the following criteria: contribution, attendance and commitment. The full number of points
should reward participants who demonstrate exemplary contribution, attendance and commitment.

Points will NOT be awarded for any activity that is being used towards the 40 community volunteer
hours requirement.

    Point Values

  Earn 20 points and receive a JUNIOR LETTER. ☺
  Earn 40 points and receive a SENIOR LETTER. ☺ ☺
  Earn 50 points with a minimum of 10 points in three categories and receive a STUDENTS'
  COUNCIL MAJOR AWARD. ☺ ☺ ☺

Academic (0-3)
70% - 3 points           80% - 4 points       90% - 6 points
Academic contest participant (0-1)   Skills Canada Participant (0-3)   Advanced Placement Club (0-3)

                                                    Page 5 of 24

Leadership (0-3)
Club Executive                     Team Captains (0-1)             Trustee
Student Coaches                    DARE
Student Council Ministers          Best Buddies
Rep on School Committee            Student Council Prime Minister (0-5)

Social (0-5)
Attendance Hours: 0-20 = 3 pts, 21-49 = 4 pts, 50+ = 5 pts
Art              Chess and Games Club                Band         Healthy Schools Ctte
Book Club        Envirothon/EcoSchool                Gamers Club
Ministry Member Robotics Club                        OSAID
SHAC             Positive Space                      Morning Announcements

Athletics
Attendance Hours: 0-20 = 1 pt, 21-49 = 2 pts, 50+ = 3 pts
   • 0-2 points for sportsmanship and work ethic

Activities and Teams

The following activities have been available in the past and may or may not be available this year.

Art Club: Get involved in producing artwork for the school and the world. Organize an event.

Chess/Games Club

Choir: Concert Choir meets once per week to work on a variety of show tunes and other music. A smaller
ensemble called the Show Choir also meets once per week to work on numbers that are choreographed.
Choir meets September – June.

Drama: Meets for school productions and entry to Sears Drama Festival.

Eco-club: Students meet regularly on environmental initiatives and projects for our school. The work of this
club also helps PJ become an Ontario Certified Eco-school.

Gamers Club Meet once per week to test your dominance in a variety of video games.

School Health Advisory Club

Healthy Schools Committee Initiatives related to mental health, healthy body, and fitness.

Key Club: A school and community service club open to all students.

Morning Announcements: Read announcements over the PA system.

Ministry of Fun

Ministry of Grad Affairs

Ministry of Athletics

                                                  Page 6 of 24
Ministry of Tech: Assist with audio/visual productions.

Skills Canada: Students participate in technical skills competitions ranging from a local to national level.

Ministry of Sports: Athletic Council meets once every other week.

Book Club For those who enjoy a good read ☺

Coed Sport Teams

     Badminton                January-April                  After school
     Cross Country            September-October              After school
     Curling                  November-February              Held at Golf & Country Club
     Golf                     September-May                  After school
     Tennis                   September-October              Begins the first day of class
     Track & Field            March-June                     Training begins in March
     Wrestling                November-March                 After school

Women's Teams

     Basketball               September-November             Midget, Junior and Senior
     Hockey                   November-March                 Varsity
     Rugby                    March-June                     Junior and Senior (Jersey costs $65)
     Soccer                   March-June                     After school
     Softball                 March-June                     Varsity
     Volleyball               November-March                 Midget, Junior and Senior

Men's Teams

     Baseball                 March-June                     Varsity
     Basketball               November-March                 Midget, Junior and Senior
     Football                 September-November             Junior and Senior
                                                             (Team jersey approximately $80)
     Hockey                   November-March                 Varsity
     Lacrosse                 April-May                      Includes all grades
     Rugby                    March-June                     Junior and Senior (Jersey costs $65)
     Soccer                   March-June                     After school
     Volleyball               September-November             Junior and Senior

Sports Eligibility
Students who transfer from Grade 10 to another school are ineligible to participate in the interschool athletic program. To
play on a PJCVS team within the Brant County Secondary School Athletic Association (BCSSAA), you must complete an
eligibility transfer form available from the Physed Department.
Forms must be returned by Tuesday of the second week of school. If you think you may be involved in the athletic
program at the BCSSAA level and you are new to PJ, make sure you file the necessary documentation with the Physed
Department.

Sports Age Requirements
Senior: 16 to 19 during the calendar year Junior: 15 during the calendar year          Midget: 14 and under during the
                                                                                              calendar year

**** Students in their first three years must be registered in three courses per semester to be eligible
**** Students in their fourth or fifth year must be registered in two courses per semester to be eligible.
**** Students in their sixth year are NOT eligible.
                                                          Page 7 of 24
The PJ SPOTLIGHT AWARD
The "PJ Spotlight" Award is given out monthly to a student who is involved in the life of his/her school
through excellent attendance, good progress in course work and participation in activities such as
band, sports, clubs, students' council or special events. PJ Spotlight winners may also be involved in
community programs or have been recognized for achievements in other areas. Check the display
case in the main hall for current and past winners!!

PJCVS SCHOOL TEST and/or PRESENTATION POLICY
If you know, in advance that you will be absent on a test or presentation day, please make alternate
arrangements with the teacher to complete the work. If you are absent on the test or presentation
day, be prepared to do the work on the day that you return to class, at a time deemed appropriate by
the teacher. Bring a parental note specifying the reason for your absence or have your
parent/guardian call the school.
If you do not have an acceptable/legitimate reason for the absence, you may still be expected to
complete the assessment (or alternate form of assessment) and disciplinary consequences may be
assigned. In some cases, a mark of "zero" may need to be issued.

PJCVS ASSESSMENT and EVALUATION POLICY
Assessment, evaluation, and reporting in Ontario schools are based on the policies and practices described in
Growing Success – Assessment, Evaluation and Reporting in Ontario Schools 2010. The policy states that the
primary purpose of assessment and evaluation is to improve student learning and is based on the following
seven fundamental principles.

The Seven Fundamental Principles
To ensure that assessment, evaluation, and reporting are valid and reliable, and that they lead to the
improvement of learning for all students, teachers use practices and procedures that:
   • Are fair, transparent, and equitable for all students;
   • Support all students;
   • Are carefully planned to relate to the curriculum expectations and learning goals and, as much as
      possible, to the interests, learning styles and preferences, needs, and experiences of all students;
   • Are communicated clearly to students and parents at the beginning of the semester and at other
      appropriate points throughout the year;
   • Are ongoing, varied in nature, and administered over a period of time to provide multiple opportunities
      for students to demonstrate the full range of their learning;
   • Provide ongoing descriptive feedback that is clear, specific, meaningful, and timely to support improved
      learning and achievement;
   • Develop students' self-assessment skills to enable them to assess their own learning, set specific
      goals, and plan next steps for their learning.

Teachers will obtain assessment information through a variety of means, which may include formal and
informal observations, discussions, learning conversations, questions, conferences, homework, tasks done in
groups, demonstrations, projects, portfolios, development continua, performances, peer and self-assessments,
self-reflections, essays, and tests. Teachers will ensure that students' demonstrations of their achievement are
assessed in a balanced manner with respect to the four categories of the achievement chart. Teachers need
to:
    • Plan assessment concurrently and integrate it with instruction;
                                                  Page 8 of 24
•   Share learning goals and success criteria with students at the outset of learning;
   •   Gather information about student learning before, during, and at or near the end of a period of
       instruction, using a variety of assessment strategies and tools;
   •   Use assessment to inform instruction, guide next steps, and help students monitor their progress
       toward achieving their learning goals;
   •   Analyze and interpret evidence of learning;
   •   Give and receive specific and timely descriptive feedback about student learning;
   •   Help students to develop skills of peer and self-assessment.

                                               FINAL MARKS

                                            Term Work – 70%
               (Knowledge/Understanding, Thinking/Inquiry, Communication, and Application)

                                         Final Evaluation – 30% (two forms totaling 30%)
             (Examinations and other summative assignments that are suitable to course content)

                                              Learning Skills
           (Responsibility, Independent work, Initiative, Organization, Self-Regulation, Collaboration)

                     HONOUR ROLL and HONOUR ROLL WITH DISTINCTION

       Eligibility Criteria
       Honour Roll - 80%-89.99%
       Honour Roll With Distinction – 90% or higher

       Grade 9 – average of top 8 marks
       Grade 10 – average of top 8 marks
       Grade 11 – average of top 7 marks
       Grade 12 – average of top 6 marks
       There will be no rounding up of marks.

       Certificates are presented at Graduation or Awards Assembly.

EXAMINATIONS

Final Examinations are compulsory. Parents are encouraged to avoid booking family vacations during
exam periods. Students and parents who require exams to be re-scheduled because of emergencies
or other critical situations may request consideration in writing to the Vice-Principal. Teachers are not
authorized to re-schedule examinations.

Parents must notify the school promptly if students will be absent from an examination because of
illness or serious emergency. A doctor's note may be required for an illness. Alternate arrangements
may be determined to be appropriate. Decisions will be based on each individual case.
If students are late for an exam, they should report to the office. Extra time may or may not be
permitted. Decisions are based on each individual cases.
If students forget to show up for an exam, they will not normally be allowed to write it.
If the school examinations cannot be written for any reason (ie. weather, etc…), the entire
schedule will be postponed by one day.
                                                      Page 9 of 24
Cheating in any form will result in a mark of "0" on the paper and may involve further consequences
from administration.

PJ ATTENDANCE and LATE POLICY
Regular attendance and punctuality is critical to a student's success at school. Students have a legal
responsibility to attend school punctually and regularly. Consequences will be assigned for arriving
late to class and absenteeism in order to stress the importance of attending school.

    ATTENDANCE PROCEDURES

   a) If you are planning to be absent or if you are legitimately absent ie) illness, etc…., please
      contact the school and report the absence at 519-756-1320 ext. 276239

   b) If you have been absent from school, bring a note from your parent or guardian stating
      the date(s) and reason(s) to the attendance office.

   c) Parents/guardians may be called when the cause of absence is unknown or needs
      substantiation. If a student is 18 years or older, contact may only be with the student.

   d) Upon reaching the age of 18, attendance is the responsibility of that student. Absenteeism
      should be only for legitimate reasons (see below). Should inappropriate attendance
      behaviours be observed, such behaviours will be addressed by staff and/or administration
      through progressive discipline that considers both the maturity of the student and the repetitive
      nature of the incident.

   e) Students leaving early for an appointment must give a note to the attendance secretary
      when they arrive at school or before the end of period 1. They will get an excusal slip and
      are not required to bring a further note. The student is expected to sign out at the office
      before leaving for the appointment. Avoid making appointments during school hours.

   f) Students absent from school on the day of a school dance, sporting team event or extra-
      curricular activity may not be allowed to attend or participate.

   g) A student who becomes ill is to report to the office. His/her parent or guardian will be called to
      give permission to leave school and to sign out.

   h) Students with spares remaining at school are expected to work in the library or cafeteria and
      should not be loitering in the hallways.

   i) Students are expected to be in their classes by the time the bell goes. Teachers may provide
      consequences for late arrivals. If lates are persistent, then the student will be referred to the
      school administration. ** Note: Administration encourages teachers to assign detentions
      related to students who arrive late on a consistent basis.

   j) Students must report to classes promptly and on time. If a student arrives late for school,
      he/she must report to the attendance office to receive a "late slip". Students arriving late with a

                                               Page 10 of 24
legitimate reason should submit a note signed by a parent/guardian, or have a parent call the
        attendance office with a reason or the parent/guardian can accompany the student to school.

Legitimate Absences include
Illness, medical/specialist appointments that are unavoidable, emergencies, religious days,
bereavement

Illegitimate Absences include
Shopping, attending a school event (sport or club) as a spectator, beach day, extra-long lunches,
"reward day" from parent, work days, sleeping in

  ** Please review "SCHOOL TEST and/or PRESENTATION POLICY"
    on page 8

PJCVS – CODE OF CONDUCT
    The objective of the 'Code of Conduct' is to encourage a positive learning atmosphere
which assists students in the development of feelings of self-worth, self-discipline and
respect for others. All students, parents, teachers, and staff have the right to be safe and feel
safe in their school community. To support this objective, clearly defined student
expectations are written down for the benefit of students, staff and parents.

  Expectations of All Students
    1. Students are expected to attend all classes regularly and punctually.
    2. Students are expected to use appropriate language and avoid altercations of any kind with
       other students and school staff.
    3. Students are expected to complete assessments to the best of their ability and hand in all
       assigned work on time.
    4. Students are expected to know and follow the expectations as outlined in the Student Code of
       Conduct as found in the Students' Handbook.

Discipline Action Plan
Disciplinary actions may involve but are not limited to: a warning, a referral, a call home,
completion of a discipline package, detention(s), removal from class (short term or permanently),
removal from a team or school activity, an in-school suspension, an out-of-school suspension.
Decisions regarding discipline action are at the discretion of administration.

        RESPECT FOR LEARNING (as taken from Policy SO 20 – GEDSB)
Students are responsible for being academically honest in all aspects of their schoolwork. Academic dishonesty includes a
variety of behaviours including cheating, plagiarism, forgery, facilitating or aiding academic dishonesty, and the
unauthorized access or manipulating of student records, work and computer programs.
Teachers and parents should support students in striving for excellence and producing work with integrity.
Students must understand that the tests/exams they complete and the assignments they submit for evaluation must be their
own work and that cheating and plagiarism will not be condoned.
                                                      Page 11 of 24
It is important that students understand the gravity of such behaviour and the importance of acknowledging the work of
others.
Addressing cheating and plagiarism will reflect a continuum of behavioural and academic responses and consequences
will be based on the following: student's grade level, maturity of the student, the number and frequency of incidents and
the individual circumstances of the student.

Definitions
Cheating may take many forms including the following:
- claiming credit for work not the product of one's own effort
- knowledge of or toleration of cheating by others
- use of unauthorized notes or materials during an evaluation
- turning in the same work to two different classes without prior approval
- a student allowing their work to be plagiarized
- assisting another student to cheat

Plagiarism ─ Plagiarism is a form of cheating. It can be defined as the use or close imitation of the language and thoughts
of another without attribution, in order to represent them as one's own original work. (Growing Success, 2010 p. 151)

Plagiarism may take many forms, including the following:

- Copying word for word from any outside source without proper acknowledgement. This applies to use of an entire
paper, to the use of entire sections and paragraphs, and to the use of a few words and phrases.
- Paraphrasing ideas from any outside source without proper acknowledgement.
- Submitting in whole or in part work completed by another student.
- Submitting in whole or in part an assignment completed for another course without prior approval of the teacher.
- Allowing one's essay, assignment, and/or test answers to be copied by another student.

This is not a definitive list ─ Any action which implies that someone else's work is your own can be considered
plagiarism.

        RESPECT FOR PEERS AND OTHER PEOPLE
All students are entitled to an environment that is safe, welcoming and free of violence. This means such things as
intimidation, weapons and hate literature are not to be part of school life.
Students are expected to be courteous and considerate in dealings with others. Physical, verbal, sexual or psychological
abuse, bullying, cyberbullying or discrimination on the basis of race, culture, religion, gender, language, disability, sexual
orientation or any other attribute is unacceptable and will not be tolerated.
Involvement in a fight or provoking/encouraging a fight may result in a suspension. Continued involvement in fights will
result in increased length of suspensions.

          RESPECT FOR PROPERTY
Students are expected to treat the school grounds, the building, and everything in the school with respect. The
community, school staff, and the vast majority of the student body take much pride in this school. Our custodial staff are
nothing less than excellent in their constant attention to repair. Therefore, all students are expected to help keep it tidy, in
good repair, and thereby share in this PJCVS pride.

Students who destroy or deface school property, or property belonging to others, will be required to pay the cost of repair
or replacement. Destruction of school property may result in suspension or expulsion and possible police action.
Students who lose or damage texts or school equipment must cover the cost of replacement or repair.

                                                         Page 12 of 24
RESPECT FOR YOURSELF: Smoking
Smoking on Board of Education Property is an illegal act with severe consequences. Smoking in the school, in a school
bus or on the school grounds is not permitted because of health, legal and fire regulations. A fine for smoking in a
prohibited area begins at $305.00. Vapes and e-cigarettes are NOT permitted at Pauline Johnson CVS.

          RESPECT FOR YOURSELF: Attendance and Punctuality
The Education Act requires regular attendance at school by students. Good attendance and punctuality are necessary to be
successful in school and prepares students for future jobs. Students must attend all classes and arrive on time. Absence
from school must be reported to the school upon your return and with a reason for the absence stated.
Students will be required to make up work missed if absent. Parents may be notified of an absence if under the age of 18.
Persistent absence from a class may be cause for removal from that class. Persistent absence from school may result in
progressive discipline and referral to an Attendance Counselor.

          RESPECT FOR YOURSELF: Drugs and Alcohol
Under the Safe Schools Act (2000) any student who is in possession of alcohol or drugs or under the influence or
suspected of being under the influence of alcohol or drugs while that student is at school or engaged in a school related
activity may face a suspension. Drugs, drug paraphernalia, and alcohol will be confiscated, and it may become a police
matter. Lockers can be searched as well as the contents within the lockers. If you are in possession of drugs for the
purpose of distribution, you may face expulsion from school.
School sanctioned activities include dances, field trips, riding a school bus, and any extracurricular activity. Students of
legal drinking age are not permitted to be under the influence at school-sanctioned activities.

        RESPECT FOR AUTHORITY
All students deserve to be treated with dignity and respect. With this as a foundation, teachers are responsible for keeping
order in their classrooms, in the school and on school sponsored events. Therefore, students are expected to comply with
the rules of the school and to accept the authority of all school personnel.
For obvious safety reasons, students must provide full name to staff members upon request and must stop for staff
members if and when requested.
If a student is directed to go to the office to speak with an administrator, the student must go straight to the office to deal
with the situation.

        ELECTRONIC DEVICES AND CELL PHONES
Students are to use cell phones outside of instructional time during the school day unless under the supervision of a person
of authority in the school. Students who do not follow these directions may have their phone confiscated. When a cell
phone is confiscated, it will be returned to the student at the end of the school day (after the bell has gone). Multiple
confiscations, failure or refusal to turn your phone in to the office may result in suspension for opposition to authority. No
electronic devices are to be used in the main or attendance offices, bathrooms or changerooms. We strongly suggest you
leave your cell phone at home. The school is not responsible for lost, damaged, or stolen electronic devices.

        COMPUTER ACCEPTABLE USE POLICY
PJ is proud to provide to students access to computers in the library, Student Services area, many bookable computer
rooms and mobile labs. We also provide free wireless access that can be used by school or personal computers. In order to
use the school computers, students must sign a computer use agreement. If the student is under the age of 18, the
agreement must also be signed by a parent.

Inappropriate computer use may result in disciplinary action from the teacher, the school administration, or from the
Board.
                                                         Page 13 of 24
SCHOOL DANCE POLICY

**Students MUST have purchased a 'Student Activity Card' in order to attend any dance, semi-
formal or Prom.

   a) Admission is restricted to students of Pauline Johnson Collegiate & Vocational School and approved
      guests only.

   b) Each student may sign in one guest only and a request form must be turned in to the Vice-
      Principal 2 days prior to the dance. The guest will be expected to enter the dance with the person who
      signed him/her in. The student will accept full responsibility for the guest. If the guest is found to be
      disrupting the dance in any way, both the student and the guest will be ejected from the dance. The
      student may be refused entrance to any future dances and will have all guest sign-in privileges revoked
      for the remainder of the year. The guest will be refused admission to all future dances.

   c) The Students' Council, co-operating with the Principal or Vice-Principal, reserves the right to refuse
      admission to any students or guests. Students who are absent from school on the day of a dance may not
      be admitted unless previously approved by the Principal or Vice Principal.

   d) No articles whatsoever may be brought in with the intention of disrupting the dance. If considered
      necessary, school staff and the Students' Council reserve the right to search students or guests.

   e) Coats/bags are not permitted inside the dance area. There is no access to lockers.

   f) Sufficient lights will remain on in the dance to allow for proper supervision.

   g) Entrance is through the main door only. A member of the door committee may stamp each person as
      he/she enters.

   h) If a student or guest leaves during the dance, he/she may not be readmitted.

   i) Dress must be appropriate. Final decision as to appropriateness of dress will be made by
      Administration.

   j) Smoking is not permitted anywhere on school property.

   k) Any behavior on the dance floor which is considered morally inappropriate or potentially dangerous is
      strictly prohibited. Students dancing inappropriately may be removed from the dance.

   l) The Student Code of Conduct will be in effect for all dances. PJCVS dances are school events. School
      consequences and discipline will apply for any infraction of school rules.

   m) Police officers will be present at all PJCVS dances.

   n) If any school/dance policy regulations (rules) are violated causing a student to be
      ejected from the dance, the student may be refused admission to all future dances,
      including the Prom, for a length of time as determined by Administration.

                                                  Page 14 of 24
BUSES
Students are responsible to the Principal, teachers, and bus driver while riding the bus.

The bus driver has a great responsibility. Therefore, appropriate conduct is expected in order that the driver can
give his/her full attention to safe driving.

Students who misbehave on the bus will be warned. Repeated misbehavior may result in but are not limited to a
suspension of transportation privileges. Detailed bus regulations are available from the Transportation
Department.

In accordance with Board's Transportation Services Department, students are not to use buses to visit friends,
go to jobs or for other reasons not associated with travel to and from school. There are no allowances for
courtesy transportation. Any requests for a change in transportation drop offs/pick-ups are to be done through
the Vice-Principal via a Bus Pass. Requests must be supported by a note or phone call from the parent.

       THEFT
Theft within the school is regarded as it is in society. Students found guilty of theft will be turned over to the
police and their parents will be notified. Restitution will be sought. School consequences will apply.

       SCHOOL DRESS CODE
Students are expected to dress in a neat, clean, appropriate and business-like manner. Shoes are required at all
times for health and safety reasons. Clothing must not bear rude, inappropriate, or profane messages/pictures
because they compromise the moral tone of the school. In addition, the "manner" of dress must not
compromise the moral tone of the school, such as excessive cleavage, or low riding pants. Images or wording
that might suggest a "double" meaning may also be considered as compromising the moral tone of the school.

Tops for all students are expected to be over the shoulders. All straps must adequately cover underwear such
as bra straps. Clothing deemed to be `see through` is not permitted and undergarments must not be visible.

Clothing considered as beachwear including, but not limited to, boys' muscle shirts and tank tops, girls' halter
tops and short tops (bare midriff), is not permitted. The bottom of the shirt and the top of the bottoms must
meet and not reveal skin. Any items of clothing worn by students deemed inappropriate contravenes the moral
tone of the school.

Shorts and skirts should provide ample coverage. No part of the buttocks should be visible.

Any clothing which marks the furniture or floor is prohibited. Outdoor clothing is to be removed when in the
school and stored in student lockers.

Bandanas, headscarves, headbands and chains are not to be worn in the school unless specifically allowed by a
member of the administration.

The wearing of hats within the classroom is at the discretion of each teacher.

The dress code applies every day and for any school activity including the exam period. If any aspect of the
dress code is in question, the final decision is at the discretion of the school administration. You may be
asked to change, cover up, or go home.
                                                     Page 15 of 24
INFORMATION FOR THE FAMILY
Classroom activities have changed dramatically in the past few years. No longer is it possible to obtain a credit
by the following: "getting the notes, reading the book, or just passing the exam."

HOW CAN PARENTS HELP? Encourage and support your child and contact the classroom teacher to
discuss any questions or concerns.

   1. CALL THE SCHOOL IF YOUR SON OR DAUGHTER IS GOING TO BE ABSENT OR SEND A NOTE
      EXPLAINING THE ABSENCE ON THE DAY HE/SHE RETURNS TO SCHOOL.

   2. Permit absence only when necessary and only for a "legitimate" reason as described on page 11.
      Question your child about assignment due dates and tests to be written before permitting an absence.

   3. Discourage your child from working long hours at a part-time job. Except in emergencies, students
      should not request to miss school in order to work.

   4. Make sure that the school has your correct phone number and a number at work where you can be
      reached.

   5. Please schedule appointments (dental, medical, personal business) outside of school hours, or on the
      165 days of the year when school is not in session if at all possible.

   6. Make vacation plans in accordance with the school calendar. Students on vacation during school time
      miss a great amount of work.

   7. Requests to miss school to work must have Board approval. A SAL application must be completed,
      including a Work Education Agreement, signed by all parties, and approved by the Board before any
      student is permitted to miss school to work. All SAL applications must be completed through the Vice-
      Principal. Students will not be permitted to work until the SAL has been approved by the Board. It may
      take a few weeks, so planning ahead is recommended.

FEES FOR DAMAGED or LOST MATERIAL
The principal may charge fees for the replacement or repair of textbooks, library material, or other
loaned materials (e.g., equipment), if said loaned material is not returned as required or is returned in
damaged condition.

The fee may not exceed the replacement or repair cost, as appropriate.

INFORMATION on STUDENT FEES
There will be no fees or cost charged to students to participate in the regular day school program. Fees may
be charged where the student chooses to upgrade the material or where purchase of material is optional.
Students enrolled in Grand Erie District School Board schools can expect to be provided with the basic
classroom learning resources required to complete the course expectations. It is recognized there may be
optional resources that students may purchase to enhance their program: field trips, workbooks, upgrading
materials in courses such as construction technology and visual arts. Students may choose enhanced
program options where fees are required.

                                                  Page 17 of 24
Students are expected to come to school ready and willing to participate actively in their own learning. To that
end, students should bring materials for their own personal school work. Teachers will communicate the basic
materials needed to complete learning tasks in each class such as pencils, pens, pencil crayons, markers,
erasers, rulers, calculators, etc.

Students are encouraged to pay the Student Activity Fee ($30). The activity fee includes but is not limited to
access to the co-instructional program (e.g. sports, dances and other school activities). Students involved in
co-instructional teams, groups and clubs will be made aware of any additional fund-raising obligations or
participation fees prior to making a commitment to participate.

GUIDANCE
The Guidance Counsellor offers a variety of services to students and parents:

    •    Individual counselling about courses, careers and personal matters;
    •    Group presentations about careers and future education;
    •    Printed information, videos and computer programs about jobs, apprenticeships, co-op, colleges,
         universities, enrichment, exchanges, and other opportunities;
    •    An award winning website at www.mypathway.ca about careers and future opportunities;
    •    Records of accumulated credits;
    •    Information about scholarships and financial aid for further education;
    •    Help in adjusting to Pauline Johnson Collegiate & Vocational School;
    •    Personal crisis counselling;
    •    Referrals to community agencies for help with particular problems;
    •    Referrals to the Board Social Worker or Child and Youth Worker for counselling with students and/or
         parents;
    •    Confidential referrals to an appropriate counsellor for information and counselling about physical,
         emotional and sexual abuse.

Although Guidance Counsellors try to see every student every year with regard to future plans, a student may
request an interview at any time rather than wait to be contacted.

SCHOLARSHIPS, BURSARIES AND AWARDS
All students are automatically eligible for subject awards. Bursaries and scholarships, on the other hand, must
be applied for and application forms may be obtained from the Guidance Office or from the PJCVS website.
Information regarding scholarships, bursaries and awards is available in the Guidance Office throughout the
school year and is accessible for students' reference.

SCHOOL SECURITY PROTOCOLS
LOCKDOWN
          "Lockdown" should only be used when there is a major incident or threat of school violence within the school, or in relation
to the school. During a lock down students and staff are directed to a secure room, doors locked, windows and curtains closed, and all
sight lines into rooms blocked.

HOLD AND SECURE
          "Hold and Secure" should be used when it is desirable to secure the school due to an ongoing situation outside and not
related to the school (e.g. a bank robbery occurs near a school but not on school property). In this situation, the school continues to
function normally, with the exterior doors being locked until such time as the situation near the school is resolved.

SHELTER IN PLACE
         "Shelter in Place" should be used for an environmental or weather related situation, where it is necessary to keep all
occupants within the school, to protect them from an external situation (e.g. chemical spills, blackouts, explosions or extreme weather
conditions).

                                                              Page 18 of 24
Pauline Johnson Library and Learning Commons
The Pauline Johnson Library Learning Commons is a valuable resource for all of your classes. It is a very
large and beautiful room set next to the PJ courtyard. Please read the following to acquaint yourself with the
library, resources, and friendly staff. We hope to have you develop your research and information
management skills.

STAFF
         ☺    Ms. Tice is our Teacher-Librarian
         ☺    Ms. Tenny is our Library Technician (mornings)

RESOURCES.
      Destiny Catalogue: http://destiny.granderie.ca/
            eBooks: Overdrive link via Destiny catalogue

HOURS OF OPERATION
              o 8:00 am TO 3:00 pm
              o Homework Help: from 3:00 pm to 4:10 pm Monday to Thursday in the library.

TIME OF LOAN
                    o   Books & graphic novels – 3 weeks
                    o   Magazines – 1 week

BORROWING BOOKS(paper or online via Overdrive)
      1. Find book that you want-Bring the book to the desk/Present your student card/or name
      2. Online via Overdrive http://destiny.granderie.ca/ log in with PJ log in and password, find a book, check it out

BORROWING MAGAZINES
      • Only back issues can be signed out

OVERDUES
        o       Please return or renew all library materials by their due dates.
        o       Reminder notices are sent via your homeroom teacher.
        o       You may not borrow library materials until outstanding items are returned/or paid for.

COMPUTER WORKSTATIONS AND THE INTERNET
        o Workstations are for school work only
        o You must complete a student use agreement to use a workstation.
        o Use your own login (see library staff if you need help)
        o Please print out only what you absolutely need (charges levied for wasted paper)

LIBRARY ETIQUETTE
         o Remember that the library is an area for learning.
         o Respect other students' need for a quiet work area (you may be asked to leave) .
         o Be tidy: Return books to shelves or librarians.
                  Push in chairs.
                  No food or drink in the library (except bottled water).
                  Please throw out all garbage.

                                                       Page 19 of 24
Graduation Requirement: 40 HOURS of COMMUNITY INVOLVEMENT
All secondary students in the province of Ontario are required to complete a minimum of 40 hours of
community service in order to graduate. The following is a list of eligible and ineligible activities:

ELIGIBLE Community Involvement Activities
An event/activity/program:
Designed to be of benefit to the community
To support not-for-profit agencies, institutions or foundations
Structured to promote tutoring, mentoring, visiting, coaching whose purpose is to assist others
That supports work of a global nature
That promotes environmental awareness
That promotes and contributes to the health and wellbeing of any group, including school-based
activities
Affiliated with a club, religious organization, arts or cultural association, or political organization that
seeks to make a positive contribution in the community

INELIGIBLE Community Involvement Activities
The Ministry of Education and Training's list of INELIGIBLE activities include:
Activities that displace paid workers
Activities where you are normally paid (ie. Babysitting)
'Take Our Kids to Work Day'
Experiential learning (ie. Job shadow, work experience, cooperative education)
Required activities of a course where you earn a credit
Playing on school sports team
Regular family responsibilities (ie. Chores)
Court ordered community service programs, alternative measure programs or any diversionary
program that uses community service
Activities involving the operation of a vehicle, power tools or scaffolding
Activities where you might administer medication or medical procedure
Any student under 16 involved in a logging environment
Any student under 15 involved in a factory environment
Any student under 14 involved in any working environment (except health and residential care
environments)
Involves handling of substances classed as "designated substances" under the OHSA
Requires the knowledge of a tradesperson whose trade is regulated by the provincial government.
Activities involving banking, securities or other valuables
Activities that take place during time allotted for instructional program on a school day

INELIGIBLE Activities as noted by the Grand Erie District School Board
In addition to those that the Ministry has listed INELIGIBLE, the following are also included:
Any activity that provides direct financial revenue or gain to the student or to the student's immediate
family
Any association with an organization or an organizational activity that does not comply with the
policies, procedures and regulations of both the Ministry of Education, Human Rights Legislation, and
the Grand Erie District School Board
An activity that takes place during the time allotted for the instructional program on a school day.
However, an activity that takes place during the student's lunch break or 'spare' period is permissible.

                                                 Page 20 of 24
SCHOOL CALENDAR DATES 2018-2019
                   First Day of Classes   September 4, 2018
                          Grade 9 BBQ     September 4, 2018             NOON
             Photo Day & School Fees      September 5, 2018
                                PD Day    September 14, 2018
        Grade 9 MEET the TEACHER          September 19, 2018            5:00 – 7:00 pm
                     Grade 9 FUN Day      September 21, 2018
                                PD Day    October 2, 2018
                 Thanksgiving Holiday     October 8, 2018
                     Photo Retake Day     October 9, 2018
           Semester 1 Progress Reports    October 10, 2018
                     Awards Assembly      October 17, 2018               5:30 – 6:30 pm
             Parent-Teacher Interviews    October 17, 2018               6:45 – 8:30 pm
                      Halloween Dance     October 31, 2018               12:30 - 2:30 pm
                 Graduation Ceremony      November 1, 2018
         Take Your Kids To Work Day       November 7, 2018
                     Grade 8 Tour Day     November 7, 2018
               Term 1 (Sem 1) ENDS        November 7, 2018
             Term 2 (Sem 1) BEGINS        November 8, 2018
          Remembrance Day Assembly        November 9, 2018
                 Grade 8 Colour Night     November 14, 2018               6:00 – 8:00 pm
                                PD Day    November 16, 2018
                    Mid-Term Reports      November 15 – 19, 2018
            Winter Semi-Formal Dance      November 30, 2018
                         Grad Breakfast   December 19, 2018
  Christmas Dinner for staff & students   December 19, 2018
Christmas Assembly/Winter Celebration     December 21, 2018
      Christmas Holidays/Winter Break     December 24 – January 4, 2019
                  Grade 8 Open House      January 16, 2019 (6 pm – Enrichment) (6:30 pm – regular)
                  EQAO Grade 9 Math       January 17-18, 2018
                       Locker Cleanout    January 23, 2019 (students keep locker)
                Semester 1 Exam Days      January 24 – January 30, 2019
                               PD Days    January 31 – February 1, 2019
                    Semester 2 Begins     February 4, 2019
Report Cards Semester 1 – carried home    February 4-8, 2019
      Grade 10 Pathways/Options Night     February 12, 2019                7:00 – 8:00 pm
                   Family Day Holiday     February 18, 2019
             Immunization Clinic at PJ    February 27, 2019
                           Grad Photos    March 4-8, 2019
           Semester 2 Progress Reports    March 6, 2019
                          March Break     March 11-15, 2019
             Parent-Teacher Interviews    March 20, 2019                   6:00 – 8:00 pm
                OSSLT (Literacy Test)     March 27, 2019
                                PD Day    April 12, 2019
               Term 1 (Sem 2) ENDS        April 17, 2019
             Term 2 (Sem 2) BEGINS        April 18, 2019
                       Easter Weekend     April 19-22, 2019
                  Eco-club Earth Week     April 22-26, 2019
                     Mid-term Reports     April 25 – May 1, 2019
                           Victoria Day   May 20, 2019
                           Fete de Folk   May 24 and 25, 2019
                             Fitnic Day   May 28, 2019
               E3 Program Canoe Trip      June 3-6, 2019
                     Grad Mystery Bus     June 7, 2019
                  EQAO Grade 9 Math       June 13-14, 2019
                       Athletic Banquet   June 13, 2019
                                  Prom    June 14, 2019
                Recognition Assembly      June 19, 2019
                Semester 2 Exam Days      June 20-26, 2019
                                PD Day    June 28, 2019
Report Cards Semester 2 – mailed home     July 2 to 10, 2019

                                    Page 22 of 24
Hospitality

              Page 23 of 24