Environmental Protection in the Aurubis Group
If your browser does not support JavaScript, please read the page content below:
Environmental Protection in the Aurubis Group
Environmental Protection in the Aurubis Group and Updated Aurubis AG Environmental Statement 2018 Hamburg and Lünen Sites
Table of Contents Foreword 3 Company Profile and Business Model 4 Our Environmental Policy – Guidelines on Environmental Protection 7 Environmental Protection in the Aurubis Group 8 Energy and Climate Protection 15 Environmental Protection – Facts and Figures 19 Updated Aurubis AG Environmental Statement 2018 22 Hamburg Site Updated Aurubis AG Environmental Statement 2018 54 Lünen Site Appendix 75 2 Aurubis AG · Environmental Protection in the Aurubis Group
At the end of 2017, Aurubis AG presented its company strategy for the coming years. With this strategy, we want to expand our position as a leading global provider of non-ferrous metals. The strategy is based on the three areas of Growth, Efficiency, and Responsibility. All three areas affect our environment, either directly or indirectly: Aurubis' metals play a key role when it comes to renewable energies and e-mobility. An electric car contains up to four times more copper than a vehicle with a conventional combustion engine, and connecting an offshore wind turbine to our energy grid requires up to 30 t of "red gold" – to name just two examples.
Other metals that are part of our product portfolio are also crucial for the development of e-mobility. Nickel is necessary to manufacture batteries, for instance. In this way, Aurubis actively contributes to the progress of technologies of the future, which ultimately reduce CO2 emissions around the world and thus benefit the environment.
Efficiency, on the other hand, means not only optimizing processes and curbing costs. Another significant aspect is the rational and therefore environmentally sound use of scarce resources. Aurubis needs a great deal of energy to manufacture its products. However, we continuously work on reducing the energy required for production. We are already one of the leading producers in the world when it comes to issues of energy efficiency. We often embark on entirely new paths in the process: For instance, the possibilities to improve efficiency at our Hamburg plant have been largely exhausted with the technologies currently available.
This is why we are currently implementing a project that contributes to the efficient use of resources beyond the plant boundaries.
Starting in late summer 2018, we will separate waste heat that is created in a sub-process of copper recovery. This heat will be used to supply the eastern part of the Hamburg district HafenCity with CO2-free district heating. In the future, this will prevent 20,000 t of CO2 emissions annually and, at the same time, generate earnings for our company with the marketing of district heating. We are also implementing this project because we are aware of our responsibility. This is the third pillar of our strategy. With our business activities, we assume responsibility for the sustainable use of all resources and responsibility towards the people who work with us and for us, as well as towards our business partners, shareholders, and everyone else that drives Aurubis' activities forward with us day after day.
This responsibility also includes a conscientious approach to our environment. In this report, we present our environmental activities over the past 12 months in detail. We are proud of what we have achieved thus far, but we will tirelessly continue making our contribution to a better environment into the future as well – because an intact environment is essential for the sustainable existence of our company. We hope you enjoy reading our Environmental Statement. Sincerely, Jürgen Schachler Rainer Verhoeven Executive Board Chairman Chief Financial Officer Dear readers, 3 Foreword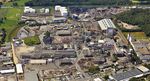 Company Profile and Business Model The Aurubis Group Aurubis AG is a leading worldwide provider of non-ferrous metals and the largest copper recycler worldwide.
The company processes complex metal concentrates, scrap metals, and metal-bearing recycling materials into metals of the highest quality. Its main area of expertise is the processing and optimal utilization of concentrates and recycling raw materials with complex qualities. Aurubis produces more than 1 million t of copper cathodes annually and from them a variety of copper products such as wire rod, continuous cast shapes, rolled products, and strip, as well as specialty wire and profiles made of copper and copper alloys. Precious metals, selenium, lead, nickel, and a number of other products such as sulfuric acid and iron silicate also belong to the product portfolio.
The company's headquarters, which is also home to key production facilities, is located in Hamburg, Germany. Aurubis has about 6,500 employees, production sites in Europe and the US, and an extensive service and distribution system in Europe, Asia, and North America. Aurubis AG was founded in 1866 in Hamburg under the name Norddeutsche Affinerie AG. Following numerous changes in the ownership structure, the company went public in 1998. The Annual General Meeting adopted a resolution to change the name to Aurubis on February 26, 2009. Aurubis shares are part of the Prime Standard Segment of the German Stock Exchange and are listed in the MDAX, the Global Challenges Index (GCX), and the STOXX Europe 600.
Business Model and Group Structure The Aurubis Group's business model links the production of copper and other non-ferrous metals with the processing of copper. The company purchases the necessary raw materials, as it doesn't have its own mines or stakes in mines. Aurubis primarily processes copper concentrates that are mined from ores and sourced on the global market. The processing of purchased intermediates, copper scrap, and other metal-bearing recycling materials plays an important role as well.
The product portfolio mainly comprises standard and specialty products made of copper and copper alloys.
These include copper cathodes, the product format traded on the international metal exchanges. They are the starting product for fabricating additional copper products, but they can also be sold directly. Aurubis processes copper into continuous cast copper wire rod, shapes, rolled products, strip, specialty wire, and profiles. 4 Aurubis AG · Environmental Protection in the Aurubis Group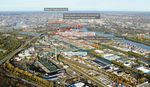 Fig. 1.1: The life cycle of our products Concentrates Scrap/ intermediates Scrap collectors Consumers Processors and end users Closing the loop Smelting and refining process Further processing Continuous cast shapes Wire rod Flat rolled products Specialized applications for minor metals Metals for progress Copper cathodes Nickel sulfate Selenium Sulfuric acid 28 Ni 34 Se 46 Pd 45 Rh 47 Ag 82 Pb 79 Au 75 Re 78 Pt 52 Te 50 Sn 5 Company Profile and Business Model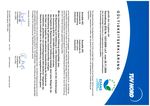 Corporate Functions » Commercial » Corporate Development » Energy & Climate Affairs » External Affairs » Finance » Research and Development » Health and Safety » Human Resources » IT » Investor Relations » Communication » Legal Affairs/Corporate Governance » Operations » Risk Management » Technology » Environmental Protection » Corp.
Procurement & Logistics, etc. Fig. 1.2: Our new organizational structure Dr. Thomas Bünger, Head of Operations: »It is important to us to make the environmental performance of Aurubis and its products measurable in order to uncover possible optimizations and to advance our modern multi-metal production.« Market (suppliers) Market (customers) Market (legal conditions) Commercial Raw Material Purchasing & Production Planning Operations Metals TECHNOLOGY Operations Rod & Shapes Commercial Sales Planning, Marketing & Sales, Customer Service Market (competition & opportunities) CORPORATE DEVELOPMENT 6 Aurubis AG · Environmental Protection in the Aurubis Group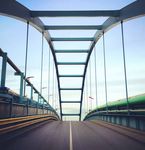 Our Environmental Policy – Company Guidelines on Environmental Protection In order to ensure that our environmental protection standards are safeguarded throughout the Group and continuously optimized, the following principles were established in our company guidelines: »
The continuous improvement of water pollution control, soil conservation, and immission control are key aims of environmental protection. »
For reasons of accountability, environmental and climate protection should be developed in such a way as to conserve natural resources and avoid or minimize strain on the environment and our employees.
Issues of environmental protection should be taken into account equally in the planning and development of new products and production processes. »
Processed raw materials and intermediate products should be brought into the economic cycle as completely as possible, and unavoidable waste should be properly recycled or harmlessly disposed of. Raw material suppliers are advised on issues related to environmental protection if needed. »
Essential precautions to avoid accidents and operational disruptions are in place to prevent or minimize environmental hazards for our employees and neighbors, as well as effects on the environment.
Our employees' sense of responsibility in environmental protection should be strengthened and objective, open, and respectful dialogue should take place with them, the relevant authorities, and the public. »
Our customers are appropriately informed about the features of our products and necessary safety measures and are advised on questions related to product disposal. »
Contractors working for us must be selected, informed, and advised in such a way as to ensure that laws and our environmental protection standards are observed. Compliance with legal regulations is the basis and minimum standard of our activities.
7 Our environmental policy – Company guidelines on environmental protection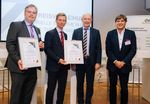 Environmental Protection in the Aurubis Group Strategy Environmental protection, resource efficiency, and climate protection have been components of our company culture for many years. They are some of the key topics of the Aurubis strategy and are established in our company guidelines. At Aurubis, production is carried out using state-of-the-art, energy-efficient plant technologies with very high environmental standards in order to conserve natural resources and to maintain a clean environment for future generations.
We pursue this standard at all of the production sites in the Group and across all of our business processes. We develop innovative and energyefficient plant technologies in environmental protection that set new benchmarks worldwide and form the basis for establishing best available technologies (BAT) at European level. This allows us to minimize impacts on people and the environment. In the spirit of resource protection, nearly all raw materials are converted into marketable products, and waste is effectively avoided and – wherever possible – recycled.
With our new Aurubis strategy, we have developed a clear compass that directs the path to our Vision 2025. With our mission "Responsibly creating value from raw materials – metals for an innovative world," we make a significant contribution to society. Metals are necessary for technical progress and a high standard of living. Rising demand worldwide is met with limited resources, however. Metal recycling is therefore an important source of raw materials – especially for a country like Germany that lacks natural resources. It makes an important contribution to supply security and to environmental and resource protection.
With our multi-metal recycling, we are ensuring that the material cycle for copper and other metals is closed. It is becoming more and more important to recycle products after their life cycle is over. In the process, valuable raw materials are used efficiently, resources are conserved, and environmental pollution is avoided. We at Aurubis have created an internal function for this, as well: Customer Scrap Solutions unites copper product sales and the sourcing of recycling raw materials. In this way, customers become suppliers at the same time.
Aurubis assumes responsibility for environmental and climate protection Our strategy and our targets are established in the company guidelines and corporate policy on environmental protection; these are binding throughout the Group. The guidelines define areas of activity and responsibility, specify information and reporting requirements, and establish the duties of Corporate Environmental Protection, as well as cooperation with the local environmental protection officers and the managing directors/plant managers. This ensures a uniform approach to environmental protection within the Group and in terms of public image.
The Group headquarters support the sites with expertise and technology transfer. All of this makes an important contribution to implementing our new Group strategy in environmental protection. Compliance with legal regulations is the basis and minimum standard of our activities. The regulations that are significant for our production include in particular the German Federal Immission Control Act, the Closed Cycle and Waste Management Act, the Water Management Act, and the European chemical regulation, REACH. Targets and Challenges We have set Group-wide targets in environmental protection and defined concrete targets for the individual sites.
The effectiveness of these targets and measures is reviewed continuously. Environmental management systems (especially in accordance with ISO 14001 and EMAS) 8 Aurubis AG · Environmental Protection in the Aurubis Group
Dr. Karin Hinrichs-Petersen, Head of Corporate Environmental Protection: »We ensure our leading position in environmental protection by learning and improving continuously. Together with the sites, we therefore create the basis for environmentally sound production in the Aurubis Group and for future growth processes.«« (From l. to r.): Orhan Cekel, Dr. Karin Hinrichs-Petersen, Dr. Jörn Mühlenfeld, Jan Drzymalla, Daniela Cholakova, Nicole Hennings, Laura Robert (not pictured) support their implementation. Goals are recorded, deviations are evaluated, and corrective measures are initiated and monitored for their effectiveness.
Moreover, energy management systems in accordance with ISO 50001 have been implemented and certified at several sites. An annual external audit offers us the opportunity to have the successful environmental protection measures confirmed by an independent third party and to recognize additional potential for improvement. In the future as well, we will work consistently to become even cleaner, more efficient, and more sustainable.
To prepare ourselves for future developments, we regularly evaluate opportunities and risks that the company faces. When we see opportunities, we use them by implementing projects. One example is the project Future Complex Metallurgy currently under way, which will make an important contribution to the efficient use of resources. Risk management exists to prevent environmental damages, non-compliance, and unexpected costs. Thus, environmental risks are investigated regularly and minimized by establishing precautionary measures.
Successes The emission reduction targets set for 2018 were already achieved during the past year and, in some cases, significantly exceeded.
Specific dust emissions for primary and secondary copper production were reduced by 22% compared to 2012 (target: 10%). Similarly, SO2 emissions were reduced by 13 % in the same period under review (target: 8%). Consequently, when compared internationally, the Group is a forerunner in reducing specific sulfur dioxide emissions. Environmental Protection in the Aurubis Group 9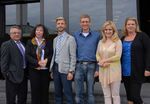 We have also made significant improvements in water pollution control. We have reduced metal emissions to water in copper production processes from 2.2 to 1.0 g per ton of copper output since 2012. This is a decline of 56% (target: 10%). We were only able to achieve these successes with continuous investments: We have invested over € 560 million in measures to improve environmental protection in copper production since 2000. As an energy-intensive company, Aurubis feels especially committed to climate protection. We therefore invest in energy-efficient plant technologies at all sites, carry out measures to save additional energy, and implement projects such as the use of waste heat for heating purposes.
This long-term involvement has been successful: We have considerably reduced our specific CO2 emissions at the sites.
The following are examples of measures that have strongly contributed to ongoing improvements in environmental protection: Waste Air Water Soil Noise Climate protection Nature conservation & biodiversity Fig. 1.3: Our environmental targets until 2018 Air »
Target: Reducing dust emissions in copper production by 10% compared to 2012 ›
Example: Reduction of fugitive emissions in the KRS area in Lünen Water »
Target: Reducing metal emissions to water in copper production by about 10% compared to 2012 ›
Example: Optimizing the new rainwater treatment system in Lünen Soil »
Target: Reducing input of harmful substances into soil and groundwater ›
Example: Further paving of plant premises in Lünen Waste »
Target: Increasing the recycling rates ›
Example: Stronger marketing of fayalite in Pirdop (BG) Noise »
Target: Reducing noise emissions, especially as part of new technical projects Nature conservation & biodiversity »
Target: Improvement of nature protection at the production sites ›
Example: Participation in the NABU project UnternehmensNatur in Hamburg Climate protection »
Target: Reducing CO2 emissions by 100,000 t of CO2 through energy efficiency projects and heat recovery projects ›
Example: Use of industrial waste heat for district heating in Hamburg 10 Aurubis AG · Environmental Protection in the Aurubis Group
Our project to utilize industrial waste heat from the Hamburg plant facilitates an energy-efficient heat supply for HafenCity (see also the "Energy and Climate Protection" section). »
The rainwater retention facility in Lünen was optimized to reduce consumption of city water further. The treated water is used in the Lünen plant. »
The adjustment of the slag handling process has started at the Bulgarian site in Pirdop. This project contributes to a further reduction in fugitive emissions. Dialogue with Interested Parties & Commitment We have determined and evaluated the interested parties that are relevant for Aurubis: Government authorities, non-governmental organizations, customers, and employees play an important role in particular. Aurubis continued to hold open dialogue with authorities, citizens, and other interested parties across the Group in the past year. This helps us understand the expectations and requirements that those around us place on us and to take them into account in our activities. In addition, we participated in various environmental projects: Together with the overarching European metal industry association Eurometaux and the European Copper Institute (ECI), for example, we are participating in the testing and development phase of the European Commission's Product Environmental Footprint (PEF), which is currently drawing to a close. The goal of this collaboration is to develop and test the methods for determining the environmental footprint. On this basis, the European Commission is striving to create a single market for "environmentally friendly products" and "environmentally friendly organizations." In addition, we are participating with 22 national and international partners in the European research project FORCE – Cities Cooperating for Circular Economy. The goal of the project is to develop new concepts for waste avoidance and treatment for the material streams plastics, biomass, used electrical equipment, and wood. As a multi-metal recycler, Aurubis supports the project with its expertise for the purpose of improving the recycling of strategic metals (e.g., copper, gold, silver, and lead) through the best possible collection and dismantling system for waste electrical and electronic equipment.
In Hamburg, we have been a member of the Environmental Partnership since 2003, and a member of the Partnership for Air Quality and Low-Emission Mobility, which is coordinated by the city of Hamburg. The goal of the latter partnership is to reduce nitrogen dioxide emissions, which are caused by transport in particular. For this purpose, we also participated in the German model project Mobil.Pro. Fit® in collaboration with the environmental organization B.A.U.M. e.V. The goal of the project is to develop a sustainable and climate-friendly mobility concept. Biodiversity Aurubis is actively involved in creating and maintaining good conditions for species conservation and biodiversity in its plants and their surroundings.
Protecting biodiversity is one of our environmental targets. Wherever possible, we maintain or expand green areas on our plant grounds. For instance, we take part in the Hamburg initiative UnternehmensNatur to promote biodiversity on the plant premises. Due to long-time industrial use, soil contamination typical for industrial areas can appear on our plant premises, which we prevent from mobilizing and spreading with technical measures. If additional areas on our plant premises are used, we choose those that naturally have limited biodiversity.
Environmental Protection in the Aurubis Group 11
Governmental authorities also inspect the aspect of biodiversity as part of authorization procedures with environmental compatibility tests. If any impacts on biodiversity were expected, corrective measures were imposed as necessary, which Aurubis then implemented. Furthermore, we conserve the habitats of animals and plants in the areas surrounding our sites with our extensive water treatment, air emission reduction, and waste treatment methods. Our raw material, copper concentrate – Responsibility in the supply chain Our raw material for primary copper production, copper concentrate, is mainly extracted on site at mines, where ores with about 0.3% to 3% copper content are concentrated to an average copper content of 22–30% to reduce transport volumes.
Our primary concentrate suppliers are the mining companies Vale, Teck, Antofagasta, and Newmont Mining. These global mining companies have committed themselves to a sustainable corporate policy and to releasing environmental reports, which can be found on the companies' websites. Responsibility in the supply chain is one of the relevant topics of the Aurubis Sustainability Strategy. In addition to the Group-wide guidelines to avoid raw materials for gold manufacturing from conflict zones (Gold Supply Policy), Aurubis introduced a uniform IT-based screening system for business partners in the supply chain in 2013.
The screening system is used to review the identity and integrity of Aurubis AG's business partners before entering into contracts. Business Partner Screening is based on a software and relies on multiple steps. The plan is to implement it across the Group. The specifically configured software creates a risk profile after the department making the purchase has entered relevant information. In the case of increased risk, the Compliance and Sustainability Departments carry out an expanded review according to appropriate criteria, using business and risk databases, among others. Based on the corresponding recommendations, management decides on possible contracts or restrictions.
Since close communication with our suppliers is part of our company policy, visits with primarily business objectives take place regularly. At the same time, however, our raw material purchasers also observe the criteria that are relevant for the screening process and/or the corresponding results.
Certificate for Conflict-Free Gold We already gained initial experience with supplier screening for precious metals in 2013. A review of the sources of precious-metal-bearing and particularly gold-bearing raw materials concluded that Aurubis does not extract any conflict-affected gold-bearing raw materials. The use of the screening program resulted from the Gold Supply Policy, which was developed in the same year. This policy is oriented to the requirements of the Gold Guidance of the London Bullion Market Association (LBMA) and is based on the OECD Due Diligence Guidance for conflict minerals, as well as the provisions of the UN Global Compact.
Since 2013, Aurubis' gold production has been continuously certified as conflict-free according to the gold guidance standards of the London Bullion Market Association (LBMA), and the past fiscal year is no exception. Business Partner Screening is continuously developed and adjusted to changes in requirements.
Environmental Management Organization The head of the Operations division, Dr. Thomas Bünger, and the Head of Corporate Environmental Protection, Dr. Karin Hinrichs-Petersen, are responsible for the strategic positioning of environmental protection in the Group. Environmental officers oversee the environmental protection duties at the individual sites under the technical supervision of Corporate Environmental Protection management. 12 Aurubis AG · Environmental Protection in the Aurubis Group
With the involvement of employees, Plant Managers, Managing Directors, and the Executive Board, uniform environmental protection standards were developed, established with corporate guidelines, and implemented across the Group as part of the environmental management systems (ISO 14001 or EMAS).
An integrated management system (IMS) was developed for Aurubis AG for the areas of environment, quality, and energy. It was certified in its entirety for the first time in 2017. The IMS utilizes synergies, harmonizes process, and improves environmental, quality, and energy management. Furthermore, we determine key environmental protection factors, which are uniform within the Group and are reviewed and certified by external auditors annually. Environmental discussions take place across the Group and employees are trained on environmentally relevant topics regularly.
Emergency plans or alarm and danger prevention plans have been established for emergencies and accidents. These measures ensure that environmental impacts are effectively avoided and that employees and the community are protected. We carry out training sessions and emergency drills regularly, documenting and evaluating the procedures. Emergency plans are developed in coordination with the responsible authorities. The corporate environmental protection guidelines also include the tasks to implement the European chemical regulation, REACH. Supported by the Aurubis Operating System (AOS) introduced in 2017, production processes are systematically analyzed and continuously optimized with environmental aspects in mind.
The environmental management system therefore ensures that, in addition to production targets, environmental protection targets can also be achieved and development opportunities can be utilized. Fig. 1.4: Corporate Environmental Protection organizational chart Head of Operations Dr. Thomas Bünger Plant Managers/Managing Directors at the sites Head of Corporate Environmental Protection Dr. Karin Hinrichs-Petersen Environmental Officers at the sites Environmental Protection in the Aurubis Group 13
Environmental management system Implementing standards by means of Environmental management Formulating standards by means of ISO 14001 EMAS ISO 14001 EMAS Legal evironmental requirements and standards Group environmental policy Environmental inspection Planning (environmental targets/measures) Correction, adjustment Management handbook Process and operating instructions Process descriptions Implementation (e.g., process changes or training) Monitoring (e.g., environmental audits) Publishing the environmental performance Standort EMAS ISO 14001 ISO 50001 ISO 9001 TS 16949 EfbV Hamburg, headquarters (DE) x x x x Lünen (DE) Pirdop (BG) x x Olen (BE) x x Fehrbellin, CABLO (DE) x x x x Nersingen, Strass, CABLO (DE) x x x x Hamburg, E.R.N.
(DE) x x x x Buffalo (USA) x x Pori (FI) x x Avellino (IT) x x Zutphen (NL) x x x Stolberg (DE) x x x Emmerich, Deutsche Giessdraht (DE) x x x Stolberg, Schwermetall (DE) x x x x Röthenbach, RETORTE (DE) x Hamburg, Peute Baustoff (DE) x1 Fig. 1.6: Certifications by site EMAS: system with guidelines for environmental management systems and environmental audits ISO 14001: standard for environmental management system guidelines EN ISO 50001: standard for energy management system guidelines EN ISO 9001: standard for quality management system guidelines TS 16949: standard for quality management system guidelines for the automotive industry, based on ISO 9001 EfbV: Waste Management Company ordinance (certificate in DE) 1 For the sale of iron silicate granules used to produce blasting abrasives Fig.
1.5: Environmental management in the Aurubis Group 14 Aurubis AG · Environmental Protection in the Aurubis Group
The individual production steps in the Aurubis value chain are complex and very energy-intensive overall. For us, the effective and efficient use of energy is an issue of ecological and economic responsibility. As a result, all of our sites utilize energy as sparingly as possible. Increasing productivity and efficiency is part of our everyday work at Aurubis. The Energy & Climate Affairs Department oversees the corresponding coordination of the measures across the Group. In order to control energy consumption optimally and identify additional energy savings potential, the main German sites are certified in accordance with DIN EN ISO 50001.
Energy aspects and consumers are determined and assessed to derive a variety of suitable steps that lead to effective energy use and a continuous reduction in energy consumption. Existing measurement systems record energy consumption and verify energy savings. Energy & Climate Affairs coordinates the Group-wide development of the energy management and monitoring systems. In this way, they provide for a uniform approach where this makes sense and facilitate the exchange of expertise regarding best practice examples, e.g., in the form of an internal energy efficiency network. Furthermore, since 2015 Aurubis has actively taken part in energy efficiency networks as part of an initiative of German government and business, entering into a moderated dialogue on energy efficiency projects and potential with other companies beyond Aurubis' plant and company boundaries.
The development and implementation of the Group-wide energy strategy is the central responsibility of the head of Corporate Energy & Climate Affairs, who reports directly to the Executive Board. In addition to large projects to enhance energy efficiency – such as the steam turbines used to produce electricity from process waste heat at the Hamburg, Lünen, and Pirdop sites – energy-conscious conduct and the participation of all employees are called for in particular. In order to raise awareness of these issues among employees, an Energy Day was organized at the Hamburg plant, for example. Moreover, energy training sessions also take place regularly.
Aurubis holds a leading position in energy efficiency. However, as we increase productivity and efficiency, we are also reaching our technical limits. Efficiency enhancements that have already been achieved don't serve as a blueprint for future development because the more steps that have already been taken in energy efficiency, the more difficult it is to optimize energy demand further. Because there are technological limits to reducing energy consumption and emissions, a continued high level of investment leads to only marginal improvements compared to past years.
Energy consumption is the main source of CO2 emissions in the Aurubis Group. The biggest CO2 emitters in the Group are the German sites in Hamburg and Lünen. Currently, Aurubis systematically records the direct CO2 emissions at the sites, as well as the energy-related indirect emissions, for example, from purchased electricity. Energy & Climate Protection 15 Energy & Climate Protection
Environmental protection already accounts for a large proportion of energy consumption at Aurubis, as the rising use of complex recycling raw materials with comparatively low copper content requires a higher amount of energy.
However, since materials other than copper are also recovered, primary energy demand is decreasing steadily when the total input is considered. We therefore work to harmonize environmental protection, resource conservation, and energy efficiency optimally across the raw material spectrum.
Fig. 1.8: CO2 emissions from fuels in Aurubis Group copper production CO2 emissions in t/t of copper output Fig. 1.7: Aurubis Group CO2 emissions – estimated CO2 emissions in t/t of copper output 2000 2001 2002 2003 2004 2005 2006 2007 2008 2009 2010 2011 2012 2013 2014 2015 2016 2017 0.32 0.25 0.26 0.25 0.24 0.23 0.21 0.21 0.21 0.20 0.22 0.21 0.21 0.20 0.20 0.21 0.22 0.19 -40% Aurubis reports the emissions produced as a direct result of burning fuels in its own facilities (Scope 1) and emissions related to purchased energy, for example, electricity (Scope 2). Furthermore, an estimate of the emissions caused by the services provided by third parties, such as transport, and purchased preliminary services is created with partially aggregated data (Scope 3).
15 %
Scope 1 Direct Energy 35 %
Scope 2 Purchased Energy (location-based) 50 %
Scope 3 Company & Supply Chain Activities We are participating in NEW 4.0 to identify potential for electricity flexibility for our plants. This large-scale project – funded by the German Federal Ministry for Economic Affairs and Energy – brings together more than 50 partners in the German federal states of Hamburg and Schleswig-Holstein. "NEW" stands for "Norddeutsche EnergieWende" (Northern German Energy Revolution) and the "4.0" indicates the threshold to the fourth industrial revolution, i.e., the digitalization of industry, in which the intelligent networking of systems – including with regard to the energy revolution – is playing an increasingly decisive role.
16 Aurubis AG · Environmental Protection in the Aurubis Group
Our Successes Best Newcomer Germany 2015 and Index Leader MDAX 2016: Aurubis In 2015 and 2016, Aurubis participated in the Carbon Disclosure Project (CDP) investor initiative. The CDP surveys companies about risks and opportunities related to the climate, as well as CO2 reduction potential. CDP awarded Aurubis the distinction of Best Newcomer in Germany in 2015. The sustainability strategy and the transparent presentation of Aurubis' approach to the opportunities and risks of climate change contributed to the good performance.
This distinction includes the copper products that contribute to increasing efficiency in applications, as well as the effective production processes, energy management, and investment in energy and CO2 efficiency optimizations. For Aurubis this award is proof of its innovation capacity and at the same time an incentive to keep up its efforts in CO2 reduction and energy and resource efficiency.
In 2016, Aurubis was added to the leadership category of the CDP Climate Change Index with a grade of "A-". Aurubis thus achieved the status "Index Leader MDAX" in the 2016 CDP climate reporting and was one of seven leading MDAX companies for that year. Energy Efficiency Award: award for the Lünen plant The efficient use of energy is an ecological and economic obligation for Aurubis. At the Lünen site, one of the innovative projects to increase energy efficiency ensures highly efficient and flexible electricity production. By using waste heat, e.g., converting it into electricity and using residual heat, the recycling center achieves the optimum energy recovery possible.
The installation produces about 23 million KWh of electricity (about 14 % of the site's energy needs, or the average energy demand of about 6,500 three-person households). It simultaneously prevents 14,000 t of CO2.
The energy efficiency initiative of the German Energy Agency classified the project as exemplary and awarded it the label Best Practice in Energy Efficiency in 2015. In addition, thanks to the project, Aurubis was nominated for the international Energy Efficiency Award 2015. This made Aurubis one of the 15 best applicants of the group of about 100. Our Flagship Project The city of Hamburg is striving to reduce its CO2 emissions by 40 % in 2020 compared to 1990 and by 80 % in 2050, as well as to make its district heating supply more climate-compatible in the medium term. The use and inclusion of industrial waste heat as part of the future heating concept in Hamburg is a clear objective of the local government's coalition agreement, the local citizens, and the German federal government.
In February 2017, Aurubis AG and enercity Contracting Nord GmbH signed a contract for the use of industrial waste heat for the energy supply in the Hamburg district HafenCity East in the presence of Hamburg's Environmental Senator Jens Kerstan. 17 Energy & Climate Protection
In the contract, the partners agree to use industrial waste heat from the Aurubis Hamburg plant to provide energy-efficient district heating to HafenCity East. Aurubis achieves this by extracting heat that is formed when sulfur dioxide – a by-product of copper smelting – is converted to sulfuric acid.
This industrial waste heat is nearly free of CO2, and utilizing it will prevent more than 20,000 t of CO2 emissions per year. "We could deliver significantly more district heating for the city of Hamburg and thus cut up to 140,000 t of CO2 each year," explained Jürgen Schachler, Aurubis Executive Board Chairman. "However, at the moment, the technical, financial, and contractual foundations haven't been established yet. We are very interested in a solution and are intensively working on one." Jürgen Schachler added, "It is important to Aurubis and to me personally that we do everything to ensure that our company works in a way that conserves resources.
According to our usual investment criteria, this project wouldn't be cost-effective for us." Nevertheless, the company has decided to pursue heat extraction, he explained. "However, it would be easier for us, and certainly other industrial companies, to opt for industrial heat extraction if corresponding incentives were established," the Aurubis CEO continued. "In the scope of emissions trading, we require certificates for each ton of CO2 that we emit, but we don't receive any compensation when we reduce CO2 emissions in households in this way." The district heating agreement is one of ten case examples for the project "Flagships of Energy-Efficient Waste Heat Use" started by the German Energy Agency (dena).
Fig. 1.9: dena distinction (from l. to r.:) Michael Niehus (enercity Contracting Nord GmbH), Christian Hein, Andreas Kuhlmann (German Energy Agency, dena), Ulf Gehrckens 18 Aurubis AG · Environmental Protection in the Aurubis Group
As in previous years, this year's Environmental Statement is based on internationally recognized guidelines and reporting standards, in particular those pursuant to the Global Reporting Intiative (GRI) and EMAS. Environmental Protection – Facts and Figures Fig. 1.10: Capital expenditure for environmental protection in Aurubis Group copper production in € million 33.3 83.4 30.7 10.4 11.7 10.0 23.1 38.4 19.6 27.5 81.5 29.6 27.4 51.6 34.4 15.2 16.1 17.9 ­ »
Since 2000, more than € 560 million has been invested in environmental protection measures in copper production.
2000 2001 2002 2003 2004 2005 2006 2007 2008 2009 2010 2011 2012 2013 2014 2015 2016 2017 Fig.
1.11: CO2 emissions from fuels in Aurubis Group copper production CO2 emissions in t/t of copper output At 0.19 t of CO2 per t of copper output, specific emissions from fuels in copper production are at a low level. Productrelated emissions have been reduced by 40% since 2000. 0.32 0.25 0.26 0.25 0.24 0.23 0.21 0.21 0.21 0.20 0.22 0.21 0.21 0.20 0.20 0.21 0.22 0.19 -40% 2000 2001 2002 2003 2004 2005 2006 2007 2008 2009 2010 2011 2012 2013 2014 2015 2016 2017 19 Environmental Protection – Facts and Figures
Fig. 1.12: Successful reduction of dust emissions in Aurubis Group copper production Dust emissions in g/t of copper output 1,291 1,350 861 316 211 205 248 209 90 82 80 89 72 52 55 55 60 56 2000 2001 2002 2003 2004 2005 2006 2007 2008 2009 2010 2011 2012 2013 2014 2015 2016 2017 -96% The dust emissions arising during copper production can contain metals and metal compounds. The consistent use of the best available plant techniques has led to a 96% decline in specific dust emissions in primary and secondary copper production since 2000.
One of the main focuses in the 1990s was the use of state-of-the-art filter technologies for all directed emission sources, such as chimneys.
Today, projects to reduce fugitive emissions have high priority. For example, fugitive emissions can arise in the areas of hall openings – such as gates, doors, or ridge turrets – and during material storage and handling. We have already achieved a great deal in reducing directed dust emissions with technical measures and have nearly exhausted the technical possibilities. Further developments related to non-directed emissions pose additional challenges for the future. It will be necessary to develop innovative technologies and break new technical ground.
Apart from copper, sulfur is one of the main components of the copper concentrates in use. The gaseous sulfur dioxide produced when concentrates are smelted is converted into sulfuric acid in the sulfuric acid plant using the modern double catalysis process. When compared internationally, Aurubis is a forerunner in reducing sulfur dioxide emissions: Emissions per ton of copper output have been reduced by 86 % since 2000. Fig. 1.13: Specific sulfur dioxide emissions in Aurubis Group primary copper production SO2 emissions in kg/t of copper output 2000 2001 2002 2003 2004 2005 2006 2007 2008 2009 2010 2011 2012 2013 2014 2015 2016 2017 34.8 35.4 19.4 10.6 7.3 8.0 7.6 8.1 6.0 6.8 6.7 5.5 5.6 5.6 4.7 5.1 5.1 4.9 -86% 20 Aurubis AG · Environmental Protection in the Aurubis Group
We use water for the production processes and for cooling purposes. The sparing use of water resources is one of our corporate environmental protection targets. Aurubis uses river water wherever possible to conserve the natural potable water resources. We have reduced our specific potable water consumption in copper production by a total of 40% since 2000. We achieved this reduction with more efficient facilities and the use of rainwater. Fig. 1.14: Specific potable water consumption in Aurubis Group copper production Potable water consumption in m³/t of copper output 1.4 1.2 1.3 0.9 0.8 0.8 0.8 0.7 0.8 0.8 0.8 0.8 0.8 0.9 0.8 0.9 0.8 0.8 2000 2001 2002 2003 2004 2005 2006 2007 2008 2009 2010 2011 2012 2013 2014 2015 2016 2017 -40% Apart from conserving water, treating wastewater and thus avoiding environmental pollution is one of our fundamental responsibilities in industrial environmental protection since water may contain metals after use.
We have reduced metal emissions to water in copper production processes from 7.2 to 1.0 g per t of copper output since 2000. This is a decline of 87%.
Fig. 1.15: Specific metal emissions to water in Aurubis Group copper production Metal emissions to water in g/t of copper output 2000 2001 2002 2003 2004 2005 2006 2007 2008 2009 2010 2011 2012 2013 2014 2015 2016 2017 7.2 5.2 5.9 6.3 5.2 4.7 4.9 5.6 3.6 3.2 4.6 2.9 2.2 1.8 1.3 1.0 1.1 1.0 -87% 21 Environmental Protection – Facts and Figures
Updated Aurubis AG Environmental Statement 2018 Hamburg Site Aurubis AG · Environmental Protection in the Aurubis Group 22
The largest Aurubis AG production site and the Group headquarters is located on the Elbe island Peute, only about four kilometers, as the crow flies, from Hamburg's city hall.
The plant was constructed in 1908 on an area of about 870,000 m² in Peute, an industrial inland harbor area in the Veddel district. Following reconstruction after World War II, the production facilities were continuously expanded and steadily modernized. Today, Aurubis AG's Hamburg site is one of the world's most state-of-the-art primary and secondary copper smelters and has an authorized production capacity of 450,000 t of copper cathodes each year. A total of 2,381 personnel are employed at the Hamburg site, including around 180 apprentices (as of December 31, 2017). The individual production sectors at Aurubis AG in Hamburg are divided into three plant areas (see Fig.
2.1). Plant North (RWN) is mainly comprised of the administrative building, the workshops, the secondary copper smelter, and precious metal production. Plant South includes the sludge decomposition plant, the cracking acid cleaning facility, the wastewater treatment facility, the concentrate delivery area, the chemical plants, and the casting lines in particular. The primary smelter sector includes the main primary copper production facilities: the RWO, the sulfuric acid production plants, and the tankhouse. This section also houses the rod plant.
Fig. 2.1: The main Aurubis plant in Hamburg – a downtown copper smelter 1 Continuous casting plant 2 Secondary copper smelter/precious metals 3 Rod plant 4 Tankhouse 5 Primary smelter (RWO) 23 Updated Aurubis AG Environmental Statement 2018, Hamburg Site
Aurubis is an integrated copper producer that operates copper production and processing facilities at the Hamburg site. The main raw materials for copper production are copper concentrates (processed copper ores) and recycling materials (including electrical and electronic scrap). In the primary copper smelter, copper anodes (with a copper content of about 99%) are produced from the primary raw material, copper concentrates, in multi-step pyrometallurgical processes.
The metals in recycling materials can be drawn out in each step of the existing processes. The sulfur in the primary and secondary raw materials is oxidized into sulfur dioxide and converted in the downstream double absorption contact acid plant into sulfuric acid and oleum, two marketable products that are primarily used in the fertilizer and chemical industries.
Copper cathodes with a copper content of over 99.99% are produced from the copper anodes in the copper tankhouse using electrochemical methods. The cathodes are used to manufacture copper intermediates (continuous cast rod, copper shapes, and copper powder). Non-ferrous metals such as copper are not used up but can be recycled as often as desired without a loss of quality, therefore fulfilling an important role in environmental and resource protection. Nearly all raw materials are converted into marketable products at Aurubis Hamburg (see Fig. 2.2).
Intermediates produced in pyrometallurgical and hydrometallurgical copper refining, such as flue dusts and slimes, are further treated in an electrothermal process, primarily in the secondary smelter's electric furnace.
The refining of the matrix metals copper and lead in subsequent pyroand hydrometallurgical processes (multi-metal production) serves to extract minor metals such as zinc, nickel, antimony, selenium, tellurium, and precious metals in metallic form or as metal compounds. Internal intermediates and purchased recycling materials rich in precious metals are processed to extract precious metals. In the process, primarily internal and external anode slimes from the copper tankhouse, as well as skimmings rich in precious metals and bullion containing sulfur, are used as input in the top blown rotary converter.
In the precious metal smelter, precious metals (silver, gold, platinum group metals) are separated using hydrometallurgical procedures and then extracted as commercial products.
Pure copper is produced from the various raw materials after the smelting process in the tankhouse. The copper can be traded on the international metal exchanges. In the central sewage treatment plant (ZABA), process wastewater from different areas at Aurubis is treated chemically and physically. Precipitation is collected in internal sewer systems and purified chemically and physically in two treatment plants. Aurubis is currently planning the Group's medium-term development with "Vision 2025." Apart from the main metal, copper, additional metals will be recovered in larger quantities in the future.
In this context, the permit for a new project for processing primary and secondary raw materials – Future Complex Metallurgy (FCM) – was applied for at the site in 2017, and has already been granted. Fig. 2.2: From copper concentrate to cathode Flash smelter Off-gas cleaning Copper concentrate Copper matte Cu) Converter Sulfuric acid plant Blister copper Cu) Sulfuric acid Copper scrap SO₂ SO₂ Anode slime Precious metal refining Nickel sulfate Anode furnace Anode casting wheel Tankhouse Anode Cathode Raw materials Copper products By-products Copper Cu) .
(> Cu) ___ 24
Aurubis AG · Environmental Protection in the Aurubis Group
Going to next pages ...
Cancel