Flexible worldwide parcel shipping.
If your browser does not support JavaScript, please read the page content below:
Flexible worldwide parcel shipping.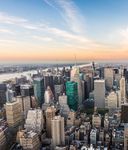 2 3 DPD EXPRESS – SAVE AND FAST 10 06 DPD CLASSIC – SAVE AND INEXPENSIVE International shipping with DPD. 3 2 18 14 DPD MAX DPD DIRECT 22 DPD Mail 28 Our ser- vices at a glance 26 Customs processing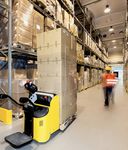 4 5 5 4 Check out our capabilities for yourself! In an era of globalisation efficient shipping is becoming more and more important, because your customers expect reliable delivery not only to other European coun- tries but also to other continents. Regardless of whether they are international business customers or private consignees.
For this precise reason DPD has restructured its international shipping operations. The benefits to you: we offer you the best- possible solution for every destination. You decide whether your preference is for eco- nomical or fast deliveries. And if you have international e-commerce operations we're the right shipping partner for you. Covering the widest possible requirements. Reliable. Efficient. Costoptimised. DPD CLASSIC ...2-day delivery within Europe. Low-cost shipping by road to 37 countries in Europe. Optionally with our Guarantee- Service: day-specific deliveries to 12 European countries.
DPD EXPRESS ... next-day delivery to business centres. Fast shipping to over 230 countries. Delivery in Europe by the end of the next business day, and as a rule on the next working day. Optionally with time-specific delivery before 12 noon in Switzerland and additionally before 10 a.m. in the Benelux countries. DPD DIRECT ... direct in online retailing. Efficient, paperless exports to over 30 countries for global shopping.
Optionally available with individual solutions for distance selling. DPD MAX ....heavy palletised freight. Ship up to 1.2 tonnes per pallet – to more than 20 European countries. Fast standard delivery in only 1 – 5 days within Europe, and to Russia in only 6 – 8 days. DPD Mail ... fast and reliable business post. Shipped within Germany, throughout Europe and worldwide – uncomplicated and inexpensive. Convenient processing, low costs, secure delivery. Simple and secure international shipping with DPD …
6 7 Europe-wide shipping. Within Europe parcels shipped to other countries with DPD CLASSIC reach their destination almost entirely by road – thanks to our high-performance network.
Optimised route planning and an established international network with more than 800 depots enable us to offer attractive delivery times. Shipping by road is almost as fast as air transport, and it has a further decisive benefit: the CO2 emissions are eight times lower than those generated by airfreight. Well-received across all borders. DPD CLASSIC 7 6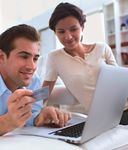 Reliably reaching customers throughout Europe. dpd.de/classic Delivery time ≥ 2 days Performance benefits in Europe. • A range of services such as collection requests, COD and hazardous goods shipping (LQ) can be booked as supple- mentary options. • Punctual priority delivery - precise to the very day with our Guarantee-Service. • Up to 3 delivery attempts or direct delivery to Pickup points in many countries. • Predict – we deliver exactly when and where it suits your consignees. The benefits of DPD CLASSIC. • Short standard delivery times of two days within Europe.
• You save money because in Europe we rely on our high-performance road network.
• Thanks to DPD's practical parcel tracking you can check that your parcel arrives safely. The latest shipping information (I.O.D.) can be accessed online at all times. • You only need one parcel label for all des- tination countries. • Insurance of up to € 520 included. • DPD is AEO-F certified, which means your shipments are cleared through customs faster. EUROPE DPD CLASSIC 9 8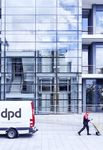 10 11 Time to step on the gas! In recent years business operations have speeded up dramatically. Customers all around the world expect fast shipping, globally too. DPD EXPRESS is our response to this requirement. You can ship your parcels to more than 230 countries with DPD EXPRESS, with delivery times of only 1 to 3 days to international business centres. DPD applies a network of efficient cooperation partners to ensure that your shipment reaches the consignee reliably and fast. And this involves no effort on your part. You benefit from one-stop parcel shipping and don't need to deal with different logistics service providers.
Getting there faster. DPD EXPRESS 11 10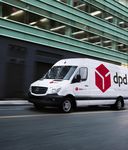 12 Speed up your parcel shipping. dpd.de/express INTERNATIONAL DPD EXPRESS – further benefits. • High speed – within Europe's business centres your parcel is delivered before close of business on the next working day. • Pricing is uncomplicated and transparent. • In addition you can select DPD 12:00 for Switzerland and additionally DPD 10:00 for the Benelux countries. • Your terms of delivery are DAP or DDP. • Document shipping is also available. • You can send shipments with up to 10 parcels and a maximum weight of 315 kg.
• There are no ODA (outside of delivery area) surcharges. • The latest shipping information (I.O.D.) is available online at all times via DPD's parcel tracking service.
EUROPE DPD EXPRESS 6 13 12 Delivery time ≥ 1 day Delivery time ≥ 1 day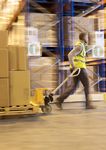 Successful international retailing. The shipping solution for your online shop. Globalised markets provide massive growth potential for international e-commerce, because the Internet enables customers to source products worldwide. In spite of this many online retailers are reluctant to ship goods to countries outside national borders or the European Union. The reasons for this are unpredictable shipping costs or complicated customs formalities. That has all changed. Thanks to DPD DIRECT this is now a thing of the past.
In cooperation with our partner wnDirect we are developing individual solutions for your e-commerce operations, enab- ling you to ship to over 30 countries.
We relieve you of com- plex customs formalities, provide fast parcel delivery and offer trouble-free returns solutions. This is your opportunity to open up new markets – with DPD DIRECT it has suddenly become much easier. DPD DIRECT 15 14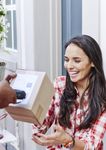 16 17 Time for an expansion strategy in e-commerce. dpd.de/direct Delivery time ≥ 3 days Delivery time ≥ 4 days • You benefit from a logistics solution for the check-out stage of the ordering process, with email transfer in your individual brand identity. • You can rely on the combined know-how of DPD and our partner wnDirect with its specialist parcel network for the delivery of your goods to private consignees. • A returns service is available for parcels which have been rejected by the consignee or can't be delivered.
• You don't need to worry about a thing! Accompanying commercial or pro forma invoices are not required.
Charges (customs duty & fees) are calculated in advance and – depending on the terms of delivery – either invoiced to the final customer or indicated separately on the invoice to the consignor. • You can be sure of satisfied customers: thanks to paper-free customs processing the parcel receives fast customs clearance and is then efficiently delivered to your customer. • New markets open up to you: the DPD DIRECT network already covers over 30 countries.
We ship your parcels worldwide via our central gateway in Frankfurt. You hand it to us as a DPD DIRECT parcel and we take care of the rest. Six good reasons for DPD DIRECT. INTERNATIONAL EUROPE DPD DIRECT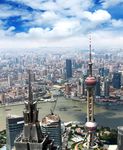 18 19 Fast shipping of heavy goods throughout Europe. DPD MAX now also enables you – in addition to your regular parcel volumes – to ship freight which is too heavy or too bulky for parcel shipping. Our new service is available for all palletised freight up to a weight of 1.2 tonnes per pallet. We offer shipping not only within Germany but also to more than 20 European countries – fast delivery times included.
With DPD MAX you can not only ship your freight reliably and fast – you can also and above all simplify your shipping processes and save on resources when it comes to managing service providers. The DPD MAX service is provided in part- nership with Palletways, Europe's leading express network for palletised freight.
Pallet shipping for heavy freight. DPD MAX 19 18
20 Short transit times – fast delivery: the easy way to ship heavy freight Europe-wide. dpd.de/max Delivery time 1–3 Days Delivery time 2–4 Days Delivery time 3–5 Days Delivery time 6–8 Days Within Europe – including Russia - the pallets you ship with DPD MAX will reach their destination in 8 days at most! The benefits of DPD MAX EUROPE DPD MAX 21 • Up to 6 pallets can be combined in one shipment – incl. varying pallet sizes. • Transport within Germany and to more than 20 European countries – Russia inclu- ded.
• Reliable premium service provided by our specialist cooperation partner Palletways. • Short standard delivery times: 1 to 5 five days within Europe, 6 to 8 days to Russia. • Uncomplicated product classes: S to 250 kg, M to 500 kg and L to max. 1.200 kg. • Shipping status and proof of delivery available online at all times. • Only one standard DPD parcel label is required for all countries of destination. • Acceptance of all standard pallet types, such as one-way, industrial and Europallets (Europallets are not exchanged). Delivery times from Germany
22 23 DPD Mail 23 22 Budget rate business post.
Do you need to send documents or letters to Spain, or perhaps within Germany? In that case DPD Mail is the ideal service for you. The implementation of the service couldn't be more conveni- ent, because we simply collect your DPD Mail together with your parcels. And just as with your parcels, your business post will reach the recipient reliably and fast. In addition we offer you extremely favourable terms, even for small shipping volu- mes. You save 10 cents on standard letters and up to 10% of the postage costs for other formats.
To ensure that your business post reaches its destination conveniently and fast, we cooperate with the mail specialists ASENDIA (by La Poste & Swiss Post).
24 25 25 Ship your business post with DPD. Delivery time 2–3 days Delivery time ≥ 3 days INTERNATIONAL GERMANY DPD Mail 24 The benefits at a glance. • DPD provides you with special shipping envelopes for your domestic and international post. • You'll be delighted by how easy the service is: no franking of envelopes, no sorting by format or country of destination, and of course pickup is included. • You pay conveniently against invoice – no advance payment required.
• Your postage costs are reduced, with a savings potential of 10 cent respectively 10% for letters which are suitable for automated processing, which means that they have to be machine-processable and readable. • Your business post reaches the recipient fast, with a delivery time of 2-3 days throughout Germany, 2-6 days within Europe and 4-9 days worldwide. • Any shipments which can't be delivered are returned free of charge.
Well worth knowing: at dpd.de/mail you'll find all the information you need about weight and size restrictions and franking zones. Dimensions and weights Standard letter up to 20 g Compact letter up to 50 g Full-size letter up to 500 g Maxi letter 1 up to 1.000g Maxi letter 2 up to 2.000g dpd.de/mail • A service you can rely on: for the delivery of your business post we cooperate with ASENDIA (by La Poste & Swiss Post).
26 27 Customs forms required for non-EU countries and EU exclusion areas. A strong partner. Shipping goods abroad, either worldwide or to non-EU countries in Europe, often involves a lot of bureaucratic customs formalities.
However, these formalities are now a lot easier for you to deal with. In DPD you have an experienced partner when it comes to making the ship- ping of your international parcels simple and convenient. Here you will find the most important information relating to international shipping.
Clearing your shipments through customs. dpd.de/custom 1 Combined goods value of all shipments which are shipped on the same day to the same consignee address 2 If the goods are of EU origin in accordance with the regulations on origin Goods value1 Forms required Upto €1,000 Commercial or pro forma invoice with declaration of origin2 From €1,000–€6,000 Commercial invoice with declaration of origin2 Export declaration (ATLAS or IAA-Plus) and printout of the export accompanying document (EAD) with MRN and barcode Above€6,000 Commercial invoice EUR1 movement certificate Export declaration (ATLAS or IAA-Plus) and printout of the export accompanying document (EAD) with MRN and barcode From depot to consignee.
Parcels destined for export to the DPD network are prepared at the depot. They are then transported overnight to the inter- national gateways. There all parcels are checked by certified specialists in accordance with airfreight security regulations, declared for export to the customs authorities and then passed on for transport. On arrival in the country of destination the parcels are cleared through customs and delivered to the consignee. Declaration of origin/movement certificate. With the documentation the consignor certifies that the goods were produced in a particular country. On the basis of various trade agreements goods from specific coun- tries receive preferential import treatment, which means that they are subject to lower customs duties or none at all.
The declaration of origin on the commercial invoice must be formulated with the specified wording. Other documents.
For a number of countries additional documents are required, because special customs regulations and sanctions may apply. For further information please contact the customs department which is responsible for you, your local chamber of commerce and industry or visit www.zoll.de . Terms of delivery in the DPD system. The terms of delivery determine which part of the shipping costs is borne by the consig- nee and by the consignor respectively. dpd.de/freight_terms Important transport provisions. Any objects or goods which are forbidden by current transport security regulations (Luft- SiG) or defined as hazardous goods by IATA, ICAO or other government authorities such as the Federal Aviation Department are excluded from transport.
You will find further regulati- ons in the exclusions from transport contai- ned in DPD's general terms and conditions. Commercial and pro forma invoice.
Each shipment must be accompanied by an original invoice in English. The consignee's telephone number and contact person must always be added as supplementary informa- tion. To ensure troublefree customs clea- rance the invoice must contain the following: • consignor's name and address • consignor's EORI number (if required) • consignee's name and address, with telephone number • invoice date, number and place • delivery address (if different from the invoice address) • terms of delivery (written out in full) • description of the goods: name and quanti- ty of the goods, value of the individual goods and overall value • signature (original signature on all copies) The EORI number.
EORI numbers (EORI = Economic Operators Registration and Identification System) have been made mandatory for all companies for the purpose of identifying business entities, and they serve as a sole identifying feature in the implementation of all customs formalities. The export process. In the case of exports to non-EU countries goods with an invoice value of more than € 1,000 are electronically declared to the customs authority by the ATLAS export or IAA-Plus programmes. Because parcels are not necessarily processed at customs offices with the status of an office of exit, we re- commend that shipments should be exported via the two-stage normal procedure (customs office at the company location).
The export declaration should be completed 24 hrs before the shipment is handed to DPD.
General remarks: Please see the current DPD price list for further details of prices and the availability of international services. DPD`s general terms and conditions and terms of carriage can be viewed at: dpd.de/agb Products/services/ terms of delivery 1 available in Europe for selected countries 2 available to Benelux 3 paperless export process 4 country-related The most important points at a glance. Products, supplementary services, customs and additional charges DPD CLASSIC DPD EXPRESS DPD DIRECT Products/supplementary services DPD 12:001 / DPD 10:002 (time-specific delivery) Guarantee (priority handling and delivery) 1 COD 1 2 Collection request 1 Import Hazardous goods LQ (Limited Quantities) 1 1 Predict (delivery when it's convenient) 1 1 DPD parcelshop delivery (the alternative delivery address) 1 1 Insurance incl.
up to € 520 (higher insurance up to max. € 13,000) 265 € Multi-parcel shipment (max. 10 parcels up to 315 kg in total) SMS and email notification (proactive confirmation) 1 Returns processing CO2 -neutral transport without additional cost Customs service Document shipping Pro forma invoice / commercial invoice (in English and in triplicate) EAD – export accompanying document (ATLAS/IAA+ from € 1,000) Secure airfreight /"SPX secured" Worldwide service availability. Number of countries > 230 230 30 Terms of delivery outside of the EU DAP not cleared (Delivered At Place, standard for airfreight) 3 DAP cleared (Delivered At Place cleared, standard for Express) 3 DDP cleared (Delivered Duty Paid) 1 3 Additional costs Surcharges Fuel surcharge diesel/kerosene (depending on means of transport: road or air) Invoiced by volumetric weight (L x W x H in cm/5,000) 4 Surcharge for island delivery (Europe only) Incorrect/missing route coding (without parcel label) Commission on pre-payment and additional items on customs application (3 items incl.) Completion of export documents Excess weight surcharge for chargeable parcel weight > kg 31,5 31,5 30 Outsize surcharge for exceeding length of > cm 175 120 120 Our DPD eSolutions bring together our inno- vative online services for parcel shippers in a single portal.
With DPD eSolutions we provi- de customers and developers with access to relevant tools and IT systems with only a few intuitive clicks of the mouse. For parcel ship- pers it is above all the so-called 'portal solu- tions' which are essential. These include DPD Web Parcel, the online shipping tools MyDPD Business (for occasional shippers), MyDPD Pro (for consignors with regular parcel volumes) and the Returns Portal. DPD is breaking entirely new ground with its recently created developer portal. This will be highly useful to you if you wish to integrate the web services based on DPD Cloud technology into your ERP or e-commerce system.
In this respect our specialists as well as the DPD developer community are ready to provide external programmers with concrete support. For more information please see: esolutions.dpd.com Tailor-made online services for you.
dpd.de/predict_international DPD's service benefits. Greater flexibility with DPD's Parcelshops. Parcel consignees decide themselves when to pick up their parcel. After the consignee has been notified domestic parcels can be picked up within 7 working days and inter- national parcels within 14 working days. As part of DPDgroup, DPD in Germany has access to over 27,000 local Pickup points across Europe, and delivers to 230 countries worldwide. Predict – always just right. Predict gives your customers the possibility of changing the day or place of the delivery. On the morning of the delivery they are informed about the exact 1 hour time window.
Deliveries with Predict are currently available in Germany and many other European countries.
29 28 Export processing