GERMAN CLOUD AND HOSTING SECTOR TRENDS, VALUATIONS AND M&A-ENVIRONMENT
If your browser does not support JavaScript, please read the page content below: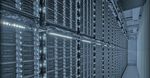 1 Strictly private & confidential GERMAN CLOUD AND HOSTING SECTOR TRENDS, VALUATIONS AND M&A-ENVIRONMENT June 2017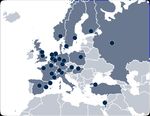 2 CONTENTS § PRESENTATION SUMMARY § OVERVIEW ICT MARKET IN GERMANY AND TOP TRENDS § CLOUD AND HOSTING MARKET AT A GLANCE § MARKET STUDIES ABOUT CLOUD COMPUTING § INTRODUCTION TO CLAIRFIELD INTERNATIONAL § GERMAN SENIOR TEAM AND TRANSACTIONS § M&A ACTIVITY IN TECHNOLOGY SECTORS AND PEER GROUP VALUATION § CONTACT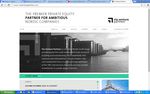 3 Strictly private & confidential Cloud solution market Tech trends in M&A Clairfield is the right partner PRESENTATION SUMMARY § The size of the global Cloud Computing market is about 203.9bn€ in 2016 and accounts for 22.7% of the IT Service market.
However, the global Webhosting market has a volume of about 69.0bn€, representing a share of 7.7% of the global IT Service market. § The European Webhosting market is the second biggest in the global comparison. Furthermore, the European Webhosting market shows a continuous growth over the last years. Especially German and the British market are fast growing markets with an average annual growth rate of about 10.0%.
We expect the Cloud Computing market to keep growing as the number of Cloud Computing users will grow by an average annual growth rate of 9.0% from 2016 to 2018. In 2018 about 3.3 billion people will use Cloud Computing services. § The same trend is shown regarding the Webhosting market. The market size's average annual growth rate from 2012 to 2016 was about 18.0%. § The two markets are high competitive because there are only a few big players who serve almost the whole market. § Special about the Web Hosting market is also the local nature. For example 9 out of 10 American Web Hosting users choose a provider located in its country.1 § According to a study, Google is the most important hosting and cloud provider for businesses worldwide.
About 32.0% of the companies indicate Google as their hosting and cloud provider, followed by Microsoft with 23.0% and Amazon with 17.0%. The same trend is shown regarding the European ranking.2 § Technology, Media & Telecommunication (TMT) completed 3,021 deals worldwide worth 698.2bn USD in 2016, representing a decrease of 4.5% in value and 5.7% in deal count compared to a record 2015 (3,203 deals, 730.8bn USD), while deal count remained consistent. § Tech and non-tech companies being disrupted by innovative digital technologies turned to M&A in numbers that made 2016 another blockbuster year for global technology M&A value.
A slowdown in the M&A market in 2017 is more likely in the second part of the year as a result of the election in September and related to high levels of uncertainty, according to Mergermarket intelligence. § Clairfield is one of the leading global M&A firms typically executing midsized transactions up to an enterprise value of 500.0m€ . § With partner offices in 50.0% of all OECD countries, Clairfield International covers 75.0% of Germany's most significant trade partners.
The longstanding experiences with more than 600 successful transaction over the last five years of our partners in diverse industries in combination with outstandingly connected industry experts are enabling our clients to open up new strategic possibilities. § Senior involvement throughout all phases of a transaction is the single most important hallmark of our execution style and commitment to quality and prudent advice. 1+2Statista 2016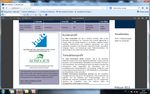 5 Strictly private & confidential Services 45.4% Hardware 30.0% Software 24.6% Consulting 19.2% Services 17.0% Hosting 15.1% Development 4.1% Others 44.5% Revenue ICT sector Germany 2010-2018 (bn€) Revenue-split 2016 Germany by major IT sectors Revenue-split 2016 Germany by selected IT service sectors GENERAL OVERVIEW ICT MARKET GERMANY 68.0 74.5 77.5 79.2 81.9 84.5 87.4 88.4 90.5 2010 2011 2012 2013 2014 2015 2016 2017e 2018e 12.2 6.1 17.7 8.5 7.4 13.9 27.7 14.9 17.0 38.2 18.9 23.9 21.8 21.3 5.6 13.2 9.9 7.3 11.5 21.0 2012 2013 2014 2015 2016 Q1 Q2 Q3 Q4 IT revenues 2012-2016 by quarter Germany (bn€) Key Fact: Continuous increase of ICT market revenues in Germany and growing importance of IT services.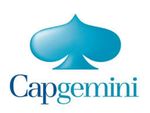 6 Strictly private & confidential Market Volume Growth Rate 2013 2014 2015 2016 14/ 13 15/ 14 16/ 15 Information Technology 74.7 77.8 81.1 84.0 4.2% 4.2% 3.6% IT-Hardware 21.2 22.5 23.6 24.3 6.4% 4.7% 2.8% IT-Software 18.1 19.1 20.4 21.6 5.4% 6.6% 6.2% IT-Services 35.4 36.2 37.2 38.2 2.3% 2.6% 2.7% Telecommunication 65.6 65.2 67.1 66.9 -0.5% 3.0% -0.4% TCTerminal 9.3 9.3 11.3 11.1 -0.2% 22.1% -2.1% TC-Infrastructure 6.1 6.3 6.5 6.6 3.8% 2.5% 2.1% TC-Services 50.2 49.6 49.3 49.2 -1.3% -0.5% -0.3% Revenue by ICT sectors Germany (bn€) Market volume and growth rate (bn€ and %) SUBSECTOR OVERVIEW ICT GERMANY BITKOM, 1,2 Statista 2017 65.6 65.2 67.1 66.9 74.7 77.8 81.1 84.0 10.9 10.2 9.6 9.5 Telecommunication Information Technology Consumer Electronics 2013 2015 2016 2014 Spending in IT in Germany by segment1 Spending in IT services worldwide by segment (bnUS$)2 34.8 25.4 36.2 37.2 38.2 21.0 21.2 22.5 23.6 24.4 17.3 18.1 19.1 20.4 21.6 2012 2013 2014 2015 2016 Software IT-Hardware IT-Services Communication services 52.0% IT services 34.8% Software services 13.2% Key Fact: IT sector expands its market position whereas telecommunication can only remain it.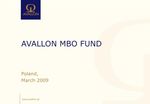 7 Strictly private & confidential Revenue of IT consultancies worldwide (bnUS$)1 Revenue of IT consultancies Germany (bnUS$)2 Revenue in IT by subsector3 Market specifics IT CONSULTING IS THE MOST PROFITABLE SUB-SECTOR 1searchitchannel.techtarget.com/ Clairfield; 2,3Statista 2017; 4www.consultancy.uk § The most profitable sub-sector in the field of IT services is IT consulting. § The market for IT consulting services consists of six main disciplines: IT Advisory, ERP Services, Data Analytics, Software Management, Systems Integration and Enterprise Architecture.
Since 2011, the technology consulting has globally seen year-on-year growth, with a Compounded Annual Growth Rate (CAGR) of appro.
around 2.5%. § In the coming years, the IT consulting market is forecasted to face significant higher demand, accelerating growth, on the back of large technological mega trends, including digitisation, analytics, cloud, robotics, and the Internet of Things (IoT).4 27.9 29.3 28.3 27.6 28.3 2015 2016 2017e 2018e 2019e Development 42.5% Consulting 20.5% Other 17.5% Data Processing 11.6% Webdesign 4.1% Hosting 3.2% 255.0 268.3 282.2 296.9 312.3 2015 2016 2017e 2018e 2019e Key Fact: The market for technology and IT consulting services represents roughly 20% of the total global consulting market.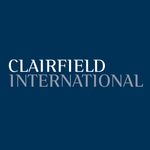 8 Strictly private & confidential Artificial Intelligence & advanced machine learning Intelligent apps Intelligent things Virtual & augmented reality TOP TRENDS 2017: AI, INTELLIGENT APPS AND THINGS AND VR Gartner Artificial Intelligence (AI) and machine learning (ML), which include technologies such as deep learning, neural networks and natural-language processing, can also cover more advanced systems that understand, learn, predict, adapt and potentially operate autonomously. Organizations seeking to drive digital innovation with this trend should evaluate a number of business scenarios in which AI and machine learning could drive clear and specific business value and consider experimenting with one or two high-impact scenarios Intelligent apps, which include technologies like virtual personal assistants (VPAs), have the potential to transform the workplace by making everyday tasks easier and its users more effective.
Every existing software category from security tooling to enterprise applications such as marketing or ERP will be infused with AI enabled capabilities.
Using AI, technology providers will focus on three areas: advanced analytics, AI-powered and increasingly autonomous business processes and AI-powered immersive, conversational and continuous interfaces. New intelligent things generally fall into three categories: robots, drones and autonomous vehicles. Each of these areas will evolve to impact a larger segment of the market and support a new phase of digital . As intelligent things evolve, they will shift from a stand-alone to a collaborative model in which intelligent things communicate with one another and act in concert to accomplish tasks.
However, nontechnical issues such as liability and privacy, along with the complexity of creating highly specialized assistants, will slow embedded intelligence in some scenarios.
Virtual reality (VR) and augmented reality (AR) transform the way individuals interact with each other and with software systems creating an immersive environment. For example, VR can be used for training scenarios and remote experiences. AR, which enables a blending of the real and virtual worlds, means businesses can overlay graphics onto realworld objects, such as hidden wires on the image of a wall. Immersive experiences with AR and VR are reaching tipping points in terms of price and capability but will not replace other interface models. Over time AR and VR expand beyond visual immersion to include all human senses.
Enterprises should look for targeted applications of VR and AR through 2020.
9 Strictly private & confidential Conversational systems Mesh app and service architecture Digital technology platforms Adaptive security architecture TOP TRENDS 2017: DIGITAL, SECURITY AND SERVICE ARCHITECTURE Gartner Conversational systems can range from simple informal, bidirectional text or voice conversations such as an answer to "What time is it?" to more complex interactions such as collecting oral testimony from crime witnesses to generate a sketch of a suspect. Conversational systems shift from a model where people adapt to computers to one where the computer "hears" and adapts to a person's desired outcome.
Conversational systems do not use text/voice as the exclusive interface but enable people and machines to use multiple modalities (e.g., sight, sound, tactile, etc.) to communicate across the digital device mesh (e.g. sensors, appliances, IoT systems). The intelligent digital mesh will require changes to the architecture, technology and tools used to develop solutions. The mesh app and service architecture (MASA) is a multichannel solution architecture that leverages cloud and serverless computing, containers and microservices as well as APIs and events to deliver modular, flexible and dynamic solutions.
Solutions ultimately support multiple users in multiple roles using multiple devices and communicating over multiple networks.
However, MASA is a long term architectural shift that requires significant changes to development tooling and best practices Digital technology platforms are the building blocks for a digital business and are necessary to break into digital. Every organization will have some mix of five digital technology platforms: - information systems - customer experience - analytics and intelligence - the internet of things - business ecosystems The evolution of the intelligent digital mesh and digital technology platforms and application architectures means that security has to become fluid and adaptive.
Security in the IoT environment is particularly challenging. Security teams need to work with application, solution and enterprise architects to consider security early in the design of applications or IoT solutions. Multilayered security and use of user and entity behavior analytics will become a requirement for virtually every enterprise.
10 Strictly private & confidential Digital twin Blockchain Drone swarms and robot hybrids 3-D printing TOP TRENDS 2017: DRONES, 3-D PRINTING AND BLOCKCHAIN Gartner, PWC Within three to five years, billions of things will be represented by digital twins, a dynamic software model of a physical thing or system.
Using physics data on how the components of a thing operate and respond to the environment as well as data provided by sensors in the physical world, a digital twin can be used to analyze and simulate real world conditions, responds to changes, improve operations and add value. Digital twins function as proxies for the combination of skilled individuals and traditional monitoring devices and controls. Their proliferation will require a cultural change, as those who understand the maintenance of real-world things collaborate with data scientists and IT professionals. Blockchain is a type of distributed ledger in which value exchange transactions (e.g., bitcoins) are sequentially grouped into blocks.
Blockchain and distributed-ledger concepts are gaining traction because they hold the promise of transforming industry operating models in industries such as music distribution, identify verification and title registry.
They promise a model to add trust to untrusted environments and reduce business friction by providing transparent access to the information in the chain. There is a great deal of interest the majority of blockchain initiatives are in alpha or beta phases and significant technology challenges exist. Drones are poised to become a viable solution for all kinds of businesses in the very near term. In June 2016, the US Federal Aviation Administration (FAA) cleared a path for commercial drone use, establishing safe-use rules that include airspace, speed, pilot certification, and other guidelines for operators.
Today, drones power a range of new business services, estimated a total available market for drone-enabled services to be 127.3bnUS$. The fastest-growing service areas are in infrastructure, transportation, insurance, and media and entertainment. The key market segments for near-term drone services are infrastructure and agricultural surveys. The market for 3-D printers and services is still largely bifurcated. At the low end are limitedfunction offerings of interest to hobbyists. At the high end are expensive printers that have a limited total available market. Software is integral to sourcing or designing 3-D objects from scratch and serves as the interface between designers and users on the one hand, and delivering printable files on the other.
Opportunities for software innovation are abundant. Chief among them are to simplify the experience of engaging with 3-D printing technologies, thereby making them more broadly accessible.
11 CLOUD AND HOSTING MARKET AT A GLANCE
12 Strictly private & confidential Cloud solution market Size of IT services market worldwide (bnUSD) Market specifics Size of IT market worldwide (bnUSD) THE GERMAN AND THE BRITISH MARKET ARE THE FASTEST GROWING MARKETS WITH AN AAGR OF ABOUT 10.0% Gartner § The size of the global cloud computing market is about 209bn USD in 2016 and accounts for 31.1% of the IT Service market. § However, the global hosting market with a volume of about 69.0bn USD has a share of 10.3% of the global IT Service market. § The European hosting market is the second biggest in the global comparison.
Furthermore, the European Hosting market shows a continuous growth over the last years. Especially the German and the British markets are fast growing markets with an average annual growth rate (AARG) of about 10.0%.
Industry analysts expect the cloud computing market to keep growing as the number of cloud computing users will grow by an average annual growth rate of 9.0% from 2016 to 2018. In 2018 about 3.3 billion people will use cloud computing services. § The same trend is shown regarding the Hosting market. The market size's average annual growth rate from 2012 to 2016 was about 18.0%. § The two markets are high competitive because there are a few big players who serve almost the whole market from a technology perspective.
657.0 672.0 687.0 704.0 724.0 733,9 2015 2016 2017e 2018e 2019e 2020e 3.396,0 3.414,0 3.460,0 3.559,0 3.668,0 3.774,0 2015 2016 2017e 2018e 2019e 2020e CAGR: 2.13% CAGR: 2.24% Key Fact: European hosting market is the 2nd biggest globally.
More the point, Germany has the fastest growing market.
13 Strictly private & confidential Size of Cloud Computing worldwide (bnUSD) Size of Cloud Computing Germany (bnEUR) Market specifics Percentage of growth Cloud Services worldwide YOY IN 2020 BUSINESSES WILL SPEND 383.4BN USD IN CLOUD COMPUTING WORLDWIDE WHICH EQUALS A CAGR OF 18.0% Gartner; Clairfield; Germany B2B only § The amount that businesses will spend in cloud computing worldwide will grow from 175.0bn USD in 2015 to 383.4bn USD in 2020 which equals a compound annual growth rate (CAGR) of 18.0%. § The German cloud computing market grew by 32.0% per year between 2015 and 2020.
There is a great potential in the German cloud computing market because 26.0% of German companies are not using cloud services right now.
9,1 12,2 14,4 16,9 19,6 22,5 2015 2016 2017e 2018e 2019e 2020e 13,7% 19,5% 18,0% 16,6% 15,6% 15,2% 2015 2016 2017e 2018e 2019e 2020e 175,0 209,2 246,8 287,8 332,7 383,4 2015 2016 2017e 2018e 2019e 2020e CAGR: 19.85% CAGR: 16.98% Key Fact: Cloud computing globally and also in Germany will have a strong, mostly double-digit growth forecast until 2020.
14 Strictly private & confidential 16,2 25,3 34,6 45,6 57,9 71,6 2015 2016 2017e 2018e 2019e 2020e 3,8 7,2 8,9 10,6 12,6 14,8 2015 2016 2017e 2018e 2019e 2020e Infrastructure as a Service – IaaS worldwide (bnUSD) Business Process as a Service – BPaaS worldwide (bnUSD) Platform as a Service – PaaS worldwide (bnUSD) Cloud Management Services – CMS worldwide (bnUSD) ALL SUBSEGMENTS OF CLOUD COMPUTING EXPECTED TO HAVE A STRONG CAGR UNTIL 2020 Gartner Key Fact: All segments in cloud computing will have a strong, mostly double-digit growth forecast until 2020. 39,2 40,8 43,8 47,6 51,7 56,2 2015 2016 2017e 2018e 2019e 2020e 6,1 7,2 8,8 10,4 12,2 14,0 2015 2016 2017e 2018e 2019e 2020e CAGR: 7.47% CAGR: 34.61% CAGR: 18.08% CAGR: 31.25%
15 Strictly private & confidential Hosting worldwide market share Hosting Germany market share Cloud computing worldwide market share Market specifics THE WORLDWIDE CLOUD MARKET IS FRAGMENTED – IN GERMANY SIMILAR DEVELOPMENT hostadvice.com; Synergy Research Group § A particularity of the webhosting and cloud computing market is that the five biggest players only serve a small share of the market. § Only 15.4% of the hosting and 55.0% of the cloud computing market are served by the five biggest players.
The reason for this fact is that it is impossible for the companies to differentiate themselves from their competitors.
The only way to grow in the hosting market is to grow as a company itself by acquiring competitors § The only way to grow in the cloud market is to grow by focusing on dedicated customers segments and dedicated offerings and services. 2.1% 2.1% 2.2% 4.3% 4.7% OVH.co m Amazon Strato 1&1 GoDaddy 4.3% 8.8% 11.8% 13.5% 22,8% KasServer Host Europe Hetzner Strato 1&1 4.0% 4.0% 7.0% 9.0% 31.0% Salesforce Google IBM Microsoft Amazon Key Fact: Only 55.0% of the cloud computing market are served by the 5 biggest players
16 Strictly private & confidential Webhosting market worldwide (bn€)1 Top 5 hosting countries (number of websites in m)2 Webhosting market Europe (bn€)3 Market specifics WEBHOSTING MARKET STILL IN CONSOLIDATION 1elioplus, 2Statista 2016/ Clairfield, 3Statista 2015 § Between 2012 and 2016, the number of internet users grew by about 9.0% per year from 2.5 billion users in 2012 to 3.5 billion users in 2016. § The number of websites grew by about 7.0% per year from 697.0m websites in 2012 to 910.0m websites in 2016.
The current market leader is the American company GoDaddy with 4.6% market share, followed by United Internet's 1&1 and Strato with 4.2% and 2.2% market share.
A trend of the global hosting market is the creation of an "all-in-one" service including not just a hard drive for the customer's website but also web design, domain name and site building services. 36.0 43.0 51.0 60.0 69.0 2012 2013 2014 2015 2016 3.1 3.7 3.8 7.9 99.0 China Japan UK Germany US 4.5 2.3 1.6 0.9 0.6 4.9 2.5 1.7 1.1 0.7 5.4 2.8 1.9 1.3 0.9 Germany UK France Norway Italy 2014 2015 2016e Key Fact: Customers' demand is shifting from only one service used to a bundle of services.
17 Strictly private & confidential Number of cloud computing users worldwide (bn)1 Revenue cloud computing worldwide (bn€)2 Revenue split cloud computing worldwide (2016)3 Market specifics CLOUD COMPUTING A STRONG GROWING INDUSTRY SEGMENT 1Statista 2017, 2Statista 2015, 3Statista 2017/Clairfield § The amount that businesses will spend in cloud computing will grow from 72.0bnUS$ in 2014 to 191.0bnUS$ in 2020 which equals a compound annual growth rate of 18.0%. § The actual trends of the rise of SaaS will be continued and as a result the worldwide revenue of SaaS applications will grow to 132.0bnUS$ in 2020.
The IaaS market has been grown 40.0% since 2011 and will grow till 2019 about 25.0% per year. § The German cloud computing market grew by 32.0% per year between 2013 and 2018. 2.4 2.6 2.8 3.1 3.3 2014 2015 2016 2017 2018 110.3 130.7 153.9 175.0 203.9 2012 2013 2014 2015 2016 IaaS 57.0% SaaS 25.0% PaaS 18.0% Key Fact: Potential in the cloud computing market as 26.0% of German companies are not using cloud services right now.
18 MARKET STUDIES ABOUT CLOUD COMPUTING
19 Strictly private & confidential § Three commonly used designations for deployment models are private, public, and hybrid cloud.
In a private cloud environment, a client or its vendor manages a cloud infrastructure and makes a shared pool of technical resources available exclusively to the client's users. On the other end of the spectrum, a public cloud provider allows the general public to access and use services it offers from its own facilities, typically for a fee. A hybrid cloud environment is one which combines these elements. Hybrid clouds also continue to do well with increasing market prevalence and utilization. § Another way to categorize cloud computing is by the type of service provisioned. Note that the specific firms mentioned below may offer a range of services falling across multiple categories: - Business-process-as-a-service (BPaaS) is the delivery of business process outsourcing (BPO) services that are sourced from the cloud and constructed for multitenancy.
Services are often automated and where human process actors are required, there is no overtly dedicated labor pool per client. The pricing models are consumption-based or subscription-based commercial terms. As a cloud service, the BPaaS model is accessed via Internet-based technologies.
Platform-as-a-service (PaaS) solutions gain virtual access to programming resources and tools, provided and controlled by the cloud vendor that enables them to develop their own web applications. These applications are hosted through the vendor's cloud infrastructure. Google's App Engine and Red Hat's OpenShift are examples. - Infrastructure-as-a-service (IaaS) enables users to virtually access more foundational computing resources to support their operations. Among other potential IaaS offerings, a vendor may provide file storage, processing power, or networking-related services. Some examples would are Amazon Web Services' Elastic Compute Cloud (EC2), VMware's vCloud Air, or IBM's SoftLayer.
From a general global industry standpoint, addressing concerns about data privacy while maintaining open, competitive and innovative digital markets continue to be a delicate matter. Government efforts to maintain national security and address data privacy issues for its citizens remain a central challenge for the industry. Technologically-speaking, the consolidation of SaaS continues to be successful, as do the increasing applications of IaaS and PaaS. Cloud computing for dummies explains private, public and hybrid cloud as well as different XaaS services STARTING POINT WITH GENERAL MARKET DEFINITION AND DESCRIPTION FOR CLOUD COMPUTING Gartner Key fact: Hybrid cloud solutions will be the most common usage of the cloud in the future.
20 Strictly private & confidential Public Cloud e.g. AWS, Azure, Google Public Cloud adoption is THE growing segment Cloud definition and stacks in a nutshel Respondents by size and region of the firm WORLDWIDE OBSERVATION SHOWS THAT PUBLIC CLOUD GROWS, IN CONTRAST PRIVATE CLOUD WANES RightScale § In January 2017, RightScale conducted its annual State of the Cloud Survey. The survey questioned technical professionals across a broad cross-section of organizations about their adoption of cloud infrastructure.
The 1,002 respondents range from technical executives to managers and practitioners and represent organizations of varying sizes across many industries.
Since the last state of the Cloud Survey, RightScale sees private cloud adoption fall slightly. The percent of respondents now adopting private cloud is 72% in 2017, down from 77% last year. As a result, usage of hybrid cloud environments has fallen to 67% from 71% last year. § The percentage of enterprises that have a strategy to use multiple clouds grew to 85% in 2017 (vs. 82% in 2016) with 58% planning on hybrid (vs. 55% in 2016).
There was also an increase in the number of enterprises planning for multiple public clouds (up from 16% in 2016 to 20%) in 2017. § When comparing cloud adoption in large and small companies, it is interesting to note that while smaller organizations are more likely to be cloud focused, an almost equal portion of enterprise respondents are at the same level of usage. North America 61% Europe 20% Asia 14% Other 5% 1000+ 48% 101-1000 21% 1-100 31% Colocation Network IaaS OS PaaS Application SaaS Support BPaaS Private Cloud e.g. enterprise internal IT Hybrid-Cloud Key fact: Multiple clouds at 85% of all enterprises with 58% planning on hybrid clouds.
21 Strictly private & confidential Multi-Cloud 85% Private 9% Public 5% Hybrid cloud 58% Multiple public 20% Multiple private 7% Tech Service 27% Software 22% Other 16% Financial Service 9% Telecom 6% Education 5% Business Service 5% Hardware 4% Healthcare 3% Media 3% Respondents by industry Hybrid cloud is the preferred structure from enterprises Enterprise strategy as mixted of different cloud setups USAGE OF HYBRID CLOUD STRUCTURES IS THE PREFERRED ENTERPRISE STRATEGY WORLDWIDE RightScale § Companies now run 79% of workloads in cloud, with 41% of workloads in public cloud and 38% in private cloud.
It is important to note that the workloads running in private cloud may include workloads running in existing virtualized environments or baremetal environments that have been "cloudified." § Enterprises run 75% of workloads in cloud with more in private cloud (43%) vs. public cloud (32%). SMBs run 83% of workloads in cloud with more in public cloud (50%) vs. private cloud (33%). § The 2017 State of the Cloud Survey shows that while hybrid cloud remains the preferred enterprise strategy, public cloud adoption is growing while private cloud adoption attended and fewer companies are prioritizing building a private cloud.
Even if the study represents only 20% responders from Europe it confirms that Hybrid will be the most common usage of the cloud but it requires the public cloud to be part of the overall strategy. Key fact: Hybrid cloud solutions will be the most common usage of the cloud in the future but also public cloud is growing.
22 Strictly private & confidential Cloud-computing used by German companies is growing Respondents by company size Weighted usage of cloud computing in 2016 GENERAL CLOUD COMPUTING USAGE IN GERMANY HAS TRIPLED SINCE 2011 KPMG; Bitkom Research; 1The study weighted the respondent companies so that the percentages of private cloud and public-cloud computing cannot be summed.
In cooperation with Bitkom Research, KPMG published its annual study Cloud Monitor 2017 in March 2017. The purpose of the study is to present the current state and past development of using cloudcomputing by German enterprises.
The sample includes 554 respondent companies which vary in size by employees and industry. The study weighted these respondents to give representative results for German companies. § The study shows that the usage of cloud computing has tripled since 2011 (28%), especially over the last two years. This result is attributed to an increase in using both private and public cloud. In 2015, more than half (54%) of the respondent companies used a cloud-computing system, whereas the percentage rose significantly up to 64% in 2016. § The usage of both private cloud as well as public cloud computing increased from 2015 to 2016 (38% vs.
44% and 26% vs. 29% respectively)1.
A closer view shows that two out of three companies of every size used cloud computing. However, while there was a sharp increase from 2014 to 2016 in the percentages of small business up to 99 employees (41% vs. 64%) and medium companies from 100 to 1,999 employees (55% vs. 69%), the percentage of large companies of 2,000+ employees remained on a constant level (68% vs. 67%). 20-99 33% 100-499 33% 500-1,999 26% 2000+ 8% 65% 44% 29% Cloud computing Private cloud computing Public cloud computing Key fact: In general, two out of three companies are already using cloud computing.
23 Strictly private & confidential Usage of private cloud computing by concepts Usage of public cloud computing by company size IN 2016 29% OF SURVEYED COMPANIES IN GERMANY ARE USING PUBLIC CLOUD SOLUTIONS, 50% ARE LARGE ENTERPRISES KPMG; Bitkom Research § A more detailed examination of private cloud computing demonstrates that in 2016 only 13% of the analyzed companies used internal private cloud computing which represents a significant reduce from 23% in 2014.
This development could mean a shifting tendency to use outsourcing concepts.
Whereas the percentage of managed private clouds remained stable compared to 2015, the usage of private cloud which are hosted by external providers rose by 3% to 17%. § The highest increase between 2015 and 2016 occurred in the percentage of companies using community clouds (8% vs. 13%). 13% 12% 17% 13% Internal Managed Hosted Community § In 2016, the total share of companies using public cloud enhanced by 3% to 29%. It has to be considered that the respondent companies are weighted in the study.
Comparing to 2015, small and medium companies achieved an increase of 3% respective 5% whereas in 2016 the number of large companies which use public clouds rose sharply between 2015 and 2016 (34% vs.
50%). § Due to high potential for improvement, it is expected that advantages such as mobile access to IT or higher availability and performance of IT services will lead to further growth. 29% 29% 29% 50% Total 20-99 100-1,999 2,000+ Key fact: Usage of managed private clouds still stable, the usage of private cloud hosted at external providers rose to 17%.
24 Strictly private & confidential Companies using cloud computing by industries Status quo and varied development KPMG; Bitkom Research § The respondent companies operate in ten different industries. In more than half of the industries presented, the share of cloud computing used by companies is above the total average of 65%. § The highest value (87%) of using cloud computing was in the energy industry, which was analyzed in the annual study Cloud Monitor for the first time. § The chemical and pharmaceutical industry achieved a significant increase between 2015 and 2016 (63% vs. 84%). This means that 8 out of 10 companies used a cloud computing concept.
The industry is followed by IT and telecommunication, which was the leading industry in 2015.
Manufacturing industries, such as automotive or machine and plant engineering, and transport and logistics are above the total average of 65%. § Banking, insurances, and commerce are the only industries in which the percentages of companies using cloud computing are below the total average. 67% 52% 58% 59% 71% 72% 72% 79% 84% 87% Other without public administration Trade Insurances Banking Machine and plant engineering Transport and logistics Automotive IT and telecommunication Chemical and pharmaceutical industry Energy IN MORE THAN HALF OF THE INDUSTRIES, THE SHARE OF CLOUD COMPUTING USED IS ABOVE THE TOTAL AVERAGE OF 65% 65% Key fact: Energy industry segments with the highest usage of cloud infrastructures and solutions.
25 Strictly private & confidential § The defensive stance that dominated the large software vendor strategies toward the cloud has been replaced in recent years with a cloud-first approach. By 2020, a corporate "no-cloud" policy will be as rare as a "no-Internet" policy is today. § Hybrid will be the most common usage of the cloud but it requires the public cloud to be part of the overall strategy. § By 2020, more computing power will be sold and deployed by IaaS and PaaS cloud providers than by enterprise data centers. § The IaaS computing market has been growing more than 40% in revenue per year and is projected to continue to grow more than 25% per year through 2019.
While some applications and data will remain locked on-premises in older technologies, more new solutions will be cloud-based, thus further increasing demand for integration infrastructure. § By 2019, the majority of virtual machines will be delivered by IaaS providers. Revenue from computing IaaS and PaaS will be only 13% less than the revenue for all servers worldwide. By 2020, the revenue for IaaS and PaaS will exceed 55bn USD and likely surpass the revenue for servers. § By 2018, 50% of enterprises with more than 1,000 users will be using products provided by a cloud access security broker (CASB) to monitor and manage their use of SaaS and other forms of public cloud.
This does not preclude the continued popularity of hybrid approaches, which could be in use in 50% of businesses by 2017, especially given that security remains a paramount concern and the response is often to hold some data in-house. It also does not mean that private clouds will become irrelevant in the next few years. § Research and Markets predict a compound annual growth rate of Germany's cloud computing market of 32% until 2018. This rate places the German market among the global leaders in terms of growth potential for cloud services.
A Experton Group study predicts an increase in cloud computing spending of nearly 17bn USD.
Cloud services are expected to grow to nearly 12bn USD and cloud integration and consulting from 550m USD to 3bn USD and cloud infrastructure technology to more than 5bn USD by 2017. MARKET PREDICTION AND STRATEGIC BUSINESS ASSUMPTIONS SHOW FUTURE USAGE OF CLOUD IN NEARLY ALL AREAS Gartner; Experton Group Key Fact: 57% of German companies preferred their data to be processed only in Germany.
26 Strictly private & confidential GARTNER'S HYPE CYCLE FOR CLOUD COMPUTING Gartner (August 2016) Years to mainstream adoption: less than 2 years 2 to 5 years 5 to 10 years Innovation Trigger Peak of Inflated Expectations Trough of Disillusionment Slope of Enlightenment Plateu of Productivity time Virtualization Sales Force Automation SaaS Software as a Service (SaaS) Cloud/Web Platforms Infrastructure as a Service (IaaS) IaaS+ Database Platform as a Service Cloud-Testing Tools and Services Application PaaS (aPaaS) Cloud Computing Cloud Migration Tool Public Cloud Storage Cloud Security Assessments Private IaaS Cloud Management Platforms Platform as a Service (PaaS) Cloudbursting Private Cloud Computing Immutable Infrastructure Functions PaaS Hybrid IT Business Process as Service (BPaaS) Web-Scale Application Architecture Container Management Cloud Marketplace IOT Platform Hyperscale Computing Cloud/Client Computing API Economy Severless Platforms Subtenancy Integrated IaaS and PaaS Internal Cloud Service Brokerage Software-Defined Anything (SDx) Public Cloud SaaS Operational ERP Cloud Office Private PaaS Cloud Service Brokerage Enterprise Integration PaaS (iPaaS) Public Cloud SaaS Administrative ERP Hybrid Cloud Computing expectations
27 Strictly private & confidential The Hype Cycle On the Rise The Priority Matrix GARTNER'S HYPE CYCLE FOR CLOUD COMPUTING SHOWS MULTIPLES TECHNOLOGIES AND EVOLUTIONS Gartner (August 2016) § Across the landscape of cloud computing, there continues to be a high rate of innovation in pursuit of new capabilities and next-generation application models. Cloud market segments including cloud infrastructure (IaaS), middleware (PaaS) and application services (SaaS) are coming together to create the next-generation platforms upon which new IT capabilities are being built.
Cloud vendors and users alike continue to flock to cloud markets to stake a claim in the growth opportunities, often distorting the capabilities of cloud services and with vendors exaggerating their contributions to the cloud value proposition (cloudwashing).
Function platform as a service (fPaaS) is a serverless execution platform for eventtriggered functions (such as microservices). fPaaS platforms enable to run code without provisioning or managing any underlying system or application infrastructure, and they automatically scale to support increasing or decreasing loads. fPaaS pricing models allow users to pay only for actual usage, rather than for preprovisioned resources allocated for projected peak loads.
Container management software provides management and orchestration of OS containers. This category of software includes container runtimes, container orchestration, job scheduling, resource management and other container management capabilities. Container management software is typically DevOps-oriented and dependent upon the use of a particular OS container technology or specific container runtime. § Cloud service brokerage (CSB) is an IT role and business model in which a company or entity adds value to one or more (public or private) cloud services on behalf of one or more consumers of that service via three primary roles — aggregation, integration and customization.
CSB enablers provide technology to support delivery of various CSB services. CSBs combine technology, people and methodologies to help (internal or external) organizations consume cloud services. § Most cloud computing technologies and concepts are two to five years away from mainstream adoption. Infrastructure as a Service (IaaS) and Software as a Service (SaaS) have moved to mainstream adoption, followed closely by IaaS+, aPaaS, Database Platform as a Service and Cloud/Web Platforms.
New technologies including Immutable Infrastructure, Function PaaS, Serverless Platforms and Subtenancy are building in hype and growing to become the important technology foundations for future cloud solutions over the next two to five years. Key fact: Energy industry segments with the highest usage of cloud infrastructures and solutions.
28 Strictly private & confidential General development Main technology trends OTHER TECHNOLOGY TRENDS AND MARKET CYCLES RightScale; Google; Gartner; Clairfield § Cloud computing has come a long way over the last several years.
Innovation is increasing at rates never experienced before and will continue to do so. § Cloud computing started as a way to abstract physical infrastructure and data centers. The next generation of cloud computing will focus on abstracting virtual infrastructure and the operational processes that go along with managing that infrastructure.
Hybrid Cloud is the preferred enterprise strategy in 2017, but private cloud adoption fell. In 2017, 85% of enterprises already using cloud technology have a multi-cloud strategy, up from 82% in 2016. This trend will continue in the next years. By 2020, less than 5% of enterprise workloads will be running in true on-premises private clouds. § As part of adopting DevOps processes, companies often choose to implement new tools that allow them to standardize and automate deployment and configuration of servers and applications. These tools include configuration management tools (such as Chef, Puppet, and Ansible) and, more recently, container technologies, such as Docker, and container orchestration and scheduling tools such as Kubernetes, Swarm, and Mesosphere.
Through 2021, more than half of the total IT services spending increase of 200bn USD will be digital related services. § Machine Learning Machine learning is on top and will be the technology that will drive the transformation. This will allow developers to focus on creating incredible new applications without having to understand complex concepts like neural networking. § Serverless Architectures Future architectures will follow the serverless architecture pattern. This means that the platform will dynamically determine how much infrastructure is needed and then automatically provision the infrastructure to support the application.
NoOps will become mainstream Companies still need operations, but the focus in the future will shift towards operating the applications and ensuring that the cloud platform is meeting its SLAs. The new model should allow developers to focus on business requirements, while the cloud provider handles the infrastructure and the scalability. § Immutable Infrastructure Immutable infrastructure is an architectural pattern in which the system and application infrastructure, once instantiated, is never updated in-place. Immutable infrastructure could encompass the entire application stack, in-versioned templates provisioned using API-enabled infrastructure capabilities, in cloud infrastructure as a service (IaaS) or platform as a service (PaaS).
Key fact: Hybrid cloud will strengthen its significance over the next years.
29 INTRODUCTION TO CLAIRFIELD INTERNATIONAL
30 Strictly private & confidential Clairfield International is the leading M&A advisor for crossborder midmarket transactions. WHO WE ARE 400 professionals Industry access in 7 strategic sectors Understanding of local cultures Founded in 2004 Crossborder M&A some 80% of our work Holistic and life cycle advisory approach Midmarket focus Senior level attention Additional expertise in equity & debt advisory
31 Strictly private & confidential Strategic advisory § Financial restructuring advisory services § Valuations and fairness opinions § Regulated industry advisory § Employee stock options plans Capital markets advisory § Equity advisory: strategic investor relations, new issue advisory (IPO, capital raising) § Debt advisory: financial structuring and capital raising Family business advisory § Succession planning § Handing over the company within or outside the family § Valuation § Strategic positioning § Corporate governance § Family code Mergers & Acquisitions § Design, initiation, and execution of international and domestic acquisition opportunities § International and domestic management and execution of buyand sell-side mandates § Advisory on mergers and joint ventures We provide top-notch advice to family businesses, multinational corporations and financial investors on mergers, acquisitions, and sales as well as additional corporate finance services.
WHAT WE DO
32 Strictly private & confidential WORLDWIDE PRESENCE 35+ OFFICES 23 COUNTRIES WHERE CLAIRFIELD IS PRESENT 400+ PROFESSIONALS OUR LOCATIONS Brisbane Mumbai Hong Kong Bejing Shanghai Santiago de Chile Curitiba Rio de Janeiro Sao Paulo Mexico City New York Washington Miami Shenzen
33 Strictly private & confidential OUR LOCATIONS IN EUROPE § Amsterdam § Antwerp § Barcelona § Birmingham § Brussels § Budapest § Copenhagen § Düsseldorf § Frankfurt § Geneva § Helsinki § Istanbul § London § Lyon § Madrid § Marseille § Milan § Moscow § Nantes § Oslo § Paris § Stockholm § Stuttgart § Tel Aviv § Valencia § Vienna § Warsaw 26 OFFICES
34 Strictly private & confidential OUR TRACK RECORD Thomson Reuters League tables 2015; announced Mid-Market M&A deals valued up to USD 500m excluding audit firms Ranked among the Top 5 independent corporate finance firms in Europe Ranked among the Top 10 independent corporate finance firms worldwide 160+ closed transactions per year Midmarket Deal values between USD 10 and 500 million Crossborder M&A some 80% of our work Close to USD 20 bn in cumulative deal value since 2014 Clairfield International maintains top position in the Thomson Reuters financial advisor rankings Independence We own our business and act as entrepreneurs, free of the conflicts often found in large multi-product firms.
Confidentiality Trust and integrity are essential values for our advisory services. Data and information are treated with the utmost discretion. Sector expertise The long experience of our partners in diverse industries in combination with our well-connected industry experts enable our clients to open up new possibilities. Seniority Senior involvement throughout all phases of a transaction is the single most important hallmark of our execution style and commitment to quality.
35 Strictly private & confidential INDUSTRY ACCESS IN 7 STRATEGIC SECTORS § Business services § Distribution § Logistics § Industrial services § Education § Staffing § Engineering § Consumer goods § Multichannel retail § Real estate § Furniture § Food & beverage § Food services § Agribusiness § Fashion § Luxury goods § Metals & mining § Oil & gas § Renewable energy § Power § Coal & fuels § Oilfield services § Medical devices § Medical supplies § Pharma & biotech § Animal health § Lab services & equipment § Hospitals, clinics, and residential care § Financial services § Debt collection § Asset management § Family offices § Insurance § Private equity § Digital & traditional media § IT services § IT consulting § Hardware, software & equipment § E-commerce § Automotive § Building materials § Wood processing § Testing & measuring § Machinery § Chemicals § Aerospace BUSINESS SERVICES CONSUMER & RETAIL ENERGY, CLEANTECH, RESOURCES HEALTHCARE FINANCIAL INSTITUTIONS TECHNOLOGY, MEDIA & TELEKOM INDUSTRIALS
36 Strictly private & confidential WHO WE WORK FOR PRIVATE EQUITY FIRMS MULTINATIONAL COMPANIES FAMILY BUSINESSES FINANCING INTERMEDIARIES Selected clients 2010-2016
37 Strictly private & confidential 20 senior partners leading a global TMT practice of 75 professionals worlwide executing more than 100 TMT transactions in the past THE GLOBAL TMT TEAM Austria Berend Yntema Australia Sharon Doyle Belgium Hans Buysse Brazil Rodrigo Pasin China Yufang Guo Denmark Soren Brix Finland Juha Raunio France Bertrand Hermez Germany Dirk Middelhoff India Ajit Deshmukh Italy Giuseppe R.
Grasso Israel Joseph Sabet Mexico Pablo Coballasi The Netherlands Onno Vos Norway Jarle Mork Poland Piotr Kolodziejczyk Spain Brian O'Hare Sweden Gunnar Brundin UK Shah Zaki US Crosby O'Hare Subsectors of expertise Clairfield's TMT team is led by Bertrand Hermez of Clairfield France and Piotr Kolodziejczyk of Clairfield Poland. It offers particular expertise in the following areas: Software development IT services Telecommunications Infrastructure, internet service providers Media Internet, B2B, B2C Hardware manufacturers/distributors Internet of things FinTech Security
38 Strictly private & confidential KEY BIOGRAPHIES (1/ 6) Berend Yntema (Austria) Berend Yntema is a corporate finance specialist and has over 20 years of experience in M&A, strategic and crossborder acquisitions, capital raisings, and restructurings with a focus on Western and Eastern Europe. He has held various senior management and managing director positions in corporate finance and M&A advisory firms. He worked as a director at Investment Fund Sector Capital in Moscow and later as director for Poland at the European Privatization & Investment Corporation (EPIC). As one of the founders of COM Partners, he specialized in midmarket M&A advisory in the dynamic tech sector.
Berend was born in the Netherlands and holds a degree in economics with a focus on finance from the University of Groningen.
E-mail: yntema@at.clairfield.com Sharon Doyle (Australia) Sharon Doyle leads Clairfield Australia's mergers and acquisition practice. Sharon has managed capital raising, merger, sale and acquisition processes across various industries, for public and private companies, including the distillation of key business drivers, management of commercial assessment processes, development of disclosure documentation and management of stakeholder interactions, negotiations and pricing. Sharon has successfully closed many transactions in TMT including the sales of Technisyst to Kestral Capital, Q Mastor to Triple Point Technology, and Eden Technology to Siemens.
E-mail: sdoyle@clairfield.com Hans Buysse (Belgium) Hans Buysse has more than 20 years of banking and corporate finance experience. His expertise includes buyside and sellside assignments, as well as MBOs and IBOs in the energy & utilities, telecom, real estate, and infrastructure sectors. He has extensive experience in structured finance, financial restructuring, strategic advisory, valuations and PPP and has been involved in most significant Belgian PPP deals. He began his career at KU Leuven and moved to Generale Bank in 1992. He co-founded the corporate finance division at Deloitte & Touche Belgium in 1997.
Hans was a partner in corporate finance for KPMG until 2007. Most recently, he was head of M&A for Belgium at NIBC Bank. Hans is the vice-chairman of the Belgian Association of Financial Analysts as well as serving on other boards. He holds a masters degree in applied economics, a masters degree in management, and a degree in tax. He is a certified European Financial Analyst (FSA accredited).
E-mail: hbuysse@be.clairfield.com