GRADUAT E - PROGRAMME RECRUITMENT
→
If your browser does not support JavaScript, please read the page content below:
GRADUAT E - PROGRAMME RECRUITMENT
→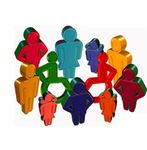 2 GRP2018 INDEX Come be the judge for the winner of the biggest and the last CAREERS FAIR of 20 18 and STAND a chance to win the most awesome prizes ! Y ou will simply need to make the following observa- tions: • Visual appeal of the exhibitors' stand • Meaningful interaction with students and • Student friendliness on the following companies and many more: • A. T. Kearney • ABInBev • Afrizan • Allan Gray • AGSA • Cummins • FNB • Firstrand • FTI Consulting • GIBS • Investec • KPMG • L'Oréal • Rheinmetall Denel • Motus Corp • SEF • Steinmuller • Tigerbrands • Torrecid • Truworths • CFA • Vega School • The list is endless, space is limited Save the date 26 July 20 18 @08H00 Old Mutual Sports Hall FOREWORD Carol Crosley - Registrar, Wits University INCLUSIVITY IN THE WORKPLACE AS WELL AS THE ACADEMIC INSTITUTION Farhana Hassam WELCOME TO THE WINNERS' CIRCLE The best recruiting companies at the 20 18 GRP Careers fairs STUDENT PERSPECTIVE Emmanuel Gamor CCDU SERVICES THE WITS GRADUATE RECRUITMENT PROGRAMME GRP UPCOMING EVENTS Some of the exciting GRP events to be hosted in the 3rd quarter of 20 18 COMPANY FEATURES In case you have not started with that bursary or graduate programme application, you might want to make a call. 04 05 06 08 10 10 1 1 12 The WITS GRP team: GRP Coordinator Bongi Ndlovu GRP Interns Luzibo Matobo Ntolwane Moroka Antoinette Makgala Sinenhlanhla Masango Motswakgole Mphahlele Check us out at the CCDU building from 8h00 - 16h30 Tel: 0 1 1 7 1 7 9 1 32/40/45 Email: grp.ccdu@wits.ac.za Welcome to the 2nd edition of our quarterly newsletter. We hope you'll enjoy this read. • Atos • BASF • BP • Cipla • Cosmopolitan • EY • Massmart + Walmart • WethinkCode • Cultural Care Au Pair • MSD • Nestlé • IQ Business • Monocle Solutions • Wunderman SA • Marsh • Cosmopolitan • Omenon • SARS • P&G • Omenon • Mercedez Benz • Verdant Capital Best Exhibitors Award GRP 2018 The Ultimate Crown The University of the Witwatersrand, Johannesburg and the Counselling and Careers Development Unit supports and encourag- es freedom of speech, thought and opinion. It also provides a platform for different voices to be heard, even if we do not neces- sarily agree with the views expressed. The thoughts, views and opinions published in this newsletter are those of the respective authors and do not necessarily reflect the views or values of Wits University or the Counselling and Careers Development Unit.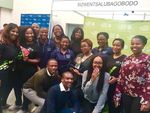 4 GRP2018 How many times have you walked into a room – be it for a lecture, a function, a restaurant or even an interview – and your immediate thought is 'I don't be- long here'. What makes you decide, in that spilt second, whether you feel included and want to stay in the room or whether you feel uncomfortable and want to leave. Is it perhaps because of your language, your gender, your skin colour or your religion – or perhaps none of these? We know that our childhood and past experiences deter- mine and shape our beliefs, associations and categorisa- tions – for example we grow up expecting a male to provide for a family financially while the mother stays at home to look after the children. Neurological- ly these unconscious biological reactions kick in a full 250 milli- seconds before conscious thought begins. As we grow up, these categorisations entrench themselves and shape and de- termine how we view people. My question to you as a Wits student is – how conscious are you of your own categorisations or stereotypes of people and what are you doing to break down barriers to ensure that you are part of shaping an in- clusive culture on campus? The Bill of Rights (Chapter 2) in The South African Constitu- tion enshrines the rights of all people. Besides this, there is a strong moral imperative to treat all people equally but entrench- ing 'inclusivity' as an everyday occurrence - the practice of in- cluding other people who might otherwise feel excluded or marginalised - is up to you and I. We need to make conscious decisions and be proactive in making people feel included. We cannot complain that our campus, our country is racist or sexist if we are not part of the change we want to see.
As individuals we need to take a candid look at ourselves – our campus may be diverse but how inclusive are we making it? Do we value individuals' unique identities and recognise them as part of our world or do we merely tolerate differentness. Choosing to embrace the uniqueness of people around us and being inclusive can prepare us for the world of work which, according to recent research, is showing that a diverse workforce where people feel included is having a strong impact on companies' pro- ductivity and ultimately has a correlation to the organisations' profit margins.
This may be because the very act of encouraging diverse thought encourages innova- tion; it means we have to think differently and in so doing it challenges mediocrity. A recent American Sociological Asso- ciation Study found that for every 1% increase in the rates of gender and cultural diversity within an organisation, there is a 3% and 9% increase in sales respectively. Adapting this outlook may im- prove your employability in the future but for now I would value your ideas on how to develop a mindset of inclusion that we can use in our University – we need students and staff to work together on making our envi- ronment more inclusive. I look forward to your mail which you can send to registrar@wits. ac.za Carol Crosley Registrar (WITS University) 4 GRP2018 FOREWORD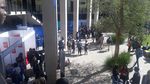 5 GRP2018 INCLUSIVITY IN THE WORKPLACE AS WELL AS THE ACADEMIC INSTITUTION "There is no greater disability in society, than the inability to see the person as more." Disability in the workplace, as well as in society itself, is a topic surrounded by stigma, appre- hension and countless questions. Progression believes that, through the sharing of information around disability, these stigmas and fears can be replaced with acceptance and inclusiveness where disability is seen as part of normal hu- man experience. Many organisations are striving towards diversifying their workforce and including people with disabilities among their staff. As a starting point, one can use the correct ter- minology, for example, addressing someone as a person with a disability rather than a disabled person.
Awareness/Education: Creating awareness around disability is the first step in ensuring your work environment is an inclusive and accepting one, where people with disabilities feel com- fortable in disclosing their disability and will be equipped with the knowledge and tools needed to be successful and productive. Changing one's mind-set is of utmost importance and can be done by participating and actively celebrating health awareness days throughout the year. Reasonable Accommodation: The concept of reasonable accommodation, as defined in the Employment Equity Act, is designed to provide a fair, non judgemental, accessi- ble mechanism to explore the possibilities which exist within a business, with the view on minimising the barriers and focus on the skills and value of individuals. How? Emphasis needs to be placed on the so- cial model of disabil- ity, which observes the structures and systems of society as barriers for people with disabilities rather than the condition itself. Only allowing, or budget- ing, for the physical or structural changes when implementing reasonable accommodation can be counterproductive in the long term if it is not supported by inclusive and accessible attitudes and culture. Not all disabilities are physical, nor display visible or obvious symptoms, there are also different types of mental disabilities. Ongoing support is critical in the successful management of invisible disabilities. In addition, supportive poli- cies within the organisation can assist in ensuring that best practice is followed at all times. Although there are a number of tools available to reason- ably accommodate a person with a disability, the process does not always have to be an expensive one. If we want to encourage inclusive and ac- cessible workplaces, reasonable accommodation needs to be considered or explored at some point in the employment cycle.
Accessibility: toilets, parking, elevators, work- spaces etc. In the case where an organisation is not the owner of the building they occupy, con- versations need to take place with landlords to implement the necessary measures to improve accessibility. Assistive Devices: Various assistive devices are available for the different types of disabilities. Most universities, including Wits, use assistive devices in order to best assist their students as well as keeping current with the latest technolo- gies. An example would be using an electronic form of Braille for the visually impaired. Other ex- amples of assistive devices include wheelchairs, crutches, callipers, prostheses, JAWS, magnifi- ers, Interpreters, medication etc. Disclosure - a person who has disclosed their disability has the right to confidentiality. It is important to make employees aware of the disclo- sure process, who to go to and what documents to complete.
Farhana Hassam Talent Sourcing Manager Progression – Transformation Enablers https://www.progression.co.za/ 5 GRP2018
6 GRP2018 WELCOME TO THE WINNERS' CIRCLE Hatch Africa at the Engineering Careers Fair Other participants: Aurecon, Bain & Co., Tetra Pak, Cummins, Air Liquide, PWC, FNB, Deloitte & Tou- che, Nedbank and Defy Appliances EY at the Accounting Career Fair Day 1 Other participants: National Treasury, CAMAF, Vatit, BDO, AGSA, Bain & Co., Standard Bank, MTN, Investec, PWC and Deloitte & Touche A Careers Fair is a platform presented to students in their various years of study to find out more about their prospective job and vacation work opportunities, internships, bursaries on offer as well as finer details on what different career paths entail. Those prospective employers best at dissem- inating this information are recognised by Witsies at each and every careers fair hosted by the Graduate Recruitment Programme (GRP). The winners of the best prospective employer at an exhibition award are presented below.
6 GRP2018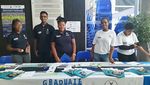 7 GRP2018 Firstrand at the Ac- counting Careers Fair Day 2 Other participants: Moore Stephens, SAICA, RSM, IRBA, Grant Thornton, AGSA, ACCA, Shoprite Check- ers, SAIPA, PWC, KPMG SizweNtsalubaGo- bodo at the Accounting Careers Fair Day 3 Other participants: Vega School, Mazars, Nexia Sab&T, GIBS, AdaptIT, PKF Octagon, AGSA, Old Mutual, Procter & Gamble, SAIPA, Ngubane & Co. and KPMG Engen Petroleum Ltd. at the IT & Computer Sciences/ Commerce/ General Careers Fair Other participants: PWC, McKinsey & Co., Dariel, Standard Bank, IQ Business, Amazon, Investec, KPMG, San- lam, Bain & Co., PSG Konsult, Allan Gray, Afrizan, Huawei, De- loitte & Touche, FNB, One Capital, Entelect Software, Munich Rein- surance, Retro Rabbit, Adapt IT, ACS, ABIn- Bev and Cloudsmiths 7 GRP2018
8 GRP2018 STUDENT PERSPECTIVE On Thursday, 25 January of this year, I finally re- ceived my student visa at the South African consul- ate in Mauritius, to enable me to join my classmates for the Masters in Management, Innovation studies program at the Wits Business School. Even though this was not my first visit to South Africa, I was incredibly excited, as I was finally going to be en- rolled as a full-time student at the world-renowned University of the Witwatersrand for my postgraduate education! When I arrived at the Business School, I was ap- preciative to be greeted by warm smiles, an engag- ing faculty and brilliant professionals from diverse companies, with varying expertise. I applied to Wits in anticipation of a world-class university experi- ence and a trail-blazing program in Innovation, with faculty representatives of different countries and a director, Dr. Diran Soumonni, from Benin at the helm. So far, my program has allowed me to engage with brilliant academic minds, such as Nigerian-born Prof. Kalu Ojah and South African Prof. Chris van der Hoven, who tirelessly bring a wealth of experi- ence to their work.
As a Ghanaian who was educated in the Unit- ed States, and who recently taught students and staff from over 30 different countries at the African Leadership University (ALU) in Mauritius, I am conscious of inclusivity. I remain grateful for the intentionality with which we approached this at ALU, as an academic institution. On campus in Mauritius, the representation of different nationalities and the diversity of thought helped us to approach familiar topics in new ways. We also broke new ground with the aid of varied and nuanced understandings informing our discussions in and outside the class- room. We explored important subjects like deco- loniality, feminism, patriarchy, culture, economics and entrepreneurship with a myriad of contributions from people of different identities. This added to the richness of the university experience. I feel a bit of that is lacking at Wits and there is room for improve- ment in relation to gender, black and international representation among faculty & staff across all campuses. I think the Wits community would benefit from enrolling more international students into its programs - as the global world is keenly shaped by an informed and inclusive community, and so should a world-class institution.
Given my experience as an international student, and in multicultural environments, I have sought an inclusive and mutually enriching experience at Wits. I have been very intentional in my engagement with Wits, and the broader Johannesburg community, by seeking spaces that would allow me to learn and also to make my own unique contribution. I have found these at the PiG (Postgraduate Club), where I have sparred with different people on issues of poli- tics and economics in South Africa; at the inter-resi- dence soccer league, where I play for the Wits Junc- tion team, allowing me to build relationships that have welcomed me into a broader community, as well as through different cultural experiences of the city. I am also grateful to be plugged into the Wits Tshimologong entrepreneurial community, where my co-founder, Zinhle Mkhabela, and I have found- ed an edTech startup, Kanea, to create learning journeys and playbooks that upskill graduates and professionals of all nationalities and backgrounds in the advent of the 4th Industrial Revolution. My Wits experience continues to highlight the importance of building inclusive communities for the benefit of enriching the academic journey and experience and I am truly proud and grateful to be a Witsie! Emmanuel (Agbeko) Gamor https://www.linkedin.com/in/eagamor
9 GRP2018 GRADUATE RECRUITMENT AND EMPLOYABILITY PROGRAMME The Wits Graduate Recruitment Programme facilitates contact between Wits students and prospective employers with a view to exposing stu- dents to opportunities in the world of work. The Programme also provides employers with the best possible access to desirable candidates. WHAT WE ASSIST WITH: Employment Opportunities, Internships, bursaries, Part-time Work, Vac Work, World of Work work- shops & presentations and Career Fairs. To receive updates, register with the GRP • Go to "Wits Self Service" and click on the "Graduate Recruitment Programme" link on your left or, • Connect to the link: http://virtus.wits.ac.za:8280/wits-ccdu-register/ via Wits Wi-Fi Let us help you get in touch with prospective employers.
Join the Graduate Recruitment Programme (GRP) and stay connected! Wits Graduate Recruitment Programme Wits_GRP DISCLAIMER: The above is subject to prospective employers' available job opportunities and not the Wits Graduate Recruitment Programme and/or CCDU FOR OPPORTUNITIES THAT BREED EXCELLENCE!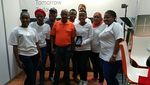 10 GRP2018 CCDU SERVICES Career Education and Counselling Graduate Recruitment and Journey to Employability Programme Counselling and Psycho- therapy Diversity Engagement Mentoring Life Skills Development HIV /AIDS Education, Ad- vocacy and Support Life Coaching Advocacy for Social Justice and Human Rights For more information on any of the above services visit us at the CCDU building, west campus opposite Cham- ber of Mines building or www.wits.ac.za/ccdu Counselling and Careers Development Unit (CCDU): 0 1 1 7 1 7 9 140/32 Open: Monday to Friday, 08:00 - 16:30 • • • • • • • • • The Wits Graduate Recruitment Programme within the Counselling and Careers develop- ment Unit runs a number of events on campus in which we host prospective recruiters who are interested in employing Wits graduates, or offering internships and bursary contracts to students in desirable courses of study. Some of the events organised on campus in- clude: • Career Exhibitions • Company Presentations and Showcases • Annual Graduate Recruitment Programme Participation in these events can help you to secure employment and can also help to broaden your understanding of the job search process. The interaction with employers also provides you with the opportunity to develop your job search skills and personal development. The Journey to Employability Programme runs a series of workshops and presentations at the CCDU on preparing for the World of Work. Follow us on: and stay up to date with what's happening with GRP . Check our calender of events and diarise the dates.
The Graduate Recruitment Programme Puts Y our Degree to Work and Give Y our Career A Lift! For any GRP related queries contact us on: Tel: 0 1 1 7 1 7 9 1 32/40/45 Email: grp.ccdu@wits.ac.za Website: www.wits.ac.za/ccdu/ Wits Graduate Recruitment Programme Wits_GRP 10 GRP2018
11 GRP2018 UPCOMING EVENTS 26 JUL Y We can't be the best without the mother of all Careers Fairs. Save the DA TE, 26 JUL Y - Old Mutual Sports Hall @ 08:30 to 1 5:00 and start your journey to employability. Competitions, prize give- aways, freebies and of course our dance off to end the day in collaboration with VoW FM. Put your degree to work and give your career a lift!! Company Presentations Careers Fair Allan Gray Royal Swazi Sugar Alec Building Carrick Health AT Kearney Sunway Kids Wunderman SA 31 July, @ 17:00 2 August, @ 17:00 6 August @13:15 8 August, @ 17:00 14 August, @ 13:15 16 August, @ 17:00 21 August, @ 17:00 Company Showcases FNB Activation Psybergate 6 August, @ 08:00 7 August, @ 08:00 SH B5 SH B5 SH B5 SH B5 NCB 3 SH B5 WSS2 Library Lawns WSS Foyer CHECK For updates
12 GRP2018 COMPANY FEATURES Absa Bank Limited Absa Bank Limited offers a range of retail, business, corporate and investment banking, wealth management products and services primarily in South Africa. We are driven by our purpose to help people achieve their ambitions in the right way. We are focused on our goal to become the financial services provider of choice. We are committed to shared growth, which for us means having a positive impact on society and delivering shareholder value We form part of a flexible and ever changing agile working environment. We deal with volatility, uncertainty, complexity and ambiguity. We are performance and customer driven.
Contact Details: Tel: 011 350 4000 Email: Risingeagles@absa.co.za Website: Risingeagles.absa.mobi Students Targeted: Accounting ; Finance; Economics; Management studies; Law; Information sys- tems; chemical Engineering; Electrical Engineering; Mechanical Engineering; Computer Science ;Mathematics & applied ;Statistical Science Acca South Africa Join the fastest-growing gateway to the accountancy profession and build your success story. The Association of Chartered Certified Accountants (ACCA) is the world's fastest-growing gateway to the accountancy profession, helping people like you to become successful accountancy profes- sionals.
Our global reputation is so strong that we now have over 200,000 members and 486,000 students in 178 countries. Our mission is to give you greater career opportunities through qualifications that are recognised and recommended around the world. Contact: Natalie Jorgensen Email: educationsa@accaglobal.com Tel: 011 459 1912 Office: 18 Hurlingham road, Illovo, Johannesburg Website: www.accaglobal.com Targeted Students: Bachelor of Commerce (Accounting) / Bachelor of Accounting Science Application Procedure: http://southafrica.accaglobal.com/ Auditor General of South Africa The Auditor General of South Africa is a supreme audit institution that audits public sector in order to build public confidence through its audits. we have offices all over the country with 15 Training offices where we offer SAICA training contracts to young and vibrant South African candidates who aspire to be Charted Accountants. Currently our Trainee Auditor scheme is made up of +/- 1350 Trainees. We are the only supreme institute that audits organizations that matter to an ordinary South African citizen like you. If you care about your country and would like to do more than just complaining about things that are not working, come and join the only institution that will enables oversight and accountability to those charged with delivery services to the public.
13 GRP2018 Contacts: 0124268000 Nontokozom@agsa.co.za , AamenaE@agsa.co.za &LauretteM@agsa.co.za Targeted Students: Accounting 3rd years and CTA students Application Procedure: www.agsa.co.za Closing Date for applications: 31 October 2018] Bain & Company Africa Bain is helping Africa's top business leaders solve their toughest challenges. Bain Africa is our first on the continent and one of our fastest growing offices in the world. Our unique, results driven culture has been continuously redefining strategy consulting. Our commitment to delivering real, measurable results that impact futures and bottom lines is unmatched in the industry – and so are our people. We succeed because we refuse to allow ourselves or our teammates to fail. We prefer setting the pace to sitting on the side-lines, and we write invaluable personal results stories with each new experience. Voted #2 – In the 10 Best places to work by Forbes and 2018 Vault Rank- ings include: #1 Best Consulting Firms for Firm Culture #1 Best Consulting Firms for Informal Training and Mentorship #3 Vault Consulting 50 Contact Details: Name: Burnice Lange Tel: 011 089 9009 Email: Burnice.Lange@Bain.com Website: http://www.bain.com/careers/ Students Targeted: Students from all degrees and disciplines are welcome to apply. Application Procedure: For full time and internship applications please visit http://www.bain.com/ careers/ Select office preference(s) Johannesburg, South Africa or Lagos, Nigeria. Applications must include: • One page cover letter • 2 page CV /resume • Matric results • All academic results/transcripts Closing Date for Applications: 12th August 2018 CaseWare Africa CaseWare is the leading global provider of auditing and financial software and is relied on by more than 20 000 users in Africa. CaseWare Africa has developed and become renowned as one of South Africa's leading software houses specialising in the design, development and deployment of software solutions for financial professionals.
Contact: Candice Clark Email: candice.clark@AdaptIT.co.za Website: https://www.casewareafrica.co.za/careers/ Students Targeted: BCom accounting, and general 3-year IT degrees. Application Procedure: Please visit our careers site (https://www.casewareafrica.co.za/careers/) to apply for any of our graduate opportunities and roles. Closing Date for Applications: 31 October 2018
14 GRP2018 CloudSmiths CloudSmiths is the largest and oldest local partner for Salesforce. Salesforce is the world's lead- ing customer relationship management platform, and is ranked by Forbes as one of the top 5 cloud-computing vendors in the world! And it truly does have a cult-like following worldwide due to its innovation and technology advances (fun fact: Forbes ranked Salesforce as the world's most in- novative company in 2017). It is currently one of the most sought-after skills in the tech world, and therefore a career in Salesforce presents incredible career growth and earning potential. A career in Salesforce is an exciting one, and offers diverse opportunities in terms of roles, projects, and locations. CloudSmiths is home to the number 1 ranked Salesforce consultant in South Africa, and 4 of the top 10. As a company, we have completed over 210 Salesforce projects and have a team with 71 Salesforce certificates. With CloudSmiths as your home, you really can create a career you will love within Salesforce, and be the architect of your tech career dream! Contacts Name: Candice Clark Email: candice@cloudsmiths.co.za Website: www.cloudsmiths.co.za Students Targeted: Completing BSC Computer Sciences degree / BSC Computer Sciences Hon- ours Degree Application Procedure: Limited opportunities are available so make sure to send a copy of your CV and most recent academic transcripts to Candice at email address above. Closing Date for Applications: 08/31/2018 Dariel We are a proudly South African company focused on creating world-class bespoke software archi- tecture, designed to solve our clients' specific needs. We are big enough to deliver on your needs and our management team is always here to ensure that we get it right.
A career with Dariel offers skilled technologist a platform to deliver quality solutions, with like-mind- ed individuals, in a stimulating and exciting environment. Everything we do is guided by our 5 values: Always Delivering, Excellence, Passion, Ethics and Personal Growth. Contact Details: Name: Peter Ferreira/Busi Thabethe Tel: 011 566 5720 Email: graduates@dariel.co.za Website: www.dariel.co.za Students Targeted: BSc – Computer Science or Computer Engineering students on their final year of study with an impeccable academic record.
Application Procedure: Candidates complete our online application. 1. We shortlist candidates and ask them to submit additional information. 2. Our panel then sifts through submissions and qualifying candidates are invited for an inter- view. 3. A final selection from the list of interviewees is then made. Closing Date for Applications: 31 August 2018
15 GRP2018 Deloitte Deloitte is one of the leading professional services organizations in the world. We specialize in providing Audit, Corporate Finance, Consulting, Risk Advisory and Deloitte Africa Tax & Legal. At Deloitte, you have the opportunity to develop your talents & capabilities to be in the driving seat of your career. Our unique culture, commitment to continuous learning & accessible leadership encourages personal initiative & rewards innovative thinking. Whatever your age, gender or cul- ture, you'll make more of your career at Deloitte.
Contact Details: Name: Thato Dikgale Tel: 011 209 8529 Email: zattgraduateteam@deloitte.co.za Website: www.deloitte.com/za Students Targeted: Students who are currently in the process of completing their fourth year in Accounting specialising in Tax & Finance, Actuarial, Computer Science & IT, Data Science, Eco- nomics, All Engineering, Mathematics & Statistics and Risk Management Application Procedure: Submit your CV and Academic Transcript to the Graduate Programmes found on this link http://bit.ly/2FhuNBT Closing Date for Applications: 30 September 2018 Entelect ARE YOU PREPARED TO BECOME MORE? Like the naïve teenager who becomes the saviour of an entire galaxy, you too have the potential for greatness when you work with us at Entelect. Should you choose to start your journey with us, you are not only joining a leading software engi- neering company, you are becoming a part of something much bigger; where the possibilities are endless. Leave your fears behind and insecurities at the door, and bring the magic of you. LET'S GO FURTHER, LET'S BECOME MORE.
Contact Details: Charmain Kourie Tel: 011 994 3300 Website: www.entelect.co.za E-mail: career@entelect.co.za Students Targeted: BSc, BCom, BIS or BEng in Computer, Software, Information or Electronic related sciences. Application Procedure: All interested applicants can apply online via our website, or e-mail their CV and transcripts to career@entelect.co.za. Closing Date for Applications: 1 November 2018
16 GRP2018 FirstRand Bank Limited Talented individuals who love challenges, are motivated to add value and have innovative ideas will always find a home at FirstRand. FirstRand is a leading African financial services business with brands well known for their en- trepreneurship and innovation: FNB, RMB, WesBank and Ashburton Investments. Each of the brands is united by a shared philosophy and a unique owner manager culture that empowers and mandates teams to make a serious impact in the financial services field – and on the world. We select exceptional students for a two unique programmes (one for CAs, one for Quants) that gives them hands on, on the job experience in all aspects of banking, investments, finance and financial services: A 4-in-1 experience for exposure, experience, skills and knowledge. _ _ CA Training Programme Self-starters who appreciate substance over form and take pride in going beyond expectations and pushing the limits of personal potential – take note.
You've heard all the spin… you've heard what is expected of you. But for some, just going with the is just not good enough. How about a diverse and comprehensive programme that gives you wide exposure, experience, contacts and dedicated training in all SAICA specified competencies (with specific focus on Financial Management, Tax and Management Decision Making). Contact Details: Name: Zahira Vorajee Tel 011 282 1753 Website www.my4in1.com Students Targeted: Completed or in final year of BCom/ BBsc Accounting Hons/ CTA Degree Application Procedure: www.my4in.com Closing Date for Applications: end of August each year _ _ Quants Grad Programme Numbers make the world go round… but people matter far more. They are the resource, the re- ward and the purpose.
If you'll flourish in a diverse, well rounded and innovative environment, FirstRand is a choice that gives you more options. Our quantitative graduate programme includes full study bursaries, vaca- tion work, and employment for students in the field of actuarial science and other mathematical or statistical disciplines. Find opportunities at the FirstRand Corporate Centre, FNB, RMB, WesBank and Ashburton Investments. Students Targeted: Completing Honours in B.Sc. (Actuarial Science) / Bachelor of Business Sci- ence degree (BBSc) with Honours in Mathematical Statistics Application Procedure: Go online: www.my4in.com Closing Date for Applications: end of November each year Contact Details: Zahira Vorajee Tel 011 282 1753 Website www.my4in1.com
17 GRP2018 Genesis Analytics Genesis Analytics was one of the first economics-based consultancy firms to be established in Africa and has grown into the largest. More than 50% of our work is outside of South Africa and extends to 32 countries on the African continent. OUR PURPOSE IS TO UNLOCK VALUE IN AFRICA! Our consultants use their analytical capa- bilities to improve decision-making and, through better decisions, unlock substantial value for our clients and society. Our work is far-reaching with high-impact. Our high expertise helps us to make a meaningful difference through strategy and development.
Contact Details: Zandile Shabangu Tel: 011 994 7000 Email: zandiles@genesis-analytics.com Sudents Targeted: Masters students that have studied Economics (or related disciplines), Finance, Health Economics, Demography, Epidemiology, Population Studies, Public Health, Psychology, Development and International Relations, Statistics, Monitoring and Evaluation. We may also con- sider candidates with exceptional performance at Honours level. Applications Procedure: All applications must be submitted online on the careers portal of the Genesis Analytics website. Applications sent by email will not be considered. Complete applica- tions require: 1) CV in .doc or .pdf format, 2) a detailed motivational letter, 3) copy of identification document (ID or passport). Attachments cannot exceed 4MB Application Closing Date: At Genesis Analytics, we constantly look for curios minds with new ways of seeing the world. As such, we always welcome online applications. McKinsey & Company McKinsey's Johannesburg office opened in 1995, soon after South Africa's new democracy brought President Nelson Mandela to power. We have played an active role in the country's transformation and development— helping top companies win on the world stage, supporting the upgrade of key institutions and infrastructure, and building leadership and capabilities. In South Africa and over 30 other countries in sub-Saharan Africa, we shape strategy and strengthen op- erations for players in major industries, and help deliver better outcomes in education and health care. We have over 300 consulting and non-consulting staff based in Johannesburg. McKinsey Business Analyst Programme.
3rd year students in 2018 or 4th year student in 2019 are invited to apply. Link: https://mck.co/2x8KtY7 McKinsey Chartered Accountant CA Programme (SA). 3rd year CA university students students in 2018 or 4th year students in 2019 are invited to apply CA (Also eligible for the 2019 BA Internship) Link: https://mck.co/2LeSYEi Contact Person: Yunus Rocker Telephone (Direct): (011) 506 8252 Email: yunus_rocker@mckinsey.com Students Targeted: All Disciplines Application Procedure: www.mckinsey.com/careers Closing Date for Applications: November 2018
18 GRP2018 One Capital Advisory Proprietary Limited One Capital is an independent advisory firm, based in Johannesburg, focusing on the provision of independent, be- spoke corporate and regulatory advisory services. Contact Details: Name: Amanda Mahlunge Tel: 011 550 5000 Email: careers@onecapital.co.za Website: www.onecapital.co.za Students Targeted: BAcc; BA Law / LLB; BBusSc Accounting / Finance / Economics; BCom Accounting / Manage- ment Accounting / Economics / Finance / Financial Management / Financial Planning Investment Management / Law; and BCom Honours Accounting / Management Accounting / Finance.
Application Procedure: Submit applications via the following links: • Advisory Graduate Programme: https://www.surveymonkey.com/r/Advisory2019 • Sponsor Graduate Programme: https://www.surveymonkey.com/r/Sponsor2019 Closing Date for Applications: 31 July 2018 PSG PSG is a leading independent financial services group, with an extensive national footprint and both a Namibian and Mauritian presence. In operation since 1998, we offer a value-orientated approach to our clients' financial needs, from asset and wealth management to insurance.
Our business consists of three operating divisions: PSG Wealth, PSG Asset Management and PSG Insure. Each applies its own dedicated focus to our clients' financial wellbeing. We deliver a broad range of financial services and products to individuals and enterprises. We focus on wealth cre- ation, wealth preservation, asset management and insurance. Throughout, we place a strong emphasis on personal service and building lifelong relationships with our clients. Contact Details: Name: Melissa WilliamsTel: 021 918 7800 Email: melissa.williams@psg.co.za Website: www.psg.co.za Students Targeted: Engineering (Processing, Industrial, Software/Computer & Electronics), IT, Computer Science, Mathematics/Statistics, Investments, Accounting, Law Application Procedure: • Click on the careers tab on our website (www.psg.co.za) • Complete the registration process • Upload your CV, transcripts and a copy of your ID • Select the programme you wish to attend Closing date for applications: Graduate Programme: 31 October 2018 Bursary Programme: 30 November 2018 Retro Rabbit Unconventional? Perhaps. Original? Undoubtedly. Ingenious? Well, our clients seem to think so. Whether you're a startup or a corporate, as long as your problem can be solved with technology, we'll help you do it, with software de- velopment, digital graphic design, rapid prototyping, agile practice and a whole bag of other technological marvels. Retro Rabbit is South Africa's top company for software development, user experience, and design thinking. Retro Rabbit has over 100 highly-qualified engineers and creatives that build ingenious bleeding-edge solutions for you. Retro Rabbit details Tel: +27 12 348 7577 Fax: +27 86 567 5482 3 Diep in die Berg, Wapadrand, Pretoria, 0050 PO Box 14404, Hatfield, 0028 Students Targeted: IT, Software Development, Design, Mathematics students Application Procedure: Please visit our website www.retrorabbit.co.za and click on the Apply button and then upload your CV to the Graduate position Closing Date for Applications: 3rd of August 2018
19 GRP2018 RICH PRODUCTS CORPORATION Rich's®, also known as Rich Products Corporation, is a family-owned food company dedicated to inspiring possibil- ities. From cakes and icings to pizza, desserts and specialty toppings, our products are used in restaurants, hotels and bakeries around the world. Beyond great food, our customers also gain insights to help them stay competitive, no matter their size. Our portfolio includes creative solutions geared at helping food industry professionals compete in foodservice, retail, in-store bakery, c-stores, deli, and prepared foods, among others.
Working in 100 locations globally, with Rich Products Corporation Africa servicing 15 countries on the African conti- nent, Rich's® is a global leader with a focus on everything that family makes possible. We treat our customers, our associates and our communities the same way. Like Family. Rich's®—Infinite Possibilities. One Family. Contact Details: Name: Gert Loots Tel: +27-11-429-4000 Fax: +27-11-429-4299 Email: gloots@richza.com Website: www.richs.co.za Students Targeted: Bachelor of Commerce students. Application Procedure: Should you be interested in our graduate programme, please apply by sending your cv and your latest statement of results to careers@richza.com.
Closing Date for Applications: 30/09/2018 SizweNtsalubaGobodo SizweNtsalubaGobodo aims to be the leading and innovative Assurance and Advisory partner of choice. We are inspired to provide innovative, effective and efficient services that exceed client expectations while remaining focused on developing and retaining talent, and also supporting local communities. Our values bring a unifying focus to our way of working. Through building a sustainable legacy, we honour the values of teamwork, respect, excellence and integrity in everything that we do.
We embrace diversity, nurture growth, and strive for continuous improvement through commitment and dedication to excellence. Contact Details: Name: Shadi Ndala Tel: 011 231 0600 Fax: 011 234 0933 Email: shadin@sng.za.com Website: http://www.sng.za.com/careers Students Targeted: Between 150-180 (Nationally) Application Procedure: Please send the following required documents to the below email addresses Academic record; Proof of identification; Matric certificate; Updated CV; Motivational letter Articles applications: trainingrecruitment@sng.za.com Bursaries: bursaryapplication@sng.za.com Closing Date for Applications: 31 December 2018 VEGA SCHOOL DESIGN BRAND BUSINESS Vega is an educational brand of The Independent Institute of Education (The IIE) - South Africa's leading private high- er education institution. The IIE is internationally accredited by the British Accreditation Council (BAC). Vega's teaching philosophy is built on a wisdomwithmagic mantra, where creatives are trained in strategy and strate- gists in design-thinking. As South Africa's only brand focused school, Vega inspires a new breed of thinkers to gener- ate meaningful brand ideas to add value to people's lives.
Enrol for an IIE undergraduate and post graduate work-ready degree and diploma in design, brand communication and brand management, at The IIE Vega campuses across South Africa. Contact Details: Name: Siviwe Faku, Senior Student Advisor Tel: 011 521 4600 Email jhb@vegaschool.com Website www.vegaschool.com Students Targeted: Students in Design, Marketing Management and Marketing Communication; Brand & Business Strategy Application Procedure: Contact a Student Advisor on 011 521 4600 or apply online at www.vegaschool.com Submit a certified copy of the following documents: ID Document; Gr12 results; Academic Transcripts Closing Date for Applications: 31 October 2018 (late applications may be accepted at increased application fee)
20 GRP2018 L The WITS edge for all