Head of Junior Required for September 2020 - Cheadle ...
Page content transcription
If your browser does not render page correctly, please read the page content below
Welcome to Cheadle                                                                             Location
Hulme School

I am delighted that you are interested in the role of
Head of Junior School at Cheadle Hulme School.
After 11 highly successful years, Barbara      by which present day pupils and staff
Bottoms will be stepping down from             abide today. The Junior School plays an
her role as Head of Junior School, a role      integral part in fulfilling these principles.
which also encompasses leadership of
the Pre-School and Infant School.              If this role is a challenge and opportunity
                                               which excites you, and you believe that you     Located ten miles south of the cosmopolitan city of Manchester, Cheadle Hulme School is
Cheadle Hulme School possesses a               have the necessary skills and experience,       situated in extensive grounds. Manchester has a history of and commitment to ambition,
well-deserved reputation for being not         then we would be delighted to hear from you.    creativity and a thriving knowledge economy. There are 17 universities within an hour's
only one of the country's leading co-                                                          drive of Manchester, including the University of Manchester which has 25 Nobel laureates.
educational independent day schools, but                                                       In 2016 Manchester was named by The Economist Intelligence Unit as among the world's
also for its commitment to the values and                                                      50 most liveable cities ahead of London, New York and Rome. Public and private sector
visions of its founders. The founding of the                                                   investment has transformed the area and will continue to open new economic and leisure
School for necessitous boys and girls, who                                                     activity opportunities. There are excellent transport links including Manchester Airport
studied a modern and forward-thinking          Neil Smith,                                     and frequent trains to London, only two hours away by rail. The Peak District, North Wales
curriculum established the principles          Head                                            and Lake District are easily accessible, as are an array of cultural and sporting activities.
Cheadle Hulme
School Today

Cheadle Hulme is a modern, vibrant and dynamic
school which provides a stimulating and relevant
education for young pupils aged 3 - 18.

The School has a strong sense of community and provides an unparalleled
level of pastoral care which reflects a deeply caring ethos. A rich and
developing programme of co-curricular activities encourage engagement
at all age groups and have led to some significant accomplishments.
These have ranged from individual pupils quietly overcoming personal
challenges to those competing with considerable success in local,
regional and national competitions. Cheadle Hulme School's campus
is home to first class facilities, which have benefited from significant
investment in recent years. These include the opening of a new
Pre-School in September 2018 and the opening of a new dedicated
Sixth Form building in September 2019. A new fitness centre and the
refurbishment of the Holden Hall, the School's principal performance
space and important teaching area were also completed in the last
three years. These initiatives have been facilitated by the School's
prudent and highly professional approach to generating and managing
its resources. The School has made significant progress in fostering
its links with alumni and other donors, who have made a significant
contribution to these developments and to the wider life of the School.

Cheadle Hulme School's success was recognised in the
excellent outcome of the 2017 ISI Inspection with Reception
pupils praised for their "exceptional achievement".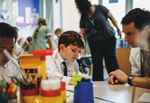 Our Heritage and
Waconian Values

The first pupils attending the School in 1855 were Manchester
Warehouseman and Clerks' Orphans, known as "Waconians". Former
pupils of the School are known as 'Old Waconians'. Cheadle Hulme
School's heritage and modern character is clearly traced back to
the philanthropic principles exhibited by the group of Manchester
businessmen who founded the School on "liberal principles for the
reception of both sexes". Their academic, altruistic and active values,
which underpinned the School's foundation and ethos in 1855, continue to
inspire and motivate members of the Cheadle Hulme community today.

The new Head of Junior School will have the potential to
become an inspirational, exceptional Waconian.
Our Mission and
the CHS Experience

We aim to ensure that each student experiences
a challenging, dynamic and relevant education
which enables them to reach their full
academic potential and flourish in a
rapidly changing world.

As Waconians, pupils are offered an enriching educational experience and
are prepared for their path of choice through a rounded curriculum. From
Pre-School to Sixth Form, pupils learn together and independently, and
their broad timetables encompass all aspects of the wider CHS experience.

Through an Active, Academic and Altruistic curriculum, each
learner is provided with opportunities to help them make the very
best of their journey. Our aim is to encourage and challenge pupils
academically, whilst providing opportunities for personal and social
growth, leadership, and commitment to social responsibility.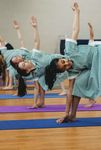 The Junior School                                                            The Role

Cheadle Hulme School prides itself in maintaining a 'one school' ethos,
where the Junior and Senior Schools share the same ethos and desire
to challenge children to fulfil their potential in both personal growth
and attainment.

The recently-opened Pre-School, which welcomed its first pupils in
September 2018, has proven to be highly popular and has swiftly gained
an excellent reputation for its caring approach, providing the necessary     Responsible for over 330 pupils, ranging in age from 3-11, the Head of
foundations for school life.                                                 Junior school enjoys a diverse, challenging and stimulating role in the
                                                                             leadership team of CHS. Working closely with the other members of the
Whilst entry to the Pre-School is non-selective, applicants for entry in     Senior Leadership Team, the Head of Junior School plays a critical role
Reception and subsequent years do sit an assessment in order to gauge        in the development and implementation of the School's strategic plan.
their ability to benefit from the curriculum provided at the School.
                                                                             In a competitive primary market, and with increasing attention on
The Junior School offers a broad curriculum to enable all children to find   the costs and desirability of an independent education, we require
the subjects in which they excel, and prepare them to meet the demands       an individual able to create a model of 3-11 education at Cheadle
of the Senior School, into which we expect them to transfer at the age of    Hulme School which not only successfully prepares pupils for study
11. Strong links with departments in the Senior School, such as P.E. and     in Years 7 and beyond, but also provides an exciting, challenging and
Modern Languages, enable pupils to benefit from specialist teaching as       creative alternative to experiences available in competitor schools.
well as helping support their academic transition to Year 7.
What are we                                                         Application Process
looking for?

                                                                    Please send your completed application form to humanresources@
                                                                    chschool.co.uk together with a covering letter setting out your
                                                                    interest in the role and what makes you uniquely qualified.

                                                                    Application Deadline: 8am Monday 4th November, 2019

                                                                    First-round Interview: Week beginning Monday 11th November, 2019

The successful candidate will have a                                Second-round Interview: Week beginning Monday 18th November, 2019
proven ability to lead, think strategically                         Informal enquiries about the role should be
and display an enthusiasm for engaging                              made to Head@chschool.co.uk
with all aspects of school life.
                                                                    All enquiries and correspondence will be treated
                                                                    with the utmost confidentiality.
Relevant experience of leadership in a large school is essential,
along with a demonstrable ability to articulate and implement       For more information about Cheadle Hulme School,
a vision for the Junior School within the context of a large and    please visit www.cheadlehulmeschool.co.uk
successful 3-18 context. We are looking to employ an individual
able to transmit this vision through the effective marketing
of the School to prospective parents, whilst motivating their
staff to provide a high quality and broad-based education.          Cheadle Hulme School is committed to safeguarding and promoting
                                                                    the welfare of young people and expects all staff and volunteers
We therefore aim to recruit an individual with a commitment         to share this commitment. All appointments at Cheadle Hulme
to outstanding teaching and staff development, alongside a          School are subject to clearance by the Disclosure & Barring Service
deep understanding of pastoral and safeguarding issues; an          and to identity and qualification checks. Cheadle Hulme School is
ability to embed the School's ethos and values will also be         an equal opportunities employer and values a diverse workforce;
an essential characteristic of the Head of Junior School.           we welcome applications from all sections of the community.

For a detailed job description, see Appendix 1.                     Registered Charity Number 1077017 for the education of children.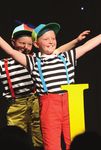 Appendix 1:                                                                                        Responsibilities:

Job Description                                                                                    Leadership

                                                                                                   •	Create a safe, happy and purposeful atmosphere across all aspects of the Junior School, for
                                                                                                      students, staff and parents;

                                                                                                   •	Support the Head in realising the Aims of the School and the ambitions of the Five Year
                                                                                                      Strategic Plan;

                                                                                                   •	Provide the Junior School with strategic direction, in line with the Five Year Strategic Plan
Job Title: Head of Junior School                                                                      and Aims and Ethos of the School, communicating this direction effectively to Governors,
                                                                                                      SLT, staff and parents;
Reports to: Head
                                                                                                   •	Ensure successful delivery of strategic plans through effective planning, target-setting,
                                                                                                      monitoring, reviewing and resource-management;
Job Purpose:
                                                                                                   • Lead and develop 3 Deputy Heads and 2 Assistant Heads;
The Head of the Junior School is responsible to the Head for the leadership and management
of the Junior School. The role encompasses leadership of the Pre-School, Infant and Junior         • Promote the highest standards of teaching and learning amongst all teaching staff;
Schools. The purpose of the role is to ensure that the quality of teaching and learning is
excellent and that every student is supported to fulfil their potential.                           • Ensure high levels of professional development for all staff in the Junior School;

The Job Holder must be in sympathy with the aims of the School, understanding its                  •	Ensure the curriculum is relevant to and appropriate for the aspirations of the Junior
ambitions and direction as set out in the Five Year Strategic Plan. The Junior School Head is         School and which fosters pupils' desire to learn and develop;
expected to work closely with Senior Leadership Team (SLT) colleagues to develop a cohesive
strategy and vision across the full 3-18 age range. They will ensure that the School's strategic   •	Promote the highest standards from teaching assistants and Professional Services staff
vision is implemented through careful planning and operational management. They will                  who work in the Junior School;
also ensure that Cheadle Hulme School's core values are embedded in the Junior School's
academic and co-curricular provision as well as in the pastoral care offered.                      •	Working with the Head, Deputy Head (Admissions, Service and Partnership) and Director
                                                                                                      of External Relations develop and implement a marketing and admission strategy for the
The Head of the Junior School is required to understand the nature of the local and regional          Junior School;
market and playing a significant role in the marketing the Junior School and in the
admissions process for prospective Junior School pupils. They are also responsible for the         • Play an active role in the senior leadership of the School;
development of relationships with existing and potential parents.
                                                                                                   •	Attend and participate in meetings with the Head, SLT and other members of School
The Head of the Junior School will take responsibility for promoting and safeguarding the             management as required;
welfare of pupils.
                                                                                                   •	Attend and participate in Board of Governors' meetings and in sub-committees
As with all senior leadership roles, it is expected that the Job Holder will be required in           as required.
School for considerable periods during non-term time in order to fulfil the demands of
the role.
Responsibilities:                                                                              Responsibilities:

Management and Administration                                                                  Student Progress and Behaviour Management

•	Oversee the devising, implementing and monitoring of strategies to foster and maintain a    •	Work with the JLT to set the standards and framework to enable teaching staff to track
   safe, happy and productive atmosphere for all students;                                        student attainment against potential;

•	Oversee the devising, implementing and monitoring of strategies for ensuring students       •	Monitor academic results, interpreting data to influence strategies for improving student
   achieve their academic potential through excellent teaching and learning;                      performance at all Key Stages and at the Senior School Entrance Exam; provide such data
                                                                                                  to Governors and Head as required;
•	Develop teaching staff capability and skill, through mentoring, the provision of
   professional development, lesson observation and the use of PDP;                            • Chair Disciplinary Hearings.

•	Develop support staff through the provision of professional development and the
   Professional Services Appraisal Process;
                                                                                               External interface
•	Liaise with the Deputy Head (Pupil Welfare) and the Junior School Designated
   Safeguarding Officer on key School-wide/Junior School pastoral matters as appropriate;      •	Liaise with the External Relations Department on issues relating to the public profile
                                                                                                  of the Junior School, ensuring the School's highly-regarded reputation is maintained
• Oversee the Junior School timetable;                                                            and developed;

• Contribute to the development of School Policies and Procedures, including EYFS;             •	Take direct responsibility for the admission of students into the Junior School, including
                                                                                                  meeting prospective parents, conducting tours, and interviewing prospective students as
•	Take responsibility for setting and monitoring the Junior School's annual budget, working      part of the School's admissions process;
   closely with the Chief Operating Officer and the Junior Leadership Team (JLT);
                                                                                               •	Manage all aspects of contact with parents, ensuring the establishment of effective and
•	Creating the business case for resources; including staffing; teaching resources and           positive partnerships to promote the welfare and develop the potential of every student;
   other facilities;
                                                                                               • Attend major School events;
• Recruit high calibre applicants for teaching posts;
                                                                                               • Promote CHS through networking with local state and independent schools.
• In conjunction with the Head, identify staffing needs;

• Lead on and participate in Working Parties as required;
                                                                                               Other responsibilities:
• Take responsibility for the Junior School aspect of School Inspection;
                                                                                               • Assist with other duties as requested by the Head.
• Regularly review and update the relevant elements of the School's Self Evaluation Form.
                                                                                               This is not an exhaustive list, and will vary as the School's requirements change. Flexibility
                                                                                               regarding working hours will be expected, in consultation with the member of staff.
Person specification:

Knowledge and experience

• Detailed knowledge and understanding of the primary sector (including EYFS)

• Experience of working at a senior level

•	Working knowledge/understanding of timetabling and the issues that arise in relation to
   staff workload and welfare

• Detailed awareness of educational issues both in the independent and maintained sectors

•	Able to work with parents in a way which develops a supportive and
   productive relationship

Skills and competencies

• Create and implement strategic plans

• Successfully lead, manage and direct individuals and teams

• Identify and respond to individual development needs

• Speak in an engaging and persuasive manner in public

• Relate well to young people

• Work positively with diverse parties for the welfare of the individual and the School

• Use initiative and be proactive in all areas of responsibility

• Meet deadlines and thrive under pressure

• Demonstrate high levels of organisation and time management

• Prioritise effectively set, enforce and monitor suitable standards of pupil behaviour

Personal qualities

• Commitment

• Excellent communication skills, both written and verbal

• Excellent listening skills

• Effective planning organisation and prioritisation skills

• Creativity and imagination

• Openness to learning and change

• Resilience
Head:      Mr Neil Smith

         Claremont Road,
         Cheadle Hulme,
             Cheadle,
            Cheshire,
             SK8 6EF

         Tel:   0161 488 3330
Email:   head@chschool.co.uk
cheadlehulmeschool.co.uk