INSIDE - ALCOA CHILDREN'S FESTIVAL
If your browser does not support JavaScript, please read the page content below:
INSIDE - ALCOA CHILDREN'S FESTIVAL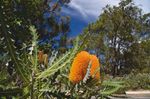 www.kwinana.wa.gov.au ALCOA CHILDREN'S FESTIVAL LIVING GREEN IN KWINANA CITIZENSHIP AWARDS 2019 MARCH INSIDE OF KWINANA Cover photo: Australia Day Celebrations, 26 January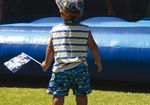 Welcome to the Autumn edition of the Spirit of Kwinana. We've had a very busy few months here in the City with a summer filled with incredible events, entertainment and activities, including the Tianqi Lithium Symphony Spectacular. Returning to Kwinana on 1 December 2018, the Perth Symphony Orchestra performed the ultimate music experience to an audience of over 7,000 people under the stars on Calista Oval.
It was great to bring such a family friendly event to the community and I was thrilled to see such an incredible turn out once again for this event.
The City also indulged in a fun and festive Christmas, with events such as the Wellard Twilight Christmas Market and the annual Christmas Day Lolly Run bringing the festive cheer to residents. Although it already seems like a distant memory, I hope that everyone had a wonderful Christmas and a great start to 2019. Showing no signs of stopping, the City kick started the year with the annual Australia Day event once again taking place under the trees at the Kwinana Adventure Park. The City provided a free breakfast barbeque and a range of water activities to the several hundred attendees. This event also celebrated the individuals and organisations who made a notable contribution to the Kwinana community with the presentation of the Citizenship Awards.
A special congratulations to our 2019 Citizen of the Year, Chris Artemis. As you can see, it has been a very busy and exciting time in the City of Kwinana with so many events taking place and that's not the last of them! The community can look forward to even more great events in 2019, including the Alcoa Children's Festival on 9 March, Neighbour Day, community planting days and the City's Living Green event.
In late 2018, the City was awarded the Council Collaboration award which recognised the way the City and the local community embraced the nation-wide reuse program, Garage Sale Trail. I am excited to continue bringing awareness and encouraging involvement in sustainability and reuse in 2019 and I hope the Kwinana community continues to embrace these initiatives. At the City, we're constantly working to ensure Kwinana continues to thrive, with many plans being actively implemented. These include our own Reconciliation Action Plan, the Community Infrastructure Plan, plus the Parking Strategy and a Bike and Walk Plan.
If you'd like to stay informed about the latest news and events in the City of Kwinana, be sure to subscribe to our online newsletter or follow our Facebook page. Carol Adams, Mayor MAYOR'S MESSAGE PETER FEASEY A resident of Kwinana for nearly 20 years, Deputy Mayor Peter Feasey was first elected to council in October 2007 and became Deputy Mayor five years ago. During his time on Council, Deputy Mayor Peter Feasey has been involved in the vast development of the City, including developments such as the Darius Wells Library and Resource Centre, new community pavilions in Orelia, Medina and Wandi, as well as the refurbishment of the Kwinana Recquatic, Zone Youth Space and more.
An active member of the Bertram School Community and the Kwinana Junior Knights Football Club, Deputy Mayor Peter Feasey has spent most of his working life in community sector roles such as Youth Worker, Team Leader and Service Provider. "I am passionate about giving children and young people opportunities to be more active in our community," Deputy Mayor Peter Feasey said. GET TO KNOW YOUR COUNCILLORS Page 2

Kwinana's Big Day Out for Kids 0 to 12! Alcoa Saturday, 9 March 2019 11am to 3pm Calista Oval Free E v e n t F r e e E ven t Step right up, step right up for the Alcoa Children's Festival on Calista Oval on Saturday, 9 March from 11am to 3pm! It's Kwinana's Big Day Out for kids 0 to 12! Plenty of free and low cost activities, as well as food trucks and coffee for mums and dads.
Come and see the wonderland of amusement and delight! Ride a unicorn, chat with a real life mermaid, watch a puppet show or win a prize in sideshow alley.
Head to the event listed on the City of Kwinana Facebook page for details. Page 3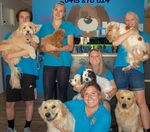 It has been an amazing summer in the City of Kwinana with a host of events being held within the community. From the incredible Tianqi Lithium Symphony Spectacular to the Kwinana Recquatic Open Day, Australia Day and Citizenship Awards, Christmas Day Lolly Run and so much more! Here's a quick snapshot of what's been happening around the City. The City of Kwinana Citizenship Awards were presented at Kwinana's annual Australia Day event on Saturday, 26 January. Recognising individuals and organisations who are making notable contributions in their communities, these awards are presented each year by Local Governments throughout Western Australia.
Presented in front of a crowd of more than 500 people at the Kwinana Adventure Park, the Kwinana Citizen of the Year for 2019 was awarded to Chris Artemis, a lieutenant of the Kwinana South Volunteer Bush Fire Brigade. Mayor Carol Adams extended her congratulations to Kwinana Citizen of the Year, Chris Artemis. "Chris Artemis is the one of the most active members of the Kwinana South Volunteer Bush Fire Brigade and he unreservedly gives his time to serve the Brigade and community as a whole," said Mayor Carol Adams. In addition to his commitment to the Bush Fire Brigade, Chris has also sacrificed considerable amounts of his time to the Kwinana Knights Junior Football team over the years.
"Citizen of the Year is a prestigious award and just a small way we can thank someone like Chris who risks his own life for the safety of our community as a whole," she said. NOMINEES AND WINNERS: 1. Citizen of the Year The Citizen of the Year Award is awarded to an individual who has delivered outstanding service to his or her community. Nominees: Tanya Halliday; Yvonne Harty; Chris Artemis Winner: Chris Artemis 2. Citizen of the Year – Senior This award is presented to a person over 65 who has delivered outstanding service to his or her community. Nominees: Steve Sturgeon; Mike Metcalf Winner: Mike Metcalf 3.
Citizen of the Year - Youth This award is presented to a young person under 25 who has delivered outstanding service to his or her community. Nominees: Michellie Jones Winner: Michellie Jones 4. Active Citizenship of the Year – Group or Event This award is presented to a group doing outstanding work or for an event staged in the community in the past year. Winner: Laughing Horse Productions A JAM PACKED SUMMER IN THE CITY CITIZENSHIP AWARD WINNERS 1. 2. 3. 4.
Page 4
Kwinana has a large number of small, independent businesses, one of which is Pooches Playroom located in Medina. The City sat down with Sally from Pooches Playroom to hear about her story. WHAT DOES POOCHES PLAYROOM DO? We offer day-care services for dogs. Many people work long hours and want to send their dogs to a place where they can be active, socialise and be around other dogs and people, rather than left alone at home. We are open Monday to Friday from 6am to 6pm and look after 20 to 30 dogs a day. We also offer grooming services for dogs.
HOW DID YOU START YOUR BUSINESS? Pooches Playroom opened two years ago, following a business idea that I had been thinking about for four years.
Finishing up with another company, I undertook the Federal Government's New Enterprise Incentive Scheme. This taught me the skills to run my own small business, such as book keeping, business planning and marketing. This also provided me a business mentor for 12 months. I took the plunge and opened my business. I started with just five dogs and now we have over 80 dogs a week come to the centre.
WHAT DO YOU DO BEST? We are Perth's largest dog play centre with both indoor and outdoor play areas, which helps promote good health for the dogs. Our facilities are heated and air-conditioned making it ideal for hot summers and cool winters. My team know all of the dogs and undertake a range of activities throughout the day, including socialisation, agility and water games. WHY IS IT IMPORTANT TO SUPPORT LOCAL SMALL BUSINESS? Pooches Playroom employs six local people and provides services that are otherwise not available in the area. Over the coming years, I hope to expand with additional centres in the region to offer dog day-care services to other areas.
For more information on Pooches Playroom, call 0415 876 624 or find them on Facebook.
The City has information for small businesses and runs many events with the Small Business Development Corporation throughout the year. For more information, please go to kwinana.wa.gov.au/business. If you run a small business in Kwinana and are interested in getting in touch, please email invest@kwinana.wa.gov.au. SMALL BUSINESS FEATURE Page 5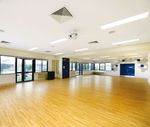 The City of Kwinana in further developing its Local Planning Strategy (LPS) is inviting everyone who lives, works or plays in Kwinana to have a say and help guide the growth and development of the City to 2036 and beyond.
Titled Tomorrow's Kwinana, the LPS will provide the City with a sustainable long-term land use planning framework and a 'blue print' for our new Local Planning Scheme. Involving the community and raising awareness of the LPS process is critical in developing a successful land use plan that reflects a shared community vision and set of aspirations for the future generations of Kwinana. Council will be seeking community feedback on a number of issues affecting the future growth of the City, including housing, local employment, economic development, environment, and community health and wellbeing.
The City will be hosting a number of community and stakeholder workshops during March, April and May to inform and gather feedback from residents and ratepayers. Outcomes from the engagement process will help inform the development of the LPS. For further information about the LPS, including FAQ's please visit the LPS webpage on the City's website at kwinana.wa.gov. au/tomorrowskwinana. The webpage will be updated regularly when new information is available, including community workshops scheduled for throughout the City. The City recently welcomed our new Coastal and Marine Program Manager, Kathleen Broderick.
With over 25 years' experience in community based work, Kathleen brings a wealth of practical experience to the role having previously worked in the Great Barrier Reef, Tasmania, as well as more locally in the Collie catchment.
"I am looking forward to being back on my own patch, working with local governments, local businesses, schools and the community, and nurturing relationships close to home," Kathleen said. Kathleen will be running many community planting days and events within the community over the coming year. HAVE YOUR SAY ON THE LOCAL PLANNING STRATEGY CITY WELCOMES NEW COAST CARE OFFICER If you haven't signed up for eNotices, now's the time! Simply sign up for eNotices to have your rates notices emailed directly to your inbox. How easy is that? Please refer to a recent rates notice for instructions and reference number to apply.
PAYMENT REMINDER Instalment reminder notices were recently issued for the fourth (and final) instalment of the four instalment option. Payment for this instalment is due on 25 March 2019. If you are having trouble paying your rates, please contact the Rates Team immediately on 9439 0200.
KEEP YOUR DETAILS UP TO DATE WITH THE CITY As a ratepayer you are required to keep your details up to date with the City. This is to ensure that we are able to issue notices to you and contact you if any issues arise. If you have moved in the past few months, please contact our Rates Team on 9439 0200 to confirm your contact details. PENSIONERS/SENIORS Registered and eligible pensioners and seniors have until 30 June 2019 to pay their rates to be able to claim a rebate of up to 50 per cent. Pensioners that are eligible to defer their rates and Emergency Services Levy will need to pay the service charges as a minimum (including waste charges and pool charges if applicable) prior to 30 June 2019.
If you are unsure of your requirements, please contact 9439 0200 for more information. HAVE YOU SIGNED UP FOR ENOTICES? Page 6
Showing our appreciation and giving thanks to the volunteers in our community, the City will be celebrating National Volunteer Week and this year's theme 'Making a world of difference' from 20 to 26 May 2019. Helping to make Kwinana a stronger community, the work volunteers do in their chosen area cannot be overstated. The commitment and creativity of volunteers in Kwinana is a testament to their generosity and we are so very thankful to have so many amazing volunteers come through our Volunteer Centre each year.
Kwinana is lucky to be home to a range of volunteer organisations doing their bit for the community, including Orange Sky Laundry.
Orange Sky Laundry started with an idea between two friends, who fitted a van with two washing machines and two dryers. Travelling around the streets, the Orange Sky Laundry team offer a free laundry service to the homeless and engage in conversations while the laundry is being completed. Orange Sky Laundry is the first of its kind in the world and now has services in 11 Australian cities, including Kwinana. To find out more about Orange Sky Laundry visit www.orangesky.org.au.
For more information about volunteer opportunities in the City of Kwinana visit kwinana.wa.gov.au/volunteer Do you need a location for your event, workshop or training? The City of Kwinana has a range of Hireable Spaces available to the community. Each with different facilities available, you can find out more about the spaces available and complete a Booking Enquiry Form on the City's website at Kwinana.wa.gov. au/facilitiesforhire Do you know an exceptional young person aged 10 to 18 years, making a positive impact on the Kwinana community? Nominations for round 24 of the LyriK (Leadership, Youth, Respect in Kwinana) Awards open early April 2019! Recognise a young person by nominating them in one of the following six categories – Respect, Leadership, Inspiration, Achievement, Teamwork and Mateship.
Nominations can be submitted from April 2019 on the City's website at kwinana.wa.gov.au/lyrik. VOLUNTEER TO MAKE A WORLD OF DIFFERENCE COMMUNITY CENTRES – HIREABLE SPACES NOMINATE A YOUNG PERSON FOR A LYRIK AWARD Page 7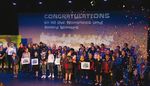 whatson.kwinana.wa.gov.au NATIONAL SIMULTANEOUS STORYTIME: Wear your favourite pyjamas, bring your favourite teddy, and snuggle in for a very special Storytime. Join us as we read 'Alpacas with Maracas', sing some songs, and make a special musical craft to take home. DATE: Wednesday, 22 May LOCATION: Kwinana Public Library RSVP: Booking details available on the City's What's On website NEIGHBOUR DAY: A day when neighbours, streets and suburbs gather together to get to know each other better.
DATE: 30 and 31 March TIME: Various LOCATION: Various locations throughout the City. Please refer to the City's What's On website for full details of events in your area.
EASTER EGG HUNT: Come down and celebrate Easter at Bertram. Easter Egg Hunt, Hot Cross Buns and craft activities. DATE: Thursday, 18 April TIME: 3pm to 4.30pm LOCATION: Foyer and Courtyard, William Bertram Community Centre RSVP: RSVP essential LIVING GREEN IN KWINANA GREAT COCKY COUNT: Join the long-term citizen science survey for black-cockatoos in Western Australia. Volunteers monitor known roost sites and count black-cockatoos as they come in to their evening roosts. DATE: Sunday, 7 April TIME: 5.30pm to 6.30pm LOCATION: Locations will be determined upon registration by Birdlife Australia.
RSVP: Registrations close Sunday, 17 March Page 8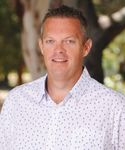 LOCAL NATIVE PLANT SALE AND LIVING GREEN: Come along to Wellard Pavilion for the City's annual seedling subsidy scheme plant sale and enjoy the exclusive opportunity to buy discounted local native plants for $1.50 each. Wellard Pavilion will be filled with stalls and information on worm farm workshops, solar panels, Switch Your Thinking, advice on verge and local native gardening and so much more! DATE: Saturday, 18 May 2019 TIME: 9am to 12pm LOCATION: Wellard Pavilion – Wellard Road LIVING SMART: Get inspired to make sustainable changes in your home and community. The course is fun and interactive, with plenty of opportunities for sharing.
Each course is tailored to the needs of participants and includes information and handy tips on waste reduction, simple living, energy and water conservation, growing your own food and more. Crèche available.
DATE: Stay tuned to the City's Facebook for dates TIME: 9.30am to 12pm LOCATION: Ken Jackman Hall, Darius Wells Library and Resource Centre COST: $80/$40 concession COMMUNITY PLANTING DAYS: Join the City of Kwinana and help revegetate the local area at our free community planting days. Lunches provided. Event details to be provided on the City's What's On website. DATE: Sunday, 26 May Sunday, 9 June Sunday, 16 June Sunday, 23 June Sunday, 30 June TIME: 9am to 12pm RSVP: RSVP to Bushcare Officer on 9439 0418 or angela.jakob@kwinana.wa.gov.au NATIONAL TREE PLANTING DAY: DATE: Sunday, 28 July TIME: 9am to 12pm LOCATION: Sloan's Reserve COMPOST WORKSHOP: Learn how to compost in your own backyard using twin compost bins.
This workshop entitles residents to purchase the twin bins at a cost of $50 (half the regular purchase cost). WORKSHOP 1: WORKSHOP 2: DATE: Saturday, 23 March 2019 Saturday, 18 May 2019 TIME: 9.30am to 11am 10am to 11.30am LOCATION: Medina Hall Wellard Pavilion Page 9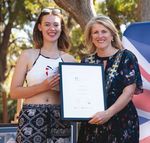 MEMBERSHIPS: Family, Couples, Junior and FIFO memberships available! Enquire today! WHAT'S ON FOR KIDS KINDYGYM: (1 to 5 years) Wednesdays OR Thursdays, 9.30am to 10.15am (1 to 3 years), 10.30am to 11.15am (3 to 5yrs) KWINANA KIDS PLAY AND LEARN: (3 to 4 years) Mondays, 9.30am to 11am MULTISPORTS: (5 to 12 years) Fridays, 4.30pm to 5.30pm TWO NEW JUNIOR PROGRAMS! FITCLUB – a fitness program for 8 to 11 year olds. Wednesdays 4pm to 4.45pm BASKETBALL SKILLS CLINIC – children will learn the skills and rules of Basketball. Saturdays 8.30am to 9.15am (7 to 9 years), 9.30am to 10.30am (9 to 12 years) WHAT'S ON FOR ADULTS Kwinana Active Parents: Assists mums or dads to strengthen relationships with their newborns through exercise and bonding experiences.
Involves land based exercises followed by exercise and relaxation in our Hydrotherapy Pool. Wednesdays 11am to 12.30pm. Babies up to six months.
KWINANA SWIM SCHOOL Courses are available for babies from three months, school aged children, adults and those with special needs. Term 2 2019 commences Monday 29 April 2019. Re-enrolments 8 April 2019, New enrolments 15 April 2019* . * ALL term enrolments receive a complimentary family swim pass for the term. Conditions apply. AQUA PLAYGROUP – A relaxed non structured play session in our 34 degree Hydrotherapy Pool. Ages 1 to 4 years. Tuesdays 9am to 9.45am. APRIL SCHOOL HOLIDAY PROGRAM – Six day program receive 30 per cent off if booked by 14 April 2019. LAP IT UP – a swimming program focusing on fitness and fun.
Suitable for participants who are Level 7 and above. Tuesdays 5pm to 5.45pm and Fridays, 5.30pm to 6.15pm. VACATION CARE The service provides a wide range of diverse and child focused programs including excursions, incursions, art and crafts, sports, swimming and outdoor play at Kwinana Adventure Park. Ages 5 to 12 years. Monday to Friday, 7am to 6pm (excluding Public Holidays).
$67.30 per child per day before Child Care Subsidy. Approved provider for Child Care Subsidy – no additional charges for excursions or incursions. April Program available from 15 April 2019 to 26 April 2019, excludes Public Holidays. Enrolments open 25 March 2019. Full payment required to confirm booking. WHAT'S ON AT KWINANA RECQUATIC? For further information please contact Kwinana Recquatic on 9236 4700 Page 10
The City of Kwinana continues to work with the Casuarina Wellard Progress Association (CWPA) to bring attention to the potential destruction of an ecologically unique and diverse piece of bushland in Wellard, as part of the Stop the Banksia Sandmines campaign.
The campaign has been a joint venture between the City and the CWPA since October 2018 and has seen a huge lobbying effort carried out – targeting both State and Federal representatives – to try and protect the 26 hectare conservation reserve.
If sand mining goes ahead, there will be an impact on a number of matters of national environmental significance including: • Habitat destruction of six conservation-significant fauna species, including the endangered Carnaby Black Cockatoo and the vulnerable Forest Red-tailed Cockatoos. • Irreparable damage to two threatened ecological species: the Banksia Woodlands of the Swan Coastal Plain and Assemblages of Organic Mound (Tumulus) Springs of the Swan Coastal Plain. Along with the environmental impacts at the site, the proposed mine presents a number of challenges for nearby residents including property degradation, noise pollution, traffic hazards and air pollution in the form of Crystalline Silica.
The City, together with the CWPA, encourages residents to find out more about the proposal and the issues associated with the proposed sand mine via the Stop the Banksia Road Sand Mine's website www.StopBanksiaMines.com. The site provides a contact list of relevant Ministers and a letter template to help lobby against the establishment of the Banksia Sand Mines. THERE'S STILL TIME TO STOP THE BANKSIA SAND MINES Page 11
If you need an interpreter, call TIS National on 131 450. eNewsletters Want to keep up with the latest news and events in the City of Kwinana? Sign up for the City's eNewsletters today to have updates delivered straight to your inbox. Visit kwinana.wa.gov.au/about to sign up today. Planning for the Future Survey The City of Kwinana is continuously planning for the future and is interested to know your priorities for the services and facilities provided. This knowledge will help the City understand the community's needs and will be used to ensure the Strategic Community Plan 2017-2027 is on track to meet them.
Complete our short online survey to provide your feedback and go in the running to win a $50 Visa Gift Voucher* . The winner of the voucher will be drawn at 4pm on 15 March 2019. * Terms and conditions apply. To access the online survey and view the terms and conditions please visit Kwinana.wa.gov.au/consultation. Notice board eSmart Stay Smart Online advises you to watch out for fake SMS text messages pretending to be from Medicare. These are phishing messages that are being sent out in large numbers and encourage you to click through to a website and provide personal information to claim a rebate.
These are fake messages that are trying to steal your sensitive personal details and use them for malicious purposes. Visit www.staysmartonline.gov.au for more information and sign up for alerts. Upcoming Waste Collections Area Bulk Waste and Whitegoods/ Metals 2 2019 Greenwaste 4 2019 1 Put out waste 9-10 Mar 8-9 Jun Pick up commences 11 Mar 10 Jun 2 Put out waste 23-24 Mar 15-16 Jun Pick up commences 25 Mar 17 Jun 3 Put out waste 6-7 Apr 22-23 Jun Pick up commences 8 Apr 24 Jun CONTACT US Telephone 08 9439 0200 customer@kwinana.wa.gov.au kwinana.wa.gov.au Cnr Gilmore Ave & Sulphur Rd Kwinana WA 6167 PO Box 21, Kwinana WA 6966