NORTHUMBERLAND SHORE - COWAN-SMITH TEAM
Page content transcription
If your browser does not render page correctly, please read the page content below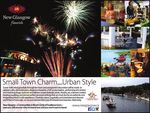 132

                       Welcome to Nova Scotia's
                       beach destination.

                       W           ith 12 Provincial Park beaches to choose from, this shore
                                   is a beach bum's paradise. There is always room for your
                                   beach towel so don your swimsuit and sunhat and head
                       out to Melmerby, Pomquet, or Heather Beach, where the sparkling
                       salt water averages more than 22°C (72°F) in the summer (see pages
                       142 –144). These long, sandy beaches are supervised in July and August.
                       This climate also lends itself well to the local wine industry, which is
                       anchored by Jost Vineyards, the province's oldest and largest winery
                       (see page 141). Savour a glass along with some delicious local cheese,
                       as you overlook Jost's lush vineyards.

                       Northumberland Shore is a great place to get off the beaten path
                       and find your own unexpected discovery. Enjoy the fragrant aroma
                       of rolling lavender fields at Seafoam Lavender Gardens (see page
                       140) or stop at Lismore Sheep Farm (see page 142) to visit the animals
                       and learn how their wool is spun into beautiful fabrics. Then, dis-
                       cover the magic of maple at Sugar Moon Farm (see page 141) with
                       a behind-the-scenes look (and taste!) at how they make some of
                       Nova Scotia's finest maple syrup.

                       Not surprisingly, fresh local lobster is a food of choice for the region and      Tall Ships return to Nova Scotia
                       is available at restaurants throughout. The annual Pictou Lobster Carnival        for Canada's 150th anniversary
                       celebrates this succulent crustacean; it takes place at the end of the            As part of of the ships converging in
                       area's lobster season, in July. Pair this local delicacy with an ice-cold ale     Halifax, some will visit the outports
                       from Uncle Leo's Brewery in Lyon's Brook or the Tatamagouche Brewing              of Pictou and Pugwash, June 30 to
                       Company.                                                                          July 2. rdv2017ns.com

                       Explore the Town of Pictou, known as the "Birthplace of New Scotland."
                       Step aboard the legendary Ship Hector replica at the Hector Heritage               Antigonish Highland Games
                       Quay and imagine what it was like for the many Scottish immigrants
                       who voyaged across the Atlantic Ocean (see page 140. Or, be amazed by
Northumberland Shore

                       displays of strength and agility at the Antigonish Highland Games from
                       July 2 to 9.

                                                                              Blue Sea Beach, Malagash
novascotia.com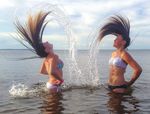 Not-to-be-Missed Experiences                                                                                             133
The Northumberland Shore offers so much history, culture, and natural beauty to explore!
Plan your road trip around these don't-miss attractions for fun at your own pace.

Hook with your friends                                       Buttery-good fun
Deanne Fitzpatrick Rug Hooking Studio,                       Creamery Square, Creamery Road, Tatamagouche
33 Church Street, Amherst                                    The waterside Creamery Square offers an engaging
Enjoy a cup of tea and a homemade oatcake as you             blend of activities, culture, and heritage experiences,
learn about the many hand-dyed fabrics and materials         including the Heritage Centre, Performing Arts Centre,
used in rug-hooking. Then, settle into the calm oasis of     historic Grain Elevator, Saturday morning Farmers'
the knitting room, where you'll be guided by an ex-          Market, shops, and the Butter Trail for walking or
perienced instructor to try your hand at this traditional,   cycling.
colourful Maritime craft (see page 141).
                                                             "Made in Nova Scotia"
Enjoy award-winning wine                                     Nova Scotia Museum of Industry,
Jost Vineyards, off Route 6, Malagash                        off Highway 104 at Exit 24, Stellarton
Savour Nova Scotia's award-winning wine while relaxing       Behind the story of Nova Scotia's industrial past, you
on a sunny patio overlooking the lush vineyards. Rent a      will discover technology, steam engines, cars, and coal
bicycle on site to explore the beautiful countryside, and    mining. Costumed interpreters, interactive exhibits,
enjoy seasonal fare at the Seagrape Café where staff         and fascinating artifacts—including the nation's oldest
will recommend the perfect wine to accompany their           steam locomotives—tell the story of Nova Scotia's early
locally inspired menu (see page 141).                        thriving industries (see page 141).

Train Station Inn
21 Station Road, Tatamagouche                                  Nova Scotia Museum of Industry
Spend the night in a rail car caboose that has been
renovated into deluxe accommodations. Enjoy railway
memorabilia, the storied history of the rail, and dine
on-site in the dining car (see pages 137 & 142).

Lovin' the Lavender
Seafoam Lavender Gardens,
3768 Highway 6, Seafoam
During a behind-the-scenes experience, you'll be sur-
prised to learn about the versatility and health benefits
of this fragrant and beautiful herb. Be sure to also visit
the farm during the annual Lavender Festival in July           Jost Vineyards, Malagash
when the plants are in full bloom (see page 140).
                                                                                                                                        Shore
Retrace the steps of a Scottish immigrant
                                                                                                                                      Shore

Hector Heritage Quay, 33 Caladh Avenue, Pictou
                                                                                                                         Northumberland

Board the Ship Hector replica and retrace the steps of
                                                                                                                       Northumberland

the many Scottish immigrants who left their homes in
search of a better life in the New World. This historic
voyage marked the beginning of large-scale immigration
to North America and is the reason Pictou became known
as "the birthplace of New Scotland" (see page 140).

Ride the streets on a "locomobile"
The Tatamagouche Road Train is the first of its kind in        Tatamagouche Road Train
Canada. This train replica provides transit and a fun tour
of the streetscape from the comfort of the open-sided
passenger car. A charming experience for train enthusi-
                                                                                                                         novascotia.com

asts of any age.
                                                                                                                       novascotia.com

To truly savour this area, tour the quiet, relatively flat
oceanside roads by bicycle. Visit cyclenovascotia.ca
to download route maps and GPS coordinates.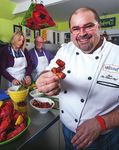 134

                                                                                                                                  Cycling trails in Pictou

                                                                                           Gabrieau's Bistro
                                                                                           350 Main Street, Antigonish
                                                                                           Whether you stop by for lunch or evening gourmet dining,
                                                                                           enjoy local pork, beef, free-range chicken, or Atlantic
                                                                                           lobster. Be sure to try one of the house-made dressings,
                                                                                           dips, sauces and truffles, they may become your favourite
                                                                                           part of the menu! Eat up! (see page 142)
                                               Cooking with The Kilted Chef, Alain Bossé
                                                                                           Pedal around town
                       Making spirits bright                                               Remember Adventures, 365 Main Street, Tatamagouche
                       Steinhart Distillery, 5963 Highway 245, Arisaig                     Enjoy a leisurely pedal along the nearby Trans Canada
                       Enjoy a behind-the-scenes tour and tasting from                     Trail in Tatamagouche. Surrey bikes (four-wheeled
                       Northumberland Shore's only distillery. Craft distilling has        bicycles) are a fun way to explore the town and enjoy
                       been a Steinhart family tradition for many years, with each         the great outdoors. Pack a picnic or pick up lunch from
                       batch prepared by hand. Sample local flavours like maple            the onsite café and enjoy a laid-back meal on the trail
                                                                                           (see page 143).
                       or cranberry vodka or Nova Scotia's first gin. Learn how to
                       make your own at the "Ginstitute"(see page 141).
                                                                                           Northumberland Fisheries Museum
                       Savour some maple syrup                                             21 Caladh Avenue, Pictou
                       Sugar Moon Farm, 221 Alex MacDonald Road, Earltown                  Explore a rich array of artifacts from shipwrecks, a light-
                       Bring your appetite to feast on pancakes and local maple            house, and an operating, one-of-a-kind lobster hatchery
                       sausages and get a behind-the-scenes look at how                    featuring an aquarium with rare coloured lobsters.
                       Sugar Moon Farm makes maple syrup. For dessert, pour                Ask about our Adopt-a-Lobster Program (see page 140).
                       hot syrup over snow (even in summer!) for a delicious
                                                                                           Seaside golf at its best
                       maple taffy treat. Bring your hiking boots and camera to
                                                                                           If golfing with saltwater vistas in your eyeline
                       explore a 6.2-kilometre trail that offers spectacular views
                                                                                           makes your day, don't miss playing these golf courses
                       year-round (see page 141).
                                                                                           designed to challenge your swing in the sun and salt air
Northumberland Shore

                       Beachside lobster boil                                              (see page 143).
                       Pictou Lodge Beachside Resort,                                      Brule Point Golf Course
                       172 Lodge Road, Braeshore                                           738 Brule Point Rd., near Tatamagouche
                       Savour freshly caught lobster from the waters of the
                                                                                           Fox Harb'r Golf Resort & Spa
                       Northumberland Strait cooked on a beach at sunset
                                                                                           1337 Fox Harbour Rd., near Wallace
                       by your own chef. Learn how to eat a lobster and hear
                       some history of the local fishery as you relax and watch            Northumberland Links
                       the sun go down. Enjoy a bonfire and s'mores for dessert            1776 Gulf Shore Rd., near Pugwash
                       (see pages 137 & 142).
                                                                                             Sugar Moon Farm Chef Night
                       Cooking on the farm with The Kilted Chef
                       Pictou
                       Let Taste of Nova Scotia's Culinary Ambassador, Chef
novascotia.com

                       Alain Bossé, aka The Kilted Chef, take you on the ultimate
                       foodie adventure. Source local ingredients from the
                       land and sea to create a delicious meal during this full-
                       day, hands-on culinary experience. Savour a lunch at the
                       chef's farm and at the end of the day enjoy the meal you
                       made, paired with local wines. kiltedchef.ca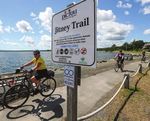 Outdoor Adventures                                                                                                                                                                                135
Get outside and enjoy the rolling farmlands, bright red bluffs, and sparkling blue sea.
Try some of our suggestions below, and turn to page 142 for a complete listing.
Kayaking at Cape John
(near River John)
The friendly staff at Coastal Spirit                       Unexpected Discoveries
Expeditions will lead you through
the temperate waters of the
Northumberland Strait, along the
Cape John estuary. The river winds                          Thinkers' Lodge National Historic Site
through a wildlife sanctuary, home                          249 Water Street, Pugwash
to osprey, eagles, and ducks. See                           The Village of Pugwash held the first Pugwash Conference on Science
seal colonies, seabirds, porpoises,                         and World Affairs in 1957. This conference, which hosted 22 scien-
and even pods of pilot whales                               tists from both sides of the Iron Curtain to discuss the threat of nuclear
(see page 207).                                             weapons, was awarded a Nobel Peace Prize in 1995 (see page 140).
                                                            Tatamagouche Brewing Company
                                                            235 Main Street, Tatamagouche
                                                            Pick up some bottles of Hippie Dippie Pale Ale or Butcher Block
                                                            Red at this family-owned and -operated microbrewery to taste the
                                                            "Tatamagoodness." tatabrew.com
                                                            Balmoral Grist Mill
                                                            544 Peter MacDonald Road, Balmoral Mills
                                                            Visit this authentic, 140-year-old, three-story mill tucked away in a
                                                            wooded gorge on Matheson's Brook. Discover how grains have been
                                                            ground, sifted and turned into flour since 1874 (see page 140).

                                                            Lismore Sheep Farm
                  Cape George Lighthouse                    1389 Louisville Road, River John
                                                            This working farm is home to 100 sheep, and here you can pick up
Explore Cape George                                         colourful hand-knit blankets and mittens, sheepskin slippers and mitts,
Hiking Trail                                                and other wool products and knitting supplies (see page 142).
Leading you along the coast
through meadows and forests to                              Buy Local at a Farmers' Market
cliffs with panoramic views of St.                          Pugwash - 10222 Durham Street
George's Bay, these 33 kilometres                           Tatamagouche- 41 Creamery Road, Creamery Square
of looping trails are a great way                           New Glasgow - 115 Jury Street
to explore our wilderness. There                            Stop by the market to pick up the freshest produce, meats, and baked                                                                Northumberland Shore
are three serviced trailheads with                          goodies or pick out a one-of-a-kind artisan keepsake. A great way to
information kiosks and maps:                                spend a Saturday morning! farmersmarketsnovascotia.com
Cape George Heritage School,
Cape George Lighthouse, and
Ballantyne's Cove Tuna           New
                              Brunswick
Interpretive Centre                   Tidnish
                                                          Lorneville
(see page 144).                                                 Northport                                                      Prince Edward
                                                                Beach                                                              Island
                                   Amherst                                  No
                                                                Heather        rth
                                    Cumberland
                                                     6
                                                                Beach               um
                                                                                       be
                                    County                                  Gulf          rla
         – Visitor Information      Museum                                  Shore            nd
                                                 Oxford      Pugwash                              Str
             Centre locations           104                                                          ait
                                                                               Fox Harbour
                                                                Wallace
                                                                Museum               Blue Sea Corner
                                                             4
                                                                                   Malagash
     Northumberland Shore                                 Wentworth  Creamery
                                                                      Square
                                                                                      Rushtons Beach
                                                                                    Brule                                   Ferry

                                                                          Tatamagouche                                  Waterside
                                                                                                                                                                                                novascotia.com

                                                                                            River           6
                                                                                                                        Provincial Park
                                                                                            John
                                                                                                                           Caribou     Pictou Island

                                                                                   Balmoral      Sutherland                     Munroe's Island Beach               Cape
                                                                                   Grist Mill    Steam Mill                 ill e                      Sunrise     George
                                                                                                 Museum                  tv
                                                                                                                      Wes Hector Heritage Quay
                                                                                   Museum                                                              Trail
                                                                                                                      Pictou                                               Ballantyne's
                                                                                          Magic Valley              106                                                    Tuna Interpretive
                                                                                             Fun Park            Trenton             Melmerby Beach                        Centre
                                                                                                          Westville      New Glasgow              Arisaig
                                                                                         Salt Springs                                                                          St. Georges
                                                                                                 Park     Stellarton                                Park
                                                                                  104 Provincial                                                             Antigonish             Bay
                                                                            Truro                                 Museum Carmichael-                         Heritage Museum
                                                                                                                  of Industry Stewart              Antigonish
                                                                                                                                        4                                 Pomquet   Beach
                                                                                                                              House        104

                                                                                                                                        James River                         Bayfield
                                                                                                                                                                              Beach
                                                                                                                                           Riverside
                                                                                                                                          Speedway
                                                                                                                                                        7
                                                                                                                                                                                       Auld's
                                                                                                                                                                                        Cove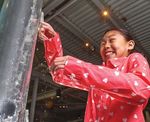 NORTHUMBERLAND                                    TIDNISH CROSS ROADS                           GULF SHORE
136
                       SHORE LISTINGS                                    Ketchum Cottages
                                                                         qcccd/cccc.H                  $1000–
                                                                                                                       Scottish Pines
                                                                                                                       pccccd.H                $159–335, XP $10
                       Communities are listed in order as found          902-661-4800, 800-661-2724 1850 weekly        2979 Gulf Shore Rd
                       when travelling through the region on the         innkeeper@ascinn.ns.ca                        902-664-6198
                       Scenic Travelway roads.                           www.ketchumcottages.com                       scottishpines@gmail.com
                                                                         Q,D,T•Pvt bath•4-wk CXL•@                     www.scottishpines.ca
                         ACCOMMODATIONS                                  Cottage: 2 Vac. home: 1 • May 15–Oct 15 Q•Ens or pvt bath•@
                                                                                                                 Cottage: 3 • May 15–Oct 20
                       All properties listed have been licensed by the
                                                                         Seven Gables Bed & Breakfast
                       Province of Nova Scotia and approved by at
                                                                         qcccd                                        $89 FOX HARBOUR
                                                                         4448 Hwy 366                                     Arcadia Shores Cottage
                       least one of three recognized quality programs
                                                                         902-661-2377                                     qcccH                      $600–900 weekly
                       (Canada Select, NS Approved, CAA/AAA) to
                                                                         sevengables@ns.sympatico.ca                      1144 Smith Point Rd
                       ensure that they are clean and comfortable.
                                                                         www.sevengablesbandb.com                         403-800-7650
                       Most rates are shown as daily rates. For a key
                       to other codes and symbols, see p. 2.          Beautiful Victorian home with antiques, central arcadiashoresns@gmail.com
                                                                      A/C, Wi-Fi. 4 rooms (K,Q,T), 3- & 4-piece ensuites Q,T•Pvt bath•4-wk CXL
                         AMHERST/TIDNISH ENTRY AREA                   (1 airjet tub). Country-style breakfast in sunroom Cottage: 1 • Jun 1–Sep 30
                        (UP TO 20 KM RADIUS) For other listings in    (café seating); evening tea.                        WALLACE
                        this area, see p. 109.                        K,Q,T•Ens bath•48-hr CXL•Full b'fast•@
                       AMHERST                                        B&B: 4 • Year-round                                 Fox Harb'r Golf Resort & Spa
                                                                                                                          qcccccJJJJH $199–550
                       Apothic Inn                                    LORNEVILLE                                          1337 Fox Harbour Rd
                       ,ccccd.                               $150–175 Amherst Shore Country Inn                           902-257-1801, 866-257-1801
                       169 Victoria St East                           qccccJJJ                                  $129–199 mail@foxharbr.com
                       902-661-8654                                   5091 Rte 366                                        www.foxharbr.com
                       info@apothicinn.ca                             902-661-4800, 800-661-ASCI                          K,Q•Ens or pvt bath•48-hr CXL•@
                       www.apothicinn.ca                              innkeeper@ascinn.ns.ca                              Resort: 88 • May 7–Oct 31
                       Q,T•Ens or pvt bath•Full b'fast•Free @         www.amherstshore.ca
                       B&B: 3 • Year-round
                                                                                                                          Jubilee Cottage Inn
                                                                      Q,D,T•Ens bath•1-wk CXL•Free @                      cccd                              $90–110
                       Brown's Guest Home Bed & Breakfast Inn: 8 • May 1–Oct 31                                           13769 Hwy 6
                       qcccd                           $80–95; no tax Stuart House by the Bay B&B                         902-257-2432, 800-481-9915
                       158 Victoria St East                           qcccd                      $80–90, XP $20; no tax jubileecottage@ns.sympatico.ca
                       902-667-9769                                   5472 Rte 366                                        www.jubileecottage.ca
                       dnallen@eastlink.ca                            902-661-0750, 888-661-0750                          Q•Ens bath•72-hr CXL•Full b'fast•@
                       www.brownsguesthome.ca                         bs.tanner@ns.sympatico.ca                           Inn: 3 • Year-round
                       Q,D,T,S•Shared bath•24-hr CXL•Light b'fast•@ www.stuarthousebedandbreakfast.com                    WENTWORTH
                       B&B: 3 • May 1–Oct 31                          Q,D,T•Ens or pvt bath•24-hr CXL•Full b'fast•@
                                                                      B&B: 3 • May 1–Oct 31                               Hostelling International Canada –
                       Comfort Inn Amherst                                                                                Atlantic Region (HI – Wentworth)
                       "pcccc                       $95–175, XP $10 AMHERST SHORE                                         qcccH                              $26–48
                       143 South Albion St
                       902-667-0404, 800-228-5150                     D's B & B by the Sea                                249 Wentworth Station Rd
                                                                                                                     $100 902-548-2379
Accommodations

                       www.amherstcomfortinn.com                      qcccd
                                                                      6327 Hwy 366                                        wentworth@hihostels.ca
                       K,Q,D,T•Ens bath•12-hr CXL•Light b'fast•Free @ 902-661-0328                                        www.hihostels.ca/novascotia/
                       Motel: 61 • Year-round                         info@deesbandbbythesea.com                          342/hi-wentworth/index.hostel
                       Regent Bed & Breakfast                         deesbandbbythesea.com                               D,S,bunk•Pvt or shared bath•Free @
                       q,ccccd                               $100–160 Q,D,T•Ens or shared bath•48-hr CXL•Full b'fast Hostel: 23 • Year-round
                       175 Victoria St East                           B&B: 3 • Year-round
                       902-667-7676, 866-661-2861                                                                           TATAMAGOUCHE AREA
                                                                       END OF AMHERST/TIDNISH ENTRY AREA                    (UP TO 20 KM RADIUS)
                       info@theregent.ca
                       www.theregent.ca                               OXFORD                                              NORTH SHORE
                       K,Q,D,T•Ens bath•48-hr CXL•Full b'fast•@       Parkview Family Restaurant and Inn Cambra Sands
Northumberland Shore

                       B&B: 4 • Year-round
                                                                      "pccc                               $80–95, XP $5 pccccdH                     $237–300, XP $20
                       Super 8 Amherst                                4670 Main St                                        79 Cambra Lane
                       "pcccd                       $99–179, XP $10 902-447-2258                                          902-257-1122, 866-559-0705
                       40 Lord Amherst Dr                             info@the-parkview.com                               info@cambrasands.com
                       902-660-8888, 800-800-8000                     the-parkview.com                                    www.cambrasands.com
                       reservations@super8amherst.com                 D•Ens bath•24-hr CXL•@                              K,Q,D•Pvt bath•4-wk CXL•@
                       www.super8amherst.com                          Motel: 10 • Year-round                              Cottage: 7 • Year-round
                       K,Q•Ens bath•12-hr CXL•Light b'fast•Free @ PUGWASH
                       Hotel: 50 • Year-round                                                                             MALAGASH
                                                                      Hillcrest View Inn & Restaurant                     Pearl of the Bay Cottage
                       Victorian Motel                                "pcccdH                           $99–149, XP $10 "pccccH
                       pcc                              $75–89, XP $8 11054 Hwy 6                                                                  $800–1500 weekly;
                       150 Victoria St East                                                                               2930 Malagash Rd                     no tax
                                                                      902-243-2727, 866-779-7377                          902-257-2770
                       902-667-7211, 855-667-7211                     info@hillcrestview.ca
                       jackvanderdonk@gmail.com                                                                           charmans1@ns.sympatico.ca
                                                                      www.hillcrestview.ca                                www.pearlofthebay.com
                       www.thevictorianmotel.com
                                                                      Q,2Q•Ens bath•48-hr CXL•@                           Q•Pvt bath
                       Q,D•Ens bath•24-hr CXL•@                       Cottage: 1 Motel: 7 • Year-round
                       Motel: 20 • Apr 1–Oct 31                                                                           Cottage: 1 • Year-round
novascotia.com

                                                                      Inn the Elms                                        Saltscapes Vacation Properties
                       Wandlyn Convention Hotel                       q.                                     $98, XP $20 pcccd/ccccH $750–2350 weekly
                       "pccc                        $85–250, XP $10 10340 Durham St
                       1539 Southampton Rd                                                                                1044 North Shore Rd
                                                                      902-243-2885                                        902-257-2666
                       902-667-3331, 800-561-0000                     inntheelms@ymail.com
                       www.wandlyninns.com                                                                                info@saltscapes.ca
                                                                      www.inntheelms.com                                  www.saltscapes.ca
                       K,Q,T•Ens bath•12-hr CXL•Light b'fast•@        Q•Ens or pvt bath•1-wk CXL•Full b'fast•@ K,Q,D,T•Pvt bath•1•2-wk CXL•@
                       Hotel: 84 • Year-round                         Inn: 4 • Year-round                                 Cottage: 3 Vac. home: 1 • Year-round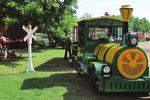 TATAMAGOUCHE                                 RIVER JOHN                                       BRAESHORE
Balmoral Motel                               Reid's Sunset Beach Cottages                     Pictou Lodge Beachfront Resort                       137
p.                                 $99–119   qcccd.H               $975–1500 weekly           "pcccd.H             $140–425, XP $20
131 Main St                                  82 River John Rd                                 172 Lodge Rd
902-657-2000, 888-383-9357                   902-351-2079                                     902-485-4322, 800-495-6343
stay@balmoralmotel.ca                        reservations@sunsetbeachcottages.com             reservations@pictoulodge.com
www.balmoralmotel.ca                         www.sunsetbeachcottages.com                      www.pictoulodge.com
K,Q,2D•Ens bath•4pm CXL•Full b'fast•Free @   D,T•Pvt bath•4-wk CXL•@                          Variety of accommodations, including cottages
Motel: 18 • May 23–Oct 31                    Cottage: 4 Vac. home: 1 • May 16–Oct 31          and chalets; private sandy beach; oceanside din-
Hollings House Bed and Breakfast             SEAFOAM                                          ing and pub; resort amenities including kayaks,
qccc.            $85–105, XP $10; no tax                                                      SUPs, bikes. Just minutes from the PEI ferry.
                                             Emily's Oceanside Cottages
37 Church St                                 pccccH                $130–175, XP $15           K,Q,T•Ens or pvt bath•72-hr CXL•@
902-657-0096                                 Eric Romkey Lane                                 Resort: 58 • May 15–Oct 15
hollingshouse@cogeco.ca                      902-351-2892                                     PICTOU
Q,D,T•Ens or shared bath•48-hr CXL           eric@emilyscottages.com
Full b'fast•@                                                                                 Braeside Inn
                                             www.emilyscottages.com
B&B: 4 • Year-round                                                                           qcccc.                   $70–175, XP $15
                                             K,Q,D,T•Pvt bath•2-wk CXL•@                      126 Front St
Train Station Inn                            Cottage: 6 • May 24–Oct 10                       902-485-5046, 800-613-7701
p.                        $99–199, XP $10                                                     welcome@braesideinn.com
                                              PICTOU/CARIBOU ENTRY AREA
21 Station Rd                                 (UP TO 20 KM RADIUS)                            www.braesideinn.com
902-657-3222, 888-724-5233                                                                    Inn (c 1938): 18 A/C rooms (most harbour-
stationmaster@trainstation.ca                TONEY RIVER                                      view) with 3- or 4 pc-bath, satellite TV; free
www.trainstation.ca
                                             Beach Lily Chalet                                continental breakfast, Wi-Fi. Guest sitting
Q,D•Ens or pvt bath•48-hr CXL•@              q.H                   $1300–2150 weekly
B&B Inn: 8 • May 1–Oct 25                                                                     room, guest laundry, ample parking.
                                             167 MacKay Lane                                  K,Q,D,S•Ens bath•72-hr CXL•Light b'fast•@
BALFRON                                      902-701-0976                                     B&B Inn: 18 • May 15–Oct 14
                                             info@cottagecoast.ca
Forest Haven Inn                                                                              Brenda's Place to Stay
                                             www.cottagesincanada.com/beachlily
q.                       $99–120, XP $18                                                      Bed & Breakfast
8627 Hwy 311                                 Q•Pvt bath•@
                                             Cottage: 1 • May 3–Nov 1                         q.                               $85–95
902-657-2962, 877-658-3466                                                                    160 Haliburton Rd
info@foresthaveninn.com                      WATERSIDE                                        902-485-8653
Q,T•Ens bath•Full b'fast•Free @              Caribou River Cottages                           brendasplacetostay@ns.sympatico.ca
B&B: 4 • Year-round                          pH                   $120–150, XP $10            Q•Ens or shared bath•24-hr CXL•Full b'fast•@
BRULE                                        1308 Shore Rd                                    B&B: 2 • Jun 1–Oct 31
                                             902-485-6352
Heritage Cottages 2015                                                                        Customs House Inn
                                             info@cariboucottages.com
pcccH                    $95–160, XP $10                                                      "qccccH                         $79–169
                                             www.cariboucottages.com
4261 Hwy 6                                                                                    38 Depot St
902-657-2922, 866-684-1864                   1- & 2-bdrm riverfront cottages with 4-pc bath   902-485-4546
heritagecottages@yahoo.com                   (1 with whirlpool), Wi-Fi, woodstove, BBQ.       customshouseinn@ns.sympatico.ca
www.heritagecottages.ca                      Activity room, playground, firepit, canoes,      www.customshouseinn.ca

                                                                                                                                                 Accommodations
D,T•Pvt bath•2-wk CXL•@                      kayaks. Ocean access. Close to PEI ferry.        Brick & sandstone inn (c 1870) on Pictou
Cottage: 10 • May 13–Oct 16                  K,Q,T•Pvt bath•@                                 waterfront. 8 spacious A/C rooms with
                                             Cottage: 4 • May 1–Nov 1                         4-pc bath, CBTV, DVD, fridge; some with
Sunrise Shore Marina & Cottages
"ccccH               $149–199, XP $20        Waterview Rooms                                  kitchenette. Business services.
369 Brule Shore Rd                           "q,ccccH                                $125     K,Q•Ens bath•24-hr CXL•Light b'fast•@
902-456-6433                                 1338 Shore Rd                                    Inn: 8 • Apr 1–Nov 20
www.sunrisemarinacottages.ca                 902-982-3023
                                                                                              Dolan's Inn & Suites
Q,T•Pvt bath•4-wk CXL•Free @                 gerhard@waterview-rooms.com
                                                                                              ccccd/ccccH                           $79–159
Cottage: 6 • May 16–Nov 15                   www.waterview-rooms.com
                                                                                              168 West River Rd
MARSHVILLE                                   K•Ens bath•48-hr CXL•Full b'fast•Free @          902-485-1337
                                                                                                                                                 Northumberland Shore
                                             Tourist home: 2 • Year-round                     tdolan@ns.sympatico.ca
Amet View Chalets
"p,ccccH                $140–250, XP $10     SCOTSBURN                                        Q•Pvt bath•Full b'fast•Free @
Amet View Lane                               Smith Rock Chalets                               Apt.: 4 Tourist home: 12 • Year-round
902-351-3462, 866-351-3462                   "pccccH                  $160–285, XP $10        Evening Sail Bed & Breakfast
leah@ametview.com                            310 Fitzpatrick Mountain Rd                      qccccH                 $75–125, XP $15
www.ametview.com                             902-485-4799                                     279 Denoon St
Q,D,T•Pvt bath•2-wk CXL•@                    info@smithrockchalets.com                        902-485-5069
Cottage: 6 • Year-round                      www.smithrockchalets.com                         stay@eveningsail.ca
                                             Q•Ens bath•@                                     www.eveningsail.ca
McLeod's Beachfront Cottages
                                             Cottage: 10 Lodge: 12 • Year-round               Q,D,2D•Pvt bath•Full b'fast•@
q.H                  $175–205, XP $10
71 Dunvegan Lane                             PICTOU ISLAND                                    Apt.: 3 B&B: 3 • Year-round
902-890-4434                                 Inned of the Rainbow                             Lionstone Inn, Motel & Cottages
mcleods.cottages@ns.sympatico.ca             q.                          $130–160             p.H                    $59–135, XP $10
www.mcleodscottages.com                      1160 Pictou Island Rd                            241 West River Rd
Q,D,T•Pvt bath•@                             902-755-4031                                     902-485-4157, 866-785-4157
Cottage: 9 • May 15–Oct 15                   innedoftherainbow@gmail.com                      lionstoneinn@eastlink.ca
                                                                                              www.lionstoneinn.ca
                                                                                                                                                 novascotia.com

 END OF TATAMAGOUCHE AREA                    www.innedoftherainbow.com
                                             Q•Pvt or shared bath•1-wk CXL•Light b'fast•@     K,D,S•Ens or pvt bath•48-hr CXL•Free @
                                             B&B: 3 • May 1-Nov 30                            Cottage: 13 Motel: 15 • Year-round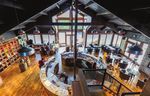 Tartan Inn                                      Tara Inn                                         ANTIGONISH AREA (UP TO 20 KM RADIUS)
138                    q,ccccd                                 $125    "pcccH                   $85–125, XP $10
                       36 Denoon St                                    917 East River Rd                               MORRISTOWN
                       902-382-2176                                    902-752-8458, 800-565-4312
                                                                                                                       Ocean Front Shanties
                       visit@thetartaninn.com                          taramotel@eastlink.ca
                                                                                                                       "p,cccdH                              $169
                       www.thetartaninn.com                            www.taramotel.com
                                                                                                                       284 Cribbons Point Rd
                       K/T,Q•Ens bath•48-hr CXL•Full b'fast•Free @     Q,D,T•Ens bath•24-hr CXL•Light b'fast•@         902-867-1985
                       B&B: 2 • May 1–Oct 31                           Motel: 33 • Year-round                          www.oceanfrontshanties.ca
                       The Pictou Puffin B&B                           Travelodge Suites New Glasgow            Q,T•Pvt bath•2-wk CXL•@
                       p,cccd                     $120, XP $30         "pcccd                  $129–165, XP $15 Cottage: 5 • May 1–Nov 15
                       90 Front St                                     700 Westville Rd                         ANTIGONISH
                       902-982-4986, 800-970-1791                      902-928-1333, 800-578-7878
                       stay@thepictoupuffin.com                        reservations@travelodgenewglasgow.ca     Antigonish Evergreen Inn
                       www.thepictoupuffin.com                         travelodgenewglasgow.ca                         "qccccd.H                      $139–159
                       K,T•Ens or pvt bath•72-hr CXL•Full b'fast•@     K,D,S•Ens bath•12-hr CXL•Buffet b'fast•Free @   401 Hwy 245
                       B&B: 4 • May 1–Oct 31                           Hotel: 63 • Year-round                          902-863-0830, 888-821-5566
                                                                                                                       info@antigonishevergreeninn.ca
                       The Scotsman Inn                                LITTLE HARBOUR                                  www.antigonishevergreeninn.ca
                       (formerly Auberge Walker Inn)
                       "pcccd.                             $99–125     Sandstone Bed and Breakfast              Q,2D•Ens bath•48-hr CXL•Light b'fast•@
                       78 Coleraine St                                 qccccd.                 $125–135, XP $25 Motel: 8 • Year-round
                       902-485-1433, 855-770-1433                      20 Rose Heath Lane
                                                                                                                Antigonish Victorian Inn
                       info@scotsmaninn.com                            902-755-5480, 855-875-7805
                                                                                                                ccccdH                  $130–175, XP $15
                       www.scotsmaninn.com                             info@sandstonebedandbreakfast.ca
                                                                                                                       149 Main St
                       Registered Heritage property c 1865. 11 rooms www.sandstonebedandbreakfast.ca                   902-863-1103, 800-706-5558
                       with ensuite bath, free Wi-Fi, cable TV. Conti- Q•Ens bath•48-hr CXL•Full b'fast•@              victorianinn@ns.sympatico.ca
                                                                       B&B: 2 • Year-round                             www.antigonishvictorianinn.ca
                       nental breakfast and parking included in room
                       rate. Meeting room available. Pets allowed.      END OF NEW GLASGOW AREA                        Q,T•Ens or pvt bath•48-hr CXL•Full b'fast•@
                       K,Q,T•Ens bath•24-hr CXL•Light b'fast•Free @                                                    B&B Inn: 13 • Year-round
                       B&B Inn: 11 • May 12–Oct 31                     EGERTON
                                                                                                                       Clanranald Tourist Suite
                       Willow House Inn                                Cameron's Farm Bed & Breakfast                  "qccccdH               $125–150, XP $15
                       pcccd                          $70–130, XP $10 .                           $65–85, XP $15       134 Main St
                       11 Willow St                                    397 Shore Rd                                    902-863-6637
                       902-485-5740, 800-459-4133                      902-926-0013                                    K•Pvt bath•1-wk CXL•Light b'fast•@
                       stay@thewillowhouseinn.com                      cristahasler@hotmail.com                        Suite: 1 • Year-round
                       www.willowhouseinn.com                          Q•Shared bath•48-hr CXL•Full b'fast
                                                                       B&B: 3 • May 1–Oct 31                  Claymore Inn & Suites
                       K,Q,D•Ens or pvt bath•48-hr CXL•Full b'fast•@                                          "qcccdH                  $99–200, XP $10
                       B&B Inn: 6 • Year-round                         BIG ISLAND                             137 Church St
                                                                       Island Tree Farm Bed & Breakfast       902-863-1050, 888-863-1050
                        NEW GLASGOW AREA
                        (UP TO 20 KM RADIUS)                           q.                      $50–80, XP $15 reserve@claymoreinn.com
                                                                       10 Harbourview Dr                               www.claymoreinn.com
                       STELLARTON                                      902-926-2757                                    K,Q,D,T•Ens bath•12-hr CXL•@
Accommodations

                       Holiday Inn Express                             langerobert7@gmail.com                          Hotel: 69 • Year-round
                       Stellarton–New Glasgow                          www.bbcanada.com/6244.html                      Homeward Inns of Canada
                       "pcccd                             $129–179     Q,D•Shared bath•48-hr CXL•Full b'fast•@         pcccH                        $80–199
                       86 Lawrence Blvd                                B&B: 3 • Year-round                             41 James St
                       902-755-1020                                    MCARRAS BROOK                                   902-863-4212, 800-251-0008
                       res@hiestellarton.com                                                                           david@homewardinnscanada.com
                       www.hiestellarton.com                           Rouden Daach Bed & Breakfast                    www.homewardinnscanada.com
                       K,Q,D•Ens bath•24-hr CXL•Buffet b'fast          p,cccc               $125–145; no tax K,Q,D•Ens bath•12-hr CXL•Free @
                                                                       6650 Hwy 245                                    Motel: 43 • Year-round
                       Free @                                          902-867-6047
                       Hotel: 125 • Year-round                                                                         Keppoch Inn
                                                                       jdessouroux@yahoo.com
Northumberland Shore

                       NEW GLASGOW                                     www.roudendaach.ca                              qcccH                             $70–100
                                                                       Q,T,S•Pvt bath•24-hr CXL•Full b'fast•@          3055 Hwy 104
                       Comfort Inn New Glasgow                                                                         902-863-4842
                       "pcccc              $119–190, XP $10            B&B: 2 • Mar 1–Oct 31
                                                                                                                       contact@keppochinn.ca
                       740 Westville Rd                                MALIGNANT COVE                                  www.keppochinn.ca
                       902-755-6450, 800-228-5150
                       cn250@whg.com                                   June's B&B By The Sea                D,T,S•Ens or pvt bath•12-hr CXL•@
                       www.newglasgowcomfortinn.com                    cccc.               $110–160; no tax Cottage: 2 Motel: 14 • Jun 1–Nov 30
                                                                       10700 Hwy 337                        Maritime Inn Antigonish
                       K,Q,D•Ens bath•4pm CXL•Full b'fast•Free @       902-863-2115
                       Motel: 61 • Year-round                                                               "pcccc.                   $137–217, XP $15
                                                                       junesbb@gmail.com                    158 Main St
                       East River Meditation Healing Centre            www.junesbb.ca                       902-863-4001, 888-662-7484
                       ,.                        $65–110; no tax Q,D,S•Pvt bath•24-hr CXL•Full b'fast•@     antadmin@maritimeinns.com
                       337 Forbes St                             B&B: 1 • May 1–Oct 30                      www.maritimeinns.com
                       902-755-4325
                       eastriverretreat@live.com                 LIVINGSTONE COVE                           K,Q,D•Ens bath•4pm CXL•Free @
                                                                 Blue Tin Roof Bed and Breakfast            Hotel: 32 • Year-round
                       D,T•Shared bath•48-hr CXL•Full b'fast
                       B&B: 2 • Year-round                       q,cccc.                   $110–140; no tax Micro Boutique Living
                                                                 7957 Hwy 337                               pcccd.H                           $99–149
                       MacKenzie B&B
novascotia.com

                                                                 902-867-3560                               208 Main St
                       q.                        $60–70, XP $15 bluetinroof@gmx.com                         902-405-8252, 888-501-2325
                       298 Temperance St                                                                    contact@microboutiqueliving.com
                       902-695-5403                              Q,D•Ens bath•Full b'fast•@
                       cliff_mackenzie@hotmail.com               B&B: 4 • Year-round                        Q•Pvt bath•48-hr CXL•@
                                                                                                            Apt.: 15 • May 1–Aug 31
                       Q,D•Shared bath•48-hr CXL•Full b'fast•@
                       B&B: 2 • Year-round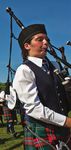 Morrison's Bed & Breakfast                         BAYFIELD                                        EAST WALLACE
q.                                   $90; no tax   Bayfield Bed & Breakfast                        East Wallace Motorcycle Campground                 139
15 Govenors Lane
                                                   ,cccc.                                   $70–90 p.                           $25–55
902-863-5103
                                                   85 Randall Lane                                    14661 Hwy 6
cem@ns.sympatico.ca
                                                   902-386-2812                                       902-257-3962
Q,T•Shared bath•24-hr CXL•Full b'fast•@            skennedy2@ns.sympatico.ca                          eastwallacemc@bellaliant.net
B&B: 3 • Apr 1–Sep 30                                                                                 www.eastwallacemotorcyclecampground.com
                                                   Q•Shared bath•24-hr CXL•Full b'fast•Free @
St. Francis Xavier University                      B&B: 2 • Year-round                                Swimming: O•Free @•24-hr CXL
#qccccH                                $38–145                                                        Sites: 22 o/n • Jun 15–Sep 30
                                                   Sea'Scape Cottages
West St                                                                                               BRULE
                                                   "p,cccdH                 $120–160, XP $15
902-867-2855, 877-STAY-AT-X
                                                   6 Sea'scape Cottage Lane                           Sunset Watch Family Campground
stay@stfx.ca
                                                   902-386-2825, 877-386-2825                         pccc[F]cc[R].               $25–35
www.stfx.ca/conferences
                                                   www.seascapecottages.ca                            242 Peninsula Point Rd
D,T,S•Ens bath•72-hr CXL•@                         Q,D,S•Pvt bath•@
Hotel: 480                                                                                            902-657-0009
                                                   Cabin: 1 Cottage: 3 • Jun 1–Oct 30                 sunsetwatchreservations@gmail.com
May 15–Aug 15 • See ad p.146.
                                                    END OF ANTIGONISH AREA                            www.sunsetwatchfamilycampground.com
Whidden Park                                                                          E,W,U•DS•Pull-thru•Swimming: O•@
qcccdH                     $130, XP $15            HAVRE BOUCHER
1 Hawthorne St                                                                        48-hr CXL
902-863-3736, 877-263-3736                         Hyclass Ocean Campground & Cottage Sites: 84 (50 o/n) • May 16–Oct 5
mail@whiddens.com                                  p.H                        $99–129 EAST BRANCH
www.whiddens.com                                   11373 Hwy 4
                                                   902-232-3117, 866-892-3117         Kokomo Campground
Q,D,T•Pvt bath•48-hr CXL•@                                                                            p.                                     $30
Mini-home: 6 • Jun 1–Aug 31                        info@hyclass-campground.com
                                                   www.hyclass-campground.com                         1538 Gunn 4 Rd
CLYDESDALE                                                                                            902-396-6508
                                                   Q,bunk•Pvt bath•Free @                             kokomocampground@outlook.com
Azelia Farmhouse Bed & Breakfast                   Cottage: 1 • May 19–Sep 30                         www.kokomocampground.com
q,ccccd.              $95–125, XP $20
309 Connors Rd                                     CAPE BRETON ISLAND ENTRY AREA                      U•Swimming: R•48-hr CXL
902-863-4262, 866-309-0474                          (UP TO 20 KM RADIUS) For other listings in        Sites: 20 o/n • May 15–Nov 30
                                                    this area, see pp. 152 and 187.
almp.connors@seasidehighspeed.com                                                                     SEAFOAM
www.bbcanada.com/7409.html                         AULD'S COVE                                        Seafoam Campground
K•Ens bath•48-hr CXL•Full b'fast•@                 Cove Motel                              p,ccc[F]ccc[R]                     $32–44
B&B: 2 • May 1–Oct 30
                                                   pJJ.                            $99–130 3493 Hwy 6
LOWER SOUTH RIVER                                  298 D - 31 Rd                           902-351-3122
                                                   902-747-2700                            seafoam.campground@ns.sympatico.ca
Coastal Inn Antigonish                                                                     www.seafoamcampground.com
"qccc                     $80–140, XP $10          thecovemotel@gmail.com
4789 Hwy 4                                         www.covemotel.com                       E,W,Se,U•DS•Swimming: O•@•48-hr CXL
902-863-3730, 800-433-4494                         K,2D•Ens bath•48-hr CXL•@               Sites: 134 (58 o/n) • May 12–Oct 1
antigonish@coastalinns.com                         Cabin: 12 Motel: 18 • May 1–Oct 31       PICTOU/CARIBOU ENTRY AREA
www.coastalinns.com/coastal-inn-antigonish                                                             (UP TO 20 KM RADIUS)
K,Q,D•Ens bath•24-hr CXL•Free•Light b'fast•@
Motel: 35 • Year-round • See ad p.24.                     CAMPGROUNDS                                 LYONS BROOK

                                                                                                                                                    Campgrounds
Oasis Motel (2014)                                                                                    Birchwood Campground
                                                   All campgrounds listed have been approved by       pccc[F]cc[R]                        $25–135
pcccd.                   $85–115, XP $10           CampingSelect and/or NS Approved to ensure
4173 Hwy 104                                                                                          2521 Hwy 376
                                                   that they meet the required standards. For a key   902-485-8565, 888-485-8565
902-863-3557, 800-929-1998                         to symbols and codes, see p. 2.
stay@oasismotelcampground.ca                                                                          stay@birchwoodcampground.ca
www.oasismotelcampground.ca                                                                           www.birchwoodcampground.ca
                                                    AMHERST/TIDNISH ENTRY AREA
Q,2D•Ens bath•24-hr CXL•Free @                      (UP TO 20 KM RADIUS) For other listings in        E,W,Se,U•DS•Pull-thru•C/T/Y•Swimming: P
Motel: 13 • Year-round                              this area, see p. 111.                            Free @•48-hr CXL
                                                                                                      Sites: 84 (55 o/n) • May 1–Oct 15             Northumberland Shore
POMQUET                                            AMHERST SHORE
                                                                                      CARIBOU
Piping Plover Bed & Breakfast                      Amherst Shore Provincial Park v
qcccc                     $100, XP $20             Wp.                            $27 Caribou–Munroes Island
212 Pomquet Lake Rd                                6596 Rte 366                       Provincial Park v
902-386-2491, 866-886-2491                         902-661-6002, 888-544-3434                         Wp.                                    $27
pipingploverbb@hotmail.com                         parks.novascotia.ca/content/amherst-shore          2119 Three Brooks Rd
www.pipingploverbb.com                             U•DS•Swimming: O•24-hr CXL                         902-485-6134, 888-544-3434
Q,T•Ens bath•Full b'fast•@                         Sites: 42 o/n • Seasonal                           parks.novascotia.ca/content/
B&B: 4 • Year-round                                                                                   caribou-munroes-island
                                                    END OF AMHERST/TIDNISH ENTRY AREA                 U•DS•Swimming: O•24-hr CXL
Pomquet Beach Cottages                                                                                Sites: 90 o/n • Seasonal
"pccccH                          $169              GULF SHORE
198 Pomquet Beach Rd                                                                                  BRAESHORE
902-386-2487, 855-240-2487                         Gulf Shore Camping Park
                                                   p.                         $25–40; no tax          Harbour Light Trailer Court
contactus@pomquetbeachcottages.com                                                                    pccc[F]cd[R]                   $32–38
www.pomquetbeachcottages.com                       2367 Gulf Shore Rd
                                                   902-243-2489                                       2881 Three Brooks Rd
Air-conditioned cottages (4 two-bdrm,              info@gulfshorecampingpark.com                      902-485-5733
1 barrier-free), 4-pc bath, washer, dryer, BBQ     www.gulfshorecampingpark.com                       harbour.light@ns.sympatico.ca
                                                                                                                                                    novascotia.com

on deck. Play area, horseshoes, firepits, canoe,   E,W,Se,U•Pull-thru•Swimming: O•@•24-hr CXL         www.harbourlightcampground.com
kayak, birdwatching. Next to beach park.           Sites: 50 (31 o/n) • Jun 17–Sep 17                 E,W,Se,U•DS•Pull-thru•Swimming: O,P
Q•Pvt bath•4-wk CXL•@                                                                                 Free @•48-hr CXL
Cottage: 5 • Year-round                                                                               Sites: 200 (108 o/n) • May 10–Oct 15
                                                                                                       END OF PICTOU/CARIBOU ENTRY AREA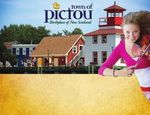 LANSDOWNE                                                                                                    SEAFOAM
140                    Lansdowne Outdoor Recreational Park
                                                                                      ATTRACTIONS                                   Seafoam Lavender Gardens
                       (LORDA)                                              This category includes national parks, historic         3768 Hwy 6
                       p.                               $0                  sites, museums, and other attractions. See also         lavendercanada@gmail.com
                       1480 Hwy 289                                         listings under Craft Beverages & Specialty Foods;       www.lavendercanada.com
                       902-396-4470                                         Galleries, Shops, Artists and Artisans; Outdoors;       Experience the beauty and heavenly aroma of
                       dave@lorda.org                                       and Trails. For a key to symbols and codes, see p. 2.   lavender; take a self-guided, educational tour
                       U•DS                                                                                                         to learn more about this amazing plant and its
                       Sites: 15 o/n • May 1–Sep 30                         AMHERST
                                                                                                                                    many uses. Pet-friendly shaded parking area.
                       LOWER BARNEY'S RIVER                                 Cumberland County                                       Jun 1–Sep 30 •;
                                                                            Museum and Archives
                       Cranberry Campground                                 150 Church St                                           PICTOU
                       pccc[F]ccc[R].                           $23–40      902-667-2561                                            deCoste Centre
                       135 Weir Rd                                          ccma@cumberlandcountymuseum.com                         99 Water St
                       902-926-2571                                         www.cumberlandcountymuseum.com                          902-485-8848, 800-353-5338
                       info@cranberrycampground.ca                          Admission: $ • Year-round •W                            decostecentre@eastlink.ca
                       E,W,Se,U•DS•Pull-thru•Swimming: P•@                  PUGWASH                                                 decostecentre.ca
                       Sites: 113 (35 o/n) • May 19–Oct 11                                                                          Admission: $ • Mar 1–Dec 31 •W
                                                                            Mary Crowley Monument
                        ANTIGONISH AREA (UP TO 20 KM RADIUS)                Durham St                                               Grohmann Knives Factory
                                                                            Year-round                                              116 Water St
                       ANTIGONISH                                                                                                   888-7KNIVES (in North America)
                       Whidden Park                                         Thinkers Lodge National Historic Site                   info@gknives.com
                       pccc[F]cd[R]               $35–43, XP $3             249 Water St                                            www.gknives.com/index.php/about/
                       1 Hawthorne St                                       902-243-2071                                            factory-tours
                       902-863-3736, 877-263-3736                           info@thinkerslodge.org                                  Year-round •W;
                       mail@whiddens.com                                    www.thinkerslodge.org
                                                                            Jun 15–Sep 15 •;                                        Hector Heritage Quay
                       www.whiddens.com                                                                                             33 Caladh Ave
                       E,W,Se,U•DS•Pull-thru•C/T/Y•Swimming: P              WALLACE                                                 902-485-4371
                       @•5-day CXL                                          Wallace Area Museum                                     shiphectortoursandevents@gmail.com
                       Sites: 154 (89 o/n) • May 15–Oct 15                  13440 Hwy 6                                             shiphector.com
                       LOWER SOUTH RIVER                                    902-257-2191                                            Admission: $ • May 24–Oct 18 •W
                                                                            wallacemuseum@ns.aliantzinc.ca                          McCulloch Heritage Centre
                       Oasis Campground                                     wallaceandareamuseum.com
                       pccd[F]c[R].                             $29–39                                                              86 Haliburton Rd
                                                                            Year-round •W                                           902-485-4563
                       4173 Hwy 104
                       902-863-3557                                         MALAGASH                                                pcghs@novascotia.ca
                       stay@oasismotelcampground.ca                                                                                 www.mccullochcentre.ca
                                                                            Malagash Salt Mine Museum
                       www.oasismotelcampground.ca                          1926 North Shore Rd
                                                                                                                                    Local historical exhibits; family and community
                       E,W,Se,U•DS•Swimming: P•Free @•48-hr CXL             902-257-2407                                            histories; archival records online. Specializing
                       Sites: 41 (31 o/n) • May 1–Oct 15                    malagash_museum@live.ca                                 in Scottish immigration to NS. Lectures,
                        END OF ANTIGONISH AREA                              Admission: $ • Jun 15–Sep 15 •W                         workshops & events year-round.
                                                                                                                                    Admission: $ • Year-round •W
                       LINWOOD                                              TATAMAGOUCHE
                                                                                                                                    McCulloch House Museum v
                       Linwood Harbour Campground                           Intercolonial Railway Station                           100 Haliburton Rd
                                                                            21 Station Rd
Attractions

                       pccc[F]c[R]                     $25–39                                                                       902-485-4563
                                                                            902-657-3222, 888-724-5233
                       11089 Hwy 4                                                                                                  michelle.davey@novascotia.ca
                                                                            stationmaster@trainstation.ca
                       902-870-0000, 866-661-9145                                                                                   mccullochhouse.novascotia.ca
                                                                            www.trainstation.ca
                       infolinwoodcampground@bellaliant.net                                                                         Interactive exhibits: the influence of Scottish
                                                                            May 1–Oct 25
                       www.linwoodcampground.com                                                                                    immigration in 1831 on Pictou and the province,
                       Tory Andrews. GPS 45.63643, -61.58495.               Northumberland Arts Council                             and of Dr. Thomas McCulloch on politics,
                       From Hwy 104, Exit 37 or 38 to Hwy 4. Open           Fraser Cultural Centre                                  religion, education, and social life.
                       & wooded sites; extra-large oceanview sites.         362 Main St
                                                                                                                                    Admission: $ • Jun 1–Oct 15
Northumberland Shore

                       Firepits; walking trail to ocean.                    902-657-3285
                                                                            fraser.ctr@gmail.com                                    Northumberland Fisheries Museum
                       E,W,Se,U•Pull-thru•Free @                            Admission: D • Jul 1–Sep 1 •W                           & Heritage Association
                       48-hr CXL                                                                                                    21 Caladh Ave, Pictou waterfront
                       Sites: 38 (36 o/n) • May 15–Oct 15                   Tatamagouche Creamery Square
                                                                                                                                    902-485-8925
                                                                            Heritage Centre                                         nfm-business@ns.aliantzinc.ca
                       HAVRE BOUCHER                        39 Creamery Rd
                                                                                                                                    Admission: $ • Jun 1–Oct 1 •W
                       Hyclass Ocean Campground & Cottage 902-657-3449
                       p,.                    $25–45, XP $3 creamerysquare@ns.aliantzinc.ca                                         LOCH BROOM
                       11373 Hwy 4                                          www.creamerysquare.ca/                                  Loch Broom Log Church
                       902-232-3117, 866-892-3117                           creamerysquare_003.htm                                  1576 LochBroom Rd
                       info@hyclass-campground.com                          Admission: $ • May 21–Oct 10 •W'                        902-925-2240
                       www.hyclass-campground.com                           BALMORAL MILLS                                          lblogchurch@eastlink.ca
                       Open and wooded oceanfront campground:                                                                       www.lochbroomlogchurch.com
                       71 campsites, 2 cabins, 1 rental trailer. Ocean      Balmoral Grist Mill Museum v                            Jul 1–Aug 28 •W
                                                                            544 Peter MacDonald Rd
                       swimming, play area, horseshoes, disc golf, bocce,   902-657-3016                                            WESTVILLE
                       fishing, pedal boat, canoe & kayak rental.           balmoralgristmill.novascotia.ca
                       E,W,Se,U•DS•Pull-thru•C/T/Y•Swimming: O                                                                      Pictou County Military Museum
                                                                            Admission: $ • Jun 1–Oct 5                              2020 Queen St
novascotia.com

                       Free @•48-hr CXL                                     DENMARK                                                 902-396-2194
                       Sites: 74 o/n • May 19–Sep 30                                                                                vpjoyce@eastlink.ca
                                                                            Sutherland Steam Mill Museum v                          Admission: D • Jul 2–Sep 1 •W;
                                                                            3169 Hwy 326
                                                                            902-657-3365
                                                                            sutherlandsteammill.novascotia.ca
                                                                            Admission: $ • Jun 1–Oct 5 •;
STELLARTON                                 St. Ninian's Cathedral                               MERIGOMISH
                                           121 St. Ninian St                                                                                               141
Nova Scotia Museum of Industry v                                                                Knoydart Farm
                                           902-863-2338
147 North Foord St                                                                              7037 Hwy 245
                                           stninianparishrector@ns.aliantzinc.ca
902-755-5425                                                                                    902-867-1305
                                           www.saintninian.ca/history.html
industry@gov.ns.ca                                                                              www.knoydartfarm.org
                                           Year-round •W
museumofindustry.novascotia.ca                                                                  Specialty Foods • Year-round •N
Admission: $ • Year-round •W               FRASER MILLS                                         ARISAIG
NEW GLASGOW                                Fraser's Mills Fish Hatchery v                       Steinhart Distillery
                                           1158 Old Pinevale Rd
Carmichael-Stewart House Museum                                                                 5963 Hwy 245
                                           902-783-2926
86 Temperance St                                                                                902-863-5530
                                           stephen.thibodeau@novascotia.ca
902-752-5583                                                                                    info@steinhartdistillery.com
                                           novascotia.ca/fish/documents/fmbrochure.pdf
carmich@eastlink.ca                                                                             www.steinhartdistillery.com
                                           Year-round •W
Jun 1–Sep 17                                                                                    Distillery • Year-round
                                           POMQUET
Glasgow Square Theatre
155 Glasgow St                             Chez Deslauriers
902-752-4800, 800-486-1377
www.glasgowsquare.com
                                           951 Monk's Head Rd
                                           902-386-2365
                                                                                                   GALLERIES, SHOPS,
Admission: $ • Year-round •W               crennie@stfx.ca
                                           www.pomquet.net/en/chezdeslauriers.html
                                                                                                  ARTISTS & ARTISANS
Pictou County Sports Heritage              Jul 8–Aug 26 •W                                      These listings identify some of the artisans in

                                                                                                                                                    Craft Beverages & Specialty Foods / Galleries, Shops, Artists & Artisans
Hall of Fame                                                                                    the region and some galleries and shops whose
340 East River Rd                                                                               products are primarily made in Nova Scotia. The
902-755-1755                                                                                    "Open Studio" designation identifies artisans
pcshhf@ns.aliantzinc.ca
Year-round •W
                                             CRAFT BEVERAGES                                    who open their personal studios to the public

BARNEY'S RIVER                               & SPECIALTY FOODS                                  so you can watch them work.
                                                                                          AMHERST
Barney's River Station School Museum This NEW category includes Wineries, Breweries, Brew
Hwy 4                                Pubs, Cideries & Distilleries, Specialty Food Shops, Amherst Artisan Gallery
902-924-2271                               Taste of NS Experiences & On-site Producers recog-   142 South Albion St, Suite 130
brsshmuseum.tripod.com                     nized by their applicable Provincial Associations.   902-664-2787
Jul 1–Aug 31 •W;                                                                                john.warner@ns.sympatico.ca
                                           MALAGASH                                             www.amherstartisangallery.com
ARISAIG                                    Jost Vineyards                                       70 local artisans, one-of-a-kind products:
Arisaig Lighthouse                         48 Vintage Lane                                      paintings, carvings, framed photography, metal
and Lobster Interpretive Centre            902-257-2636, 800-565-4567                           art, jewellery, quilts, folk art, glass, boats in
Arisaig Point Rd                           www.jostwine.com                                     bottles, woodworking, fibre arts, walking sticks.
902-863-1101                               Winery • Year-round •N;u                             Media: Multiple media • Year-round •W
mmaclellan@antigonishcounty.ns.ca          TATAMAGOUCHE
Jul 1–Aug 31 •W                                                                                 Deanne Fitzpatrick Rug Hooking Studio
                                           Appleton Chocolates                                  33 Church St
CAPE GEORGE POINT                          259 Main Street                                      902-667-0560, 800-328-7756
Cape George Point Lighthouse               902-657-2233 , 844-403-2323                          info@hookingrugs.com
152 Lighthouse Rd                          info@appletonchocolates.ca                           www.hookingrugs.com
902-863-1101                               appletonchocolates.ca                                Media: Books & cards, fibre • Year-round •W
www.parl.ns.ca/lighthouse                  Specialty Foods • Year-round                         TIDNISH BRIDGE
May 1–Nov 30 •;                            DENMARK                                              Tidnish Bridge Art Gallery Co-op
BALLANTYNE'S COVE                          The Pork Shop                                        3654 Hwy 366
Ballantyne's Cove                          3412 Hwy 326; also                                   902-667-8555
Tuna Interpretive Centre                   2578 Westville Rd, New Glasgow                       tidnishbridgeartgallery@gmail.com
57 Ballantyne's Cove Wharf Rd              902- 657-3406; 902-755-3260                          www.tidnishbridgeartgallery.com
902-863-1101                               www.theporkshop.ca                                   Paintings, etchings, pottery, photography,
                                           Specialty Foods • May 20–Oct 9 •N                    reproductions, cards, books. Artist-run coop-
                                                                                                                                                    Northumberland Shore
mmaclellan@antigonishcounty.ns.ca
Admission: D • Jul 1–Aug 31 •W             EARLTOWN                                             erative. Classes in painting, drawing, pottery,
CAPE GEORGE                                                                                     intaglio, creative writing, photography.
                                           Sugar Moon Farm                                      Media: Clay, paintings & prints
Cape George Heritage School Museum         221 Alex MacDonald Rd                                May 27–Oct 22 •W
5758 Hwy 337                               902-657-3348, 866-816-2753
902-318-8932                               info@sugarmoon.ca                                    PUGWASH
sue.smith@seasidehighspeed.com             www.sugarmoon.ca                                     Basic Spirit
Admission: D • Jul 1–Aug 31 •;             Sugar camp tours; maple tasting; maple               9828 Durham St
ANTIGONISH                                 products; log restaurant; chef nights; 6 km of       902-243-3390, 877-245-3821
                                           wilderness hiking trails. Group bookings wel-        sales@basicspirit.com
Antigonish Heritage Museum                                                                      www.basicspirit.com
20 East Main St                            come. A Fodor's Recommended Experience.
                                           Specialty Foods • Year-round •NW                     Media: Metal • May 1–Dec 20
902-863-6160
antheritage@parl.ns.ca                     RIVER JOHN                                           The Horton Gallery
www.heritageantigonish.ca                                                                       10162 Durham St
                                           Caldera Distilling                                   902-243-3210
Admission: D • Year-round •W               65 River John Rd                                     fhorton@ns.sympatico.ca
Festival Antigonish Summer Theatre         902-351-2035                                         www.fredhortonphotography.com
Bauer Theatre, St. FX University Campus    info@caldera.ca
                                                                                                                                                    novascotia.com

                                                                                                Media: Multiple media • Jun 1–Sep 15 •W
902-867-3333, 800-563-7529                 www.caldera.ca
boxoffice@festivalantigonish.com           Distillery • Jun 1–Oct 31                            WALLACE
www.festivalantigonish.com                                                                      Collector Canes
Admission: $ • Jul 1–Aug 31 •W;                                                                 659 Ferry Rd
                                                                                                902-257-2817
                                                                                                zperry@ns.sympatico.ca
                                                                                                Media: Wood • Year-round •;
TATAMAGOUCHE                                                                                          Main Street Café
142                      Sara Bonnyman Pottery
                                                                                    RESTAURANTS                                158 Main St, at Maritime Inn Antigonish
                         326 Maple Ave (Hwy 246)                                  (PURCHASED LISTINGS)                         902-863-4001, 888-662-7484
                                                                                                                               antadmin@maritimeinns.com
                         902-657-3215
                                                                           For more extensive information, pick up a copy      www.maritimeinns.com
                         sara.bonnyman@ns.sympatico.ca
                                                                           of the Restaurant Association of Nova Scotia's      Type: Informal, lounge
                         www.sarabonnymanpottery.com
                                                                           Dine Nova Scotia or Taste of Nova Scotia's          Specialty: Seafood, steaks
                         Open Studio Artisan
                                                                           Culinary Adventure Guide. Also visit edining.ca     Licensed • Year-round •"NW
                         Media: Clay, fibre • Jun 1–Sep 30 •W
                                                                           and tasteofnovascotia.com. See p. 2 for a key to    Snow Queen Restaurant
                         RIVER JOHN                                        the symbols and codes.                              21 James St
                         Lismore Sheep Farm                                LORNEVILLE                                          902-863-4890
                         1389 Louisville Rd                                                                                    Type: Family dining
                         902-351-2594                                      Amherst Shore Country Inn                           Specialty: Fish and chips, seafood
                         john.crawford@ns.sympatico.ca                     5091 Hwy 366                                        Year-round •N;
                         www.lismoresheepfarmwoolshop.com                  902-661-4800
                                                                           innkeeper@ascinn.ns.ca                              The Townhouse Brewpub & Eatery
                         Locally made wool and sheepskin products;                                                             76 College St
                         blankets, mitts, slippers, hats, pillows, yarn,   www.ascinn.ns.ca
                                                                           Type: Gourmet                                       902-863-2248
                         felting supplies. Hand crafted birch knitting     Licensed • May 1–Oct 31 •N                          antigonishtownhouse@gmail.com
                         needles. Visit the barn and see our sheep!                                                            www.antigonishtownhouse.wordpress.com
                         Media: Fibre, wood • May 1–Dec 23 •W              WALLACE                                             Type: Gourmet, pub
                         SEAFOAM                                           Fox Harb'r Golf Resort & Spa                        Specialty: Canadian, seafood
                                                                           1337 Fox Harbour Rd                                 Licensed • Year-round •N;
                         Seafoam Woodturning Studio                        902-257-1801, 866-257-1801
                         3178 Hwy 6                                        mail@foxharbr.com
                         902-890-4235
                         derek@seafoamwoodturning.com
                                                                           www.foxharbr.com/dining
                                                                           Type: Fine dining, informal • Specialty: Seafood                OUTDOORS
                         www.seafoamwoodturning.com                        Licensed • May 7–Oct 31 •N
                         Media: Wood • May 1–Dec 24 •;                                                                         These listings feature public parks, recreation and
                                                                           TATAMAGOUCHE                                        nature-based activities. Many are season-specific
                         PICTOU                                                                                                and/or weather-dependent so please confirm
                                                                           Tatamagouche Railway Dining Car                     when booking.For information about outdoor
                         handiWorks                                        21 Station Rd
                         110 Front St                                                                                          experiences offered by Tour Operators, please
                                                                           902-657-3222, 888-724-5233                          see the Tour Operator section on page 204.
                         902-485-3435                                      janette@trainstation.ca
                         artworkspictou@gmail.com                          www.tatatrainstation.com/diningcar                  AMHERST
                         Media: Multiple media • Year-round                Type: Fine dining, informal
                                                                           Specialty: Seafood, gluten free                     Amherst Golf & Country Club
                         ABERCROMBIE                                                                                           487 John Black Rd
                                                                           Licensed • May 19–Oct 8 •N
                         Crombie House                                                                                         902-667-8730
                         1780 Abercrombie Rd                               EARLTOWN                                            agcc@eastlink.ca
                         902-928-1652 (group tours)                        Sugar Moon Farm                                     www.amherstgolfclub.com
                         Media: Paintings & prints • Jul 1–Aug 31 •;                                                           Category: Golf Courses • May 1–Oct 31
Restaurants / Outdoors

                                                                           221 Alex MacDonald Rd
                         MCARRAS BROOK                                     902-657-3348, 866-816-2753                          TIDNISH CROSS ROADS
                                                                           info@sugarmoon.ca
                         Rouden Daach Farm Store                           www.sugarmoon.ca                                    Tidnish Dock Provincial Park v
                         6650 Hwy 245                                      Type: Family dining                                 821 Tidnish Head Rd
                         902-867-6047                                      Licensed • Year-round •NW                           parks.novascotia.ca/content/tidnish-dock
                         jdessouroux@yahoo.com                                                                                 Category: Parks • Seasonal •W
                         www.roudendaach.ca                                BRAESHORE
                                                                                                                               NORTHPORT
                         Media: Fibre • Year-round •;                      Pictou Lodge Beachfront Resort
                                                                           172 Lodge Rd                                        Northport Beach Provincial Park v
                         ANTIGONISH                                                                                            7721 Hwy 366
                                                                           902-485-4322, 800-495-6343
                         Down to Earth Art Gallery                         reservations@pictoulodge.com                        parks.novascotia.ca/content/northport-beach
                         240 Main St                                       www.pictoulodge.com                                 Category: Parks • Seasonal •;
                         902-863-3255, 866-863-1211                        Type: Informal • Specialty: Seafood, steaks         SHINIMICAS
Northumberland Shore

                         info@downtoearth.ca                               Licensed • May 15–Oct 15 •N;
                         www.downtoearth.ca                                                                                    Shinimicas Provincial Park v
                         Media: Clay, paintings & prints • Year-round •;   PICTOU                                              5252 Hwy 6
                                                                           Mrs. MacGregor's Shortbreads                        parks.novascotia.ca/content/shinimicas
                         Lyghtesome Gallery                                                                                    Category: Parks • Seasonal
                         166 Main St                                       59 Water St
                         902-863-5804, 800-303-6546                        902-382-1878                                        PORT HOWE
                         lyghtesome@eastlink.ca                            info@mrsmacgregors.com
                                                                                                                               Heather Beach Provincial Park v
                         www.lyghtesome.ns.ca                              mrsmacgregors.com
                                                                                                                               Heather Beach Rd
                         Media: Multiple media, paintings & prints         Type: Cafe/tea room • Specialty: Desserts
                                                                                                                               parks.novascotia.ca/content/heather-beach
                         Year-round •;                                     Jun 1–Oct 15 •NW
                                                                                                                               Category: Parks; Supervised Beaches
                         The Made In Nova Scotia Store                     ANTIGONISH                                          Seasonal
                         324B Main St                                      Gabrieau's Bistro                                   OXFORD
                         902-867-2642                                      350 Main St
                         anna@themadeinnovascotiastore.ca                                                                      Big Buck Wildlife Adventures
                                                                           902-863-1925
                         www.themadeinnovascotiastore.com                                                                      902-447-2276
                                                                           gabrieaus.com                                       bigbuckwildlife@live.ca
                         Media: Fibre, multiple media • Year-round •;      Type: Fine dining, informal • Specialty: European   www.bigbuckwildlife.com
                         POMQUET                                           Licensed • Year-round •NW                           Category: Fishing Guides • Seasonal •;
novascotia.com

                         Old Barn Gallery & Decor                                                                              Oxford Lions Parkland
                         71 Melanson Rd                                                                                        Hwy 321
                         902-386-2304                                                                                          Category: Parks • Seasonal
                         beaverdf@ns.sympatico.ca
                         Media: Fibre, paintings & prints
                         Jun 1–Oct 31 •;
PUGWASH                                          Remember Adventures                          NEW GLASGOW
                                                 365 Main St                                                                                 143
Eaton Park                                                                                    Abercrombie Country Club
                                                 902-657-0054
135 Water St                                                                                  79 Abercrombie Loop
                                                 mary@rememberadventures.ca
www.pugwashvillage.com                                                                        902-755-4653
                                                 www.rememberadventures.ca
Category: Parks • Year-round •W                                                               proshop@abercrombiegolf.com
                                                 Category: Equipment Rentals
GULF SHORE                                                                                    www.abercrombiegolf.com
                                                 Year-round •W;
                                                                                              Category: Golf Courses • May 1–Oct 30 •W
Gulf Shore Provincial Park v                     BARRACHOIS
1033 Gulf Shore Rd                                                                            Eagles Chance Par 3 Course & Driving
parks.novascotia.ca/content/gulf-shore
                                                 Tatamagouche Provincial Park v               Range
                                                 2664 Hwy 6                                   902-396-1050
Category: Parks • Seasonal •;
                                                 parks.novascotia.ca/content/tatamagouche     affleckgolf@gmail.com
Northumberland Links                             Category: Parks • Seasonal                   www.brianaffleckgolf.com
1776 Gulf Shore Rd                               BALMORAL MILLS                               Category: Golf Driving Ranges
800-882-9661                                                                                  May 1–Oct 31
www.northumberlandlinks.com                      Balmoral Mills Provincial Park v
Category: Golf Courses • Seasonal                444 Peter MacDonald Rd                       Glen Lovat Golf Club
                                                 parks.novascotia.ca/content/balmoral-mills   151 Fraser Mountain Branch Rd
NORTH WALLACE                                                                                 902-753-4653, 877-774-4536
                                                 Category: Parks • Seasonal
Fox Harbour Provincial Park v                                                                 www.glenlovatgolf.ca
                                                 MARSHVILLE                                   Category: Golf Courses • May 1–Oct 31 •W
865 Fox Harbour South Rd
parks.novascotia.ca/content/fox-harbour          Rushtons Beach Provincial Park v             LITTLE HARBOUR
Category: Parks • Seasonal                       723 Hwy 6
                                                 parks.novascotia.ca/content/rushtons-beach Powells Point Provincial Park v
WALLACE                                                                                     8049 Pictou Landing Rd
                                                 Category: Parks • Seasonal •W
Fox Harb'r Golf Resort & Spa                                                                parks.novascotia.ca/content/powells-point
                                                 WATERSIDE                                  Category: Parks • Seasonal
1337 Fox Harbour Rd
902-257-1801, 866-257-1801                       Waterside Beach Provincial Park v            MELMERBY BEACH
mail@foxharbr.com                                649 R. Grant Rd
www.foxharbr.com                                 parks.novascotia.ca/content/waterside-beach Melmerby Beach Provincial Park v
Category: Golf Courses; Marinas & Yacht Clubs    Category: Parks • Seasonal                  6280–6380 Little Harbour Rd
May 7–Oct 31                                                                                 parks.novascotia.ca/content/melmerby-beach
                                                 BRAESHORE                                   Category: Parks; Supervised Beaches
Newcomb-Boyle Park                               Caribou-Munroes Island                      Seasonal •W
Hwy 6
Category: Parks • Year-round •;
                                                 Provincial Park v                            FRENCH RIVER
                                                 2119 Three Brooks Rd
WENTWORTH                                        parks.novascotia.ca/content/                 Anchors Above Zipline
                                                 caribou-munroes-island                       464 McGrath's Mountain Rd
Ski Wentworth                                                                                 902-922-3265
14595 Hwy 4                                      Category: Parks • Seasonal •W
                                                                                              www.anchorsabovezipline.ca
902-548-2089                                     PICTOU                                       Category: Ziplining • Year-round
skiadmin@skiwentworth.ca
Category: Skiing: Downhill • Dec 1–Apr 1 •;
                                                 Hector Quay Visitors' Marina                 ARISAIG
                                                 37 Caladh Ave
Wentworth Provincial Park v                      902-485-6960                                 Antigonish North Shore Lookoffs
14160 Hwy 4                                      www.townofpictou.ca/marina.html              Hwy 337 (three sites)
parks.novascotia.ca/content/wentworth            Category: Marinas & Yacht Clubs              902-863-1533
Category: Parks • Seasonal •W                    Seasonal •;                                  Category: Parks • Jun 1–Oct 30 •W
                                                                                              Arisaig Provincial Park v

                                                                                                                                           Outdoors
MALAGASH POINT                                   GREENHILL
                                                                                              5704 Hwy 245
Blue Sea Beach Provincial Park v                 Green Hill Provincial Park v                 parks.novascotia.ca/content/arisaig
651 Blue Sea Rd                                  209 Dan Fraser Rd                            Category: Parks; Geology (Rocks, Minerals,
parks.novascotia.ca/content/blue-sea-beach       parks.novascotia.ca/content/green-hill       Fossils) • Seasonal •;
Category: Parks • Seasonal                       Category: Parks • Seasonal
                                                                                              LIVINGSTONE COVE
BAYHEAD                                          SALT SPRINGS
                                                                                              Livingstone's Cove Wharf Park                Northumberland Shore
Nelson Memorial Park                             Salt Springs Provincial Park v               190 Livingstone's Cove Wharf Rd
153 Loop of Hwy 6                                2532 Hwy 4                                   902-863-4640
902-897-3180                                     parks.novascotia.ca/content/salt-springs     Category: Parks • Jun 1–Sep 30 •;
recreation@colchester.ca                         Category: Parks • Seasonal
www.colchester.ca/parks                                                                       BALLANTYNE'S COVE
                                                 LANSDOWNE
Day-use park beside Tatamagouche Bay. Picnic                                                  Ballantyne's Cove Marina
areas, shelters with BBQs, playground, walking   Lansdowne Outdoor Recreational Park          Ballantyne's Cove Wharf
paths, floral gardens. View of and access to     (LORDA)                                      902-863-8162
                                                 1480 Hwy 289                                 www.marinas.com/view/marina/9289
ocean. Trans Canada Trail crosses park.          902-396-4470
Category: Parks • May 8–Oct 9                                                                 Category: Marinas & Yacht Clubs
                                                 dave@lorda.org                               Apr 24–Oct 15 •;
TATAMAGOUCHE                                     Category: Parks; Stocked Lakes
                                                 May 1–Sep 5 •W                               CAPE GEORGE
Brule Point Golf Course
738 Brule Point Rd                               TRENTON                                      Cape George Day Park
902-657-4653                                                                                  Lighthouse Rd
                                                 Trenton Park                                 902-863-1533
clubhouse@brulepointgolf.ca                      119 Park Rd
www.brulepointgolf.ca                                                                         Category: Parks • Jun 1–Oct 30 •;
                                                 902-752-1019
Category: Golf Courses • May 1–Oct 30            www.town.trenton.ns.ca/index.php/            ANTIGONISH
                                                                                                                                           novascotia.com

                                                 trenton-park                                 Antigonish Golf Club
                                                 Category: Stocked Lakes • Year-round •W      87 Cloverville Rd
                                                                                              902-863-4797
                                                                                              www.antigonishgolfclub.ns.ca
                                                                                              Category: Golf Courses • May 1–Oct 31