Orange County School of the Arts
If your browser does not support JavaScript, please read the page content below:
Orange County School of the Arts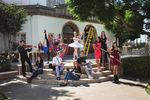 ORANGE COUNTY SCHOOL OF THE ARTS Aspire | Achieve | Inspire Educating the next generation of world-class artists and scholars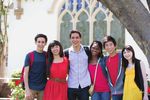 As one of the premier arts schools in the nation, the Orange County School of the Arts embraces and encourages artistic creativity and academic excellence. This innovative public charter school provides a uniquely challenging and nurturing environment focused on individual growth, opportunity and diversity. The U.S. Department of Education and the National Endowment for the Arts have recognized the Orange County School of the Arts as a model arts education program.
The school is also accredited by the Western Association of Schools and Colleges (WASC).
COLLEGE ACCEPTANCE Ninety-eight percent of the school's graduates are accepted into institutions of higher education and the remaining pursue a career in the arts industry upon graduation. ADMISSION REQUIREMENTS Interested applicants must have a minimum of a 2.0 GPA and satisfactory citizenship. All applicants must audition and provide transcripts. For more information about OCSA's admission requirements, visit www.ocsarts.net/admissions. TUITION The school is tuition-free, donation-dependent. No student is admitted or denied based on financial capacity.
STUDENTS AND FACULTY The school currently serves a culturally diverse student body of more than 2,100 students in grades 7-12 from more than 100 cities throughout Southern California.
The academic faculty is fully credentialed, and the majority of the 200 arts and academic teachers hold advanced degrees. They are dedicated and supportive professionals who help students develop the skills necessary to succeed in higher education, or a profession in the arts. Guest artists and industry leaders also share their expertise and creativity with students through residencies, lectures, presentations, and hands-on training.
WE FOSTER AN ENVIRONMENT AND CULTURE THAT NURTURES AND INSPIRES OUR EXCEPTIONAL STUDENTS FUNDING This school year is based on a $25 million operating budget. Academic instruction is funded by the State of California, totaling $16.5 million. The school relies solely on the generosity of individual donors, the business community, and foundations to fund the 14 arts conservatories offered. The school must raise $8.5 million each year — approximately $4,000 per student — to continue offering a comprehensive arts program.
SCHOOL OVERVIEW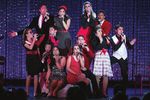 ACADEMICS The Orange County School of the Arts provides a rigorous academic program aligned with the California State Standards.
Students attend approximately five hours of academic classes in addition to three hours of daily arts instruction. Students maintain a school-wide Grade Point Average (GPA) of 3.40, with the senior class averaging a 3.54 GPA. More than 25% of the senior class earns a 4.0 GPA or higher. The school offers 17 Advanced Placement classes. The Orange County School of the Arts offers one of the most demanding and intensive academic programs in Southern California. In 2015, the school was named the Best Charter High School in California by Niche Rankings and is one of the top three high schools in Orange County, according to the Orange County Register.
"OCSA is an extraordinary community of people who are uncompromising in their commitment to excellence, thrive on creativity, and never lose sight of their dreams." - Ralph S. Opacic, Ed.D. Founder and Executive Director ONE OF THE TOP 3 HIGH SCHOOLS IN ORANGE COUNTY (Orange County Register, 2014) BOARD OF TRUSTEES Gary Humphreys, Chair Vincent Foley, Secretary Carolyn Breeden, Ed.D. Maria Newkirk Fong, JD Paul Satkin ACADEMICS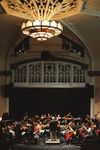 ARTS This is the place for aspiring artists to refine their skills and flourish in one of the five schools of study offered, including: Applied Arts, Dance, Fine & Media Arts, Music, and Theatre.
The school's world-class arts programs provide an opportunity for students to participate in enriching classroom instruction, life-changing master classes and fieldtrips, and unique performance opportunities in prestigious arts venues throughout the world. These once-in-a-lifetime learning experiences combined with high-caliber daily arts instruction ensure a successful future for talented artist scholars. PERFORMANCES Each year, our driven and highly motivated students present more than 100 performances, presentations, and exhibitions at a variety of venues in Orange County and throughout the world, including Carnegie Hall, Sydney Opera House, and Segerstrom Center for the Arts.
These performances, including the annual Gala and Season Finale, encompass all aspects of the arts and afford students the opportunity to experience the audition process, work with industry professionals, learn the various aspects of each performance, build their confidence and self esteem, and improve their technique and stage presence. The Margaret A. Webb Theatre, a beautiful, state-of-the-art 420 seat theatre, is the school's premier performance venue. ARTS CONSERVATORIES SCHOOL OF APPLIED ARTS Culinary Arts & Hospitality Conservatory SCHOOL OF DANCE Classical & Contemporary Dance Conservatory Commercial Dance Conservatory International Dance Conservatory Ballet Folklorico Program Ballroom Dance Program SCHOOL OF FINE & MEDIA ARTS Creative Writing Conservatory Digital Media Conservatory Film & Television Conservatory Integrated Arts Conservatory Visual Arts Conservatory SCHOOL OF MUSIC Classical Voice Conservatory Instrumental Music Conservatory Commercial Music Program Frederick Fennell Wind Studies Program The Garn Family Jazz Studies Program Guitar Program Pianist Program Strings & Orchestra Program SCHOOL OF THEATRE Acting Conservatory Musical Theatre Conservatory Production & Design Conservatory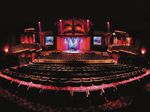 GUEST ARTISTS GUEST ARTISTS Students have the unique opportunity to study with nationally renowned guest artists in a variety of master classes, workshops, and performance experiences. These leading industry professionals have a profound impact on our students' education and often serve as their mentors and inspiration as they advance to higher education and a professional career in the arts. Guest artists and master teachers have included esteemed professionals, such as Debbie Allen, Francis Ford Coppola, Neil Gaiman, Marvin Hamlisch, Yo-Yo Ma, Matthew Morrison, Bebe Neuwirth, Cathy Rigby, and more.
Marvin Hamlisch "I want to encourage, very much, the young students of the Orange County School of the Arts to continue studying music because it's a wonderful world." - Maestro Placido Domingo Francis Ford Coppola Matthew Morrison Cathy Rigby Debbie Allen
AWARDS Best Charter High School in California (Niche Rankings), 2015 Best Charter School, Parenting OC 2015 Reader's Choice Awards, 2015 One of the top three public high schools in Orange County (Orange County Register), 2014 California Distinguished School (California Department of Education), 2005, 2009, 2013 Arts Schools Network Exemplary School Award, 2006, 2010-2011, 2013-2015 America's Top Public High Schools (Newsweek), 2007, 2008, 2009, 2010, 2013, 2014 Best High Schools in America (U.S. News & World Report), 2008, 2009, 2010, 2011, 2012, 2013, 2014 Jeffrey Lawrence Award - Ralph S.
Opacic, Ed.D. (Arts Schools Network), 2012 Community Partnership Award - Camp OCSA (Arts Schools Network), 2012 Arts Innovation Award - Commercial Music Program (Arts Schools Network), 2012 Regional Winner, LA Times 2012 Reader's Choice Awards Non-Profit CFO of the Year - COO/CFO Steven Wagner (Orange County Business Journal), 2011 One of top two midsize workplaces in Orange County (Orange County Register), 2011 Ralph S. Opacic, Ed.D. one of top three executives in Orange County (Orange County Register), 2011 One of California's top ten public charter schools (USC), 2011 Outstanding Founder - Ralph S.
Opacic, Ed.D.
(National Philanthropy Day Orange County), 2009 California Professor & Music Teachers Association Award, 2008 Artistic Visionary: Cultural Legacy Award - Ralph S. Opacic, Ed.D. (Arts Orange County), 2007 Business in the Arts Award (Orange County Business Committee for the Arts, Inc.), 2007 Excellence in Entrepreneurship Award - Ralph S. Opacic, Ed.D. (Orange County Business Journal), 2007 No Child Left Behind – Blue Ribbon School, (U.S. Department of Education), 2006 National School of Distinction (Kennedy Center Alliance for Arts Education Network and the California Alliance for Arts Education), 2004-2005 STAR School Award (International NETWORK of Performing and Visual Arts Schools), 2001 Model Arts Education Program (California Department of Education), 1998 National Blue Ribbon School Award with Special Honors in Arts Education (National Endowment for the Arts and the U.S.
Department of Education), 1998 PARTNERSHIPS The Orange County School of the Arts has formed partnerships with institutions of higher education and professional arts organizations, including: Arts Orange County Bowers Museum of Cultural Art California State University, Fullerton Cerritos Center for the Performing Arts Chapman University Orange County Museum of Art Pacific Chorale Pacific Symphony Philharmonic Society of Orange County Segerstrom Center for the Arts South Coast Repertory University of California, Irvine University of Southern California
"OCSA meant to me an outstanding education, creative opportunities, heightened awareness of one's self, a school where dreams are fulfilled, and a world where education and the arts excel and come together. OCSA gave me the tools to learn, create, and the ability to grow into the person I knew I wanted to become." -Kyle Shafiee Instrumental Music Conservatory Class of 2008 we are ocsa.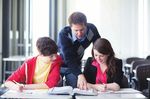 STUDENT LEADERSHIP The Orange County School of the Arts fosters a spirit of leadership, entrepreneurialism, and community service by encouraging students to make a positive difference in their school and community.
Students collaborate with classmates and faculty advisors to accomplish common goals by organizing school-wide dances, fundraisers, and other special activities. Through leadership involvement, students develop responsibility, integrity, and a cooperative attitude that cultivates a successful high school, college, and career experience.
STUDENT LIFE Through a variety of school activities, students are encouraged to explore their particular areas of interest and develop new ones. The Orange County School of the Arts offers a diverse and inspiring array of activities that encourage a united student body, including on-campus clubs and organizations, Homecoming, Winter Formal, Prom, Grad Night, community outreach, and many more. Students often focus on academic success, artistic exploration, personal growth, and social awareness. Not only are students exposed to new opportunities, they engage with fellow classmates and faculty who share similar interests.
These connections often last a lifetime.
STUDENT LIFE "A small part of this school never leaves you—it stays in your heart. Though we are all different, we hold in common this unique and beautiful experience, and the love of what we choose to pursue." -Matthew Lulofs Classical Voice Conservatory Class of 2010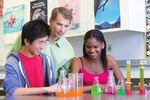 PARENT & COMMUNITY INVOLVEMENT PARENT SUPPORT ORGANIZATION (PSO) The Orange County School of the Arts encourages parent involvement in the educational process. Through the Parent Support Organization (PSO), parents join together and collaborate with the administrative team to enhance the school's dual arts and academic programs.
Join today at www.ocsarts.net/pso. ENCORE! ENCORE! is a membership group which offers invitations to special events, as well as exclusive opportunities for current parents, alumni parents, alumni and community members. ENCORE! members are passionate about arts education and interested in supporting the next generation of world-class artists. The mission of ENCORE! is to support the student artists by serving as ambassadors to the local community and participating in special events throughout the year. ENCORE! memberships directly benefit the needs of our students by supporting school-wide initiatives.
Join today at www.ocsarts.net/encore. PARENTS ARTS COUNCIL (PAC) The Parents Arts Council (PAC) focuses on creating volunteer opportunities for parents within their student's arts conservatory, establishing two-way communication and dialogue among the school staff and parents, and encouraging parent participation in marketing and fundraising activities. For additional information about PAC, visit www.ocsarts.net/pac. FOUNDATION BOARD OF DIRECTORS The OCSA Foundation Board of Directors is comprised of prominent business and cultural leaders who volunteer their time to support the efforts of the OCSA Foundation.
Through a variety of fundraising, marketing and community outreach activities, the OCSA Foundation raises $8.5 million annually to support the school's tuition-free artistic programs and ongoing capital expansion plans. To learn more about the OCSA Foundation Board of Directors, visit www.ocsarts.net/foundation.
Austin O'Brien Eliana Adise (Integrated Arts, 2015) Film Actress (Joy) Julie Alexandria (Musical Theatre, 2000) Voice-Over Artist, Host and TV Personality (OK! TV, MTV, Fox Sports, MASN) Scott Aukerman (Musical Theatre, 1998) Creator and host of IFC's Comedy Bang! Bang! Erik Altemus (Musical Theatre, 2005) Actor in Broadway's Tony award-winning revival of Pippin Bobby Amamizu (Commercial Dance, 2006) Dancer (Fame, Cirque du Soleil) Scott Barnhardt (Musical Theatre, 1997) Broadway actor (The Book of Mormon, Big River, Bye Bye Birdie) Dante Basco (Musical Theatre, 1993) Actor (Rufio in Hook, the voice of Zuko in Nickelodeon's Avatar: The Last Airbender) Drake Bell (Musical Theatre) Actor (Nickelodeon's Drake & Josh) Stephanie J.
Block (Musical Theatre, 1990) Tony-nominated Broadway actress (The Mystery of Edwin Drood, Anything Goes, Wicked, 9 to 5: The Musical, The Pirate Queen, The Boy from Oz) Jonathan Bond (Commercial Dance, 2005) Dancer and Choreographer, Cedar Lake Contemporary Ballet David Sidoni Allison Mack Ali Sepasyar Eliana Adise Dante Basco Lauren Lim Jackson Bobby Amamizu Drake Bell Stephanie J. Block Kaitlyn Jenkins Mark Meismer Krysta Rodriguez Matthew Morrison Susan Egan Lindsay Mendez Graduates have advanced their education at leading arts conser vatory programs and universities, including Harvard University, the Juilliard School, Stanford University, New York University, Columbia University, Boston Conservatory, Manhattan School of Music, Art Center College of Design, California Institute of the Arts, University of Southern California, and many more.
Chris Bonstetter (Visual Arts, 1994) Computer graphics and visual effects (Minority Report, Air Force One, X-Men: The Last Stand, Master and Commander: The Far Side of the World) Terron Brooks (Musical Theatre, 1992) Recording Artist and Actor (NBC's The Temptations) Elsa Chang (Visual Arts, 2006) Character Designer at Nickelodeon, Paramount Pictures, Sony Pictures, Disney Brett Egan (Musical Theatre, 1995) President, DeVos Institute of Arts Management Susan Egan (Musical Theatre, 1988) Tony Award-nominated actress (original Belle in Broadway's Beauty and the Beast, Throughly Modern Millie, Cabaret) Lauren German (Commercial Dance, 1996) Film and television actress (Chicago Fire, Quentin Tarantino's Hostel: Part II, A Walk to Remember, Hawaii Five-0, 7th Heaven) Lauren Gerrie (Commercial Dance, 2001) Personal Chef, Owner of bigLITTLE Get Together Pantea Ghaderi (Commercial Dance, 1994) Sr.
Vice President, Publicity at The Weinstein Company Kristin Gilmore (Musical Theatre, 1998) Foreign Service Officer, US Department of State Holly Hodges (Musical Theatre, 2006) Walt Disney Imagineering, Ride Department Kaitlyn Jenkins (Musical Theatre, 2010) Television actress (ABC Family's Bunheads) Lauren Lim Jackson (Commercial Dance, 2003) Dancer in Broadway's Motown the Musical, Wonderland, and revival of Finian's Rainbow Robert Prescott Lee (Commercial Dance, 2001) Dancer and choreographer for film and TV (MTV VMAs, Billboard Music Awards) Sean Lee (Instrumental Music, 2005) Student of Itzhak Perlman at The Juilliard School Allison Mack (Musical Theatre) Actress (Smallville, Wilfred) Taryn Manning (Commercial Dance, 1997) Television actress (Orange is the New Black, Hawaii Five-0, Sons of Anarchy) Heather Wilson Martinez (Visual Arts, 1995) Emmy-nominated animator for Disney and Nickelodeon (SpongeBob SquarePants, The Fairly Odd Parents, My Life as a Teenage Robot, The Replacements) Ilona McHugh (Classical & Contemporary Dance, 1998) Dancer, American Ballet Theatre Mark Meismer (Commercial Dance, 1991) Dancer with Gregory Hines, Michael Jackson, Madonna Lindsay Mendez (Musical Theatre, 2001) Recording Artist and Broadway Actress (Wicked, Dogfight, Godspell, Grease, Everyday Rapture, The Marvelous Wonderettes) Jon Bond Elsa Chang Lauren Gerrie Taryn Manning Kristin Gilmore Scott Barnhardt ALUMNI
Terron Brooks Taylor Margis-Noquera Eric Trine "I'm certain I received a full-ride presidential scholarship to USC because of OCSA's rigorous academics and comprehensive arts programs." -Austen Courter Classical Voice Conservatory Class of 2008 Holly Hodges Julie Alexandria Nikki SooHoo Brett Egan Erik Altemus Chris Bonstetter Pantea Ghaderi Lauren German Heather Wilson Martinez Sean O'Connor Sean Lee Nathan Trasoras Anneliese van der Pol Ilona McHugh Robert Prescott Lee Timothy Wynn Michael Muser Pedro Pascal Maggie Feldman Rubenstein Matthew Morrison (Musical Theatre, 1997) Recording Artist and Tony, Emmy and Golden Globe Award-nominated actor (Glee, What to Expect When You're Expecting) Broadway (South Pacific, Footloose, Hairspray, The Light in the Piazza, Finding Neverland) Michael Muser (Musical Theatre, 1996) Sommelier, General Manager/Partner at award-winning restaurant, Grace Taylor Margis-Noquera (Commercial Dance, 1993) Co-Founder and Managing Partner, Vaudeville Ventures Austin O'Brien (Musical Theatre, 1999) Photographer and Actor (Last Action Hero, My Girl 2) Sean O'Connor (Visual Arts, 1990) Owner / President of Sean O'Connor Lighting Pedro Pascal (Musical Theatre, 1993) Television Actor (The Great Wall, Narcos, Game of Thrones) Dr.
Grant Peterson (Musical Theatre, 1998) Assistant Professor in Theatre Studies, Brunel University Phil Rahn (Production & Design, 1999) Production Manager, Shanghai Disney Resort Krysta Rodriguez (Musical Theatre, 2002) TV and Broadway actress (First Date, Smash, The Addams Family—The Musical, In The Heights, Spring Awakening, A Chorus Line) Maggie Feldman Rubenstein (Commercial Dance, 1992) Owner/President, Magnetic Public Relations Russ Ruffino (Musical Theatre, Class of 1997) Entrepreneur, The Money Tree Method Ali Sepasyar (Musical Theatre, 2010) Actor (Cartoon Network's Dude…What Would Happen) Matt Shaffer (Commercial Dance) Dancer and Author of "So You Want To Be A Dancer" David Sidoni (Musical Theatre, 1994) Actor (Newsies, Roundhouse) Justice Smith (Musical Theatre, 2013) Film Actor (Paper Towns, The Get Down) Nikki SooHoo (Commercial Dance, 2006) Film and television actress (The Lovely Bones, The Suite Life of Zack & Cody, Stick It) Nathan Trasoras (Commercial Dance, 2009) Dancer (So You Think You Can Dance, Glee) Eric Trine (Production & Design, 2001) Furniture Designer Anneliese van der Pol (Musical Theatre, 2002) Actress (That's So Raven, Kim Possible) Chad Whidden (Musical Theatre, 1996) Vice President, Creative Department at Party Planners West Timothy Michael Wynn (Instrumental Music, 1998) Award-winning composer for film, television and video games Dr.
Melissa Yates (Musical Theatre, 1994) Obstetrics and Gynecology, Reproductive Endocrinology Scott Aukerman Melissa Yates Grant Peterson Russ Ruffino Chad Whidden Matt Shaffer ALUMNI
www.ocsarts.net COMMUNITY ARTS CLASSES The OCSA Foundation offers fee-based summer, Saturday and evening classes for children in grades 3-12 and adults. A variety of classes are offered in ceramics, computer animation, computer graphic design, creative writing, culinary, dance, film, guitar, instrumental music, music and theatre, 2D/3D painting and drawing, and more. Specialized academic enrichment classes, portfolio preparation, and audition technique workshops are also offered during the school year. For more information, visit www.ocsarts.net/communityclasses. COMMUNITY OUTREACH - CAMP OCSA Camp OCSA is a free, interactive arts training workshop available to underserved students in grades 4-6 residing in Santa Ana, California.
The program offers inspiring classes in creative writing, dance, drama, guitar, visual arts, and vocal music, and introduces young students to the basic language, techniques, and skills in their chosen art discipline. For more information, visit www.ocsarts.net/campocsa. MONTAGE! PERFORMING GROUP MONTAGE! is the school's premier performing group comprised of talented student artists in grades 7-12 auditioned from the school's fourteen arts conservatory programs. Praised for its high-energy, professional level performances, MONTAGE! combines the talent of singers, dancers, musicians, actors and other aspiring artists in unforgettable, custom performances.
MONTAGE! has been the featured entertainment at prominent events throughout Southern California. Book MONTAGE! for your next special event! For more information, visit www.ocsarts.net/montage. OCSA FOUNDATION Through a variety of fundraising, marketing, and community outreach activities, the Orange County School of the Arts Foundation is dedicated to supporting the school's tuition-free artistic programs, as well as its ongoing capital expansion plans. The OCSA Foundation is a registered 501(c)(3) non-profit organization governed by a volunteer Board of Directors comprised of prominent business, education and cultural leaders.
For more information, visit www.ocsarts.net/foundation. 1010 N. Main Street Santa Ana, CA 92701 Phone: 714.560.0900 Fax: 714.664.0463 www.ocsarts.net The Orange County School of the Arts extends a heartfelt thank you to the generous photographers, marketing professionals, and corporations who assisted in the creation of this brochure. www.ocsarts.net/marketingsupport