PARKS AND RECREATION - Registration Begins Dec. 4 - Winter 2020 - City of Eden Prairie
Page content transcription
If your browser does not render page correctly, please read the page content below
PARKS   AND   RECREATION
  P R O G R A M S

                      Winter 2020

         Registration Begins Dec. 4
         edenprairie.org/Register
S              U                   M                    M                     E                   R

Register Early for
Summer Camps!
    Friday, Jan. 17 – Begin browsing summer camp offerings
    at edenprairie.org/Register

    Tuesday, Feb. 4 – Visit with camp staff and learn more at
    Summer Camp Kickoff from 5–7 p.m. at the Community Center.

    Wednesday, Feb. 5 – Summer camp registration begins at 7 a.m.

    Early registration excludes swimming, skating and tennis lessons, and some specialty camps.
    Regular spring/summer registration begins Wednesday, March 11.
NEW      SEASON
New Year - New Look!
                                                                                  Table of Contents
                                                                                  Community Events....................2
                                                                                  Music, Theater.........................3
                                                                                  Preschool Programs..................5
You'll notice some changes in this issue of the Parks and Recreation              Youth Programs........................8
program guide. Community feedback and customer data tell us that an
                                                                                  Youth Sports Associations........13
overwhelming majority of residents are seeking the information they
need in digital formats, but many still value having a printed program            Adaptive Programs.................14
guide each season.                                                                Outdoor Center.....................15
                                                                                  Art Center.............................20
Our Goal                                                                          Community Center.................30
We're streamlining the program guide while still providing residents
                                                                                  Fitness..................................31
with necessary information about classes and programs. Moving
forward, details that we've been re-printing each season (like individual         Aquatics...............................36
skills needed for every swimming lesson level) are available primarily            Ice Skating............................41
on our website, with references in this printed guide about where to find         Adult Athletics........................44
more information online. We're enhancing our website and organizing
                                                                                  Senior Center........................45
information in a way that is easier to navigate.
                                                                                  Park Rentals,
Our Commitment                                                                    Special Use Areas,
                                                                                  Historic Sites .........................48
As technology and communication methods change, we want to ensure
that we are providing information in formats and on timelines that work
for residents. Additionally, with less pages to print and recycle each
season, we are saving both financial and environmental resources.                    REGISTRATION
Thank you for your input! We truly value your feedback.                              BEGINS
                                                                                     WEDNESDAY, DEC. 4
                                                                                     AT 7 A.M.
         Parks and Recreation Director

Stay Connected                                                                    How to Register
Receive updates by subscribing to any or all of the following:
                                                                                  for Programs
          edenprairie.org/Subscribe                                               ONLINE
          emails and/or texts
                                                                                  edenprairie.org/Register
          @cityofedenprairie
                                                                                  IN PERSON
                                                                                  Community Center
          @cityofedenprairie                                                      16700 Valley View Road
                                                                                  7 a.m.–10 p.m.
          @CityofEP

                                                                       Program details at edenprairie.org/Register              1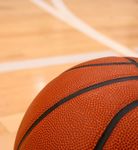 JANUARY                                        FEBRUARY

    18                                               8

                     11a.m.–2 p.m.                              5–7:30 p.m.

    MARCH                                           MARCH
                                                              EDEN PRAIRIE ANNUAL ICE SHOW

    15                                             20–22

              Swim or row, bike and run

Details at edenprairie.org/Calendar
2    Program details at edenprairie.org/Register
EDEN PRAIRIE COMMUNITY BAND                                       EDEN PRAIRIE PLAYERS
Adult band that performs a variety of music throughout             Family oriented community theater group that produces
the year in Eden Prairie and neighboring communities.              a summer musical, winter play, collection of one-
Rehearsals are Thursday evenings at Central Middle                 acts, women's one-acts and children's theater camp.
School. Learn how to join and find concert details                 Audition and performance information
at epcommunityband.com.                                            at edenprairieplayers.com.

                                                                    MARCH
 DECEMBER                                                                           Winter Production
                                                                   13–15;
    8                                                              20–22

          EDEN PRAIRIE COMMUNITY BAND
                HOLIDAY CONCERT
                      4 p.m.
              Eden Prairie High School

Concert Band Schedule
                                                                                 by John Patrick
Monday, Feb. 3           8 p.m.    Eden Prairie High School
                                                                      A warm-hearted comedy about Ethel P.
Jazz on the Prairie Big Band Schedule                                 Savage, who is left a substantial fortune.
Sunday, Dec.. 15         7 p.m.    Edinborough Park, Edina            She's set on giving it away in order to help
                                                                      people pursue their "foolish dreams."
*Saturday, Dec. 21       1 p.m.	
                                                                      Her stepchildren have other ideas!
The Prairie Brass Schedule
Saturday, Dec. 7         5 p.m.	Zion Lutheran Church                           March 13–14; 20–21
                                 Hopkins                                        7:30 p.m.
*Sunday, Dec. 22         5 p.m.                                                 March 15, 22
                                                                                2 p.m.
*Concerts at Minnesota Landscape Arboretum in Chaska. Gate fees
  apply. All Eden Prairie Community Band concerts are free.                     PiM Arts High School

                                                                            Program details at edenprairie.org/Register   3

SLEDDING HILL AND
SKATING RINKS
Outdoor Rinks
Nine park locations with warming houses.​

Warming House Hours
Weekdays 4–8 p.m.
Weekends and non-school day hours vary by
location. For locations and hours, visit
edenprairie.org/SkatingRinks.

Warming House Rentals
$30/hour* December–February
The warming house and rinks may be reserved by
groups when not open to the public or in use for
hockey practice. To reserve a warming house,       Staring Lake Sledding Hill
email FacilityRentals@edenprairie.org or call      This 700-foot sledding hill is sure to be a hit for all
952-949-8333. Eden Prairie Hockey Association      participants. Only plastic sleds and inner tubes are
coaches should contact the Hockey Association.     allowed on the hill. Sleds with metal runners, skis or
*H
  ourly fee applies to all locations except the   snowboards are prohibited. Bring your own sleds.
 Homeward Hills Barn and Staring Lake Park where
 regular rental fees apply.

4   Program details at edenprairie.org/Register
PRESCHOOL PROGRAMS

MUSIC TOGETHER                                  STARS GYMNASTICS
111208                                          111101
Ages birth–5 with adult                         Ages 1½–3 with adult
Sing, play rhythm instruments and move with     Parent-participation class allowing you and your
your child.                                     child to explore the exciting world of fundamental
Thursdays beginning Jan. 9, April 2             movement patterns.
9:15–10 a.m.                                    Thursdays beginning Jan. 9. Feb. 6,
10:15–11 a.m.                                   March 5, April 9
Sundays beginning Jan. 5, March 29              6:10–6:55 p.m.
4–4:45 p.m.                                     Saturdays beginning Jan. 11, Feb. 8,
10-week sessions                                March 7, April 4
$189/session                                    8:40–9:25 a.m.

Community Center                                4-week sessions
                                                $87/session
Register to attend a free demonstration class
Dec. 8, 12; March 15, 19.                       Legacy Gymnastics, 7593 Corporate Way

                                                      Program details at edenprairie.org/Register    5
SPARKLERS GYMNASTICS                                   AMAZING ATHLETES
111102                                                 111202
Ages 3–4                                               Ages 3–5
Your child is guided through activities designed       Each class includes two developmental sports
to encourage movement exploration and build            lessons to improve your child's motor skills, hand-eye
social skills.                                         coordination, cardiovascular fitness and more.
Tuesdays beginning Jan. 7, Feb. 4,                     Wednesdays beginning Jan. 22, March 11
March 3, April 7                                       6:15–7 p.m.
9:50–10:35 a.m.                                        6-week sessions
Thursdays beginning Jan. 9, Feb. 6,                    $78/session
March 5, April 9                                       Community Center
5:20–6:05 p.m.
Saturdays beginning Jan. 11, Feb. 8,                   REVOLUTIONARY SPORTS BASKETBALL
March 7, April 4                                       111206
9:30–10:15 a.m.                                        Parent participation program where kids learn
4-week sessions                                        fundamentals such as ball handling, passing, shooting,
$87/session                                            defense and rebounding.

Legacy Gymnastics, 7593 Corporate Way                  Thursdays beginning Jan. 23, Feb. 27
                                                       Ages 2–3
MINI NINJA                                             4:45–5:15 p.m.
111105
                                                       Ages 3–5
Ages 4–5                                               5:15–6 p.m.
Your little one practices stealthy skills to unleash   Ages 4–6
their inner ninja in a gymnastics setting.             6–6:45 p.m.
Tuesdays beginning Jan. 7, Feb. 4,                     4-week sessions
March 3, April 9                                       $59/session
10:45–11:15 a.m.
                                                       Community Center
Thursdays beginning Jan. 9, Feb. 6,
March 5, April 9                                       SNAPOLOGY
7–7:30 p.m.                                            111209, 111210
4-week sessions                                        Ages 2–3 with adult
$56/session                                            With Lego bricks, K'Nex and more!
Legacy Gymnastics, 7593 Corporate Way                  Saturdays
                                                       10–11 a.m.
AMAZING TOTS
111204                                                 Feb. 1            ABCs and 123s
Ages 1½–3 with adult                                   March 7           Shapes, Colors and Counting

Discovery-based sports program designed to             $11
engage, maintain and develop your toddler's            Community Center
attention span and physical abilities.
Wednesdays beginning Jan. 22, March 11
5:30–6 p.m.
6-week sessions
$78/session
Community Center

6   Program details at edenprairie.org/Register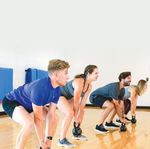 SOCCER SHOTS
Innovative lessons
designed for each
age group.

Saturday classes
30 minutes
Jan. 4–March 7
$138                         MINI                         CLASSIC                            PREMIER
                             111203                       111205                             131213
Community Center
                             Ages 2–3                     Ages 3–5                           Ages 5–8
                             9 a.m.                       9 a.m.                             11:55 a.m.
                             9:35 a.m.                    9:35 a.m.
                             10:10 a.m.                   10:10 a.m.
                             10:45 a.m.                   10:45 a.m.
                             11:20 a.m.                   11:20 a.m.
                                                          11:55 a.m.

                                                                  Fathers and father figures,
                                                                  spend a night of dinner and
                                                                  dancing with your special
                                                                  young ladies!

                                                                  Saturday, Feb. 8
                                                                  5–7:30 p.m.
                                                                  The Garden Room
                                                                  $29 per child, $34 per adult
                                  adult
                   Ages 3–13 with                                 Space is limited and registration is required,
                           188202                                 registration deadline Jan. 27.

DISCOUNT TICKETS!                         SCIENCE EXPLORERS – LIL' EXPLORERS
DISNEY ON ICE –                           111211
ROAD TRIP ADVENTURES                      Ages 3½–6
188201
                                          Keep your little one's curious mind and hands busy as they
Registration deadline Feb. 28.            pour, mix and stir, or travel on an imaginary safari.
Friday, March 13                          Wednesdays
10:30 a.m.                                10–11 a.m.
$19
                                          Jan. 15          Mixtures and More
Target Center                             Feb. 12          African Safari
                                          March 11         Wonders of Nature
                                          $11
                                          Community Center

                                                                   Program details at edenprairie.org/Register     7
YOUTH PROGRAMS
Winter Break Activities!
FIELD TRIPS FROM THE COMMUNITY CENTER
Ages 6–12
8:30 a.m.–4 p.m.

                                          SNOW TUBING AND
                                          CHUCK E. CHEESE'S
                                          131301
                                          Go snow tubing at Elm Creek
                                          Park and enjoy pizza lunch at
                                          Chuck E. Cheese's.
                                          Monday, Dec. 30
                                          $51

CONQUER NINJA
WARRIOR AND
SWIMMING                                                                  COLOR ME MINE
131301                                                                    131301

Run, jump and climb your way                                              Create a masterpiece at Color
through the Conquer Ninja                                                 Me Mine in Eagan, then come
Warrior course in Burnsville,                                             back to the Aquatics Center for a
then cool off in an Aquatics                                              dip in the pool.
Center pool.                                                              Tuesday, Dec. 31
Monday, Dec. 23                                                           $59
$59

FULL-DAY STEM CAMP
STEM + MINECRAFT
431601
Ages 7–12
A weeklong camp packed with hands-on
and minds-on STEM fun.
Dec. 30–Jan. 3 (no class Jan. 1)
9 a.m.–4 p.m
$260
Community Center

8   Program details at edenprairie.org/Register
TENNIS LESSONS WITH
                                     TEACH, GROW, ACHIEVE
                                     131111
                                     Ages 5–7
                                     Learn fundamentals, etiquette
                                     and rules of the game.
                                     Tuesdays beginning Jan. 7,
                                     Feb. 18, April 7
                                     Ages 5–7
                                     4–4:45 p.m.
                                     $89/session
                                     Ages 8–12
CO-ED GYMNASTICS                     4:50–5:50 p.m.
SAMPLER                              $99/session
131103                               6-week sessions
Ages 5–12                                                                       LEGACY NINJA
                                     Community Center                           131112
Get a taste of all four Olympic                                                 Ages 6–8
gymnastics events including floor,
beam, bars and vault.                                                           Practice stealthy skills and
                                                                                unleash your inner ninja in a
Thursdays beginning Jan. 9,                                                     gymnastics setting.
Feb. 6, March 5, April 9
6:30–7:25 p.m.                                                                  Saturdays beginning Jan. 11,
                                                                                Feb. 8, March 7, April 4
Saturdays beginning Jan. 11,                                                    11:30 a.m.–12:15 p.m.
Feb. 8, March 7, April 4
10:30–11:25 a.m                                                                 4-week sessions
                                                                                $87/session
4-week sessions
$99/session                                                                     Legacy Gymnastics
                                                                                7593 Corporate Way
Legacy Gymnastics
7593 Corporate Way

                                                               INTRO TO NINJA WARRIOR
                                                               131113
                                                               Ages 6–13
                                                               Develop strength and agility while improving
                                                               problem-solving and coordination.
                                                               Mondays beginning Jan. 6, March 2
                                                               4–5 p.m.
                                                               Wednesdays beginning Jan. 8, March 4
                                                               5–6 p.m.
                                                               8-week sessions
                                                               $150/session
                                                               Conquer Ninja Warrior
                                                               7000 Washington Ave. S.

                                                                     Program details at edenprairie.org/Register   9
CONQUER NINJA REC TEAM
                                                     131114
                                                     Ages 6–13
                                                     Practice on more than 40 obstacles inspired by
                                                     American Ninja Warrior.
                                                     Fridays beginning Jan. 10, April 10
                                                     5–6 p.m.
                                                     6-week sessions
                                                     $175/session
                                                     Conquer Ninja Warrior, 7000 Washington Ave. S.

                                                     GENERATION POUND®
                                                     131216
                                                     Ages 8–12
                                                     Exercise in disguise with Ripstix® drumsticks. Combines
                                                     movement and music to promote fitness and teamwork.
                                                     Saturdays, beginning Jan. 18, Feb. 22
                                                     3–3:45 p.m.
                                                     5-week sessions
                                                     $40/session
                                                     Community Center

SKATEBOARDING FOR
NON-SCHOOL DAYS
431201, 131204
Ages 6–12
9 a.m.–noon
Small-group instruction, all skill levels welcome.
Dec. 23, 26, 27, 30
Jan. 2, 3, 20
Feb. 17
March 30, 31
April 1, 2, 3
$50/day
Discounted Weekly Rates!
Dec. 23, 26, 27
$135
Dec. 30; Jan. 2, 3
$135
March 30–April 3
$200
3rd Lair Skate Park, Golden Valley

10   Program details at edenprairie.org/Register
TAE KWON DO – KARATE
121101
Ages 5–12
Learn the Korean martial art that can help
build self-esteem and confidence.
Mondays and Wednesdays beginning
Jan. 6, Feb. 3, March 2
5:50–6:30 p.m.
4-week sessions
$69/session
American Karate Studio
13110 Excelsior Blvd., Minnetonka

                                         SCIENCE EXPLORERS
                                         THE SCIENCE OF SLIME
                                         131214
                                         Ages 6–12
                                         Explore polymers and activators while
                                         making glow slime, butter slime and more.
                                         Monday, Jan. 27
                                         10 a.m.–noon
                                         $21
                                         Community Center

SHAOLIN KUNG FU BEGINNER
181201
Ages 5 and older
Develops gross and fine motor skills using exercises that
strengthen the body, mind, awareness and reaction time.
Child and Guardian Beginner–Yellow Sash
Meets once a week.
Tuesdays; Jan. 14–March 3, March 10–April 28
Thursdays; Jan 16–March 5, March 12–April 30
5:30-6:30 p.m.
$55/session
Children Intermediate Orange–Black Sash Tuesdays, Thursdays
Meets twice a week.
Tuesdays and Thursdays; Jan. 14–March 5, March 10–April 30
6:30–7:30 p.m.
$70/session
Adult Beginner–Black Sash/Children Purple Sash and Higher
Meets twice a week.
Tuesdays and Thursdays; Jan. 14–March 5, March 10–April 30
7:30–8:30 p.m.
$70/session
4-week sessions
Community Center

                                                                    Program details at edenprairie.org/Register   11
SNAPOLOGY ON NO-SCHOOL DAYS
Spark curiosity and build confidence through hands-
on STEAM (Science, Technology, Engineering, Art
and Math) programs. Snapology classes feature fun,
interactive learning activities using technology and
familiar toys like Lego bricks, K'Nex and more. If
registering for both morning and afternoon classes,
a supervised lunch hour is provided.

MONDAY, JAN. 20
BUILDING LEADERSHIP
131207
Ages 8–12
9 a.m.–noon
$39

BUILDING A BETTER WORLD
131208
Ages 8–12
1–4 p.m.                                               MONDAY–FRIDAY
$39                                                    MARCH 30–APRIL 3

                                                       EV3 ROBOTIC SPACE CHALLENGE
MONDAY, FEB. 17                                        131212
                                                       Ages 8–14
DRONE COMMANDER                                        9 a.m.–noon
131209                                                 $195
Ages 8–12
                                                       STAR WARS MOVIE-MAKING
9 a.m.–noon                                            131211
$39                                                    Ages 8–14
SCIENCE OF SUPERPOWERS                                 1–4 p.m.
131210                                                 $195
Ages 5–9
1–4 p.m.
$39

12   Program details at edenprairie.org/Register
YOUTH SPORTS
ASSOCIATIONS
These organizations offer Eden Prairie
youth the opportunity to participate in
leagues, clinics and tournaments.

Aquajets Swim Team of Eden Prairie
Eden Prairie Baseball
Eden Prairie Boys Basketball
Eden Prairie Fastpitch
Eden Prairie Figure Skating Club
Eden Prairie Football
Eden Prairie Foxjets Swim Team
Eden Prairie Girls Basketball
Eden Prairie Hockey
Eden Prairie Lacrosse
Eden Prairie Soccer Association
Eden Prairie Soccer Club
Eden Prairie Track and Field
Eden Prairie Volleyball
Eden Prairie Wrestling
Twin Cities Youth Rowing Club

                                          Find  out more at edenprairie.org/Register
                                             Program details at edenprairie.org/Register 13
ADAPTIVE PROGRAMS
ADAPTIVE PROGRAMS
The City of Eden Prairie is
committed to enhancing the
quality of life for people of
all ages and abilities.
Adaptive Recreation
programs are designed for
individuals with disabilities
to enhance social and
physical skills, self-esteem and
independence. Led by trained
recreation specialists and
qualified staff, these programs
build skills and foster
positive relationships.
Inclusion Services provide               FUN WITH FITNESS                     CLUB 204
support and accommodations               155202                               155204
for individuals with disabilities        Ages 14 and older                    Ages 12–21
to participate fully in all
recreation activities. Support           Low-impact classes for all fitness   Hang out with friends after
may come in the form of staff            levels. Bring a family member or     school with games, fitness
training, program adaptations,           personal support staff at no cost.   and activities.
modified equipment or an                 Cardio                               Jan. 9–March 13
inclusion companion.                     Wednesdays beginning Jan. 8,         (no class Feb. 4, 14)
                                         Feb. 19                              March 19–May 22
                                         5:35–6:30 p.m.                       (no class April 2–3, May 8)
To learn more about                      Strength Training                    Thursdays and Fridays
adaptive recreation and                  Thursdays beginning Jan. 9,          2:30–5 p.m.
inclusion services, contact              Feb. 20                              $330–$370
Nicole Weedman, senior                   5:35–6:30 p.m.
recreation supervisor, at                                                     Transportation provided from
                                         Everything Fitness                   Central Middle School and
952-949-8456 at least
                                         Saturdays beginning Jan. 11,         Eden Prairie High School
three weeks before the
                                         Feb. 22
program start date.
                                         10:35–11:30 a.m.
                                         6-week sessions
                                         $60/session

14   Program details at edenprairie.org/Register
OUTDOOR CENTER
The Eden Prairie Outdoor            Plan your themed birthday party
Center is a refurbished cabin       or group outing with us!
located on the north shore of          n Apple Cidering                                     n Nature Photography
                                       n Astronomy                                          n Pioneer Living
Staring Lake. A wide range of
                                       n Birds                                              n Reptiles and Amphibians
recreation and environmental           n Geocaching                                         n Scouting Merit Badges
education programs are                 n Mammals                                            n Survival Skills

offered throughout the year         edenprairie.org/BirthdayParties
                                    edenprairie.org/GroupOutings
for all ages.

                                      Maple Syrup Program
                                      Learn how to tap maple trees and harvest the sap in this
                                      90-minute program for youth groups offered in March.
                                      Call 952-949-8474 to schedule your private program.

Saturdays                                                                                  An
                                                                            Mitchell Rd.

                                                                                             d
10 a.m.–1 p.m.
                                                                                             er
                                                                                               so

Free
                                                                                                 n

                                                                                                      ke
                                                                                                     La

                                                                                                        sP
                                                                                                          kwy
Bring the whole family,                                                                          w
                                                                                             y

                                                                                            Pk
learn about upcoming programs                                                          e
                                                                                     ak
                                                                                L

and see live animals.
                                                                        Staring

                                                                                           Staring
                                                            Pio                             Lake
                                                               nee
                                                                  r Tr
                                                                      ail
                                              Prairie Rd.

                                                                                                      OUTDOOR
                                                                                                       CENTER
                                           en

                                                                                                 D
                                                                                             r.
                                         Ed

                                                                              oud
                                                                     Flying Cl

13765 Staring Lake Parkway | 952-949-8479                         edenprairie.org/OutdoorCenter
                                                                       Program details at edenprairie.org/Register      15
PRESCHOOL AND YOUTH PROGRAMS
PRESCHOOL ADVENTURE TIME                                HOMESCHOOL NATURE
437212, 187217                                          AND SCIENCE DAYS
Ages 2–6 with adult                                     187221

Explore nature with story time                          Ages 7–14
and hands-on experiences.                               Thursdays, 1–3 p.m.
December–March                                          $8
Thursdays, 10–11:30 a.m.                                Jan. 9           Surviving Winter
$8                                                      Feb. 13          Geology, Rocks and Fossils
                                                        March 12         History and Science of Maple Syrup
CUB CLUB
187220                                                  WINTER SURVIVAL SKILLS
Ages 2–6 with adult                                     137210

Enjoy nature, activities with animals and story time.   Ages 7–12

January–March                                           Learn how to survive outside overnight in winter,
Thursdays, 10–11:30 a.m.                                then warm up with hot chocolate around the fire.
$8                                                      Saturday, Feb. 22
                                                        10:30 a.m.–noon
NATURE PRESCHOOL PROGRAM                                $8
117201
Ages 3½–6                                               SCHOOL'S OUT, ENJOY NATURE FUN
                                                        137203
Build pre-K skills exploring, playing
and learning through nature.                            Ages 6–12

Fridays, 9:30 a.m.–12:30 p.m.                           Enjoy indoor and outdoor winter activities such as
6-week sessions beginning Jan. 10, Feb. 21, April 10    games, crafts, snowshoeing, ice fishing and more.
$195/session                                            Mondays, 9 a.m.–4 p.m.
                                                        Jan. 20, Feb. 17
                                                        $45

16   Program details at edenprairie.org/Register
FAMILY                             FIRE AND ICE CELEBRATION
PROGRAMS
                                   187222
                                   Ages 5 and older with adult
                                   A fun afternoon drilling holes in the lake, ice-
WINTER FUN                         related competitions, kicksledding and other
187202                             winter activities, with story time and warm treats
Ages 5 and older with adult        by the fire.
Snowshoeing, kick-sledding,        Sunday, Feb. 2
snow sculpting and more.           Noon–3 p.m.
Sunday, Jan. 19                    $5/person
1–3 p.m.
$8/child

FAMILY SNOWSHOEING                                                           FEED ME!
                                    WEEKENDS WITH
187208                                                                       187224
                                    WHISPER THE
Ages 5 and older with adult                                                  All ages
                                    BARRED OWL
Explore the Outdoor Center's                                                 Meet the Outdoor Center's
                                   1–2:30 p.m.
wooded trails.                                                               resident animals and watch what
                                   OWL AFTERNOON                             happens at feeding time.
Saturdays, 1–2:30 p.m.
                                   187227
Jan. 25, Feb. 8                                                              Saturdays, 1–3 p.m.
                                   Ages 7 and older with adult
$11/person                                                                   Feb. 1, March 21
                                   Saturdays                                 $8/person
FAMILY ICE FISHING                 Jan. 4, March 7
137207                             $8/family                                 MAPLE SYRUP–MAKING
Ages 5–16 with adult                                                         187212
                                   OWLS IN WINTER
                                                                             Ages 5 and older with adult
Build a jiggle stick and fish      187215
through the ice on Staring Lake.   Ages 7–10 with adult                      See the process that turns maple
                                                                             tree sap into syrup.
Saturdays, 10:30 a.m.–noon         Sunday, Jan. 5
Jan. 25, Feb. 8                    $8/person                                 Saturday, March 14
$8/child                                                                     1–2:30 p.m.
                                   ALL ABOUT OWLS
                                                                             $8/family
                                   187225
                                   Ages 7–10 with adult
                                   Saturday, Feb. 22
                                   $8/person

                                   MOONLIGHT                                 OWL MOON
                                                                             187207
                                   HIKES                                     Ages 5 and older with adult
                                   Hike the moonlit trails around            Jan. 11
                                   Staring Lake and participate
                                   in hand-on activities.                    SNOW AND ICE MOON
                                                                             187209
                                   Saturdays, 7–8:30 p.m.
                                                                             Ages 6 and older with adult
                                   $8/person
                                                                             Feb. 8

                                                                             MAPLE SYRUP MOON
                                                                             187210
                                                                             Ages 5 and older with adult
                                                                             March 7
                                                                 Program details at edenprairie.org/Register   17
S TA R WAT C H
ASTRONOMY
                                                   Ages 8 and older
        (children must be accompanied by adult, register all participants)

                                       487202, 187201
                                       Fridays and Saturdays
                                       Staring Lake Observatory
                                       $8

The Staring Lake                          THE WINTER SOLSTICE                WHAT PHASE IS VENUS
                                          Dec. 20                            IN TONIGHT
Observatory, located near                 7–8:30 p.m.                        Feb. 22
                                                                             7–8:30 p.m.
                                          TAKE A SPIN AROUND
the Outdoor Center, is                    THE WINTER CIRCLE                  VENUS — BEAUTY OF
home to one of the largest                Jan. 17                            THE NIGHT
                                          7–8:30 p.m.                        Feb. 28
telescopes in Minnesota!                  OUR NEAREST STAR
                                                                             7–8:30 p.m.

                                          Jan. 25                            THE VERNAL EQUINOX
                                          1–2:30 p.m.                        March 6
                                                                             7–8:30 p.m.
                                          THE JEWELS OF WINTER
                                          Jan. 31                            A TOUR OF THE
                                          7–8:30 p.m.                        NIGHT SKY
                                                                             March 14
                                          LOVE IN THE STARS!                 7:30–9 p.m.
                                          Feb. 14
                                          7–8:30 p.m.                        LAST CALL FOR THE
                                                                             WINTER SKY
                                                                             March 27
                                                                             8–9:30 p.m.

18   Program details at edenprairie.org/Register
ADULT PROGRAMS
HERBS                                            SNOWSHOEING
187226                                           187203
Ages 18 and older                                Ages 18 and older
Explore the history of herbs as well as their    Learn how to snowshoe and enjoy warm treats
many uses.                                       around the campfire.
Saturdays, 1–2:30 p.m.                           Saturday, Jan. 18
$8                                               1–2:30 p.m.
Jan. 18            Drying and Preserving Herbs   $8
Feb. 29            Herbs in the Kitchen          VALENTINE SNOWSHOE DATE NIGHT
March 28           Herbal Infusions and Salves   167202

CROSS-COUNTRY SKI LESSONS                        Ages 21 and older
167101                                           Take a moonlit stroll with your valentine and warm up
Ages 18 and older                                with sweet treats by the bonfire.
Learn the basics of cross-country skiing.        Friday, Feb. 14
Saturdays                                        7–8:30 p.m.
Jan. 18, Feb. 15                                 $9/couple
10 a.m.–noon
$21

NATURE EXPEDITION
SAND HILL CRANES IN NEBRASKA
167304
Ages 18 and older
Take a road trip to witness the annual
migration of sand hill cranes
with naturalist and wildlife
photographer Stan Tekeila.
Thursday–Sunday
March 26–29
$499

                                                             Program details at edenprairie.org/Register   19
ART CENTER
The Eden Prairie Art Center             The Art Center offers more than classes!
enhances the quality of life                n Open Studio Time                                n Art Inspired Birthday Parties

and fosters creativity in our               n Private Lessons                                 n Group Outings

community by providing                  edenprairie.org/BirthdayParties
                                        edenprairie.org/GroupOutings
access to the arts for people
of all ages and abilities.
                                          Valley View
Programs such as drawing,                               R
                                                                                      Rd
                                                                                                                   Valley View
                                                                                                                                 R
                                                                          Valley View
                                                        d

                                                                                                                                                                 Rd
                                                                                                                                                   Valley View

                                                                                                                                 d
painting, ceramics and glass                ART CENTER
                                                                              Equitable Dr                           ART CENTER                                    Dr
                                                                                                                                                       Equitable
fusing are available.
                                                                                                        Cloud Dr
                                                            Mitchell Rd

                                                                                                                                     Mitchell Rd
                                                                                                    ing
                                                                                                   Fly

7650 Equitable Drive | 952-949-8304                                                          edenprairie.org/ArtCenter
20
20 Program
   Program details at edenprairie.org/Register
           details at edenprairie.org/Register
PRESCHOOL PROGRAMS                                   FAMILY PROGRAMS
                                                     Ages 9 and older with adult
HOLIDAY HOOPLA
426216                                                SNOWFLAKES GALORE
Ages 2–6 with adult                                   486204
Get festive and make a handmade gift or decoration    Learn to make intricately cut paper snowflakes,
celebrating the season.                               then add a splash of watercolor.

Saturday, Dec. 6                                      Sunday, Dec. 8
10–11:30 a.m. Winter Wonderland                       1–4 p.m.
                                                      $20
Friday, Dec. 13
9:30–11 a.m. Snowflake Mobile                         FAMILY WHEEL-THROWING
$17/child                                             WORKSHOP
                                                      186202
SNOW GLOBES                                           Have fun together trying out the potter's wheel in
426216                                                a relaxed and supportive setting.
Ages 3–6
                                                      Saturday, Feb. 8
Bring a 3-by-5 inch photograph to cut and use to      1–5 p.m.
create a glittery snow globe.                         $45/person
Saturday, Dec. 14
                                                      FAMILY CLAY DAY
10–11:30 a.m.
                                                      186215
$17/child
                                                      Discover the forms and functions of clay through
PLAYDATE AT THE ART CENTER                            the creation of a textured plate or tile in this family
126237                                                friendly workshop.
Ages 2–6 with adult                                   Sunday, March 15
Explore and get creative together with fun,           1–4 p.m.
themed art projects.                                  $35/person

Fridays, 9:30–11 a.m.                                 FAMILY FUSED GLASS WORKSHOP
Jan. 31 		      Dino Discovery                        186201
Feb. 28         Adventures in Space                   Everyone designs their own pattern from precut glass
March 27        Nests, Eggs and Art                   to make a colorful fused-glass tile.

$15/child                                             Sunday, March 22
                                                      1–4 p.m.
                                                      $35/person

                                                     Each week features a new story and
                                                     corresponding art project to explore together.

                                                     Saturdays
                                                     Jan. 11–March 28
                                                     10–11:30 a.m.
                                                     Tuesdays
                                                     Jan. 14–March 31
                                                     9:30–11 a.m.
                                                     No registration required
                                                     $6/session or $63/prepaid 12 sessions

                                                                Program details at edenprairie.org/Register     21
YOUTH PROGRAMS
COLORFUL TOTE BAG                                         INTRODUCTION TO CLAY
426216                                                    WHEEL-THROWING
Learn fabric-dying and stamping methods to transform a    136239
tote bag.                                                 Ages 9–14
Saturday, Dec. 14                                         After learning the basics, create plates, bowls, cups or
1–4 p.m.                                                  your own creation on the pottery wheel.
$30                                                       Wednesdays, 4:15–6:15 p.m.
                                                          Feb. 19–March 25
KIDS NIGHT OUT (YOUR NIGHT OFF!)
                                                          $130
126236
Ages 5–10                                                 CLAY 101
Art-making and pizza for the kids. Each session           136211
includes a unique take-home piece of art.                 Ages 6–10
Fridays, Saturdays                                        Hand-building techniques for beginners and
5–8 p.m.                                                  intermediate students.
Jan. 31 		       Tooth Fairy Pillow                       Thursdays, 4:15–6:15 p.m.
Feb. 22          Personalized Bedroom Sign                Feb. 20–March 26
March 14         Clay Troll Mug                           $130
March 27         Large Letters
$25 (includes pizza)

INTRODUCTION TO GLASS
136235
Ages 9–14
                                                                 ART CENTER
Just for beginners, explore projects like beads and sun
                                                                             YOUTH

                                                                    OPEN
catchers using glass fusing and flame-working.
Feb. 11–March 17
Tuesdays, 4:15–6:15 p.m.
$150
                                                                     HOUSE

                                                                       Saturday, April 18
                                                                           1–4 p.m.
                                                                              Art Center
                                                                          7650 Equitable Drive

22   Program details at edenprairie.org/Register
NO-SCHOOL DAY FUN                                          JAN. 2
                                                          CLAY BOBBLEHEAD
Spend your day off of school at the Art                   136229
                                                          Ages 9–11
Center. Sign up for morning or afternoon
                                                          Using clay and some simple mechanics, build your own
sessions, or make it a full day and register
                                                          bobblehead character.
for both. Supervised lunch available for
                                                          Thursday, 9 a.m.–noon
an additional $4.                                         $35

                                                          MOSAIC SELFIE
                                                          136230
 DEC. 23                                                  Ages 9–11
DRAW A HERO                                               Unique old-school self-portraits using a mirror
436226                                                    and cut paper.
Ages 6–10                                                 Thursday, 1–4 p.m.
Comics come to life as each hero gets a special power,    $30
costume and story.
Monday, 9 a.m.–noon                                        JAN. 3
$35
                                                          CLAY CANDY JAR
WINTER TERRARIUMS AND                                     136231
MINNESOTA WILDLIFE                                        Ages 9–11
436227                                                    Build and glaze a hand-built food-safe jar perfect
Ages 6–10                                                 for treats.
Sculpt a favorite animal out of clay and create a small   Friday, 9 a.m.–noon
terrarium for its winter home.                            $35
Monday, 1–4 p.m.
                                                          PRINT YOUR OWN POSTER
$40
                                                          136232
                                                          Ages 9–11
 DEC. 26–27
                                                          Explore the work of other artists, then create your very
WINTER ANIMALS                                            own silk-screened poster.
436228                                                    Friday, 1–4 p.m.
Ages 6–10                                                 $30
Make a snow globe, arctic fox and a forest collage
using clay, paint and more.                                JAN. 27
Thursday–Friday
                                                          CLAY TREASURE BOXES
9 a.m.–noon
                                                          136234
$65
                                                          Ages 7–11
THE SCIENCE OF SLIME                                      Create and personalize your own treasure box with
(AND OTHER THINGS)                                        textures, carving and colorful glaze.
436229
                                                          Monday, 9 a.m.–noon
Ages 6–10
                                                          $35
Slime, shaving cream and paint are used in these
science-based art explorations.
Thursday–Friday
1–4 p.m.
$65
                                                                   Program details at edenprairie.org/Register   23
NO-SCHOOL DAY FUN
                                       Monday, Feb. 17
 9 A.M.–NOON                                                  1–4 P.M.
CLAY WIND CHIME OR MOBILE                                    FUSED GLASS
136236                                                       136237
Ages 10–13                                                   Ages 10–13
Build a hanging masterpiece out of clay using a theme        Learn to cut and assemble glass to create a colorful
of your choice.                                              5-by-5 inch piece.
$35                                                          $35

BUBBLE, SPLAT, SLIME                                         FINGER PUPPETS
136238                                                       136206
Ages 6–9                                                     Ages 6–9
Make paintings using bubbles, drips and splatters.           Make a simple tube knitter to make finger puppets
$30                                                          inspired by the book "Extra Yarn."
                                                             $30

  NO-SCHOOL DAY OF SERVICE

  FILL AN EMPTY BOWL
      136233
      Ages 11–15
      Come together to help fill empty bowls in the community while gaining new skills and making friends.
      Participants learn the fundamentals of hand-building and glazing clay to create several unique food-safe
      vessels; one to take home and the rest to donate to the Empty Bowls project through People Reaching Out to
      People (PROP). Once the artmaking is complete, participants head over to PROP to tour the facility. The Art
      Center fires and donates all PROP pieces on behalf of the students; completed take-home pieces available
      two weeks after class. No experience necessary. All supplies provided.
      Monday, Jan. 20
      9 a.m.–12:30 p.m.
      $20

                                                                   A stronger community through giving

24    Program details at edenprairie.org/Register
TEEN AND ADULT PROGRAMS
ECO-FRIENDLY GIFT WRAP
466208
Ages 15 and older
Learn about origami, fabric-wrapping, and how to
print and stamp paper and fabric to make sustainable
gift wrap.
Saturday, Dec. 7
10 a.m.–1 p.m.
$35

PERSONAL NARRATIVE
AND DIGITAL STORYTELLING
156242
Ages 15 and older
Transform a real-life personal story into digital
                                                         GLASS
storytelling using sound, imagery, text or music.
Thursday, March 5                                       INTERMEDIATE FUSED GLASS
5–7 p.m.                                                146202
$40                                                     Ages 15 and older
                                                        Build on basic fused glass skills by adding patterns,
RESIN ART WORKSHOP
                                                        layering techniques and post-firing finishes.
166208
Ages 21 and older                                       Tuesdays, 12:30–3 p.m.
                                                        Jan. 14–Feb. 4
Beginners learn to mix epoxy resin with pigment to
                                                        $185
produce beautiful artwork. Fee includes take-home
supply kit.                                             INTRODUCTION TO STAINED GLASS
Saturday, March 21                                      156216
Noon–2 p.m.                                             Ages 15 and older
$115                                                    Beginners learn glass-cutting, patterning, foiling and
                                                        soldering to create a beautiful stained glass piece.
FAMILY HISTORY AND
DIGITAL STORYTELLING                                    Thursdays
186203                                                  Jan. 30–Feb. 20, 12:30–3 p.m.
Ages 15 and older                                       Feb. 20–March 12, 7–9 p.m.
Learn to gather compelling stories through interviews   3-week sessions
and audio recordings, then use digital technology to    $175/session
share your family history.
                                                        INTRODUCTION TO GLASS PAINTING
Saturday, March 28                                      AND ENAMELING
11 a.m.–1 p.m.                                          156241
$40                                                     Ages 15 and older
                                                        Learn to mix and apply vitreous glass paints to
                                                        create two small-framed works with dazzling
                                                        watercolor effects.
                                                        Tuesday, Thursday
                                                        Feb. 25, 27
                                                        10 a.m.–noon
                                                        $100

                                                                 Program details at edenprairie.org/Register     25
TEEN AND ADULT PROGRAMS
  MAKE ONE, TAKE ONE

  FILL AN EMPTY BOWL
     Help fill empty bowls in the community while gaining skills and making new friends. Participants learn the
     fundamentals of hand-building with clay or molded slumped glass to create two unique vessels; one to take
     home and one to donate to the Empty Bowls project through PROP.

     CLAY BOWLS                          CLAY BOWLS                                GLASS BOWLS
     486101                              166101                                    166101
     Ages 13 and older                   Ages 21 and older                         Ages 13 and older
     Friday, Dec. 6                      Participants may bring wine or beer       Sunday, Jan. 12
     6–9 p.m.                            to enjoy during this workshop.            3–6 p.m.
     $40                                 Friday, Jan. 10                           $50
                                         6–9 p.m.
                                         $45

                                                                                          A stronger community through giving

                                                             ADVANCED CLAY
 CLAY                                                        156211
                                                             Ages 15 and older
WELCOME TO THE WHEEL
156206                                                       For those with pottery wheel experience (skills to
Ages 15 and older                                            create a cylinder, controlled trimming and basic
                                                             glazing) who want to learn new techniques such as
Beginners and intermediate students begin each
                                                             spout and handle construction.
class with an instructor-led demonstration and then
have guided time to apply the techniques or use their        Mondays
own expression.                                              Feb. 3–March 16
                                                             6:30–9 p.m.
Sundays
                                                             $175
Jan. 19–March 8
1–4 p.m.                                                     INTRODUCTION TO CLAY
$215                                                         156239
                                                             Ages 15 and older
                                                             Beginners learn the fundamentals of hand-building
                                                             and wheel-throwing.
Purchase 25-pound ($30) bag of clay
                                                             Wednesdays
at first class; bring your own tools or                      Feb. 5–March 11
purchase kit for $12.                                        6:30–9 p.m.
                                                             $150

26   Program details at edenprairie.org/Register
TEEN AND ADULT PROGRAMS
 DRAWING AND PAINTING
OIL OR ACRYLIC PAINTING
156235
Ages 15 and older
All skill levels welcome, basic drawing skills helpful.
Supportive environment with step-by-step approach
using still life or photo reference.
Tuesdays
Jan. 14–Feb. 18
Feb. 25–March 31
6:30–9 p.m.
6-week sessions
$135/session

BEGINNING WATERCOLOR AND BEYOND
156220
Ages 15 and older
Instructor-led demonstrations for those with little or
no experience cover land, water, winter-scapes, florals
and wildlife, as well as paint mixing.
Wednesdays
Jan. 22–Feb. 26
Afternoon session 1–3:30 p.m.
Evening session 6:30–9 p.m.
$165/session

INTRODUCTION TO DRAWING                                   PORTRAITS IN PASTEL
                                                          156240
156218
Ages 15 and older                                         Ages 15 and older

Basic techniques such as contour, value and proportion    Beginners or those looking for a refresher learn portrait
are covered in instructor-led demonstrations and          techniques blending with pencil and charcoal then
exercises using pencil, charcoal and pastels.             working up to pastels.

Wednesdays                                                Saturdays
Feb. 12–March 18                                          Feb. 15–March 21
6:30–9 p.m.                                               1–4 p.m.
$140                                                      $140

                                                          INK PAINTING WITH AIR
                                                          166207
Refer to full descriptions at                             Ages 18 and older
edenprairie.org/Register for                              Use alcohol inks and canned air as a "brush,"
additional details about class supplies.                  explore the beauty and surprising results on a piece of
                                                          aluminum substrate.
                                                          Saturday, March 7
                                                          11 a.m.–1 p.m.
                                                          $85

                                                                   Program details at edenprairie.org/Register   27
AT THE ART CENTER
166202
Ages 21 and older
Grab some friends or come and meet new people.
Bring your favorite beer, wine or other beverage to
enjoy. Each session offers a different project and can
be completed by those with no previous experience.
Sign up for all 10 sessions and save $20 by using
code 166203.
Thursdays, Fridays
January–March
6–8 p.m.
$20

Thursday, Jan. 23
ACRYLIC PAINTING – STILL LIFE
Learn the basics, step-by-step, as you complete a
9-by-12 inch still life painting.

Friday, Jan. 31
SHAPE AND TEXTURE –
HAND-BUILDING WITH CLAY
Build a ceramic pinch pot to house a plant or
other treasure.

Friday, Feb. 7
HUMMINGBIRD IN PASTEL
                                                         Friday, March 6
With step-by-step guidance, create an image of a
ruby-throated hummingbird.
                                                         FIRE AND GLAZE
                                                         WHEEL-THROWN POTTERY
Thursday, Feb. 13                                        Try out the potter's wheel in a relaxed and
GLASS COASTERS                                           supportive environment.
Learn to cut, compose and paint flat sheets of glass
                                                         Friday, March 13
to fuse into two vibrant coasters.
                                                         CATCHING THE SUN – FUSED GLASS
Friday, Feb. 21                                          Assemble and fuse glass to create a vibrant sun catcher.
ELEMENTAL – CERAMIC AND
                                                         Friday, March 20
METAL JEWELRY
Learn the basics, then create a unique pendant or
                                                         WALL WEAVING
                                                         Learn different weaving methods and select your colors
pair of earrings.
                                                         and textures to create a one-of-akind creation.
Friday, Feb. 28
                                                         Friday, March 27
FELTED VESSEL
Experiment with the wet felting method using merino
                                                         IN THE SHADOWS
wool, soap and more.
                                                         CHARCOAL DRAWING
                                                         Change the way you see the world by exploring line,
                                                         value and shape in your charcoal drawing.

28   Program details at edenprairie.org/Register
ART AT THE SENIOR CENTER
 AGES 18 AND OLDER
Thursdays, 1–3 p.m.
January–March
$20

Jan. 23
PASTEL DRAWING – BIRDS
166204
Beginners are welcome and supported with stepby-
step guidance. A gorgeous bird photograph is the
inspiration for a pastel drawing.

Feb. 20
SILK SCARF PAINTING
166205
Learn the art of silk-painting with an 8-by-54 inch
Habotai scarf as your canvas.

                                                      March 5
                                                      FLOWER POUNDING
                                                      166206
                                                      Extract the natural dye in flowers to create stunning and
                                                      unique designs. Choose a tote bag or tea towel as your
                                                      final project.

                                                      March 26
                                                      LEARN TO WEAVE
                                                      166209
                                                      Weave a one-of-a-kind decorative wall piece with a
                                                      variety of colors and textures of string.

                                                                Program details at edenprairie.org/Register   29
COMMUNITY CENTER
Stay active year-round at the Eden Prairie Community Center – a welcoming place where
people of all ages, abilities and fitness levels can find ways to live a healthy lifestyle.
n Aquatics Center              n Ice Rinks                             HOURS
                                                                       Daily
n Birthday Parties             n Onsite Child Care
                                                                       5:30 a.m.–10 p.m.
n Concessions                  n Prairie Play Zone
n Fitness Center               n Racquetball Courts
n Group Fitness Classes        n Room Rentals
n Gym                          n The CAGE Training Center

   Come Check Us Out                    Visit our website for more information and current schedules.

   Birthday Parties                edenprairie.org/BirthdayParties

   Child Care                            edenprairie.org/PlayCare

   Fit Kids Club                       edenprairie.org/FitKidsClub

   Group Fitness Classes           edenprairie.org/FitnessSchedule

   Indoor Play Structure           edenprairie.org/PrairiePlayZone

   Meeting Room Rental              edenprairie.org/FacilityRentals

   Membership and Fees                edenprairie.org/Membership

   Open Gym                                  edenprairie.org/Gym

   Skating                              edenprairie.org/IceSkating

   Swimming                               edenprairie.org/Aquatics

16700 Valley View | 952-949-8470                           edenprairie.org/CommunityCenter
30
30 Program
   Program details at edenprairie.org/Register
           details at edenprairie.org/Register
FITNESS
Fitness Center
 n Top-of-the-line cardio, resistance and free weight equipment
 n The CAGE functional training, lifting and conditioning space
 n Fitness equipment orientations (youth, adult, senior-specific)
 n Personal training
                                                                                              FITNESS
 n Seasonal fitness challenges
                                                                                              SCHEDULE APP
Group Fitness Classes                                                                         Search "EPCC Fit" in
                                                                                              the AppStore or
Hundreds of classes offered each week, most included in Community                             Google Play store.
Center membership fee. Non-members pay daily use fee.
 n Studio-based classes
 n Water fitness classes
 n Child care available onsite

Specialized Programs
 n Parkinson's Functional Living
 n Arthritis/MS Aquatics
 n Training, Rejuvenation and Exercise for Cancer Survivors (TREC)

                                                                              edenprairie.org/Fitness
                                                                     Program details at edenprairie.org/Register   31
SMALL GROUP TRAINING                                SPECIALTY PROGRAM – TREC
Ages 16 and older                                   Ages 18 and older
Tuesdays, Thursdays                                 Training, Rejuvenation and Exercise for Cancer
4-week sessions beginning Jan. 7, Feb. 4, March 3   survivors. Designed to build strength and reduce the
$80/session                                         side effects of treatment.
                                                    4-week sessions beginning Jan. 7, Feb. 4, March 3
WEIGHT LOSS
163110                                              TREC I
5:30–6:30 p.m.                                      163706
                                                    Tuesdays, Thursdays
STRENGTH BUILDING                                   9:30–11 a.m. or 5–6:30 p.m.
163109                                              $85/session
6:15–7:15 p.m.
                                                    Community Center members receive $35 discount
WOMEN ONLY
163111
                                                    TREC II
                                                    163707
6:45–7:15 p.m.
                                                    Tuesdays, Thursdays
                                                    10:30–11:30 a.m. or 4:30–5:30 p.m.
 SMALL GROUP TRAINING FOR                           $55/session
 ACTIVE OLDER ADULTS                                Community Center members receive $25 discount

163108
Wednesdays, Fridays
Noon–1 p.m.
                                                       All fitness classes are at the Community
4-week sessions beginning Jan. 8, Feb. 5, March 4
                                                       Center unless noted otherwise.
$80/session

32   Program details at edenprairie.org/Register
YOGA THERAPY FOR ANXIETY
                                              AND STRESS REDUCTION
                                              163206
                                              Ages 14 and older
                                              Breathing techniques, guided relaxation and yoga
                                              postures designed to reduce stress.
                                              Tuesdays
                                              Jan. 14–March 3
                                              5–6:15 p.m.
                                              $120

                                              PRENATAL YOGA
                                              163207
                                              Ages 18 and older
                                              For expecting mothers in all trimesters of pregnancy.
                                              Sundays
                                              Jan. 19–Feb. 16
                                              10–11 a.m.
CANDLELIGHT YIN YOGA
                                              $75
163204
Ages 12 and older                             Community Center members receive $15 discount
Slower-paced yoga with long, passive poses.   BABY AND ME YOGA
Candlelight aids the meditative practice.     163208
Sundays                                       Ages birth–2 with adult
Jan. 12–Feb. 23                               Combines yoga and play. Register baby only, parents
4:45–5:45 p.m.                                or caregivers attend free.
$55
                                              Sundays
                                              Jan. 19–Feb. 16
                                              9–9:45 a.m.
                                              $75
                                              Community Center members receive $15 discount

                                                                                          153202
                                                  $30, earlybird and member discounts available

                                                                 MARCH 15
                                                                9 A.M.–2 P.M.
                                                                  Community Center
                                                                17600 Valley View Road

                                                       Program details at edenprairie.org/Register    33
FOAM ROLLING 101                                             INDOOR ROWING 101
153203                                                       153206
Ages 12 and older                                            Ages 12 and older
Relieve muscle and joint pains while improving               Learn proper technique, safety and how to maximize
flexibility and range of motion.                             the fun of rowing.
Sunday, Jan. 12                                              Saturday, Jan. 25
9–10 a.m.                                                    Sunday, Feb. 23
Saturday, Feb. 8                                             11:15 a.m.–12:15 p.m.
1:30–2:30 p.m.                                               $8/class
$10/class

NUTRITION 101
153205
Ages 12 and older
Learn how to read nutrition labels and choose healthy
substitutes, focusing on essential dietary macronutrients.
Mondays, 5:15–6:45 p.m.
Jan. 13, Feb. 10, March 9
$15/class

RESTORE AND RENEW YOGA
WITH ESSENTIAL OILS
153201
Ages 14 and older
Fridays, 6:30–8 p.m.
Jan. 24, Feb. 21, March 13
$25/class

34   Program details at edenprairie.org/Register
ESSENTIAL OILS FOR WELLNESS   PETITE RETREAT – A DAY OF YOGA
153204                        163209
Ages 12 and older             Ages 18 and older
Monday, Jan. 27               Mini retreat featuring meditation, several styles of
7–8 p.m.                      yoga, essential oils and more. Lunch included.
Saturday, Feb. 29             Sunday, March 1
9:15–10:15 a.m.               8 a.m.–2 p.m.
Thursday, March 19            $100
6–7 p.m.                      Community Center members receive $25 discount
$10/class

                                             BUNNY YOGA
                                             183701
                                             Ages 8 and older
                                             Rabbits roam freely as the yoga
                                             flows, allowing for plenty of
                                             bunny-human interaction.
                                             Saturdays
                                             Jan. 11, March 14
                                             Noon–1 p.m. or 1:30–2:30 p.m.
                                             $25/class
                                             Senior Center

                                   Program details at edenprairie.org/Register       35
AQUATICS
Swimming Pool Information                        Open Swim
Nancy Tyra-Lukens Aquatics Center                n Daytime and evening options available.
n Recreational Pool – designed for leisure      n Ages 7 and under must have an adult in the water.
  swim with water play amenities and
                                                 n Free for Community Center members, daily fees apply
  water slide
                                                   for non-members.
n Dive Pool – lap pool with dive wells
n Competition Pool – lap lanes for fitness      Group Swim Lessons
  and competitive swim                           n Parent/child classes for ages 6 months–3 years
                                                 n Youth classes for ages 3–18
                                                 n Adult classes for all ages

                                                 Private and Semi-Private Lessons
                                                 30-minute lessons for ages 3 through adult. For more
                                                 information and to register visit the Community Center front
                                                 desk to complete the necessary forms. Aquatics program
                                                 staff then contact participants to schedule lessons.
                                                 Details and schedules for swimming programs available at
                                                 edenprairie.org/Aquatics.

16700 Valley View | 952-949-8470                                     edenprairie.org/Aquatics
36
36 Program
   Program details at edenprairie.org/Register
           details at edenprairie.org/Register
SWIMMING LESSONS AT THE AQUATICS CENTER

MONDAY/WEDNESDAY EVENING
JAN. 6–29 (NO CLASS JAN. 20)
Registration opens Dec. 4
Seven classes
$66
5–5:30 p.m.      Preschool 1      Preschool 2   Preschool 3
                 112106           112108        112110

5:35–6:15 p.m.   Level 1          Level 2       Level 3
                 122102           122104        132102

6:20–6:50 p.m.   Parent/Child 2   Preschool 1   Preschool 2
                 112103           112106        112108

6:55–7:35 p.m.   Level 1          Level 2       Level 4
                 122102           122104        132104

7:40–8:20 p.m.   Level 5          Level 6
                 132105           132107

FEB. 10–MARCH 4 (NO CLASS FEB. 17)
Registration opens Jan. 17
Seven classes
$66
5–5:30 p.m.      Parent/Child 1   Preschool 1   Preschool 2
                 112101           112106        112108

5:35–6:15 p.m.   Level 1          Level 2       Level 3
                 122102           122104        132102

6:20–6:50 p.m.   Preschool 1      Preschool 2   Preschool 3
                 112106           112108        112110

6:55–7:35 p.m.   Level 3          Level 4       Level 5
                 132102           132104        132106

MARCH 16–APRIL 15 (NO CLASS MARCH 30, APRIL 1)
Registration opens Feb. 7
Eight classes
$75
5–5:30 p.m.      Preschool 1      Preschool 2   Preschool 3
                 112106           112108        112110

5:35–6:15 p.m.   Level 1          Level 2       Level 3
                 122102           122104        132102

6:20–6:50 p.m.   Preschool 1      Preschool 2   Preschool 3
                 112106           112108        112110

6:55–7:35 p.m.   Level 4          Level 5       Level 6
                 132104           132106        132108

                                                          Program details at edenprairie.org/Register   37
SWIMMING LESSONS AT THE AQUATICS CENTER
SATURDAY MORNING
JAN. 11–FEB. 29                                     MARCH 14–MAY 9 (NO CLASS APRIL 4)
Registration opens Dec. 4                           Registration opens Feb. 7
Eight classes                                       Eight classes
$75                                                 $75
9–9:30 a.m.          Preschool 1          Level 1   9–9:30 a.m.       Parent/Child 2   Preschool 2
                     112106               122102                      112104           112108
9–9:40 a.m.          Level 4                        9–9:40 a.m.       Level 3
                     132104                                           132102
9:35–10:05 a.m.      Preschool 2                    9:35–10:05 a.m.   Preschool 1      Preschool 3
                     112108                                           112106           112110
9:45–10:25 a.m.      Level 1              Level 2   9:45–10:25 a.m.   Level 1
                     122102               122104                      122102
10:10–10:40 a.m. Parent/Child 2                     10:10–10:40 a.m. Parent/Child 1    Preschool 2
                     112104                                           112102           112108
10:30–11:10 a.m. Level 2                  Level 3   10:30–11:10 a.m. Level 2
                     122104               132102                      122104
10:45–11:15 a.m. Parent/Child 1                     10:45–11:15 a.m. Preschool 1       Preschool 3
                     112102                                           112106           112110
11:15–11:55 a.m. Level 5                            11:15–11:55 a.m. Level 4
                     132106                                           132104
11:20–11:50 a.m. Preschool 3              Level 6   11:20–11:50 a.m   Level 1          Level 3
                     112110               132108                      122102           132102

38   Program details at edenprairie.org/Register
SUNDAY MORNING
JAN. 12–MARCH 1 (NO CLASS FEB. 2)
Registration opens Dec. 4
Eight classes
$65
3–3:30 p.m.      Preschool 1
                 112105

3–3:40 p.m.      Level 1          Level 3
                 122101           132101

3:35–4:05 p.m.   Parent/Child 2
                 112103

3:45–4:25 p.m.   Level 1          Level 2
                 122101           122103

4:10–4:40 p.m.   Preschool 2
                 112107

4:30–5:10 p.m.   Level 3          Level 4
                 132101           132103

4:45–5:15 p.m.   Parent/Child 1
                 112101
                                            MARCH 15–MAY 17 (NO CLASS APRIL 5, 12)
5:15–5:55 p.m.   Level 5          Level 6   Registration opens Feb. 7
                 132105           132107
                                            Eight classes
5:20–5:50 p.m.   Preschool 3                $75
                 112109
                                            3–3:30 p.m.        Parent/Child 2       Preschool 1
                                                               112103              112105

                                            3–3:40 p.m.        Level 5
                                                               132105

                                            3:35–4:05 p.m.     Preschool 2          Preschool 3
                                                               112107              112109

                                            3:45–4:25 p.m.     Level 2
                                                               122103

                                            4:10–4:40 p.m.     Parent/Child 1       Preschool 1
                                                               112101              112105

                                            4:30–5:10 p.m.     Level 4
                                                               132103

                                            4:45–5:15 p.m.     Parent/Child 2       Preschool 2
                                                               112103              112107

                                            5:15–5:55 p.m.     Level 3              Level 6
                                                               132101              132108

                                            5:20–6 p.m.        Level 1
                                                               122101

                                                   Program details at edenprairie.org/Register    39
CLASSES
FIT KIDS SWIM CLUB
132201
Ages 8–13
For both non-competitive swimmers and those interested
in joining a competitive team who need to develop their
fundamental skills.
Tuesdays and Thursdays
6–7 p.m.
4-week sessions beginning Jan. 7, Feb. 11, March 17
$75/session

                                                          ADULT SWIM – LEARNING THE BASICS
                                                          162101
                                                          Ages 18 and older
                                                          Learn skills needed to stay safe in and around water.
                                                          Tuesdays and Thursdays
                                                          7:15–7:55 p.m.
                                                          4-week sessions beginning Jan. 7, Feb. 11, March 17
                                                          (no class March 31, April 2)
                                                          $75/session

SPRING BOARD DIVING
132109
Ages 5 and older
Learn the basics of the approach, hurdle and riding
the board to the entry of the water for forward and
back entries. Participants must be able to swim to
the side of the pool unassisted in deep water.
Saturdays
9–10:15 a.m., 10:15–11:30 a.m.,
11:30 a.m.–12:45 p.m.
4-week sessions beginning Jan. 11, Feb. 8, March 7
(no class Jan. 18)
$51–$68/session

Registration for each class opens
approximately one month before
its start date.

40   Program details at edenprairie.org/Register
ICE SKATING
The Community Center            Lessons
                                The Community Center offers the Learn-to-Skate USA program, endorsed by
houses three indoor,            USA Hockey, US Figure Skating, US Speedskating and Special Olympics.

regulation-size sheets of       n Lessons for ages 3 and up

ice, and hosts a variety of     n Specialty classes for hockey and figure skating
                                Questions? Contact the skate lesson lead at DGoldamer@edenprairie.org.
activities, including open
skating, developmental          Open Skating
                                Time is set aside each week for public open skating. Free for Community Center
skating, learn to skate         members, non-member fees range from $5–$6.50/session.

lessons and birthday parties,   Skate Rentals
                                Skates are available for $3 per rental, or skate rental sessions may be purchased
as well as hockey and figure    on the first day of each session (Saturday and Wednesday sessions only).

skating programs.               Details and schedules for skating programs available
                                at edenprairie.org/IceSkating.

16700 Valley View Road | 952-949-8470                              edenprairie.org/IceSkating
                                                               Program details at edenprairie.org/Register   41
SATURDAY LESSONS
JAN. 4–MARCH 7
(skills session Feb. 1)
Nine classes
$117
8:15–8:45 a.m.              Edge Class             Beginning Hockey
                            134112                 134114

8:45–9:15 a.m.              Pre-Free Skate         FreeSkate 1        Free Skate 2
                            134117                 134107             134108

                            Free Skate 3           Free Skate 4       Free Skate 5
                            134109                 134110             134111

9:20–9:50 a.m.              Snowplow Sam 1         Basic 3            Basic 5
                            114101                 134103             134105

                            Basic 6
                            134106

9:55–10:25 a.m.             Snowplow Sam 1         Snowplow Sam 2     Basic 1
                            114101                 124101             134101

                            Basic 4
                            134104

10:40–11:10 a.m.            Snowplow Sam 1         Snowplow Sam 3     Basic 2
                            114101                 124102             134102

                            Basic 3
                            134103

11:15–11:45 a.m.            Snowplow Sam 1         Snowplow Sam 2     Snowplow Sam 3
                            114101                 124101             124102

                            Basic 2
                            134102

11:45 a.m. –12:15 p.m.      Snowplow Sam 1         Adult Beginner     Adult Intermediate
                            114101                 164101             164102

                            Adult Advanced
                            164103

42   Program details at edenprairie.org/Register
MONDAY LESSONS
JAN. 6–MARCH 9
Nine classes
$117
9–9:30 a.m.      Snowplow Sam 1
                 114101

1:45–2:15 p.m.   Snowplow Sam 1
                 114101

WEDNESDAY LESSONS
JAN. 8–MARCH 4
Nine classes
$117
6–6:30 p.m.          Snowplow Sam 1   Snowplow Sam 2       Snowplow Sam 3
                     114101           124101              124102

                     Basic 3
                     134103

6:35–7:05 p.m.       Snowplow Sam 1   Basic 1              Basic 2
                     114101           134101              134102

                     Basic 4
                     134104

7:10–7:40 p.m.       Basic 5          Basic 6              Mixed Free Skate
                     134105           134106              134118

                                                       Program details at edenprairie.org/Register   43
ADULT ATHLETICS
 WINTER LEAGUES                                                   Free Agents Wanted!
                                          Registration Open       Fill out a free agent form at
Co-Rec Volleyball (Mondays)                 Oct. 23–Dec. 1        edenprairie.org/AdultAthletics
                                                                  so we can try to find you a team.
Women's Volleyball (Tuesdays)             Nov. 19–Dec. 29
Men's Volleyball (Thursdays)              Nov. 19–Dec. 29
Men's Broomball (Tuesdays)                Sept.26 until filled
Racquetball                                      Dec. 4–Jan. 5
                                                                  Summer Softball
Pickleball                                  Jan. 9 until filled   Registration begins in February
                                                                  for returning teams.
Co-Rec Spring Volleyball (Mondays)        Feb. 5–March 10
                                                                  edenprairie.org/Softball
 OPEN RECREATION
Basketball (Mondays)           edenprairie.org/Basketball
Pickleball (Varies)            edenprairie.org/Pickleball
Volleyball (Saturdays)         edenprairie.org/Volleyball

                                                                   edenprairie.org/AdultAthletics
44
44 Program
   Program details at edenprairie.org/Register
           details at edenprairie.org/Register
SENIOR CENTER
The Eden Prairie Senior
Center is an active, vibrant
and welcoming place filled
with enriching opportunities.
From lifelong learning
classes to fitness to clubs and
activities, there's something
for everyone.

HOURS
                                                                                             Valley View Road
Monday–Friday
8:30 a.m.–4 p.m.
                                      Dell Road

                                                                                                                               An
                                                                                                                                der
                                                                                                                                    son

                                                                                                                                      ak
                                                                                                                 ad

                                                                                                                                        es
                                                                                                                                     L

                                                                                                                                             Pk
                                                                                                             Ro

                                                                                                                                               wy
                                                                Senior                                      he
                                                                                                        ll

                                                                                                        c
                                                                Center                              Mit
                                                         d.
                                             Riley Lake R

                                                                                                                                                    rive

                                  Lake
                                                                                                                                             loud D

                                  Riley
                                                                                                                                              C

                                                                                                       Pion
                                                                                       oad

                                                                  ail
                                                                                                                                          ing

                                                              r Tr                                               eer
                                                                                                                       Trail
                                                  nee
                                                                         Eden Prairie R

                                                                                                                                      F ly

                                           Pio

                                                                                                                   Driv
                                                                                                                               e

                                                                                                              loud
                                                                                                      Flying C

8950 Eden Prairie Road | 952-279-8050                                                                              edenprairie.org/SeniorCenter
                                                                                                                       Program details at edenprairie.org/Register   45
All are Welcome!
These ongoing clubs and activities are FREE – no         SENIOR CENTER
membership or registration required. Just show up
and join the fun!
                                                         OPEN HOUSE
                                                         BIRTHDAY PARTY
 CARDS AND GAMES                                         Enjoy cake and ice cream
                                                         and celebrate 40 years of
n 500 Cards Bridge          n Mexican Train Open
                                                         fun and friendship!
n Canasta                   n Open Game Night
                                                                    Friday, Jan. 31
n Cribbage                  n Pinochle                     FREE     1–3:30 p.m.
n Mahjongg                  n Poker

 CREATIVE, CRAFTS AND SHOPPING
n Bread                     n Quilting
n Crafting
n Greeting Cards
                            n Shopping
                                                      Stay Connected
                                                      Senior Center NEWS is produced
                                                      quarterly and includes information
 DISCUSSION, LEARNING                                 on programs and services.
 AND SUPPORT GROUPS
n Book Clubs                 n Investment Group       n News and updates

nC
  are Giver                 n Lunch Bunch            nO
                                                        ngoing weekly and monthly activities
 Support Group               n Men's Coffee Group     nS
                                                        pecial events, classes and activities
n Coffee Klatch              n Red Hat Society        nD
                                                        ay trips and extended excursions
n Discussion Groups          nS
                               eniors Get Social –   nQ
                                                        uarterly calendar by month
n Health Insurance Help       Technology Assistance   nC
                                                        ity services
                                                      nC
                                                        ommunity resources
 HEALTH, WELLNESS AND FITNESS                         n Room rental information
n Live Well Health Series    n Walking Club

                                                         RECEIVE BY MAIL
 ADDITIONAL SERVICES                                     952-279-8050
n City Services             n Fee Assistance             VIEW ONLINE
                                                         edenprairie.org/SeniorCenter
n Community Resources       n Room Rentals
                                                         GET EMAIL AND TEXT UPDATES
n Community Workshop        n Transportation
                                                         edenprairie.org/Subscribe

46   Program details at edenprairie.org/Register
Winter Highlights
Pre-registration required

 EVENTS                                                  SPECIAL INTEREST
Dec. 13             Holiday Lunch                       Dec. 18                 Coffee with the Cops
Jan. 31	Senior Center Open House                       Jan. 7–Feb. 25          Beginning Memoir Writing
         Birthday Party                                 Jan. 7–Feb. 25          Creative Writing
Feb. 14             Valentine's Breakfast               Jan. 9–Feb. 20          Learn to Play Mahjongg
March 18            Almost Spring Lunch                 Jan. 13                 Nutrition 101
                                                        Jan. 15                 Landmark Travel Tours Showcase
 TRIPS AND EXCURSIONS                                   Jan. 17                 Talk with the Lawyer
Jan. 16             Use of Force Tour                   Jan. 23                 Pastel Drawing – Birds
Jan. 24             Loony Lutherans, Ames Theatre       Jan. 27                 Coffee Conversation with
Jan. 29	Como Flower, Ice and                                                   School Board
         Snow Sculptures                                Jan. 27–March 23        Bridge: Book Three "Defense"
Feb. 4              Breadsmith and Cupcakes             Jan. 27–March 23        Indoor Golf League
Feb. 20             Russian Culture and Art Tour        Jan. 30                 How is Not Hearing Well
March 3	100 Years of Sinatra,                                                  Impacting You?
         Paramount Threatre                             Jan. 31–March 20        Shuffle, Deal and Play Bridge
March 12            I-Fly Indoor Skydiving              Feb. 7                  Light Rail in Eden Prairie
March 20            The Bikinis, Day Trippers Theatre   Feb. 10                 Nutrition 101
April 29            St. Paul Gangster Trip              Feb. 19                 Coffee with the Cops
May 6–9             Pella and Amana, Iowa               Feb. 20                 Silk Scarf Painting
                                                        Feb. 24, 26, 28         Digital Scrapbooking

How to Register for Senior Programs                     March 5                 Flower Pounding
                                                        March 9                 Nutrition 101
ONLINE
edenprairie.org/Register                                March 25                Fireside Chat with the EPFD
                                                        March 26                Learn to Weave
IN PERSON
                                                        Monthly (dates vary)    Driver Safety
Senior Center
8950 Eden Prairie Road
8:30 a.m.–4 p.m., M–F                                    HEALTH, WELLNESS AND FITNESS
Community Center                                        Ongoing walk-in classes (no registration). Free for
16700 Valley View Road                                  Community Center members, drop-in rate applies for
7 a.m.–10 p.m., Daily                                   non-Community Center members.
Questions? Call the Senior Center at                    n SilverSneakers Classic
952-279-5050.
                                                        n Yoga
                                                        n Zumba Gold
Check out the Senior Center News or
visit edenprairie.org/Register for full
descriptions and registration information.

                                                                  Program details at edenprairie.org/Register   47
PARK FACILITIES
     Rentals
     Park facility rentals available to Eden Prairie
     residents or businesses. City ordinance
     requires resident groups of 20 or more
     people in City parks to have permit.
     Reservations taken beginning Jan. 2 of the
     requested year at the Community Center.
     Riley-Jacques Barn reservations for 2020
     accepted now.
     Rentals also available at Community Center
     and Senior Center.

     edenprairie.org/FacilityRentals

                                                              SPECIAL USE AREAS

Historic Sites
Eden Prairie is rich in history and proud of its historical
sites. Many of these sites, many of which are located
on City land. Several have been preserved to provide
residents and visitors opportunities to learn of our
heritage, and provide residents and visitors an
opportunity to learn of our heritage and provide a
reminder of the treasured past.
Visit edenprairie.org/HeritageSites to learn
about all 17 historic sites in Eden Prairie using an
interactive map.

48     Program details at edenprairie.org/Register