Penrith Rising Strong - COVID-19 Recovery Plan - Penrith Proud
Page content transcription
If your browser does not render page correctly, please read the page content below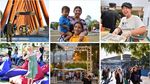 Contents
Message from the Mayor and Deputy Mayor, August 2020 .................................. 3
Message from the General Manager ....................................................................... 4
Introduction .............................................................................................................. 5
Background .............................................................................................................. 5
Recovery Goals ........................................................................................................ 6
Guiding Principles.................................................................................................... 6
What we have done up to now ................................................................................ 7
What we know .......................................................................................................... 8
   Community and business surveys ..................................................................... 8
   Impact on our people ........................................................................................... 9
   Impact on our economy..................................................................................... 10
   Impact on our workers ....................................................................................... 11
Social Taskforce and Economic Taskforce ......................................................... 12
   Objectives ........................................................................................................... 12
Social Recovery Taskforce Membership.............................................................. 13
Economic Recovery Taskforce Membership ....................................................... 18
Taking Action – 30 and 100 Day Recovery Plan .................................................. 19
   Social 30 Day Recovery Plan ............................................................................ 19
   Social 100 Day Recovery Plan .......................................................................... 21
   Economic 30 Day Recovery Pan ....................................................................... 23
   Economic 100 Day Recovery Pan ..................................................................... 25
Measurement .......................................................................................................... 27
Implementation ....................................................................................................... 28

                                                             2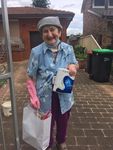 Message from the Mayor and Deputy
Mayor, August 2020

In the hardest times, it is the way we work together and
support one another that dictates how we come out the
other side.

While it is difficult to gauge the full impact of the COVID-19 pandemic on our
community, we know each of our 212,000 residents have been affected in some
way.

Whether through health-mandated shutdowns, a loss of income, home-schooling
challenges, costs to business, reduced revenue, cancelled events and sports, not
being able to see family or friends or gather to mourn the loss of a loved one – the
impacts have been wide, varied and at times painful.

But we have also discovered new joys – getting outside in the fresh air more
often, commuting less, the buzz of making a difference by supporting a local retailer,
spending time with those closest to us and finding innovative ways to do business
– and the optimism being shared by our community as they rediscover Penrith
is something we can all take heart from.

We have never been prouder of the Penrith community and your determination to
help one another and stay strong and resilient in the face of such adversity. It has
been a pleasure to be part of the establishment of each taskforce.
There is no doubt our city will recover from this pandemic and we hope the united
and passionate support we are seeing now can continue to underpin an even
stronger, more united city in the future.

This is a critical time – we need short term actions with long term impact.

Through this plan, our Economic and Social Recovery Taskforces are committed to
supporting these actions and ensuring our City will Rise Strong.

Councillor Ross Fowler OAM – Mayor of Penrith – Chair of Economic Recovery
Taskforce
Councillor Karen McKeown OAM – Deputy Mayor of Penrith – Chair of Social
Recovery Taskforce

                                           3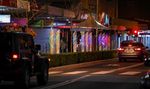 Message from the General Manager
Council is proud to be working with key partners and our
community to lead Penrith City's post-pandemic
recovery. Together, we will regain strength and
build resilience into our economic and social structures.

As this Recovery Plan outlines, we all have a role to play in
our journey to recovery. Strength comes from
connection and collaboration and I encourage everyone, our
residents, businesses and community organisations, to step
up and speak out. If you have an idea, we want to hear it.

Supporting Penrith City's businesses, big and small, is a sure-fire way to bring social
and economic benefits, and this is reflected in the plan. Keeping jobs and dollars
close to home is vital to our recovery.

Many of the actions in the plan also channel the innovation and optimism shown
by community organisations and not-for-profit groups who, over the past months,
have found unique and effective ways to stay connected to our community.

Council has also worked hard to provide support and forge connection. We
have continued to deliver a range of services and programs to our community
and provided more than half a million dollars in immediate relief to business
impacted by the pandemic.

Our childcare centres stayed open, we waived hire fees for sporting groups and our
latest Community Assistance Program and Magnetic Places Grants Program offer
COVID-19 related help.

We also pivoted many programs and projects, including our Good Neighbour
program to support isolated community members. Our traditional Thursday Night ,
Storytime and Babytime library sessions were moved online and we profiled many
restaurants, cafes and other attractions through our Visit Penrith website and
newsletters.

We are on the right road, and if we continue to plan and work together, Penrith won't
just bounce back from COVID-19, we will bounce forward.

Warwick Winn
General Manager

                                           4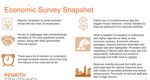 Introduction

The impact of the COVID-19 pandemic has been significant for our local community
and economy. Penrith City Council has an important role to play at a local level in
supporting a strong economic recovery and ensuring that social and community
services are meeting the changing needs of our population. It is now more important
than ever to be building a sense of solidarity across our communities and as we
emerge from the COVID-19 crisis, work together to ensure a resilient and effective
response to recovery for our community.

Penrith Rising Strong Recovery Plan is the next step we will take together over the
coming 12 months to continue shaping the future of our City and the communities
that live, work, invest, study and visit here. It builds on the initial support package for
our communities and businesses released by Council over March and June 2020.
Combined, this package was close to $1 million dollars. This recovery plan continues
to provide support where it is needed most.

Background

The short-term response to COVID-19 from a government perspective has focused
on containment, treatment, and economic survival, with the greatest impacts of the
crisis been observed in some of the most vulnerable communities. Even as we write
this document, the situation is changing on a day by day basis in order to best
respond to the immediate and pressing public health issues.

As we deal with these presenting concerns, we need to keep our City and
community focused on the economic and social recovery, supporting local business
and the most vulnerable of our community.

In the longer term, we need to continue to build on our resilience, whilst remaining
vigilant and adaptive to rapid change and able to work as one with our community
to ensure that they have the support to rebuild our local economy and community
cohesion.

As a Council we are best placed to collaborate with key stakeholders and our
community to lead and deliver a well-planned response to ensure Penrith not only
recovers but rises strong.

                                            5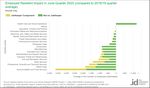 Recovery Goals

The Penrith Rising Strong Recovery Plan provides a citywide approach to support
our recovery from the COVID-19 pandemic. This Plan has been developed as a
living document which will be amended and updated as required, particularly given
the various unknown elements of how the virus will progress and the measures that
may need to be taken to respond.

As the event has evolved in recent times, the most significant impact to communities
within Penrith is likely to be social and economic. Therefore, this Plan will place most
of its focus on those two critical dimensions. The recovery focus areas are also
aligned with the Penrith Community Strategic Plan and our Local Strategic Planning
Statement outcome areas.

The goals of this plan are to:

   •   Assist in the recovery at a social, built, economic, cultural and environmental
       level.
   •   Support the community to be informed, engaged, supported and connected.
   •   Ensure the local economy is well positioned to rebound from the impacts and
       supported to thrive in the longer term.
   •   Understand and promote the identity and opportunities that exist within
       Penrith.
   •   Support the local sectors to respond to economic and social impacts.
   •   Ensure the community has a high level of awareness of the City's activities
       throughout the response and recovery phases and how it can assist.

Guiding Principles

The below principles have been adapted from the National Principles for Disaster
Recovery to reflect the unique context of the COVID-19 pandemic in Penrith.

   •   Understand the context - recovery planning is based on understanding the
       impacts of the pandemic.
   •   Recognise complexity - an iterative approach to recovery planning and
       implementation, measuring success along the way.
   •   Use community-led approaches – partner with the community through
       business, industry, the not for profit sector and residents to shape and deliver
       responses and actions.
   •   Coordinate all activities - coordinate work through the recovery plans and
       their interdependencies in partnership with our stakeholders.
   •   Communicate effectively - run a multi-faceted communications campaign to
       keep the community informed and bring them along the journey of recovery.
                                           6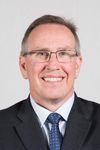 What we have done up to now

There are several significant measures Council has already implemented to support
our community. The initiatives delivered to date include:

   •   Payment flexibility: Businesses and ratepayers can enter a payment
       arrangement or seek to amend an existing payment arrangement to suit their
       current financial position.
   •   Fee relief: Support for impacted local businesses with relief from fees for
       outdoor dining, food shop inspections and Annual Fire Safety Statements.
   •   Rent relief: Commercial rents waived for those affected by mandatory
       closures.
   •   Waived all hire fees for sports groups in winter 2020, irrespective of any
       shortened season being proposed.
   •   Provided rental relief to community groups that provide essential support for
       some of the most vulnerable in our community.
   •   Essential services: Ensured our Childcare Centres have remained open so
       that parents can continue to work.
   •   Reconfigured our teams to ensure service levels are maintained across our
       City.
   •   Financial assistance: Delivered financial assistance programs for the
       community services sector including the Community Assistance Program,
       Magnetic Places and an Expression of Interest round.
   •   Established the COVID-19 Hardship Relief Fund.
   •   Established the Economic COVID-19 Recovery Taskforce and the Social
       Covid-19 Recovery Taskforce.

Several programs and projects saw a unique and rapid
transition of service including, but not limited to:

   •   Transformed our Good Neighbour program to include
       neighbourly isolation cards, which are now being
       adopted by surrounding Councils.
   •   Moved our traditional Open Mic Nights online, with
       Council live streaming a weekly one-hour gig featuring a
       local musician on our Facebook page for the Thursday
       Night Live: Lockdown Series.
   •   Delivered our Library "Storytime" and "Babytime" online
   •   Provided logistical and financial support to Nepean
       Food Services to ensure their Meals on Wheels
       program can meet the expanding demand.

This Recovery Plan builds on Council's responses to date to ensure a resilient and
effective recovery for our community.

                                          7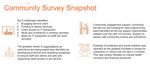 What we know

Community and Business Surveys

Council undertook a survey with the local community sector and a survey with local
business over the months of May and June 2020. Below provides a snapshot
overview of what people told us.

                                         8
The below information summarises data available through the Australian Bureau of
Statistics, the survey responses and anecdotal feedback received from Taskforce
members.

Impact on our people

We know the pandemic has intensified existing inequalities for some of the
vulnerable members of our community. This includes older people, women, young
people, people experiencing domestic violence, people who identify as Aboriginal
and Torres Strait Islander and people from culturally and linguistically diverse
backgrounds. Our local community service sector has identified that the impacts
have been more significant for these groups and will have longer term flow on
effects. Some of the more immediate impacts have been on mental health and social
isolation. The scale of the social and economic challenges will see an increasing
demand on our local services. We also know that JobSeeker has supported our
community to help mitigate the bigger economic impacts on our people and the local
economy.

As of June 2020, there were 13,151 people receiving Job Seeker or Youth
Allowance in Penrith LGA. This number has remained stable since May 2020 when
there were 13,233 recipients. The number of people on Job Seeker or Youth
Allowance represents 9.4% of the working population, (people aged 15 to 64 years)
in the LGA. This is a higher proportion of people on Job Seeker or Youth Allowance
compared to Greater Sydney (8.0%) and NSW (9.2%).

The number of people on Job Seeker or Youth Allowance in Penrith in May 2020
was almost double the number in March 2020 and represents an increase of 7,097
people receiving allowances since December 2019.

The suburbs which have the highest number of people on Job Seeker or Youth
Allowance in the LGA are St Marys - North St Marys (1,766); Kingswood -
Werrington (1,699); and Penrith (1,669). The suburbs which experienced the
greatest increase in the number of people on Job Seeker or Youth Allowance since
December 2020 were Castlereagh - Cranebrook (+879); Kingswood - Werrington
(+814) and Penrith (+769). 1

1
 Source: Source: Department of Social Services - JobSeeker and Youth Allowance recipients - monthly profile via data.gov.au.
Compiled and presented by .id - the population experts1
                                                             9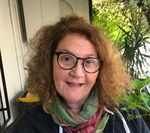 Impact on our economy

In 2019 there were an estimated 212,977
residents, 14,676 businesses and 94,858
resident workers in the Penrith local area,
with 85,873 jobs available. We know the
pandemic has had severe impact on the
city, our community and our economy.

In Penrith, prior to COVID-19 and the introduction of social lockdown measures to
manage the pandemic, the total monthly output across all local industry sectors was
estimated at $1.972 billion. For May 2020, industry output was estimated at $1.518
billion, a fall of 23% from April. The economic output of the Penrith local area is
estimated to have fallen by $553.28 million in June 2020 quarter compared to
2018/19 average with the largest declines experienced in the Accommodation and
Food Services, Construction and Professional Services sectors.

The impact is particularly severe in our local area because there is such a high
concentration of businesses and a substantial number of jobs in the sectors that
have been hardest hit. However, compared to the rest of NSW we are currently
better placed. These include the arts, accommodation and food services, retail and
other professional services. The impact on local jobs also shows that Arts,
Recreational Services have had the greatest proportion of jobs lost or supported by
Job Keeper of all industry sectors (70% less jobs).

The tourism and the visitor economy have also been impacted from the closure of
both national and state borders. Figure 1 below shows the job impact in Penrith City
for the June quarter 2020.

       Figure 1

                                          10
Impact on our workers

We know that many casuals and those in less reliable work have experienced job
losses and cuts to working hours, this has been particularly common amongst young
people. We know that 16.8% of Penrith's workforce is aged 15-24 years. Based on
ABS data and the mix of local businesses around 30% of our workforce work part-
time or casual hours.

JobKeeper was the federal government's response to assist with employee retention
and to help mitigate the effects of unemployment and underemployment. We know
that locally the response was well received. It is estimated that around 3,600 local
jobs (about 36%) are being supported by JobKeeper. Figure 2 below shows the
impact by industry of residents of those on JobKeeper and those not on JobKeeper.

Figure 2

                                         11
Social Taskforce and Economic Taskforce

Council established the Penrith Social Recovery Taskforce and the Penrith
Economic Recovery Taskforce to accelerate sustainable economic, social, and
environmental recovery in Penrith from the COVID-19 pandemic. The purpose of
each taskforce is to bring together key representatives and partners to develop and
guide local solutions to support the recovery of the City.

Each taskforce will focus on helping deliver a well-planned response to the recovery
efforts in Penrith focused on supporting recovery and resilience in the Penrith local
community. They provide leadership on local issues and act as the local coordinating
advisory committee for social and economic resilience. Taskforce members will
make recommendations to Council, industry organisations and the State and Federal
Government on support measures to assist the local economy and community well-
being.

Objectives

   •   To assist Council identify strategies and programs to improve the recovery
       and resilience efforts of the City post COVID-19.
   •   To support Council in providing leadership and advocacy on key issues for
       the City and the Western Sydney region.
   •   To empower communities, individuals and small businesses by providing an
       opportunity to bring forward ideas.
   •   To better understand and promote the identity and opportunities that exist
       within Penrith.
   •   To assist Council in leveraging opportunities provided by infrastructure and
       other major development occurring in Western Sydney.
Social Recovery Taskforce Membership

              Elfa Moraitakis - Chief Executive Officer, SydWest Multicultural Services
              Elfa is the CEO of SydWest Multicultural Services and a Director of Settlement Services International.
              She has been involved in the community sector for the past 33 years and has an extensive background
              in developing services for linguistically disadvantaged communities, with a focus on engaging
              community and stakeholder participation. Elsa said: "One of the key priorities I would like to see as a
              result of the taskforce is to ensure that multicultural communities are well informed and included in the
              recovery plan. Council has always been leading the way in inclusiveness and social cohesion and
              needs to be congratulated for establishing the Recovery Taskforce."

              Andrew Paech - Director of WestCare Community Services, Penrith Men's Walk & Talk
              Organiser
              Andrew believes the Recovery Taskforce essentially represents an ideal opportunity, drawing from a
              broad spectrum of community leadership, to rally some practical and synergised solutions establishing
              a pathway out of a season that has been particularly challenging for many of our neediest residents. I
              anticipate that other outcomes with longer-term benefits beyond the initial task will also eventuate from
              the assembling of this group and its subsequent activities. It is our privilege to be a part of this great
              initiative for the city of Penrith.

              Adam Forbes – Principal, Kingswood High School
              Having grown up in Penrith I highly value the positive impact local public education has on our
              communities. Ensuring that our schools are hubs to provide ongoing support for our young people and
              their families is paramount to preparing them for the future. As the Principal of Kingswood High School
              I am privileged to lead a dynamic and innovative learning community that focuses on challenging
              students to aspire to achieve their personal best in a safe and supportive environment. My skillset and
              understanding of the current educational landscape allows an essential perspective into how we can
              support our young people and their families in coping with the complexities brought about by COVID-
              19.

              Kate Tye - Senior Manager Primary Care Support and Development at Wentworth Healthcare
              Limited (WHL) provider of the Nepean Blue Mountains Primary Health Network.
              Kate has strategic oversight of primary care including vulnerable populations. WHL partner with Penrith
              City Council in the Health Action Plan and have a strong commitment to improve access to health and
              wellbeing services in the area, including recovery from the impact of COVID-19. Involvement in this
              taskforce is an extension of Kate's current role leading the primary care response to COVID-19 in the
              Nepean Blue Mountains region. Kate has led workforce and community change initiatives nationally,
              assisting Councils, organisations and communities in social and system change. Kate is a member of
              the Council's Multicultural Working Party and is a Board Member of Peppercorn Services Inc. Kate is
              currently completing Master of Health Leadership, holds a B.A. in Health, Ageing and Community
              Services, post-graduate qualifications in Case Management, Certificate in Governance and Risk
              Management.

              Catherine Gander – CEO, West Connect Domestic Violence Services
               Catherine has 30 years' experience working in the domestic violence sector and has extensive
              knowledge on practices, resources and the systems required to address women and children's safety.
              She has worked in an advisory capacity to government and as an expert representative for the sector
              at both a state and national level. West Connect Domestic Violence Services has experienced a
              significant spike in requests for support from women during the pandemic. Most concerning is the lack
              of safe and supported refuge accommodation to meet the demand. This has been a long-standing
              problem prior to the pandemic but was exacerbated by the old communal living-style of the refuges and
              the need to reduce numbers to meet health and hygiene standards during the pandemic. Kate believes
              it is important that we take the learnings from the pandemic and use them as opportunities to improve
              the lives of people in Penrith including the safety needs of women and children and increase
              preventative initiatives that challenge the communities tolerance to gender-based violence.

                                             13
Ben Jackson – CEO, Great Community Transport
Ben spent a decade working in the corporate sector, mostly in database marketing, before joining the
not for profit sector. His marketing positions saw him communicating business to business, business to
consumer and combinations of both. He began working in the not for profit sector in 2007 and has held
senior management positions in health, disability and community services organisations. Five years at
Hills Community Aid saw Ben develop the social enterprise coffee van Hills Daily Grind, and he
continues to be passionate about the social enterprise movement. Joining the community transport
sector in 2018, Ben is now CEO Great Community Transport which services the Blue Mountains,
Penrith and Blacktown Local Government Areas. It provides transport to those experiencing mobility,
financial or access barriers to other transport modes. Ben is on the Board of Management at Western
Sydney Community Forum, sits on the Hawkesbury City Council Human Services Advisory Committee
and has been on the Blacktown City Council Access Committee for two years.

Rebecca McLean, Service Manager LikeMind, AHPRA registered Occupational Therapist.
COVID-19 has had a significant impact on the Penrith community. It is important all aspects of the
community are considered when developing a recovery plan. LikeMind is committed to ensuring there
is ease of access to streamlined mental health support supports, reducing the stigma surrounding
mental health and mental illness. LikeMind is proud to be part of an initiative which has been
established to ensure the holistic recovery of the Penrith community.

Mary Senj - Manager TAFE Services – TAFE NSW/Kingswood
 The COVID pandemic has created a great deal of economic uncertainty and insecurity for individuals
and their families. With the future continuing to contain uncertainty, it is critical that there are tools and
opportunities for community members to undertake vocational education and training to ensure they
are ready to grasp employment opportunities in skills gap areas that may exist as move into a recovery
phase.

Judy Tweeddale - Team Leader, Fusion Western Sydney
I've been part of Fusion for over 30 years as a volunteer and staff member in a variety of roles. During
this time, I've worked in the not for profit sector, fundraising, networking and event management, as
well as in grass roots roles as a caseworker, and support worker to families. My passion is to help
strengthen vulnerable individuals and communities. I'm grateful and acknowledge my own healthy,
happy upbringing and childhood and pathway to adulthood, but very conscious that is not the
experience for many in our community, I get excited when I see young people, families and
communities change, try new things and grow in potential. I value the framework from which Fusion
operates namely offering support and strategies to build wellbeing and resilience in individual lives with
the support of a caring, welcoming and safe community around them.

Ditte Kozak - General Manager, Nepean Food Services
  Ditte has 27 years of experience in the community sector, working for Nepean Food Serivces and is
also on the board of the NSW Meals on Wheels Association. During this time, I have seen
many changes, but the last few months have brought about the most significant changes to our
service. Since the pandemic started, we have been safely delivering 5000 meals per
month (an increase of 1000 per month) with on average 30 – 40 new clients per month. We have had
to stand down 40 volunteers due to age restrictions and managed to recruit 30 new volunteers whilst
maintaining meal services. We have seen many issues develop during times of isolation, with one
really serious issue being the loneliness and mental health of our seniors. Our city will need 'all hands-
on deck' to be able to successfully grow into a major city – all workers need to be enabled to help their
older relatives while being supported to remain in the workforce themselves.

Joy Impiombato - Managing Director, Nepean Community & Neighbourhood Services
Joy has been heading up NCNS since 2009. Prior to this she had various roles in the community sector
across the youth, disability and services marketing areas. Her qualifications include a Bachelor Arts,
and Diploma of Community Services Management. She is motivated by working with local communities
to address disadvantage and inequity through practical, local actions. The Taskforce aligns with
NCNS's core principle of supporting communities to be safe, resilient and respectful places for
everyone – and this is especially important as we re-connect within the context of a pandemic.
Supporting families and vulnerable communities – through advocacy, opportunity and empowerment.

                                 14
Chris Keane

Details to be provided

Jesse Huard

Details to be provided

                         15
Economic Recovery Taskforce Membership

            Phil Willey - Franchisee, Quest, Apartments/Hotel Penrith
             As a small business owner in Penrith, I feel I have a sense of responsibility to assist in the
            recovery of the Penrith area following the pandemic. I have a responsibility to the staff at Quest
            Penrith, to our guests and to our local suppliers, to help get the Penrith economy moving again. We
            live in an area of Sydney that in the near future will see significant growth in respect to
            infrastructure and population, so I want to see the people of Penrith take advantage of this growth
            by way of expanding businesses and additional local jobs. We live in a fantastic area and as part of
            this taskforce I want to get the message to a wider audience about the benefits and attractions that
            are all around us.

            Simon Gould – President, Penrith Valley Chamber of Commerce
            I am the owner and founder of Orbit Marketing, the President of Penrith Valley Chamber of
            Commerce and a Marketing graduate from the University of New England. Penrith, both
            commercially and socially, is a vibrant, supportive and progressive community and I'm proud to be
            part of the Economic Recovery Taskforce as a way of helping us all manage these
            difficult conditions and emerge on the other side better and stronger. A collective effort from the
            local business community, all levels of Government and residents to deliberately focus on
            supporting one another, emotionally and financially, will go a long way to achieving this.

            Danielle Endycott, Venue Manager, Sydney International Regatta Centre
             I have 10+ years' experience in the sporting and venue management industry. I am involved in the
            Recovery Taskforce as the Sydney International Regatta Centre plays a long term and important
            role in providing sporting and recreational opportunities, ultimately building an active Penrith
            community at a time when supporting and providing outlets for individuals is necessary. The
            Regatta Centre can host a variety of community and major events that will assist in restimulating
            the local visitor economy post COVID and working with the Economic Taskforce will provide new
            opportunities and ideas to make this possible.

            Professor Mike Kagioglou - Dean of Engineering and Provost of the Penrith Campus for
            Western Sydney University
            Mike's career spans Engineering, Manufacturing, Creativity, Design, Architecture and the Built
            Environment, engaged in inter and multi-disciplinary research at a global level. The Taskforce is a
            significant step in addressing the current and future needs of Penrith, of its people and
            organisations within it. Mike sees key infrastructure developments in maximising the benefits of
            Aerotropolis, the health and Education Precincts and creating a dynamic and inclusive ecosystem
            of skills development and employability are critical components for the future of the region.
            Accelerating such developments and working closely with key stakeholders will be a crucial part of
            the successful and timely recovery of Penrith. Western Sydney University, in collaboration with key
            stakeholders is keen to assist in this process.

            Andrew Grima - Principal Lawyer Penrith and Head of Property Law, Coleman Greig Lawyers

            I am a firm believer in the spirit of community and understand the importance of the local Penrith
            community banding together through these tough times more than ever before. By drawing upon
            the skills and experience each of the Taskforce members bring to the table, I believe as a group we
            can make a powerful difference to Penrith's economic recovery. I have decades of experience in
            the property sector and hope to provide insights and advice not only on the current property and
            commercial leasing world, but my perspectives on how to navigate the landscape moving into the
            future. I believe the continued investment in infrastructure as well as local, state and Federal
            government genuinely supporting local businesses will be vital to Penrith's recovery. As business
            owners we also need to collaborate with each other and look for innovative ways to support a
            sustainable recovery. The future for Penrith is bright thanks to the spirit of collaboration and
            community that already exists in our region.

                                          16
Peter Tracey – Partner, KPMG
We have an amazing City, home to just under 15,000 businesses, many of which have been
impacted by COVID-19. When these businesses are impacted, it has a flow on effect to the
200,000+ population, as many of these businesses are locally owned and employ local people.
Being part of the Economic Recovery Taskforce provides me with an opportunity to assist Council
to support local businesses coming out of the Covid-19 pandemic and in turn help to build
resilience in the local community.

The Hon Peter Anderson AM BA FAIPOL MAICD RSecP - Director of Joan Sutherland
Performing Arts Centre/Penrith Performing & Visual Arts Ltd
Having lived in Emu Plains since 1971 I have seen the massive growth of the City of Penrith and
the various challenges that has presented. I believe I have played a role in that development from a
community perspective. My participation provides an opportunity to be part of the future of Penrith
particularly in this most challenging of times. It is vital that the future provides for the educational,
cultural and commercial development of Penrith for the benefit of our citizens of all ages.

Duncan Challen – Celestino
 Duncan is a future oriented global leader with extensive international trade, industry and
investment experience. Duncan has demonstrated success in brokering collaborations between
industry, government, universities, research institutions, start-ups and investors that create material
and scalable commercial outcomes. Duncan is now leading Celestino's business development for
the $5B Sydney Science Park greenfield development.

Darren Latty – Chair Penrith CBD Corporation

Director and local business owner of PRD Penrith with over 30years local knowledge and
experience. I respect and appreciate the opportunity to join the taskforce with Penrith City Council
with a strong approach and focus to assist with the recovery for city centre small business and
property owners.

Martin Coote – Chair, St Marys Town Centre Corporation
I have been a director of our family locksmith and security company for eight of its 40 years in
business. Three years ago we expanded our operations to St Marys having recognised the area's
huge potential for growth and strong local community. I currently sit on the Board of the Self
Storage Association of Australasia and Chair of St Marys Town Centre Corporation, where my
involvement and interest can have a positive influence on the future of St Marys Town
Centre. Small business is the lifeblood of the economy and community in the Penrith LGA. Being
involved in the taskforce for the COVID-19 recovery efforts is another opportunity to support local
business initiatives through my own experience as a business owner.

Phillip Hallani – Owner, Percy Plunkett
Phil Hallani will tell you he didn't get "into hospitality" he was born into it – starting at a young age in
the family's takeway/mixed business in Kingswood and then establishing one of Penrith's most
popular cafes Percy Plunkett in a heritage cottage in Station Street. Phil has plans to expand his
hospitality offering in Penrith including a new venture on Tench Avenue and credits the supportive
and passionate Penrith community for his business success. COVID-19 hit his business
enormously in the initial phases but the support of the amazing local community has allowed all his
staff to be retained. "I love Penrith, I want to help put it on the map with great food and a great
atmosphere and create awareness of everything Penrith has to offer," Phil said.

                                 17
Clive White - Founder, Director and CEO, Ensitech Pty Ltd, B.E.
For the past 12 years I have headed up a small manufacturing and exporting business in Penrith.
With 15 local employees, our company Ensitech exports a patented technology for the surface
finishing of stainless steel welds, to over 30 countries. Our team has won several major export
awards, and we have always noticed how many Penrith businesses are represented in the finals. I
believe Penrith is perfectly positioned be become a significant hub of small business innovation
and export for NSW. We have schools and universities in the area, great health facilities, nearby
transportation through road and rail, and access to overseas markets through an international
Airport reaching completion in the near future. I am looking forward to working in the Taskforce to
put in place recovery strategies, and to attract more creative people and businesses to the area to
fuel an exciting future for Penrith.

Rob Wearn
For approximately the last 40 years, Rob has been living and working in the Penrith region. His
involvement in the local community extends into a range of different organisations, including:
•    Co-Founder of the Great Walk Foundation, which raises money for local organisations.
•    Director of Thorndale, a disability service provider located in Werrington, which aims to
     provide opportunity and equality for people with disability.
•    Director of Panthers Group, one of Australia's largest entertainment groups.
•    Managing Director of Mulgoa Quarries, a Civil Contracting firm with over 100 local employees.
•    Director of Sydney Business Park, a modern, master planned estate bordering Penrith Local
     Government which has already created 2,400 full-time jobs and an additional 14,500 jobs by
     2036.
Rob believes the Mayoral COVID Recovery Taskforce provides a great opportunity to improve job
security and job opportunities for our local community in this difficult time, ultimately reducing the
need to travel long distances for employment. He believes that Penrith is the heart of Western
Sydney and that Penrith's natural beauty and community spirit are traits that we should take
advantage of and utilise for the enjoyment and benefit of all in the greater Penrith region.

Bruce Baudinet – Executive Chairman, Precinct Capital
Bruce Baudinet has over 40 years of experience in property investment, development and funds
management. Since the 1980's he has been active in private and public property vehicles including
Lend Lease and Prudential. He has directed and managed the formation of property investment
vehicles and financial product origination since 1991. His property activities have spanned
industrial, residential, commercial and retail property across Australia and New Zealand, and have
included master-planning of large community estates and town centres. He co-founded Domaine
Property Funds which he built to an $850mil portfolio prior to selling to Mirvac in 2007.
Bruce also has a strong interest in the wine industry, having built Kilikanoon Wines into one of
Australia's most awarded wineries over the last 20 years. In partnership with Warren Randall, he
also built the historic Seppeltsfield estate into a Barossa Valley shiraz powerhouse after acquiring it
from Fosters in 2007.

Bruce is currently Executive Chairman of Precinct Capital, his broad-based family investment office
that specialises in property, wine, self-storage and equity investments. Precinct Capital are
currently developing the Nepean Business Park. He is also Executive Chairman of Oracle Funds
Management Ltd, a business which specialises in property development and funds management in
NSW, Queensland, South Australia and Victoria.

George Verghese - Head of Skills Team Creative and Design Ideation, Western Sydney
Region for TAFE NSW

George trained as an architect and industrial designer and has a Bachelor of Architectural
Technology; a Masters in Industrial Design; and, is a PhD candidate. George brings his education
and over 35 years of international higher education experience to his role at TAFE NSW. He has
been described as a transformational leader in higher education that is focused on innovative design
accomplished through creative risk-taking and empowering various communities in thoughtful
collaboration. The Co. F.A.B. Lab that he co-founded at TAFE NSW is an ideal collaborative model
that utilizes fabrication and business ideas. George has a great interest in Penrith's growth and has
been involved with numerous ideas to grow creative activity. He recognises the great potential for
advancing the existing creative-base in the city.

                               18
Taking Action – 30 and 100 Day Recovery Plan
Many of the actions identified in the 30 Day Recovery Plan build toward the delivery of the 100 Day Recovery Plan.

Social 30 Day Recovery Plan

 Theme                Action                                                Resourcing                           Responsibility
                                                                            City Activation Community and
 Community
                   Promote opportunities for local volunteering.            Place Department and                 PCC
 Capacity Building
                                                                            Communications Team

                                                                            City Activation Community and
                      Develop opportunities for improving local
                                                                            Place Department and City            PCC
                      employment pathways.
                                                                            Economy and Marketing
 Community
 Resilience
                                                                            City Activation Community and
                      Undertake a resident survey to further understand
                                                                            Place Department and                 PCC
                      the impacts of COVID locally.
                                                                            Communications Team

                      Promote training options for community                City Activation Community and
                                                                                                                 PCC
                      organisations on COVID safe practices.                Place Department
 Organisational
 Capacity Building
                      Identify options for an online resource hub for       City Activation Community and
                                                                                                                 PCC
                      information and sector changes.                       Place Department

                                                                  19
Theme        Action                                             Resourcing                      Responsibility

                                                                City Activation Community and
             Prepare a plan for promoting and marketing local
                                                                Place Department and            PCC
             community services.
                                                                Communications Team
Community
Engagement
             Develop a community engagement training program    City Activation Community and
                                                                                                PCC
             and toolkit for the sector.                        Place Department

                                                      20
Social 100 Day Recovery Plan

Theme               Action                                                 Resourcing                       Responsibility

                    Develop an online resource pool to support effective   City Activation Community and
                    responses to mental health concerns.                   Place Department
Community
Capacity Building
                    Develop an information resource on grants to
                    support community connection and recovery and          City Activation Community and
                                                                                                            PCC
                    provide an online grant writing workshop to support    Place Department
                    skill development.

                    Deliver events within approved guidelines and
                                                                           City Activation Community and
                    regulations to bring people together safely and                                         PCC
                                                                           Place Department
                    encourage connection.
Community
Resilience
                    Partner with WSACo and other Government
                                                                           City Economy and Marketing and
                    agencies on future opportunities for schools to
                                                                           City Activation Community and    PCC
                    connect with the experience centre to learn about
                                                                           Place Department
                    careers and job opportunities.

                    Work with business and government agencies to
                    investigate opportunities for funding to support       City Activation Community and
Financial Support                                                                                           PCC
                    equipment and resources for IT mobility for            Place Department
                    organisations.

                                                              21
Theme               Action                                                 Resourcing                      Responsibility

                    Deliver identified training opportunities and
                                                                           City Activation Community and
                    resources for mobility and increasing confidence for                                   PCC
                                                                           Place Department
                    working online.
Organisational
Capacity Building
                                                                           City Activation Community and
                    Support the ongoing promotion and marketing of
                                                                           Place Department and            PCC
                    local services.
                                                                           Communications Team

                                                                           City Activation Community and
                    Provide strategies and resources to enable services
                                                                           Place Department and            PCC
                    to engage safely with the community.
                                                                           Communication Team
Community
Engagement

                    Deliver a community engagement training program        City Activation Community and
                                                                                                           PCC
                    and toolkit for the sector.                            Place Department

                                                              22
Economic 30 Day Recovery Plan
Many of the actions identified in the 30 Day Recovery Plan build toward the delivery of the 100 Day Recovery Plans.

 Theme           Action                                                       Resourcing                         Responsibility

                 Develop the "Penrith Proud" buy local campaign and join
                                                                              City Economy and Marketing and
                 Australian made campaign, exploring opportunities for                                           PCC
                                                                              Communications Team
                 cross promotion.
 Marketing
 and
                 Deliver a photo library of Penrith City imagery for use by   City Activation Community and
 Promotion                                                                                                       PCC
                 local businesses in marketing.                               Place Department

                 Develop a central location for public information on
                                                                              Communications Team                PCC
                 response and recovery.

 People and      Seek to understand current movement and activity within      City Activation Community and
                                                                                                                 PCC
 Movement        the centres.                                                 Place Department

 Arts and
 Cultural       Investigate opportunities to deliver pop up events and        City Activation Community and
                                                                                                                 PCC
 opportunities/ activations.                                                  Place Department
 Events

                                                                23
Theme        Action                                                       Resourcing                       Responsibility

                                                                          City Activation Community and
             Explore opportunities for temporary outdoor dining
                                                                          Place Department and Property    PCC
             spaces to enable social distancing.
                                                                          Development

                                                                                                           PCC, WSBC,
             Explore options to facilitate an increase in the education   City Economy and Marketing and
                                                                                                           PVCC, PCBC,
             programs for small business.                                 Communications Team
                                                                                                           SMTC

                                                                          City Activation Community and
             Share COVID Management Plan Resources and data
                                                                          Place Department                 PCC
             with Taskforce members.
                                                                          City Economy and Marketing

             Investigate the potential to host an event with a media
Investment
             partner to promote Penrith and its New West and Visit        City Economy and Marketing       PCC
Attraction
             Penrith brands to audience outside the LGA.

                                                             24
Economic 100 Day Recovery Plan

Theme           Action                                                  Resourcing                        Responsibility
                                                                        City Economy and Marketing,
                                                                        Community Activation, Community   PCC, PVCC,
                Deliver the "Penrith Proud" campaign.
                                                                        and Place and Communications      SMTC, PCBDC
Marketing and                                                           Team
Promotion
                                                                                                          PCC, PCC,
                                                                        City Activation Community and
                Assist businesses to go digital.                                                          PVCC, SMTC,
                                                                        Place Department
                                                                                                          PCBDC

People and                                                              City Activation Community and
                Monitor movement and activity in the city centres.                                        PCC
Movement                                                                Place Department

                Investigate a small business grants program to assist   City Activation Community and
                                                                                                          PCC
                directly with recovery efforts.                         Place Department
Financial
support and
incentives      Facilitate third party workshops on planning and
                implementing export and market entry strategies for     City Economy and Marketing        PCC
                businesses in Penrith.

                                                              25
Theme             Action                                                      Resourcing                      Responsibility

                                                                                                              PCC, PP&VA,
                  Deliver pop up events and activations within restrictions   City Activation Community and
                                                                                                              SMTC and
Arts and          or promote online alternatives.                             Place Department
                                                                                                              PCBC
Cultural
Opportunities/
Events                                                                        City Activation Community and
               Facilitate an itinerary to promote local food trails in
                                                                              Place Department                PCC, PCBDC
               Penrith City.
                                                                              City Economy and Marketing
                                                                                                              PCC, The
                  Promote The Quarter as a place of future investment via
                                                                                                              Quarter
                  a prospectus and preparation of a marketing plan for its    City Economy and Marketing
                                                                                                              Leadership
                  roll out.
                                                                                                              Committee

                  Investigate opportunities for coworking spaces and
Investment                                                                    City Economy and Marketing      PCC
                  remote working.
Attraction

                  Carry out an event with a media partner to promote
                  Penrith and its New West and Visit Penrith brands to        City Economy and Marketing
                                                                                                              PCC
                  audience outside the LGA.                                   Communications Department

                                                                 26
Measurement

It will be important to track the economic and social recovery of our local
communities throughout the implementation of this recovery plan. Council will
evaluate the effectiveness of the actions, with the aim to continually check in with our
community as we go.

We will continue to research and analyse as the current situations will help us
understand the progress of recovery. We will use these insights to inform and shape
the City's work towards recovery, identifying gaps and focusing effort toward areas of
greatest need.

The principles of measurement and evaluation of this plan include:

   1. Practical
      Data is readily available or can be easily developed in a short time with low
      cost.
   2. Consistent
      Measures should be developed in a consistent way so that they can be
      integrated with or compared to existing data and benchmarks.
   3. Trends and changes
      Measures should be based on data that can be updated at regular intervals or
      that is directly comparable to a pre-COVID-19.
   4. Relevance
      Data should be captured and updated in a timely manner to reflect the most
      recent status or changes.
   5. Adaptable
      Supporting existing and new data as it becomes available and adapting to the
      impacts of the pandemic on the organisation and local community.
   6. Accountable
      Clear outcomes should be set to track the progress of implementation. To

                                          27
Implementation

The implementation of Penrith Rising Strong and the associated 30 Day and 100
Day Recovery Plans are all to be delivered by April 2021, within 12 months of the
establishment of the Social Taskforce and Economic Taskforce. Implementation
planning is critical to ensure outcomes are delivered.

A structured approach to implementation will create a shared understating amongst
all those involved in the process, from senior leadership to external stakeholders and
our community. Implementation planning has a strong management focus that chart
identifies the key milestones of the implementation of this plan.

                  • Draft plan tabled with each taskforce - August 2020
                  • Draft plan endorsed by Council - September 2020
 Plan Endorsed

                  • 30 Day Recovery Plans implemented - October 2020
                  • 100 Day Recovery Plans implemented - April 2021
 Implementation

                  • Evaluation of outcomes and deliverables -May 2021
                  • Wrap-up report to Council - June 2021
   Evaluation

                                             28