Presentation for Texas Board of Pharmacy - May 3-4th 2016 - Texas State ...
Page content transcription
If your browser does not render page correctly, please read the page content below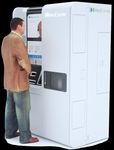 Agenda

• Introductions (Walgreens, MedAvail)
• MedAvail MedCenter/Walgreens Prescription
  Center introduction
• Review of Request for Deployment of Systems
• Questions

2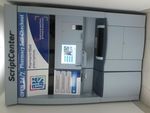 Introduction to Request

• Walgreens wishes to deploy MedAvail's
  dispensing technology (called the Walgreens
  Prescription Center) in care settings that will
  help their patients better access pharmacy
  services
• Walgreens would like to deploy systems in two
  Communicare Health Clinics servicing a 340B
  population

3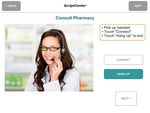 Product Introduction
• The Walgreens Prescription Center (WPC) is a patient-facing
  pharmacist-controlled and administered remote dispensing
  solution for Rx and OTC medication.
• The system provides private, confidential, real-time
  professional advice and counselling via a robust audio and
  video link.
• Safety and accuracy are ensured as the system empowers the
  pharmacist to inspect each item at several stages during
  dispense (i.e. inventory retrieval, labelling, dispense to
  patient)
• The pharmacist must approve every dispense of an Rx to a
  patient and all transaction records are retained.

4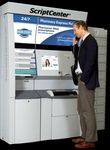 Walgreens Prescription Center:
                                   Exterior At a Glance
     2-Way Video
    2-way video (w/audio) is
    presented on the upper screen                           Audio
    and with the integrated camera                         Hi-fidelity hands free stereo audio
                                                           system tuned and optimized for
                                                           privacy. Handset option for
     Roles Based Access                                    additional privacy.
    Security Scanner and ID code only
    grants access to components that
    the user is authorized to access.                       Touch Screen
                                                           Touchscreen user interface can be
     Secure Inventory Loading                              software branded and customized
    Stocking is performed using the
    secure load door. Access can only
    be granted to approved
    individuals.                                           Dispense Bay

                                                           Secure dispense bay delivers
    Benefit Cards & ID                                     medication and required printouts
    Versatile card scanner for ID                          at completion of transaction
    verification and benefits card

                                                           Payment

 Prescription Scanning                                     Payment support with card reader
Duplex scanner with multi-size
                                                           and PIN pad for credit, debit and
and multi-page document
                                                           loyalty cards
handling (system also handles e-
scripts)

5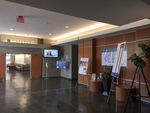 Walgreens Prescription Center:
            Video Introduction
Copy and paste link into your browser to view video:

• https://www.youtube.com/watch?v=BFqCrv1tZNQ

6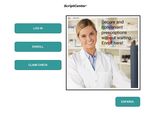 Dispensing Process – How Does it Work?

    1   Patient provides proof of ID

    2   Patient submits or requests their prescription
        • Paper prescription inserted into scanner, OR
        • Technician pulls up e-Rx/refill

    3    Pharmacists and Technicians communicate with Patient
         • Live 2 way Audio and Video connection
         • Pharmacists provide medication counseling and verify
         prescriptions before dispensing.
    4   Accuracy and Accountability
        • Pharmacy Management System utilized for
          prescription processing/adjudication
        • Fully tracked and auditable (all order entry, drug
          selection and verifications are recorded and these
          records maintained)
        • Bar code identification of product by unit
        • RPh performs final visual verification of Rx
          package/ label before dispense.
7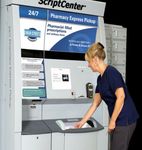 Prescription Interpretation and Data
                 Entry
                • The Walgreens Prescription Center accepts both eRx and
                paper prescriptions.

                • The WPC requires a pharmacy management system to
                operate (the same that is required for any retail pharmacy)

                • When a paper prescription is inserted, the
                RPh/Technician sees a high resolution scan and can zoom
                for enhanced viewing.

                • The filling process occurs as it does in a retail pharmacy

                • A RPh is ultimately responsible for all prescriptions
                dispensed.

                • The same standard for RPh accountability and technician
                entry of information exists in all types of pharmacy practice
                today.

                                                                                8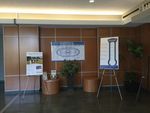 Deployments and Approvals in Other
                  Jurisdictions
• Currently Walgreens has approximately 20
  systems installed and operational (as of March
  2016) in Illinois:
    – Retail Pharmacy
    – Hospital
    – Walgreens locations without pharmacies
• Systems are approved for deployment under a
  waiver or variance in:
    –   Arizona (Hospital, Clinic)
    –   Florida (Hospital)
    –   New Mexico (Hospital)
    –   Indiana (Clinic)

9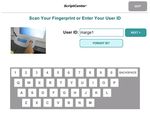 Walgreens: Description of Deployment and
                        Responsibilities
Entity                                  Responsibilities
Local Support Store                     •   Stocking of the system (unit of use/pre-packaged/re-packaged meds)
Walgreens:                              •   Basic maintenance and consumable replenishment
                                        •   Retrieval of prescription documents
• Stores located near each
                                        •   Filing Rx documents with records of dispensing
    Communicare site                    •   Emptying of medication from the Return bin and return to the Responsible
• Walgreens Store #03140 (Support for
                                            Pharmacy (medication will be re-used, returned to the manufacturer or destruction
  Communicare Health Center – East),
                                            per SOP)
  410 W Cypress St, San Antonio, Tx
  78220 (Store License No. 15635)       •   Performing periodic inspections per policy and procedures
• Walgreens Store#04552 (Support for    •   Providing supervision for service on system mechanics or computers
  Communicare Health Center – West),
  4703 W Commerce St, San Antonio Tx
  78237 (Store license No. 10737)

Responsible or Hub Location             •   Responsible for dispensing activity is accountable to the Board of pharmacy.
Walgreens:                              •   Development of policy and procedures and remote pharmacy operations
                                        •   Controlling authority and access to each system (i.e. passwords)
Walgreens Central Pharmacy
                                        •   Following Policies and Procedures assigned by the Responsible Pharmacy
Operation in Orlando, FL - 8337         •   Answering calls from patients using the MedCenter/WPC
S Park Cir, Orlando, FL 32819           •   Processing of prescriptions
License No. 23365                       •   Performs DUR and patient counselling
                                        •   Verification of medication to be dispensed (both new and refill)
                                        •   Providing counseling to patient for all dispenses
Medication Supply                       •   Pre-packaging medications and ensuring accurate bar-coding
• Sourced from a Walgreens              •   Accurate bar-coding of manufacturer supplied medications
                                        •   Shipping medication to local support store based on replenishment needs
  Pharmacy
MedAvail (Technology Vendor             •   Providing advanced technical and System service support (all access is controlled by
and Support)                                the Responsible Pharmacy)
ScriptCenter               ®

24/7 Prescription Pickup

       May 3, 2016
Problem and Solution

Problem
– 24 hour accessibility to
prescriptions for employees.
– Employee satisfaction.

Solution
– ScriptCenter for 24/7 pickup
of patient specific, finished
prescriptions.
22 TAC 291.33 – Operation Standards
A pharmacy may use an automated storage and distribution device to deliver a previously
verified prescription to a patient or patient's agent when the pharmacy is open or when
the pharmacy is closed as specified in subsection (b)(3)(B)(iii) of this section

       A. Device deliver refills of the prescription drug orders
       B. Device may not be used to deliver a controlled substance
   C. Drugs must be stored at the proper temperatures
   D. The patient or agent are given the option to use the system
   E. Patient has access to the pharmacy by provided telephone
   F. The pharmacist in charge is responsible for the device
   G. The device has been tested by the pharmacy and results are available to the BOP
   H. Device may be loaded by a pharmacist or technician
   I. Device must be made available for inspection by the BOP
       J. Located within the pharmacy building whereby pharmacy staff has access to the
       device from within the prescription department... The device may not be located on
       an outside wall of the pharmacy and may not be accessible from a drive-thru.
   K. Device is secure from access and removal of drug orders by unauthorized individuals
   L. Has adequate security system
   M. Records a digital image of individuals access the device and records maintained for 2
    years.
Automated Distribution Systems - History
John Peter Smith – Fort Worth, TX
ScriptCenter®

85% say ScriptCenter is a key reason to use the
pharmacy.
94% say the convenience of after-hours
prescription pickup is an important reason to
use the pharmacy.
97% Would recommend to a friend or colleague

Go-Live February, 2014
Number of prescription pickups with error = 0
Break in attempts since go-live = 0

Wal-Mart Store #804 – Mineral Wells, TX
APMTM Kiosk – Pilot

Go-Live July, 2007 (pilot no longer in use)
77 week pilot

• Registered Users: 1254
• Prescription pickups through APM: 3866
• 10% of Rx's picked up after hours via APM
• Number of Incorrect Rx Dispensed: 0             John Peter Smith Hospital Fort Worth, TX
Proposed ScriptCenter Location 1
                        Round Rock

Filling Pharmacy
The Scott & White Round Rock
Pharmacy
425 University Blvd
Round Rock, TX

• ScriptCenter to be located
  ~300 yards across the street
  in the Baylor Scott & White
  Medical Center
Proposed ScriptCenter Location 2
              Carrollton

      Filling Pharmacy
      Baylor Medical Plaza Pharmacy
      at Carrollton
      4323 N Josey Ln
      Carrollton, TX

      • ScriptCenter to be located
        ~150 yards in the Baylor
        Medical Center (connected
        to the Medical Plaza)
Prescription ScriptLink Process
Security
• 24/7 video surveillance
• On-site security guards monitoring the area
• 100% audit trail
Counseling
• ScriptCenter Video Consult
• 24/7 Access to a
  pharmacist
• 'Hold and Release' feature
• During Pharmacy Hours –
  each respective filling
  pharmacy will handle
  counseling
• After Pharmacy Hours –
  inpatient pharmacy will
  handle counseling
TX BReg 291.23 – Pilot Provisions
(a) Purpose. The purpose of this section is to specify the procedures to be followed in applying
for approval of a pilot or demonstration research project for innovative applications in the
practice of pharmacy as authorized by §554.011 of the Texas Pharmacy Act (Chapters 551- 566
and 568 - 569, Texas Occupations Code). In reviewing projects, the board will only consider
projects that expand pharmaceutical care services which contribute to positive patient outcomes.
The board will not consider any project intended only to provide a competitive advantage.
(b) Scope of pilot or demonstration research projects and the board's approval of such projects.
 (1) Pilot or demonstration research projects may not:
  (A) expand the definition of the practice of pharmacy as provided in the Act; or
  (B) include therapeutic substitution or substitution of medical devices used in patient care.
 (2) The board's approval of pilot or demonstration research projects may include the granting of
an exception to the rules adopted under the Texas Pharmacy Act, but may not include an
exception from any law relating to the practice of pharmacy. Such exception to the rules shall be
for a specified period of time and such period may not exceed 18 months.
 (3) The board may extend the time an exception to a rule is granted as necessary for the board
to adopt an amendment or modification of the rule.
Secure Prescription Transport and
        Loading Process
Prescriptions filled and verified by
          Baylor Pharmacist –
current policies and procedures followed
Prescription ScriptLink® Process
Inventory Reconciliation –
Receipt printed from ScriptCenter compared to activity report
by pharmacist
Final Verification Check–
Activity report verifies prescriptions were loaded
Prescription Pickup Process
Pharmacist Releases Prescriptions

                                    28
1   TITLE 22           EXAMINING BOARDS
 2   PART 15            TEXAS STATE BOARD OF PHARMACY
 3   CHAPTER 291        PHARMACIES
 4   SUBCHAPTER         B COMMUNITY PHARMACY (CLASS A)
 5
 6   §291.33 Operational Standards
 7
 8
 9                                                   XXX
10
11   (i) Automated devices and systems.
12
13                                                   XXX
14
15    (4) Automated storage and distribution device. A pharmacy may use an automated storage
16   and distribution device to deliver a previously verified prescription to a patient or patient's agent
17   when the pharmacy is open or when the pharmacy is closed as specified in subsection
18   (b)(3)(B)(iii) of this section, provided:
19
20     (A) the device is used to deliver refills of prescription drug orders and shall not be used to
21   deliver new prescriptions as defined by §291.31(29) of this title (relating to Definitions);
22
23     (B) the automated storage and distribution device may not be used to deliver a controlled
24   substance;
25
26     (C) drugs stored in the automated storage and distribution device are stored at proper
27   temperatures;
28
29     (D) the patient or patient's agent is given the option to use the system;
30
31      (E) the patient or patient's agent has access to a pharmacist for questions regarding the
32   prescription at the pharmacy where the automated storage and distribution device is located, by
33   a telephone available at the pharmacy that connects directly to another pharmacy, or by a
34   telephone available at the pharmacy and a posted telephone number to reach another
35   pharmacy;
36
37     (F) the pharmacist-in-charge is responsible for the supervision of the operation of the system;
38
39     (G) the automated storage and distribution device has been tested by the pharmacy and
40   found to dispense prescriptions accurately. The pharmacy shall make the results of such testing
41   available to the board upon request;
42
43     (H) the automated storage and distribution device may be loaded with previously verified
44   prescriptions only by a pharmacist or by pharmacy technicians or pharmacy technician trainees
45   under the direction and direct supervision of a pharmacist;
46
47      (I) the pharmacy will make the automated storage and distribution device available for
48   inspection by the board;
49
50     (J) the automated storage and distribution device is located within the pharmacy building
51   whereby pharmacy staff has access to the device from within the prescription department and

     April 12, 2016                                                                                Page 1
52   patients have access to the device from outside the prescription department. The device may
 53   not be located on an outside wall of the pharmacy and may not be accessible from a drive-thru;
 54
 55     (K) the automated storage and distribution device is secure from access and removal of
 56   prescription drug orders by unauthorized individuals;
 57
 58     (L) the automated storage and distribution device has adequate security system to prevent
 59   unauthorized access and to maintain patient confidentiality; and
 60
 61      (M) the automated storage and distribution device records a digital image of the individual
 62   accessing the device to pick-up a prescription and such record is maintained by the pharmacy
 63   for two years.
 64
 65
 66   SUBCHAPTER G SERVICES PROVIDED BY PHARMACIES
 67
 68   §291.121 Remote Pharmacy Services
 69
 70   (a) Remote pharmacy services using automated pharmacy systems.
 71
 72    (1) Purpose. The purpose of this section is to provide standards for the provision of pharmacy
 73   services by a Class A or Class C pharmacy in a facility that is not at the same location as the
 74   Class A or Class C pharmacy through an automated pharmacy system as outlined in §562.109
 75   of the Texas Pharmacy Act.
 76
 77    (2) Definitions. The following words and terms, when used in this section, shall have the
 78   following meanings, unless the context clearly indicates otherwise. All other words and terms
 79   shall have the meanings defined in the Act.
 80
 81     (A) Automated pharmacy system--A mechanical system that dispenses prescription drugs
 82   and maintains related transaction information.
 83
 84      (B) Remote site--A facility not located at the same location as a Class A or Class C
 85   pharmacy, at which remote pharmacy services are provided using an automated pharmacy
 86   dispensing system.
 87
 88     (C) Prepackaging--The act of repackaging and relabeling quantities of drug products from a
 89   manufacturer's original commercial container, or quantities of unit dosed drugs, into another
 90   cartridge or container for dispensing by a pharmacist using an automated pharmacy system.
 91
 92     (D) Provider pharmacy--The community pharmacy (Class A) or the institutional pharmacy
 93   (Class C) providing remote pharmacy services.
 94
 95      (E) Remote pharmacy service--The provision of pharmacy services, including the storage and
 96   dispensing of prescription drugs, in remote sites.
 97
 98     (F) Unit dose--An amount of a drug packaged in a dosage form ready for administration to a
 99   particular patient, by the prescribed route at the prescribed time, and properly labeled with
100   name, strength, and expiration date of the drug.
101
102    (3) General requirements.

      April 12, 2016                                                                           Page 2
103
104     (A) A provider pharmacy may provide remote pharmacy services using an automated
105   pharmacy system to a jail or prison operated by or for the State of Texas, a jail or prison
106   operated by local government or a healthcare facility regulated under Chapter 142, 242, 247, or
107   252, Health and Safety Code, provided drugs are administered by a licensed healthcare
108   professional working in the jail, prison, or healthcare facility.
109
110     (B) A provider pharmacy may only provide remote pharmacy services using an automated
111   pharmacy system to inpatients of the remote site.
112
113      (C) A provider pharmacy may provide remote pharmacy services at more than one remote
114   site.
115
116     (D) Before providing remote pharmacy services, the automated pharmacy system at the
117   remote site must be tested by the provider pharmacy and found to dispense accurately. The
118   provider pharmacy shall make the results of such testing available to the board upon request.
119
120      (E) A provider pharmacy which is licensed as an institutional (Class C) pharmacy is required
121   to comply with the provisions of §§291.31 - 291.34 of this title (relating to Definitions, Personnel,
122   Operational Standards, and Records for Class A (Community) Pharmacies) and this section.
123
124     (F) The pharmacist-in-charge of the provider pharmacy is responsible for all pharmacy
125   operations involving the automated pharmacy system located at the remote site including
126   supervision of the automated pharmacy system and compliance with this section.
127
128      (G) A pharmacist from the provider pharmacy shall be accessible at all times to respond to
129   patient's or other health professionals' questions and needs pertaining to drugs dispensed
130   through the use of the automated pharmacy system. Such access may be through a 24 hour
131   pager service or telephone which is answered 24 hours a day.
132
133    (4) Operational standards.
134
135     (A) Application for permission to provide pharmacy services using an automated pharmacy
136   system.
137
138        (i) A Class A or Class C Pharmacy shall make application to the board to provide remote
139   pharmacy services using an automated pharmacy system. The application shall contain an
140   affidavit with the notarized signatures of the pharmacist-in-charge, and the medical director or
141   the person responsible for the on-site operation of the facility (e.g., administrator, chief operating
142   officer, owner, chief executive officer), and include the following:
143
144        (I) the name, address, and license number of the provider pharmacy;
145
146        (II) name and address of the facility where the remote pharmacy services will be provided;
147
148         (III) a statement indicating that the provider pharmacy and the facility have entered into a
149   written contract or agreement which outlines the services to be provided and the responsibilities
150   and accountabilities of each party in fulfilling the terms of the contract or agreement in
151   compliance with federal and state laws and regulations; and
152

      April 12, 2016                                                                                Page 3
153       (IV) documentation that the automated pharmacy system is located where medications are
154   administered by license healthcare professionals and is:
155
156         (-a-) a facility regulated under Chapter 142, 242, 247, or 252, Health and Safety Code; or
157
158         (-b-) a jail or prison, operated by the State of Texas or local government.
159
160        (ii) Such application shall be resubmitted every two years in conjunction with the application
161   for renewal of the provider pharmacy's license. The renewal petition shall contain the
162   documentation required in clause (i) of this subparagraph except the notarized signature of the
163   medical director or the person responsible for the on-site operation of the facility (e.g.,
164   administrator, chief operating officer, owner, chief executive officer) is not required.
165
166      (iii) Upon approval of the application, the provider pharmacy will be sent a certificate which
167   must be displayed at the remote site.
168
169     (B) Notification requirements.
170
171       (i) A provider pharmacy shall notify the board in writing within ten days of a change of
172   location, discontinuance of service, or closure of:
173
174        (I) a remote site where an automated pharmacy system is operated by the pharmacy; or
175
176        (II) a remote pharmacy service at a remote site.
177
178      (ii) A provider pharmacy shall comply with appropriate federal and state controlled
179   substance registrations for each remote site if controlled substances are maintained within an
180   automated pharmacy system at the facility.
181
182     (C) Environment/Security.
183
184       (i) A provider pharmacy shall only store drugs at a remote site within an automated
185   pharmacy system which is locked by key, combination or other mechanical or electronic means
186   so as to prohibit access by unauthorized personnel.
187
188       (ii) An automated pharmacy system shall be under the continuous supervision of a provider
189   pharmacy pharmacist. To qualify as continuous supervision, the pharmacist is not required to be
190   physically present at the site of the automated pharmacy system if the system is supervised
191   electronically by a pharmacist.
192
193      (iii) Automated pharmacy systems shall have adequate security and procedures to:
194
195        (I) comply with federal and state laws and regulations; and
196
197        (II) maintain patient confidentiality.
198
199      (iv) Access to the automated pharmacy system shall be limited to pharmacists or personnel
200   who:
201
202        (I) are designated in writing by the pharmacist-in-charge; and
203

      April 12, 2016                                                                                 Page 4
204       (II) have completed documented training concerning their duties associated with the
205   automated pharmacy system.
206
207      (v) Drugs shall be stored in compliance with the provisions of §291.15 of this title (relating to
208   Storage of Drugs) and §291.33(f)(2) of this title including the requirements for temperature and
209   handling of outdated drugs.
210
211     (D) Prescription dispensing and delivery.
212
213       (i) Drugs shall only be dispensed at a remote site through an automated pharmacy system
214   after receipt of an original prescription drug order by a pharmacist at the provider pharmacy in a
215   manner authorized by §291.34(b) of this title.
216
217      (ii) A pharmacist at the provider pharmacy shall control all operations of the automated
218   pharmacy system and approve the release of the initial dose of a prescription drug order.
219   Subsequent doses from an approved prescription drug order may be removed from the
220   automated medication system after this initial approval. Any change made in the prescription
221   drug order shall require a new approval by a pharmacist to release the drug.
222
223       (iii) A pharmacist at the provider pharmacy shall conduct a drug regimen review as specified
224   in §291.33(c) of this title prior to releasing a prescription drug order to the automated pharmacy
225   system.
226
227      (iv) Drugs dispensed by the provider pharmacy through an automated pharmacy system
228   shall comply with the labeling or labeling alternatives specified in §291.33(c) of this title.
229
230       (v) An automated pharmacy system used to meet the emergency medication needs for
231   residents of a remote site must comply with the requirements for emergency medication kits in
232   subsection (b) of this section.
233
234     (E) Drugs.
235
236      (i) Drugs for use in an automated pharmacy system shall be packaged in the original
237   manufacturer's container or be prepackaged in the provider pharmacy and labeled in
238   compliance with the board's prepackaging requirements for the class of pharmacy.
239
240      (ii) Drugs dispensed from the automated pharmacy system may be returned to the
241   pharmacy for reuse provided the drugs are in sealed, tamper evident packaging which has not
242   been opened.
243
244     (F) Stocking an automated pharmacy system.
245
246      (i) Stocking of drugs in an automated pharmacy system shall be completed by a pharmacist,
247   pharmacy technician, or pharmacy technician trainee under the direct supervision of a
248   pharmacist, except as provided in clause (ii) of this subparagraph.
249
250       (ii) If the automated pharmacy system uses removable cartridges or containers to hold
251   drugs, the prepackaging of the cartridges or containers shall occur at the provider pharmacy
252   unless provided by an FDA approved repackager. The prepackaged cartridges or containers
253   may be sent to the remote site to be loaded into the machine by personnel designated by the
254   pharmacist-in-charge provided:

      April 12, 2016                                                                               Page 5
255
256        (I) a pharmacist verifies the cartridge or container has been properly filled and labeled;
257
258       (II) the individual cartridges or containers are transported to the remote site in a secure,
259   tamper-evident container; and
260
261       (III) the automated pharmacy system uses bar-coding, microchip, or other technologies to
262   ensure that the containers are accurately loaded in the automated pharmacy system.
263
264      (iii) All drugs to be stocked in the automated pharmacy system shall be delivered to the
265   remote site by the provider pharmacy.
266
267     (G) Quality assurance program. A pharmacy that provides pharmacy services through an
268   automated pharmacy system at a remote site shall operate according to a written program for
269   quality assurance of the automated pharmacy system which:
270
271      (i) requires continuous supervision of the automated pharmacy system; and
272
273      (ii) establishes mechanisms and procedures to routinely test the accuracy of the automated
274   pharmacy system at a minimum of every six months and whenever any upgrade or change is
275   made to the system and documents each such activity.
276
277     (H) Policies and procedures of operation.
278
279       (i) A pharmacy that provides pharmacy services through an automated pharmacy system at
280   a remote site shall operate according to written policies and procedures. The policy and
281   procedure manual shall include, but not be limited to, the following:
282
283        (I) a current list of the name and address of the pharmacist-in-charge and personnel
284   designated by the pharmacist-in-charge to have access to the drugs stored in the automated
285   pharmacy system;
286
287        (II) duties which may only be performed by a pharmacist;
288
289           (III) a copy of the portion of the written contract or agreement between the pharmacy and
290   the facility which outlines the services to be provided and the responsibilities and
291   accountabilities of each party relating to the operation of the automated pharmacy system in
292   fulfilling the terms of the contract in compliance with federal and state laws and regulations;
293
294        (IV) date of last review/revision of the policy and procedure manual; and
295
296        (V) policies and procedures for:
297
298         (-a-) security;
299
300         (-b-) operation of the automated pharmacy system;
301
302         (-c-) preventative maintenance of the automated pharmacy system;
303
304         (-d-) sanitation;
305

      April 12, 2016                                                                              Page 6
306         (-e-) storage of drugs;
307
308         (-f-) dispensing;
309
310         (-g-) supervision;
311
312         (-h-) drug procurement;
313
314         (-i-) receiving of drugs;
315
316         (-j-) delivery of drugs; and
317
318         (-k-) recordkeeping.
319
320       (ii) A pharmacy that provides pharmacy services through an automated pharmacy system at
321   a remote site shall, at least annually, review its written policies and procedures, revise them if
322   necessary, and document the review.
323
324       (iii) A pharmacy providing remote pharmacy services using an automated pharmacy system
325   shall maintain a written plan for recovery from an event which interrupts the ability of the
326   automated pharmacy system to dispense prescription drugs. The written plan for recovery shall
327   include:
328
329      (I) planning and preparation for maintaining pharmacy services when an automated
330   pharmacy system is experiencing downtime;
331
332       (II) procedures for response when an automated pharmacy system is experiencing
333   downtime; and
334
335        (III) procedures for the maintenance and testing of the written plan for recovery.
336
337    (5) Records.
338
339     (A) Maintenance of records.
340
341      (i) Every record required under this section must be:
342
343        (I) kept by the provider pharmacy and be available, for at least two years for inspecting and
344   copying by the board or its representative and to other authorized local, state, or federal law
345   enforcement agencies; and
346
347         (II) supplied by the provider pharmacy within 72 hours, if requested by an authorized agent
348   of the Texas State Board of Pharmacy. If the pharmacy maintains the records in an electronic
349   format, the requested records must be provided in an electronic format if specifically requested
350   by the board or its representative. Failure to provide the records set out in this section, either on
351   site or within 72 hours, constitutes prima facie evidence of failure to keep and maintain records
352   in violation of the Act.
353
354       (ii) The provider pharmacy shall maintain original prescription drug orders for drugs
355   dispensed from an automated pharmacy system in compliance with §291.34(b) of this title.
356

      April 12, 2016                                                                                Page 7
357      (iii) if prescription drug records are maintained in a data processing system, the system shall
358   have a workable (electronic) data retention system which can produce a separate audit trail of
359   drug usage by the provider pharmacy and each remote site for the preceding two years as
360   specified in §291.34(e) of this title.
361
362       (B) Prescriptions. Prescription drug orders shall meet the requirements of §291.34(b) of this
363   title.
364
365    (C) Records of dispensing. Dispensing records for a prescription drug order shall be
366   maintained by the provider pharmacy in the manner required by §291.34(d) or (e) of this title.
367
368     (D) Transaction information.
369
370      (i) The automated pharmacy system shall electronically record all transactions involving
371   drugs stored in, removed, or dispensed from the system.
372
373      (ii) Records of dispensing from an automated pharmacy system for a patient shall be
374   maintained by the providing pharmacy and include the:
375
376        (I) identity of the system accessed;
377
378        (II) identification of the individual accessing the system;
379
380        (III) date of transaction;
381
382        (IV) name, strength, dosage form, and quantity of drug accessed; and
383
384        (V) name of the patient for whom the drug was accessed.
385
386      (iii) Records of stocking or removal from an automated pharmacy system shall be
387   maintained by the pharmacy and include the:
388
389        (I) date;
390
391        (II) name, strength, dosage form, and quantity of drug stocked or removed;
392
393        (III) name, initials, or identification code of the person stocking or removing drugs from the
394   system;
395
396        (IV) name, initials, or identification code of the pharmacist who checks and verifies that the
397   system has been accurately filled;
398
399     (E) Patient medication records. Patient medication records shall be created and maintained
400   by the provider pharmacy in the manner required by §291.34(c) of this title.
401
402     (F) Inventory.
403
404      (i) A provider pharmacy shall:
405
406        (I) keep a record of all drugs sent to and returned from a remote site separate from the
407   records of the provider pharmacy and from any other remote site's records; and

      April 12, 2016                                                                              Page 8
408
409        (II) keep a perpetual inventory of controlled substances and other drugs required to be
410   inventoried under §291.17 of this title (relating to Inventory Requirements for All Classes of
411   Pharmacies) that are received and dispensed or distributed from each remote site.
412
413      (ii) As specified in §291.17 of this title, a provider pharmacy shall conduct an inventory at
414   each remote site. The following is applicable to this inventory.
415
416       (I) The inventory of each remote site and the provider pharmacy shall be taken on the
417   same day.
418
419       (II) The inventory of each remote site shall be included with, but listed separately from, the
420   drugs of other remote sites and separately from the drugs of the provider pharmacy.
421
422
423
424   §291.129 Satellite Pharmacy
425
426   (a) Purpose. The purpose of this section is to create a new class of pharmacy for the provision
427   of pharmacy services by a Class A or Class C pharmacy in a location that is not at the same
428   location as a Class A or Class C pharmacy through a satellite pharmacy and to provide
429   standards for the operation of this class of pharmacy established under §560.053 of the Texas
430   Pharmacy Act.
431
432   (b) Definitions. The following words and terms, when used in the section, shall have the
433   following meanings, unless the context clearly indicates otherwise. All other words and terms
434   shall have the meanings defined in the Act or §291.31 of this title.
435
436    (1) Provider pharmacy--The Class A or Class C pharmacy providing satellite pharmacy
437   services.
438
439    (2) Satellite pharmacy--A facility not located at the same location as a Class A or Class C
440   pharmacy at which satellite pharmacy services are provided.
441
442    (3) Satellite pharmacy services--The provision of pharmacy services, including the storage and
443   delivery of prescription drugs, in an alternate location.
444
445   (c) General requirements.
446
447    (1) A Class A or Class C provider pharmacy may establish a satellite pharmacy in a location
448   that is not at the same location as a Class A or Class C pharmacy.
449
450    (2) The pharmacist-in-charge of the provider pharmacy is responsible for all pharmacy
451   operations involving the satellite pharmacy including supervision of satellite pharmacy personnel
452   and compliance with this section.
453
454    (3) A satellite pharmacy may not store bulk drugs and may only store prescription medications
455   that have been previously verified and dispensed by the provider pharmacy.
456
457    (4) A Class C pharmacy that is a provider pharmacy dispensing outpatient prescriptions for a
458   satellite pharmacy shall comply with the provisions of §§291.31 - 291.34 of this title (relating to

      April 12, 2016                                                                               Page 9
459   Definitions, Personnel, Operational Standards, and Records for Class A (Community)
460   pharmacies) and this section.
461
462    (5) The provider pharmacy and the satellite pharmacy must have:
463
464     (A) the same owner; and
465
466     (B) share a common electronic file or have appropriate technology to allow access to
467   sufficient information necessary or required to process a non-dispensing function.
468
469   (d) Personnel.
470
471    (1) All individuals working at the satellite pharmacy shall be employees of the provider
472   pharmacy and must report their employment to the board as such.
473
474    (2) A satellite pharmacy shall have sufficient pharmacists on duty to operate the satellite
475   pharmacy competently, safely, and adequately to meet the needs of the patients of the
476   pharmacy.
477
478     (3) Pharmacists are solely responsible for the direct supervision of pharmacy technicians and
479   pharmacy technician trainees and for designating and delegating duties, other than those listed
480   in paragraph (7) of this subsection, to pharmacy technicians and pharmacy technician trainees.
481   Each pharmacist:
482
483      (A) shall verify the accuracy of all acts, tasks, and functions performed by pharmacy
484   technicians and pharmacy technician trainees; and
485
486     (B) shall be responsible for any delegated act performed by pharmacy technicians and
487   pharmacy technician trainees under his or her supervision.
488
489    (4) A pharmacist shall be physically present to directly supervise a pharmacy technician or
490   pharmacy technician trainee who is entering prescription data into the data processing system.
491   Each prescription entered into the data processing system shall be verified at the time of data
492   entry.
493
494     (5) All pharmacists while on duty, shall be responsible for complying with all state and federal
495   laws or rules governing the practice of pharmacy.
496
497    (6) A pharmacist shall ensure that the drug is dispensed and delivered safely and accurately
498   as prescribed. A pharmacist shall ensure the safety and accuracy of the portion of the process
499   the pharmacist is performing.
500
501    (7) Duties, in a satellite pharmacy, that may only be performed by a pharmacist are as follows:
502
503    (A) receiving oral prescription drug orders and reducing these orders to writing, either
504   manually or electronically;
505
506     (B) interpreting or clarifying prescription drug orders;
507

      April 12, 2016                                                                              Page 10
508      (C) communicating to the patient or patient's agent information about the prescription drug or
509   device which in the exercise of the pharmacist's professional judgment, the pharmacist deems
510   significant, as specified in §291.33(c) of this title;
511
512     (D) communicating to the patient or the patient's agent on his or her request information
513   concerning any prescription drugs dispensed to the patient by the pharmacy;
514
515    (E) assuring that a reasonable effort is made to obtain, record, and maintain patient
516   medication records;
517
518     (F) interpreting patient medication records and performing drug regimen reviews; and
519
520     (G) performing a specific act of drug therapy management for a patient delegated to a
521   pharmacist by a written protocol from a physician licensed in this state in compliance with the
522   Medical Practice Act.
523
524     (8) Pharmacy technicians and pharmacy technician trainees may not perform any of the duties
525   listed in paragraph (7) of this subsection. However, a pharmacist may delegate to pharmacy
526   technicians and pharmacy technician trainees any nonjudgmental technical duty associated with
527   the preparation and distribution of prescription drugs provided:
528
529     (A) a pharmacist verifies the accuracy of all acts, tasks, and functions performed by
530   pharmacy technicians and pharmacy technician trainees; and
531
532      (B) pharmacy technicians and pharmacy technician trainees are under the direct supervision
533   of and responsible to a pharmacist.
534
535    (9) Pharmacy technicians and pharmacy technician trainees, in a satellite pharmacy, may
536   perform only nonjudgmental technical duties associated with the preparation and distribution of
537   prescription drugs as follows:
538
539     (A) initiating and receiving refill authorization requests;
540
541     (B) entering prescription data into a data processing system; and
542
543     (C) reconstituting medications.
544
545    (10) In a satellite pharmacy, the ratio of pharmacists to pharmacy technicians/pharmacy
546   technician trainees may be 1:3, provided at least one of the three is a pharmacy technician and
547   not a pharmacy technician trainee.
548
549    (11) All satellite pharmacy personnel shall wear identification tags or badges that bears the
550   person's name and identifies him or her as a pharmacist, pharmacist intern, pharmacy
551   technician, or pharmacy technician trainee.
552
553   (e) Operational requirements.
554
555    (1) Application for permission to provide satellite pharmacy services.
556
557     (A) A Class A or Class C pharmacy shall make application to the board to provide satellite
558   pharmacy services. The application shall contain an affidavit with the notarized signatures of the

      April 12, 2016                                                                            Page 11
559   pharmacist-in-charge and the person responsible for the on-site operation of the facility where
560   the satellite pharmacy will be located and include the following:
561
562      (i) the name, address, and license number of the provider pharmacy;
563
564      (ii) the name and address of the facility where the satellite pharmacy will be located;
565
566      (iii) anticipated date of opening and hours of operation; and
567
568      (iv) copy of the lease agreement or if the location of the satellite pharmacy is owned by the
569   applicant, a notarized statement certifying such location ownership.
570
571      (B) Such application shall be resubmitted every two years in conjunction with the application
572   for renewal of the provider pharmacy's license. The renewal petition shall contain the
573   documentation required in subparagraph (A) of this paragraph except the notarized signature of
574   the person responsible for the on-site operation of the facility where the satellite pharmacy will
575   be located.
576
577    (C) Upon approval of the application, the provider pharmacy will be sent a certificate which
578   must be displayed at the satellite pharmacy.
579
580    (2) Notification requirements.
581
582      (A) A provider pharmacy shall notify the board in writing within ten days of a change of
583   location, discontinuance of service, or closure of a satellite pharmacy that is operated by the
584   pharmacy.
585
586     (B) A provider pharmacy shall comply with appropriate federal and state controlled substance
587   registrations for each satellite pharmacy if controlled substances are maintained at the satellite
588   pharmacy.
589
590    (3) Environment.
591
592     (A) The satellite pharmacy shall be arranged in an orderly fashion and kept clean. All required
593   equipment shall be clean and in good operating condition.
594
595     (B) A satellite pharmacy shall contain an area which is suitable for confidential patient
596   counseling.
597
598      (i) Such counseling area shall:
599
600        (I) be easily accessible to both patient and pharmacists and not allow patient access to
601   prescription drugs;
602
603      (II) be designed to maintain the confidentiality and privacy of the pharmacist/patient
604   communication.
605
606       (ii) In determining whether the area is suitable for confidential patient counseling and
607   designed to maintain the confidentiality and privacy of the pharmacist/patient communication,
608   the board may consider factors such as the following:
609

      April 12, 2016                                                                               Page 12
610        (I) the proximity of the counseling area to the check-out or cash register area;
611
612        (II) the volume of pedestrian traffic in and around the counseling area;
613
614        (III) the presence of walls or other barriers between the counseling area and other areas of
615   the pharmacy; and
616
617        (IV) any evidence of confidential information being overheard by persons other than the
618   patient or patient's agent or the pharmacist or agents of the pharmacist.
619
620     (C) The satellite pharmacy shall be properly lighted and ventilated.
621
622      (D) The temperature of the satellite pharmacy shall be maintained within a range compatible
623   with the proper storage of drugs in compliance with the provisions of §291.15 of this title
624   (relating to storage of drugs). The temperature of the refrigerator shall be maintained within a
625   range compatible with the proper storage of drugs requiring refrigeration.
626
627      (E) Animals, including birds and reptiles, shall not be kept within the pharmacy and in
628   immediately adjacent areas under the control of the pharmacy. This provision does not apply to
629   fish in aquariums, guide dogs accompanying disabled persons, or animals for sale to the
630   general public in a separate area that is inspected by local health jurisdictions.
631
632    (4) Security.
633
634     (A) A satellite pharmacy shall be under the continuous, physically present supervision of a
635   pharmacist at all times the satellite pharmacy is open to provide pharmacy services.
636
637     (B) The satellite pharmacy shall be enclosed by walls, partitions or other means of floor-to-
638   ceiling enclosure. In addition, to the security requirements outlined in §291.33(b)(2) of this title,
639   satellite pharmacies shall have adequate security and procedures to
640
641       (i) prohibit unauthorized access;
642
643       (ii) comply with federal and state regulations; and
644
645       (iii) maintain patient confidentiality.
646
647      (C) Access to the satellite pharmacy shall be limited to pharmacists, pharmacy technicians,
648   and pharmacy technician trainees employed by the provider pharmacy and who are designated
649   in writing by the pharmacist-in-charge.
650
651     (D) The provider pharmacy shall have procedures that specify that prescriptions may only be
652   delivered to the satellite pharmacy by the provider pharmacy and shall:
653
654       (i) be delivered in a sealed container with a list of the prescriptions delivered;
655
656       (ii) signed for on receipt by the pharmacist at the satellite pharmacy;
657
658      (iii) be checked by personnel designated by the pharmacist-in-charge to verify that the
659   prescriptions sent by the provider pharmacy were actually received. The designated person who

      April 12, 2016                                                                               Page 13
660   checks the order shall document the verification by signing and dating the list of prescriptions
661   delivered.
662
663    (5) Prescription dispensing and delivery. A satellite pharmacy shall comply with the
664   requirements outlines in §291.33(c) of this title with regard to prescription dispensing and
665   delivery.
666
667    (6) Equipment and supplies. A satellite pharmacy shall have the following equipment and
668   supplies:
669
670        (A) typewriter or comparable equipment;
671
672        (B) refrigerator, if storing drugs requiring refrigeration;
673
674        (C) metric-apothecary weight and measure conversion charts.
675
676    (7) Library. A reference library shall be maintained by the satellite pharmacy that includes the
677   following in hard-copy or electronic format:
678
679        (A) current copies of the following:
680
681         (i) Texas Pharmacy Act and rules;
682
683         (ii) Texas Dangerous Drug Act and rules;
684
685         (iii) Texas Controlled Substances Act and rules; and
686
687      (iv) Federal Controlled Substances Act and rules (or official publication describing the
688   requirements of the Federal Controlled Substances Act and rules);
689
690        (B) at least one current or updated reference from each of the following categories:
691
692         (i) patient information:
693
694          (I) United States Pharmacopeia Dispensing Information, Volume II (Advice to the Patient);
695   or
696
697          (II) a reference text or information leaflets which provide patient information;
698
699       (ii) drug interactions: a reference text on drug interactions, such as Drug Interaction Facts. A
700   separate reference is not required if other references maintained by the pharmacy contain drug
701   interaction information including information needed to determine severity or significance of the
702   interaction and appropriate recommendations or actions to be taken;
703
704         (iii) a general information reference text, such as:
705
706          (I) Facts and Comparisons with current supplements;
707
708        (II) United States Pharmacopeia Dispensing Information Volume I (Drug Information for the
709   Healthcare Provider);
710

      April 12, 2016                                                                              Page 14
711        (III) Clinical Pharmacology;
712
713        (IV) American Hospital Formulary Service with current supplements; or
714
715        (V) Remington's Pharmaceutical Sciences; and
716
717     (C) basic antidote information and the telephone number of the nearest Regional Poison
718   Control Center.

      April 12, 2016                                                                       Page 15