PROSPECTUS 2020 - Kurukshetra University, Kurukshetra
Page content transcription
If your browser does not render page correctly, please read the page content below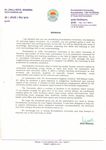 HBI-20

                PROSPECTUS
                   2020

        KURUKSHETRA UNIVERSITY KURUKSHETRA
                    (Established by the State Legislature Act XII of 1956)
                      (Category-I University, 'A+' Grade NAAC Accredited)

                                    Website: www.kuk.ac.in
                             Admission Portal: https://kukadmissions.in

Helpline No. : 01744-238169 & Mob. No. +918742854777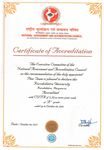 VISION
Be globally acknowledged as a distinguished centre of
academic excellence.

                      MISSION
To prepare a class of proficient scholars and
professionals with ingrained human values and
commitment to expand the frontiers of knowledge for
the advancement of society.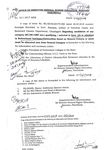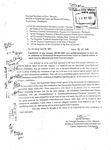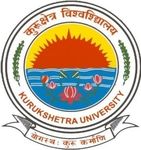 CONTENTS

             Title                                                                          Page No.
             Statutory Officers                                                                1
             Introduction                                                                      2
             Abbreviations                                                                    11
Chapter-1    Important Dates, Admission Schedule and Schedule of Dates With or                12
             Without Late Fees.
Chapter-2    Distribution & Reservation of Seats, Guidelines for Reservation                  14
Chapter-3    Courses Offered and Eligibility for Admission                                    18
Chapter-4    Department-wise Seat Matrix                                                      34
Chapter-5    Fees/Funds for the Courses                                                       44
Chapter-6    Selection Procedure                                                              46
Chapter-7    Procedure to Apply                                                               48
Chapter-8    Important Instructions                                                           50
Chapter-9    Admission Rules & Procedure for International Students                           52
Chapter-10   Code of Conduct for Students                                                     55
Chapter-11   Rules for Adjustment/Refund of Fee                                               57
Chapter-12   Procedure for Depositing Fee/Dues, Benefit of Fee for SC Students and            58
             Children of Leprosy Affected Persons (LAPs), Membership Fee for
             Population Education Club, Attendance and Tuition Fee Concession
Chapter-13   Hostel Admission Procedure                                                       60
Chapter-14   Scholarships/Stipends                                                            61
Chapter-15   Curbing the Menace of Ragging and Instructions                                   62
Appendix A   Guidelines for Bonafide Residents of Haryana                                     66
Appendix B   List of SC in Haryana                                                            68
Appendix C   List of BC in Haryana                                                            69
Annexures-   Proformas for Character, SC, BC, EWSs, Differently Abled, DFF, Deceased          71
I to XII     or Disabled or Discharged Military/ Paramilitary Personnel, Ex-servicemen or
             Ex-personnel of Para-Military Forces, Ex-employees of Indian Defence
             Services/Paramilitary Forces Certificates, Self Declaration by the Student,
             Self Declaration by Parent/Guardian, Affidavit by the Parent of Single Girl
             Child, Application for Adjustment of Dues/Fees, Application for Withdrawal
             of Admission and Refund of Fee, Letter of the State Government and
             Proforma for Group Personal Insurance of Students.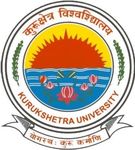 STATUTORY OFFICERS
                                   Hon'ble Chancellor
                                Shri Satyadeo Narain Arya
                                   Governor, Haryana

                                                                      STD Code:
                                                                          01744
Vice-Chancellor                         Dr. Nita Khanna                  238039
                                        M.Sc., Ph.D.

Registrar                               Dr. Bhagwan Singh Chaudhary      238026
                                        M. Tech., Ph.D.

Dean Academic Affairs                   Prof. Manjula Chaudhary          238045
                                        M.B.A., Ph.D.

Dean Students' Welfare                  Prof. Anil Vashisth              238096
                                        M.Sc., Ph.D.

Proctor                                 Prof. Ramesh Bhardwaj            239617
                                        M.A., Ph. D.

Dean of Colleges                        -                                238347

Dean, Research & Development            Prof. Anil Vohra                 238561
                                        M.Sc., Ph. D.

Chief Warden (Boys Hostels)             Prof. R.K. Deswal                238711
                                        M.A.(SW), Ph. D.

Chief Warden (Girls Hostels)            Prof. Manjusha Sharma            238278
                                        M.A., Ph.D.

Librarian                               Dr. Manoj K Joshi                238367
                                        M.Lib., Ph. D.

Controller of Examinations-I            Dr. Hukam Singh                  238377
                                        M.Phil., Ph. D.
Controller of Examinations-II           Dr. Ankeshwer Prakash            238189
                                        M.Com., Ph.D.

                                            1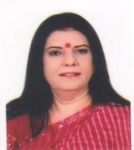 KURUKSHETRA UNIVERSITY
Introduction
         Kurukshetra University is a premier institution of higher learning in India. Established in 1956 as a
Sanskrit University, presently it offers education and research programmes in diverse areas of science,
business studies, social sciences, performing arts and sports. Located on the southern bank of famed Brahma
Sarovar, the University has a sprawling campus spread over 473 acres.
         By virtue of its commitment to excellence in teaching and research, the University has been awarded
'A ' Grade by NAAC. Retaining its position among the top ranking institutions of the country, the University
   +

has been placed at 8th position among the State Universities in the Category-I by the Ministry of Human
Resource Development and has been awarded academic autonomy. To give boost to the development of
academic infrastructure, the University has been awarded a special grant of Rs.100 crores by MHRD. These
developments will surely pave the way for garnering the academic and research output and upgrading
infrastructure.
         Kurukshetra University imparts the values of Yogastha Kuru Karmani, enshrined in Bhagwadgita,
which embodies performing activities while steadfasting in Yoga. Those passing out of the precincts of the
University imbibe the social, moral and ethical values. The University equips its students with skills, insights,
attitudes and practical experiences make them discerning citizens.
          The University's programs combine the enduring value of a liberal arts education with the skills and
experience offered by professional departments. The University offers about 170 courses on the campus in 49
Departments/Institutes through a highly qualified faculty. The University also has 278 affiliated colleges and
institutes.
         The campus of the University has often been rated as one of the most beautiful campuses in India. It
resembles a large, self-contained village with lecture theatres, smart class rooms, Wi-Fi campus, libraries,
laboratories, on campus hostels, accommodation, cafeterias, canteens, markets, swimming pool, gymnasia,
banks, ATMs, post office and world-class sports facilities. The campus provides complete tranquility desired
by a learner.
         In its commitment to facilitating the experiences of the student, the University has opened online
platforms for payment of fees. The University has taken a huge leap in digitalizing various processes relating
to admissions and governance to maintain transparency.
Striving for Excellence
         The Kurukshetra University is widely recognized for its commitment towards imparting quality
education and excellent research. The University has also proved its excellence in sports at National level and
presence at International level. The University has been accredited with A+ grade by NAAC after assessing its
progress towards academic excellence in the form of Curricular Aspects; Teaching-Learning and Evaluation;
Research, Consultancy and Extension; Infrastructure and Learning Resources; Students' Support and
Progression; Governance, Leadership and Management; Innovations and Best Practices.
The University is one of the 25 Universities of the country graded as Category-I University by UGC and one
of the 10 State Universities of India selected by MHRD for funding under RUSA worth Rs.100 crore. Under
this scheme 5 Research Centres i.e., (i) Centre for Advance Material Research (CAMR); (ii) Centre for IT and
Automation; (iii) Centre for Applied Biology in Environment Sciences (CABES); (iv) Centre for Advance
Research in Earthquake Studies (CARES) and (v) Centre of Excellence for Research on the Saraswati River
(CERSR) and six Training Centre i.e., (i) Incubation Centre; (ii) Centre for Skill Development (iii) Centre for
Entrepreneurship; (iv) Corporate Resource Centre; (v) Centre for Continuing Education and (vi) Centre for
Sports have been created with a vision to promote Research, Innovation, Entrepreneurship and Employability.
Internal Quality Assurance Cell (IQAC)
         The Internal Quality Assurance Cell (IQAC) of the University works towards the realisation of the
goals of quality enhancement and maintenance. It continuously strives to develop a system for conscious,
consistent and catalytic action to improve the academic and administrative performance of the Institution. The
aim is to channelize all efforts and measures of the University towards promoting 'Quality Culture' leading to
holistic academic excellence. This is achieved through involvement of students, parents, teachers,
administrative staff and other stakeholders. Students and their parents are encouraged to send in their
suggestions/ feedback to the Coordinator, IQAC on any quality related issues.

                                                       2
University Library
         The JLN Library established on 11th January, 1957, is located at a central place in the middle of
various Departments and Institutes of the Kurukshetra University. The Library has a total plinth area of
1,14,205 sq. feet besides beautiful well maintained lush green parks and vehicles parking. The JLN Library
comprises of three blocks i.e. Ranganathan Block, Ram Prasad Bismil Golden Jubilee Reading Hall and
Savitri Bai Phule Block having seating capacity of 1750. Presently, the library has well maintained a rich
collection of 3,95,682 Books (including Bound volumes and Ph.D. thesis), 15,324 Manuscripts and 196 Print
Journals covering all the subjects of different disciplines. Presently the library is receiving 13 full text
E-Resources under E-shodh Sindhu consortium of INFLIBNET. The JLN Library has subscribed other
E-Resources like Manupatra, Cambridage University Press, SciFinder and Emerald. The JLN Library is
regarded as one of the prestigious libraries of the country.
         The JLN Library comprises of various sections such as Registration, Periodical, Internet Services
Centre, Technical, Reference and provides open access to its books and periodicals' collection. The buildings
are centrally air conditioned and with all modern amenities for the reading of the students which remain open
9.00 a.m. to 12.00 midnight on all the days throughout the year (except on 26 th January, 15 August and 2nd
October, 1st November and Holi). The Circulation (books issue and return) and Internet facility is available
from 9.00 a.m. to 5.00 p.m. from Monday to Saturday. One Reading Hall in Savitri Bai Phule Block with a
seating capacity of 120 users remains open round the clock. The JLN Library provides a congenial
atmosphere to the enrolled students for reading and preparation of their university examinations and
competitive examinations. The library is equipped with modern infrastructure, generator facility, internet and
provides disturbance free atmosphere to the students with adequate security arrangements. The library has
earmarked a reading room for Research Scholars with adequate facilities. Around 100 Research Scholars have
been allotted seats in this section.
         Internet Services Centre of the library was established in 1996 to keep abreast with the latest
information technology and new trends in information management and services. The link of Library on
University website www.kuk.ac.in acts as a single window information provider for the access of all its
resources and services. The JLN library offers various automated/computerized activities and services
including access to E-Resources, CD-RoMs, circulation services and OPAC.
Students' Support Services
Office of the Dean Students' Welfare
        A number of facilities and opportunities are provided to the students of the University by the office of
the Dean Students' Welfare. The office governs all Cultural, Sports, NSS and Youth Red Cross activities of
the University Teaching Departments and Institutes on the Campus. The office maintains liaison with
students regarding their demands and other welfare activities.
        Bus and train passes are issued through this office. Educational/study tours are also organized
through this office. The office provides generous supports for extension lectures and other students'
programmes of importance. The office provides financial help to the differently abled students for
transportation facilities on Campus and provides Jackets/Jerseys to the SC/ST students. The office also
supports the needy students through the Earn While You Learn Scheme which enables students to do some
work in their Departments/Institutes on a token payment basis. Insurance of all the students of the University
Teaching Departments on the Campus in the form of Group Insurance Scheme is managed by the Dean
Students' Welfare office.
        The office provides support to the students of University Teaching Departments for participating in
cultural and literary events like Zonal Youth Festival, Inter-Zonal Youth Festival, Haryana Day Festival
(Ratnawali), Annual Public Speaking Competition (ROSTRUM) and other Quiz, Declamation, Paper-
reading, Poster Making, Music and Dramatic Competitions: Slogan Writing Competition, Essay Writing
Competitions etc. ROSTRUM is a programme initiated by the Dean Students' Welfare office to develop
communication abilities among students. The competition (ROSTRUM) is very popular and attracts
thousands of students every year for participation.
        Sports material is provided to the students for sports activities on the Campus and the office provides
support to students of University Teaching Departments for participating in sports tournaments held at Zonal
and Inter-Zonal level of the University.
                                                       3
Dean Students' Welfare convenes the meeting of the Students' Grievances Redressal Cell which looks
after the grievances or the students which can be submitted to the Dean Students' Welfare either through an
email (dsw@kuk.ac.in) or in writing.
          The office of the Dean Students' Welfare organizes students' programme for making the students
aware regarding their role in the society. The office also takes measures from time to time to inculcate
leadership qualities amongst students. The programmes for development of communication skills, soft skills,
personality development and enhancement of placement activities on campus are also managed through the
office of the Dean Students' Welfare.
Supporting International Students
        In the age of globalization, Kurukshetra University has set out to make its presence felt globally
through internationalization of its programmes and opening new avenues of association for global student
community. In order to assist international students the University has an International Students' Advisor who
helps the International Students to understand the admission procedures of various university programmes,
getting visa for admissions and also to help them to integrate with and live comfortably in the new
environment. The University also has arrangements to assist international students with regard to language
issues. Every year the University admits international students sponsored by ICCR (Indian Council for
Cultural Relations) and directly. The details of admission can be downloaded from the University website.
Dr. Radhakrishnan Foundation Fund
        Dr. Radhakrishnan Foundation Fund was established in the year 1994 for raising
donations/mobilization of resources etc. for the overall development of the University under Financial
Resources Mobilization (FRM) Scheme of the University Grants Commission (UGC). The annual interest
accrued to the fund is utilized for award of scholarship etc. to the students.
On-Campus Hostel Facilities
          The University at present has 25 Hostels (11 for Boys, 1 for Foreign male students and 13 for
Girls) on the campus. These hostels have a capacity to accommodate 2700 boys and 3200 girls. Providing a
comfortable and safe atmosphere to the students, the hostel facilities on the campus make it easy for the
students to find a home like accommodation away from their families. The girls' hostels provide all important
facilities within the girls' hostels complex. These include common Gym., Common Reading Hall, ATM,
Photocopy facilities, Computer Lab. etc. Out of 25 hostels, 15 hostels operate their own mess and in rest of
the hostels there are contractual messes where hygienic and nutritious meals with a varied menu is provided.
In view of the large number of applicants seeking hostel accommodation, the University allots hostels to the
students on the basis of their merit in the admission list. Most of the hostels have Reading Rooms, Computer
Lab., Common Rooms and Indoor & Outdoor Games facilities. The University has also made available the
facility to male hostlers for parking their vehicles in the Central Parking near their hostels. The girls' hostels
are also provided with round the clock ambulance services and a dispensary. The hostel accommodation is
subject to availability of seats.
Health Care
          The University Health Centre looks after the medical needs of the students, staff and their families,
facilities for protective inoculation exist in Health Centre. Complete Physiotherapy Unit, Computerized ECG,
X-Ray, Round the Clock Ambulance facilities, adequate Laboratory facilities, Auto Analyzer facilities, are
available in the Health Centre. A Dentist is also available in the Health Centre. The University has more than
65 private Doctors with different specializations on its panel for consultation free of cost. The facilities
include a modern ambulance service.
Career and Counseling Cell
         The University has established a Career and Counseling Cell with an objective to address the diverse
socio-economic handicaps and geographic backgrounds of the heterogeneous population of students coming
to the University. The Cell supports the students in the development of soft skills and communication ability
to challenge the rigors of competitive tests and on-job-training in add-on or vocational courses, besides
inculcating social values and ability to think independently for carrying out social responsibilities. The Career
and Counseling Cell is a Resource Centre of information, guidance and counseling with free accessibility and
internet based global connectivity and exchange of information on professional placements.
                                                        4
Placement Cell
        The Placement Cell of the University provides career guidance and facilitates corporate interaction to
the University students. It organizes and coordinates campus placement activities. The Cell also organizes the
employability skills enhancement programmes for the University students. The Cell is headed by Placement
Officer and there are teacher(s) coordinators at departmental level. It coordinates and organizes campus
interviews/placement drives/summer internship/industrial visit etc. The Cell also organizes and coordinates
personality development, soft skills development, entrepreneurship development programmes, executive
meets, motivational talks and other activities related to the employability career guidance and personal
development of the University students.
Addressing Women and Societal Concerns
Women's Studies Research Centre
        The Centre reflects the University's commitment to society and its policy of inclusive growth. The
Centre is fulfilling its objectives of women empowerment through research, curriculum development,
documentation, networking, providing counseling services and launching awareness programmes. The Centre
offers two full time courses in Women's Studies - M.A. (Women Studies) two years (semester system) and
PG Diploma in Women's Studies one year (annual examination). Gender Sensitization workshops are
organized for various sectors of society including the development functionaries of the State. The Centre has
also been working as a Nodal Agency to guide and monitor the functions of Women Cells in the colleges of
Haryana. The Centre is a Phase-III Centre of the University Grants Commission making it one of the top few
in the Country. The Centre's library and research documentation are rated as one of the best in the country.
As part of the Extension Work, the Centre regularly organizes Gender Sensitization Programmes cum
Awareness Campaigns in the different Departments and Colleges on the Campus as well as in villages
surrounding Kurukshetra.
Internal Complaints Committee (ICC) against Sexual Harassment of Women at Work Place
(Prevention, Prohibition and Redressal)
           Kurukshetra University is committed to provide to all women a place of work and study free of
sexual harassment, intimidation and exploitation. It is expected that all students, faculty, staff, karamcharis
and officials treat one another and visitors to the University with respect. Reports of sexual harassment are
taken seriously and dealt with promptly.
         Kurukshetra University, Kurukshetra has zero tolerance policy towards sexual harassment of women.
Strict action will be taken against anyone found guilty of such behavior. Sexual harassment can take place in
various forms; some subtle and indirect, some blatant and overt. For instance anyone or more of the following
acts of unwelcome behaviour (directly or by implication); physical contact and advances, a demand or request
for sexual favours, making sexually coloured remarks, showing pornography, any other unwelcome physical,
verbal or nonverbal conduct of sexual nature.
         Kurukshetra University policy against Sexual Harassment of Women at Work Place (Prevention,
Prohibition and Redressal) 2015 is available on its website : www.kuk.ac.in. This policy is a compliance with
(SEXUAL HARASSMENT OF WOMEN AT WORK PLACE PREVENTION, PROHIBITION AND
REDRESSAL ACT 2013).
         As per policy Kurukshetra University constitutes ICC every year representing different stakeholders
and this list remains available on University website. The list of ICC members and their contact numbers are
circulated to teaching departments/institutes and non-teaching offices. Moreover, posters containing
information about KUK policy against sexual harassment and contact information of ICC office are displayed
throughout the campus.
         If any, female student/employee is being sexual harassed, she should not hesitate but report the matter
immediately. Complaints can be made directly to Chairperson or any member of ICC (icc@kuk.ac.in) or
through existing channels of lodging grievances, such as University Authorities, Wardens, Teachers, Students,
Union/Association Representatives, and Administrative Superiors etc. Third Party (any individual who is not a
party to the incidents) can also register complaints. Privacy and confidentiality of complainant will be
maintained.
         SPEAK UP. SPEAKING UP MAY PREVENT YOU AND OTHERS FROM BEING SEXUALLY
HARASSED.
                                                       5
Co-curricular Activities
Sports
         The Ranking of Kurukshetra University Kurukshetra in Maulana Abul Kalam Azad (MAKA) Trophy
remains in top four from the session 2006-07 to 2018-19 . The Trophy is symbol of supremacy and excellence
in sports among about 900 Indian Universities, affiliated to Association of Indian Universities (A.I.U.). On the
basis of overall performances of the Universities in sports, the Ministry of Sports, Govt. of India &
Association of Indian Universities (Sports Division), New Delhi declares best four Universities, every year.
         About five players of the University have represented India in different International tournaments &
secured positions. The University teams which secured positions at All India Inter University as well as Zonal
level in the session 2019-20, so far are ; Volleyball (Men) team secured 1st position, Volleyball (Women),
Wrestling Free Style (Men) and Boxing (Women) teams secured 2nd position, Kabaddi (Men) and Wrestling
free style (Women) teams secured 3rd position at All India Inter University championships and 6 teams of
University have secured the different positions in North Zone Inter University Championships 2019-20.
         The University provides maximum sports facilities, programmes and activities to enable the students
to achieve and maintain a fit, healthy and enjoyable lifestyle. The University has two Multipurpose Halls
(New & Old). The New Hall equipped with workout machines, Gymnastic equipments and mats of Judo,
Taekwondo, Kabaddi, Wrestling, Wushu etc. and all these activities are being organized in this Hall. There is
a Boxing Ring, Weight Lifting Station & Badminton Courts in Old Gymnasium Hall. The University has a
Standard Swimming Pool also. In addition to these, the University has Hockey, Football, Kabaddi, Kho-Kho,
Hand Ball, Tennis, Volley Ball & Basket Ball Courts/Grounds, Table Tennis Room and a Standard 400 mts.
Grassy Athletic Track and a Climbing Wall for Adventure Sports. The University has constructed a double
storey Shooting Range of 80 targets and provided PVC Vinyl Synthetic Sports Flooring of International
Standards in the Gymnasium Hall and Multipurpose Hall. The Directorate of Sports Organized about 72
Inter-Collegiate Championships in men & women sections in different sports disciplines in the year 2019-20.
The Directorate of Sports conducts coaching camps for the University teams prior to their participation in the
Inter-University Tournaments and also organized two/three North Zone/All India Inter University
Championships every year. Other than the Inter Collegiate & Inter University tournaments, the tournaments of
Central/State Government departments and Federations/Associations are also being organized at University
Sports Complex. The University gives Awards and Sports Stipend to the outstanding sports persons.
Department of Youth and Cultural Affairs
         Besides attaining academic excellence, the students of Kurukshetra University, Kurukshetra are
provided ample of opportunities to hone up their skills. Over the decades, K.U. has emerged as an apex
platform for the artists and is looked upon as the cultural capital of Haryana. Department of Youth & Cultural
Affairs is working for the promotion, preservation and documentation of rich cultural heritage since last four
decades. It provides opportunities, incentives and channels to the students for making healthy educative and
constructive use of their leisure for fulfillment and excellence. The budding artists of affiliated Colleges and
from K.U. Campus participate in different events like Dance, Theatre, Music, Literary, Fine Arts and canalize
their hidden talent. Our students have been furling the flag at National Level and get 1 st two positions in
Music, Dance and Theater. For the students of the University Teaching Departments and affiliated Colleges,
the Department also organizes various activities i.e. Independence day, Talent Show Competition at all the
affiliated Colleges, Celebration of Sanskrit Week, Celebration of Hindi Diwas, Inter Zonal Youth Festival,
Literary Workshop-cum-Competition, , Fine Arts Competition-cum-workshop, Quiz competition, Kamlesh
Memo. Poetical Symposium, Participation in North Zone Inter University Youth Festival organized by the
A.I.U., New Delhi. Celebration of Republic Day, Participation in All India Inter University National, Youth
Festival organized by the A.I.U., Participation in SAUFEST (South Asian Universities Festival, International
Youth Festival) organized by the A.I.U. Ratnawali Yuva Saang Mahtosav at Four zones, Adventurous
Programme/Youth Leadership Camp, Two Trekking Camps (UG), Two Trekking Camps (PG), Two Advance
Youth Leadership Camps (Boys & Girls) (UG & PG), Two Basis Youth Leadership Camps (Boys & Girls)
(UG&PG), Aapni Baat and Voice of KUK in memory of late Sh. Jagjit Singh Ex student of KUK and
renowned Gazal Singer.

                                                       6
National Cadet Corps (NCC)
         The University has a well-equipped contingent of NCC Battalion under the charge of experienced and
trained officers of 10 Haryana Bn. NCC, Kurukshetra. Separate arrangements have been made for boys and
girls to facilitate them to join NCC. Apart from regular training parades, the Cadets attend NCC Camps for
centralized training with their counterparts from other institutions. The Units prepare them for taking up the
higher NCC Certificate Examinations. NCC Cadets are also groomed for assisting the administration in the
proper and orderly conduct of special events and in relief work in civic emergencies. The Unit also presents
brief programmes during the Republic and Independence Day Celebrations, and on special occasions such as
the NCC Day. The University lays special emphasis on training students for the armed forces by arranging
lectures and guidance programmes. A special facility is provided in the sports complex to help students
prepare for entry into the forces.
National Service Scheme (NSS)
         Kurukshetra University is a founder member of NSS Programme, since 1969. At present there are
15,852 volunteers enrolled with 158 units in 101 affiliated colleges.
         The volunteers take keen interest in various activities and last year 71 special 7 day NSS Camps were
organized. The Volunteers donated 3,028 units of blood. Several awareness programmes such as Swachhta
Mission : Ek Bharat, Saresth Bharat, Jal Sarankshan, Samajik Samrasta, Vittia Saksharta Abhiyan/Digital
India, Swachh Bharat Summer Internship, Swachhta Pakwhwara, AIDS, Yoga Programme for Society, Fit
India Movement, Vigilance Awareness Week, Crop Residue Management Scheme, Run For Unity,
Constitution Day Celebration, Anti Tobacco Day, Poshan Maah, Road Safety Week, Flag Day 25 th November,
2019, Voter Awareness and various social issues including Beti Bachao Beti Padhao, Environmental
Pollution, Awareness for the Health & Hygiene etc. are regularly undertaken by the NSS volunteers.
University Teaching Departments has four units of NSS, where students can work for community and
participate in various activities.
Inclusive Growth
Mahatma Gandhi All India Service Coaching Institute
         The Mahatma Gandhi All India Services Coaching Institute was established in the year 1982. The
prime purpose of the Institute is to encourage the students coming from the downtrodden and backward
sections of the society including SC/ST students by way of providing them coaching and counseling for the
UGC NET Examinations and other competition examinations including the Civil Services Examinations. The
Institute also undertakes the Coaching Programmes for the Haryana Civil Services (Executive) Examinations,
Haryana Judicial Services Examinations and Remedial Coaching.
         During the Calendar Year 2019, the Institute has organized one Coaching-cum- Counseling
Programmes for the UGC NET Paper-I Examination for the SC/BC and Minority categories students of
Haryana.
         The students are advised to look for the notices issues by the Institute from time to time.
SC/ST Cell
         The Scheduled Castes/Scheduled Tribes Cell was established in the year 1984 with the financial
assistance of the University Grants Commission. The main objectives of the Cell are to look after the work of
Co-ordination, Evaluation and Monitoring of the implementation of programme/work relating to the
Scheduled Castes and Scheduled Tribes students/employees of this University. It is the duty of the Cell to see
that the guidelines issued by the Govt. of India/University Grants Commission/State Govt. in favour of the
Scheduled Castes/Scheduled Tribes candidates are implemented effectively.
         The Cell has been working as a Nodal Agency for supplying of various types of statistical information
in respect of the students, teachers and other employees of the Scheduled Caste/Scheduled Tribes categories in
the University for onward transmission to the Govt. of India/University Grants Commission/State Govt. from
time to time after collecting the same from various University Teaching Departments/Institutes/Colleges/
Branches of the University.
         The Scheduled Castes/Scheduled Tribes Cell remains in constant touch with various agencies of the
Govt. in order to apprise the various welfare schemes to the Scheduled Castes/Scheduled Tribes students of
the University.

                                                      7
Keeping in view the above objectives the University has been carrying out welfare activities for
Scheduled Castes/Scheduled Tribes students studying in the University Teaching Departments/Institutes of
Kurukshetra University, Kurukshetra during the period under report. The Cell provides winter clothing to
extremely needy and poor students and financial assistance.
Dr. B. R. Ambedkar Study Centre
         The Centre for Dr. B. R. Ambedkar Studies was set up in Kurukshetra University in June, 1992 to
mark the centenary celebration of Baba Saheb Dr. Bhim Rao Ambedkar who played important role in the
constitutional development and emancipation of the Scheduled Castes and weaker sections of the society. The
objectives of the centre are : to study the work of Dr. B. R. Ambedkar scientifically and objectively; to
understand Dr. Ambedkar's relevance today; to study problems such as untouchability, social injustice etc. in
the light of his ideas and vision; to collect and publish writings and speeches on Dr. Ambedkar; to bring out
publications and journal devoted to his life and the subjects in which he contributed and to propagate the
philosophy of Dr. Ambedkar among the downtrodden and other weaker sections of the society; to encourage
students of M.Phil and Ph.D. courses and other scholars to work on Dr. Ambedkar and Dalit Literature; to
hold seminars, symposia, lectures and competitions on Dr. Ambedkar's life, work and ideology and to provide
a common platform to the scholars working on Dr. Ambedkar in India and abroad to share their views and
experiences.
Taking Education to the Door Steps
Distance Education Programme
         Kurukshetra University started Distance Education Programmes of 1976 through Directorate of
Correspondence Courses with a vision of providing higher education opportunities to the large number of
aspiring persons who could not be part of regular education. Since then the Directorate has been attempting to
provide access to quality education at affordable fees. The Directorate was re-casted as Directorate of
Distance Education (DDE) to keep pace with the advancements in Distance Education Modes. It has
consistently evolved and reinvented with times and in the recent years around 20,000 students enrolled in
about 40 undergraduate and postgraduate conventional and job-oriented professional courses in the areas of
Law, Commerce, Library & Information Science, Computer Science, Management, Journalism and many
more. Its courses meet students' demand and social needs. The curricula are updated alongwith regular
courses to offer education at par to the students of distance education. The important programmes offered by
the Directorate are two year LL.M. and two year B.Ed. Its LL.M. course is preferred choice of working law
professionals and NCTE approved B.Ed. benefit working teachers in schools and education institutions across
the country. DDE is making persistent efforts to provide more opportunities for distance education and has
started 6 new programmes as Category-I University in the areas of Business Analytics, Cyber Law, Taxation,
Human Rights, Gita and Yoga in 2018-19 and plans to offer more courses in the new and emerging areas in
the coming years. All courses of the Directorate are recognized by regulatory bodies; Distance Education
Bureau (DEB), UGC, NCTE.
         The learning mode adopted by the Directorate involves use of study material for self learning and
annual Personal Contact Programme (PCP) for teacher assisted learning. DDE teachers provide round the
year personal counseling to its students and the schedule for the same is displayed on the website for the
information of students. The study material of DDE in SIM format is made available in both print and soft
forms. The soft version can be downloaded from the DDE Website using a unique ID allotted to each student.
DDE aim is to provide all study material in the form of ISBN numbered books. The Directorate provides
many facilities to its students such as centrally air-conditioned library, well equipped computer labs. with
internet facility, teaching-block exclusively for the classes of distance education students, canteen and other
amenities. The Directorate has kept pace with times and uses its own website www.ddekuk.ac.in for online
admission and other information. It uses a mobile app 'DDEKUK' for better and effective communication
with the students that is available free on the Google Play Store. It uses SMS service to provide the
information to the students, quickly and efficiently.
         An important feature of DDE evaluation system is its comprehensiveness using 20% Internal
Assessment in all UG/PG (except LL.M. & B.Ed.) classes and 80% external evaluation. The internal
assessment is added to external exam marks for deciding result of students. DDE has been offering incentive
for girls' education beginning 2017-18 in phased manner for B.A. courses through its scheme 'Shikshit Beti"

                                                      8
which provides 25% concession in tuition fee to the girl students having more than 70% marks at 10+2 level.
Hostel facilities are made available to girls during PCP to ensure equity.
         The reach of the Directorate and its ability to support education in the country is its biggest
achievement. The Directorate has been acknowledged for its efforts on many occasions namely; Ranked No.1
by Career 360 Magzine in the year 2012, awarded with "Dnyandeep Award" by Yashwantrao Chavan,
Maharashtra Open University, Nasik, Maharashtra in 2015, conferred with the "CSR Top Distance Learning
Institutes of India Award" for the year 2016 by the Competition Success Review, New Delhi. It again got the
same recognition from CSR in 2018. In 2020, Directorate of Distance Education started two academic session
i.e. January and July session. These recognitions have strengthened the commitment of Directorate towards
quality education and empowerment of the society, DDE plans to build more students friendly systems with
the use of technology and wishes that learners from all sections of the society get opportunities for higher
education.
         Recently, Rashtriya Uchchatar Shiksha Abhiyan (RUSA) has entered in MOU with Schoolguru, KUK
to start new Diploma courses in the University under which Schoolguru will facilitate the students to study for
these courses. Initially, Directorate of Distance Education will facilitate these students for the following
courses on behalf of RUSA from the session January, 2020 :
         1.       Diploma in IT/Information Technology Enabled Service (ITES).
         2.       Diploma in Manufacturing.
         3.       Diploma in Banking, Financial Service and Insurance (BFS).
         4.       Diploma in Micro Finance.
         5.       Diploma in E-Commerce.
Connecting with the Roots
'Dharohar' - Museum of Haryana Heritage
         The Kurukshetra University established Dharohar a museum dedicated to Haryana heritage and
culture on April 28, 2006. Its huge popularity since 2006 is reflected in the number of visitors who have
visited the museum. The Dharohar is dedicated to Haryanas' heritage and a scale that would attract national
and international popularities in it.
          Upto January, 2020 the Museum was visited by about 25,49,747 visitors. Delegates from 110
different countries visited Dharohar Haryana Museum during these years. The Dharohar Haryana Museum
also a house of literary and research centre devoted to promotion of quality research in various disciplines of
study in Haryana. About 8,512 Research Scholars for doing the work on heritage and culture of Haryana has
so far visited.
         Displays have been presented in a thematic concept spread over different sections. The Museum is
divided in two parts – the 1st Phase and the 2nd Phase. The 1st Phase displays the sections like War Heroes,
Domestic Articles, Arts & Craft Sections. Haryanavi Ornaments and Folk Customes, Folk Theater and
Library, Profession Tools and Rasoi, Freedom Fighter Section, Construction and Architecture, Folk Musical
Instruments, Wall Paintings, Archeological Heritage, Manuscripts Sections. Folk Festivals, Gher/Cattles
Section, Charpai & Hukka Sections, Water Heritage, Transportation Means.
         The Museum is poised a major expansion by 2nd Phase in Dharohar having different sections.
Displayed in distinct sections devoted to Khera the Village Deity, Thathera the Tinker, Sunar the Gold Smith,
Maniyar the Bangle Seller, Tokre Wala the Basket Maker, Kumhar the Potter, Pathera the Weaver, Yagya the
Sacrificial Offering, Ahirwal, Pathar Shilpkar Stones Mason, Baniya the Village Shopkeeper, Badhai the
Carpenter, Leelgar the Dyer, Darji the Tailor, Charmakar, Shoe Maker, Brij, Mewat, Bharkash ke Deshaj
Sadhan Modes of Travel & Transport, Bohia, Hara-Kala Papier Mache and Clay Work, Tantiya, Telli Cotton
Threshing and Oil Extraction, Luhar the Blacksmith, Sikligar the Locksmith and Tools-Sharpner, Muddha the
Indigenous Arm-Chair, the Barber, Kohlu Making of Jaggery in Kohlu, the Oil Extractor (Teli), Panghat the
Village Well.
Institute of Sanskrit and Indological Studies
        The Institute of Sanskrit and Indological Studies was established in 1963 in order to pursue
Indological Research. Initially it started the publication of Praci-Jyoti-Digest of Indological Studies
(published annually), which is continuously serving the needs of scholars throughout the world. 44 volumes

                                                      9
have since been published. The Institute has undertaken a Major Research Project, "A Word-Concordance of
Mahabharata," which is to be published in Fifteen Volumes. So far eleven volumes have been published.
Corporate Resource Centre
         The University established a Corporate Resource Centre for a larger industry-academia interface in
higher education in 2007. It is a Nodal Centre for ongoing interaction between academics and industry for
furthering the horizon of education and research. The Centre is aimed at seeking wider industry participation
in the academic research, course designing, and curricula delivery. The centre helps and encourages research
faculty to seek corporate industry assignments and acquaint the students with latest and updated knowledge
and practices. Students are the end beneficiary of this endeavour as their skills and competencies are honed up
through innovative curricula and its enriched delivery to magnify their employability at higher end and
inculcate entrepreneurial pursuits. This has also opened up possibilities of bringing real life corporate
experience and interactive teaching-learning for the benefit of students.
Committee for Environment Friendly Alternative
        Committee for Environment Friendly Alternative constituted to facilitate environment protection in
the campus, organizes activities to increase awareness about pertinent environmental issues among employees
and residents of the campus and to maintain a sustainable, clean and green campus through conservation of
resources.

                                                      10
ABBREVIATIONS
Abbreviations used, stand for:
 AIC         All India Category               HRY        Haryana
 CBS         Core Banking Solution            IQAC       Internal Quality Assurance Cell
 DA          Differently Abled                KUK        Kurukshetra University, Kurukshetra
 DFF         Dependent of Freedom Fighter     NTA        National Talent Awards
 ECA         Extra Curricular Activities      NAAC       National Assessment and Accreditation
                                                         Council
 ESM         Ex-servicemen and their wards    SFS        Self Financing Scheme
 FHU         From Haryana Universities        TFC        Throughout First Class
 HONS.       Honours                          UGC        University Grants Commission
 HGC         Haryana General category         EWSs       Economically Weaker Sections
 TFW         Tuition Fee Waiver               Mgt.       Management
 Admn.       Administration                   Comm.      Communication
 Engg.       Engineering                      MHM&CT Master of Hotel Mgt. and Catering
                                                     Technology
 BHM&CT Bachelor of Hotel Mgt. and            MTTM       Master of Tourism and Travel
        Catering Technology                              Management
 Arch.       Archeology                       TDC        Three Year Degree Course

                                                11
CHAPTER-1

                                              IMPORTANT DATES
Candidates can apply online through the University website www.kuk.ac.in. for admission to all the courses.
The important dates are as under:

  Sr. No.                                      Particulars                                      Dates
  1.           Submission of online Application Form on the University Website for all      06.07.2020
               the M.A./M.Sc./M.Com. etc. courses (except the courses given at (3)
               below) will commence from
  2.           Last date for submission of online Application Form for the above courses    07.08.2020
  3.           Last date for submission of online Application Form for :                    15.09.2020
               (i)   P.G. Diploma: Translation (Hindi/English/ Panjabi); Buddhist
                     Studies; Guidance, Counseling & Psychotherapy.
               (ii) Advanced Diploma : French; German.
               (iii) Diploma : French; German; Urdu; Yoga & Applied Philosophy;
                     Reasoning.
               (iv) Certificate Course : French; German; Panjabi; Communication
                     Skills; Urdu ; Bhagvadgita; Yoga.
  4.           *M.Ed.                                                                       Schedule will
               *Certificate Course of Sports Dietician;                                     be issued later
               *Certificate Course in Gym & Aerobic Instructor.                             on.

Note : The University can change the important dates and schedule of display of merit list etc. due to
COVID-19 Pandemic without any prior notice. The changed schedule, if any, will be notified separately. The
changed schedule will be uploaded on the University Website. The candidates are requested to remain in
touch with the University Website regularly.

                                             ADMISSION SCHEDULE
First, Second, Third and Final lists of all the courses (except P.G. Diploma : Translation (Hindi/English/
Panjabi); Buddhist Studies; Guidance, Counseling & Psychotherapy, Advanced Diploma : French; German,
Diploma : French; German; Urdu; Yoga & Applied Philosophy; Reasoning and Certificate Course : French;
German; Panjabi; Communication Skills; Urdu ; Bhagvadgita; Yoga) will be displayed as per the following
schedule:
       List                                    Display of merit list           Fee/dues Deposited upto
       First List                              17.08.2020 at 10.00 hrs.        20.08.2020

       Second List (if seats remain vacant)    22.08.2020 at 10.00 hrs.        25.08.2020

       Third List (if seats remain vacant)     27.08.2020 at 10.00 hrs.        30.08.2020

       Final List (if seats remain vacant)     08.09.2020 at 10.00 hrs.        10.09.2020

       Commencement of Online classes will be from 01.09.2020

Additional/Supernumerary Seats : All additional/supernumerary seats will be filled up on the day of Final
list.
First, Second, and Final lists of P.G. Diploma: Translation (Hindi/English/ Panjabi); Buddhist Studies;
Guidance, Counseling & Psychotherapy, Advanced Diploma : French; German, Diploma : French; German;

                                                       12
Urdu; Yoga & Applied Philosophy; Reasoning and Certificate Course : French; German; Panjabi;
Communication Skills; Urdu ; Bhagvadgita; Yoga) will be displayed as per the following schedule:

      List                                Display of merit list              Fee/dues Deposited upto
      First List                          21.09.2020                         24.09.2020
                                          at 10.00 hrs.
      Second List                         26.09.2020                         28.09.2020
      (if seats remain vacant)            at 10.00 hrs.
      Final List                          08.10.2020                         10.10.2020
      (if seats remain vacant)            at 10.00 hrs.
      Commencement of Online classes will be from 01.10.2020

Additional/Supernumerary Seats : All additional/supernumerary seats will be filled up on the day of Final
list.

           SCHEDULE OF DATES FOR ADMISSION (WITH OR WITHOUT LATE FEE)
Schedule of Dates for Admission will be observed as under :
(1) For all M.A./M.Sc./M.Com. etc. courses :

    (i)   Normal admission in M.A./M.Sc./M.Com. etc. except the             17.08.2020 to 10.09.2020
          courses mentioned below without late fee
    (ii) Admission with late fee of Rs.500/-                                11.09.2020 to 17.09.2020
    (iii) Admission with late fee of Rs.1000/-                              18.09.2020 to 30.09.2020
     (iv) Last cut off date for admission is 30.09.2020 and no admission will be made thereafter.
    (v) Last cut off date for AICTE courses will be decided by the AICTE later on and no admission
          will be made thereafter.

(2) For P.G. Diploma: Translation (Hindi/English/ Panjabi); Buddhist Studies; Guidance, Counseling &
    Psychotherapy, Advanced Diploma : French; German, Diploma : French; German; Urdu; Yoga &
    Applied Philosophy; Reasoning and Certificate Course : French; German; Panjabi; Communication
    Skills; Urdu ; Bhagvadgita; Yoga) :

    (i) Normal admission without late fee                                 21.09.2020 to 10.10.2020
    (ii) Admission with late fee of Rs.500/-                              11.10.2020 to 18.10.2020
    (iii) Admission with late fee of Rs.1000/-                            19.10.2020 to 26.10.2020

                                                    13
CHAPTER-2

                   RESERVATION OF SEATS AND GUIDELINES FOR RESERVATION

DISTRIBUTION OF SEATS
(A)    The seats shall be distributed as under :
Sr.   Category                                                     Percentage
1.    All India Open Category including Haryana                    15% of the Sanctioned Intake
2.    Bonafide Residents of Haryana (State Quota)                   85% of the Sanctioned Intake (State Quota is
                                                                       equally divided into Haryana Open
                                                                       General Category and Reserved
                                                                       Categories of Haryana)
      (i)     Haryana Open General Category                         *50% of State Quota (i.e. 42.5% of total
                                                                        intake)
              a.   Economically Weaker Sections of Haryana          *10% of seats reserved for EWS out of
                   (who are not covered under the existing              Haryana Open General Category seats.
                   scheme of reservation for the Scheduled
                   Castes, Backward Class (Block-A &B)
                   other than category (ii) a & b below.)
      (ii)    Reserved Categories of Haryana                       50% (of State Quota i.e. 42.5% of total
                                                                        intake)
              a.     Schedule Castes of Haryana                    20% of State Quota (i.e. 17% of total intake)
                     (i) Scheduled Castes                          10% of State Quota (i.e. 8.5% of total intake)
                     (ii) Deprived Schedule Castes                 10% of State Quota (i.e. 8.5% of total)
              b.     Backward Classes of Haryana (except           27% of State Quota (i.e. 22.95% of total
                     Socially Advanced Persons/Sections                 intake)
                     (Creamy Layer)
                     i.      BC (Block-A)                          16% of State Quota (i.e. 13.6% of Total
                                                                          Intake)
                     ii.     BC (Block-B)                          11% of State Quota (i.e. 9.35% of Total
                                                                          Intake)
      (iii)   Differently Abled                                     03% of State Quota (i.e. 2.55% of Total
                                                                          Intake)
                                                                    If the seats reserved for differently abled
                                                                    persons remain vacant due to non-availability
                                                                    of suitable differently abled candidates, it
                                                                    may be offered to Ex-servicemen and their
                                                                    wards (1%) and dependents of Freedom
                                                                    Fighters (1%).
      (iv)    Further 3% horizontal reservation is also provided to Ex-servicemen/Freedom Fighters and their
              dependents by providing reservation within reservation of 1% of General category, 1% out of
              Scheduled Castes and 1% from Backward Classes category for admissions to the various
              educational institutions of the Govt. and Govt. aided/ institutes located in Haryana. As far as block
              allocation in Block A and Block B of Backward Classes category is concerned, year wise
              rotational system will be adopted. For example, if Block A of Backward Classes are given seats
              in the Academic Year 2019, the next Block i.e. B Block of category of Backward Classes will be
              given seats in the next academic year i.e. 2021 and so on. The concerned Chairperson/Director of
              the Department/Institute shall maintain a roster register for horizontal reservation of
              Ex-servicemen/Freedom Fighter & their dependents and carry forward all fractions till one seat is
              accumulated through different fractions over the year. As and when the total comes to one, a seat
              will be provided to the concerned category.
                                                       14
Note : 1. The reservation of seats as per reservation policy of Haryana Government and is subject to
          any change/amendment by the State Government from time to time.
       2. Where a seat set aside for candidate from Deprived Scheduled Castes for admission in Government
          Educational Institutions is not filled up in academic year due to non-availability of candidate of
          Deprived Scheduled Castes possessing the requisite qualifications, the same shall be made
          available to candidate of Scheduled Castes. Reserved seats will not be carried forward to next year.
       3. Remaining instructions for reservation shall remain the same as already notified by the State
          Government from time to time.
(B) Guidelines for Reservation :
 1.   If the reserved seat(s) of BC Block 'A' remain vacant these will be filled up from BC Block 'B' and
      vice versa.
 2.   The seats remaining vacant under various reserved categories other than SC category will be
      converted into General Category only if up to the date of display of final list or day of final counseling
      (whichever applicable), no eligible candidate belonging to the respective reserved categories is
      available for admission.
 3.   Candidates claiming reservation under Scheduled Caste will submit the certificate as per
      Annexure (Scheduled Caste Certificate), Backward Class (Block 'A' & 'B') will submit the certificate
      on the prescribed Proforma as per Annexure (Backward Class Certificate 'A' or 'B') given in the
      Prospectus and Income Certificate from the Competent Authority. Vide Notification No. 1282-SW(1)
      dated 28.08.2018 the Government of Haryana Welfare of Scheduled Castes and Backward Classes
      Department has intimated that the Government Notification No. 808-SW(1) dated 17.08.2016 has
      been examined in consultation with the Advocate General Haryana. The Advocate General relying
      upon the judgment of the Hon'ble Punjab and Haryana High Court has opined that the criteria for
      computing annual income as prescribed under the above notification as gross annual income shall
      include income from all sources. All previous notifications or instructions which provided for a
      different mode of computing annual income stands over-ridden.
      Income certificate mentioning gross annual income issued after 31.03.2019 (i.e. w.e.f.
      01.04.2019) shall only be considered for availing any benefit under BC(A) and BC(B) category.
      Instructions for gross annual income of BC (A) and BC(B) category issued vide Haryana
      Government, Welfare of Schedule Castes and Backward Classes Department Notification No. 1282-
      SW(1) dated 28.08.2018 be followed and Haryana Government Notification No. 808-SW(1) dated
      17.08.2016 be set aside as the Hon'ble Punjab & Haryana High Court, Chandigarh vide its judgment
      dated 07.08.2018 rendered in CWP 15731 of 2018, titled as Nisha vs. State of Haryana and ors. while
      deciding bunch of CWPs including CWP No. 18234, Anupama & Anuradha Vs. State of Haryana and
      Others (relating to admission under BC category in LL.B. 3-Yr. course of the KUK session 2018-19)
      while allowing the said CWPs the Hon'ble High Court has set aside the Haryana Govt. Notification
      dated 17.08.2016 and has further directed that the counseling shall be held afresh on the basis of the
      earlier existing criteria limiting the preference to those BCs with an income upto Rs.6 lakhs with no
      further sub-classification.
 4.   Only the candidates having permanent disability of not less than 40% (being otherwise fit for
      admission to the course) will be considered for admission as Differently Abled. Disability certificate
      must be issued by the Chief Medical Officer of the concerned District. However, the certificate shall
      be subject to verification by a Medical Board of the University constituted for the purpose and the
      decision of the Board shall be final. Differently abled candidates belonging to Haryana are required to
      submit the certificate as per Annexure (Medical certificate for Differently Abled) given in the
      Prospectus.
 5.   Children and Grand-Children of Freedom Fighters of Haryana are required to submit a certificate
      from the concerned Deputy Commissioner of the concerned District as per Annexure (Certificate to
      be furnished by Children/grand Children of Freedom Fighter) given in the Prospectus.
 6.   Certificate from Ex-Servicemen and their wards for Deceased or Disabled or Discharged Military/
      Paramilitary Personnel, Ex-Servicemen or Ex-Personnel of Para-Military Forces as per Annexure
      given in the Prospectus.

                                                      15
7.    Certificate from Ex-Employees and their wards for the Ex-employees of Indian Defence
      Services/Paramilitary Forces as per Annexure given in the Prospectus.
8.    For horizontal reservation, ESM/DFF candidates of General, SC and BC category will also have to
      furnish ESM/DFF certificate.
9.    As per instructions of the Government of Haryana, General Administration Department, General
      Services-III Branch, Chandigarh containing in letter No. 22/10/2013-1GSIII dated 10.08.2017 for
      giving following priorities for reservations or preferences to the wards of Armed Forces personnel for
      admission in medical/professional/non-professional courses running in the University Teaching
      Departments/Institutes/Affiliated/Maintained Colleges/ Institutes :
      (a) Priority-I : Widows/Wards of Defence personnel killed in action.
      (b) Priority-II : Wards of disabled in action and boarded out from service.
      (c) Priority-III : Widows / Wards of Defence personnel who died while in service with death
                           attributable to military service.
      (d) Priority-IV : Wards of disabled in service and boarded out with disability attributable to
                           military service.
      (e) Priority-V : Wards of Ex-servicemen who are in receipt of Gallantry Awards:
                          (i)    Param Vir Chakra
                          (ii) Ashok Chakra
                          (iii) Sarvottam Yudh Seva Medal
                          (iv) Maha Vir Chakra
                          (v) Kirti Chakra
                          (vi) Uttam Yudh Seva Medal
                          (vii) Vir Chakra
                          (viii) Shaurya Chakra
                          (ix) Yudh Seva Medal
                          (x) Sena, Nau Sena, Vayu Sena Medal
                          (xi) Mention - in-Despatches
      (f) Priority-VI : Wards of Ex-servicemen.
      The Admission Committee vide its Res. No. 6 dated 14.05.2018 has resolved the above instructions
      of the State Govt. be implemented in all the courses being run in the University Teaching
      Departments/Institutes and affiliated/ maintained Colleges.
10.   In pursuance of the decision of Hon'ble Punjab & Haryana High Court, Chandigarh dated 11.04.2013
      in the LPA 98/2013 (O&M) CWP No.20359 of 2012, Sh. Ishwar Singh Vs KUK & Others, preference
      shall be given to ESM first before giving admission to wards against ESM reserved seats.
11.   Under differently abled category, at least one candidate will be admitted, even if the share is less than
      0.5 seat.
12.   If a candidate of Haryana General, SC, BC and EWSs also apply for Differently Abled/ESM/ DFF
      category will be considered first for Haryana General, SC, BC and EWSs category.
13.   * All the eligible candidates, whether from Haryana or from reserved categories can also compete for
      seats allocated under All India Category.
14.   *All the eligible candidates of reserved categories shall be considered first for Haryana General
      category seats.
      *(Note: Allotment of seats under Clause 14&15 above shall be strictly as per Director General Higher
      Education, Haryana Letter No.12/1-2017AD(3) Dated 04.06.2018 and Principal Secretary to Govt.
      Haryana Welfare of Scheduled Castes and Backward Classes, Department, Chandigarh letter
      No.EC/2018/20179-389 dated 26.04.2018 as per Annexure given in the Prospectus.
15.   Candidates who have passed their qualifying examination from a university in the State of Haryana
      will be deemed to be Haryana residents and will not be required to submit certificates of bonafide
      residents of Haryana.
16.   30% seats in M.P.Ed., B.P.Ed. and P.G.Diploma in Yoga will be reserved for female candidates in all
      categories.
17.   Differently Abled candidates will not be considered for admission to M.P.Ed., B.P.Ed. and P.G.
      Diploma in Yoga.

                                                     16