PROSPECTUS 2021 - Byron Community Primary School
Page content transcription
If your browser does not render page correctly, please read the page content below
Our school is large
                                                                                                enough to provide
                                                                                                 exciting programs
                                                                                             that support learning
                                                                                            at all levels, and small
                                                                                                enough to support
We welcome your enquiry to arrange a
                                                                                                    each child as an
personalised tour of our school.
Learn more about our excellent academic curriculum,
                                                                                                individual on their
                                                                                                  pathway through
extensive arts program and dedication to developing
resilient and curious learners with enduring connections
within the school and to the wider community.

                                                                                                         childhood.
53 Tennyson St, Byron Bay, NSW 2481
02 6685 8208
admin@bcps.org.au
www.bcps.org.au

                         BYRON COMMUNITY PRIMARY SCHOOL WWW.BCPS.ORG.AU 53 TENNYSON ST, BYRON BAY NSW 2481. PH: 02 6685 8208 PAGE 2
CURIOUS, CREATIVE
                                                             LEARNERS
                                                               Byron Community Primary School (BCPS) is an award winning, independent
                                                               school where students are guided to fully develop their individual sense of self in
                                                               the modern world. Our school is a vibrant and inclusive environment where staff
                                                               are focussed and committed to delivering a rich, balanced teaching program.

                                                               Our progressive and innovative curriculum is based on the New South Wales
                                                               Education Standards Authority (NESA) program, customised to maximise each
                                                               child's potential. We aim to instil a love of learning, self initiative and a passion for
                                                               personal excellence.

                                                               30 years of commitment from a generation of parents or guardians, staff and
                                                               students has enabled our school to evolve from the vision of a few dedicated
                                                               parents or guardians operating from a small converted shop on the corner of
                                                               Ruskin and Tennyson Street, into a ten-room, 110 student school. Today, our
                                                               facilities include a library, music room, recording studio, art room, dedicated
                                                               makerspace room, multipurpose hall and large, technology enabled classrooms.

                                                               Set amongst appealing gardens and interactive play areas, every space is
                                                               optimised for the benefit of the students. BCPS is a not for profit, incorporated
                                                               association where staff and parents or guardians collaborate closely. We have a
                                                               strong focus on values, and developing the "whole child" in a warm, nurturing
                                                               and safe school environment is fundamental. We believe a primary school should
                                                               be a world in "miniature" where, properly guided, students learn to become
                                                               confident, engaged and active contributors to society, both in the local
                                                               community and beyond.

BYRON COMMUNITY PRIMARY SCHOOL WWW.BCPS.ORG.AU 53 TENNYSON ST, BYRON BAY NSW 2481. PH: 02 6685 8208 PAGE 3
To be a leader in the provision
of innovative and holistic
educational opportunites and
challenges. To enjoy strong
connections within the school
and wider communites.

     BYRON COMMUNITY PRIMARY SCHOOL WWW.BCPS.ORG.AU 53 TENNYSON ST, BYRON BAY NSW 2481. PH: 02 6685 8208 PAGE 4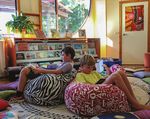 OUR HISTORY
                                                                  BCPS was established in 1988 in one tiny classroom on the corner of
                                                                  Ruskin and Tennyson Streets Byron Bay. Later, the school grew into four
                                                                  classrooms, with a library and a music room.

                                                                  Although the school was small it still had big ideas, with a dedicated
                                                                  teaching staff and school community who valued education both in the
                                                                  classroom and in the wider community. Many of the activities that the
                                                                  students participate in now like Tournament of Minds, Becoming a
                                                                  Teenager program, camps and making community connections such as
                                                                  our annual Feros Village visits started way back then.

                                                                  Family participation and involvement in the school has also always been
                                                                  valued. In the early days parents or guardians, staff and children would
                                                                  parade around the town with lanterns on our annual Lantern Evening with
                                                                  only one lantern ever catching alight! We still celebrate the Winter Solstice
                                                                  with lanterns and singing and our famous hot pot night. It remains one of
                                                                  our most revered school events by the BCPS community.

                                                                  More recently, we have undertaken significant renovations and added
                                                                  classrooms and a new hall, including a purpose build visual arts space,
                                                                  a recording studio and an administration and amenities block. In 2016,
                                                                  we added a custom built makerspace classroom to our facilities where
                                                                  students can work safely and comfortably. We aim to continue our
                                                                  reputation as "a small school doing big things".

                                                                  In 2018 BCPS celebrated 30 years and the school continues to
                                                                  grow and evolve.

BYRON COMMUNITY PRIMARY SCHOOL WWW.BCPS.ORG.AU 53 TENNYSON ST, BYRON BAY NSW 2481. PH: 02 6685 8208 PAGE 5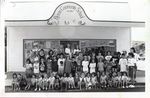 GROWTH MINDSET
         Growth mindset is about learning how to believe in your abilities. It is
         taught explicitly and practiced implicitly. An example would be a student
         thinking or saying or reacting to a situation they find hard in a negative or
         self defeating way, therefore using a Fixed Mindset and thinking thoughts
         such as 'this is too hard', 'I'll never understand it', 'I'm not smart enough'.

         To change from a Fixed to a Growth Mindset students learn that some
         things are challenging and accept and acknowledge this.

         They learn that anyone who practices a skill will improve their ability
         through dedication and persistence. Growth mindset thinking includes
         'This is hard but if I keep trying I can achieve', 'I can't do it yet', and 'Practice
         and don't give up, this will help me accomplish'.

         Setting goals and striving towards them enables students to see the
         endless possibilities of a growth mindset, even if it involves an element of
         difficulty along the way. We have seen amazing academic and self esteem
         results from students who have transformed from a fixed mindset to one
         of a growth mindset in relation to mathematics. Those who couldn't or
         wouldn't believe in themselves in maths are now achieving to a high level.

         Read more about growth mindset here:

         Fixed vs. Growth: The Two Basic Mindsets That Shape Our Lives                           "if I keep
                                                                                                 trying I can
         or watch:

         Ted talk: Carol Dweck: the power of believing that you can improve

                                                                                                 achieve"
RIMARY SCHOOL WWW.BCPS.ORG.AU 53 TENNYSON ST, BYRON BAY NSW 2481. PH: 02 6685 8208 PAGE 6
OUR VALUES
At BCPS our values help
define what we do, how
we do it and what we
strive for:
• Freedom with
  responsibility
• Realisation of academic
  potential
• For the love of
  learning
• Innovation & creativity
• Self-awareness, respect
  and compassion
• Community
  participation
         BYRON COMMUNITY PRIMARY SCHOOL WWW.BCPS.ORG.AU 53 TENNYSON ST, BYRON BAY NSW 2481. PH: 02 6685 8208 PAGE 7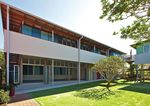 WHY PARENTS &
GUARDIANS LOVE
OUR SCHOOL
Our parents and guardians are welcomed into the community of BCPS
families and are involved at every level in the education of their children.

  "There is something special when as a parent you walk into a school and
  you can personally relate to all teachers and staff in a way that shows you
  they really know your child.

  BCPS is like a large extended family where our children are educated
  in not only the ABC's and 123's. They also learn life skills - how to
  relate socially within their community, how to care for their peers and
  demonstrate respect and empathy, develop resilience and a genuine love
  for going to school everyday and learning in a stimulating environment."

  "BCPS is as close to an extension of the family as we could imagine. It is
  an intimate learning environment where the kids and their wellbeing are
  at the heart. The teachers know and care for everyone in the school.

  As a parent the door always seems open. We are encouraged to join in
  and help out in all aspects of the school.

  There is also an attention to detail that comes with the intimate size of
  the school."

                          BYRON COMMUNITY PRIMARY SCHOOL WWW.BCPS.ORG.AU 53 TENNYSON ST, BYRON BAY NSW 2481. PH: 02 6685 8208 PAGE 8
BECOMING A
TEENAGER (BAT)
PROGRAM
This program has been specifically created for the
Whales (Years 5/6) class here at BCPS. It was designed to
support relationships between students and parent(s) or
guardian(s) to enable open discussion on aspects of change,
understanding, compassion and development.

Becoming a Teenager includes learning about transition into
high school, puberty, changing nature of friendships, drug use
and abuse, human sexuality and decision making.
COMMUNICATION
        Our families are encouraged to engage in their children's education and
        contribute their own set of unique skills to the learning experience. We
        recognise the important role families play when they involve themselves
        in our school. Our families all have unique qualities to share and it is
        a privilege to incorporate these in our school, whether it's our talented
        musical parents or guardians, those parents or guardians with a keen drive
        for sport and physical education, our dancers and drama parents, cooks,
        gardeners, builders, adventurers and grandmothers and grandfathers with
        stories to share. Our community of families contribute enormously to the
        overall learning experience of our students, create and maintain a sense of
        ownership, belonging and unity within our school.

        We communicate and encourge family involvement through
        a number of ways:

        •   Conversations in the school yard

        •   Parents or Guardians /Teacher interviews

        •   Our weekly newsletter

        •   Through our website: www.bcps.org.au

        •   On our facebook site:    byroncps

IMARY SCHOOL WWW.BCPS.ORG.AU 53 TENNYSON ST, BYRON BAY NSW 2481. PH: 02 6685 8208 PAGE 10
SOCIALCIRCLES
Communication and respect are two fundamental principles at our school.
We believe that students are responsible for their own decisions and
behaviour, and their effect on others, and that students must accept the
consequences of their own behavioural choices.

Often we use the concept of a social circle to address conflict in the school.
A social circle is an idea based on the concept of restorative justice. This
idea helps students own what he or she has done, and make it better for
those people who were hurt or affected. It involves the community in
helping both parties, and at its heart recognises that those who do wrong
may also need healing.

WHAT HAPPENS IN A SOCIAL CIRCLE?
A social circle takes place when students can't solve a problem themselves
and is made up of the Principal and all the students involved in the conflict
including bystanders. Each student is given the chance to tell their version
of events and all are asked to share the problems they can see and present
ideas for any solutions to the issue. It is important to have all students
involved to ensure they are all reflecting on the choices they made during
the issue. A report and contract is written up based on the outcomes of the
social circle, signed by the students and sent out to parents or guardians.
Over the following weeks the behaviour of the students involved is
observed by staff and the students meet again to review the contract
and give feedback.

                                                                                       Supported self-
                                                                                       responsibility
                                                                                 BYRON COMMUNITY PRIMARY SCHOOL WWW.BCPS.ORG.AU 53 TENNYSON ST, BYRON BAY NSW 2481. PH
CLASSROOMS
        The school has four classrooms, with each classroom comprising of two age
        groups. The Dolphins class is the youngest and it is made up of four year olds
        turning five (pre-school age), and five year olds turning six (school age).

        The two year program allows for a more nurturing way of starting the school
        experience. The younger students have the opportunity to develop their social
        confidence and resilience, whilst learning from the older students in the class.
        The older students in the class have a greater academic expectation, where
        students are ready to challenge themselves having built their confidence and
        prior knowledge in the previous year.

        •   The Dolpins are our Kindergarten class (four and five year olds)
        •   The Seahorse class is the Stage 1 class (Years 1 and 2).
        •   The Starfish are Stage 2 (Years 3 and 4).
        •   The Whales are Stage 3 (Years 5 and 6).

        The school also runs a school wide 'buddy' program, which partners the
        eldest students in the school with the youngest in the school. Students have
        fond memories of their buddies when they started at the school and take the
        responsibility of being an older buddy seriously.

        "One of my favourite programs is the Buddies Program, where the Year 6 and Year
        5 kids get buddied up with the kindy kids. For the first few weeks of the term we
        eat with the kindy kids and play with them". Mira. "It is our job to look after them
        and make sure they are happy and safe in the playground", Olive.

        Our classrooms are designed to ensure comfort and encourage a harmonious
        atmosphere. We incorporate flexible seating and use lounge chairs, rest
        areas, wobble stools, exercise bikes, bean bags and other options which
        ensure students are not restricted to sit in a single dedicated chair for the
        duration of the day.

IMARY SCHOOL WWW.BCPS.ORG.AU 53 TENNYSON ST, BYRON BAY NSW 2481. PH: 02 6685 8208 PAGE 12
OUR MISSION STATEMENT
We...
• Provide opportunities for students to explore
  and develop their full potential, both academically
  and socially through innovative teaching
  methodologies
• Provide a safe, supportive and inclusive environment
• Teach children to resolve conflict, make educated
  decisions and accept responsibility for their actions
• Engender confidence, resilience, creative thinking
  initiative and constructive communication skills
                        BYRON COMMUNITY PRIMARY SCHOOL WWW.BCPS.ORG.AU 53 TENNYSON ST, BYRON BAY NSW 2481. PH
SPECIAL(IST) STAFF
                                                                                              We value our happy and enthusiastic teachers and staff. Everyone
                                                                                              employed at BCPS is here with the same mandate; to support our students
                                                                                              academically and emotionally so they may thrive. By undertaking regular
                                                                                              personal development and specialist teacher training programs we strive
                                                                                              to stay abreast of the most contemporary educational approaches. As well
                                                                                              as our dedicated class teachers we are at the cutting edge of learning with
                                                                                              a broad number of specialist staff engaged by our school to support each
                                                                                              child to their full extent, encourage their growth mindset and open them to
                                                                                              a world of opportunity.

                                                                                              As well as classroom teachers for each of our four stages, we have a number
                                                                                              of specialist teaching staff:

                                                                                              SPECIALIST STAFF
                                                                                              •       Technology and Engineering teacher

                                                                                              •       Drama and Performing Arts co-ordinator

        Sue Stewart Kindergarten Assistant                                                    •       Teacher's assistants – Years 1-6

                                                                                              •       Visual Arts teacher
        Sue assists in the supervision of educational activities
                                                                                              •       Library administrator
        and with the everyday organisation of the classroom
        routines, thus giving the teacher more time for                                       •       Language and Cultural Studies teacher

        planning and teaching.                                                                •       Kindergarten assistant

                                                                                              •       Music tutor

                                                                                              •       School Counsellor

IMARY SCHOOL WWW.BCPS.ORG.AU 53 TENNYSON ST, BYRON BAY NSW 2481. PH: 02 6685 8208 PAGE 14
IMPORTANT DATES
Our school thrives on a sense of community locally, nationally and globally.
Through a calendar of events, we instill that principle into the classroom and into
our annual celebrations:

•   Whole School Family Party – early first term to welcome new and
    existing families

•   Lantern Parade – celebrating the Winter solstice with our annual lantern
    parade, singing and heartwarming hot pot night

•   Open Morning – opening the school to the local community

•   End of Year Performance – a theatrical and musical extravaganza
    spotlighting the talents of the students and parents or guardians

•   NAIDOC Week

•   Becoming a Teenager Ceremonies –
    before and after camp – celebrating family and individual strengths

•   Mothers' Day

•   Fathers' Day

•   ANZAC Day

•   Year 6 Graduation

•   First Day Back – Transition Ceremony

•   Clean Up Australia Day

                                                                                      BYRON COMMUNITY PRIMARY SCHOOL WWW.BCPS.ORG.AU 53 TENNYSON ST, BYRON BAY NSW 2481. PH
SCHEDULE OF FEES 2021                                                                                 ENROLMENT FEES
                                                                                                              • There are two fee schedules;

        Payment:                                          for these programs will incur additional costs      – K2 (four year old students in kindergarten)
                                                          to those mentioned above and may need to be
        Payment of fees can be made in the office using   paid for as part of school fees.                    – K1 to Year 6
        the following methods:
                                                          Holidays/Extended Absences:                         Please refer to the relevant schedule
        1. Cheque made out to Byron Community
        Primary School Incorporated                       If you intend to temporarily withdraw your          (K2 incurs higher fees as this class is not eligible
        2. EFTPOS/Visa                                    child's attendance from school, the following       for Commonwealth Government funding)
        3. Direct Transfer – use child's name as          fees apply:
        reference or invoice number                                                                           Payment of Fees:
        4. Cash (not a preferred option)                  a. Up to four weeks – no discount
                                                          b. Anytime over and above four weeks – fees         All fees are to be paid in full by the end of week two
        All admin fees must be paid according to the      will be charged at 75% of the scheduled rate.       of each term unless arrangements are made to pay
        table above.                                                                                          by written and signed agreement with the Finance
        School fees can be paid off in installments.      If you decide to withdraw your child's              and Administration Manager.
        Please arrange an appointment with the            enrolment and re-enrol upon return, it will be
        Finance and Administration Manager to             considered as a 'new enrolment' and you will
        document a payment plan so that it can be         be required to pay all enrolment acceptance
        submitted to the School's Leadership Team for     fees.
        approval. This is due to be done before the end
        of week two of term.                              Withdrawal of Enrolment:

        If fees are not paid according to the tables      Four weeks notice within the current term
        above your child's privilege of attending this    is required upon withdrawal of enrolment.
        school may be withdrawn and the bond used to      Failure to give appropriate notice will result in
        cover any unpaid debts.                           four weeks' fees being charged from date of
                                                          notification to the administration of the school.
        Extra Curricular expenses: Excursions,
        Camps, Instrumental Music, Dance and more.        Note: Above school fees are current at time
                                                          of publication and are subject to change
        The school offers a rich and varied               without notice. It is expected that school
        extracurricular education program. Charges        fees will rise from year to year.

IMARY SCHOOL WWW.BCPS.ORG.AU 53 TENNYSON ST, BYRON BAY NSW 2481. PH: 02 6685 8208 PAGE 16
SCHEDULE OF FEES 2021: Years K1 to 6
               ENROLMENT FEES

                Fee                                        Amount       Payable                    Refundable
                Application Fee                            $157.50      Payable upon lodging       No
                                                                        application
                Registration of Enrolment                  $367.50      At time of acceptance      No
                                                                        of an offer of a place
                Bond                                       $500         At time of acceptance      Yes, 90 days after
                                                                        of an offer of a place     withdrawal of enrolment
                Enrolment deposit – will be credited       $817.50      At time of acceptance      No
                against your account. The balance and                   of an offer of a place
                subsequent term's fees to be paid as
                outlined below
                Total                                      $1842.50

               TUITION FEES

                Fee                         Amount                   Payable                                    Refundable
                First child                 $1275.75 per             The balance of the first term's fee and    No
                                            term                     subsequent term fees are payable by
                                                                     the end of week two of each term
                Second and subsequent                                As above                                   No
                children

                                     BYRON COMMUNITY PRIMARY SCHOOL WWW.BCPS.ORG.AU 53 TENNYSON ST, BYRON BAY NSW 2481. PH
LEVIES K1 TO 6 These apply to all individual students and are payable annually at the beginning of the year or

the date of enrolment (as a pro rata payment).

 Fee                                                Amount                       Refundable
 School Classroom Materials Levy                    Years K1 to 2 – $194.25      No
                                                    Years 3 to 6 – $220          No
 Building and Maintenance Levy                      $400                         No
 Specialist Teacher Levy                            $210                         No
 Resource Centre Levy                               $94.50                       No
 Student Accident Insurance Levy                    $19.50                       No
 Art Supplies Levy                                  $110.25                      No
 Information Communication Technology Levy          $200                         No
 Sports Levy                                        K1-2 – $78.75 per term       No
                                                    Years 3-6 – $100 per term
 Online Subscription Levy                           $100                         No
 Family Contribution Levy (FCL) – families are      $35/hr times 6 hours per     This charge will be added to
 required to contribute 6 hours of volunteer time   term = $210                  school fees in advance and
                                                                                 offset as FCL hours are met
SCHEDULE OF FEES 2021: Years K2
               ENROLMENT ACCEPTANCE FEES

                Fee                                           Amount       Payable                     Refundable
                Application Fee                               $157.50      At time of acceptance       No
                                                                           of an offer of a place
                Registration of Enrolment                     $367.50      At time of acceptance       No
                                                                           of an offer of a place
                Bond                                          $500         At time of acceptance       Yes, 90 days after
                                                                           of an offer of a place      withdrawal of enrolment
                Enrolment deposit – will be credited          $967.50      At time of acceptance       No
                against your account. The balance and                      of an offer of a place
                subsequent term fees to be paid as
                outlined below
                Total                                         $1835.00

               TUITION FEES

                Fee                          Amount                     Payable                                     Refundable
                First child                  $1650 per term             The balance of the first term's fee and     No
                                                                        subsequent term fees are payable by
                                                                        the end of week two of each term
                Second and subsequent        $1,520 per term            As above                                    No
                children
LEVIES K2 These apply to all individual students and are payable annually at the beginning of the year or the

                                                            date of enrolment (as a pro rata payment).

                                                              Fee                                                Amount                      Refundable
                                                              School Classroom Materials Levy                    $194.25                     No
                                                              Building and Maintenance Levy                      $400                        No
                                                              Specialist Teacher Levy                            $210                        No
                                                              Resource Centre Levy                               $94.50                      No
                                                              Student Accident Insurance Levy                    $19.50                      No
                                                              Art Supplies Levy                                  $110.25                     No
                                                              Information Communication Technology Levy          $200                        No
                                                              Sports Levy                                        $78.50 per term             No
                                                              Online Subscription Levy                           $100                        No
                                                              Family Contribution Levy (FCL) – families are      $35/hr times 6 hours per    This charge will be added to
                                                              required to contribute 6 hours of volunteer time   term = $210                 school fees in advance and
                                                              per term or be charged this levy in lieu                                       offset as FCL hours are met

IMARY SCHOOL WWW.BCPS.ORG.AU 53 TENNYSON ST, BYRON BAY NSW 2481. PH: 02 6685 8208 PAGE 20
ENROLMENT PROCESS
                                                                                                                                     BCPS POLICY & PROCEDURES
Enrolling your child at BCPS:                and/or Australian citizenship certificate    – siblings of existing students
                                                                                                                                     The rationale of our policies and
For a child to start at BCPS the
                                             d. Passport photo of your child              – students returning from an approved      procedures are to ensure student and
parent or guardian must complete an
                                                                                          leave of absence                           staff welfare, adherence to regulatory
"Application for Enrolment Form". A non
                                             e. Copies of latest school reports and                                                  requirements and clear communication
refundable application fee of $100 is
                                             those of the last two years plus any         – children of former students              across all aspects of our school life.
payable at this time.
                                             state or national testing results (if
Once this form is complete you will be       applicable)                                  – children of current teachers             A comprehensive list of BCPS policies is
invited to participate in an interview                                                                                               available on our website www.bcps.org.au
                                             f. Any reports including medical or          – date of receipt of application
with the relevant class teacher and
Principal.                                   educational specialist reports which                                                    Anti-Bullying Policy
                                             refer to your child's behaviour, aptitude    – appropriate age                          Child Protection Policy & Procedures
Upon offer and acceptance of an              or medical condition.                                                                   Critical Incident Management Policy &
                                                                                          – the quality of the reference from the
application all enrolment fees and                                                                                                   Procedure
                                             2. The decision about the enrolment          previous school/preschool
necessary documentation are to be                                                                                                    Code of Conduct
completed and signed.                        of any child is made on the basis of                                                    Communication Policy
                                                                                          The final decision that a child be
                                             full and complete information being                                                     Enrolment Policy
                                                                                          accepted for enrolment rests with the
Submitting your application:                 provided to BCPS plus a successful                                                      Excursion/Incursion Policy
                                                                                          Principal.
                                             interview with the Principal and class                                                  First Aid Policy
1. Application for enrolment of a            teacher.                                                                                Grievance Resolution Policy
                                                                                          Places in K2 will be confirmed on a date
student can only be made on the official                                                                                             Homework Policy
                                                                                          published by BCPS.
application document and must be             3. Students applying from overseas                                                      Medication Policy
accompanied by:                              may be interviewed on line but will be                                                  Privacy Policy
                                                                                          Offers for placements in other years are
                                             placed on a 'probationary enrolment'                                                    Student Attendance Policy & Procedure
                                                                                          made as availability arises.
a. Non -refundable $100 application fee      until week 4.                                                                           Student Behaviour Management Policy &
                                                                                          Should a vacancy arise throughout the      Procedure
b. Copy of the student's birth certificate   How BCPS reviews the application:
                                                                                          year in any year level BCPS will contact   Students with Disability Policy
                                                                                          the next family on the wait list to        Sunsafe Policy
c. If born outside Australia also provide    Placements in BCPS are prioritised on
                                                                                          arrange an interview.                      Student Supervision Policy
a current passport photo page, visa          the basis of any or all of the following:
                                                                                                                                     Use of Electronic Facilities Policy

                                                                                         BYRON COMMUNITY PRIMARY SCHOOL WWW.BCPS.ORG.AU 53 TENNYSON ST, BYRON BAY NSW 2481. PH
Family Contribution Levy (FCL)
         As a community school we ask families          A couple of things to remember:
         to be involved in our school to ensure it
         offers our students the best opportunity       • Excess FCL hour credits cannot be used
         for success. Each family is expected to        to pay school fees
         contribute six hours of volunteer time
         per term to our school. Where this is not      • Excess FCL hour credits cannot be carried
         possible a Family Contribution Levy (FCL)      forward to the next year but can be carried
         is applied at an hourly rate of $35 per hour   forward from term to term within the year.
         or $210 per term. There are numerous
         volunteering opportunities both at the
         school itself and behind the scenes. Some
         examples include covering library books,
         assisting class reading groups, gardening,
         contributing towards the preparation of
         end of year performance, assisting with
         lunch pickup. There are many ways you
         can help and we encourage you to work
         out an arrangement that best suits your
         commitments and lifestyle.

         The FCL is invoiced in advance each term
         and hours contributed are then credited
         against your FCL the following term. It is
         an audit requirement that all families are
         invoiced. Please ensure to record your FCL
         each time you volunteer your time in the
         register located at the front office.

IMARY SCHOOL WWW.BCPS.ORG.AU 53 TENNYSON ST, BYRON BAY NSW 2481. PH: 02 6685 8208 PAGE 22
And a final word from our VIP's
We asked our Year 5 and 6 students to            and compact size kids from all age groups      STEM and many more. These activities are     "We also have incredible teachers who are
write down what they thought about our           interact and know each other. The teachers     super fun and let you have fun outside of    not boring, but funny, and make things
school and we are proud to offer some            understand the kids and make learning          the classroom." (Marley)                     fun for us. This school does not have good
astoundingly mature insights into their          enjoyable and teach the way that children                                                   teachers, we have expert teachers." (Skye)
experiences at BCPS. These are their own         want to learn." (Leo)                          "There is also a lot of freedom here
words.                                                                                          at BCPS (like the motto freedom with
                                                 "The other subject I enjoyed is the one        responsibility). For one thing there is
"I like BCPS because it's unique. We have        and only (drum roll) Maths. I love maths       currently no bullying; and the last time I
lots of programs that other schools have         because at this school the teachers teach      saw something that remotely resembled it
never even thought about like Becoming           all of the methods and they teach very         (in year 3, 2014), the problem was pursued
a Teenager, Surf School, Rock and Water,         clearly. My last like is the freedom , the     and solved, not just forgotten about."
Food Dudes, Matrix and even a Halloween          freedom of the clothes" (Jackson)              (Yonah)
disco! The teachers are another matter.
They are great at what they do. The              "When I first came to this school one of the
specialists are perfect and the class            first things I noticed was how welcoming
teachers do everything so well and so            the environment was. Teachers would
naturally." (Zac)                                come up to me and ask what my name was
                                                 and it was nice to know that people were
"Socially this is arguably one of the best in    noticing me and welcoming me." (Olive)
the country. If something happens in the
playground the school is there to fix it up.     "So I've had my fair share of schools and
Whether it be to sit down and have a talk or     I love this one the most because we don't
sorting it out ourselves things are always       have to wear a uniform which equals
done in the right way". " Overall my school      diversity and form of self expression which
time at BCPS has fully prepared me for           is amazing because I love being able to
high school and I can't wait!."(Gabe)            express my style." (Amazon)

"BCPS has open arms and welcomes kids            "The programs at this school are endless
with different ideas and perspectives.           such as the sport activities (AFL, surf
The school encourages freedom with               school, swimming, cross country, sports
responsibility and the culture is for the kids   carnival), BAT, drama, end of year
to express themselves. Due to the small          performance, buddies, rock and water,

                                                                                        BYRON COMMUNITY PRIMARY SCHOOL WWW.BCPS.ORG.AU 53 TENNYSON ST, BYRON BAY NSW 2481. PH
53 Tennyson St, Byron Bay, NSW 2481
02 6685 8208
admin@bcps.org.au
www.bcps.org.au