Schools Guide - theschoolsguide.co.uk - Time & Leisure
Page content transcription
If your browser does not render page correctly, please read the page content below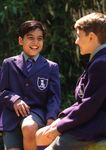 The Schools Guide

                  REACHING OUT
              Jenny Booth looks at how schools are making a difference with outreach programmes,
                            and the benefits for both pupils and their communities…

St Hilary's                                      Harlequins launch at Gordon's

          roviding a first-class education is   At Gordon's School, a unique state boarding    We operated drive-through food banks
  P       not enough for most schools - they
          are also striving to make the world
                                                school near Woking, design teacher Tom
                                                Webb led the production of thousands of
                                                                                               with Loveworks Charity. Donations were
                                                                                               received from over 200 RGS families which
a better place. From creating wildflower        clear Covid visors for use at Frimley Park     filled three RGS mini-buses."
meadows to helping disadvantaged                maternity unit and GP and vet surgeries
students catch up after Covid, schools and      across the area.                               Students from Putney High turned their
pupils are engaging with the community                                                         attention to the environment, clearing
through outreach programmes that offer          Pupils and staff at Reigate Grammar School     scrub on Wimbledon Common to maintain
benefits to everyone involved.                  rose brilliantly to the Covid challenge,       different wildlife habitats. "Bushwhacking
                                                finding ways to relieve the financial and      was so much fun! It was great to see our
Outreach comes in many different forms.         emotional hardships in society caused by       progress," says Ella, a Year 12 biology
Almost every school expects its students        the pandemic. "Charity work exploded,"         student. Peter Haldane of Wimbledon
to volunteer at some point. The pandemic        says Michelle Morgan, a spokesperson for       and Putney Common Conservators
made face-to-face visits to elderly people      RGS, which was named 2021 Independent          commented that the girls did an excellent
impossible, but undeterred the pupils at        School of the Year for Community Outreach      job. Meanwhile Year 7 and 8 boys from
St Hilary's Prep School - one of the first      and has been shortlisted in the 2021           Rokeby School, a preparatory school near
dementia-friendly schools in the UK (a          Social Mobility Awards, the first national     Kingston, also cared for the environment
programme which aims to raise awareness         awards introduced to acknowledge               by picking litter in public spaces, as well as
and help those with the condition) sent         organisations making a difference within       helping elderly neighbours and volunteering
paintings to elderly residents at a care        their community. "We collected nappies,        in soup kitchens.
home, and held online 'Knit and Knatter'        stationery, uniform and clothing for Stripey
sessions to handcraft woollen muffs with        Stork, a charity that helps vulnerable         Most independent schools were already
items attached inside and out to keep           families and babies; we raised money           partnered with nearby state schools when
dementia patients' hands busy, providing        and awareness for Mind; our Combined           Covid hit, partnerships that could involve
stimulation to ease the anxiety and             Cadet Force completed the Poppy run for        anything from providing specialist teaching
restlessness experienced with the disease.      the Armed-Forces charities, and many more.     to joint careers evenings. Students from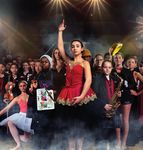 The Schools Guide

                                                                                                Reigate Grammar

Emanuel School

Queen Anne's School in Caversham led            to explore what
Mandarin lessons, helped with English           we can do to bring
reading and comprehension and provided          our communities
Oxbridge interview mentoring in other           closer together as
schools - activities that have proved to        this demanding year
benefit the tutors as much as the tutees.       comes to a close."
Queen Anne's music department shares
its facilities, and the computer science        At Putney High
department helps upskill teachers across        School, which
the Reading area.                               is in Ascent's
                                                Roehampton
Some school pupils had their learning           cluster, Year 7 & 8
interrupted particularly badly during the       pupils fundraised to
Covid lockdowns. Rising to the challenge        provide 120 holiday            Rokeby
of helping these pupils to catch up was         activity boxes for
Emanuel School, which consulted its partner     local children this
schools to identify ways to help close the      summer, working in pairs to raise the £12      into sport to talented young rugby players
gap. Emanuel's Saturday morning sessions        cost of each box. Putney is also creating a    aged 16-18. Inspired by the sacrifice and
during the Summer Term for 30 Year 5            pipeline of future innovators, working with    dedication of workers in the NHS and
pupils from disadvantaged backgrounds           six local schools to build an autonomous       beyond during Covid, Reigate Grammar
have generated very positive feedback,          robot to compete in the 'The Ultimate Goal'    School - which already has 170 pupils on
with a session dissecting owl pellets in the    game - a challenge that hones students'        means-tested support - has set up 10 new
science labs proving a particular hit.          skills in design, project management and       Nightingale bursaries for the children of
                                                software engineering. Suzi Longstaff, head     key workers, paid for by hundreds of
Emanuel is one of the 14 independent            of Putney High, adds that Ascent is the        community donations. "They are a thank-
schools partnering with 48 Wandsworth           embodiment of Putney's drive for personal      you to our key worker community," says
state schools in the borough-wide Ascent        responsibility under the banner 'It Starts     RGS head, Shaun Fenton.
initiative which started last month, to share   With Me'. "We're seeing more and more
teaching and learning in local clusters.        how our students are actively wanting to       The enrichment that comes from outreach
Around 1,000 children are expected              find ways that they can make a tangible        works both ways. The community benefits
to benefit from projects to provide             difference and our involvement in [Ascent]     - but so too do the students who carry out
enrichment and mentoring and to raise           provides an opportunity to do just that,"      caring tasks. Giving is very good for the soul.
aspirations through access to science, arts     she says.                                      Carrina Tunnicliffe, a spokesperson for
and sports facilities.                                                                         Rokeby School, notes: "The feedback from
                                                Scholarships and means-tested bursaries        the boys' Reflection Journals show that they
The initiative will also provide professional   are a traditional way for private schools to   have thoroughly enjoyed helping in their
development for teachers. Says Richard          share their privileged status. In one of the   communities, and that helping other people
Byrne-Smith, head of Hotham School in           more unusual examples, Gordon's School         has given them a sense of satisfaction whilst
Putney: "It has been a pleasure to work with    has partnered with Harlequins Rugby Club       increasing self-confidence as well as making
our colleagues in the independent sector        to offer full scholarships and a pathway       other people's lives better." 
                                                                                                                            T&L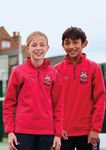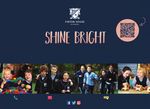 Time & Leisure
Half page
186 x 134mm

                                                                            Our next Open Morning is
                                                                             Saturday 25 September.
                                                                            Book now via our website.

                          We are an outstanding non-selective preparatory school
                       for boys and girls aged 4-11, located by Wandsworth Common.

                                  At Finton House, every child can shine.

                 020 8682 5757        admissions@fintonhouse.org.uk          fintonhouse.org.uk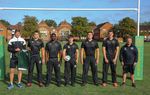 Empowering
future leaders
Register for an Autumn Term Senior School Open Event
at www.surbitonhigh.com
Boys 4 – 11 | Girls 4 - 18 | Part of the Surbiton High School family | Tel: 020 8439 1309 | Part of United Learning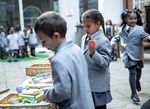 Accepting Registrations for September 2022
 •   Strong Ursuline Ethos             •   Strong All Inclusive Sporting Programme
 •   Excellent ISI Inspection Report   •   Full 11+ Preparation Programme
 •   New ICT Suite                     •   Outstanding Academic, Sport, Drama & Musical Success
 •   New Theatre & Dance Studio        •   Wrap around Care, 7.45am to 5.45pm

     Please join us for our Open Evening
                     Wednesday 6th October 2021 at 7.30pm
           Register: www.ursulineprep.org/admissions/open-events
                          or phone 020 8947 0859

     'The quality of the pupils' academic and other achievements is excellent'
                                       ISI Inspection May 2019

18 The Downs, Wimbledon, SW20 8HR                                UrsulinePrep      Ursuline_Prep
Founded 1936

                   An Independent Co-Educational Pre-Prep School
                                        for Children aged 3-7 years

"The Rowans School is a rare gem
 with superb staff..."
                                                                                         The Rowans School
                                                                                            19 Drax Avenue
 For more information or to book a tour please contact the Registrar, Mrs Judith Johns          Wimbledon
 020 8946 8220 | registrar@rowans.org.uk | www.rowans.org.uk                             London SW20 0EG
PROMOTION

                  Bilingual state primary in the heart
                   of Wandsworth where creativity
                 and individual talents are nourished
                             Marta Correia explains the importance of bilingual education
                                 and how APSoL can prepare children for the future

                  What´s your vision for
                  APSoL?
                  Our vision is to provide
                  all children with an
                  inspirational creative
                  curriculum, with rich
                  language provision,
where everyone can learn two languages,
developing a global citizenship mindset.
We believe in nurturing individual talents
and interests from the start, providing
children with a range of wider curricular
opportunities to build on these. In every
lesson, teachers lay the foundations for
pupils to build on their own creativity and
confidence. This knowledge then allows
pupils to explore their learning further
and deeper, through investigation and
opportunities that promote critical thinking.

Language is very important, how do you
champion this?
At APSoL, we believe that bilingualism
is for everyone and welcome children of
all language abilities and backgrounds.
Educational research shows that, early          APSoL, we are able to offer daily language     school, children have the same expectations
exposure to different languages boosts          teaching and learning experiences from         in relation to performance as with any
brain power, improves performance in other      Reception, in both languages. In Reception,    other school: EYFS profile, Year 1 phonics
academic areas and increases capacity           the children acquire language in an            screening, KS1 and KS2 SATs. We have a
to 'multitask´. The National Curriculum         immersive way. From Year 1, children will      proactive parent teacher organisation and
recognises the importance of learning a         have a daily language lesson and additional    very good links with local teaching alliances
foreign language and has implemented this       subjects delivered in the second language.     to ensure we embed current pedagogical
in the curriculum from year 3 onwards. At       We also see music as a language therefore      approaches in our practice.
                                                believe that all children should learn to
                                                play an instrument, read and compose
                                                                                               TESTIMONIAL:
                                                music. From Year 1, all children have the
                                                opportunity to learn a different instrument    "APSoL has changed my
                                                every year.
                                                                                               daughter's life. The teachers
                                                What do parents need to know about             are lovely and want to make
                                                the school?                                    a difference in your child's life.
                                                APSoL occupies part of the South Thames
                                                College site, comprising of a tremendous       The headteacher is kind and
                                                amount of space over three floors, including   understanding and is always
                                                excellent existing facilities: a spacious
                                                gymnasium, a large hall, a theatre/drama       looking out for what is best
                                                workshop room and state-of-the-art play        for your child." Maria Powell, Parent
                                                decks for all the key stages being created
                                                this summer. Due to being a new school and
                                                only having opened with Reception in 2020,     Anglo Portuguese School
                                                our children have small class sizes and        020 3417 0905, info@angloportugueseschool.org
                                                experienced teachers. As APSoL is a state      www.angloportugueseschool.org
You'll see a change in more
        than their maths skills.

We give students the personalised tuition they need to accelerate their maths skills and have a successful
school year. Our expert tutors don't just teach students to memorise or calculate; they teach them to truly
understand the way maths works. Which is why Mathnasium students make huge strides in the classroom
and become more motivated and self-assured overall.

their maths skills. Our live, face-to-face tuition is offered both in-centre and online.

Contact us today for a free trial session.

Mathnasium of Wimbledon
020 7550 6100 • Mathnasium.co.uk/wimbledon
14 Ridgway | Wimbledon Village | SW19 4QN
Parkside School
www.parkside-school.co.uk
PROMOTION

                 EDUCATIONAL EXCELLENCE
                   AT SEAHORSE NURSERY
                       National Nursery Award Finalist, Mary Rose, appointed in new role
                         as Education Officer at the award-winning Seahorse Nursery

When the first Seahorse Nursery opened                                                          I was at school, I was really inspired by
its doors in Southfields in 1997, founder                                                       my History Teacher. He gave us lots of
Julia Wolfe defined her nursery setting                                                         interesting facts and stories, something
with just 3 key words: 'loving, educational                                                     that really stood out; we would be able
and fun'. In the 24 years since, the                                                            to remember much more about a topic
Seahorse team has continued to                                                                  because of these amazing facts. I do the
provide their children with a specialised                                                       same when I am preparing a circle time
curriculum which ensures educational                                                            for the children, I find a fact that I've
excellence for every pupil. A key player in                                                     never heard before about a topic and
the design and delivery of this pedagogy                                                        teach something I think will really wow
will be Mary Rose.                                                                              the children. I know I've done a good job
                                                                                                when I hear the children relaying this
Mary has been with Seahorse Nursery
                                                                                                excitedly to their parents".
since September 2018 and is an integral
and much loved member of the team
                                                                                                Mary's years of experience in Early Years
who is well known across all Seahorse
                                                                                                means that she has an abundance of
locations. Mary started as Deputy at the
                                                                                                knowledge to share with practitioners
original Ofsted Outstanding Seahorse
                                                                                                across the Seahorse settings. This ranges
Nursery in Southfields. She starts her
                                                                                                from captivating the children through
new position as Education Officer in
                                                                                                quizzes, which preschool aged children
September 2021, which is a role that will
                                                                                                particularly love, to the best ways to keep
see her supporting practitioners across
                                                                                                children's attention and always looking at
the 3 Seahorse locations in Southfields
                                                                                                activities through their eyes. Mary makes
and Wimbledon Park.
                                              "I have not encountered such                      sure that all her circle time sessions and
When asked what excites her most about                                                          adult guided learning is interactive; she
                                              a dedicated, intuitive teacher
her new role Mary answered, "I'm eager                                                          will often dress up and create special
to spend more time at the other settings      during the 25 years of running                    hats to wear that link to the topic too! "I
to work alongside both long standing and      my Nursery. Mary adds an                          put as much effort into my preparation as
experienced members of the team and                                                             my teaching because I want the children
support the development of our newly
                                              extra dimension to every                          to get as much as possible out of the
qualified practitioners and apprentices."     encounter and inspires both                       session." said Mary.
She is also looking forward to working on
                                              her colleagues and children
the implementation of the updated Early                                                         Both Julia [founder] and Harriet
Years curriculum (September 2021) and         daily. She is a thoughtful,                       [Principal] are keen that the Education
new projects which will support specific      dedicated teacher who always                      Officer role supports continued
areas of children's learning, especially at                                                     professional development for the whole
our recently opened Wimbledon Park 2
                                              puts the child at the centre of                   team – this will include partner teaching
location.                                     her thinking and considers the                    and bespoke twilight learning sessions.
                                              impact of every activity upon                     There are many facets to this special
The role of Education Officer is focused
                                                                                                role and Seahorse Nursery is incredibly
on upholding educational excellence,          them." Julia Wolfe, Founder of Seahorse Nursery   excited to see what Mary will achieve in
and there is no one better suited for this
                                                                                                her new position.
role than Mary. She fully embodies the
Seahorse ethos of 'loving, educational         her passion for teaching and the wealth
and fun' and understands our vision to         of experience gained since achieving her
ensure every child has the best start                                                           Seahorse Nursery
                                               Education Degree in 1998.                        Wimbledon Park 020 8944 5919
to their educational journey. She is an        "Children love to know things that other         Southfields on 020 8789 1194
inspirational leader who is keen to share      people might not" Mary explains. "When           www.seahorsenursery.co.uk

    Learn more about Seahorse Nursery or book a visit at www.seahorsenursery.co.uk
       Alternatively, you can contact the team at Wimbledon Park on 020 8944 5919 or Southfields on 020 8789 1194
KIND HEARTS FIERCE MINDS STRONG SPIRITS

                  Open Morning: 11 September
            Sixth Form Open Evening: 30 September
                  Open Morning: 19 November

               BOOK TODAY: qas.org.uk
Queen Anne's is an independent school for girls aged 11 to 18
  Paddington to Reading   An extensive transport network,   Day and boarding
  in just 26 minutes        including a London service
Banstead Preparatory School
www.bansteadprep.com
NEWLAND HOUSE
SCHOOL
Independent Nurseery & Preparatory Day School
for Girls and Boys from 3 to 13 Years

                                                                       An independent co-educational day school in East Molesey
                                                                                 for children from nursery to year 13

                                                                            Open events for all age groups run
                                                                        throughout the year. Book an autumn term
                                                                          open day for an opportunity to meet the
                                                                        teachers and headmaster, learn more about
                                                                      the curriculum, and have a tour of the school.

                                                                         Thursday, 16 September 2021, 2.30pm
                                                                        Lower Years Open Afternoon (ages 5–9)

                                                                         Thursday, 30 September 2021, 6.30pm
INNO VATE, NURTURE, INSPIRE, FLY.. .                                          Sixth Form Open evening

WELCOME MORNINGS                                                          Thursday, 14 October 2021, 2.30pm
17 September               8 October   19 November                       Early Years Open Afternoon (ages 3–5)
Newland House School
Waldegrave Park, Twickenham, TW1 4TQ T. 020 8865 1305                    Thursday, 11 November 2021, 2.30pm
E. admissions@newlandhouse.net www.newlandhouse.net                     Middle and Upper Years Open Afternoon
                                                                                      (ages 9-16)

                               • Nannies, Maternity Nurses,
                                                                             To book our next open event,
                                 Housekeepers and
                                                                             contact our Admissions team:
                                 Mothers' Helps                                      020 8614 0857
                               • Permanent and Temporary                        or book a place online:
                                                                        www.hamptoncourthouse.co.uk/admissions
                               • Residential, Daily,
   All our                       Full and Part-Time
 applicants                    • Evening Babysitting Register
     are
 personally
interviewed
  and their
 references
  checked

                                 Tel: 020 8947 4666
                                 email: info@wimbledonnannies.co.uk
 Twitter: @wimbledonannies          www.wimbledonnannies.com
Facebook: Wimbledon Nannies
Instagram: wimbledon_nannies
 LinkedIn: wimbledon-nannies      184 Copse Hill, SW20 0SP
MADE IN PUTNEY
 Introducing Flo. Scholar,
  philosopher, meaning
        of life-erer.
 Asks the big questions.
Finds equally big answers.
The Schools Guide

                      SCHOOLS NEWS
                      All the latest from our leading schools in south west London and Surrey

Kingston Grammar's Hockey Success
Kingston Grammar School students,
Daniel Roberts and Tula Knowles have
been selected to represent the U16
England Hockey teams, after many
months of extensive training and
dedication to their sport.

Meanwhile, Kingston Grammar School
alumni Zach Wallace, Jack Waller and
Sarah Evans represented Great Britain
in field hockey at Tokyo 2020. The school
has a strong sporting legacy which
includes 29 appearances by alumni across
14 Olympic Games with seven gold
medals and one bronze medal. Recent
gold medallist alumni
include James Cracknell OBE and
Sophie Hosking MBE.                                Tula and Daniel with head Mr Lehec

Reigate Grammar School goes                        VIP audience at Banstead Prep
through to top awards                              School's production of Oliver Jr
Reigate Grammar has been shortlisted               Banstead Prep School was honoured by the
in the UK Social Mobility Awards, which            presence of special guests including Councillor
recognise organisations that have created          Jill Bray - the Mayor of Reigate and Banstead,
initiatives to advance social mobility within      local headteachers from Reigate Grammar
their establishments. RGS sets out to provide      School, Caterham School, Box Hill School and
world-class education to children from all         Harris Academy Sutton at a recent production
backgrounds. Its Changing Lives fundraising        of Oliver Jr. For Jon Chesworth, Banstead Prep's
campaign is an award-winning initiative that       headteacher, it was particularly rewarding to see    Reigate
                                                                                                        Grammar School
provides bursaries to talented children            the children get the opportunity to share their
whose families may not be able to pay RGS          hard work with an external audience. He said:
fees. The school raises and spends millions        "This experience will go with them to their senior
on fee reduction every year, through               schools next academic year, not just a special
events, philanthropy clubs, will bequests and      and happy memory, but in the personal growth
personal donations. The Nightingale Fund was       in confidence and all that they've gained from
also established in 2020 to provide bursaries      pulling together as a team, a great foundation for
to talented children of essential, lower-paid      their future success."
key workers.
                                                   Holy Cross Prep Launches New
New head at Ewell Castle School                    ʻLittle Sparks' Pre-school
Mrs Loren Macallister starts in her role of        Holy Cross in Kingston has announced the                                 Ewell Castle head,
                                                                                                                         Mrs Loren Macallister
Head of Preparatory School this September.         launch of a new pre-school. Called 'Little
Mrs Macallister brings a wealth of teaching        Sparks', the school's ethos is to ignite a flame
knowledge and experience including                 that will define the arc of their pupils' futures.
familiarity of ISI Inspections from her time as    Opening in September, the pre-school will
an ISI Team and Compliance Inspector.              benefit from the extensive facilities at Holy
                                                   Cross and its specialist teachers. Open events
The values of Ewell Castle inspired her            take place on 18 September and 6 October.     T&L

to join. The school runs a thriving Forest
School, Young Enterprise Programme and has           Head to our
extensive co-curricular activities. It also uses     comprehensive guide
the Building Power framework and bespoke             to schools in south west
pupil tracking and setting to ensure all its         London and Surrey
pupils achieve their potential.                                                                         Banstead Prep
PROMOTION

                                TEENAGERS:
                INSTRUCTION MANUAL REQUIRED!

Parents of teenagers can sometimes be        teenagers, but also to keep the wider       destructive behaviours or addictions, is
identified by their slightly haunted look.   family relationships healthy and strong.    key to maintaining a healthy dialogue.
One minute everything seems fine and
dandy, your children hanging off your        It is perhaps too easy to justify not       Over the last two years Kingston
every word with adoring eyes full of love    knowing which way to turn with the          Grammar School (KGS) and The Kingston
and respect and then almost overnight        attitude that 'it was very different        Academy (TKA) have formed a cross-
your world implodes. They become             in my day'. Today's heightened and          sector partnership called FUTURES.
teenagers and everything you know – or       fast-moving environment bears little        Last year, the collaboration focused
thought you knew – is turned upside          resemblance to what we knew at school,      on providing high quality inspirational
down. Supporting children through the        where there was less, if any, exposure      university and careers education events
transition to becoming a young adult has     to online pornography, no social media      to students in schools across the local
never been easy. The last 18 months,         and certainly no 'sexting'. Whilst it can   community; the principal aim of the joint
however, have amplified the challenges       be difficult for adults to relate without   venture is to enable students to make
and increased parental anxiety               having shared this experience, our          aspirational choices whilst being made
significantly as they try to support         children still look to us to help protect   aware of the opportunities available to
their children through the minefield         and guide them – even when they think       them. In this post-pandemic era, though,
which includes disrupted learning,           (and occasionally protest) that they        we understand that there is a significant
social isolation through lockdowns and       don't need us to. Educating ourselves       need to support parents and carers too
the dominance of social media. The           is crucial. As parents we cannot afford     and we are delighted to be launching a
disruption created by the pandemic           to ignore or avoid uncomfortable issues.    new strand of FUTURES which aims to
combined with the heady highs and lows       We, and our children, can benefit hugely    support local parents through a series of
of adolescence have created a perfect        from both understanding the challenges      parental advice and support webinars.
storm. Many parents are unsure about         that teenagers face and accepting that      Deb Sherwood (Director of Partnerships
when their child's behaviour is something    what is normal to them can often feel       and Outreach at Kingston
for them to worry about, or whether it       alien to us. We need to accept that our     Grammar School)
is typical for children of that age. We      experience of teenage life is outdated
recognise that parents and carers need       and perhaps not as relevant as we hoped
all the support that they can get, not       or assumed. As a parent knowing when
only to help them through the joys and       and how to seek specialist support,
                                                                                         Kingston Grammar School
                                                                                         London Road, Kingston upon Thames KT2 6PY
challenges of living with their growing      whether for mental health issues,           020 8546 5875 www.kgs.org.uk
PROMOTION

In the true sense of partnership
between schools, students and their                                                                     "Many parents spent significantly
families, we plan to deliver a series of                                                                more time with their teenagers
events that will help support parents                                                                   during the various lockdowns than
through the seismic changes that take                                                                   pre-Covid life allowed. Navigating
place during the teenage years.                                                                         changes that adolescence brings
                                                                                                        against the backdrop of a global
To launch this new initiative,
                                                                                        pandemic is certainly a challenge. Our Futures
we are absolutely thrilled to
                                                                                        collaboration supports not only students but
have secured Lorraine Candy for                                                         parents too, through sharing the wisdom of experts
the inaugural webinar entitled                                                          who can give practical advice and support.
'Top ten tips to make your                                                              Charlie Venter, Senior Deputy Headteacher,
family life more harmonious'.                                                           The Kingston Academy
                                                                easy-to-follow, well-
Lorraine is a mother of four and
                                                                researched guidance
an award-winning journalist
                                                                from experts.                          "The active partnership between
with over a decade of experience
                                                 Lorraine will be joined by Kingston                   parents and school cannot be
writing about parenting in national                                                                    underestimated and these seminars
                                                 Grammar School's Pastoral Deputy
newspapers including columns in                                                                        have been designed to help parents
                                                 Head, Sarah Humphrey, to talk
the Sunday Times Magazine and                                                                          navigate the tumultuous teenage
                                                 through her tips on what is required
Daily Mail. She is former editor-in-                                                                   years and to minimise the inevitable
                                                 to maintain harmony throughout         bumps in the road. If school and home are pulling
chief of Sunday Times Style, Elle and
                                                 what can be, potentially, some         in the same direction then the hope is that all
Cosmopolitan. She is also the co-host
                                                 challenging years.                     teenagers can make informed decisions about their
of the chart-topping lifestyle podcast                                                  lives, with both teachers and parents supporting
Postcards from Midlife. Lorraine's               Please register here to join us for    them all the way."
latest book, Mum, What's Wrong with              this FREE virtual event at 6.00pm on   Sarah Humphrey, Deputy Head (Pastoral),
You? is currently in the Times top ten           Tuesday, 21st September 2021           Kingston Grammar School
bestsellers list. It is a warm and witty
memoir in which she offers useful,               www.trybooking.co.uk/BDSZ

  KGS68_Futures_forum_Advertorial_FINAL.indd 1                                                                                02/08/2021 11:21
YOUR PARTNER
   FOR SELECTIVE                                                       WPMS have a newly
  SENIOR SCHOOL                                                       decorated playground
      ENTRY                                                     Join the nursery of happy, curious learners…
                                                                       Booking places now for 2022/23
                                                          Call now to register your interest and come and visit us

        Year       Year      Year                        Well established, independently run Montessori nursery
                                                         school offering high quality education in a friendly and
         4          5         6                          caring environment. Small classes with qualified staff ensure
                                                         excellent levels of pupil contact.
We offer a bespoke curriculum, dedicated
to each year group, in preparation for the               Extra activities include sport, yoga and music.
  11+ exams and interviews. Preparation                  Lovely outdoor garden.
   starts early so that what needs to be
  covered can be spaced out into small,                  206 Heythorp Street, Southfields SW18 5BU.
 enjoyable chunks removing the need for                  020 8944 8584 • www.wpms.co.uk
           any last minute panics.
                                                         Please email Clare Collins
                                                         for a visit clare@wpms.co.uk

                                                                      Outstanding
                                                                      status from Ofsted

                        Clear, trustworthy
Outstanding face-           advice with
 to-face teaching          knowledge of
 online, including      entry requirements
 regular progress         for each school
tests on our digital       and ongoing
     platform.                support.

               Our central focus at Meta
             Prep, it's even in our name, is
               about giving each pupil a
                 repertoire of cognitive
                  (thinking) tools and
               strategies. Weekly lessons
                prepare 'meta-learners',
              equipping children with the
              capacity to make progress
              and see successful outomes.

         CALL US                EXPLORE
          NOW                     OUR
                                WEBSITE

   020 7193 4471        WWW.METAPREP.CO.UK                                                        Blooming Years                         Bl
                                                                                                    Nursery & Pre-School                 N

                                               Blooming Years Nursery portrait ¼ page 90mm x 134mm Ad option.indd 2   11/08/2021 16:11
Independent day school for boys and girls aged 2-11 years

               OPEN MORNING
                FRIDAY 8 OCTOBER – 9:30 AM TO 12:00 NOON
                             HEADMASTER'S WELCOME AT 9:45 AM
01737 354119 • registrar@aberdourschool.co.uk • Brighton Road, Burgh Heath, Surrey KT20 6AJ • www.aberdourschool.co.uk

                                                                          ALDRO
                                                                          OPEN MORNING
                                                                           Saturday 2 October 10:00-11:30

                                                             FREEDOM
                                                            TO FLOURISH

                                     CO-ED FROM                                           To book your place visit
                                      SEPTEMBER                                           www.aldro.org or email
                                         2021
                                                                                          admissions@aldro.org
SENIOR SCHOOL OPEN MORNING
                                              Saturday 2 October at 10.00am*
                                                                  *Subject to national restrictions

                             "Unpressured (for the most part) and friendly, but this is no soft option ...
                        the girls both work hard and play hard, with results to match." The Good Schools Guide

                                                                 'To Love is to Live.'

                                    www.manorhouseschool.org | 01372 457077 | admissions@manorhouseschool.org

38955 Manor House School Advert A5L Open Morning Senior.indd 1                                                            05/08/2021 09:42

                              GORDON'S SCHOOL
                                                       BOARDING IN SURREY
                               Years 7, 9 and Sixth Form boarding places available.

                     'Students who attend the boarding school provision exceed their
                  predicted outcomes and consistently reach, and further, their potential'
                                                         OFSTED BOARDING INSPECTION REPORT 2019

                           For open events, please visit www.gordons.school
   BESPOKE RESIDENTIAL BOARDING                                   SCHOLARSHIPS IN SPORT AND            CLOSE TO LONDON AND ITS
    HOUSE FOR YEAR 7 STUDENTS                                         MUSIC AVAILABLE                 AIRPORTS BY ROAD AND RAIL
The Schools Guide Promotion

                                School updates

THE ROWANS                                         HALLIFORD SCHOOL                               SHREWSBURY HOUSE SCHOOL
The Rowans based in Wimbledon is a                 In our centenary year, Halliford School        Shrewsbury House School is an outstanding
co-educational school for children aged            continues to be a warm-hearted School          Independent Prep School for boys aged
between 3 and 7, providing a nurturing and         based on strong family values where we are     7–13 located in Surbiton, Surrey. With a
welcoming start to school life, especially         proud to know and be respectful of every       superb academic record, committed staff,
during those early years when key social           student as an individual.                      small class sizes and dedicated pastoral
skills and attitudes are acquired and                                                             care, every boy has the opportunity to fulfil
developed for life.                                The Hallifordians community is founded on      his potential. Shrewsbury House School
                                                   high-quality teaching, outstanding pastoral    has a national reputation for success in
The Rowans has a long-standing reputation          care and first-class sporting, cultural and    Scholarships and Awards to top day and
for academic and all-round excellence              co-curricular opportunities.                   boarding Senior Schools at 13+.
and every teacher takes great pride in the
achievements of each child.                        The School is well connected to the local      Our Annual Open Morning will take
                                                   area with a wide range of coach services.      place on: Saturday 25th September,
For more information or for a tour of the                                                         9.30am–11.30am.
school visit www.rowans.org.uk or contact          For more information, please call the
our registrar registrar@rowans.org.uk              Registrar, Mrs Fran Clatworthy, on             Please register your interest by email
                                                   01932 223593.                                  registrar@shstrust.net
19 Drax Ave, London SW20 0EG.
020 8946 8220                                      www.hallifordschool.co.uk                      shrewsburyhouse.net

SUTTON HIGH SCHOOL
Sutton High School GDST is an independent day school for girls from
3-18 and is part of the Girls Day School Trust.

Our school is vibrant and diverse and our girls are proud to be part
of our energetic and forward-thinking community. At the heart of our
offer are the core values of courage, truth and joy.

We inspire and nurture individuality - you will not find a particular
'type' here. Our girls learn to find their own voice and be confident
in who they are. Our size allows us to know and value every girl
and we place enormous emphasis on both self-respect and respect
for others. We know that girls do better when they feel better, so
their wellbeing is our central focus. Every girl will find her own path
here and she will forge that path with support from passionate and
dedicated staff, committed to her success.

Beyond the classroom, our girls' experiences are vast and varied.
From our many co-curricular clubs to a comprehensive schedule
of day-trips and residential visits as far-reaching as the Galapagos
Islands, the opportunities are endless. As part of the Girls' Day
School Trust, our girls have access to a much wider network,
which offers them trust-wide conferences, competitions and learning
opportunities.
                                                                                        REGISTER FOR OUR OPEN EVENT ON
Our school strives to be a place that ignites a spark in every girl, so          Saturday 18th September here at suttonhigh.gdst.net
that she finds new interests and develops her individual talents.
A family-run boarding and day school for boys aged 7-13

Education and tradition on
your doorstep;

   Outstanding academic
   results

   100% success rate to
   chosen senior school

   Average 10-12 boys per
   class

   All 'homework' done at
   school

   Sport every day

   Exceptional pastoral care

   Endless opportunities to
   try new sports & activities
   in 30 acres of beautiful
   grounds
                                                                         Coeducational prep school and nursery
                                                                         where there's more to a good education.
   Two daily bus services to     "Live to Learn and Learn to Live"
   & from London
                                                                         Open Morning Wednesday 29 September
            To download a prospectus, please visit
          www.woodcotehouseschool.co.uk/prospectus
                                                                         book online at bansteadprep.com/admissions

                         Woodcote House School
               Snows Ride, Windlesham, Surrey GU20 6PF                      SUTTON LANE | BANSTEAD | 01737 363600
       Tel: 01276 472115   admissions@woodcotehouseschool.co.uk                 ADMISSIONS@BANSTEADPREP.COM

      Shrewsbury House
      Pre-Preparatory School
      Now registering for Nursery
      & Reception places 2022
      At Shrewsbury House Pre-Prep we offer an excellent academic
      provision combined with outstanding pastoral care.

      Join us for our Open Morning on Friday 8th October 2021 from
      9:30am-11:30am. Please visit our website to register your interest.

      If you would like a personal tour of the School in the meantime,
      please contact our Registrar, Mrs Jules Akhurst:
      shppadmissions@shstrust.net | 01372 462781

                   Shrewsbury House Pre-Prep offers an
                   excellent educational experience to both
                   boys and girls aged between 3 and 7

                   www.shrewsburyhousepreprep.net
                   22 Milbourne Lane, Esher, Surrey KT10 9EA
100% Academic
   Scholarship Success!
     An independent school for boys aged 4-13 years, with co-educational nursery.
Set in 45 acres of beautiful countryside with school bus routes including to SW London

       Individual tours are recommended
                                 To register your interest,
                     please e-mail admissions@parkside-school.co.uk
                                   or call 01932 862749

                          parkside-school.co.uk

                                                                                         49
Join us at our next OPEN MORNING taking place on

    SATURDAY 2ND OCTOBER 2021 | 9.30 AM - 12 NOON
         www.rokebyschool.co.uk/admissions/visit-us/ to book your place today

                                           www.rokebyschool.co.uk | 020 8936 7979 | admissions@rokeby.org.uk
Smart, Skilful and Kind                      School bus service from Wimbledon, Putney, Southfields and Barnes

 Holy Cross Prep School &
 new            Pre-School
 Open Events:
 Open morning: Sat 18th Sep
 Open afternoon: Wed 6th Oct

                          Here we ignite a spark; the spark that will shape the life.
                          Holy Cross Pre-School, George Road, Kingston upon Thames, KT2 7NU
                          www.holycrossprepschool.co.uk admissions@holycrossprep.com
                          020 8942 0729
The Schools Guide

  HOW TO CHOOSE A SCHOOL
           Education expert Sue Laidlaw on how to select a school where your child will thrive,
                             plus all you need to know about Open Days…

Choosing a school for your child is,
somewhat bizarrely, rather like buying
a house! On paper, you may have a few
choices that all look good and "tick the
boxes" but somehow you are drawn to one
rather than the others.

At Laidlaw Education, we have been
advising parents for decades on the best
options for their child and most of them,
myself included, will look at the factual
information and try to decide by comparing
schools accordingly. But, like buying houses,
don't be afraid of your gut instinct. Embrace
that part of your decision-making, along
with your quantitative evaluation. If you, as
parents, feel comfortable and at home in a
school, it almost always follows that your
child will be too.

So where do you start? When you begin to
think about a prospective school for your
child, try to ignore the advice and opinions    sprint, the teenage years can be demanding       Do be aware that your guide is quite likely
of your friends. What is right for one child    and a suitable environment is vital.             to have been handpicked and, indeed, many
is not necessarily right for another. Many                                                       parents are influenced both positively
parents prefer to have all their children in    Do consider factors such as whether you          and negatively by the pupil who showed
one school but, certainly at Senior level,      are looking for a mixed or single sex school,    them round! Whilst this can be a very
different schools may suit different siblings   is outside space important, how academic is      helpful indication of the type of children
far better. The most important fact to bear     your child – will they thrive in a fast-paced    who attend, try not to be too influenced
in mind is to find the right place for each     academic environment or will they achieve        by one individual. Look beyond and gather
individual child to be happy and to be the      more if the pace is a little slower and more     a general view. Do ask questions but also
best that they can be and, importantly,         supportive? The list goes on.                    look at the less obvious pointers - the
not better than their own personal best.                                                         displays on the walls, the classrooms that
This may mean putting aside your own            Websites will give you information about         you are not shown as well as those that
aspirations for a child to be at a highly       staff qualifications, facilities, community      you are encouraged to view. How do the
prestigious school if that is not where         programmes as well as SEN support and a          pupils respond to the staff? Be objective and
they are best suited to thrive. The journey     sense of their pastoral care. You will read      observe wisely.
through education is a marathon not a           about extra-curricular opportunities and
                                                events which the school provide. Every           Eventually, you will form a shortlist
                                                school will have a Safeguarding Policy for       (although sometimes this can be rather
                                                you to read.                                     long!). We advise thinking in three tranches
                                                                                                 - realistic, aspirational and safety net.
                                                The round of Open Day events for visiting
                                                prospective schools for entry in September       As a mum and professionally, I have seen
                                                2022 is now being advertised. Happily,           many thousands of children and families
                                                and at present, these are now being held         through this process. As long as you are
                                                in person rather than online. Your visits        honest with yourself, truly consider what
                                                will either enable you to see the school         is best for your child in terms of their
                                                during a normal working day or after hours.      academic and personality needs, everything
                                                These visits will not only give you a taste of   else will fall in to place. 
                                                                                                                            T&L

                                                the school but an opportunity to speak to
                                                                                                  Sue Laidlaw is the founder of Laidlaw Education
                                                current students and also members of staff.      LLP www.laidlaweducation.co.uk
PROMOTION

THE POCKET ROCKET
PA FOR YOUR FAMILY
Victoria Renford talks to us about her business

Victoria what is your background,              The parents I support are in constant          for every member of the family, these child
experience and what do you specialise in?      contact with me throughout the day by          and household-related tasks continue
For the past 10 plus years I have worked       phone or email. I often find that short-fire   to disproportionately fall onto mothers,
as an international travel nanny and           messages and voice notes are the easiest       creating extra stress and a never ending
                                                                                              mental checklist.
personal assistant for high net worth          for busy parents to communicate their
families from across the UK. I have            wants and needs to me, without adding
                                                                                              I give families, especially mothers, their time
experienced first-hand the time and            to their mental load. I have a client who      back to spend with their children, work on
effort it takes parents (especially            sends messages sporadically throughout         their businesses, further their careers or
mothers) to organise, run and streamline       the day and another who sends a list           just have time for themselves. I truly believe
a busy household.                              each night with what is to be organised,       that life is too short for things that can
                                               sourced and ordered for the following          be outsourced and Victoria Renford is the
When covid hit and everything paused,          day or week.                                   service that can be outsourced to.
parents I had worked for previously
contacted me to help with their family         What does Victoria Renford take                 Where do you see your business in
                                               care of:                                       5 years time?
administration, so that they could
                                                                                              I want Victoria Renford to become a trusted
look after and home school their               •   Nutritional weekly food plans              brand for family coordinating. I see Victoria
children, all while continuing to work             with Recipes                               Renford expanding and evolving as family
themselves. After a lot of research, I         •   Online Food shopping                       needs grow and change to ensure my
found no affordable service for families       •   Shopping Online                            families receive the same high level service
to outsource these everyday tasks and          •   All things children related                they have become accustomed to.
created Victoria Renford to fill that void.    •   Bookings
                                               •   Appointments                               "I have been using Victoria
Victoria Renford specialises in                •   House Services
streamlining family administration and
                                                                                              Renford for 8 months and
                                               •   Payments
easing the mental load for busy parents.       •   Reminders                                  the ability to message 'I need
                                               •   Travel Research                            yellow shorts for Jake' and have
How do you work with each family?                                                             5 options sent through to me
I work closely with every family to            What benefits do you see from a family
personalise my services to meet their          using your services?
                                                                                              from the brands I like saves me
individual needs.                              Parents can regain hours of lost time every    endless amounts of time" Claire
                                               week and ease the burden of the mental
At an initial meeting, I focus on getting to   load of running a household.
know the family and understanding the                                                         Victoria Renford
                                               Whether it is the last minute birthday         07732 412951
smaller details, from their favourite foods    presents, the pirate costume needed for        victoria@victoriarenford.com
through to their favourite brand of socks.     school on Friday or booking appointments       www.victoriarenford.com
Open Morning
   Saturday 25th September
   9.30am-11.30am

   Shrewsbury House School is an outstanding
   Independent Prep School for boys aged 7–13 located
   in Surbiton, Surrey. With a superb academic record,
   committed staff, small class sizes and dedicated
   pastoral care, every boy has the opportunity to fulfil
   his potential. Shrewsbury House School has a national
   reputation for success in Scholarships and Awards to
   top day and boarding Senior Schools at 13+.

        registrar@shstrust.net           020 8399 3066       @shrewsburyhouse    shrewsburyhouse.net

 The Mall School is a happy, nurturing and inspiring environment for boys aged 4 to 11 in Twickenham

                          BOOK YOUR INDIVIDUAL
                          TOUR WITH OUR
                          HEADMASTER TODAY
                          www.themallschool.org.uk

   2021 11+ offers to 20 independent and grammar
   schools including: Kingston Grammar, Tiffin,
   Hampton, King's College School Wimbledon,
   Reed's, Epsom College, St George's College
   & St James School
   Non-selective for entry at Reception; assessment for
   other years
   Small class sizes with focus on each boy's potential
   Morning and afternoon minibus service from Kew,
   Richmond, Kingston, Osterley and Sunbury
   Wraparound care from 7.30am to 6.00pm including
   extensive extra-curricular offering

       Bringing out the best in every boy                       "Our son is thriving. The progress he has
185 Hampton Road, Twickenham TW2 5NQ • 020 8614 1082            made both academically and pastorally
admissions@themallschool.org.uk • www.themallschool.org.uk      has been magical." Current parent
A very different
                                                          kind of single-sex
                                                                  education
                                                                     Separate
                                                                 yet together

BOYS AGED 13-18                                                    GIRLS AGED 11-18
FULL BOARDING AND DAY                                     FULL BOARDING AND DAY
SHERBORNE, DORSET                                              SHERBORNE, DORSET

01935 810403                                                             01935 818224
admissions@sherborne.org                                    admissions@sherborne.com
sherborne.org                                                          sherborne.com

  Come and see us at the Independent Schools Show in Battersea on 13 & 14 November
                                                                                        55
'High expectations of the pupils enable
      them to attain excellent standards.'
      'Pupils show excellent self-confidence
      and resilience.'
      ISI Educational Quality Inspection Report

      The Study is a leading prep school situated
      in the heart of Wimbledon Village. We
      identify and nurture each girl's unique
      academic, creative and sporting skills in a
      caring and supportive community.

      Request a Virtual Tour or join us at our Open Morning
      on Saturday 2 October 2021.
      Visit www.thestudyprep.co.uk or call Katie Salt,
      Head of Admissions on 020 8947 6969                                              Shortlisted
      Registered Charity No. 271012                                                    Prep school of the year

     Independent Senior Day School
     Boys 11–18 years             Girls 16–18 years

    Open Events 2021
    Open Morning
    Saturday 2nd October
    9.30am – 12noon
    Sixth Form Open Evening
    Wednesday 6th October
    6pm – 8pm                                              At Halliford your child will be known and respected as an
                                                         individual and encouraged, supported and inspired to become
    Visitor Mornings                                        the best version of themselves that they can possibly be.
                                                               Extensive coach service covering the surrounding area
    Thursday 4th & Tuesday 9th November                        Short walk from Shepperton Station
                                                               Shuttle service from Walton and Staines Stations
    Tours at 9.30am & 11.30am
                                                           Halliford School • Russell Road • Shepperton • TW17 9HX
    Book now at: www.hallifordschool.co.uk
                                                         registrar@hallifordschool.co.uk 01932 223593        

B0835 Halliford 134x186mmL.indd 1                                                                           17/06/2021 11:47
OPEN MORNING
                                                                                   Wednesday 29 September
                                                                                       10.30 am – 12 noon
                                                                                     Please register via the website
                                                                                      www.chinthurstschool.co.uk

 Independent co-educational school
    for children aged 21/2 – 11 years

 Independent
 School of the
  Year 2020
  FINALIST

     A JUNIOR SCHOOL OF
  REIGATE GRAMMAR SCHOOL

 Chinthurst School, Tadworth Street, Tadworth
     Surrey KT20 5QZ T: 01737 812 011
     E: admissions@chinthurstschool.co.uk
   @ChinthurstSchool      @chinthurst.school
                 @ChintSchool

                                                                                          School of the Year 2020-2021

                                                                                       VISIT US
                                                                                            virtually or in person

                                                                                     ANNUAL OPEN MORNING
                                                                                          Saturday 25 September 2021

                                                                                    SIXTH FORM OPEN EVENING
                                                                                        Wednesday 29 September 2021

                                                                                    WORKING OPEN MORNINGS

                                                                                            LIVE Q&A AND
                                                                                          INDIVIDUAL TOURS
"Happy kids, great results"                                                             Please visit rgs.to/open-tl for dates,
The Good Schools Guide                                                               information and to register for an event

               Reigate Grammar School, Reigate Road, Reigate, Surrey RH2 0QS
               01737 222231 | admissions@reigategrammar.org | reigategrammar.org        RGS coach service available
                                                                                         from the Banstead area
                reigategrammarschool |  @reigategrammar |  reigategrammar
PROMOTION

ANXIETY -
THE NEW PANDEMIC
OF OUR YOUNG PEOPLE
Baruch Spiegel - Clinic Director at
Hopetree Clinic discusses the most
prevalent condition in our young people today

Hopetree Clinic provides assessments and         This helps the young person detect the               You speak of foundations, have you seen
treatment programs for children and young        pre-cursers to an oncoming spike in anxiety,         any deeper root causes for the surge in
people. We have small, but highly qualified      which allows for pre-emptive strategies              anxiety cases?
and experienced team, who are at the top of      to be used. Once the physical strategies             Yes. The most common fundamental thought
their respective fields. Each practitioner has   have been mastered then we move onto                 that comes up during the training is 'I don't
their own particular focus of expertise.         the psychological aspects of anxiety. For all        know who I am'. This identity crisis leads
                                                 these types of cases I work with, there are          to young people questioning themselves,
As the Clinic Director, what is your area        unhelpful thinking styles that exacerbate            comparing themselves to others, and feeling
of expertise?                                    their anxiety. For example, the teenagers I          hopeless and alone in the process.
Although I have worked with a range              work with, regularly 'Label' themselves and
of different conditions, my main area            obsessively think such thoughts as 'I am a           How do you broach such a sensitive subject?
of practice is training young people to          failure', 'I don't deserve to be happy', and 'I      The foundation of my treatment programs
overcome serious anxiety problems. Anxiety       am ugly and fat'.                                    is the trust I build in sessions. That trust is
is arguably the most prevalent condition                                                              built by providing a safe environment in
amongst young people today, having               In addition to labelling, one of the most            which they can learn about their anxiety
been exacerbated by the uncertainty and          common unhelpful thinking styles for                 and ultimately themselves. I try and bring a
unsettling period of Covid restrictions over     teenage girls is 'fortune telling', in particular,   lot of humour into my sessions, if the young
the past 18 months.                              'mind reading'. This is when the young               person is having fun and enjoying their
                                                 person believes they know what others                session about high anxiety then we are doing
How do these serious anxiety problems            are thinking about them, and it is nearly            something right. I want the young people I
manifest in young people?                        always negative. This feeds into the labels          work with to leave my sessions feeling better
It can come in a range of presentations –        they have established for themselves, and            equipped to face the world, so that they can
verbal and motor tics, self-harming, panic       without any tools to combat these thoughts,          face their problems with confidence and
attacks, obsessive and compulsive thoughts       the cycles of negative inner speak spiral            hope instead of anxiety and trepidation.
and actions, low mood, detachment, and           until it overwhelms them.
aggression, to name but a few.                                                                        How can families contact you?
                                                 How do you treat such an abstract                    Parents can email the clinic at
Are there any re-occurring symptoms              symptom as negative thoughts?                        info@hopetreeclinic.co.uk, call us on
amongst all the cases you have treated?          I have developed a unique sequence                   020 8487 8308, or visit our website
Yes. The most universal symptom I see with       of training and phases of analysis. One              at www.hopetreeclinic.co.uk to find
all my anxiety cases is a powerfully negative    of these phases creates a symbolic                                      about our services.
inner speak. This negative inner speak is        representation of their negative inner
an area of anxiety that doesn't get enough       speak. This is then countered with a
attention, nor do enough practitioners focus     representation of the 'good' inner speak
on it, in my opinion.                            which is cultivated and trained over time.
                                                 The combination of understanding the                                      Hopetree Clinic
How do you focus on it?                          physical symptoms and gaining the tools                                   020 8487 8308
The start of my anxiety program focuses on       to address the internalisations, crafts a                                 info@hopetreeclinic.co.uk
the universal physical symptoms of anxiety.      powerful foundation upon which to build.                                  www.hopetreeclinic.co.uk
Where Children Thrive

                                                                                          Independent
                                                                                          Co-educational Day School
                                                                                          For Pupils Aged 3-18

                                                                                                    OPEN EVENTS
                                                                                                   Thursday 23rd September Sixth Form
                                                   Blooming Years                           Blooming Years
                                                                                          Saturday 25th & Monday 27th September Whole School
                                                     Nursery & Pre-School                    Nursery &www.ewellcastle.co.uk
                                                                                                       Pre-School

Blooming Years Nursery portrait ¼ page 90mm x 134mm Ad option.indd 1   11/08/2021 16:10
                                       The independent Music Shop
                                       offering freindly, expert advice
                                       for all things musical!
                                                                       Blooming Years
          BACK TO MUSIC
                                                                                                    GUITARS, BASSES,
                                                                         Nursery & Pre-School
                                                                                    DRUMS, DIGITAL PIANOS,
                                                                                     KEYBOARDS, BRASS &
                                                                                                  WOODWIND, VIOLINS,

          LESSONS, GIGS
                                                                                                  PA EQUIPMENT, HOME
                                                                                                   RECORDING GEAR

          & REHEARSALS.
                    Blooming Years
                                                                         Nursery & Pre-School
                                                                                      SHEET MUSIC,
                                                                                                    ACCESSORIES.
                                                                                                  REPAIRS, RENTALS,

          To get 10% OFF your first online order,
                                                                                                  LESSONS & MORE!
                                                                                                    FREE PARKING,

          use discount code 'BACKTOMUSIC'
          Offer valid 16/8/21 - 16/9/21 (orders up to £300)
          Local delivery, UK shipping, Click & Collect available

          35 ST NICHOLAS WAY, SUTTON, SM1 1JN - TEL 020 8642 2838

           WWW.SUTTONMUSIC.CO.UK                                                                               FOLLOW US ON INSTAGRAM
                                                                                                                @SUTTONMUSICCENTRE
EXCELLENT
                                                                   ISI inspection

     Your daughter is unique and so is Heathfield. As well as providing an
     excellent academic education and top-class pastoral care, we guide
     your daughter to understand her personal strengths, live her ambitions,
     and develop as the best possible version of herself. Our education
     goes far beyond exam results – individual talent and spirit is celebrated
     throughout the school. Live life like a Heathfield girl.

     OPEN MORNING
     Saturday 16 October 9.45am to 12 noon

     To book please email admissions@heathfieldschool.net

     Day, Weekly and Full Boarding for Girls 11-18
     heathfieldschool.net | +44 (0) 1344 898343

60
Laying Foundations
                                            for Bright Futures
                 TEDDINGTON                                                          WIMBLEDON
     Providing Excellence in Care and Education                         Providing Excellence in Care and Education
     for Children aged 6 weeks to 5 years                               for Children aged 6 weeks to 5 years
     Nursery School run by a qualified teacher                           An independent Preparatory School run by
     creating personalised academic programmes                          a qualified teacher creating personalised
     for each child                                                     academic programmes for each child

     Webcam access for parents                                          Webcam access for parents
                                                                        Higher level staff to child ratios
     Higher level staff to child ratios
                                                                        3 freshly prepared meals
     3 freshly prepared meals
                                                                        A richly planned skill based extra-curricular
     A richly planned skill based extra-curricular                      program including; Swimming, Music, Drama,
     program including; Swimming, Music, Drama,                         French, Art and Dance as standard
     French, Art and Dance as standard
                                                                        Forest school – optional
     Forest school – optional
                                                                        Close proximity to Wimbledon train station
     Before and After School Care for for                               and Dundonald Road tram station
     children up to year 5                                              Before and After School Care for children
     Unique Settling in Procedure                                       aged 4 years to 11 years
                                                                        Unique Settling in Procedure

                                              For more information call:

                                          020 8949 8833
                                       or email: info@buildingblocknurseries.co.uk
                                      15A Dundonald Road Wimbledon SW19 3QH
                                         81 Fulwell Road Teddington TW11 0RJ

                            St Hilary's                                                                       Boys & Girls
                                                                                                              Ages 2—11
                      Preparatory School, Godalming

Open Mornings on 18th September, 1st and 2nd October
                                 Personal Tours by Arrangement
                           "Happy, charming and academically successful"
                                            The Good Schools Guide

               www.sthilarysschool.com • Tel: 01483 416551 • Email: registrar@sthilarysschool.com

                   @StHilarysSchool           @sthilarysschool              St Hilarys School Trust
REGISTER NOW
                                             FOR 2022 ENTRY

                                    Coeducational prep school
                                    and nursery where there's
                                    more to a good education.

                                    Take a virtual tour or book a visit
                                    at bansteadprep.com/admissions

SUTTON LANE | BANSTEAD | 01737 363600 | ADMISSIONS@BANSTEADPREP.COM
The School's Guide

 PREPARATORY, SENIOR, BOARDING
    Choose the perfect school
    for your child's education

 Visit: theschoolsguide.co.uk