2019 STUDENT GUIDE www.koi.edu.au - King's Own Institute
Page content transcription
If your browser does not render page correctly, please read the page content below
KOI STORY
King's Own Institute (KOI) is a leading private institution of higher education located in
central Sydney, Australia and offering high quality accredited degree, diploma and
certificate courses in Accounting, Business, Management, Information Technology (IT)
and TESOL.

KOI is named after a regiment of the British army which the CEO & Dean was associat-
ed with as an Australian army exchange officer.

Our initials, KOI, have a second meaning, as the word "koi" in some Asian languages
is a wild carp. The koi is energetic and can swim upstream against the current.
According to legend, if a koi succeeded in climbing the falls at a point called Dragon
Gate on the Yellow River it would be transformed into a dragon fish. This demonstrates
perseverance in adversity and strength of purpose.

KOI is a recognised leader as an education provider famous for nurturing students into
successful careers. The experience of the higher education journey can be as import-
ant as the qualification itself. So at KOI, we want the career-shaping experience to be
fruitful, memorable and enjoyable.
CONTENTS
01                 02               03 04           05 06
Welcome message    KOI Academic     Why KOI?        Meet our Students
                   Board

07                 08               09 14           15 22
Meet our Alumni    KOI              Undergraduate   Postgraduate
                   Graduations      Courses         Courses

23                 24               25              26
Academic           English          International   KOI's distinguished
Requirements       Requirements     Partners        teachers

27 28              29               30              31
KOI Internship     Life in Sydney   You in Sydney   Student Life
Scholarship

32                 33               34              35
KOI Student        Fee 2019/2020    Payment         Academic
Experience                          Options         Calendar 2019-2020

36
KOI main contact
details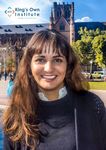 WELCOME TO
       KING'S
  OWN INSTITUTE (KOI)

We are proud to welcome you to King's Own Insti-
tute in Sydney Australia: a tertiary level institution
that brings together the best in resources, equip-
ment and people. King's Own Institute blends the
traditions of higher education with today's mod-
ern, practical and commercial global village.

King's Own Institute offers many advantages: per-
sonal, professional and commercial. It is quickly
establishing a reputation for superior education.
Just how famous King's Own Institute will become
and how quickly depends on our graduates. We
share your success.

King's Own Institute has assembled key people to
assist your academic journey. They all have long
and successful careers and distinguished records
of achievement in universities, the military, diplo-
matic service, business and industry.

We confidently assure you of a sound, professional
education and a special, enjoyable learning
experience.

We welcome you and look forward to shaping
your career with King's Own Institute.

Dr Doug Hinchliffe
King's Own Institute CEO & Dean
PhD, MSc, MEd, BEc, BEd, GradDipEdAdmin,
GradDipTESOL,TPTC, DSMC, DSAC, GAICD, CPT
AIBM Director, KOI Academic Board Member

                                                         01
KOI ACADEMIC BOARD

                       Dr Brian J. Spencer            Dr John H. Loxton         Dr Douglas R. Hinchliffe
                     BCom (App.Psych) UNSW,           Emeritus Professor           Adjunct Professor
                      BA(Hons), DUniv Macq,                                    TPTC Vic, BEc, BEd., LaTrobe,
                                                       BSc, MSc Melb,         GDipEdAdmin Vic, MEd Monash,
                           FAICD, FAIM               PhD Cantab, FAICD        MSc Florida State, PhD Monash,
                                                                               GDipTESOL KOI, GAICD, CPT
                     AIBM Council Chairman and          AIBM Director,             CEO & Dean, AIBM
                         Director, Academic        Academic Board Chairman         Director, Academic
                            Board Member                                              Board Member

                          Dr Alan S. Dunk            Chandra Sundaresan          Elizabeth A More, AM
                                                         MCompSc UWS,                  Professor
                             Professor
                                                                                 BA(Hons) PhD UNSW,
                     BBus NSWIT, MEc Syd, PhD       BIT (SoftwareEng) CQU,        MComLaw Deakin,
                           Macq, FCPA                         AACS             GradDipMgt CQU, MAICD

                                                        Deputy Dean,                   Academic
                             Academic
                                                     Professional Services           Board Member
                           Board Member
                                                   Academic Board Member

                          Susana Cabillon             Dr W H (John) Jones
                     BSc ChE (Phil), MSc(Mat Sci    BSc (Econ) London, MA,         Dr Graeme Salter
                         & Eng) UNSW, ICCP         PGCertTESOL, EdD Macq,         BSc, Dip Ed, Dip Ed
                                                   PGCertMLP ANU, JP NSW         Studies, MEd, DTeach

                             Academic                   Deputy Dean,            Deputy Dean (Academic),
                           Board Member            AIBM Company Director &             Academic
                                                      Company Secretary,            Board Member
                                                   Academic Board Secretary

                                                                                                               02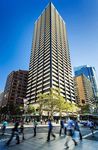 MAKE AN INFORMED DECISION
WHY KOI?
                Location
                Find us at two locations in the heart of the Sydney CBD

               Courses
               Accredited courses, industry recognised and globally accepted

               Student Support
               Dedicated support team and qualified counsellors to help you
               with your studies and life in Sydney

               Teachers
               Teachers with industry experience, professional memberships and
               globally recognised qualifications from distinguished universities

               Language and learning support
               Learning Skills Centre (LSC) to support students who arrive with
               English as a second or third language

               Library and E-learning
               24/7 access to digital resources via Moodle is available beyond
               the physical boundaries of the school.

                Orientation
                Welcome and introduction sessions for new students to KOI

                Internship & Industry linkages
                Career networking, on-going information sessions, work
                placements and internship opportunities for KOI students

               Graduates
               3500+ graduates

               Alumni
               Over 2500 graduates working across Australia and throughout the
               world, alumni networking opportunities

                International Partners
                Mainstream universities & other learning partners across Australia,
                South Asia, South East Asia and Russia

           www.koi.edu.au

                                                                               03
STUDENTS FROM 70+ COUNTRIES

FEE-HELP
FEE-HELP is available at KOI to:
• Australian citizens residing in Australia
• Permanent humanitarian visa holders residing in Australia for the duration of their studies
• New Zealand citizens who have a special category visa, are residing in Australia and meet the residency
 criteria
• You must maintain a 50 per cent pass rate to remain eligible for FEE-HELP once you have undertaken 8 or
  more units

PROFESSIONAL RECOGNITION

                                                                                                  04
MEET OUR STUDENTS
                                                        KOI isn't only about learning but engaging students in
                                                        real experience of learning. I like the fact that the
                                                        lecturers do their best to support students in their study.
                                                        KOI also provides various opportunities for students to
                                                        help them with their future career like internships and
                                                        career placements.

                     Audrey Aga, Indonesian
                     Master of Arts (TESOL)

                                                        As a university graduate major in Financial Engineer, I left
                                                        Colombia in 2013 to come to Australia to build my life.
                                                        Since then I have developed many skills to be able to
                                                        move forward. I do believe I am closer to my dream one
                                                        step per day while studying a postgraduate program at
                                                        King's Own Institute with well-qualified lecturers who are
                                                        my mentors.

                    David Florez, Colombian
                    Master of Professional Accounting

                                                        To achieve a goal to be a professional accountant, I
                                                        came to Australia in 2016 and since then have been
                                                        studying an Accounting degree at King's Own Institute.
                                                        Despite cultural differences, KOI has been providing me
                                                        with a quality education and practical application to the
                                                        present day competitive business world, which guided
                                                        me on a clear path and vision to future success and to
                                                        achieve my goals. Thank you all the academic teaching
                                                        staff and administrative staff for helping me to reach this
                                                        far on my career journey

                    Praish CHITRAKAR, Nepalese
                    Master of Professional Accounting

                                                        While I was looking for a higher education provider in
                                                        Sydney, King's Own Institute came as the right choice
                                                        through a friend of mine who is a graduate of KOI.
                                                        During my study, I was fortunate to have one-year work
                                                        experience in a bank headquarters with a recommen-
                                                        dation from my class tutor. I am very proud of myself and
                                                        look forward to having a bright future

                    Yookyung Cho, Korean
                    Bachelor of Business (Accounting)

                                                                                                              05
MEET OUR STUDENTS                                       In 2015 when I was 18 years old, I left Lahore, Pakistan to study
                                                        a higher education degree in Sydney. This was to achieve
                                                        my dream to work for my father who is a businessman, dea-
                                                        ling in textile (manufacturing of yarn and fabrics). Since then,
                                                        I have improved in myself a lot by studying at King's Own
                                                        Institute which offered me the opportunity of interacting with
                                                        classmates who came from different ethnic backgrounds
                                                        and cultures. I feel extra-ordinary, being part of the Australia
                                                        International students' life journey

                    Chaudry Aqib Raza Warraich, Pakistani
                    Bachelor of Business (Accounting)

                                                        In the year 2014, I started my career in finance in Australia.
                                                        Soon I realised that I do need an Australian degree to grow
                                                        and progress further professionally. Since 2016, I have been
                                                        studying for a masters degree at King's Own Institute.
                                                        With confidence, I can say that the study I have been
                                                        doing can open a gateway to success.

                    Pooja, Indian
                    Master of Professional Accounting

                                                        The Master of Professional Accounting degree at King's
                                                        Own Institute has set up career prosperity for me in
                                                        Australia. With great academic support and career
                                                        orientation, I have been accepted for a professional
                                                        internship in an accounting firm. Indeed, I am satisfied with
                                                        my career choice and education at King's Own Institute
                                                        that is an incredible place full of amazing adventures

                    Harry Vo, Vietnamese
                    Master of Professional Accounting

                                                        An investment in knowledge pays the best interest. This is
                                                        why I decided to invest in myself and started to study
                                                        accounting at King's Own Institute in Sydney, Australia.
                                                        By studying in Sydney I have gained knowledge, skills and
                                                        experience from diverse cultures, which I would not be able
                                                        to get back in Europe. Without any hesitation it is was my
                                                        best investment I have ever made in my life

                    Michal Tomcik, Czech
                    Master of Accounting

                                                                                                                 06
MEET OUR ALUMNI

                  Bernadett Kalman -Hungary             Badar Masud - Pakistan                  Josef Hovorka - Czech
                  Bachelor of Business (Accounting)     Master of Professional Accounting       Bachelor of Business (Accounting)
                  Finance and Resources                 Audit Assistant at Commonwealth         Finance & Reporting Analyst at
                  Coordinator (Student                  Bank of Australia                       Cushman & Wakefield Sydney
                  Engagement) at Swinburne
                  University of Technology

                  Anabelle Chen - Taiwan                Ryan Comia Alvarez -                    Samanta Shiwakoti - Nepal
                  Bachelor of Business (Accounting)     Philippines                             Master of Professional Accounting
                  Graduate Policy Officer and           Master of Professional Accounting       Accounts Payable Officer at
                  Cabinet and Policy Coordination       Audit and Reconciliation at             Bras N Things
                  at Office of the Secretary | NSW      Volkswagen Group Australia
                  Department of Industry

                                Abhey Sharma- India                        Sunita Khadka - Nepal
                                Bachelor of Business (Accounting)          Master of Professional Accounting
                                Customer Service                           Credit Officer(Intern) at Randstad
                                Representative at Zip Co Limited

                  LinkedIn March 2018

                                                                                                                          07
DIPLOMA OF ACCOUNTING   COURSE                   CRICOS           DURATION   TUITION FEE (2019)                  FEE-HELP

                           Diploma of              070368K          1 year    $7,000/per trimester               Available
                           Accounting

                          START DATES & INTAKE                                               FAST TRACK OPTION
                          Trimester 1 : 11 March 2019                                        Available
                          Trimester 2 : 08 July 2019
                          Trimester 3 : 04 November 2019                                     STUDY REQUIREMENT
                                                                                             4 subjects (units) per trimester. Minimum
                          COURSE DURATION                                                    of 8 subjects per calendar year is
                                                                                             required for full time study.
                          2 Trimesters (Standard duration 1 year)
                                                                                             ACADEMIC REQUIREMENT
                                                                                             Higher School Certificate or equivalent
                          STUDY OPTIONS                                                      with 55% minimum (comparable to an
                          Full time/Part time on campus only                                 ATAR of 55) or overseas equivalent
                          (NO online studies available)
                                                                                             ENGLISH REQUIREMENT

                          CAMPUS                                                             Academic IELTS (or equivalent*)6.0
                                                                                             overall with no individual band less
                          Sydney                                                             than 5.5 *TOEFL, PTE, CAE, Australian
                                                                                             Qualification Certificate IV or above

                             SUBJECT OUTLINE
                                      • Professional Communication Skills                    • Introduction to Management
                                                                               Trimester 2
                        Trimester 1

                                      • Introduction to Accounting                           • Introduction to Financial Accounting
                                      • Introduction to Marketing                            • Introduction to Business Law
                                      • Introduction to Economics                            • Business Statistics

                          CAREER OPTIONS
                          entry level employment in

                          • Accounting
                          • Financial Management.

                                                                                                                              10
                                                                                                                    www.koi.edu.au
DIPLOMA OF MANAGEMENT       COURSE                 CRICOS           DURATION                 TUITION FEE (2019)       FEE-HELP

                                Diploma of          070369J          1 year                  $7,000/per trimester     Available
                                Management

                                START DATES & INTAKE                                             FAST TRACK OPTION
                                Trimester 1 : 11 March 2019                                      Available
                                Trimester 2 : 08 July 2019
                                Trimester 3 : 04 November 2019                                   STUDY REQUIREMENT
                                                                                                 4 subjects (units) per trimester. Minimum
                                COURSE DURATION                                                  of 8 subjects per calendar year is
                                                                                                  required for full time study.
                                2 Trimesters (Standard duration 1 year)
                                                                                                 ACADEMIC REQUIREMENT
                                                                                                 Higher School Certificate or equivalent
                                STUDY OPTIONS                                                    with 55% minimum (comparable to an
                                Full time/Part time on campus only                               ATAR of 55) or overseas equivalent
                                (NO online studies available)
                                                                                                 ENGLISH REQUIREMENT

                                CAMPUS                                                           Academic IELTS (or equivalent*)6.0
                                                                                                 overall with no individual band less
                                Sydney                                                           than 5.5 *TOEFL, PTE, CAE, Australian
                                                                                                 Qualification Certificate IV or above

                            SUBJECT OUTLINE
                                      • Professional Communication Skills                    • Organisational Behaviour
                                                                               Trimester 2
                        Trimester 1

                                      • Introduction to Economics                            • Introduction to Accounting
                                      • Introduction to Marketing                            • Introduction to Business Law
                                      • Introduction to Management                           • Business Statistics

                        CAREER OPTIONS
                           entry level employment in

                        • Management of small and large businesses,
                        • Government and Not-for-Profit organisations

                                                                                                                                  11
COURSE                    CRICOS          DURATION        TUITION FEE (2019)                FEE-HELP

BACHELOR OF BUSINESS       Bachelor of
                           Business
                           (Accounting)
                                                  070366A          3 years          $7,000/per trimester            Available
   (ACCOUNTING)

                           START DATES & INTAKE                                              FAST TRACK OPTION
                           Trimester 1 : 11 March 2019                                       Available
                           Trimester 2 : 08 July 2019
                           Trimester 3 : 04 November 2019                                    STUDY REQUIREMENT
                                                                                             4 subjects (units) per trimester. Minimum
                           COURSE DURATION                                                   of 8 subjects per calendar year is
                                                                                             required for full time study.
                           6 Trimesters (Standard duration 3 years)
                                                                                             ACADEMIC REQUIREMENT
                                                                                             Higher School Certificate or equivalent
                           STUDY OPTIONS                                                     with 55% minimum (comparable to an
                           Full time/ Part time on campus only                               ATAR of 55) or overseas equivalent
                           (NO online studies available)
                                                                                             ENGLISH REQUIREMENT

                           CAMPUS                                                            Academic IELTS (or equivalent*)6.0
                                                                                             overall with no individual band less
                           Sydney                                                            than 5.5 *TOEFL, PTE, CAE, Australian
                                                                                             Qualification Certificate IV or above

                         SUBJECT OUTLINE
                                     • Professional Communication Skills                     • Management Accounting
                       Trimester 1

                                                                               Trimester 4

                                     • Introduction to Accounting                            • Accounting Information Systems
                                     • Introduction to Marketing                             • Law of Business Organisations
                                     • Introduction to Economics                             • Corporate Accounting and Reporting

                                     • Introduction to Management                            • Tax Law
                                                                               Trimester 5
                       Trimester 2

                                     • Introduction to Financial Accounting                  • Contemporary Issues in Accounting
                                     • Introduction to Business Law                          • Elective
                                     • Business Statistics                                   • Elective

                                     • Introduction to Management Accounting                 • Business Project (Last trimester only)
                                                                               Trimester 6
                       Trimester 3

                                     • Financial Accounting                                  • Auditing and Assurance Services
                                     • Corporate Financial Management                        • Elective
                                     • Organisational Behaviour                              • Elective

                           CAREER OPTIONS
                             • Accountant
                             • Business Analyst
                             • Auditor
                             • Financial Advisor
                             • Taxation Consultant

                                                                                                                                12
(MANAGEMENT & FINANCE)
               BACHELOR OF BUSINESS
                                      COURSE                    CRICOS           DURATION      TUITION FEE (2019)                   FEE-HELP

                                        Bachelor of 070367M                          3 years    $7,000/per trimester                Available
                                        Business
                                        (Management
                                        & Finance)

                                        START DATES & INTAKE                                                   FAST TRACK OPTION
                                        Trimester 1 : 11 March 2019                                            Available
                                        Trimester 2 : 08 July 2019
                                        Trimester 3 : 04 November 2019                                         STUDY REQUIREMENT
                                                                                                               4 subjects (units) per trimester. Minimum
                                        COURSE DURATION                                                        of 8 subjects per calendar year is
                                                                                                               required for full time study.
                                        6 Trimesters (Standard duration 3 years)
                                                                                                               ACADEMIC REQUIREMENT
                                                                                                               Higher School Certificate or equivalent
                                        STUDY OPTIONS                                                          with 55% minimum (comparable to an
                                        Full time/Part time on campus only                                     ATAR of 55) or overseas equivalent
                                        (NO online studies available)
                                                                                                               ENGLISH REQUIREMENT

                                        CAMPUS                                                                 Academic IELTS (or equivalent*)6.0
                                                                                                               overall with no individual band less
                                        Sydney                                                                 than 5.5 *TOEFL, PTE, CAE, Australian
                                                                                                               Qualification Certificate IV or above

                                          SUBJECT OUTLINE
                                                    • Professional Communication Skills                         • Banking and Finance
                                                                                                 Trimester 4
                                      Trimester 1

                                                    • Introduction to Economics                                 • Business Ethics and Sustainability
                                                    • Introduction to Marketing                                 • Elective
                                                    • Introduction to Management                                • Elective

                                                    • Organisational Behaviour                                  • Investment Management
                                                                                                 Trimester 5
                                      Trimester 2

                                                    • Introduction to Accounting                                • Entrepreneurship
                                                    • Introduction to Business Law                              • Management Elective
                                                    • Business Statistics                                       • Elective

                                                    • Logistics Management                                      • Business Project (Last trimester only)
                                      Trimester 3

                                                                                                 Trimester 6

                                                    • Corporate Financial Management                            • Strategic Management (Last trimester only)
                                                    • Introduction to Management Accounting                     • Elective
                                                    • Elective                                                  • Elective

                                        CAREER OPTIONS
                                        • Sales/Marketing Manager
                                        • Business Consultants
                                        • Real Estate Manager
                                        • Banker

                                                                                                                                                13
BACHELOR OF INFORMATION TECHNOLOGY      COURSE                  CRICOS                DURATION                        TUITION FEE (2019)        FEE-HELP

                                              Bachelor of        098239M               3 years                        $7,500/per trimester       Available
                                              Information
                                              Technology

                                              START DATES & INTAKE                                                         FAST TRACK OPTION
                                              Trimester 1 : 11 March 2019                                                  Available
                                              Trimester 2 : 08 July 2019
                                              Trimester 3 : 04 November 2019                                               STUDY REQUIREMENT
                                                                                                                           4 subjects (units) per trimester. Minimum
                                              COURSE DURATION                                                              of 8 subjects per calendar year is re-
                                                                                                                           quired for full time study.
                                              6 Trimesters (Standard duration 3 years)
                                                                                                                           ACADEMIC REQUIREMENT
                                                                                                                           Higher School Certificate or
                                              STUDY OPTIONS                                                                equivalent (comparable to an ATAR of
                                              Full time/Par time on campus only                                            70) or overseas equivalent.
                                              (NO online studies available)
                                                                                                                           ENGLISH REQUIREMENT

                                              CAMPUS                                                                       Academic IELTS ( or equivalent*) 6.0
                                                                                                                           overall with no individual band less
                                              Sydney                                                                       than 5.5 *TOEFL,PTE,CAE, Australian
                                                                                                                           Qualification 3 year Bachelor degree
                                                                                                                           or above.

                                         SUBJECT OUTLINE
                                                   • Professional Communication Skills                               • Computer Organisation and Architecture
                                     Trimester 1

                                                                                                       Trimester 4

                                                   • Foundations of Information Systems                              • Human Computer Interaction
                                                   • Introduction to Programming                                     • Web Design and Development
                                                   • Foundation Mathematics for IT                                   • Innovation and Technology Management

                                                   • Systems Analysis and Design                                     • Enterprise Systems and Architecture
                                                                                                       Trimester 5
                                     Trimester 2

                                                   • Program Design and Development                                  • Data Analytics
                                                   • Data Communications and Networks                                • Information Technology Project 1 (specification)
                                                   • Business Statistics                                             • Elective

                                                   • Database Design and Development                                 • Cloud Computing
                                                                                                       Trimester 6
                                     Trimester 3

                                                   • Project Management                                              • Professional Ethics in Computing
                                                   • Cyber Security                                                  • Information Technology Project 2 (implementation)
                                                   • Elective                                                        • Elective

                                                               **Relevant software charges for BIT course will be met by KOI

                                                   CAREER OPTIONS
                                                   • ICT Project Officer
                                                   • ICT Business Development Officer
                                                   • ICT Business Analyst
                                                   • Systems Analyst
                                                   • Web Developer
                                                   • Development Programmer
                                                   • Software and Application Programmer
                                                   • Software Engineer
                                                   • Database Administration and Support Officer
                                                   • Systems Administration and Support Officer
                                                   • Network Administration and Support Officer

                                                                                                                                                             14
GRADUATE CERTIFICATE IN BUSINESS                 COURSE            CRICOS         DURATION         TUITION FEE (2019)         FEE-HELP

                                                 Graduate          076833G        6 months         $8,000/per trimester       Available
                                                 Certificate in
                                                 Business

                                                 START DATES & INTAKE                                  FAST TRACK OPTION
                                                 Trimester 1 : 11 March 2019                           Not available
                                                 Trimester 2 : 08 July 2019
                                                 Trimester 3 : 04 November 2019                        STUDY REQUIREMENT
                                                                                                       4 subjects (units) per trimester.
                                                 COURSE DURATION
                                                 1 Trimester (Standard duration 6 months)
                                                                                                       ACADEMIC REQUIREMENT
                                                                                                       3 year Australian Bachelor degree
                                                 STUDY OPTIONS                                         (AQF Level 7) or overseas equivalent
                                                 Full time/Part time on campus only
                                                 (NO online studies available)
                                                                                                       ENGLISH REQUIREMENT

                                                 CAMPUS                                                Academic IELTS (or equivalent*) 6.5
                                                                                                       overall with no individual band less
                                                 Sydney                                                than 6.0 *TOEFL, PTE, CAE, Australian
                                                                                                       Qualification 3 year Bachelor degree
                                                                                                       or above

                                                 SUBJECT OUTLINE
                                                  • Principles of Accounting
                                   Trimester 1

                                                  • Core 1
                                                  • Core 2
                                                  • Core 3

                                                 Instructions:
                                                 1. Students are to select 3 subjects from the approved postgraduate core subjects listed below.

                                                 Graduate Certificate in Business approved core subjects:
                                                 BUS700 Economics
                                                 BUS702 Business Law
                                                 BUS708 Statistics and Data Analysis
                                                 BUS709 Communication in Business.

                                                  CAREER OPTIONS
                                                  entry level roles in

                                                 • Business
                                                 • Finance
                                                 • Management

                                                                                                                                           16
GRADUATE DIPLOMA OF BUSINESS            COURSE               CRICOS          DURATION                 TUITION FEE (2019)       FEE-HELP

                                             Graduate        087650B         1 Year                   $8,000/per trimester    Available
                                             Diploma of
                                             Business

                                             START DATES & INTAKE                                         FAST TRACK OPTION
                                        Trimester 1 : 11 March 2019                                       Available
                                        Trimester 2 : 08 July 2019
                                        Trimester 3 : 04 November 2019                                    STUDY REQUIREMENT
                                                                                                          4 subjects (units) per trimester. Minimum
                                             COURSE DURATION                                              of 8 subjects per calendar year is
                                                                                                          required for full time study.
                                             2 Trimester (Standard duration 1 Year)
                                                                                                          ACADEMIC REQUIREMENT
                                                                                                          3 year Australian Bachelor degree
                                             STUDY OPTIONS                                                (AQF Level 7) or overseas equivalent
                                             Full time/Part time on campus only
                                             (NO online studies available)
                                                                                                          ENGLISH REQUIREMENT

                                             CAMPUS                                                       Academic IELTS (or equivalent*) 6.5
                                                                                                          overall with no individual band less
                                             Sydney                                                       than 6.0 *TOEFL, PTE, CAE, Australian
                                                                                                          Qualification 3 year Bachelor degree
                                                                                                          or above

                                              SUBJECT OUTLINE
                                              • Principles of Accounting                               • Financial Accounting
                               Trimester 1

                                                                                        Trimester 2

                                              • Economics                                              • Financial Management
                                              • Business Law                                           • Elective
                                              • Communication in Business                              • Elective

                                              Approved Elective Subjects (select 2)
                                                • Statistics and Data Analysis
                                                • Accounting Information Systems
                                                • Companies and Security Law

                                              CAREER OPTIONS
                                              • Analyst
                                              • Business Administration Manager
                                              • Contract, Program and Project Administrator
                                              • Corporate Services Manager
                                              • Management Consultant

                                                                                                                                           17
MASTER OF ACCOUNTING*   COURSE                   CRICOS             DURATION           TUITION FEE (2019)           FEE-HELP

                        Master of                 076831K           1 Year             $8,000/per trimester         Available
                        Accounting                                  6 months

                        START DATES & INTAKE                                                FAST TRACK OPTION
                        Trimester 1 : 11 March 2019                                         Available
                        Trimester 2 : 08 July 2019
                        Trimester 3 : 04 November 2019                                      STUDY REQUIREMENT
                                                                                            4 subjects (units) per trimester. Minimum
                        COURSE DURATION                                                     of 8 subjects per calendar year is
                                                                                            required for full time study.
                        3 Trimesters (Standard duration
                        1 Year 6 months)                                                    ACADEMIC REQUIREMENT
                                                                                            3 year Australian Bachelor degree
                        STUDY OPTIONS                                                       (AQF Level 7) or overseas equivalent
                        Full time/ Part time on campus only
                        (NO online studies available)
                                                                                            ENGLISH REQUIREMENT

                        CAMPUS                                                              Academic IELTS (or equivalent*) 6.5
                                                                                            overall with no individual band less
                        Sydney                                                              than 6.0 *TOEFL, PTE, CAE, Australian
                                                                                            Qualification 3 year Bachelor degree
                                                                                            or above

                        SUBJECT OUTLINE
                                      • Communication in Business
                        Trimester 1

                                      • Financial Accounting
                                      • Financial Management
                                      • Statistics and Data Analysis

                                      • Managerial Accounting
                        Trimester 2

                                      • Companies and Securities Law
                                      • Corporate Accounting and Reporting
                                      • Accounting Information Systems

                                      • Accounting Theory and Issues
                        Trimester 3

                                      • Auditing and Assurance
                                      • Taxation Law
                                      • Applied Business Research
                                      * Students enrolling into this course must have completed the equivalent of KOI subjects: Principles
                                      of Accounting, Economics and Business Law. Only students who have completed an approved
                                      AQF Level 7 or above degree may enrol in the Master of Accounting course.

                        CAREER OPTIONS
                        • Management Accountant
                        • Tax Accountant
                        • Auditor
                        • Corporate Treasurer
                        • Finance Manager
                        • Financial Dealer
                        • Financial Institution Branch Manager
                        • Financial Investment Adviser

                                                                                                                                 18
MASTER OF PROFESSIONAL ACCOUNTING       COURSE                CRICOS            DURATION     TUITION FEE (2019)               FEE-HELP

                                           Master of          076835F           2 Years      $8,000/per trimester            Available
                                           Professional
                                           Accounting

                                           START DATES & INTAKE                                          FAST TRACK OPTION
                                          Trimester 1 : 11 March 2019                                    Available
                                          Trimester 2 : 08 July 2019
                                          Trimester 3 : 04 November 2019                                 STUDY REQUIREMENT
                                                                                                         4 subjects (units) per trimester. Minimum
                                           COURSE DURATION                                               of 8 subjects per calendar year is
                                                                                                         required for full time study.
                                           4 Trimesters (Standard duration 2 Years)
                                                                                                         ACADEMIC REQUIREMENT
                                                                                                         3 year Australian Bachelor degree
                                           STUDY OPTIONS                                                 (AQF Level 7) or overseas equivalent
                                           Full time/ Part time on campus only
                                           (NO online studies available)
                                                                                                         ENGLISH REQUIREMENT

                                           CAMPUS                                                        Academic IELTS (or equivalent*) 6.5
                                                                                                         overall with no individual band less
                                           Sydney                                                        than 6.0 *TOEFL, PTE, CAE, Australian
                                                                                                         Qualification 3 year Bachelor degree
                                                                                                         or above

                                    SUBJECT OUTLINE
                                                  • Principles of Accounting                             • Corporate Accounting and Reporting
                                                                                           Trimester 3
                                    Trimester 1

                                                  • Economics                                            • Managerial Accounting
                                                  • Business Law                                         • Accounting Information Systems
                                                  • Communication in Business                            • Applied Business Research
                                                                                                         • Auditing and Assurance
                                                  • Financial Accounting
                                                                                           Trimester 4

                                                                                                         • Accounting Theory and Issues
                                    Trimester 2

                                                  • Financial Management
                                                                                                         • Taxation Law
                                                  • Statistics and Data Analysis
                                                                                                         • Research Project
                                                  • Companies and Securities Law

                                    CAREER OPTIONS
                                    • Management Accountant
                                    • Tax Accountant
                                    • Auditor
                                    • Corporate Treasurer
                                    • Finance Manager
                                    • Financial Dealer
                                    • Financial Institution Branch Manager

                                                                                                                                          19
GRADUATE CERTIFICATE IN TESOL                 COURSE           CRICOS          DURATION   TUITION FEE (2019)        FEE-HELP

                                              Graduate         083136G         4 months   $8,500/per trimester      Available
                                              Certificate in
                                              TESOL

                                              START DATES & INTAKE                           FAST TRACK OPTION
                                              Trimester 1 : 11 March 2019                    Not available
                                              Trimester 2 : 08 July 2019
                                              Trimester 3 : 04 November 2019                 STUDY REQUIREMENT
                                                                                             4 subjects (units) per trimester.
                                              COURSE DURATION
                                              1 Trimester (Standard duration 4 months)
                                                                                             ACADEMIC REQUIREMENT
                                                                                             3 year Australian Bachelor degree
                                              STUDY OPTIONS                                  (AQF Level 7) or overseas equivalent
                                              Full time/Part time on campus only
                                              (NO online studies available)
                                                                                             ENGLISH REQUIREMENT

                                              CAMPUS                                         Academic IELTS (or equivalent*) 7.0
                                                                                             overall with no individual band less
                                              Sydney                                         than 6.5 *TOEFL, PTE, CAE, Australian
                                                                                             Qualification 3 year Bachelor degree
                                                                                             or above

                                  SUBJECT OUTLINE
                                              • Language Teaching Methodologies
                                Trimester 1

                                              • Linguistics for Language Teaching
                                              • Learning an Additional Language
                                              • TESOL Curriculum Development

                                  CAREER OPTIONS
                                • Teach English to speakers of other languages in Australia or abroad
                                • ELICOS Administrator

                                                                                                                                 20
GRADUATE DIPLOMA IN TESOL    COURSE                   CRICOS         DURATION   TUITION FEE (2019)      FEE-HELP

                              Graduate                083135J        8 months   $8,500/per trimester    Available
                              Diploma in
                              TESOL

                              START DATES & INTAKE                                 FAST TRACK OPTION
                             Trimester 1 : 11 March 2019                           Not available
                             Trimester 2 : 08 July 2019
                             Trimester 3 : 04 November 2019                        STUDY REQUIREMENT
                                                                                   4 subjects (units) per trimester. Minimum
                              COURSE DURATION                                      of 8 subjects per calendar year is
                                                                                   required for full time study.
                              2 Trimesters (Standard duration 8 months)
                                                                                   ACADEMIC REQUIREMENT
                                                                                   3 year Australian Bachelor degree
                              STUDY OPTIONS                                        (AQF Level 7) or overseas equivalent
                              Full time/Part time on campus only
                              (NO online studies available)
                                                                                   ENGLISH REQUIREMENT

                              CAMPUS                                               Academic IELTS (or equivalent*) 7.0
                                                                                   overall with no individual band less
                              Sydney                                               than 6.5 *TOEFL, PTE, CAE

                              SUBJECT OUTLINE
                                          • Language Teaching Methodologies
                            Trimester 1

                                          • Linguistics for Language Teaching
                                          • Learning an Additional Language
                                          • TESOL Curriculum Development

                                          • Research Methods of TESOL
                            Trimester 2

                                          • Language Testing and Assessment
                                          • Elective
                                          • Elective

                             CAREER OPTIONS
                             • Teach English to speakers of other languages in Australia or abroad
                             • ELICOS Administrator

                                                                                                                    21
MASTER OF ARTS (TESOL)            COURSE                 CRICOS          DURATION       TUITION FEE (2019)       FEE-HELP

                                        Master of Arts    083134K        1 Year          $8,500/per trimester   Available
                                        TESOL

                                        START DATES & INTAKE                                 FAST TRACK OPTION
                                        Trimester 1 : 11 March 2019                          Not available
                                        Trimester 2 : 08 July 2019
                                        Trimester 3 : 04 November 2019                       STUDY REQUIREMENT
                                                                                             4 subjects (units) per trimester. Minimum
                                        COURSE DURATION                                      of 8 subjects per calendar year is
                                                                                             required for full time study.
                                        3 Trimesters (Standard duration 12 months)
                                                                                             ACADEMIC REQUIREMENT
                                                                                             3 year Australian Bachelor degree
                                        STUDY OPTIONS                                        (AQF Level 7) or overseas equivalent
                                        Full time/Part time on campus only
                                        (NO online studies available)
                                                                                             ENGLISH REQUIREMENT

                                        CAMPUS                                               Academic IELTS (or equivalent*) 7.0
                                                                                             overall with no individual band less
                                        Sydney                                               than 6.5 *TOEFL, PTE, CAE

                                       SUBJECT OUTLINE
                                       • Language Teaching Methodologies
                         Trimester 1

                                       • Linguistics For Language Teaching
                                       • Learning an Additional Language
                                       • TESOL Curriculum Development

                                       • Language Testing and Assessment
                         Trimester 2

                                       • Research Methods of TESOL
                                       • Elective
                                       • Elective

                                       • Research Project*
                         Trimester 3

                                         Pre-req: 8 completed subjects including TSL713 Research Methods of TESOL Last trimester only
                                       • Elective
                                       • Elective

                           CAREER OPTIONS
                           • Teach English to speakers of other languages at a primary, secondary and higher
                              education level in Australia or overseas
                           • Academic Manager
                           • ELICOS Administrator

                                                                                                                              22
COURSE					DIRECT ENTRY REQUIREMENTS
ACADEMIC REQUIREMENTS
                          						MINIMUM ACADEMIC QUALIFICATIONS
                         Diploma of Accounting                                      Higher School Certificate or equivalent with 55%
                         Diploma of Management                                      minimum (comparable to an ATAR of 55) or
                                                                                    overseas equivalent

                         Bachelor of Business (Accounting)                          Higher School Certificate or equivalent with 55%
                         Bachelor of Business                                       minimum (comparable to an ATAR of 55) or
                         (Management and Finance)                                   overseas equivalent

                         Bachelor of Information                                    Higher School Certificate or equivalent with 70%
                         Technology                                                 minimum (comparable to an ATAR of 70) or
                                                                                    overseas equivalent.

                         Graduate Certificate in Business                           Australian Bachelor degree (3 years) (AQF Level 7)
                         Graduate Diploma of Business                               or overseas equivalent.
                         Master of Professional Accounting

                         Master of Accounting                                       Australian Bachelor degree (3 years) (AQF Level 7)
                                                                                    or overseas equivalent plus the equivalent of Austra-
                                                                                    lian Principles of Accounting in an approved ac-
                                                                                    counting AQF Level 7 or above course plus
                                                                                    Australian Business Law and Economics in an
                                                                                    approved accounting AQF Level 7 or above course.

                         Graduate Certificate in TESOL                              Australian Bachelor degree (3 years) (AQF Level 7)
                         Graduate Diploma in TESOL                                  or overseas equivalent.
                         Master of Arts (TESOL)

                         GCE A-Levels with a minimum of 3 subjects (one subject in C and two subjects in D) or equivalent combination with AS
                         (Advanced Subsidiary) level subjects.

                                                        HOW TO APPLY
                                                        1. Go to the apply now button on the website (www.koi.edu.au) and follow the
                        1. APPLY                        prompts
                                                        2. Upload your scanned documents
                                                        3. For assistance please contact: marketing@koi.edu.au
                                                        If your application satisfies entry requirements including Genuine Temporary Entrant
                                                        (GTE) you will receive a letter of offer.
                                                        The letter of offer will outline:
                                                        • The course you have been accepted into
                                                        • The starting date of the course
                                                        • The fee payable and the conditions of offer
                                                        If your application is unsuccessful KOI will advise you by e-mail

                                                        To accept your place at King's Own Institute (KOI), please do the following
          2. ACCEPT YOUR
                                                        1. Sign the " Offer Acceptance and Payment Advice" form
               OFFER                                    2. Make a fee payment as indicated in your offer letter
                                                        3. Forward the above to: admissions@koi.edu.au

                                                        Upon receipt of your payment and other required documentation, KOI will issue an
               3. OBTAIN A                              electronic "Confirmation of Enrolment" (CoE).
              STUDENT VISA                              Use this document to apply for a student visa as under the guidelines set by the Au-
                                                        stralian Department of Home Affairs. www.homeaffairs.gov.au

                                                        Note: Step 3 applies for international students only.

                                                                                                                                                23
ENGLISH ENTRY* REQUIREMENTS
REQUIREMENT             UNDERGRADUATE                  POSTGRADUATE		                 TESOL

IELTS**                 6.0 overall                    6.5 overall                    7.0 overall
(Academic only)         5.5 in all individual bands    6.0 in all individual bands    6.5 in all individual bands

TOEFL**                 Listening – 11                 Listening – 20                 Listening – 23
(Internet Based Test)   Speaking – 17                  Speaking – 20                  Speaking – 22
                        Reading – 12                   Reading – 20                   Reading – 23
                        Writing – 20                   Writing – 24                   Writing – 26
                        Overall – 60                   Overall – 80                   Overall – 94

PTE**                   51                             58                             65

CAE                     52                             58                             67

HKCEE                   C in Syllabus B                B in Syllabus B                A in Syllabus B

HKALE                   D Use of English in AS Level   C Use of English in AS Level   B Use of English in AS Level

GCE                     C grade or better in GCE       B grade or better in GCE       N/A [*]
(Ordinary Level)        O-Level English                O-Level English

GCE                     D grade or better in GCE       C grade or better in GCE       N/A [*]
(Advanced Level)        A-Level English                A-Level English

NSW HSC              50% English or English            N/A [*]                        N/A [*]
(Undergraduate only) Literature
                     55% English as a Second
                     Language

OTHER:                  Certificate IV or above        3 year Bachelor degree         N/A [*]
Australian                                             or above
qualifications

* MINIMUM REQUIREMENTS
** Results for IELTS (International English Language        Please note that KOI does not arrange ELICOS
Testing System), TOEFL (Test of English as a Foreign        studies on behalf of students or agencies. These
Language), PTE (Pearson Test of English), and CAE           studies must be arranged independently.
(Cambridge Assessment English) are valid for two
years.                                                      Students can obtain a comprehensive list of
                                                            minimum English language requirements from
[*] A NSW HSC ATAR or other secondary or tertiary           the KOI Admissions office. Some students will
qualifications will not meet the English entry              need to achieve a required level in Academic
requirements for KOI's TESOL programs. Please               IELTS before being issued with a student visa by
contact KOI Marketing (marketing@koi.edu.au) for            the Australian government. International
more information.                                           Students who do not satisfy the English
                                                            language requirements need to undertake
If you do not have the minimum English level.               an ELICOS course.
You will need to contact marketing@koi.edu.au for
advice on what you can do to meet KOI's English
entry requirements. Usually you will be advised to
undertake an English Language Intensive Course for
Overseas Students (ELICOS) and/or English for
Academic Purposes (EAP) studies with one of our
Direct Entry Partners.

If you are advised to take these studies, KOI will
provide you with a list of our ELICOS Partners which
can also be accessed through www.koi.edu.au.

                                                                                                                    24
INTERNATIONAL PARTNERS

                          STIE Ekuitas                           Lincoln University          CHA University
                          West Java, Indonesia                   College                     Seoul,
                                                                 Petaling Jaya,              South Korea
                                                                 Selangor Darul Ehsan,
                                                                 Malaysia

                          Iqra University                        Magnitogorsk State          Arellano University
                          Karachi, Pakistan                      Technical University        Manila, Philippines
                                                                 Magnitogorsk, Russia

                         Voronezh Institute of                  Moscow Witte University      Hoa Sen University
                         High Technologies                      Moscow, Russia               Hồ Chí Minh, Vietnam
                         Voronezh, Russia

                         Learn more : http://koi.edu.au/wp/contact/international_partners/

                                                                                                                   25
KOI's DISTINGUISHED TEACHERS   KOI teachers and programs help in bringing
                                      the world to your classroom
                               Some of KOI's star teachers
                                  Adu-Osae, Atta                                     Bigatton, Dante Pietro (Danny)
                                  BEc, Macq, MEcon(Hons)                             BEc MCom Syd, CA(CAANZ)
                                  GCertTeachHEd Syd

                                  Chang, Insik (Richard)                             Croker-Vakafua, Patricia (Trish)
                                  BCom GDipFinMgt UNE, MCom                          BBus QUT, MCom Syd, CPA
                                  UNSW, CPA, JP NSW

                                  Fiedler, Mervyn Rupert George (Dr)                 Hossain, Gazi (Dr)
                                  BCom MCom Melb, PhD UQ, DipFP                      BBS IslamicUniv(B'desh), MBus MCom
                                  Deakin, FCPA, FGIA, SF Fin(SeniorFellow)           UNE, PhD N'cstle(Australia)
                                  FINSIA, ANZIIF (Fellow)

                                  Hurria, Charu (Dr)                                 Jonathan, Joane (Dr)
                                  BA(Hons) PhD Punjab Univ (India), MBA              BAcc BCom (Hons) Melb, PhD La Trobe
                                  Himachal Pradesh Univ (India)

                                  Kim, Yeon (Dr)                                     Kotob, Fadi
                                  BEc Syd, BEc(Hons) Adel, MCom(Hons)                AdvDipIT, BCom, MPM, PhD
                                  UNSW, PhD ANU                                      (candidate) Woll

                                  Lanser, John Morris                                 O'Brien, Daniel (Dan) (Dr)
                                  RFD, BEc(Hons) Syd, LLB (Hons) Lond,                LicTheol, LicPhil Pont Inst, PhD Lond
                                  LLM Syd, MGenStud UNSW, ThA
                                  AusColTheol, ARPS, Current NSW Law
                                  Practising Certificate

                                  Quinn, Jeffrey (Dr)                                 Ortakand, Behnaz
                                  BA(Hons) N'csle(Australia), MEd, PhD Syd            BSc Shahid Beheshti Univ(Iran), MPA Woll

                                  Sohail, Shaleeza (Dr)                               Taggart, William John (John)
                                  BE UnivEng&Tech(Pakistan), MEngSc PhD               RFD, BA, LLB, LLM Syd, Current NSW Law
                                  UNSW                                                Practising Certificate

                                  Tang, Michelle                                      Walsh, Rex John
                                  BCom LLB Syd, GDipLegPrac NSW-                      DipLaw Syd, BCom JCook, GCertEd MEd
                                  ColLaw, Current NSW Law Practising                  UTSyd, CPA, Current NSW Law Practising
                                  Certificate                                         Certificate

                               Learn more about KOI faculty at: http://koi.edu.au/wp/about-us/academic-board-staff/

                                                                                                                                 26
KOI INTERNSHIP

Maria del Carmen Lopez Espejo
Graduated in Bachelor of Business (Accounting)
Completed KOI Internship Scholarship with AIPP

                                                       27
KOI is committed to your professional success!
Would you like to get a professional job in Australia after graduating?
Australian employers highly value professional local work experience when considering you for
employment.

In addition to your academic qualifications, having local professional work experience is an added bonus
when applying for a job and is highly regarded by employers.

As part of KOI's commitment to your success, KOI is providing all eligible students with a partial financial
scholarship to join an Australian Internship Program!

                HOW TO ENROL FOR
                THE KOI INTERNSHIP
                                  Meet the KOI Internship Scholarship eligibility criteria
       STEP 1                     Complete 50% of your KOI course and acquire a GPA of 3.5
                                  or above
                                  http://koi.edu.au/wp/internship/

                                  Book an interview with KOI interview panel:
       STEP 2                     koi.edu.au/internship-interview

                                  Pay $500 payment to KOI's accounts
       STEP 3

                                  Enrol with AIPP specifying your preferences:
       STEP 4                     AIPPtraining.com.au/enrol/koi
                                  (once enrolled, your enrolment will remain open for 6 months so you
                                  can start anytime within this period)

                                  AIPP will confirm your payment & scholarship approval with
       STEP 5                     KOI, then commence your program!

                                  Ineligible KOI Scholarship Candidates:
                                  Don't give up! You can always enrol directly with AIPP without the
                                  KOI scholarship: aipptraning.com.au/enrol

                                                                                                          28
LIFE IN SYDNEY
Sydney CBD reflects Sydney's continues dominance in the Australian market as a pre-
ferred safe haven destination for international students and has consistently drawn over
50% of all higher education students in Australia (Source AEI).

         Cosmopolitan city                Recreation and                  Moderate Climate
                                            sightseeing

       Accessible public                                                   Accommodation
                                   Close proximity to jobs
          transport                                                            options
                                     (International students allowed to
                                      work up to 40 hours per fortnight
                                               during trimester)

                                                                                             29
YOU IN SYDNEY

                International student visa holders are expected to bring AUD$19,830/person to
                cover first year of living expenses (Australian Government). The exact amount of
                expenditure depends on your lifestyle.
                The following living costs indicated are a guide only. All prices are quoted in
                Australian dollars.
                Applicant: $19,830 – $25,000
                Partner: $6,515
                First child: $3,720
                Second child: $2,790

                FIRST TIME SETTLING COSTS
                Airport to home/destination - $60 to $100
                Security deposits and rent - $300 to $1,000
                Bedding, furnishing and utensils - $150 to $800
                Clothing - $50 to $300
                Text books -$200 - $500

                WEEKLY ONGOING COSTS
                Accommodation - $150 to $500
                Electricity and utility bills - $25 to $50
                Phone and mobile - $30 to $100
                Food and groceries - $60 to $150
                Bus and train - $20 to $80
                Stationery - $20 to $40
                Photocopying – free at KOI up to 90 pages per week
                Entertaining, socialising, sightseeing, clubs, alcohol etc. - $20 +

                                                                                                  30
STUDENT LIFE

                                                                    Student Lounge
                                                                 Our student lounges are more than somewhere to stop
                                                                 and have lunch. They are places to meet fellow students,
                                                                 relax, mingle and foster friendships. The environment is
                                                                 comfortable, practical and inviting. Students can bring
                                                                 their own lunches with re-heating facilities available and
                                                                 vending machines for pick-me-up snacks and drinks to
                                                                 keep up energy levels.

                                                                    Technology
  Library & Information Services                                 The Institute's computer facilities include the latest tech-
                                                                 nology and software, with sufficient terminals to cater
                                                                 for student needs. WiFi is provided throughout KOI so
King's Own Institute has a specially designed and
                                                                 that students can access the internet from anywhere in
resourced library including quiet rooms, a silent room and
                                                                 the Institute with their laptops and hand held devices.
specialist library staff for this essential part of study. Our
                                                                 Every trimester, each student is given an unlimited free
library is stocked with reference materials relevant to the
                                                                 data allowance for internet usage.
courses offered in our Institute and includes text books,
magazines, journals, reference books and newspapers.
At KOI, we do our best to resource students for their best
performance.

   Modern Facilities
King's Own Institute's premises are centrally located
and have been designed with the needs of today's stu-
dents in mind. The environment is not only comfortable
but most importantly it is conducive to study and highly
functional for the busy student.

  Overseas Student Health
  Cover (OSHC)

Australian Government law requires international stu-
dents and their dependents undertaking formal stud-
ies in Australia to purchase and maintain OSHC before
a visa is granted. Membership of a health insurance
scheme in your home country does not exempt you
from having to take out OSHC. KOI's recommended
provider is AHM and we can arrange the cover on your
behalf when you pay your premium at the time you pay
your tuition fees.

                                                                                                                      31
KOI STUDENT EXPERIENCE

                    32
FEES-2019/2020
COURSE NAME		                  CRICOS           DURATION		              TRIMESTER FEE		           TOTAL COURSE FEE
                                                                       2019      2020              2019     2020

Diploma of Accounting          070368K           52 Weeks             $7,000        $7,500       $14,000         $15,000

Diploma of Management          070369J           52 Weeks             $7,000        $7,500       $14,000         $15,000

Bachelor of Business           070366A           156 Weeks            $7,000        $7,500       $42,000         $45,000
(Accounting)

Bachelor of Business           070367M           156 Weeks            $7,000        $7,500       $42,000         $45,000
(Management and Finance)

Bachelor of Information        098239M           156 Weeks            $7,500        $8,000       $45,000         $48,000
Technology

Graduate Certificate           076833G           26 Weeks             $8,000        $8,500       $8,000          $8,500
in Business

Graduate Diploma               087650B           52 Weeks             $8,000        $8,500       $16,000         $17,000
of Business

Master of Accounting           076831K           78 Weeks             $8,000        $8,500       $24,000         $25,500

Master of Professional         076835F           104 Weeks            $8,000        $8,500       $32,000         $34,000
Accounting

Graduate Certificate           083136G           17 Weeks             $8,500        $9,000       $8,500          $9,000
in TESOL

Graduate Diploma               083135J           34 Weeks             $8,500        $9,000       $17,000         $18,000
in TESOL

Master of Arts                 083134K           52 Weeks             $8,500        $9,000       $25,500         $27,000
(TESOL)

 Please note that future fees may vary. Administrative fees may also apply. Course fees remain unchanged for the duration
 of the CoE. Please contact KOI Marketing: marketing@koi.edu.au for more information and specific fees and charges that
 may apply to your enrolment.

                                                                                                                 33
PAYMENT OPTIONS
1. DIRECT DEPOSIT / OVERSEAS TELEGRAPHIC TRANSFER

 Bank:		            		          WESTPAC

 Branch Name:       		          Sydney Office

 Branch Address:    		          341 George Street, Sydney NSW 2000, AUSTRALIA

 Account Name:      		          AIBM SYDNEY KOI STUDENT FEES ACCOUNT

 BSB: 			           		          032000

 Account Number: 		             603940

 Swift Code: 		     		          WPACAU2S

2. EFTPOS

 You may pay by Visa or Master Card via KOI's online payment www. koi.edu.au/quickweb/
 Please note that American Express and Union Pay will not be accepted. No surcharge fee
 will be applied to payments made by credit card.

3. WESTERN UNION

 Paying course fees from outside of Australia:
 https://student.globalpay.wu.com/geo-buyer/koi

4. BANK CHEQUE

 Please make the bank cheque payable to AIBM SYDNEY KOI STUDENT FEES ACCOUNT.
 (Company or personal cheques will not be accepted.)

                                                                                 34
2019 - 2020
                      Academic Calendar
January 2019                                       February 2019                                      March 2019
  S       M      T      W    T      F         S       S      M          T   W      T       F      S     S     M       T       W     T      F        S
                 01    02    03    04        05                                           01     02                                       01     02
 06      07      08    09    10    11        12      03     04      05      06    07      08     09   03      04    05        06   07     08     09
 13      14      15    16    17    18        19      10     11      12      13    14      15     16   10      11    12        13   14     15     16
 20      21      22    23    24    25        26      17     18      19      20    21      22     23   17      18    19        20   21     22     23
 27      28      29    30    31                      24     25      26      27    28                  24      25    26        27   28     29     30
                                                                                                      31

April 2019
                                                   May 2019                                           June 2019
  S      M       T      W    T      F        S
                                                      S      M          T   W       T      F      S    S      M      T        W    T      F         S
                                                                            01     02     03     04                                             01
         01     02     03    04    05        06
                                                     05     06      07      08     09     10     11    02     03     04       05   06     07    08
 07      08     09     10    11    12        13
                                                     12     13      14      15     16     17     18    09     10     11       12   13     14    15
 14      15     16     17    18    19        20      19     20      21      22     23     24     25    16     17     18       19   20     21    22
 21      22     23     24    25    26        27      26     27      28      29     30     31           23     24     25       26   27     28    29
 28      29     30
                                                                                                       30

July 2019
                                                   August 2019                                        September 2019
  S       M      T      W    T      F         S
                                                      S      M          T   W      T       F      S     S     M       T       W     T      F        S
                                                                                   01     02     03
         01      02     03   04    05        06
                                                     04     05      06      07     08     09     10    01     02     03       04   05     06    07
 07      08      09     10   11    12        13
                                                     11     12      13      14     15     16     17    08     09     10       11   12     13    14
 14      15      16     17   18    19        20
                                                     18     19      20      21     22     23     24    15     16     17       18   19     20    21
 21      22      23     24   25    26        27
                                                     25     26      27      28     29     30     31    22     23     24       25   26     27    28
 28      29      30     31
                                                                                                       29     30

October 2019                                      November 2019                                       December 2019
  S      M       T      W    T      F        S       S       M          T   W      T       F      S     S     M       T       W     T     F         S
                01     02    03    04        05                                           01    02
 06      07     08     09    10    11        12     03      04      05      06     07     08    09     01     02     03       04   05     06    07
 13      14     15     16    17    18        19     10      11      12      13     14     15    16     08     09     10       11   12     13    14
 20      21     22     23    24    25        26     17      18      19      20     21     22    23     15     16     17       18   19     20    21
 27      28     29     30    31                     24      25      26      27     28     29    30     22     23     24       25   26     27    28
                                                                                                       29     30     31

January 2020                                       February 2020                                      March 2020
  S       M      T      W    T      F         S       S      M          T   W      T       F      S     S     M       T       W     T      F        S
                        01   02    03        04                                                  01    01     02     03       04   05     06    07
 05      06      07     08   09    10        11      02      03     04      05     06     07     08    08     09     10       11   12     13    14
 12      13      14     15   16    17        18      09      10     11      12     13     14     15    15     16     17       18   19     20    21
 19      20      21     22   23    24        25      16      17     18      19     20     21     22    22     23     24       25   26     27    28
 26      27      28     29   30    31                23      24     25      26     27     28     29    29     30     31

      NSW Public Holidays     KOI Vacation        KOI Teaching Period       KOI Mid-Trimester Break   KOI Study Review Week        KOI Final Exams Week

                                                                                                                                               35
KOI Market Street                         KOI Kent Street
     Level 1, 31 Market Street,             Levels 1 & 5, 545 Kent Street,
    Sydney NSW 2000 Australia                Sydney NSW 2000 Australia

                                        KING'S OWN INSTITUTE
                                       MAIN CONTACT DETAILS
                   Market Street

                                   Address:       Level 1, 31 Market Street
                                                  Sydney, NSW 2000 Australia
                                   Phone:         +61 2 9283 3583
                                   Fax:           +61 2 9283 3683
                                   Email:         ask@koi.edu.au
                                   Website:       www.koi.edu.au

                                   • 8 mins (650 m) walk between KOI locations
                                   • 5 mins walk to Town Hall Station
                                   • 10 mins walk to Darling Harbour
                                   • 5 mins walk to main shopping district
                                   • 8 mins walk to Chinatown
Kent Street

                                                                              36
SUCCESS IN HIGHER EDUCATION
Information in this publication is correct at the time of printing and valid for 2019, but may change from time
to time. In particular, King's Own Institute reserves the right to change the content and/or method of as-
sessment, to change or alter tuition fees of any unit of study, to withdraw any unit of study or program that it
offers, to impose limitations on enrolment in any unit or program, and/or to vary arrangements for any
program. King's Own Institute will not be liable for any loss or damage (including direct, consequential or
economic loss or damage) however caused and whether by negligence or otherwise that may result di-
rectly or indirectly from the use of this publication.

www.koi.edu.au
                                     Market
                                     MARKETStreet
                                               STREET Location
                                                        CAMPUS      Kent Street Location
                                                                    KENT STREET CAMPUS
                                     Level 1, 31 Market Street      Levels 1 & 5, 545 Kent Street
                                     Sydney NSW 2000 Australia      Sydney NSW 2000 Australia

                                      T +61 2 9283 3583 F +61 2 9283 3683 E ask@koi.edu.au

     Download the KOI App