STUDY GUIDE German Sport University Cologne - Deutsche Sporthochschule Köln
Page content transcription
If your browser does not render page correctly, please read the page content below
4 / STUDY GUIDE

                  Foreword by the President of the University

                  Dear readers,

                  Welcome to the German Sport University Cologne! Whether you
                  are taking part in a student exchange program, carrying out research
                  or coming here as a regular student, I am delighted that you have
                  chosen our university.

                  Quality Education and International Research – that's what the
                  German Sport University Cologne stands for. Germany's only sport
                  university offers modern bachelor's and master's programs as well as
                  physical education degrees. Being also an international sport
                  university, four of our master's degrees are taught in English: the
                  M.Sc. Human Technology in Sports and Medicine, the M.Sc. Sport
                  Management, M.Sc. Psychology in Sport and Exercise and the M.A.
                  International Sport Development and Politics.

                  This Study Guide provides you with general information about
                  the university and contains specific information on the various degree
                  courses available. In addition, it offers you a complete overview
                  of all the institutes with the services necessary for studying and
                  working at our university.

                  I encourage you to take advantage of the many cultural attractions
                  in Cologne and its surrounding regions. Getting to know the country,
                  the people and its culture is an important part of studying abroad.
                  I wish you all the best,

                  Prof. Dr. Heiko Strüder, President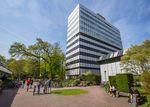 "In a world where diversity matters, sport unites! This is exactly what
happens at the GSU immaterial of language, ethnicity, gender or physical
disability. Come and join us at the world's best place to study sport and
exercise science".
Dr. Gerard King, Head International Office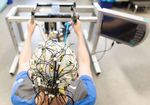 8 / STUDY GUIDE                                                                                                                           9 / CONTENTS

                  GENERAL INFORMATION                    COURSE CHOICE

                  STUDYING: WHAT'S IT ALL ABOUT?         23 BACHELOR'S DEGREES

                  12   The workload                      24   General Information               54   M.Sc. Sport and
                  13   Types of courses                  26   B.A. Sport, Adventure                  Movement Gerontology

                  14   Documents                              and Expressive Movement           56   M.Sc. Sport Tourism and
                                                         28   B.A. Sport and Health                  Recreation Management
                  15   Types of examination
                                                              in Prevention and Therapy
                  16   Studying at University
                                                         30   B.A. Sport Journalism             59   DEGREES IN PHYSICAL
                  17   This and That
                                                         32   B.A. Sport Management                  EDUCATION
                                                              and Communication
                  STUDYING UNDER SPECIAL                                                        60   General Information
                                                         34   B.Sc. Sport and Performance
                  CIRCUMSTANCES                                                                 62   Degree Content
                                                                                                63   Practical Periods
                  18   Studying with a disability        37 MASTER'S DEGREES

                  19   Studying as a top-level athlete
                                                         38   General Information               65 MASTER'S OF ADVANCED STUDIES
                  20   Studying with children
                                                         40   M.Sc. Exercise Science
                  21   Studying as an                         and Coaching                      66 M.A. Dance Culture
                       international student                                                    67 M.A. Game Analysis
                                                         42   M.Sc. Human Technology in
                                                              Sports and Medicine               68 M.A. Olympic Studies
                                                         44   M.A. International Sport          69 M.Sc. Research & Instruction in Golf
                                                              Development and Politics          70 M.Sc. Sport Physiotherapy
                                                         46   M.Sc. Psychology in Sport         71 LL.M. Sport Law
                                                              and Exercise
                                                                                                72 Ph.D. Programme
                                                         48   M.A. Rehabilitation, Prevention
                                                              and Health Management
                                                                                                75 FURTHER EDUCATION
                                                         50   M.Sc. Sport Management
                                                         52   M.A. Sport, Media and             76   Department of Further Education
                                                              Communication Research
                                                                                                78   Coaching Licences
10 / STUDY GUIDE                                                                                                            11 / CONTENTS

                   STUDIES AND MORE                  INTERNATIONAL MATTERS                INSTITUTES

                   81   BEFORE YOUR STUDIES          97   INTERNATIONAL                   105 UNIVERSITY INSTITUTES

                   82   Physical Aptitude Test       98   Outbound Students               An overview of the Institutes
                   87   Application, Admission       99   Inbound Students                can be found in alphabetical
                        and Enrolment                                                     order on page 105
                                                     100 Full-time Study for
                   88   Bachelor's /                     International Students
                        Physical Education Degrees   101 International Projects           127 SERVICE- AND
                   89   Master's Degrees             102 Partner universities worldwide       CONSULTING INSTITUTIONS

                   91   DURING YOUR STUDIES                                               An overview of the Service-
                                                                                          and Consulting Institutions can
                   92   Semester Fee                                                      be found on page 127
                   92   Cost of Living
                                                                                          134 Campus map enclosed
                   93   Living in Cologne
                                                                                          136 Imprint & Contact
                   94   Study Abroad
                   95   Tutorial Programme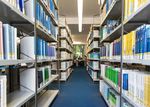 General
Information

Studying: What's it all about?
The workload........................................................................... 12
Types of courses...................................................................... 13
Documents.............................................................................. 14
Types of examination................................................................ 15
Studying at the University......................................................... 16
This and That.......................................................................... 17

Studying under special circumstances
Studying with a disability......................................................... 18
Studying as a top-level athlete.................................................. 19
Studying with children.............................................................. 20
Studying as an international student........................................... 21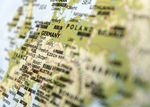 12 / STUDY GUIDE                                                                                                                                                                              13 / General Information

  The workload                                                                                             Types of courses

  European Credit Transfer and Accumulation System (ECTS)                                                  Lecture                                              Course
  The ECTS is a system which calculates "achievement points". ECTS makes teaching and learning in          Imparting knowledge is in the forefront of           In the practical sport courses students gain
  higher education more transparent across Europe and facilitates the recognition of all studies. The      lectures. They generally take place in a lecture     practical and theoretical knowledge about many
  system allows for the transfer of learning experiences between different institutions, greater student   hall and are given by a lecturer. Transparencies     different types of sport. Group size is normally
  mobility and more flexible routes to gain degrees. It also aids curriculum design and quality            or slides are often used to illustrate the points.   a maximum of 30. To pass a course students
  assurance.                                                                                               Students can read up on the content by reading       have to attend regularly and achieve the set
                                                                                                           the relevant scripts or literature on the reading    standard at the end of the semester. Some sport
                                                                                                           list. Lectures form the basis for knowledge on       courses are offered as intensive courses and do
  Workload                                             Self-study                                          a certain topic. The main lecture hall can           not take place at the GSU. Water sport and ski-
  The ECTS (European Credit Transfer System)           The period of time a student spends on              accommodate up to 500 students.                      ing courses are i.e. sometimes held in compact
  is a system of awarding points on the basis          preparation of coursework, writing essays,                                                               form in the semester break.
  of achievement recognized in all European            participation in tutorials etc.                     Seminar
  countries. The base of the ECTS is the workload                                                          This type of course is generally used to deepen      Excursions
  students must complete to fulfil the aims of         Credit Point                                        or expand knowledge acquired in lectures. The        These are offered to destinations outside the
  a degree. The ECTS is based on the agreement         Credit Point is the unit used to measure work-      maximum number of participants in a seminar          GSU as day trips or courses covering a number
  that the workload of a full-time degree              load. One Credit Point equals 30 hours of work.     is generally 30. Seminars, as opposed to lec-        of days. Theoretical knowledge can be gained
  amounts to 60 credit points per year of study.       In 6 semesters at the GSU students accumulate       tures, require interaction between teacher and       on site. Examples for excursions at the GSU are
  How much the students have to do is measured         180 credit points which equals 5400 hours.          students.                                            adventure education, outdoor and winter
  in hours. It is divided into taught hours            Credit points express quantity, not quality.                                                             sports.
  (contact hours) and self-study. Credit points        Quality is measured by grade.                       Tutorial
  for modules and contact hours are allocated                                                              This type of course is designed to give students
  according to the workload.                                                                               the opportunity to practice knowledge they
                                                                                                           have gained in other types of courses through
                                                                                                           problem-based learning. Tutorials are led by
                                                                                                           academic staff which gives students the op-
                                                                                                           portunity to clarify individual questions they
                                                                                                           may have. There are tutorials on theoretical
                                                                                                           fields of knowledge (e.g. statistics) as well as
                                                                                                           on practically orientated areas of study (e.g.
                                                                                                           health-orientated sport for the elderly).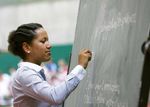 14 / STUDY GUIDE                                                                                                                                                                              15 / General Information

  Documents                                                                                               Types of examination

  Study plans                                         Timetable                                           Practical examination                                Essay
  Study plans lay out clearly which modules and       As opposed to a school timetable where lessons      Practical exams are taken as part of the             The writing of essays tests students' ability
  courses have to be completed. They contain,         are fixed, a degree course requires far more        practical sports courses. Students demonstrate       to do independent research and write in an
  among other things, details about credit points /   responsibility from the student. With the excep-    their athletic abilities in this type of exam. The   appropriate academic style. Dealing with spe-
  achievement points, type of courses and             tion of the Master's degree courses, all of the     exam content depends on the course content.          cific literature and adhering to quotation and
  semester week hours. Individual study plans         students apply for the courses on offer. They                                                            formatting rules prepare students for their final
  are published for each degree course. The study     can orientate themselves by means of the mod-       Written examination                                  thesis.
  plan and the module handbook are important          ule handbook and the study plan. The students       Written exams are a common type of
  documents for planning your studies.                are admitted to courses after an application        examination. Written exams can be based              Project presentation
                                                      phase according to set criteria. This procedure     on open questions, multiple choice or as a           The project presentation is a special form
  Module handbook                                     results in an individually tailored timetable for   mixture of both.                                     of presentation. In addition to the presentation
  The module handbook contains detailed               the next semester.                                                                                       itself, how the project is carried out is also
  regulations about the extent, content and                                                               Presentation                                         assessed. It is generally the case that a group
  requirements of the individual modules and          Self-administration                                 As part of a seminar, presentations can be           of students carries out and introduces the proj-
  courses in a degree course. The skills to be        A degree course does not only have to be            used as a type of exam to assess the academic        ect, not an individual. The presentation method
  acquired, entrance and exam requirements and        completed, it also has to be "administered".        analysis of a specific seminar topic. The main       can be very varied.
  also the names of the persons responsible for       Students can do most of the administration on-      points have to be presented to the seminar
  the various modules are listed. The module          line on their own via the web application "LSF".    participants in an understandable way.               Documentation
  handbook must be adhered to.                        The contact information has to be updated by                                                             A documentation gives an account of what
                                                      the students themselves. In addition important      Oral examination                                     has been absorbed in a course. The form of the
  Regulations                                         study information such as certificates of study     In an oral exam the student answers the              documentation is adjusted to the topic and the
  The official framework of the various degree        or lists of grades can be printed out in LSF.       examiner's questions in a direct dialogue. There     type of course. Information is compiled which
  courses is laid down according to regulations.                                                          are always two examiners present. The length         can be of use after the exam and also for other
  In addition to exam regulations there are also                                                          of oral exams is generally shorter than written      people (e.g. an accompanying course book).
  study regulations and admission regulations. In                                                         exams.
  particular for teacher training degrees the legal
  framework is laid down by regulations of the                                                            Teaching examination
  individual federal states as well as the relevant                                                       The ability to teach topics relevant to sport is
  university.                                                                                             assessed in teaching exams. In this exam form
                                                                                                          didactic and methodological skills are assessed
                                                                                                          in addition to factual knowledge.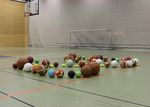 16 / STUDY GUIDE                                                                                                                                                                            17 / General Information

  Studying at the University                                                                              This and That

  Independent studying                               Library                                              Lecture-free time                                   Involvement
  Independent learning is a more important           The Central Library of Sport Science is the          The university year is divided into two halves.     Most students know what a class
  part of university studies than at school.         largest library in the world specializing in sport   The summer semester goes from 1st April to          representative at school is. At university
  In addition to course participation (lecture,      and sport science. Students at the GSU profit        30th September and the winter semester from         there are also opportunities for taking part
  seminars, practical courses), students have        enormously from this unique range of special-        1st October to 31st March. A semester consists      in and influencing university policy and
  to understand the content of their studies         ized literature. In addition to the text book        of a lecture period and a lecture-free period.      representing student interests. If you want to
  in order to reach the defined targets. The         collection other media are available includin        The courses take place during the lecture           become involved, you can take on an area of
  preparation and reworking of course content        DVDs, magazines or dissertations and theses.         period. The lecture-free period is often called     work in the Student Union and/or get elected
  and exam preparation can take place in             Ebooks are available to the students via the         "semester recess". This expression is, however,     into the Student Parliament. In addition you
  study groups, tutorials or individually in the     project eSport Campus. The library has various       somewhat misleading as field trips or compact       can work on one of the university internal
  library or at home.                                areas distributed over 4 floors in which groups      courses as well as some exams take place            commissions or take on the job of degree
                                                     and individuals can study effectively as well as     during this time. The semester break is also        course representative.
  Study groups                                       workplaces with computers, printers and free         well-suited for doing an internship.
  Study groups give the students the opportunity     access to WLAN.
  to work on specific topics with their fellow                                                            Prospectus (Schedule of Lectures)
  students. Studying can be more effective this      E-Learning                                           The students have to create their own,
  way. Asking each other questions about the         E-Learning is an electronically aided form           individually-tailored timetable. The study plan,
  subject and helping the learning process of the    of learning which can be put to use in teaching      the module handbook and the list of courses
  group in those areas you are particularly good     and in self-study. Students can receive              form the basis for planning a timetable. Every
  at not only increases the social skills of the     complex lectures as podcasts or study units          semester the prospectus lists all courses offered
  individual, it also helps to solidify knowledge.   in a multimedia form. For example, interactive       at the GSU. It provides details about the time
                                                     test questions and simulations on the topic          and location of the courses and the name of
  Tutorials                                          of sport physiology can be employed.                 the lecturers. The prospectus is updated
  Tutorials are a good opportunity for                                                                    regularly and is readily accessible as a down-
  students of all degree courses to receive                                                               load on the information page LSF.
  learning support. Attendance at tutorials is on
  a voluntary basis. They are organized by the                                                            Collecting practical experience
  Tutorial Programme and are offered in the                                                               The knowledge gained at university is not the
  form of orientation tutorials as well as                                                                only important factor while applying for a job.
  subject-specific tutorials.                                                                             Surveys of employers have shown that practical
                                                                                                          experience is a significant criterion for getting
                                                                                                          a job. Therefore students ought to gain experi-
                                                                                                          ence in relevant fields of work during their
                                                                                                          studies, in the job orientation phase.
18 / STUDY GUIDE                                                                                                                                                       19 / General Information

  Studying with a disability                                                        Studying as a top-level athlete

  The GSU actively supports students        There is a special representative for   To achieve top-level sporting per-       Their timetables are adapted to
  with a disability in their studies,       students with disabilities at the GSU   formances athletes have to invest        the demands of their training
  tries to ensure that they are not         who can assist in such matters.         a lot of time in their training and      sessions and competition periods.
  discriminated against and that they                                               competitions. After completing           In addition, exam dates can be
  can participate in the university                                                 their schooling, top-level athletes      changed to fit in better with their
  courses with as little help from others   Contact                                 have to start laying a foundation        sport. As with students with disabili-
                                            Representatives for students
  as possible. However, before students                                             for their later careers. Studying as a   ties, there is also a special represen-
                                            with disabilities
  with disabilities can start studying at                                           top-level athlete is a challenge. In     tative for top-level athletes.
  university, they have to be formally      Dr. Thomas Abel                         consequence, the GSU has set up a
  admitted. In addition to a university     Tel.: +49 (0)221 4982 7510              cooperation contract with the General
  entrance certificate, students with       abel@dshs-koeln.de                      German University Sport Federation       Contact
  disabilities also have to pass the                                                (adh) and the Olympic Support Centre     Representatives for top-level athletes
                                            Dr. Anke Raabe-Oetker
  Physical Aptitude Test in order to be     Tel.: +49 (0)221 4982 4690
                                                                                    (OSP) Cologne-Bonn-Leverkusen so
                                                                                                                             Dr. Norbert Stein
  admitted to the university.               raabe-oetker@dshs-koeln.de              that studying and top-level training     Tel.: +49 (0)221 4982 4220
                                                                                    is possible.                             stein@dshs-koeln.de
  Disabled and chronically ill applicants
  go through a special procedure in the                                             As a "partner university of top-level    Dominik Meffert
                                                                                                                             Tel.: +49 (0)221 4982 7443
  test. Before they start their sports                                              sport" the GSU allows its top-level
                                                                                                                             d.meffert@dshs-koeln.de
  degree, there should be an analysis                                               student-athletes who are part of
  of whether or not a very practically-                                             national or federal squads (A/B/C
  orientated degree course and their                                                or D squads) more flexibility in their
  prospective professional field are                                                studies and compensation in the case
  compatible with their disability.                                                 of absence.
20 / STUDY GUIDE                                                                                                                                                   21 / General Information

  Studying with children                                                            Studying as an international student

  Studying with a child or children is    by the auditors "Job and Family".         Studying at the GSU is very attractive   All the necessary information about
  particularly demanding for a student.   This certifies that the university does   for many international students. In      requirements, costs and other rel-
  The GSU supports students who are       its best to ensure that studying with     order to be admitted to the university   evant matters can be found online.
  parents by offering them advice and     a family is made as easy as possible.     as a full-time student, you have to
  various services.                                                                 pass the Physical Aptitude Test, pro-
                                                                                    vide a university entrance certificate   Contact
  The Family Service Office not only      Contact                                   and show proof of sufficient knowl-      » International Office [p. 129]
  advises students about financial        » Family Service Office [p. 130]          edge of the respective language. This    » International Matters [p. 97]
  assistance for families and childcare   » Student's Union [p. 128]                does not apply to exchange students.
  service but also coordinates family                                               The GSU offers a German course as
  friendly working and study condi-                                                 a preparation for the DSHII German
  tions. Parents who are studying can                                               language examination. It takes place
  exchange information on the forum                                                 during the semester. The Internation-
  "Studying with Children" in the                                                   al Office assists with questions about
  "SpoHo. Net". The Student's Union                                                 studying and supports the interna-
  (AStA) has a section called "Social                                               tional students. To make looking for
  Matters" which gives advice.                                                      an apartment easier, international
                                                                                    students can apply for a room in stu-
  The day care "Gummibären" provides                                                dent accommodation on the campus
  childcare for students' children very                                             of the GSU.
  close to the GSU. Since November
  2010 the GSU bears the official seal
  "Family-oriented University" awarded
22 / STUDY GUIDE                                                                                    23 / Bachelor's Degrees

                   Bachelor's,
                   Degrees
                   In accordance with a declaration of the
                   European Education Ministers Conference in
                   1999 in Bologna, the consecutive study
                   systems of Bachelor's and Master's degrees
                   was implemented.

                   General Information.................................................................. 24
                   B.A. Sport, Adventure and Expressive Movement............................ 26
                   B.A. Sport and Health in Prevention and Therapy........................... 28
                   B.A. Sport Journalism................................................................ 30
                   B.A. Sport Management and Communication.................................. 32
                   B.Sc. Sport and Performance....................................................... 34
24 / STUDY GUIDE                                                                                                                                                                            25 / Bachelor's Degrees

  General Information

  The German Sport University offers five sport science Bachelor's Degrees within the framework of
  the consecutive education system. The Bachelor's Degrees are recognised internationally and are
  completed with a Bachelor of Arts (B.A.) or a Bachelor of Science (B.Sc.). Every Bachelor's Degree
  comprises 180 credits with a stipulated minimum study period of six semesters.

                                  Which Bachelor's, Degrees are offered?                               Study periods 180 Credit Points
                                  B.A. Sport, Adventure and Expressive Movement
                                                                                                       Basic studies			             48 CP
                                  B.A. Sport and Health in Prevention and Therapy
                                                                                                       Key qualifications		         12 CP                               Regular length of study
                                  B.A. Sport Journalism                                                                                                                 6 semesters
                                                                                                       Career-oriented studies      70 CP
                                  B.A. Sport Management and Communication
                                                                                                       Profile consolidation        18 CP                               Qualification
                                  B.Sc. Sport and Performance                                                                                                           Bachelor of Arts (B.A.)
                                                                                                       Profile supplements		        12 CP                               Bachelor of Science (B.Sc.)
                                                                                                       Practical training            8 CP
                                  How are the Bachelor's Degrees structured?                                                                                            Workload (ECTS)
                                                                                                       Thesis			                    12 CP                               180 credit points

                                  The structure and the contents of the five Bachelor's Degrees                                                                         Commencement of studies
                                  are closely intertwined with the professional fields of activity.    Within the framework of the career-oriented studies,             Winter and summer semester
                                  Prescribed study periods are to be successfully completed            specific career-oriented practical expertise is imparted to
                                  during the Bachelor studies.                                         the student, which can be deepened in the modules for            Admission requirements
                                                                                                       profile consolidation in accordance with individual interests    – higher education entrance
                                                                                                                                                                           qualification
                                  Although these study periods carry the same designation for          and career aims.                                                 – Physical Aptitude Test
                                  every course of Bachelor's study, they greatly differ in content.    The BA students can meaningfully supplement their                » [p. 82]
                                  Every study period is comprised of several modules. A module is      educational profile in theory and practice during both modules
                                  composed of differing teaching courses, which are                    of profile consolidation.                                        » German Language Proficiency
                                  related thematically or are interrelated.                                                                                                Test required (e.g. DSHII or
                                                                                                                                                                           TestDaF TN4)
                                                                                                       A university education is rounded off by successfully            » Studying: what's it all about?
                                  The basic studies offer a practical sporting content and             completing at least one career-oriented period of practical         [p. 12]
                                  a theoretical introduction to sport science. The key qualification   training and the preparation and submission of a scientific      » Application, Admission and
                                  modules comprise study blocks and provide professionally relevant    dissertation (thesis).                                              Enrolment [p. 87]
                                  expertise. These overlapping capabilities should ensure that the
                                                                                                                                                                        Contact:
                                  knowledge gained during the studies can be applied effectively.                                                                       » dshs-koeln.de
                                                                                                                                                                        international@dshs-koeln.de
                                                                                                                                                                        + 49 (0)221 4982 2160
26 / STUDY GUIDE                                                                                                                                                                    27 / Bachelor's Degrees

  B.A. Sport, Adventure and Expressive Movement

  Sport and movement play an increasingly important role in today's society. As a result,       Target group
  new types of sport have sprung up in addition to the traditional forms of sport. The degree   Students who are very active and interested in sport and who
  course "Sport, Adventure and Expressive Movement" has taken this diversity into account by    would like to teach people how to improve their skills in sport,
  offering a wide-comprehensive range of sports and by preparing its students for innovative    enjoy sport and movement and lead a healthy lifestyle.
  fields of work after graduating.
                                                                                                Degree aims and content
                                                                                                In addition to gaining sound knowledge in scientific and
                                                                                                medical areas, students acquire teaching, organisational and
                                                                                                social skills. The contents of the degree programme promote the
                                                                                                development of a wide range of practical skills in sport. Students
                                                                                                of the B.A. in Sport, Adventure and Expressive Movement can
                                                                                                choose from three majors:

                                                                                                1. Leisure and sport for all
                                                                                                2. Outdoor sport / sport tourism
                                                                                                3. Artistic / creative movement                                      Regular length of study
                                                                                                                                                                     6 semesters
                                                                                                Graduates of this degree are able to plan, implement and
                                                                                                                                                                     Qualification
                                                                                                evaluate diverse sport courses.                                      Bachelor of Arts (B.A.)

                                                                                                Job perspectives                                                     Workload (ECTS)
                                                                                                A Bachelor's degree is the first qualification which qualifies       180 credit points
                                                                                                for direct entry into the job market. There are many interesting
                                                                                                                                                                     Commencement of studies
                                                                                                job openings for graduates of the B.A. in Sport, Adventure and       Winter and summer semester
                                                                                                Expressive Movement. They range from typically sport-centred
                                                                                                institutions such as sports clubs, schools of sport, sport and       Admission requirements
                                                                                                dance studios, various leisure-based organisations and educational   – higher education entrance
                                                                                                establishments in the public sector to the tourism and event            qualification
                                                                                                                                                                     – Physical Aptitude Test
                                                                                                branch. Graduates will also have learnt about aspects of setting        » [p. 82]
                                                                                                up their own business. Completion of the B.A. in Sport, Adventure
                                                                                                and Expressive Movement provides access to a Master's degree         Master's degree programmes
                                                                                                programme which can expand on or complement previous know-           (consecutive)
                                                                                                ledge, depending on the programme.                                   M.Sc. Sport and Movement
  "The B.A. Sport, Adventure and Expressive Movement qualifies our
                                                                                                                                                                     Gerontology
  students in accordance with their later profession and combines
                                                                                                                                                                     M.Sc. Sport Tourism and
  research and teaching resulting in a practice-oriented and topical
                                                                                                                                                                     Recreation Management
  study degree."
                                                                                                                                                                     » [p. 54] [p. 56]
                                               Dr. S. Türk, Dr. A. Kupfer
                                                        Program leaders
28 / STUDY GUIDE                                                                                                                                                                  29 / Bachelor's Degrees

  B.A. Sport and Health in Prevention and Therapy

  Maintaining good health through sport and movement is becoming increasingly important       Target group
  in view of the changing age structure of society and the changes in the health system.      The B.A. Sport and Health in Prevention and Therapy is aimed
  The field of health will continue to grow and the job situation looks promising for those   at people who live active lives, are interested in health and
  involved in it.                                                                             who like supervising and teaching groups.

                                                                                              Degree aims and content
                                                                                              The degree programme provides students with the necessary
                                                                                              expertise to enable them to plan, implement and evaluate
                                                                                              health-improvement measures in primary and secondary
                                                                                              prevention. This expertise is also required to adapt health /
                                                                                              prevention programmes to the individual needs of the patients.
                                                                                              The university education is supplemented by knowledge about
                                                                                              approaches to interventions, how health-related activities work
                                                                                              as well as methods of learning and training from a physical,
                                                                                              mental and social perspective.
                                                                                                                                                                   Regular length of study
                                                                                              Job perspectives                                                     6 semesters
                                                                                              A Bachelor's degree is the first qualification which qualifies for
                                                                                                                                                                   Qualification
                                                                                              direct entry into the job market. There are many interesting         Bachelor of Arts (B.A.)
                                                                                              job openings for graduates of the B.A. Sport and Health in Preven-
                                                                                              tion and Therapy such as various professional fields in the          Workload (ECTS)
                                                                                              health sector, e.g. health coach or health consultant. Health        180 credit points
                                                                                              professionals are required by clubs and state institutions such
                                                                                                                                                                   Commencement of studies
                                                                                              as sanatoriums, clinics and spas, but also by private commercial     Winter and summer semester
                                                                                              providers as in the fitness and tourism branch.
                                                                                              Completion of the B.A. Sport and Health in Prevention and            Admission requirements
                                                                                              Therapy gives access to a Master's degree programme which can        – higher education entrance
                                                                                                                                                                      qualification
                                                                                              expand on or complement previous knowledge, depending on
                                                                                                                                                                   – Physical Aptitude Test
                                                                                              the programme.                                                          » [p. 82]

                                                                                                                                                                   Master's degree programmes
                                                                                                                                                                   (consecutive)
                                                                                                                                                                   M.A. Rehabilitation and
  "We impart knowledge on the necessary theoretical background                                                                                                     Health Management
  so that our students are capable of developing practice-oriented                                                                                                 M.Sc. Sport and Movement
  solutions for the job area of prevention."                                                                                                                       Gerontology
                                              Univ.-Prof. Dr. I. Froböse                                                                                           » [p. 48] [p. 54]
                                                        Program leader
30 / STUDY GUIDE                                                                                                                                                                   31 / Bachelor's Degrees

  B.A. Sport Journalism

  As a reaction to the intense transformational processes in the branches of sport, media    Target Group
  and communication, the GSU offers a nationwide unique university study programme in        The degree course is directed at persons who exhibit a strong
  B.A. Sport Journalism since the winter semester 2012/2013. This is focused on the fields   inclination to matters of sport and are interested in the journalis-
  of journalism, media practice, sports practice and communications science studies.         tic preparation of topics in the field of sport. In addition,
                                                                                             they should be open to all aspects of the multi-faceted world
                                                                                             of media.

                                                                                             Course contents and aims
                                                                                             The aim of the study course is to impart knowledge for a specialist
                                                                                             qualification in journalism and communication in sport.
                                                                                             Hereby, the necessary disciplines of sport science, journalism
                                                                                             and communications science are taught in an integrated form.
                                                                                             The guiding principle of the course of study is in accord with
                                                                                             the job market requirements. Nowadays it is not only expected
                                                                                             that sport journalists have a command of the journalistic
                                                                                             tools of the trade; a deep knowledge of sport science is also
                                                                                             absolutely necessary. Key qualifications are the ability to think      Regular length of study
                                                                                             analytically in a structured fashion and being able to report in       6 semesters

                                                                                             an appropriate informed way.                                           Qualification
                                                                                                                                                                    Bachelor of Arts (B.A.)
                                                                                             Career opportunities and fields of activity
                                                                                             The profile of the B.A. qualifies the successful student for all       Workload (ECTS)
                                                                                             vocations in the field of journalism that require a well-grounded      180 credit points

                                                                                             and intensive knowledge of the media and communications                Commencement of studies
                                                                                             science. Potential employers are publishers (print and on-line),       Winter semester
                                                                                             broadcasting companies (TV and radio), PR departments in
                                                                                             sports companies, sports clubs and associations, agencies in           Admission requirements
                                                                                             PR, media and market, media research, trend analysis and last          – higher education entrance
                                                                                                                                                                       qualification
                                                                                             but not least, academic research establishments. The B.A. in           – Physical Aptitude Test
                                                                                             sports journalism qualifies the student for possible acceptance           » [p. 82]
                                                                                             to a master's course of study, which in turn, can serve to
                                                                                             deepen or supplement the targeted journalistic orientation.            Master's degree programmes
                                                                                                                                                                    (consecutive)
  "Within this degree we cooperate with renowned partners such as                                                                                                   M.Sc. Sport Management
  Sky or the SID. Our students can thus gain insight into the tasks                                                                                                 M.A. Sport, Media and
  and challenges of the later job market."                                                                                                                          Communication Research
                                                     Prof. Dr. T. Schierl                                                                                           » [p. 50] [p. 52]
                                                        Program leader
32 / STUDY GUIDE                                                                                                                                                                     33 / Bachelor's Degrees

  B.A. Sport Management and Communication

  The sport branch has been growing at an above-average rate for the past 25 years.              Target group
  Due to medialisation, commercialisation and professionalisation in sport many jobs have        The B.A. in Sport Management and Communication is aimed at
  been created. However, the demands on people employed in the fields of management and          people who enjoy sport, and are interested in the problems and
  administration have also increased. The B.A. qualifies its graduates for various jobs in the   challenges in the field of sport management and communication
  management, planning, organisation and marketing of sport.                                     and the link between sport and economy.

                                                                                                 Degree aims and content
                                                                                                 The aim of the degree programme is to impart skills and strategies
                                                                                                 for coping with tasks in the field of sport management and
                                                                                                 communication. The degree content from sport, economics and
                                                                                                 communication science are not added together and taught sepa-
                                                                                                 rately, the subjects are intertwined. Interdisciplinary aspects
                                                                                                 and social science are taught. Particular attention is paid to
                                                                                                 the characteristics of sporting goods, sport organisations, sport
                                                                                                 markets, the demand for sport and the resulting consequences
                                                                                                 for successful management and focussed communication.
                                                                                                                                                                      Regular length of study
                                                                                                 Job perspectives                                                     6 semesters

                                                                                                 A Bachelor's degree is the first qualification which qualifies for   Qualification
                                                                                                 direct entry into the job market. The B.A. in Sport Management       Bachelor of Arts (B.A.)
                                                                                                 and Communication provides graduates with qualifications
                                                                                                 for many jobs in the field of management of sports clubs and         Workload (ECTS)
                                                                                                 federations, commercial providers and sport events. Other            180 credit points

                                                                                                 potential fields of work include marketing and sales of sporting     Commencement of studies
                                                                                                 goods, PR and event agencies. Completion of the B.A. in Sport        Winter and summer semester
                                                                                                 Management and Communication gives access to a Master's degree
                                                                                                 programme which can expand on or complement previous                 Admission requirements
                                                                                                 knowledge, depending on the programme.                               – higher education entrance
                                                                                                                                                                         qualification
                                                                                                                                                                      – Physical Aptitude Test
                                                                                                                                                                         » [p. 82]

                                                                                                                                                                      Master's degree programmes
                                                                                                                                                                      (consecutive)
  "The structure of the sport market requires a broad and scientifi-                                                                                                  M.Sc. Sport Management
  cally based education which links basic knowledge of management                                                                                                     M.A. Sport, Media and
  and communication with knowledge on the specifics of sport."                                                                                                        Communication Research
                                                                                                                                                                      » [p. 50] [p. 52]
                                                       Dr. M. Schubert
                                                       Program leader
34 / STUDY GUIDE                                                                                                                                                                        35 / Bachelor's Degrees

  B.Sc. Sport and Performance

  High- and top-performance sports are becoming increasingly prominent, nationally, interna-        Target group
  tionally and from a scientific, economic and journalistic point of view. The B.Sc. in Sport and   The B.Sc. in Sport and Performance is designed to attract
  Performance offers a practically based qualification with a thorough scientific foundation for    students who are not only interested in practical sport but also
  fields of work in top-performance sport.                                                          in how human physical performance is produced and how to
                                                                                                    improve it through training. Applicants should have an affinity
                                                                                                    to high performance sport, but they do not need to be involved
                                                                                                    in it themselves.

                                                                                                    Degree aims and content
                                                                                                    This degree programme is centred around acquiring teaching
                                                                                                    and coaching skills in the area of high performance sport in
                                                                                                    at least two different types of sport. In addition, students learn
                                                                                                    about the scientific, educational and social foundation of the
                                                                                                    phenomenon of human performance and performance ability.
                                                                                                    This knowledge is applied to performance control and develop-
                                                                                                    ment.                                                                Regular length of study
                                                                                                                                                                         6 semesters
                                                                                                    Job perspectives
                                                                                                                                                                         Qualification
                                                                                                    A Bachelor's degree is the first qualification which qualifies for   Bachelor of Science (B.Sc.)
                                                                                                    direct entry into the job market.
                                                                                                    There are many interesting job opportunities open to graduates       Workload (ECTS)
                                                                                                    of this degree programme. Possible employers include: clubs,         180 credit points
                                                                                                    federations, communes, private and commercial institutions
                                                                                                                                                                         Commencement of studies
                                                                                                    (e.g. diagnostic centres), professional academies and the media.     Winter and summer semester
                                                                                                    The scientific focus of the degree allows access to jobs in i.e.
                                                                                                    research centres. Completion of the B.A. in Sport and Performance    Admission requirements
                                                                                                    gives access to a Master's degree programme which can expand on      – higher education entrance
                                                                                                    or complement previous knowledge, depending on the programme.           qualification
                                                                                                                                                                         – Physical Aptitude Test
                                                                                                                                                                            » [p. 82]

                                                                                                                                                                         Master's degree programmes
                                                                                                                                                                         (consecutive)
                                                                                                                                                                         M.Sc. Exercise Science
  "The degree Sport and Performance deals with comprehensive basic
                                                                                                                                                                         and Coaching
  knowledge of all areas of sport science as well as current findings
                                                                                                                                                                         M.Sc. Human Technology in Sports
  in state-of-the-art research."
                                                                                                                                                                         and Medicine
                                                                                                                                                                         » [p. 40] [p. 42]
                                                      Dr. H. Kleinöder
                                                       Program leader
Master's
Degrees
In accordance with the relevant declaration of the
Conference of the European Education Ministers in
Bologna in 1999 the consecutive degree system was
introduced to European universities. The Master's
degree courses have had a significant influence
on shaping the new profile of the German Sport
University.

General Information.................................................................. 38
M.Sc. Exercise Science and Coaching............................................ 40
M.Sc. Human Technology in Sports and Medicine............................ 42
M.A. International Sport Development and Politics......................... 44
M.Sc. Psychology in Sport and Exercise......................................... 46
M.A. Rehabilitation, Prevention and Health Management................. 48
M.Sc. Sport Management............................................................ 50
M.A. Sport, Media and Communication Research............................ 52
M.Sc. Sport and Movement Gerontology........................................ 54
M.Sc. Sport Tourism and Recreation Management........................... 56
38 / STUDY GUIDE                                                                                                                                                                           39 / Master's Degrees

  General Information

  With its consecutive degree system the German Sport University offers nine Master's
  degree courses. These degrees are internationally recognized and on completion students
  are awarded either a Master of Arts (M.A.) or a Master of Science (M.Sc.). Each
  Master comprises 120 credit points and is usually completed in 4 semesters.                           How are the Master's degrees structured?                          Regular length of study
                                                                                                        Depending on the students' individual focus the Master's degree   4 semesters
                                                                                                        courses either have a practical or a research slant. Modules
                                                                                                        have to be completed as part of a Master's degree and these       Qualification
                                       Which Master's degrees are there?                                are either compulsory or elective courses. Each module covers     Master of Arts (M.A.)
                                                                                                                                                                          Master of Science (M.Sc.)
                                                                                                        various taught courses which are thematically linked (lectures,
                                       M.Sc. Exercise Science and Coaching                              seminars, tutorials etc.) and are distributed within the four     Workload (ECTS)
                                       M.Sc. Human Technology in Sports and Medicine                    semesters.                                                        120 credit points

                                       M.A. International Sport Development and Politics                                                                                  Commencement of studies
                                                                                                        The nine Master's degrees on offer are taught on the basis of
                                                                                                                                                                          Winter semester
                                       M.Sc. Psychology in Sport and Exercise                           four process levels:
                                       M.A. Rehabilitation, Prevention and Health Management                                                                              Number of places
                                                                                                                                                                          30 per year
                                       M.Sc. Sport Management
                                       M.A. Sport, Media and Communication Research                      Four process levels                                              Entry requirements
                                                                                                                                                                          – completion of an
                                       M.A. Sport and Movement Gerontology
                                                                                                                                                                             academic degree course
                                                                                                          1| Central topics              2| Ability to act
                                       M.Sc. Sport Tourism and Recreation Management                                                                                         (minimum 6 semesters)
                                                                                                             and basics                     and current problem areas
                                                                                                                                                                          – proven ability in the subject
                                                                                                          3| Carrying out                4| Master's thesis               – proof of required language skills
                                       Course starting dates and university places                                                          and additive courses          M.Sc. Sport Management,
                                                                                                             of projects
                                                                                                                                                                          M.Sc. Human Technology in Sports
                                       Degree courses always start in the winter semester. For every                                                                      and Medicine, M.Sc. Psychology in
                                       Master's degree course there are 30 places available per year.                                                                     Sport and Exercise, M.A. Internatio-
                                       The good teacher-student ratio guarantees an intensive                                                                             nal Sport Development and Politics
                                       and personal exchange during the course.                                                                                           English language proficiency
                                                                                                        Who can apply for a Master's course?                              required (TOEFL, IELTS or Cambridge
                                                                                                                                                                          Certificate see at C1 Level).
                                                                                                        The successful completion of a first degree (normally a B.A.)
                                                                                                        is the prerequisite for entry to a Master's degree course. This   All other Master's programmes:
                                                                                                        and other entry requirements for the Master's degree courses      German Language Proficieny
                                                                                                        are laid down in the relevant regulations (entry regulations).    required (DSHII, TestDaF TN4)
                                                                                                        The regulations also list which documents are necessary for an
                                                                                                                                                                          Contact:
                                                                                                        application for a place in a Master's degree course.              » dshs-koeln.de
                                                                                                                                                                          international@dshs-koeln.de
                                                                                                                                                                          + 49 (0)221 4982 2160
40 / STUDY GUIDE                                                                                                                                                     41 / Master's Degrees

  M.Sc. Exercise Science and Coaching

  High-performance and elite sport are becoming increasingly important         Target group
  in society as well as in national and international politics. Therefore a    The degree programme targets graduates who have an affinity
  scientific approach to topics dealing with physical strain and diagnostics   to high-performance sport. Prospective students should be par-
  and control of adaptation processes is necessary.                            ticularly interested in (natural) science matters and in practical
                                                                               training methods.

                                                                               Degree aim and content
                                                                               The M.Sc. in Exercise Science and Coaching aims to qualify its
                                                                               graduates to employ methods of optimising physical achievement
                                                                               within and outside the field of sport. In addition the students
                                                                               acquire training intervention skills in their specific sport.
                                                                               Solid knowledge of biomechanics, performance diagnostics,
                                                                               medicine, orthopaedics, physiology, psychology, training science
                                                                               and empirical methods is gained.

                                                                               Job perspectives
                                                                               Potential areas of employment include working as coaches and
                                                                               trainers in sport clubs, as functionaries in national and interna-
                                                                               tional sport federations, in research and development of sport        Regular length of study
                                                                               articles, diagnostics as well as professions with commercial          4 semesters
                                                                               enterprises in sports. The completion of the M.Sc. Exercise Science
                                                                               and Coaching entitles students to apply for a place on the Ph.D.      Degree
                                                                               programme.                                                            Master of Science (M.Sc.)

                                                                                                                                                     Workload (ECTS)
                                                                                                                                                     120 credit points

                                                                                                                                                     Commencement of studies
                                                                                                                                                     Winter semester

                                                                                                                                                     Number of places
                                                                                                                                                     30 per year

                                                                                                                                                     Admission requirements
                                                                                                                                                     – completion of an
  "The high percentage of practical-scientifical contents enables                                                                                       academic degree course
  the students to develop own research methods, techniques and                                                                                          (minimum 6 semesters)
  strategies."                                                                                                                                       – proven ability in the subject
                                                   Prof. Dr. D. Memmert                                                                              – proof of required language (German)
                                                         Program leader
42 / STUDY GUIDE                                                                                                                                                                      43 / Master's Degrees

  M.Sc. Human Technology in Sports and Medicine

  Use of modern technologies has become a matter of course in Sports and Medicine                Target group
  nowadays. The research-driven program of study M.Sc. Human Technology in Sports and Medicine   The study program M.Sc. Human Technology in Sports and
  bridges the gap between engineering, medical technology, life sciences and sport sciences.     Medicine addresses students with a passion for sciences and a
                                                                                                 wide interest in interaction between humans and technology.

                                                                                                 Degree aim and content
                                                                                                 The central aim of the study program is to provide the
                                                                                                 students with extensive qualifications in planning, developing
                                                                                                 and evaluating technologies in an athletics as well as a clinical
                                                                                                 context. Alongside sports equipment- and sportswear-technolo-
                                                                                                 gies that serve performance enhancing and injury prevention
                                                                                                 purposes, a special focus is set on modern technologies in
                                                                                                 endoprothetic joint replacement and exoprothetic treatment
                                                                                                 of patients. The students will learn to bridge the gap between
                                                                                                 technical aids and physically active humans, creating an optimal
                                                                                                 synthesis between humans and technology. Central aspects will
                                                                                                 be combining, evaluating and applying the attained expertise.

                                                                                                                                                                     Regular length of study
                                                                                                 Job perspectives                                                    4 semesters
                                                                                                 Technical aids make up a major part of medical expenses
                                                                                                 in sports and medicine. As highly qualified research-driven         Degree
                                                                                                 employees, graduates of M.Sc. Human Technology in Sports            Master of Science (M.Sc.)
                                                                                                 and Medicine are presented with a great variety of occupa-
                                                                                                                                                                     Workload (ECTS)
                                                                                                 tional areas. Responsible positions in academic and industrial      120 credit points
                                                                                                 research and development, in sporting goods companies as
                                                                                                 well as performance diagnosis are possible fields of activity.      Commencement of studies
                                                                                                 Typical employers are the sporting goods industry and pri-          Winter semester
                                                                                                 vate as well as public research facilities. The M.Sc. Human
                                                                                                                                                                     Number of places
                                                                                                 Technology in Sports and Medicine degree allows for con-            30 per year
                                                                                                 secutive postgraduate studies earning a doctor's degree.
                                                                                                                                                                     Admission requirements
                                                                                                                                                                     – completion of an
                                                                                                                                                                        academic degree course
  "The M.Sc. Human Technology in Sports and Medicine bridges                                                                                                            (minimum 6 semesters)
  the gap between the human being and technology. It addresses                                                                                                       – proven ability in the subject
  students with a passion for sciences in medicine and sport."                                                                                                       – English language (TOEFL, IELTS
                                                                                                                                                                        or Cambridge Certificate)
                                                 Prof. Dr. W. Potthast
                                                       Program leader
44 / STUDY GUIDE                                                                                                                                                                                     45 / Master's Degrees

  M.A. International Sport Development and Politics

  The M.A. in International Sport Development and Politics combines sport sciences with approaches of            Target group
  humanities, social sciences and economics. The program aims at a comprehensive understandig of struc-          The Master on International Sport Development and Politics
  tures, actors and conflicts in sport and physical activity. It contributes in particular to an international   targets graduates with a deepening in sport studies or a re-
  focus on sport including transnational and comparative dimensions. The program is highly research ori-         lated degree in politics, sociology or economy. Having prac-
  ented and fosters problem-solving capacities as well as methods for understanding and analysing sport.         tical experience with and in sport is considered as helpful.

                                                                                                                 Degree aim and content
                                                                                                                 The study program addresses a set of five key objectives: 1)
                                                                                                                 It is highly reserach oriented, 2) it provides a broad scope of
                                                                                                                 professional competencies for the job, 3) it stipluates interna-
                                                                                                                 tionalisation, 4) it acknowledges diversity and 5) it provides
                                                                                                                 key competencies like methodological, intercultural and an-
                                                                                                                 alytical skills enabling independent knowledge acquisiton.

                                                                                                                 Job perspectives
                                                                                                                 Graduates of the M.A. in International Sport Development and
                                                                                                                 Politics are well-equipped for leading positions in all kind
                                                                                                                 of national and international sport clubs and organizations,
                                                                                                                                                                                    Regular length of study
                                                                                                                 governments and administrations, social agencies and com-          4 semesters
                                                                                                                 mercial businesses. The program aims as well at future pro-
                                                                                                                 ject managers and consultants. Graduates are also qualified        Degree
                                                                                                                 for further academic research pursuing a doctoral degree.          Master of Arts (M.A.)

                                                                                                                                                                                    Workload (ECTS)
                                                                                                                                                                                    120 credit points

                                                                                                                                                                                    Commencement of studies
                                                                                                                                                                                    Winter semester

                                                                                                                                                                                    Number of places
                                                                                                                                                                                    30 per year

                                                                                                                                                                                    Admission requirements
                                                                                                                                                                                    – completion of an
                                                                                                                                                                                       academic degree course
  "The program offers a broad scope of approach to the analysis of                                                                                                                     (minimum 6 semesters)
  sport development covering both domestic and international topics                                                                                                                 – proven ability in the subject
  related with sport."                                                                                                                                                              – English language (TOEFL, IELTS
                                                                                                                                                                                       or Cambridge Certificate)
                                                    Prof. Dr. J. Mittag
                                                       Program leader
46 / STUDY GUIDE                                                                                                                                                                       47 / Master's Degrees

  M.Sc. Psychology in Sport and Exercise

  The M.Sc. Psychology in Sport and Exercise comprises aspects of psychology, sport and         Target group
  health from an international perspective. The course will provide the academic knowledge      The M.Sc. Psychology in Sport and Exercise is suitable for gradu-
  and foundational research skills necessary to pursue careers in research or applied fields.   ates with a degree in psychology or a degree in sport science. Pro-
                                                                                                spective students should be interested in scientific thinking and
                                                                                                working (e.g. conducting experiments) and the practical applica-
                                                                                                tion of theory and research (e.g. coaching of athletes and teams).

                                                                                                Degree aim and content
                                                                                                Students must attend 11 modules. The first module is a review
                                                                                                course to ensure students have an equal knowledge base in sport
                                                                                                science and psychology. The subsequent modules focus on general
                                                                                                research skills (PSE2, PSE3) and the theoretical and applied
                                                                                                foundations of varying topics (PSE4 – PSE9, see Table). The final
                                                                                                two modules (PSE10, PSE11) involve individual research into
                                                                                                topics of personal interest. The programme is held in English.
                                                                                                The study program addresses a set of five key objectives:
                                                                                                1) It is highly reserach oriented, 2) it provides a broad scope
                                                                                                                                                                      Regular length of study
                                                                                                of professional competencies for the job, 3) it stipluates in-        4 semesters
                                                                                                ternationalisation, 4) it acknowledges diversity and 5) it pro-
                                                                                                vides key competencies like methodological, intercultural and         Degree
                                                                                                analytical skills enabling independent knowledge acquisiton.          Master of Science (M.Sc.)

                                                                                                                                                                      Workload (ECTS)
                                                                                                Job perspectives                                                      120 credit points
                                                                                                Graduates of the M.Sc. in Psychology in Sport and Exercise
                                                                                                will be qualified for the job market in psychology and sports.        Commencement of studies
                                                                                                The Master programme targets the world market with an em-             Winter semester
                                                                                                phasis on Europe. Graduates will, in particular, be qualified
                                                                                                                                                                      Number of places
                                                                                                for working in research, but also in practical application in         30 per year
                                                                                                different settings (e.g., health sport, elite sport). Graduates
                                                                                                also have the possibility of pursuing a doctoral degree.              Admission requirements
                                                                                                                                                                      – completion of an
                                                                                                                                                                         academic degree course
  "The degree combines psychology and sport under a strong international                                                                                                 (minimum 6 semesters)
  perspective.The qualification shall provide an academically sound                                                                                                   – proven ability in the subject
  knowledge and competence foundation paving the way for potential                                                                                                    – English language (TOEFL, IELTS
  careers in the fields of research, but also in application."                                                                                                           or Cambridge Certificate)
                                                               Program leader
                                                             Prof. Dr. M. Raab
48 / STUDY GUIDE                                                                                                                                                   49 / Master's Degrees

  M.A. Rehabilitation, Prevention and Health Management

  Living conditions in today's society and the resulting lifestyles have      Target group
  shifted people's focus on to health. Due to the changing age pyramid        This Master's degree is aimed at communicative people
  and lifestyles characterised by a lack of movement there has been a large   who enjoy physical activity, have an affinity to medical
  increase in the incidence of civilisation-related diseases.                 and health-related questions and who are interested
                                                                              in academic research.

                                                                              Degree aim and content
                                                                              This degree course goes into more depth regarding health
                                                                              science and, in addition to prevention, focuses in particular on
                                                                              secondary prevention and specific topics in rehabilitation. The
                                                                              teaching and methods take an interdisciplinary approach from
                                                                              biomedical, psychosocial, health and economic perspectives.

                                                                              Job perspectives
                                                                              Graduates of the M.A. in Rehabilitation, Prevention and Health
                                                                              Management are qualified for both management positions in the
                                                                              fields of prevention and movement therapy and for entrance to
                                                                              health and rehabilitation science. Possible employers could be
                                                                              outpatient and in-patient rehabilitation centres, large companies   Regular length of study
                                                                              which offer health management programmes, as well as health         4 semesters
                                                                              insurance companies, sports clubs and health centres. Completion
                                                                              of the M.A. in Rehabilitation and Health Management entitles        Degree
                                                                              students to apply for a place on the Ph.D. programme.               Master of Arts (M.A.)

                                                                                                                                                  Workload (ECTS)
                                                                                                                                                  120 credit points

                                                                                                                                                  Commencement of studies
                                                                                                                                                  Winter semester

                                                                                                                                                  Number of places
                                                                                                                                                  30 per year

                                                                                                                                                  Admission requirements
                                                                                                                                                  – completion of an
  "In light of the societal and demographic changes the topics and                                                                                   academic degree course
  focal points of the M.A. Rehabiliation, Prevention and Health                                                                                      (minimum 6 semesters)
  Management are more significant than ever."                                                                                                     – proven ability in the subject
                                                                                                                                                  – proof of required language (German)
                                        Univ.-Prof. Dr. Hans-Georg Predel
                                                          Program leader
50 / STUDY GUIDE                                                                                                                                                                    51 / Master's Degrees

  M.Sc. Sport Management

  The sport industry requires its employees to have skills in analysis, evaluation,           Target group
  concept-making and, of course, excellent English language skills. Thus the language of      The target group consists of students that have completed
  instruction in this degree is English. The Sport Management degree programme provides its   a related undergraduate degree in, for instance, business
  graduates with these skills by employing a research-oriented approach in its teaching.      administration, economics or sport management. Further-
                                                                                              more, work experience in sport business is beneficial for
                                                                                              applicants. Applicants should be interested in gaining new
                                                                                              theoretical, methodological, and practical skills to under-
                                                                                              stand and deal with the changing sport business industry.

                                                                                              Degree aim and content
                                                                                              The study program's objectives are 1) to establish a sound exper-
                                                                                              tise based on current research problems, 2) to develop method-
                                                                                              ological and analytical competencies leading to a self-dependent
                                                                                              amelioration of scientific knowledge focusing on research methods
                                                                                              and strategies and 3) to attain key competencies for professional
                                                                                              business with a central focus on international cooperations.

                                                                                              Job perspectives
                                                                                                                                                                   Regular length of study
                                                                                              Graduates of the M.Sc. Sport Management are qualified for            4 semesters
                                                                                              top-level management positions in all kinds of sport organisa-
                                                                                              tions. The program is geared specifically to provide students with   Degree
                                                                                              the demanding knowledge base to get ahead in sport business.         Master of Science (M.Sc.)
                                                                                              Students can enter into leadership positions in sport management
                                                                                                                                                                   Workload (ECTS)
                                                                                              as well as in areas such as finance, human resources, strategy       120 credit points
                                                                                              and development. They are also qualified for consulting as well
                                                                                              as academic (e.g. Ph.D. degree) and commercial research.             Commencement of studies
                                                                                                                                                                   Winter semester

                                                                                                                                                                   Number of places
                                                                                                                                                                   30 per year

                                                                                                                                                                   Admission requirements
                                                                                                                                                                   – completion of an
                                                                                                                                                                      academic degree course
  "This degree program deals with all aspects of the constantly                                                                                                       (minimum 6 semesters)
  changing and growing field of sports business and is designed                                                                                                    – proven ability in the subject
  specifically to prepare students for the knowledge-intensive                                                                                                     – English language (TOEFL, IELTS
  business environment."                                                                                                                                              or Cambridge Certificate)
                                                       Dr. K. Hallmann
                                                        Program leader
52 / STUDY GUIDE                                                                                                                                                   53 / Master's Degrees

  M.A. Sport, Media and Communication Research

  The medialisation of society is a central trend of our times which is       Target group
  becoming increasingly important for the sporting world. The sport-related   The degree course M.A. Sport, Media and Communication
  job market requires employees with sound knowledge of analysis and          Research targets people who are interested in intensifying their
  assessment of complex matters in sport.                                     knowledge about the academic field of sport communication.
                                                                              We expect students to have good communication skills, the ability
                                                                              to work in a team and possess linguistic, mathematical and
                                                                              statistical skills.

                                                                              Degree aim and content
                                                                              The M.A. in Sport, Media and Communication Research enables
                                                                              the students to deal with complex questions in the field of
                                                                              sports media, to employ empirical and scientific methods in
                                                                              doing so and to develop solutions for practical communication.
                                                                              They gain detailed knowledge in methods of empirical social
                                                                              research as well as in the areas of finding, processing and
                                                                              analysing data.

                                                                              Job perspectives
                                                                              Graduates of the M.A. in Sport, Media and Communication             Regular length of study
                                                                              Research are qualified for jobs in business and in university.      4 semesters
                                                                              Possible areas of employment are top management which requires
                                                                              sound knowledge of media and communication science as well          Degree
                                                                              as methodology and research, Public Relations, radio and TV         Master of Arts (M.A.)

                                                                              companies and management and media agencies. In addition,           Workload (ECTS)
                                                                              potential employers are marketing agencies, commercial market       120 credit points
                                                                              research firms, sports article companies and academic research
                                                                              institutions. The completion of a M.A. in Sport, Media and          Commencement of studies
                                                                              Communication Research gives graduates access to the Ph.D.          Winter semester

                                                                              programme.                                                          Number of places
                                                                                                                                                  30 per year

                                                                                                                                                  Admission requirements
                                                                                                                                                  – completion of an
  "Scientifically established (sport-) communication knowledge is                                                                                    academic degree course
  nowadays extremely important. This content is taught systema-                                                                                      (minimum 6 semesters)
  tically in this degree to the students preparing them for the job                                                                               – proven ability in the subject
  market."                                                                                                                                        – proof of required language (German)
                                                      Prof. Dr. T. Schierl
                                                         Program leader