Undergraduate Prospectus 2020 - IADT
Page content transcription
If your browser does not render page correctly, please read the page content below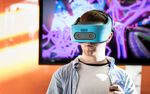 the power of small: our focus on        about the future: exciting careers
             individual and small group work         begin at IADT – over 90% of
             makes your learning more engaging       graduates are employed within a
             and enjoyable.                          year of graduating.
             + thinking big: IADT lecturers have     + about now: our enthusiastic staff
             academic and industry experience        and vibrant creative atmosphere
             at national and international levels.   will inspire you to think, collaborate
                                                     and learn.
             focused: courses are practical,
             and continuous assessment ensures       successful: IADT students +
             you receive regular feedback on         graduates continue to win
             your work.                              international awards and acclaim.
             + wide-ranging: our approach to         + unique: IADT is home to the state-
             interdisciplinary learning means        of-the art National Film School;
             that 75% of students study modules      graduates have had remarkable
             outside their core discipline.          industry success, including Oscar®
                                                     nominations.
iadt + you

                                                     for everyone: where being different
                                                     means you fit right in! Diverse and
                                                     gender-balanced, our community is
                                                     warm, welcoming and inclusive.
                                                     + for you: create your future at IADT.
Welcome to IADT     We believe in the future at IADT. As you will see from the
                                           exciting range of courses on offer, we have earned our

        ollaborators
                                           unique reputation as Ireland's leading creative, cultural and

             creator
                                           technological higher education provider. Our ambition, as

            welcom
                                           always, is to produce excellent graduates who are highly
                                           valued, who live and work as true global citizens, actively
                                           contributing to the development of their industries and

                                                                                                              IADT Undergraduate Prospectus 2020
                                           wider society, and who remain connected to IADT. We are
04-05

                                           proud that our courses offer excellent teaching and learning
                                           opportunities to all students.
04

                                               We believe in the power of connecting, collaborating
                                           and creativity. With a reputation for being innovative,
                                           technologically savvy and resourceful, our graduates
                                           are fully prepared for a life in the creative, cultural and
                                           technological industries. This year we are delighted to
                                           announce three new courses: Digital Marketing; English +
                                           Equality Studies; and Interaction + User Experience Design.
                                           Three very different courses, each offering a pathway to
                                           exciting, progressive career options.
                                               Across all our courses our students learn from talented,
                                           committed staff who are strong on research and industry
                                           practice, and benefit from the support of industry and cultural
                                           partners such as IBM, Intel and IMMA. IADT is also home to
                                           the National Film School, Ireland's centre of excellence for
        hinkers                            education and training in film, design for stage and screen,
                                           animation, and broadcasting. Make your next move in
                                           education with IADT – and discover what your future holds.

                       Fáilte chuig IADT   Creidimid sa todhchaí ag IADT. Faoi mar a fheicfidh tú ón
                                           réimse spreagúil cúrsaí atá ar tairiscint, tá an cháil ar leith
                                           atá orainn mar an soláthraí ardoideachais cruthaitheach,
                                           cultúrtha agus teicneolaíochta is fearr in Éirinn tuillte go
                                           maith againn. Is é ár n-uaillmhian, faoi mar atá i gcónaí,
                                           chun sárchéimithe a tháirgeadh a léirítear an-mheas
                                           orthu, a mhaireann agus a oibríonn mar fhíor-shaoránaigh
                                           dhomhanda, a chuireann go gníomhach le forbairt a
                                           dtionscal agus an tsochaí i gcoitinne, agus a mbíonn ceangal
                                           acu i gcónaí le IADT. Táimid bródúil go gcuireann ár gcúrsaí
                                           deiseanna iontacha múinteoireachta agus foghlama ar fáil do
                                           na mic léinn go léir.
                                               Creidimid i gcumhacht an nasctha, an chomhoibrithe
                                           agus na cruthaitheachta. Tá cáil ar ár gcéimithe a bheith
                                           nuálach, eolach ar chúrsaí teicneolaíochta agus seiftiúil,
                                           agus tá siad go hiomlán ullmhaithe do shaol sna tionscail
                                           chruthaitheacha, chultúrtha agus teicneolaíochta. I mbliana
                                           tá áthas orainn trí chúrsa nua a fhógairt: Margaíocht
                                           Dhigiteach; Staidéar Comhionannais + Béarla; agus Dearadh
                                           Idirghníomhaíocht + Eispéireas Úsáideora. Trí chúrsa an-
                                           éagsúil, gach ceann acu ag tairiscint conair go dtí roghanna
                                           gairme spreagúla agus forásacha.
                                               Idir Ealaín, Dearadh agus Síceolaíocht, Ríomhaireacht agus
                                           Gnó, foghlaimíonn ár mic léinn ó fhoireann ildánach thiomanta
                                           a bhfuil an-chur amach acu ar chleachtas taighde agus tionscail,
                                           agus baineann siad tairbhe as tacaíocht comhpháirtithe ar nós
                                           IBM, Intel agus IMMA. Tá Scoil Náisiúnta Scannán na hÉireann
                                           suite in IADT, chomh maith – ionad sármhaitheasa na hÉireann
                                           don oideachais agus oiliúint sna scannáin agus meáin. Glac do
                                           chéad chéim eile san oideachas le IADT – agus fiosraigh cad a
                                           bheidh i ndán duitse amach anseo.

                                           Dr Annie Doona, President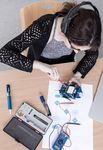 Faculty of     Department of                 Department of Humanities   Faculty of Film,              Department of               Department of                 Department of
               Entrepreneurship              + Arts Management                                        Design + Visual Arts        Film + Media                  Technology + Psychology
Enterprise +                                                            Art + Creative
Humanities     wnew coursew                  wnew coursew               Technologies                                                                            wnew coursew
↳              BA (Hons)                     BA (Hons)                  ↳                             BA (Hons)                                                 BA (Hons)

               Digital                    English + Equality                                          3D Design,                      Interaction +
               Marketing               04 Studies           08                                        Modelmaking +    BA (Hons)      User Experience
                                                                                                      Digital Art		 12 Animation		 19 Design*         23
               wnew coursew
               Bachelor of Business (Hons)   BA (Hons)
                                                                                                                                  BA (Hons)                     BSc (Hons)
               Business                   English, Media +                                            BA (Hons)                 Creative Music  Applied
               Management              05 Cultural Studies 09
                                                                                                      Art                    13 Production		 20 Psychology                            24
               Bachelor of Business          BA (Hons)
                                                                                                      BA (Hons)                   BA (Hons)                     BSc (Hons)
               Applied             New Media                                                          Design for                  Film + Television    Creative
               Entrepreneurship 06 Studies                         10
                                                                                                      Stage + Screen              Production        21 Computing 25
               Bachelor of Business                                                                   (Costume Design /
               (Hons)                        BA (Hons)                                                Character MakeUp Design /   BA (Hons)

               Entrepreneurship           Arts                                                        Production Design)     14   Photography		 22
               (one year add-on)       07 Management               11
                                                                                                      BA (Hons)

                                                                                                      Visual
                                                                                                      Communication
                                                                                                      Design        18

                                                                        Cross-Faculty Collaboration                          26   Admissions
                                                                                                                                  How to apply                                        41
                                                                        Portfolio Requirements                               30
                                                                                                                                  Entry Requirements                                  43
                                                                        The National Film School                             32   Registration, Fees + Grants                         45
                                                                                                                                  International Students                              46
                                                                        Why Choose IADT?
                                                                        Student Experience                                   34   Get in Touch                                        46
                                                                        Erasmus				                                          36
                                                                                                                                  2019/2020 Diary + Events                            47
                                                                        Costs for Class Materials / Field Trips			           37
                                                                        Facilities                                           38
                                                                        Students' Union                                      39

                                                                                                                                                                                           02-03
                                                                        Clubs + Societies                                    39
                                                                                                                                  *subject to validation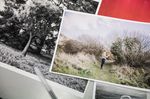 Department of Entrepreneurship            Intensive, interactive and hands-on, digital marketing is             Department of Entrepreneurship           Get to the very heart of what makes business work!
                                                  the new way of connecting with consumers. It is critical to                                                    This course successfully combines theory and practice to
                                                  the evolving world of technologies, platforms, consumer                                                        produce graduates with the solid foundations necessary for
                                                  dynamics, businesses and brands. Combining traditional                                                         a successful business career. Practical and hands–on, the
        wnew coursew                                                                                                    wnew coursew
                                                  marketing theory, practice and digital tools, students learn                                                   course is 80% continuous assessment and 20% exam–based.
        BA (Hons)                                 how businesses can reach, connect and promote their                   Bachelor of Business (Hons)              There is a focus on experiential, work based learning; and you

        Digital Marketing                                                                                               Business
                                                  products to a larger audience using a diverse range of digital                                                 will do practical projects linked to real business scenarios.

                                                                                                                                                                                                                                  IADT Undergraduate Prospectus 2020
                                                  marketing tools and strategies. In this fast—paced sector,
                                                  digital marketing professionals are in high demand.
                                                                                                                        Management
04-05

                                                                                                                                                                 The 20–week work placement in Year 3 is a unique and
                                                                                                                                                                 valuable opportunity to apply the relevance of the course
04

        Join a dynamic generation of
                                                  What will I do?                                                                                                to the real business world. Participating students find that
        marketing technologists and               –– Get practical skills in web building and various social            Get the knowledge, technical             placements are hugely beneficial, and a valuable asset to
        forge a career in this exciting              media platforms.                                                                                            prospective employers. Alternatively, you can study abroad
                                                                                                                        and interpersonal skills to
        new sector.                               –– Critically evaluate a variety of online business models.                                                    as part of the Erasmus Programme.
                                                  –– Develop an online marketing strategy for a business idea.          embark on a successful business
                                                  –– Evaluate customer relationship management in a digital             career.                                  What makes Business Management unique is the small
                                                     and non-digital business context.                                                                           class sizes, the individual attention students receive and the
                                                  –– Work on "real world" business scenarios to develop                                                          combined business experience of the teaching staff.
                                                     appropriate sales, CRM and digital marketing campaigns.
                                                  –– Think critically in light of social, cultural, philosophical and                                            What will I do?
                                                     ethical business issues as they relate to digital business.                                                 –– Learn from hands-on business projects.
                                                                                                                                                                 –– Learn how to analyse business problems and generate
                                                  Future careers                                                                                                    practical solutions.
          Course Code                             Graduates will be prepared to work with multinationals                  Course Code                            –– Develop analytical and research skills.
          DL840 – Level 8 Award                   such as Google, Facebook or LinkedIn. Graduates will also               DL823 – Level 8 Award                  –– Explore how the worlds of technology and
                                                  be equipped to work in a variety of businesses in digital                                                         business interact.
          Application CAO                                                                                                 Application CAO
                                                  marketing roles and social media.                                                                              –– Develop digital marketing strategies.
          Duration 3 years (full–time)                                                                                    Duration 4 years (full-time)           –– Develop skills in creativity and innovation.
                                                  What will I study?                                                                                             –– Capstone Business project.
          Places 25                                                                                                       Places 30
                                                  Year 1 – Introduction to Management | Learning for Business |
          CAO Points in 2018                      Digital Skills | Principles of Marketing | Web Applications |           CAO Points in 2018
                                                                                                                                                                 Future careers
          New Course                              Introduction to Digital Marketing | Numeracy for Business.              New Course
                                                                                                                                                                 Graduates will have a variety of career choices in general
          Portfolio No                                                                                                    Portfolio No                           management and in general business in the areas of:
                                                  Year 2 – Finance I | Online Consumer Behaviour | Business                                                      technology and business, marketing and advertising, retail
          Min Entry Requirements                  Requirement Analysis | Business Law | Content Development               Min Entry Requirements
                                                                                                                                                                 management, digital marketing, fundraising, financial
          2 H5 + 4 O6/H7 including:                                                                                       2 H5 + 4 O6/H7 including:
                                                  + Creation | Work Placement.                                                                                   services, business development and enterprise.
          English – O6/H7                                                                                                 English – O6/H7
          Maths – F2/O6/H7                                                                                                Maths – F2/O6/H7
                                                  Year 3 – Finance II | Social CRM + Digital Sales | Strategic                                                   What will I study?
          Foundation Level Maths accepted                                                                                 Foundation Level Maths accepted
                                                  Marketing | Digital Business Transformation | Search Engine                                                    Year 1 – Finance I | Management | Learning for Business |
          Contact                                 Optimisation + Data Analytics | Strategic Management |                  Contact                                Enterprise Practice | Principles of Marketing | Internet
          Dr Therese Moylan, Head of Department   Graduate Employability.                                                 Denis Cullinane, Course Co-ordinator   Applications I | Introduction to Data Analytics.
          E — therese.moylan@iadt.ie                                                                                      E – denis.cullinane@iadt.ie

                                                                                                                                                                 Year 2 – Finance II | Internet Applications II | Macro
                                                                                                                                                                 Economics | Sales + Negotiation | People in Organisations |
                                                                                                                                                                 Business Maths | Project Planning | Elective module.

                                                                                                                                                                 Year 3 – Microeconomics | Research for Business | Services
                                                                                                                                                                 Marketing | Case Studies | Finance III | Work Placement.

                                                                                                                                                                 Year 4 – Taxation | Strategic HRM | Strategy + Technology |
                                                                                                                                                                 Strategic Management | Strategic Marketing | Graduate
                                                                                                                                                                 Employability | Business Ethics.

                                                                                                                                                                                                                                         04-05
Department of Entrepreneurship         Want to run your own business some day? That day begins           Department of Entrepreneurship           If you have successfully completed a Level 7 degree in
                                               here! Study entrepreneurship, management, marketing,                                                       any Business/Marketing or related discipline, this one-
                                               digital marketing and finance in this practical course.                                                    year add–on business course will develop and enhance
                                               Through project work, you'll get the opportunity to apply                                                  your current business knowledge and skills. Active and
                                               your classroom learning to real business ideas. This                                                       participatory, this course draws together learning from
        Bachelor of Business                   knowledge and the transferable skills you acquire are in          Bachelor of Business (Hons)              many modules with a focus on innovation and strategies

        Applied                                high demand in business, either as an employee or as an
                                                                                                                 Entrepreneurship                         to turn innovation into wealth creation. You will develop

                                                                                                                                                                                                                           IADT Undergraduate Prospectus 2020
                                               entrepreneur. This course is 80% continuous assessment                                                     skills to work in the business environment or set up as an

        Entrepreneurship
06-07

                                               and 20% exam–based. Small class sizes, practice-based                                                      entrepreneur by using in-depth case studies and sectoral-
                                               learning and our links with industry combine to make this                                                  based project work. Students have a direct relationship
06

                                                                                                                 Want to turn innovation into
                                               the ideal course to develop the skills necessary to launch                                                 with the teaching staff, and actively participate and learn
                                                                                                                 wealth creation? Business /
        Get real–world business experience!    your business career.                                                                                      from experience. What makes this course unique is the
                                                                                                                 marketing graduates can expand           small class sizes, the individual attention students receive,
                                               What will I do?                                                   their skills with this dynamic and       and the combined business experience of staff.
                                               –– Get real practical business experience:                        interactive course.
                                                  Year 1: Set up and run your own business.                                                               What will I do?
                                                  Year 2: Go out on placement one day a week,                                                             –– Gain a fantastic foundation in all aspects of the
                                                  or work on your own business idea.                                                                         business world.
                                                  Year 3: Set up a social enterprise.                                                                     –– Learn how to analyse and solve business problems
                                               –– Investigate how businesses develop new products                                                            through extensive case study work, and how to
                                                  and opportunities, and become adept at spotting new                                                        generate practical solutions.
                                                  opportunities.                                                                                          –– Gain skills in communication, presentation, critical
                                               –– Learn how to develop digital marketing strategies.                                                         thinking and problem solving.
          Course Code                          –– Explore the internet and understand how technology               Course Code                            –– Gain digital skills in web building, data analytics
          DL701 – Level 7 Award                   relates to business.                                             DL801 – Level 8 Award                     and digital marketing – all key components in the
          Application CAO                      –– Develop problem solving and critical thinking skills.            Application                               technology and marketing modules.
                                               –– Examine the relationship between business and                    Non-IADT students: cao.ie              –– Engage in the real world of an entrepreneur through
          Duration 3 years
                                                  social enterprise.                                               Current IADT students: apply              networking, mentoring and researching entrepreneurial
          Places 35                            –– Enhance your presentation and communication skills.             directly to IADT.                          case studies in the strategic entrepreneurship module.

          Portfolio No                                                                                             Application deadline 31st March 2020
                                               Future careers                                                                                             Future careers
          CAO Points in 2018                   Graduates either run their own businesses or are employed           Duration 1 year add-on                 Graduates either run their own businesses or are employed
          Minimum Points – 112                 in: technology, digital marketing, social enterprise, sales,       (full-time + part-time)                 in: technology and media, marketing and advertising, retail
          Median Points – 295                  marketing and management consultancy. Recent graduates                                                     management, channel marketing, fundraising, financial
                                                                                                                   Places 40
                                               have been employed by: Wavemaker MEC London,                                                               services, and business development. Recent graduates
          Min Entry Requirements
                                               Galderma, Sherry Fitzgerald, The Curious Monkey, Indeed,            Portfolio No                           have been employed by: Main Street Hub, LinkedIn, Dell,
          5 O6/H7 including:
          English – O6/H7
                                               AIB, Salesforce, LinkedIn, Bank of America.                         Min Entry Requirements
                                                                                                                                                          Accreate, CarGurus, Bank of Ireland.
          Maths – F2/O6/H7                                                                                        180 credits and an overall GPA of
          Foundation Level Maths accepted      Further study                                                      2.00 (40%) or higher in an ordinary     What will I study?
                                               Most graduates progress to our add–on degree Bachelor of           degree in Business/Marketing or any     Strategic Entrepreneurship + Management | International
          Contact                              Business (Hons) in Entrepreneurship (Level 8 Award).                                                       Entrepreneurship | Contemporary Strategic Marketing
                                                                                                                  other related discipline, e.g. DL701,
          Conor Heagney, Course Co-ordinator
                                                                                                                  or equivalent. Candidates who do not    Practice | Strategy + Technology | Business Ethics | Strategic
          E – conor.heagney@iadt.ie
                                               What will I study?                                                  meet this requirement but who can      Human Resource Management | Tax + Finance.
                                               Year 1 – Enterprise Practice | Introduction to Digital             demonstrate equivalency through work
                                               Marketing | Marketing for Entrepreneurs | Internet                 experience must complete the IADT       Part-Time Study Option
                                               Applications I | Learning for Business | Enterprise                 Recognition of Prior Learning (RPL)    If you are interested in studying this course on a part-time
                                               Management | Business Mathematics I | Finance I.                    process (see Admissions section).      basis, contact Dr Therese Moylan: therese.moylan@iadt.ie
                                                                                                                   Contact
                                               Year 2 – Enterprise Experience (work placement) | Practice          Conor Heagney, Course Co-ordinator
                                               of Selling | Employability Skills | Project Management |            E – conor.heagney@iadt.ie
                                               Internet Applications II | Enterprise Law | Economics I |
                                               Business Mathematics II | Finance II.

                                               Year 3 – Social Enterprise Practice | Innovation + Creativity |
                                               Data Management | Applied Data Management | Research
                                               for Entrepreneurs | Services Marketing Management |
                                               Economics II | Finance III.

                                                                                                                                                                                                                                  06-07
Department of Humanities +              Take your interest in social justice to the next level while     Department of Humanities +             If you are passionate about literature and the media, this
        Arts Management                         also exploring identity, race, ethnicity, disability, gender     Arts Management                        degree is the perfect opportunity to develop your media
                                                and sexuality. Diversity is essential to the future of society                                          literacy and refine your ability to make critically–reasoned
        wnew coursew                            and the workplace. Equality studies are increasingly valued                                             arguments. A unique and exciting degree that combines the
                                                by employers, as they provide the tools, skills and legal                                               study of literature with film and television studies. Explore
        BA (Hons)                               framework to work in a diverse and inclusive environment.        BA (Hons)                              culture and gain insight into how it affects our daily lives,

        English + Equality                                                                                       English, Media +                       and study literary works, media texts, film, television and

                                                                                                                                                                                                                           IADT Undergraduate Prospectus 2020
                                                What will I do?                                                                                         visual cultures. Small class sizes, practice-based learning

        Studies                                                                                                  Cultural Studies
08-09

                                                –– Study a range of literary works, looking at their history,                                           and our links with industry combine to make this the ideal
                                                   genre and themes.                                                                                    course to launch your career in these fields.
08

                                                –– Critically examine the history of equality law, learning
        A unique opportunity to explore            how to critique and analyse such legislation.                 Explore critical and analytical        What will I do?
        global equality, social justice and     –– Explore the relationship between representation,              thinking and get highly employable     –– Study a range of literary works, looking at their history,
                                                   culture and politics.                                                                                   genre and themes.
        social inclusion in combination with                                                                     communication skills.
                                                –– Develop skills in critical and analytical writing                                                    –– Explore the development of film and television, and
        the study of English literature.           and thinking.                                                                                           learn how to analyse them.
                                                –– Learn the skills necessary for human resource                                                        –– Examine the connections between literature,
                                                   management.                                                                                             cinema and television.
                                                –– Examine what equality, diversity and inclusion mean                                                  –– Develop skills in critical and analytical thinking.
                                                   in today's organisations.                                                                            –– Broaden your knowledge of culture.
                                                                                                                                                        –– Investigate the relationships between representation,
                                                Future careers                                                                                             culture and politics.
                                                Graduates will be able to access a diverse variety of careers                                           –– Learn to write for different media platforms.
         Course Code                            in politics, journalism, law, human rights and human              Course Code
         DL841 – Level 8 Award                  resources. This course opens up opportunities in equality,        DL821 – Level 8 Award                 Future careers
         Application CAO                        diversity, inclusion, policy development and advocacy in          Application CAO                       Graduates are employed in: journalism, publishing,
                                                governmental and non-governmental organizations, charities                                              advertising, public relations, radio, research, international
         Duration 4 years (full-time)                                                                             Duration 4 years (full-time)
                                                and international development agencies.                                                                 relations and politics, trade unionism, human rights and
         Places 20                                                                                                Places 35                             advocacy, film production, television, teaching, and
                                                Further study                                                                                           broadcasting.
         CAO Points in 2018                                                                                       CAO Points in 2018
                                                You will be eligible to apply for Professional Master in
         New Course                                                                                               Minimum Points – 226
                                                Education courses.                                                                                      Further study
                                                                                                                  Median Points – 340
         Portfolio No                                                                                                                                   You will be eligible to apply for Professional Master of
                                                What will I study?                                                Portfolio No                          Education courses.
         Min Entry Requirements
                                                Year 1 – Introduction to Critical Theory | Modern English |
         2 H5 + 4 O6/H7 including:                                                                                Min Entry Requirements
                                                Introduction to Urban Literatures | Learning Journal |                                                  What will I study?
         English – H4                                                                                             2 H5 + 4 O6/H7 including:
                                                Social + Economic Profile of Ireland | Introduction to Law |                                            Year 1 – Modern English Literature | Introduction to Critical
                                                                                                                  English – H4
         Contact                                Employment Law | Social Justice Movements | The World                                                   Theory | Introduction to Cinema + Cultural Studies |
         Dr Kevin Wallace, Head of Department   of Work.                                                          Contact                               Introduction to Media Studies | Visual Culture | Introduction
         E – kevin.wallace@iadt.ie                                                                                Dr Sarah Balen, Course Co-ordinator   to Urban Literatures | Learning Journal | Dramatic Writing.
                                                Year 2 – Critical Theory | 19th Century Novel | Political         E – sarah.balen@iadt.ie
                                                Economy + Globalisation | Genres of Popular Fiction |                                                   Year 2 – Critical Theory | Documentary + Film | Political
                                                Inclusion + Society I | The Irish Literary Revival | 20th                                               Economy + Globalisation | 19th Century Literature | Tragic
                                                Century Irish Literature | European + Irish Equality Law.                                               Theatre | Popular Cultures | Writing for Multiple Media
                                                                                                                                                        Platforms | Genres of Popular Fiction.
                                                Year 3 – James Joyce | Cultural Identities | Research
                                                Methodologies | Modernism | Irish Constitutional Law +                                                  Year 3 – 20th Century Irish Writing | James Joyce | Cultural
                                                Equality | Inclusion + Society II | Work Placement.                                                     Identities | Contemporary Cinema | Research Methods |
                                                                                                                                                        Modernism | TV Drama | Work Employment + Society |
                                                Year 4 – Contemporary Literatures | Postmodernism | Equality                                            Research Proposal Development.
                                                + Diversity Workplace Management | European Human
                                                Rights Law | The European Social Model | Gothic + Horror |                                              Year 4 – Media + Cultural Identity in Ireland | Contemporary
                                                American Literature | Law + Literature | Final Year Project.                                            Literature | Censorship + Control | Politics + Public Cultures
                                                                                                                                                        in Ireland | Dissertation.

                                                                                                                                                        Electives – Sample of elective modules: Postmodernism |
                                                                                                                                                        American Literature | Technology + Cultures | Non-Western
                                                                                                                                                        Cinema | Gothic + Horror | Visual Cultures + Political Violence.

                                                                                                                                                                                                                                  08-09
Department of Humanities +                 Are you passionate about creating films, documentaries,            Department of Humanities +             Arts management skills are increasingly sought-after:
        Arts Management                            telling stories or writing blogs? Then this course is for you!     Arts Management                        many international festivals and cultural producers
                                                   One-third each theory, practice and context, New Media                                                    have year-round teams. This course is an invaluable
                                                   Studies explores the development of media and its evolution                                               education in the essentials of business, public relations
                                                   into the digital era. It examines ways to both create and                                                 and event management, combined with the study of arts
        BA (Hons)                                  better understand visual and written communication and             BA (Hons)                              administration, the music industry and cultural policy. It

        New Media                                  content in a digital culture. In Year 3, students have a 20-
                                                                                                                      Arts                                   will equip you with the skills needed to forge a career in

                                                                                                                                                                                                                             IADT Undergraduate Prospectus 2020
                                                   week work placement and get the opportunity to work in                                                    business or the arts in Ireland or internationally.

        Studies                                                                                                       Management
10-11

                                                   the media industry or study abroad as an Erasmus student.
                                                   Small class sizes, practice-based learning and our links with                                             What will I do?
10

                                                   industry combine to make this the ideal course to launch                                                  –– Study a wide range of business, event management,
        Explore ways to create and                 your career in the media sector.                                   Unique to Ireland, this diverse and       music management, and arts-related subjects.
        better understand new and                                                                                     practical course opens up exciting     –– Gain relevant hands-on business experience e.g. running
                                                   What will I do?                                                                                              events in music, visual arts and performing arts.
        traditional media content.                                                                                    careers in international festival
                                                   –– Make short videos and documentaries for TV                                                             –– In Year 3, you will spend 20 weeks on a work placement
                                                      and social media.                                               management, music management, public      or study abroad as an Erasmus student.
                                                   –– Develop your skills in blogging, e-journalism and               relations or working with artists.     –– Study the arts, cultural and creative industries from a
                                                      scriptwriting, and work in radio and TV studios                                                           business perspective, and develop the skills needed to
                                                      developing your production skills.                                                                        work in this sector.
                                                   –– Gain an understanding of the history of the development
                                                      of media and its evolution into the digital era.                                                       Future Careers
                                                   –– Develop production skills for digital and traditional                                                  Graduates are employed in: music management, festival and
                                                      media.                                                                                                 event management, theatre management, marketing, digital
         Course Code                               –– Grow skills in writing, blogging, news writing, press            Course Code                           marketing, hospitality, finance, and management. Recent
         DL837 – Level 8 Award                        releases, as well as skills in visual storytelling for social    DL822 – Level 8 Award                 graduates have been employed by: Wicklow Arts Festival,
         Application CAO                              networks, podcasts, television and radio.                        Application CAO                       RTÉ, Sony, and Madison Square Garden (New York).
                                                   –– Acquire the skills to develop and manage a social media
         Duration 4 years (full-time)                                                                                  Duration 4 years (full-time)
                                                      portfolio for cultural organisations, political groups,                                                What will I study?
         Places 35                                    festivals, etc.                                                  Places 35                             Year 1 – Principles of Marketing | Management | Introduction
                                                   –– Advance your media production skills by working in the                                                 to Arts + Culture | Event Management I | Introduction to the
         CAO Points in 2018                                                                                            CAO Points in 2018
                                                      National Film School.                                                                                  Music Business | Theatre + Performance | Digital Skills l |
         Minimum Points – 306                                                                                          Minimum Points – 193
                                                                                                                                                             Financial Management I.
         Median Points – 347                                                                                           Median Points – 298
                                                   Future careers
         Portfolio No                              Media and broadcasting, social media, production and                Portfolio No                          Year 2 – Digital Marketing | Cultural + Creative Industries |
                                                   journalism; bloggers, researchers and content developers.                                                 Media Law | Financial Management II | Event Management II |
         Min Entry Requirements                                                                                        Min Entry Requirements
                                                                                                                                                             Digital Skills II | Music Industry.
         2 H5 + 4 O6/H7 including:                                                                                     2 H5 + 4 O6/H7 including:
         English – O6/H7
                                                   What will I study?                                                  English – O6/H7
                                                   Year 1 – Introduction to Media Studies | Introduction to            Maths – F2/O6/H7                      Year 3 – Cultural Event Management | Business Research
         Contact                                   Critical Theory | Media Production I | Digital Storytelling:                                              Methods | Performance Studies | Financial Management III |
                                                                                                                       Foundation Level Maths accepted
         Dr. Díóg O'Connell, Course Co-ordinator   Cinema + Cultural Studies | Media Law I | Reality TV.                                                     Music Publishing | Cultural + Creative Industries Sectoral
         E – diog.o'connell@iadt.ie                                                                                    Contact                               Analysis | Work Placement.
                                                                                                                       Peter Weadack, Course Co–ordinator
                                                   Year 2 – Documentary + Film | Global Media Industries |
                                                                                                                       E – peter.weadack@iadt.ie
                                                   Media Production II | News Writing | Multiple Media                                                       Year 4 – Strategic Arts Management | Cultural Policy |
                                                   Platforms | Gaming + the Media | Popular Cultures | The                                                   Finance + Taxation | Human Resource Management |
                                                   Music Industry.                                                                                           Digital Public Relations | Law.

                                                   Year 3 – Research Methods | Contemporary Cinema |
                                                   Media Technology | Design Thinking | Television Drama |
                                                   Work, Employment + Society.

                                                   Year 4 – Media + Cultural Identity | Social Media Theory |
                                                   Technology + Culture | Media Production III | Media Analysis
                                                   + Critique | Digital PR | Media Law II | Censorship + Control.

                                                                                                                                                                                                                                    10- 11
Department of Design + Visual Arts         Working alongside the next generation of Film and TV makers        Department of Design + Visual Arts         Artists think critically about the world and create new
                                                   and story tellers in The National Film School, learn how to                                                   ways of seeing and responding, as well as encouraging
                                                   design and create 3D and digital representations of ideas                                                     debate and change in society. This course introduces you
                                                   and concepts in a variety of contexts such as film, gaming,                                                   to the huge variety of approaches, methods and materials
                                                   architecture, exhibitions and theatre. With three equally                                                     being used in contemporary art in the 21st century. Explore
        BA (Hons)                                  valuable areas of study, on this course you will gain the          BA (Hons)                                  your creativity and self-expression through workshops in

        3D Design,                                 skillsets and techniques to thrive as a highly–skilled maker
                                                                                                                      Art                                        painting, drawing, printmaking, sculpture, video, digital

                                                                                                                                                                                                                                   IADT Undergraduate Prospectus 2020
                                                   and designer in the modelmaking industry and a variety of                                                     media and performance arts.

        Modelmaking +
12-13

                                                   established and emerging creative professions.
                                                                                                                                                                 What will I do?
12

        Digital Art
                                                                                                                      Find inspiration and make
                                                   What will I do?                                                                                               –– Work broadly and experimentally across a wide range of
                                                                                                                      work in an integrated and
                                                   –– Get the professional competence to master specific                                                            media and practices, including paint, print, photography,
                                                      skills and techniques such as: sculpting, modelling,            multidisciplinary environment,                video, sculpture, sound, performance, and curation.
        The ideal springboard for a                   casting, CNC cutting, laser cutting, 3D printing,               where you are encouraged to                –– Explore the many opportunities that exist for artists,
        variety of existing and emerging              technical fabrication, digital modelling/animation,             experience and critically observe             through the creative pathways of contemporary art.
        creative professions. Develop                 design and presentation.                                                                                   –– As you progress, you will develop an area of specialism
                                                                                                                      aspects of the natural, man–made
                                                   –– Benefit from a practical, hands–on approach to                                                                which allows you to best express your abilities and
        your creative design strength and                                                                             and digital environments.
                                                      every module.                                                                                                 ambitions.
        skills while also learning advanced        –– Get the opportunity to work within different aspects
        manufacturing and making techniques           of real modelmaking practice.                                                                              Future careers
        in this hands-on course.                                                                                                                                 Graduates pursue careers across the creative industries
                                                   Future careers                                                                                                as professional artists, art teachers, film-makers, arts
                                                   Graduates are employed as: specialist 3D designers and                                                        administrators, art directors, community arts co-ordinators,
          Course Code                              model makers on feature films or commercials, display/               Course Code                              arts mediators, art critics, arts officers, content developers,
          DL828 – Level 8 Award                    model makers for interactive exhibits such as museums,               DL827 – Level 8 Award                    image researchers, art historians, and gallery curators.
          Application CAO                          event designers/fabricators for entertainment events. Other          Application CAO
                                                   roles include art director, architectural modeller, art teacher,                                              What will I study?
          Duration 4 years (full-time)                                                                                  Duration 4 years
                                                   creature developer/character animator for games and/or                                                        Year 1 – Techniques of Light + Space | Techniques of Space
          Places 30                                animation, digital matte artist, digital FX supervisor.              Places 50                                + Trace | Place Project | Core Workshop | Introduction to
                                                                                                                                                                 History + Critical Theory | Introduction to Modernism +
          CAO Points in 2018                                                                                            CAO Points in 2018
                                                   What will I study?                                                                                            Popular Culture | Common Faculty Module.
          Minimum Points – 597                                                                                          Minimum Points – 549
                                                   Year 1 – 2D/3D Studies | Technical Modelling | Architectural
          Median Points – 853                                                                                           Median Points – 773
                                                   Modelling | Prototype Modelling | Digital Studies 2D                                                          Year 2 – Studio – Selection + Development | Studio –
          Combination of Leaving Certificate and                                                                        Combination of Leaving Certificate and
                                                   (Photoshop, AutoCAD) | Critical + Cultural Studies |                                                          Environmental | Studio – Self Direction | Workshop – Film/
          Portfolio assessment points.                                                                                  Portfolio assessment points.
                                                   Common Faculty Module.                                                                                        Publishing/Sculpture | Intermedia History – Concepts of the
          Portfolio Yes –                                                                                               Portfolio Yes –                          Avant Garde | Intermediate History – Issues in 20th Century
          see Portfolio Guidelines.                Year 2 – Model Animation | Modelmaking for Film |                    see Portfolio Guidelines.                Art | Exhibition Review | Faculty Elective.
          Min Entry Requirements                   Spectacle Arts | Advanced Sculpting | 3D Digital Studies |           Min Entry Requirements
          2 H5 + 4 O6/H7 including:                Critical + Cultural Studies | Faculty Elective.                      2 H5 + 4 O6/H7 including:                Year 3 – Studio – Methodology | Practice Led Research |
          English – O6/H7                                                                                               English – O6/H7                          Studio – Interdisciplinary Project | Workshop – Film/Image/
                                                   Year 3 – Advanced Digital Modelling | Spatial Design |                                                        Sculpture | Professional Practice | Issues in Contemporary
          Contact                                                                                                       Contact
                                                   Character Design | 4D Digital Studies | Industry Project |                                                    Practice | Thesis Proposal/Literature Review.
          Julian King, Course Co-ordinator                                                                              Dr Thomas Duffy, Course Co-ordinator
                                                   Research Seminar | Business Studies | Thesis Proposal.
          E – julian.king@iadt.ie                                                                                       E – thomas.duffy@iadt.ie
                                                                                                                                                                 Year 4 – Research Methodologies | Exhibition Production |
                                                   Year 4 – Initial Project | Production of final project for the                                                Publication Seminar | Dissertation.
                                                   Graduate Show | Dissertation | modules in Professional
                                                   Practice + Presentation Skills.

                                                                                                                                                                                                                                          12-13
Department of Design + Visual Arts     Three specialist strands offer the opportunity to gain the          Department of Design + Visual Arts         Applicants to this course may be interested in film and
                                                creative skills you need to prepare for a career in one of the                                                 theatre, art, literature, fashion, textiles, history, drama, all
                                                most exciting and rewarding sectors of the creative arts;                                                      forms of performance and many other areas, any of which
                                                designing and making for film and theatre.                                                                     can form a great basis for beginning a career as a costume
                                                                                                                                                               designer. We will teach you how to bring together your
         BA (Hons)                              What will I do?                                                     Design for Stage + Screen                  interests and the imaginative, creative and technical skills of

         Design for                             Whether your focus is on production (set) design, costume
                                                                                                                    Costume Design                             the costume designer so that you can work in a wide range

                                                                                                                                                                                                                                  IADT Undergraduate Prospectus 2020
                                                design or character design, you will be a student of the                                                       of professional roles.

         Stage + Screen
14-15

                                                National Film School and gain practical experience of film
                                                making both on location and in our state of the art, high                                                      What will I do?
14

                                                                                                                    Learn the art of designing and making
         Production Design / Costume Design /   definition studios. You will also work on live theatre and                                                     Costume designers create the clothes which express the
                                                                                                                    costumes for characters in historical,
         Character MakeUp Design                television projects providing a truly rounded sense of the                                                     visual style of a character in film, television or theatre.
                                                opportunities this really interesting career can offer.             contemporary and imaginary worlds.         Whether the need is to recreate high fashion from a
                                                                                                                                                               particular historical period, or to create a realistic sense of
                                                –– Year 1: A common year which provides a broad range                                                          the contemporary for a television soap opera, the costume
                                                   of creative visual skills and helps you to understand the                                                   designer will ensure that everything the character wears is
                                                   role of the designer in film and theatre.                                                                   a powerful and appropriate statement about the character.
                                                –– Years 2 + 3: Focus on your chosen pathway and gain high                                                     As well as designing costumes they work practically in
                                                   levels of the specialist creative, design and technical skills                                              making, sourcing and adapting clothes to create exactly
                                                   used in theatre, television and film productions. You may                                                   the right sense of the person, the place and the time.
                                                   choose to study internationally with one of our Erasmus
                                                   partners and all students undertake an internship with a                                                    You will:
                                                   theatre, film or TV company.                                                                                –– Gain the creative skills necessary to research, design and
                                                –– Year 4: Complete your thesis, undertake two creative               Course Code                                 create costumes.
                                                   projects in your chosen specialism and exhibit at the              DL829 – Level 8 Award                    –– Gain essential practical experience by being part of the
                                                   Graduate Show.                                                     Application CAO                             costume team – whether costume designer, costume
                                                                                                                                                                  supervisor, costume maker, wardrobe assistant or
                                                                                                                      Duration 4 years (full-time)
                                                Throughout the course there will be opportunities for you                                                         specialist – through participation in realised productions
                                                to work on a wide variety of conceptual and practical film,           Places 11                                   and work placement opportunities.
                                                theatre and television projects – on campus, on location
                                                                                                                      CAO Points in 2018
                                                and at a wide range of theatres and other venues. You will                                                     What will I study?
                                                                                                                      Minimum Points – 597
                                                develop a valuable network of collaborators and potential                                                      Year 1 (Common) – Digital Support Studies | Introductory
                                                                                                                      Median Points – 799
                                                employers building a valuable foundation for your career.                                                      Studies I – Design for Performance | Introductory Studies II –
                                                                                                                      Combination of Leaving Certificate and
                                                                                                                                                               Design for Stage (Theatre) | Introductory Studies III – Design
                                                                                                                      Portfolio assessment points.
                                                Future careers                                                                                                 for Screen (Film) | Design for Stage or Screen I | Critical +
                                                Graduates work in all areas of entertainment design and               Portfolio Yes –                          Contextual Studies | Common Faculty Module.
                                                realisation, and are playing an important role in the Irish film,     see Portfolio Guidelines.
                                                television and theatre industry and increasingly abroad.              Min Entry Requirements                   Year 2 – Four common modules: Photography +
                                                They are employed in theatre, film and TV as production               2 H5 + 4 O6/H7 including:                Documentation | Exploration + Experimentation | Critical +
                                                designers and art directors; costume designers, supervisors           English – O6/H7                          Cultural Studies | Faculty Elective. Technical Skills Studies
                                                and makers; make-up and prosthetics designers and makers;                                                      (costume construction) | Design for Screen II | Design for
                                                                                                                      Contact
                                                and in related fields such as exhibition design, advertising,                                                  Stage II.
                                                                                                                      Liam Doona / Elaine Sisson,
                                                music videos, fashion, museum curation and research.
                                                                                                                      Course Co-ordinators
                                                                                                                                                               Year 3 – Work Placement/Practical Experience |
                                                                                                                      E – 
                                                                                                                          liam.doona@iadt.ie /
                                                                                                                                                               Professional Studies | Seminar + Thesis Preparation |
                                                                                                                          elaine.sisson@iadt.ie

        "My time in IADT has been unforgettable.
                                                                                                                                                               Design for Performance (collaboratively realised project) |
                                                                                                                                                               Design for Screen III | Advanced Discipline Practice.

          The atmosphere in the college is very                                                                                                                Year 4 – Directed minor project | Self–selected major project |

          open and friendly and I've made some                                                                                                                 Business + Entrepreneurship module (culminates in Graduate
                                                                                                                                                               Show) | Dissertation and/or documented research project.
          of my closest friends here. The lecturers
          have always been so supportive and I feel
          IADT will always be a welcoming place
          for me."
         – S
            iobhan Lucey, BA (Hons) Arts

                                                                                                                                                                                                                                         14-15
           Management graduate, 2018
Department of Design + Visual Arts         Applicants to this course may be interested in film, theatre,     Department of Design + Visual Arts         Applicants to this course may be interested in film and
                                                   art, fashion, styling, sculpture, history, drama, special                                                    theatre, art, architecture, interior design, history, literature,
                                                   effects, make up and all form of performance as well as                                                      drama, stop motion animation, puppetry and many other
                                                   many other areas, any of which can make a great basis for                                                    areas, any of which can form a great basis for beginning a
                                                   a career as a makeup/character designer. We will teach you                                                   career as a production designer. We will teach you how to
        Design for Stage + Screen                  how to bring together your interests and the imaginative,         Design for Stage + Screen                  bring together your interests and the imaginative, creative

        Character                                  creative and technical skills of the designer so that you can
                                                                                                                     Production                                 and technical skills of the designer so that you can work in a

                                                                                                                                                                                                                                    IADT Undergraduate Prospectus 2020
                                                   work in a wide variety of professional roles.                                                                wide range of professional roles.

        MakeUp Design                                                                                                Design
16-17

                                                   What will I do?                                                                                              What will I do?
16

                                                   Makeup/character designers are artists who transform the                                                     Production designers are artists who design sets for film,
        Learn the art of designing and             physical appearance of performers using wigs, makeup,             Learn the art of designing sets and        television and theatre. As well as creating the design
        creating convincing characters             prosthetics and special effects. As well as creating the          environments for film, television          of these spaces, they may also work very practically as
                                                   design of the character you will work practically with a                                                     set builders, scenic artists, design and art department
        appropriate for both historical                                                                              and theatre.
                                                   range of technologies and media to "change the actor into                                                    assistants, story board artists, prop makers and visual
        and imaginary worlds.                      the character". Makeup/character designers work very                                                         effects designers.
                                                   closely with all members of the design team, directors and
                                                   performers to create exactly the right look, from period                                                     You will:
                                                   makeup and hair to imaginary creatures.                                                                      –– Learn how to concept design historical and imagined
                                                                                                                                                                   worlds and how production design brings them to life.
                                                   You will:                                                                                                    –– Learn how to create a space in response to a text,
                                                   –– Gain the skills necessary to research, design and create                                                     music, dance for film, television and theatre.
                                                      characters for an historically accurate period or a                                                       –– Gain the skills necessary to creatively interpret and
          Course Code                                 completely imagined world, by using makeup, facial               Course Code                                 be visually inventive. These skills are central to the
          DL830 – Level 8 Award                       hair and/or prosthetic pieces.                                   DL831 – Level 8 Award                       production design process.
          Application CAO                          –– Get the necessary skills to work on feature films,               Application CAO                          –– Learn how to work closely with a director and a creative
                                                      television dramas, television commercials, music                                                             team, communicating through scale models, sketches,
          Duration 4 years (full-time)                                                                                 Duration 4 years (full-time)
                                                      videos, and theatre, opera and dance performances –                                                          paintings, technical drawings and digital media.
          Places 11                                   through participation in realised productions and work           Places 11
                                                      placement opportunities.                                                                                  What will I study?
          CAO Points in 2018                                                                                           CAO Points in 2018
                                                                                                                                                                Year 1 (Common) – Digital Support Studies | Introductory
          Minimum Points – 577                                                                                         Minimum Points – 944
                                                   What will I study?                                                                                           Studies I – Design for Performance | Introductory Studies II –
          Median Points – 920                                                                                          Median Points – 977
                                                   Year 1 (Common) – Digital Support Studies | Introductory                                                     Design for Stage (Theatre) | Introductory Studies III – Design
          Combination of Leaving Certificate and                                                                       Combination of Leaving Certificate and
                                                   Studies I – Design for Performance | Introductory Studies II –                                               for Screen (Film) | Design for Stage or Screen I | Critical +
          Portfolio assessment points.                                                                                 Portfolio assessment points.
                                                   Design for Stage (Theatre) | Introductory Studies III – Design                                               Contextual Studies I | Common Faculty Module.
          Portfolio Yes –                          for Screen (Film) | Design for Stage or Screen I | Critical +       Portfolio Yes –
          see Portfolio Guidelines.                Contextual Studies I | Common Faculty Module.                       see Portfolio Guidelines.                Year 2 – Four common modules: Photography +
          Min Entry Requirements                                                                                       Min Entry Requirements                   Documentation | Exploration + Experimentation | Critical +
          2 H5 + 4 O6/H7 including:                Year 2 – Four common modules: Photography +                         2 H5 + 4 O6/H7 including:                Cultural Studies | Faculty Elective. Technical Skills Studies –
          English – O6/H7                          Documentation | Exploration + Experimentation | Critical +          English – O6/H7                          Production | Design for Screen – Production Design | Personal
                                                   Cultural Studies | Faculty Elective. Technical Skills Studies                                                Design Project – Production.
          Contact                                                                                                      Contact
                                                   (This focuses on materials, techniques and processes used
          Liam Doona / Elaine Sisson,                                                                                  Liam Doona / Elaine Sisson,
                                                   to create theatre or film character – period, ageing, climatic                                               Year 3 – Work Placement/Practical Experience | Professional
          Course Co-ordinators                                                                                         Course Co-ordinators
                                                   effects, injury simulation, facial hair/postiche, wig dressing,                                              Studies | Critical + Contextual Studies II | Design for
          E –   
                liam.doona@iadt.ie /                                                                                   E –   
                                                                                                                             liam.doona@iadt.ie /
                                                   and the design, making and application of prosthetic pieces).                                                Performance (collaboratively realised project) | Design for
                elaine.sisson@iadt.ie                                                                                        elaine.sisson@iadt.ie
                                                                                                                                                                Screen | Advanced Discipline Practice – Production.
                                                   Year 3 – Work Placement/Practical Experience |
                                                   Professional Studies | Critical + Contextual Studies II |                                                    Year 4 – Directed minor project | Self–selected major
                                                   Design for Performance (collaboratively realised project) |                                                  project | Business + Entrepreneurship module (culminates
                                                   Design for Screen | Advanced Discipline Practice (use of                                                     in Graduate Show) | Dissertation and/or documented
                                                   makeup and prosthetics to design a range of characters for                                                   research project.
                                                   a specific text).

                                                   Year 4 – Directed minor project | Self–selected major
                                                   project | Business + Entrepreneurship module (culminates
                                                   in Graduate Show) | Dissertation and/or documented
                                                   research project.

                                                                                                                                                                                                                                           16-17
Department of Design + Visual Arts         Discover how to harness the power of design and creative            Department of Film + Media                 Explore and document your world as you learn the skills to
                                                   thinking, and how visual communication design informs and                                                      become an animation production artist. You will develop
                                                   assists us in almost everything we do. This course produces                                                    creative and technical expertise, as well as the conceptual
                                                   highly–skilled, creative, conceptual and strategic thinkers.                                                   and cultural knowledge to be an informed and confident
                                                   From screen to print, and from environmental design to design                                                  contributor to the animated art form. One of the youngest
        BA (Hons)                                  writing, graduates are highly sought after nationally and           BA (Hons)                                  and most exciting disciplines, animation's unique storytelling

        Visual                                                                                                         Animation
                                                   internationally.                                                                                               potential has made it an increasingly important part of

                                                                                                                                                                                                                                   IADT Undergraduate Prospectus 2020
                                                                                                                                                                  entertainment, advertising, education and communication in

        Communication                                                                                                                                             the twenty-first century.
18-19

                                                   What will I do?
                                                   –– Visual communications encompass graphic design,
18

        Design
                                                                                                                       Set things in motion, tell
                                                      image making, typography, motion graphics and design                                                        What will I do?
                                                                                                                       stories and bring worlds to                –– Learn the techniques and skills of the animated art
                                                      for screen. Key activities include visual exploration,
                                                      design experimentation, critical enquiry, collaboration          life. Start your creative future              form, including character, movement, background,
        Discover how to harness the                   and innovation.                                                  and become an animator on this                design, storyboarding, layout, scripting, and
        power of design and creative               –– With this high quality, relevant and skill–based                                                               animation principles, using both traditional and digital
                                                                                                                       internationally acclaimed course.
                                                      educational experience, you will learn to become a                                                             media.
        thinking on this internationally  
                                                      holistic designer, successfully negotiating any media to                                                    –– Learn about the history, ideas, people, and culture
        acclaimed course.                                                                                                                                            that have contributed to film and animation as ways
                                                      find solutions to diverse and complex problems.
                                                   –– There are also Erasmus exchange opportunities in years                                                         of interpreting the world. Develop the critical thinking
                                                      2 and 3.                                                                                                       skills and individual point of view that will distinguish
                                                                                                                                                                     you as an artist and thinker.
                                                   Future careers                                                                                                 –– Learn from real-world experiences through live
                                                   Graduates are employed by renowned agencies and studios                                                           projects, work placements, group projects and
          Course Code                              in Ireland and abroad. Graduates work in web and digital              Course Code                                 collaboration with peers in a variety of ways.
          DL826 – Level 8 Award                    design, app design, game design, motion graphics for film,            DL832 – Level 8 Award
                                                   TV and screen; UI (user interface design), UX (user experience                                                 Future careers
          Application CAO                                                                                                Application CAO
                                                   design); post–production for TV and film; graphic design                                                       Graduates are employed by: animation production
          Duration 4 years (full-time)
                                                   for print; editorial design and publishing; advertising and art       Duration 4 years (full-time)             companies, multimedia companies, production and post–
                                                   direction; environmental design; exhibition design; illustration;                                              production houses for animation, film and television, as
          Places 30                                                                                                      Places 33
                                                   photography; design writing and design journalism.                                                             well as in freelance/independent work. Other career paths
          CAO Points in 2018                                                                                             CAO Points in 2018                       include gaming, architectural and industrial modelling, film/
          Minimum Points – 988                                                                                           Minimum Points – 929                     special effects, advertising, multimedia and teaching.
                                                   What will I study?
          Median Points – 1045                                                                                           Median Points – 1044                     Graduates are employed by: Boulder Media, JAM Media,
                                                   Year 1 – Design Practices: Fundamental Principles | Design
          Combination of Leaving Certificate and                                                                         Combination of Leaving Certificate and   Brown Bag Films, WETA Workshops, Windmill Lane Studios,
                                                   Practices: Spatial Form + Communication | Design Practices:
          Portfolio assessment points.                                                                                   Portfolio assessment points.
                                                   Type, Image + Motion | Visual Thinking: Ideas + Play |                                                         Cartoon Saloon, JibJab, Disney and Cinesite.
          Portfolio Yes –                          Interdisciplinary Design: Gameplay | Introduction to Design           Portfolio Yes –
          see Portfolio Guidelines.                + Visual Culture | Common Faculty Module.                             see Portfolio Guidelines.                What will I study?
                                                                                                                                                                  Year 1 – Visual Culture, Film + Animation History |
          Min Entry Requirements                                                                                         Min Entry Requirements
                                                   Year 2 – Visual Thinking: Message + Audience | Design                                                          Design for Animation | Digital Skills for Animation |
          2 H5 + 4 O6/H7 including:                                                                                      2 H5 + 4 O6/H7 including:
                                                   Practices: Print + Screen | Design Practices: Motion | Design                                                  Life Drawing | Animation Principles | Digital Skills |
          English – O6/H7                                                                                                English – O6/H7
                                                   Practices: Wayfinding + Environment | Interdisciplinary                                                        Common Faculty Module.
          Contact                                                                                                        Contact
                                                   Design: Viewpoint | Design Culture | Visual + Popular
          Gerard Fox / Dr Linda King,
                                                   Cultures | Faculty Elective.
                                                                                                                         Keith Foran / Dr Sherra Murphy,          Year 2 – Critical + Contextual Studies | Design for Animation
          Course Co-ordinators                                                                                           Course Co-ordinators                     Production | Digital Skills for Animation Production |
          E – gerard.fox@iadt.ie /                                                                                       E – keith.foran@iadt.ie /                Life Drawing | Character Animation Principles | Production
                                                   Year 3 – Design in Context: Print + Environment | Design
              linda.king@iadt.ie                                                                                             sherra.murphy@iadt.ie                Methods, Storyboarding + Layout | Faculty Elective.
                                                   in Context: Screen | Professional Studio | Interdisciplinary
                                                   Design: Narrative | Contemporary Practices + Critical Debates |
                                                   Advanced Research Methods + Thesis Preparation.                                                                Year 3 – Research Seminar + Thesis Preparation |
                                                                                                                                                                  Research + Concept Development | Towards Professional
                                                   Year 4 – Interdisciplinary Design: Professionalism + Promotion |                                               Practice | Production Preparation | Advanced Life Drawing
                                                   Major Project + Graduate Show | Thesis.                                                                        for Animation | Advanced Digital Skills for Animation
                                                                                                                                                                  Production.

                                                                                                                                                                  Year 4 – Final project + show reel for the Graduate Show,
                                                                                                                                                                  supported by a dissertation and/or documented research
                                                                                                                                                                  project portfolio.

                                                                                                                                                                                                                                          18-19
Department of Film + Media                 Creative music production is the integration of core sound          Department of Film + Media                A challenging and exciting opportunity to learn about film
                                                   engineering/music production skills and creative audio practice.                                              and television. This course focuses on developing practical
                                                   Creativity complimented by technical prowess is fundamental                                                   and technical filmmaking and television production skills
                                                   to all modules. You will learn industry–standard tools and                                                    alongside strong, creative storytelling abilities. Students
                                                   processes, and how to work with artists and clients. Modules                                                  are encouraged to liaise with the film/TV industry from
        BA (Hons)                                  taught in commercial studio and music production facilities at      BA (Hons)                                 day one. For example, as part of a European Film Research

        Creative Music                             STC (Temple Bar, Dublin 2) are reinforced by IADT facilities and
                                                                                                                       Film + Television                         module, each February, second year students attend the

                                                                                                                                                                                                                                   IADT Undergraduate Prospectus 2020
                                                   the expertise of lecturers successful in the creative industries.                                             Berlin Film Festival, one of the principal film festivals in

        Production                                                                                                     Production
20-21

                                                                                                                                                                 the world. The trip includes visits to the film market, to
                                                   What will I do?                                                                                               workshops and seminars, to premiere festival screenings
20

                                                   –– Learn how to creatively use industry-standard equipment                                                    and to a number of networking events.
        Study and practice in some of                 and software.                                                    The world is full of stories –
        Ireland's leading commercial               –– Learn from some of the finest music industry practitioners       both within and around us. On this        What will I do?
                                                      in the contemporary music scene in Ireland.                                                                –– Gain practical tuition in production, script, direction,
        recording studios with this                                                                                    course you learn the creative and
                                                   –– Benefit from a mixture of lectures and practical work of the                                                  cinematography, lighting, sound and editing, television
        unique and hands-on course taught             highest commercial standard.                                     technical skills to tell them                programming, drama, documentary, commercials,
        in partnership with the Sound              –– Get unrivalled industry experience, access and contacts.         through sounds and pictures. Here,           promotional and experimental film-making.
        Training College (STC).                                                                                        creative ambition and imagination         –– Benefit from hands–on production experience both on
                                                   Students study one of two pathways from year 2:                                                                  location and within the excellent facilities in The National
                                                                                                                       are welcomed and valued.
                                                   1. Creative Music Production focuses on the integration of                                                       Film School.
                                                      core sound engineering and audio creation skills. Students
                                                      explore the cutting edge of the field through practical                                                    Future careers
                                                      projects in professional facilities.                                                                       Graduates are employed in: film and television industry
         Course Code                               2. Creative Music Practice allows instrumental performers            Course Code                              in such roles as director (television drama, commercials,
         DL838 – Level 8 Award                        to develop their musicianship, while also focusing on the         DL834 – Level 8 Award                    documentary, features); sound recordist/mixer; sound
         Application CAO                              creation of music and audio.                                      Application CAO                          designer; director of photography; focus puller; clapper
                                                                                                                                                                 loader; assistant camera person; digital image technician;
         Duration 4 years                                                                                               Duration 4 years (full-time)
                                                   Future careers                                                                                                editor; off–line editor; on–line editor; Avid DS, sound
         Places 35                                 Graduates are employed in: music and new media industries            Places 33                                editor; scriptwriter; camera operator; producer; production
                                                   in such roles as theatre sound designer, recording studio                                                     assistant; location manager; and television researcher.
         CAO Points in 2018                                                                                             CAO Points in 2018
                                                   engineer, music producer, studio manager, music app                                                           Graduates are employed by: Irish and international
         Minimum Points – 856                                                                                           Minimum Points – 941
                                                   developer, TV live floor sound operative, TV programme                                                        production and postproduction companies as well as all
         Median Points – 925                                                                                            Median Points – 1004
                                                   audio editor, film sound editor, film sound designer, game                                                    the major broadcasters, including BBC, RTÉ, TV3, and
         Combination of Leaving Certificate and                                                                         Combination of Leaving Certificate and
                                                   sound editor, music supervisor in film and TV.                                                                TG4. Many graduates have gone on to form their own
         Portfolio assessment points.                                                                                   Portfolio assessment points.
                                                                                                                                                                 production companies, while others have found careers in
         Portfolio Yes –                           What will I study?                                                   Portfolio Yes –                          film education, film festivals, film workshops/events, web
         see Portfolio Guidelines.                 Year 1 – Sound Engineering | Electronic/Software Production |        see Portfolio Guidelines.                and multimedia design.
         Min Entry Requirements                    Broadcast/Live Sound | Music Theory | Acoustics/                     Min Entry Requirements
         2 H5 + 4 O6/H7 including:                 Psychoacoustics | Audio Technology.                                  2 H5 + 4 O6/H7 including:                What will I study?
         English – O6/H7                                                                                                English – O6/H7                          Year 1 – Script, Production + Direction | Technical Craft
         Maths – O6/H7                             Year 2 – Client-based Production | Creative Music Theory |                                                    Skills | Shooting Techniques for Film + Television | Cinema
                                                                                                                        Contact
         Foundation Level Maths not accepted.      Musicology + Contextual Studies.                                                                              + Television History | Script to Screen I | Personal Vision
                                                                                                                        Jean Rice, Course Co-ordinator
                                                   Music Production Path: Creative Sound Engineering |                                                           – Personal Project | Philosophical Tradition + Aesthetics |
         Contact                                                                                                        E – jean.rice@iadt.ie
                                                   Audio Electronics | Creative Audio Programming.                                                               Common Faculty Module.
         Geoffrey Perrin, Course Co-ordinator
                                                   Music Practice Path: Creative Performance | Genre +
         E – geoffrey.perrin@iadt.ie
                                                   Ensemble | Artist Development.                                                                                Year 2 – Narrative Development Skills | Location Filming |
         Cost for Class Materials                                                                                                                                Television Production | Film as Art | European Cinema | Irish
         and/or Field Trips                        Year 3 – Major Project | Musicology, Film + Theatre Studies |                                                 Television | Script to Screen II | Faculty Elective.
         There is a €200 yearly studio/equipment   Music Industry Studies | Interactive Performance Systems.
         levy. Headphones and a back-up hard-      Music Production Path: Audio Production for Games.                                                            Year 3 – Documentary Tradition + the Irish Film Industry |
         drive are required. A laptop with audio   Music Practice Path: Creative Genre + Ensemble.                                                               Film + Television Workplace Environment (Industry Focus) |
         software is useful. We recommend you                                                                                                                    Multicamera Television Drama Production | Documentary
         don't purchase this in advance, but       Year 4 – Professional Project (showcasing specialisation) |                                                   + Short Film Production | Sound + Moving Image | Thesis
         seek advice from your lecturers.
                                                   Advanced Music Composition | Creative Entrepreneurship.                                                       Research + Preparation.
                                                   Music Production Path: Advanced Studio Engineering +
                                                   Production.                                                                                                   Year 4 – Thesis | Main Project – Stage I – development
                                                   Music Practice Path: Advanced Performance.                                                                    module | Major Project.

                                                   For more information and course videos,
                                                   visit soundtraining.com

                                                                                                                                                                                                                                          20-21