University of Udine Research for health technology innovation
Page content transcription
If your browser does not render page correctly, please read the page content below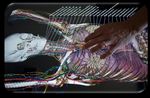 26 settembre 2018

                                        Polytechnic Department of Engineering and
                                        Architecture
A.Y. 2016/2017                 UNIUD    Department of mathematics informatics and
                                        physics
STUDENTS ENROLLED              15.497

PhD STUDENTS ENROLLED           247     Department of agri-food, environmental and
                                        animal sciences
RESEARCH FELLOWS                166

PROFESSORS AND RESEARCHERS      645

TECHNICAL AND ADMINISTRATIVE            Department of medical area
                                533
STAFF
BACHELOR DEGREES COURSES        36
                                        Department of economics and statistics
MASTER DEGREES COURSES         33+4     Department of legal studies
                                        Department of languages and literatures,
PhD COURSES                     15      communication, education and society
                                        Department of humanities and cultural
                                        heritage

UNIUD MISSION                           26 settembre 2018

•   support research to qualify education and transfer knowledge
•   collaboration with Italian and foreign institutions,
•   foster the development of critical thinking, learning and professional skills of the
    students
•   support the civil, cultural, economic and social growth of the territory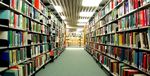 26 settembre 2018

101 patented inventions since 1991
          45 active patent families
                   Biotech &
                    Medical
                    Science

          ICT

                               Agrifood

         Other

                 Engineering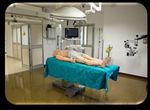 26 settembre 2018

     UNIUD spin off- start up

38 companies established.
Now:
• 8 spin-off (UNIUD is shareholder)
• 9 start-up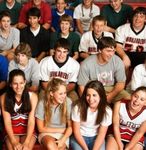 26 settembre 2018
                                   SIMULATION CENTRE AND HIGH TRAINING
CSAF

At the Udine Simulation Centre and High Training
it's possible to study the human anatomy with a virtual
anatomical 3D table, which allow to visualize different
apparatus and also performing anatomical dissections.
This tool allows to explore and learn the anatomy also
related with real pathological and radiological cases.
Before being carried out clinically, the learning of a basic
procedure during an healthcare training may also take
place in a simulation context.
The possibility of a virtual visualization of baseline
anatomical locations is a facility for our students.
The virtual anatomy is useful for both graduating students
and as healthcare professionals.
High school students can acquire or improve anatomical
and physiological skills belonging to the degree course.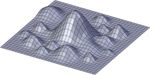 26 settembre 2018

UNIUD MOST RECENT PROJECTS ON SMART HEALTH

     ATeNA- Applicazioni tecnologiche di nuovi
     antineoplastici

     CLINGEN – Fvg. Clinical genomics in
     everyday medicine

     ORACLE - Nuovo approccio integrato per
     la terapia orale del morbo di Crohn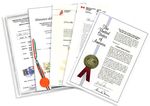 26 settembre 2018

UNIUD MOST RECENT PROJECTS ON SMART HEALTH

      PollicIoT - Piattaforma di localizzazione
      persone con disturbi cognitivi e
      demenza

      AALxAAL - Abilitazione A Larga Banda
      di AAL
26 settembre 2018

      UNIUD MOST RECENT PROJECTS ON SMART HEALTH

        Bando 2017

PREDITT - Nuovi approcci predittivi per il
management del tumore tiroideo
  ARES - Against bRain cancEr: finding personalized
  therapies with in Silico and in vitro strategies
      DOMINO - Diagnostica Ospedaliera Molecolare
      Innovativa in NGS per l'Oncologia
ACTIVE AGEING:                          26 settembre 2018
                      UNIUD MULTIDISCIPLINARY GROUP

UniUd Active Ageing
                                               Prevention
group aggregates                              and wellness
research interests and
skills belonging to
different disciplines of
knowledge: medical,
                            Infrastructures
                                  and
                                              Active          Welfare
scientific and               technologies     ageing
technological,
humanistic, social,                           Translational
economic and juridical                          research,
                                              Diagnostics,
                                               Clinics and
                                               Assistance
26 settembre 2018

USE INSPIRED RESEARCH: WE ARE READY
The practical use of knowledge

                       The knowledge space