Verso Cortina 2021, un percorso turistico territoriale che guarda alla sostenibilità
If your browser does not support JavaScript, please read the page content below:
Verso Cortina 2021, un percorso turistico territoriale che guarda alla sostenibilità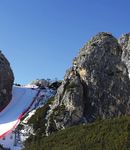 Verso Cortina 2021, un percorso turistico territoriale che guarda alla sostenibilità e alla legacy 12 febbraio 2019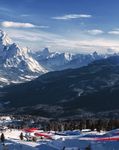 CARTA di CORTINA CORTINA participates in the challenge of environmental sustainability through CARTA di CORTINA, which is engaged in the construction of a new culture of "green touristic development" within the territorial stakeholders. In this community-based path, the Alpine World Ski Championships 2021 can be the opportunity to test some new environmental methodology and technology, and to be a tool for communicating environmental awareness when planned strategically.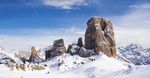 CARTA di CORTINA – THE PARTICIPANTS ! MATTM ! Regione VENETO ! Comune Cortina d'Ampezzo ! Fondazione Dolomiti UNESCO ! ANCI ! ANEF ! CONI ! FISI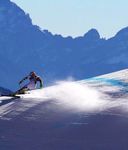 CARTA di CORTINA The aim is: ! to accelerate sustainable solutions to tackle specific issues in the mountain areas ! to promote sustainable green and circular economy and touristic development ! to enhance knowledge through mountain literacy. Carta di Cortina is an ethical code and a document that raises awareness among individuals, stakeholders and communities, of the urgency to resolve problems related to the alpine ecosystem, with the aim of defining concrete and immediate solutions A TOURISTIC COMMON PATH Carta di Cortina targets public authorities governing the territory, individuals, mountain-lovers, and organizations that promote and sustain activities related to it.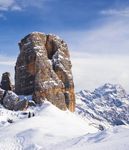 ACTIVITIES INSIDE CARTA DI CORTINA PATH CORTINA MUNICIPALITY Carbon Footprint Cortina started with ENEA – a reserch centre six months ago to conduct a baseline carbon inventory for the year 2017. The aim is to improve a local GHG inventory, with a particular focus on the emissions resulting from the services by local government. For the next years Cortina wants to implement various measures to mitigate this carbon footprint through solar installations, energy and water efficiency measures, employee engagement, and creative transportation solutions.
Future implementation of ISO 37101:2016 with the intention of helping the community become more resilient, smart and sustainable, through the implementation of sustainable strategies, programs, projects, plans and services.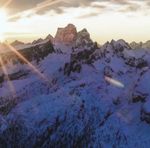 ACTIVITIES INSIDE CARTA DI CORTINA PATH ANEF - National Association of Cableway Operators Carbon and Water Footprint For the first time ever in Italy, researchers at the ENEA Centre in collaboration with ANEF have conducted a study to measure the carbon and water footprint of artificial snow. The analysis will help to draw up the future guidelines for the improvement of the "snow system" management: the first results confirm the importance of the impact of renewable sources, able to reduce greenhouse gas emissions, as well as the importance of the materials used to build water distribution systems.
UNESCO Dolomites Foundation Accessibility A special project with organizations supporting people with disabilities will consider the needs of those who may wish to come and participate in order not to exclude anyone. Cortina wants to think about people with different disabilities who may attend the event and the locations, removing the barriers and problems they could encounter when they arrive.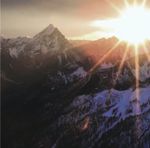 I numeri dei Campionati del Mondo di Sci Alpino 600 11 1.200 150k 500 mln Atleti da più di 70 nazioni Giorni di gare Volontari Spettatori attesi Spettatori collegati live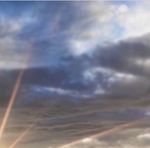 #roadtoCortina2021 Eventi 2018/2021 Coppa del Mondo di Sci Alpino Discesa e SuperG Femminili Coppa del Mondo di Sci Alpino e Campionati Italiani Assoluti Finali di Coppa del Mondo 9 gare in 5 giorni (test event dei Mondiali) ! 2019 2021 Campionati del Mondo di Sci Alpino 28 eventi di rilevanza internazionale nel quadriennio 2018/2021 2018 2020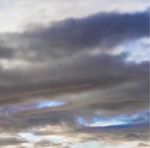 Cortina 2021 I valori Innovazione Giovani Territorio Sostenibilità Riqualificare le piste, i collegamenti, la viabilità, ristrutturare gli alberghi, rispettando la tradizione e l'ambiente. Coinvolgere le imprese per un nuovo modo di fare rete Realizzare soluzioni per ridurre l'impatto ambientale, acustico ed energetico durante i Mondiali e le Gare di Coppa del Mondo Nuovi standard di gestione di un grande evento, del modo di raccontare e riprendere lo sport, progetti di ricerca e sviluppo Lasciare in eredità al territorio un gruppo di lavoro giovane, formatosi grazie all'esperienza mondiale
Cortina 2021 Non solo sci alpino Sci Alpino, Freeride, Snowboard Eventi Fashion & Cultura Food & Wellness Sport invernali e… Tennis, Run, Bike L'anima di Cortina è la sua ospitalità e l'altissimo livello dei suoi ristoratori famosi in tutto il mondo Non solo inverno…Cortina ospita importanti manifestazioni sportive quali ultratrail, bike, un torneo ATP di Tennis. Cortina ospita 3 tappe di Coppa del Mondo: Sci Alpino, Freeride e Snowboard Glamour: Fashion Weekend | Culturali: Una Montagna di Libri, Cortina tra le Righe | Nel sociale: uso pettorali per veicolare messaggi sociali
Cortina 2021 Il piano delle opere Piste da sci Mobilità e accessi Impianti a fune Altri inerventi Realizzare nuovi impianti a fune Realizzare e/o ristrutturare opere utili alla cittadinanza: palestra, piscina, pista ciclabile, curling, ecc Realizzare nuove piste da sci fra cui la prima pista italiana interamente riservata allo sci agonistico (sci club e nazionali giovanili) Strade e collegamenti in Cortina e da e verso Cortina
Obiettivi di sostenibilità e legacy
FONDAZIONE CORTINA 2021 – FIS ALPINE WORLD SKI CHAMPIONSHIP PRIORITIES
INFRASTRUCTURE Ensure long-term sustainability of infrastructure & operations CLIMATE CHANGE Reduce, calculate and compensate CO2 emissions COMMUNITY Involve the stakeholders to increase the human capital ACCESSIBILITY Create a barrier-free environment . MOBILITY Prioritize sustainable mobility solutions CIRCULAR ECONOMY Implement the EU Action Plan to close the loop FONDAZIONE CORTINA 2021 – FIS ALPINE WORLD SKI CHAMPIONSHIP PRIORITIES
FONDAZIONE CORTINA 2021 – FIS ALPINE WORLD SKI CHAMPIONSHIP TOOLS KEY MEASURES SOCIAL&ENVIRONMENTAL PERFORMANCE INDICATORS ISO 14064:2006 QUANTIFICATION AND REPORTING OF GHG EU LIFE PROJECT EU OEF FOR SPORT EVENTS ISO 20121:2012 EVENT SUSTAINABILITY MANAGEMENT SYSTEM WASTE MGMT PLAN WASTE MINIMIZATION AND 3R GP GUIDELINES FOR A GREEN SUPPLY CHAIN MANAGEMENT
60% PURCHASES USING SUSTAINABLE CRITERIA 60% LOCAL & SUSTAINABLE FOOD AND BEVERAGE 100% CARBON NEUTRAL - COMPENSATION OF CO2 70% OF WASTE RECYCLED, REUSED OR RECOVERED To reach the targets and our sustainable vision we have to shared principles, cooperation, and collaboration with our business SPONSORS, PARTNERS & SUPPLIERS FONDAZIONE CORTINA 2021 – FIS ALPINE WORLD SKI CHAMPIONSHIP TARGETS
xx% JOURNEYS WITH !GREEN" TRANSPORT xx% RENEWABLE ENERGY USE FOR THE EVENT Fondazione Cortina 2021 still has to define the following precise target – on going: 1 kg WASTE PRODUCED PER PERSON INSIDE THE VENUE NO MORE THAN 5 % OF THE FOOD SERVED GOES TO WASTE FONDAZIONE CORTINA 2021 – FIS ALPINE WORLD SKI CHAMPIONSHIP TARGETS
FONDAZIONE CORTINA 2021 – FIS ALPINE WORLD SKI CHAMPIONSHIP NETWORK MATERA 2019 – European capital of culture Memorandum of Understanding to work on the sustainable events management CONAI The national consortium of companies, non-profit organization, which ensures the achievement of national targets provided by law for recovery and recycling of packaging waste - will install an ENVIRONMENTAL COUNTER starting from 2020.
The Counter will monitor and communicate benefits for the circular economy derived from the recover and recycling of packaging waste during the Championship CHARTA SMERALDA – YACHT CLUB COSTA SMERALDA The Charta Smeralda is an ethical code of conduct that serves to share and implement principles that aim at safeguarding the marine environment! Partnership between Carta di Cortina e Charta Smeralda to work together on sustainability themes.
LIFE SPORT PROJECT The aim of the project is measuring the environmental impacts (circular economy) of the engaged sport events (indoor/outdoor) applying, adapting and testing the brand new EU methodology for measuring the Organization Environmental Footprint PARTNERSHIP: IEFE Bocconi ERGO Srl (for the EU environmental footprint methodology application) Events organinizing committees engaged: ! Biathlon World Championships 2020, Anterselva (ITA) ! UEFA EURO 2020 (Federation of Ireland and Denemark) ! FIS Alpine World Ski Championships 2021, Cortina (ITA) ! FIS Nordic World Ski Championships 2021, Oberstdorf (GER) ! UEFA European Women's Championship 2021 (ENG) CONI with some relevant international events (organized every year in Rome ITA – Foro Italico): ! Rugby 6 Nations ! ATP Internazionali Tennis ! Golden Gala Pietro Mennea (Athletic)
Grazie per l'attenzione 21 Cortina 2021 FIS Alpine World Ski Championships SUSANNA SIEFF Sustainability & VIP Hospitality Manager Fondazione Cortina 2021 Via Marangoi, 1 32043 Cortina d'Ampezzo (BL) Italia +39 0436 875514 info@cortina2021 www.cortina2021.com