Viewer Guide - KLCS
Page content transcription ( If your browser does not render page correctly, please read the page content below )
On The Cover




                                             COUNTY MUSIC
                                             Explore the history of country music - from its roots in ballads and hymns to
                                             its eventual mainstream success - and meet the unforgettable characters
                                             and storytellers who made it "America's Music." Directed by Ken Burns.

                                             Airs Sundays at 11PM beginning March 1st
PAGE 1 / KLCS VIEWER MAGAZINE / March 2020




                                                            SUPPORT · DONATE · SPONSOR · WWW.KLCS.ORG
SANDITON ON MASTERPIECE




Experience Jane Austen's last, fragmented work, where
entrepreneurs, love interests, legacy hunters, hypochondriacs and
medical mountebanks come together at a struggling resort aimed to
be the next fashionable playground in early 1800s England.

Airs Wednesdays at 8PM beginning March 4th

SHELTER ME
IN TIMES OF NEED

Shelter Me: In Times of Need is hosted by two-time Oscar




                                                                    PAGE 2 / KLCS VIEWER MAGAZINE / March 2020
winner Hilary Swank and features an innovative program where
Alzheimer's facilities foster orphaned kittens. This not only
provides the kittens the 24-hour care they need to survive
but also engages the seniors at the memory care facilities in
profound ways. There's also a story about a shelter dog that
becomes a hospital therapy dog, plus an organization that works
in underserved areas building free fences for people who keep
their dogs tied up all day.

Airs Tuesday, March 3rd at 8PM




       SUPPORT · DONATE · SPONSOR · WWW.KLCS.ORG
NOVA
                                             MYSTERIES OF SLEEP

                                             From fruit flies to whales, virtually every animal sleeps. But why? Why
                                             do we need to spend nearly a third of our lives in such a vulnerable,
PAGE 3 / KLCS VIEWER MAGAZINE / March 2020




                                             defenseless state? Scientists are peering more deeply into the
                                             sleeping brain than ever before, discovering just how powerful sleep
                                             can be, playing a role in everything from memory retention and
                                             emotional regulation to removing waste from our brains. So why are
                                             we getting so little of it? .

                                             Airs Sunday, March 15th at 6PM and Tuesday, March 17th at 7PM




                                                          SUPPORT · DONATE · SPONSOR · WWW.KLCS.ORG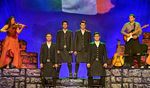 CELTIC THUNDER IRELAND




Celtic Thunder Ireland is a Revue show that combines 10 years of
Celtic Thunder hits and focuses on their most popular songs of the last
decade, their Irish and Celtic fan favorites. Drawing from their most
popular Television Specials of Celtic Thunder - The Show, Mythology,
Legacy and Celtic Thunder X, Celtic Thunder Ireland features the songs
and performances that launched Celtic Thunder into the hearts of Public
Television viewers across the US. Memorable moments include their
unique take on beloved Irish classics "Danny Boy" "She Moved Through
The Fair" and "Caledonia", their inspiring anthems of "Ireland's Call' and
"My Land" and their fun upbeat numbers such as "Star of the County




                                                                             PAGE 4 / KLCS VIEWER MAGAZINE / March 2020
Down" "Seven Drunken Nights" and "Place in the Choir". The wonderful
arrangements of the ensemble numbers in Celtic Thunder Ireland reflect
the power of the soloists, who range in age from 14 to 40, and feature
songs that celebrate a common Celtic heritage.

Airs Friday, March 13th at 7PM and Monday, March 16th at 9PM




         SUPPORT · DONATE · SPONSOR · WWW.KLCS.ORG
MODUS
                                  America's first female president is kidnapped while on an official visit
                                  to Sweden. Working alongside the FBI, the Swedish police face an
                                  enemy far more powerful than they imagine. From Walter Presents,
March 2020




                                  in Swedish with English subtitles.

                                  New season airs Wednesdays at 9PM beginning March 4th
PAGE 5 / KLCS VIEWER MAGAZINE /




                                                SUPPORT · DONATE · SPONSOR · WWW.KLCS.ORG
Introducing




                                                       PAGE 6 / KLCS VIEWER MAGAZINE / March 2020




   Your Newest Member Benefit
Enjoy extended on-demand access to quality PBS shows

                  More information at
                          klcs.org
           SUPPORT · DONATE · SPONSOR · WWW.KLCS.ORG
CABLE                  CHANNEL                        CITY

                                                                                       Bulk TV		                  17                      Sun City

                                                                                       Champion Broadband         19                    Pasadena

                                                                                       Charter Cable		 23              Glendale/Burbank/Foothills
                                                                                                       25                          Multiple Cities
                                                                                       		 63                                       Multiple Cities

                                                                                       Consolidated Smart Systems 8 Burbank/Santa Fe Springs
                                                                                       		 10                                     Los Angeles
                                                                                       		16                             Gardena/Hawthorne/
                                              KLCS Administration


                                                                                                                      Los Angeles/Pittsburgh,
                                                                                                                            Rialto/Torrance/
                                                                                                                                                     1S
                                                  Jaime A. Jiménez                     		 18                        Long Beach/Los Angeles/
                                                 GENERAL MANAGER                       			                           Marina Del Rey/Newhall          6:0
                                                    Alan Popkin                        			                                       /Studio City
                                            DIRECTOR OF ENGINEERING/                   		 19                                     Los Angeles
                                             TECHNICAL OPERATIONS                      		 23                                   Sherman Oaks
                                                    Jorge Briseño                      		 36                                     Los Angeles
                                             DIRECTOR OF ITV SERVICES                  		 37                                  Brea/Burbank/
                                                    Jenifer Flores                     			Huntington Beach/Los Angeles                               6:3
                                                    Programming
                                                                                       Cox Cable		                26                 Palos Verdes
                                               Board of Education                                                                                    7:0
                                                                                       		                         38         South Orange County
                                         Dr. Richard Vladovic (President)
                                                   Mónica García,
                                                                                                                                                     Noo
                                                                                       Golden Rain Foundation		   58   Laguna Hills/Laguna Woods
                                                  Jackie Goldberg,                                                                                   1:00
                                                    Kelly Gonez,                       Mediacom LLC		             16            Menifee/Sun City     2:0
                                             Dr. George J. McKenna III,
                                     Nicholas Melvoin, Scott M. Schmerelson,           Private Lineup 		    3             Universal City/
                                     Austin Beutner, Superintendent of Schools         			                              West Hollywood               3:0
                                                                                       		                   6               Los Angeles              4:0
                                  KLCS Education Foundation Advisory Board
                                                                                       		                   8               Los Angeles
                                              Anne Supple (President)                  		 10                               Universal City
                                             Polo Munoz, Hall Davidson,                		 12                                      Hemet              5:0
                                            Jorge Briseño, Jaime Jiménez               		 14                           Anaheim/ Hemet
                                                                                                     		 15                     Encinitas
                                                                                                      		 18 Los Angeles/Thousand Oaks                6:0
March 2020




                                                                                                       		 19                       Irvine
                                                  Editorial Staff
                                                    Jenifer Flores                        		 21                      Colton/ Lake Forest
                                       TELEVISION PROGRAMMING ASSOCIATE                   		 25                                 Pomona               7:0
                                             & CONTRIBUTING WRITER                        		 27                Avalon/ Westlake Village
                                                   Thomas Taitt,                          		 31 Camarillo/Needham Heights/
                                                    Dio Neiman                         			                                       Oxnard              8:0
                                                   DISTRIBUTION                                            33                  Pasadena
                                                                                          		 37                              Costa Mesa
                                                                                          		 47                              Long Beach
                                                                                                                                                     9:0
                                      Visit Our Website: www.KLCS.org
PAGE 7 / KLCS VIEWER MAGAZINE /




                                                                                          		 54                                 Burbank
                                  KLCS Magazine is published monthly and mailed           		 56                             Los Angeles              9:3
                                  to all persons contributing $30 or more to friends      		 58                     Irvine/Los Angeles/
                                  of KLCS. This publication is supported in part       			                                 Santa Monica
                                  by membership to KLCS. The KLCS Magazine             		71                                    Redlands              10:0
                                                                                                           76               Los Angeles
                                  staff welcomes your comments and suggestions            		 80                           Newport Coast
                                  regarding our programming. Please send your            		 114                          Woodland Hills              11:0
                                  letters and inquiries to KLCS Magazine Editor,                          142               Los Angeles
                                  KLCS, 1061 West Temple Street, Los Angeles, CA
                                  90012. Copyright 2020 KLCS, LAUSD.                   Time/ Warner		 3            Multiple Cities
                                                                                       		 12                 San Fernando Valley
                                                                                         		 15                     Multiple Cities                   2M
                                                                                         		 17                   Antelope Valley
                                               Cable Assignment                          		 20 San Marino/ South Pasadena
                                                                                                                                                     7:0
                                                                                         		 26                     Multiple Cities
                                  KLCS-TV is broadcast over-the-air on Channel          		 30                      Multiple Cities
                                  58. It is also carried by AT&T U-verse (Channel        		 31                     Multiple Cities                   8:0
                                  58), DirecTV (Channel 58 or 964), DISH                 		 35          Agoura Hills/ Calabasas/
                                  Network (Channel 58 or 964), Verizon FiOS            			                              Oak Park
                                  (Channel 15) and most cable companies. Consult        		 43             Brea/La Habra/Walnut                       9:0
                                                                                         		 58             South Bay/North Hills
                                  your local listings to find KLCS-TV in your area.     		 229                     Multiple Cities
                                  For more information, call (213) 241-4000 or                                                                       10:0
                                  visit our website: www.KLCS.org.
                                                                                                                                                     11:0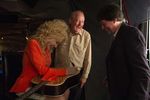 March Primetime & Weekend Schedule




                                                                                                March 1-5
        Programs listed March be pre-empted by LAUSD Board meetings and other timely,
        special programs serving the interests of the students, teachers and staff of the
        LAUSD. We apologize for any inconveniences. Please check daily television listings
        for updates or call us at (213) 241-4000.



1 Sunday                                         11:30     NHK Newsline

6:00       Healthy Minds with                    3 Tuesday
           Dr. Jeffrey Borenstein
           Transcranial Magnetic                 7:00      Nova
           Stimulation (TMS)                               Dog Tales
6:30       Second Opinion                        8:00      Shelter Me




                                                                                                 PAGE 8 / KLCS VIEWER MAGAZINE / March 2020
           Childhood Vaccines                              In Times of Need
7:00       LAUSD Meeting Replay                  9:00      Penny: Champion of the
Noon       Jamestown                                       Marginalized
1:00       Line of Separation                    9:30      Georgia O'Keeffe: A Woman on
2:00       Thou Shalt Not Kill                             Paper
           Episode One                           10:00     AfroPop: The Ultimate Cultural
3:00       Confucius Was A Foodie                          Exchange
4:00       No Passport Required                            Twelve Disciples of Nelson Mandela
           Las Vegas                                       and Spit on The Broom
5:00       The Great British Baking Show         11:30     NHK Newsline
           Advanced Dough
6:00       Nova                                  4 Wednesday
           Dog Tales
7:00       Antiques Roadshow                     7:00      Resistance
           Bonanzaville Hour 1                   8:00      Sanditon on Masterpiece
8:00       Finding Your Roots                              Episode One
           This Land Is My Land                  9:00      Modus
9:00       Film School Shorts                    10:00     Articulate with Jim Cotter
           Woman's Best Friend                             What Matters Most
9:30       On Story                              10:30     Poetry in America
           A Conversation with Ali Leroi                   The New Colossus - Emma Lazarus
10:00      Reel South                            11:00     L.A. County Board of Supervisors
           The Well- Placed Weed                           Meeting
11:00      Country Music
           The Rub (Beginnings -1933)
                                                 5 Thursday
2 Monday                                         7:00      No Passport Required
                                                           Philadelphia
7:00       Finding Your Roots                    8:00      Confucius Was A Foodie
           This Land Is My Land                  9:00      Joseph Rosendo's Travelscope
8:00       Legacy List with Matt Paxton                    Zambia - Bush & River Safari
           Lambert Family / Mechanicsville, VA   9:30      Wild Travels
9:00       The Kate                              10:00     Roadtrip Nation: Risk & Reward
           Sheila E                                        Look for the Risk-Takers
10:00      Tim Janis Celtic Heart
11:00      BBC World News
                           SUPPORT · DONATE · SPONSOR · WWW.KLCS.ORG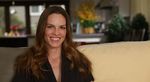 10:30   Bare Feet with Mickela Mallozzi         1:30    Christopher Kimball's Milk
March 6-8

                                           Morocco                                         Street Television
                                   11:00   BBC World News                                  Baking In Paris
                                   11:30   NHK Newsline                            2:00    Ciao Italia
                                                                                           Bringing Up Ryan
                                   6 Friday                                        2:30    Lidia's Kitchen
                                                                                           Restaurant Inspiration
                                   7:00    Antiques Roadshow                       3:00    Steven Raichlen's Project Fire
                                           Bonanzaville Hour 2                             Tex Meets Mex
                                   8:00    Bluegrass Underground                   3:30    Martha Bakes
                                           Lucero                                          Grapes
                                   8:30    Sun Studio Sessions                     4:00    Simply Ming
                                           The Trishas                                     Ming Tsai with Guest Jodi Adams
                                   9:00    Austin City Limits                      4:30    Cook's Country
                                           Norah Jones/Angel Olsen                         Tacos Two Ways
                                   10:00   Front and Center                        5:00    Chef's Life
                                           Carly Pearce                                    Gettin' Figgy with It
                                   11:00   BBC World News                          5:30    Pati's Mexican Table
                                   11:30   NHK Newsline                                    Jinetes, Adventure in the Mountains
                                                                                   6:00    Rick Steves' Europe
                                                                                           Travel Skills: Cruising
                                   7 Saturday
                                                                                   6:30    Burt Wolf: Travels & Traditions
                                                                                           The History of Water
                                   6:00    Paint This with Jerry Yarnell
                                                                                   7:00    Craftsman's Legacy
                                           Artful Refuge, Part 1
                                                                                           The Arrow Maker
                                   6:30    Best of the Joy of Painting
                                                                                   7:30    Start Up
                                   7:00    Mister Rogers' Neighborhood
                                                                                           Friendly Plumber - Salt Lake City, UT
                                           Big Bird Comes to Call/Feelings About
                                                                                   8:00    To The Contrary with Bonnie Erbe
                                           Contests
                                                                                   8:30    Firing Line with Margaret Hoover
                                   7:30    Daniel Tiger's Neighborhood
 March 2020




                                                                                   9:00    Jamestown
                                           Daniel Loves Tigey/Daniel Needs
                                           Tigey at School                         10:00   Thou Shalt Not Kill
                                                                                           Episode Nine
                                   8:00    Curious George
                                           Monkey Underground/Cat Mother           11:00   Sanditon on Masterpiece
                                                                                           Episode One
                                   8:30    Sesame Street
                                           Grocery Games
                                                                                   8 Sunday
 PAGE 9 / KLCS VIEWER MAGAZINE /




                                   9:00    Things Green with Nick Federoff
                                           Citrus Overload!
                                   9:30    P. Allen Smith's Garden Home            6:00    Healthy Minds with
                                           Food from the Farm                              Dr. Jeffrey Borenstein
                                   10:00   Classic Woodworking                             Anxiety in Children, Teens and
                                           End Table with David Lamb                       Young Adults
                                   10:30   Woodsmith Shop                          6:30    Second Opinion
                                           Shop-Made Clamps                                Millennial Health
                                   11:00   Autoline                                7:00    LAUSD Meeting Replay
                                   11:30   MotorWeek                               Noon    Jamestown
                                   Noon    Ask This Old House                      1:00    Line of Separation
                                           Beehive Oven, Jimmy Diresta             2:00    Thou Shalt Not Kill
                                   12:30   This Old House                                  Episode Two
                                           Westerly | Rockin' the Granite          3:00    Confucius Was A Foodie
                                   1:00    America's Test Kitchen from             4:00    No Passport Required
                                           Cook's Illustrated                              Boston

                                                       SUPPORT · DONATE · SPONSOR · WWW.KLCS.ORG
5:00    The Great British Baking Show         10:30   Poetry in America




                                                                                             March 9-14
        Patisserie                                    I Cannot Dance Upon My Toes
6:00    Nova                                          - Emily Dickinson
        Cat Tales                             11:00   L.A. County Board of Supervisors
7:00    Antiques Roadshow                             Meeting
        Bonanzaville Hour 2
8:00    Finding Your Roots                    12 Thursday
        Beyond The Pale
9:00    Film School Shorts                    7:00    No Passport Required
        Finding Home                                  Las Vegas
9:30    On Story                              8:00    Confucius Was A Foodie
        The Disaster Artist: A Conversation   9:00    Joseph Rosendo's Travelscope
        with Scott Neustadter &                       Taiwan - Mountain Beauty, Villages &
        Michael H. Weber                              Cultures - Part 1
10:00   Reel South                            9:30    Wild Travels
        Ingrid                                10:00   Roadtrip Nation
11:00   Country Music                                 Opening Doors
        Hard Times (1933 -1945)               10:30   Bare Feet with Mickela Mallozzi
                                                      County Clare, Ireland
9 Monday                                      11:00   BBC World News
                                              11:30   NHK Newsline
7:00    Finding Your Roots
        Beyond The Pale                       13 Friday
8:00    Legacy List with Matt Paxton
        Day Family / Llewellyn Park, NJ       7:00    Celtic Thunder Ireland




                                                                                              PAGE 10 / KLCS VIEWER MAGAZINE / March 2020
9:00    The Kate                              9:00    Austin City Limits
        Owen and Moley O Suilleabhain                 Father John Misty/The Black Angels
10:00   Singular                              10:00   Front and Center
11:00   BBC World News                                Gary Clark Jr.
11:30   NHK Newsline                          11:00   BBC World News
                                              11:30   NHK Newsline
10 Tuesday
                                              14 Saturday
7:00    Nova
        Cat Tales                             6:00    Paint This with Jerry Yarnell
8:00    Shelter Me                                    Artful Refuge, Part 2
        Community Matters                     6:30    Best of the Joy of Painting
9:00    Her Voice Carries                     7:00    Mister Rogers' Neighborhood
10:00   Summoned: Frances Perkins and                 Ella Jenkins & Hand Rhythm Games
        the General Welfare                   7:30    Daniel Tiger's Neighborhood
11:00   BBC World News                                Katerina's Costume/Dress Up Day
11:30   NHK Newsline                          8:00    Curious George
                                                      George Fixes Betsy's Wagon/Curious
11 Wednesday                                          George Takes a Drive
                                              8:30    Sesame Street
7:00    Resistance                                    Baby Bear's Just Right Cafe
8:00    Sanditon on Masterpiece               9:00    Things Green with Nick Federoff
        Episode Two                                   Pom Peeling & Fossil Digging
9:00    Modus                                 9:30    P. Allen Smith's Garden Home
10:00   Articulate with Jim Cotter                    Lessons from the Past
        Self, Aside

                      SUPPORT · DONATE · SPONSOR · WWW.KLCS.ORG
PAGE 11 / KLCS VIEWER MAGAZINE / March 2020




                                    Weekdays / Spring 2020
 TIME             MONDAY                       TUESDAY                    WEDNESDAY                      THURSDAY                       FRIDAY
5:00 AM              Yoga                   Functional Fitness                 Yoga                    Functional Fitness                 Yoga

5:30 AM          Sit and Be Fit               Sit and Be Fit               Sit and Be Fit                Sit and Be Fit               Sit and Be Fit
6:00 AM        Classical Stretch             Classical Stretch            Classical Stretch             Classical Stretch            Classical Stretch

6:30 AM           Math Park                   Spotlight Arts         Inside California Education        iQ: smartparent            So-Cal Prep Report

7:00 AM             Caillou                      Caillou                      Caillou                       Caillou                      Caillou

7:30 AM          Let's Go Luna                Let's Go Luna                Let's Go Luna                 Let's Go Luna                Let's Go Luna

8:00 AM       Splash and Bubbles           Splash and Bubbles           Splash and Bubbles            Splash and Bubbles           Splash and Bubbles

8:30 AM         Sesame Street                 Sesame Street                Sesame Street                 Sesame Street                Sesame Street

9:00 AM Daniel Tiger's Neighborhood Daniel Tiger's Neighborhood Daniel Tiger's Neighborhood Daniel Tiger's Neighborhood Daniel Tiger's Neighborhood
9:30 AM         Curious George               Curious George               Curious George                Curious George               Curious George

10:00 AM    Pinkalicious & Peterrific    Pinkalicious & Peterrific    Pinkalicious & Peterrific     Pinkalicious & Peterrific    Pinkalicious & Peterrific

10:30 AM         Super WHY!                   Super WHY!                    Super WHY!                   Super WHY!                   Super WHY!

11:00 AM The Cat in the Hat Knows a     The Cat in the Hat Knows a   The Cat in the Hat Knows a    The Cat in the Hat Knows a   The Cat in the Hat Knows a
              Lot About That                 Lot About That               Lot About That                Lot About That               Lot About That
11:30 AM           WordGirl                     WordGirl                     WordGirl                      WordGirl                     WordGirl
TIME             MONDAY                      TUESDAY          WEDNESDAY   THURSDAY   FRIDAY




*May be preempted by live L.A. Board of Education meetings.




   PAGE 12 / KLCS VIEWER MAGAZINE /                    March 2020
March 14-17
                                    10:00   Classic Woodworking                    15 Sunday
                                            Tilt Top Table
                                    10:30   Woodsmith Shop
                                            Adjustable Stool                       6:00    Healthy Minds with Dr. Jeffrey
                                    11:00   Autoline                                       Borenstein
                                    11:30   MotorWeek                                      Youth Mental Wellness
                                    Noon    Ask This Old House                     6:30    Second Opinion
                                            Stoop Planters, Fireplace Insert               Depression
                                    12:30   This Old House                         7:00    LAUSD Meeting Replay
                                            Westerly | Pining for Old Pine         Noon    Jamestown
                                    1:00    America's Test Kitchen from            1:00    Line of Separation
                                            Cook's Illustrated                     2:00    Thou Shalt Not Kill
                                    1:30    Christopher Kimball's Milk Street              Episode Three
                                            Television                             3:00    Confucius Was A Foodie
                                            The Secrets of Stir-Fry                4:00    No Passport Required
                                    2:00    Ciao Italia                                    Detroit
                                            All About Cauliflower / Tutto Sul      5:00    The Great British Baking Show
                                            Cavolfiore                                     Final
                                    2:30    Lidia's Kitchen                        6:00    Nova
                                            Simply Delizioso                               Mysteries of Sleep
                                    3:00    Steven Raichlen's Project Fire         7:00    Antiques Roadshow
                                            The Best Bbq You've Never Heard Of             Bonanzaville Hour 3
                                    3:30    Martha Bakes                           8:00    Finding Your Roots
                                            Almonds                                        Secrets & Lies
                                    4:00    Simply Ming                            9:00    Film School Shorts
                                            On The Road in Hawaii: Isaac Boncaco           Beyond Her Years
                                    4:30    Cook's Country                         9:30    On Story
 March 2020




                                            Beef, Dressed Up                               A Conversation with Roger Corman
                                    5:00    Chef's Life                            10:00   Reel South
                                            Pickle Perfect                                 Saint Cloud Hill
                                    5:30    Pati's Mexican Table                   11:00   Country Music
                                            El Chepe, Railway to the Past                  The Hillbilly Shakespeare (1945 -1953)
                                    6:00    Rick Steves' Europe
                                            Greek Islands: Santorini, Mykonos,
                                                                                   16 Monday
 PAGE 13 / KLCS VIEWER MAGAZINE /




                                            and Rhodes
                                    6:30    Burt Wolf: Travels & Traditions
                                                                                   7:00    Finding Your Roots
                                            Great Art Undiscovered
                                                                                           Secrets & Lies
                                    7:00    Craftsman's Legacy
                                                                                   8:00    Legacy List with Matt Paxton
                                            The Cowboy Hat Maker
                                                                                           Seidel Family / Norristown, PA
                                    7:30    Start Up
                                                                                   9:00    Celtic Thunder Ireland
                                            Tee Lee's House - Denver, CO
                                                                                   11:00   BBC World News
                                    8:00    To The Contrary with Bonnie Erbe
                                                                                   11:30   NHK Newsline
                                    8:30    Firing Line with Margaret Hoover
                                    9:00    Jamestown
                                    10:00   Thou Shalt Not Kill                    17 Tuesday
                                            Episode Ten
                                    11:00   Sanditon on Masterpiece                7:00    Nova
                                            Episode Two                                    Mysteries of Sleep
                                                                                   8:00    Shelter Me
                                                                                           Hearts & Paws
                                                                                   9:00    Julia Robinson and Hilbert's Tenth
                                                                                           Problem

                                                        SUPPORT · DONATE · SPONSOR · WWW.KLCS.ORG
10:00   Celtic Thunder Ireland                 6:30    Best of the Joy of Painting




                                                                                             March 18-21
                                               7:00    Mister Rogers' Neighborhood
18 Wednesday                                           Pianist Andre Watts/Practicing &
                                                       Mistakes
7:00    Resistance                             7:30    Daniel Tiger's Neighborhood
8:00    Sanditon on Masterpiece                        Daniel and O's Road Trip/Daniel's
        Episode Three                                  Puppet Plan
9:00    Modus                                  8:00    Curious George
10:00   Articulate with Jim Cotter                     George's Super Subway Adventure/
        Through The Fire                               Well Done, George
10:30   Poetry in America                      8:30    Sesame Street
        Fast Break - Edward Hirsch                     Camp Grover
11:00   L.A. County Board of Supervisors       9:00    Things Green with Nick Federoff
        Meeting                                        Learning About Dairy
                                               9:30    P. Allen Smith's Garden Home
                                                       Why Buy?
19 Thursday                                    10:00   Classic Woodworking
                                                       Table Lamp
7:00    No Passport Required
                                               10:30   Woodsmith Shop
        Boston
                                                       Barnwood Entry Bench
8:00    Confucius Was A Foodie
                                               11:00   Autoline
9:00    Joseph Rosendo's Travelscope
                                               11:30   MotorWeek
        Taiwan - Mountain Beauty, Villages &
                                               Noon    Ask This Old House
        Cultures - Part 2
                                                       Ceiling Light, Tool Storage
9:30    Wild Travels
                                               12:30   This Old House
10:00   Roadtrip Nation
                                                       Westerly | Save The Flagpole
        Play Forever
                                               1:00    America's Test Kitchen from
10:30   Bare Feet with Mickela Mallozzi




                                                                                              March 2020
                                                       Cook's Illustrated
        The Wild Atlantic Way, Ireland
                                               1:30    Christopher Kimball's Milk Street
11:00   BBC World News
                                                       Television
11:30   NHK Newsline
                                                       Chicken Around The World
                                               2:00    Ciao Italia
20 Friday                                              Burrata
                                               2:30    Lidia's Kitchen                        PAGE 14 / KLCS VIEWER MAGAZINE /
7:00    Antiques Roadshow                              From Italy to America
        Crocker Art Museum Hour 1              3:00    Steven Raichlen's Project Fire
8:00    Bluegrass Underground                          Florida Tailgate Party
        Gregory Alan Isakov                    3:30    Martha Bakes
8:30    Sun Studio Sessions                            Pantry Milks
        The Wealthy West                       4:00    Simply Ming
9:00    Austin City Limits                             On The Road In Hawaii: Ed Kenney
        Sam Smith/Anderson East                4:30    Cook's Country
10:00   Front and Center                               Regional Italian American Favorites
        Brett Young                            5:00    Chef's Life
11:00   BBC World News                                 Prickly Business
11:30   NHK Newsline                           5:30    Pati's Mexican Table
                                                       Mocorito, The Land of Chilorio
21 Saturday                                    6:00    Rick Steves' Europe
                                                       European Festivals I
6:00    Paint This with Jerry Yarnell          6:30    Burt Wolf: Travels & Traditions
        Artful Refuge, Part 3                          How to Sell The Art You Create


                    SUPPORT · DONATE · SPONSOR · WWW.KLCS.ORG
March 22-26
                                    7:00    Craftsman's Legacy                     8:00    Legacy List with Matt Paxton
                                            The Spur Maker                                 Shirley Macon / Aberdeen, NJ
                                    7:30    Start Up                               9:00    The Kate
                                            Ruff Rescue Gear - Boulder, CO                 Marc Cohn with Blind Boys of
                                    8:00    To The Contrary with Bonnie Erbe               Alabama
                                    8:30    Firing Line with Margaret Hoover       10:00   Childsplay: A Story of Fiddlers,
                                    9:00    Jamestown                                      Fiddles and a Fiddle Maker
                                    10:00   Thou Shalt Not Kill                    11:00   BBC World News
                                            Episode Eleven                         11:30   NHK Newsline
                                    11:00   Sanditon on Masterpiece
                                            Episode Three                          24 Tuesday
                                    22 Sunday                                      7:00    Nova
                                                                                           The Planets: Saturn
                                    6:00    Healthy Minds with Dr. Jeffrey         8:00    Shelter Me
                                            Borenstein                                     Partners for Life
                                            Stem Cell Research and Mental          9:00    Searching for Augusta: The
                                            Health                                         Forgotten Angel of Bastogne
                                    6:30    Second Opinion                         10:00   Revolution of the Heart: The
                                            Rheumatoid Arthritis                           Dorothy Day Story
                                    7:00    LAUSD Meeting Replay                   11:00   BBC World News
                                    Noon    Jamestown                              11:30   NHK Newsline
                                    1:00    Line of Separation
                                    2:00    Thou Shalt Not Kill                    25 Wednesday
                                            Episode Four
                                    3:00    Confucius Was A Foodie
 March 2020




                                                                                   7:00    Resistance
                                    4:00    No Passport Required                   8:00    Sanditon on Masterpiece
                                            New Orleans                                    Episode Four
                                    5:00    The Great British Baking Show          9:00    Modus
                                            Masterclass 1                          10:00   Articulate with Jim Cotter
                                    6:00    Nova                                           The Incomparable
                                            The Planets: Saturn                    10:30   Poetry in America
                                    7:00    Antiques Roadshow                              Those Winter Sundays
                                            Crocker Art Museum Hour 1
 PAGE 15 / KLCS VIEWER MAGAZINE /




                                                                                           - Robert Hayden
                                    8:00    Finding Your Roots                     11:00   L.A. County Board of Supervisors
                                            Science Pioneers                                Meeting
                                    9:00    Film School Shorts
                                            Missing Pieces
                                                                                   26 Thursday
                                    9:30    On Story
                                            Wild Wild Country: A Conversation
                                                                                   7:00    No Passport Required
                                            with Chapman & Maclain Way
                                                                                           Seattle
                                    10:00   Reel South
                                                                                   8:00    Confucius Was A Foodie
                                            Two Trains Runnin'
                                                                                   9:00    Joseph Rosendo's Travelscope
                                    11:00   Country Music
                                                                                           Maine - Town & Country
                                            I Can't Stop Loving You (1953 -1963)
                                                                                   9:30    Wild Travels
                                                                                   10:00   Roadtrip Nation
                                    23 Monday                                              Bringing People In
                                                                                   10:30   Bare Feet with Mickela Mallozzi
                                    7:00    Finding Your Roots                             The French Basque Country
                                            Science Pioneers


                                                      SUPPORT · DONATE · SPONSOR · WWW.KLCS.ORG
11:00   BBC World News                       1:30    Christopher Kimball's Milk Street




                                                                                            March 27-29
11:30   NHK Newsline                                 Television
                                                     Greece Every Day
27 Friday                                    2:00    Ciao Italia
                                                     Stuffed Veal Rolls, Sicilian Style /
7:00    Antiques Roadshow                            Involtini Mes
        Crocker Art Museum Hour 2            2:30    Lidia's Kitchen
8:00    Bluegrass Underground                        All About Grandma
        Steve Earle and the Dukes            3:00    Steven Raichlen's Project Fire
8:30    Sun Studio Sessions                          Shoulder On
        Amy Lavere                           3:30    Martha Bakes
9:00    Austin City Limits                           Berries
        Kane Brown/Colter Wall               4:00    Simply Ming
10:00   Front and Center                             On The Road In Hawaii: Mom & Pops
        lovelytheband                        4:30    Cook's Country
11:00   BBC World News                               Aloha State Favorites
11:30   NHK Newsline                         5:00    Chef's Life
                                                     If You Can't Beet Em....
                                             5:30    Pati's Mexican Table
28 Saturday                                          Surfside Eats
                                             6:00    Rick Steves' Europe
6:00    Paint This with Jerry Yarnell
                                                     European Festivals II
        Artful Refuge, Part 4
                                             6:30    Burt Wolf: Travels & Traditions
6:30    Best of the Joy of Painting
                                                     A Short Guide to Cellphone Safety
7:00    Mister Rogers' Neighborhood
                                             7:00    Craftsman's Legacy
        Neighborhood Opera: Windstorm In
                                                     The Spoon Maker




                                                                                             March 2020
        Bubbleland
                                             7:30    Start Up
7:30    Daniel Tiger's Neighborhood
                                                     Maria's Empanada - Denver, CO
        Daniel Gets Frustrated/Frustration
                                             8:00    To The Contrary with Bonnie Erbe
        at School
                                             8:30    Firing Line with Margaret Hoover
8:00    Curious George
        Free Hundley/Bag Monkey
                                             9:00    Jamestown
8:30    Sesame Street                        10:00   Thou Shalt Not Kill
                                                     Episode Twelve
        Slimey at the Car Race
9:00    Things Green with Nick Federoff      11:00   Sanditon on Masterpiece                 PAGE 16 / KLCS VIEWER MAGAZINE /
                                                     Episode Four
        Antiquing
9:30    P. Allen Smith's Garden Home
        Wedding Season                       29 Sunday
10:00   Classic Woodworking
        Hanging Tool Cabinet                 6:00    Healthy Minds with Dr. Jeffrey
10:30   Woodsmith Shop                               Borenstein
        Solving Problems, Woodworking                Chemical Dependency and the
        Solutions                                    Opioid Epidemic
11:00   Autoline                             6:30    Second Opinion
11:30   MotorWeek                                    Smoking Cessation
Noon    Ask This Old House                   7:00    LAUSD Meeting Replay
12:30   This Old House                       Noon    Jamestown
        Westerly | Seaside Transformation    1:00    Line of Separation
1:00    America's Test Kitchen from          2:00    Thou Shalt Not Kill
        Cook's Illustrated                           Episode Five
                                             3:00    Confucius Was A Foodie
                                                     Origins of the Beginnings


                   SUPPORT · DONATE · SPONSOR · WWW.KLCS.ORG
March 30-31


                                    4:00    No Passport Required                8:00    Legacy List with Matt Paxton
                                            Chicago                                     Anne Manley / Richmond, VA
                                    5:00    The Great British Baking Show       9:00    The Kate
                                            Masterclass 2                               Desmond Child
                                    6:00    Nova                                10:00   John Paul II In Ireland: A Plea for
                                            Chinese Chariot Revealed                    Peace
                                    7:00    Antiques Roadshow                   11:00   BBC World News
                                            Crocker Art Museum Hour 2           11:30   NHK Newsline
                                    8:00    Finding Your Roots
                                            Slave Trade                         31 Tuesday
                                    9:00    Celtic Thunder Ireland
                                    11:00   Country Music                       7:00    Nova
                                            The Sons and Daughters of America           Chinese Chariot Revealed
                                            (1964 -1968)                        8:00    Celtic Thunder Ireland
                                                                                10:00   Beyond The Powder: The Legacy
                                    30 Monday                                           of the First Women's
                                                                                        Cross-Country Air Race
                                    7:00    Finding Your Roots                  11:00   BBC World News
                                            Slave Trade                         11:30   NHK Newsline
 March 2020
 PAGE 17 / KLCS VIEWER MAGAZINE /




                                                    SUPPORT · DONATE · SPONSOR · WWW.KLCS.ORG
March 29-31
                                             PAGE 18 / KLCS VIEWER MAGAZINE / March 2020
                         PBS
                         VIDEO
                         APP

   Stream the best of PBS.
     Anytime, anywhere.

              DOWNLOAD THE APP



                pbs.org/videoapp




SUPPORT · DONATE · SPONSOR · WWW.KLCS.ORG
KLCS' CELEBRITY CHEF CORNER


                                   F  oodies have followed Marcus Samuelsson's
                                      career trajectory as far back to his job at
                                   Aquavit, where this Ethiopian Swedish chef
                                   gained national attention. Now, Marcus has
                                   his own show, "No Passport Required," which
                                   airs on KLCS and Create, where he talks about
                                   why he wanted to do this show, with his busy
                                   restaurant career, Julia Child and his favorite
                                   food places in Los Angeles.

                                   You're on CreateTV. Do you get feedback
                                   that your show is a guilty pleasure in a
                                   noisy world?
                                   As an immigrant and as a chef, No Passport
                                   hits two things for me, also for the fabric of
                                   the city, anytime you can tell a rich story and
                                   diverse story about food and America today.
                                   I always wanted to do that because food is a
                                   great way to get a window in to know other
                                   peoples culture that you might be familiar with
                                   it or you might not. And that's why I think it's    that we love, whether it's L.A. or Boston there's
                                   great.                                              proud immigrant community and there's a
                                                                                       journey that you may not know like in Boston
                                   What made you choose this subject matter            we touch on the Cape Verdian, Brazilian and
                                   to go to different cities and spotlight
March 2020




                                                                                       Portuguese and it's overlapping. Sometimes
                                   immigrants?                                         these stories are harder because they come
                                   I am American, I'm proud to say I'm                 out of war or challenging times, but they're
                                   American, I came as an immigrant. America           also amazing. It makes us what's American.
                                   has so many amazing cities and immigrants
                                   have had a major imprint of those cities in         What did you learn most of all from doing
                                   terms of music, art and food. And to be able        this show?
                                   to tell some food stories, very often a surprise    I learned that people have an enormous
PAGE 19 / KLCS VIEWER MAGAZINE /




                                   story – maybe like in L.A. we talk about the        amount of pride in their culture and they want
                                   Armenian community, in Seattle the Filipino         to share they journey and story and I think
                                   community, or in Houston we talk about the          these very hectic times that we have right
                                   West African community. And that might be           now, where we're very divisive, food is a way
                                   a surprise, you might have been to Houston          to break that down and make it a little bit more
                                   and didn't even know there was a Nigerian           inclusive. It invites people in. So I think there is
                                   community because sometimes we don't know           definitely a need and I think there is something
                                   if we haven't been informed about it. I've travel   that makes people excited about sharing
                                   all over the world, I've been exposed amazing       stories. This moment needs those stories, we
                                   people through food and now is my time to           need to hear about the Armenian community
                                   give back and share.                                in Glendale, because it's inspiring, them, it's
                                                                                       our neighbors. And it makes me more excited
                                   What was the theme for the show?                    when I come to L.A. I just know that little bit
                                   The theme was really about telling something        more information just might change my trip.
                                   that is diverse and also really highlights how      I want people them to start travel within the
                                   far we've come in America. That these cities        country and explore the way the way we very




                                                              SUPPORT · DONATE · SPONSOR · WWW.KLCS.ORG
often do when we go abroad.

Did you have a favorite moment filming
the show around the country?
One of my favorite moments is in East
Hollywood in Little Armenia about the
tradition of making cured meat for 400, 500
years in a family. The fact that something
that you started in Armenia as a family
400 years ago is still vibrant in L.A. today.
Craftsmanship is craftsmanship. And little
by little, that's what American cities are. It
                                                      Educating. We just took this morning with my
humanizes ta city by seeing it through the
                                                      young crew, all female, chefs of color, no one
lens of a craftsman.
                                                      older than 25, super hungry, all they wanted
                                                      to do is to show me the new dishes that
So far, everyone's had a Julia Child story.
Do you have a Julia story or did she                  they've created and pushing each other what
inspire you in any way?                               should go on tonight's special. If you're not
First of all, I thought about Julia when we           excited about that, you shouldn't be doing
did the show. Thinking about how much                 what you're doing.
she taught Americans, a fun way, but also
about French food. My favorite was when               When you're in L.A., do you have any
she dropped the chicken, because we all               favorite places to dine or food shop at?
have dropped a chicken. Cooking techniques            Many. I love L.A. as a food town, I love it. I




                                                                                                       March 2020
that were foreign and difficult and hard to           love walking on a Saturday in the farmers
understand, she humanized that. I know                market in Santa Monica. I've been lucky
America wouldn't be as delicious without              enough to do it with people like Jonathan
Julia Child. And she still drops the chicken          Waxman or Nancy Silverton. But then also I
better than anyone, the way she dropped the           love the Thai food in East L.A. or incredible
chicken? Just scratch it off and keep cooking.        sushi that L.A. has, or Armenian food. These
That's perfect, we all want to do that. Right?.       type of scenes that I don't even get in New
                                                      York, L.A. has another level of mom and pops
                                                                                                       PAGE 20 / KLCS VIEWER MAGAZINE /
Do you ever just pinch yourself you get               that I just really love.
to do this for a living and follow in those
footsteps of educating people about                   Is there anything you want KLCS viewers
cooking on TV?                                        to know?
I do, I do, for me it's really special, first being   "No Passport," we shot a lot of in L.A. we
adopted you think about how my life could             shot some at Grand Central market, which
have been very different. I took a chance,            is probably my favorite spot in all of L.A.
I had three hundred bucks and I came to               It's just a celebration of America and go out
America because I worked in the kitchen and           and discover, be curious in your dining in
to be able to do this 20 years later, it means        your own city because you have a great city
that if you get lucky and meet the right people       with good food, from San Gabriel Valley all
and they mentor you, you can live your dream          the way down to South side, you just have
and I feel lucky and blessed.                         amazing food.

Having been a chef, with a trajectory
many people have followed through the
years, what keeps things fun for you?



                      SUPPORT · DONATE · SPONSOR · WWW.KLCS.ORG
PAGE 21 / KLCS VIEWER MAGAZINE / March 2020
KLCS Membership Form
    Three ways to join: online at www.klcs.org, use the form below and mail in,
    or to use a credit card call (888) 998-5527.




                                                                                                        PAGE 22 / KLCS VIEWER MAGAZINE / March 2020




KLCS respects your privacy. We do not share or sell your personal information to any outside parties.
       For more information., please contact our membership department at (213) 241-4005.
Volume 98 / Number 70 / March 2020