VIII Sea Float Fishing European Championship
Page content transcription ( If your browser does not render page correctly, please read the page content below )
_______________________________________________________________________________________



    VIII Sea Float Fishing
   European Championship




                            14-19 june 2014

           San benedetto del tronto (AP)
                      italy
Welcome, dear fishermen friends,


                      the beautiful Marche's city of San Benedetto del Tronto, located in the province of
                      Ascoli Piceno, which vaunts an important maritime and sports tradition, hosts for its first
                      time the participants at the Sea Float Fishing European Championship, from June the
                      14th until the 19th 2014.
                      It is an important event that exalts a very popular sport and meets in one competition
                      the most talent national and European sport fishermen.
I am delighted to express all convened on my name and on behalf of the Sea Fishing Italian Federation
division that I am honored to chair my warmest welcome.
I am certain that the Marche's hospitality will be highly appreciated by athletes, managers and coaches of all
national delegations and that it will be also able to demonstrate this choice goodness for such an important
event.
My greetings to the Jury, who will manage the competition with their usual professionalism.
My gratitude to the Organizing Committee, represented by the APSD Fishing Club "San Benedetto", to the
Mayor and to all Local Authorities as well as to all Journalists for having accepted with enthusiastic this
challenge and for their support in the good success of this event.
Finally, I would like to express the Local Command of Harbor a special thanks on my name and on behalf of
the Italian Federation for their always attentive cooperation for this European event good success.
My best wishes for a good performance, beyond the mere result.


                                                                          FIPSAS Sea Water President
Organization
The Sea Float Fishing European Championship is organized by International Federation Sea Sport Fishing
(FIPS-mer), in collaboration with the Italian Sport Fishing and Underwater Activities Federation (FIPSAS), with
the organization of A.P.S.D. San Benedetto, and with the supervision of International Technical Committee of
Specialty.

Venue and Date
Molo Sud of San Benedetto del Tronto (AP), Italy
From 14th to 19th June 2014.

Accomodation
The reception of participants, will be in Calabresi Hotel at 16,00, Saturday ,14 June 2014.
Address: Viale Marinai d'Italia, 1 – 63074 San Benedetto del Tronto (AP) - Italy
Tel.: +39 0735 58699 - e-mail: info@calabresi.it or hotelcalabresi@gmail.com




Participants
Three teams per Nation (5 competitors, 1 reserve, 1 Captain per each team)

Registration/attendance
Entry forms will be made mandatory through the right form and in the period indicated and accompanied by
the corresponding bank receipt.
Competition Venue: Molo Sud of San Benedetto del Tronto (AP), Italy
Date: From 14/06/2014 to 19/06/2014
Opening Ceremony: 15/06/2014 at 4:30 p.m.
Closing Ceremony: 18/06/2014 at 7:00 p.m.
Competition Days: 17 and 18/6 2014 at 8:30 a.m. to 12:30 p.m. every day.
Training Day: 16/06/2014 at 8:30 a.m. to 12:30 p.m.
Participant fee (Registration fees)
Includes:
Hotel with breakfast, lunch and dinner during the competition.
Prize opening ceremony.
Prize closing ceremony (banquet).
Baits for training day and competition days.
Participation rights FIPS/M and organization rights CIPS

Access to the City of San Benedetto del Tronto
San Benedetto del Tronto is at the most southern part of the Marche region, confining with the Abruzzo and
within the province of Ascoli Piceno. Reaching San Benedetto del Tronto and the Riviera delle Palme is very
simple, by plane (from Roma, Bologna, Ancona and Pescara Airports), by train or by car.

For those who arrive by TRAIN
San Benedetto's Railway Station FS, is on the Milano-Bologna-Rimini-Ancona-Pescara-Bari-Lecce route track,
and is reached daily and frequently by all major Italian cities.

For those that arrive by CAR
Enter HIGHWAY Autostrada A14, and exit at S. Benedetto del Tronto - Ascoli Piceno. If arriving from Rome,
enter HIGHWAY Autostrada A24 Rome-L'Aquila-Teramo, reach HIGHWAY Autostrada A14 and at Giulianova
(Abruzzo) and go north 15km and reach highway exit S. Benedetto del Tronto - Ascoli Piceno.
Driving
Roma Fiumicino Airport– San Benedetto del Tronto 253 km (aprox. 3.15 hours)
Bologna Airport– San Benedetto del Tronto 294 km (aprox. 2.45 hours)
Ancona Falconara Airport – San Benedetto del Tronto 100 km (aprox. 1.20 hours)
Pescara Airport – San Benedetto del Tronto 75 km (aprox. 1.10 hours)

Competition Venue
The competition will be in the Port of San Benedetto del Tronto area called "Molo Sud" (stage lengths about
900 metres).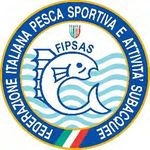 Baits / Groundbaits
Allow only those provided by the Organization and will probably consist in 1 box of sea worm, ¼ kg. of Shrimp,
1 kg Mussels, 300 grams of Whole Sardines, 3 kg Grind Sardines and 2 kg Flour.

Sport Equipment
1. Rods. In this specialty, it's allowed one fishing rod, it's possible to have other reserve rods equipped with a
   reel. The maximum length of the rod will be 8 m., mounted with a minimum of 4 rings or inner rings.
2. Reels. Its use is mandatory.
3. Floats. Its use is mandatory, fixed or sliding, it must support at least the weight of ballast and the bait, the
   line attachment is free.
4. Hooks. The organizers will provide each cylinder Commissioner 8-10 cm long with an inner diameter of 5
   mm, to verify the minimum size of hooks used by competitors. The hook that fits into the cylinder is too
   small and will not be allowed, the hook does not fit in the cylinder will be accepted. It is prohibited to use
   double or triple hooks and the INOX hooks or hooks in not corrodible material.
5. Nets. Every single participants must have at least a net to keep the fishes alive.

Scoring System
Scores to rank the results in the Competition will be by assigning one point for total weight GRAM obtained
from control and weighing, without respecting the minimum size of each species (Italian laws permit to keep
alive fishes into the pot until the end of the competition. After the weighing, all fishes will release alive in the
sea to preserve fish species.
PROGRAM FOR THE CHAMPIONSHIP

SATURDAY 14 JUIN

16,00           Delivery of accreditation
20.00           Dinner

SUNDAY 15 JUIN

07,00           Breakfast
09,30           Captains meeting
13,00           Lunch
16,30           Opening Ceremony
20,00           Dinner

MONDAY 16 JUIN

06,00           Breakfast
06,30           Departure on fishing zone
07,00           Delivery baits and preparation
08,30           Start of training
12,30           End of training
14,00           Lunch
16,00           Results
20,00           Dinner

TUESDAY 17 JUIN

06,00           Breakfast
06,30           Departure for the fishing zone
07,00           Baits delivery and preparation
08,30           Start of 1st day
12,30           End of 1st day
14,00           Lunch
16,00           Results
20,00           Dinner

WEDNESDAY 18 JUIN

06,00           Breakfast
06,30           Departure for the fishing zone
07,00           Baits delivery and preparation
08,30           Start of 2 day
12,30           End of 2 day
14,00           Lunch
16,00           Results
19,00           Closing ceremony
20,30           Gala Dinner

THUSDAY 19 JUIN

07,00 – 09,00   Breakfast - Departure of teams
FISH SPECIES MEDITERRANEAN AREA
           (Adriatic Sea)



           Tracharus Tracharus




           Trachinus draco




           Trachinotus ovatus




           Trachinotus glaucus




           Oblada melanura




           Diplodus puntazzo




           Diplodus vulgaris
Diplodus annularis




Diplodus cervinus cervinus




Pagellus erythrinus




Spondyliosoma cantharus




Lithognathus mormyrus




Sparus aurata




Boops boops
Serranus scriba




Dicentrarchus labrax




Dicentrarchus punctactus




Pagellus acarne




Gaidropsarus vulgaris




Anguilla anguilla




Conger conger
Pagellus centrodontus




Scomber colias




Scomber scombrus




Mugil cephalus




Pagrus pagrus




Solea solea




Blennius ocellaris
Gobius niger




Symphodus (Crenilabrus) roissali




Lithognathus mormyrus




Sciaena umbra




Lichia amia
VIII Sea Float Fishing European Championship
                   From 14th to19th June 2014 – San Benedetto del Tronto (AP) Italy



                                         REGISTRATION FORM




FEDERATION __________________________________________________________________________

NATION _______________________________________________________________________________

COUNTRY _____________________________________________________________________________

ADDRESS _____________________________________________________________________________

PHONE NUMBER_________________________ FAX __________________________________________

E-MAIL ________________________________________________________________________________

CONTACT PERSON _____________________________________________________________________

PHONE ________________________________________________________________________________



DATE _________________SIGN _______________________________________



Please complete this document and send it in before the 6th April 2014 to:




                                              APSD SAN BENEDETTO
                                                     VIA EMILIA, 2
                                     63074 SAN BENEDETTO DEL TRONTO (AP)
                                                         ITALY
                             E mail: info@apsdsanbenedetto.it or secchia89@hotmail.it
                                      Info: Buccione Christian +39 3341322927
                                         Secchiaroli Lorenzo +39 3932085567
                                          Pezzoli Pierluigi +39 3295877015
                 Fishing Shop: Alba Pesca via Gabriele d'Annunzio 29/31 – 64014 Martinsicuro (TE)
                      Tel. +39 0861/1753342 - +39393407111 - E mail: info.albapesca@virgilio.it
VIII Sea Float Fishing European Championship
                  From 14th to19th June 2014 – San Benedetto del Tronto (AP) Italy




                  REGISTRATION FORM FOR OFFICIAL PARTICIPATION

NATIONAL FEDERATION:______________________________________________


                                            COMPETITORS
                                          Name and Surname

 1
 2
 3
 4
 5

 6     Reserve
 7     Captain

Registration per Team (5 Competitors) Full Board (€ 485 per person)*                        € 2.425
Captain, Reserve, registration Full Board*                                                    € 400
Registration per Team without accommodation (5 Competitors)                                 € 1.300
Captain, Reserve, registration without accommodation                                          € 260
Baits and Groundbaits for training before competition (1 box of sea worm, ¼ kg.                € 40
of Shrimp 1 kg Mussels, 300 grams of Whole Sardines, 3 kg Grind Sardines and 2
kg Flour): the baits and groundbaits must be booked before 20 May 2014
                                                                           Total
*Single room supplement: 35 Euro per person per Day




Total Payment must be made before 14 May 2014 to Apsd San Benedetto - via Emilia, 2 - 63074 San
Benedetto del Tronto (AP) – Italy - e mail: info@apsdsanbenedetto.it or secchia89@hotmail.it by bank
transfer (bank account n. IT39C0200824406000020154524 swit code: UNCRITM1QS9)

________________,______________ 2014
VIII Sea Float Fishing European Championship
                    From 14th to19th June 2014 – San Benedetto del Tronto (AP) Italy



                REGISTRATION FORM FOR FAMILY AND ACCOMPANYING




Type Registration                        Name and Surname                              Observations




Accompanying Full Boards                                                                          € 400

Accompanying Closing dinner (Banquet)                                                                 € 60

                                                      TOTAL




Total Payment must be made before 14 May 2014 to Apsd San Benedetto - via emilia, 2 - 63074 San
Benedetto del Tronto (AP) – Italy - e mail: info@apsdsanbenedetto.it or secchia89@hotmail.it by bank
transfer (bank account n. IT39C0200824406000020154524 swit code: UNCRITM1QS9)

________________,______________ 2014