VITALVITALVITAL - Connection
→
If your browser does not support JavaScript, please read the page content below:
VITALVITALVITAL - Connection
→
VITAL VITAL VITAL Connection Connection July 2018 Edition of the United Methodist Church Newsletter Evangelism: That-Not-So-Dirty Word Evangelism… the word has become a dirty word for many people. When we talk about evangelism people have all sorts of preconceived notions, some rightfully earned. Well meaning, passionate friends in the faith have a burning desire to share Jesus Christ and in their zeal have damaged the faith of others. Now I know I need to tread lightly here because the truth is that if you believe in Jesus Christ, you have been impacted by evangelism. But unfortunately, I have heard story after story of people, in the spirit of evangelism, who have done more harm than good. I have been the recipient of many of these well-meaning yet hurtful efforts to bring me to Christ. When I was in high school, we had passionate young people who would preach and beat their Bibles in the commons area in an effort to get people to accept Christ. Well- meaning…poorly executed. In Asheville, during a very popular music and crafts fair, there were street preachers who screamed at the entire crowd claiming they were all going to hell if they did not accept Jesus Christ. Well meaning…poorly executed. I can go on and on with stories of how particular evangelistic efforts have not worked but the truth of the matter is that evangelism IS a huge part of what it means to be Christian. And if we are not happy with the way things have been going in that department, then perhaps we need to try something different. Before we go any further, we must pause and properly define the word so we can all be on the same page as to what this word actually means. The word comes from ancient Greek meaning "good news." It's a pretty simple definition, right? If you have accepted Jesus as your Savior then you have been a recipient of the Good News! And it's the best news any of us can ever receive. There is a movement happening across our country to take back the meaning of the word evangelism. Brian McLaren is one of the many leaders in this movement called the New Evangelical Movement and he writes, "I was taught that evangelism meant converting people to the one true religion, namely, my own. Now, I believe evangelism means inviting people into heart-to-heart communion and collaboration with God and neighbors in the great work of healing the earth, of building the beloved community, of seeking first the kingdom of God and God's justice for all" (The Great Spiritual Migration, 2016). I have been inspired by his and many other leaders thoughts on spreading the Good News of Jesus in the 21st century. During the month of July, we are going to talk about that not-so-dirty word evangelism. Each week we are going to tackle different aspects of evangelism so we can feel more comfortable with evangelism and sharing the news with others. Here is the upcoming schedule: July 1st - Evangelism- What is it? July 8th - Sharing July 15th - Serving July 22nd - Spreading Be bold, be humble, and share the Good News of Jesus Christ. Allow the Holy Spirit to lead you to spread holiness throughout the land. See you in worship!!!
LIGHT'S CAMERA, ACTION at K-LIFE in JULY! When: Every Wednesday 6:00—7:30p Where: Oak Forest FLC Who: 3 yrs old—8th grade Offered Every Sunday during the 8:25am Service Join us for games, a lesson, crafts & more each week just for KIDS! *Nursery is offered each Sunday at both services for infant thru 4 years old. Takes place between the Early service and the 2nd service. Small group setting! We'd love to have you join us for K-LIFE (Kids Living In Faith Everyday)! Supper is served each week! Each week you can expect group games, age appropriate small group lesson time , and lots of excitement! Attention all parents!!! We will be offering Junior K-Life for your 3, 4, and 5 year olds and a Middle School class during Summer 2018!
For more information contact Ben or Stacey Roop. Spread the word that Oak Forest is the place to be for kids every Wednesday! There will be a Teen Sunday School class every Sunday morning at 9:40am-10:25am.They will meet in the Youth Building behind the church. The curriculum they will begin with is "High School Talksheets: 50 Creative Discussions for Youth". Hope you can join us for this time of age-appropriate study, discussion, & more. Contact Tanya Tennant or Mike Elder with any questions or more info. If you would like to receive info & updates about YOUTH GROUP events, join the text message group specifically for the YOUTH and their Parents. To join, all you have to do is follow the instructions below: YOUTH: Text the message @db9fec to the number 81010. PARENTS: Text the message @2347k4 to the number 81010. If you would like to be added to the YOUTH GROUP Email List, just email ben.roop@oakforestumcnc.org with your request.
Interested in monthly activities like going out to eat, movies, get-togethers, & more? The Young Adult group at Oak Forest offers that for people age 18 and up! If you would like to receive info & updates about Young Adult events, join the text message group for the YOUNG ADULTS Group at Oak Forest by texting @ofumc1825 to 81010.
Sunday July 1st , the Youth Group will be going to Surge Trampoline Park. Departing the church at 4:00pm; return 6:00pm. Cost of activities is covered; kids can bring extra money for food. If you have any questions, please contact Ben or Stacey Roop. Join us for Movie Night at K-LIFE on Wednesday July 25th at a special time 6:00-8:00pm. Join us for Pizza, a game, and end the night with popcorn and movie on the big screen in the gym. 2018-2019 Elementary Age & Middle School After School Program Registration Begins in July!!! Check out www.OakForestASP.org for more information. Oak Forest YOUTH GROUP will be going to SpiritUs 2018 On August 10 – August 12, 2018 at Fort Caswell inOak Island, NC. SpiritUS is an annual youth conference of the Western NC United Methodist Church. Church youth groups from all over the NC region come together for music, speakers, faith-formation, and fun at the beach! COST: $170.00 (Cost includes: meals from dinner on day of arrival through breakfast on day of departure, 2 nights lodging, conference recreation and services. If you'd like to go, please turn in money to Ben or Stacey Roop by Registration Deadline on July 1st.
For more info check out https://www.spirit-us.com/ To register your child simply go to www.oakforestumcnc.org and click on the link on the homepage or directly to https://vbspro.events/p/events/oakforestvbs2018 Young Adult Camping Trip Whitewater rafting & camping near Nantahala 7/27-7/29. We will leave Oak Forest at 2pm on Friday. OF is paying all expenses except $25 deposit. Text Chris & Karen Wall at (336)402-5636 ASAP if interested. Tents provided if needed. . PARENT HOSTED ACTIVITY: On Sunday July 15th , the Youth Group will be going to Bolton Pool & Sonic. Transportation provided; depart the church at 2:30pm and return by 6:00pm. Bolton Pool cost will be covered, but please bring money to buy food at Sonic. Please contact Michelle or Dennis Winter for more info.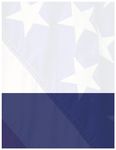 Come out for a boost to the middle of your week! Gathering in the sanctuary for a devotional, prayer, and communion from 6:15pm-6:45pm. If you did not have your picture made for the Directory, you may still submit a photo. Please turn in to the Church Office by July 15th. It's time for the semi-annual audit! Please turn in all accounts from January-June 2018 to the Audit Committee by Sunday, July 22nd. Please contact Michelle Winter for more information or questions at 336-817-0914 Mark Your Calendars! Fall Bazaar September 14-15, 2018 Help is needed!: *Yard Sale Donations *Silent Auction Donations *Baked Goods *Homemade Jams, Jellies, Pickles *Fresh Produce *Volunteer to Work Contact Linda Anthony for more information 50th Anniversary Shirts still available! T-Shirts are $15 and Polo Shirts are $20. If you'd like to purchase one, please contact Ben or Stacey Roop. All proceeds go to the Youth Mission Trip.
Adult Mission Trip Opportunity to Blackfeet Indian Reservation working with Heart Butte UMC in Montana. November 3-10, 2018 Registration & medical forms along with $250 deposit due by August 12th. Final payment due by October 7th. The Blackfeet is located near Glacier National Park in Montana. We will be working with Pastor Calvin Hill and his wife Sheri. Pastor Hill serves three churches in over 300 acres of land. We'll be working with our hands and our hearts. There are several repair/construction projects that we will work on but we will also get to the people of the reservation. Pastor Hill has asked us to lead a two day marriage retreat for the community as he indicates that any help with relationships is greatly needed. He and Julie and the team will help work to design a retreat before we leave in November. This is a great opportunity to give back to God, to share the love of Jesus and to help our fellow United Methodist in Montana. For more information go to www.bumpmission.com . We welcome any adult 18 and up from our church AND community who want to be a part of this trip.
Rev. Julie Wilburn Peeler Contact at Office: (336) 764-2949 or Cell: (336) 707-5961 Email: jwilburnpeeler@gmail.com Ben Roop, Director of Children & Youth Ministries, Church Treasurer, After School & Summer Camp Director Cell: (336) 225-2382; ASP Office: (336) 764-2991 Email: ben.roop@oakforestumcnc.org Stacey Roop, Assistant Director of Children & Youth Ministries Cell: (336) 255-3632 Email: stacey.roop@oakforestumcnc.org Caryn Chaney, Administrative Assistant Office: (336) 764-2949; Cell: (336) 596-4914 Email: office@oakforestumcnc.org Kayla Bowman, Nursery Worker Email: kayladbowman96@yahoo.com Follow us on Flickr: https://www.flickr.com/photos/ oakforestumcnc/albums Follow us on Instagram at: oakforestumcnc/ OAKFORESTYOUTH Follow us on Facebook at: Oak Forest United Methodist Church Oak Forest UMC Children's Ministry Facebook page: https:// www.facebook.com/oakforestkids/ YOUTH GROUP FACEBOOK PAGE: HTTPS://WWW.FACEBOOK.COM/ OAKFORESTYOUTH/ www.oakforestumcnc.org Up-to-date info about what's going on at Oak Forest can be sent to your phone! Text "@oakfor" to 81010, then follow the instructions. Standard text rates apply. GRAIN SUNDAY: July 1 For Crisis Ministry (First Sunday of every Month) Needed: 55 2 lb bags of All Purpose Flour OR 2 lb bags of Sugar! HEALTHY SNACK DONATIONS FOR HOSPICE Don't forget to bring them on Sunday, July 8 (Second Sunday of every month) 2—Gil Hill 2—Joyce Neilson 2—Carolyn Shoaf 3—Bill Herr 4—Matthew Dry 4—Peggy Idol 4—John Vannoy 5—James Ogle 6—BJ Harris 7—Sue Alexander 8—Bobbie Lindsay 9—Annalyn Finney 9—Dean Doar 9—Renee Martin 10— Jake Duncan 11—Brooke Harris 13—Lorraine Marovich 16—Chuck Nemeth 17—Don Ramsey 17—Sharon Henderson 17—Adrienne Shoaf 21—Lila Roop 21—Matt Troutman 22—Bob Young 24—Rita McGown 24—Carolyn Morgan 25—Sherwood Rettmann 28—Darrell Cope 28—Gayle Miller 29—Alex Cook 31—Geraldine Ramsey **If your birthday or a family members' is not on the birth- day list or you notice an error, please email the church office with corrections, office@oakforestumcnc.org Give Online. It's Easy! Online Giving Now Available at Oak Forest UMC >Set up and manage recurring donations >Make one-time contributions >View your online giving history >Get started today! Visit our church website www.oakforestumcnc.org OR Scan Here with Your Smartphone
Sun Mon Tue Wed Thu Fri Sat 1 2 3 4 5 6 7 GRAIN SUNDAY Communion 8:25a & 10:35a—Services Kid's Church-8:25a Service 9:40a—Sunday School 4:00-6:00p—Youth Activity 6:00p-8:00p—Youth/Young Adult Basketball Registration Deadline for SpiritUs 2018 Registration begins for Middle School and Elementary After School Programs- Current Families 9:15a—Lady Acorns Bowling 7:00p—Mission Committee Meeting 9:30a—Men's Bowling Church Office & Summer Camps Closed No Wednesday Night Activities Shelter Meal— Missions Committee 7:00p—Refit Exercise Class 8 9 10 11 12 13 14 HEALTHY SNACKS 8:25a & 10:35a—Services Kid's Church-8:25a Service 9:40a—Sunday School 5:45p—Finance Committee 4:00-6:00p—Youth 6:00p-8:00p—Youth/Young Adult Basketball 6:30p—Church Council 6:30p—UMW 6:30p—UMM Registration begins for Middle School and Elementary After School Programs- Past Families/UMC Members 9:15a—Lady Acorns Bowling 9:30a—Men's Bowling 6:00p—K-Life 6:15p—Refuel Mid-Week Worship 7:00p—Choir Practice 7:30p-– Power Up Practice 7:00p—Refit Exercise Class 15 16 17 18 19 20 21 8:25a & 10:35a—Services Kid's Church-8:25a Service 9:40a—Sunday School 4:00-6:00p—Youth Activity Registration begins for Middle School and Elementary After School Programs- New Families 6:00p-8:30p— Vacation Bible School 9:15a—Lady Acorns Bowling 6:00p-8:30p— Vacation Bible School 9:30a—Men's Bowling 6:15p—Refuel Mid-Week Worship 7:00p—Choir Practice 7:30p-– Power Up Practice 6:00p-8:30p— Vacation Bible School 6:00p-8:30p— Vacation Bible School 6:00p-8:30p— Vacation Bible School 22 23 24 25 26 27 28 8:25a & 10:35a—Services Kid's Church-8:25a Service 9:40a—Sunday School NO Youth Youth Leave for Mission Trip (Urban Ministry Asheville) through the 28th Deadline to submit info to church office for August Newsletter 9:15a—Lady Acorns Bowling 6:30p—Fall Bazaar Meeting 9:30a—Men's Bowling 6:00p-8:00p—K-Life Movie Night 6:15p—Refuel Mid-Week Worship 7:00p—Choir Practice 7:30p-– Power Up Practice 7:00—Refit Exercise Class Young Adult Camping trip through the 29th Youth return from Mission Trip 29 30 31 8:25a & 10:35a—Services NO Kid's Church 9:40a—Sunday School No Youth 6:00p-8:00p—Youth/Young Adult Basketball 9:15a—Lady Acorns Bowling
OFUMC Worship Schedule SUNDAYS Power Up Worship 8:25 AM Sunday School 9:40 AM Worship Service 10:35 AM WEDNESDAYS Worship & Communion 6:15 PM July