Volume 42, Issue 1 May 2018 A publication of the Poultry Science
→
If your browser does not support JavaScript, please read the page content below:
Volume 42, Issue 1 May 2018 A publication of the Poultry Science
→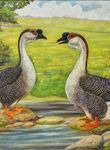 PSA Board of Directors President: Valerie L. Carney First Vice President: Billy M. Hargis Second Vice President: Donald R. McIntyre Secretary-Treasurer: Theresia A. Lavergne Past President: Randolph D. Mitchell Directors: E. David Peebles, III Karen Schwean-Lardner Elizabeth Santin Michael R. Bedford Robert R. Beckstead April W. Levy Student Representatives: Timothy J. Broderick Dima White PSA Staff Executive Director: Stephen E. Koenig Director of Business Operations: Jon A. Cole Managing Editor & Communications Specialist: David B. Busboom Administrative Assistant Ericka Leeper-Hall IN EVERY ISSUE PSA Foundation Update . 7 WPSA-USA News . 7 PSA Hatchery Update . 10 ON THE COVER African Geese FEATURES 3 From the Executive Director 3 Nominating Committee Report 6 2018 PSA Annual Meeting 8 JAPR Covers: Rare Poultry Paintings 10 PSA Career Center 12 LATAM 2018 PSA Peep Volume 42 Issue 1 May 2018 PSA Peep Vol. 42, No. 1 May. 2018 Published by the Poultry Science Association and posted online. Address all correspondence to: PSA Peep 701 Devonshire Drive, C-51 Champaign, IL 61820 psa@poultryscience.org 9 Broad-Breasted Bronze Turkeys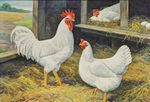 From the Executive Director Stephen E. Koenig Greetings to all my poultry science colleagues, worldwide. While organizing my thoughts for this newsletter, I started thinking about the key progress that has been made in recent years and what our global membership can now expect to see from PSA as we go forward from here. It has been especially gratifying to see our worldwide mem- bership of poultry scientists becoming more and more a truly global society of colleagues who share a common interest in the advancement of the poultry sciences. Our discussions, planning and key objectives are becoming more globally-focused and, while that might sound simple enough, it adds a level of complexity that we are only beginning to truly understand. We now seek to integrate our membership into a globally-effective and highly valued community of poultry scientists. In 2017, the Board approved a new five-year strategic plan and we are now well underway implementing it, with the resources to achieve our long-term objectives. The plan starts with a clear vision that the Poultry Science Association shall be "the world's most re- spected resource for the poultry sciences." When you think about the key components of this vision statement, such as "world's" and "most respected" and "resource," one can easily see how realizing this vision will begin to shape much of our planning and allocation of resources in the coming years.
You can expect to see how "global" is becoming an engrained way of thinking for the leadership of PSA. When we speak of being a "resource," it must be a resource for all who need scientific knowledge of poultry sciences, wherever they may be located. When we speak of "communication," it will have to be timely, understandable, translat- able, and useable by all decision-makers addressing key global con- cerns related to poultry. When we speak of "respect," we'll be successful when a worldwide poultry industry recognizes PSA as the leading, respected source of scientific knowledge.
It is a big goal and certainly won't happen overnight, but in the past few years we have made some big first steps to move beyond North America with our first presentations in Mexico, our upcoming second LATAM conference in Campinas, Brazil, and now progressing on early plans for a 2021 PSA conference in Southeast Asia. With this international expansion, we reach much of the world that we might not otherwise reach; those who cannot regularly participate in our Annual Meeting held in North America.
The 2nd PSA LATAM Conference is being held on 6-8 Novem- ber 2018 in Campinas, SP, Brazil and we continue with the theme of "Connecting the Global Poultry Science Community." Global engage- ment of all poultry scientists, worldwide, is one of our biggest chal- lenges and, yet, it's also one of our greatest opportunities for advance- ment of the poultry sciences. Come join us and please get involved in PSA events, whenever and wherever you have an opportunity to do so. PSA Peep 3 Conference Proceedings Richard D. Reynnells has three boxes of proceedings from the Maryland Nutrition Conferences. He will donate them to anyone who wants them. Contact him at reynnell@umd.edu.
Nominating Committee Report The Nominating Committee, consisting of R. D. Mitchell, Chair (past president), M. O. Smith (past president), T. J. Applegate (past presi- dent), D. J. Caldwell (past president), J. L. Grimes (elected), E. N. Fisch- er (elected), and D. R. Jones (elected), express their appreciation to the PSA members who submitted names for consideration as future lead- ers of our association. The committee respectfully recommended the following slate of candidates to the PSA Board of Directors, which will be voted on by the membership, electronically or by absentee ballot, prior to the 2018 Annual Business Meeting. The Business Meeting will be held Wednesday, July 25, in San Antonio, Texas. Electronic balloting will open June 6. Anyone not able to vote electronically may request an Absentee Ballot before June 22 by contacting Jon Cole, Director of Busi- ness Operations, at 217-356-5285 or jon.cole@poultryscience.org. Second Vice President Christine Alvarado Texas A&M University Brian D. Fairchild University of Georgia Secretary Treasurer Theresa A. Lavergne Arm and Hammer Animal Nutrition Director 1 Rex Newkirk University of Saskatchewan Martin Zuidhof University of Alberta Director 2 Douglas F. Britton Georgia Tech Research Institute Darrin Karcher Purdue University Candidate Bios Second Vice President: Christine Alvarado Texas A&M University Christine Alvarado received her BS (1994) in Biomedical Science, her MS (1997) in Food Science, and her PhD (2001) in Food Science from Texas A&M University in College Station, TX. Following graduation, Alvarado became an assistant professor in the Department of Food Science at Virginia Polytechnic Institute and State University in Blacksburg, VA. In 2003, she became a faculty member in the Depart- ment of Animal and Food Sciences Texas Tech University and was an active faculty member in the International Center for Food Industry Excellence. She is currently a professor in the Department of Poultry Science at Texas A&M University where she has been on faculty since 2010. Alvarado is also currently conducting an IPA with USDA FSIS in Washington DC. She works in the Office of Program and Policy Devel- opment where she is a subject matter expert and helps develop Agency policies and the publication of FSIS policy documents, including reg- ulations, instructions to the field, and guidance to industry. Alvarado's applied national and international research program primarily focuses on improving meat quality and process efficiency for poultry processors and determining functionality of non-meat ingredients used in further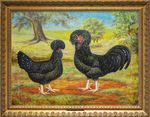 4 PSA Peep processed poultry. She is very active with university, college, and de- partmental service including acting as a faculty advisor to the Poultry Science Club and the Aggie Leadership Council. Her passion is teach- ing and she is a recent recipient of the Novus International Teaching Award. She enjoys mentoring and interacting with undergraduate and graduate students with a focus of developing students' leadership skills. In addition to university teaching, she conducts several yearly poultry industry workshops.
Second Vice President: Brian D. Fairchild University of Georgia Brian D. Fairchild is a native of North Carolina and received his PhD in Physiology from North Carolina State University. He has been a member of the faculty of the Department of Poultry Science at the University of Georgia for 17 years where he is a professor and extension poultry scientist working in poultry house management. He currently serves as the undergraduate coordina- tor for the UGA Department of Poultry Science and teaches a portion of the Advanced Poultry Management course. His area of focus is broil- er house environmental control, energy conservation, and physiological management. Recent projects focus on broiler body temperature con- trol, poultry house lighting, and broiler water consumption. Fairchild travels extensively both domestically and internationally providing seminars on the principles of broiler management and poultry house environmental control. He and Michael Czarick coordinate two venti- lation workshops each year that have both national and international participants. Fairchild has been a member of PSA since 1994, a mem- ber of the Southern Poultry Science Society since 1996, and WPSA since 1996. He has served as section chair or judged graduate student presentations for various sessions at the PSA Annual Meeting and the International Poultry Scientific Forum. He has served on a number of PSA committees that include the Membership Committee, Personnel Award Committee, Alltech Manuscript Award Committee, Drugs and Chemicals Committee, National Chicken Council Broiler Research Award Committee, Merck Animal Health Graduate Fellowship Com- mittee, and the Diamond V Undergraduate Poultry Science Scholarship Committee. Fairchild served as a PSA Director from 2012-2015 and as a section editor for the Meat Bird Management section of the Journal of Applied Poultry Research from 2009-2015.
Director 1: Rex Newkirk University of Saskatchewan Rex Newkirk is an associate professor and research chair in feed processing technology in the Department of Animal and Poultry Science at the University of Saskatchewan. As research chair, he assists the feed processing industry, crop commodity groups, livestock industry, and government in developing programs to create new value added opportunities for the agri-food sector. He is also the scientific leader of the Canadian Feed Research Centre (CRFC), a new $13.3 million facility located in North Battleford. Prior to joining the UofS in November of 2015, Newkirk worked for 12 years at the Canadian International Grains Institute. He initially held the position of Director of Feed Technology but most recently was Vice President of Research and Innovation at that institute. In this role, he led a team that developed innovative products and applications of Canadian Ingredi- ents and provided technical marketing support to buyers and proces- sors of Canadian Field Crops around the globe. Newkirk received his PhD from the University of Saskatchewan in 2002 with a focus on in- gredient processing and impacts on poultry nutrition and production. Newkirk is committed to innovation and commercialization and worked with processors and nutritionists and conducted applied re- search around the globe including such countries as the United States, China, Japan, Korea, Indonesia, Malaysia, Singapore, Vietnam, Thai- land, Taiwan, Brazil, Australia, Norway, Sweden, Denmark, Italy, Spain, England, Mexico, Columbia, Chile, Peru, Jordan, Egypt, and Saudi Arabia.
Director 1: Martin Zuidhof University of Alberta Martin Zuidhof is an associate professor specializing in poultry systems modeling at the University of Alberta, Canada. Zuidhof received his MSc in broiler breeder management in 1993, and his PhD in bioeconomic modeling of the broiler supply chain from the University of Alberta in 2004, while working at Alberta Agriculture as a research scientist. He joined the University of Alberta in 2009. Zuidhof has won many teaching awards, and currently teaches courses in introduc- tory animal science and applied poultry research. Zuidhof's research has focussed to a large extent on problems that support development of mathematical models of growth, development, and reproduction with the aim of developing poultry industry decision support tools. Zuidhof has published 65 peer reviewed scientific papers, and has co-founded a company in support of his goal to revolutionize the way the world feeds and studies broiler breeders. In 2008, Zuidhof received PSA's National Chicken Council Broiler Research Award. Zuidhof has served as pres- ident of the WPSA Canada Branch, and is currently academic leader of the Poultry Research Centre at the University of Alberta. He and his innovative team have played an important role in finding new ways to conserve unique benchmark genetic resources.
Director 2: Douglas F. Britton Georgia Tech Research Institute Doug Britton is a Principal Research Engineer with the Georgia Tech Research Institute and serves as the Program Manager for the Agricultural Technology Research Program (ATRP) at Georgia Tech. This program is highly focused on driving transformational innovation in advanced technologies for poultry, agribusiness, and food processing. Working closely with stakeholders in academia, industry, and the public service sector, his efforts entail identifying key unmet challenges and translating them into applied, actionable research ini- tiatives. Britton's technical expertise in image and signal processing has led to the development of eight different imaging based systems for a variety of food processing applications including citrus, baked goods, whole bird screening, and poultry product inspection. He is passionate about the future of poultry production and processing and the oppor- tunities to infuse new technologies into an otherwise highly optimized system. By creating environments where interdisciplinary teams can fundamentally rethink the entire production and processing chain, he seeks to foster the cross pollination of ideas and concepts that will lead to the development of new methods and systems specifically designed to address modern demands. Britton received the BS degree in Engi- neering from LeTourneau University, the MS degree in Electrical En- gineering from the University of Tennessee, and the PhD in Electrical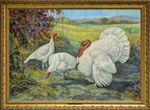 PSA Peep 5 Engineering from the Georgia Institute of Technology. He is a member of the Institute of Electrical and Electronics Engineers (IEEE), the Poul- try Science Association (PSA), the American Society of Agricultural and Biological Engineers (ASABE), and a fellow of the Food Systems Leadership Institute (FSLI). He is co-chair of the International Food Automation Networking Conference (IFAN), sits on the USPOULTRY Safety & Health Council, and is co-organizer of the annual National Safety Conference for the poultry industry.
Director 2: Darrin Karcher Purdue University Darrin Karcher received his BS from the Ohio State University, his MS from University of Wisconsin, and PhD from Purdue University. Karcher began his career at Michigan State University as the Poultry Extension Specialist. In 2016, he took a position as an assistant professor at Purdue University in the Department of Animal Sciences. Karcher has developed an extension program that improves poultry pro- duction, regardless of scale, and is grounded in science. He has focused on engaging directly with the small flock audience, many of whom have little to no connection to extension, in an effort to help them become successful and to have a positive poultry interaction. Karcher's interac- tions with youth revolve around enhancing their knowledge of poultry, developing life skills, and igniting an interest in commercial poultry job opportunities in the future. He is directly engaged with stakeholders across the poultry economies and uses his applied research program as a platform to deliver research-based extension programs. His research projects are focused on addressing industry concerns in meat birds and laying hens. His program's focus is poultry well-being coupled with food safety and quality as impacted by management practices, physiology and nutrition. Karcher has over 40 peer reviewed scientific papers and over 10 peer reviewed extension publications, and has been a member of PSA and WPSA, serving as student representative on both boards during graduate school. He has served on and chaired a number of PSA committees (American Egg Board, Maurice Stein Fellowship, Animal Care and Poultry Welfare, Hatchery, Extension) and was the 2013 Program Chair. Karcher has been awarded the PSA Early Achieve- ment Award for Extension, the PSA Phibro Extension Award, and the Michigan State University Outstanding Specialist Award. PSA Journal Sponsors Poultry Science® Patrons Sustaining Members Archer Daniels Midland Co. AB Vista Cobb-Vantress Inc. Adisseo USA Inc. Mosaic Feed Ingredients Ajinomoto Heartland, LLC Novus International Inc. Alltech Inc. Tyson Foods Inc. Aviagen Inc. CJ Chedijedang Diamond V Huvepharma Inc. Hy-Line International Maple Leaf Farms Inc. Provimi Purina Animal Nutrition Zinpro Corporation The Journal of Applied Poultry Research Gold Sponsors Silver Sponsors Cobb-Vantress Inc. AB Vista Evonik Corporation Alltech Inc. Novus International Inc. Aviagen Inc. Tyson Foods Inc. Ajinomoto Heartland LLC Archer Daniels Midland Co.
Griffin Industries Hybrid Turkeys/Hendrix Genetics Hy-Line International Maple Leaf Farms Inc. Mosaic Feed Ingredients Perdue Farms Inc. Purina Animal Nutrition LLC Zinpro Corporation Hall of Fame Nominations The American Poultry Historical Society is seeking nominations for induction into the American Poultry Industry Hall of Fame. Inductees are recognized for their leadership in the poultry industry, academia and government service. The APHS seeks to elect individuals of exception character and integrity, who have rendered outstanding and unselfish service to the industry. This is one of our industry's most prestigious recognitions. A maximum of five individuals may be installed into the Hall of Fame every three years. The inductees will be installed during a ceremony at the International Poultry & Processing Exposition (IPPE) in Atlanta, Georgia in 2019.
Upcoming PSA Annual Meetings 2018 PSA Annual Meeting San Antonio Marriott RiverCenter San Antonio, Texas July 23–26, 2018 2019 PSA Annual Meeting Fairmont the Queen Elizabeth Montreal, Quebec July 15–18, 2019 2020 PSA Annual Meeting The Galt House Louisville, Kentucky July 20–23, 2020 2021 PSA Annual Meeting CenturyLink Center Omaha, Nebraska July 19–21, 2021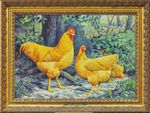 6 PSA Peep 2018 PSA Annual Meeting - San Antonio, Texas The 107th PSA Annual Meeting in San Antonio, Texas is just weeks away. The program is shaping up to be a dynamic list of scientific presentations for every day of the meeting. The meeting kicks off the morning of Monday, July 23 with the Opening Session at 8:30 am, followed by the WPSA Lecture. Rick Kleyn of Spesfeed Pty. Ltd. in Rivonia, South Africa, will present "The state and future of the poultry industry to meet future global needs." Among the other symposia and workshop topics to be presented: • Maintaining Production Efficiency in the Face of Changing Consumer Demands • Success in the Antibiotic-Free Era Starts in the Breeders and Hatchery • Addressing Issues Facing the Poultry Industry • Current and Future Directions for Next-Generation Sequencing of Poultry Microbiomes • Amino Acids and Low- Protein Diets: Benefits for Performance, Meat Quality, Environment, Health and Welfare of Poultry Birds • Novel Applications of Light Applied to Poultry Production: Influencing Growth, Behavior, and Biosecurity • Alternative Poultry Production Practices: What are the impacts on Management, Animal Health, Product Quality, and Food Safety?
• From the Indigestible Fraction to the Global Feed Enzyme Approach • Informing the Future Using the Poultry of the Past • National Outreach Workshop: The future of agriculture-serving audiences of all sizes through integration of research and outlook The Student Luncheon will be Monday at noon and the day concludes with the Welcome Reception at 5:00 pm. Student Competition presentations will take place Monday morning and afternoon, as well as Tuesday morning. The Student Poster Competition will be Tuesday afternoon, just prior to the Poster & Exhibitor Reception. Wednesday morning will begin with the PSA Business Meeting, followed by a presentation of abstracts in a format new to PSA. Attendees can cool off Wednesday at the Ice Cream Social during the afternoon break. The PSA BBQ at the historic Sunset Station that evening allows attendees an opportunity to relax and enjoy some Texas BBQ consisting slow-smoked beef brisket, barbequed chicken, and smoked sausage links. A cowboy trick roper and gunslinger will greet guests as they enter the venue. Cold drinks will be served by saloon girl hostesses and a mechanical bull awaits to test the skills of those willing to give it a try. The Chris Story Band will entertain in the pavilion beginning at 6:00 pm and Line Dance Instructors will be happy to provide instruction. There will also be a "selfie-lover" photo booth for unlimited photo sessions. Tickets are required and should be purchased prior to the start of the meeting as the event is usually sold out.
Thursday begins bright and early with the Chicken Trot Fun Run and ends with the Awards Celebration that evening. Be sure to purchase a ticket to help recognize and honor the 2018 Poultry Science Association Award recipients. Be sure to register today at www.poultryscience.org/psa18. Photo courtesy of visitsanantonio.com. Photo courtesy of visitsanantonio.com. Photo courtesy of visitsanantonio.com, Bob Howen.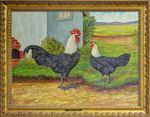 PSA Foundation News Lisa R. Bielke, Foundation Chair James H. Denton, Executive Director The PSA Foundation and US Poultry Foundation jointly sponsored the Inaugural PhD Student Career Fair Program, held during the U.S. Poultry and Egg Association (USPEA) International Production and Processing Expo (IPPE), January 29, 2018, in the Georgia World Con- gress Center in Atlanta. The Career Fair scheduled in conjunction with the International Poultry Scientific Forum was designed to better serve the member companies in the USPEA, particularly involving, but not limited to, the technology driven companies such as those in genetics, health and pharmaceutical and nutrition. The target participants were post-doctoral and early PhD students. Among the participating com- panies were Amick Farms, Pilgrim's, Aviagen North America and QTI Tech.
Also during IPPE, the PSA Foundation was pleased to an- nounce the award of the 2018 PhD Fellowship from Merck Animal Health on January 31, 2018. Merck Animal Health's generous gift sup- ports the Poultry Research Fellowship of Sohini Bhatia in the Depart- ment of Poultry Science at Texas A&M University. Nationwide student recruitment for the 2018 Merck Animal Health Fellowship concluded with Ms. Bhatia's formal announcement during Merck Animal Health's Luncheon at IPPE. The Merck Animal Health Fellowship awarded to Ms. Bhatia is the final of three which will support the research of doc- toral students in poultry sciences for three years awarded in 2016, 2017, and 2018.
The PSA Foundation was also pleased to announce the $50,000 gift pledge over five years from Ceva Animal Health during the 2018 IPPE. The Continuing Education Endowment will support poultry sci- ence students who are interested in attending graduate school for MS, PhD and DVM degrees. The Ceva Animal Health Continuing Educa- tion Endowment will support an undergraduate student entering his or her junior year or a beginning graduate student and is renewable for the following year subject to satisfactory academic progress. Preference will be given for students interested in the sciences necessary to contin- ue at the graduate level in Poultry Science. The endowment was made possible through the PSA Foundation Charting Our Course – Securing Future Leadership for Poultry Capital Campaign.
PSA Foundation donor posters were displayed in the commer- cial exhibits of Aviagen North America, Ceva Animal Health, Cobb- Vantress Inc., Diamond V, DSM Nutritional Products, Merck Animal Health, and Novus International during the 2018 IPPE, January 30-Feb- ruary 1, to provide expanded donor recognition and increased aware- ness of the PSA Foundation Capital Campaign. The PSA Foundation was pleased to recognize Nathan Anders as one of two recipients of the Inaugural Dr. James H. and Shirley H. Denton Endowed Memorial Scholarship during the Poultry Science Club Awards Banquet, April 14, 2018, in College Station, TX. Mr. An- ders is currently a junior enrolled in the Department of Poultry Science at Texas A&M University with a dual major in Agricultural Science. The Foundation was also pleased to recognize Guillermo Tellez, Jr., as the other recipient during the Poultry Science Club End-of-Year Banquet, April 24, 2018, in Fayetteville, AR. Mr. Tellez is currently a junior en- rolled in the Department of Poultry Science at the University of Arkan- sas where he is enrolled in the Honors Program with an active research project. These outstanding students are excellent candidates for gradu- ate school.
Finally, the PSA Foundation was pleased and honored to an- nounce the establishment of the Dr. Fred A. Gardner Tribute Schol- arship Endowment. The endowed scholarship is designed to support qualified poultry science undergraduate students in the Department of Poultry Science in the College of Agriculture and Life Sciences at Texas A&M University. The scholarship is intended to support a rising junior who has chosen poultry science as their field of study and has an ex- pressed interest in graduate education for the MS and PhD. This Trib- ute Endowed Scholarship is in memory of Dr. Gardner for his vision as he mentored eight graduate students who have become leaders in the food industry and the academic community. Leadership in the effort was provided by Dr. Gardner's family and Drs. Hershell R. Ball, Jr. (and wife Kay), Louis L. Young, James Denton, William Merka, Ping-Lieh T. Wang, Patricia A. Curtis, Amy Gilbert and Fernando Gomez-Gonzalez. WPSA-USA News Christopher M. Ashwell, Chair Robert E. Buresh, Sec.-Treasurer The WPSA-USA Board would like to encourage all current and poten- tial WPSA members to renew/join the World's Poultry Science Associ- ation in 2018. One of the most valuable benefits of WPSA membership is the significantly reduced registration fees for members attending WPSA sponsored conferences and symposia. These discounted fees are far greater than the cost of individual WPSA membership. Another additional benefit of WPSA membership is the ability for all members of all experience levels to apply for travel grants to provide funding assistance for participation in international WPSA-sponsored confer- ences and symposia. These benefits are in addition to the receipt of the quarterly published World's Poultry Science Journal and the general benefits of an association fostering international collaboration amongst academic and industry personnel in the field of poultry science. The WPSA-USA and Canadian branches will again host the annual WPSA Lecture at the PSA Annual meeting in San Antonio, TX. The speaker will be Dr. Rick Kleyn of Spesfeed Pty. Ltd. in Rivonia, South Africa. The topic will be "The State and Future of the Poultry In- dustry to Meet Future Global Needs". At this summer's annual meeting, the WPSA lecture will be held on Monday morning and serve as the Keynote address for the meeting.
PSA Career Center Seeks Contacts Your support is essential to us and we would like to share the PSA Career Center with as many employers and jobseekers as possible. Please help us by providing contact information for your Human Resources Department or the person(s) in your company or department in charge of posting employment ads. We would like to make them aware of this service. Please send their contact information to careers@poultryscience.org. PSA Peep 7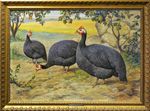 Journal Cover Illustrations Among Rare Poultry Paintings The paintings used on covers of The Journal of Applied Poultry Research are part of the single largest collection worldwide of rare poultry breed paintings. The paintings are owned by WATT Global Media. The collection, comprised of 58 framed oil paintings of the most important poultry breeds, were commissioned in the mid-1920s by J. W. Watt and Adon Yoder, founders of Watt Publishing Company (now WATT Global Media). The paintings were created between 1926 and 1950 by three American artists: Arthur O. Schilling (the foremost poultry artist in the country), Louis Stahmer, and F. L. Sewell. The paintings were originally reproduced in the pages of WATT's first magazine, Poultry Tribune. Reprints of the paintings were sold for 10 cents each in 1945. The entire collection of paintings was publicly displayed for the first time last August at the historic "Old Sandstone" art gallery in Mt. Morris, Illinois, formerly the location of WATT office headquarters. The "Old Sandstone" building, the oldest building in Mt. Morris, was erected in the 1850s on the campus of the former Mt. Morris College.
Watt Publishing Company was originally incorporated in 1917 as the Poultry Tribune Company. In 1929, the company name was changed to the Poultry-Dairy Publishing Company, and in 1944, the corporate name was changed to Watt Publishing Company. The company was rebranded in 2014 to WATT Global Media. The history of WATT began with the acquisition of Poultry Tribune, "America's Leading Poultry Farm Magazine" for poultry raisers. An exclusive feature of Poultry Tribune was the Poultry Tribune Experimental Farm, located just one mile from the editorial offices, where 2,500 laying hens, 4,000 head of young stock, and 900 turkeys comprised the editorial laboratory. The Experimental Farm studied many new feeding, management, and construction ideas.
The Poultry Science Association extends its appreciation to WATT Global Media for the use of their paintings as cover images for The Journal of Applied Poultry Research. The paintings first appeared on the cover in 2005. Image reproductions provided by WATT Global Media. References: Watt Publishing Company/WATT Global Media 1917-2017 https://www.wattglobalmedia.com/100years/the-history-of-watt/ 8 PSA Peep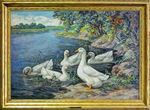 Buff Plymouth Rocks Pearl Guineas South Carolina Brown Leghorns Mottled Houdons Pekin Ducks Silver Campines PSA Peep 9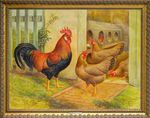 PSA Career Center The PSA Career Center facilitates connections between poultry science professionals and employers, and offers professional services to help jobseekers build and manage their careers for maximum potential for success. Here are just a few of the career center services we offer to better serve our members: For Job Seekers: • Professional Profile – Create a user-friendly professional presentation of your qualifications with information pre-populated from your resume or CV. • Job Agents – Let the system find new jobs for you: establish your search and let the system find new jobs and notify you automatically when a matching job is posted.
• Searchable Portfolio – Increase your exposure to employers by uploading up to five career-related documents such as work samples, certification letters, etc. • Job Application Preview – Control your applications with the ability to preview them as an employer will see it before submitting. For Employers: • Discounted Job Posting rates for PSA members. • Unmatched exposure for job listings – PSA represents the largest audience of qualified poultry science industry professionals.
• Easy online job management – Enter job descriptions, check the status of postings, renew or discontinue postings, and make payments online. • Resume searching access – With a paid job listing, employers can search the resume database and use automatic notification to receive emails when new resumes match their criteria. • Company awareness – Along with each job posting, include information about your individual company and a link to your web site. Discover the advantages of posting your job or resume to the new PSA Career Center and share this information with others in the poultry sci- ence community.
PSA Hatchery Update Timothy J. Broderick, Student Director Dima White, Student Director The current directors for the PSA Hatchery are Tim Broderick (Senior) and Dima White (Junior). There are three advisors (Tatijana Fisher, Indu Upadhyaya, and Alamanda Calvert). David Caldwell is serving as the professional member. There are currently 621 members across 159 colleges/univer- sities in 38 countries that make up 12 regions. The goal is to downsize to 11 regions with the combination of the western and northeastern regions to balance out the number of members across all regions within the U.S.
The hatchery website has added increasing opportunities to expand students' knowledge of openings for research positions in Mas- ters and PhD programs while aiding professors in their search for new candidates. Analytical reports have been generated that track site user statistics, which monitor how long, when, and where users are when accessing the website. Kim Wilson (Ohio State) has been designated to serve as stu- dent liaison for 2017-18 PSA Foundation but will be replaced by Caitlin Harris (Georgia) for 2018-2019. David Caldwell is currently serving on the Hatchery advisory committee 2017-18 as a professional member, but a new member will need to be chosen at the annual meeting for 2018-19.
The past years budget was $8,000 and the Hatchery program utilized $1372.38 in 2016 and $2891.31 in 2017. The 2018 budget is $8,000 again. The fund will be utilized by a Hatchery Program Fund, which allows individual hatchery chapters to put on events furthering mission statement (8 awards of $250 for 2017-18) and a Hatchery stu- dent of the year award that comes with a plaque and $1,000 check. The Hatchery Committee would like to congratulate the Uni- versity of Findlay on receiving the first Hatchery Student Organization Award to put on a successful educational and career oriented event. The Hatchery Student Organization Award is a $250 award for colleges and universities with PSA student members to put on events that further the mission of the hatchery program.
Other upcoming hatchery business includes the election of a new student director at the 2018 annual meeting in San Antonio. Infor- mation about the position and how to apply will be sent to all student members in June. Lastly, a new award will be given out this year recognizing an outstanding PSA student member. Applications will be accepted from June 1st-14th, and the winning student will receive a plaque and cash award at the annual meeting. More information can be found by fol- lowing the student tab on the PSA website, or by emailing psahatchery@gmail.com.
10 PSA Peep
PSA Peep 11 2017 Annual Meeting Sponsors Symposium Sponsors Ab E Discovery Adisseo USA Inc. Cobb-Vantress Inc. DSM Nutritional Products DuPont Eggland's Best LLC Perdue Farms LLC Sanderson Farms Inc. United Soybean Board USDA Conservation Innovation Grant World Animal Protection World's Poultry Science Association – Canada Branch Worlds Poultry Science Association – USA Branch Award Sponsors Alltech Inc. American Egg Board American Feed Industry Association American Poultry Historical Society Aviagen Turkeys Inc.
Biomin America Inc. Evonik Degussa Corporation Hy-Line International Jones-Hamilton Co. Maple Leaf Farms Inc. National Chicken Council National Turkey Federation Novus International Inc. Phibro Animal Health Poultry Science Association Tyson Foods Inc. United Egg Producers USPOULTRY Zoetis Platinum Level Chr. Hansen Inc. Elanco Jones-Hamilton Co. Gold Level AB Vista Alltech, Inc. Biomin America Inc. Cobb-Vantress Inc. DSM Nutritional Products DuPont Evonik Corporation Jefo Nutrition Inc. Maple Leaf Farms Inc. Novus International Inc. United Soybean Board Bronze Level Agro BioSciences Inc. Anpario Inc.
Arm & Hammer Animal Nutrition Lallemand Animal Nutrition Midwest Poultry Federation Pancosma Quality Technology International Inc. Trouw Nutrition USA Zoetis Silver Level Adisseo USA Inc. Archer Daniels Midland Co. Aviagen Inc. Aviagen Turkeys Inc. BioResource International Inc. C J America Inc. Diamond V Easy Bio Inc. E W Nutrition USA Feedstuffs Fieldale Farms Corporation Hendrix Genetics Huvepharma Inc. Innovative Feed and Technology Additives (IFTA) JBS United Kemin Kerry King Technica Group Monsanto Corporation Mosaic Feed Ingredients Nutriad, Inc.
Phibro Animal Health PMI Nutritional Additives Provimi QualiTech Inc. Southern Poultry Science Society Tyson Foods Inc. Vetagro Inc. Zinpro Corporation White Holland Turkeys
www.poultryscience.org 701 Devonshire Drive, C-51 Champaign, IL 61820 Phone: 217-356-5285 Fax: 217-239-6644 Email: psa@poultryscience.org George H. Arscott Murray R. Bakst Hershell Ray Ball, Jr. Lisa R. Bielke Sacit F. Bilgili Ceva Animal Health Cobb Vantress Inc. Patricia A. Curtis James H. Denton Annie M. Donoghue DSM Nutritional Products Janet Gardner Mark A. Gardner Paul Gardner Amy Gilbert PSA Foundation Donors Fernando & Karen Gonzalez Bill & Kristen Heeter Craig W. Henry Merck Animal Health William & Sharon Merka Midwest Poultry Federation Nancy Gardner Mills Arthur W. Perdue Foundation E. Ernest M. Pierson Robert L. Taylor, Jr. Thomas Wang PSA Individual Sustaining Donors George H. Arscott Rodger H. Wellenreiter The Poultry Science Association and the Poultry Science Association Foundation appreciates the generosity of these donors.