We digitalize the taxi industry
If your browser does not support JavaScript, please read the page content below:
We digitalize the taxi industry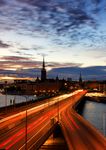 Welcome! Short waiting times and excellent service are the most important things for our customers. In a global world transport systems must always work reliable. We face these challenges and offer mobile solutions for easy and quick taxi dispatches. We take the traditional taxi business and connect their quality structures with new digital possibilities. Due to the vast number of taxis we provide, there is currently no other company comparable to us that offers anywhere near our reliable availability.
Our aim is to make our passengers more happy than they were before they took a ride with us.
We wish you an inspiring read. Hermann Waldner and Michael Weiss Chief Executive Officers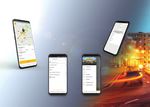 4 Company portrait Philosophy Our slogan «We digitalize the taxi industry» reflects an individual mobility service, the best customer comfort and highest vehicle density. The basis for our successful cooperation is trust. The cooperation between taxi dispatch centres is the basis for a strong partnership. Regardless of which partner country a customer is located in, they can always rely on standardised passenger transport which meets the insurance and official ­ requirements of the relevant country.
With the digitalisation of the traditional taxi arrangement service, we offer the option of flexible ordering options and cashless payment methods.
Our customers reach the taxi.eu call centres 24/7. No other taxi app offers this kind of service. True to our guiding principles «We digitalize the taxi industry», we offer our customers an individual, safe and comfortable service every day. The Europe-wide taxi app Mobility is a decisive factor in a globalised world. People want to get from one place to another in a reliable way in the busy cities as well as in rural areas. taxi.eu offers its customers a customised taxi service. The taxi.eu app is based on the software of the fleet management system provider fms Systems GmbH and integrates the service offerings of the partner dispatch centres into the dispatch system.
As a founding member of the «IRU Global Taxi Service Quality Network» (GTN) and the «Deutsche Taxi-Netzwerk» (DTN), taxi.eu puts itself behind adhering to legal standards for customers within the taxi industry.
180million DISPATCHED TRIPS IN ONE YEAR 140 11 CITIES COUNTRIES Austria Belgium Czech Republic Denmark France Germany Greece Ireland Luxembourg Netherlands Switzerland 62.500 195.000 4.223 Taxis Taxi drivers Places in Europe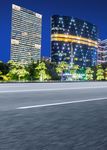 6 Company history The biggest taxi network in Europe taxi.eu was founded in 2012 as the largest association of European taxi companies on the basis of 50 years' expertise and experience in arranging taxis and in software development for fleet management. The background for the idea to develop a taxi ordering app for Europe was the aspiration of Taxi Pay GmbH and FMS GmbH to integrate the rapid development of technological trends into traditional taxi arrangement and to create a standardised ordering system.
Eurocab meeting in Berlin
Hermann Waldner suggests his vision of a collective taxi app for Europe
Cooperation with PayPal
Introduction of ­ mobile payment
Hermann Waldner, chief executive officer of Taxi Pay GmbH, and ­ Michael Weiss, owner of FMS GmbH, founded fms Systems GmbH in 2012 under the trade name taxi.eu
Joint advertising concept with Toyota
Cooperation with the «Deutscher Taxi und Mietwagenverband e.V.» (BZP) for a nationwide app arrangement in Germany
Interconnection with eCab in: - France - Great Britain - India - Ireland - Canada
Sheduling of a network ­ extension with the IRU ­ Global Taxi Network in the U.S.A. and Australia
Planning the cooperation with various system providers in Germany in cooperation with the BZP
Completely newly developed app with revised design
Apple Maps Driving Service Integration and Siri Integration
Amazon Alexa Skill
Product expansion with Shared Taxi
Establishment of the Global IRU Taxi Service Quality Network (GTN)
Founding members: taxi.eu, eCab and the ­ International Road ­ Transport Union (IRU)
Implementation of the German Taxi Network (DTN)
Announcement: Alliance between taxi.eu and eCab (eCab is an association of local taxi companies (eCab Alliance) in France and embedded in TAXIS G7, a leading European provider. This is the largest transport operator in France).
2014 2013 2012 2011 2017 2016 2015
Cooperation with Apple Pay and Amazon Pay
New development of the business customer portal for major customers
Integration into Google Maps
Cooperation projects with public transport in Vienna, Leipzig, Hamburg, Berlin and Wuppertal 2018 2019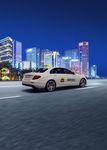 8 taxi.eu app With taxi.eu you can travel individually, safely and comfortably in 11 countries and more than 140 cities. The extremely high vehicle coverage with more than 65,500 connected vehicles results in short waiting times. Thanks to the taxi.eu payment function, it is possible to pay a taxi at any time, even if there is no cash available, e.g. after a party or an intensive shopping tour. And at peak times, the customer simply orders past the telephone queue. Order your taxi all over Europe FREE DOWNLOAD The taxi.eu app offers customised taxi services for every situation. Regardless of whether a multilingual driver is desired, or a limousine, or whether it is necessary to take the family pet or a child seat. With taxi.eu the customer is always in good hands.
Intuitive handling
Automatic positioning via GPS
Live tracking of the approaching vehicle
Integrated fare calculator
Push up notification on the display upon arrival of the taxi
taxi.eu payment function (PayPal, Apple Pay, credit and customer cards)
Comfortable order and billing summary
Immediate or advance order
Countless individual ordering options
24 hour service hotline
Journey and driver rating ORDER AROUND THE CLOCK Functions Individual taxi booking Telephone Service Our customers reach the taxi.eu call centres 24 hours a day, 7 days a week. If you ever need a taxi in a city that is not yet connected to our automatic app ordering system, the phone number of the local taxi centre will appear on the display. The central office will advise you on all questions concerning taxi ordering.
Taxi Sharing This allows several passengers with start and destination addresses on a similar route to share a taxi. The app then calculates the proportionate fares for the customers. This makes the journey cheaper for each user. Mobile Payment The new in-app payment function enables fast and convenient cashless payment with credit or customer cards. Payment systems such as PayPal, Amazon Pay and Apple Pay can also be used.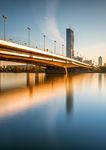 The taxi app for Europe Germany Aachen Ahrensburg Aschaffenburg Augsburg Baden-Baden Berlin Bielefeld Bitterfield Bochum Boeblingen Bonn Brunswick Bremen Bremerhaven Buxtehude Celle Chemnitz Darmstadt Dortmund Dresden Duisburg Düsseldorf Erfurt Essen Falkensee Fellbach Filderstadt Frankfurt on the Main Freiburg Friedrichshafen Gaggenau Gelsenkirchen Gernsbach Göppingen Göttingen Hagen Halle (Saale) Hanau Hamburg Hanover Heidelberg Ingolstadt Kaarst Karlsruhe Kiel Kleinmachnow Krefeld Cologne Königs Wusterhausen Kuppenheim Laatzen Langenhagen LeinfeldenEchterdingen Leipzig Lingen (Ems) Ludwigsburg Lörrach Lübeck Lüneburg Mannheim Muggensturm Munich Münster Neumünster Neuss Neu-Ulm Norderstedt Nümbrecht Nuremberg Offenbach Pforzheim Pinneberg Pirna Potsdam Rastatt Rostock Rüsselsheim Saarbrücken Schenefeld Schoenefeld SchwanewedeBeckdorf Stuttgart Trier Ulm Waiblingen Wedel Wiesbaden Witten Wolfsburg Wuppertal Würzburg Zwickau Austria Bad Voeslau Eisenstadt Graz Linz Pasching Salzburg Schwechat Villach Vöcklabruck Wels Vienna Belgium Antwerp Boom Brussels Deurne Ghent Kortrijk Kuurne Zavente Czech Republic Prague Denmark Bronderslev Copenhagen Kastrup (CPH Airport) Skagen Frederikshavn France Bron Lyon Paris Vénissieux Villeurbanne Greece Athens Ireland Dublin Luxembourg Luxembourg Netherlands Amsterdam Switzerland Basel Brugg Chur Geneva Kloten Lausanne Renens St.
Gallen Winterthur Zurich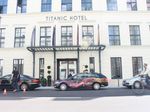 12 taxi.eu is a international brand with european flair It was certainly a pleasure for us, presenting our taxi.eu-app as «modern and cosmopolitan» to the European audience during the 2015 edition of the Eurovision Song Contest. It was a proud moment reflecting our hard work and organising a shuttle service for the biggest and most popular music event in Europe. We've delivered a perfect organisation and showcased our possibilities as a network of taxi dispatch centres in front of 500 million spectators.
Berlin Hamburg Athens Antwerp Munich Vienna Sponsoring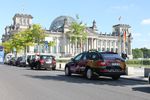 14 Sponsoring Athens Berlin MAD Video Music Awards 2015 in Athens Promotion Eurovision Song Contest 2015 in Vienna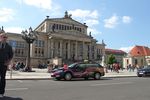 16 Media response Elle Online // The best apps for Fashion Week WirtschaftsWoche // The tenacious battle fought by taxi apps New York Times // We welcome fair competition and a level playing field for all market participants Süddeutsche.de // Taxi operators found international app network Reuters // The ruling drew praise from other industry groups including taxi.eu Die Welt // This is how taxi centrals equip against the Uber-power N24 // The most important thing is that the passenger is safe – Interview with Hermann Waldner Forbes Magazine // Uber wants to conquer the world, but these companies are fighting back Innovation is very important and modernisation cannot be stopped.
That's why I am happy to know that the taxi industry is getting on board, for example with the international app taxi.eu State Secretary of the Belgian Liberal Party Vlaamse Liberalen en Democraten VDL A life-saver. The order process is much faster than via hotline, 100% reliable and the name of the driver is also communicated; this way nobody can steal your taxi. Elle Online. The best apps for Fashion Week Publications The most prestigious award for medium-sized companies This is the most coveted business award in Germany. The prize, first awarded in 1994, honours outstanding companies and personalities of German medium-sized enterprises in the following categories among others: Responsibility for the region, innovativeness, creation of high-quality employment opportunities.
The nominees can look forward to being counted among the most future-oriented medium-sized companies in Germany.
Vergleich.org // Conclusion: With the largest vehicle density and quickest reaction times, taxi. eu calls the taxi most reliably. Connect // The user interface is good, the app is structured clearly and intuitive. express.de // The taxi.eu app has the greatest vehicle density and quickest reaction time. Computer Bild // The user-friendly app boasts diverse ordering options. The order and pickup worked in all cases. FINALIST // 2012 AWARD WINNER // 2013 NOMINATION // 2015 The app in tests
18 Business objectives taxi.eu operates continuously in conjunction with its partners for the creation of a global network to protect the taxi industry.
As a founding member of the «IRU Global Taxi Service Quality Network» (GTN) and the «Deutsche Taxi-Netzwerk» (DTN), taxi.eu supports the further development of European quality standards in passenger transportation. The standards of the «IRU Global Taxi Service Quality Network» (GTN) and the «Deutsche Taxi-Netzwerk» (DTN), manifest the service demands of the taxi trade.
Through the integration of these strong partners, the quality standard, the safety of customers and the protection of the industry is consolidated. taxi.eu supports the use and dissemination of energy efficient and environmentally friendly taxis. Our customers are already benefiting from our numerous offers of different ecological driving types. Global networking Uniform standard of quality Eco-drive taxis Building on the fundamentals of the traditional taxi trade, we promote the area-wide dissemination of highly innovative service concepts with our ordering app.
In contrast to the conventional taxi-booking apps we offer everyone a suitable ordering portal.
Regardless of whether our customers prefer to order via telephone, online or via our taxi.eu app. Due to the unique visionary management which is characterised by long-term experience, responsibility and expertise and the implementation of a future-oriented technology, taxi.eu is consolidating its effective, sustainable quality advantage. This way taxi.eu provides the taxi industry with a strong market position and a high degree of competitiveness.
Competitiveness of the taxi trade We take the traditional taxi business and combine its quality structures with new digital possibilities. Hermann Waldner, founder of taxi.eu Partner of taxi.eu
fms Systems GmbH Hietzinger Hauptstraße 33 A-1130 Vienna fms Systems GmbH Branch Office Berlin Persiusstraße 7 D-10245 Berlin CEO, Managing Director Michael Weiss Hermann Waldner +49 30 20 20 21 101 info@taxi.eu www.taxi.eu March 2019 Press Hermann Waldner presse@taxi.eu