West Point Elementary School - 2020-2021 Student and Parent Handbook - Troup County School System
Page content transcription
If your browser does not render page correctly, please read the page content below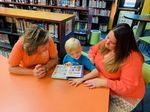 Dear West Point Families,

Welcome to West Point Elementary, Home of the Bulldogs! We are very excited about the upcoming school year and have many reasons to
celebrate! West Point Elementary School is focused on learning and committed to academic excellence. Our school is staffed by highly trained and
certified professionals and our students are the best around! WPES has continued the tradition of having an active Parent Teacher Organization
(PTO) in addition to local community support.

                                                            Our Vision
  To create an environment that educates, motivates and inspires all students to become learners and
                                  productive members of society.

                                                           Our Mission
Working together: parents, teachers, students, and community.
Providing students with a safe, supportive, and challenging learning environment.
E nhancing character development within each child as we prepare them for the future.
We hope you find this parent/student handbook helpful. It is a way to keep you informed with many system and school policies at your fingertips.
Please take time to read through the handbook carefully and share the information with your child so that there is a clear understanding of the
expectations at West Point Elementary. Feel free to contact us if you should have questions. We look forward to a wonderful school year and
having YOU as a part of our West Point family!

Jan Franks, Principal
Shannah Mabry, Instructional Specialist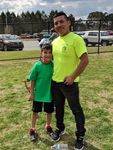 2020- 2021 PTO Officers
      President                  Jeb Dunn

      Vice-President             Jennifer Ferrell

      Treasurer                  Lucy Royster

      Secretary                  Tricia Davis

Nicki Freeman, Amy Hull, and Thomas Royster

                                                        2020-2021 Local School Council Representatives
                                                    Jan Franks             Principal

                                                    Yashica Brooks         Teacher Representative

                                                    To be determined       Teacher Representative

                                                    To be determined       Parent Representative

                                                    To be determined       Parent Representative

                                                    Roman Ramseur          Business Representative
                                                                           West Point Police Dept.

                                                    Lisa Bryant            Business Representative
                                                                           J. Smith Lanier
West Point Elementary Faculty and Staff 2020-2021

Administrators             First Grade              Instructional Support       Custodial Services
Jan Franks, Principal      Faith Colquett           EIP Teachers                Don Gilbert
Shannah Mabry, IS          Amber Mossman            Tricia Davis                Lee Dawson
Counselor                  Wendy Rose               Tim Beasley                 Pat Gibson
Alesia Lyles                                        Kim Pattillo                Doug Ferrell
                           Second Grade
Family Liaison             Kim Hartley              Resource                    Lunchroom Staff
Vickie Montgomery          Meghan Norton            Nicki Freeman               Rhonda Patisaul, Mgr.
Secretaries                Sharon Timms             Debbie Robinson             Angela Moody
Dale Frazer                                         Joyce Brown, Asst.          Rachel Power
Sybrenna Thornton          Third Grade              Suellen Thomas, Asst        Winnie Reed
                           Lauren Bush                                          Timothy Wallace
Pre-Kindergarten           Sonya Finlay             Speech Pathologist
Yuliana Ramirez            Aleisha Smith            Lynn Meadows                School Nurse
Danielle Stanley, Asst.                                                         Kay Dunaway
Grayson Morrison           Fourth Grade             Media Specialist
Linda Rodriguez, Asst.     Chloe Bridges            Molly Allen                 Title I Assistant
                           Yashica Brooks           Kristen Easteridge, Asst.   Brandy Murphy
Kindergarten               Meg Scott                                            Allison Jones
Yvetta Abercrombie                                  Physical Education          Niamaleka McCants
Brandy Spradlin, Asst.     Fifth Grade              Jason Phillips              Ashley Hicks
Katrina Goss               Christy Corley
Muriel Cochran, Asst       Heather Hammock          Fine Arts                   ACE Director
Jessica Webb               Discovery                Kaitlyn Hollis, Art         JD Darden
Cara Spradlin, Asst.       Janette Bryan            Patty Dees, Music
Attendance                                                                     Early Dismissal
Regular school attendance is necessary if your child is to perform and learn      A request to have a child excused from classes early should be sent with
at his/her best in school. Georgia law requires that students attend school       the child on the morning of the day of dismissal with the time and reason
every day except when there is a valid reason for their absence. When a           included. When possible, medical and dental appointments should be made
student is absent, the parent must send a written excuse to the student's         outside of school hours. A child will be released to someone other than
teacher explaining the nature of the absence. All absences will be treated        his/her parents only if the school has been notified in writing.
as unexcused unless a written excuse is received. A written excuse is             Identification will be requested if office personnel do not know the parent.
required to keep on file even if the parent calls the school on the date of the   This is for the safety of your child. Because of emergencies requiring
absence. The following are valid reasons for school absences:                     another person to pick up your child, it is very important that we have
     1. Illness of child                                                          current phone numbers to reach parents at all times. Let us know as soon
     2. Death in the family                                                       as possible each time your number changes.
     3. Court appointment
     4. Required religious observance                                                                           Bus Transportation
     5. Quarantine                                                                The Troup County School System operates buses for transporting students
     6. Exclusion because of exposure to a contagious disease                     to and from West Point Elementary. Appropriate conduct on the bus is
Any other absences are considered unexcused. Our school is required to            essential for the safety of the driver and passengers. To prevent riding the
report excessive unexcused absences to the proper agencies and officials.         school bus from becoming a hazardous situation, behavior that distracts the
                                                                                  driver will result in immediate disciplinary action. We need the
                              Master Schedule                                     cooperation of both parents and students. Please read the rules carefully
7:05  Students may begin to arrive        2:10 Afternoon announcements            and discuss them with your child.
7:35  Breakfast Ends                      2:13 Car Rider dismissal
7:45  Tardy Bell Rings/Breakfast Ends 2:15 Bus rider dismissal                                                   Bus Expectations
7:50  Instruction begins                                                          1.   No excessive loud noise, loud talking, loud laughing or playing.
                                   Tardies                                        2.   No eating or drinking on the bus.
Students who arrive to school after 7:45 a.m. will be considered tardy.           3.   Do not move about while the bus is in motion. Remain in your seat.
Students should report to the office to obtain a tardy slip before going to       4.   Keep head, hands, and feet inside the bus.
his/her classroom. Students will not be allowed to enter class without a          5.   Do not be destructive.
tardy slip. Please help your child arrive on time.                                6.   Sit facing the front of the bus; keep feet out of the aisle.
                                                                                  7.   Objects not required at school are not allowed on the bus.
                       Early Dismissal Due to Illness                             8.   Cooperate with the bus driver.
From time to time students become ill while at school. Teachers will
monitor the student's condition and will send the student to the office when      The bus driver is in charge of and responsible for student behavior and is
they can no longer remain in the classroom. The secretaries or school nurse       authorized to take the following actions:
will contact the parents if a student needs to be picked up from school.          1. Talk with the student.
When the parents/guardians pick students up, they need to report to the           2. Assign special seats when necessary.
office and sign the student out. No student will be allowed to leave campus       3. Report conduct problems to parents and principal (or principal's
without authorization from office personnel.                                          designee) with a written form requiring a parent's signature.
*If a student leaves school before 11:00 am, he/she is counted absent.            4. Notify the principal (or principal's designee) and/or parent by verbal
                                                                                      communication and/or a copy of the bus conduct form.
*Riding the bus is a privilege provided by the Troup County School                                     Changes in Transportation
System. Students who continuously misbehave and fail to follow the               If there is a change in the way your child will leave for any period of time
rules and the driver's instruction may lose the privilege to ride the bus        (one day, one week, etc.), we must have a note from home. If your child
for a period of time or indefinitely. This will be at the discretion of          goes home on any day different from their normal way, you must write a
school administrators. Please encourage your child to conduct him or             note. Please have on the note your child's first and last name, their
herself in an appropriate way while on the bus.                                  teacher's name, the first and last name of any child they are going home
                                                                                 with, specify car or bus rider, the bus number, the address of the student
                       Safety at Your Child's Bus Stop                           they are going home with, and the date. Sign the note and include a phone
1. Please have your child at his/her bus stop 5 minutes prior to the arrival     number so we may call with any questions. Unless we have a note from
    of the bus. The child should be ready to load the bus on time.               the parent, a child will not be allowed to leave school except as
2. Elementary age children should have the supervision of an adult at            previously established. This procedure will help ensure that your child is
    their bus stop.                                                              transported from school safely. For the safety of your child, we discourage
3. Children should wear some type of reflective clothing for early               transportation changes via phone. School is a very busy place; therefore,
    morning pick up.                                                             we encourage parents not to call the school office after 1:00 p.m. to make
4. Children should dress for the weather.                                        any transportation changes.
5. Wait for the bus a safe distance from the road.
6. Always use the handrails when loading/unloading the bus. Be extra                                      Food Service Program
    careful when it is raining.
7. Stay seated when the bus is moving. (Seat to seat, back to back with                      Breakfast will begin on Monday, August 17, 2020
    feet on the floor in front of you.)                                          Breakfast and lunch are served every school day to those students who
8. Hold on to your belongings in your lap. (Do not place anything on the         choose to participate. Students eating breakfast are to enter the cafeteria
    floor or in the aisle.)                                                      between 7:05 and 7:35. Students arriving after 7:40 a.m. will not be
9. Never hang anything out of the window.                                        permitted to eat unless they are on a late bus. Breakfast is a quiet time.
10. Be silent at all railroad crossings.                                         Due to the amount of time to eat and the number of students eating, there is
11. Cross the road at least 10 feet in front of the bus. Always cross in front   not enough time to socialize.
    of the bus where the driver can see you. Never cross behind the bus.
12. Never cross the street until the driver gives you the signal that it is                             Breakfast and Lunch Program
    O.K. to cross.                                                               West Point Elementary School Food Service, along with other district
                                                                                 schools, participates in the Federal Child Nutrition Fund program. Federal
                         Car Rider Instructions                                  law states that to receive Child Nutrition Funds, "a reimbursable meal must
Students who are brought to school in a car will be dropped off in the front     be served." ALL students at West Point Elementary will receive a
of the school beginning at 7:15 a.m. For your child's safety do not leave        nutritionally balanced, free meal each school day for breakfast and lunch.
children before 7:05 a.m. Students should be ready to exit the car when          WPE Parents do not complete and submit a Free and Reduced
the parent reaches the designated area. Afternoon car rider dismissal will       Application.
be handled in a similar manner. Students will be dismissed for car riders at                  Elementary Lunch Room Meal Prices 2020-2021
2:13 p.m. Pick up is in front of the school. Parents are strongly encouraged                                       Students                     Adults
to use safety measures when in the car rider line. Car riders not picked up        Breakfast                  Free for all students             $2.00
by 2:30 p.m. will be sent to ACE for a $7.00 charge.                               Lunch                      Free for all students             $4.25
                                                                                                   Extra milk               $0.75 per half pint
Returned Checks                                                                 ACE Behavior
A $25.00 fee is charged for a check returned by the bank due to non-           The ACE Program is a privilege. We strive to promote an atmosphere
sufficient funds (NSF) or a closed account. If three (3) returned checks are   conducive to safety and appropriate behavior. Parents will be notified if
received from the same person over the course of the school year, you must     their child violates the rules. Students who do not obey the rules will be
pay with cash for the remainder of the school year.                            dismissed from the program.
                                                                                                                Accidents
             Charge Procedure for Other Elementary Schools                     In the case of a minor injury at school, the student will be administered first
1. Payment is required when meals are served.                                  aid. In the event of a serious accident, the parents will be notified
2. Students are allowed to charge the cost of five (5) days meals.             immediately. If the parents are not available, we will call the emergency
3. If the charge amount is not paid in full, students will be offered an       number listed on the child's registration form or Emergency Medical
     alternate lunch consisting of a sandwich and milk. Alternate meals are    Services.
     not offered at breakfast.                                                                                 Assessments
4. A written reminder will be given to the student to take home to inform      All Write Week – Students will participate in three All Write Weeks
     parents about charges on a weekly basis.                                  during the course of the school year with the emphasis being to improve
It is our hope that parents will not place their child in unpleasant           writing skills. Students will be given a topic to write about and assessed
circumstances because of meal charges.                                         using a rubric in the following areas: planning/organization, purpose,
                                                                               audience and focus, elaboration and fluency, grammar and conventions.
                   General Policies and Programs
                                     ACE                                       GMAS– Georgia Milestones Assessment System, will be implemented in
The After Class Enrichment Program (ACE) is a project of the Troup             grades 3 thru high school. The (EOG) in language arts, mathematics,
County School System. Students must be properly registered and all fees        science, and social studies will be administrated in grades 3 thru 8. GMAS
must be pre-paid in order for the student to participate. Parents              is more rigorous with higher expectations for students to move to the next
neglecting to prepay for the program will result in their child being          grade, course, or college and career. Reading, language arts, and writing
dismissed from ACE until all fees are paid. The purpose of the program         are consolidated into a single measure aligned to the standards. GMAS
is to provide enrichment activities for children in a safe, supervised, and    includes constructed-response items and performance tasks, in addition to,
relaxed environment. ACE is available to each Troup County elementary          selected-response items. The GMAS is taking the place of the CRCT.
student in Pre-K through fifth grade. Hours for the program begin 15
minutes after dismissal each school day and end promptly at 6:00 p.m.          GKIDS– GKIDS is given to Kindergarten students. Its purpose is to
Each child is provided a snack, supervised physical activities, supervised     measure student growth in the area of literacy, math and social/emotional
study and homework time, as well other supervised activities.                  development during the academic year to determine readiness for first
                                                                               grade. It also provides diagnostic information for teachers to guide
The cost for students participating in ACE is $7.00 per day. Two or more       instructional practices in the classroom.
children from the same family qualify for a discount. One child pays full
price, while others from the family pay $5.00 each per day. It is requested    Literacy Test – Teachers will individually assess students in Kindergarten
that payment be made the first of the month or each Monday or Friday for       – 2nd grade in phonics, basic sight words, fluency, and reading
the next week. Make checks payable to West Point Elementary ACE.               comprehension.
Fines will be imposed for late pick-up, which is $7.00 per 10-minute
interval after 6:00 p.m. Excessive late pick-ups will result in dismissal      Troup County School System Benchmark Tests - Throughout the school
from the program.                                                              year students in 1st-5th grade will be given benchmark tests to determine
                                                                               how well they are acquiring the Georgia Performance Standards. Results
                                                                               will be used to better meet the needs of your child.
Cell Phones                                    Needs Improvement (N) – Student sometimes does what is asked of
Use of cell phones is not permitted during the school day. If a cell phone is   him/her but is redirected often; may or may not have been referred to an
visible during the school day, the phone will be taken from the student and     administrator.
returned to parents only.                                                       Unsatisfactory (U) – Student rarely does what is asked of him/her and
                                                                                requires frequent redirection; has difficulty following classroom rules and
          Clubs, Organizations, Activities, and Honor Programs                  has been referred to an administrator.
West Point Elementary School is proud to offer many clubs, organizations,       Grading System
activities, and honor programs for students. If you wish for your child         Grades 1-2
NOT to participate in a club, please submit your request in writing to Mrs.     3= Consistently Achieves         2=Progressing            1=Limited progress
Franks at any time. Parents have a right to "opt out" of their children's       Grades 3-5
participation in clubs, activities, and organizations.                          A=90-100        B=80-89          C=70-79                  F=69 & below

Bulldogettes: (Sponsors- Kim Pattillo, Heather Hammock, & Meghan                                                  Dress Code
Norton) Students in 4th and 5th grade will meet once each week to learn         West Point Elementary's dress standards promote the safety, modesty and
how to perform routines with flags. Students are selected by application        comfort of students and are designed with their well-being in mind.
and tryouts.                                                                    Research also indicates that there is a distinct relationship between
Character Chorus: (Sponsor- Music Teacher)                                      students' attire and their classroom behavior, attitude and achievement.
Students in 4th and 5th grade may join the Chorus during the 2nd semester.      Any attire deemed inappropriate will be called to the attention of both
Students are selected by the following measures: an audition to determine       parent and student. Consequences for improper dress will result in parents
vocal, pitch/ tone and overall school behavior.                                 being notified by phone or written message. The administration will have
Character Council: (Sponsor- Alesia Lyles)                                      the final decision on appropriate length of dresses, skirts, shorts or pants.
Fourth and fifth grade students are selected by completing an application and   Parents may be asked to bring a change of clothing if needed. We look
passing an initial screening by faculty. Members of this group are expected     forward to working with you and your child. If you have any questions or
to maintain exemplary performance (academic, attendance and punctuality).       comments, please feel free to contact the office.
A strong emphasis is placed on leadership and service, and they meet on an      1. Shirts should be long enough so when arms are raised no midriff
as needed basis.                                                                     shows.
Strings Attached: (Sponsors: LSO & Molly Allen) Students in 4th and 5th         2. Shorts and skirts must be closer to the knee than above in length.
grade will meet periodically to learn how to play the cello. Students are       3. All pants must be secured at the waist with a belt as needed so as not to
selected by application.                                                             show underwear (bustin' slack).
Science Club: (Sponsor: Janette Bryan)                                          4. Shoes must be tied and buckled at all times.
Students in 3rd, 4th and 5th grade use hands on materials to learn about        5. Appropriate shoes must be worn for PE or recess to participate.
Science. Participants are selected through application and meet Aug.-Dec.       6. Parents will be notified if a student wears inappropriate attire.
Track Team- (Sponsor: Coach Phillips)                                                         Dress Code: Examples of What Is Not Allowed
Students in 3rd, 4th and 5th grade learn how to increase running stamina and    1. Low cut or off the shoulder blouse
compete.                                                                        2. Inappropriately fitted jogging or sweat suits
                                                                                3. Tight fitting pants, skirts, blouses, or shorts
                      Conduct and Grading System                                4. Sweatbands, hats or headgear
Conduct                                                                         5. T-shirts with inappropriate pictures or writing
Satisfactory (S) – Student does what is asked of him/her; follows               6. Mini-skirts or mini-length dresses
classroom and school rules and procedures.                                                             Fire/Tornado/Code Red Drills
                                                                                Fire/tornado/code red drills are necessary for the safety of the students,
                                                                                staff and faculty. Everyone should know the specific directions for
reaching a point of safety from any area of the school building. Code           Academic Principal's List - For students in grades 3-5 who have a yearly
Yellow and Code Red drills are practiced in the event that a "Lock Down"        average of all A's in each subject area each quarter.
is needed.                                                                      Academic Honor Roll - For students in grades 3-5 who have a final grade
        Common Core Georgia Performance Standards (CCGPS)                       of all A's and/or B's in each subject area each quarter.
Performance standards go into much greater depth than the content               Perfect Attendance - For all students who are present every day with no
standards used in the previous curriculum. The performance standard             more than 3 tardies and/or early dismissals for the year.
incorporates the content standard, which simply told the teacher what a         Citizenship - 1 boy/1 girl from each homeroom in grades 1-5 who have an
student was expected to know (i.e., what concepts he or she is expected to      S in conduct for each quarter and no disciplinary referrals to the office for
master), but expands upon it by providing three additional items: suggested     the year. These students should have a positive attitude and model good
tasks, sample student work, and teacher commentary on that work.                behavior at all times by being respectful, helpful, and courteous.
Performance standards provide clear expectations for assessment, instruction,   Academic Subject Awards - For students in each homeroom in grades 3-5
and student work. They define the level of work that demonstrates               who have the highest numerical average in Reading, Language Arts, Math,
achievement of the standards, enabling a teacher to know "how good is good      Science, and Social Studies. In case of a tie, the award will be given to
enough." The performance standards isolate and identify the skills needed to    both students.
use the knowledge and skills to solve problems, reason, communicate, and        Lexile Reading Awards- For students in K-5th grade with the highest
make connections with other information. Performance standards also tell the    Lexile reading level.
teacher how to assess the extent to which the student knows the material or     Art - For the outstanding art student in 1st-5th grade.
can manipulate and apply the information.                                       Music - For the outstanding music student in 1st-5th grade.
                                                                                Physical Education - 1 boy/1 girl in grades 1st-5th grade will be recognized
                                Health Checks                                   for being the outstanding physical education student.
Health checks occur periodically at the school for vision, hearing, and
scalp/skin problems. Parents will be contacted when problems are                                         Immunization Certificate
discovered.                                                                     The Georgia General Assembly requires that all school children have an
                 Honors Program and Student Recognition                         up-to-date record of immunization on file at the school. New students to
Some awards and recognitions do not apply to Kindergarten - Second              Troup County Schools will have a new immunization form #3231.
Grade students due to the age and development of these children. Teachers       Students not having this form on file after having ample time to complete
are encouraged to make adjustments and substitutions to develop an award        it, will be suspended until the form is received in the office.
and recognition program that is best suited for these students.
Academic Principal's List- Students that earn all A's each quarter in all                                Lost or Exchanged Articles
subject areas will be named to the Academic Principal's List.                   Students should not bring valuable articles to school. The school cannot be
Academic Honor Roll- Students that earn all A's and/or B's each quarter         responsible for lost items. Students should not exchange articles with other
in all subject areas will be named to the Academic Honor Roll.                  students. Please put your child's name in jackets, caps, book bags, etc.
Student of the Month- One student in each K-5th grade classroom is              Students will not be issued new textbooks or library books until retribution
chosen as Student of the Month. Everyone is eligible at the beginning of        is made for the lost item.
each month. Students are selected based on meeting the following criteria.                                        Medication
They have no discipline referrals for the month, have regular attendance,       Ideally, parents should administer medication at home. However, if
turn in homework, have a positive attitude, model good behavior at all          children are unable to attend school without medication(s) for treatment of
times by being respectful, helpful and courteous, and maintain an S in          injuries, illness or chronic conditions, the following procedures must be
conduct.                                                                        followed.
                               Year End Honors                                   The parent should bring all prescription and non-prescription
Everyone is recognized at Honors Day. The following student achievement             medication to the school. All prescription medicine must be contained
awards will be presented at the end-of-the-year Honors Day Programs:
in the original prescription bottle, properly labeled by the pharmacist
    with the following information:                                                                               Signed Papers
         *Name of the patient              *Name of the physician                Teachers will grade assignments on a regular basis. Graded papers will be
         *Name of the pharmacy             *Doctor's order of administration     sent home weekly along with a newsletter and other notices on every
 The parent must fill out a permission form before medication can be            Tuesday of each week. All other reports such as midterm reports and
    administered.                                                                report cards will be sent home on Tuesday as well. Parents should review
 Forms are available in the office as needed.                                   the folders with their child, sign, and return them to their child's teacher the
The administration of medication will be supervised by the principal             following day. By reviewing the child's work, a minor problem may be
designee at the school. We are prohibited from administering any                 identified and solved before it becomes a major problem.
medication to students unless the above procedure has been followed.                                                  Snacks
                                                                                 Troup County Schools welcomes parental involvement in organizing class
                           Parent Resource Room                                  parties and special events. These festive occasions often include snacks for
The Parent Resource Center houses a variety of instructional materials           students to enjoy. Due to food safety concerns and special dietary needs of
available for on-site use or check out. These materials are intended to assist   some students, all snacks distributed for classroom parties or special events
parents in helping students improve in their academic performance.               must be pre-packaged and display ingredients. This applies to beverages as
Additional materials on child development and child rearing practices are        well. Thank you for helping us keep our children safe.
also available. Please contact Vickie Montgomery, Family Liaison, for
further assistance.                                                                                  Tier 3 / Student Support Team (SST)
                        Parent/Teacher Conferences                               SST is composed of administrators, counselors, teachers and the parent.
One of the keys to an effective learning environment is open                     The SST examines the problems children are experiencing in their
communication between school and home. Parents are urged to contact the          classrooms. The SST offers educational strategies including behavior
school whenever the need arises. Teachers may be contacted by note or            management techniques, curriculum modifications, peer tutoring, special
telephone. If you call during the instructional time of the day, the office      material, counseling, etc. These strategies are unique for each student and
will be glad to give the teacher a message to return your call in order to set   are implemented for an initial period of at least twenty days. After twenty
up an appointment. If you wish to schedule a conference with your child's        days, the child may be dismissed from the SST process, monitored for
teacher, please call ahead and make an appointment. Parent/teacher               further improvement, or referred for additional evaluation. Parents are
conferences will also be scheduled during the school year by the teacher to      notified in writing at the beginning of each SST referral and are encouraged
report on your child's progress. Please make every effort to attend these        to attend each meeting.
conferences.                                                                                                          Visitors
                                    PTO                                          We encourage you to visit our school and become involved. Our doors are
The West Point Elementary School PTO is an organization of parents and           always open. If you would like to visit your child's classroom, contact an
teachers formed for the purpose of enhancing the education of our children.      administrator. The safety and well-being of your child is a top priority;
It is a perfect way to provide educational support for our children.             therefore, all visitors are to report to the office and sign-in. A visitor's pass
Meetings are open to all parents and opportunities are provided all year to      will be issued. As a safety precaution, any person not wearing a visitor's
become an active member. Please review the calendar for specific                 pass will be asked to go to the office and obtain one.
information regarding scheduled activities.
West Point Elementary School Wide Discipline Plan
The goal of West Point Elementary School is to provide a safe and productive learning environment for all individuals. School discipline is a joint effort by the
staff, students, parents and community. The cooperation of this partnership at West Point can encourage and teach children respect for themselves and for others.
By working together we can provide a safe and pleasant environment where our students can learn. Our discipline plan is designed to help children develop into
self-disciplined and self-reliant students capable of making appropriate choices for situations as they occur.
     Character Qualities will be taught in order for children to become productive learners and responsible members of the school community.
          1. Citizenship- Obeying the rules & working to make your community a better place.
          2. Self-Control- Thinking about your words/actions and making choices that are right for you and others.
          3. Respect- Means treating others the way you would want to be treated.
          4. Compassion- Being kind and thoughtful toward others.
          5. Perseverance- Working hard and not giving up.
          6. Responsibility- Being dependable and making good choices.
          7. Fairness- Taking turns, sharing, and listening to what others have to say.
          8. Honesty- Being truthful and sincere.
          9. School Pride- Being proud of your school and representing it well.

                                                                      School Wide Standards
1. Follow rules, standards/codes, and directions given by any staff person.                 4. Be prepared and ready to learn.
2. Keep hands, feet, and objects to self.                                                   5. Dress appropriately
3. Use appropriate words and body language.
     Bullying and sexual harassment will not be tolerated. Students participating in these behaviors will be punished accordingly. Your actions are your choice.
        Do the right thing for the right reasons all of the time. Never break a school rule because you have seen another student do it. If you break a school rule,
        you must accept the consequences of your actions.
     As part of an overall plan to protect the health, welfare, safety and lives of students, faculty, staff and visitors to our schools, and to reinforce provisions of
        the Code of Student Conduct, metal detectors may be used to screen for fire arms and other weapons in order to locate and deter their use. Random searches
        may be conducted with minimal disruptions to the educational program.

                                                                WPES "ESSENTIAL 10"
The WPES "Essential 10" are simply reminders to students of how they should conduct themselves in all places.
1. When responding to any adult, answer by saying, "Yes ma'am" or "No sir."
2. Have confidence! Make eye contact when someone is speaking.
3. Always say thank you when you are given something.
4. Hold the door for others.
5. Never cut in line.
6. Always be honest.
7. Be respectful of others.
8. During discussions, respect other students' comments, opinions, and ideas.
9. Show good sportsmanship.
10. Be friendly. If someone speaks to you, speak back.
Be Responsible                            Be Respectful                       Be Ready to Learn
Restroom                Flush the toilet                        Use quiet voices                      Get back to class quickly
                        Wash your hands                         Wait your turn                        Follow directions
                        Put trash in garbage cans               Give people privacy
Cafeteria               Walk and wait in line quietly           Only eat the food on your plate       Follow directions
                        All food & drink stay in eating         Use appropriate voice level and
                         areas                                    language
                        Stay in your seat                       Clean up your area: table and
                                                                  floor
                                                                 Listen to adults
Hallway/Transition      Walk quietly on the blue line           Follow adult directions               Walk back to class quickly
                        Face forward                            Stay in your own personal space       Follow directions
                        Keep hands, feet, and objects to        Be mindful of work on the walls
                         self
Classroom               Bring all supplies                      Use kind words and actions            Stay on task
                        Turn work in on time                    Follow directions                     Participate actively
                        Take care of classroom materials        Use appropriate voice level           Complete all work
Computer Lab            Eat and drink outside of lab            Come in quietly                       Log off after each use
                        Only visit approved internet sites      Only work on assigned computer        Leave work area neat and
                        Treat equipment with respect            Raise your hand to ask for help        organized
                                                                                                        Follow directions
Media Center            Use the computers for approved          Use quiet voices                      Listen for instructions
                         sites                                   Take care of the books                Walk to class quickly
                        Use a place marker
                        Check out books within your
                         Reading Level

Playground              Take care of equipment                  Use kind words                        Line up quickly and quietly
                        Stay within boundaries                  Keep hands, feet, and objects to
                        Follow adult directions                  self
                                                                 Follow the rules of the game
Bus                     Stay in seat                            Use kind words                        Follow directions
                        Be safe                                 Keep hands, feet, and objects to      Keep belongings together
                        Walk in line to the bus quietly          self
                                                                 Use appropriate voice level
100 North Davis Road, Building C LaGrange, GA 30241 www.troup.org
                                                                               (706) 812-7900

                                                            Parent & family en gagement P O L I C Y
           2019-2020                                                                                                                                             Revised April 9, 2019
                                                          What is Family Engagement?
  Family Engagement means the participation of parents in regular, two-
  way, and meaningful communication involving student academic learning
  and other school activities including ensuring:

  (A) That parents play an integral role in assisting their child's learning.
  (B) That parents are encouraged to be actively involved in their child's
      education.
  (C) That parents are full partners in their child's education and are
      included, as appropriate, in decision-making and on advisory
      committees to assist in the education of their child.
  (D) The carrying out of other activities, such as those described in section
      1116 of the Every Student Succeeds Act (ESSA).

                                                               About the Parent & Family Engagement Policy
In support of strengthening student academic achievement, the Troup County School System (TCSS) has developed this parent and family engagement policy that establishes the district's expectations
for meaningful family engagement and guides the strategies and resources that strengthen school and parent partnerships in the district's Title I schools. This plan will describe TCSS's commitment to
engage families in the education of their children and to build the capacity in the Title I schools to implement family engagement strategies and activities designed to achieve the district and student
academic achievement goals.

When schools, families, and communities work together to support learning, children tend to do better in school, stay in school longer and enjoy school more. Title I, Part A provides for substantive
family engagement at every level of the program, such as in the development and implementation of the district and school plan, and in carrying out the district and school improvement provisions.
Section 1116 of ESSA contains the primary Title I, Part A requirements for schools and school systems to involve parents and family members in their children's education. The TCSS will work with
its Title I schools to ensure that the required school-level parent and family engagement policies meet the requirements of federal law and each include, as a component, a school-parent compact.
                                                                                            Jointly Developed
During the district meetings in the spring of 2019, the Parent Advisory Council and all parents were invited to participate and provide suggestions and ideas to improve this district policy for the 2019-
2020 school year. The district usedflyers, district/school websites, and other social media informing parents about the meetings. During the meetings, parents also reviewed and discussed the
Consolidated LEA Improvement Plan (CLIP).
Upon final revision, the district parent and family engagement policy was incorporated into the CLIP which was submitted to the state. Parents are welcome to submit comments and feedback regarding
the policy at any time on the school's website or by submitting written comments to their child's school by using input forms on the website and in the Parent Resource Center.
The district parent and family engagement policy is posted on district and school websites, included in Parent/Student handbooks each year, and made available in the schools' Parent Resource C enters
in a format and language that parents can understand.
PAGE 2

                                                                                                                          Strengthening Our Schools
                                                                                 This year, the district Parent & Family Engagement Coordinator (PFEC) will provide assistance and support to all
                                                                                 Title I schools to ensure family engagement requirements are being satisfied and that family engagement strategies
                                                                                 and activities are being implemented. Title I schools will receive regular notifications and resources from the district
                                                                                 PFEC to help them improve and strengthen family engagement. In addition to frequent communications and school
                                                                                 visits, the PFEC will communicate monthly with Title I schools' principals/administrative teams to review family
                                                                                 engagement plans and activities.

                                                                                      Reservation of Funds
  The TCSS will reserve one percent from the total amount of Title I funds it receives in FY20 to carry out the parent and family engagement requirements listed in this policy and as described
  in federal law. Furthermore, the TCSS will distribute 90 percent of the amount reserved to Title I schools to support their local-level family engagement programs and activities. The district
  will provide clear guidance and communication to assist each Title I school in developing an adequate family engagement budget that addresses their needs assessment and parent
  recommendations.
  Each Title I school will gather input from families while hosting an annual School Improvement Forum. This will give families a time for suggestions on how the family engagement set-
  aside funds will be used in the upcoming year at the district and school-level. Stakeholder input forms from the forums will be reviewed by the district to determine areas of need for the
  upcoming school year and consider changes to the family engagement budget.

                                                                          Opportunities for Parent Consultation
Input and suggestions from parents and family members are essential components of the district and school improvement plans that are developed each year. All parents of students eligible to
receive Title I services are invited to attend the meeting opportunities described in this section to share their ideas and suggestions to help the district, schools, and students to reach our student
academic achievement goals.

Open House Meetings in the Schools ▪ Fall of 2019
Each Title I school will host a parent meeting at the beginning of the school year to share about Title I and to seek parent input on School Parent Compacts. These important compacts are
revised annually by students, parents, and teacherstogether. They are reviewed throughout the year, as well.

District Improvement Forum ▪ Spring of 2020
All parents are welcome to hear the latest updates from the Troup County School System as well as review and provide input into the district Parent and Family Engagement Policy and the
Consolidated LEA Improvement Plan (CLIP) for the 2020-2021 school year. Notices regarding this meeting will be made available to all parents in advance of the meeting. The district will
also communicate information regarding this meeting on the school and district websites. If you are unable to attend the meetings, call the Federal Programs office for more information. (706)
812-7900 extension 1149

School Improvement Forums ▪ Spring of 2020
Each Title I school will host a forum for parents to participate in discussions to review the schoolwide plan/school improvement plan, the school Parent and Family Engagement Policy, as well as
provide input on the family engagement budget and family engagement program. Each Title I school will send a flyer home to parents notifying them about the date and time of the forum.
Information regarding the School Improvement Forum will also be made available on each Title I school website and in weekly classroom newsletters. If you are unable to attend these meetings,
call the school for more information.
PAGE 3

                                                                                        Building Capacity
Of Parents

The TCSS will work with its Title I schools to provide assistance to parents in understanding state and district academic information connected to their children's learning and progress, as well
as information regarding the Title I program. Under the district's direction, each Title I school will host a minimum of three parent workshops that are academic in nature. The dates and locations
for these workshops will be posted on the school's website, shared through each Title I school's newsletters, and sent home as flyers in Tuesday folders.

The TCSS will provide helpful parent links on the district website and ensure that the Title I schools' websites contain resources and materials to help parents work with their children at home.

The TCSS will coordinate and integrate the district parent and family engagement programs with other programs such as: Exceptional Educational Program, Twin Cedars Youth Services (Ault
Academy), Connections, Pineland, Troup BELL, Success By Six, and others. We will promote school readiness by collaborating with the Head Start program and other state funded preschool
programs in the district as part of a community collaborative that will meet multiple times during the year. In the spring, the elementary schools will host Kindergarten Transition days so parents
may tour the schools and receive information to help them and their children prepare for kindergarten. The TCSS will also coordinate with community programs to ensure that parents are informed
about available resources.

To ensure that information related to parent programs, meetings and other activities is available to all parents in an understandable and uniform format, each Title I school will make available a calendar
of events with information for parents atthe beginning of the year. Parent notifications and resources will be sent home in parents' native language, where applicable, and interpreters will be available
at parent events and meetings when requested. Information posted on the district website will be translated to the extent practicable. The district will also utilize school telephone systems, school
websites, local news media, and other school message systems to post information for parents.

Of School Staff
The TCSS will educate teachers, pupil services personnel, principals, and other staff on how to reach out to, communicate with and work with parents as equal partners and on implementing programs
to build ties between parents and schools. The TCSS will also provide information for appropriate school staff and faculty that will focus on creating welcoming environments and improving two-way
communication with families. In addition, the Parental Engagement Coordinator will provide opportunities for visits to each Title I school to review and discuss parent and family engagement
requirements and initiatives. The district will educate school staff, with the assistance of parents, in the value of parent and family engagement. Parents will actively share ways that ties between
parents and the school can be strengthened and sustained.

The TCSS has established a districtwide Parent Advisory Council (PAC) comprised of parent representatives from eachTitle I school to provide advice on all matters related to parent and family
engagement in Title I, Part A programs. The district will also encourage collaboration and participation with community partners as part of the PAC.

The TCSS works hand in hand with community organizations, including faith-based organizations, to share parent and family engagement activities and to increase the knowledge base in our
community of the importance of family engagement for our students overall success.
PAGE 4
                                                                          Parent & Family Engagement Evaluation
          Upcoming Dates:
               FOR PARENTS                             Throughout the year, the TCSS will conduct multiple evaluations of the content
                                                       and effectiveness of this parent and family engagement policy and the family
     Monthly Parent Advisory Council
                                                       engagement activities to improve the academic quality of the Title I schools. The
       Meetings- open to everyone
      Dates posted on school websites                  TCSS will gather input in the form of evaluations at various events at the school
      Administrative Services Center                   level and district level. The TCSS will also meet personally with families in the
                                                       spring at the School Improvement Forums and District Improvement Forum to
    National Parent Engagement Month                   gather input.
  November, 2019** Check the website for
       special ways to get involved!                   Regular evaluations, as well as group forums, have the main purpose of obtaining
                                                       input from parents of children eligible to receive Title I services and designing
        District Improvement Forum                     strategies for more effective parent and family engagement.
                 March, 2020
       Administrative Services Center                  The TCSS will use the findings from the various evaluations and forums for
        School Improvement Forums                      continuous improvement, to remove possible barriers to parent participation, and
             March -May, 2020                          to revise its parent and family engagement policies.
             Local School Sites
   If your schedule does not allow you to
   attend the meetings, feel free to call the
        Federal Programs office for
   information- 706-812-7900, ext 1149
   If childcare is barrier to you coming to
   a meeting, check in with us, too. We
   may be able to help.
              FOR SCHOOLS
       New School Year Site Training
              August, 2019
           Principal Meetings
  Monthly-Administrative Services Center
        Family Liaison Meetings
  Monthly-Administrative Services Center                                                  Accessibility
   In carrying out the parent and family engagement requirements established by Section 1116 of the ESSA, the district Parent & Family Engagement Coordinator will communicate and
   collaborate with the Office of Student Assignment and other support services to ensure full opportunities for participation of parents with limited English proficiency, parents with
   disabilities, and parents of migratory children including providing information and school reports in alanguage parents can understand when feasible.

                                                                                         Development
   This district parent and family engagement policy has been developed jointly and agreed upon with parents and family members of children participating in Title I, Part A programs as evidenced
   by the collaboration of parents, school, and district personnel at the annual district meetings. Final revisions to this policy were made on April 9, 2019. The policy will be in effect for the 2019-
   2020 academic school year. The school district will distribute this policy in multiple ways to all parents of participating Title I, Part A children during the first weeks of school.