Women's Apparel Landscape in India - Avendus
Page content transcription
If your browser does not render page correctly, please read the page content below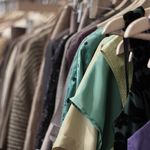 Executive summary

              INR 1 Trillion                                Tier 1 and 2                                            Shift
               market opportunity                           Cities driving growth                         in women's buying behaviour
           overall market to grow at 10%              Market share of the top 10 cities to                  Impulsive buying, artificial
             while branded apparel to               decline from 45% to 30% in the next 7-             obsolescence - Key factors causing a
           grow at a much faster rate of            10 years as compared to the other Tier                   shift in buying behavior
                       c.20%                                      1 & 2 cities
                                                                                                       Association of brand now more with
                                                                                                       the design language; 25% of people
                                                                                                          consider style/ design as no.1
                                                                                                                  consideration
                                      Page No: 2                                        Page No: 5                                            Page No: 9

         Design Economics                              Business Models                                 Market Landscapes
         Design economics have multiple             Business models are nuanced across                Emerging businesses have captured
          nuances; fashion with the right              the value chain ie: designing,                  the market, however large white
       economics attracts most investments            sourcing and manufacturing &                              spaces remain
                                                                distribution

                                      Page No: 15                                       Page No: 19                                           Page No: 23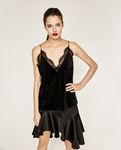 Women's apparel in India
^ An ~INR 1 trillion market
^ Growing faster than men's
^ Significant shift towards branded apparel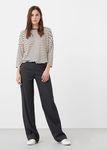 Women's apparel: Growing faster than men's wear
Set to overtake by 2025
                                                                                                                                                                        Apparel Ratio - Women : Men

Indian apparel market is skewed towards men's wear                                                                        1.9                2.2                  1.6                    0.9

 ^ Indian apparel market stood at ~INR 2.6 Tn (as at 2015) with over 40% of it being
   dominated by men's apparel
        o Men's branded apparel saw a much earlier start in growth as compared to
           women's, largely on account of an earlier entry of branded players like Madura
           Garments, Raymonds etc.
 ^ Today, Indian per capita consumption on apparel, at less than $50 a year, is less than 5%
   of that of the developed economies                                                                                      USA                  UK               China                  India
  With the growth in branded apparel, a skewed ratio of women to men, and a significant
        headroom, the Indian women apparel market is on a high growth trajectory.                                                                     Women    Men

                                                                                                                            Men's     Women's        Kids     7,015
Women's and Children's apparel is a faster growing market                                                                  INR bn
                                                                                                                                                              1,688
  ^ Multiple structural changes from supply side such as
         o Entry of branded players and entry of foreign brands, supported b
         o Increasing modern trade,                                                                                                                           2,779
  ^ Structural changes from the demand side such as
         o Increasing discretionary spending,                                                                                       2,657
                                                                                                                                      576
         o Increasing number of working women and
                                                                                                                                     993
         o Changing consumer behaviour from need-based to aspiration-based buying                                                                             2,547
                                                                                                                                     1,088
        Are causing the women's & children's apparel market to outpace the men's.
                                                                                                                                     2015                     2025E                              3|
                                                       Source: Technopak, Wazir Advisors, Equity research and Avendus analysis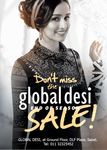 Women's apparel is an INR 1 tn market growing at 11%, driven by the shift towards
branded. Branded market is set to grow at ~20% & raise share to 40%+

   INR bn

      %
  penetration
                                Women's apparel                                                         INR bn                             Women's Apparel Market - Categories
   - Women
                                                                                  41%                                                                         Market Size(2015)                  CAGR (2015-2025E)

      %                                                                           2,779                   428
  penetration
    - Men
                                39%                    30%
                33%                                                                                                                                                            17%      17%
                                                                                                                           310
                                                                                  1,129
                                                       1,633                                                                               15%
                                21%
                14%                                                                                                                                      8%
                                993                     492                                                                11%
                                                                                                                                           144
                760
                                207                                              1,650
                       106                                                                                6%                                                              61
                                                       1,141                                                                                             36
                654             786                                                                                                                                                    10               4

                2012            2015                   2020E                     2025E
                                                                                                        Saree          Ethnic/           Innerwear   Winter wear     Western wear    Maternity       Active wear
                                      Unbranded   Branded                                                              Fusion wear                                                               Active
                                                                                                                                                                                                 wear

  ^ Under 25% of the women's market is branded apparel. The market has seen entry of multiple players in the recent decade propelled by demand side drivers of multiple shifts in
      consumer behaviour and an increased number of working women
  ^ A shift from Ready-To-Stitch clothing to Ready-To-Wear along with the entry of national players like Fab India, BIBA, W, AND, Global Desi etc. has propelled the growth in
      branded apparel. The branded women's apparel is set to grow to ~6x in the next decade from the current level
  ^ There is a significant shift away from traditional sarees towards ethnic wear and western wear. Ethnic and western wear market has been growing at 11% and 17% respectively in
      the last few years with some of the key players growing in excess of 50% CAGR

          While the growth has been across categories, the of growth has been skewed towards a few sub-categories; western wear & innerwear are the fastest growing sub-
                                                                                                        segments.

                                                                                                                                                                                                            4|
                                                               Source: Technopak, Wazir Advisors, Equity research and Avendus analysis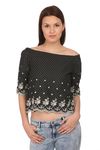 Top 10 cities v/s Tier 1 & 2 cities
^ Market is gathering pace across geographies
^ Growth in Tier 1 and 2 cities is catching up
  fast with the top 10 cities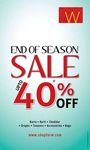 The top 10 cities dominate market share with other smaller
cities catching up fast
Geographic concentration & headroom                                                                                         Market share by type of cities                                     Top 10 cities

      ^ India has been undergoing multiple changes, the rural to urban migration has
         led a large portion of people with discretionary income being concentrated in                                                 33%
         a few top tier cities
      ^ As a result we see that ~70%1 of the market is typically concentrated in the top                                                              67%
         10 cities
      ^ As these cities become saturated, the growth potential across Tier 1 and 2
         towns will lead to the share of spend on discretionary spends increase further                                                      Top 10   ROI
         and these cities are likely to witness much faster growth rates. Some of the
         key growth drivers will be:

                                                                                                                           Population density/sq.km
      Top cities:
               o Large population density                                                                                                                                                         Population density/sq.km
                                                                                                                                24,000     22,937
               o higher quantum of discretionary spends and                                                                                           21,000
                                                                                                                                                                        18,480                            Avg. ~19,809
               o an increasing consciousness towards fashion
                                                                                                                                                               11,297

      Tier 1/2 & smaller cities:                                                                                                                                                 4,378
               o     Increasing presence of the digital channel along with an increasing                                                                                                 690   690      603       400

                     penetration of brands and stores
               o     These cities typically have more value conscious buyers and a
                     significant headroom exists as pace of rural migration increases

Source: Census , Euromonitor; Note: Top 10 cities include New Delhi, Mumbai, Kolkata, Chennai, Bangalore, Hyderabad, Pune, Gurugram, Guwahati and
Lucknow; Note: 1 Avendus estimates basis our discussions with multiple companies                                                                                                                          6|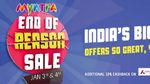 Store footprint across other tier 1 and 2 cities has been increasing as
compared to Top 10 cities

      Leading Ethnic Women apparel brands have been expanding
      more towards ROI cities as compared to Top 10 cities

        17%
                    34%               42%             44%

                                                                                                                                        Consumers
        2006       2010               2012            2016
                Top 10 Cities   Rest of India (ROI)                                         § Lack of transparency
                                                                                                • Lack of information on quality of service, fare
                                                                                                            Top 10 Cities Rest of India (ROI)
                                                                                                  comparison across operators
                                                                               2020E                   48%
                                                                                            § Convenience                                    52%
                                                                                                • Limited options of purchasing tickets from physical
                                                                                                  outlets of dedicated operators or agents in the
                                                                                 2016                   52%
                                                                                                  neighborhood                             48%
                                                                                                • Inefficient discovery of available tickets
                                                                                            § Low customer orientation by bus operators
                                                             From 265+ Shopping malls in Top 10 cities accounting for ~52% of total
                                                                operational malls, the mix is going to shift towards more ROI cities

                                                             Source: JLL Retail Advisory, 2017                                                          7|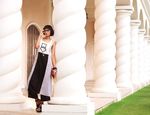 As compared to top 10 cities, other tier 1 & 2 cities to grow much faster;
likely to increase share of sales from 30% to 45% in the next 7-10 years
                                                                                                                                                                                Sensitivity analysis
                                                                                                                                                                               X: # of incremental outlets/
                                                                                                                                                                              existing outlet in Top 10 cities

                                                                                                                                                                                   1                  2
                                    Additional Outlets in Top 10        1 incremental outlet per          { 2x }

                                                                                                                                         Y: # of incremental outlets/
                                                                                                                                          existing outlet in Tier 1/2
                                             cities (x)                       existing outlet                                                                            1       33%                28%

                                                                                                                                                                         2       40%                33%
Current Geographic                      Additional Outlets in           2 incremental outlet per          { 3y }   Geographic split                                      3       45%                38%
    growth split                      existing Tier 1/2 cities (y)           existing outlet
                                                                                                                                                                         4       49%                43%

                                       Expanding to newer               1 incremental outlet per                                                                         5       53%                46%
                                                                                                          { 1y }
                                          geographies                         existing outlet
                                                                                                                                                                        Legend: Market share of ROI cities

33%                    Top 10                   CAGR Top 10 cities                                                 45%                Top 10                                   Increase in market share

                                                                                                                                      ROI                                      Decline in market share
                       ROI                               18%                      CAGR other Tier 1/2 cities
                                                                                                                                                                               No change in market share
                                                                     7-10 years              24%

               Currently ROI cities are underpenetrated and the scope to increase points of sales is 2x the existing number as compared to an increase of 1x
                in top 10 cities. There is also scope to open as many points of sales in newer geographies as existing stores in ROI cities. This would lead to
                                                     sales growth in ROI cities to be much higher than that of top 10 cities.

                                                                     Source: Avendus estimates
                                                                                                                                                                                         8|
A slew of factors are causing a shift in buying behaviour …
                          .
              Increasing number of occasions                                                                       Artificial obsolescence

    ^ The size of women's wardrobe has expanded 2x                                                                           ^ Increase in fashion consciousness is leading to a
       in volume terms in the last 5 years with more                                                                           faster reduction in the "utility value" of clothes
       occasions adding to increasing volume of                                                                                and an increasing artificial obsolescence
       clothes being purchased
                                                      .

               Impulsive buying                                                                                                           Aspirational buying
^ Increasing attractiveness from the rising                                                                                           ^    Women today are empowered with the
  concept of Visual Merchandising coupled                                                                                                  ability of higher discretionary spends
  with tempting discounts and loyalty                                                                                                      and a fast changing society leading to
                                                                                                                                           aspirational buying
  awards is contributing towards this
  change in behaviour

       Increasing acceptance of
                 digital channel                                                                                                  Influence of social media
^ The paucity of time and a lower penetration of                                                                              ^    Rising influence of western media and a
                                                                                                                                   digital peer pressure created from the social
  modern retail outside top tier cities is also
                                                                                                                                   media savvy generation is influencing fashion
  resulting into the growing of the digital channel                                                                                consciousness

                                                                                                                                                                           10 |
                                                          Source: Wazir advisors, Technopak, AT Kearney & Avendus analysis
Nuances of buying behaviour are different across physical
and online channels

^ Women shopping behaviour has not only evolved over time, the spending today in heavily skewed towards apparel,
  (with it accounting for more than 70% of the share). Accessories and footwear are smaller with a share just close to 10%
^ Share of accessories is quite different when it comes to large online players. In our estimate of the digital channel, 25%
  of the purchases are towards accessories and footwear

   This leads to an indication of ease of shopping of accessories and footwear online given easy availability and the
                                              paucity of time arising today

                      Women spend in offline retail                                                      Online Channels1

                                                                                                      ~25%
                     ~10%

                 Apparel    Accessories & footwear    Beauty                                Apparel     Accessories & footwear   Beauty

                                                                Note: 1 Avendus estimates                                                 11 |
Emergence of differentiated business models influenced by fast fashion
and high discounting have changed the definition of brand loyalty
Emergence of differentiated business models &
impact on brand loyalty
 With the influence of the social media such as Facebook and Instagram,
 preference of consumers has changed towards having a large collection
 of looks for various occasions, consumers prefer having more brands
 than more of one brand
 ^ Fast fashion category has been rising. Players such as Zara have seen
    a revenue growth rate of ~30% CAGR in the last 3 years
 ^ Fashion rental has become an upcoming category – Multiple
    companies have started replicating global fashion rental models of the
    likes of Rent the Runway. Some of these are Flyrobe, Stage 3 etc

Trends in discounts
 ^ E-commerce players have recently been adding large discounts throughout the year. Some large players for instance
    have been giving c. 40% discount throughout the year

 ^ The End of Season Sale ("EOSS") typically during July & August and January and February sees heavy discounting across
    brands in the range of 30-70% based on the vintage of the inventory. Typically 3-4 season old inventory is heavily
    discounted as these tend to de-optimize inventory

     Discounting in our opinion is unavoidable in the current high intensity competition but at the same time as brands
   mature, their visibility increases and as their inventory optimization becomes better, discounts for healthy companies
                         should reduce over time and full price sell through rates should increase
                                                                                                                            12 |
Brand association is more with the design language today (1/2);
Style & design are the top considerations
          #1 Consideration                             #2 Consideration                              #3 Consideration

  Style/ Design                25%               Quality                               26%             Fit                    28%

       Quality                 24%     Style/ Design                                   25%        Quality                 24%

                                                                                                 Pricing/
            Fit              20%                        Fit                        20%                                  20%
                                                                                                Discounts

                                             Pricing/
       Variety           16%                                                    17%          Style/ Design              19%
                                            Discounts

      Pricing/
                        15%                      Variety                     13%                  Variety       9%
     Discounts

                                     Source: AT Kearney analysis, RedSeer Market research
                                                                                                                              13 |
Brand association is more with the design language today (2/2)

Clean ethnic/ fusion fashion             Contemporary                       Core fashion with less                                   Ethnic fashion with                     Pret with a mix of Indian &
 targeted at 25-35 year old              & comfortable                       fashion component                                           SKD1 looks                             western targeted at
    independent women                    western wear                                                                                                                        premium/ luxury segment

    Trendy western wear with Indian sensibilities targeted at girls & young women                                                                 Global western wear fast fashion
                                                                                                                                                                                           14 |
                                                                      Note: 1 SKD stands for Salwar Kameez Dupatta; Source: Avendus analysis
Higher design proliferation is a notable
trend and has its nuances and impact
on economics
Economics of design: High design proliferation is a notable trend in
the world of women's fashion across Global and Indian Brands
               WESTERN WEAR                                                                             ETHNIC WEAR
            Tops                    Dresses                                                            Kurtas              Bottoms

                    # of                # of                                                               # of                 # of
        Designs              Designs                                                         Designs                Designs
                   Colours             Colours                                                            Colours              Colours

         322         15       588         18                                                  600+          30+      250         30+

         366         11       599         13                                                  352           15+      100         15

         705         8        443         7                                                   644           28       120         28

         268        30+       228        30+                                                  250           30+      120         30+

                                               Source: AT Kearney, Official brand websites

                                                                                                                                         16 |
Economics of design: Design proliferation has multiple nuances that can lead
to cost escalation in production, inefficient sourcing & higher inventory

                        ⋀ Increased costs due to over                                       Unsold        ⋀ High design proliferation ⋀ Around 20% unsold
                                                          ⋀ 5-10% cost escalation
 Procurement               engineering of                                                 inventory         means more number of        inventory at the end of the
 inefficiencies            specifications                 ⋀ 30% fabric orders under        build-up;        unsuccessful styles           season
 due to design          ⋀ Fabric and garment orders         MOQs, 2-4% total fabric       increased       ⋀ Massive end of season       ⋀ Proportion of discounts
 complexities              below factory MOQs1              spend goes as upcharge       discounting        clearance sales               increasing across retailers
                           resulting in upcharges

                                                                                            Limited       ⋀ Limited awareness of        ⋀ 70-80% of cost of garment
                        ⋀ High costs of sampling due      ⋀ Sampling costs can be 2-
                                                                                           synergies        designers about the cost      attributed to design
                           to complexity of designs         3X production costs
 High R&D and                                                                              between          impact of their decisions     choices
                        ⋀ Increased sampling but low      ⋀ 40-50% hit rates, high
 sampling cost                                                                            designing &
                           hit rates                        wastage                    other department

              Source: AT Kearney analysis
              Note: 1 Stands for Minimum Order Quantity
                                                                                                                                                    17 |
Despite challenges in fashion oriented businesses, fashion with the
right economics attracts the most investments
Announced Date Target Company                             Target Country        Private Equity Interest                                    Deal Value USD(m)   Category                 Women vs Men   Fashion vs Core
    Nov-16     Fabindia Overseas Pvt. Ltd                 India                 L Capital sold its stake to Premji Invest                        110           Apparel & Accessories    Men & Women    Fashion+Core
    Oct-16       Arvind Lifestyle Brands Limited          India                 Multiples Alternate Assets bought a stake                        119           Apparel & Accessories    Men & Women    Fashion+Core
    Aug-16       TCNS Clothing Company Pvt. Ltd.          India                 Matrix Partners sold its stake to TA Associates                  140           Apparel & Accessories    Women          Fashion+Core
    Aug-16       Jean-Charles de Castelbajac              France                Shinhan BNP Paribas & JKL Partners bought a stake                              Apparel & Accessories    Men & Women    Fashion
     Jul-16      Grupo Morena Rosa                        Brazil                Tarpon Investment sold its stake to Company                       68           Apparel                  Women          Fashion
     Jul-16      Gudrun Sjoeden Design                    Sweden                Ratos AB acquired a stake                                         86           Apparel & Accessories    Women          Fashion
    Apr-16       Southern Tide                            USA                   Brazos PE sold its stake to Oxford Industries                     85           Apparel                  Men & Women    Fashion + Core
    Apr-16       Privalia Venta Directa                   Spain                 Group of Investors including General Atlantic, Sofina                          Apparel & Accessories    Men, Women &   Fashion
                                                                                                                                                 563
                                                                                etc. sold a stake                                                                                       Kids
    Apr-16       Pacific Sunwear of California            USA                   Golden Gate acquired a stake                                     163           Apparel & Accessories    Men & Women    Fashion + Core
    Dec-15       Kurt Geiger                              United Kingdom        Sycamore Partners sold its stake to Cinven Partners              373           Accessories & Footwear   Men & Women    Fashion
    Dec-15       Hunkemoeller                             Netherlands           Carlyle acquired a stake from PAI Partners                       483           Innerwear                Women          Fashion
    Sep-15       YepMe                                    India                 Khazanah Nasional acquired a stake                                75           Apparel & Accessories    Men & Women    Fashion
    Sep-15       Zivame                                   India                 Khazanah Nasional acquired a stake                                38           Innerwear                Women          Fashion
    Aug-15       TM Lewin Shirtmakers                     United Kingdom        Bain Capital acquired a stake from Caird Capital                 156           Apparel & Accessories    Men            Fashion + Core
    May-15       Arcadia - Dondup                         Italy                 L Capital acquired a stake                                        72           Apparel                  Men & Women    Fashion
    May-15       New Look Group                           United Kingdom        Apax Partners & Permira Advisors sold its stake                  2,982         Apparel                  Women          Fashion
    Apr-15       Roberto Cavalli                          Italy                 Varenne Partners acquired a stake                                430           Apparel & Accessories    Men & Women    Fashion
    Mar-15       The J. Jill Group                        USA                   TowerBrook acquired a stake                                      400           Apparel & Accessories    Women          Fashion + Core
    Feb-15       Sweaty Betty Holdings                    United Kingdom        Catterton Partners acquired a stake                               46           Apparel & Accessories    Women          Fashion + Core
    Jan-15       Hackett                                  United Kingdom        L capital & M1 Group acquired a stake                            1,021         Apparel & Accessories    Men            Fashion
    Jan-15       Phase Eight                              United Kingdom        ToewrBrook Capital sold a stake                                  360           Apparel & Accessories    Women          Fashion

    Globally, in the last 2 years, a large number of deals have happened in apparel & accessories space with many focussed on women apparel. A major portion of deals involving private
                                     equity investments or exits have been associated with companies having high fashion content as compared to core or regular clothing.

                                                                                                  Source: Mergermarket, Avendus analysis
                                                                                                                                                                                                       18 |
Business models are nuanced with
multiple differences across key
functions
Business models vary across various parameters across
value chain(1/3)

                                           Sourcing, Job Work &
              Design                                                                  Distribution
                                              manufacturing

      Purchased from 3rd party         Self sourced fabric & outsourced job      Exclusive Brand Outlet (EBO)
       apparel manufacturers                           work

                                                                                  Multi-Brand Outlet (MBO)
   In-house integrated design team   Completely or partially outsourced to job
                                        work agents or integrated mills
                                                                                  Large Format Stores (LFS)

                                     In-house integrated function of sourcing
                                                 & manufacturing
                                                                                        E-commerce

                                                                                                                20 |
Business models vary across various parameters across
 value chain(2/3)
                                   ⋀ Typically companies with smaller size & limited manpower can benefit from an outsourced model. Usually 10-15% is the commission charged by 3rd
                                     party agents and adds to the cost
                                   ⋀ Outsourcing usually brings in predictability in terms of costs while not compromising on the flexibility of the in-house model
                                   ⋀ One of the biggest disadvantages is that outsourcing reduces exposure and network building with the mills and a relationship with a mill can go a
                                     long way in ensuring sustainability and ability to get custom made fabrics with consistent quality
      Sourcing, job work &
                                   ⋀ Outsourcing Job work & manufacturing can allow benefits to have an asset light business model
        manufacturing
                                   ⋀ Outsourcing can be to agents or integrated mills wherein the former usually comes with the risk of 'design leakage' and can have a drastic impact
                                     on the next season sales
                                   ⋀ There are about 200 integrated mills out of ~2,300 mills in the country and therefore direct in-house sourcing combined with outsourced job-work
                                     to integrated mills can allow benefits of an asset light model, secured designs and a consistency in quality and sustainable payment terms with the
                                     mill

                                                       Outsourced                                                    In-house

Outsourcing Margin for 3rd Party                              û                                                      ü

Manpower expense for job-work                                ü                                                        û                     Legend
                                                                                                                                                    Indicates a favourable situation
Capital expenditure for machines                             ü                                                        û                      ü
                                                                                                                                                    Indicates a non-favourable
                                                                                                                                             û      situation
Risk of design leakage                                        û                                                      ü

Sustainability of business terms with                         û                                                      ü
mills & custom fabrics
                                                                                                                                                                       21 |
Business models vary across various parameters across value chain(3/3)
                              Design                                                                             Distribution channels

                                                                         Optimizing channel mix between Exclusive Brand Outlets (EBO), Large Format Stores (LFS), Multi
          In-house team                    Trade/ Purchased              Brand Outlets (MBO), E-commerce websites and own website requires an assessment of various
                                                                         parameters including, geographic reach, location & footfalls, inventory on display, channel margin
   ü Control & flexibility          ü Multiple choices and                 for the franchiser/ LFS operator, discount parity and brand image, supply chain and logistical
     to create designs                reduced dependence on                                                         capabilities.
   ü Feedback loop:                   a few key in-house                  In our analysis having an equal mix between EBO's and LFS on the physical side is important to
     Integrated function              designers                                 strike a balance between geographic reach, brand positioning and inventory control
     with access to sales           ü Easy for certain                                                                                 Display            Footfall
     data                             craftsmanship related                                Channel margin         Inventory           potential          conversion
   ü High control as                  designs
     "Brand"/ "Design"              û Limited established                                       None for           On-books           Very High –
     language                         dedicated design                                         owned/ c.           for owned          Large no. of            High
                                                                           EBO
   û Risk of dependence               outsourcing options in                                   20-30% for             EBOs               SKU's
     on design team and               India                                                    franchised
     attrition attributed           û Difficulty in understanding
     risk                             of brand identity by a third                              High (30-        On-books for           High –
                                                                                                  45%)           Consignment,                               Medium
                                      party                                 LFS                                                       Large no. of
                                                                                                                 Off-books for           SKU's
                                                                                                                     SOR

              Trends in number of options per season                                             High (25-         Typically
                                                                                                                                         Low                Varied
                                                                           MBO                     35%)           Outright Sale
   Globally the mix between high fashion quotient in clothing versus                                              – Off books
      core or regular clothing is sharply in favour of higher fashion
    quotient, and the Indian market is slowly moving towards that.                              High (40-          Typically
  Indian companies typically develop 300-500 options every season                                                                      Difficult to
                                                                                                  60%)            Outright Sale                            Uncertain
   varying upon brand identity, stocking & development capabilities     E-commerce                                                      control
                                                                                                                  – Off books
   as compared to fast fashion oriented players such as Zara, where
 the number of designs options range towards ~4,000 every season.
                                                                                                                                                             22 |
The Market Landscape: Large
white spaces across categories
Market Landscape | Large white spaces across categories
                                                         Traditional Ethnic                                                                                                                                Ethnic/ Fusion                                                                                         Western

    Super-
   Premium

   Premium

                                                                                                                                              `

   Economy

                                                                                                                                                                                                                                                                                                                                                     Domestic
  Value / Mass                                                                                                                                                                                                                                                                                                                                      Private Label

                                                                                                                                                                                                                                                                                                                                                       Global

INR Bn
                                                                                                                                                                                                     Ethnic/ Ethnic Fusion                                                 Indicative branded-market share
 8.0                                                            Avendus estimate of MRP sales (FY16)
                                                                                                                                                                                                     Western Wear                                                                                                                      1%                       TCNS
                                                                                                                                                                                                                                                       3%                         Zara
                                                                                                                                                                                                                                                       3%                                                                   5%                                  BIBA
                                                                                                                                                                                                                                                                                  Vero Moda                            6%
                                                                                                                                                                                                                                                  7%                                                                                    23%
 4.0                                                                                                                                                                                                                                                                 26%                                          6%
                                                                                                                                                                                                                                                                                                                                                                Pantaloons
                                                                                                                                                                                                                                                                                  Van Huesen & Allen Solly
                                                                                                                                                                                                                                            9%                                                                                                                  AND
                                                                                                                                                                                                                                                                                  UCB                        7%
                                                                                                                                                                                                                                                                                                                                                                Shoppers Stop
 0.0                                                                                                                                                                                                                                       9%                                     Madame                     7%
         W & Aurelia

                       Zara

                              BIBA

                                     Vero Moda

                                                 Pantaloons

                                                              AND & Global Desi

                                                                                  Van Huesen & Allen

                                                                                                       UCB

                                                                                                             Shoppers Stop

                                                                                                                                         Madame

                                                                                                                                                  Ritu Kumar

                                                                                                                                                               West Side
                                                                                                                             Fab India

                                                                                                                                                                           Globus

                                                                                                                                                                                    109F

                                                                                                                                                                                           Melange

                                                                                                                                                                                                         Chemistry

                                                                                                                                                                                                                     DLF Brands

                                                                                                                                                                                                                                  Jashnn
                                                                                                                                                                                                                                                                                                                                                                Fab India
                                                                                                                                                                                                                                                                                                                                              18%
                                                                                                                                                                                                                                                                                  West Side
                                                                                                                                                                                                                                                                                                                                                                Ritu Kumar
                                                                                                                                                                                                                                                10%                  20%
                                                                                        Solly

                                                                                                                                                                                                                                                                                                                   13%
                                                                                                                                                                                                                                                                                  109F                                                                          Globus
                                                                                                                                                                                                                                                         13%                                                                     14%
                                                                                                                                                                                                                                                                                  Chemistry                                                                     Melange

  Source: Industry research, MCA; Avendus estimates for women's apparel revenue in MRP terms as at FY16 for key players
                                                                                                                                                                                                                                                      Western-wear                DLF Brands                             Ethnic & Fusion                        Jashnn
Disclaimer
This report is not an advice/offer/solicitation for an offer to buy and/or sell any securities in any jurisdiction. We are not soliciting any
action based on this material. Recipients of this report should conduct their own investigation and analysis including that of the information
provided. This report is intended to provide general information on a particular subject or subjects and is not an exhaustive treatment of
such subject(s). This report has been prepared on the basis of information obtained from publicly available, accessible resources.
Company has not independently verified all the information given in this report. Accordingly, no representation or warranty, express,
implied or statutory, is made as to accuracy, completeness or fairness of the information and opinion contained in this report. The
information given in this report is as of the date of this report or as specified otherwise and there can be no assurance that future results or
events will be consistent with this information. Any decision or action taken by the recipient based on this report shall be solely and
entirely at the risk of the recipient. The distribution of this report in some jurisdictions may be restricted and/or prohibited by law, and
persons into whose possession this report comes should inform themselves about such restriction and/or prohibition, and observe any
such restrictions and/or prohibition. Company will not treat recipient/user as customer by virtue of their receiving/using this report.
Neither Company nor its affiliates, directors, employees, agents or representatives, shall be responsible or liable in any manner, directly or
indirectly, for the contents or any errors or discrepancies herein or for any decisions or actions taken in reliance on the report.
Our Global Presence

                       Mumbai                                                                         Delhi                                                             Bengaluru

             IL&FS Financial Centre, C & D                                               901-B, Time Tower, M.G.Road,                                           The Millennia Tower, A - 10th Floor,
             Quadrant - 6th Floor Bandra-Kurla                                           Gurgaon, Haryana – 122002                                              No 1 & 2, Murphy Road, Ulsoor
             Complex, Bandra (East), Mumbai -                                                                                                                   Bangalore - 560 008
             400 051

                       Kolkata                                                                     London                                                                New York

             Regus Business Centre, PS                                                   Avendus Capital (U.K.), Private                                        Avendus Capital Inc., 499 Park
             Arcadia, Office No 927, 9th Floor,                                          Limited33, St James's Square,                                          Avenue, 12th Floor, New York, NY
             Unit No.C, 4A, Camac Street,                                                London SW1Y 4JS                                                        10022
             Kolkata – 700 016

Avendus Capital Private Limited : CIN : U99999MH1999PTC123358 | SEBI Registration no. : Merchant Banking - INM000011021 | Avendus Wealth Management Private Limited : CIN : U67120MH2008PTC179931 | SEBI Registration
no.: PMS - INP000003625 | SEC - USA : CRD No. 156771 | Avendus Capital, Inc: FINRA-USA: CRD No. – 150160 | Avendus Capital(UK) Private Limited: Authorised and regulated by the Financial Conduct Authority (493919) | Avezo
Advisors Pvt. Ltd.: CIN: U74120MH2014PTC255373 | SEBI Registration No. Portfolio Manager - INP000004607 | Manager to SEBI registered Category - I Alternative Investment Fund - Zodius Technology Fund - IN/AIF1/14-15/0126 |
Manager to SEBI registered Category III Alternative Investment Fund- Avendus India Opportunities Fund III - IN/AIF3/12-13/0033