2018 DONOR GUIDE - UW-Madison
Page content transcription
If your browser does not render page correctly, please read the page content below
TABLE OF CONTENTS

     3     Message from the Director of Athletics

     4     Give'em 110% Campaign

     5     Important Dates and Deadlines

     6     Donor Rank and Tax Law Information

     7     Donor Benefits

     8     Badger Select

     9     Badger Select (continued)

     10 Football Tickets
     11 Football Parking
     12 Men's Basketball Tickets
     13 Men's Basketball Parking
     14 Men's Hockey Tickets
     15 Men's Hockey Parking
     16 Premium Seating
     17 Event Timeline and Volleyball Ticket Information
     18 Why We Need Your Support
     19 Endowments and Women's Sports Scholarships
     20 Hall of Fame Terrace Brick Walk
     21 Badger Leadership Society
     22 Ways to Support and Your Impact
     23 Ways to Give

         The Wisconsin Athletic Development Office, the fundraising arm
    for the University of Wisconsin Athletic Department, is committed to
    providing the resources needed for student-athletes to receive a lasting
    educational and athletic experience while contributing to the financial
    sustainability of the Athletic Department.

2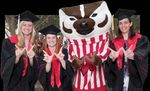 Message from the
Director of Athletics
Greetings from Wisconsin Athletics!

      Let me begin by simply saying THANK YOU. For your passion. For
your commitment. And, most importantly, for the impact your support
and generosity has had on the lives of the young people who compete
for the Badgers. I hope you are as proud of our athletic program as I am.
      I've said before that, thanks in large part to the financial
contributions you make, we have been one of the most consistently
successful athletic departments in the country over the past quarter
century. In 2017 alone, the Football program put together a historic
13-1 season capped by a tremendous Orange Bowl victory and the
Men's Basketball team registered yet another Sweet 16 appearance.
In fact, 18 of our 23 sports qualified for postseason competition in
2016-17.
      On-the-field success is, of course, not all that you are
supporting. Our student-athletes continue to maintain a 3.0 GPA
average in the classroom. They are annually engaged in thousands
of hours of community service activities through our Badgers Give
Back program, and we remain committed to running a fiscally sound
department, free of major NCAA rules violations. Again, this is
something we can take great pride in.
      Supporting UW Athletics means supporting the process that puts
our student-athletes on a path to success for the rest of their lives.
Nothing pleases me more than seeing former Badgers thriving five,
10 or 20 years after graduation because of the experience they had at
Wisconsin. I hope, as you read through this donor
guide, that you consider making a gift that
will continue to support this process.
      Operating a self-sustaining, 23-sport
program with more than 800 student-athletes
is a collaborative effort. Your support and
contributions are essential to our success and
are greatly appreciated.
      If you have any questions, please contact
the Wisconsin Athletic Development Office
608.262.1000 or development@uwbadgers.com.
You can find more information at
SupportTheBadgers.org. Thank you again
for your consideration and generosity.

    On, Wisconsin!

    Barry Alvarez
    Director of Athletics                                                   3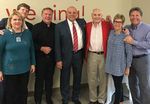 GIVE'EM 110%

         Championships don't just happen. It takes hard work. It takes
    commitment. It takes everyone. One team. In 2018, as our student-
    athletes strive towards greatness on the field and in the classroom,
    we ask you to support them as you so generously have done in the
    past, with a little extra, by giving 10% more for scholarship support.
    Let's Give'em 110% in 2018!
         Donors to Wisconsin Athletics have the opportunity to
    increase their 2018 Annual Fund gift by 10% to become a member
    of Give'em 110%. The additional 10% will be allocated towards
    general athletics (100% tax deductible.) To join the team, simply
    opt in on your contribution form or online to add 10% to your
    subtotal 2018 annual fund gift. By joining Give'em 110%, these
    donors will be invited to an exclusive reception taking place in the
    fall of 2018.

4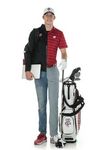 IMPORTANT DATES & DEADLINES

        - Wisconsin Athletics contribution deadline to order all
APRIL     existing season tickets for Football, Men's Hockey

20
          and Men's Basketball.
        - Contributions for NEW or additional football
          season tickets

        - Football home and away single-game ticket request(s)

        - Football season parking contribution

JUNE    - Men's Hockey NEW season ticket contribution

15
          and requests

        - Men's Hockey season parking request

        - Volleyball NEW season ticket contribution
JUNE

22
          and requests

        - Volleyball season parking request

        - Men's Basketball NEW season ticket contribution
JULY

15
          and requests

        - Men's Basketball season parking contribution

OCT     - Football Big Ten Championship and Bowl

31
          Game ticket contribution

        - NCAA Volleyball Tournament ticket contribution

        - Men's Basketball Big Ten and Post-Season
DEC

31
          tournament ticket contribution

        - Men's Hockey Big Ten and Post-Season tournament
          ticket contribution

                                                             5
DONOR RANK & TAX LAW INFO

      For 2018, Donor Rank for all benefits except Badger Select are based on
    the following:

    1ST – ANNUAL GIVING LEVEL
      Donor rank is first determined by annual giving level. Below is the table of
    2018 annual giving levels and the number of donors at each annual giving level
    as of December 31, 2017.

    2ND – PRIORITY POINT RANKING WITHIN EACH ANNUAL GIVING LEVEL
      Within each annual giving level, donor rank is based on priority point rankings.
    Priority points are awarded based on the factors listed in the table below. Priority
    points are only active for active donors.

     2018 ANNUAL                     DONORS             FACTORS                            POINTS
     GIVING LEVELS                   (as of 12/31/17)

     Ambassador's Circle ($50,000)        154           Current year giving to athletics    10/$100
     Hall of Fame Club ($25,000)           56           Consecutive years of active
                                                                                            10/Year
                                                        giving to athletics (since 2001)
     MVP Club ($15,000)                    65
     Champion's Club ($10,000)            134           Prior years giving to athletics
                                                                                            10/$100
                                                        (since 1982)
     All-American Club ($5,000)           408
                                                        Consecutive years of active
     Director's Club ($2,500)             774                                               10/Year
                                                        season ticket purchase
     Coach's Club ($1,000)               2,725
                                                        UW-Madison Letterwinner
     Captain's Club ($500)               3,209          (one-time credit)
                                                                                              100

     Red & White Club ($250)             2,661          UW-Madison Graduate
                                                        (one-time credit)
                                                                                               50
     Walk-On Club ($50)                  4,062
                                                        *Season ticket purchases in football, men's and
                                                        women's basketball, men's and women's hockey
                             TOTAL     14,248           and volleyball qualify for priority points.

    2018 Tax Law Information
    - All donations associated with recommended minimum per seat contributions
    and premium seating are no longer tax deductible.

    - All contributions that are not associated with recommended minimum per
    seat contributions, such as gifts to sport specific funds, individual donor named
    endowments, and capital projects, will continue to be 100% tax deductible.

    - Priority Points will be updated to include 2018 gifts for all benefits except
    Badger Select, the priority seating and parking selection process for Football,
    Men's Basketball and Men's Hockey (seating only).

    - For Badger Select in 2018, Priority Points as of December 31, 2017 will be used.

    - The UW Foundation will issue an acknowledgment for all contributions which
    will include pertinent tax deductibility language for each donor.

6
DONOR BENEFITS

                              AMCI F F 25
                              AL

                               H
                                CH
                                L-

                                 AL

                                 BA CL AM000
                                  RE

                                  D

                                   AM

                                   R
                                    CA

                                    L
                                    IR
                                    W

                                    AM $ N

                                    SS E $ E
                                     D

                                      CO $ 'S

                                      O
                                       EC $ S
                                       AL

                                       ER $5

                                       AD 50
                                        PT $ E
                                        & $

                                         PI 10,
                                         AC1,0

                                          TO ,5
                                          K- $5

                                          W 2

                                          IC 00
                                          AI 50

                                          $
                                          $1
                                           O 00

                                           O ,000
                                            M 00
                                             O 0

                                             H 00
                                             H 50

                                             A 0
                                             N 0

                                             2

                                             N 0

                                             R'
                                             5,
                                             R' 00
                                              ,

                                              VP 0
                                               ,
                                                '
                                                N

                                                IT

                                                 'S

                                                  S
                                                  S
    The Wisconsin Experience*

    VIP Reception with the Director
    of Athletics
    Exclusive Travel
    Opportunities
    Legends of Wisconsin Golf
    Classic Invite
    Football Training Camp Outing
    Invite

    Wisconsin Athletics Donor Gift
    Sports Pass (Excludes FB, MBB,
    MHKY, WHKY, VB)
    UW Athletics Hosted Events

    University Ridge Priority Access

    Bucky's Locker Room Discount

    Kellner Club Access**

    Special Event Priority Access***

    Season Parking Pass
    Opportunity (FB^, MBB, MHKY)
    Post-Season Ticket
    Requests (MBB, MHKY, VB)
    Big Ten Tournament Ticket
    Requests (MBB, MHKY)
    Big Ten Championship & Bowl
    Game Ticket Requests (FB)
    Season & Single Game Ticket Request
    Opportunities (FB, MBB, MHKY)

    Window Decal

    Website Recognition on
    SupportTheBadgers.org
    Support the Education
    of a Student-Athlete

* 	 Ability to have a unique behind the scenes look at Wisconsin Athletics. To discuss the Wisconsin Experience further,
     please contact the Wisconsin Athletic Development Office at 608.262.1000.
** Kellner Club Access will vary for each event in 2018-19 based on donor's annual giving level. Additional details will
   be released throughout the year. Please note, to be eligible for Men's Hockey Kellner Club events, contributions as
   of June 15 will count. For Men's Basketball Kellner Club events, contributions as of July 15 will count.
*** Priority Access may be tiered based on the event.
^     Football Season Parking opportunities begin at the Red & White Club giving level.
                                                                                                                       7
BADGER SELECT
    Important Update for 2018:
    With the passing of the new Tax Law, effective January 1, 2018, Badger Select rank will
    be based on 2018 Annual Giving Level and priority points as of December 31, 2017.
    Questions please contact the Athletic Development Office at 608.262.1000.

    BadgerSelect.com
         Wisconsin Athletics is pleased to present Badger Select,
    the user-friendly online seat selection process providing priority access
    for Wisconsin Football, Men's Hockey and Men's Basketball season
    ticket holders, as well as season parking opportunities for Football
    and Men's Basketball.

    Current Season Ticket Holders
         Current season ticket holders who submit payment in full for
    season tickets and applicable contributions by each sport's deadline,
    will be assigned a personalized selection date and time based on Badger
    Select rank: 2018 annual giving level and priority points as of December
    31, 2017.
         Badger Select gives the season ticket holder the opportunity to
    view all available seats online and personally decide if they would like
    to move or add additional seats. Based on availability, patrons will have
    the ability to:
    		 - move and improve existing seats
     		 - add additional season tickets
    		 - purchase season parking (Football & Men's Basketball only)
         Please note, Badger Select is an optional benefit available to all
    current season ticket holders. If you do not want to move your season
    tickets, or purchase season parking, you do not have to login to Badger
    Select. Simply continue to order your season tickets by each sport's
    deadline, as in prior years.

    Prospective Season Ticket Holders
         Prospective season ticket holders who make a contribution and
    submit a request for season tickets by each sport's deadline will be
    assigned a personalized selection date and time based on Badger Select
    rank: 2018 annual giving level and priority points as of December 31,
    2017. Based on availability, patrons will have the ability to:
     		 - purchase new season tickets
    		 - purchase season parking (Football & Men's Basketball only)
         Badger Select is an annual process that gives patrons requesting
    new season tickets the ability to view available seats and season
    parking for purchase. Season tickets and parking are subject to
    availability during personalized selection time.

                                                           MEN'S          MEN'S
       BADGER SELECT KEY DATES            FOOTBALL
                                                          HOCKEY        BASKETBALL
            Season ticket order,
       request & contribution deadline    APRIL 20        JUNE 15         JULY 15
8      Badger Select live date by sport      JUNE            JULY          AUGUST
BADGER SELECT

Key points for Current
Season Ticket Holders
Football, Men's Basketball and Men's Hockey
     1. Season ticket holders who do not want to change their
current season ticket location or add additional seats to their
account, nor want to select season parking, do not need to login
to Badger Select. To order season tickets, the same process of
returning the ticket order form and contribution form (when
applicable) by each sport's deadline remains the same. This can be
done online, over the phone or via mail.
     2. After completing the order and contribution (if applicable)
process for season tickets that you had the previous season, you
will automatically be assigned a personalized selection date
and time during Badger Select. You then can choose to login during
that time, or any time after, until the end of the process to view
available seats at Camp Randall Stadium for Football and the Kohl
Center for Men's Hockey and Men's Basketball.
     3. During the Badger Select process, as a current season
ticket holder, you have the ability to purchase additional seats or
relocate your current seats to other available seats. You also have
the ability to purchase parking for Football and Men's Basketball
based on your qualifying gift amount, and availability.

Key points for Prospective
Season Ticket Holders
Football, Men's Basketball and Men's Hockey
     1. Become a donor to Wisconsin Athletics at a level of $50
or more by each sport specific contribution deadline. (Football:
April 20 and Men's Basketball: July 15. Men's Hockey no donation
required to participate in Badger Select, however you do need to
submit a request by June 15.)
     2. After becoming a donor, make a sport specific season
ticket request. The request periods are as follows for each sport:
Football: mid-March - April 20, Men's Hockey: mid-May - June 15.
Men's Basketball: mid-June - July 15.
     3. After you have accomplished key points one and two, you
then will be issued a personalized selection date and time to login
to Badger Select and select the best available seats in real time.
     4. Your personalized selection date and time is determined
by your Badger Select rank. Badger Select rank is based on 2018
annual giving level and priority points as of December 31, 2017.
     5. Season parking permits are also available for purchase
during Badger Select for Football and Men's Basketball.               9
football tickets

     Steps to become a Season
     Ticket Holder
         1. Become a donor to Wisconsin Athletics
     (minimum $50 contribution) by April 20, 2018.

         2.   Complete the season ticket request application.
     Applications are published weekly online at UWBadgers.com and
     are also mailed weekly from mid-March to mid-April. Requests
     must be received by April 20, 2018.

         3.    After you have accomplished steps one and two, you then
     will be issued a personalized selection date and time in mid-May
     to login to BADGER SELECT, taking place in June, and choose
     the best available seats in real time. You also have the ability to
     purchase season parking at this time.                               CR STAD
                                                                                 IUM
                                                                                       TER
                                                                                             RA
                                                                                               CE

     2018 SEASON TICKETS
     Recommended minimum annual
     contributions for the opportunity
     to obtain seats in certain sections
     are as follows:

     SECTIONS E, T & FF
     $400 per seat
                                            PRESS BOX

     SECTIONS D, F, S, U, EE & GG
     $300 per seat
     SECTIONS C, G, R, V, DD & HH
     $200 per seat
     SECTIONS B, H, Q, W, CC & II
     $100 per seat
                                   UNAVAILABLE

     Season Ticket Seat Change Opportunity
          If you are a current season ticket holder and would like to change
     your current season ticket location, you will be able to do so through
     BADGER SELECT. It is important to note that you should still order
     your current season tickets by April 20 and donate applicable minimum
     per seat contribution associated with those seats to be eligible for
     BADGER SELECT. For more information on BADGER SELECT, please
     see pages 8-9 of this donor guide or visit BadgerSelect.com.

10
football parking

                                     Steps to order Season Parking
                                                       1.
                                              Patrons wishing to order season parking must be a
                                     current Football season ticket holder and active donor to
                                     Wisconsin Athletics at the Red & White Club or higher. To be
                                     considered an active donor, patrons must submit their contribution
                                     by April 20, 2018. Please note, new in 2018, $250 is the minimum
                                     to be eligible for Zone D parking.

                                                       2.
                                             Donors ordering multiple parking passes must qualify for
                                     each pass based on their annual giving level. (Example: Ordering
                                     two Zone A and one Zone D football parking passes would require
                                     a minimum annual giving level of $10,250 [$5,000 per pass in Zone
                                     A and $250 per pass in Zone D]).

                                                       3.
                                              Detailed information regarding the online selection
                                     process will be sent to all eligible donors and season ticket holders
                                     in mid-May with the online selection process taking place in June,
                                     as part of BADGER SELECT.
    UNIVERSITY BAY DR.

6                           60
                         *Shuttle Pick-Up*
                                                                                                                                                                                                                                                                              L a ke
                         WALNUT ST                                                                                                                                                                                                                                                            Mend
                                                                                                                                                                                                                                                                                                  ota
                                         WAL NUT S T

                                                                                                                                                                                                                                             34
                                                                                                                               E L M DR

                                                                                                                                                                                                                                             ALCOHOL FREE ZONE                                                                                         MEMORIAL
                                                                                                                                                                                           BABC OC K DR

                                                                                                                                                                                                                                                $70 per permit                                                                                          UNION

                                                                               OBSERVATORY DR                                                                                                                                                                           OBSERVATORY DR
                                                                                                                                                                                                                                                                                                                                                        LANGDON ST
                                                                            62                                                                                 36                                         38           27
                                 64                                                                                                                                                                                         LINDEN DRIVE
                                (TOWS)                                                                                   39
                                         WAL NUT S T

                                                                                                                                              40 W 40 E
                                                                                                                                                                                                                                                                                                                                                                                       L AKE S T

                                                                                                                     CAMPUS DR
                                                                                                                                                                                                                                        20                                                                                                                                                          City
                                                                                                                                                                                                                                                                                                                                                                                                   Ramp

                                                                                                                  41                               41
                                                            CAMPUS DR                         93                                                                                                                                                                                                          UNIVERSITY AVE

                                                                                             R S IT              Y AVE
                                                                                       UNIVE
                                                                                                                         C                    First
                                                                                                                                                                                                                                                                                                                                       7
                                                                                                                                                                                                                                                                                                                                                                                                           F R ANC E S S T

                                                                                                                                              Congregational
                                                                                                                                              Church

                                                                                                                                              B                                                                                                                                                JOHNSON ST
                                                                                                                                              A
                                                                                                                                                                                                          17                                 80                    13                    56                        92
                                                                                                                SUMMIT
                                                                                                                                                                                                                                                                                                       DAYTON ST

                                                                                                                                                                                                                                                                                                                    45                 44
                                                                                                                                                                                                                                                                   54                         33                                                                               LaBa
                                                                                                                                                                                                                                                                                                                                                                              Are hn
                                                                                                                                                                                                                                                                                                                                                                                 na
                                                                                                                                                                                                                                                                                                                  east
                                                                                                                                                                                                                                                  OR C HAR D S T

                                                                                                                                                                                                                                                                        C HAR TE R S T

                                                                                                                                                                                                                                                                                                                                            PARK S T
                                                                                                                                                                                                                             R ANDAL L S T
                                                                                                                                                               BR E E S E TE R R AC E

                                 NORTH
                                                                                                                                                                                                                                                                                                   M IL L S S T

                                                                                                                                                                                                                                                                                                                                                                                                Kohl
                                                                        CHADBOURNE                                                                                                                                                                                                                                  SPRING ST                                                                  Center
                                                                                                                                                                                                                                                                                              51
                                                                                                                             L ATHR OP S T.
                                                                                              S P OONE R S T.

                                                                                                                                                                                                                   U
                                                                                                                                                                                                                                                                                                                         BR OOKS S T

                                                                             RANDALL SCHOOL
                                                                                                                                                                                                               C
                                                                                                                                                                                                                                                                                                                                                             E. CAMPUS MALL

                                                                                                                                                                                                                       16
                                                                                  LOT
                                                                                                                                                                                                                       16
                                                                                 Randall                                                                                                                                                                                                                                                                29
                                                                                 School                                                                                                                            REGENT

                                                                           REGENT ST                                                                                                                                                                                REGENT ST
                                                                                                                                                                                                          .
                                                                                                                                                                                                ST
                                                                                                                                                                                           E

                                                                                                                 CRAZYLEGS LANE
                                                                                                                                                                                           RO
                                                                                                                                                                                          N
                                                                                                                                                                                         O
                                                                                                                                                                                        M

                             ZONE A                                                                                                                                                                                    ZONE C
                             All-American Club ($5,000 min.) and higher                                                                                                                                                Coach's Club ($1,000 min.) or higher
                             Lots 16, 17, 17 Roof, Regent,                                                                                                                                                             Lots 20, 27, 33, 39, 40 East, 40 West, 45,
                             UW Credit Union (CU)                                                                                                                                                                      51, 56, 92, 93, Randall School

                             ZONE B                                                                                                                                                                                    ZONE D
                             Director's Club ($2,500 min.) and higher                                                                                                                                                  Red & White Club ($250 min.) or higher
                             Lots 13, 41, 54, 80, Church A, B & C                                                                                                                                                      Lots 7, 29, 34, 36, 44, 62

                           Lot availability subject to change.                                                                                                                                                                                                                                                                                                                                     11
men's basketball tickets

     Steps to become a
     Season Ticket Holder
         1. Become a donor to Wisconsin Athletics
     (minimum $50 contribution) by July 15, 2018.

         2.   Complete the season ticket request application.
     Applications are published weekly online at UWBadgers.com and
     are also mailed weekly beginning in early June. Requests must be
     received by July 15, 2018.

         3.     After you have accomplished steps one and two, in July you will be
     issued a personalized selection date and time to login to BADGER SELECT
     to pick the best available seats in real time in August. You also have the
     ability to purchase season parking at this time.

     2018-19 SEASON TICKETS
     Recommended minimum annual
     contributions for the opportunity
     to order 2018-19 season tickets
     are as follows:

     SECTIONS 107, 108, 109, 121,
     122, 123, 207, 209, 221, 222
     & 223 $300 per seat

     SECTIONS 106, 110, 120, 124,
     206, 210, 220 & 224 $200 per seat

     SECTIONS 101, 102, 103, 104,
     105, 111, 112, 118, 119, 125,
     126, 127 & 128 $100 per seat

     SECTIONS 307, 308, 309, 321,
     322 & 323 $50 per seat
                                    UNAVAILABLE

     Season Ticket Seat Change
     If you are a current season ticket holder and would like to change your
     current season ticket location, based on availability, you will be able to
     do so through BADGER SELECT. It is important to note that you should
     still order your current season tickets by July 15 and donate applicable
     minimum per seat contribution associated with those seats to be eligible
     for BADGER SELECT. For more information on BADGER SELECT, please
     see pages 8-9 of this donor guide or visit BadgerSelect.com.
12
MEN'S BASKETBALL Parking

  Steps to order Season Parking
      1.   Patrons wishing to order season parking must be a
  current Men's Basketball season ticket holder and active donor to
  Wisconsin Athletics (minimum $50 contribution). To be considered
  an active donor, patrons must submit their contribution by
  July 15, 2018.

      2.   Donors ordering multiple parking passes must qualify
  for each pass based on their annual giving level. Each patron is
  allowed a maximum of two Zone A permits, with the ability to
  purchase a third permit in Zone B or C, based on giving level and
  availability. (Example: Ordering two Zone A basketball parking
  passes would require a minimum annual giving level of $10,000
  [$5,000 per pass]).

      3.  Detailed information regarding the online selection
  process will be sent to all eligible donors and season ticket holders
  in August with the online selection process taking place later that
  month, as part of BADGER SELECT.
                                           University Avenue
                                                                                                    ONE WAY

                                                                             Lot
              N                                                               7                                                                 Lot
                                                                                                                                                46
                                                                                                    ONE WAY

                                                                                                                                                                                         Johnson Street
                                                                                                                                Lake Street

                                                                                                                                                           Frances St

        Dayton Street
                                                                                                    Dayton Street
                                                                                                          E. Campus

                                   Rail
                                       roa
                                           d   Trac                                                                    SERF                                                                                                                      .
                                                                                                                                                                                                                                               St
                                                                                                          Mall

                                                    ks                        Lot 44
                                                                                                                                                                                                                                         lin
                                                                                                                                                                                                                                      iff
                                                                                                                                                                        Frances Street

                                                                                                                                               Gate A                                       Lot
                                                                                                                                                                                            91                                    M
                                                                                                                      La
                                                                                                                      AreBahn
                                                                                                                         na
                                                                                                                                                                                                                          Be
                                                                                                                                                                                                                             df

                  Lot
                                                                                                                                               Kohl
                                                                                                                                                                                                                               or
                                                                                                       Pedestrian
                                                                                                       Underpass

                                                                        Spring Street
                                                                                                                                                                                                                                 d

                  51
                                                                                                                                              Center
                                                                                                                                                                                                                                  St
                                                                                                                                                                                                                      U

                                                                                                                                                                                                                                      .
                                                                                                                                                                                                                      -H

                                                                                                                                                                                                                             ul
                                                                                                                                                                                                                        au

                                                                                                                                                                                                                          Ha
                                                                                   Park Street

                                                                                                                                                                                                                        U-
                                                                                                                                                                                                                             l

                                                                                                                                                                           Depot
                                                                                                   Lot 29                       Alexander

        Regent Street
                                                                                                                                       Regen
                                                                                                                                               t Stre
                                                                                                 UW Health                                            et                                                       Group
                                                                                                                                                                                                               Health
                                                                                                                                                                                             Pr                Coop.
                                                                                                                                                                                               ou
                                                                                                                                                                                                  df
                                                                                                                                                                                                    it
                                                                                                                                                                                                         St
                                                                                                    Braxton Pl.                                                         e                                  .
                                                                                                                                                              nu
                                                                                                                                                           ve
                                                                                                                                                          A
                                                                                                                                                     on                                                          et
ZONE A                                                                                                                    ZONE Cshin
                                                        Brooks Street

                                                                                                                                                   gt        re
                    Mills Street

                                                                                                                                                          St
                                                                                                                                                        n
                                                                                                                                    a                ai
All-American Club ($5,000) or higher                                                                                      Walk-On
                                                                                                                                W
                                                                                                                                 . W
                                                                                                                                      Club ($50)W or higher
                                                                                                                                                 . M

Lots 91, Frances Street, Depot, U-Haul                                                                                    Lots 7, 46, 51, UW Health

ZONE B                                                                                                                                                  Lot availability subject to change.
Coach's Club ($1,000) or higher
Lots 29, 44, Alexander, Group Health Coop
                                                                                                                                                                                                                                                     13
men's HOCKEY tickets

     Steps to become a
     Season Ticket Holder
         1.   Patrons looking to purchase new season tickets should
     contact the Wisconsin Athletic Ticket Office by June 15, 2018 in
     order to receive a personalized selection date and time in June for
     the BADGER SELECT process, which will take place in July. You will
     have the ability to login and select the best available seats in
     real time.

     2018-19 SEASON TICKETS
     Recommended minimum
     contributions for the
     opportunity to order or
     obtain seats in certain
     sections are as follows:

     SECTIONS 107, 108, 109,
                                                         WISCONSIN

     121, 122, 123, 207, 209, 221,
                                                                                      IN
                                                                                 NS
                                                                                                       PENALTY BOX

                                                                                                                     PRESS
                                                                         CO

                                                                                           HL CENTER
                                                                     TY OF WIS

                                                                                                                      BOX

     222 & 223 - $50 per seat
                                                                      RS I
                                                         VISITOR

                                                                                           KO
                                                                          VE

                                                                                 I
                                                                                     UN

     SECTIONS 106, 110, 120
     & 124 - $25 per seat

                           UNAVAILABLE

     Season Ticket Seat Change
          If you are a current season ticket holder and would like to change
     your current season ticket location, you will be able to do so through
     BADGER SELECT. It is important to note that you should still order
     your current season tickets by June 15 and donate the applicable
     minimum per seat contribution associated with those seats to be
     eligible for BADGER SELECT. For more information on BADGER
     SELECT, please see pages 8-9 of this donor guide or visit
     BadgerSelect.com.

14
MEN'S HOCKEY Parking

   Steps to request Season Parking
        1.   Current season ticket holders will have the opportunity
   to order the same season parking location held for the 2017-2018
   season. Patrons who are Men's Hockey season ticket holders may
   purchase parking for men's hockey on a season basis only. Men's
   hockey season parking requests are reviewed first based on lot
   availability, second on annual giving level and third on priority
   points within each annual giving level. Please contact the Athletic
   Ticket Office AFTER the Badger Select process at 608.262.1440.

        2.   Making a contribution does not guarantee allocation into
   a certain lot or certain zone. Patrons requesting multiple permits
   must qualify for each permit individually based on the annual giving
   level. (Example: Ordering two Zone A hockey parking passes would
   require a minimum annual giving level of $100 [$50 per pass]).

                                             University Avenue
                                                                                                      ONE WAY

                                                                               Lot
                N                                                               7                                                                   Lot
                                                                                                                                                    46
                                                                                                      ONE WAY

                                                                                                                                                                                                Johnson Street
                                                                                                                                  Lake Street

                                                                                                                                                                 Frances St

          Dayton Street
                                                                                                      Dayton Street
                                                                                                            E. Campus

                                     Rail
                                         roa
                                             d   Trac                                                                    SERF                                                                                                                                .
                                                                                                                                                                                                                                                           St
                                                                                                            Mall

                                                      ks                        Lot 44
                                                                                                                                                                                                                                                     lin
                                                                                                                                                                                                                                                  iff
                                                                                                                                                                               Frances Street

                                                                                                                                                   Gate A                                          Lot
                                                                                                                                                                                                   91                                         M
                                                                                                                        La
                                                                                                                        AreBahn
                                                                                                                           na
                                                                                                                                                                                                                                       Be
                                                                                                                                                                                                                                        df

                                                                                                                                                  Kohl
                                                                                                                                                                                                                                          or
                                                                                                         Pedestrian
                                                                                                         Underpass

                                                                          Spring Street
                                                                                                                                                                                                                                            d

                                                                                                                                                 Center
                                                                                                                                                                                                                                              St
                                                                                                                                                                                                                                   U

                                                                                                                                                                                                                                                  .
                                                                                                                                                                                                                                   -H

                                                                                                                                                                                                                                         ul
                                                                                                                                                                                                                                   au

                                                                                                                                                                                                                                       Ha
                                                                                     Park Street

                                                                                                                                                                                                                                   U-
                                                                                                                                                                                                                                        l

                                                                                                                                                                                  Depot
                                                                                                     Lot 29                       Alexander

          Regent Street
                                                                                                                                         Regen
                                                                                                                                                   t Stre
                                                                                                   UW Health                                                et                                                           Group
                                                                                                                                                                                                                         Health
                                                                                                                                                                                                    Pr                   Coop.
                                                                                                                                                                                                      ou
                                                                                                                                                                                                         df
                                                                                                                                                                                                           it
                                                                                                                                                                                                                St
                                                                                                      Braxton Pl.
                                                                                                                                                                     n        ue                                     .
                                                                                                                                                                  ve
                                                                                                                                                                 A
                                                                                                                                                            on                                                                et
                                                          Brooks Street

                                                                                                                                                          gt                                                               re
                      Mills Street

                                                                                                                                                     hi
                                                                                                                                                        n                                                                St
                                                                                                                                                   as                                                             n
                                                                                                                                                                                                                ai
                                                                                                                                                 .W                                                       .M
                                                                                                                                                W                                                        W

 ZONE A                                                                                                                     ZONE B
 Walk-On Club ($50) or higher                                                                                               Non-Donation Parking Lots
 Lots 91, Frances Street                                                                                                    Lots 7, 29, 44, 46, Alexander, Depot,
                                                                                                                            Group Health Coop, U-Haul, UW Health

Lot availability subject to change.                                                                                                                                                                                                                              15
premium Seating
   CAMP RANDALL TERRACE

        Join the party at Wisconsin home football games
   at the Camp Randall Terrace! This single-game premium
   experience at Camp Randall Stadium is an all-inclusive
   ticket, making it perfect for large group outings. Located
   at the north end of the field, above the student section,
   fans enjoy food and beverage at one of the best in game
   premium atmospheres in the country.

   BUCKINGHAM CLUB & VARSITY CLUB

   NICHOLAS CLUB

        Wisconsin Athletics offers outstanding amenities and a
   top collegiate premium experience. To learn more, please visit
   SupportTheBadgers.org, call 608.262.1000 or email
16 development@uwbadgers.com.
event timeline & VOLLEYBALL TICKET INFO
 JUNE 26, 2018
Legends of Wisconsin
Golf Classic

 SEPT 7, 2018
Badger Leadership
Society Reception

 FALL 2018
Football Training
Camp Outing

 FALL 2018
VIP Reception with the
Director of Athletics

 OCT 5, 2018
Forever Badgers
Endowment Luncheon

 2018
UW Athletics Hosted
Special Events
Other Exclusive UW
Athletics Donor Events
See benefits chart for giving
level invitation qualification.

 Season Ticket Information
 VOLLEYBALL
      Join the action for the 2018 UW Volleyball season by becoming a season
 ticket holder. Season ticket requests must be submitted to the Athletic Ticket
 Office June 1 - June 22, 2018. Tickets will be allocated based on donor rank,
 and patrons interested in reserved seating are encouraged to become a donor.
      In 2017, 15 out of 16 home matches sold out. Benefits to becoming a
 Volleyball season ticket holder are the use of Ticket Forwarding to electronically
 transfer your unused season tickets to a friend, as well as priority to request
 NCAA Tournament Tickets. Season tickets are available for reserved and general
 admission seating. For more information and complete details, please visit
 UWBadgers.com or call 1.800.GO BADGERS.

 WOMEN'S BASKETBALL AND WOMEN'S HOCKEY
 For more information and complete details, please visit UWBadgers.com or call
 1.800.GO BADGERS.                                                                    17
WHY WE NEED YOUR SUPPORT
                              Total Cost of Excellence
           2018 Scholarship Expenses
           What it takes to be a Badger

                                        JORDAN HAHN
                      SENIOR | SPRING GROVE, IL
       MAJOR: Personal Finance with a certificate in Entrepreneurship

ROOM, BOARD, MEALS & NUTRITION                      STUDENT-ATHLETE DEVELOPMENT
                                     $14,404        $576

COST OF ATTENDANCE (OUT OF STATE)                        STUDENT-ATHLETE INSURANCE
                                  $4,044                 $200

COST OF ATTENDANCE (IN STATE)                               STRENGTH & CONDITIONING
                            $3,434                          $1,902

BOOKS & SUPPLIES                                                       SPORTS MEDICINE
                 $800                                                  $5,670

TECHNOLOGY                                                                      EQUIPMENT
        $2,677                                                                  $4,361

TUITION & FEES (OUT OF STATE)                                                       TRAVEL
                        $34,782                                                     $11,353

TUITION & FEES (IN STATE)                                            ACADEMIC SUPPORT
                  $10,533                                            $2,162

          TOTAL ANNUAL PER STUDENT-ATHLETE COST OF EXCELLENCE

                             $82,931
                                  (OUT-OF-STATE)
                                                   $58,072
                                                    (IN-STATE)

18
ENDOWMENTS
An Investment in Our Future
    Forever Badgers is the Wisconsin Athletics' endowment and gift planning
program aimed to help fund student-athlete scholarships and team operations.

    FULL SCHOLARSHIP                                          In-State    Out-of-State
    (Tuition and fees, Room, Board, Meals and Nutrition,      $29,171       $54,030
    Books and Supplies, Cost of Attendance)

ENDOWMENT FACTS
▪ In 2017-18 academic year, 71% of Badger student-athletes on scholarship came
    from out-of-state
▪ Wisconsin Athletics annually funds about $13.5 million in student-athlete scholarships
▪ A contribution investment of $645,000 provides support for a full in-state scholarship
▪ A contribution investment of $1,075,000 provides support for a full
    out-of-state scholarship
▪   Endowed scholarships may be established with a minimum gift or pledge of $50,000

ENDOWMENT BENEFITS
▪ Opportunity to name the fund in honor or memory of an individual or family
▪ Matched with a student-athlete recipient, in accordance with the criteria of the fund
    (may be shared if partial scholarship)
▪ Invitation to annual event recognizing donors and student-athlete recipients
▪ Access to tickets, parking, and special event invitation based upon annual gift
    towards endowment
▪ Credit within the Wisconsin Athletics Priority Point System
▪ Recognition on the Forever Badgers Electronic Donor Wall at the Kohl Center

Women's Sports Scholarships
    Wisconsin Athletics has a rich tradition of success both on the fields of
competition and in the classroom. UW's female student-athletes who make up
12 teams, continue to represent the University of Wisconsin in the highest manor.
From National Championships and conference titles, the continued success is
made possible by support of generous donors. To help continue the tradition of
success in Women's Athletics at UW, please consider allocating a gift in 2018 to
'Women's Sports Scholarships'.
    Donations towards 'Women's Sports Scholarships' will directly support current
UW female student-athletes in the sports of basketball, cross country, golf, hockey,
rowing, soccer, softball, swimming & diving, tennis, track & field and volleyball.     19
HALL OF FAME TERRACE BRICK WALK

         The University of Wisconsin Athletic Department presents a
     special opportunity to become a permanent part of historic Camp
     Randall Stadium.
         For over 100 years, Wisconsin Athletics has built a tradition of
     excellence and success at Camp Randall. Show your Badger pride
     and add to the framework of Wisconsin Athletics by securing your
     very own personalized Hall of Fame Terrace Brick. Your engraved
     brick is 100% tax deductible and your contribution is credited to
     your donor rank.
         The engraved bricks are set in the walkway adjacent to the
     American Family Insurance Entrance (Gate 1) of Camp Randall
     Stadium. Bricks are available in four sizes and are customizable
     with a message that is perfect for families, friends, celebrations,
     and your favorite Badger memory.
         You may also purchase a replica brick for display in your office,
     home or Badger memorabilia room.
         New brick order installation occurs once a year at the end of
     August. Applications for the yearly installation are due by June 15
     of each year. Call 608.262.1000 or visit SupportTheBadgers.org to
     place your order.

               12
                                 7                                                                                                   2
           7                                                278                                                                  4
                        2                      6                      11,853                                                              31
                                                                                                                     75
                                                                                       61                                                  2
                                              12                62                                           31                      23
                   13                                                                            48                         45
                             8                                                794 36                                       3
         176                             71                                                            2                   19
                                                   9               43                                           45
                                                                                            10
                                                                                     15                         38
                        67           9                 4
                                                                     8                                     20            DONORS
                                                                                      4           30
                                                                               4                                     BY STATE IN 2017
                                                110                  3                                               (46/50 STATES REPRESENTED)

                                                                                                           143
               3

20                                            1-9 10-24 25-49 50-99 100-199        200-9,999                          10,000 +
BADGER LEADERSHIP SOCIETY

     The Badger Leadership Society (BLS) recognizes donors for
their lifetime giving of $250,000 and above to Wisconsin Athletics.
The society represents a dedicated program to promote philanthropic
giving and honor those who have provided a transformational level of
support through their generosity.
     Members of the BLS have made significant financial contributions
through endowed scholarships, facility projects, premium seating,
sport-specific and unrestricted giving over the course of their lifetime
and are committed to a dedicated effort to advance the Wisconsin
Athletics mission.
     As the core foundation of support for Wisconsin Athletics,
members of the BLS enjoy a variety of benefits and opportunities
including invitations to exclusive events.

                                                                           21
Ways to support & your impact
  YOUR IMPACT
    IN 2017
                              The Wisconsin Athletic Development Office provides you

     3.09
  Student-Athlete
                         with the opportunity to designate your contribution to the area
                         of your choice.

  cumulative GPA             ANNUAL FUND (Badger Fund) Unrestricted gifts are the
                         most vital to Wisconsin Athletics. Gifts for seating benefits
                         should be allocated as unrestricted.

     324
  Student-Athletes
                              SPORT-SPECIFIC Contributions to Wisconsin Athletics
                         may be allocated to the sport of your choice. Support any of
                         the 23 Badger sports programs.
named to Dean's List,
 Dean's High Honor           FOREVER BADGERS Endowment gifts and gift planning
      or both            are meaningful and lasting ways to impact the experience of
                         current and future Badger student-athletes.

                             FACILITY PROJECTS Wisconsin Athletics is committed to

      180
 Events, courses &
                         providing state-of-the-art facilities that allows it to attract and
                         provide services to the best and brightest student-athletes to
                         the University of Wisconsin.
 workshops were
offered in 2016-17            PREMIUM SEATING Enjoy Wisconsin Athletic events
  to develop UW          from the best seats in the house. Premium seating offers fans
 student-athletes        the opportunity to enhance their game-day experience in
                         designated areas for Football, Men's Basketball and
                         Men's Hockey.

     529                 A Look Back at 2017 Highlights
  Student-Athletes,          FOOTBALL Earned first 13-win season in program history
 from all 23 teams,      with a win over Miami in the Orange Bowl, 34-24.
  accumulated over
     326 days of             MEN'S SOCCER Finished season as the outright Big Ten
 community service       Tournament Champions for the first time in program history,
  through Badgers        made 7th NCAA tournament appearance, made school's third
      Give Back          ever appearance in the Sweet 16.

                              VOLLEYBALL Reached the NCAA Sweet 16 for the fifth
                         straight season, ended the year ranked 12th nationally, and

     98.9%
   Student-Athletes
                         finished its fifth consecutive season with 20-or-more wins.

                              MEN'S BASKETBALL Finished second in the Big Ten
                         standings, made 19th consecutive NCAA tournament appearance
engaged in personal,     in 2017, made its fourth straight Sweet 16 appearance.
 leadership, diversity
& career development          WOMEN'S CROSS COUNTRY Finished in the Top-10 at
     opportunities       the NCAA championship meet for the 20th time in program
                         history. The Badgers will host the 2018 NCAA Cross Country
22                       Championship located at the Zimmer Championship Course.
WAYS TO GIVE

     You may make gifts at any point throughout the year. If you have an
interest in 2018 donor benefits, consider giving prior to April 20, 2018.

     ONLINE Visit SupportTheBadgers.org and click "MAKE A GIFT" in the
upper right hand corner. Log in to your online account and follow the steps
for a convenient and secure donation process. Online contributions may be
made with American Express, Discover, MasterCard or Visa credit cards.

    CHECK Mail a check, payable to "UWF – Athletics," to the Wisconsin
Athletic Development Office at 1440 Monroe Street, Madison, WI 53711.

    MATCHING GIFTS You can increase your level of giving by
combining your contribution with matching funds from your
employer. If your employer will match gifts to Wisconsin Athletics,
please enclose your employer's form with your contribution.

     GIFTS-IN-KIND Donated services or items (e.g. food and
beverage, athletic equipment, printing, air travel, etc.) that would normally
 be purchased by the Wisconsin Athletic Department are considered
gifts-in-kind and are always appreciated. Subject to University approval
and IRS regulations, the value of the contribution would be credited to
your account.

     GIFTS OF SECURITIES Stocks, bonds, mutual funds, etc. are accepted
in partnership with the University of Wisconsin Foundation.

    GIFT PROCESSING Contributions received in the Wisconsin Athletic
Development Office are posted to the donor's gift record within three
business days. Contributions made for annual priority seating benefits will be
credited to the ticket holder on record.

     TAX INFORMATION - NEW FOR 2018 All contributions to Wisconsin
Athletics are considered donations to the University of Wisconsin and are
credited at full value for purposes of the donor's gift record at the University
of Wisconsin Foundation. Beginning in 2018, all donations associated with
recommended minimum per seat contributions and premium seating are
no longer tax deductible per federal tax law. All contributions that are not
associated with recommended minimum per seat contributions, such as gifts
to sport specific funds, individual donor named endowments, and capital
projects, will continue to be 100% tax deductible. The UW Foundation will
issue an acknowledgment for all contributions which will include pertinent
tax deductibility language for each donor.

                                                                                   23
THANK YOU!
WISCONSIN ATHLETIC DEVELOPMENT OFFICE
Kellner Hall | 1440 Monroe Street | Madison, WI 53711
      Phone: 608.262.1000 | Fax: 608.265.0788
         Email: development@uwbadgers.com
                 SupportTheBadgers.org